A delicious cheesecake with a fruit topping, an ideal occasional treat fitting a Low Carb lifestyle. Fantastic for birthdays! Grain free and gluten free of course.
14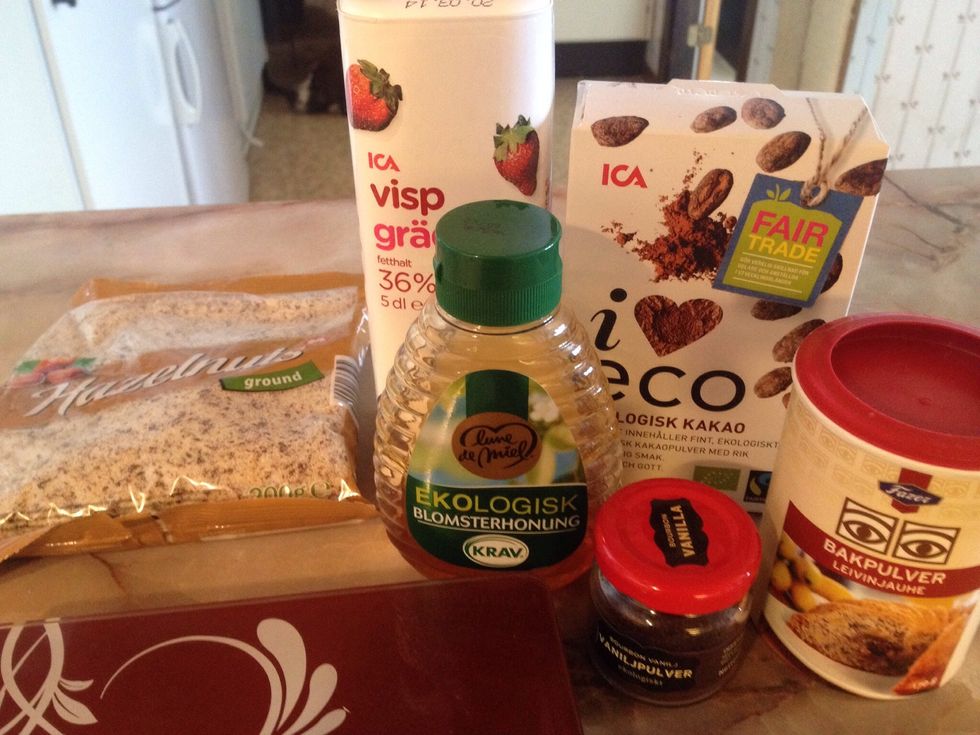 Supplies for the cake bottom!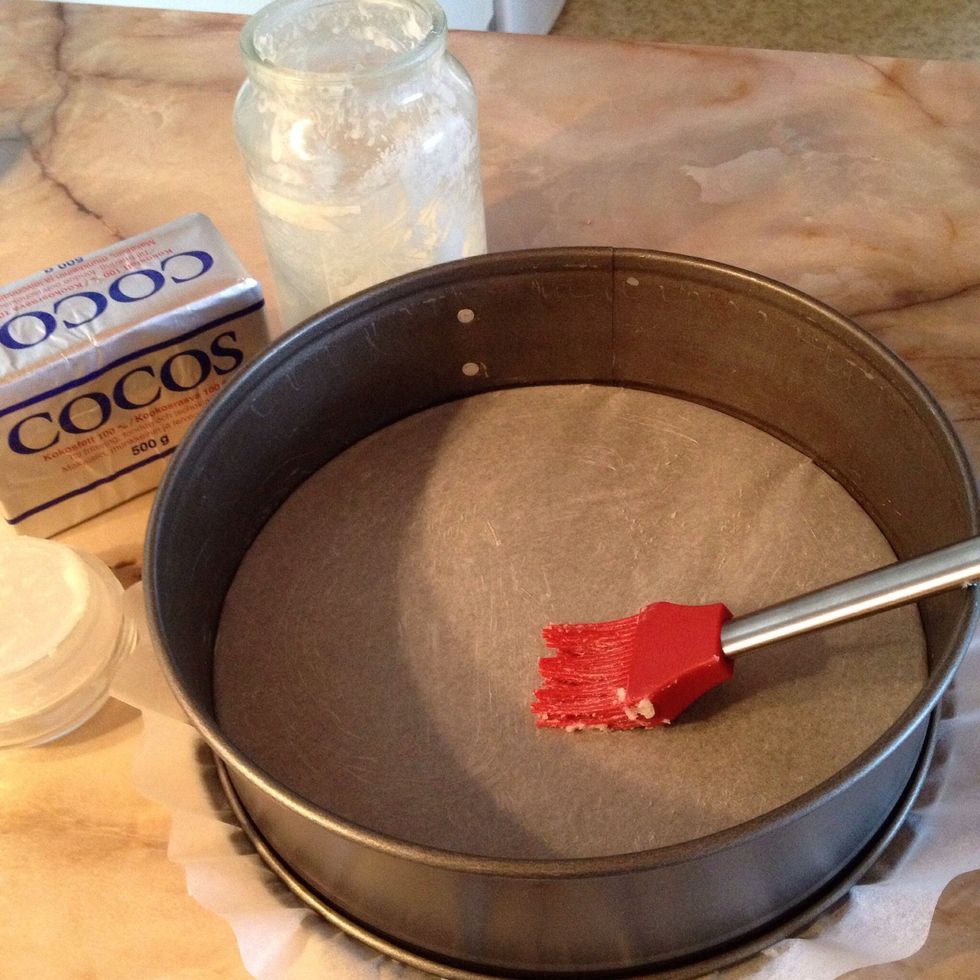 Grease the cake form with coconut oil or (melted) butter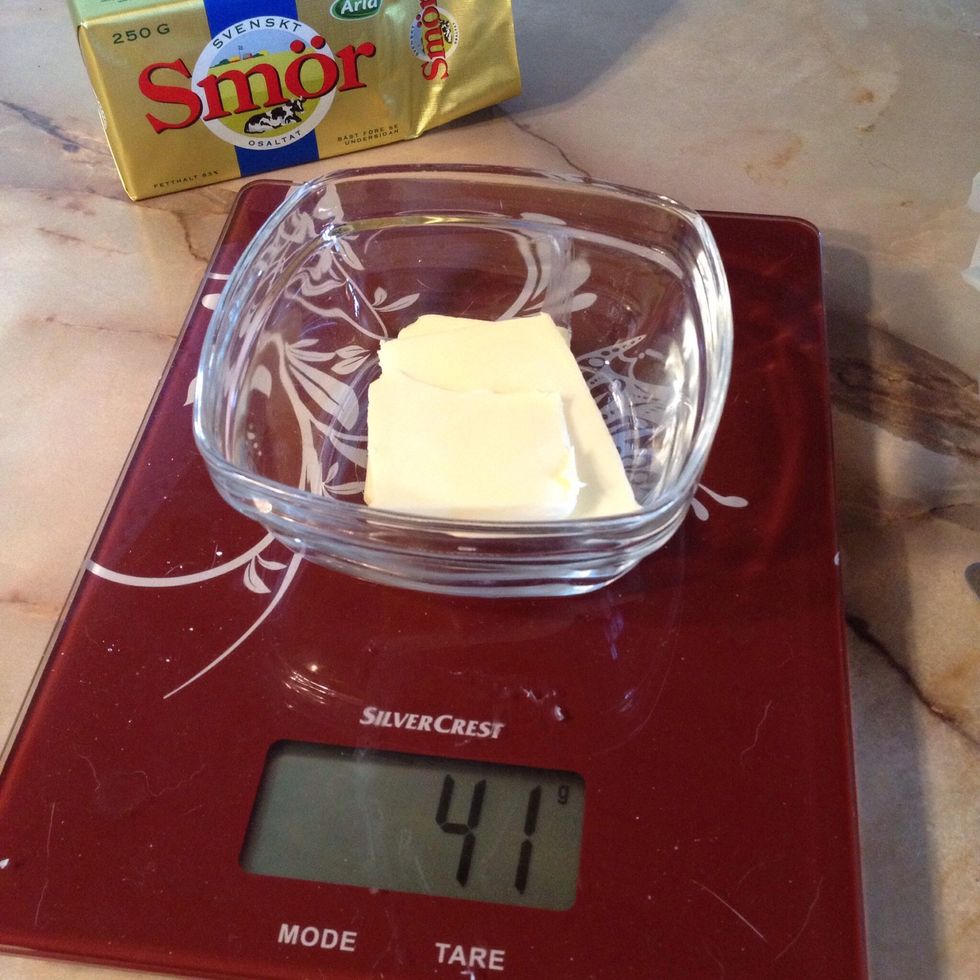 Weigh off approximately 40 grams of unsalted real butter to melt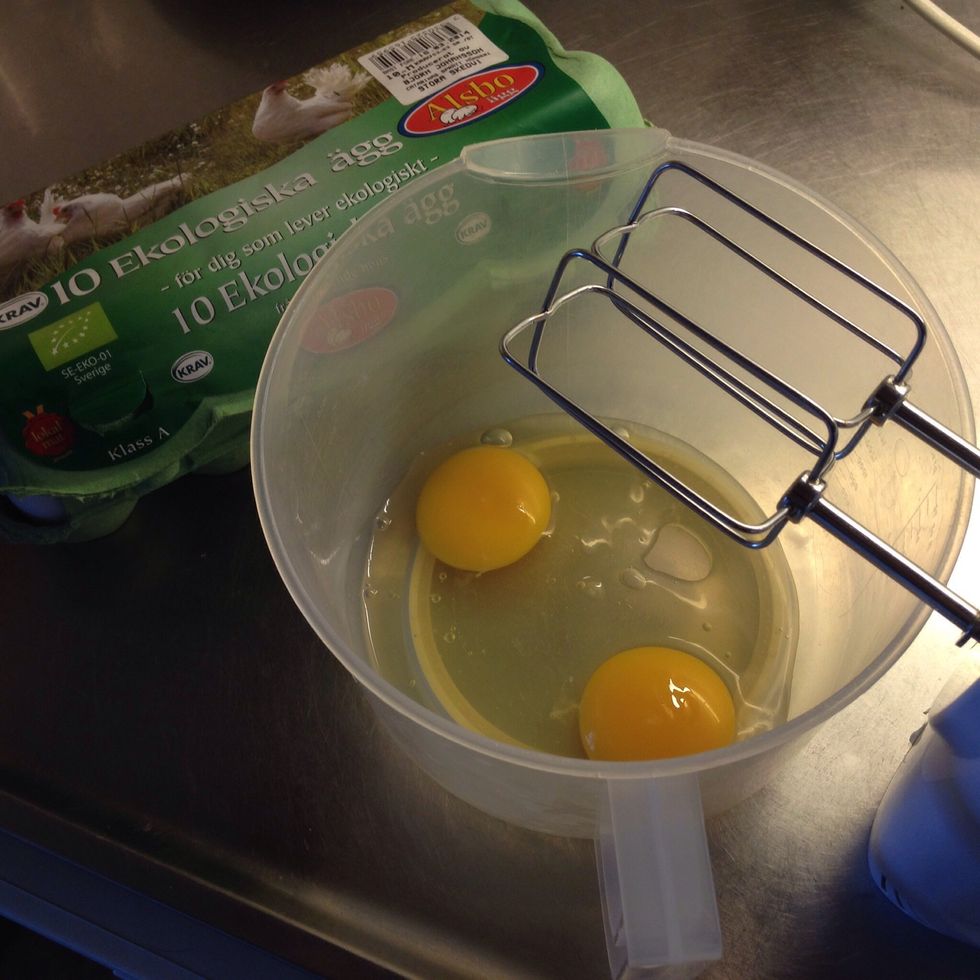 Break two eggs in a bowl. By the way, it's time to preheat the oven to 160 degrees C.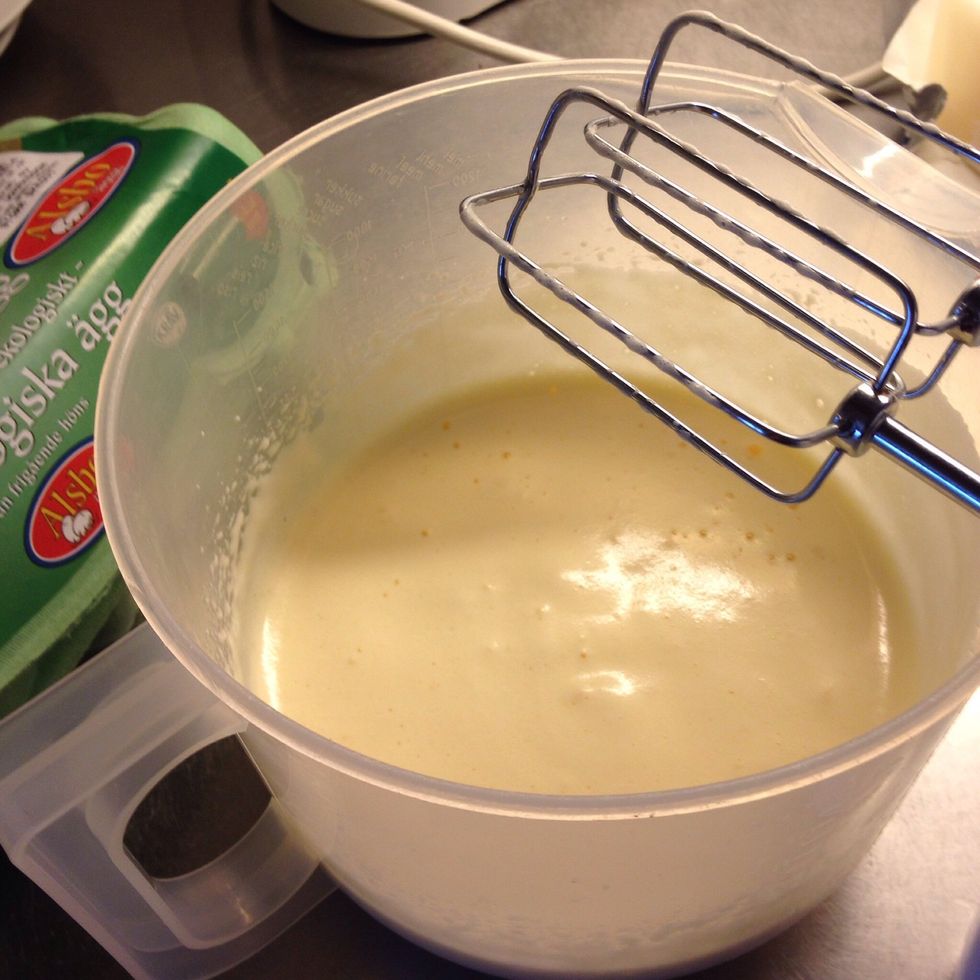 Whip the eggs real fluffy, this will take a few minutes!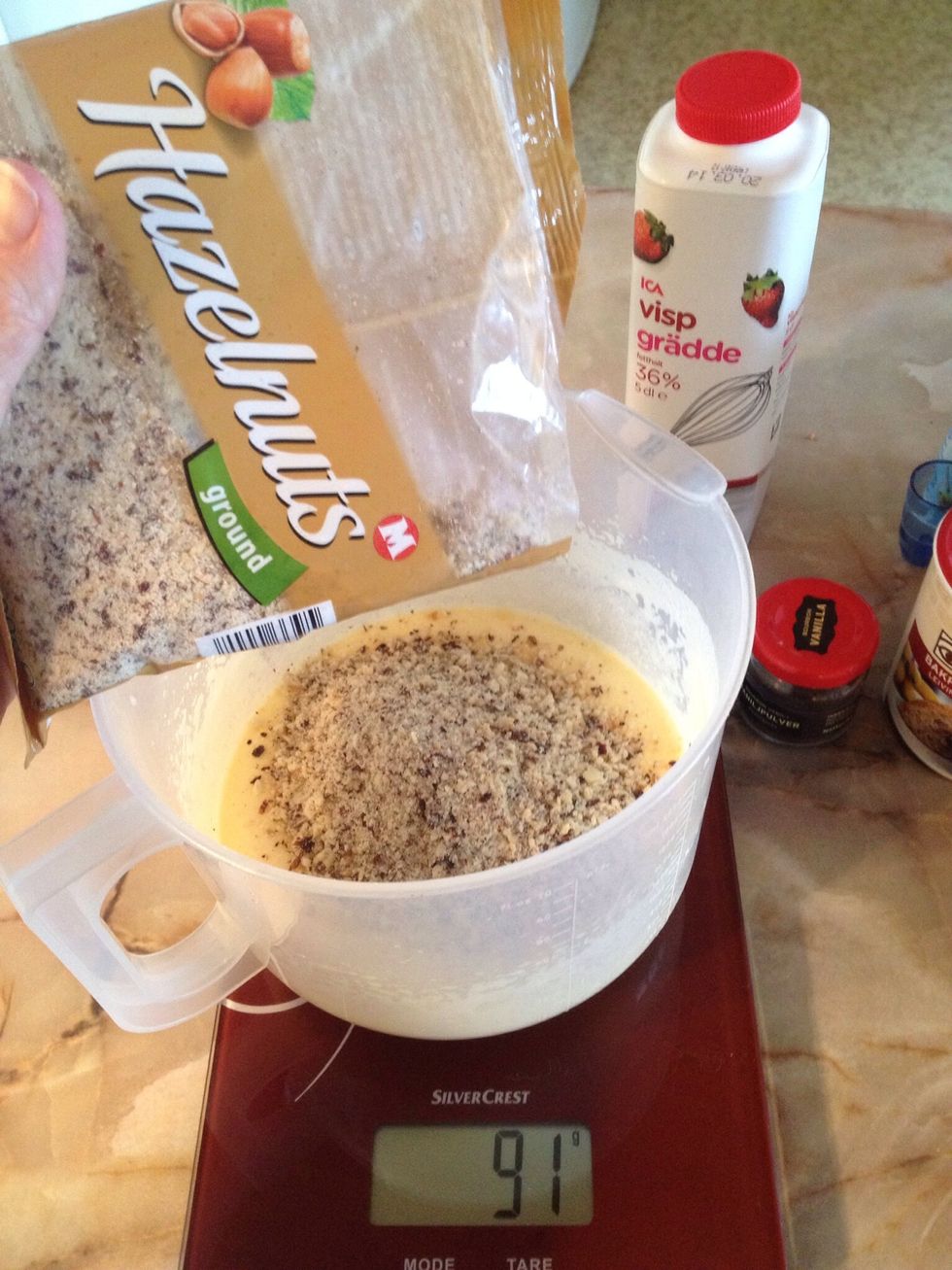 First add and mix the butter. Then add the other ingredients: 90 gr nut flour, 10 gr baking powder, 1 teasp. vanilla powder, 1 tablesp. cacao, 40 gr/ml whipping cream and sweetener or honey to taste
Mix all ingredients together (Hint: when I used sweetener, 2 ml liquid artificial sweetener was enough)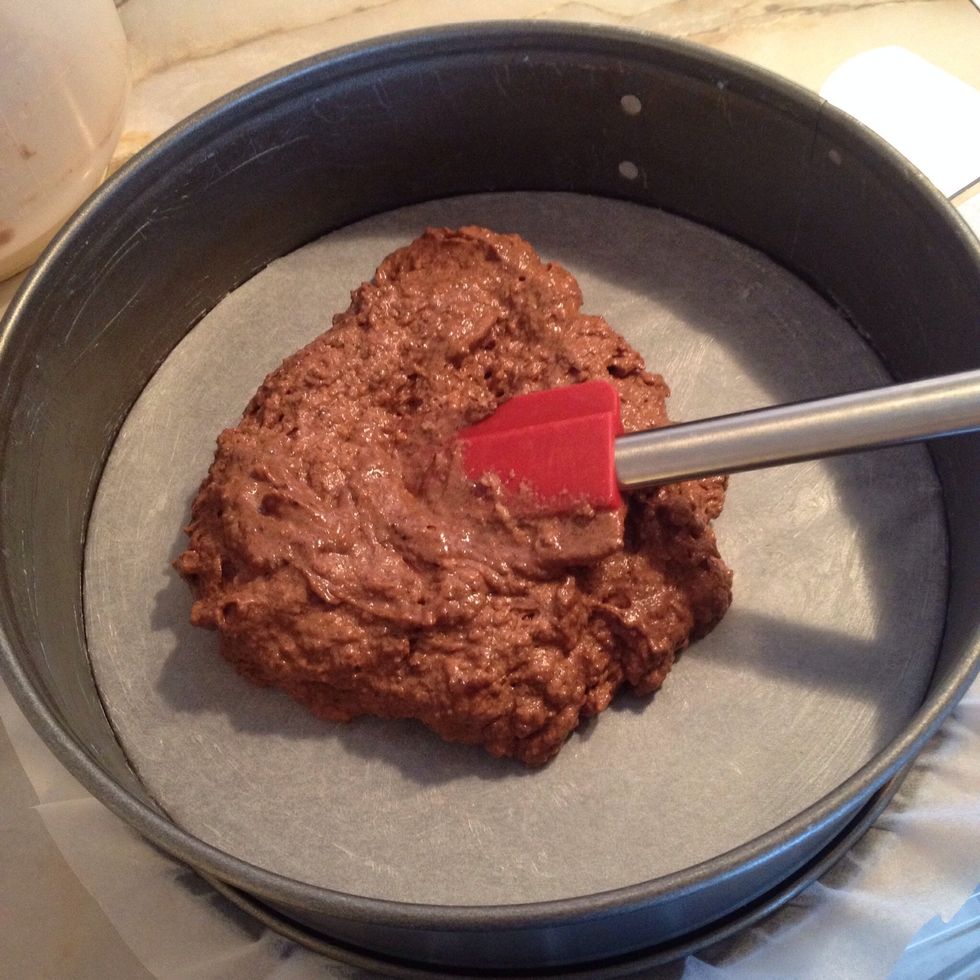 Put the dough in the cake form and gently flatten it out.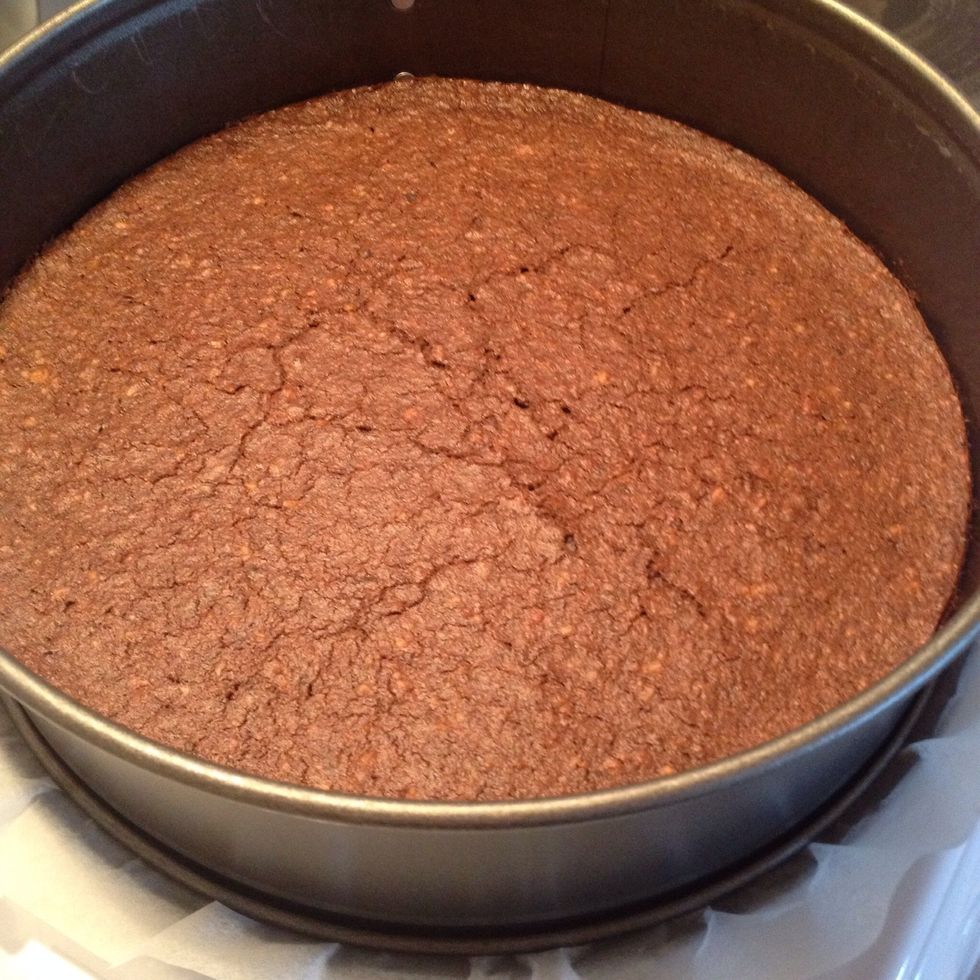 Bake the cake bottom 25 minutes on 160 C and let it cool down on the counter before you add the filling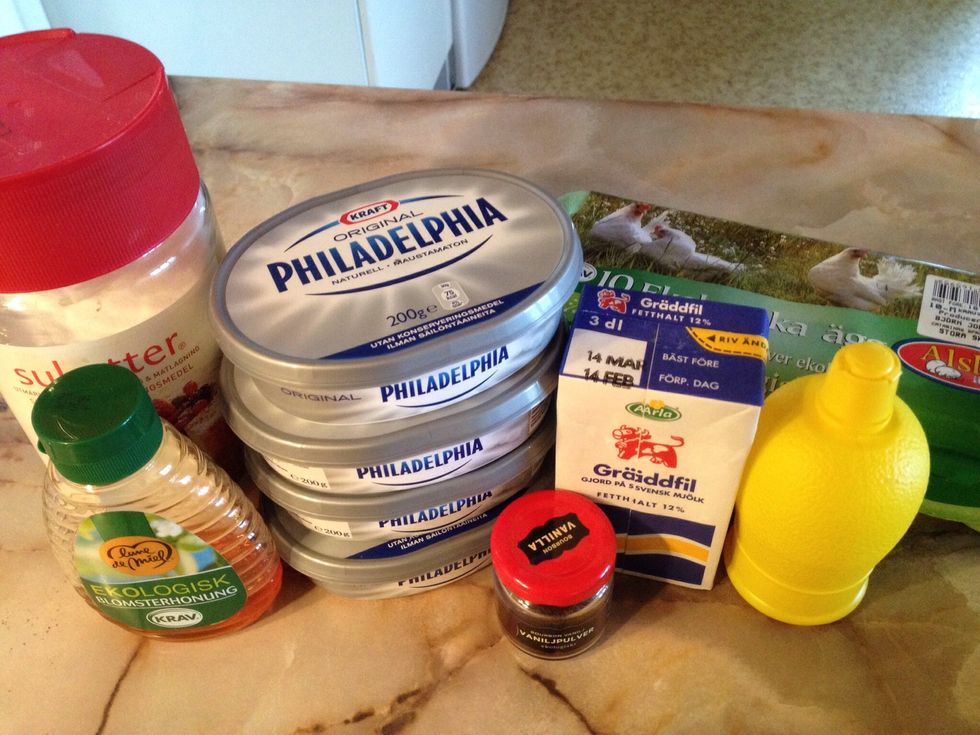 Ingredients for the filling. Time to heat up the oven again to 160 C (Hint: when I used powdered artificial sweetener, 10 grams was enough. Since I use honey, I don't measure how much I use)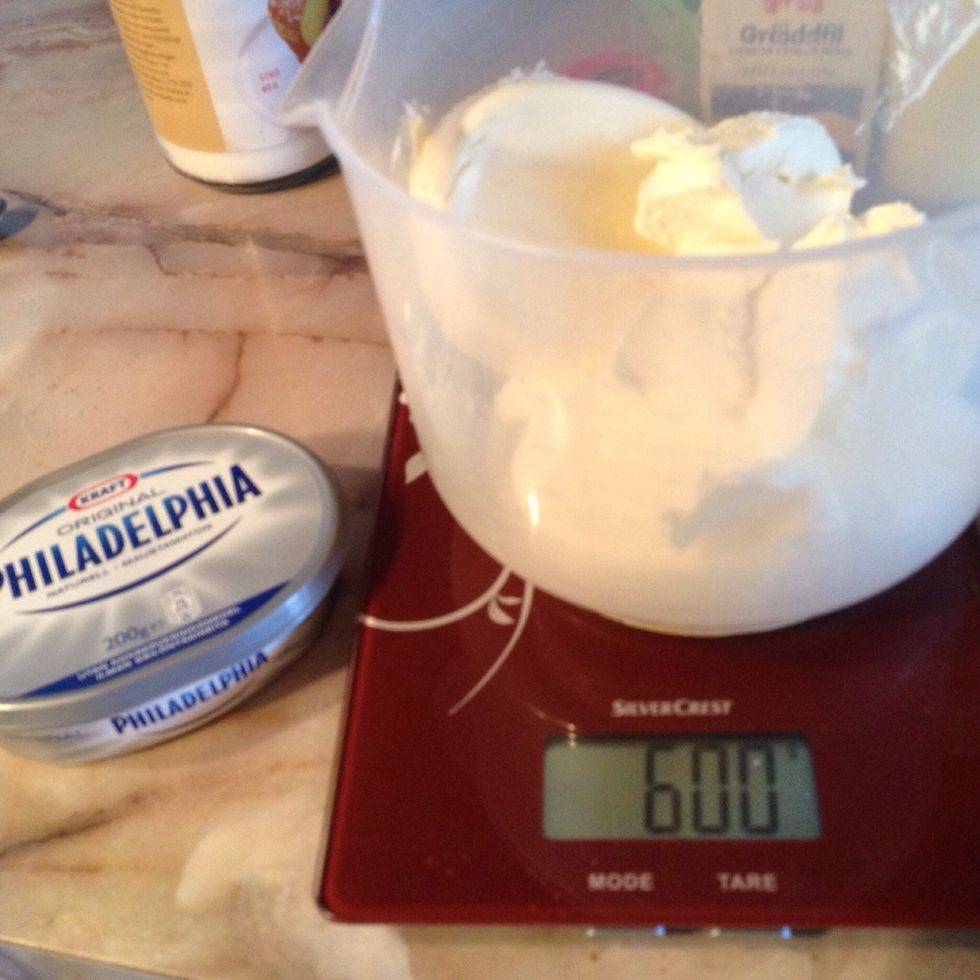 Mix the cram cheese, the sour cream, the eggs, the vanilla powder, the sweetener and the lemon juice together. Use the latter two to taste. You should go for a nice sweet & sour lemony taste!
Pore the fillings on the cooled cake bottom, it should be very thick and creamy. You should end a spoon or spatula.
Spread the filling evenly out. Your cheesecake is ready to bake!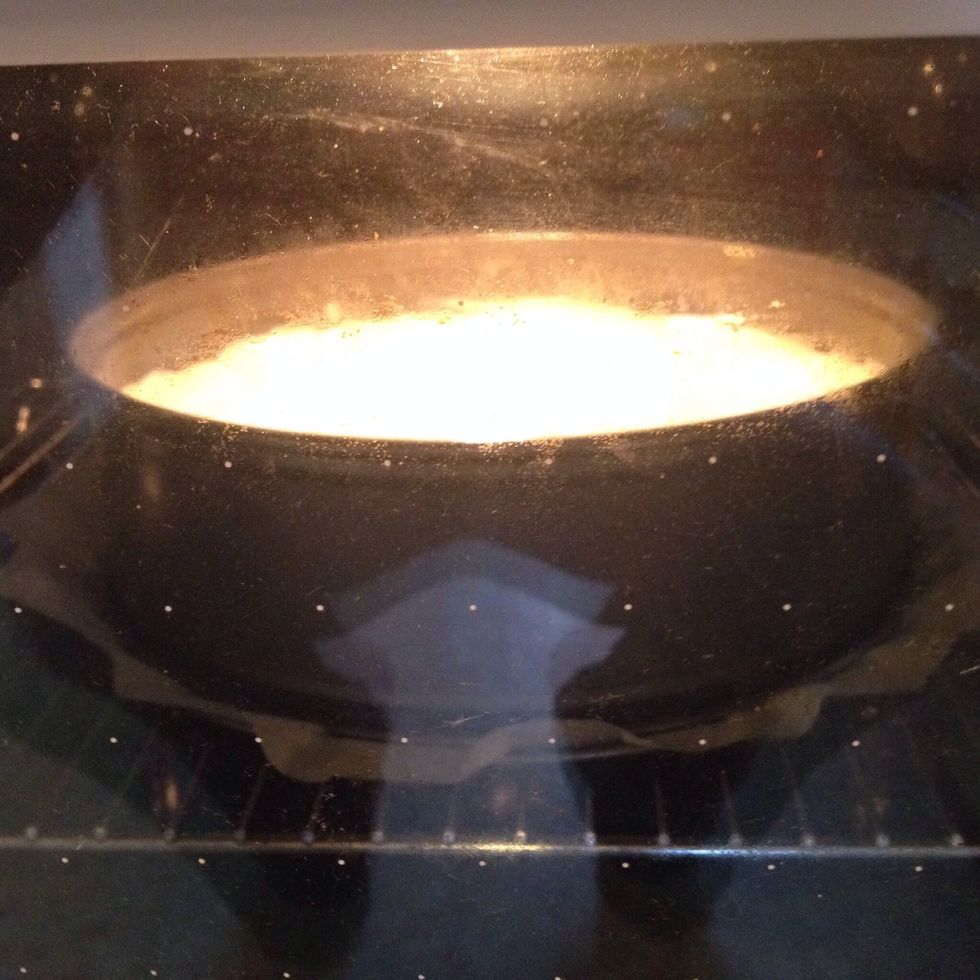 Bake the cheesecake following this scheme: 160 C - 20 min 130 C - 10 min 100 C - 20 min Your cake should now be firm on the edges, but still wobbly in the middle. Let cool down in the still warm oven
If the cake cools down too quickly the surface will break. Have patience. Let it cool down further to room temperature before you add the fruit topping!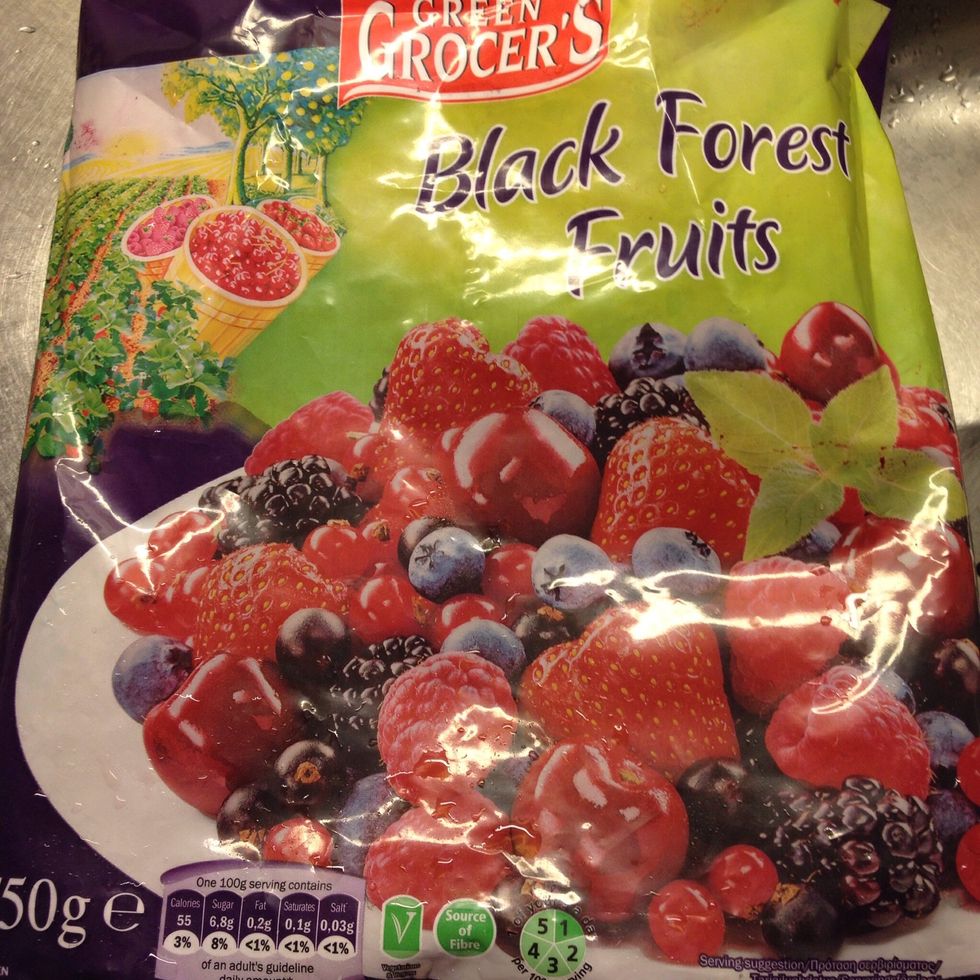 Frozen fruits for the topping! Just strawberry or raspberries would do nicely too I think.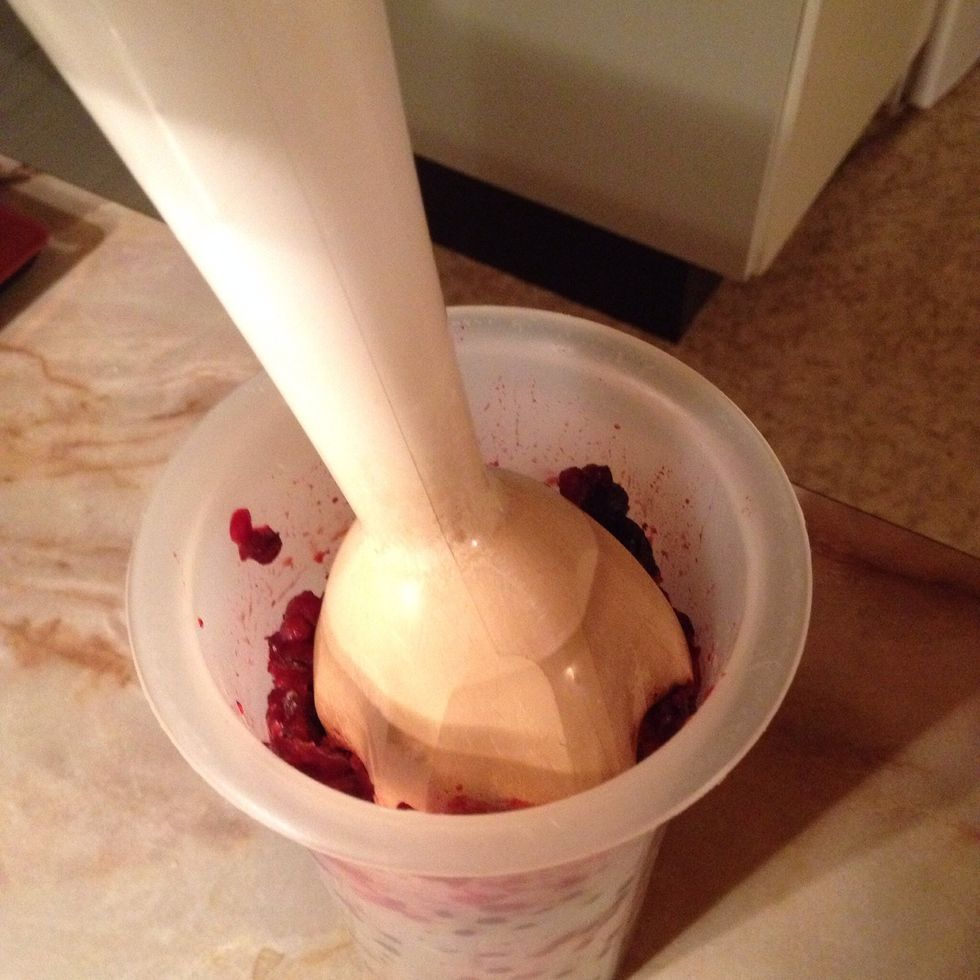 You need to blend the frozen fruits to a pulp. In a good kitchen machine this would not be a problem, but for my hand blender I needed to let them thaw quite a while.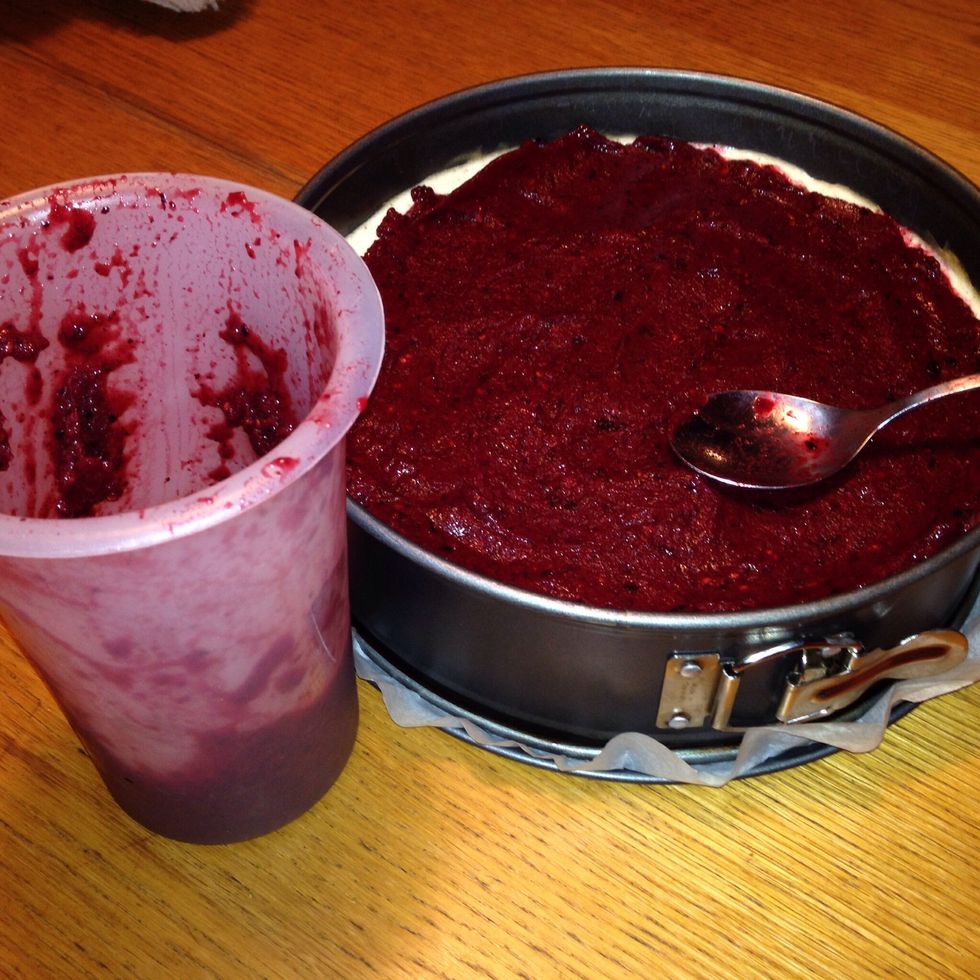 Scoop the frozen fruit pulp on your cooled down cake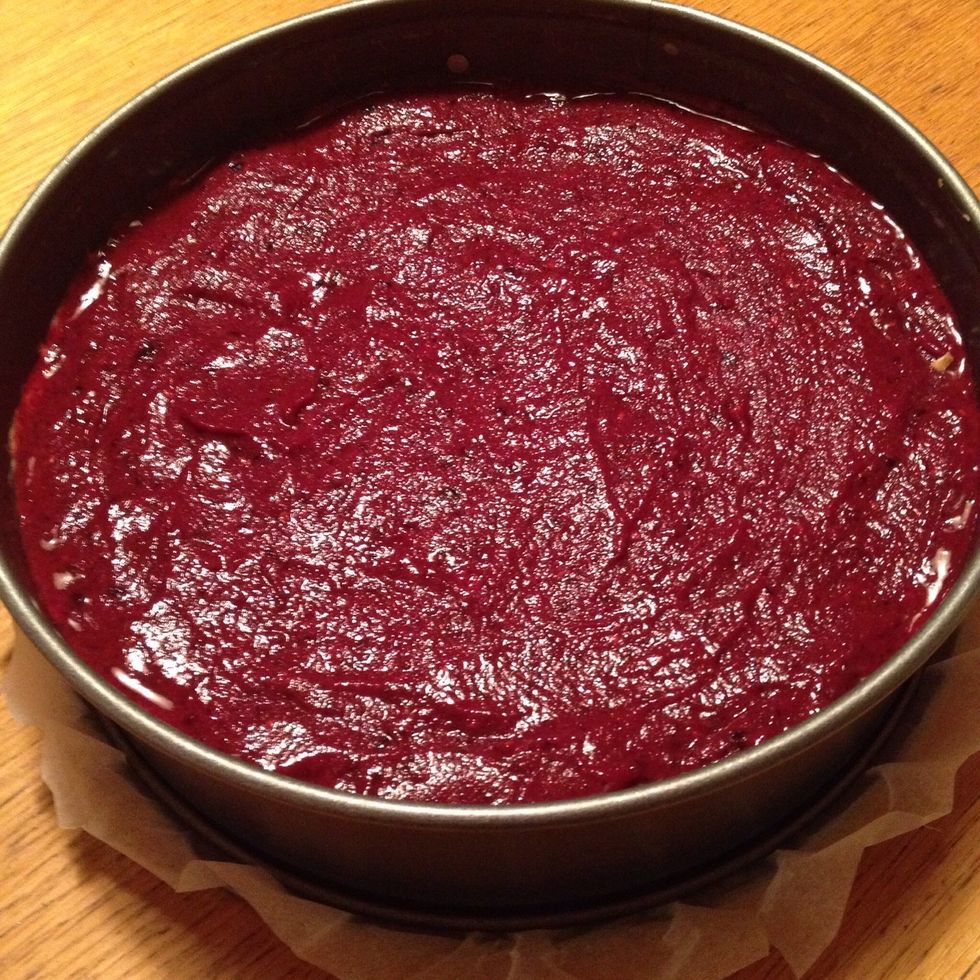 Spread your topping evenly, use as much as you like. Leftovers go deliciously in any dessert!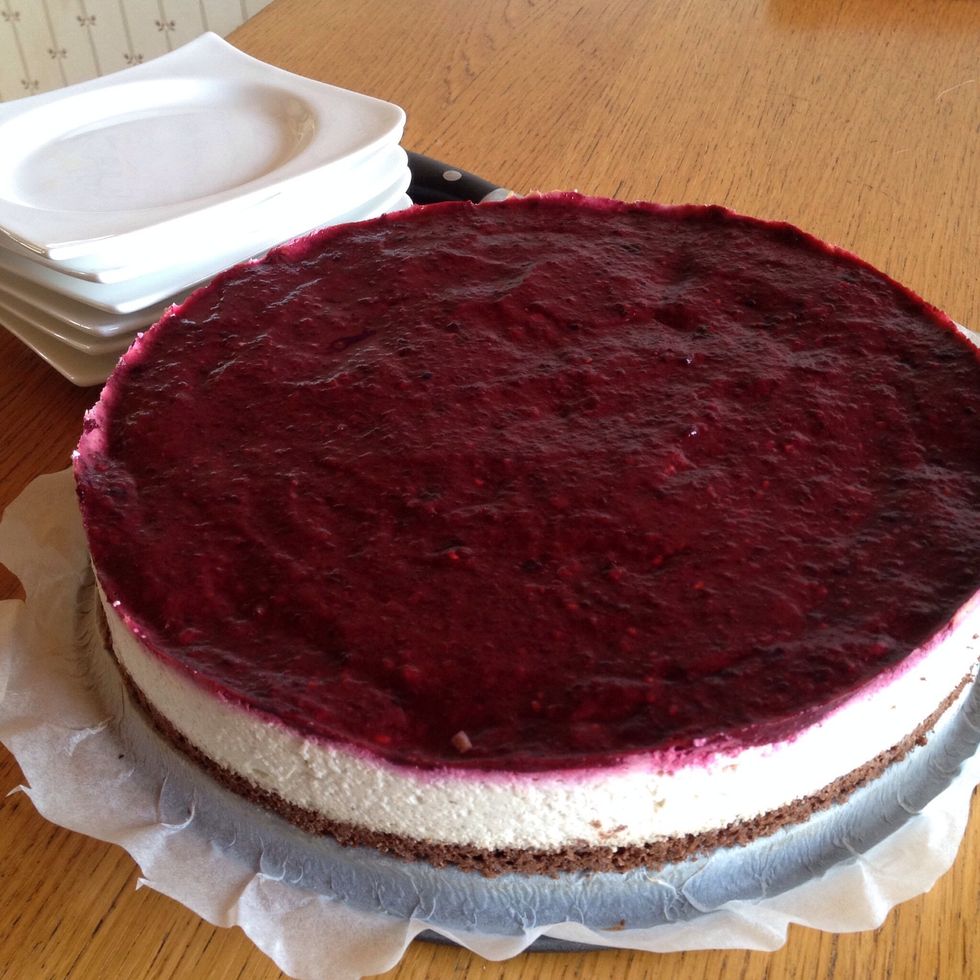 Lo and behold: the result after a few hours (but preferably overnight) in the fridge!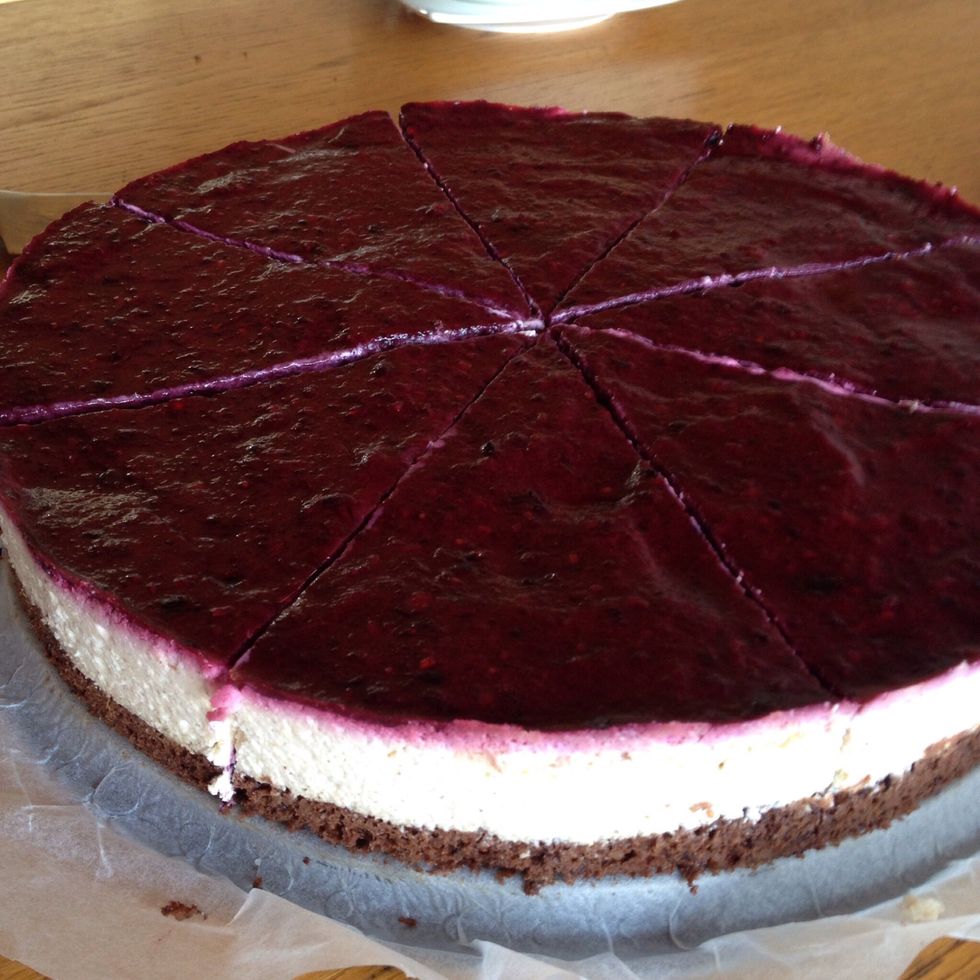 Time to cut the cake and start the party! Oh, and it's quite filling so you might consider 10 or 12 pieces instead of the 8 I cut here! :)
Enjoy! If you use artificial sweetener, the cheesecake is real low in carbs. But I myself prefer honey because I'm no fan of artificial sweeteners and like to keep it natural.
FOR THE BOTTOM
90.0g nut flour, ex. almond flour or hazelnut flour
40.0g unsalted (grass-fed) butter
40.0g full fat whipping cream
2.0 (pastured) eggs
10.0g baking powder
1.0Tbsp unsweetened cacao
1.0tsp unsweetened vanilla powder or extract
(raw) honey or (artificial) sweetener to taste
butter or coconut oil to grease the cake form
FOR THE FILLING
600.0g ful fat cream cheese ex. Philadelphia or MonChou
250.0g sour cream
2.0 (pastured) eggs
1/2tsp unsweetened vanilla powder or extract
lemon juice to taste
(raw) honey or (artificial) sweetener to taste
FOR THE TOPPING
200.0g frozen forest fruits or other fruits if you prefer