How to bake a healthier box cake
Sometimes box cake is just easier, or maybe you just have a flavor you super love. Try this recipe to make it a little better for you. The top is very customizable and can go with lots of flavors!
573
Preheat oven to 350f or recommended temp for your box cake mix.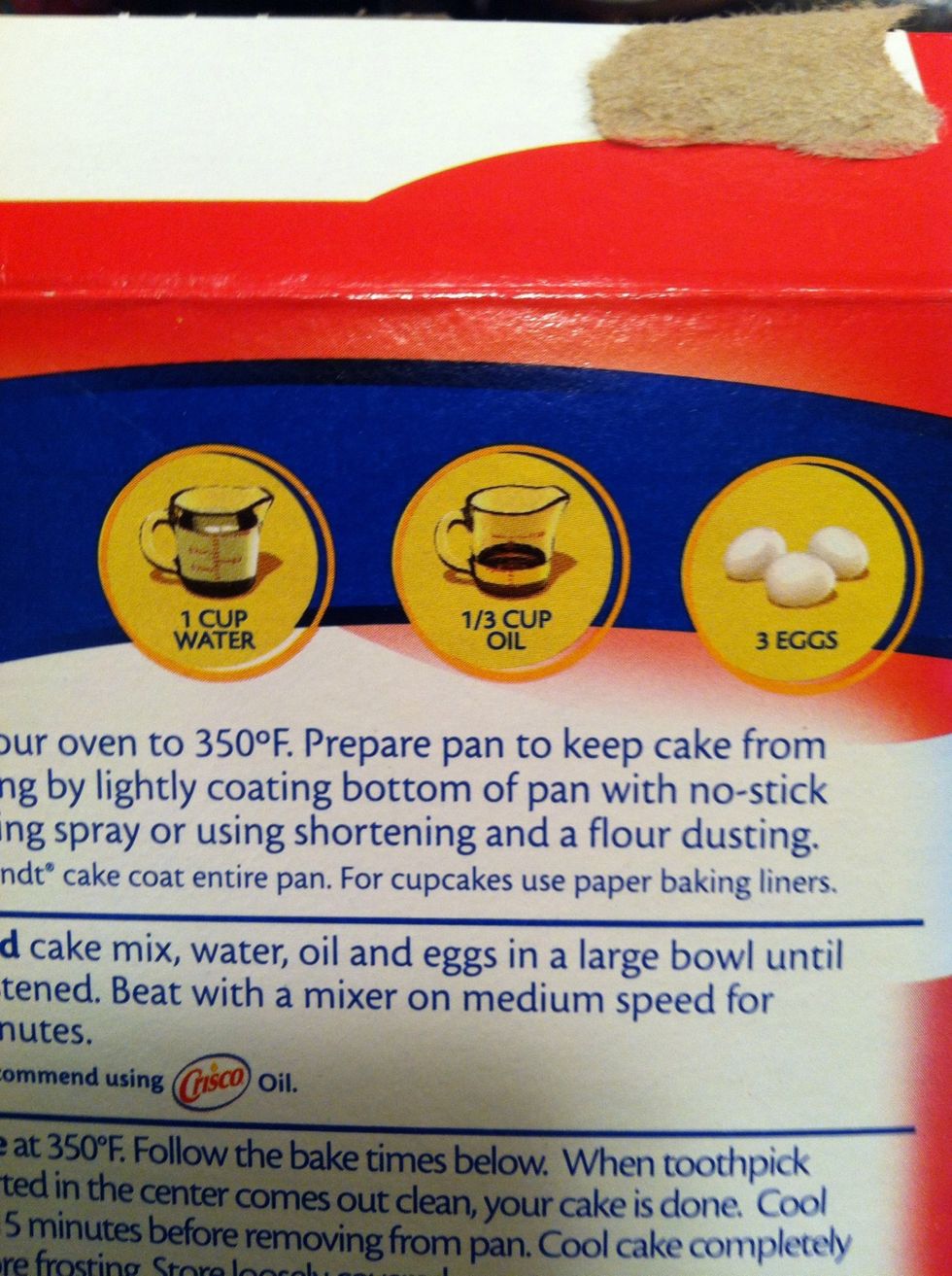 This is what the box calls for... But that makes an awful lot if fat and calories! About 375 cal actually 😱 !! Lets see if we can fix that!
You don't have to add the bananas and cranberries. Or you could sub the cranberries with something else. You can also add more. According to myfitnesspal this recipe, as is, is 254 cal per serving.
So it looks like well save approx 125 cal. Not too bad for a box cake 😜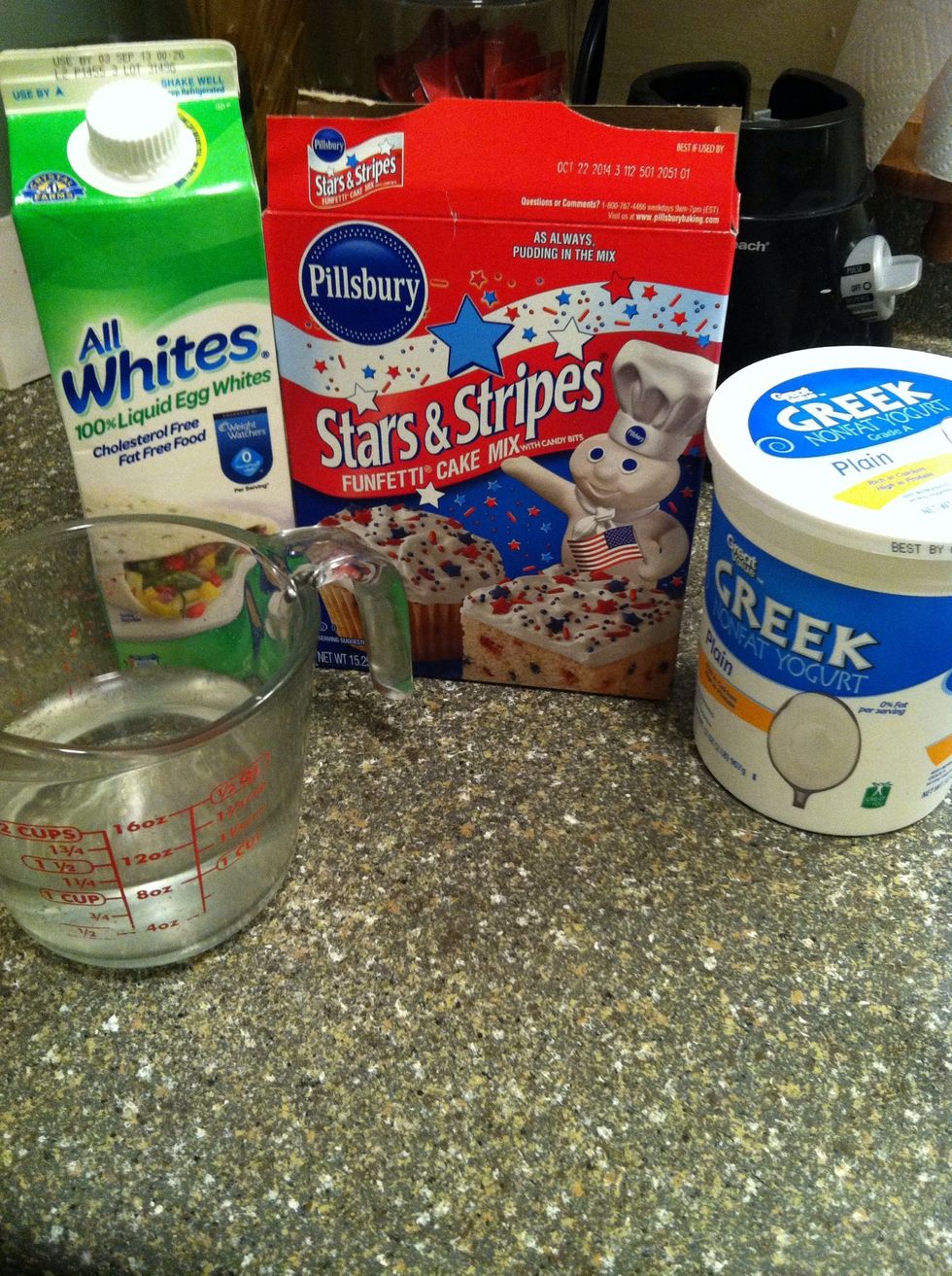 The simple ingredients for the cake itself. The bananas and cranberries mentioned come later.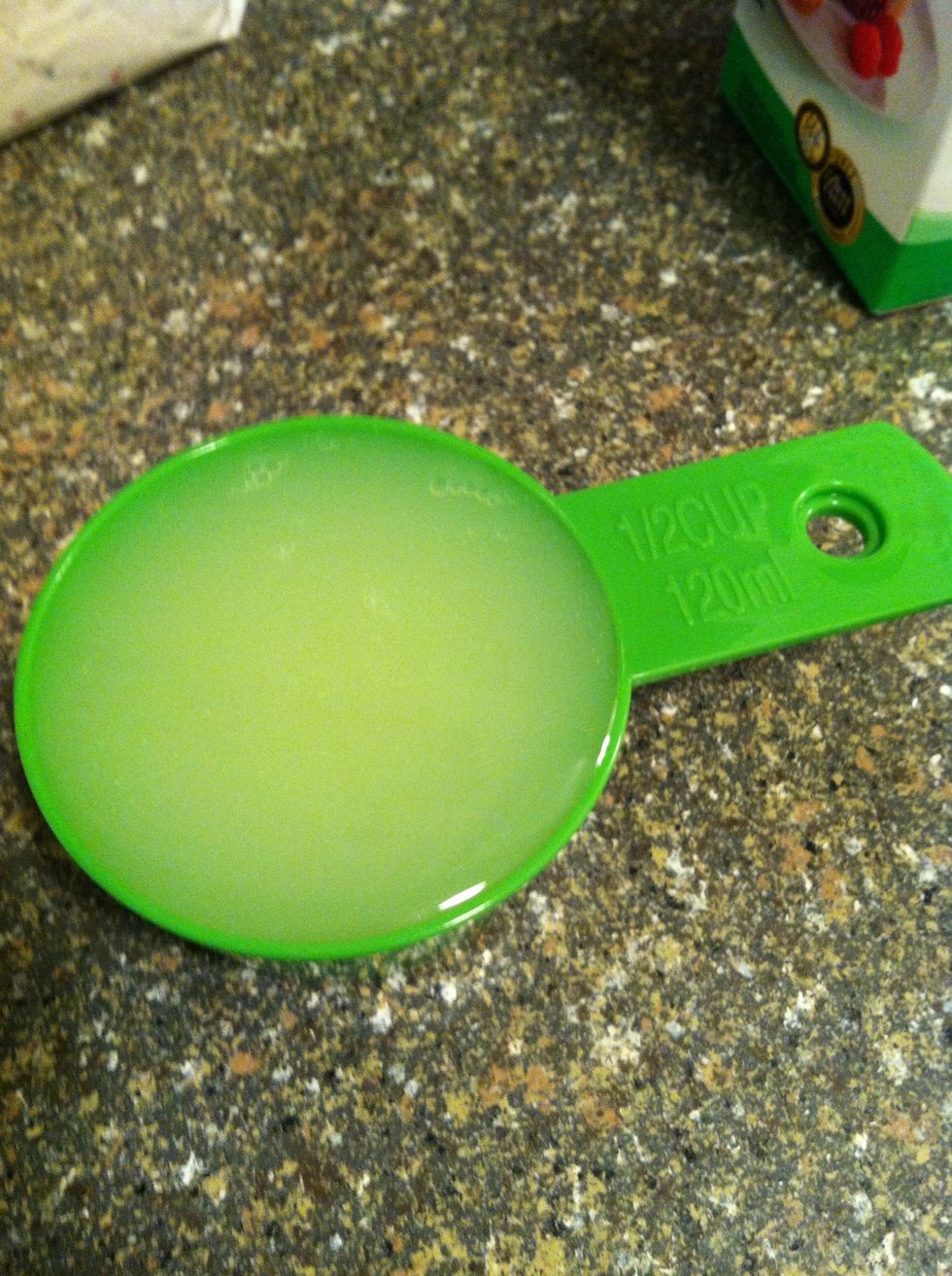 Instead of whole eggs we are going to use egg whites. If you aren't using prepared egg whites the rule is 2egg whites per 1egg called for. In this case I used 1/2c.
This one comes with a handy guide. Ignore the note by my thumb because...
We're gunna whip it up! Lol do it on high for about 2 minutes or...
Until it frothy and soft peaks form. We don't need meringue, just light airy egg whites.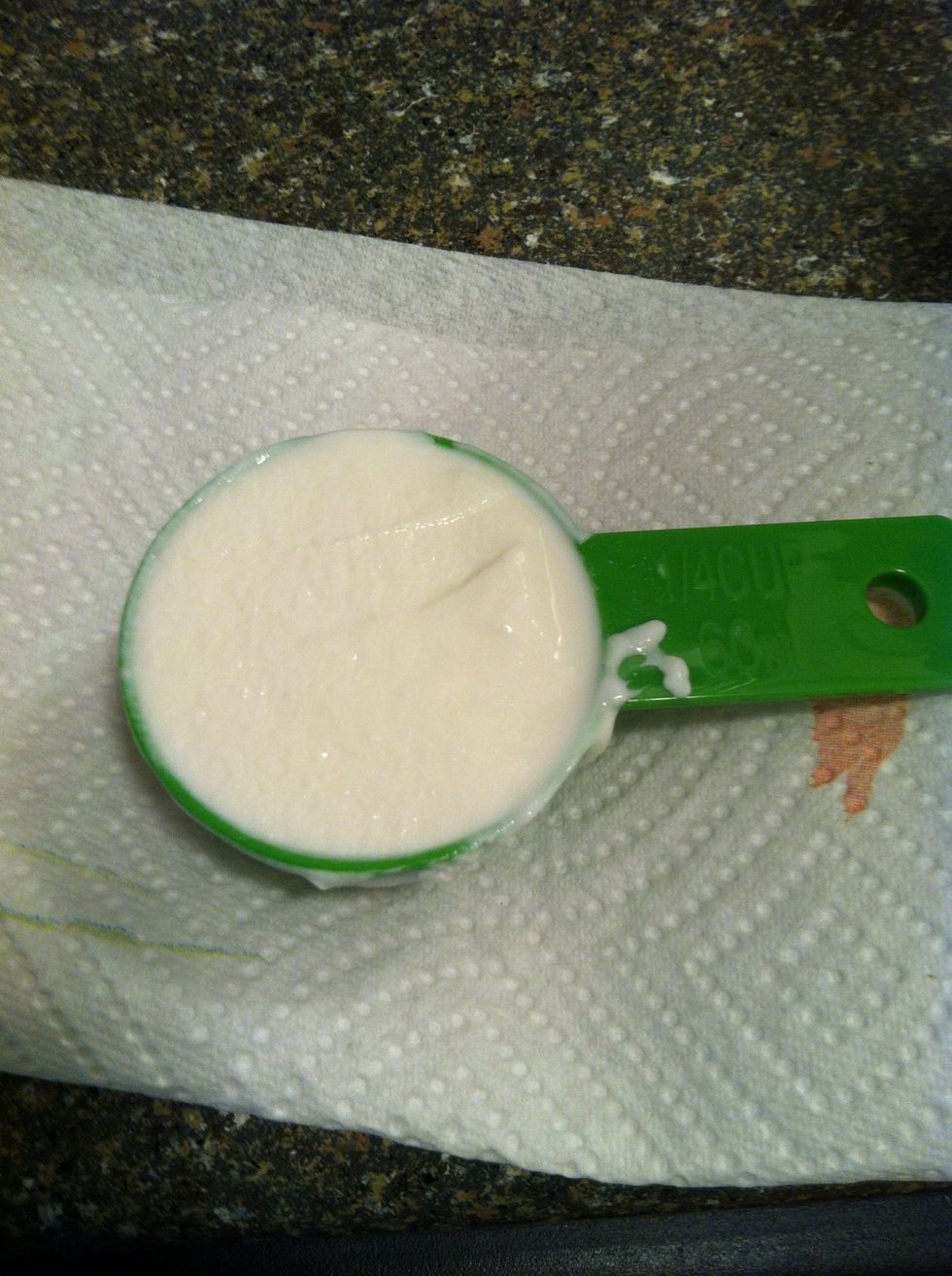 No oil in this recipe! Instead sub Greek yogurt. You don't need as much as the oil it's called for. You could cut it down to as much as half. I used 1/4c. If you don't have Greek yogurt use applesauce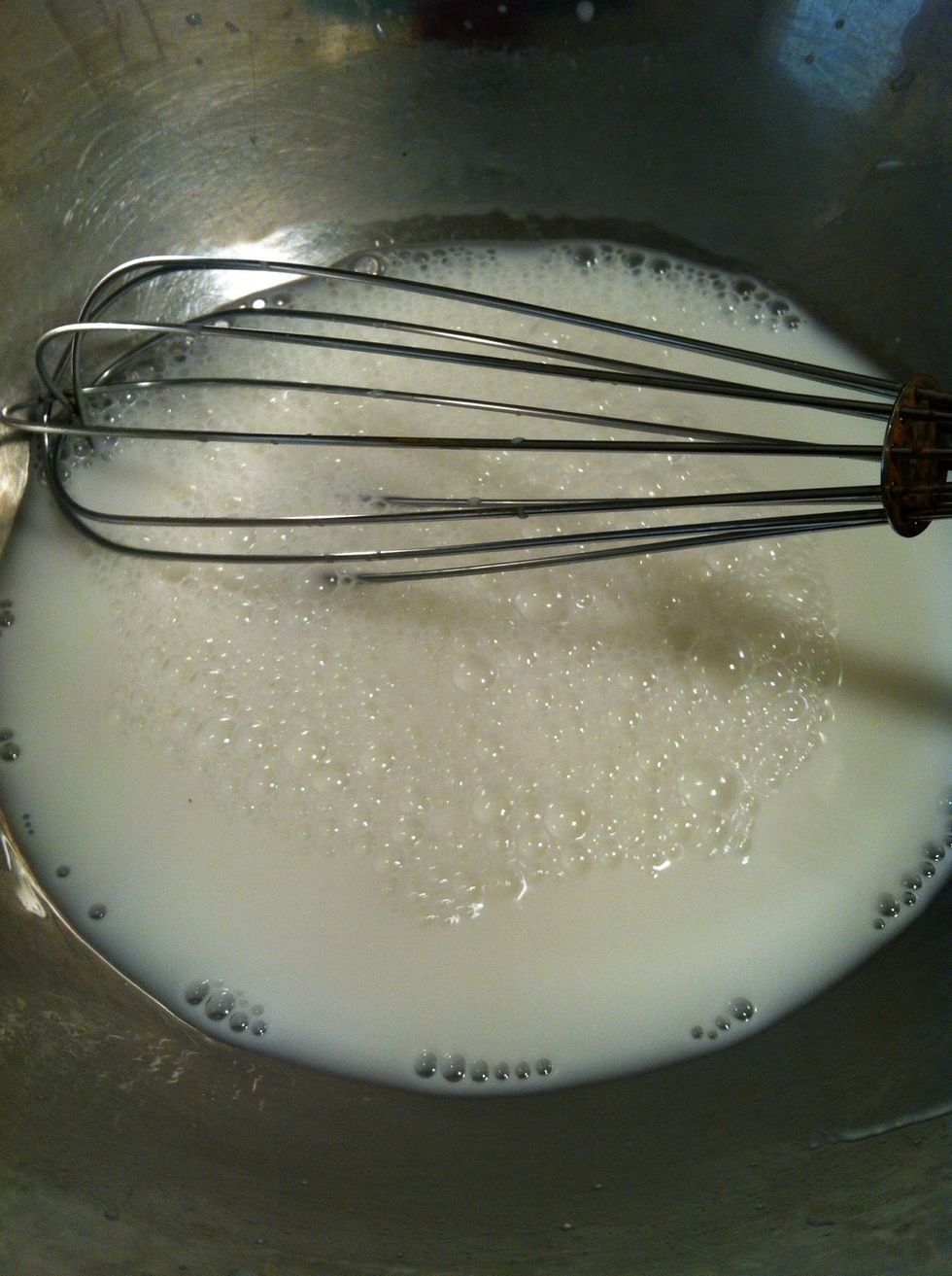 In a separate bowl from the egg whites, Whisk the water and yogurt together until combined well.
Add in the mix and stir/whisk till combined. You can lick the whisk if you want... There are no eggs in it yet! Lol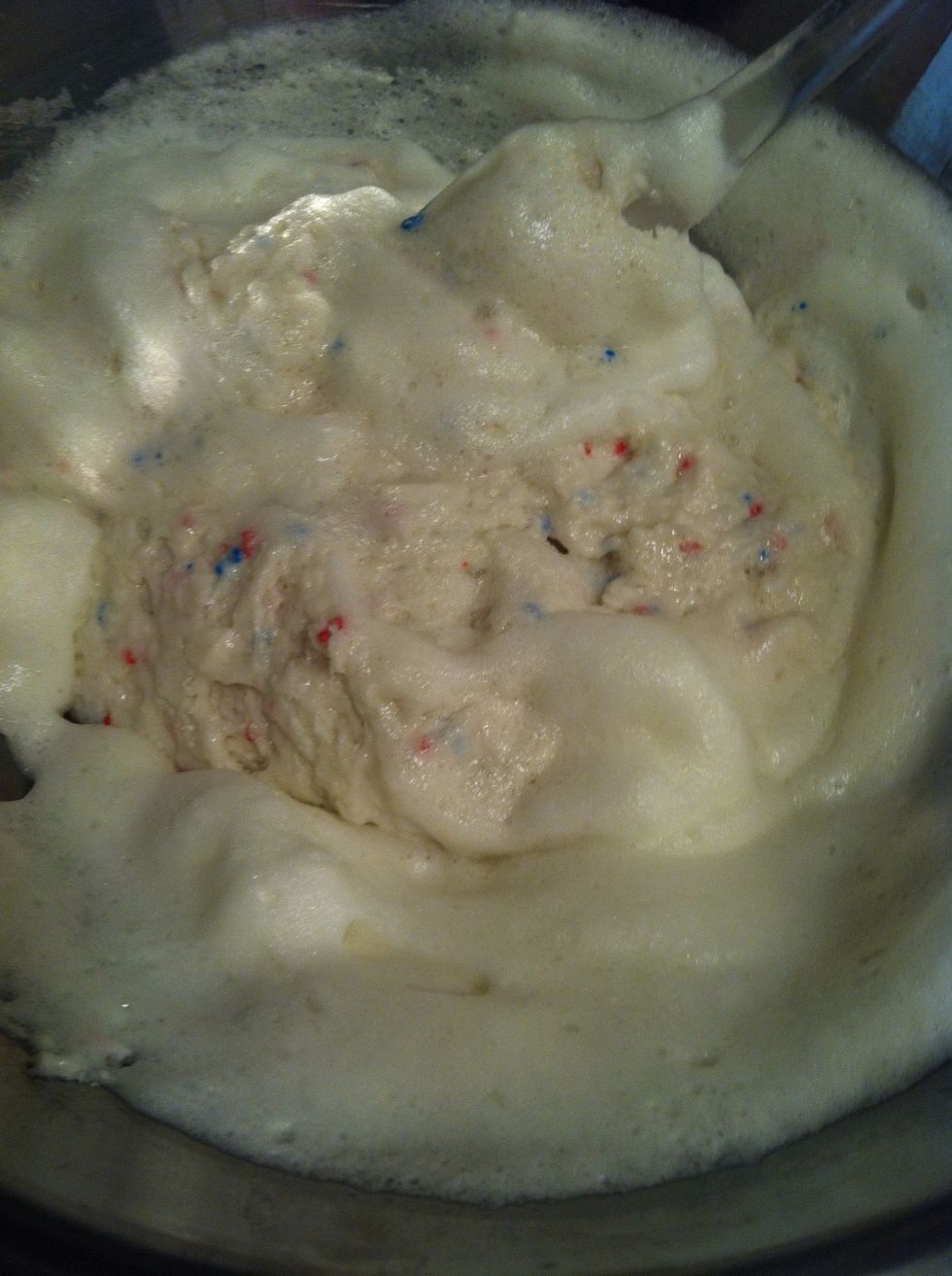 Gently fold in the egg whites.
Mmmm looking good. Now set it aside and get your bananas and cranberries ready.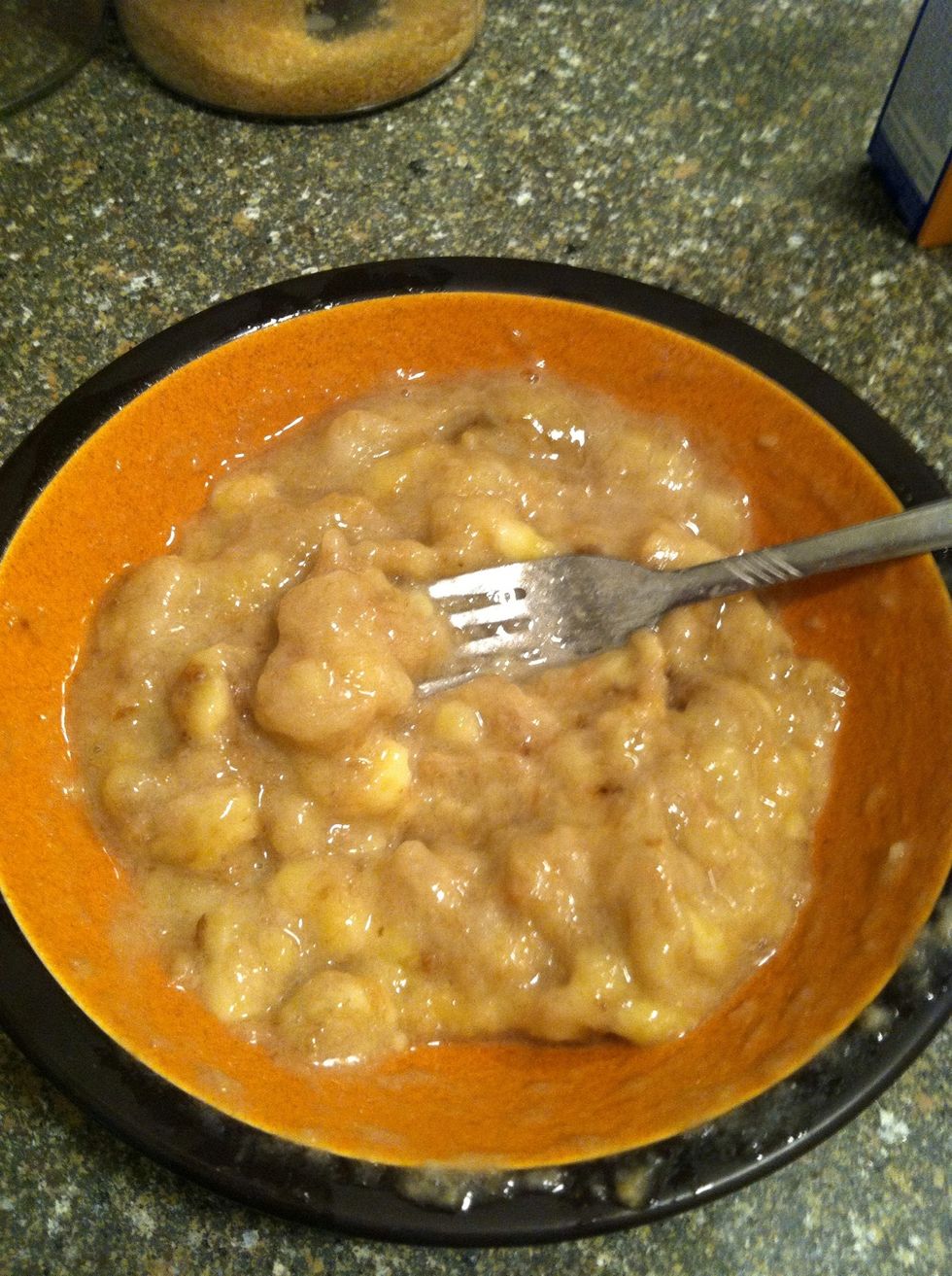 Mash up your two bananas. Microwave them for 1 minute to get the sugars flowing and make them super easy to mash. (Or because all you bananas were frozen for future smoothies 😏)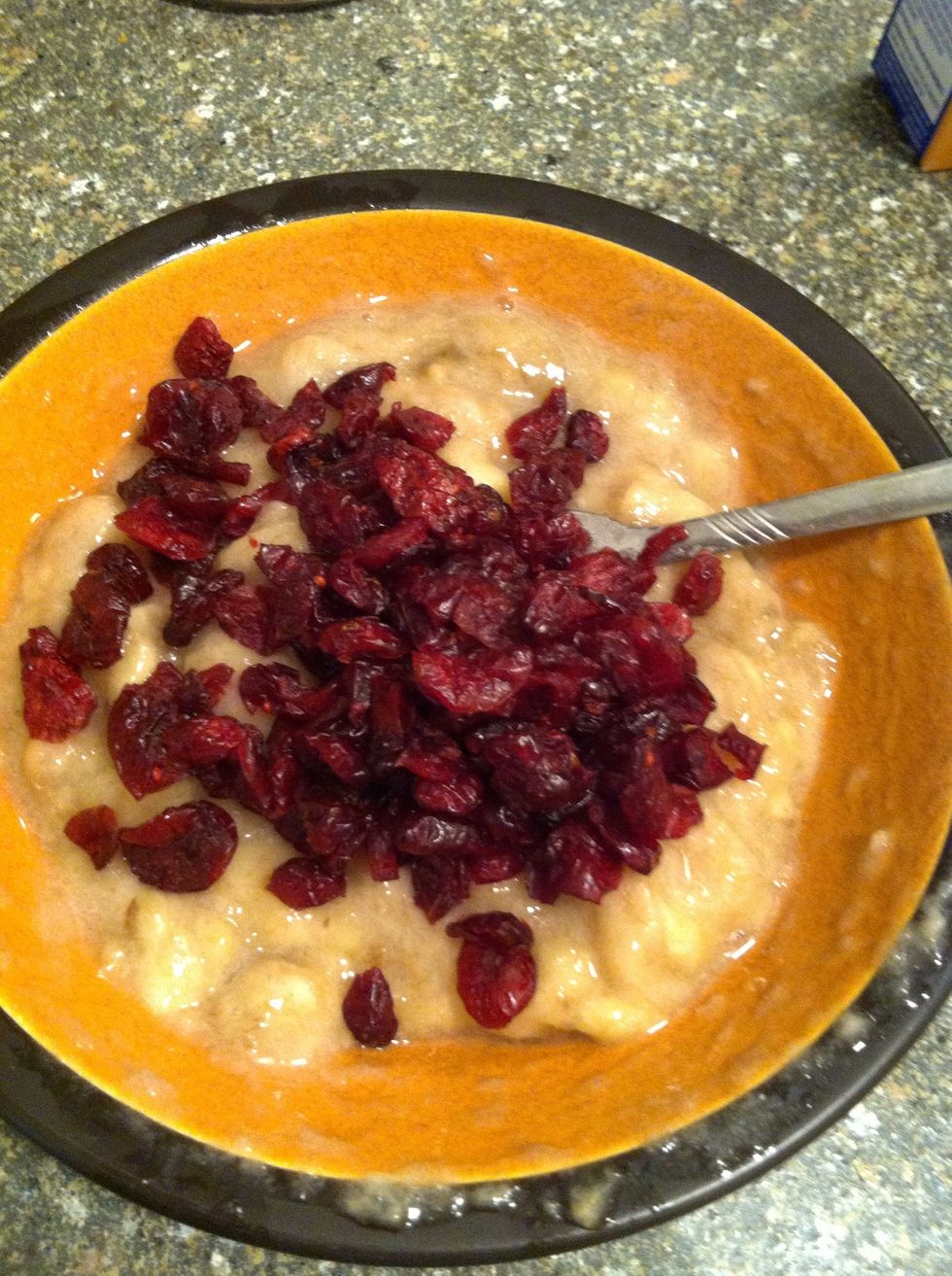 Add cranberries.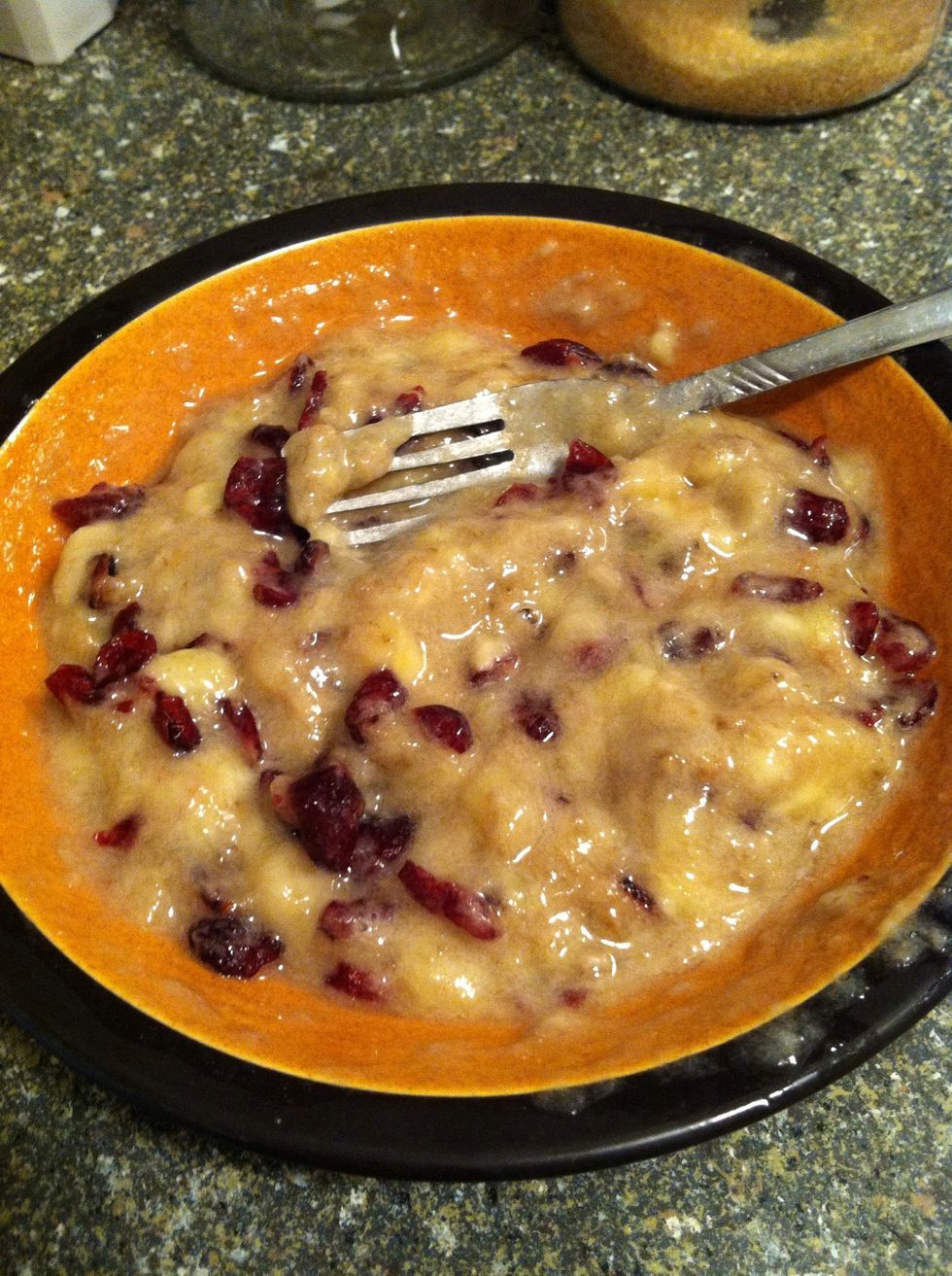 Mix it up and try not to eat it. This is where you can get rely creative. Try using fruits that match your cake flavor. I still recommend the bananas to replace the sweetness of the frosting though.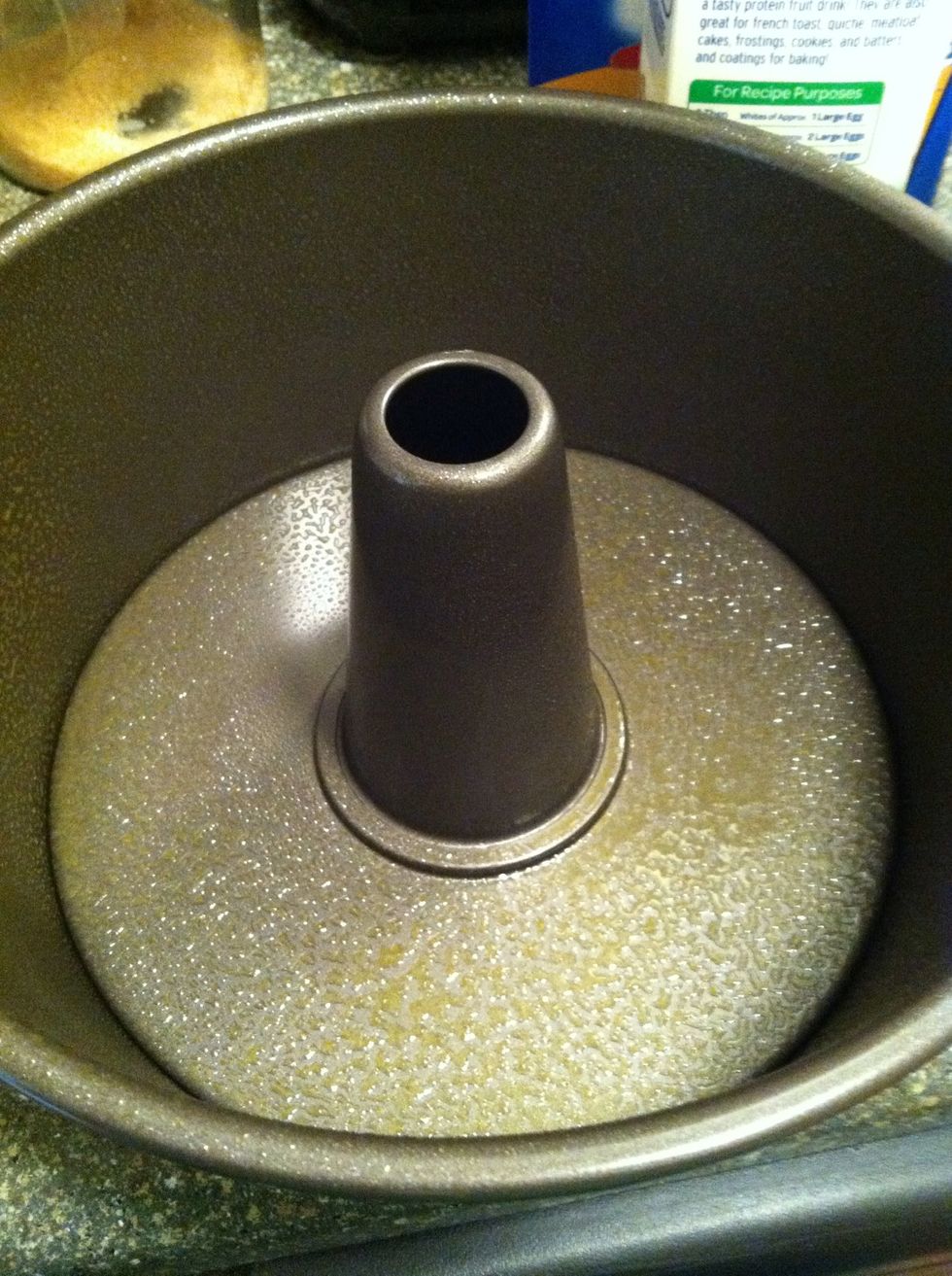 Grease your favorite pan your favorite way.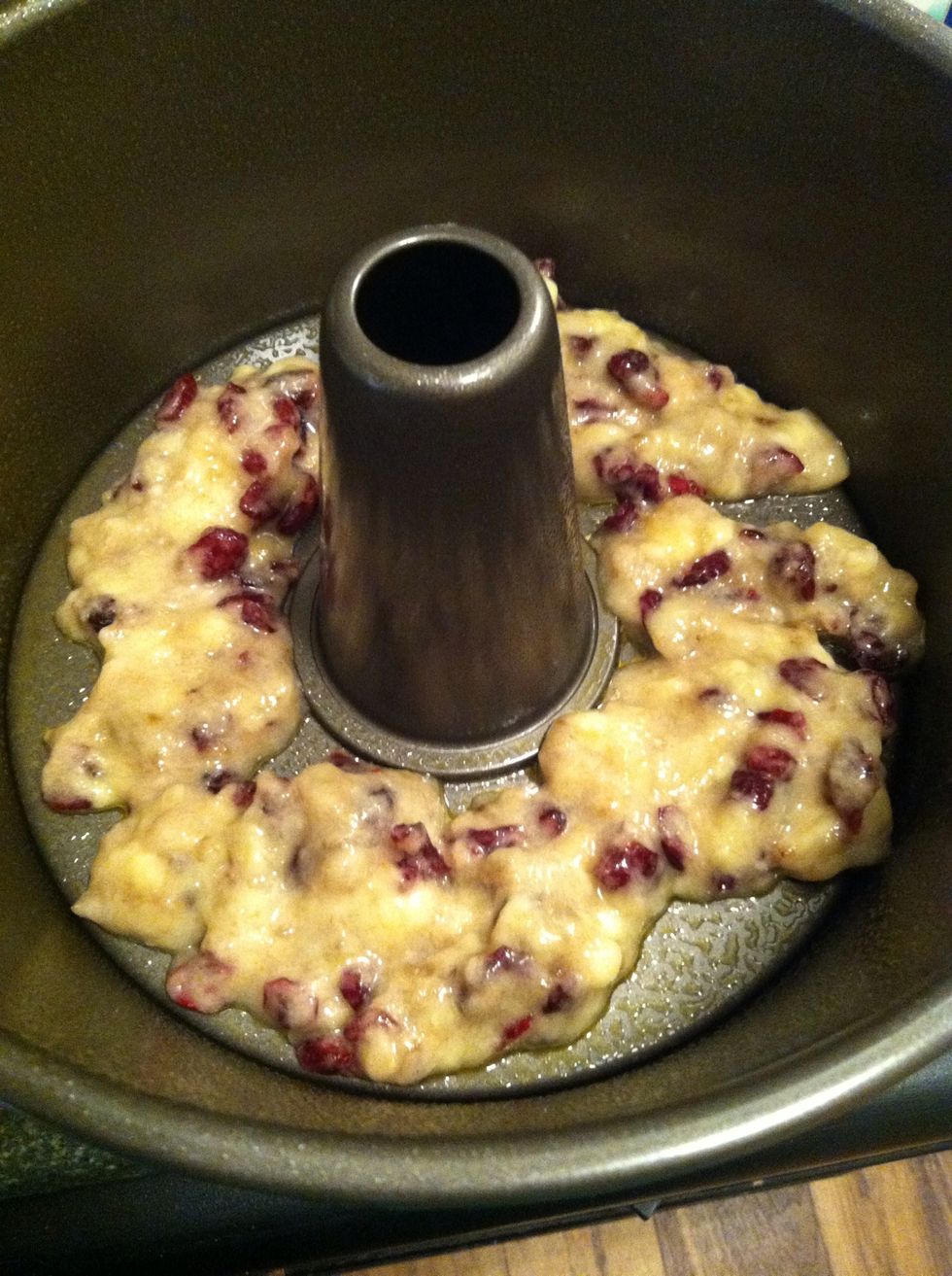 Spoon your banana mix in dollops all the way around. Make sure it's even.
Gently smooth it out, cover the whole bottom.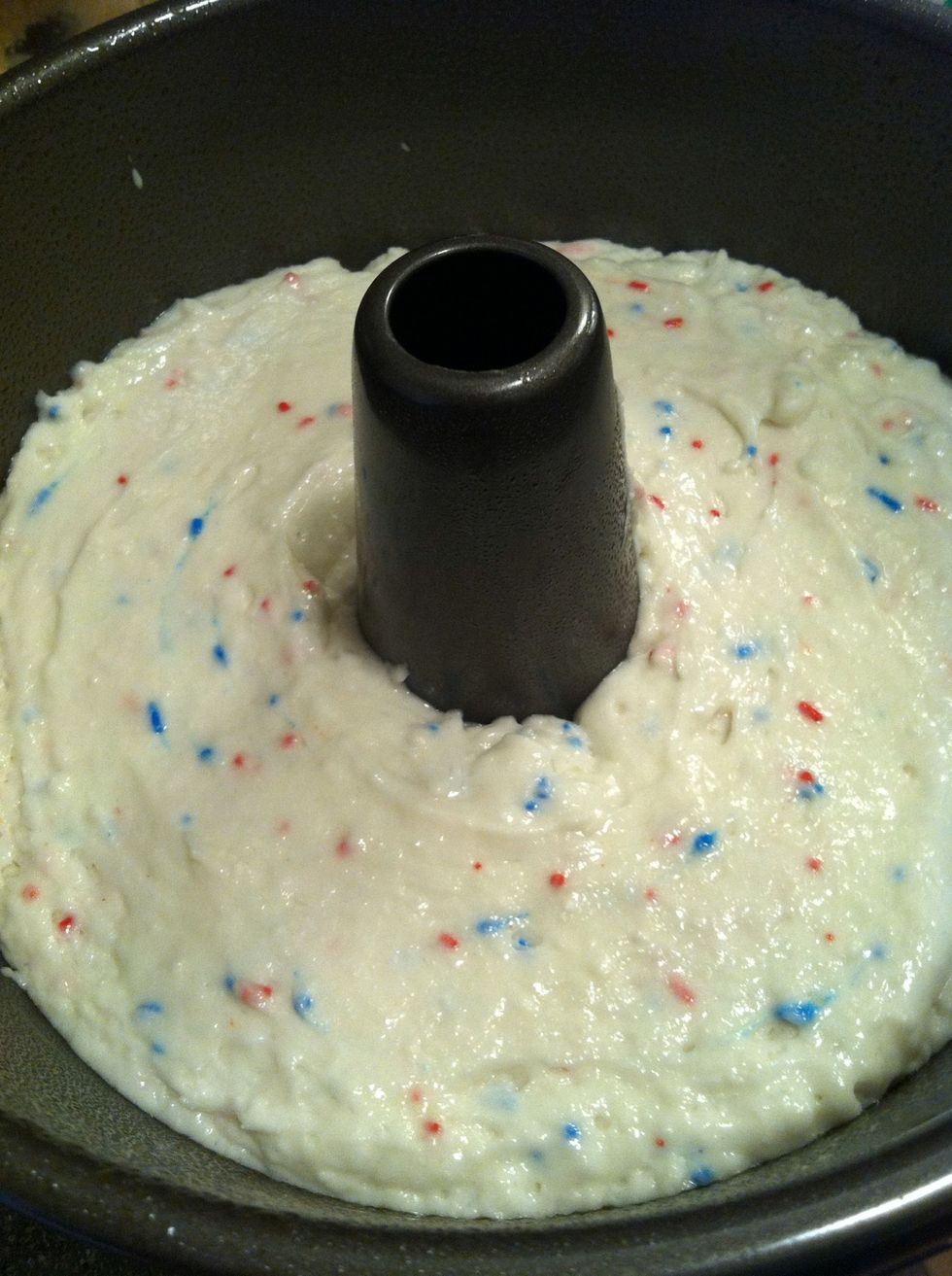 Very gently spoon your batter in evenly. And smooth that out as well.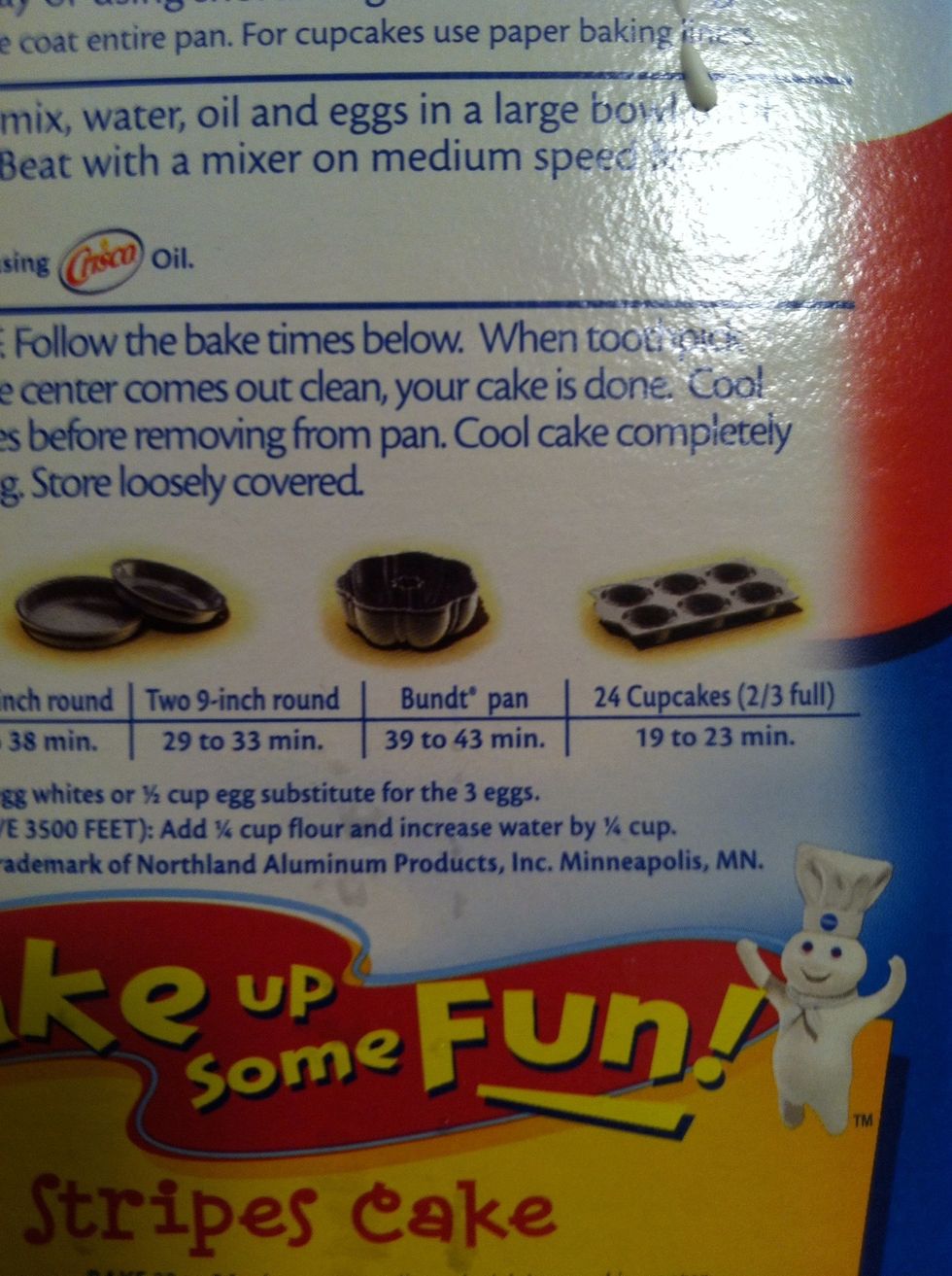 Pop it in the oven to bake. This says about 40 minutes but honestly I didn't even check the time. I feel like it took less time then that. When you can strongly smell it, check to see if its done.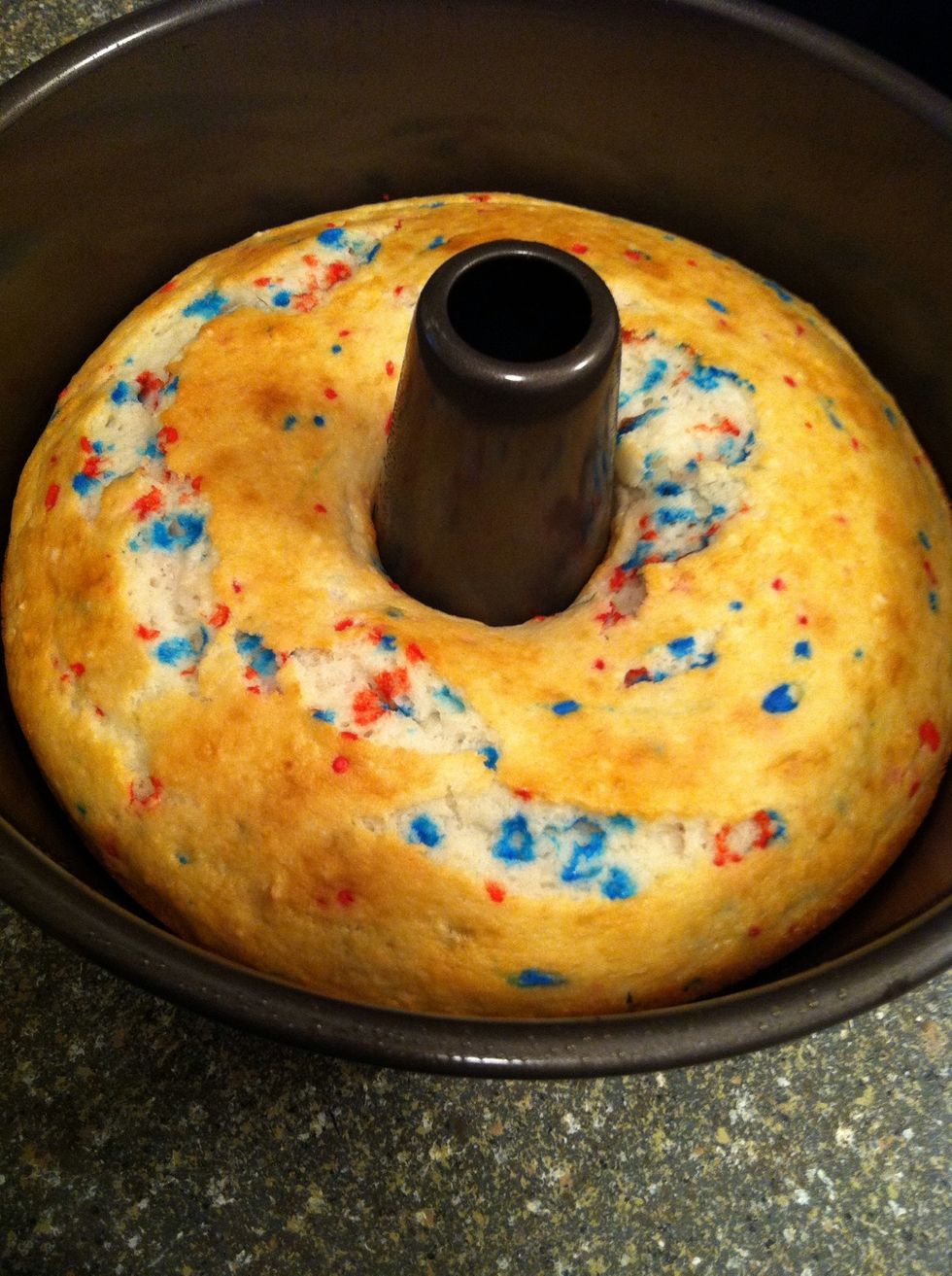 Mmmmm smells so good! Let it cool about 1-2 minutes. Get some parchment paper and a wire rack.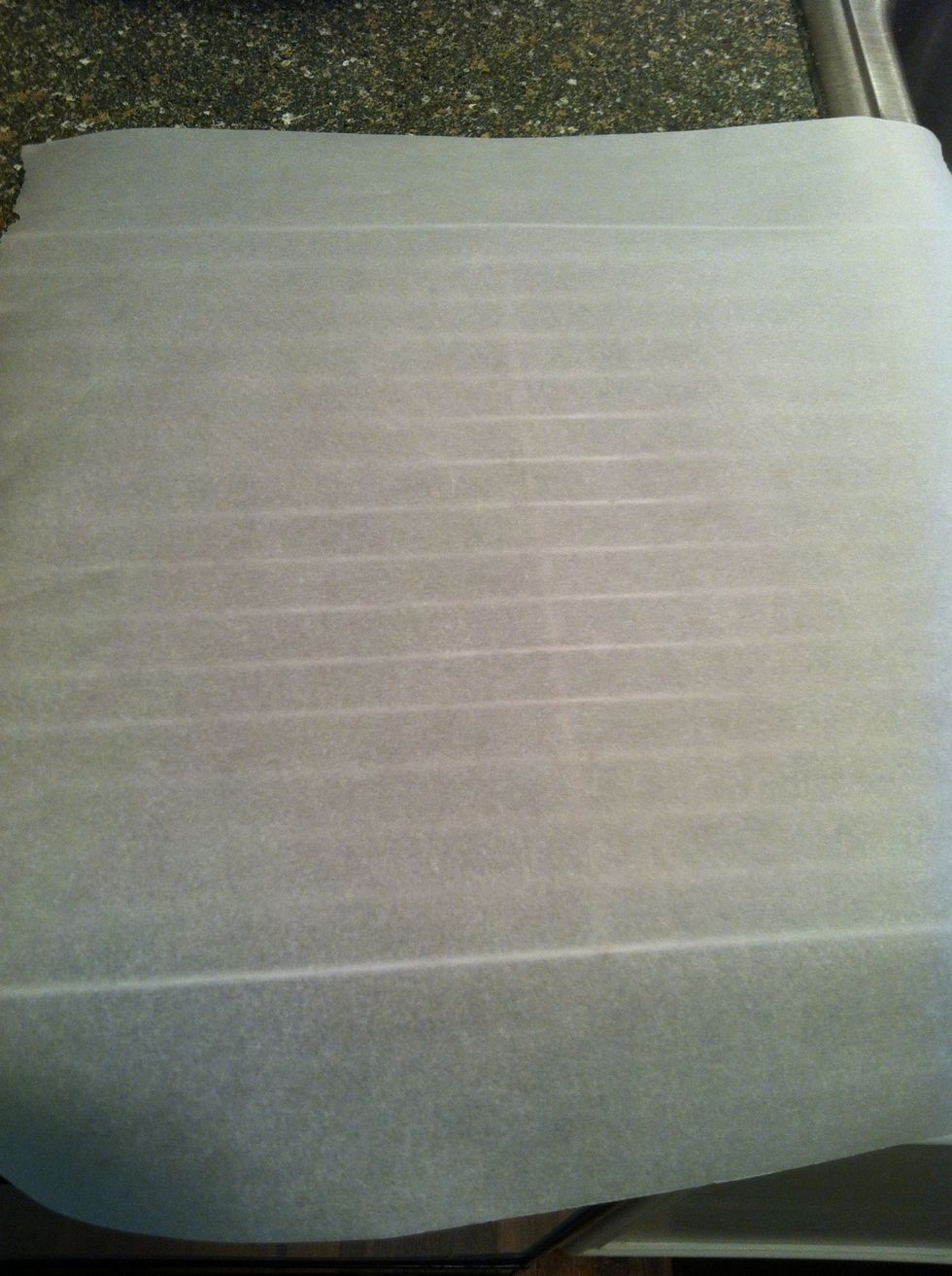 Cover rack with paper.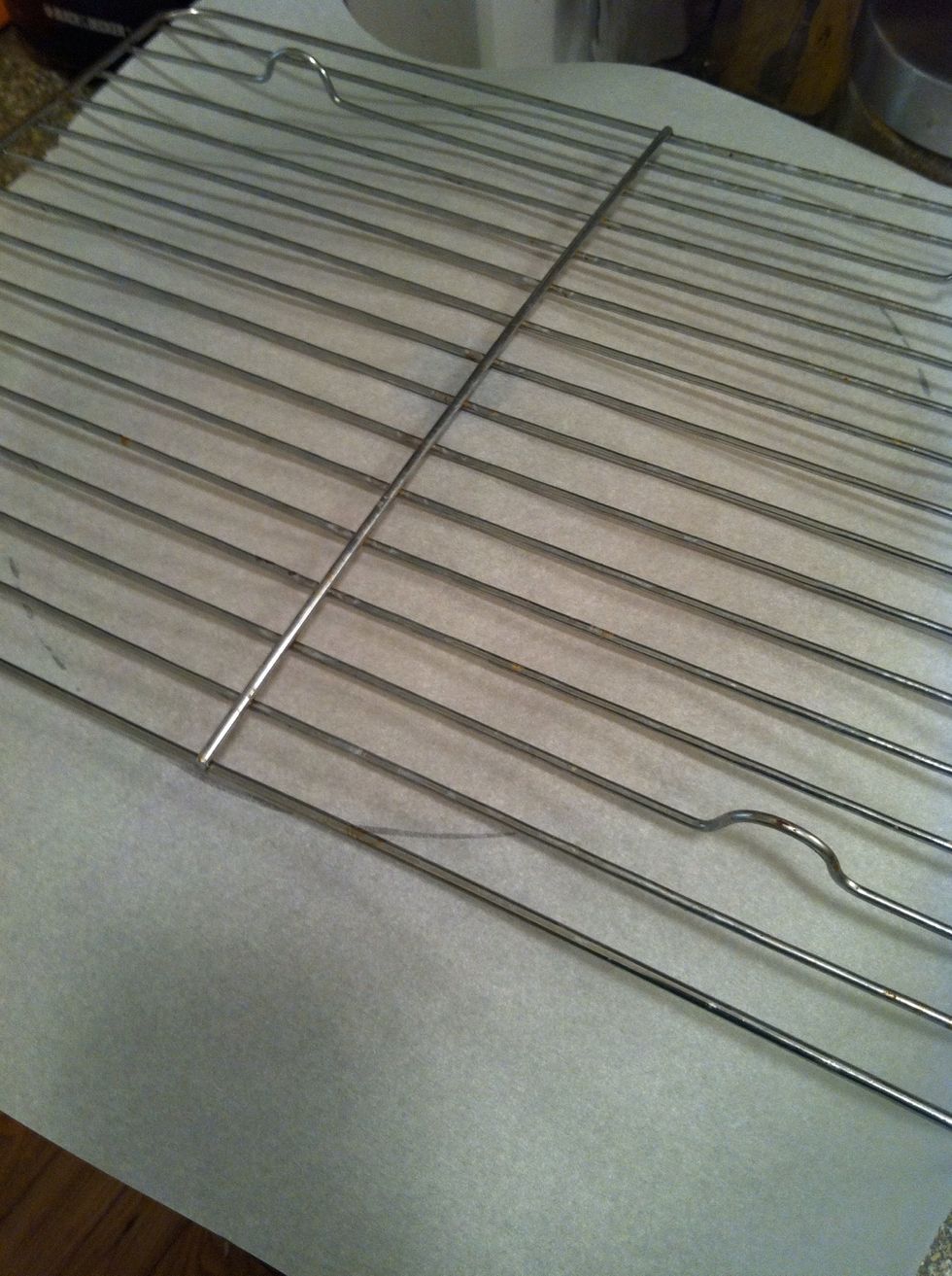 Put upside down on top of cake.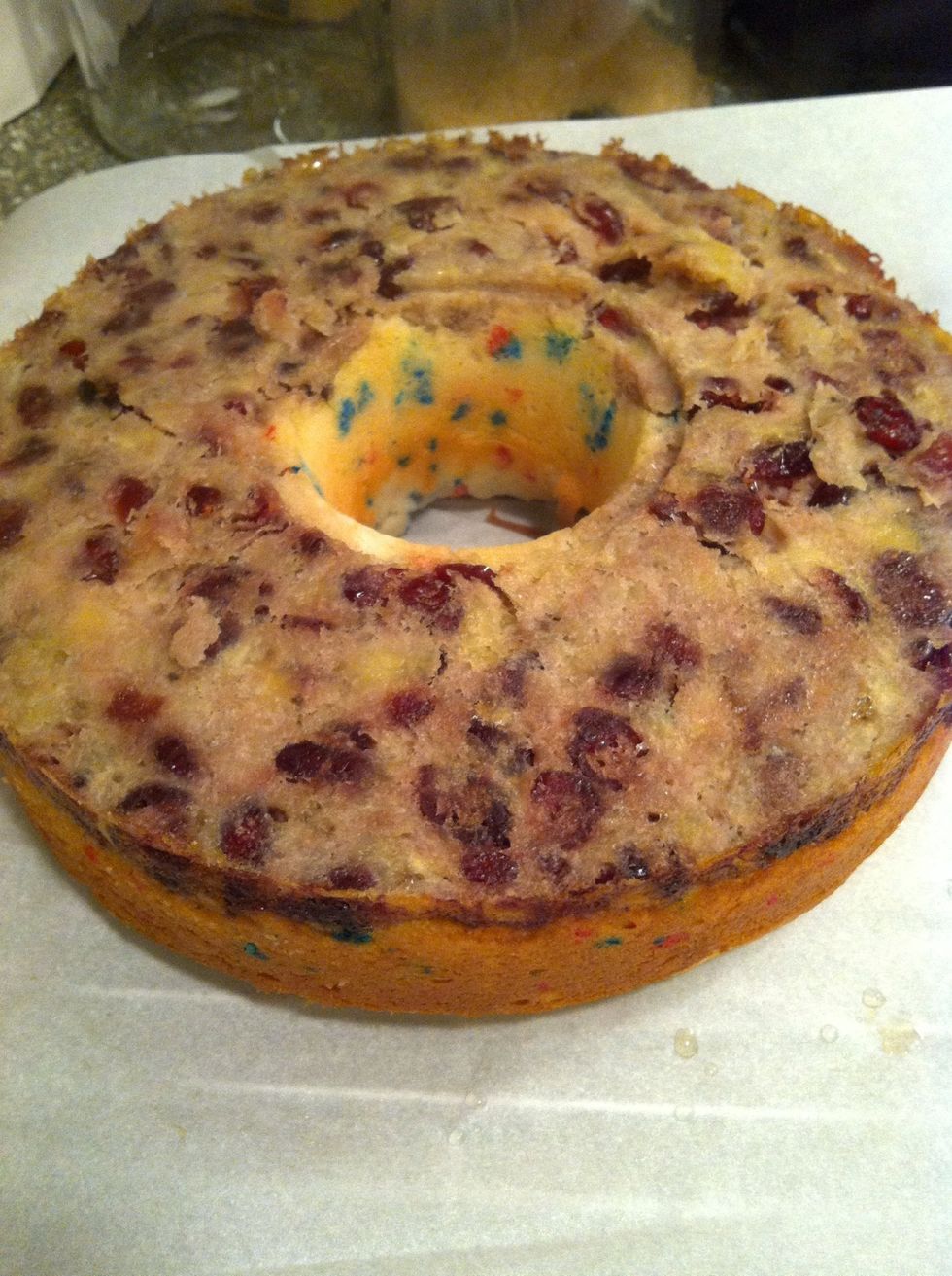 Flip it and remove pan. Let cool.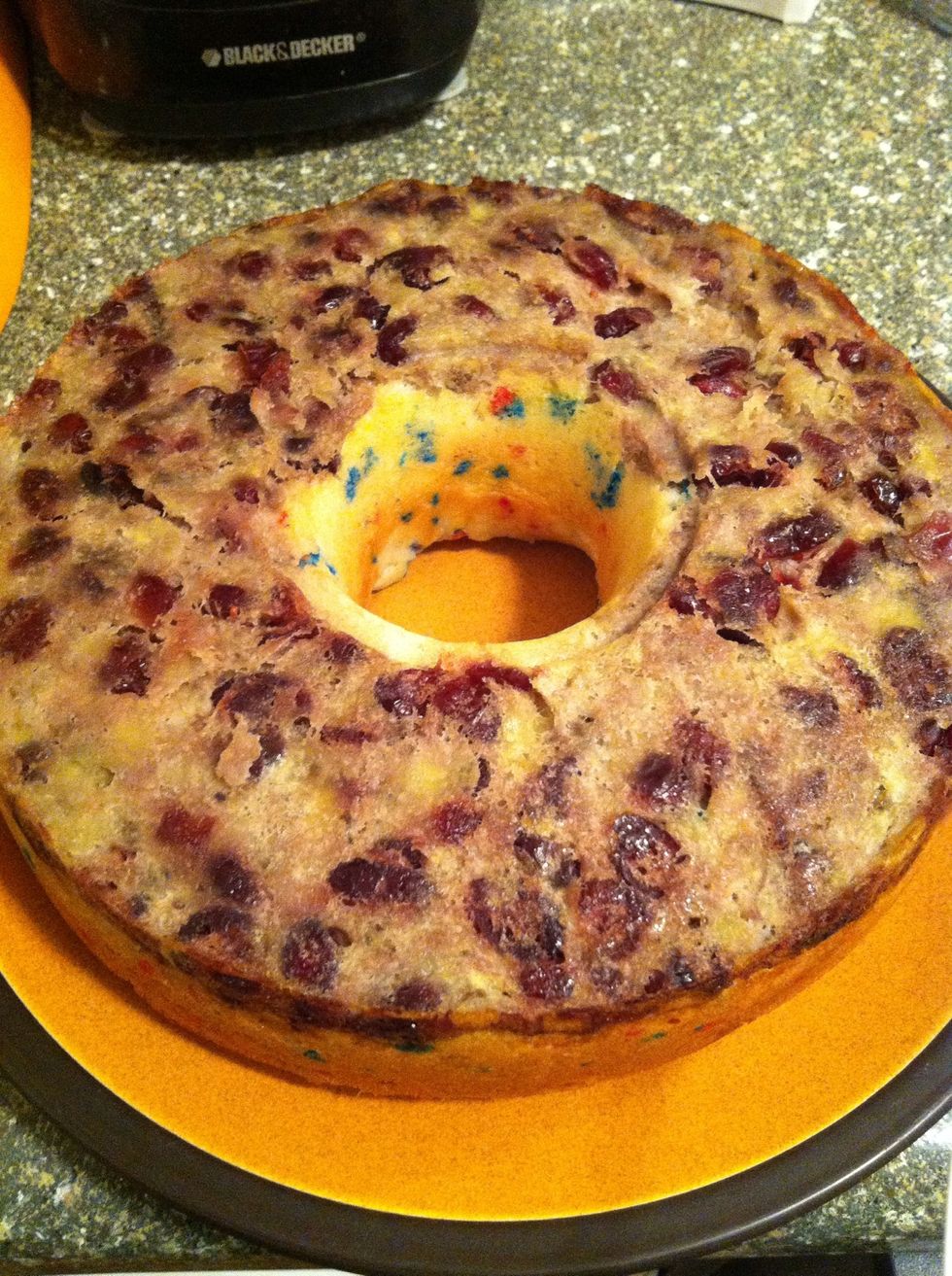 Plate it up slice and enjoy!!
The banana and cranberries add a sweetness to replace frosting. Leave a comment and tell me what variations you used and how you liked it!
1.0 Box cake mix
1/2c Egg whites (or the whites from 6 eggs)
1/4c Plain, nonfat Greek yogurt
2.0 Bananas
1/4c Dried cranberries
Rane Body Decor
I love finding new ways of doing the same ol' thing. Making things is my passion. \nFollow me for food, crafts and tips on an assortment of things.