This is what you'll need.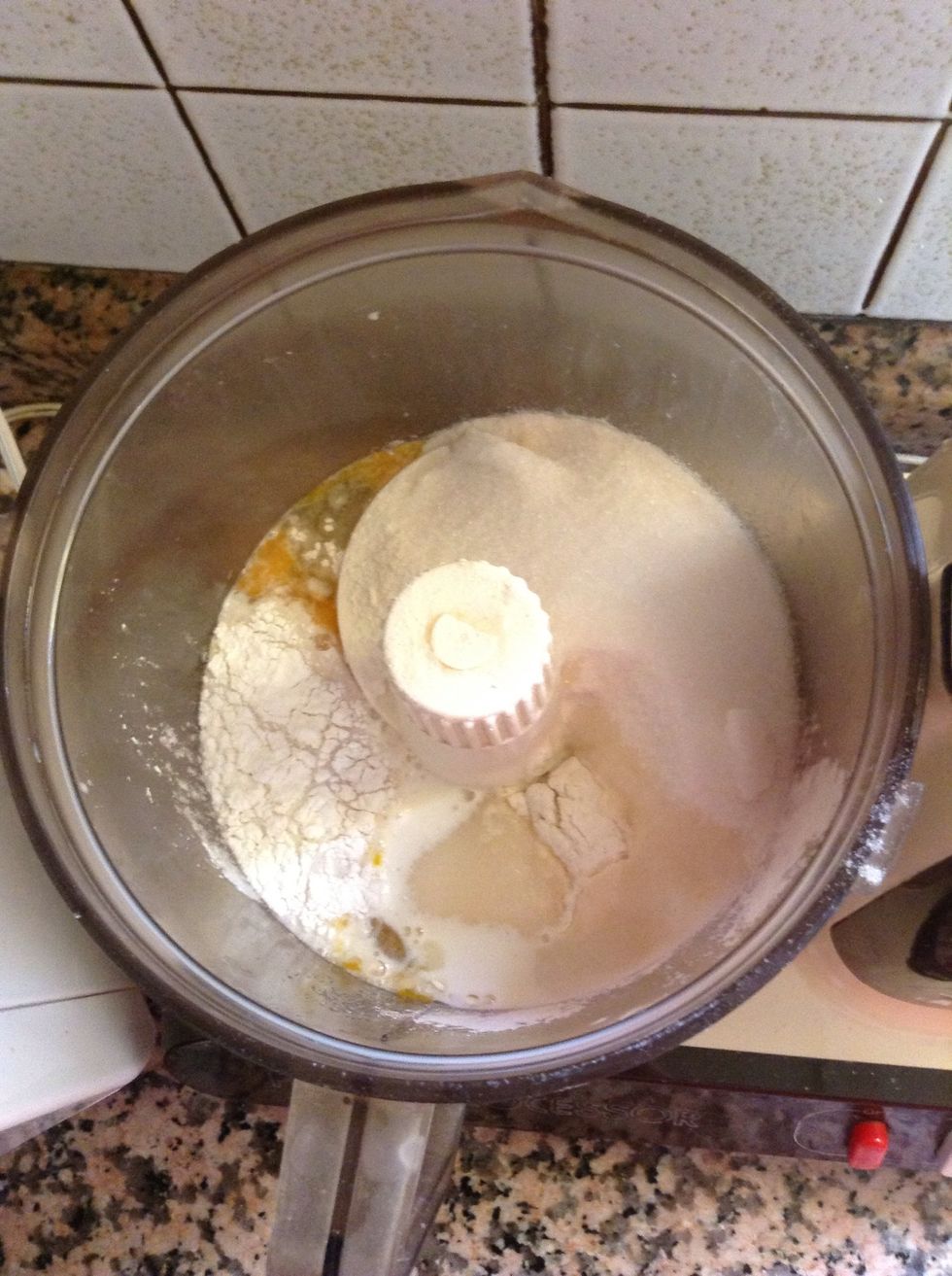 Mix together the flour, sugar, salt, vanilla extract, eggs, baking powder and milk.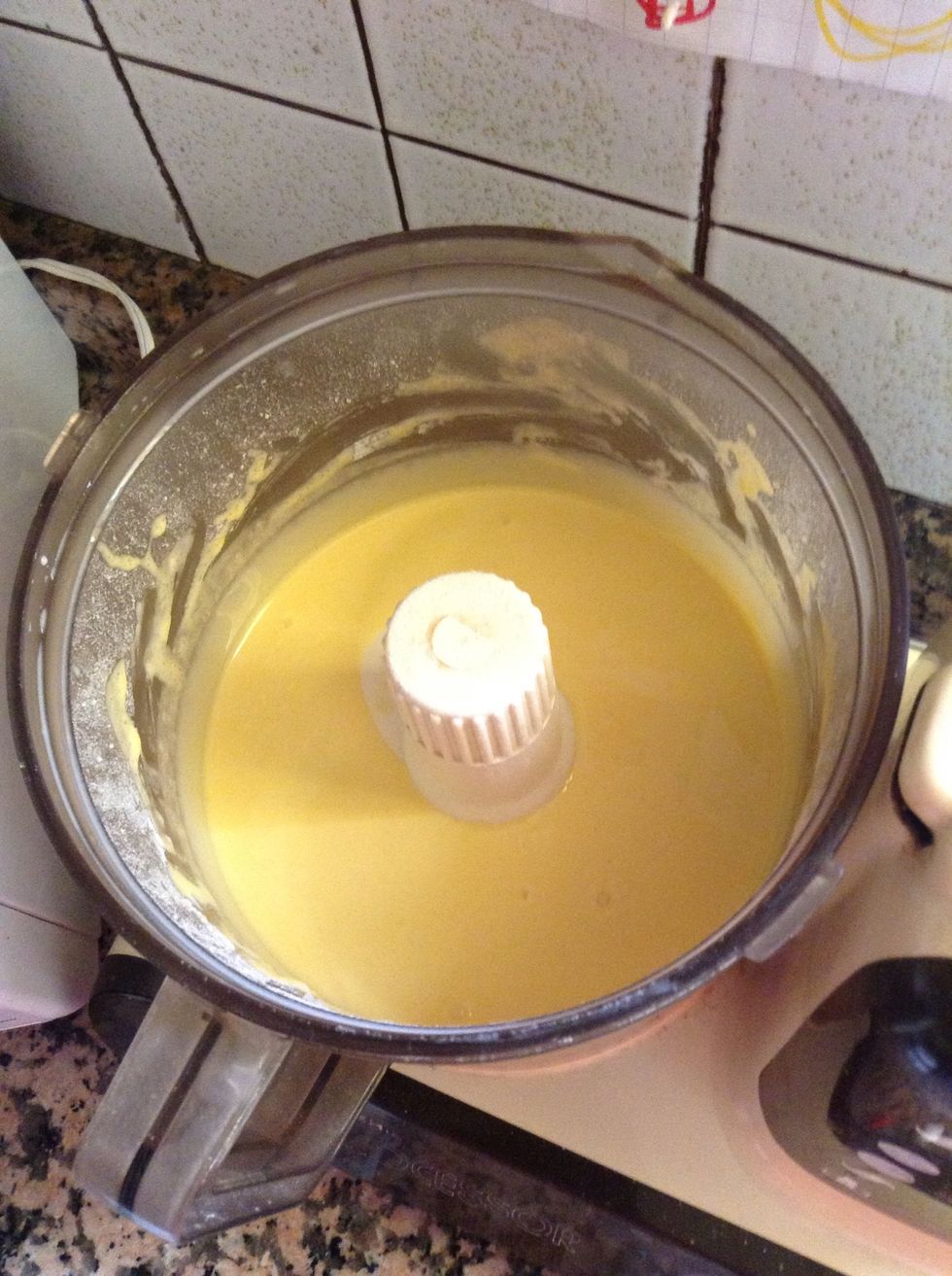 You'll have a liquid mixture.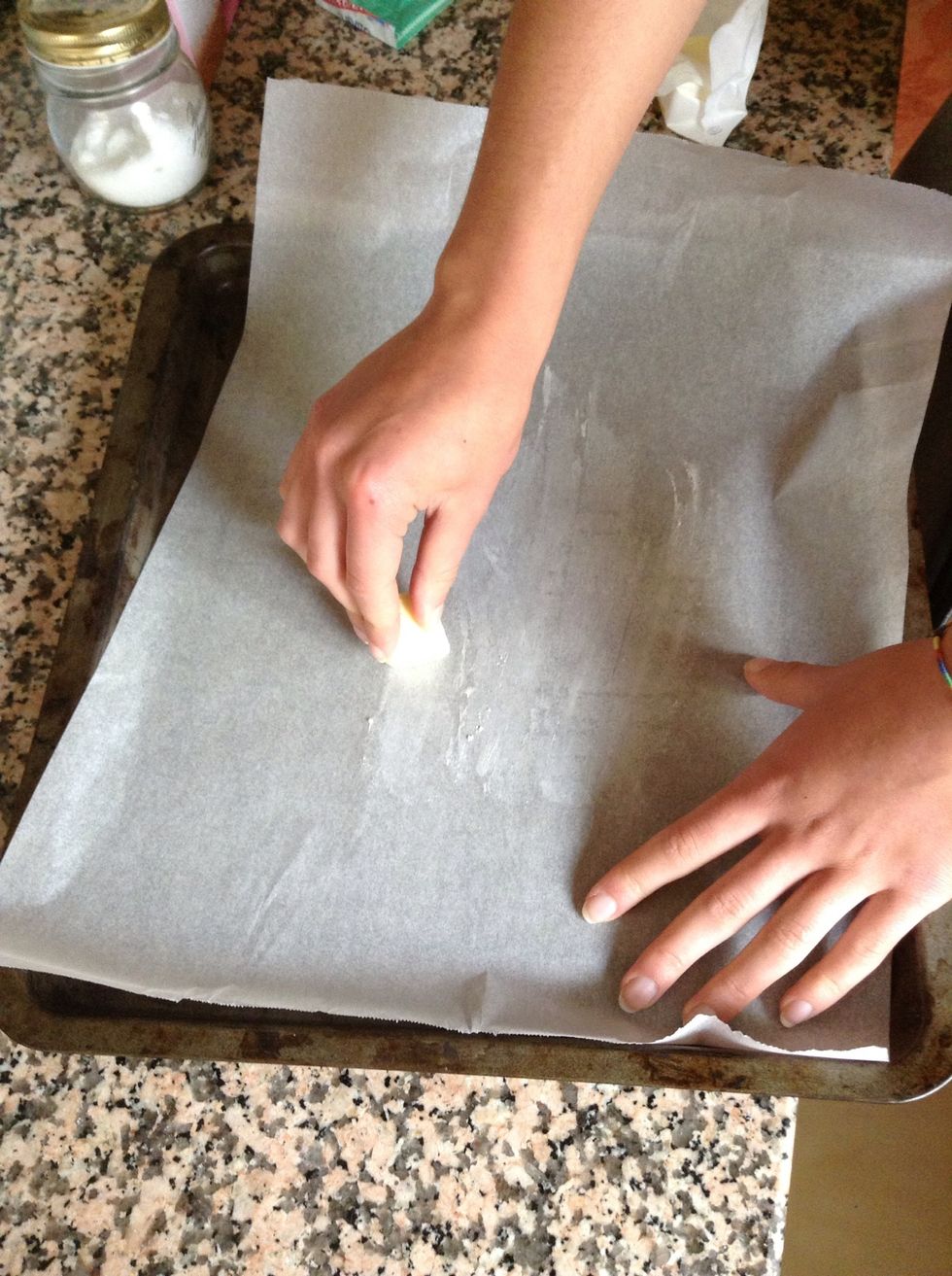 Line a large tin with parchment paper and butter. We need to make sure it doesn't stick while baking.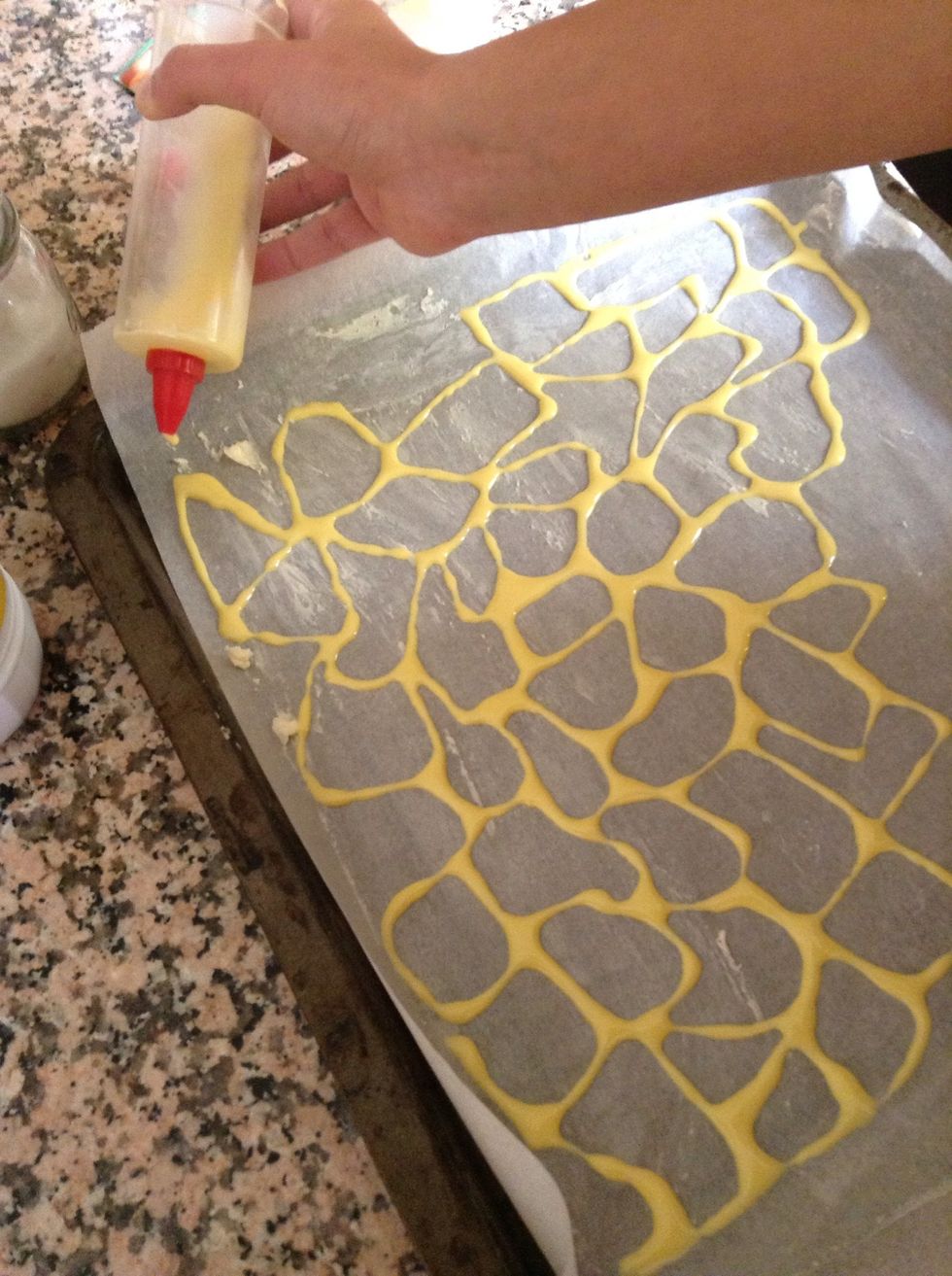 Take a spoonful of the mixture, put it into a pastry bag and draw out a giraffe pattern.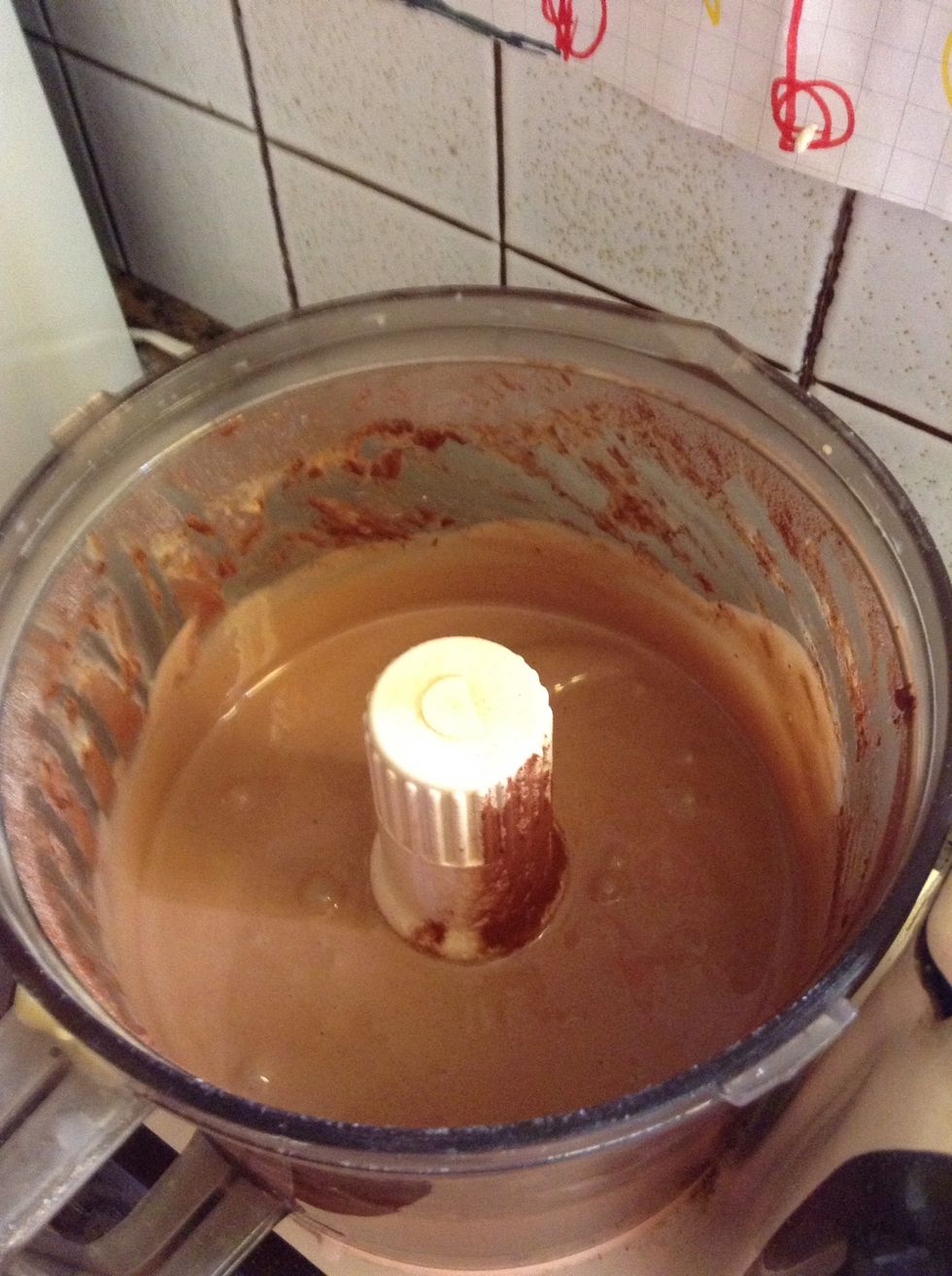 Now add the cocoa powder to the remaining mixture. Mix well.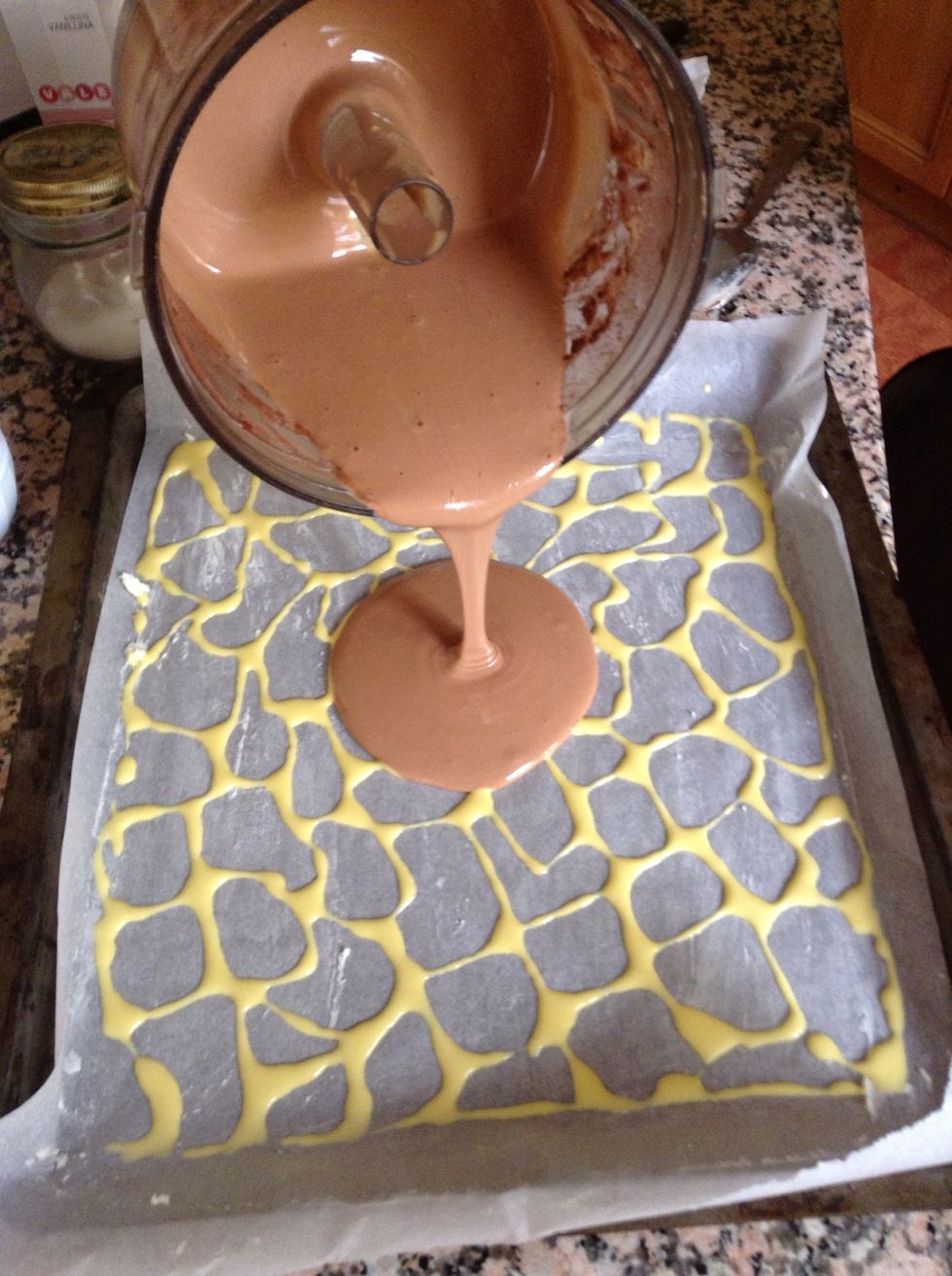 Gently pour you cocoa mixture over the pattern.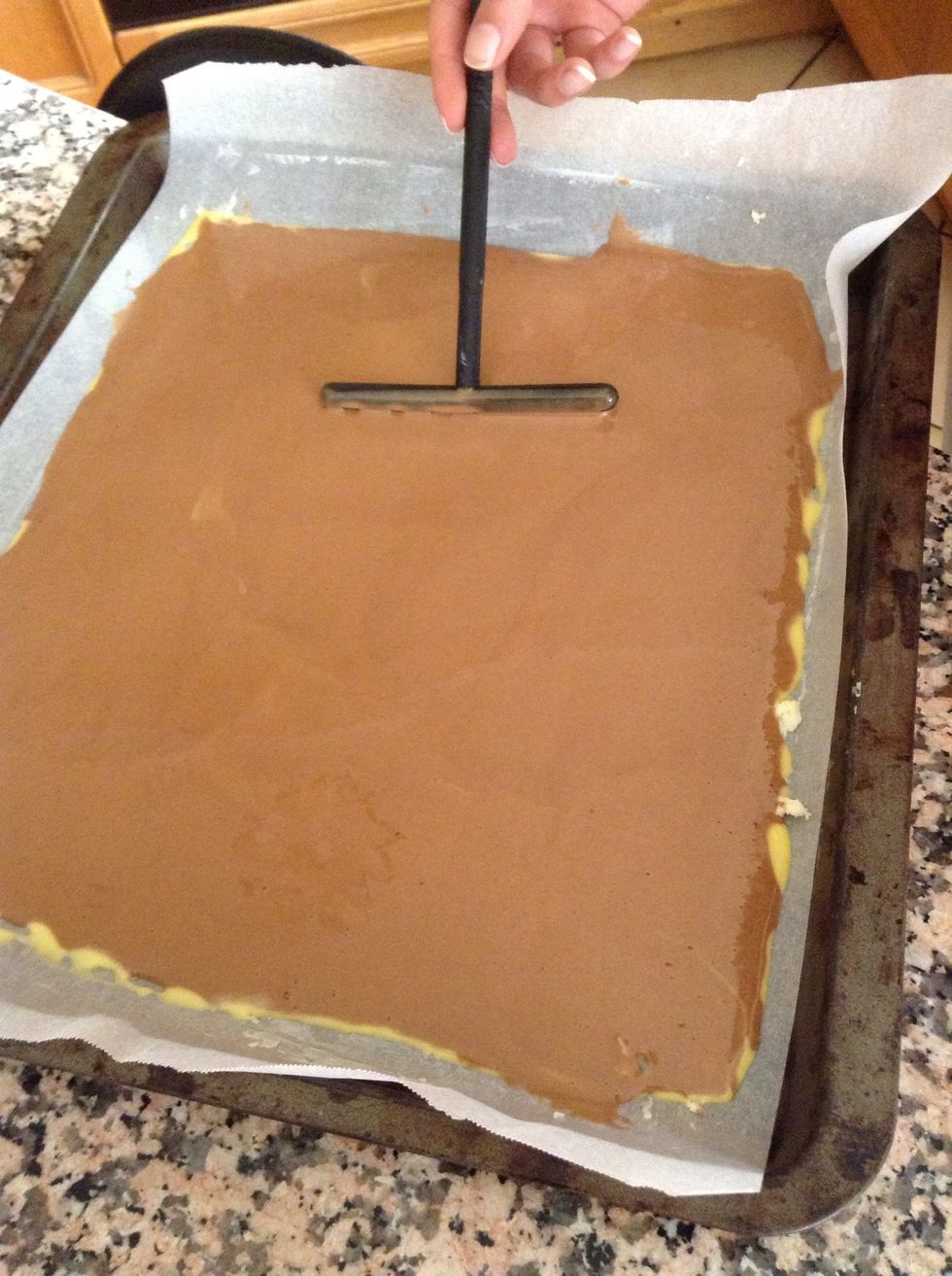 Spread it around with a spatula. Be careful not to ruin the pattern.
Preheat a oven at 200ºC. Then put the tin in the oven and bake for about 10 minutes. Check with a toothpick. If it comes out clean, it's done.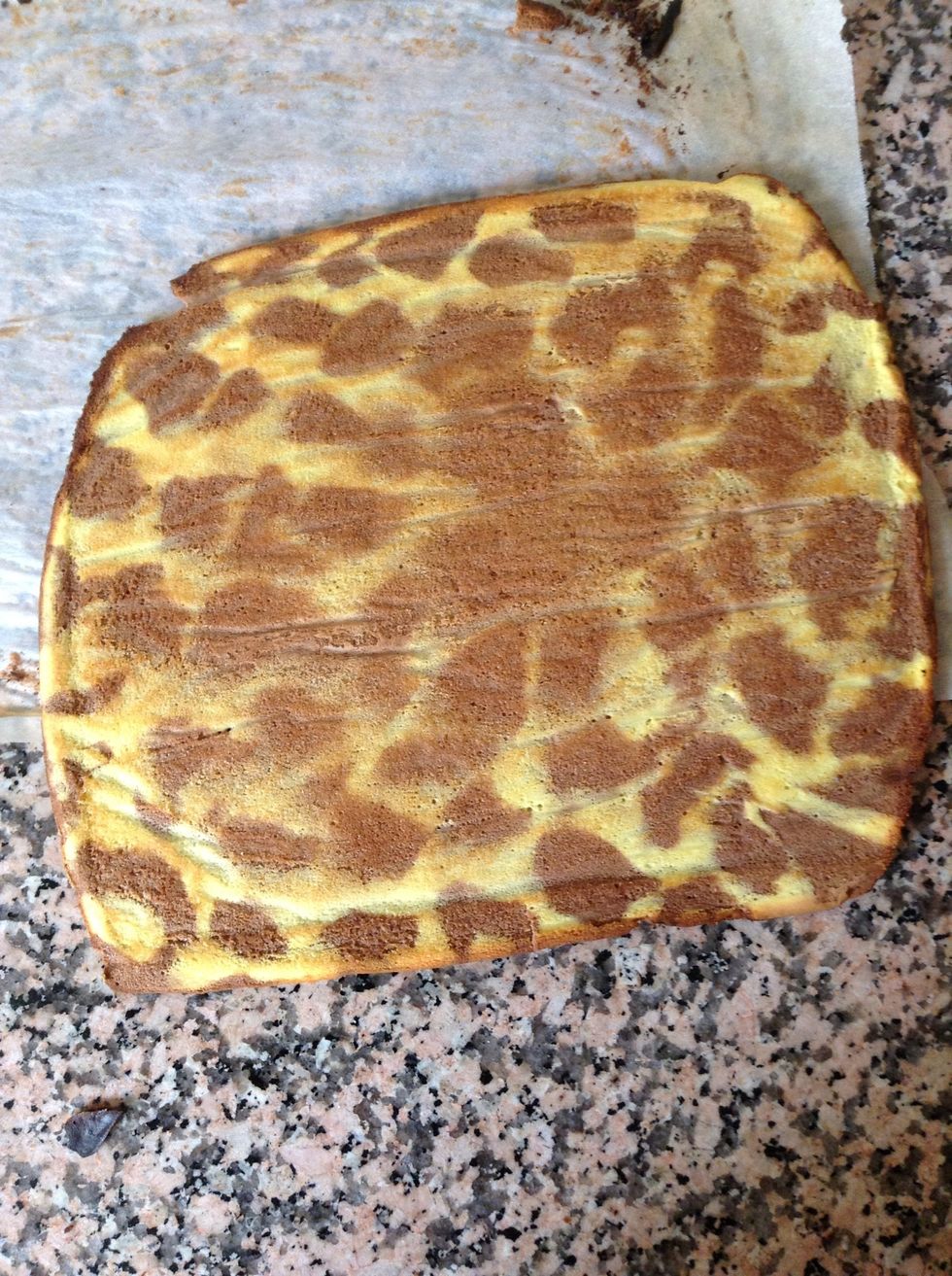 Take it out, let it cool for a minute, then gently overturn it to check how the pattern came out.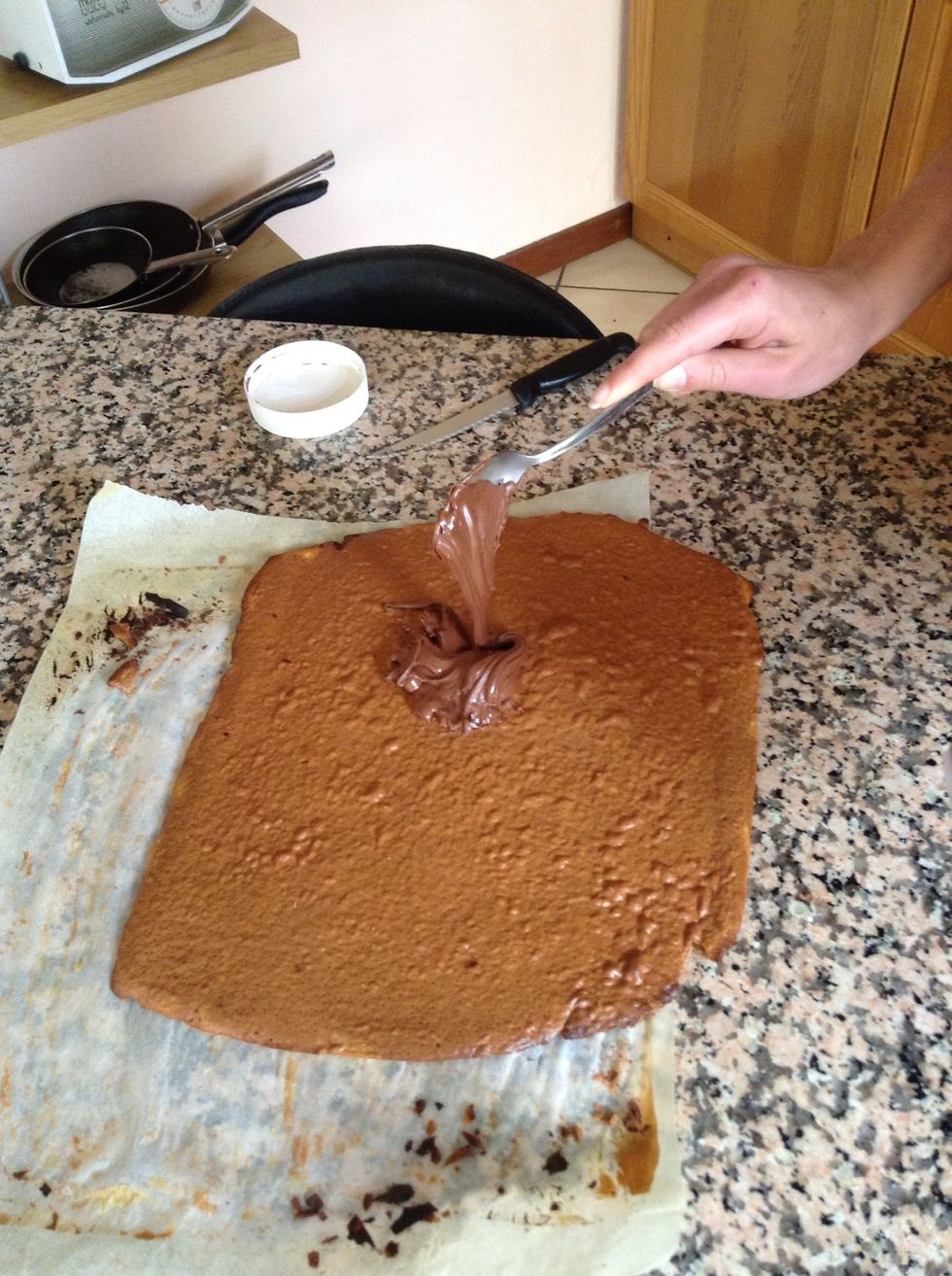 Turn it around again and start spreading your Nutella.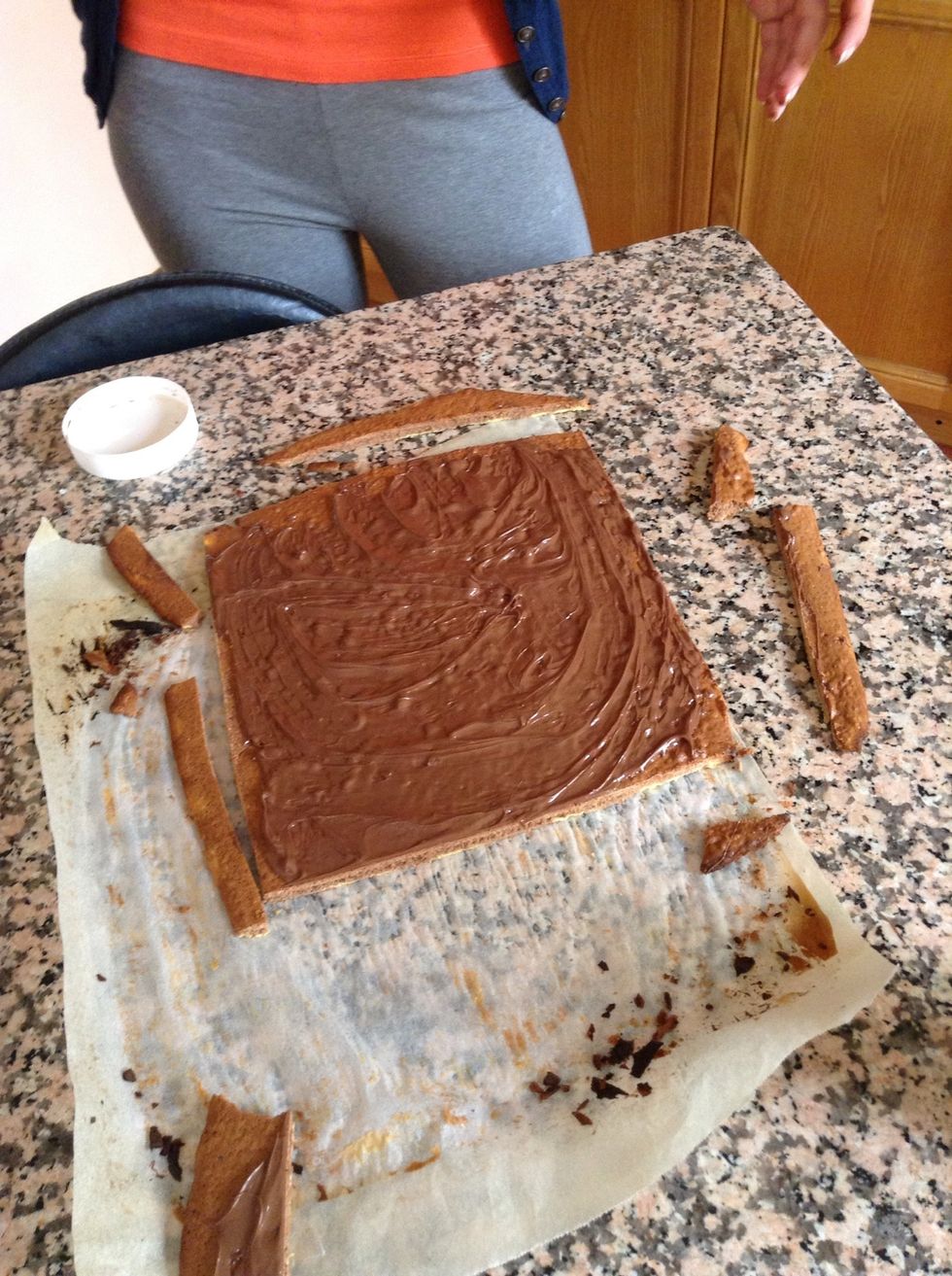 Trim the edges.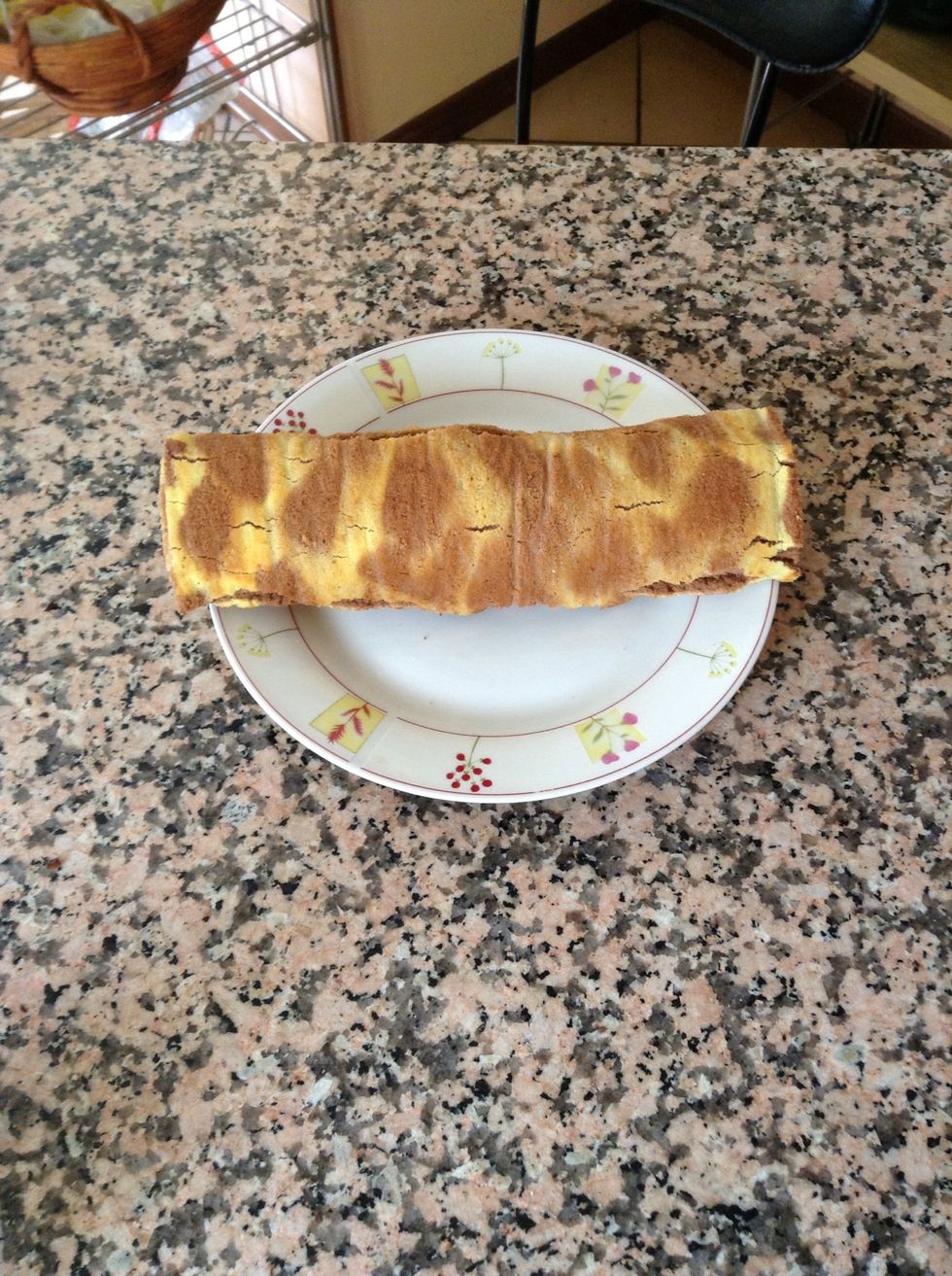 Admittedly, I cook it a little too longer, and it refused to roll up properly. Anyway the taste was fantastic :)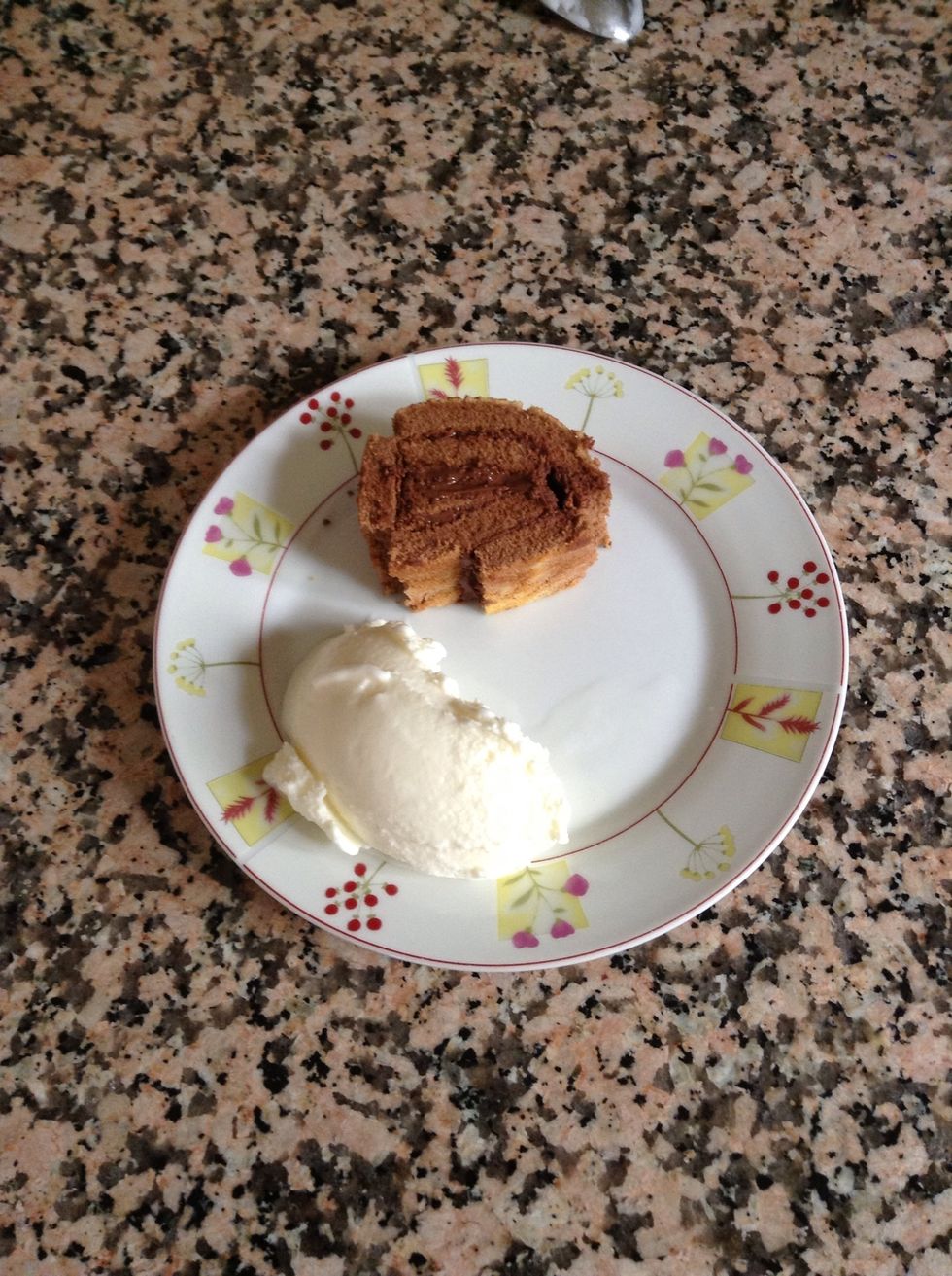 Serve with ice cream and enjoy :)
100.0g Flour
100.0g Sugar
3.0 Eggs
1.0 Pinch of salt
1.0tsp Baking powder
1.0tsp Vanilla extract
1.0 Splash of milk
1.0Tbsp Cocoa powder
Nutella