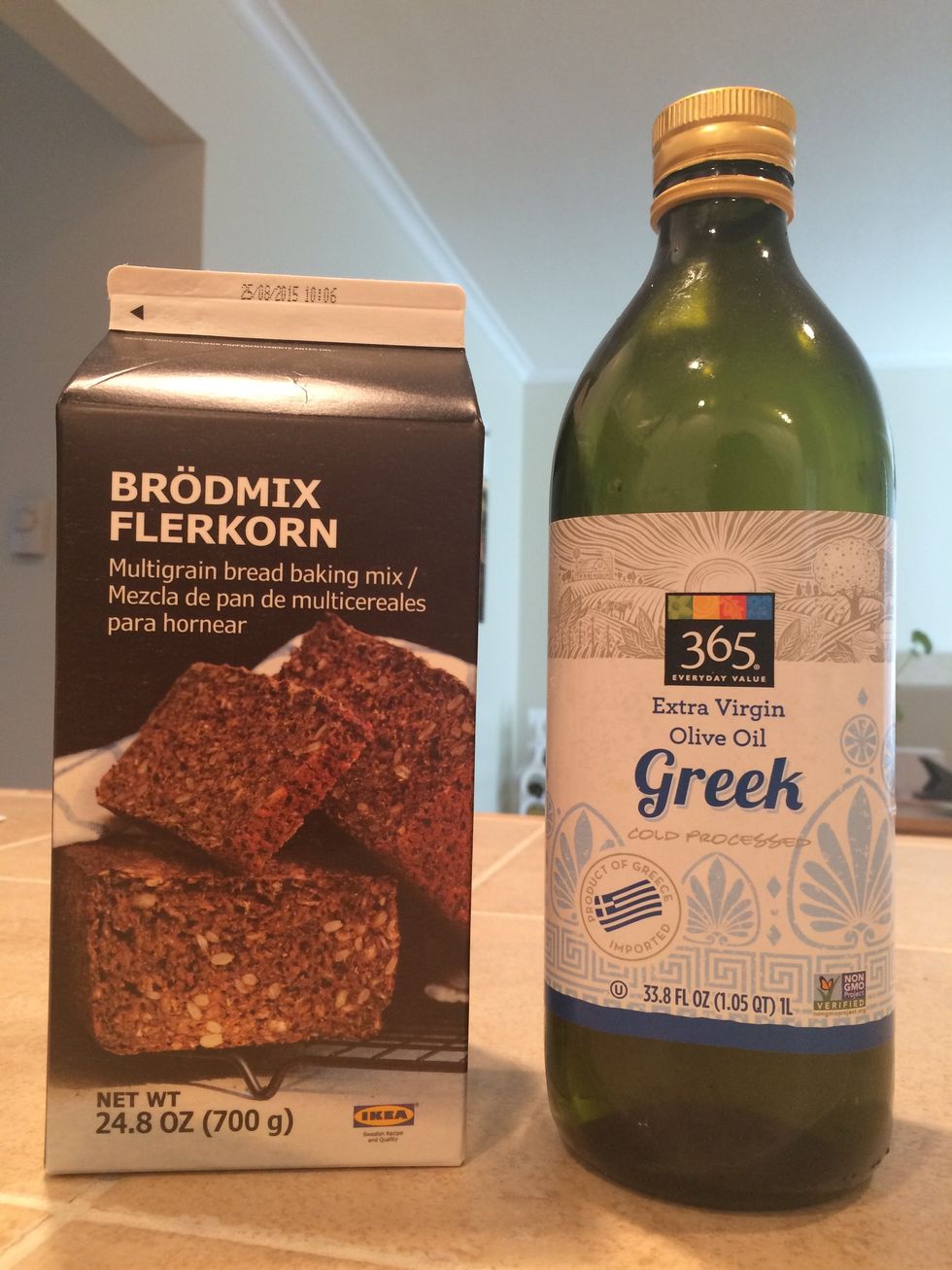 Gather all your supplies! Bread mix, water and olive oil. You will also need a mixing bowl, a hand mixer, a spatula and a loaf pan.
Pour the bread mixture into the mixing bowl.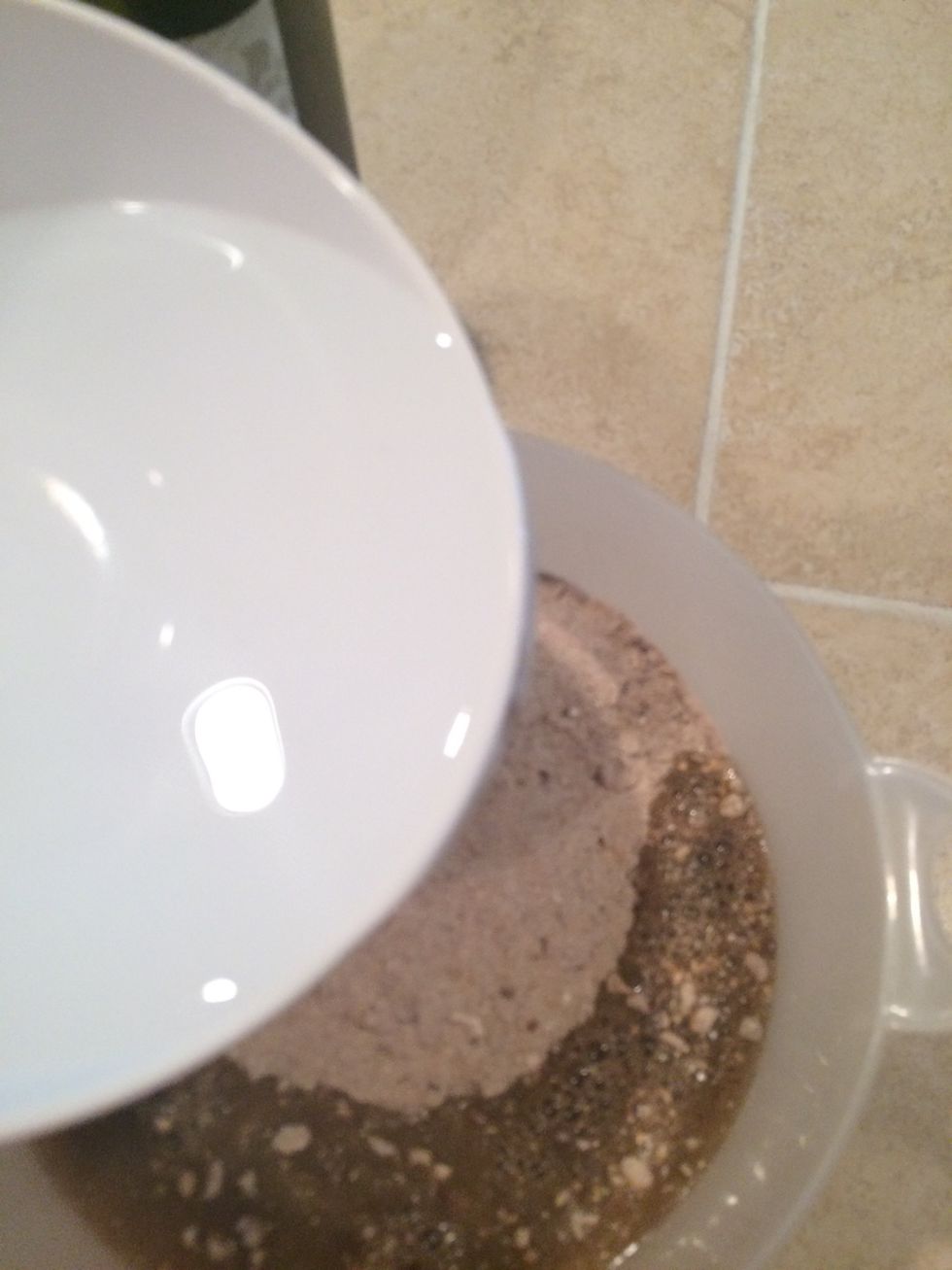 Add the 20 oz warm water to the bread mix.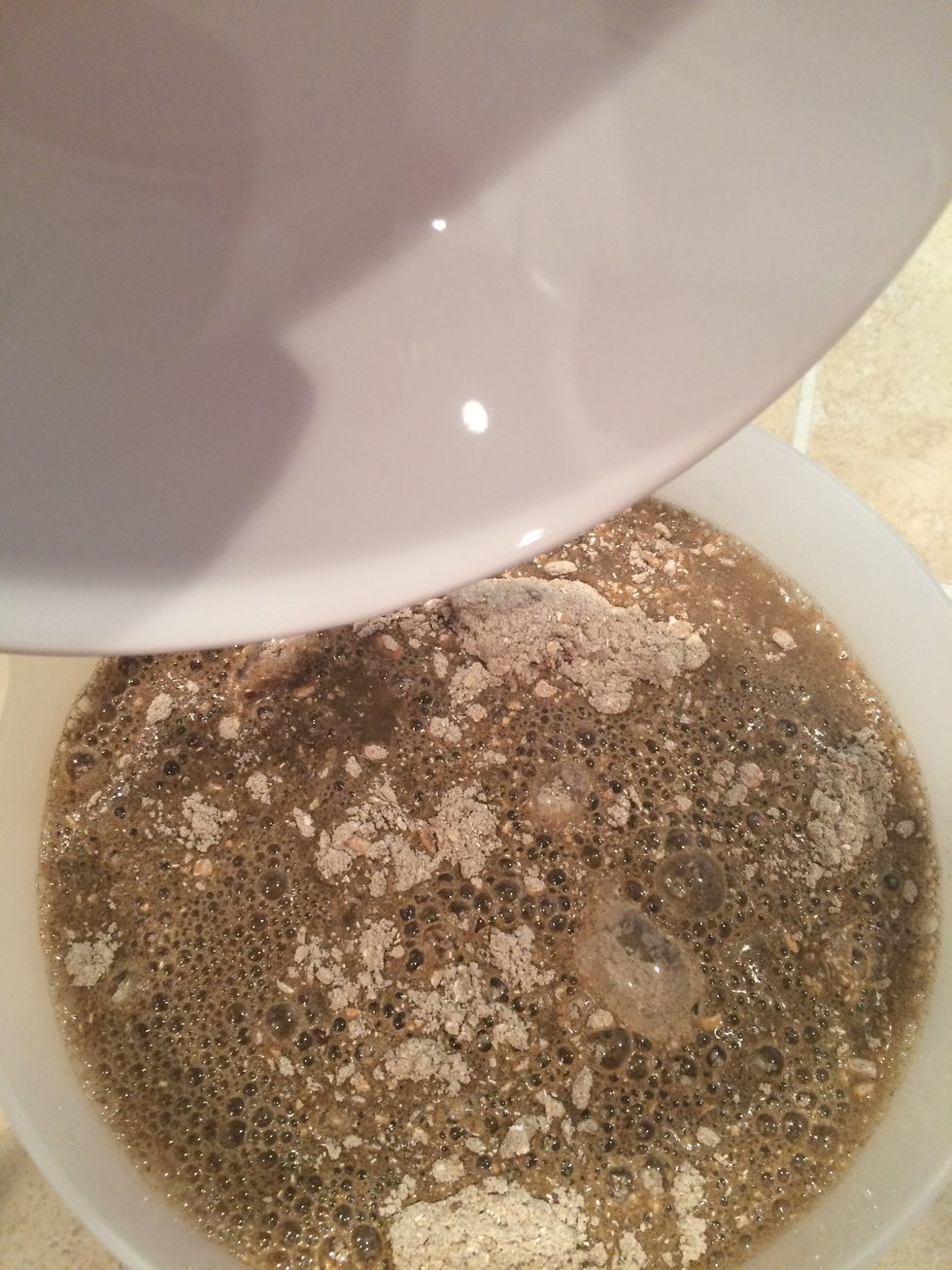 It should look like this when you are done.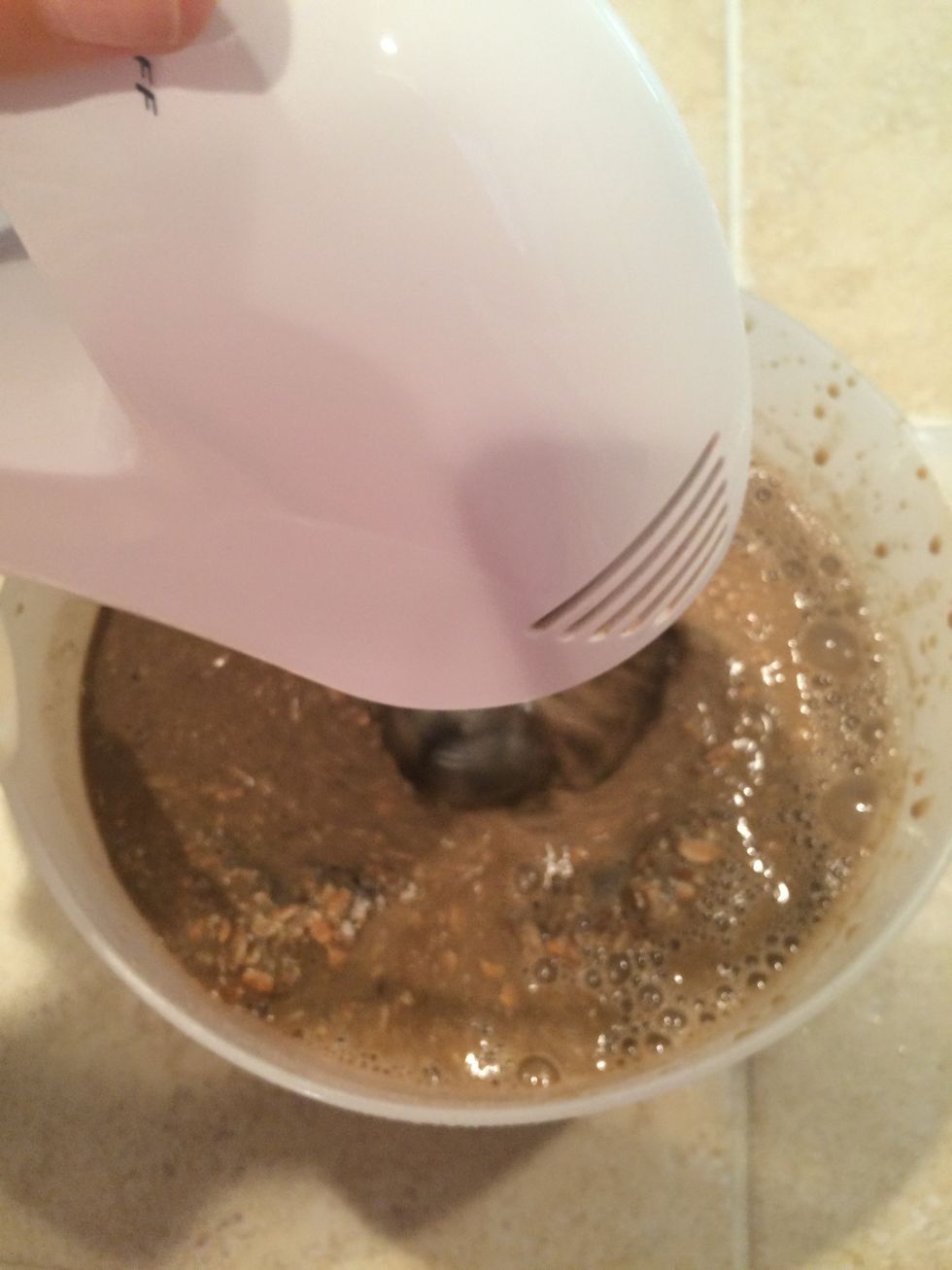 Then slowly mix the water and the bread mix. Attention: use the lowest speed!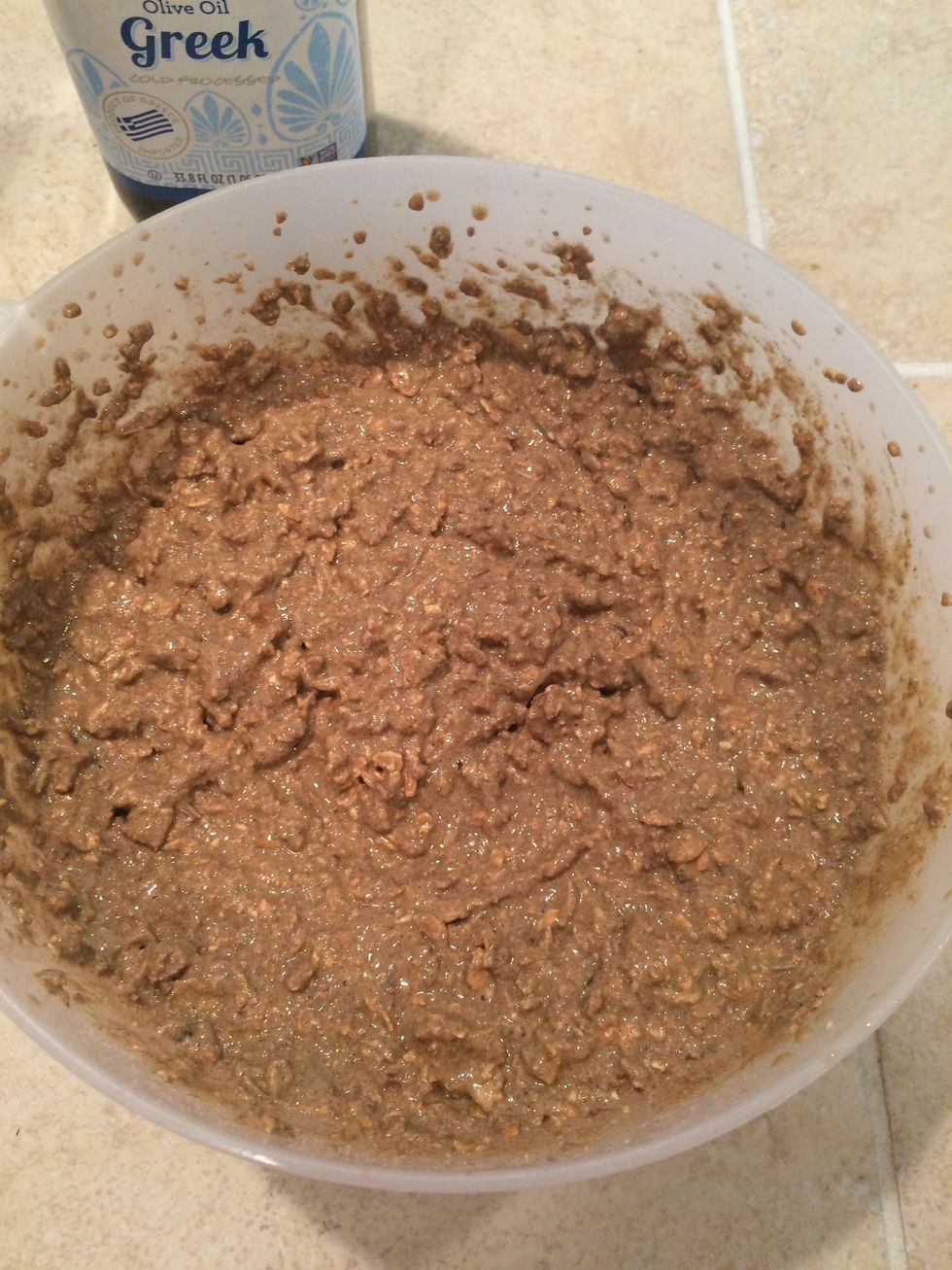 After 3-4 minutes the whole mixture should look like this.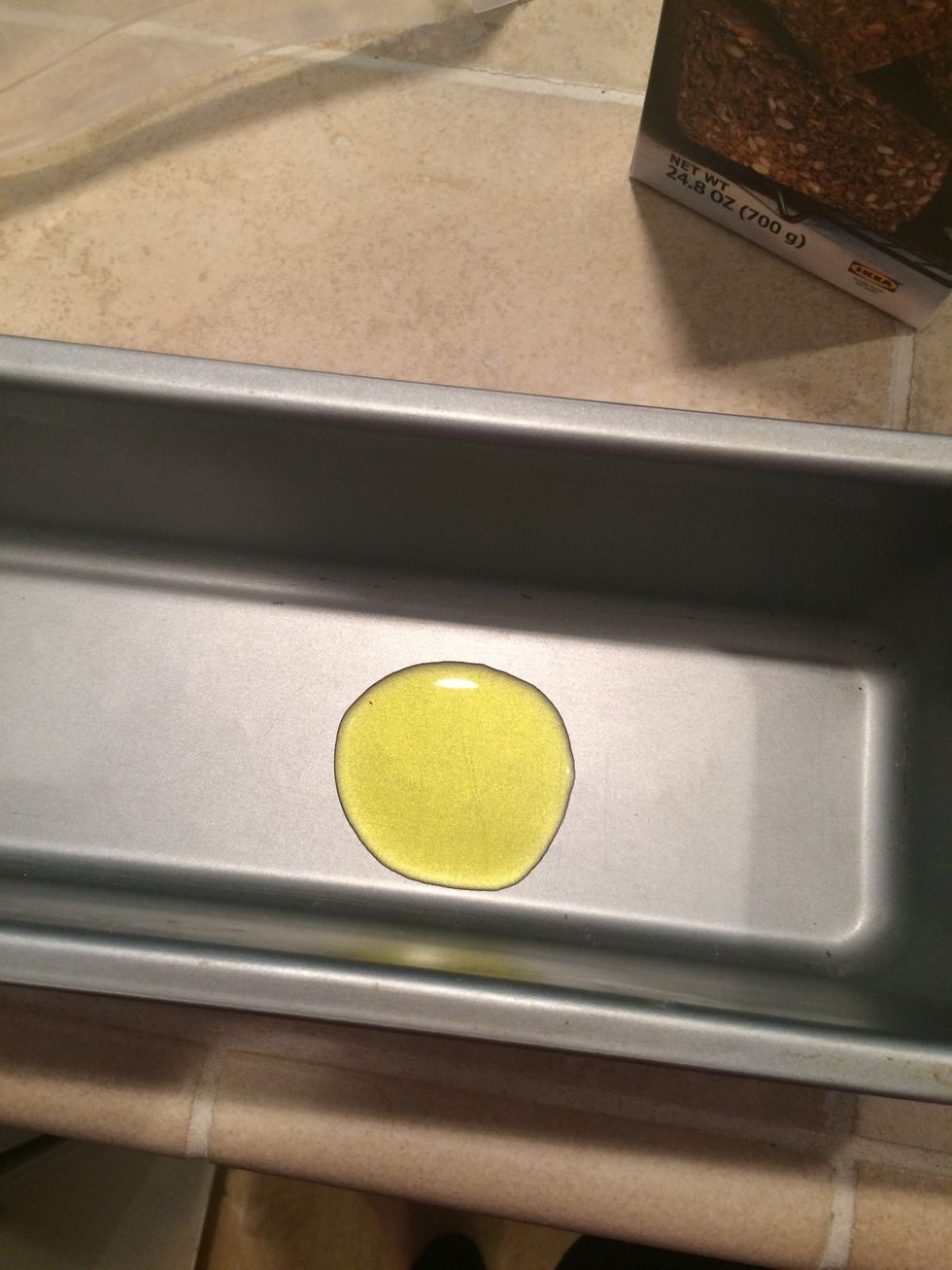 Then take your loaf pan and add 1 tablespoon of olive oil to the pan. Spread the oil evenly. This will prevent the bread from sticking to your pan once you are done baking.
Now transfer your mix to the pan. Try to spread the mix evenly using the spatula.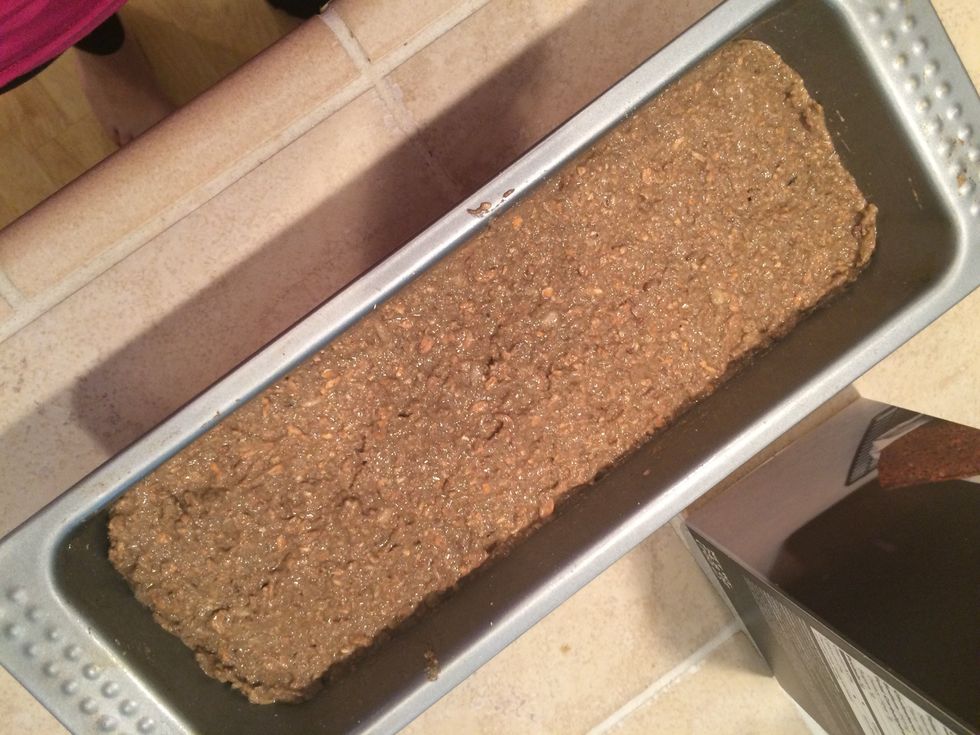 It should look like this. Then you need to give your bread-to-be some time to rise. Wait 45 mins.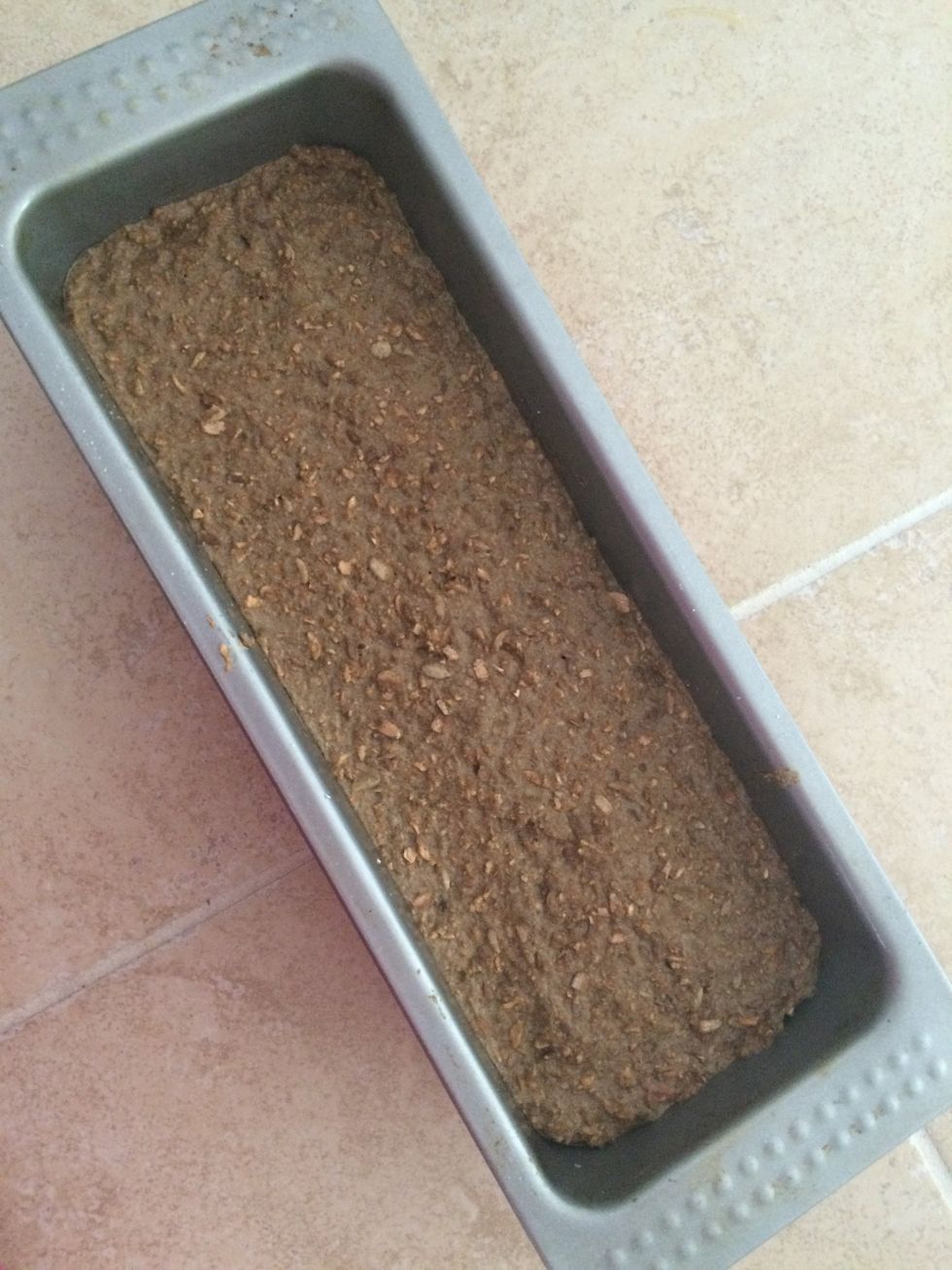 See? It rose a little. Now you can put it in the oven. Bake it at the bottom level of your oven at 400F for 60 minutes.
Here "she" is! Isn't she pretty?! This crust looks amazing.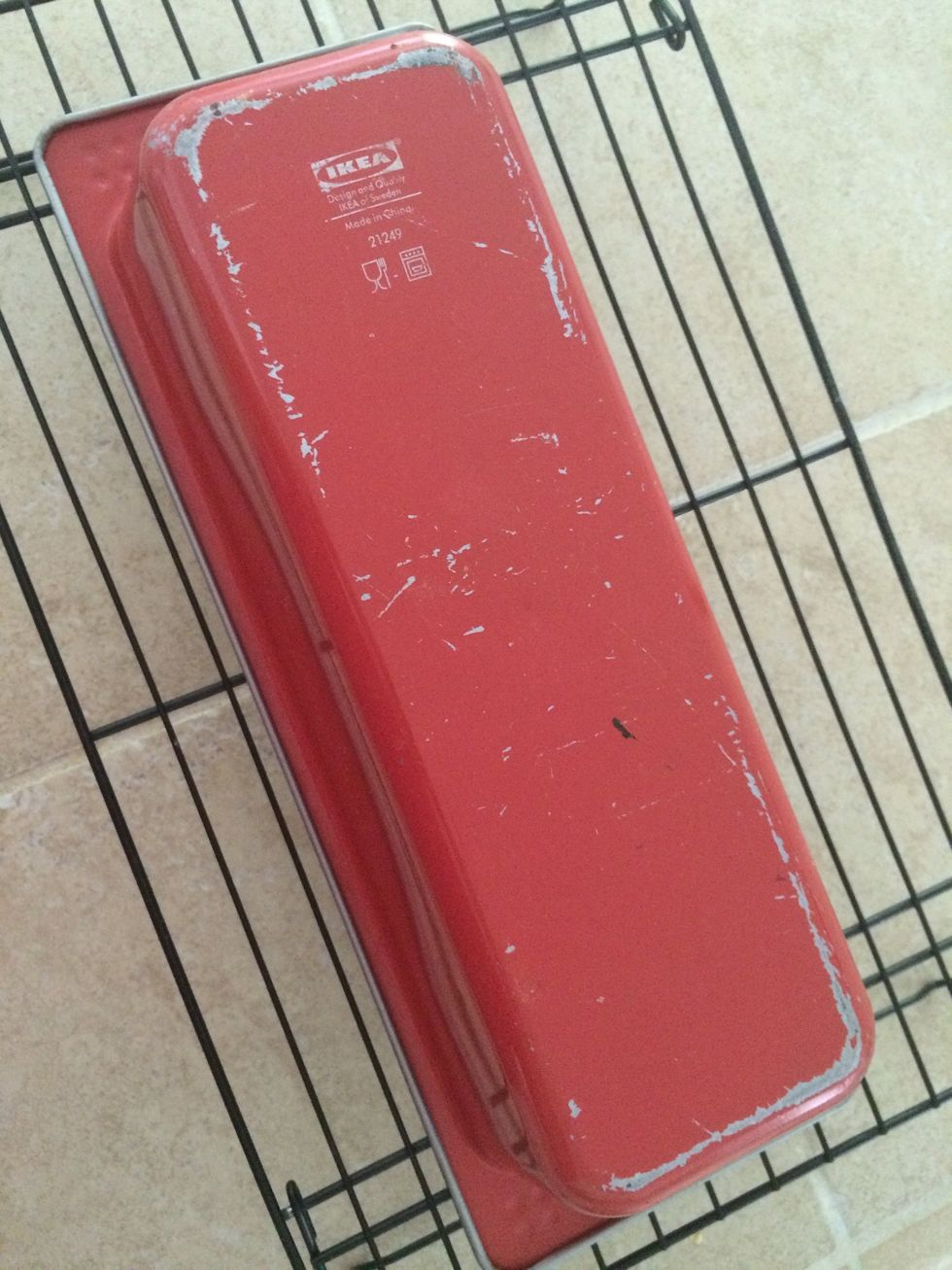 Just turn around the pan and the loaf should drop out of the pan automatically. Thanks to the olive oil!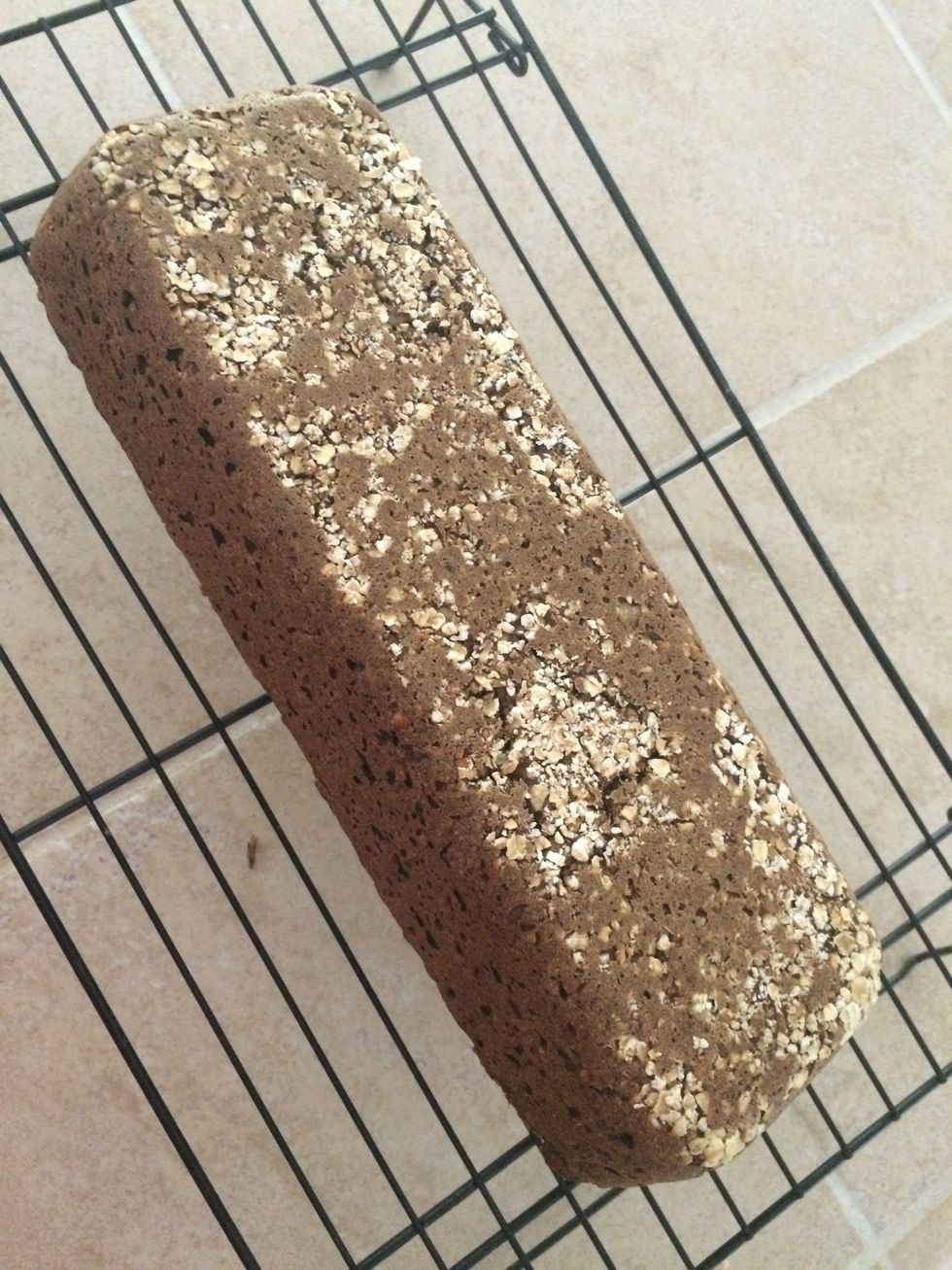 Here's the backside of my loaf. You can always sprinkle oats into the pan before you add the mixture to it.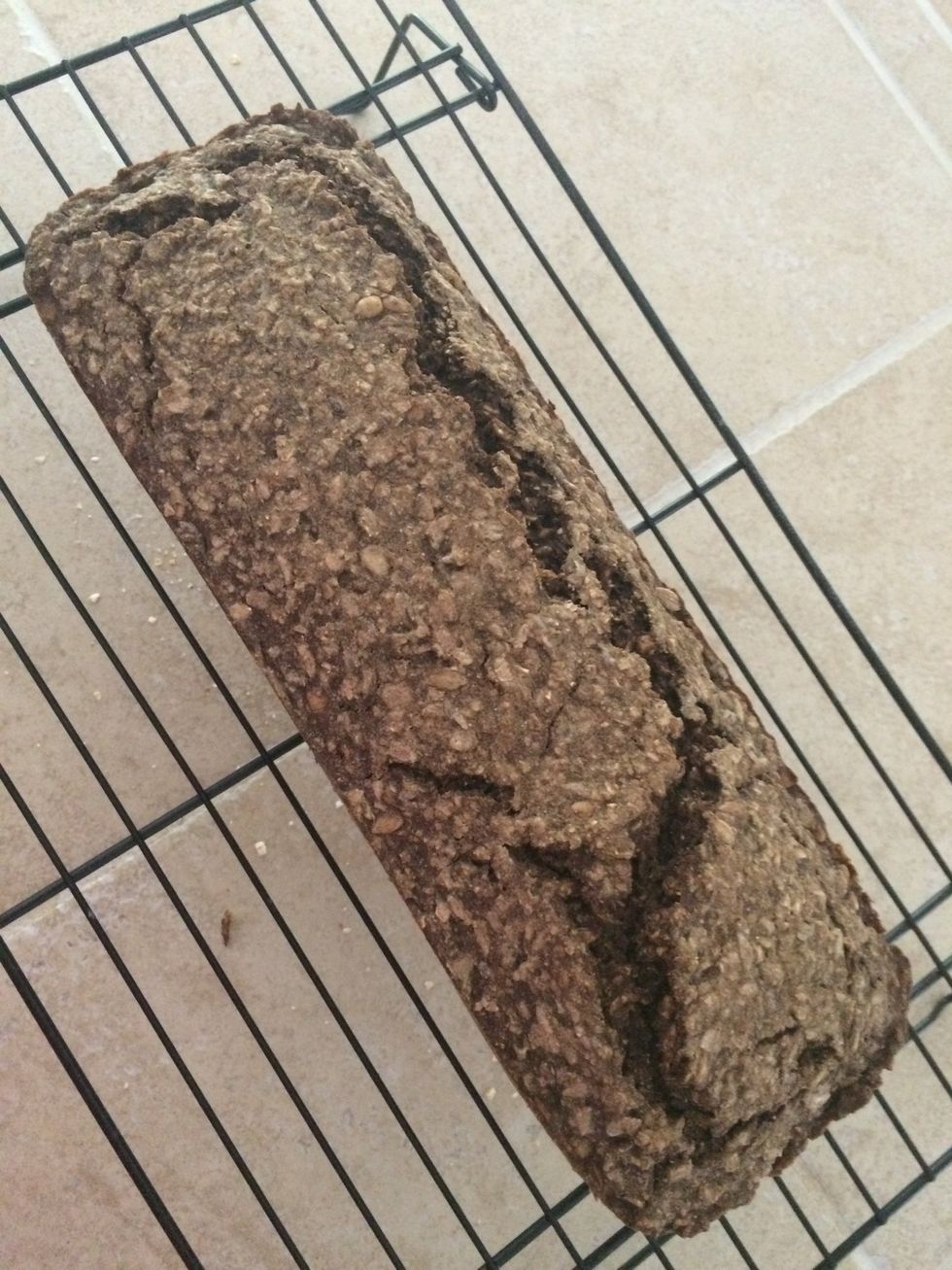 And that's your first "Schwarzbrot".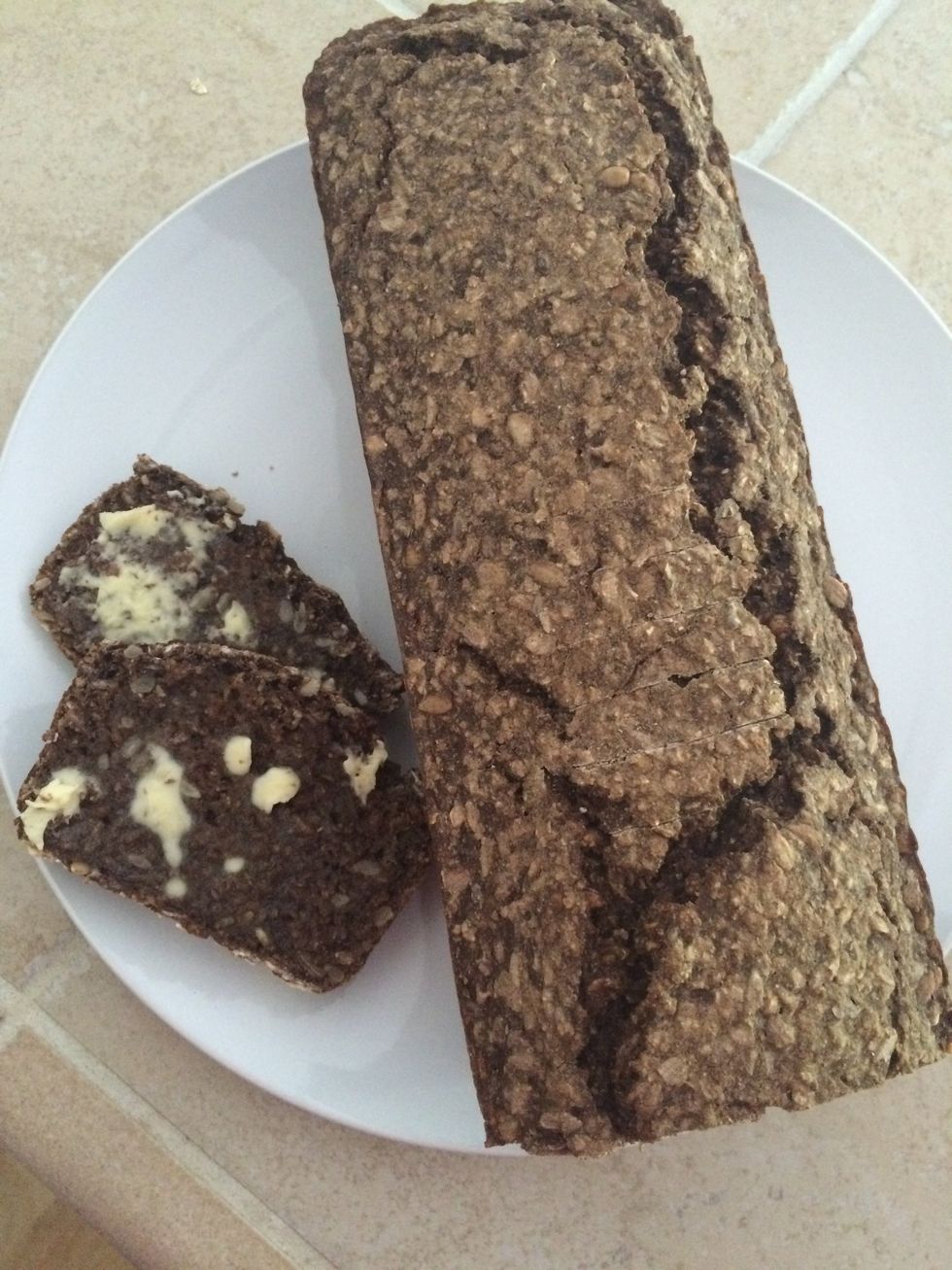 I couldn't wait any longer and needed to try it. Enjoy it with butter or with Nutella!
1.0 Box of IKEA's Brödmix Flerkorn
20.0oz Warm Water
1.0Tbsp Olive oil