Traditionally eaten on Éphianie, January 6th, this French almond pastry contains a little bean. Whoever eats the bean is the king for the day!
21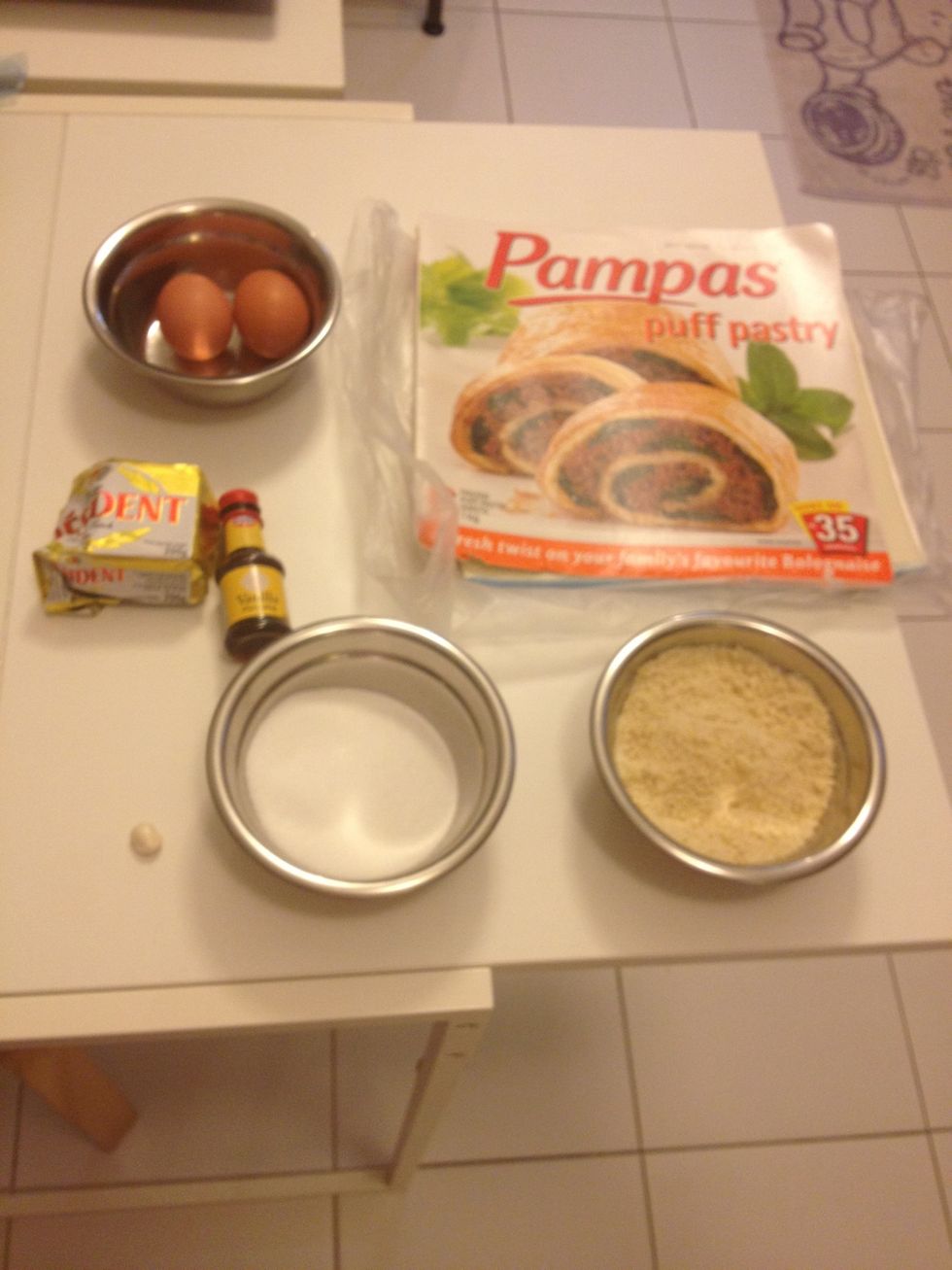 Gather supplies!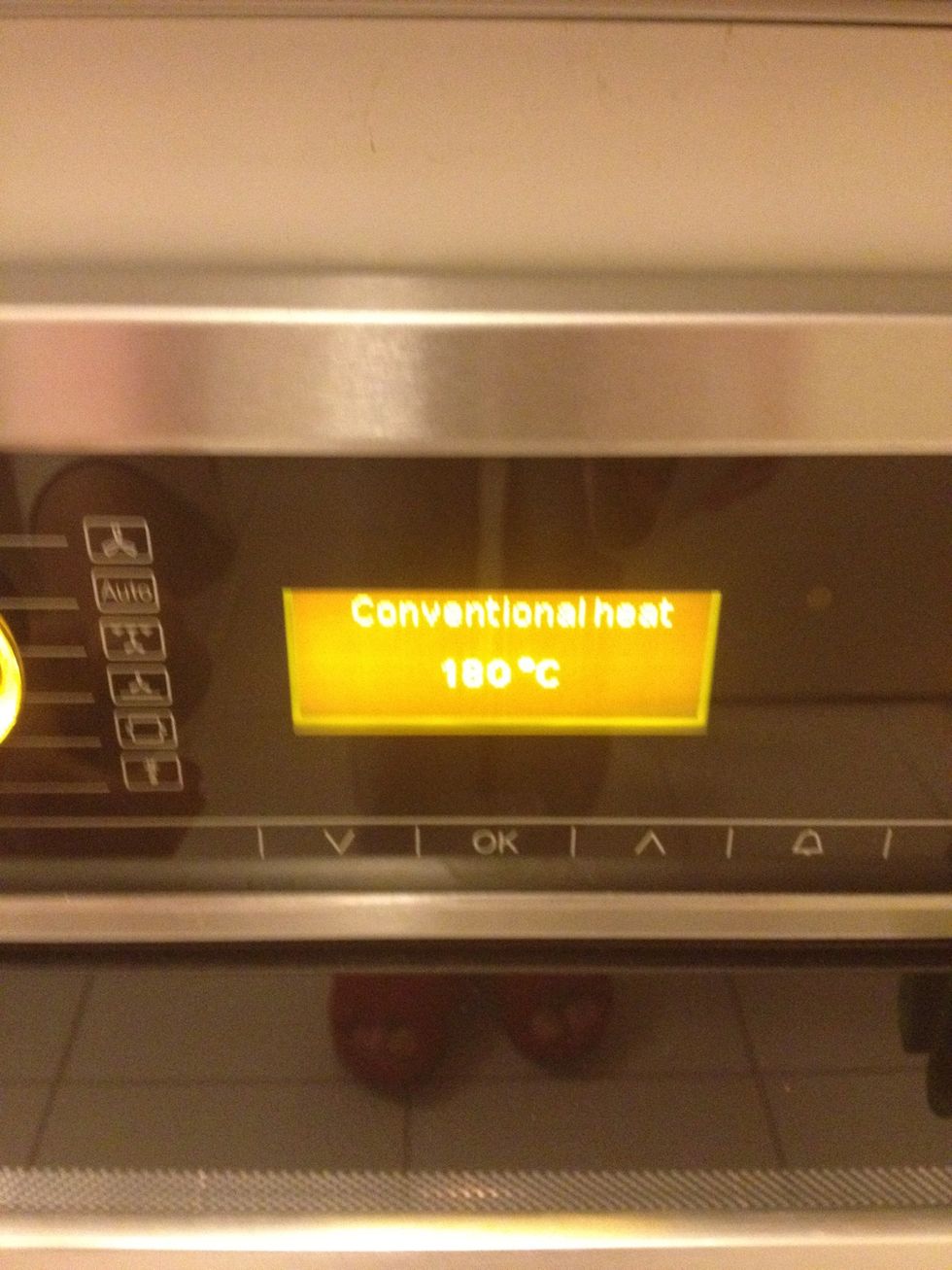 Preheat your oven to 180C.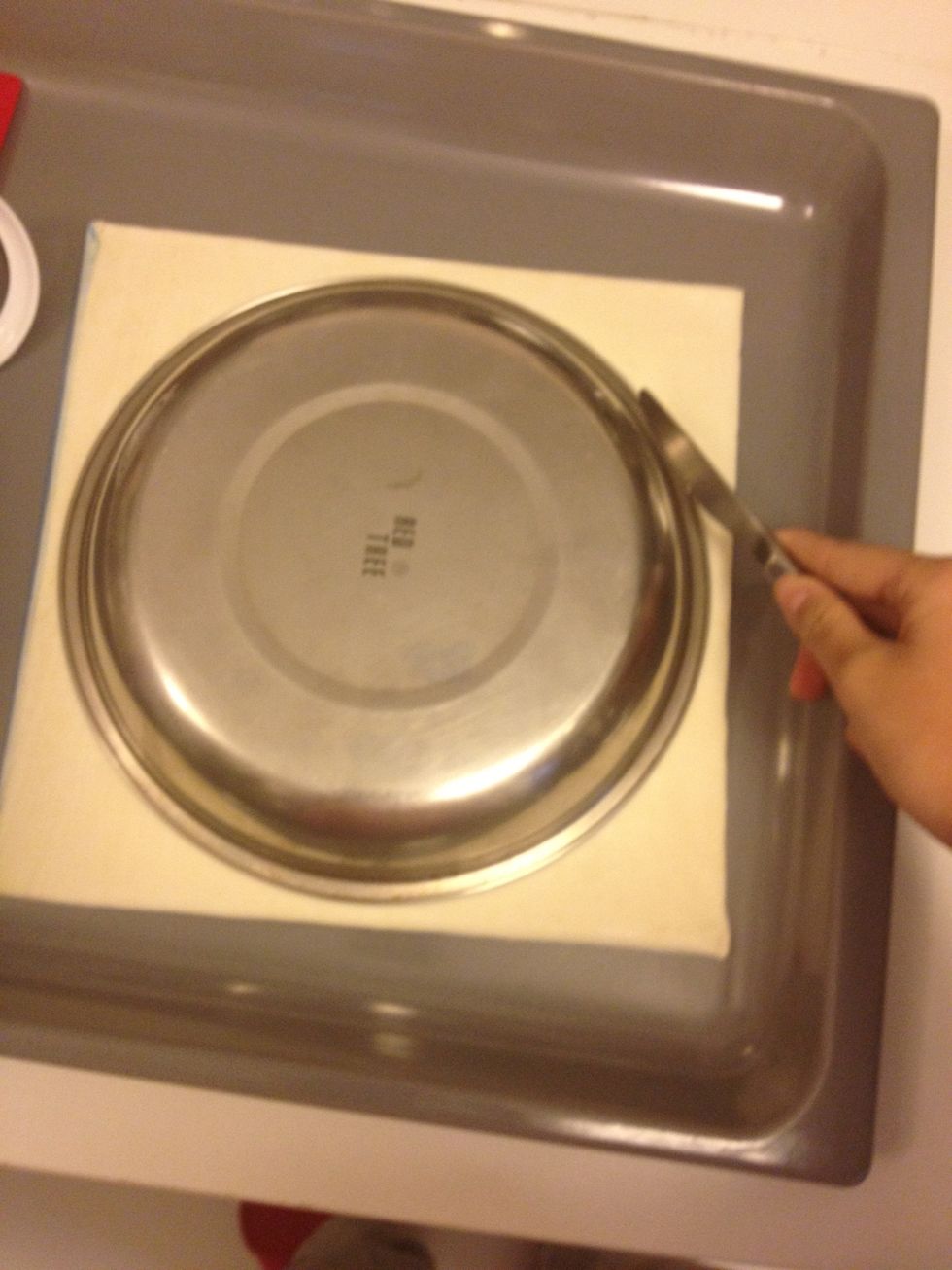 Cut your square pastry into a circle. You can always get circular puff pastry, but this way you can scraps, which can come in handy later.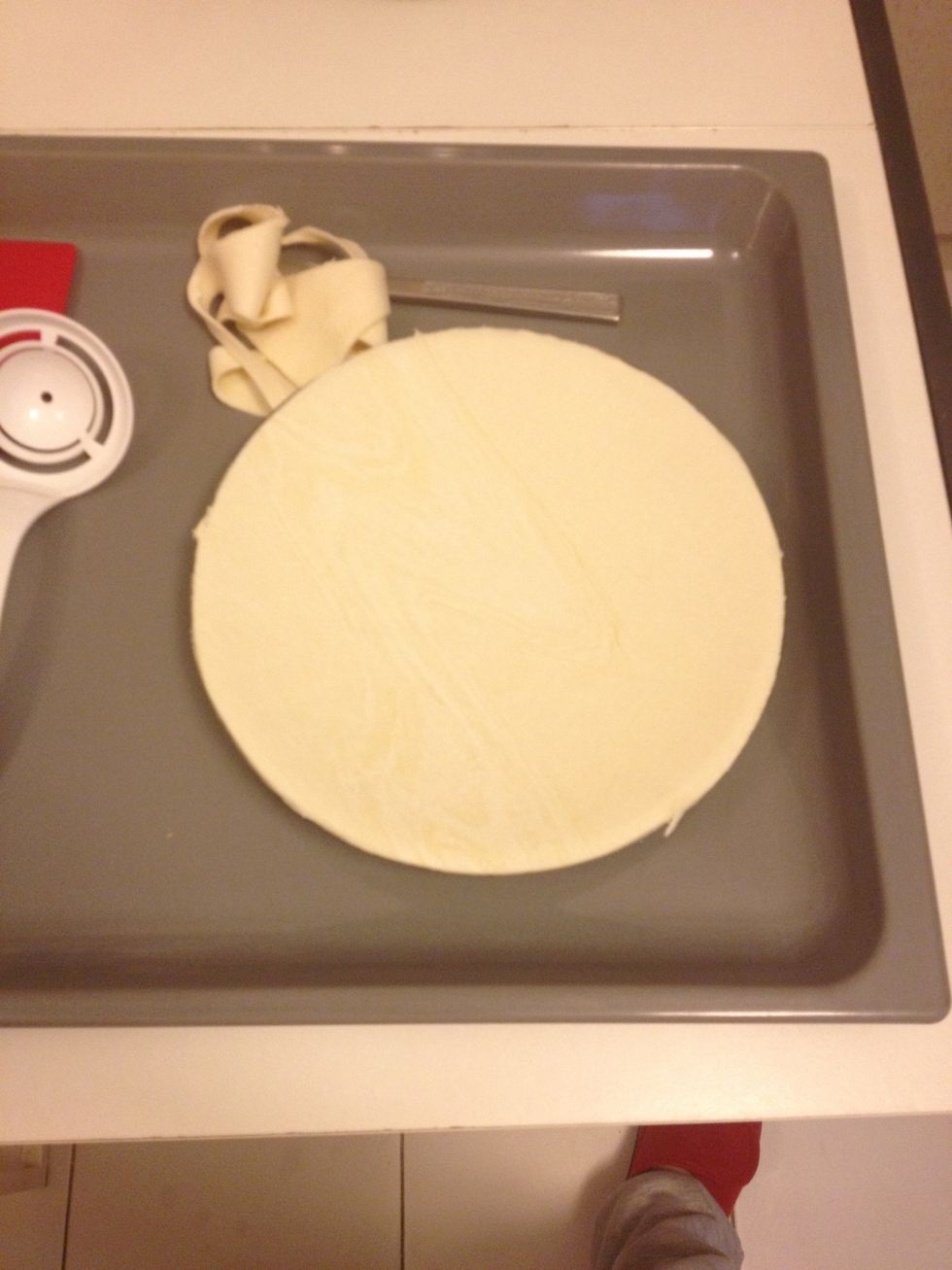 Perfect circle!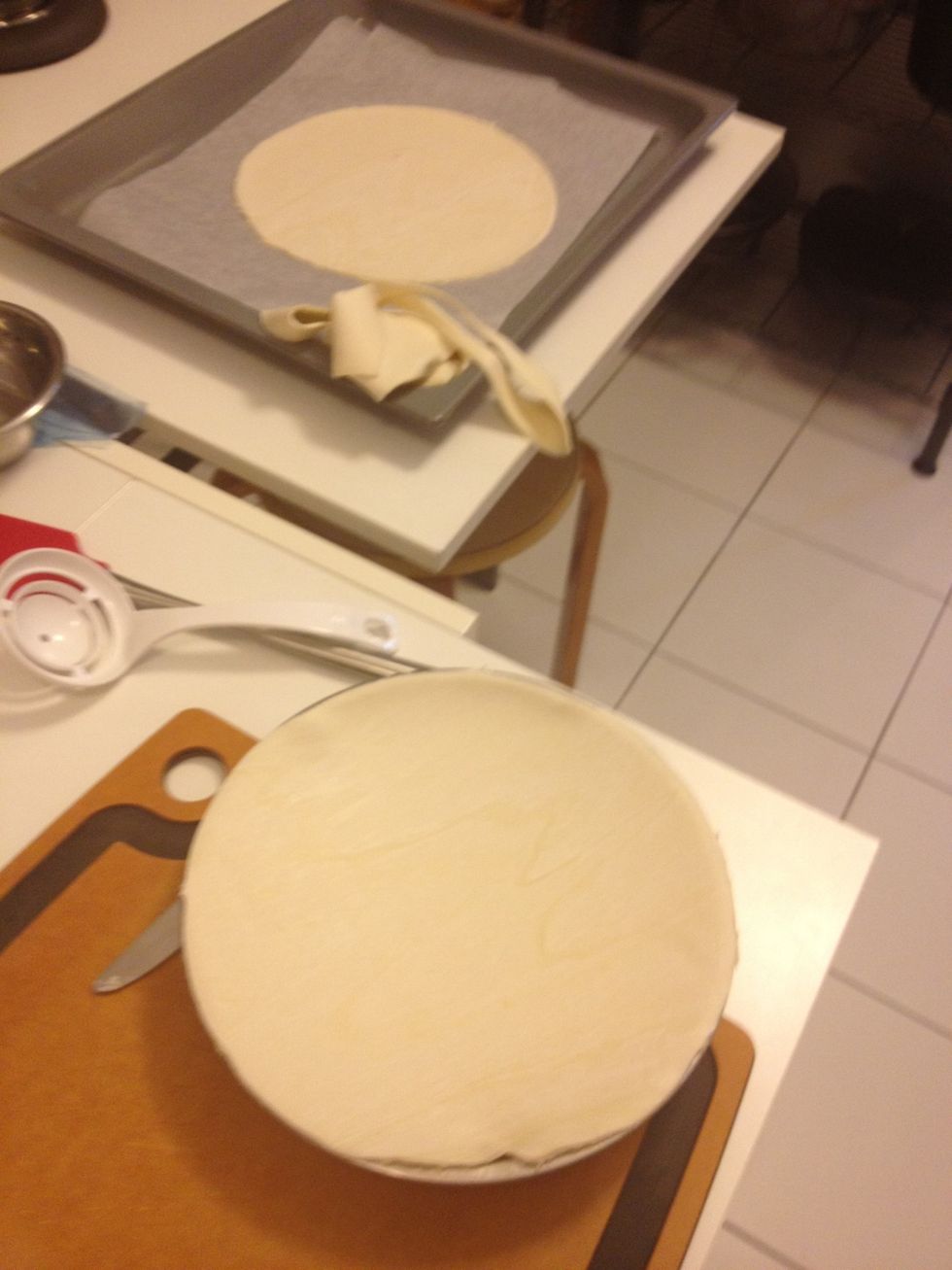 Cut another and save it for later.
Crack your eggs. Separate one yolk from everything else.
I forgot to take a photo. Soften your butter.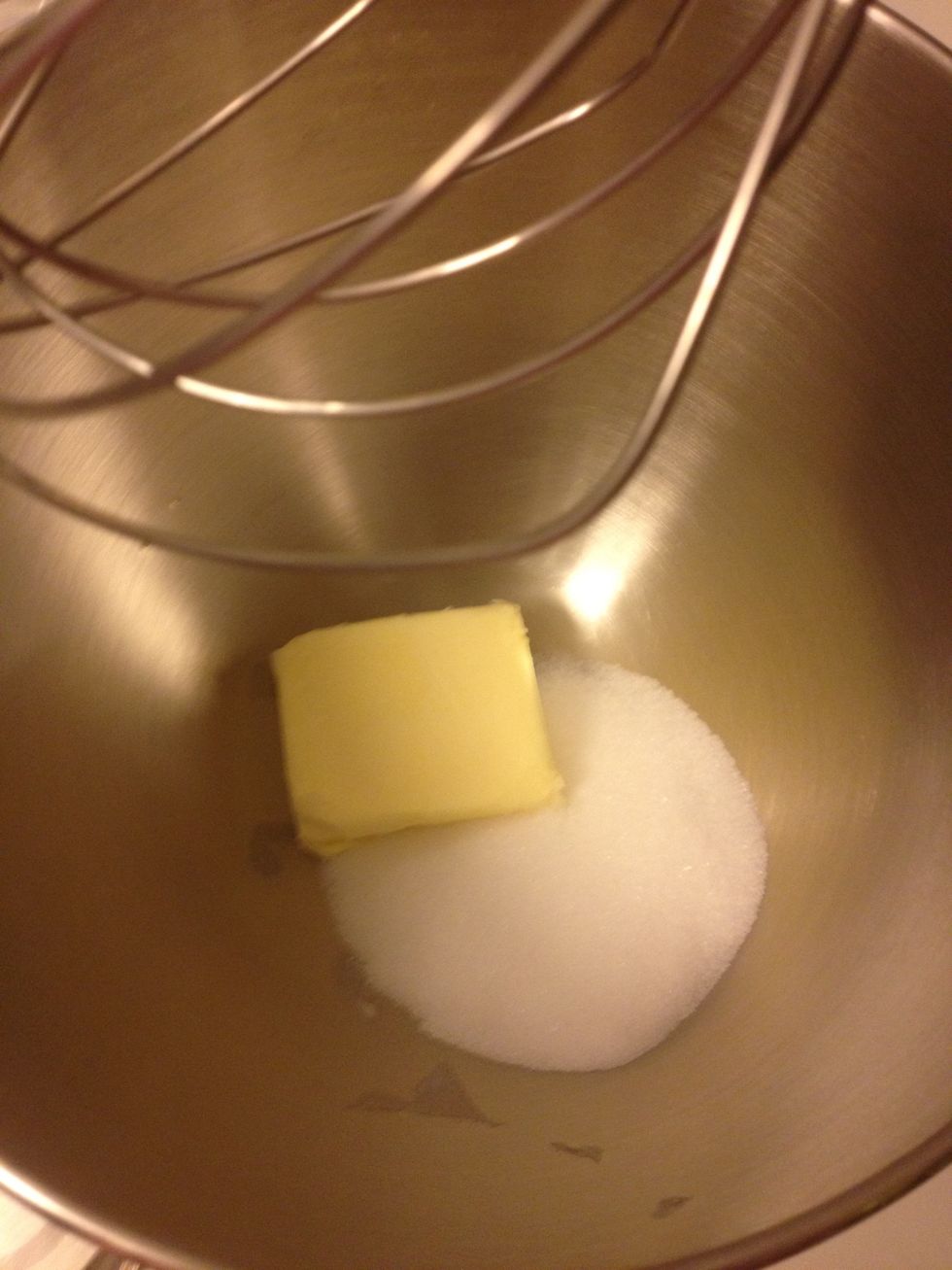 Butter and sugar in a mixing bowl.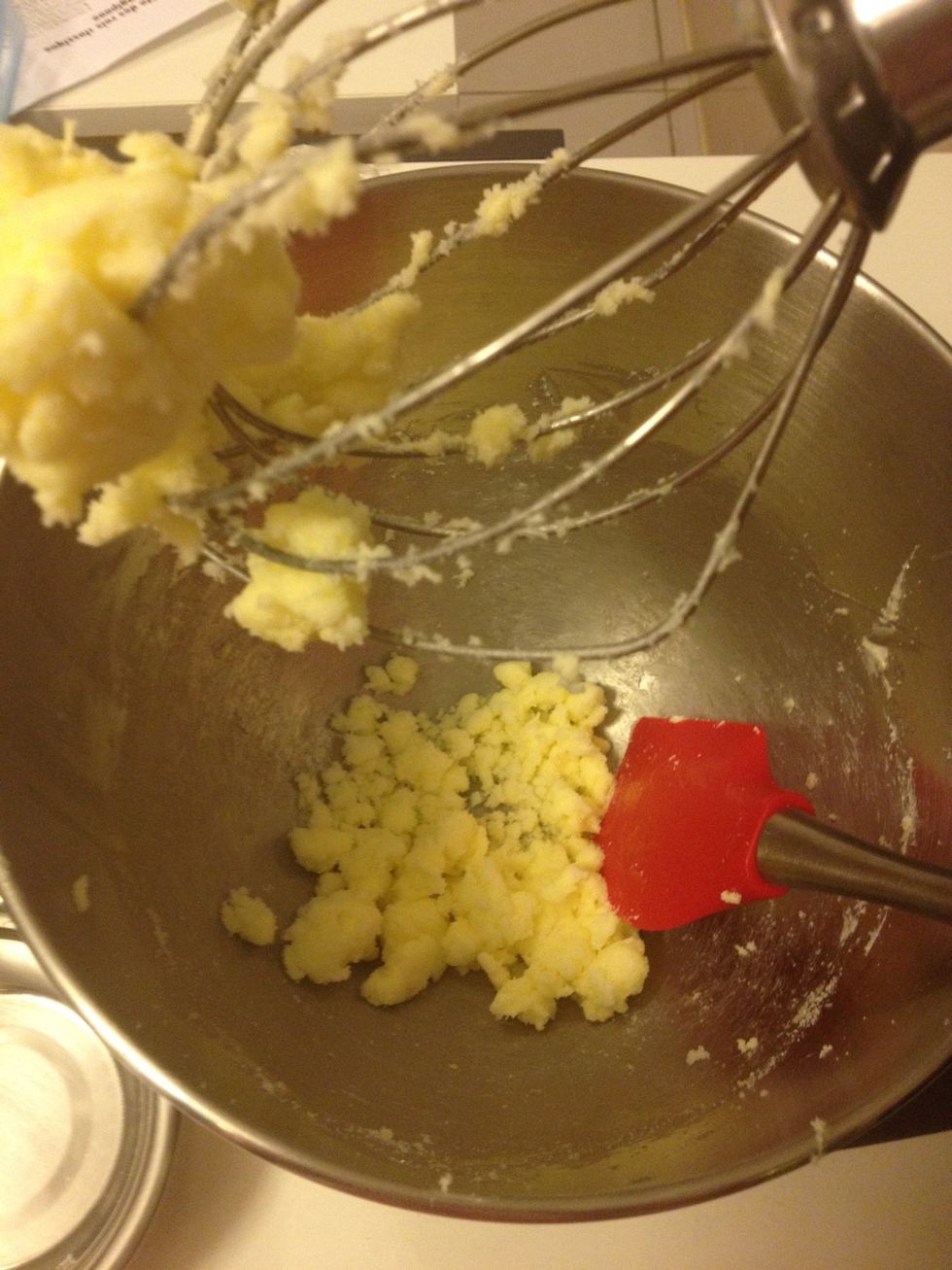 After you mix, it may become clumpy.
Smashing it against the bowl with a spatula seems to fix this.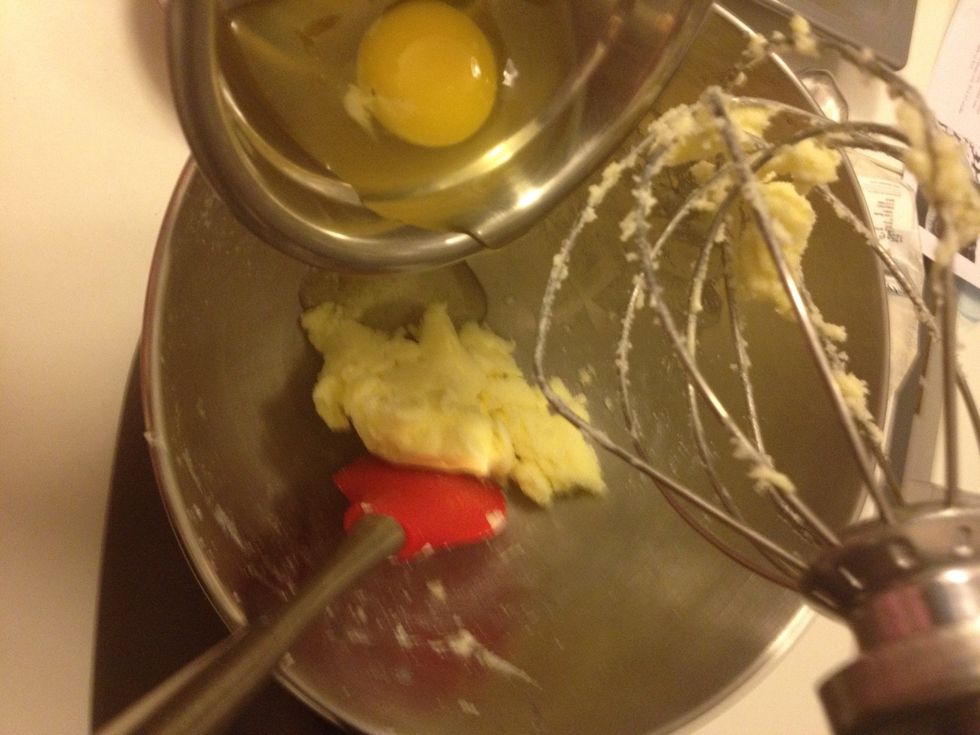 Even if it's clumpy, the liquids will fix it! Throw in the one egg and one egg white, as well as a bit of vanilla extract.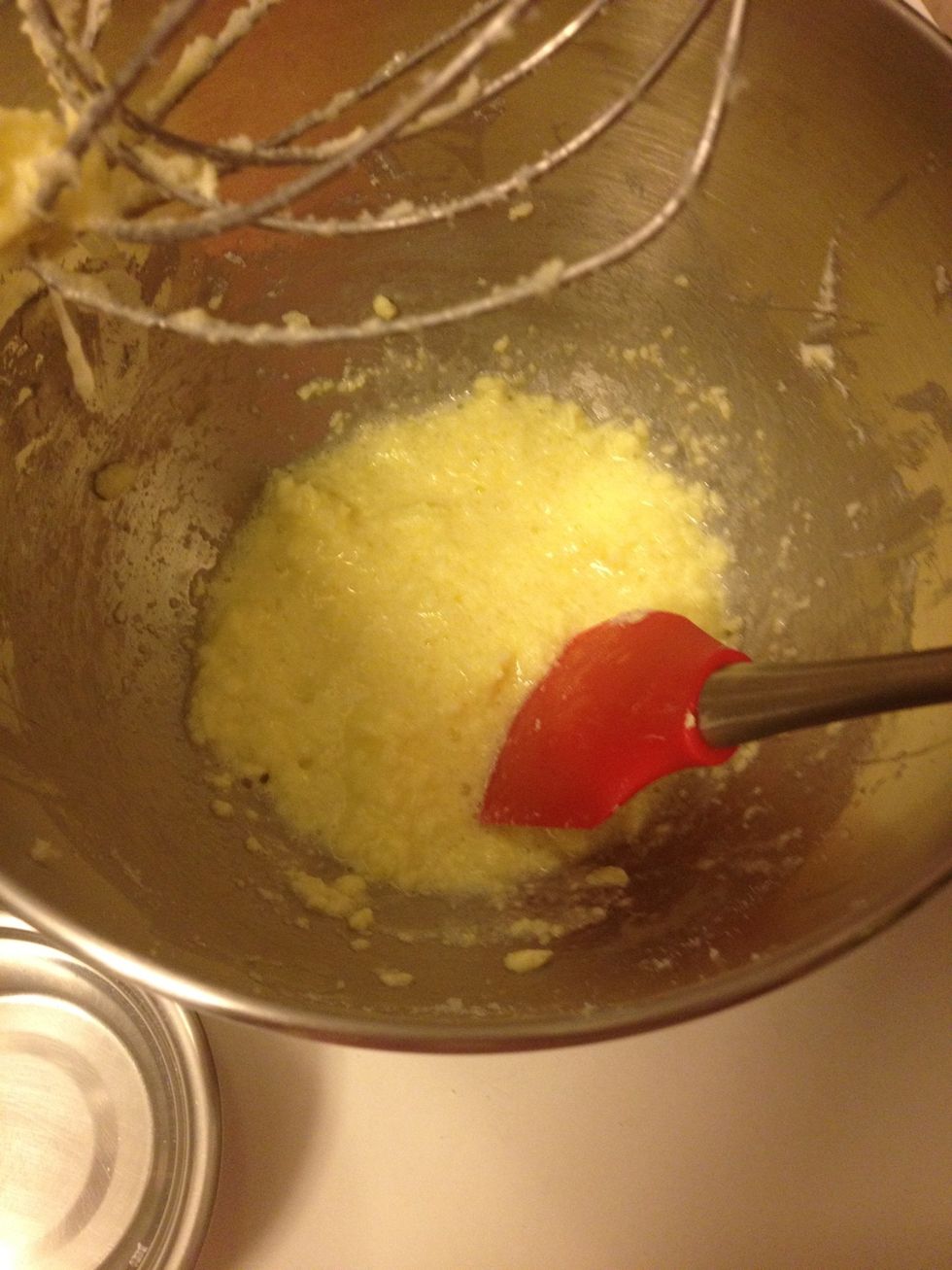 Now it vaguely resembles scrambled eggs.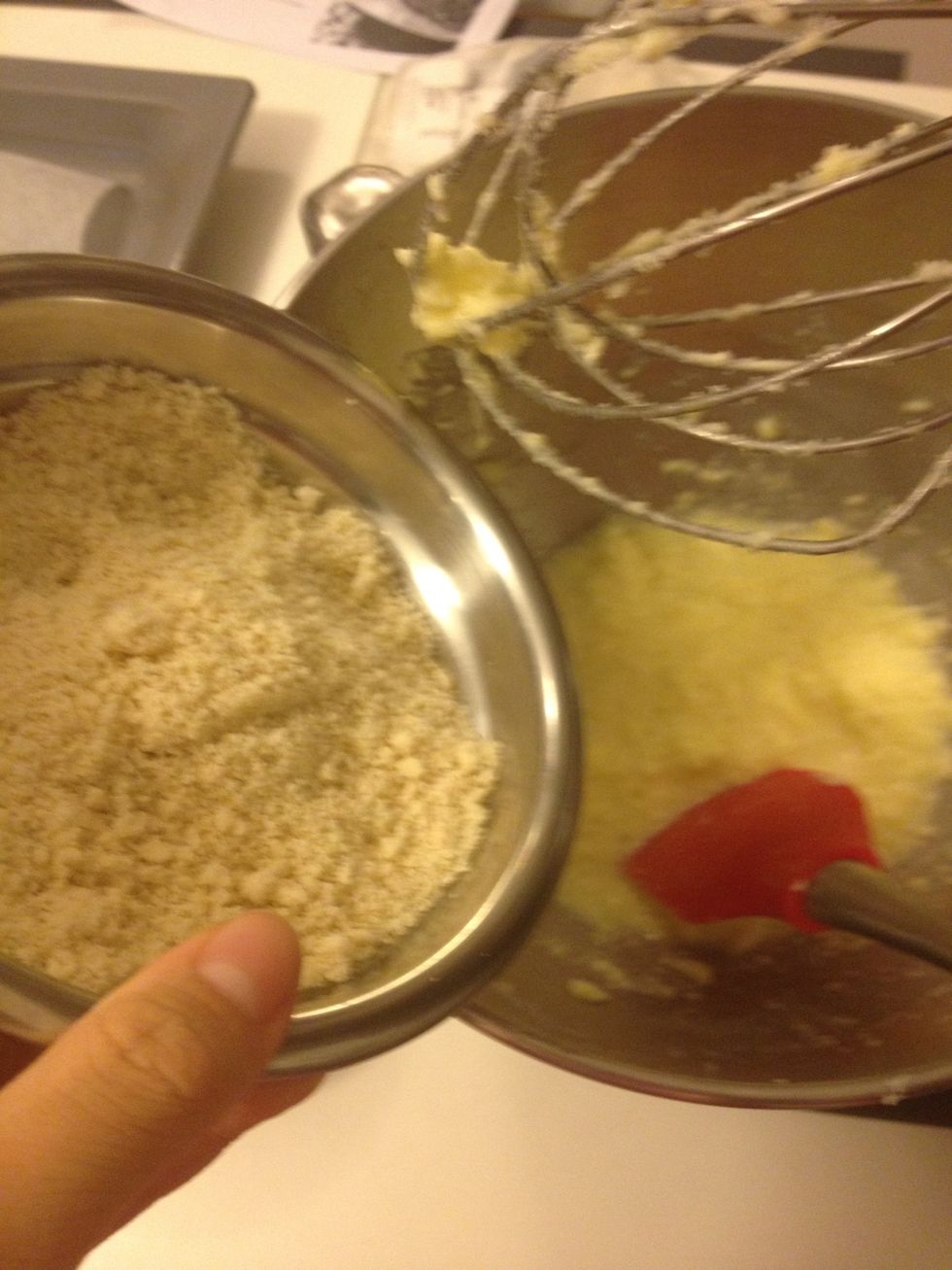 This time the solids save the day. Toss in your almond powder.
Almond cream!
Transfer it to your pastry.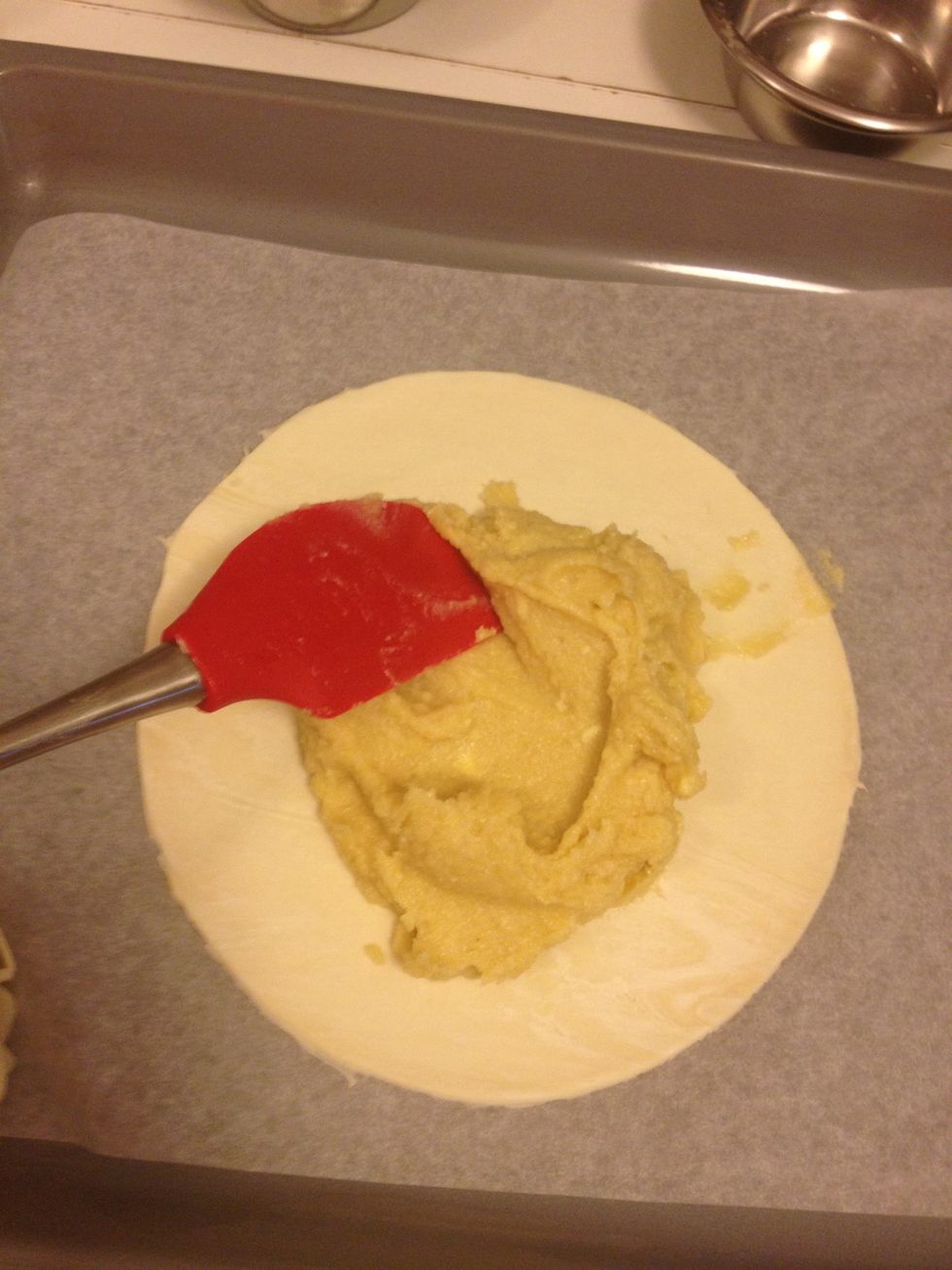 Start spreading it out around, but leave space around the edges!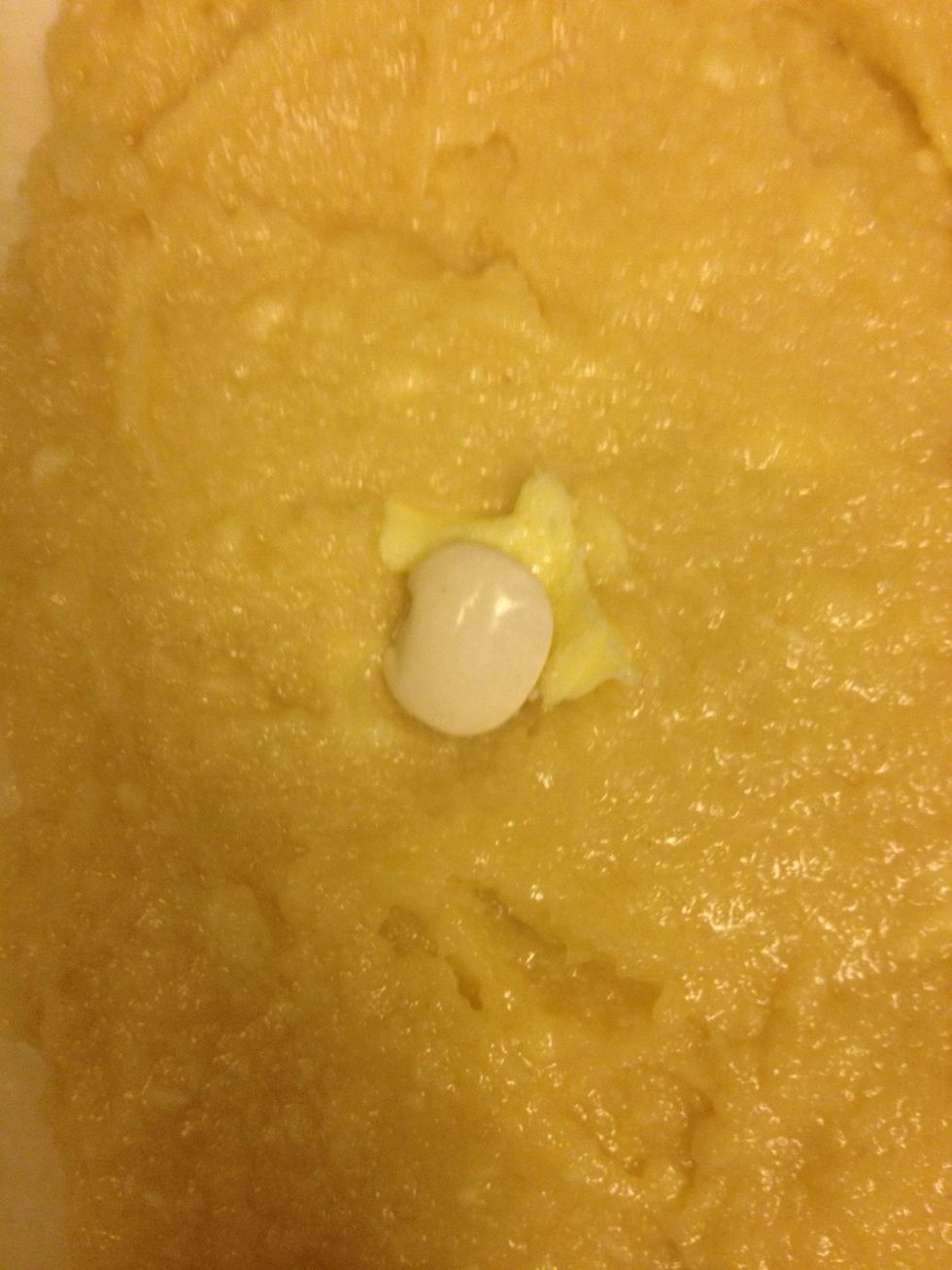 Place your bean in. It's a butter bean, so I put a little butter there for extra flavor.
There we go!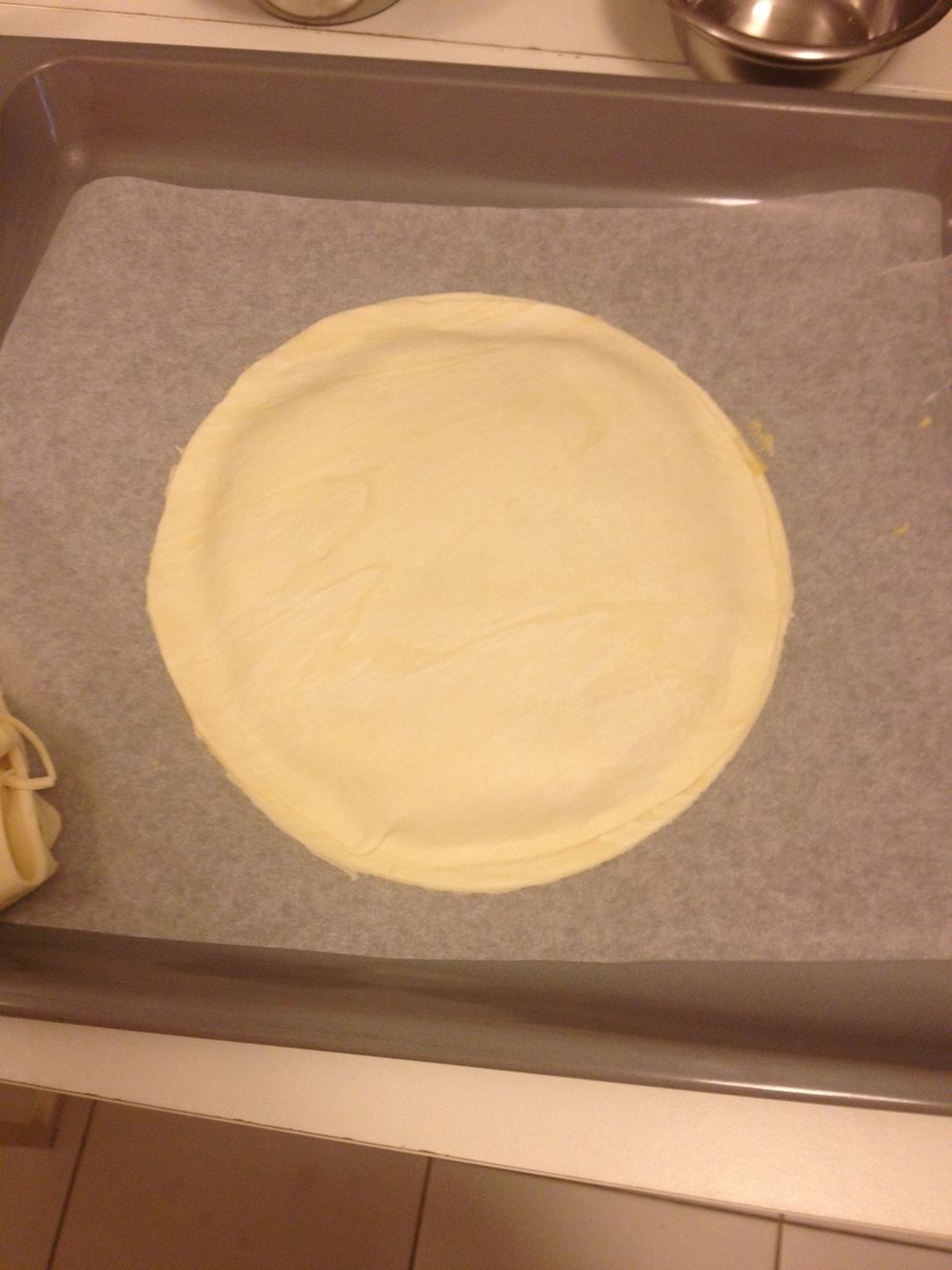 Place the other sheet of pastry over it. Make sure the edges are stuck together!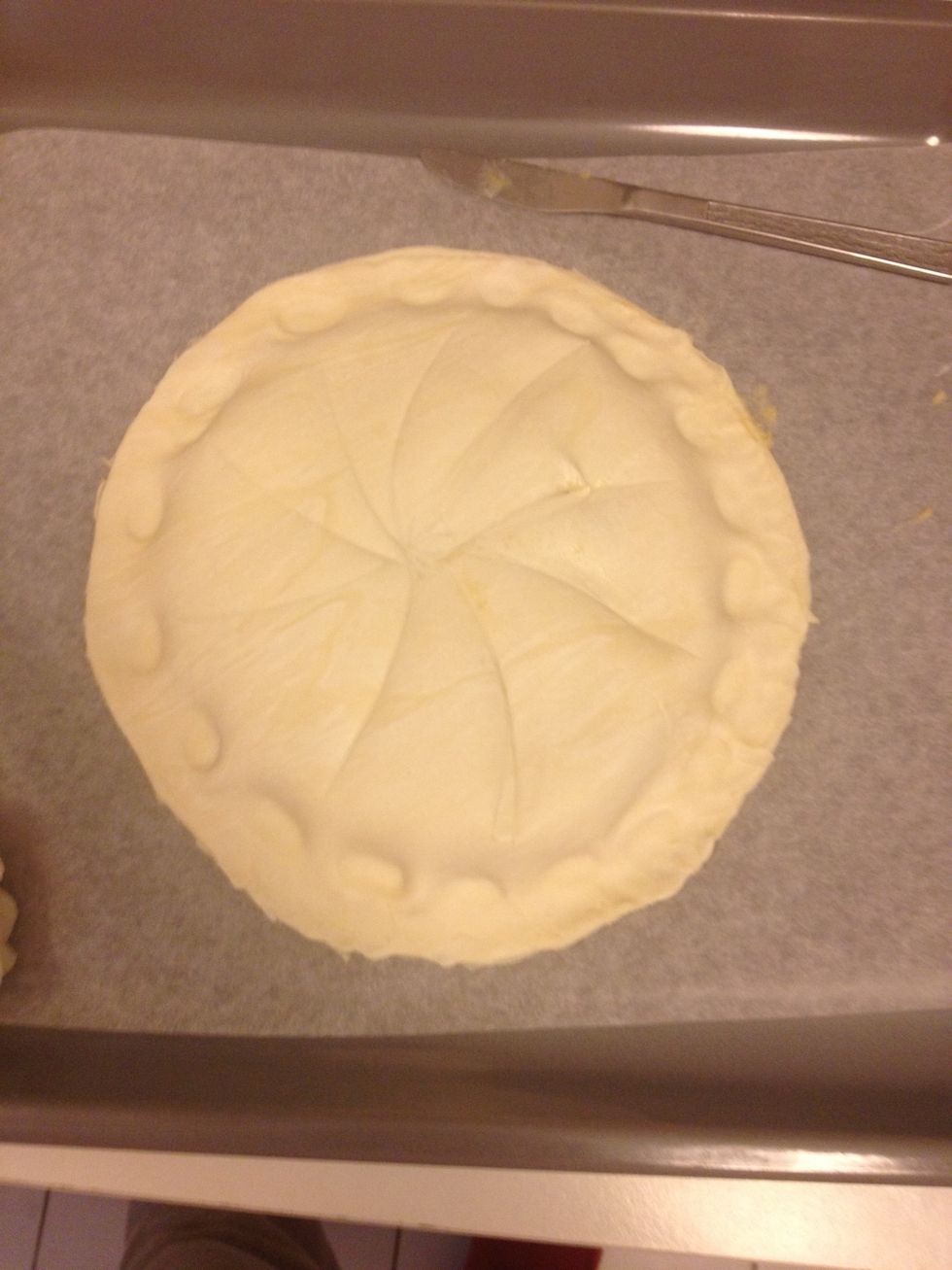 Make a pattern.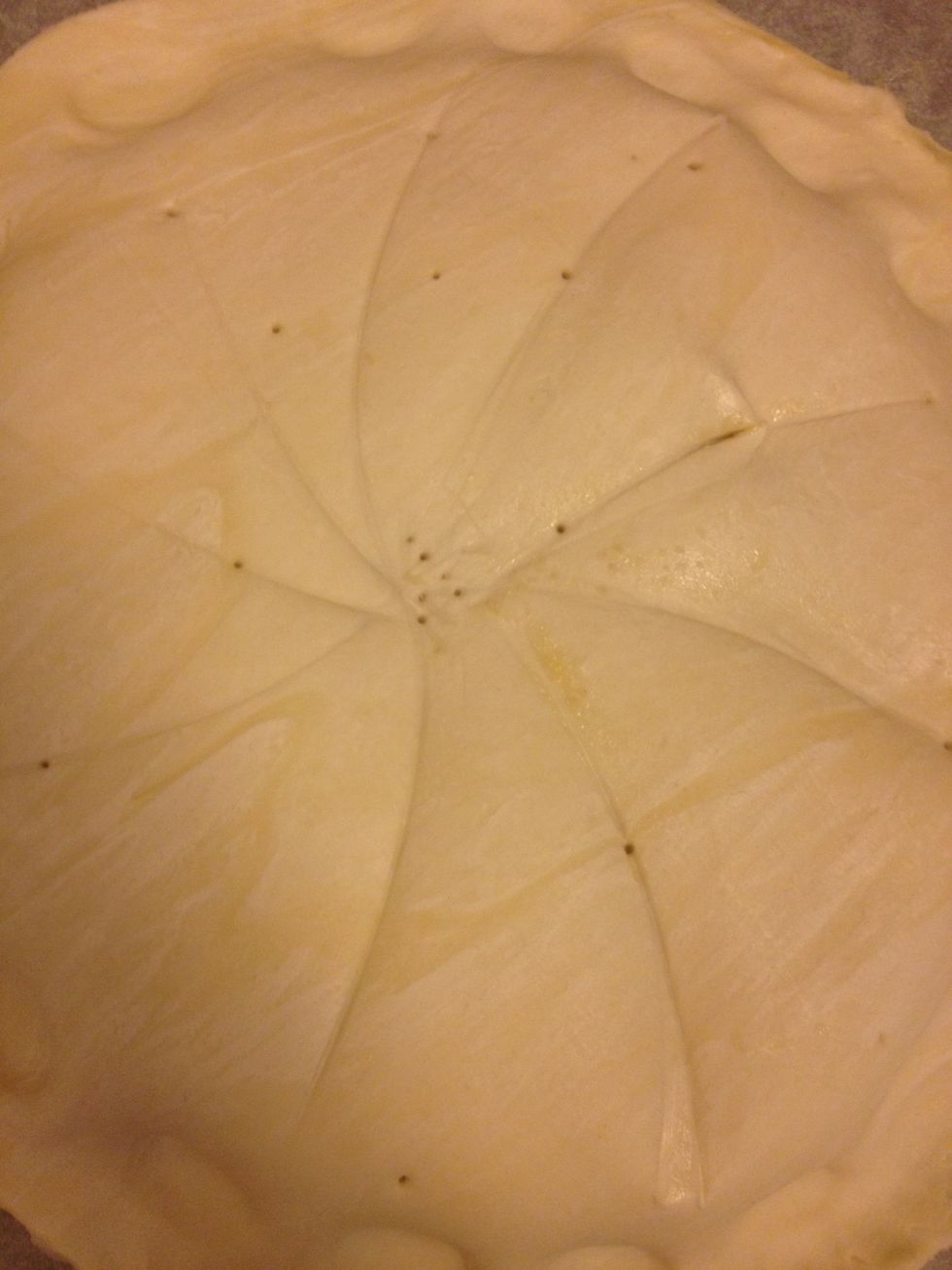 Poke lots of holes. I ended up adding more. Once I made this and forgot the holes. It came out nice and rosy but a few hours later it deflated like a balloon, giving it a kind of mountain range look.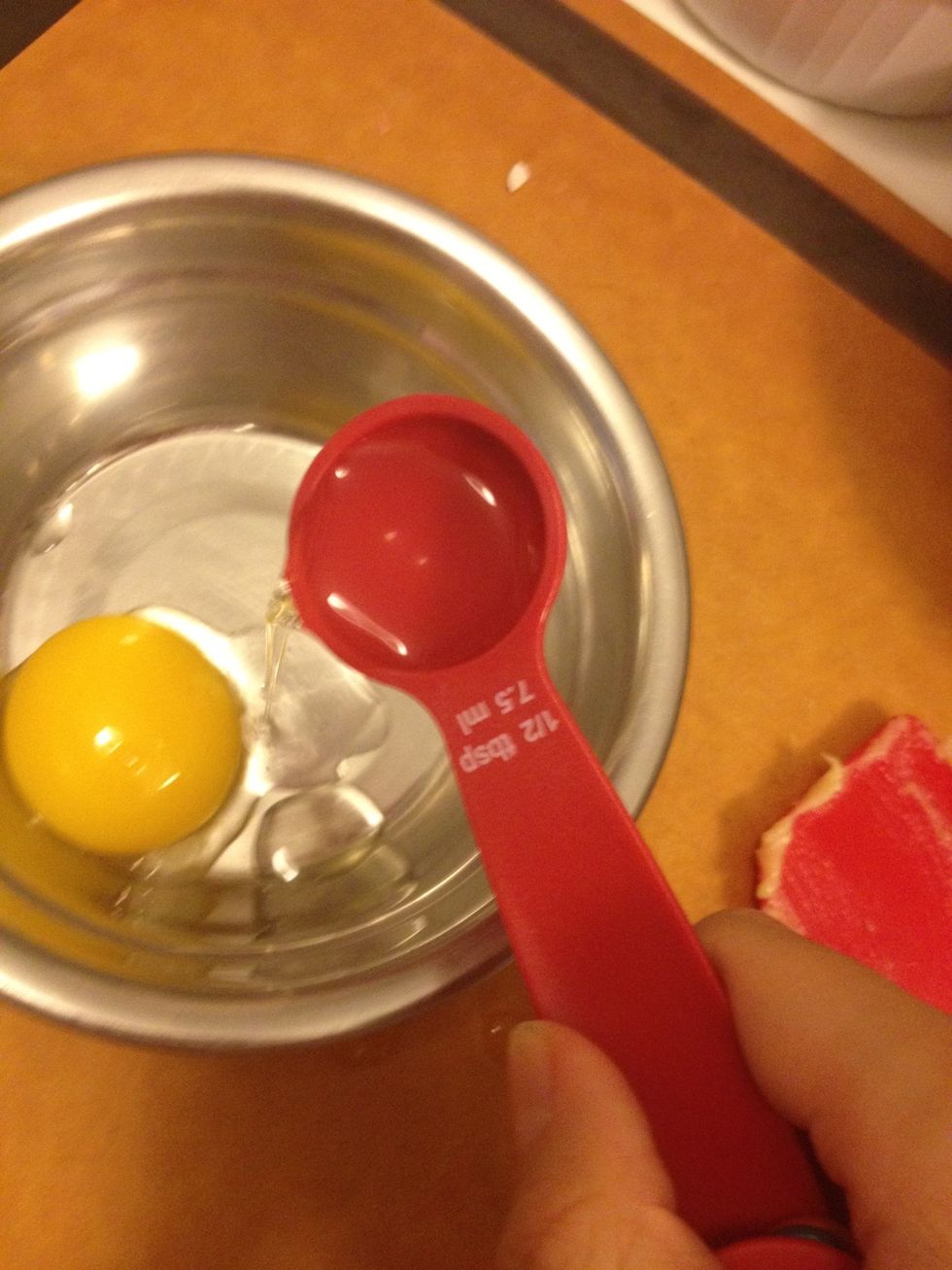 Remember that lonely egg yolk? Add half a tablespoon of water and mix.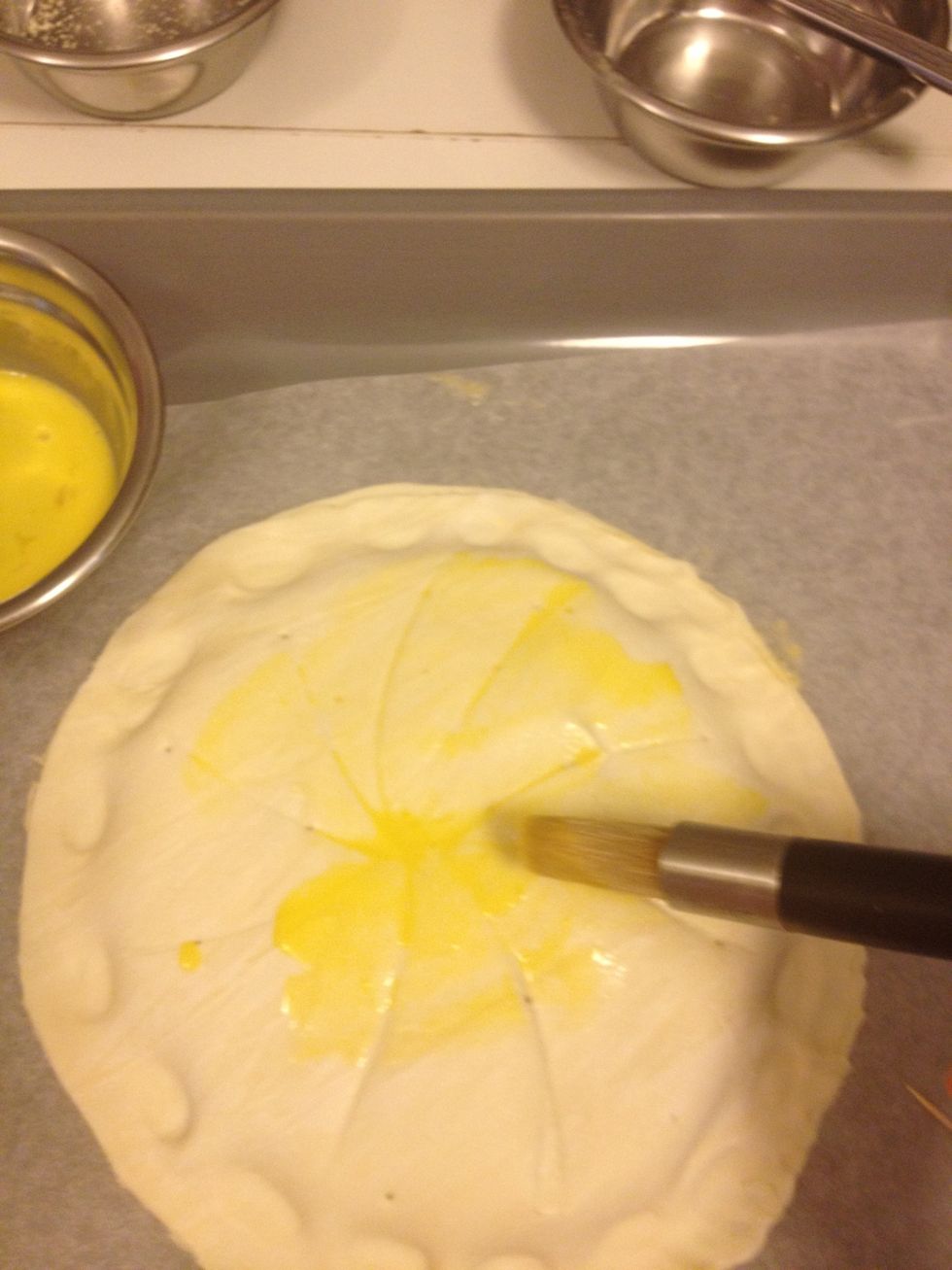 Rub your baby chicken on to your galette.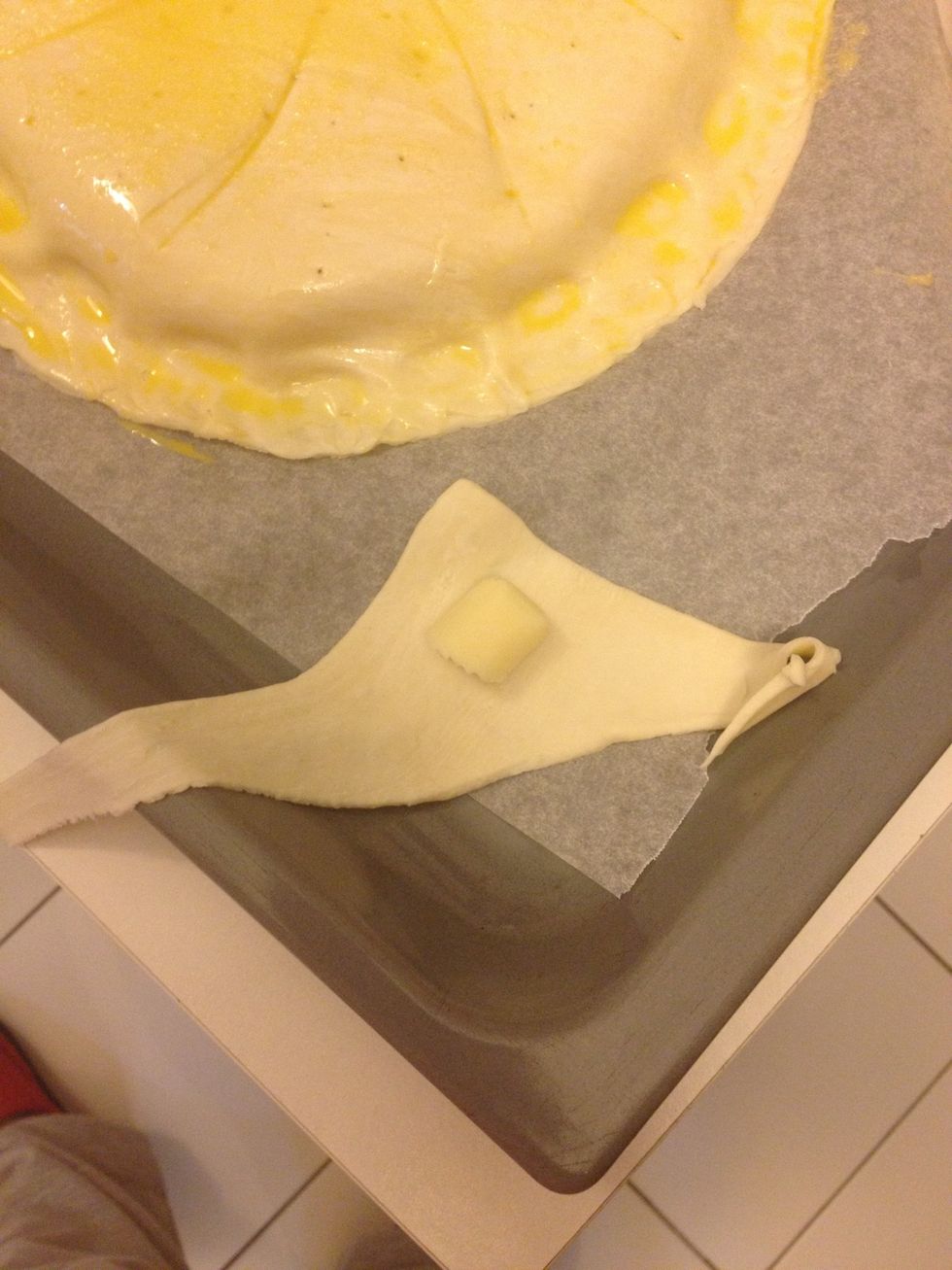 Here are where the scraps come in! Place a filling of your choice in the middle.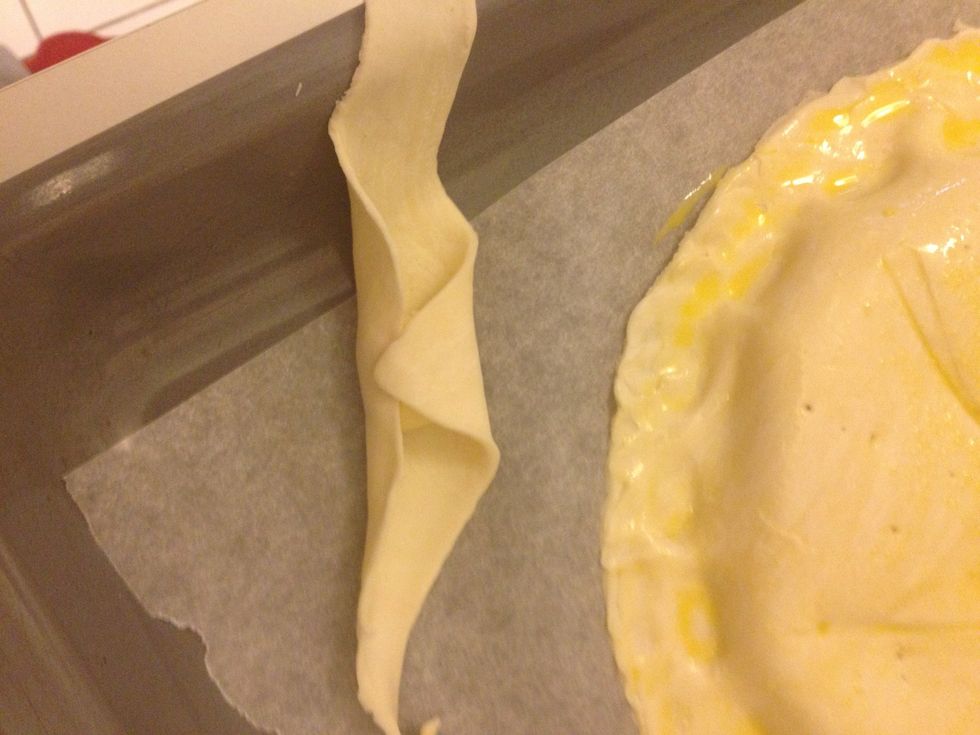 Fold the top and bottom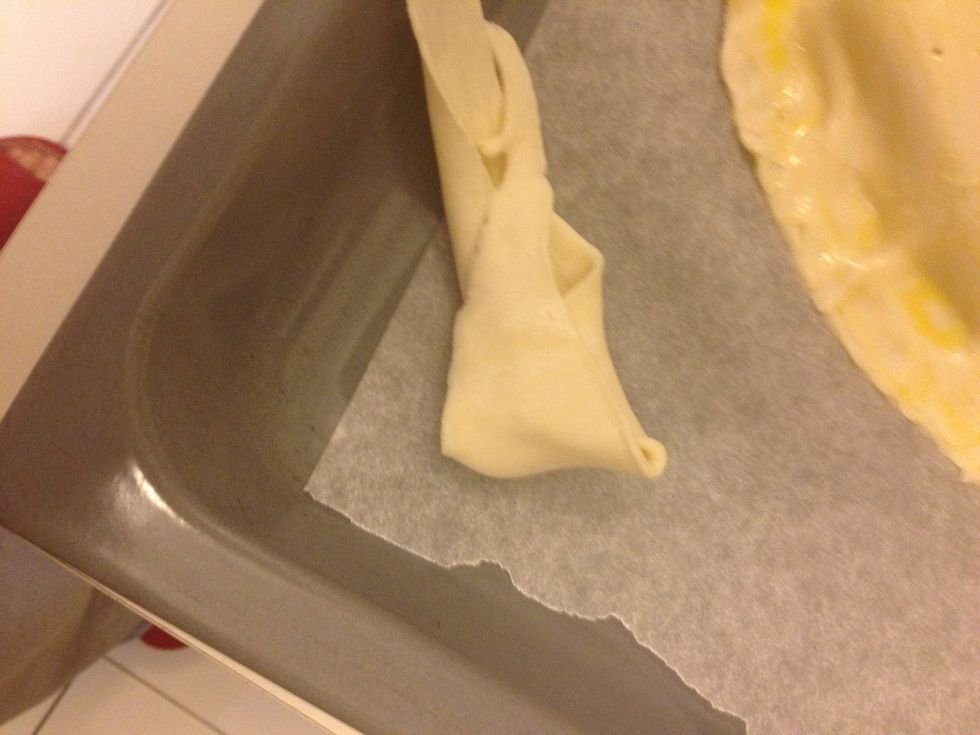 Fold the side in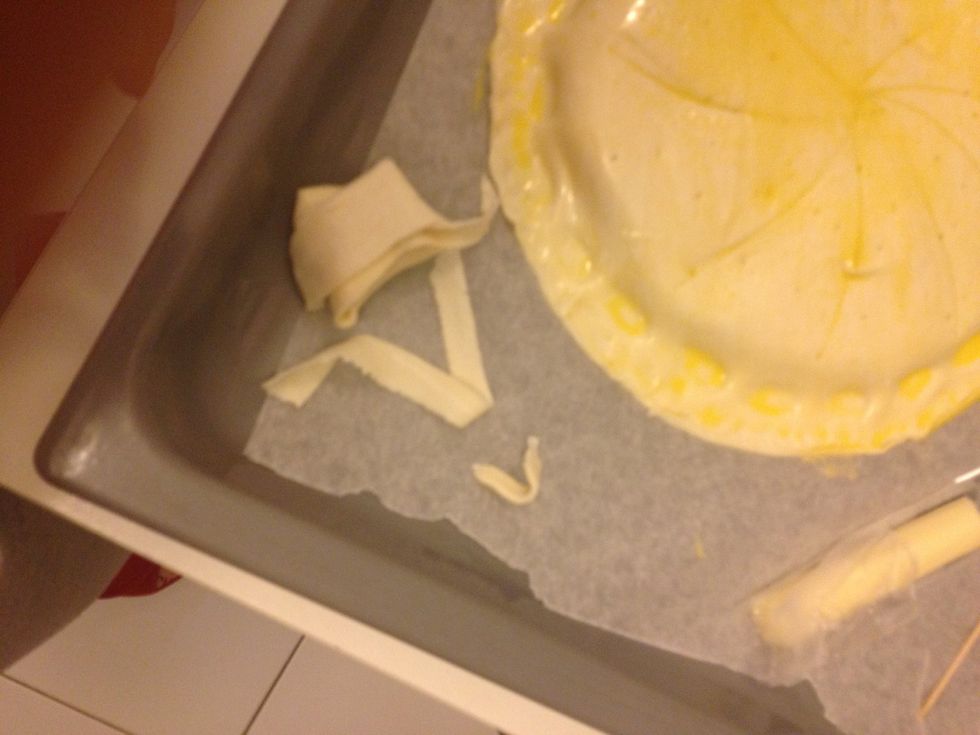 Wrap around the two long strands of dough around the centre.
Brush on the rest of the egg wash.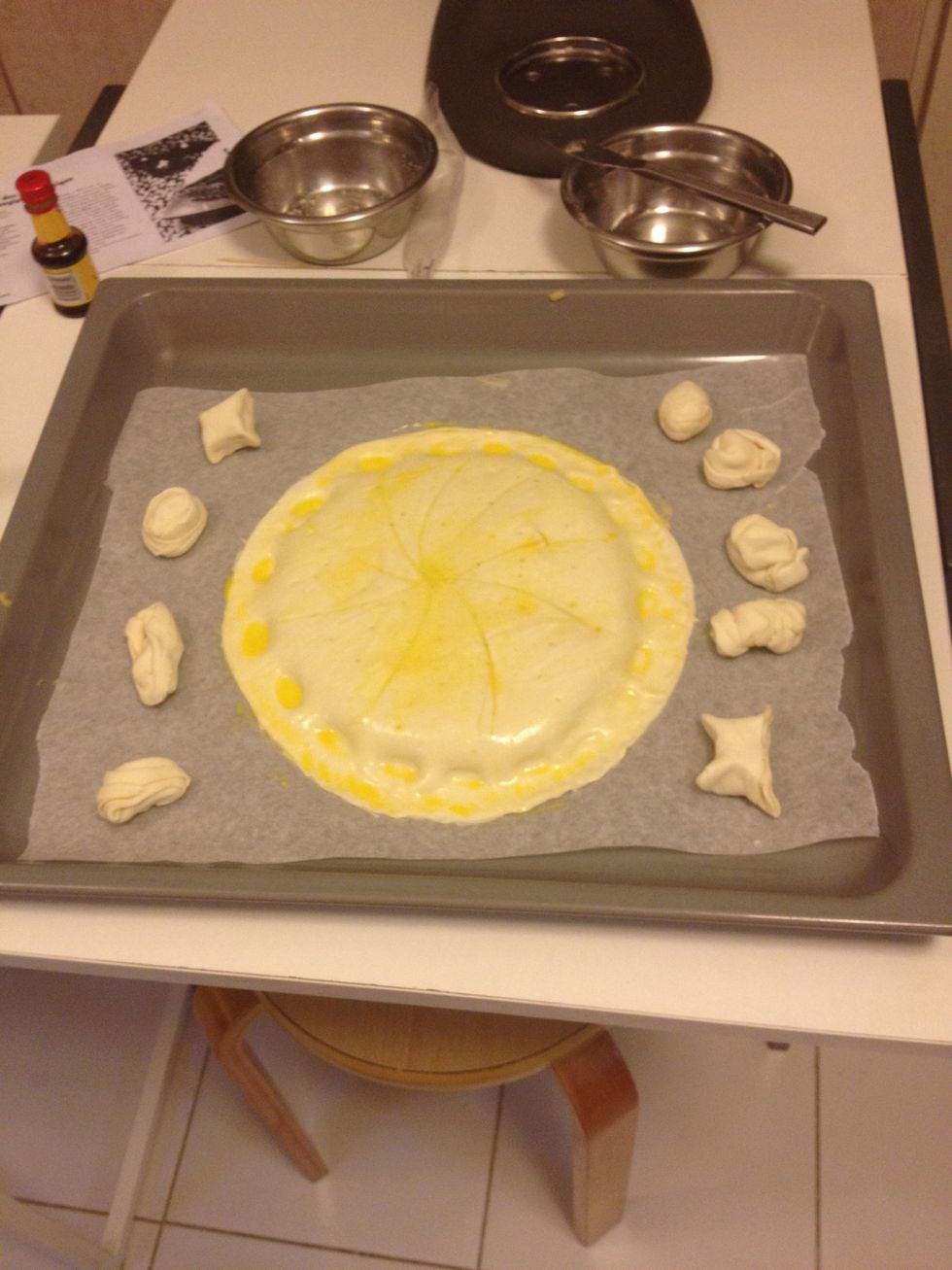 Get creative with your fillings and designs! Leftover almond cream works well.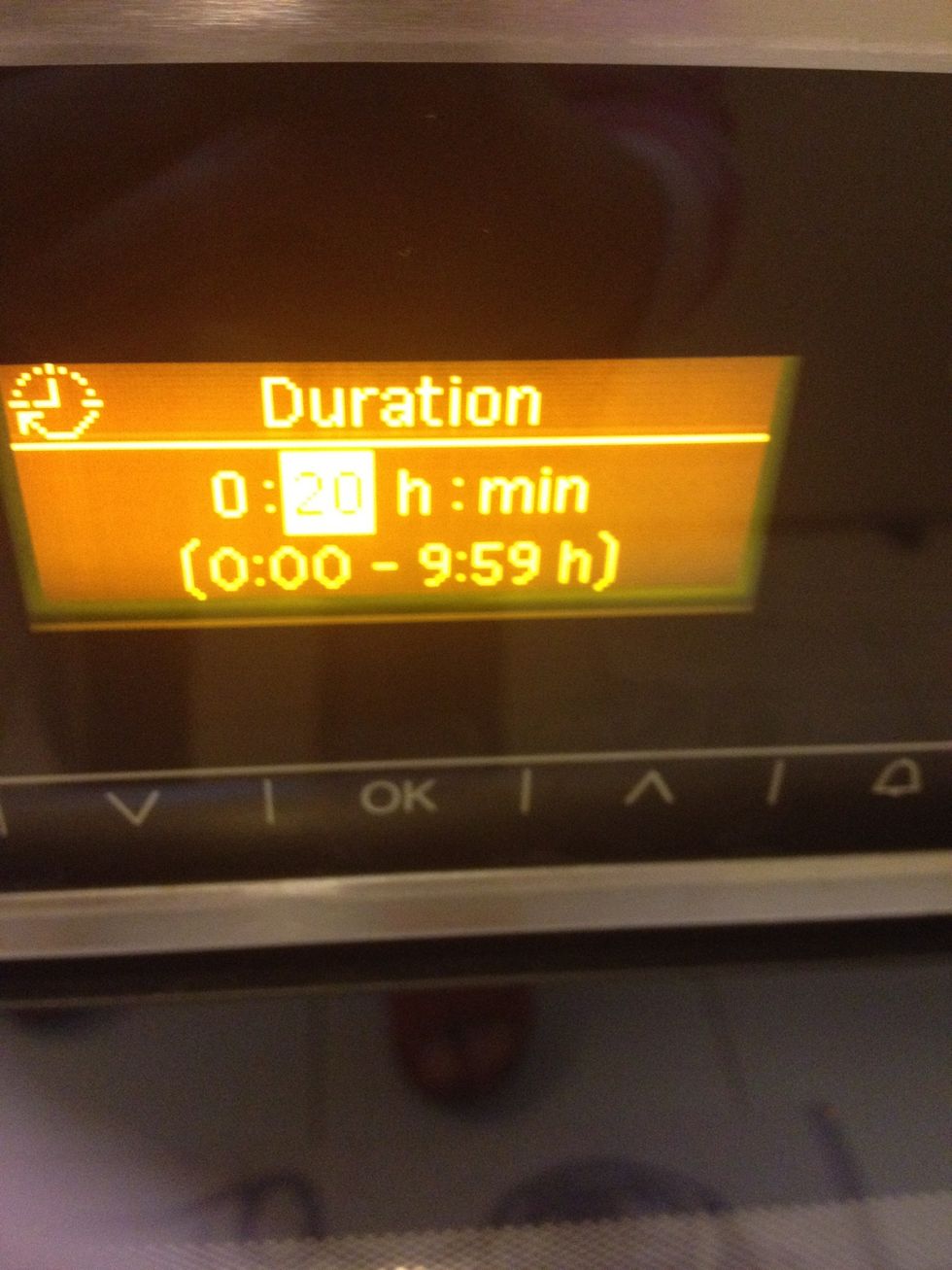 Set your oven for 20 mins.
Mmmmmmm! Enjoy your galette des rois!
100.0g Almond powder
100.0g Butter
100.0g Sugar
2.0 Eggs
1.0tsp Vanilla extract/flavoring
1.0 Bean
2.0 Puff pastry
Filling for scraps
Evelyn C
I have a major sweet tooth and I'm going to sate it! I make offbeat, eccentric desserts, though I craft and make more traditional ones too.