Bake a Fresh Strawberry 🍓Cake Roll
16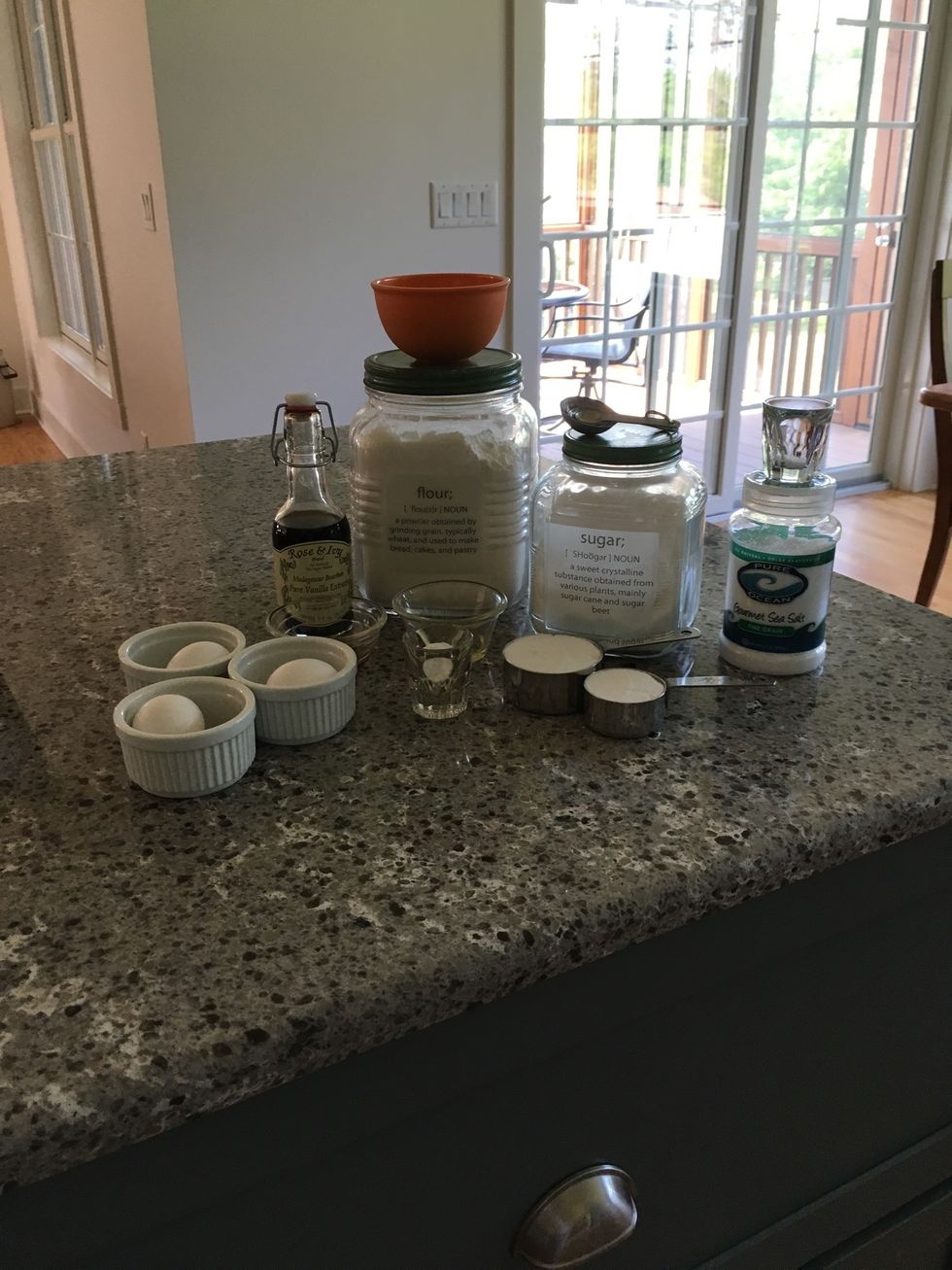 Assembled cake ingredients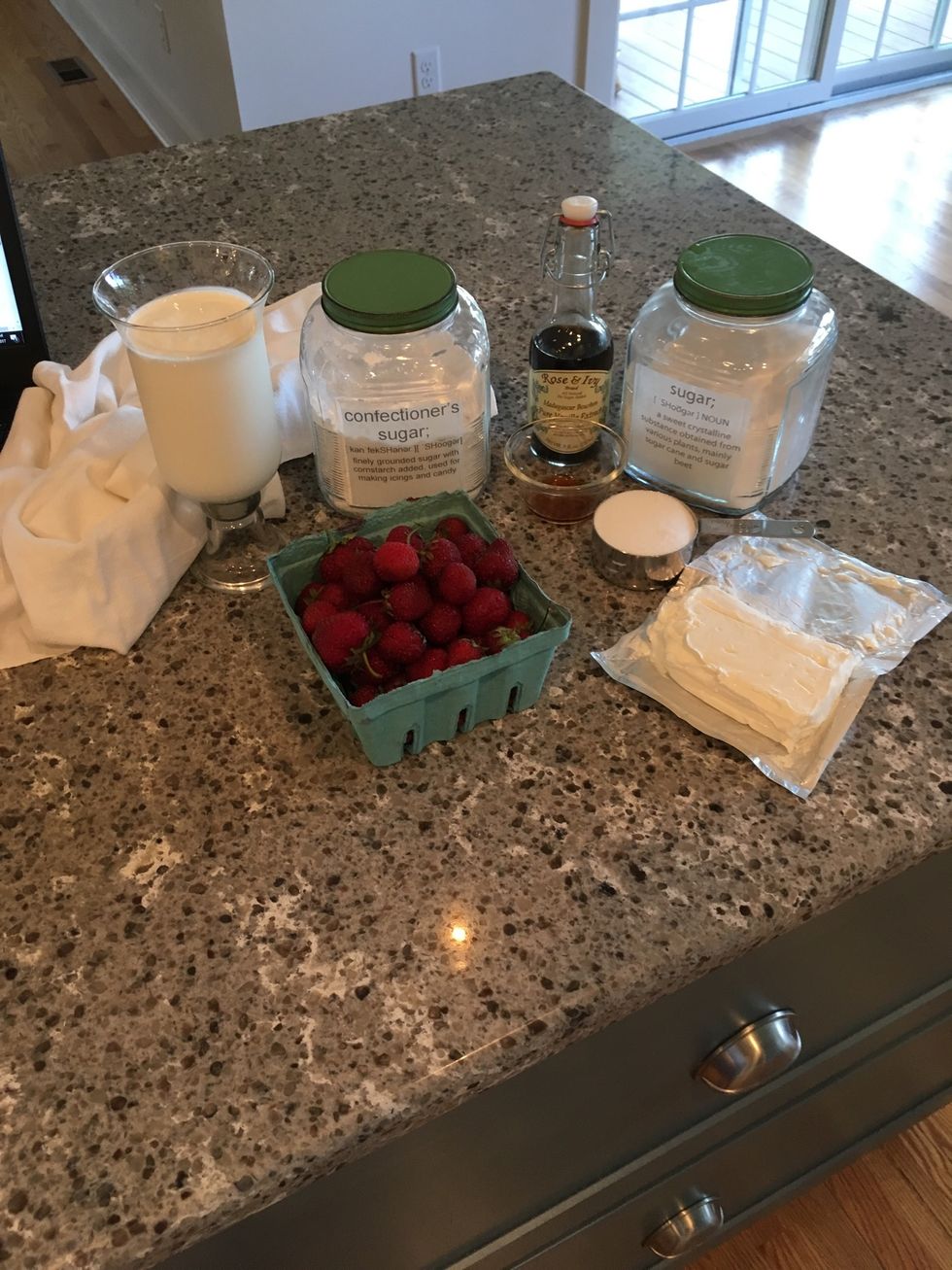 Assembled filling and garnishing ingredients.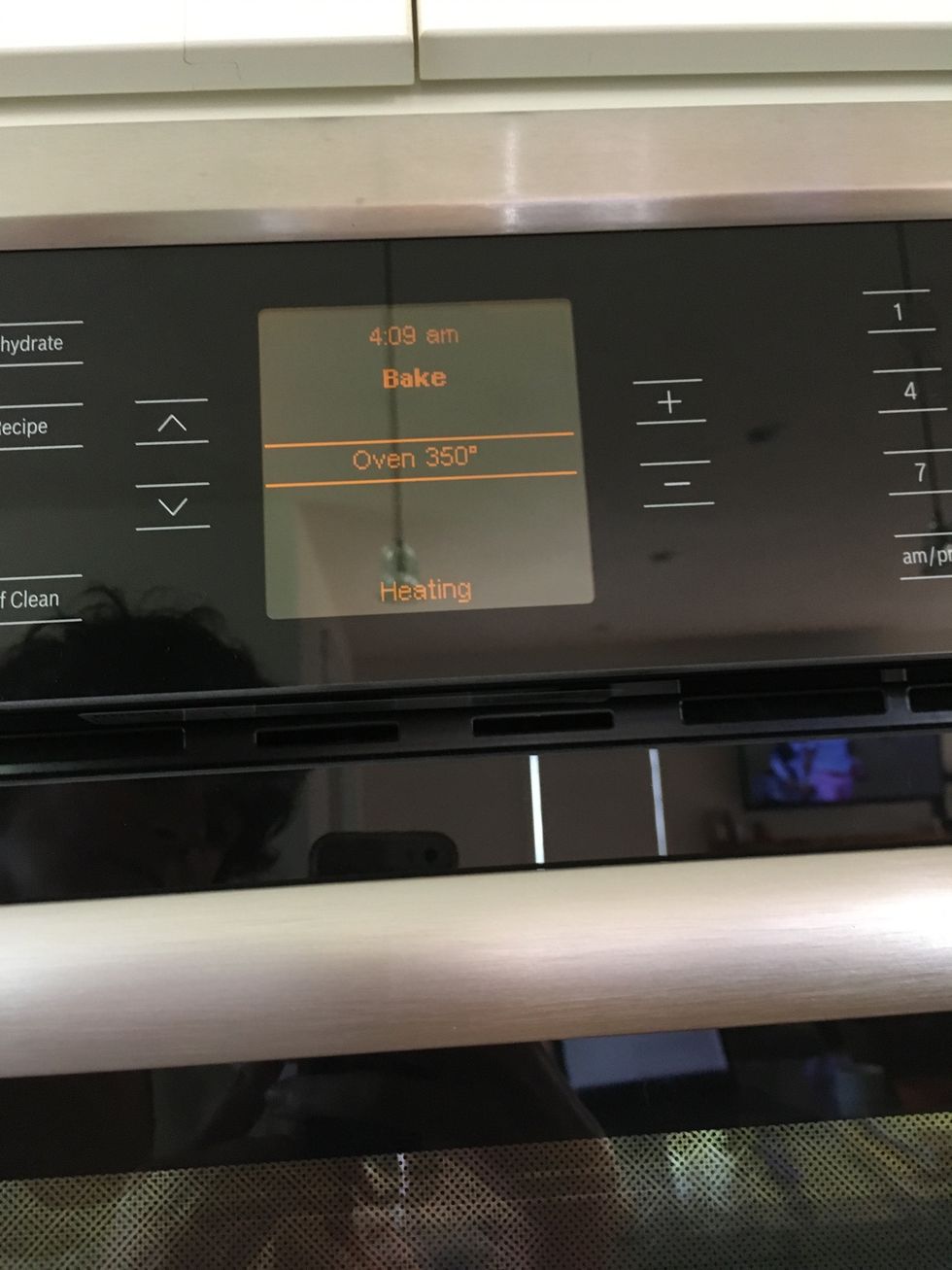 Preheat oven to 350* F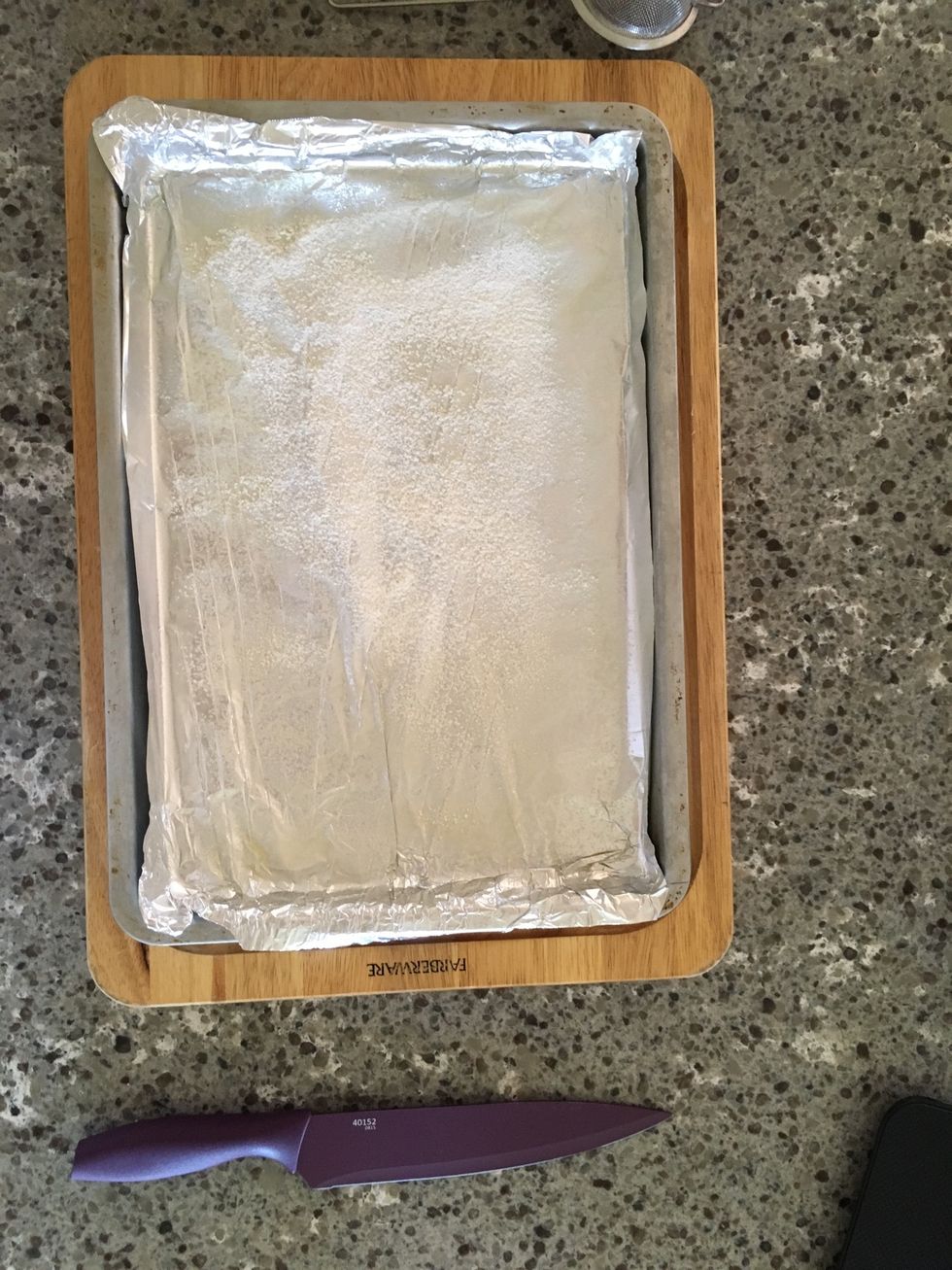 Line a 10"x15" jelly roll pan with foil OR parchment. Oil and flour.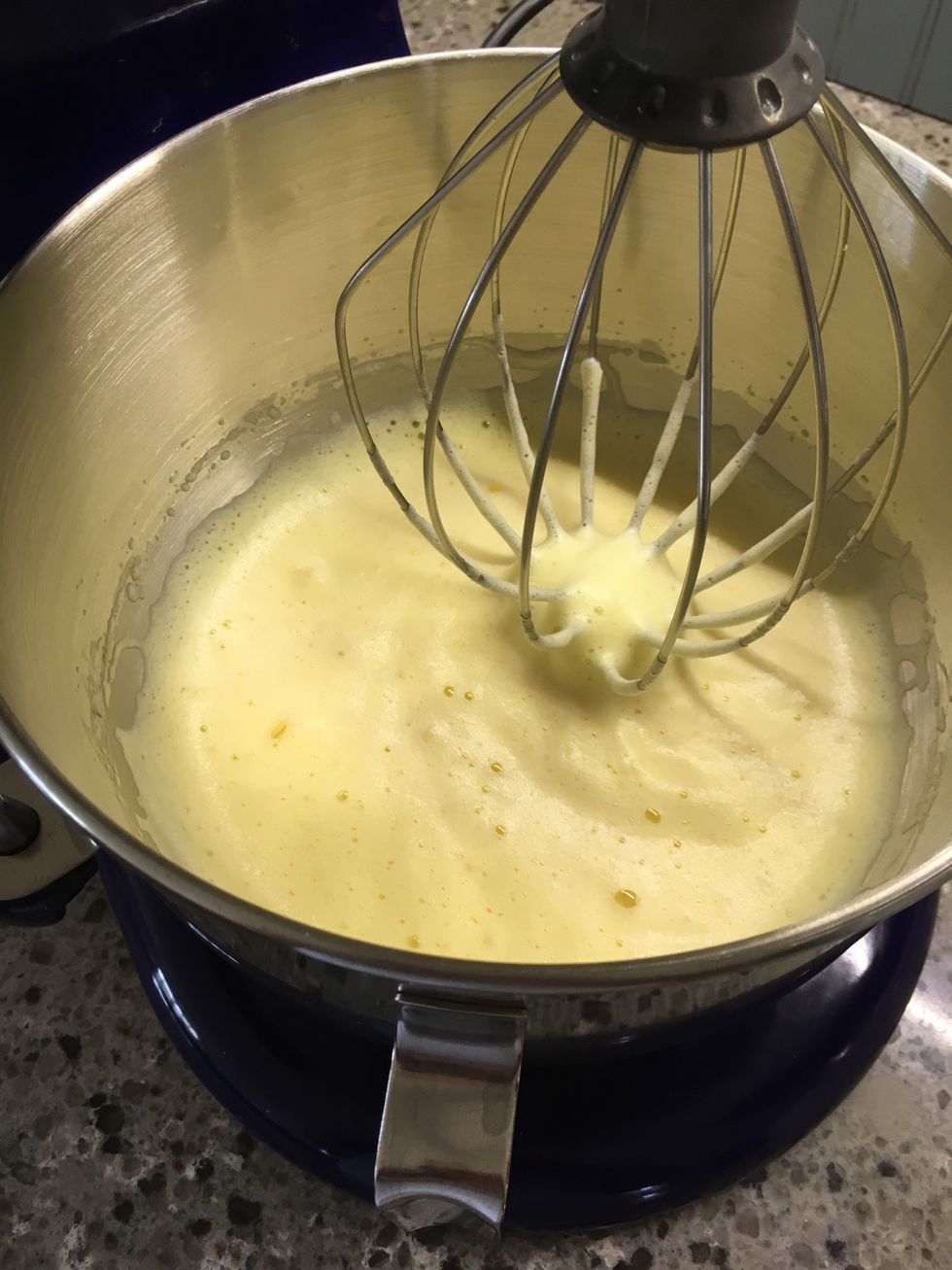 Place eggs in the bowl of a stand mixer. Use the wire whisk attachment to beat at medium speed for 5 minutes until foamy.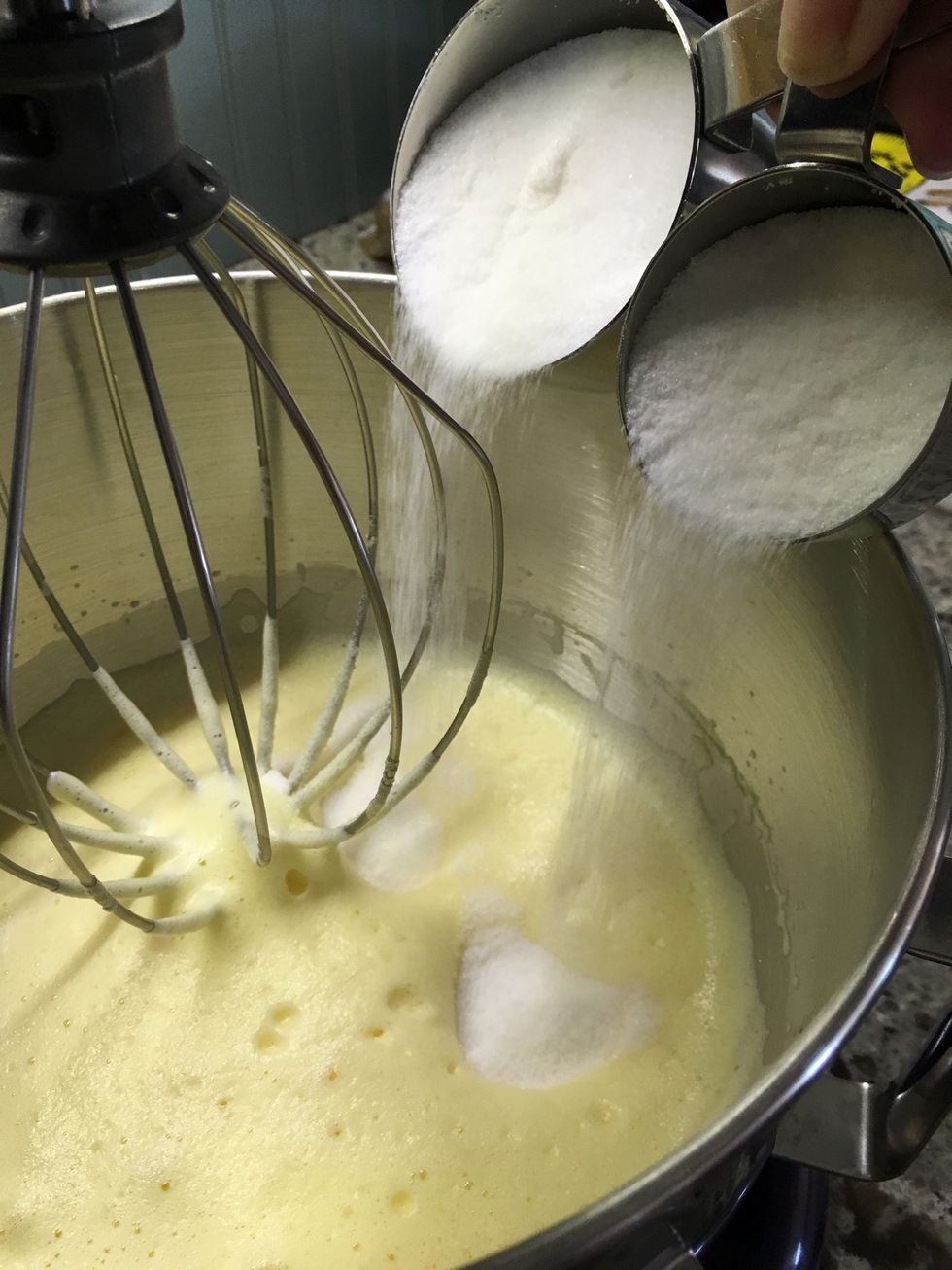 Add sugar to mixer.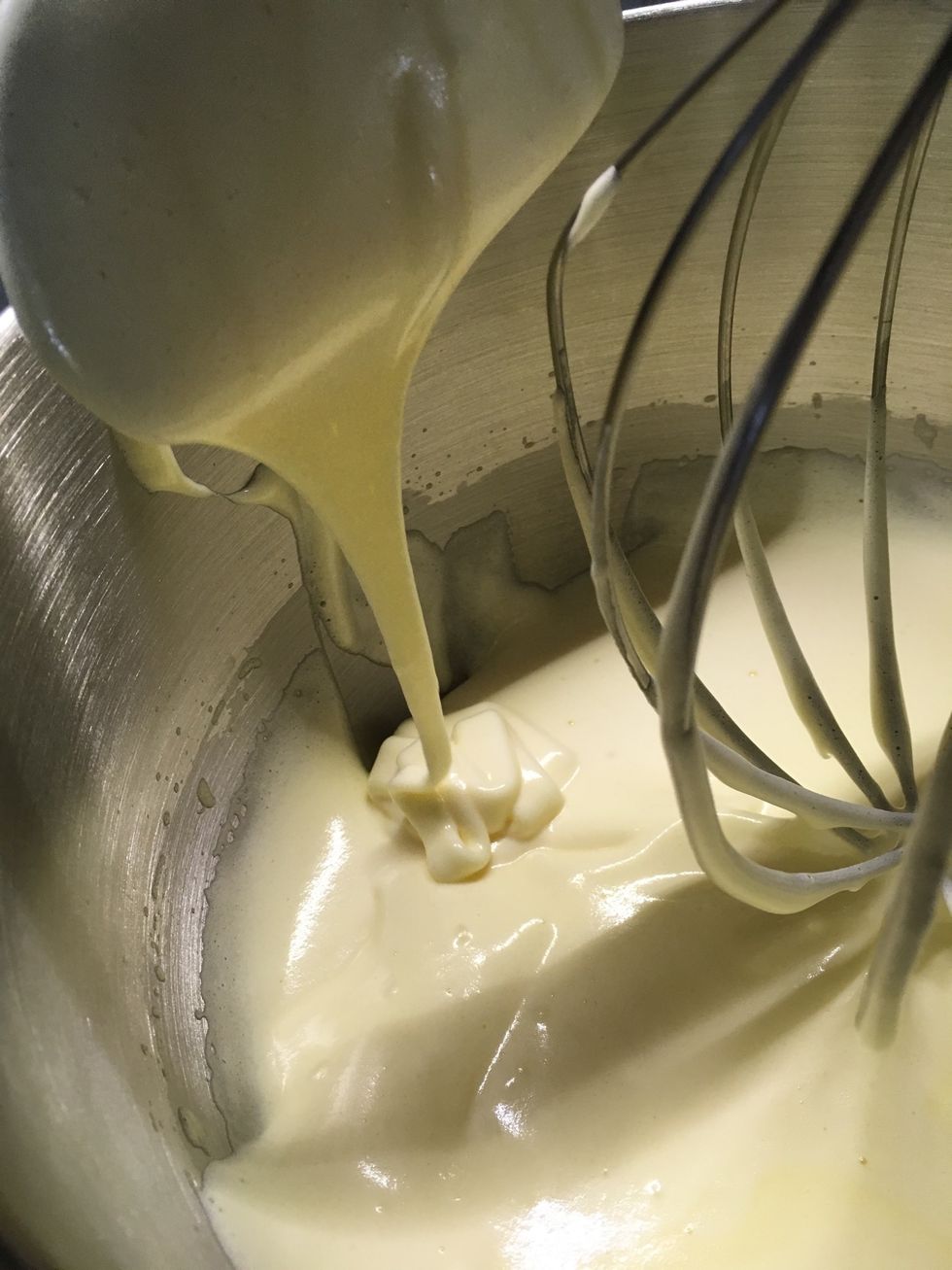 Mix for 2 -3 more minutes.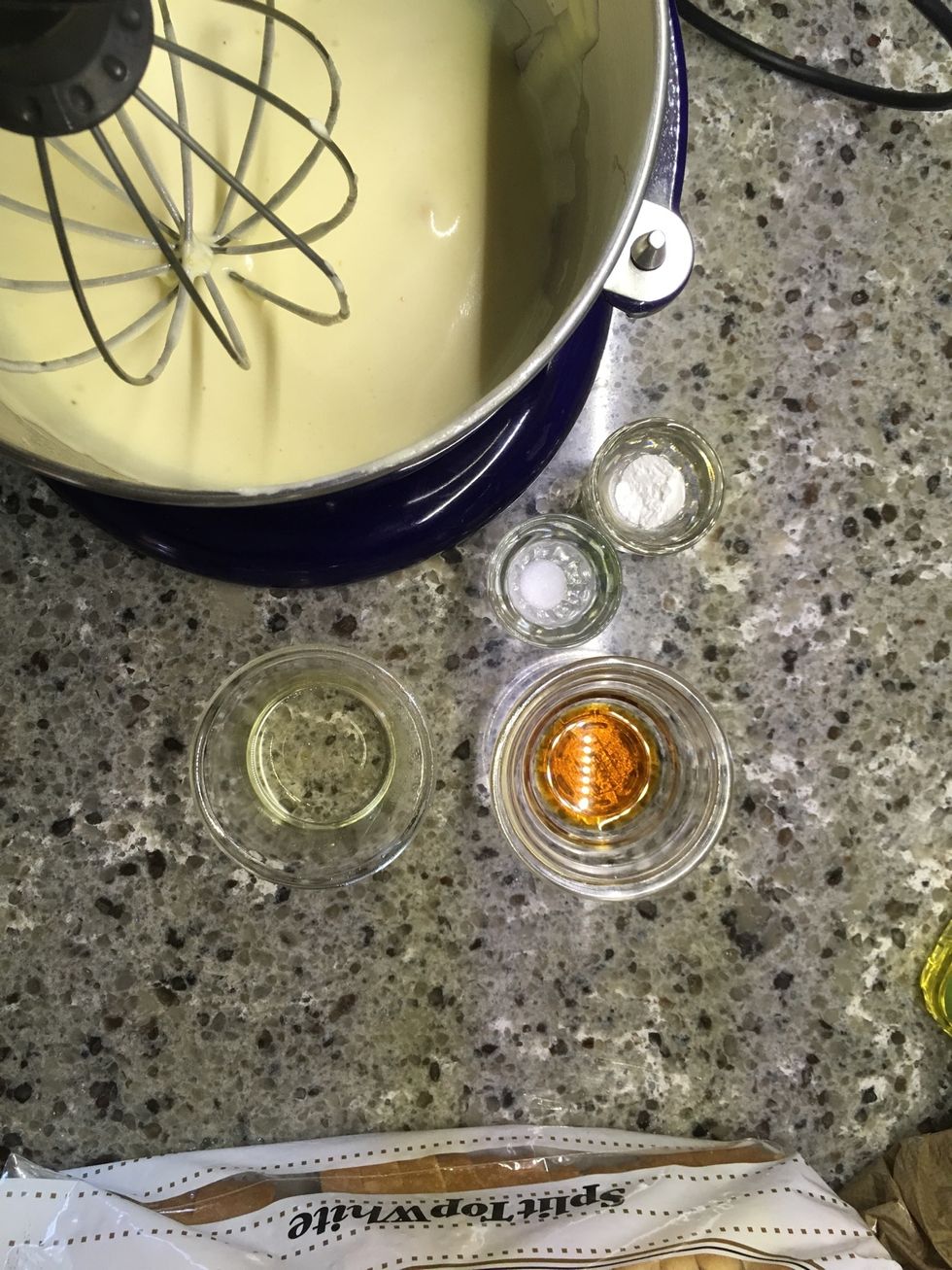 Add vanilla, oil, baking powder, & salt.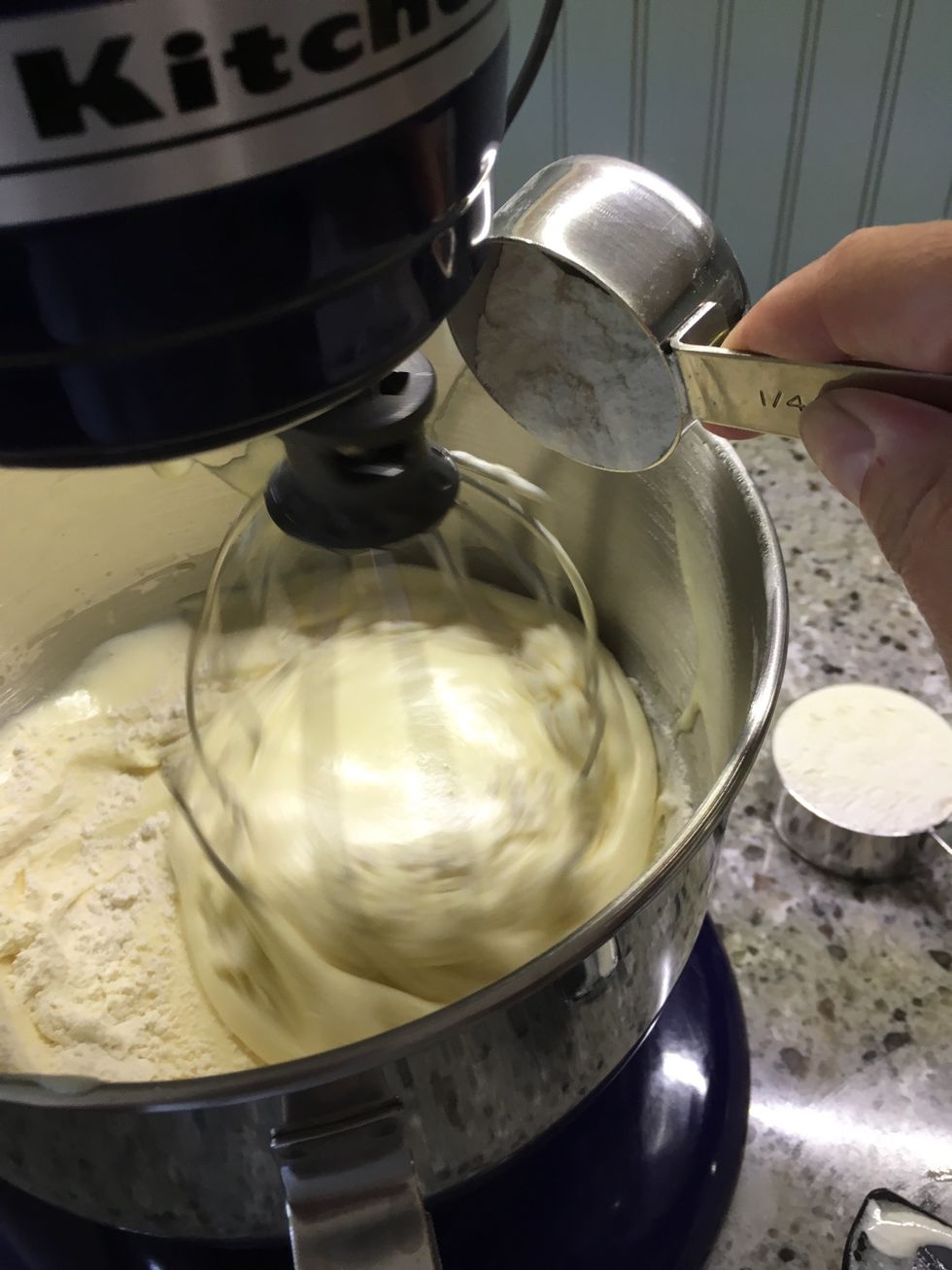 Gradually add flour to mixer.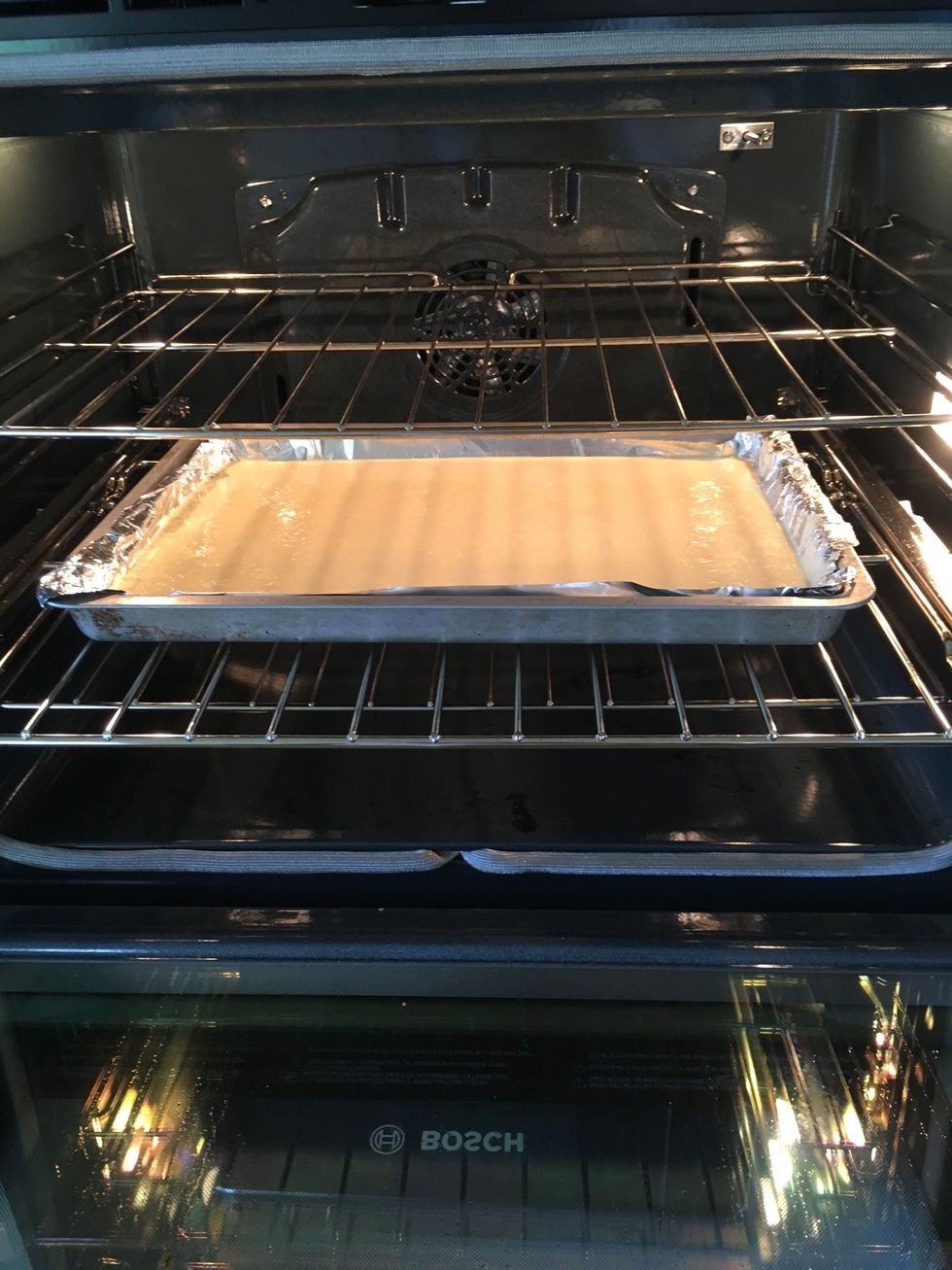 Bake in center of oven for 12-16 minutes.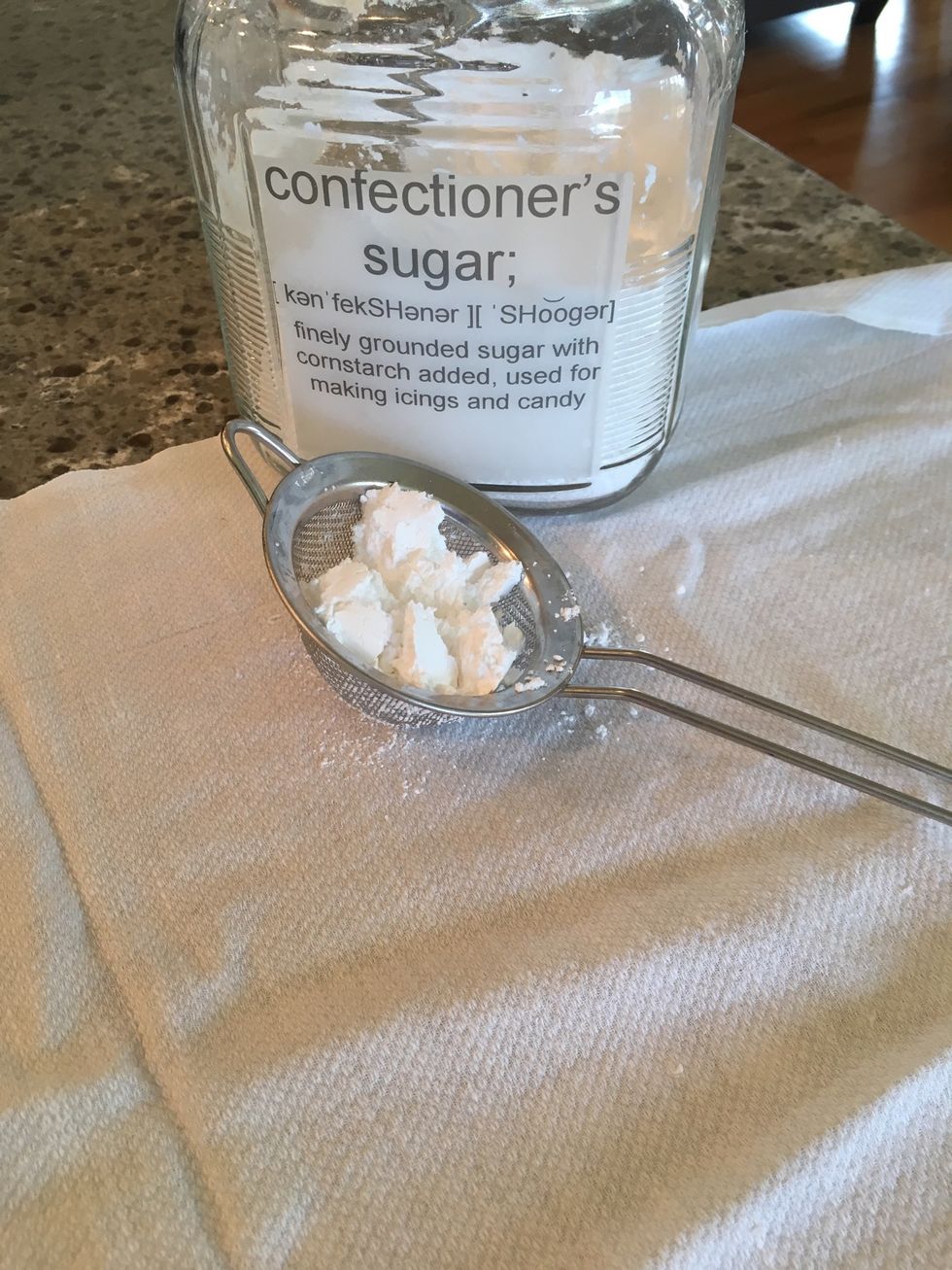 While the cake is baking, prepare a clean dish towel and powdered sugar.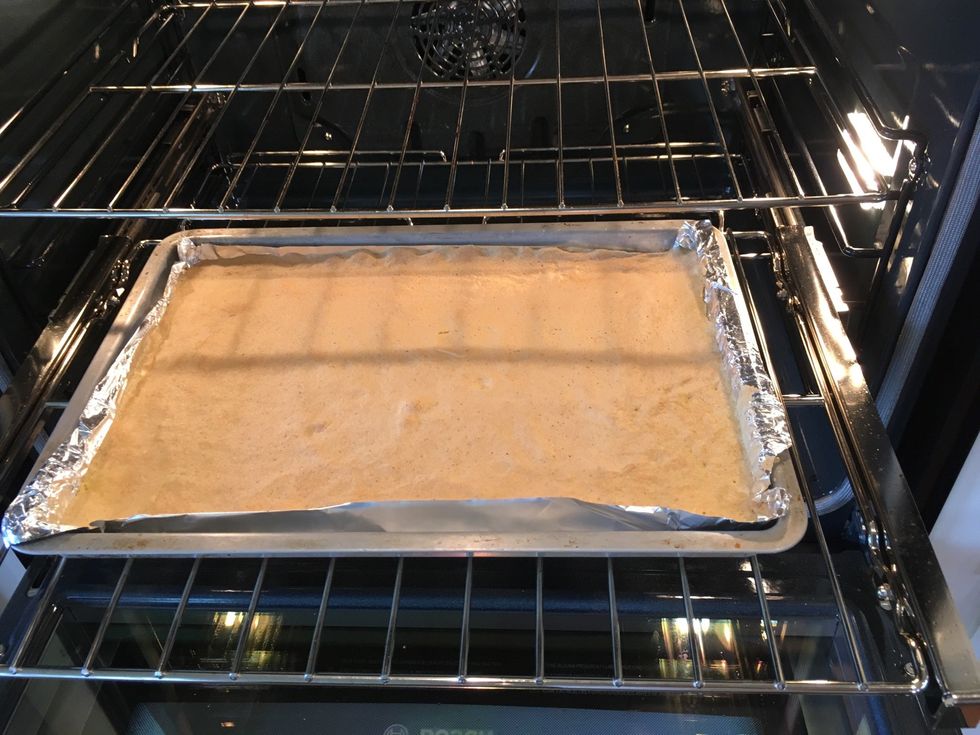 Ready!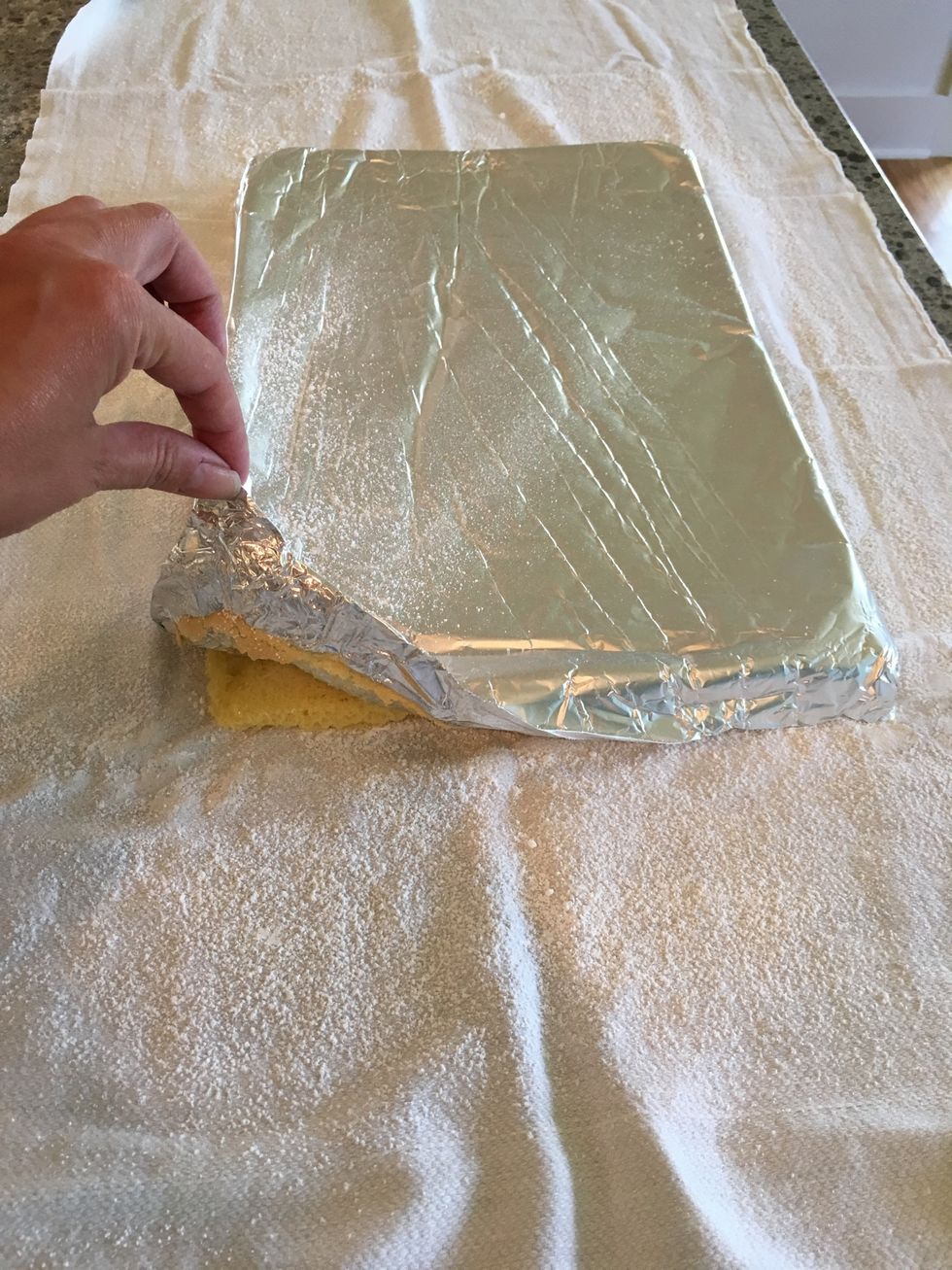 Carefully peel off foil.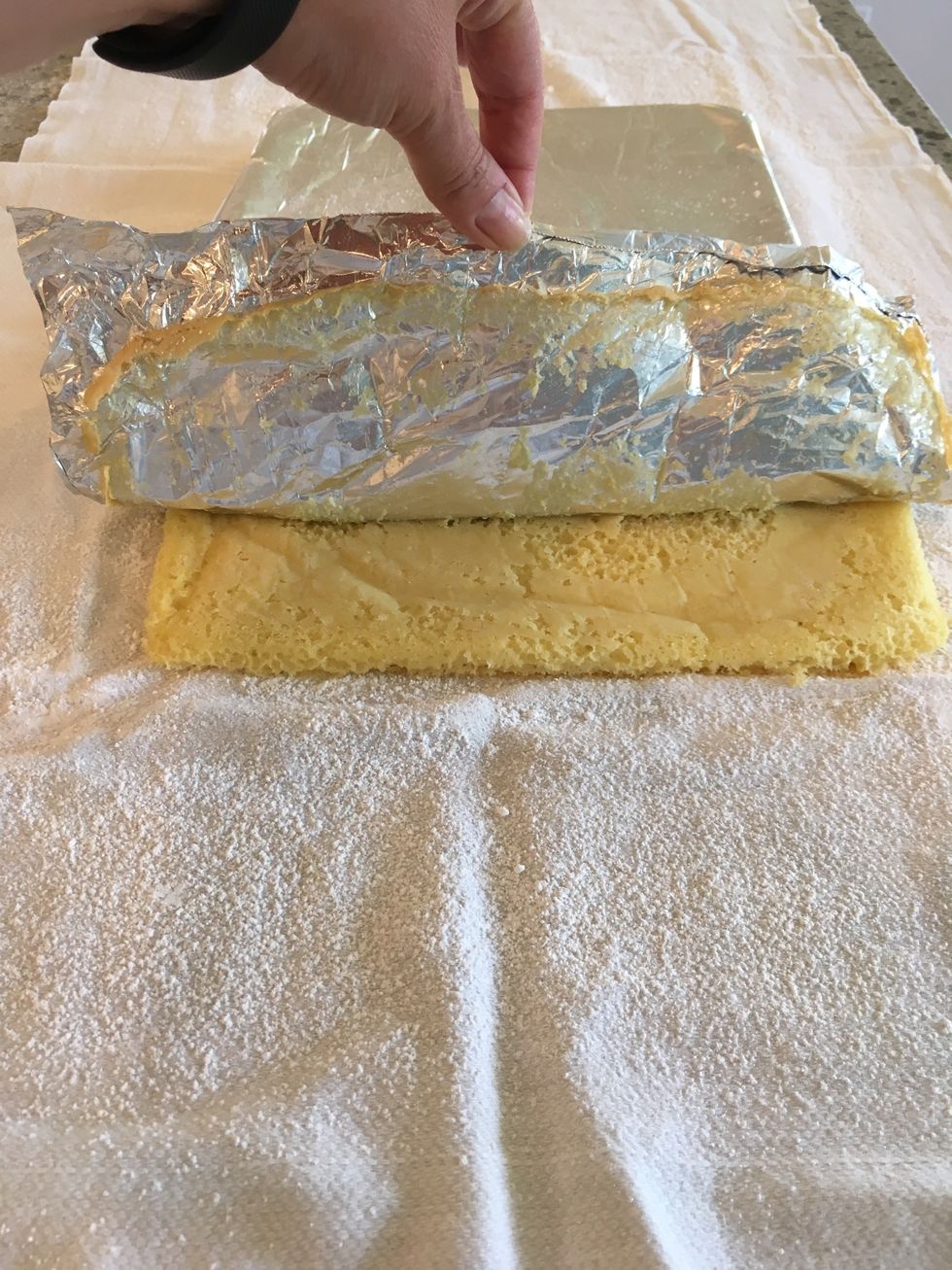 Pull all away gently!
While cake is cooling, Wash, hull, and set strawberries 🍓 on paper towel to dry.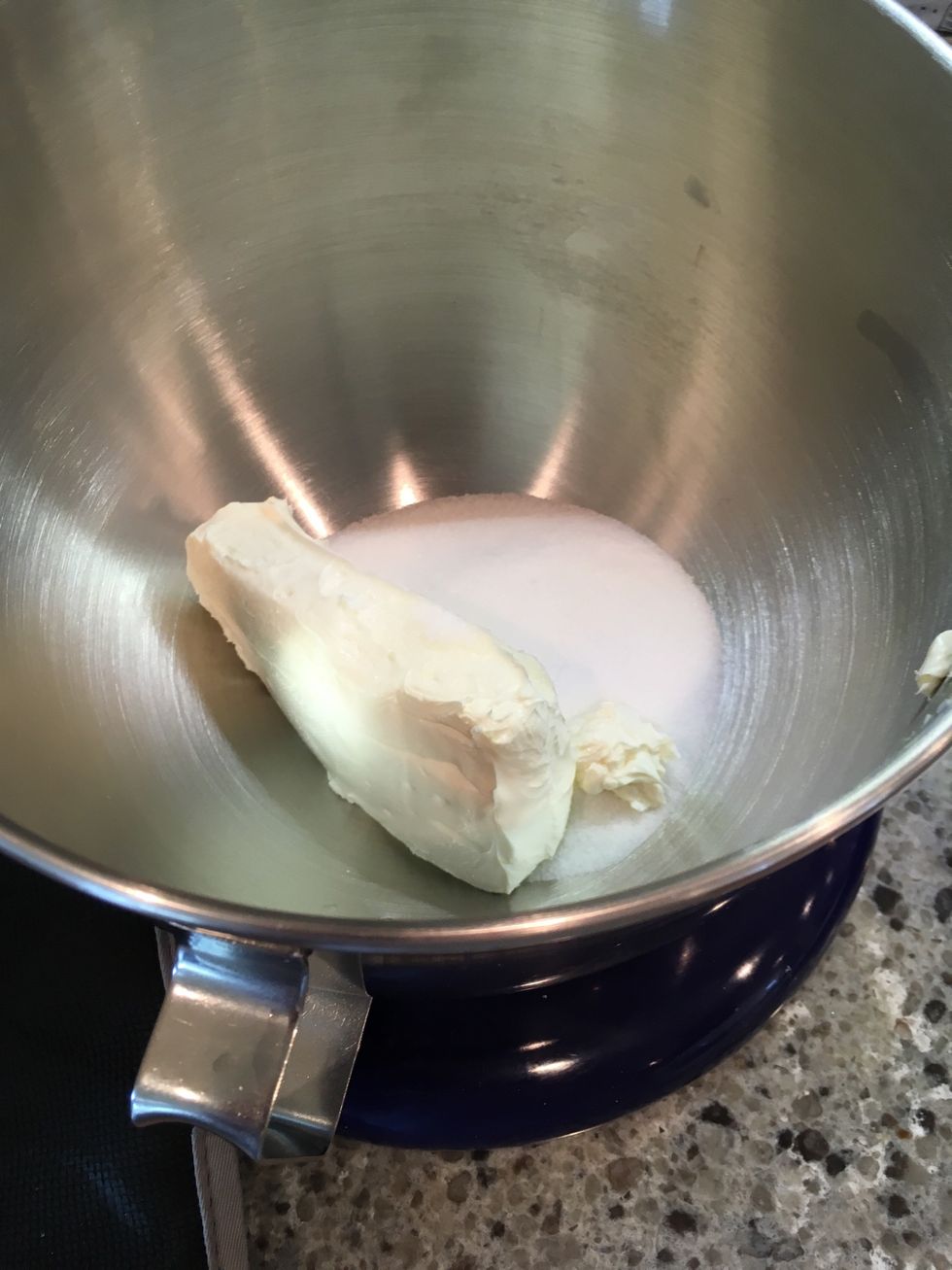 Place room temp cream cheese and sugar in a mixing bowl.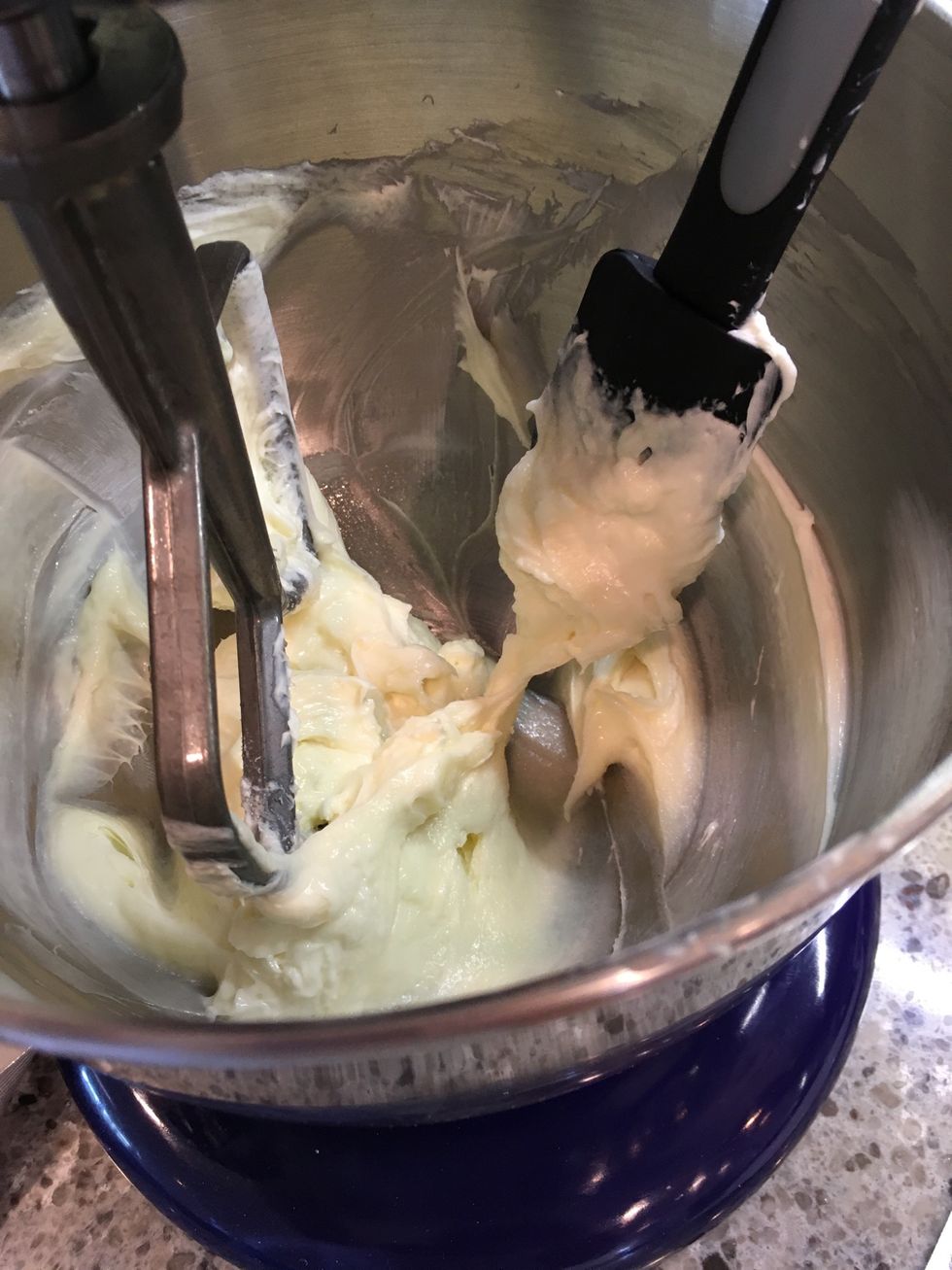 Combine using flat beater bar until smooth.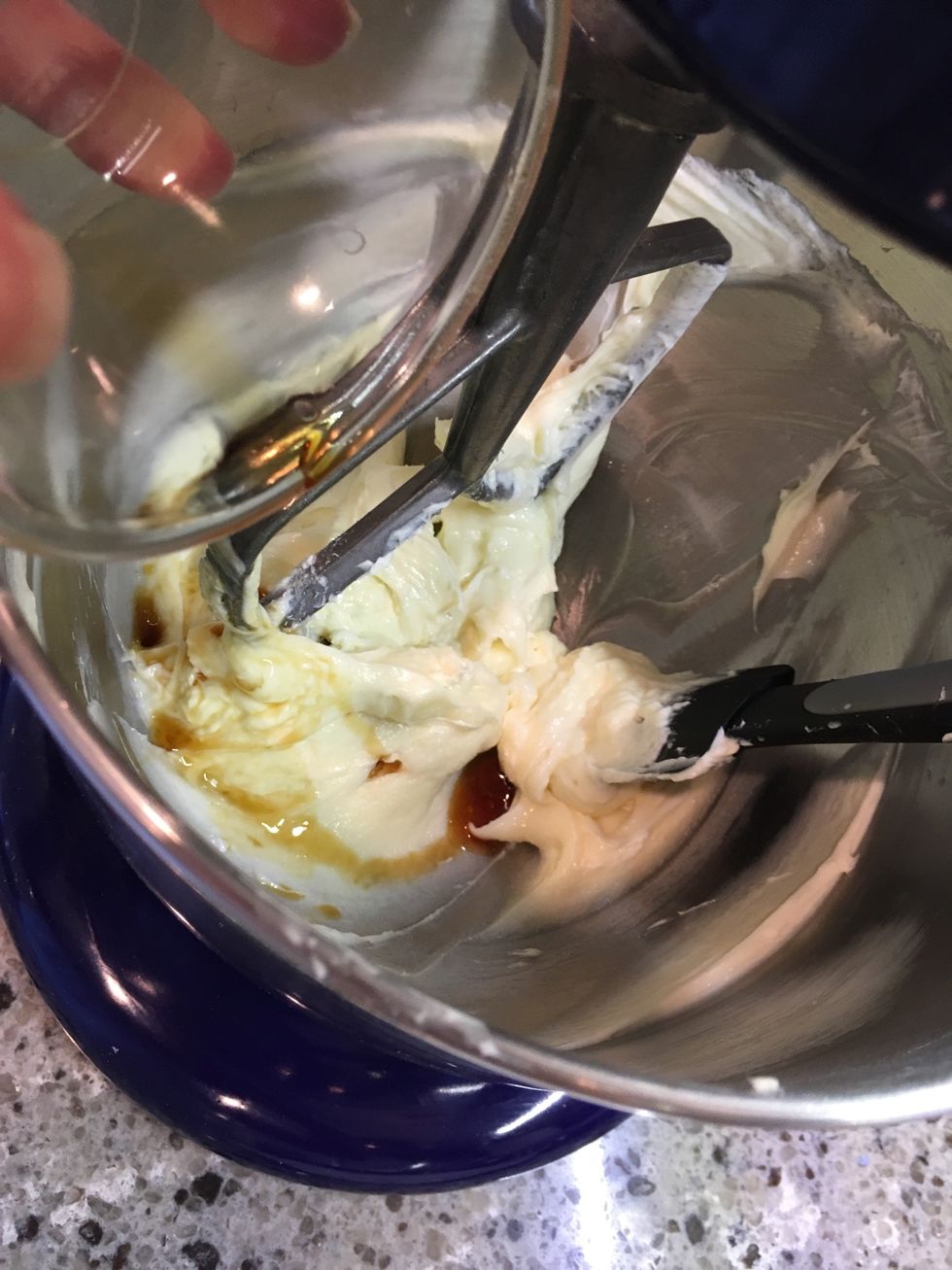 Add vanilla & scrape down sides of bowl.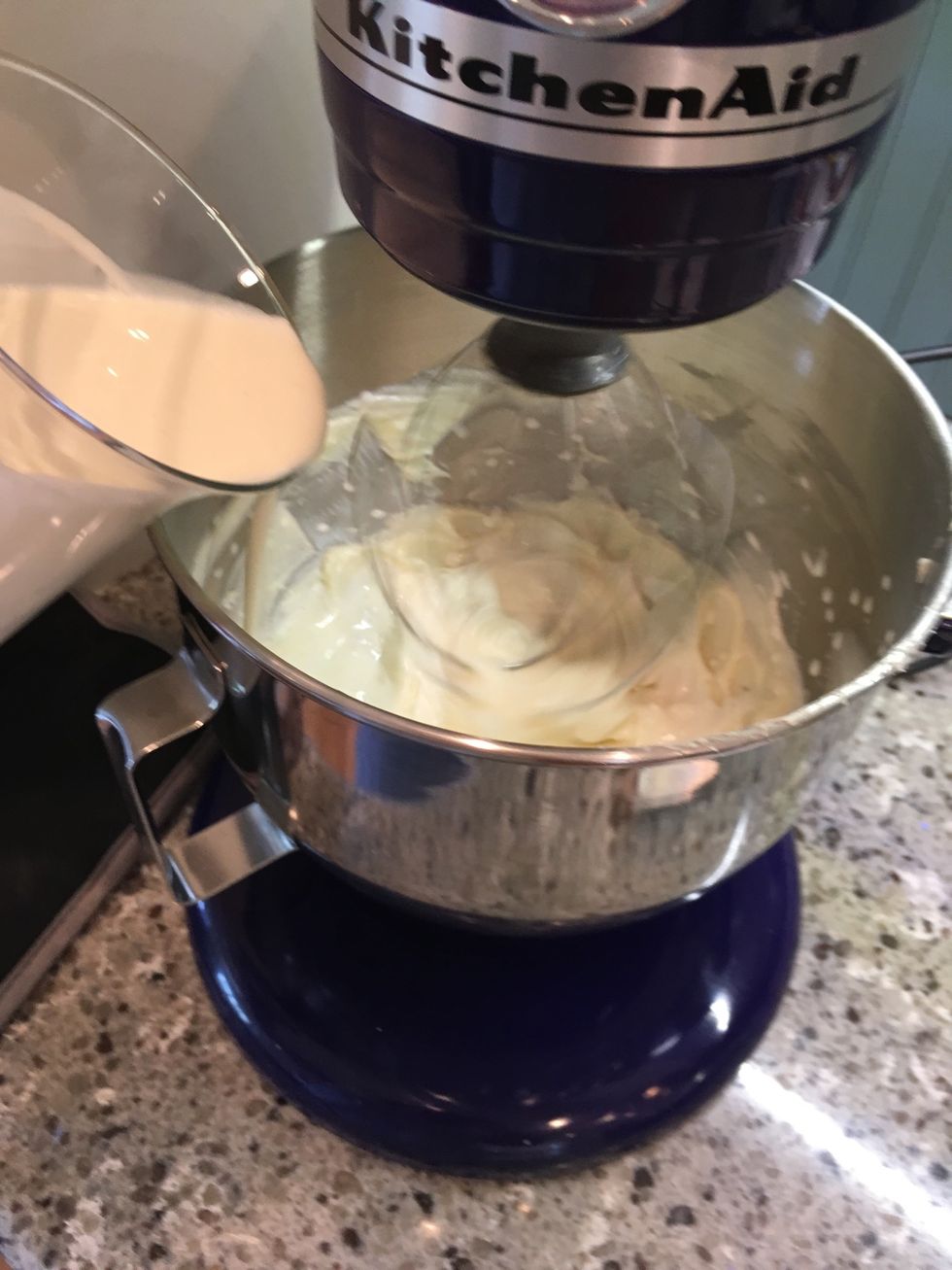 Switch to wire whisk attachment. Gradually add heavy whipping cream.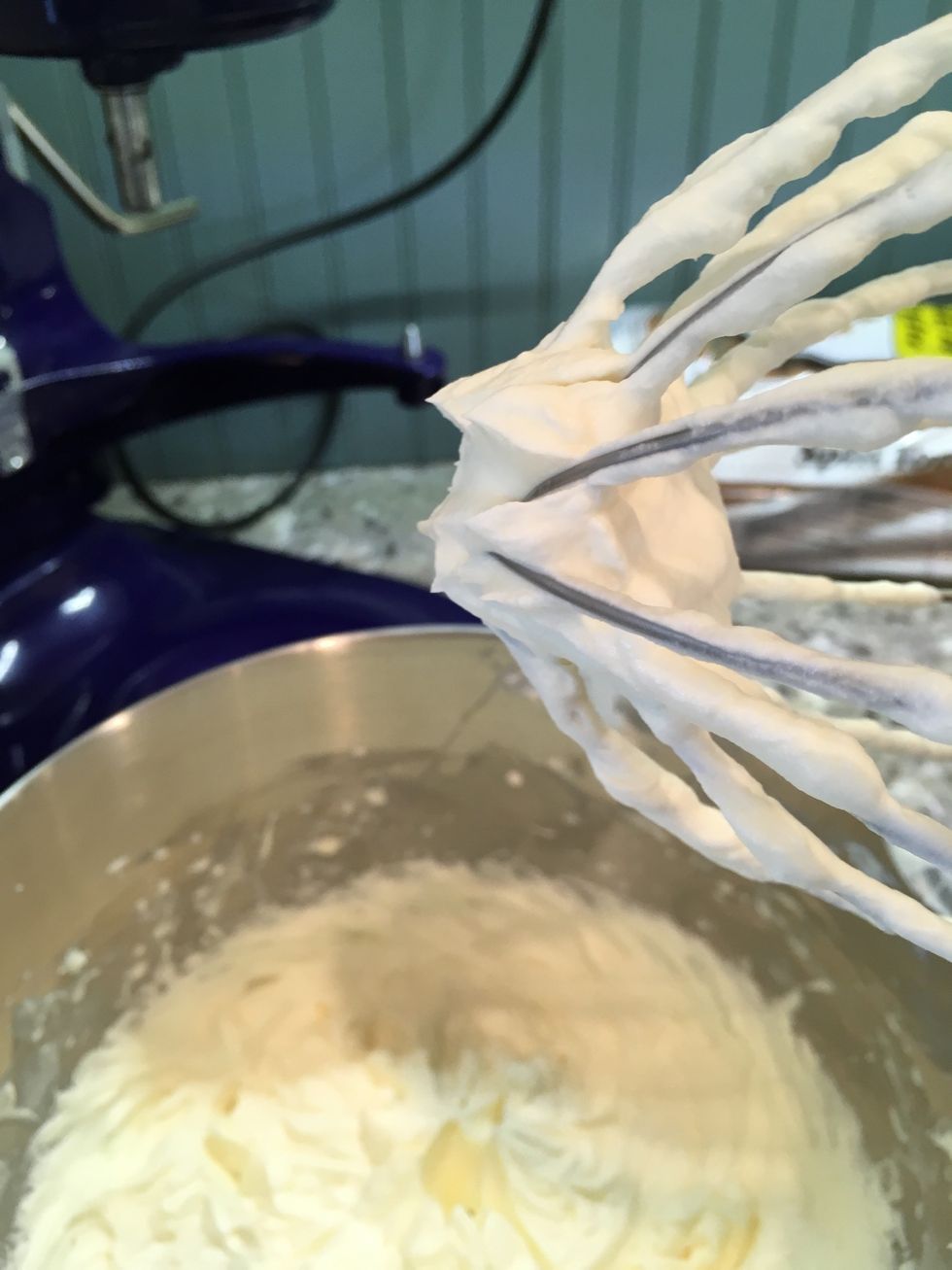 Whip until stiff peaks form.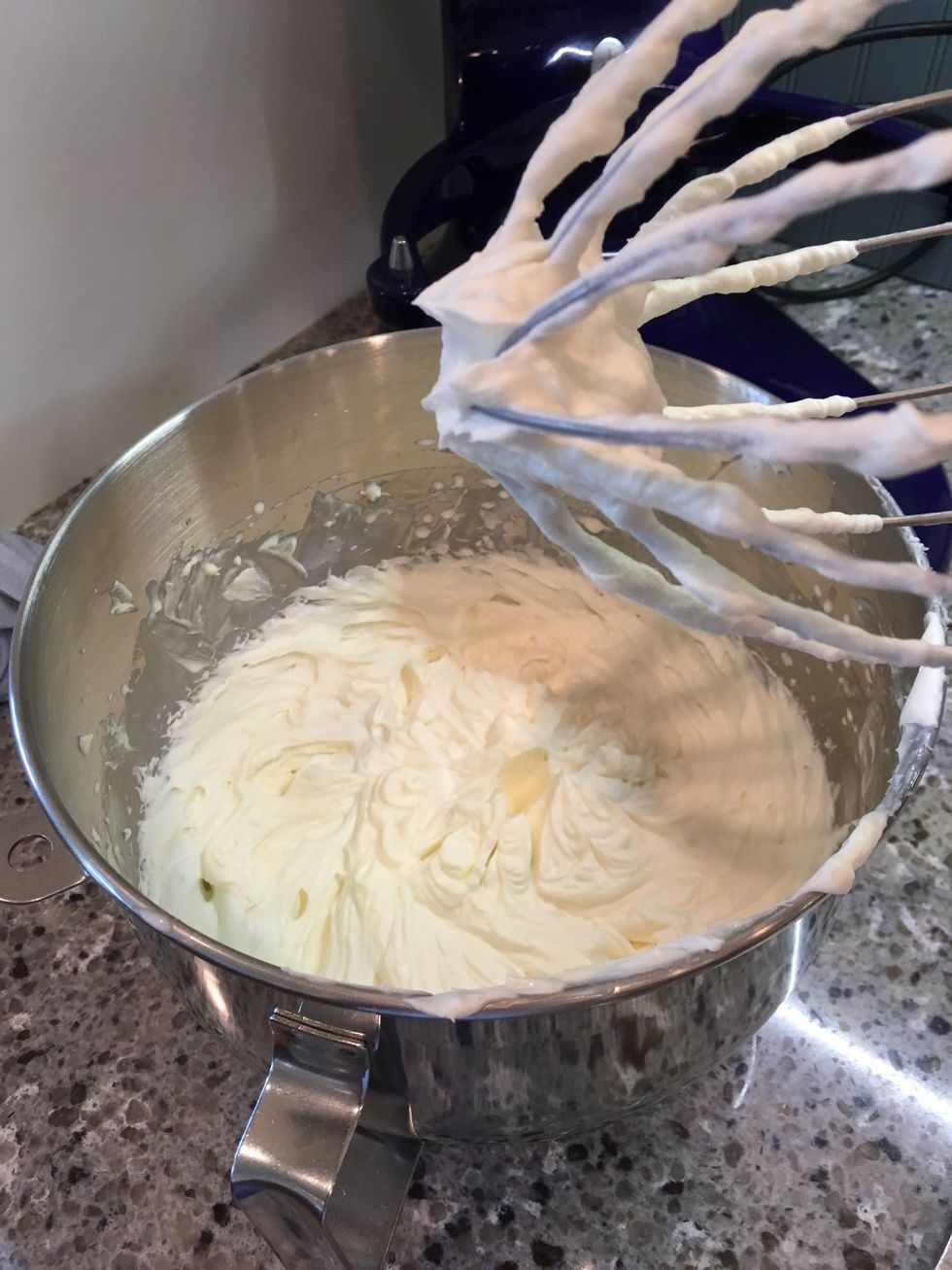 Yum! You'll have extra, I used it to stuff hollowed out strawberries and on my coffee!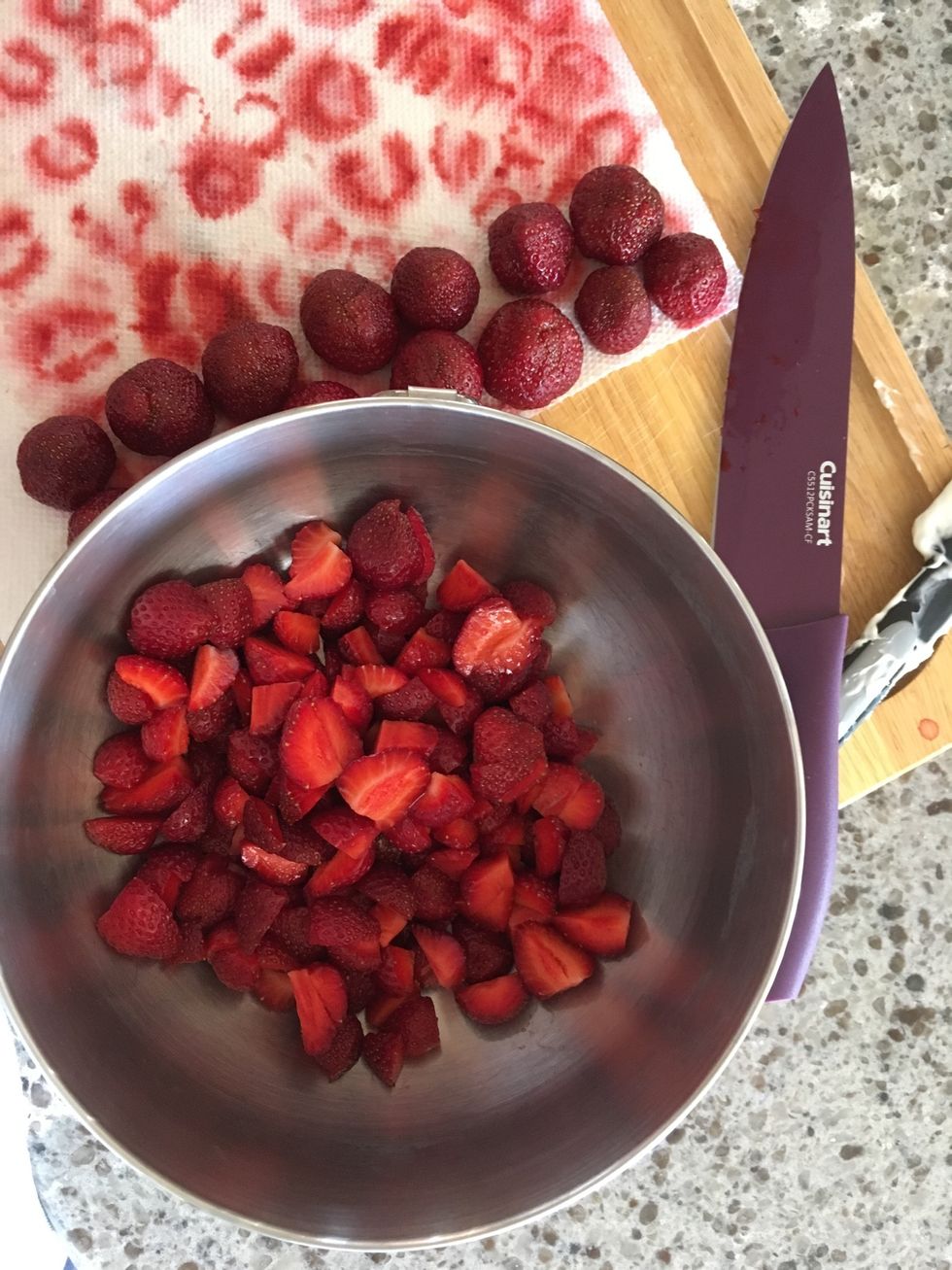 Dice about 3/4ths of the strawberries.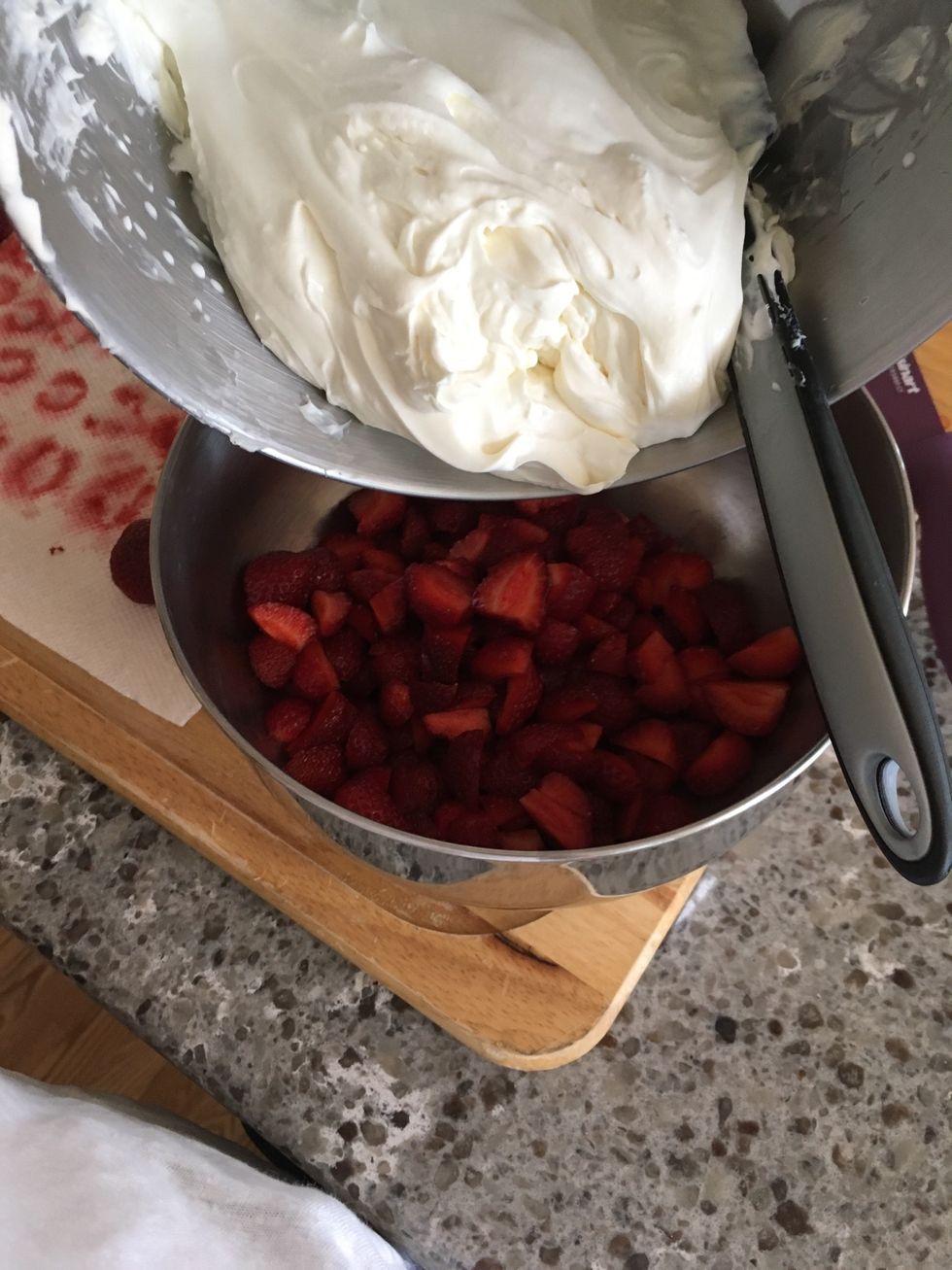 Combine half of the whipped cream cheese with the diced strawberries.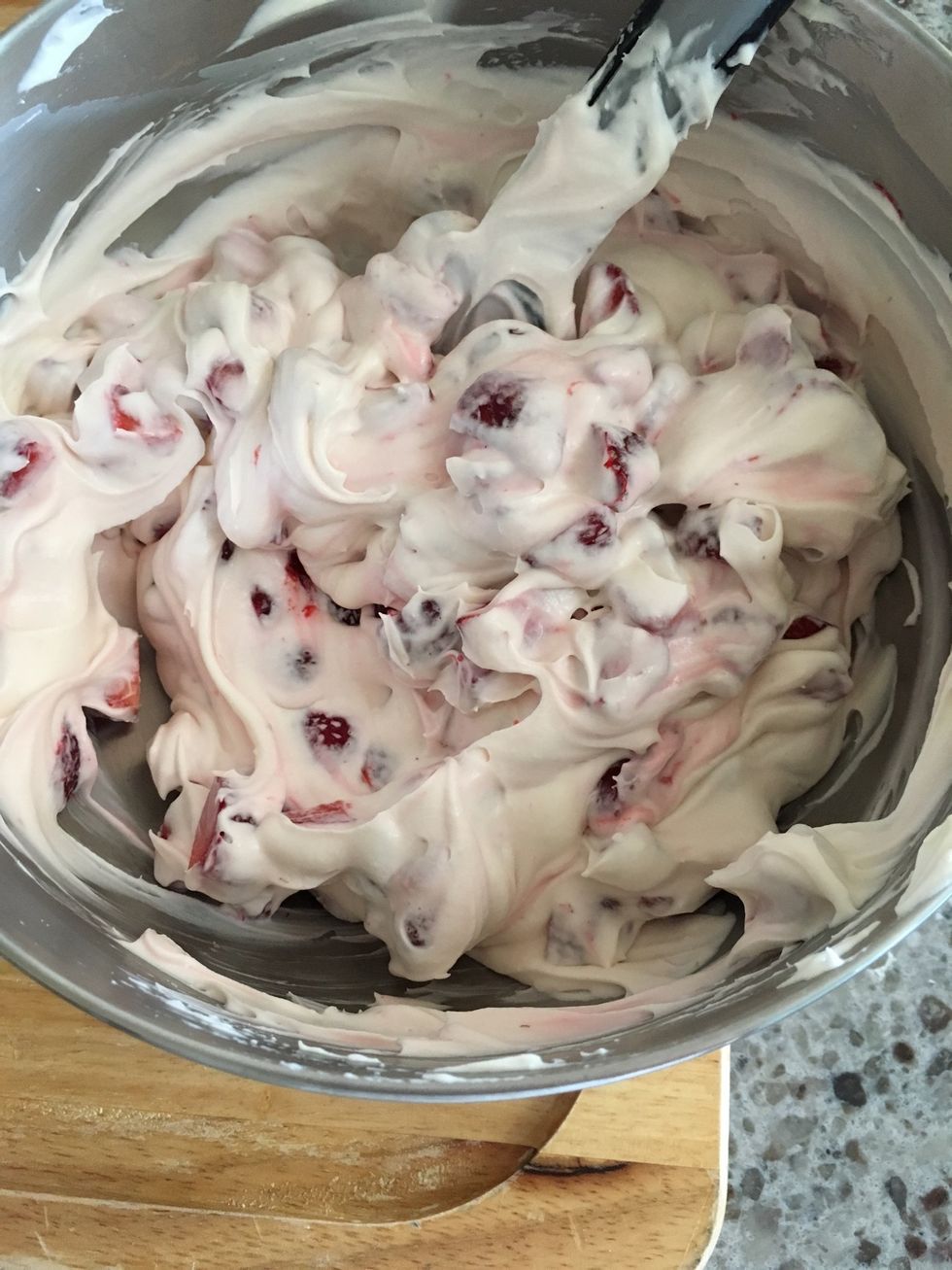 Mix until well combined.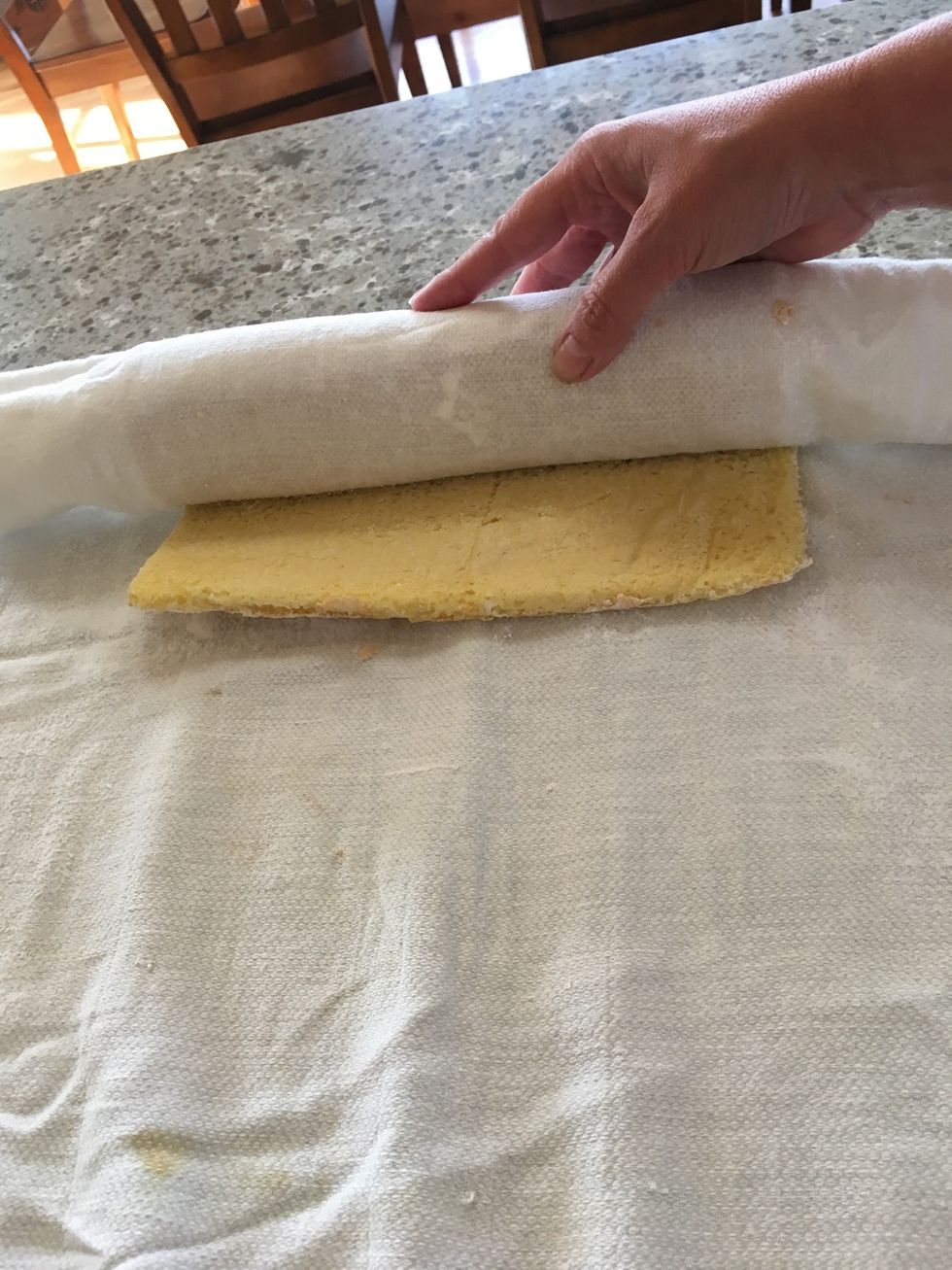 Gently unroll cooled cake.
Place strawberry cream cheese filling on the unrolled cake.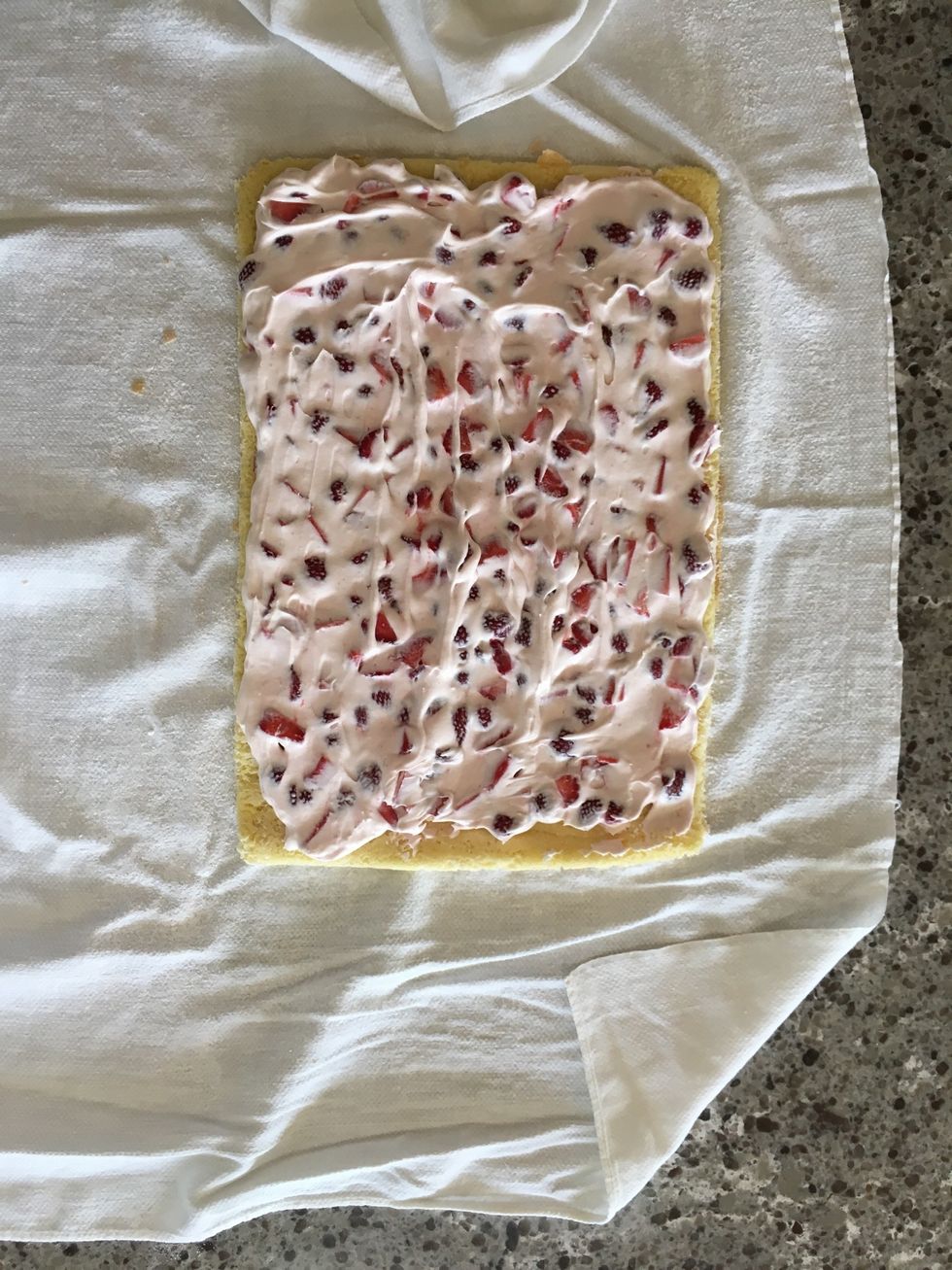 Spread close to edges.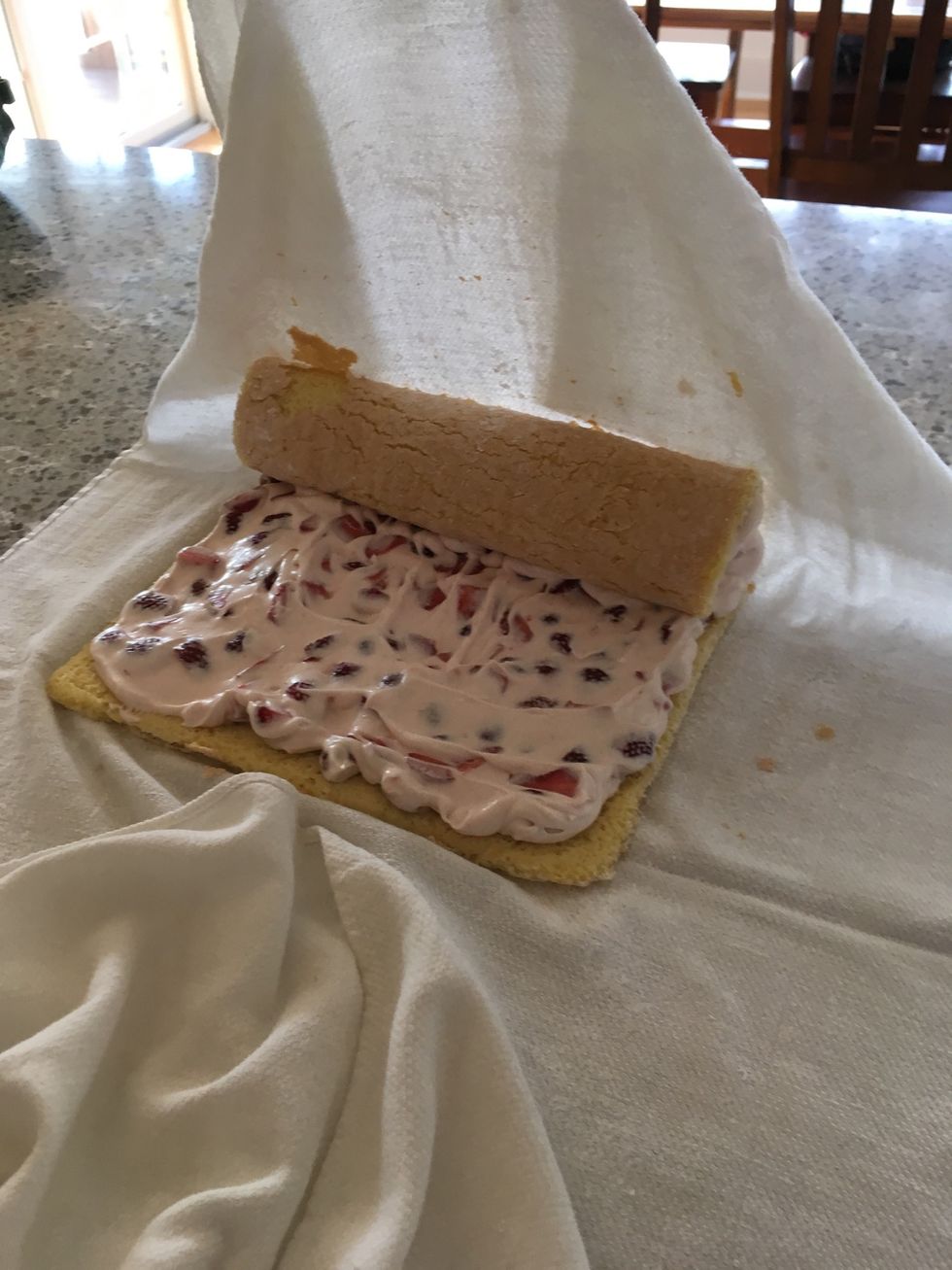 Use towel to help you roll it up. Gently! & not to tightly, filling should NOT ooze out the edges!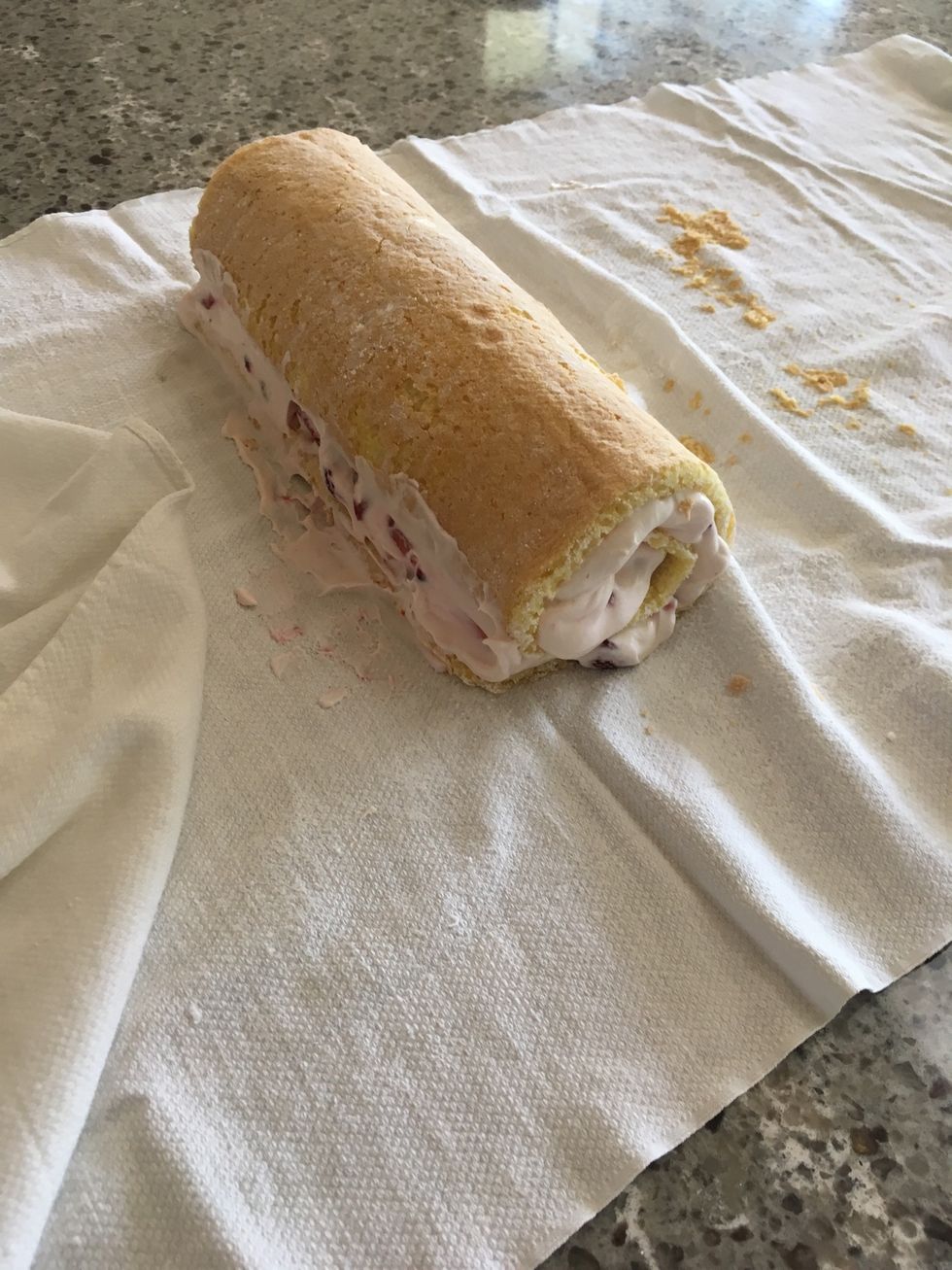 Voila!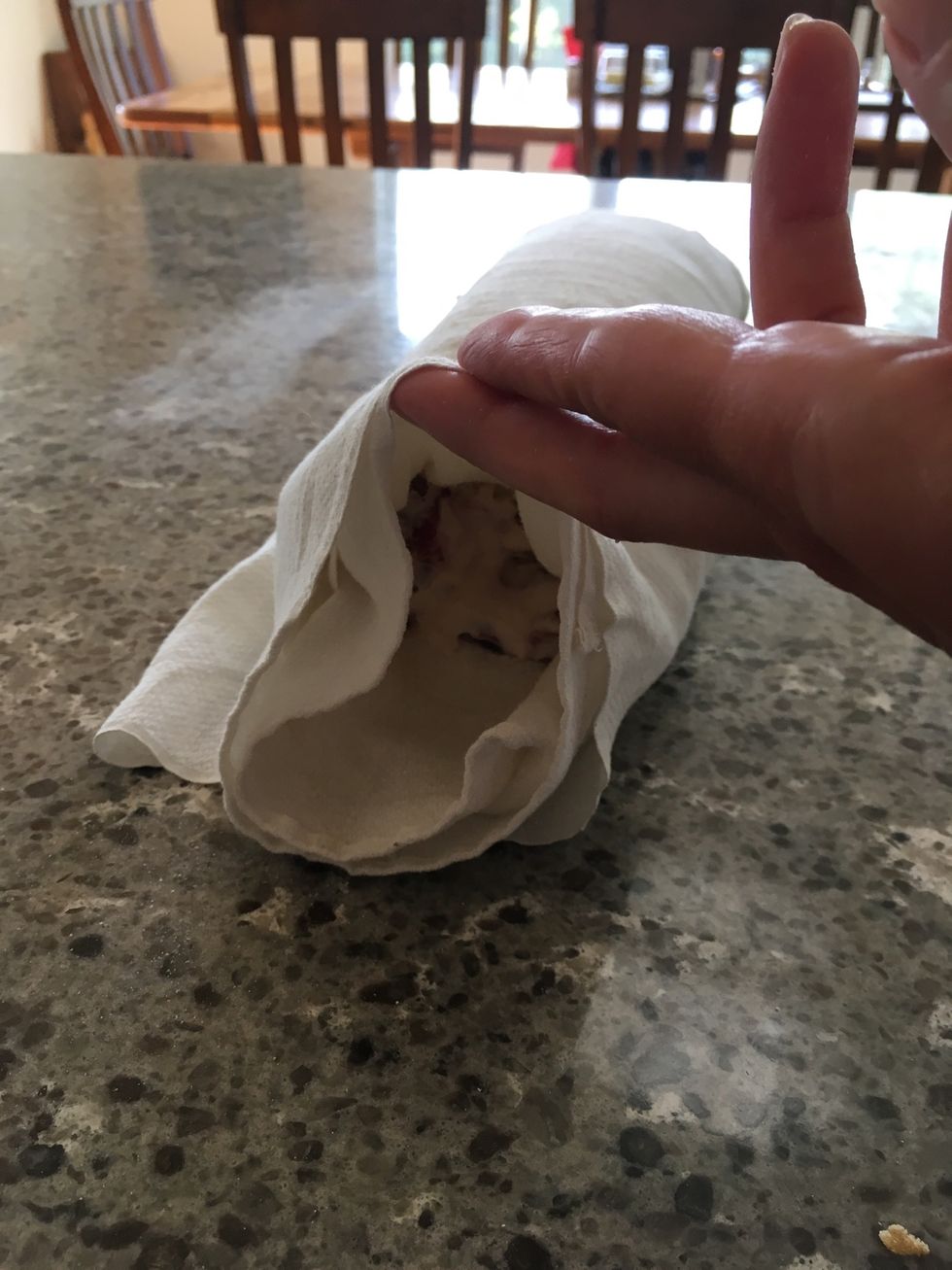 Roll filled cake back up in towel and place in freezer for 20-30 minutes to firm up or in refrigerator until ready to use.
When ready to serve, unroll gently so seam side is down.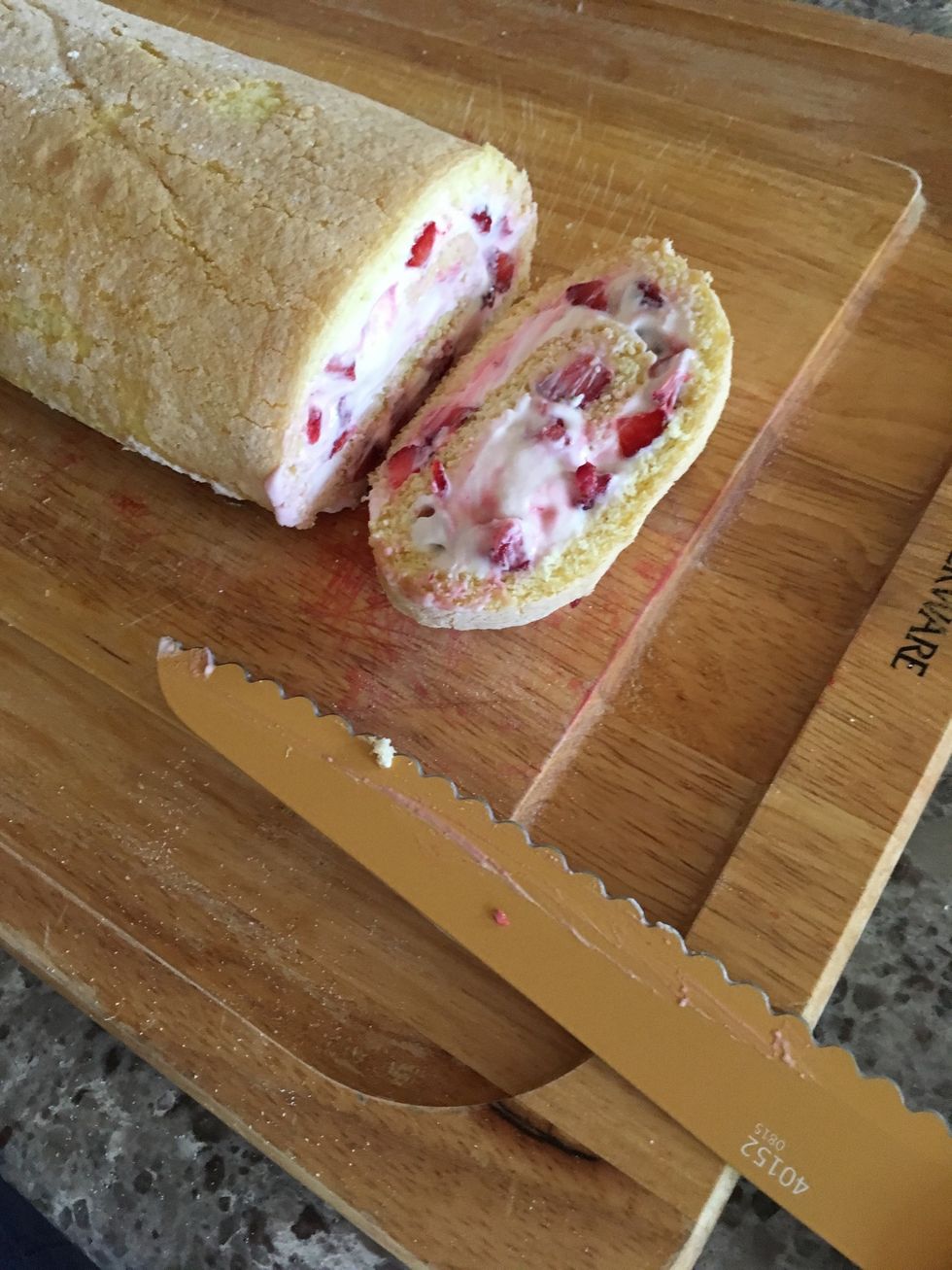 Use a serrated knife to cut the ends off, eat those yourself to make sure it's good😏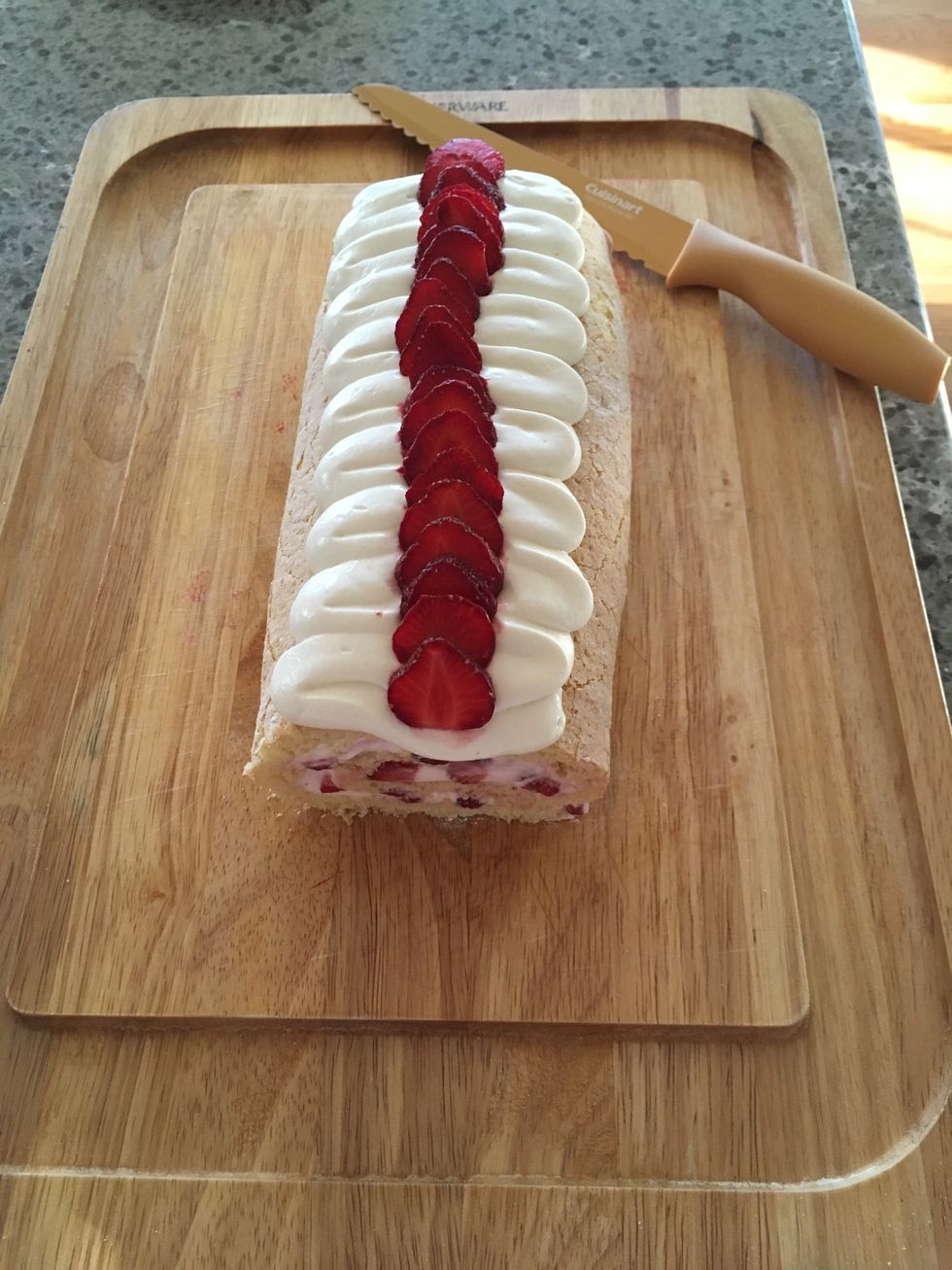 Pipe remaining whipped cream cheese over top OR dust with powdered sugar and garnish with remaining strawberries.
Serve!
3.0 Eggs
3/4c Sugar
1.0Tbsp Oil
1.0tsp Baking Powder
1/4tsp Salt
1.0tsp Vanilla Extract
3/4c Flour
1/3c Powdered Sugar, for rolling
1.0pt Heavy Whipping Cream, Filling
8.0oz Cream Cheese, Filling
1/2c Sugar, Filling
1.0tsp Vanilla Extract, Filling
1.0qt Fresh Strawberries, Filling