How to bake a foil-wrapped chicken dinner in one step!
This meal is filling and delicious.. not to mention you don't need to wash any pots or pans when you're done! It's hard to believe how easy it is to whip up this entire meal in one step 🍴
160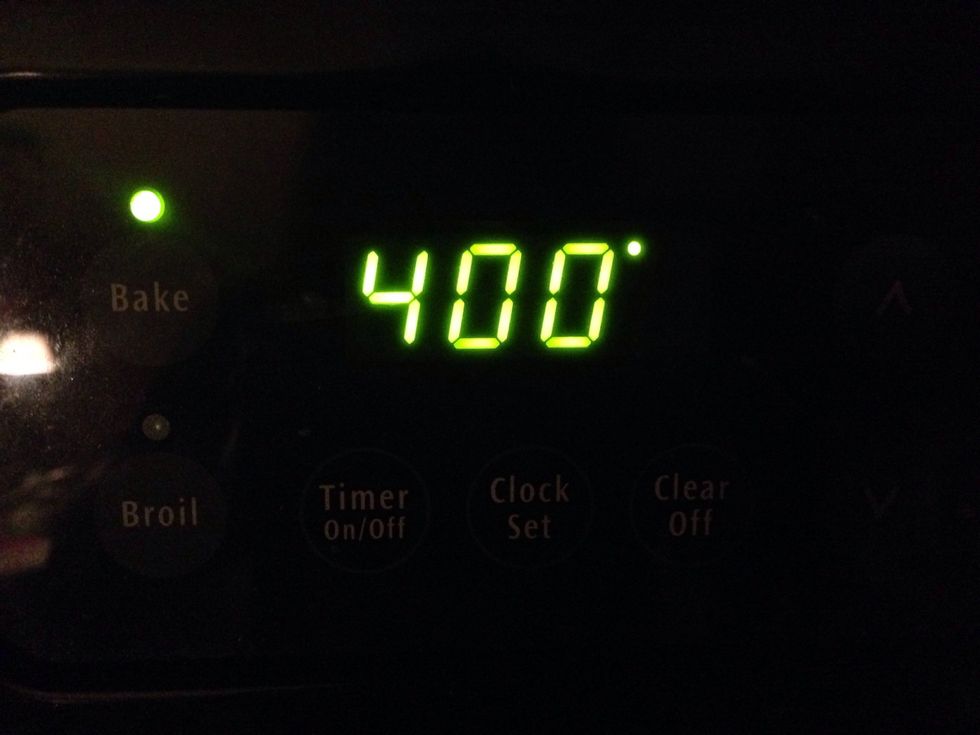 Preheat your oven to 400 degrees F!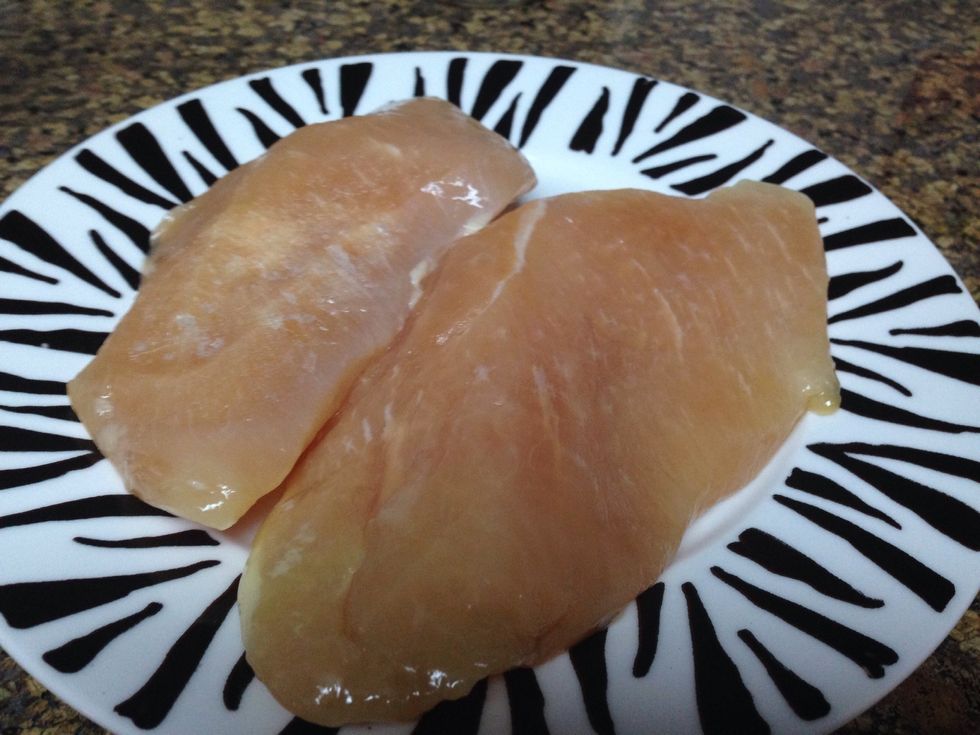 Wash and pat your chicken breasts dry 🐔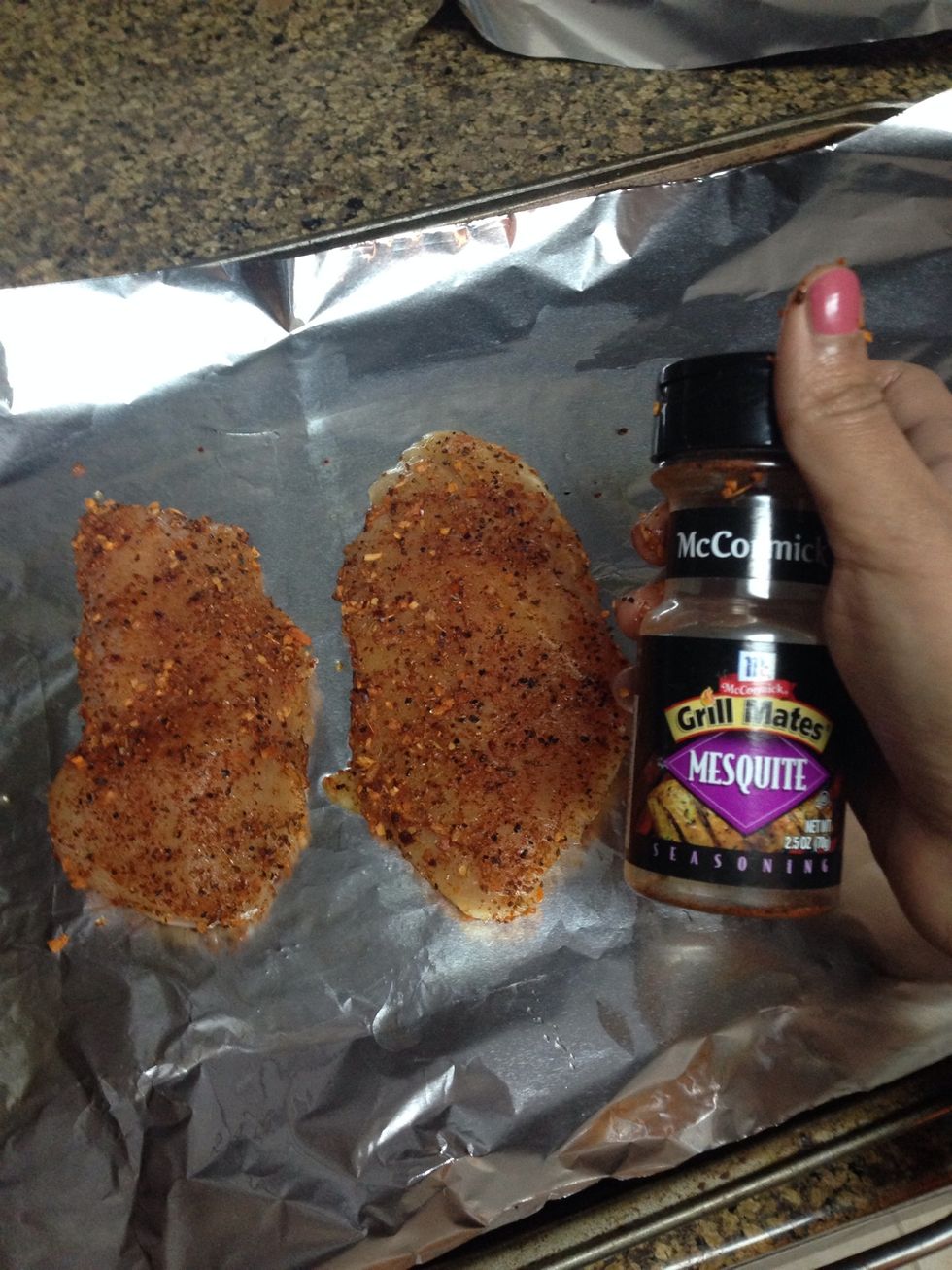 Spray olive oil onto a large sheet of foil and lay the breasts on it. Season both sides of chicken with choice of spices! I used Grill Mates in Mesquite :)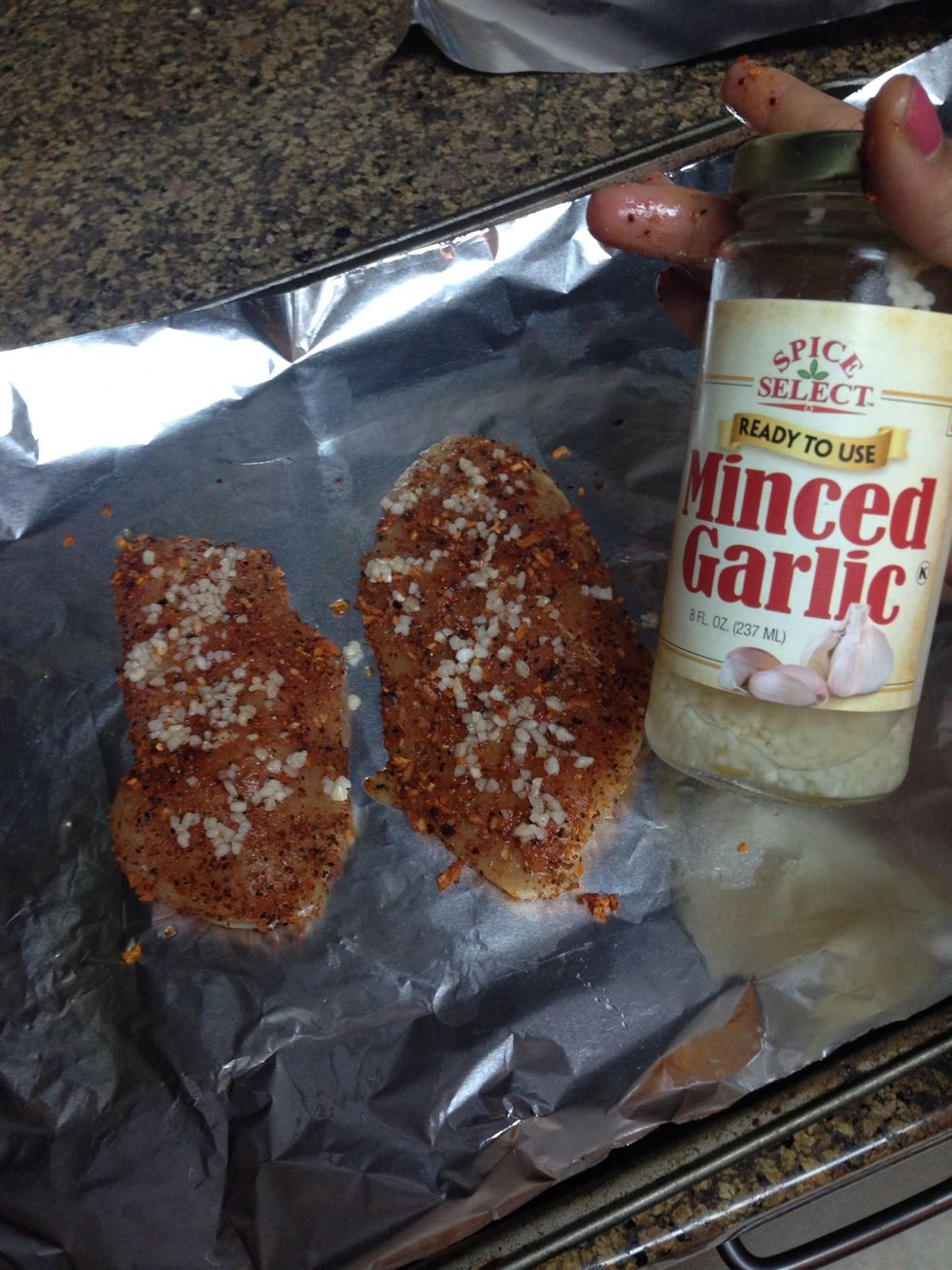 Add some minced garlic on top!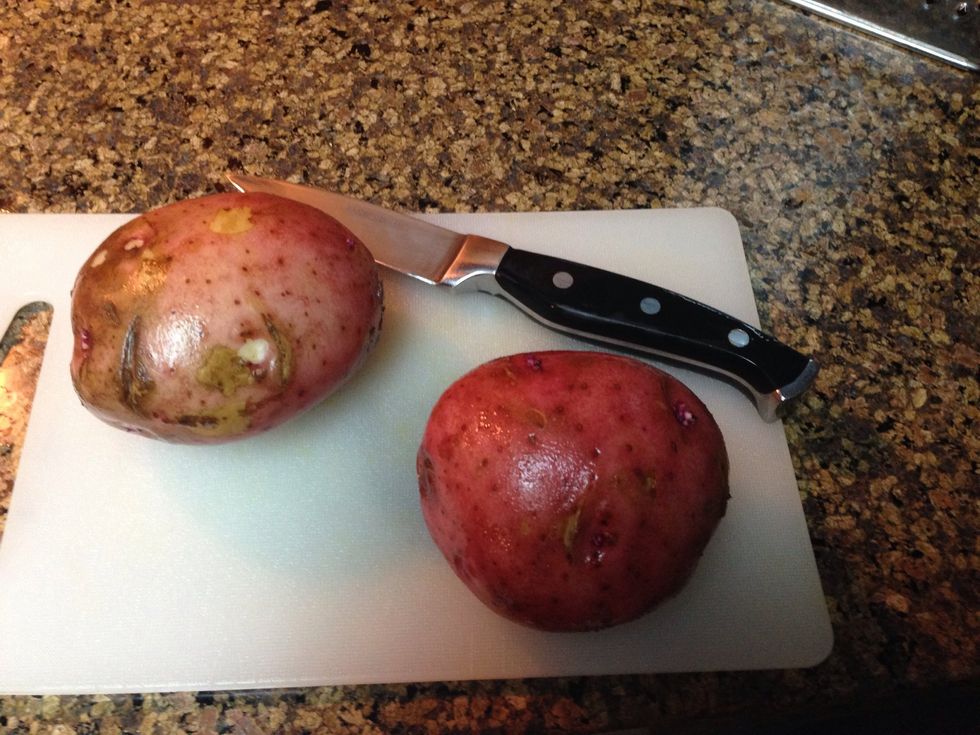 I have two potatoes shown here, but I only chopped up one into one inch cubes :)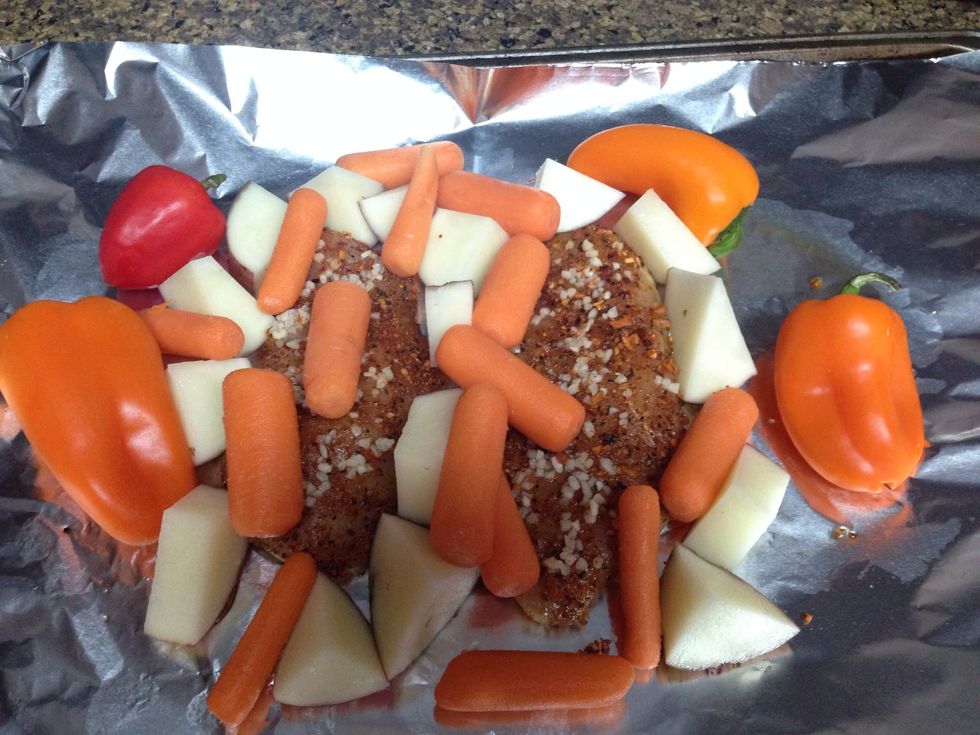 Grab a handful of carrots, your cubed potatoes and a couple peppers and lay them all around the chicken! (You can use your choice of hard veggies, soft ones might break down from the steam)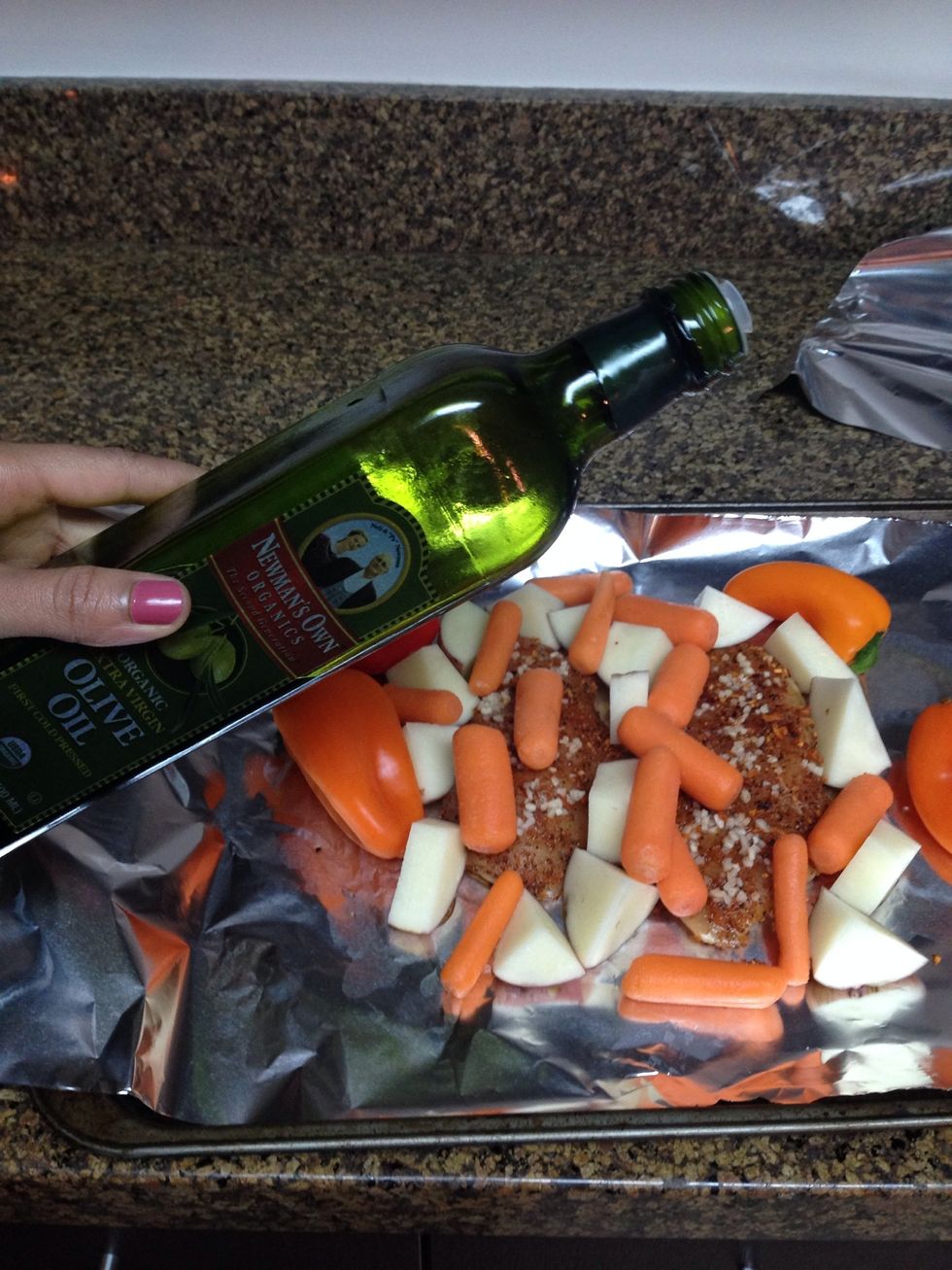 Drizzle some olive oil on top and then add some salt and pepper over everything! If you have a lemon laying around this would be the perfect time to squeeze it over the chicken and veggies for flavor!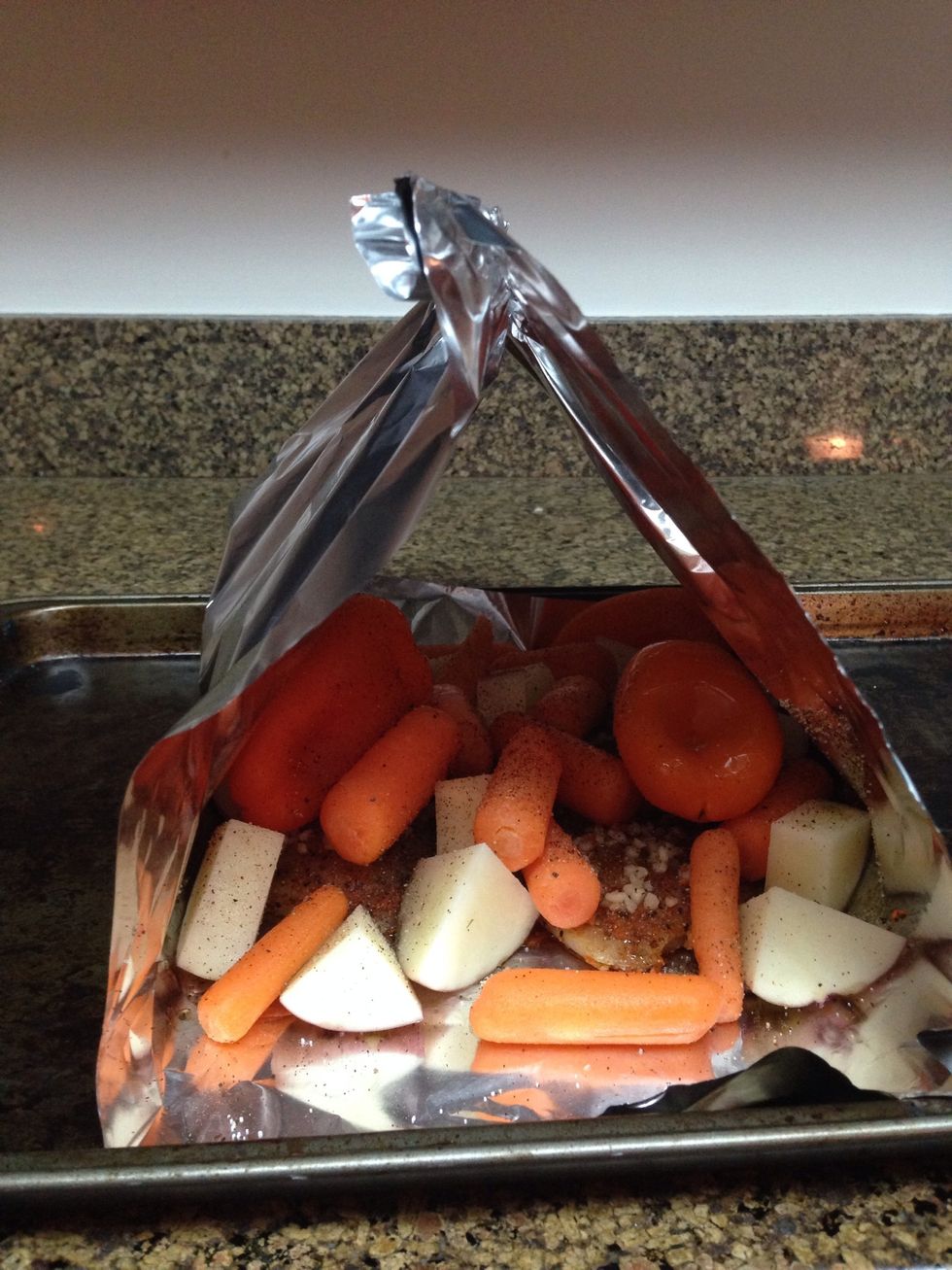 Now start to double fold the foil until the entire package is sealed. Leave enough head space for the steam to circulate (like shown), this is what cooks it al!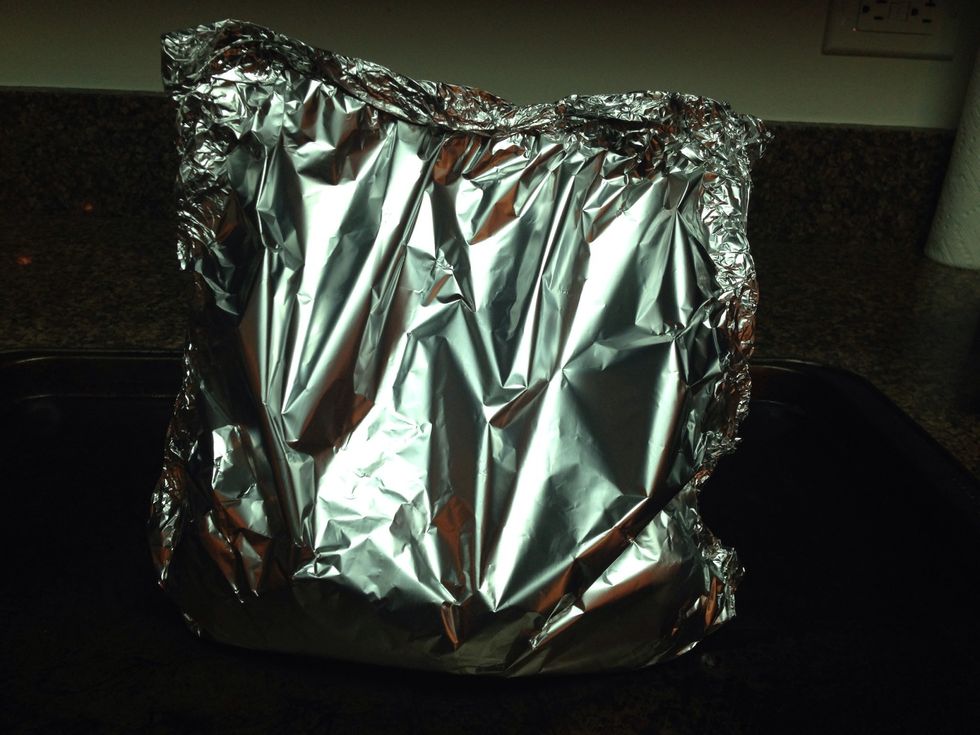 Like so! Make sure there are no spots where the steam can escape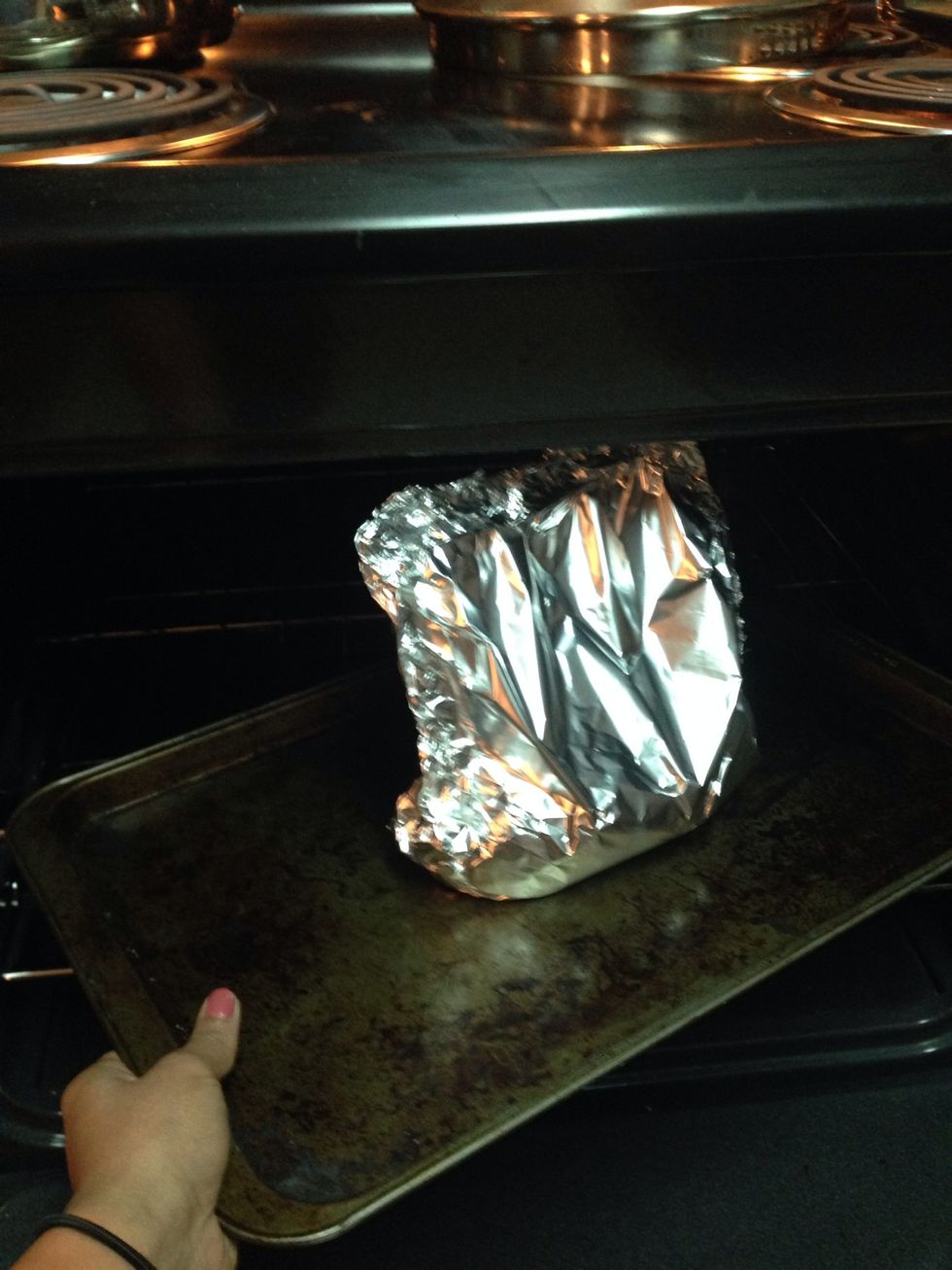 Stick into your oven and bake for 25-35 minutes, depending on the thickness of your chicken breasts!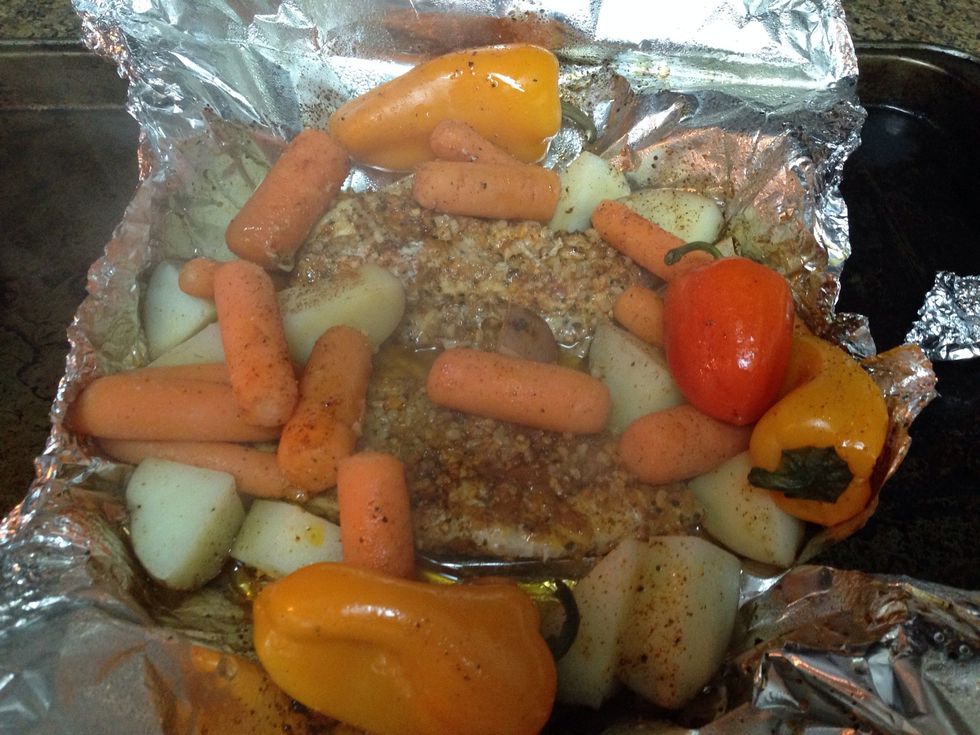 And voila! You have an entire meal prepared and you didn't dirty a single dish!
Plate it and serve 🍴 the veggies might need a few pinches of salt/pepper or seasoned salt. I added some hot sauce for some kick! Hope you enjoy :)
2.0 Chicken breasts
1.0 Potato
16.0 Carrot sticks
4.0 Peppers
Seasoning
Garlic
Olive oil
Foil