In a clean dry bowl - add all ingredients except oil & water. Mix well. I prefer to use my hands.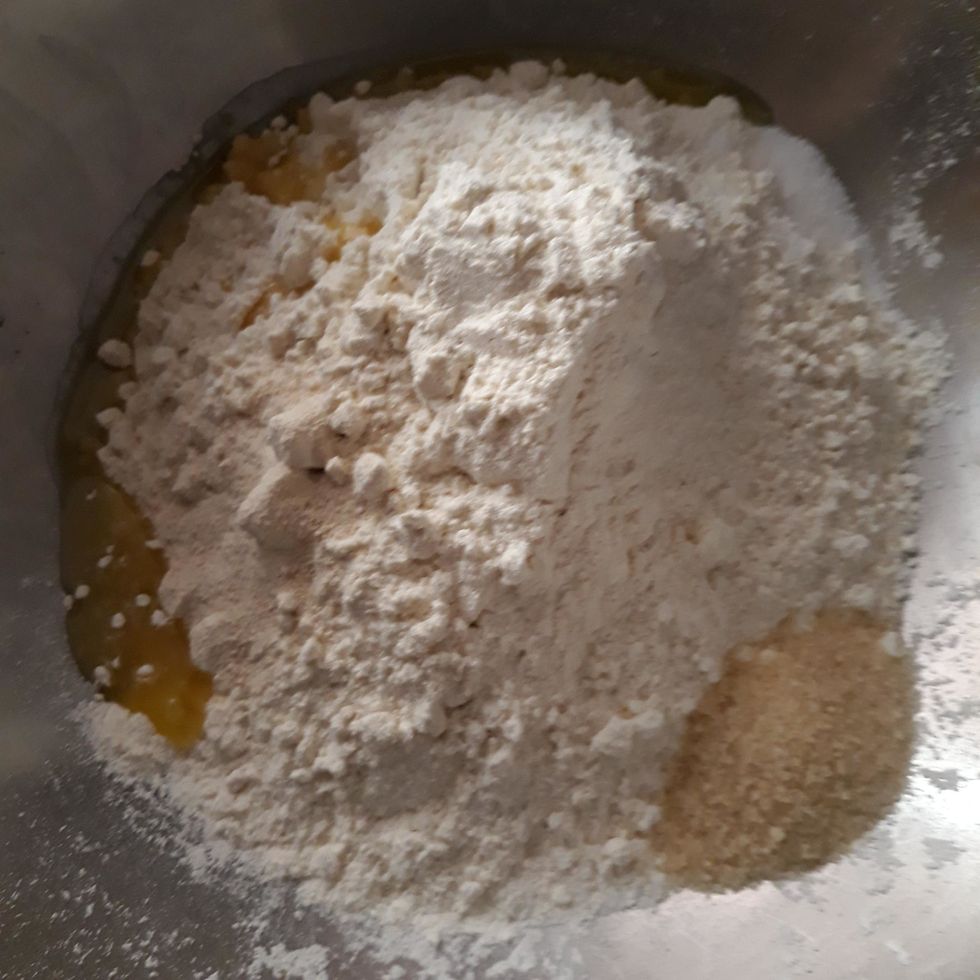 Now add the olive oil and 1 cup of warm water.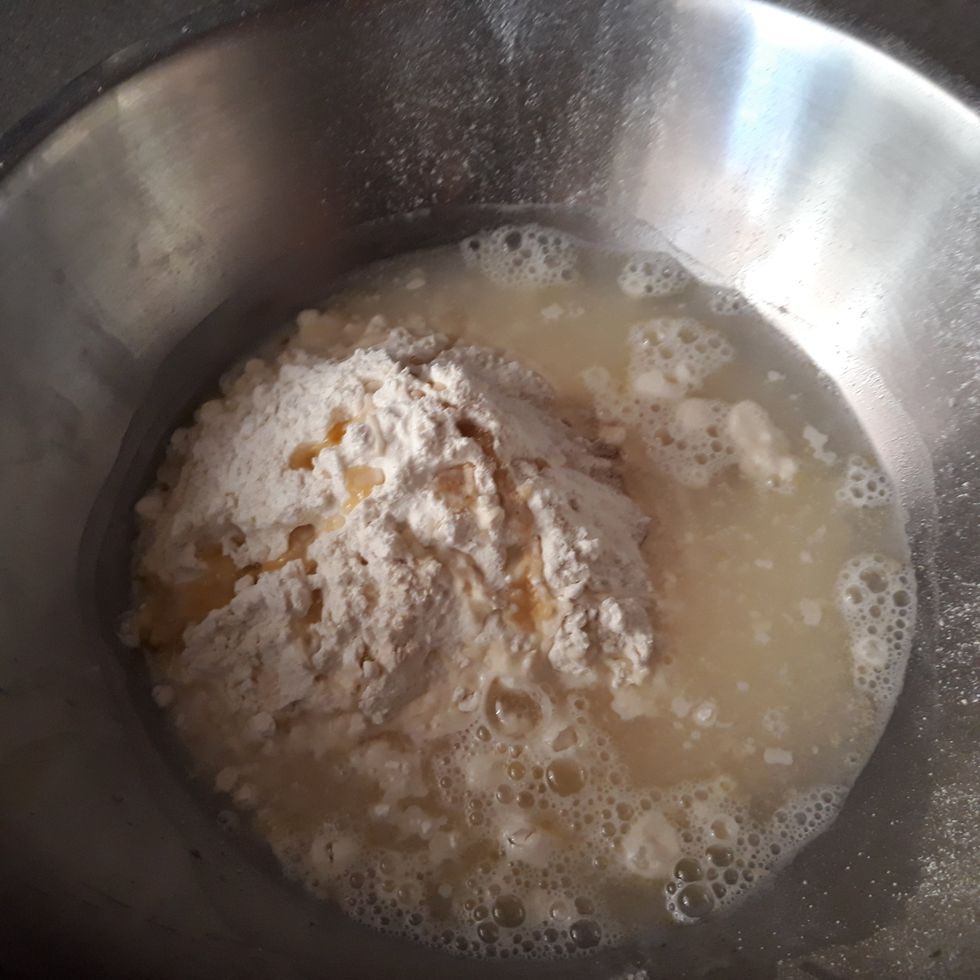 Mix well. Now if your dough is too dry add more water from the balance 1/4 cup. You may or may not need it based on flour quality, temperature of the day etc.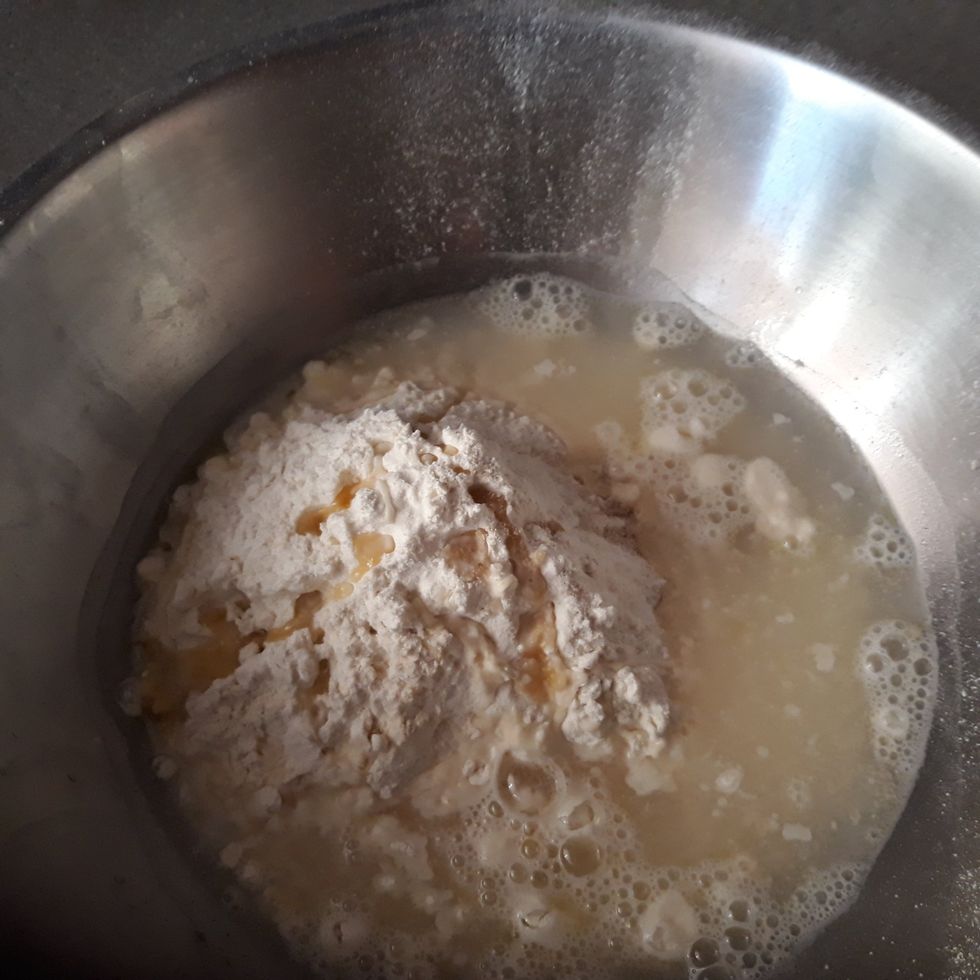 Once you have mixed the dough well it should come off the sides of the bowl easily. Now I start kneading the dough till its smooth. I start with grabbing the dough with 4 fingers from the outer circle
& now stretch it and pull it to the centre of the circle and press the dough with the thumb. Keep doing this till you work the dough to a smooth ball. This is a very therapeutic exercise.
Lift the dough off the bowl - Oil the bowl and place the dough back.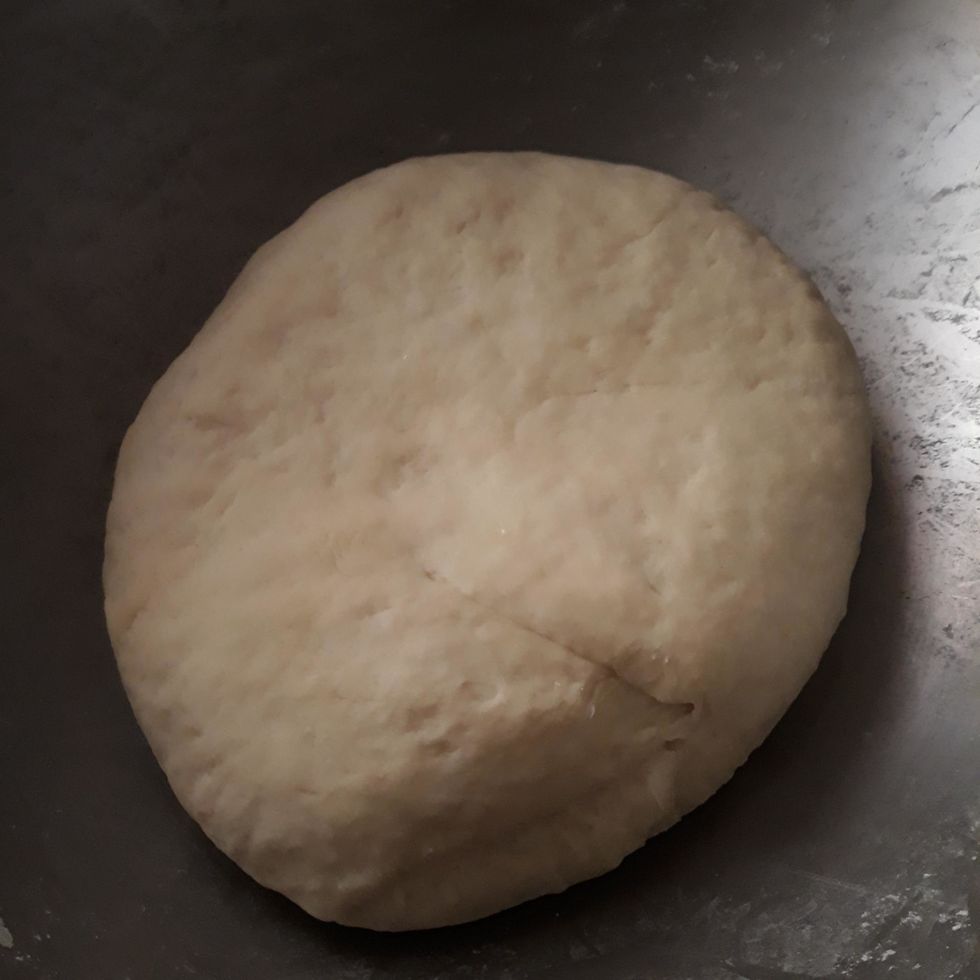 Allow it to rest till it doubles in size in a warm spot.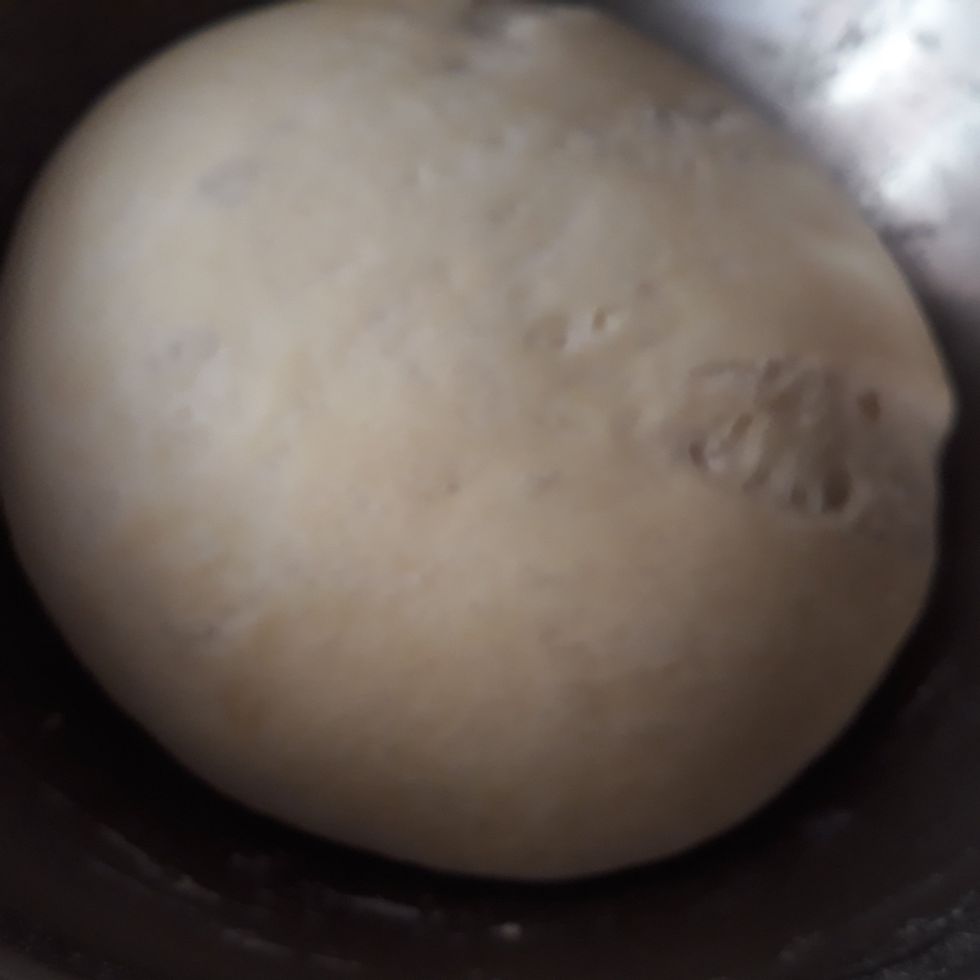 In a flat rectangular baking tray- line it with baking paper. Turn the bowl over on the baking paper. It will come off easily and you can see all the air pockets trapped in the dough.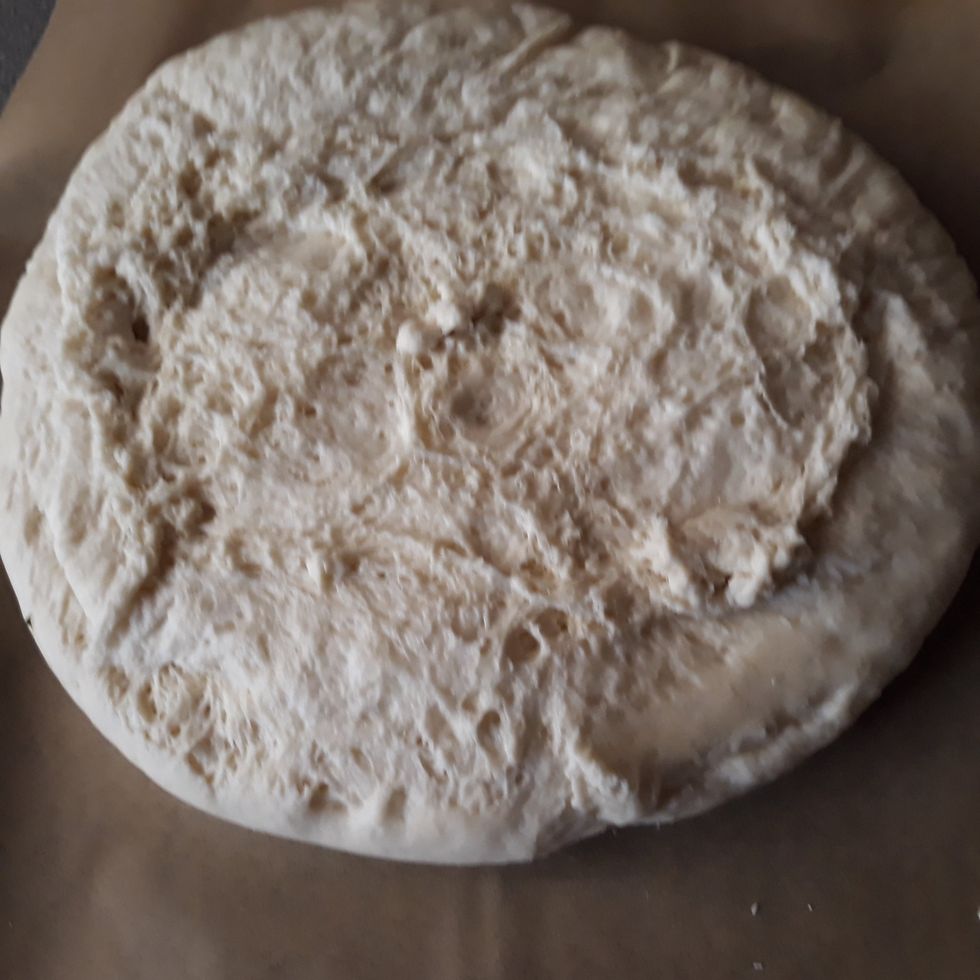 This is another exercise I like doing with my fingers rather than a rolling pin. Spread the dough till it covers the tray. Now sprinkle the top with salt and rub with oil to avoid it drying out.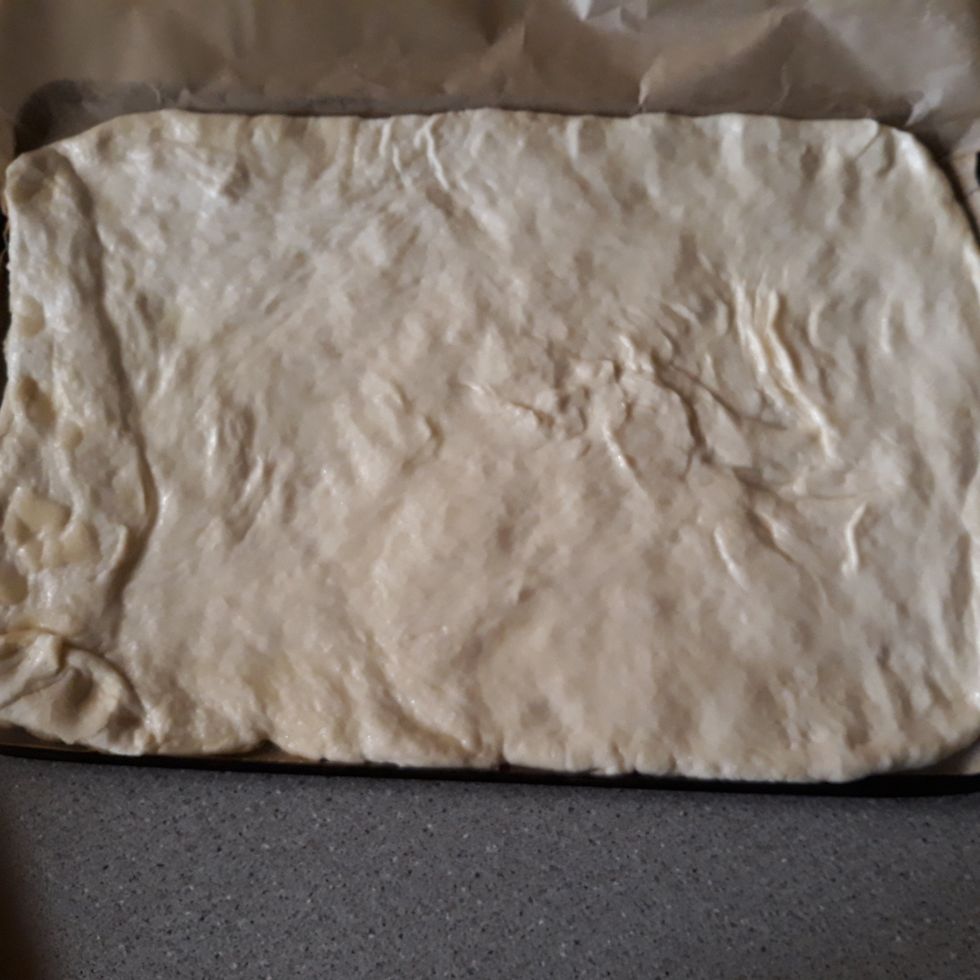 Preheat the oven to 200C . Place a small bowl of hot water in the oven . Add your favourite toppings. Allow it to stand for 15 minutes before baking this for 25-30 minutes, till the top turns golden.
Best served warm. When I go for a party I usually have a variety of toppings placed in rows - with gaps in between. This presents well and leaves space between different toppings. Following are
flavors that I have tried. 1. Basil & Dried Tomato 2. Black Olives & Rosemary 3. Caramalized Onion and Thyme 4. Sliced Potato, Sliced Onion, Olive oil salt & Rosemary
5. Minced Black Olives,Roasted Red Capsicum & Anchovies 6. Halved Grapes, Olive Oil & Rosemary 7. Sage & Mozzarella 8. Artichoke antipasto, capers, anchovy & oregano 9.Garlic, Basil & Sundried Tomato
3.0c Unbleached Plain Flour
1.0Tbsp Bread Improver
2.0tsp Caster sugar
3.0Tbsp Olive Oil
2.0tsp Yeast
2.0tsp Salt
1/4c Warm Water