A delicious, light apple sponge with a slight hint of cinnamon.
11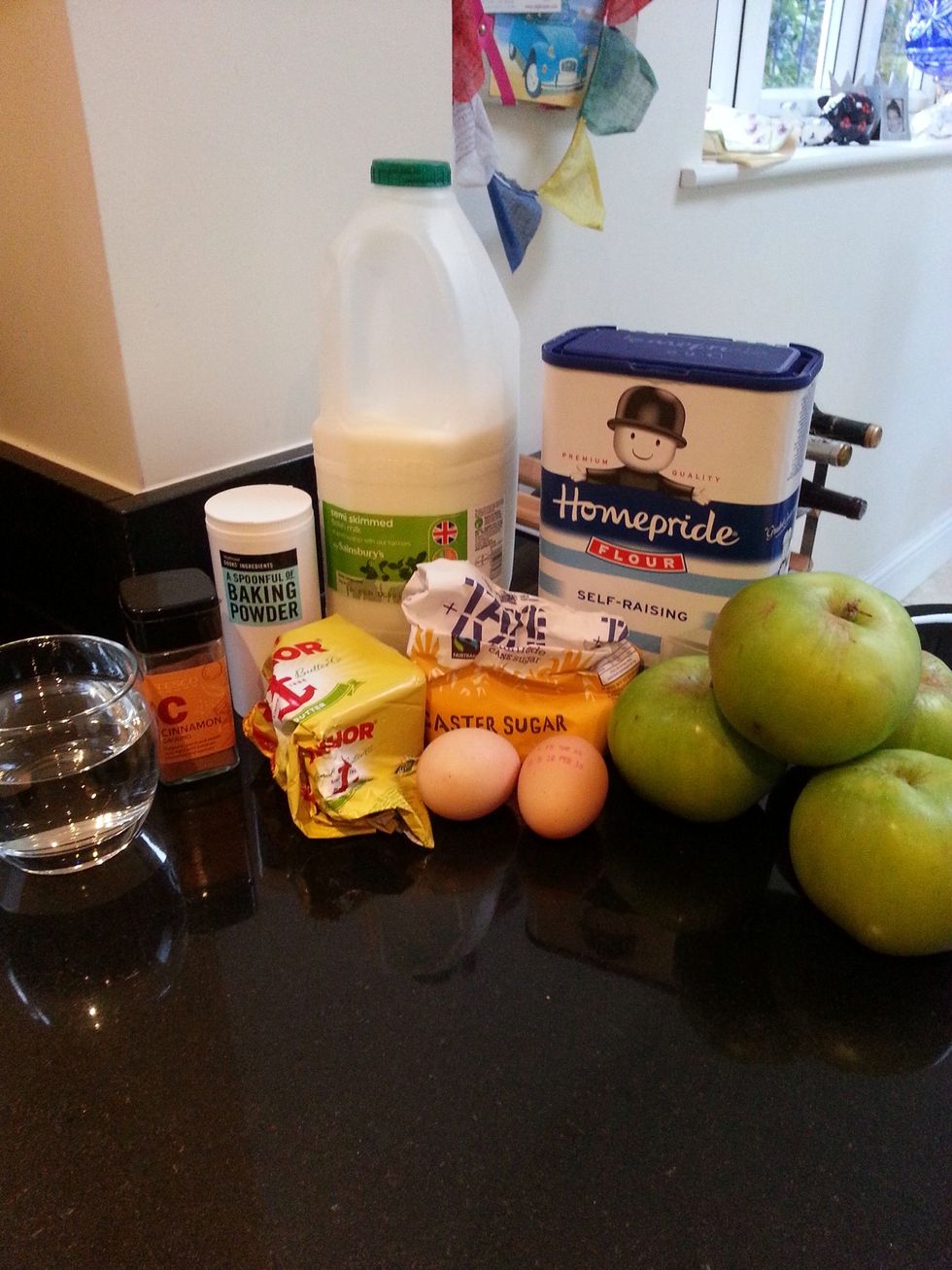 These are the ingredients you will need.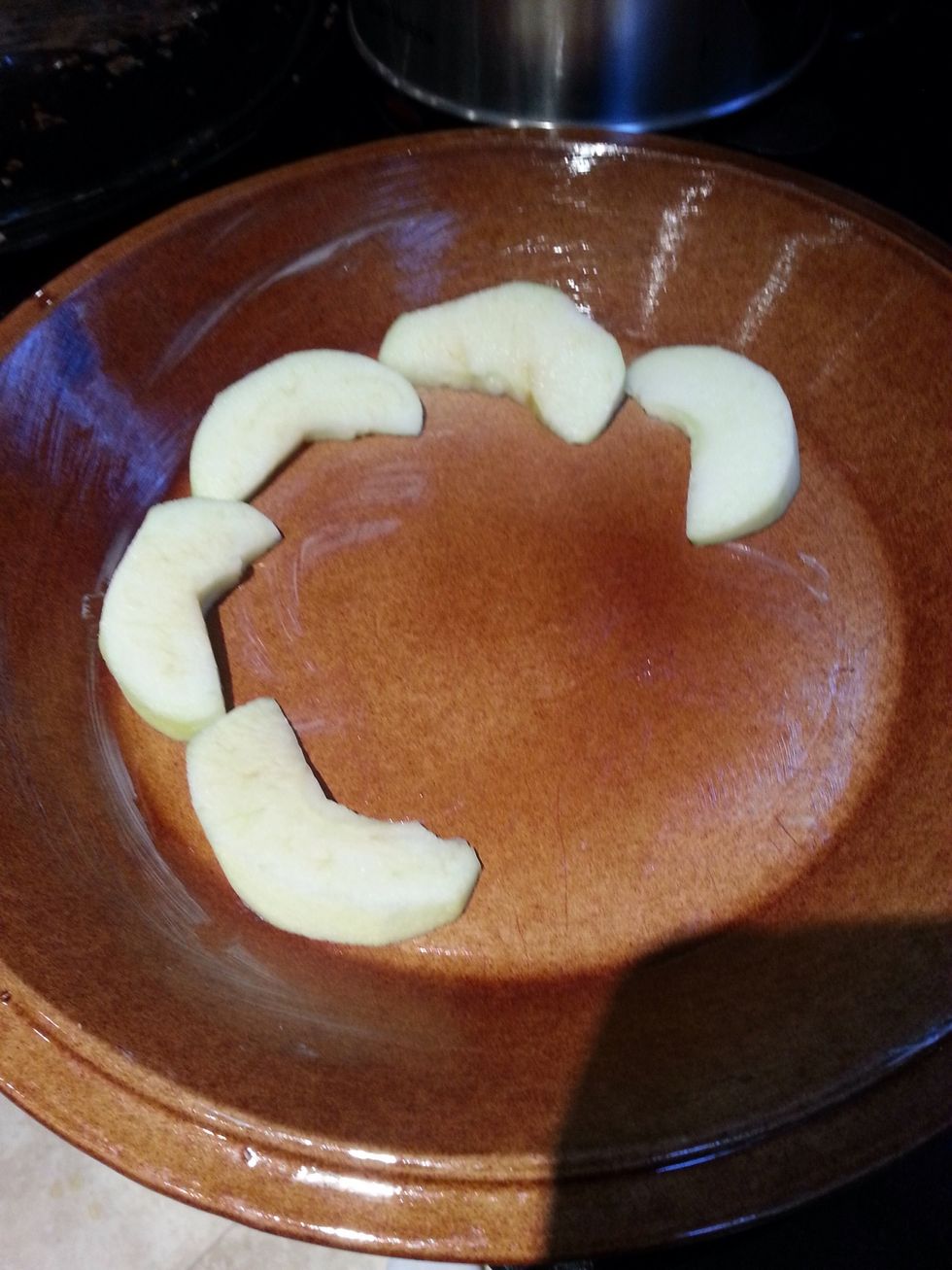 Slightly grease a wide casserole bowl with butter, the dish shouldn't be too deep. Peel and slice the apple, they should be roughly half a centimetre thick. Then start layering the apple in the dish.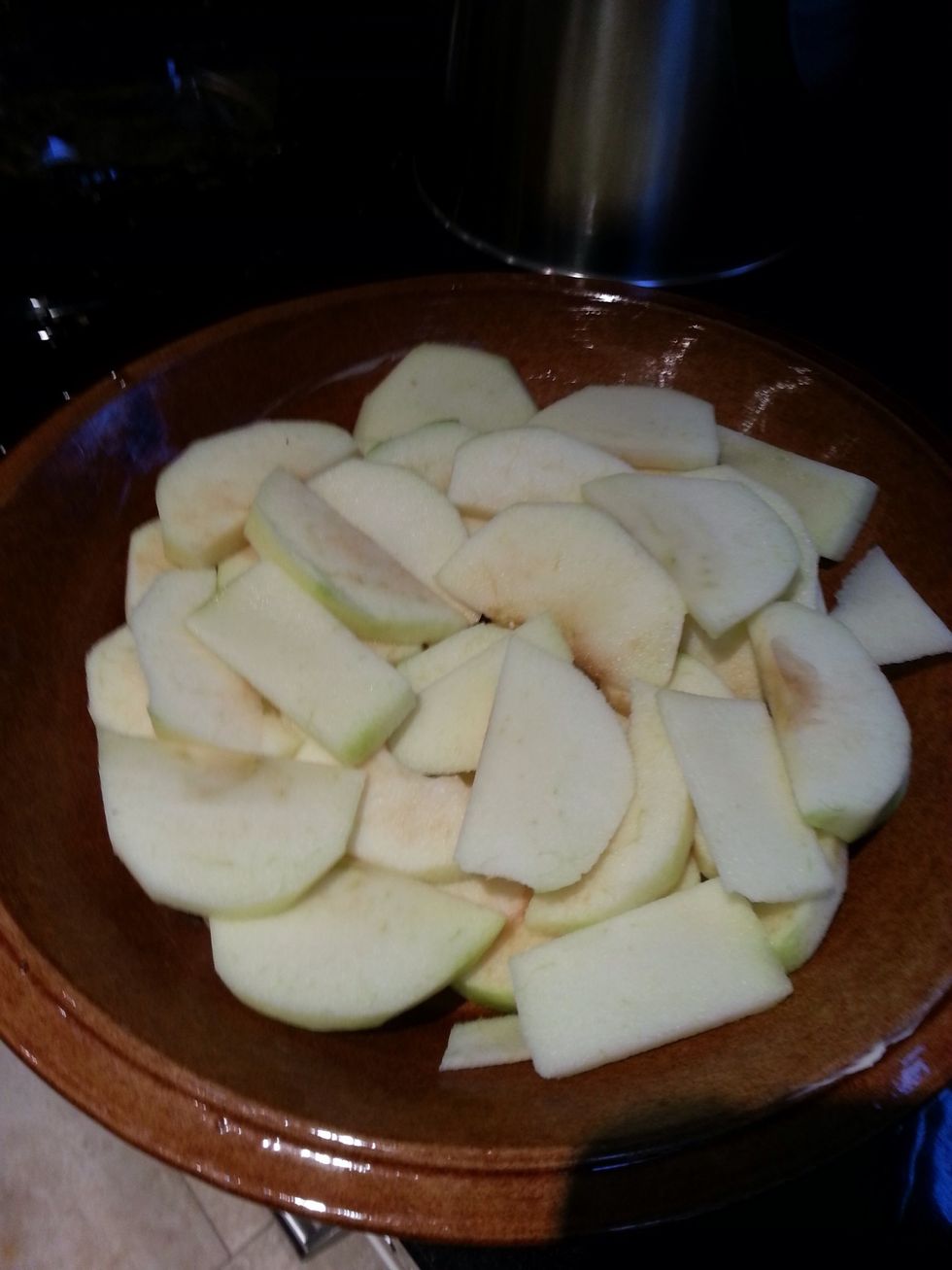 This is how it should look when all the apple is cut and in place.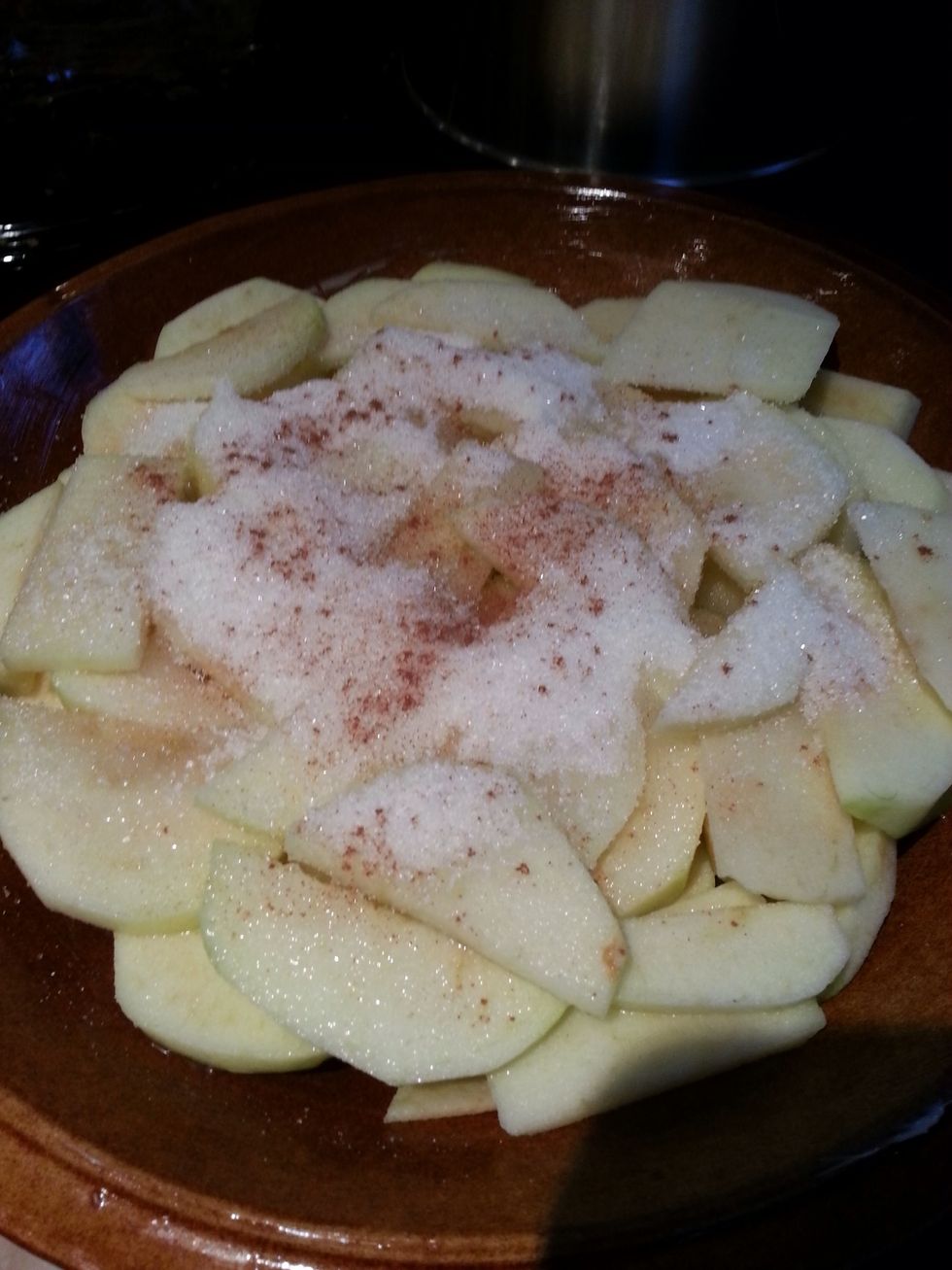 Next, pour the water over the apple and sprinkle the granulated sugar (not the caster) and the cinnamon on top - you can add a little more cinnamon depending on your preferences.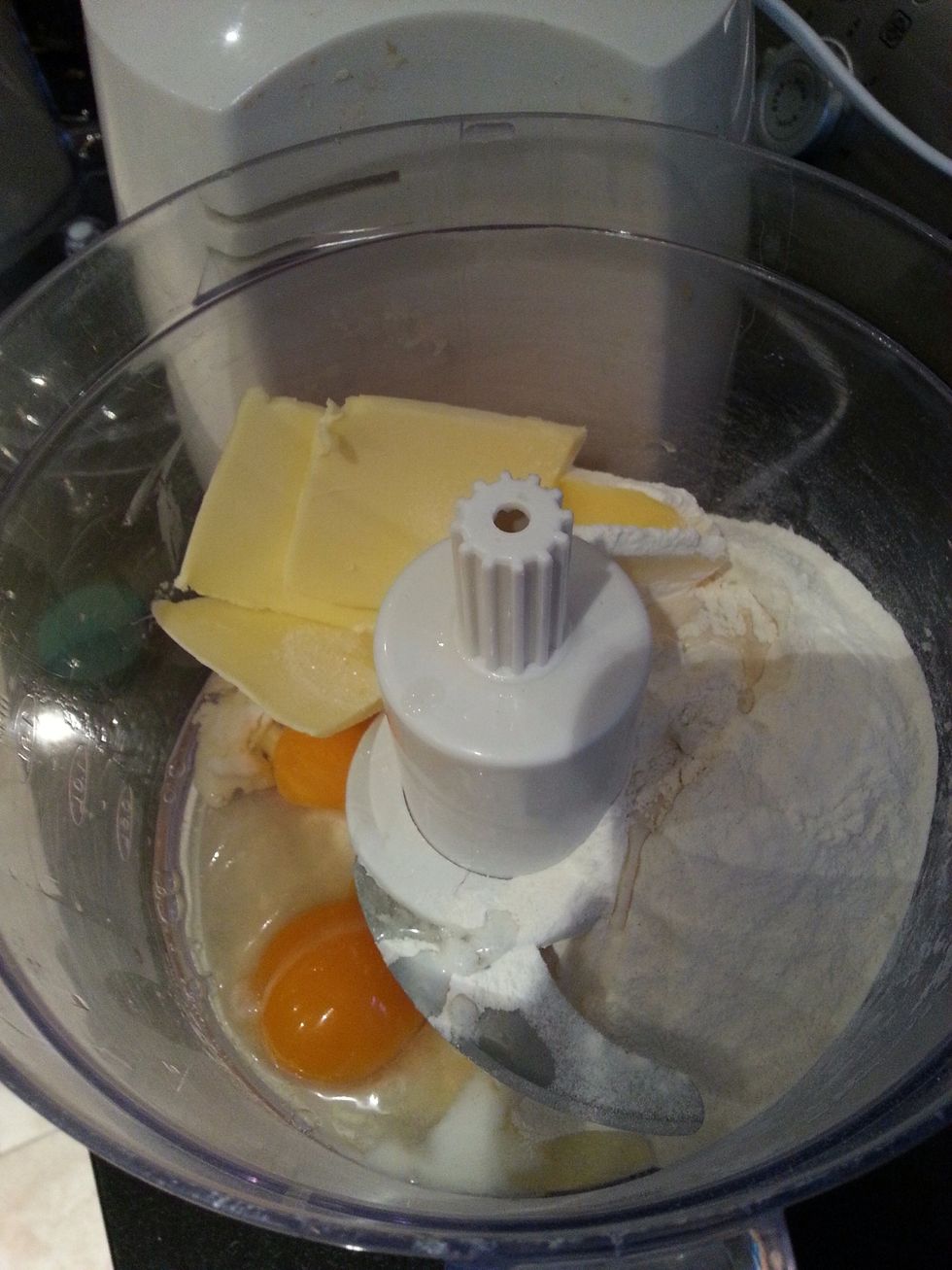 You now need to make the sponge. Mix the remaining ingredients (flour, baking powder, butter, caster sugar, eggs and milk) all together.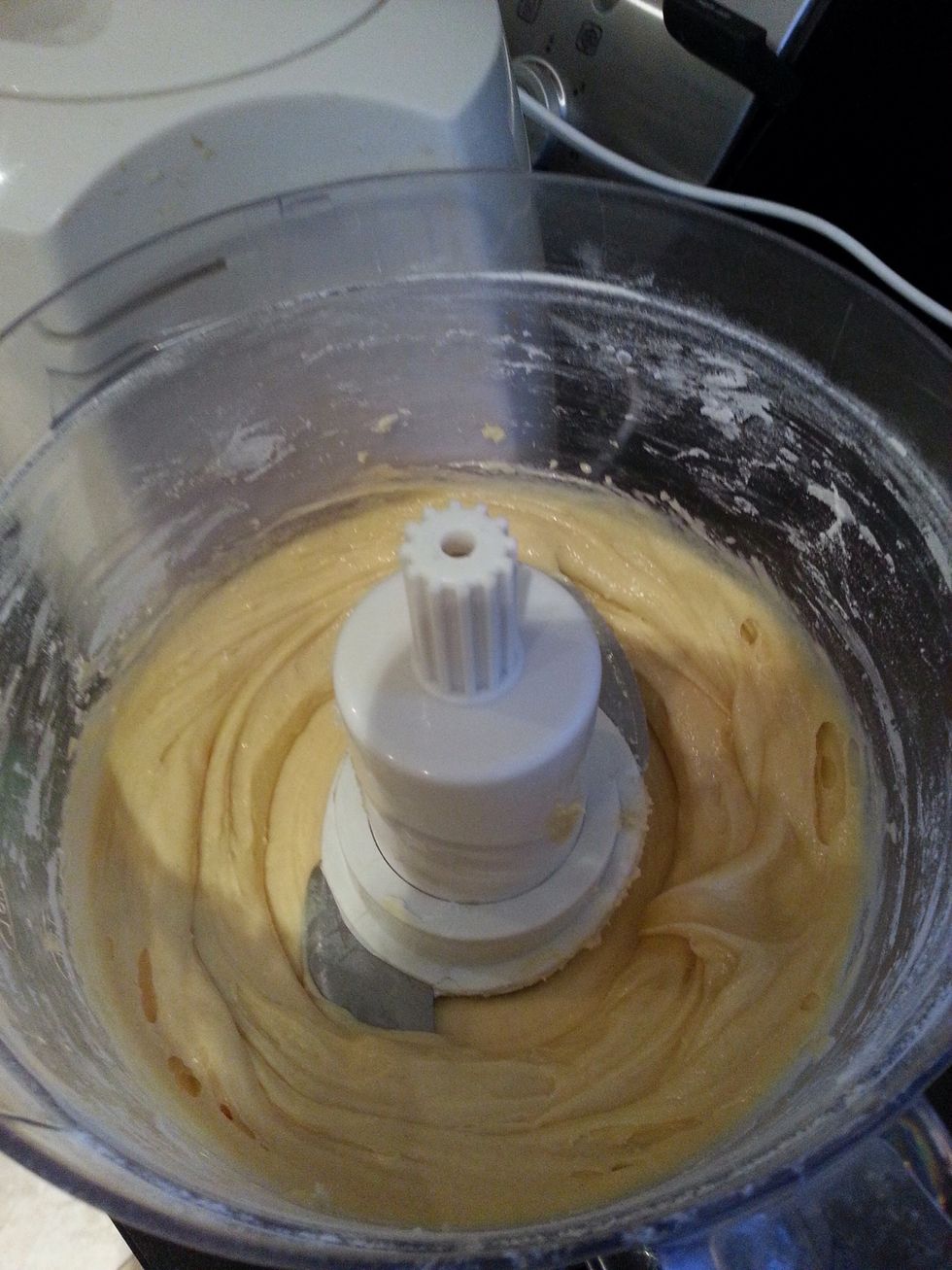 This is how the mixture should look. Again leave the mixer on a few seconds too long to ensure there is enough air in the sponge so it rises nicely.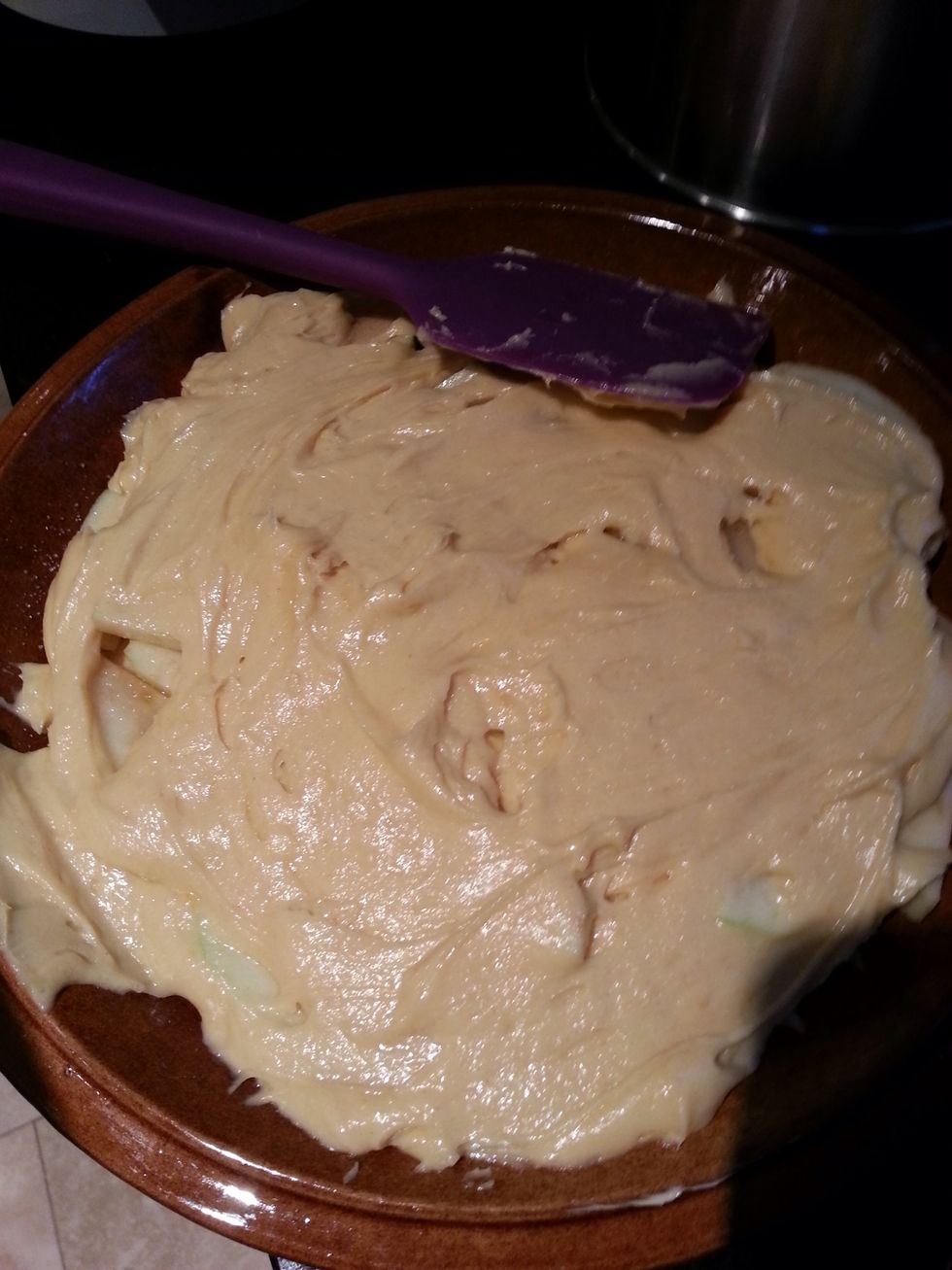 This is slightly tricky as the apple often gets attached to the spatula but you need to spread the mixture over the apple.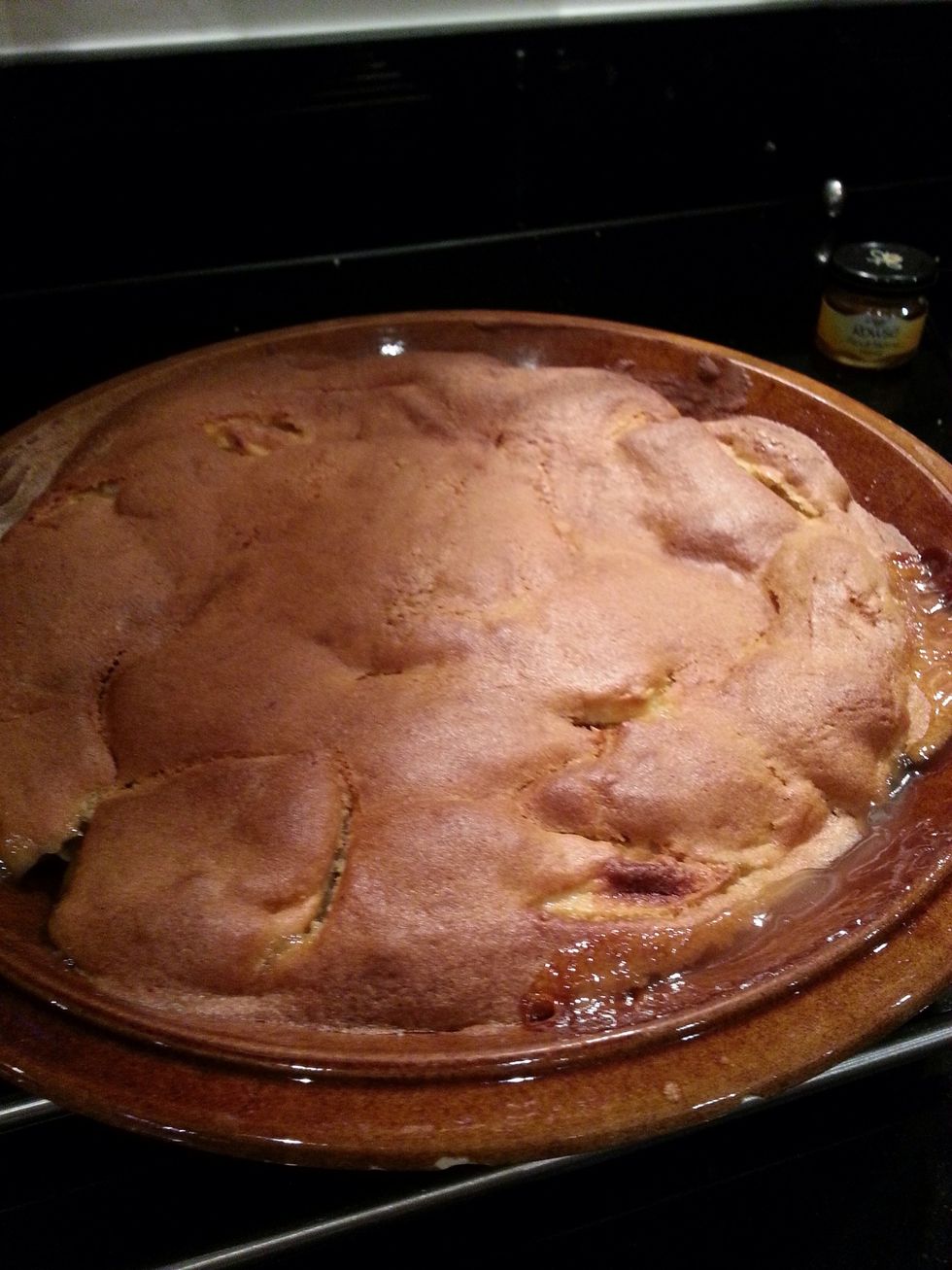 Finally put the dish in the oven for 180 degrees on a fan setting for 45-50 minutes. Take it out when the top looks nice and brown (see above). Serve alone or with some warm custard. Enjoy :-)
75.0g Butter/margarine
75.0g Caster Sugar
125.0g Self raising flour
Pinch of baking powder
2.0 Eggs
1.0Tbsp Milk
4.0 Large cooking apples
4.0Tbsp Water
75.0g Sugar (Granulated)
Pinch of cinnamon