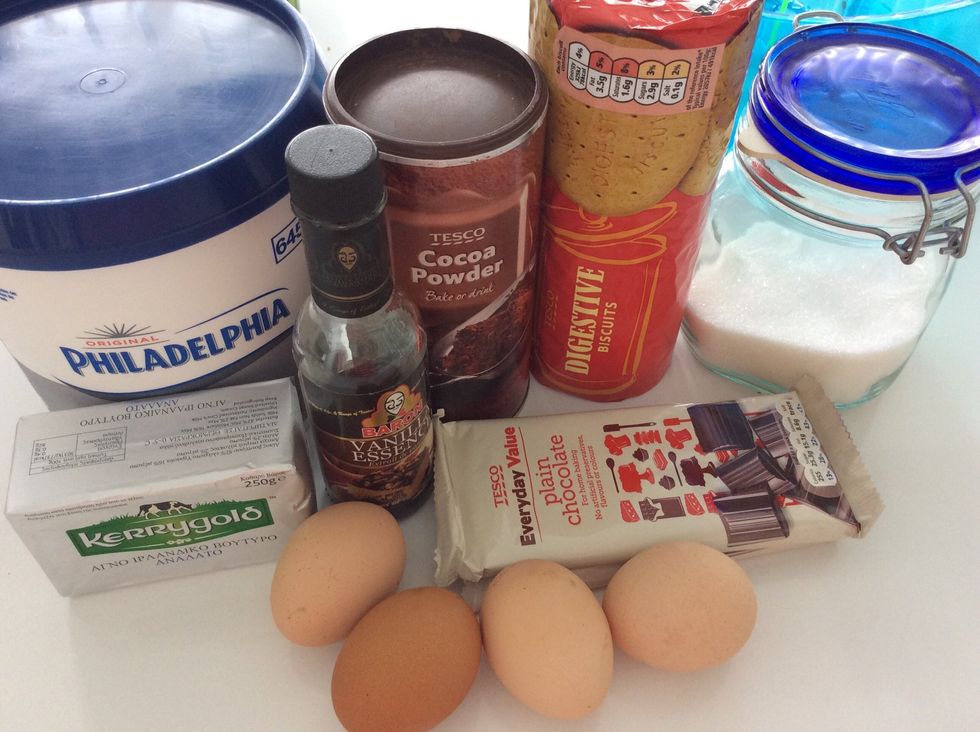 Gather ingredients
Let's start from the base. Put the biscuits and cocoa powder in a food processor and process until finely ground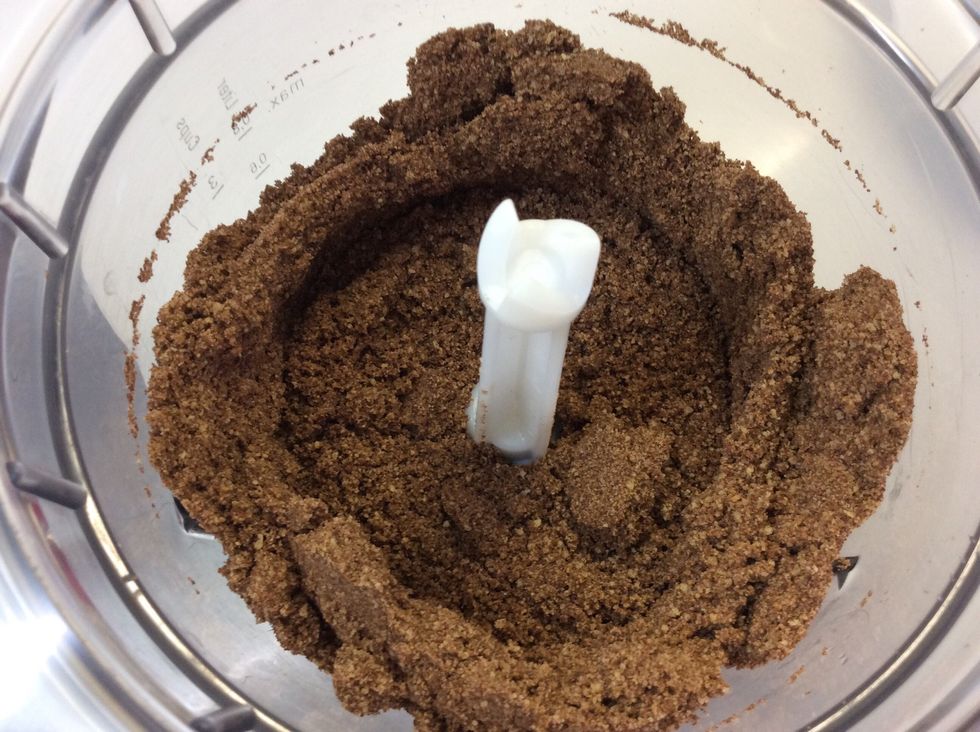 Put aside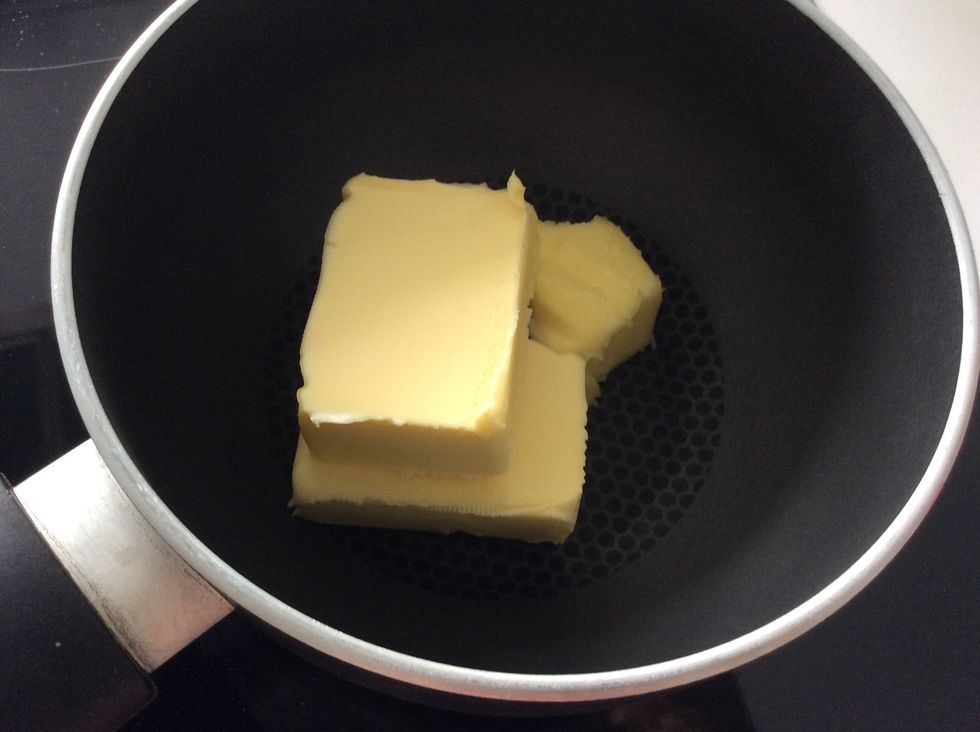 Put the butter in a small pan and cook it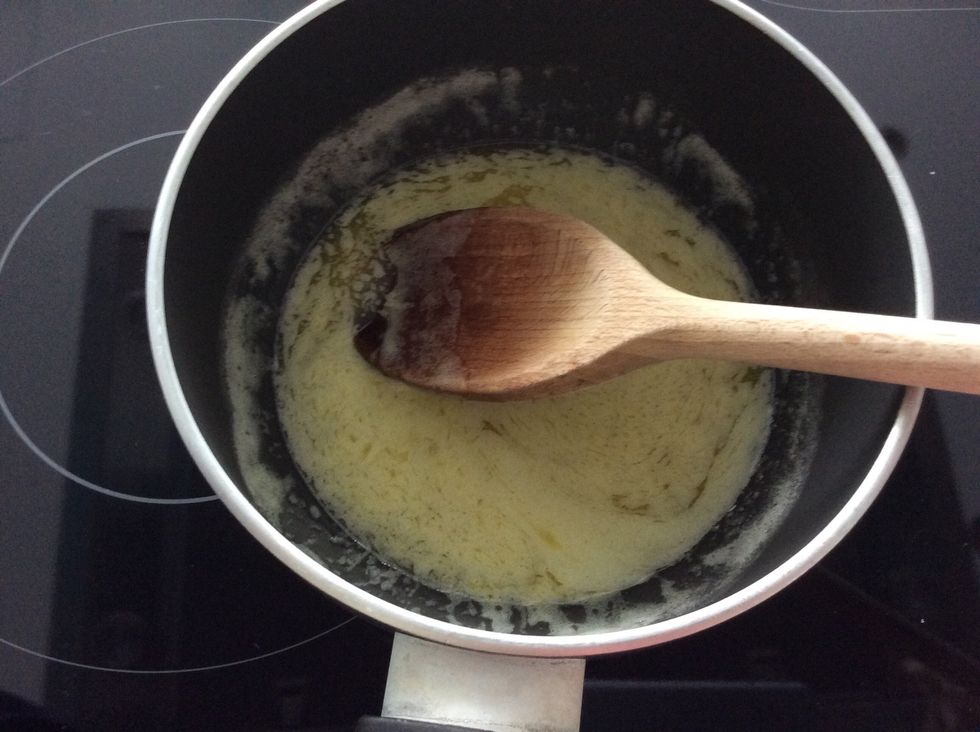 Remove it as soon as it is melted, try not to burn the butter
Add the ground biscuits and stir to mix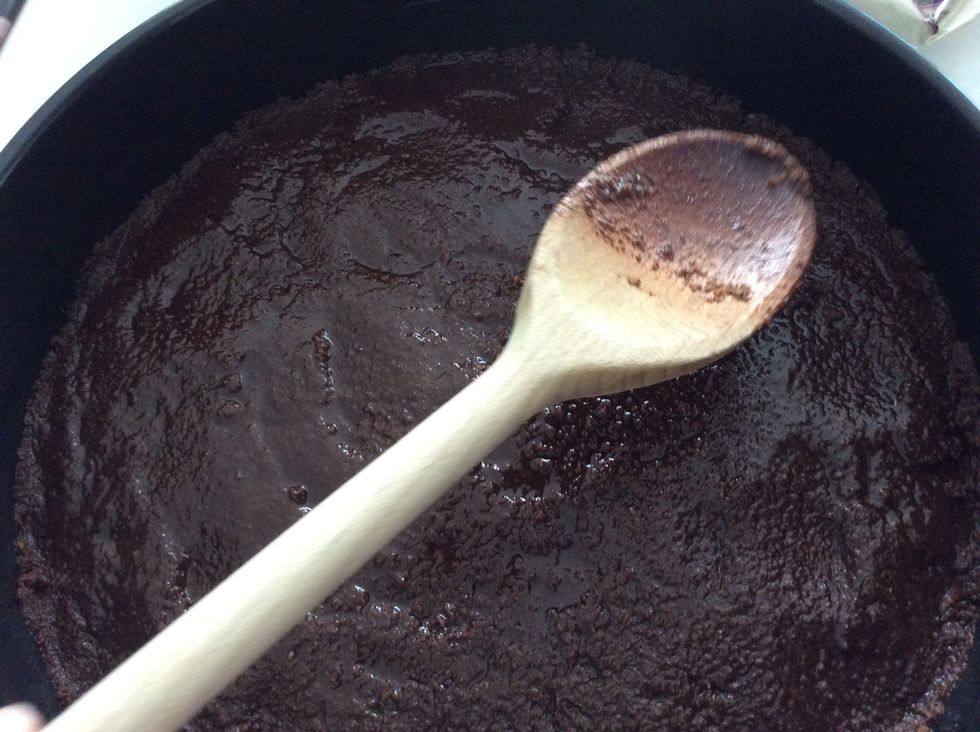 Spread the mixture in the cake tin and put it in the refrigerator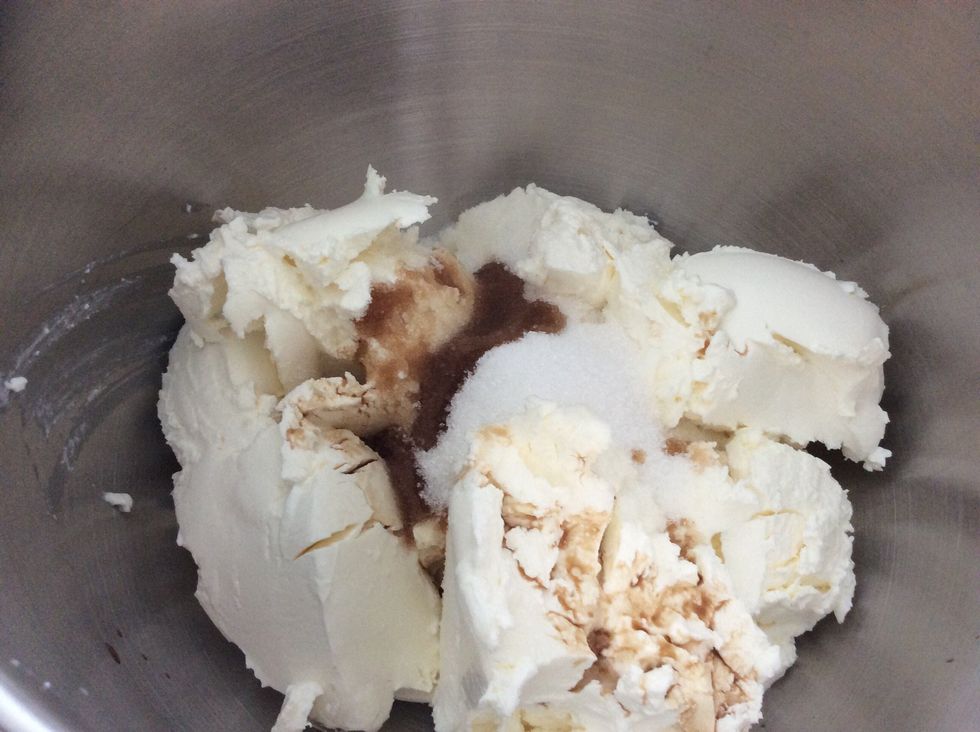 Put the cream cheese, vanilla extract and sugar in the mixer and beat on slow speed for 2 minutes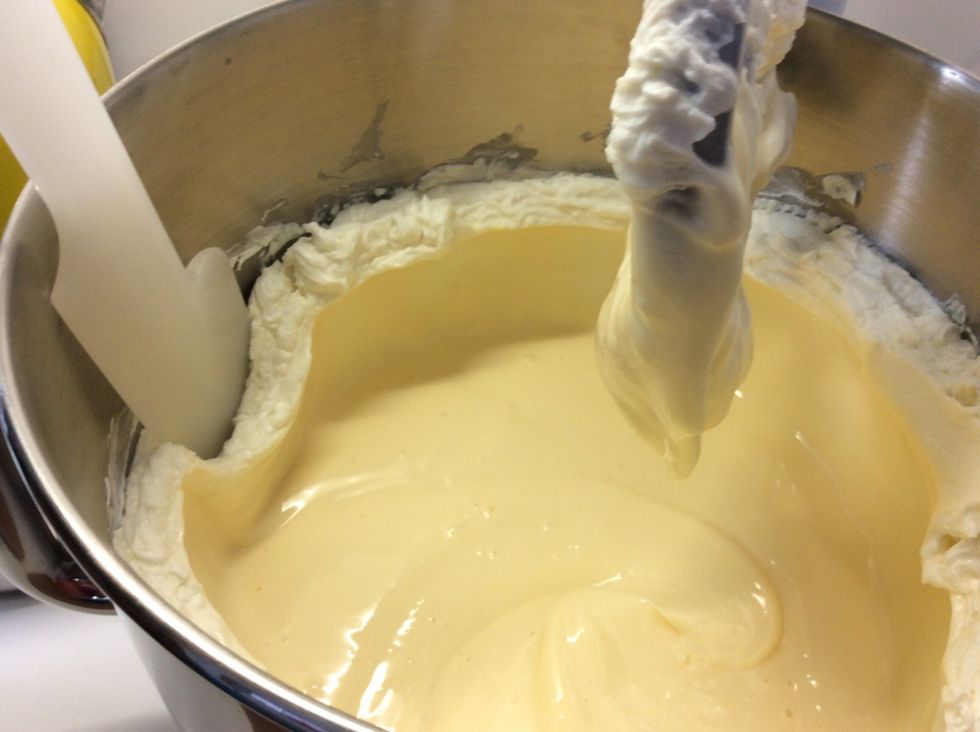 Add the eggs, one at a time while still mixing, scrape down the mixture from the sides of the bowl and beat for a minute longer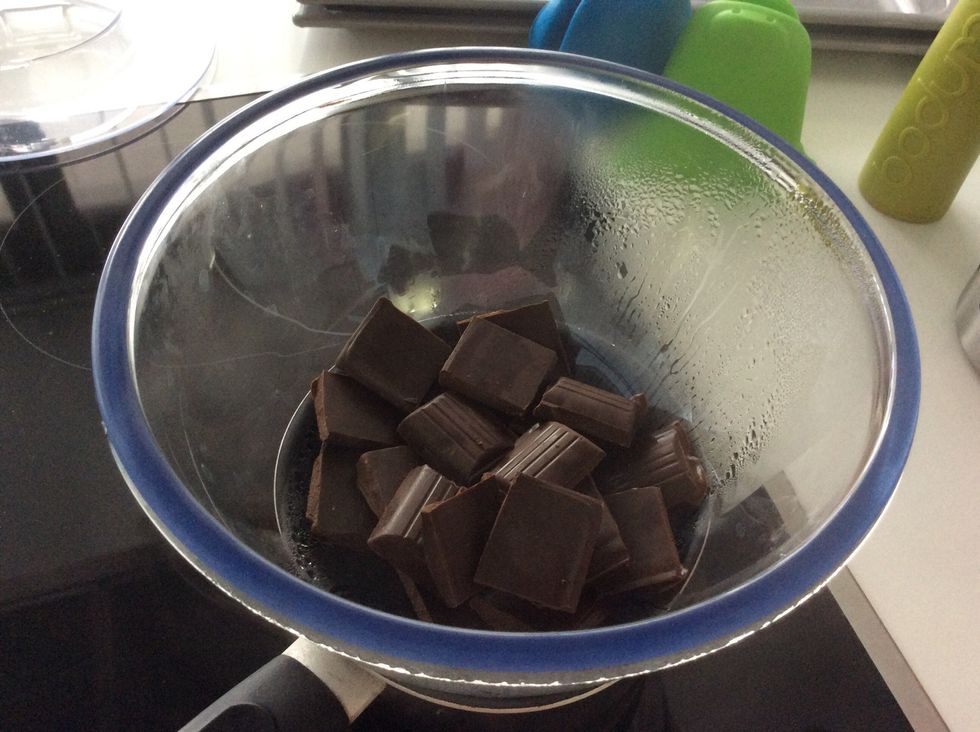 Melt 200gr. of the chocolate on a bain marie and remove the bowl as soon as it is melted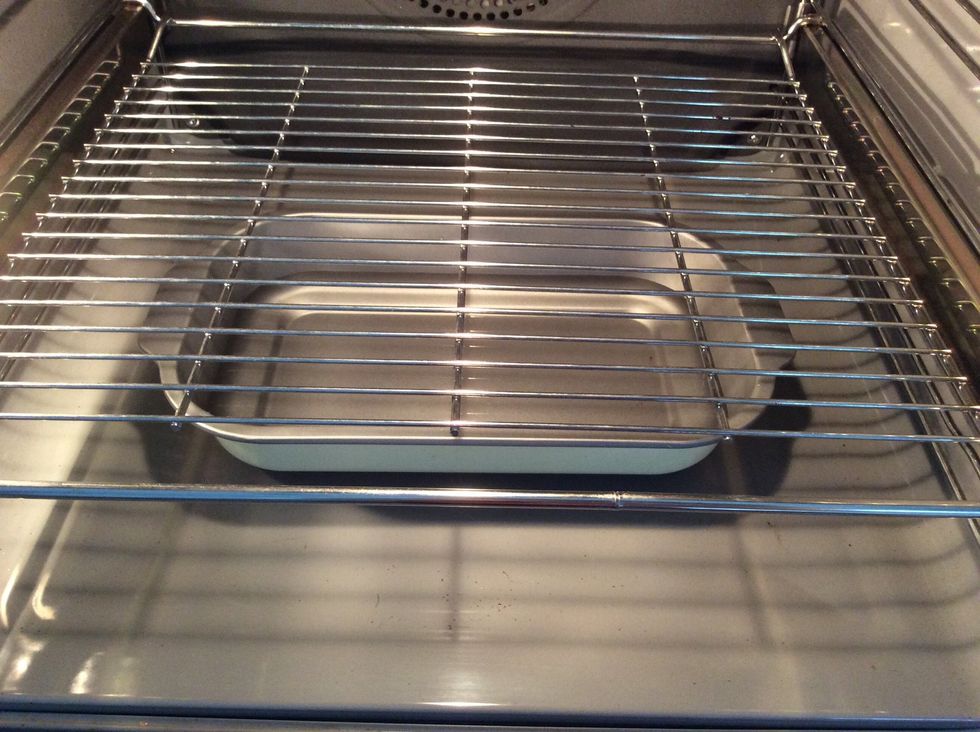 Meanwhile preheat the oven to 150 degrees Celsius and put a tin half filled with water at the bottom of the oven. It prevents the cake from cracking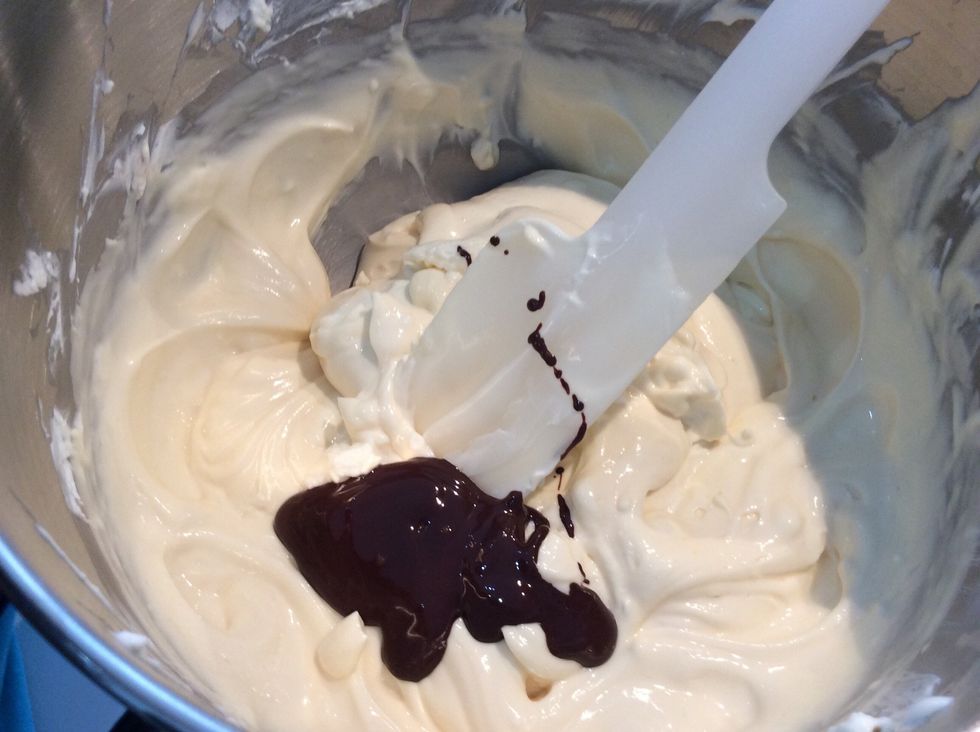 Slowly stir the chocolate into the cream cheese mixture and mix with the spatula...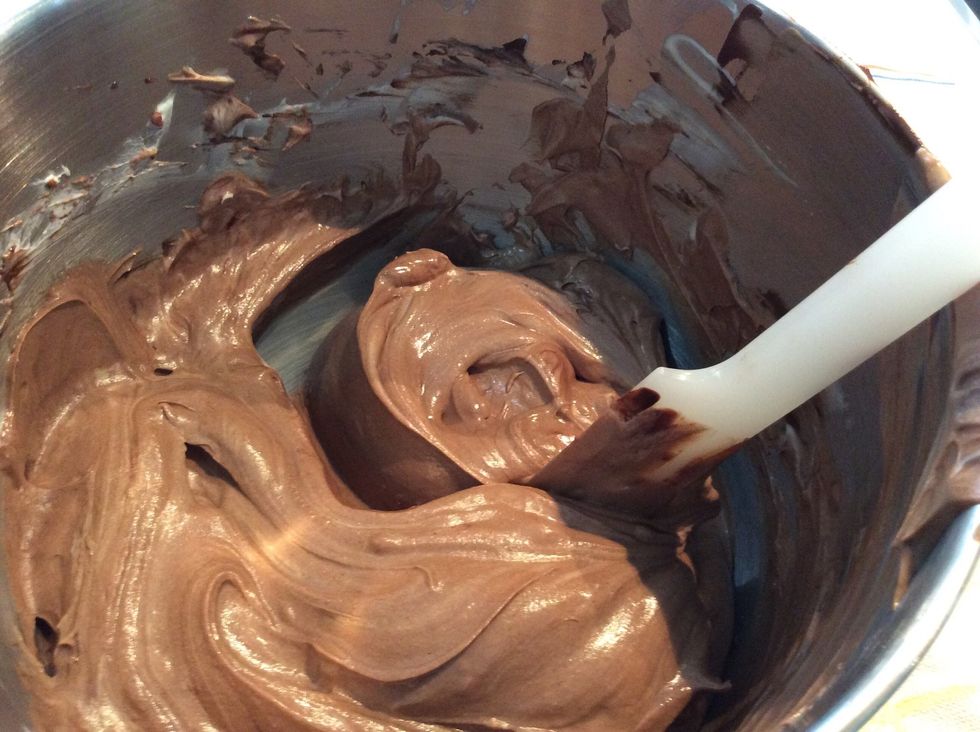 Until you get a smooth mixture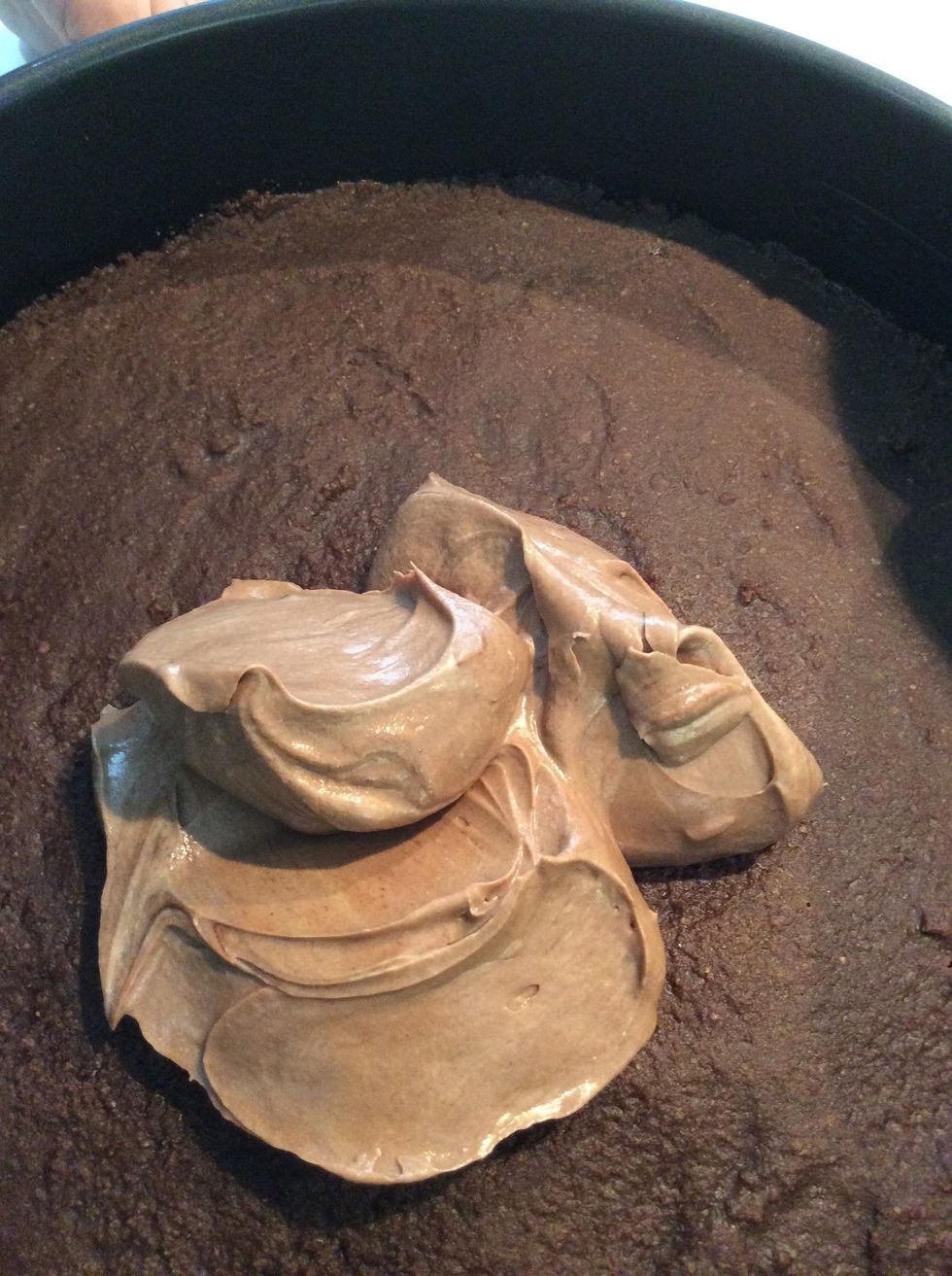 Spoon the mixture on the base and with the help of the spatula spread it evenly
It should look like this before you put it in the oven. Bake for 40 minutes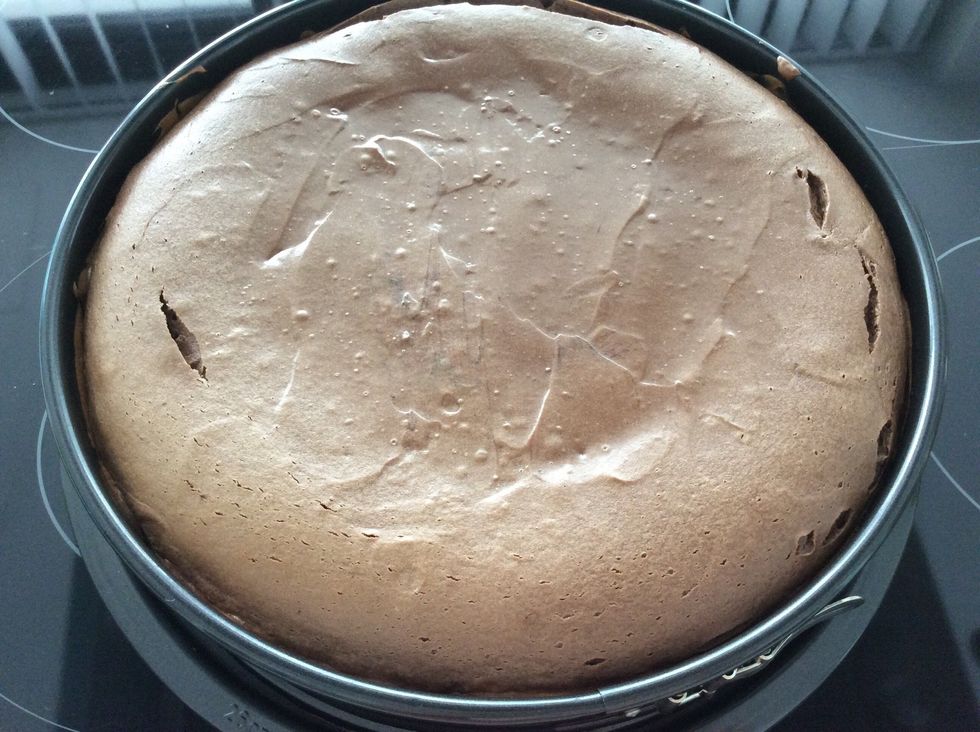 Get it out of the oven and leave it to cool for about an hour, then cover it and put it in the refrigerator preferably overnight
After a night in the refrigerator, grate the rest of the chocolate to decorate on top. Serve chilled!!
140.0g Unsalted butter
2.0Tbsp Cocoa powder
200.0g Digestive biscuits
900.0g Cream cheese
4.0 Eggs
175.0g Sugar
1.0tsp Vanilla extract
215.0g Dark chocolate
1.0 26cm round springform cake tin