How to bake a creative and delicious velvet cake
Who doesn't love red velvet cake? If you think a little bit outside the box you will realize that there's a lot you can do with this recipe. Your guests will be amazed, visually and by the flavors.
3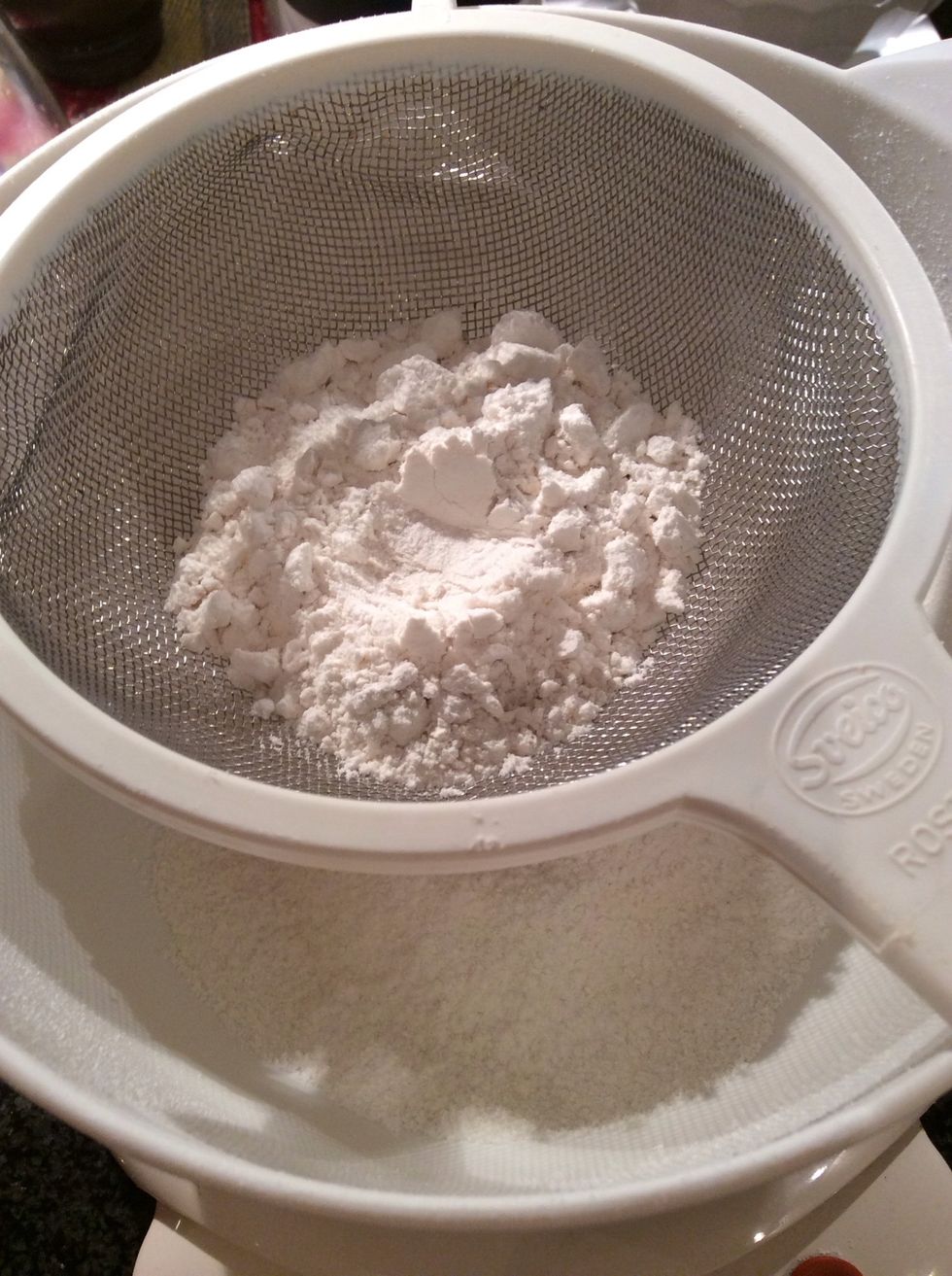 Sift flour...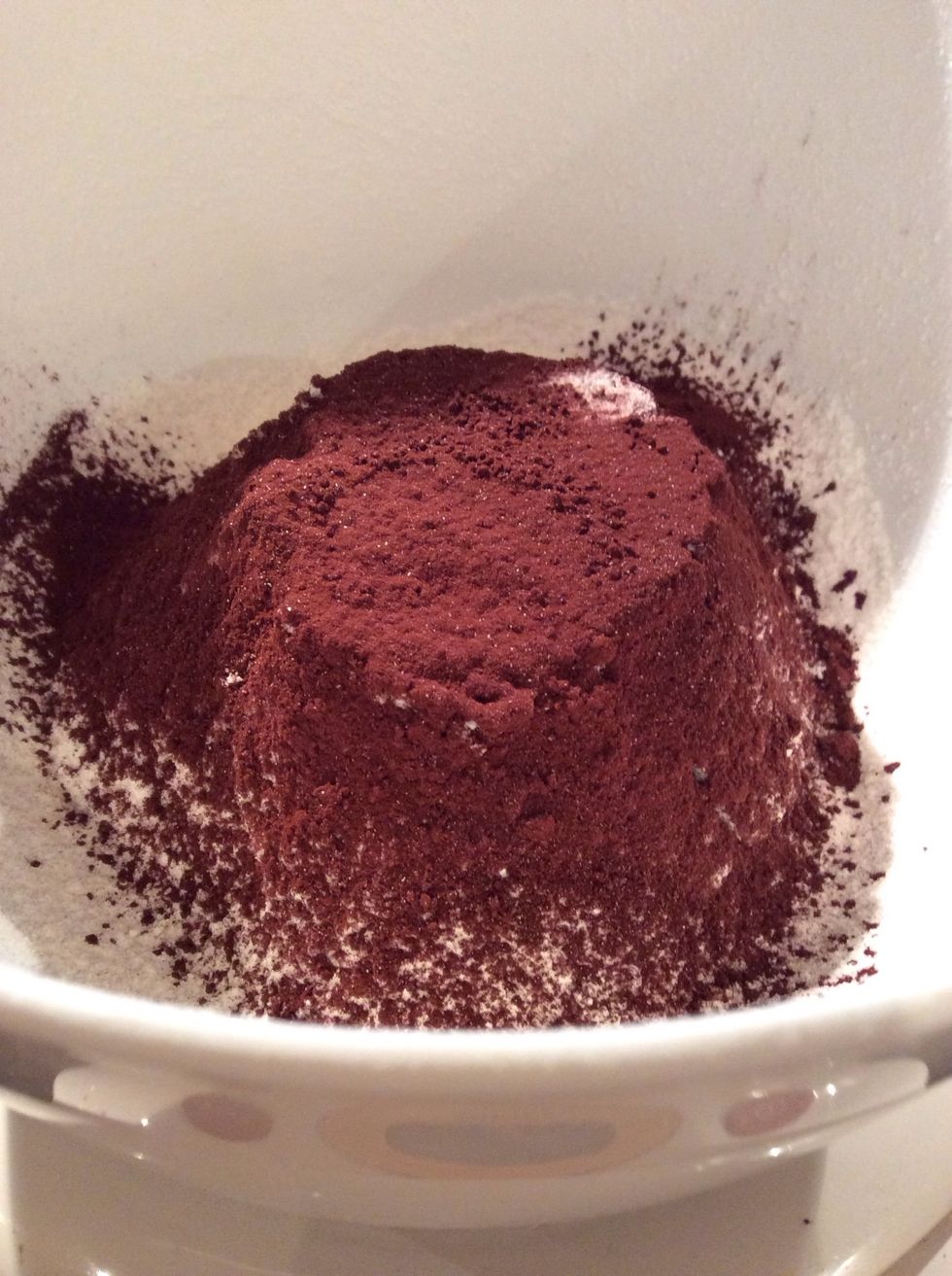 ...cocoa and salt together.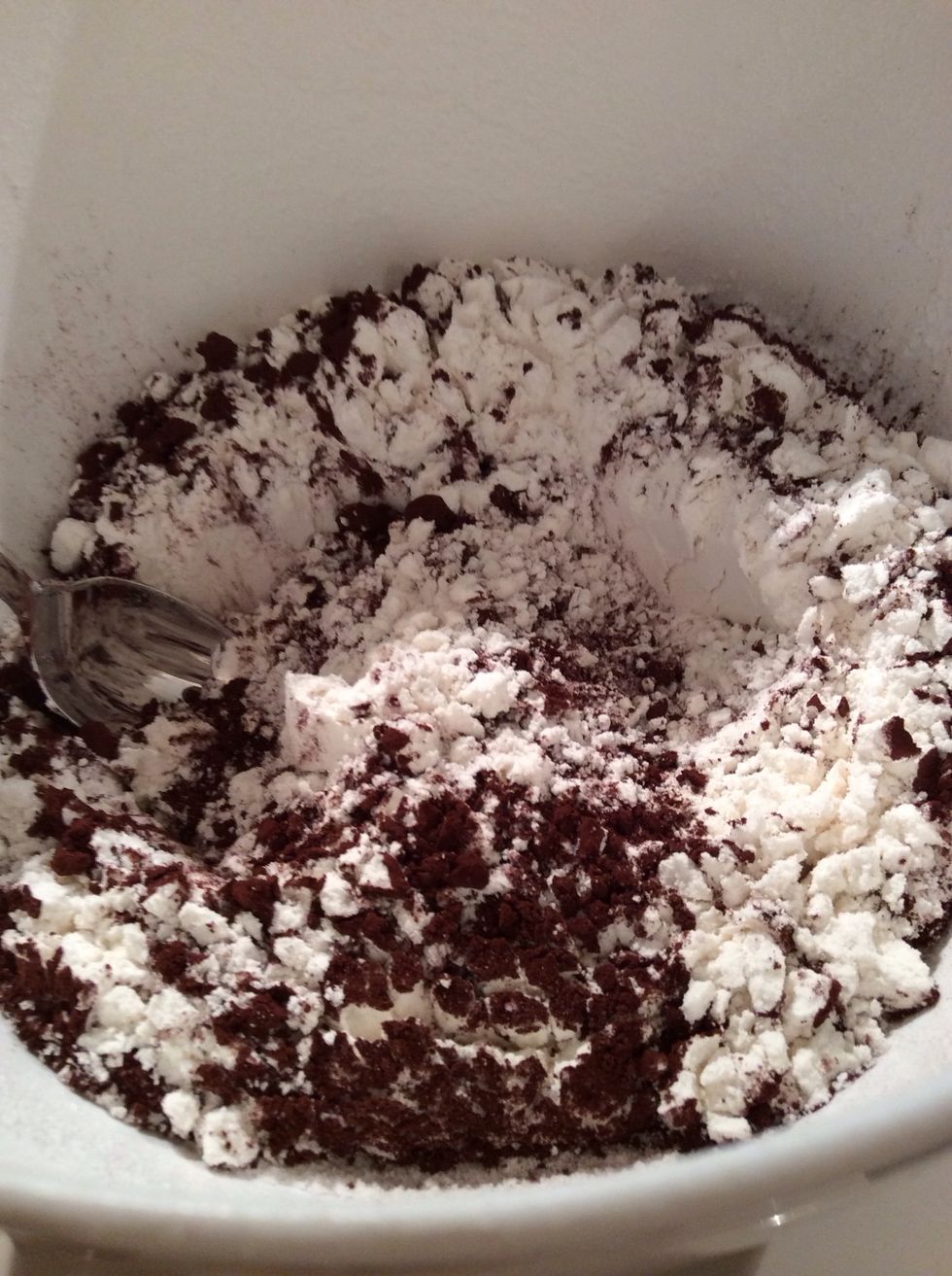 Mix until it looks like....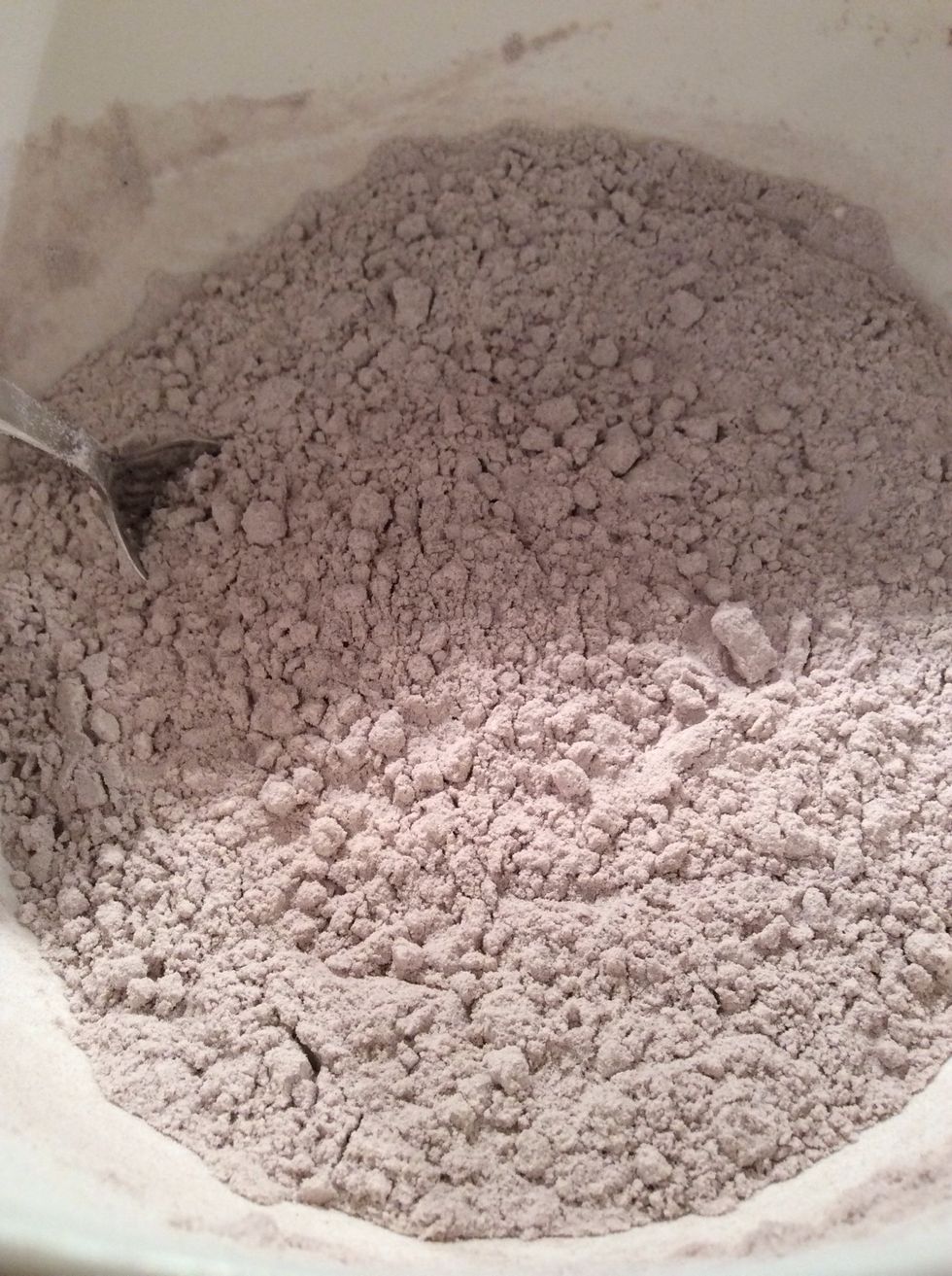 ...this. Set aside.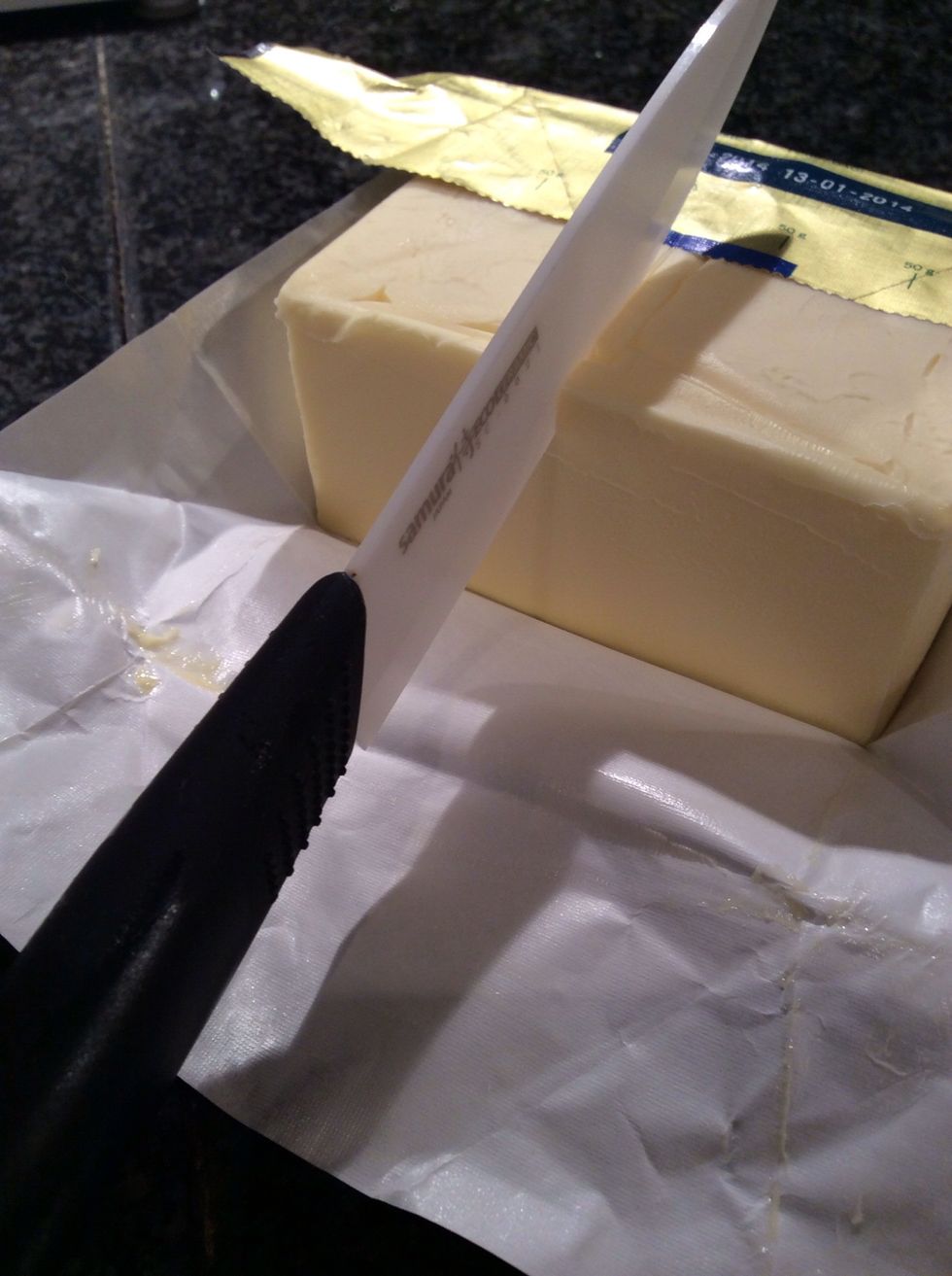 I forgot to take the butter out of the fridge so I put it in the microwave for about 15 seconds to get it as soft as in room temperature.
Beat the butter with a hand or electric mixer.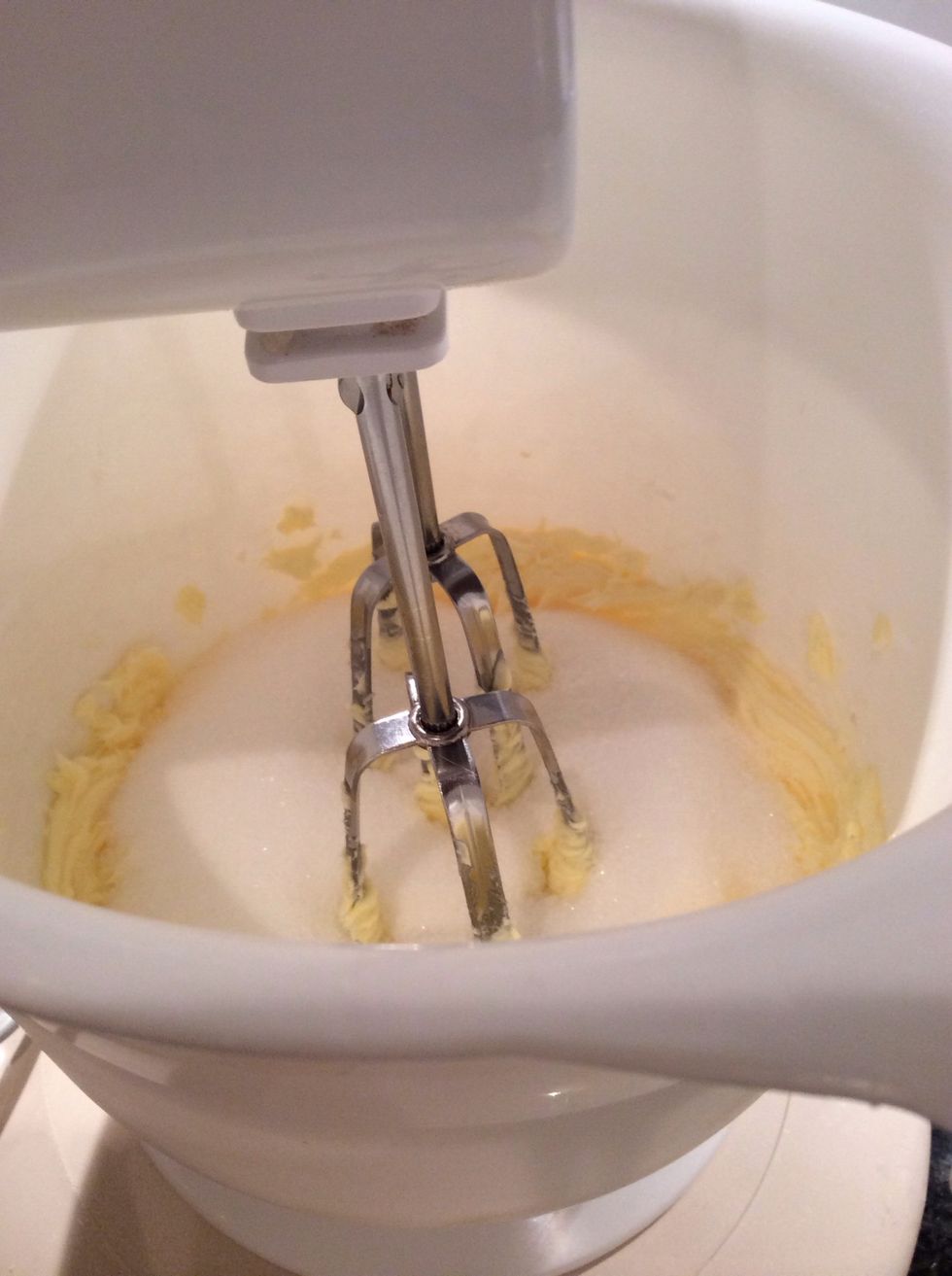 Add sugar and beaaat!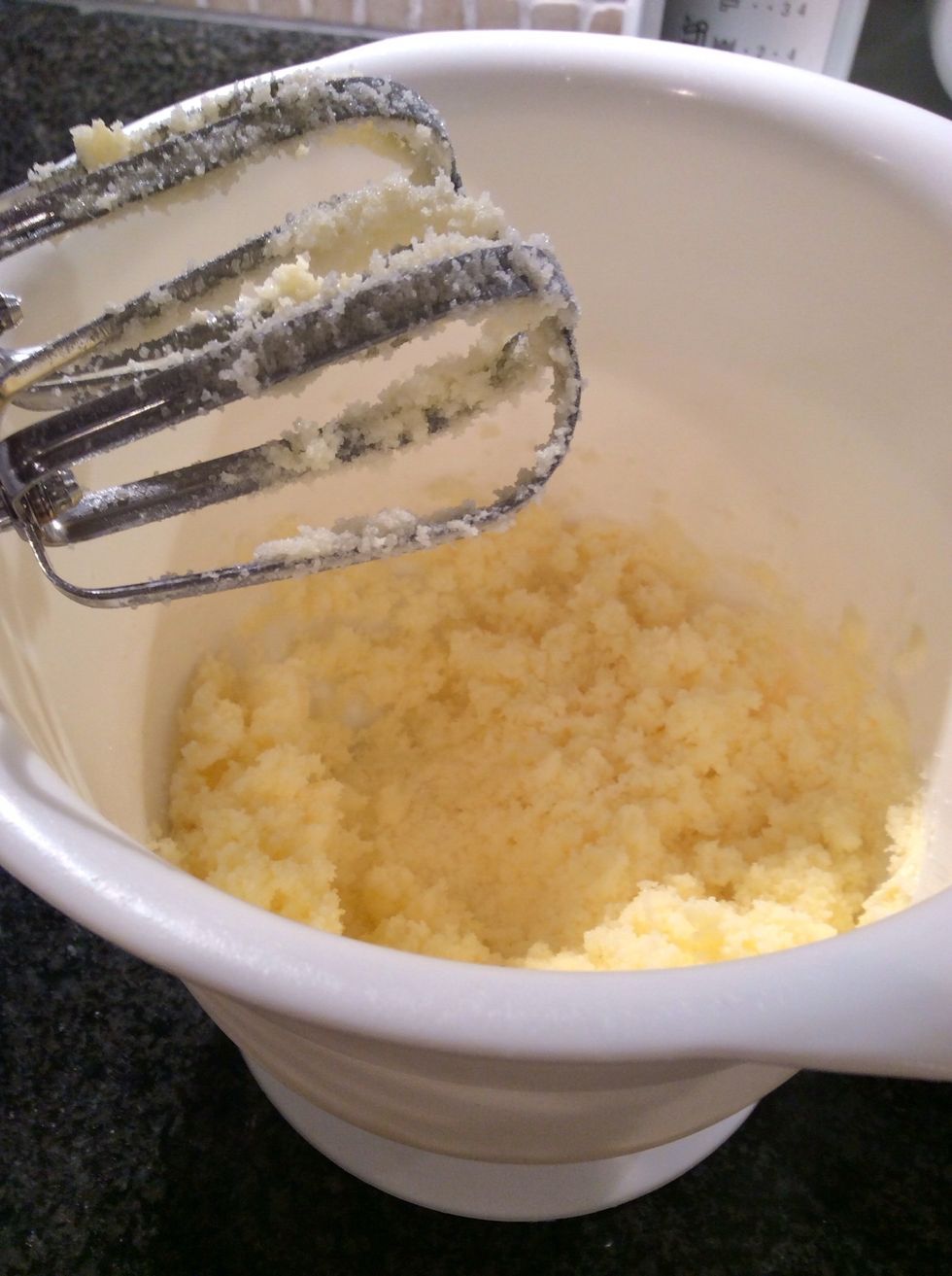 It already looks good, doesn't it?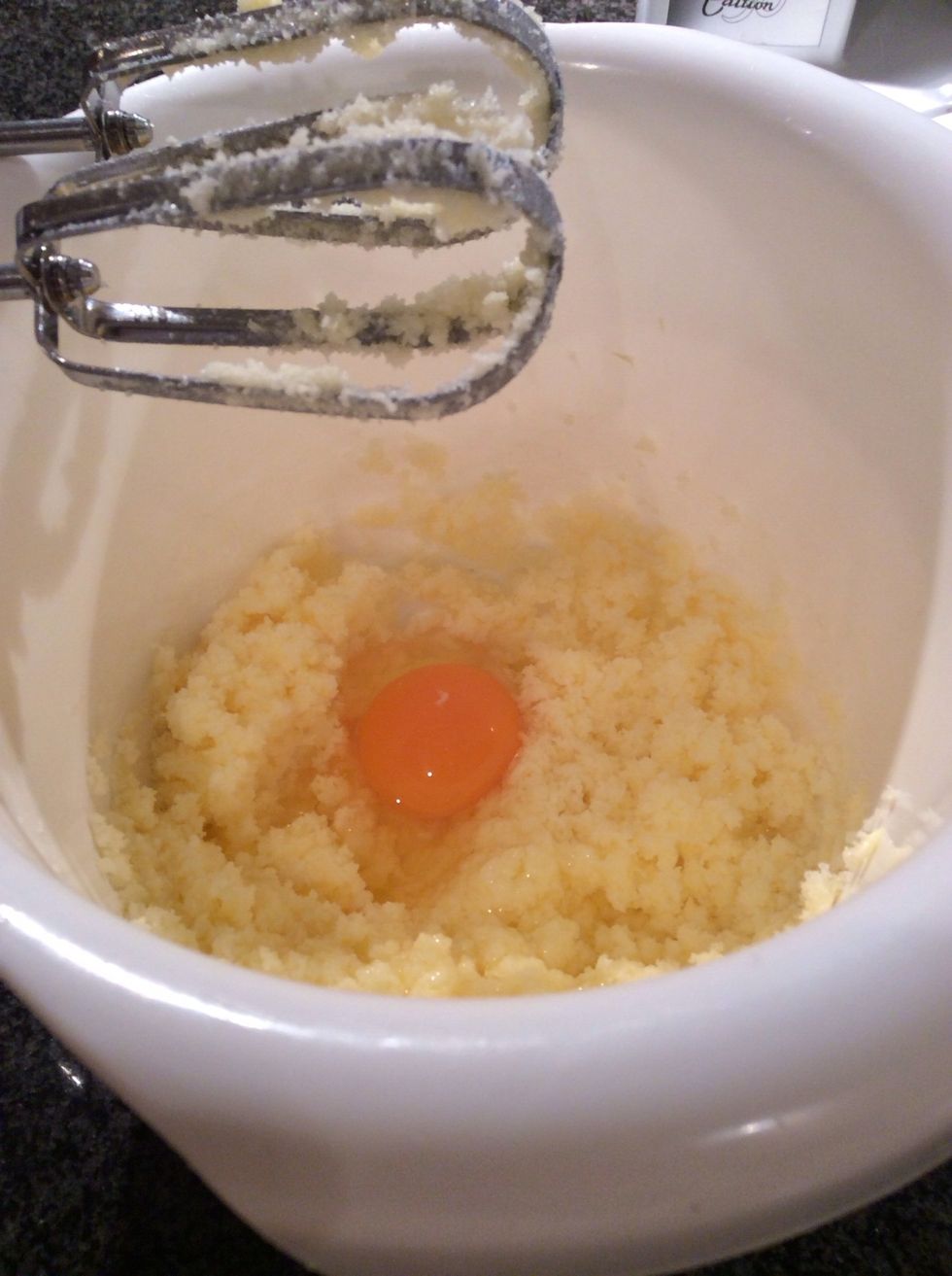 Add one egg at a time, beating well after each addition.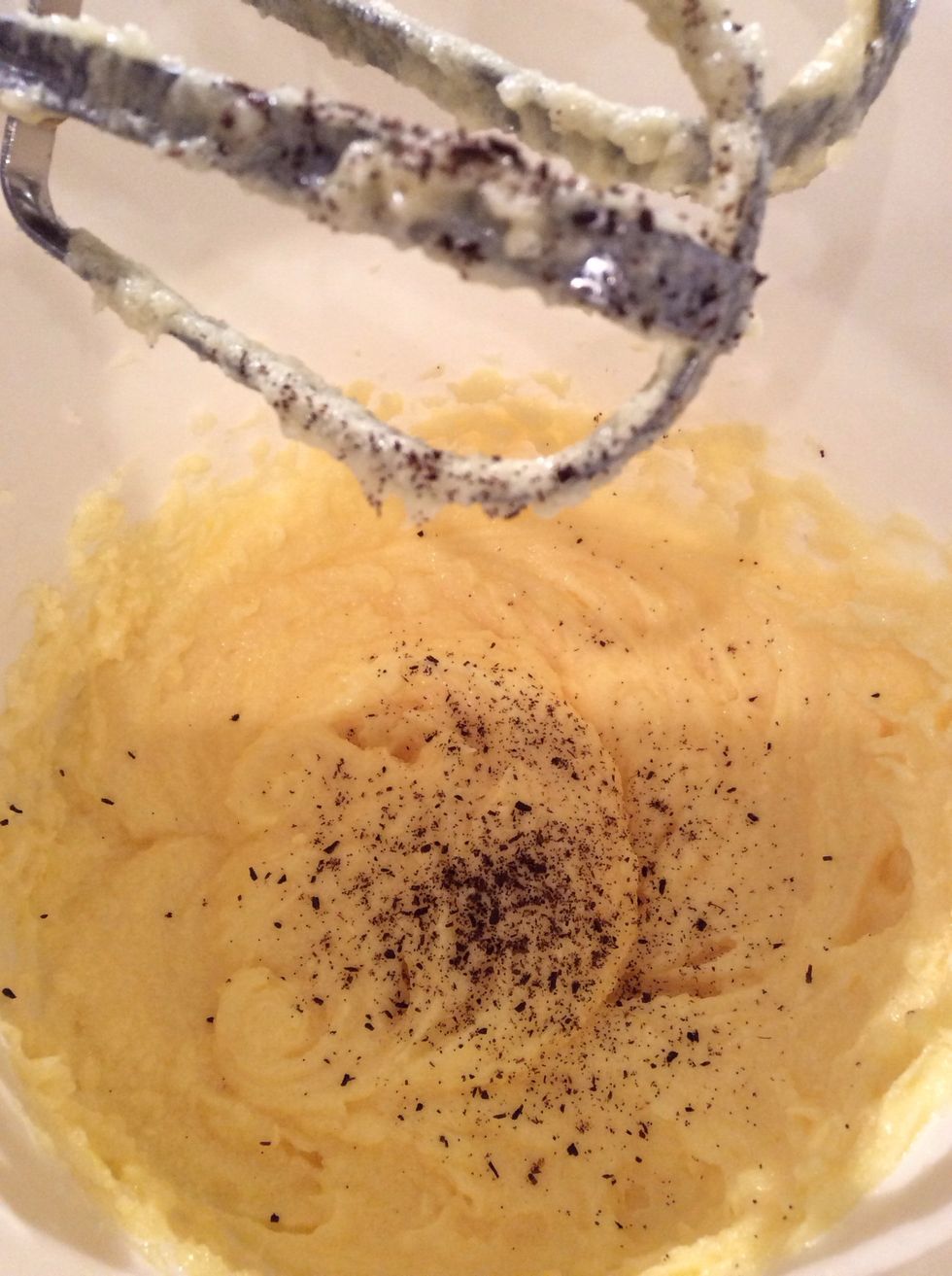 Add vanilla and beat.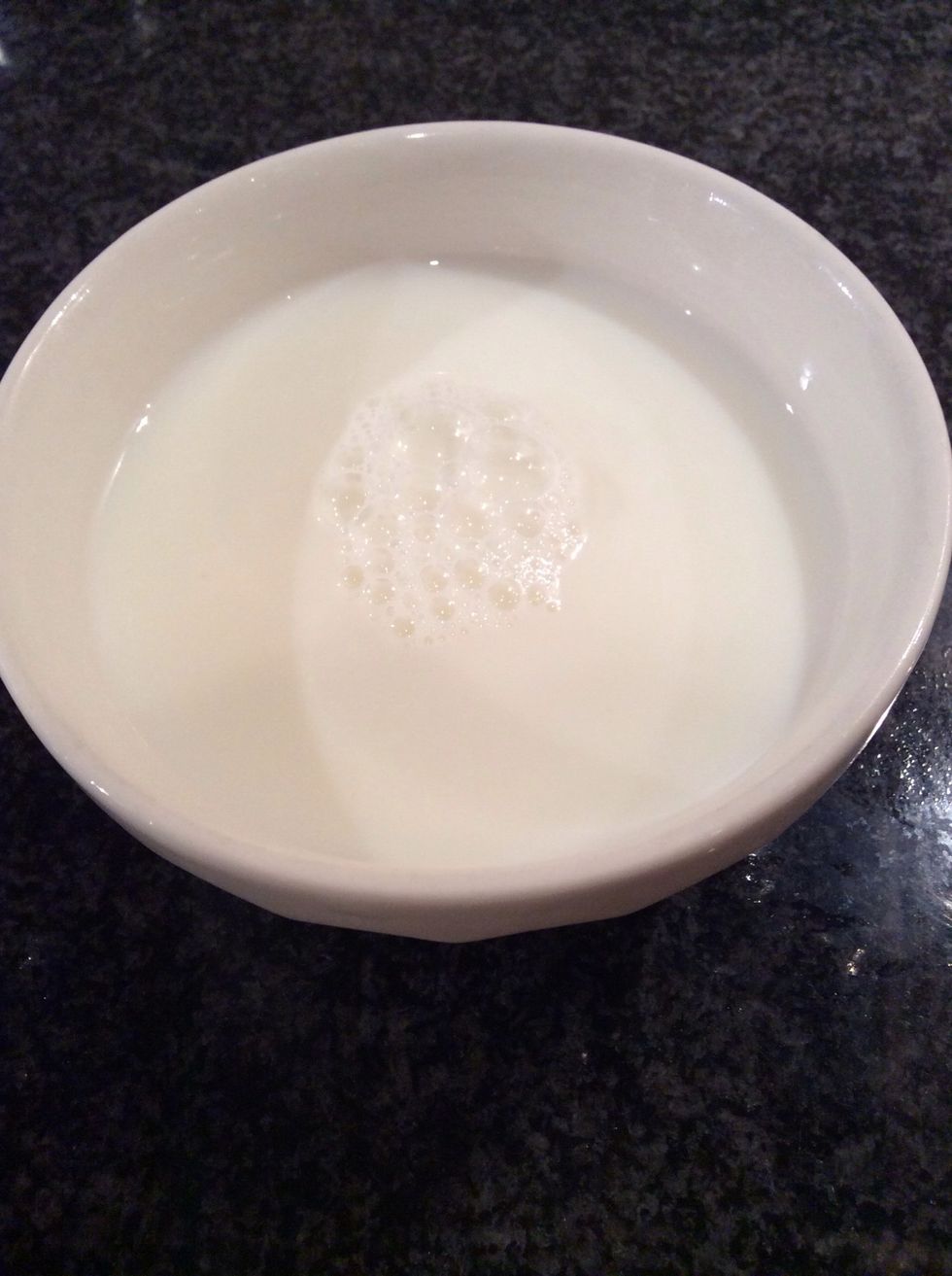 The original recipe asks for buttermilk, I don't have it, so let's make it ourselves. Put the milk in a bowl.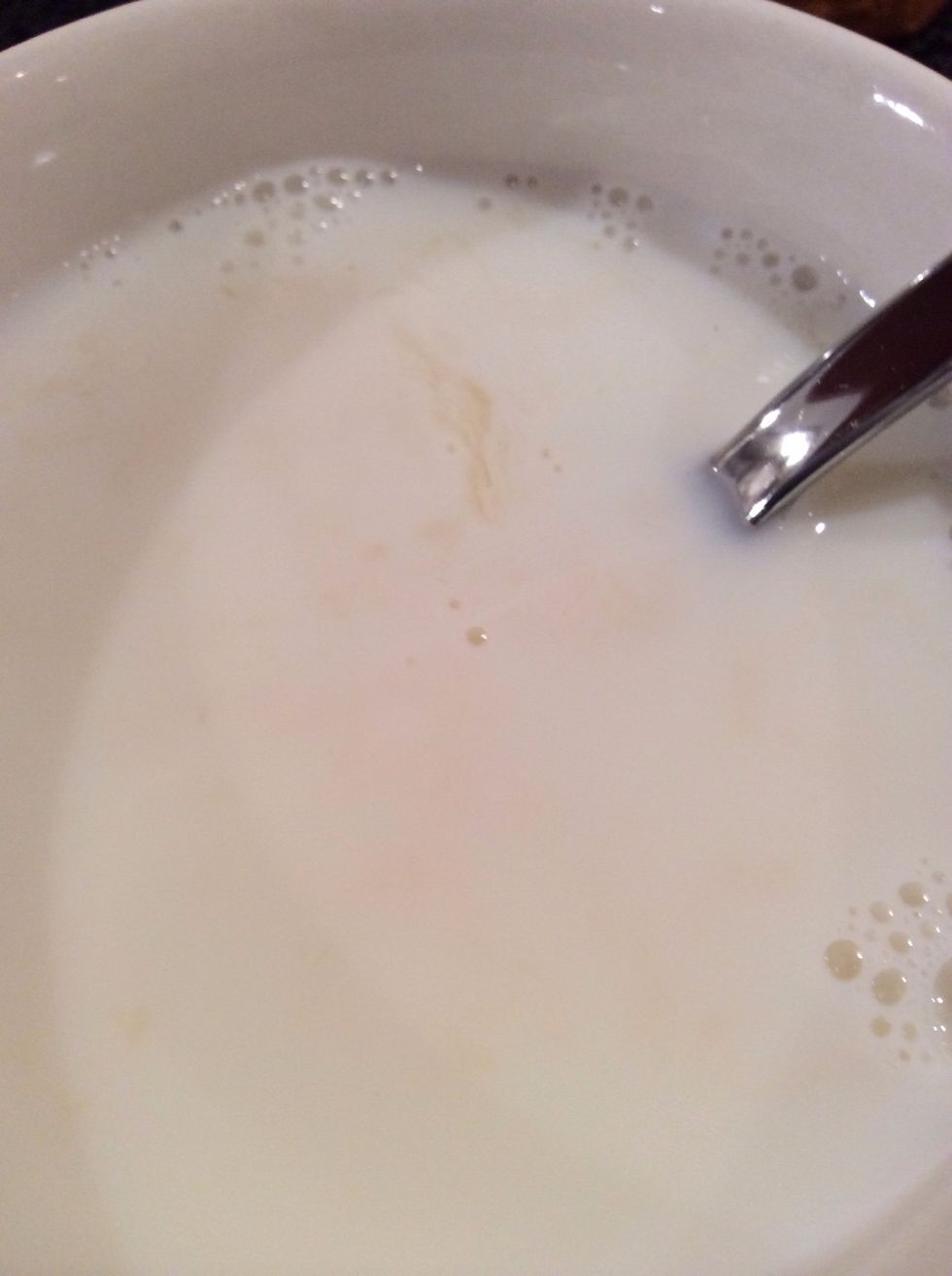 Add about 1 tablespoon apple cider vinegar and mix. Let it sit for about 5 minutes.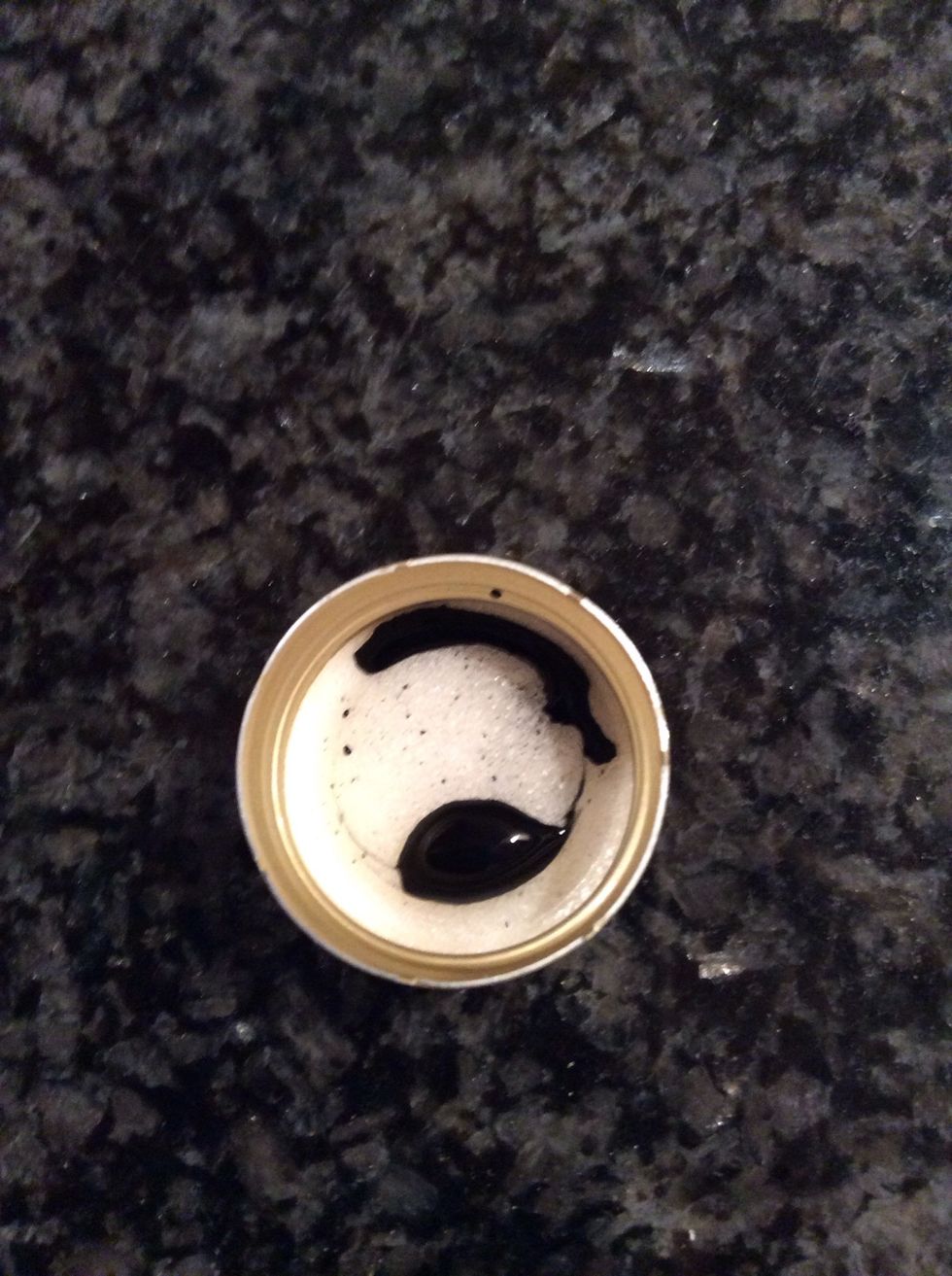 Now it's time for the black food color.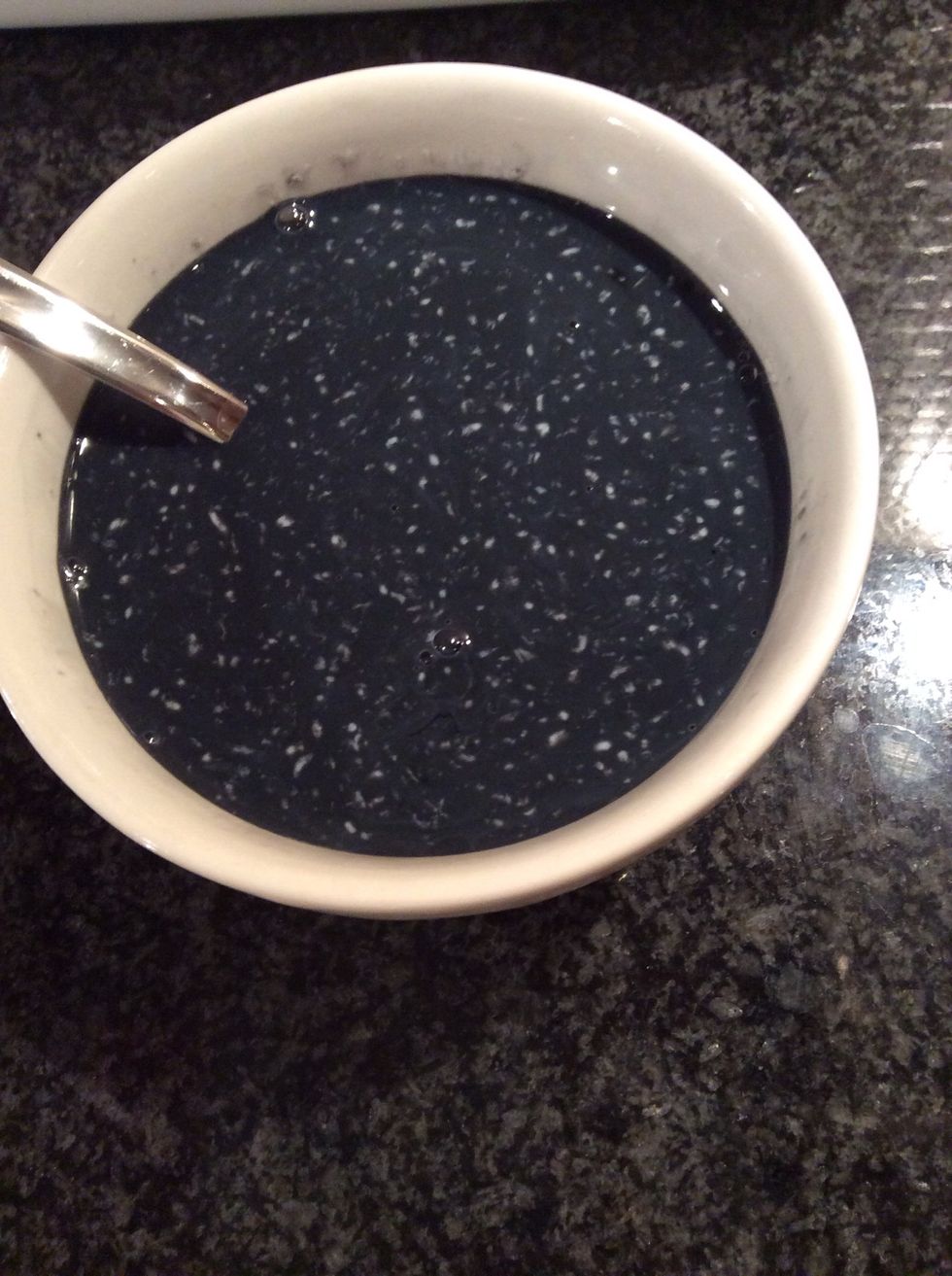 I added 1 1/2 tablespoon, not two, because it was more than enough. This looks a little creepy, and it will look a little creepy from now on but just wait and see how it all will change - magic!
Don't forget to turn the oven on: 175 degrees Celsius.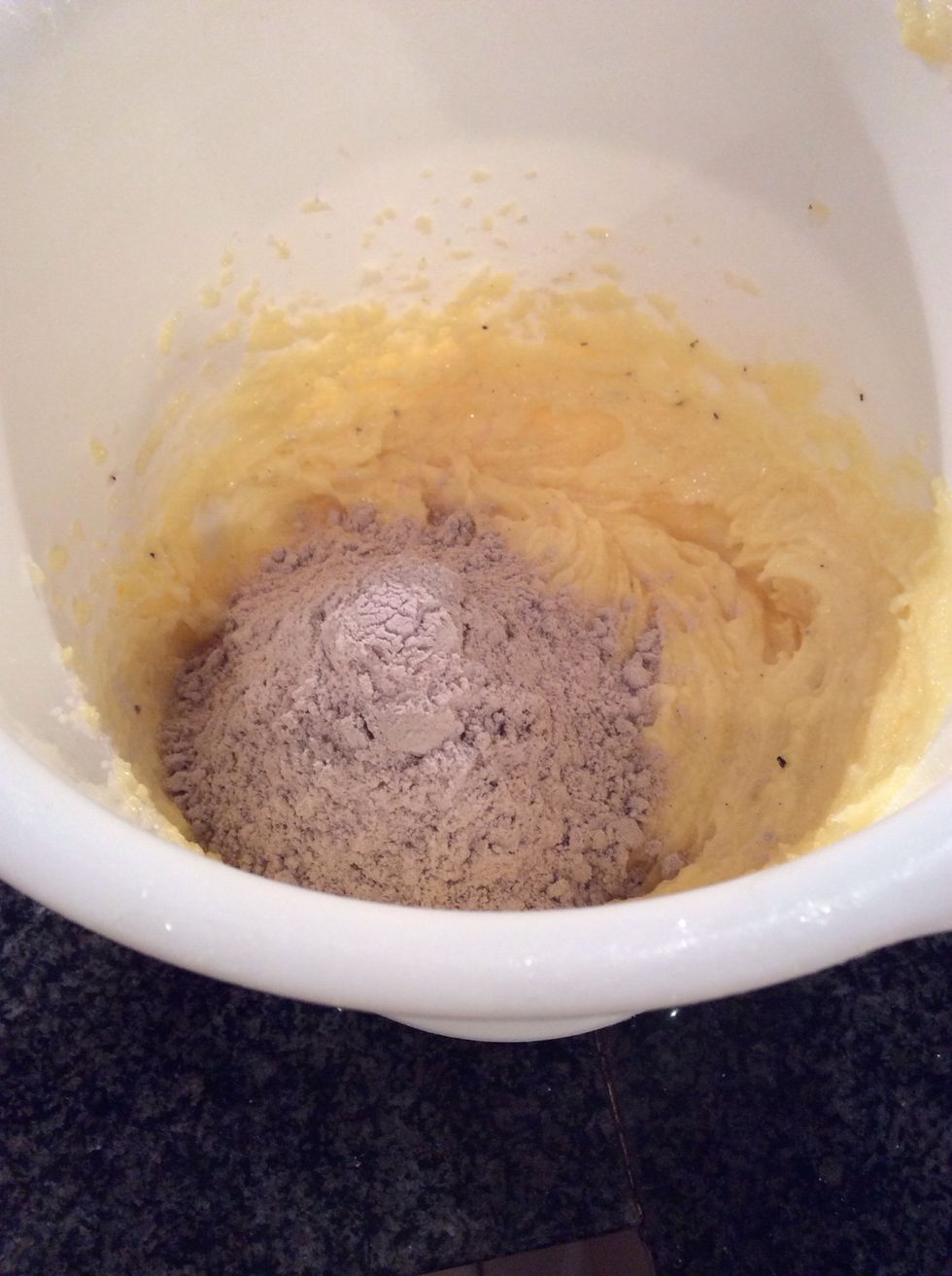 Alternately add the flour mixture and buttermilk, in three additions, beginning and ending with the flour (use a mixer).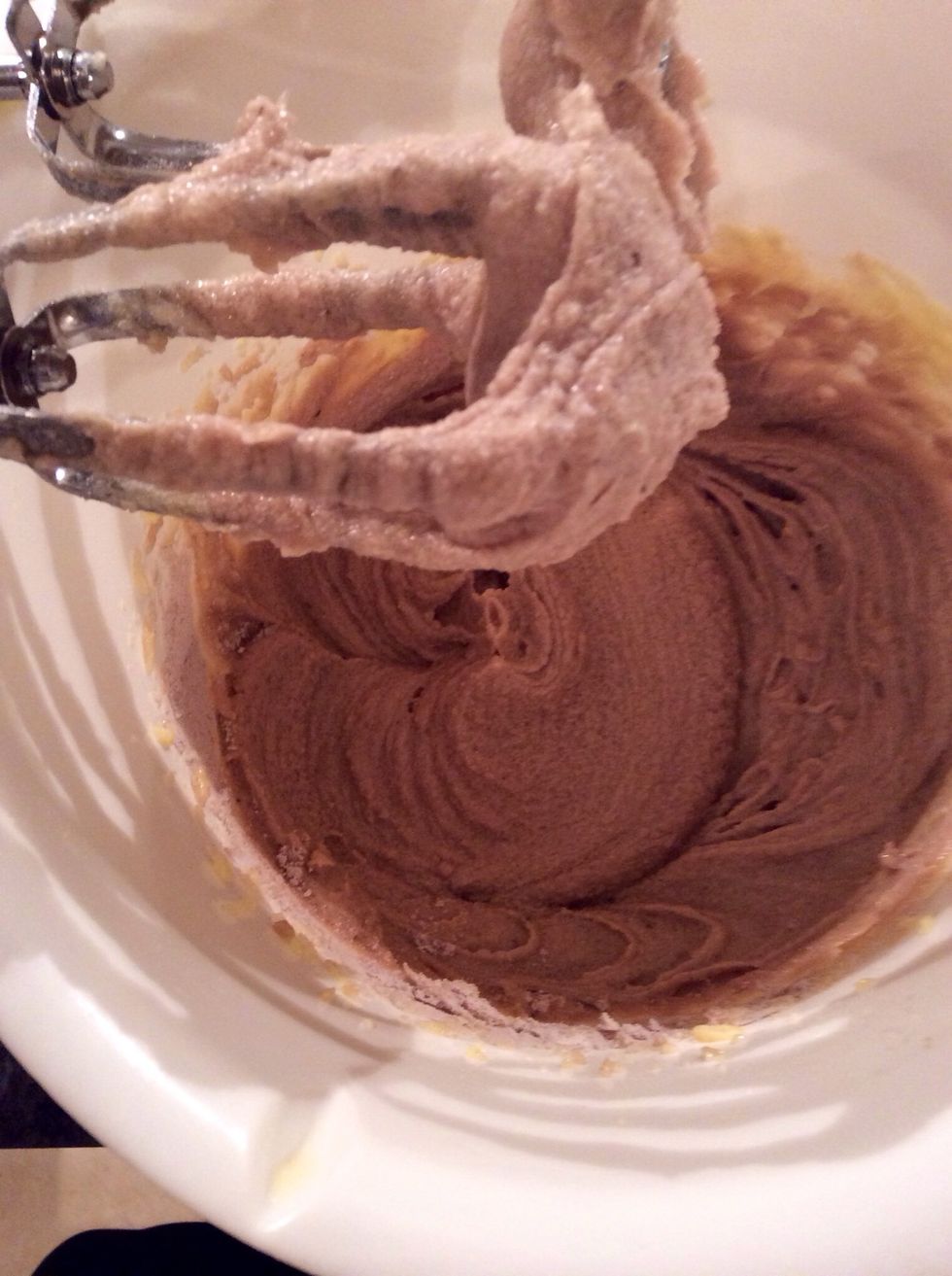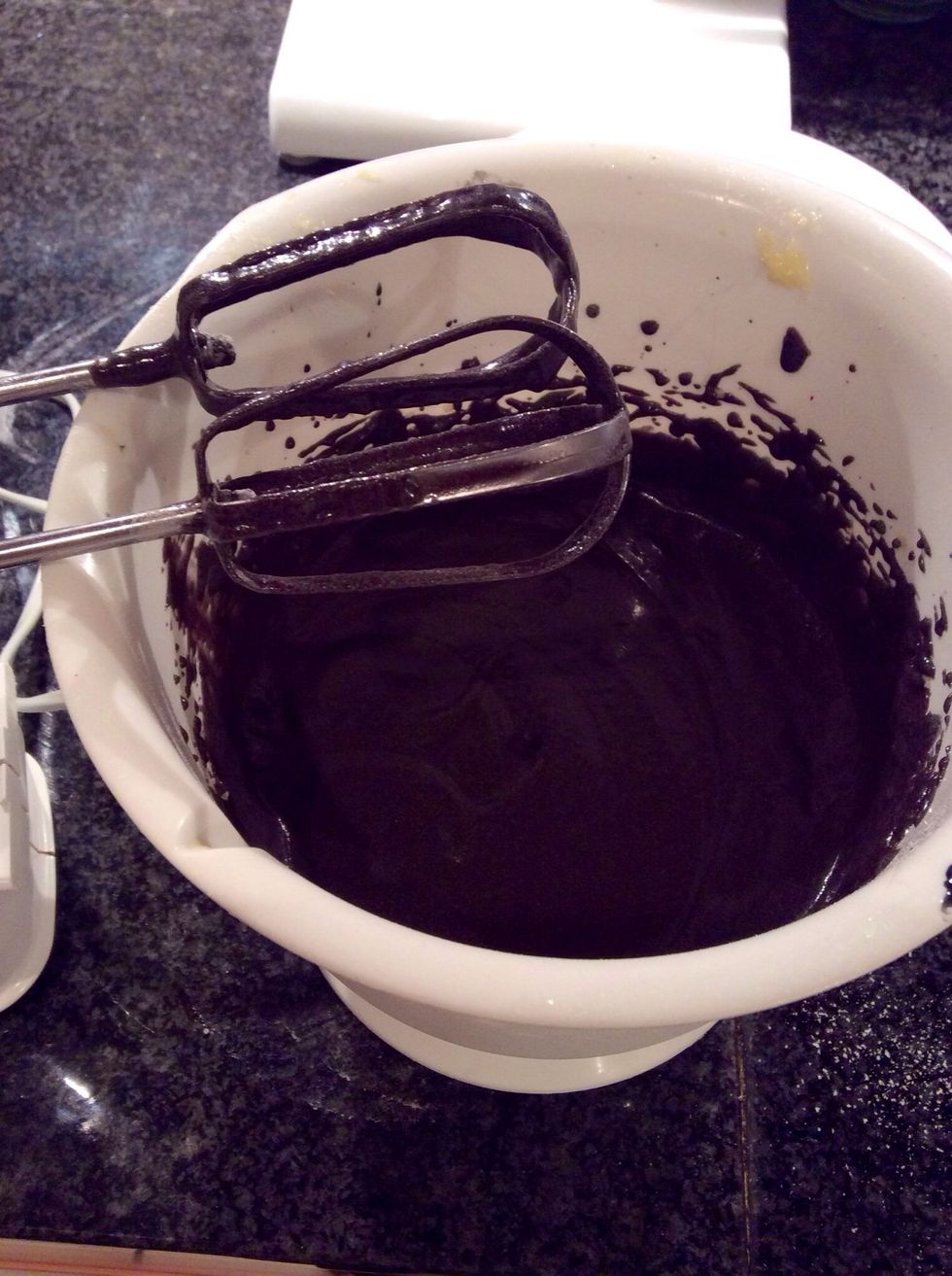 Tada!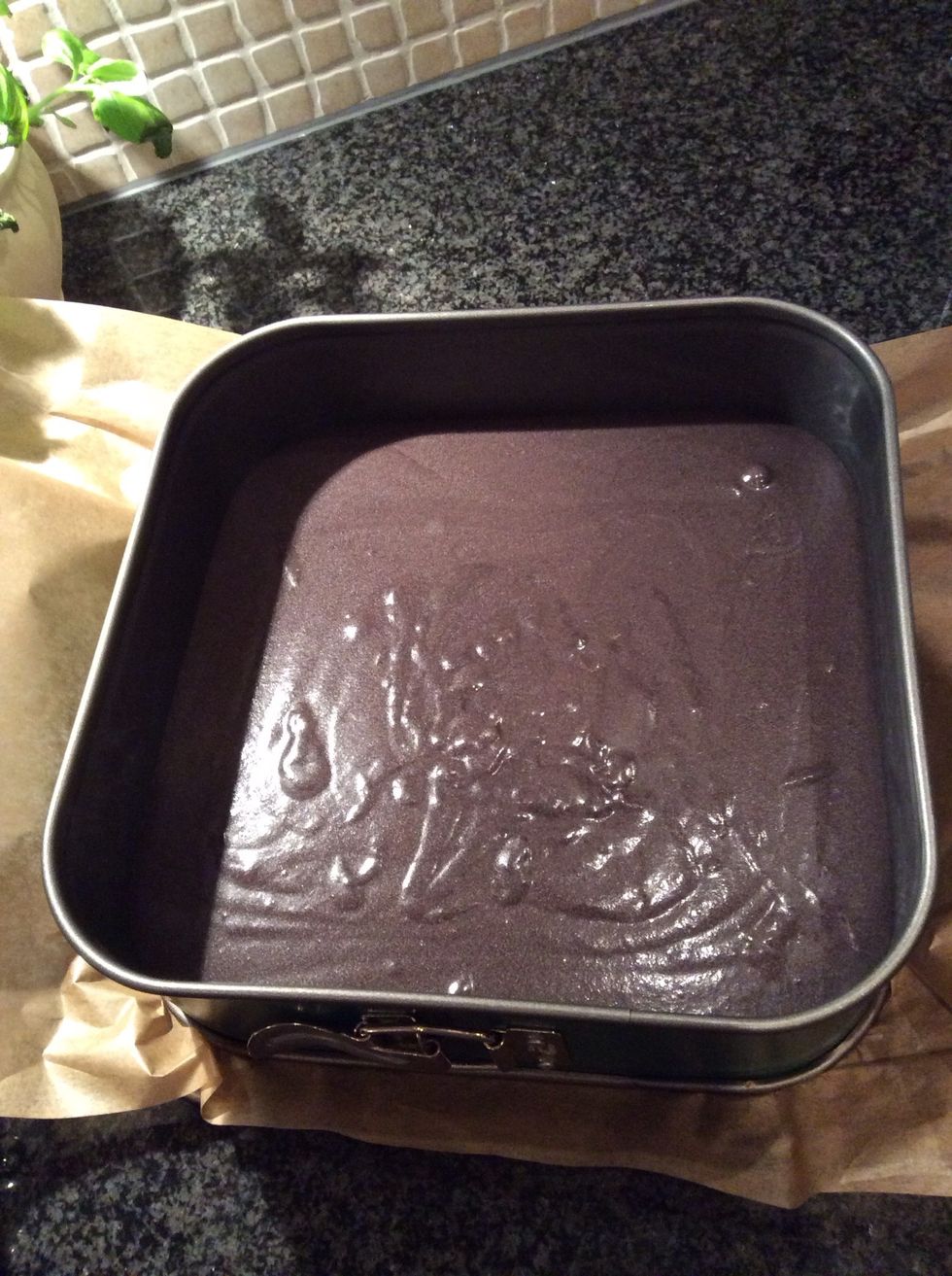 Bake it in the oven for 35 minutes.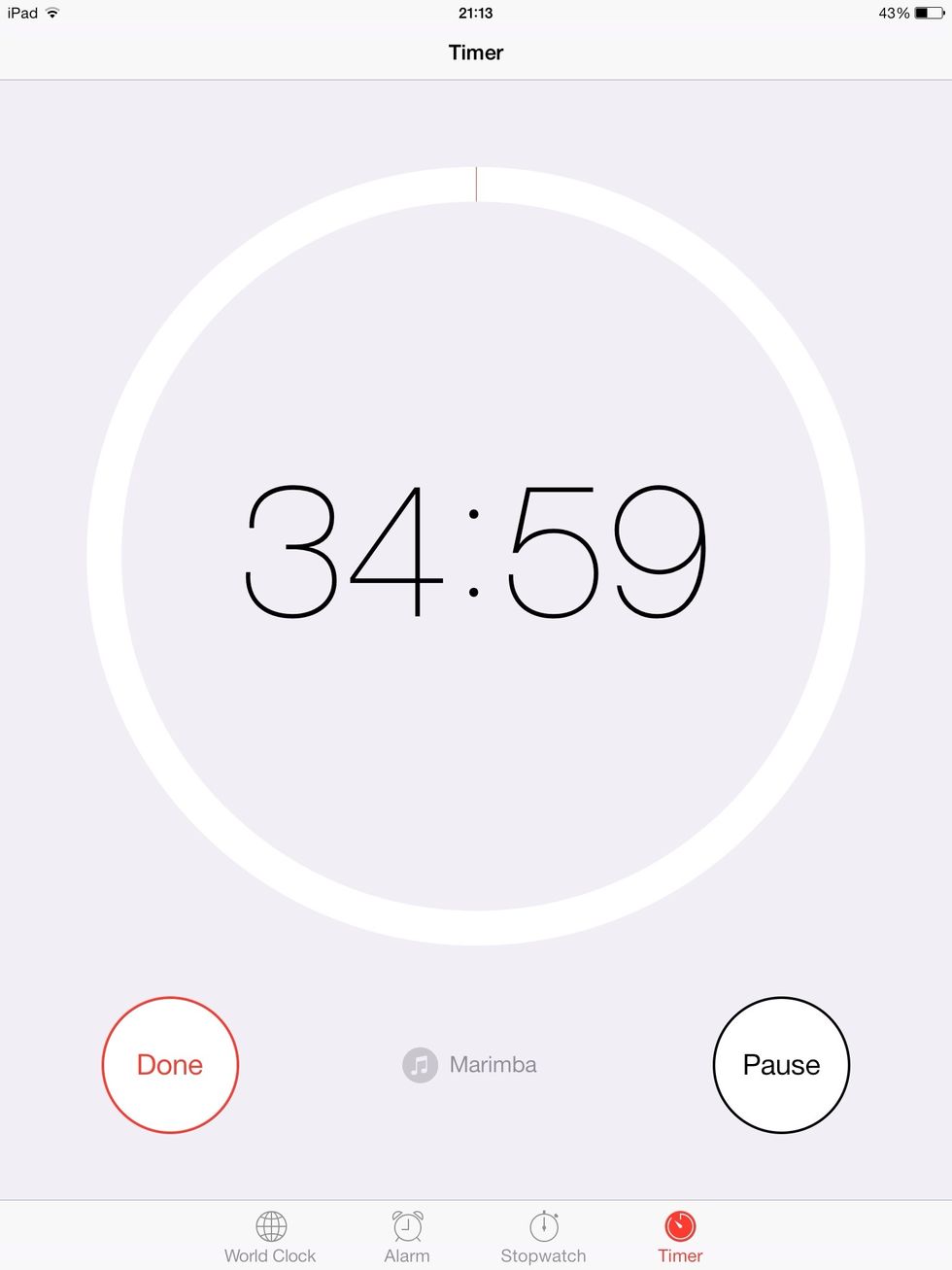 Go!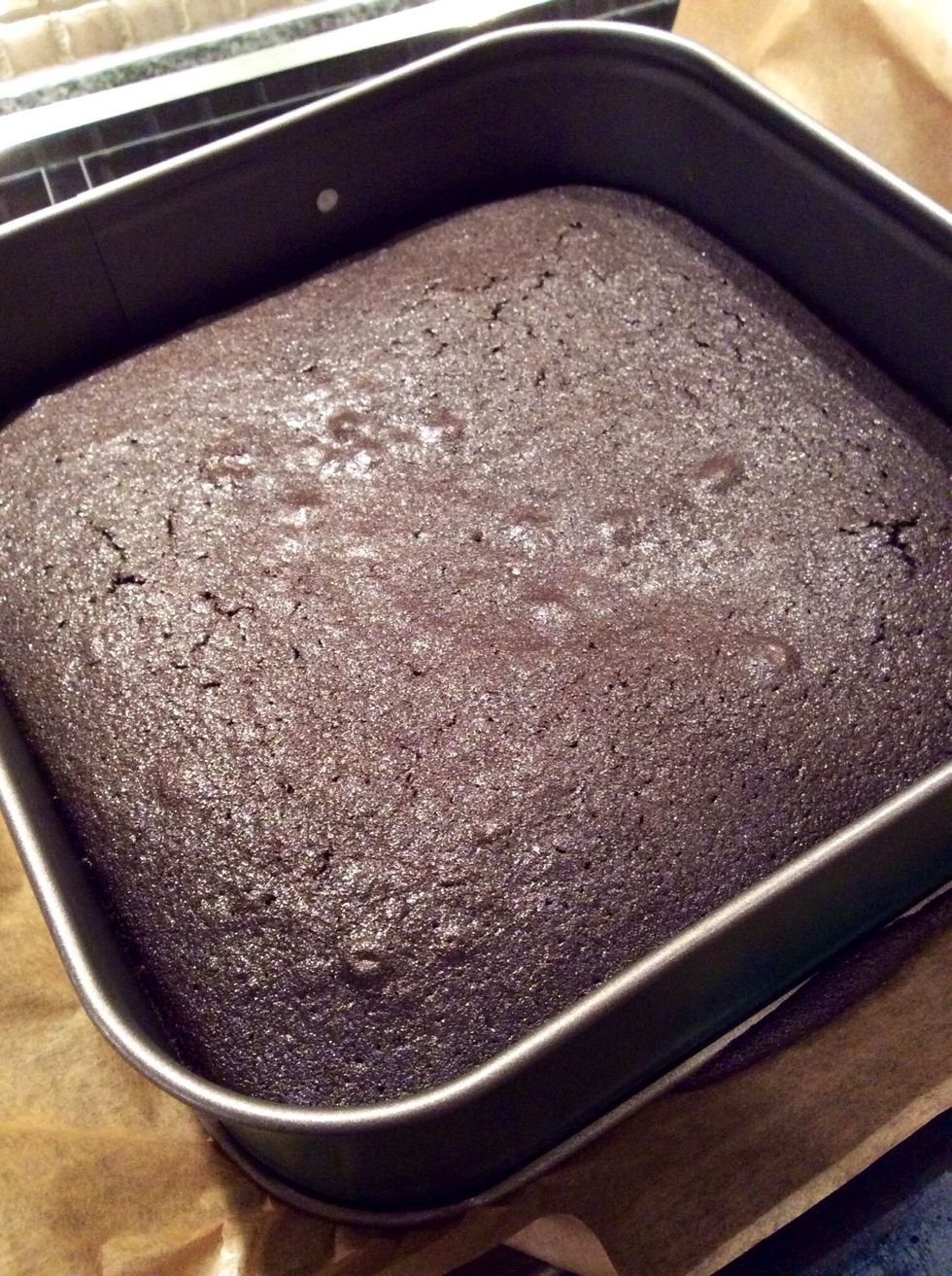 Take out the cake!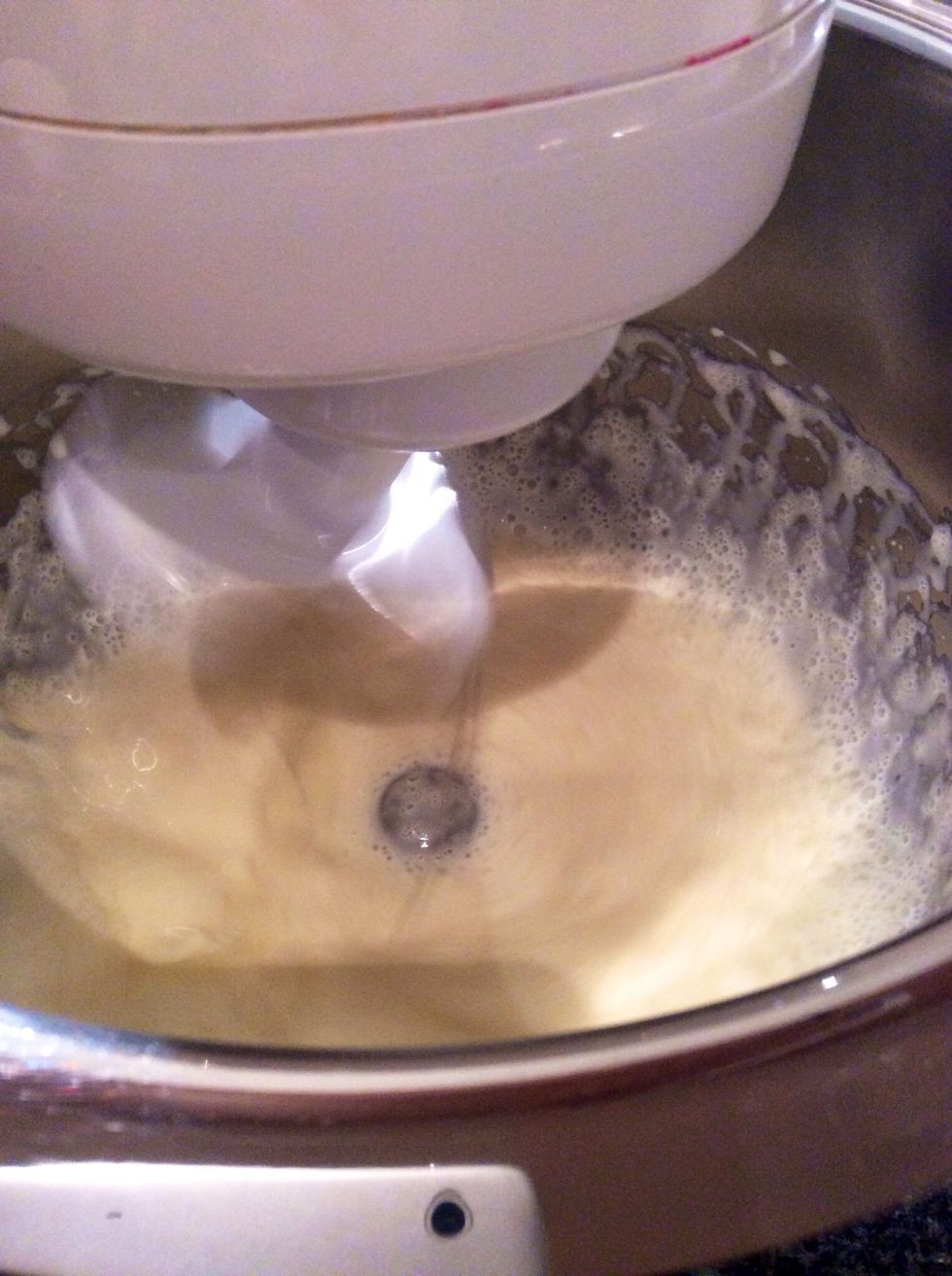 Now, beat the cream until whipped and fluffy. Put it in a separate bowl.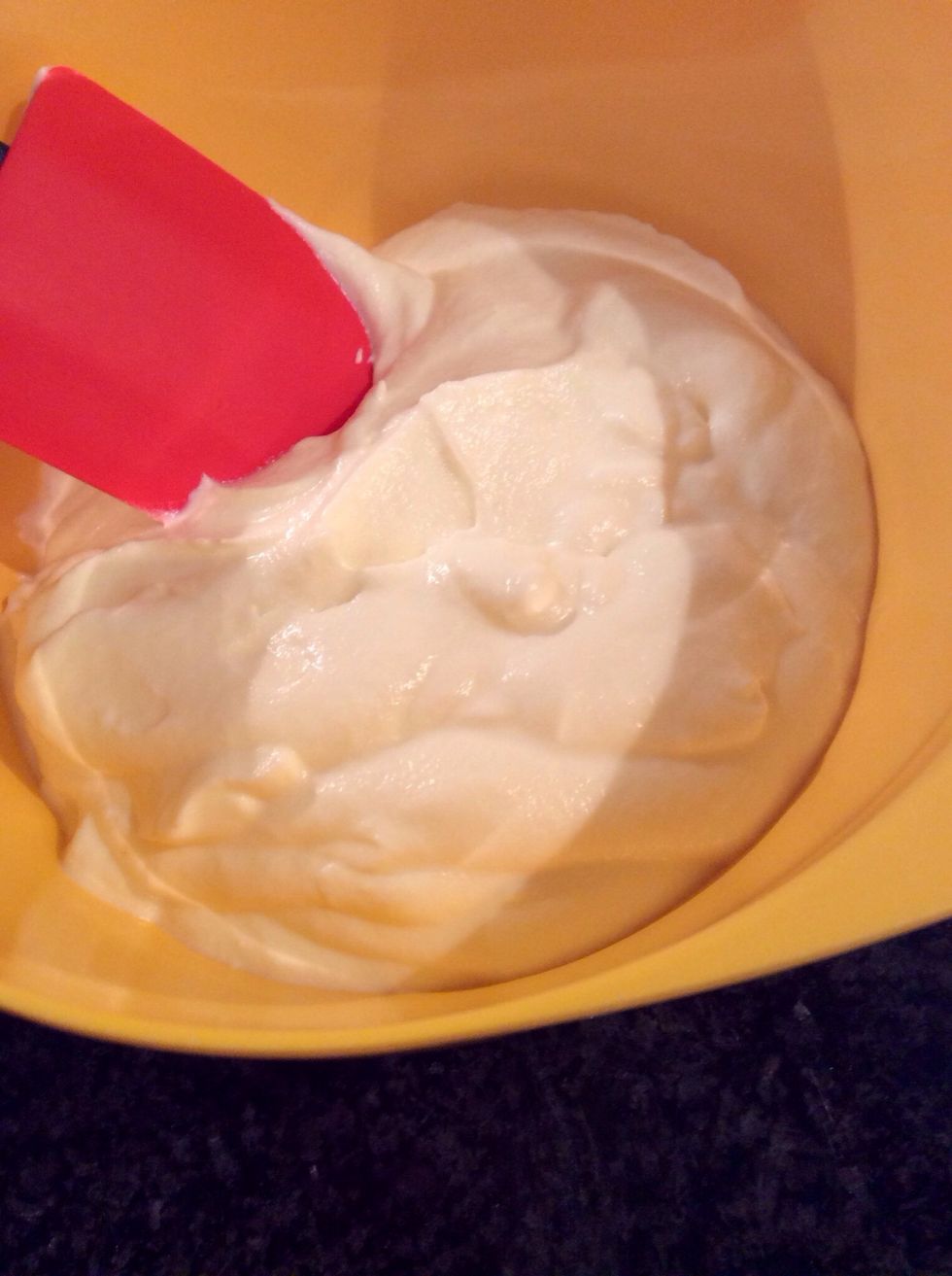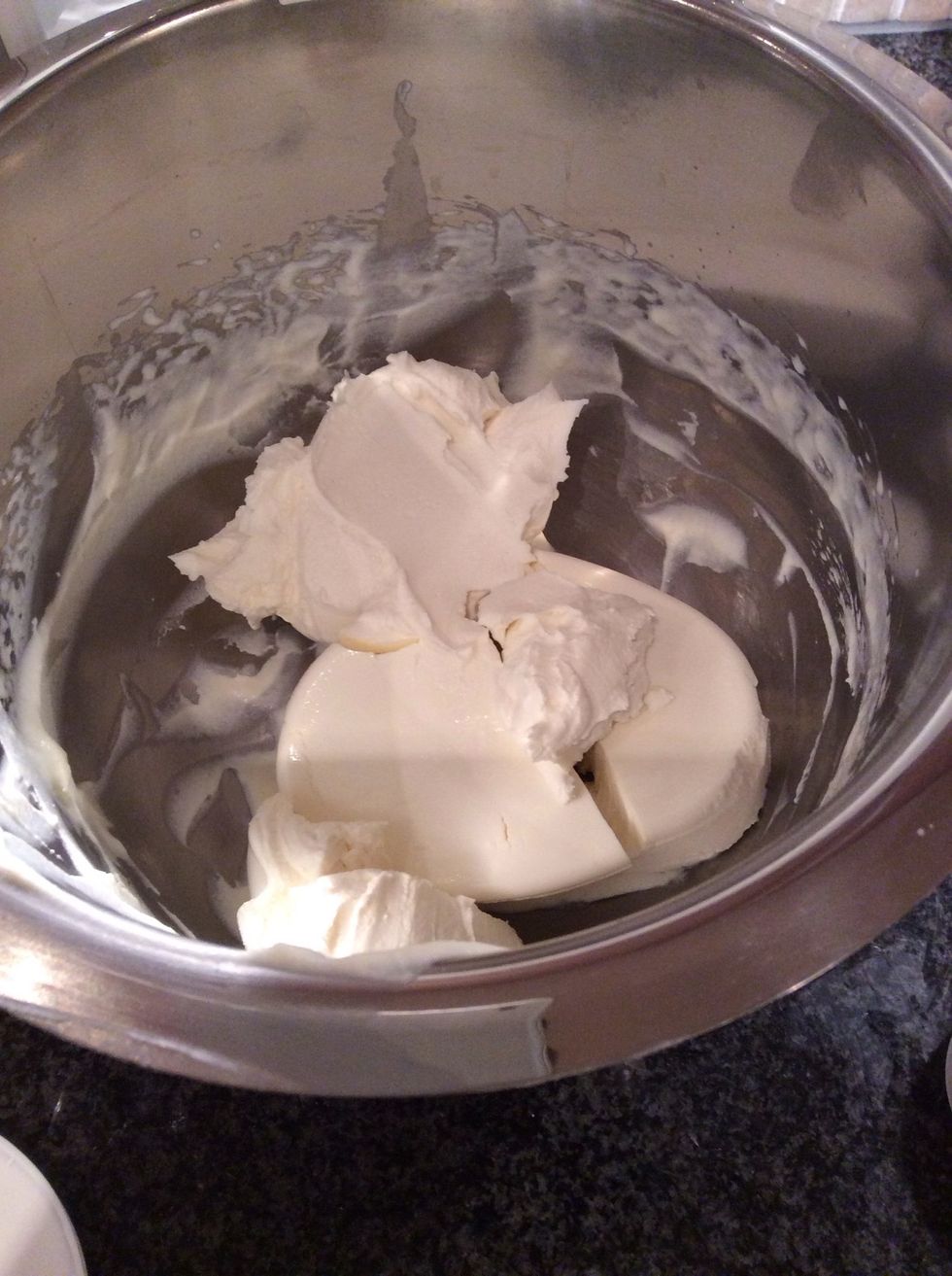 Put cream cheese and mascarpone cheese in the mixer.
Add vanilla and powdered sugar.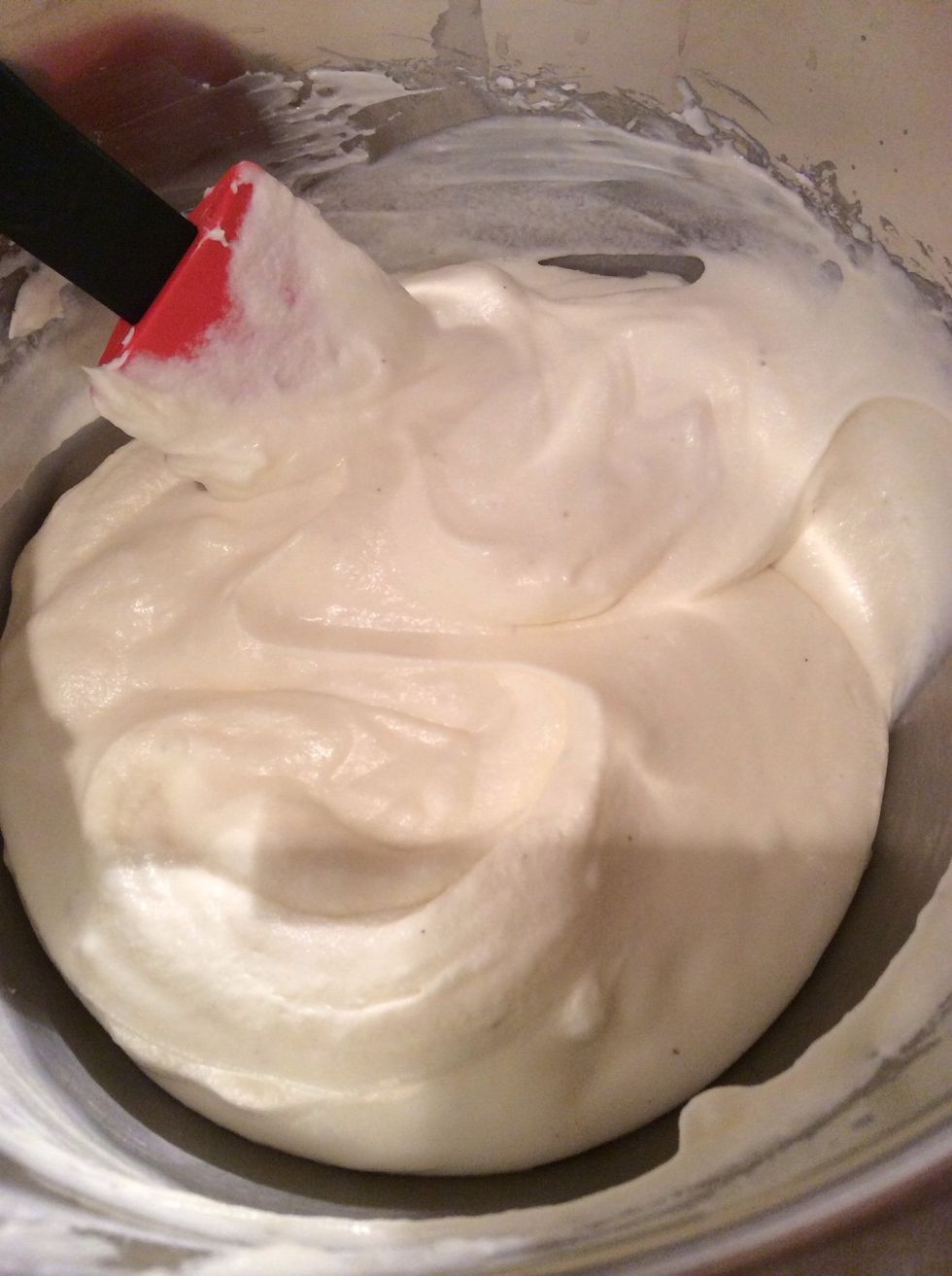 Fold in the whipped cream carefully.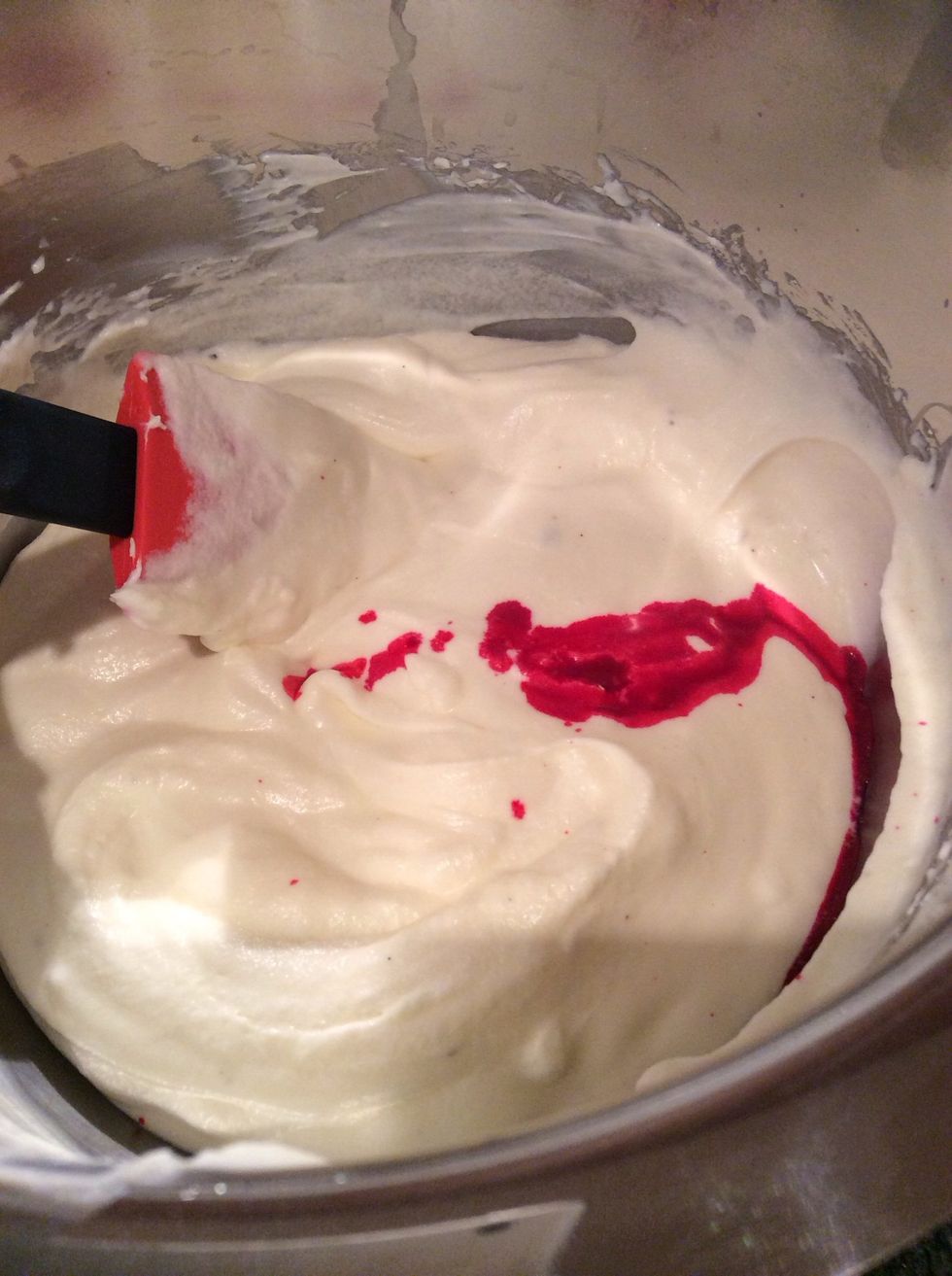 Add red food coloring, about 2 teaspoons.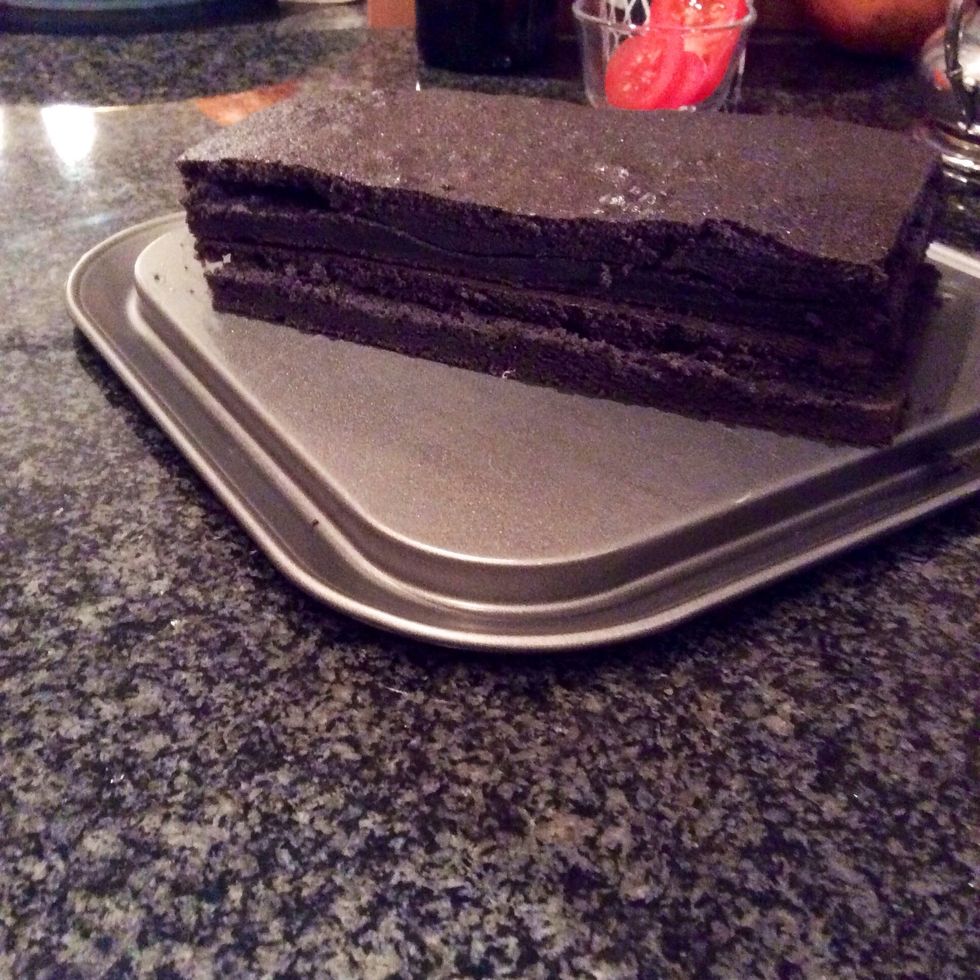 Cut the cake in half and then cut each half in the middle to get 4 layers.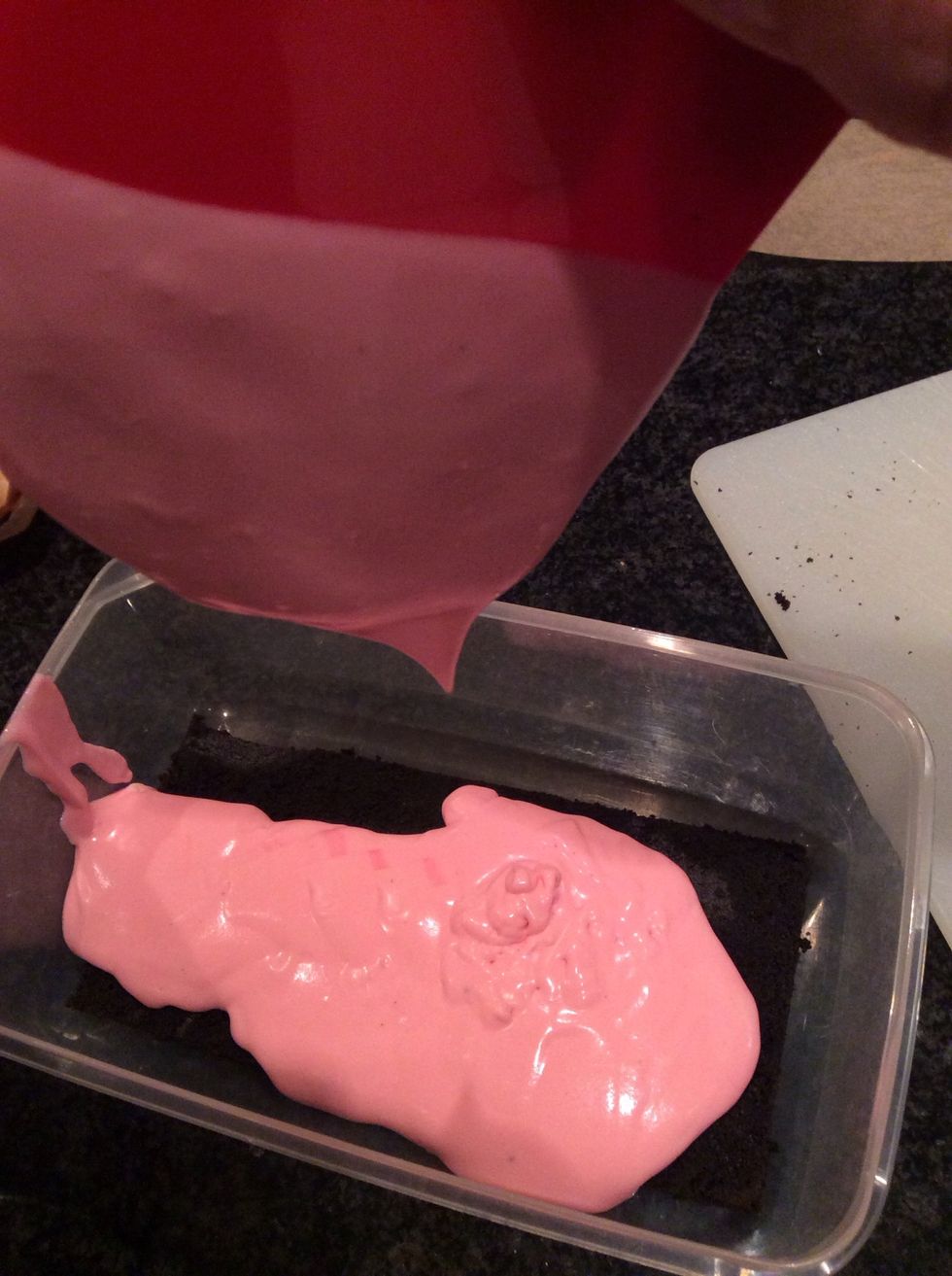 But one layer of the cake and layer it with the cream.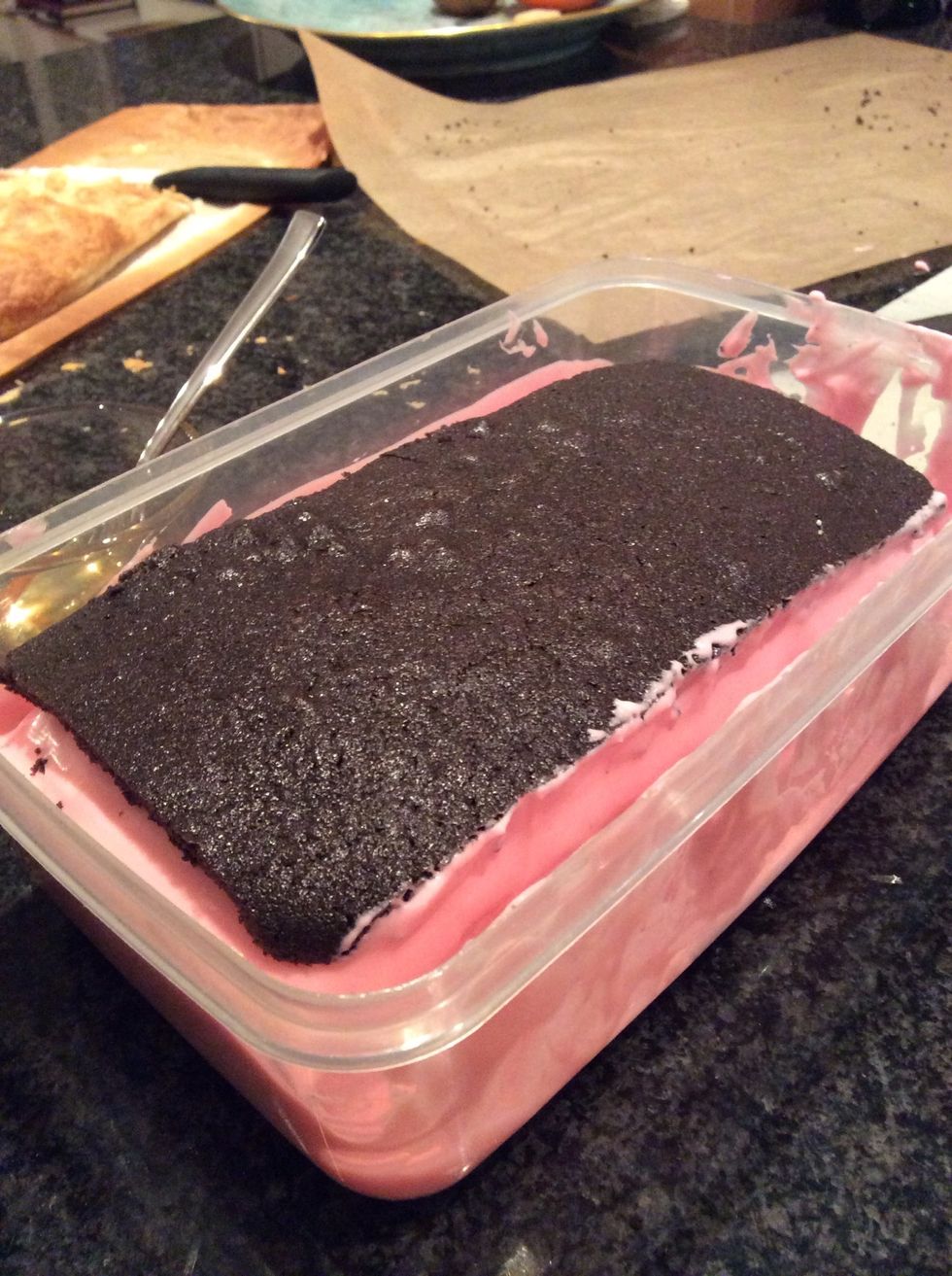 Put it in the fridge (I had the cake in the fridge during the time).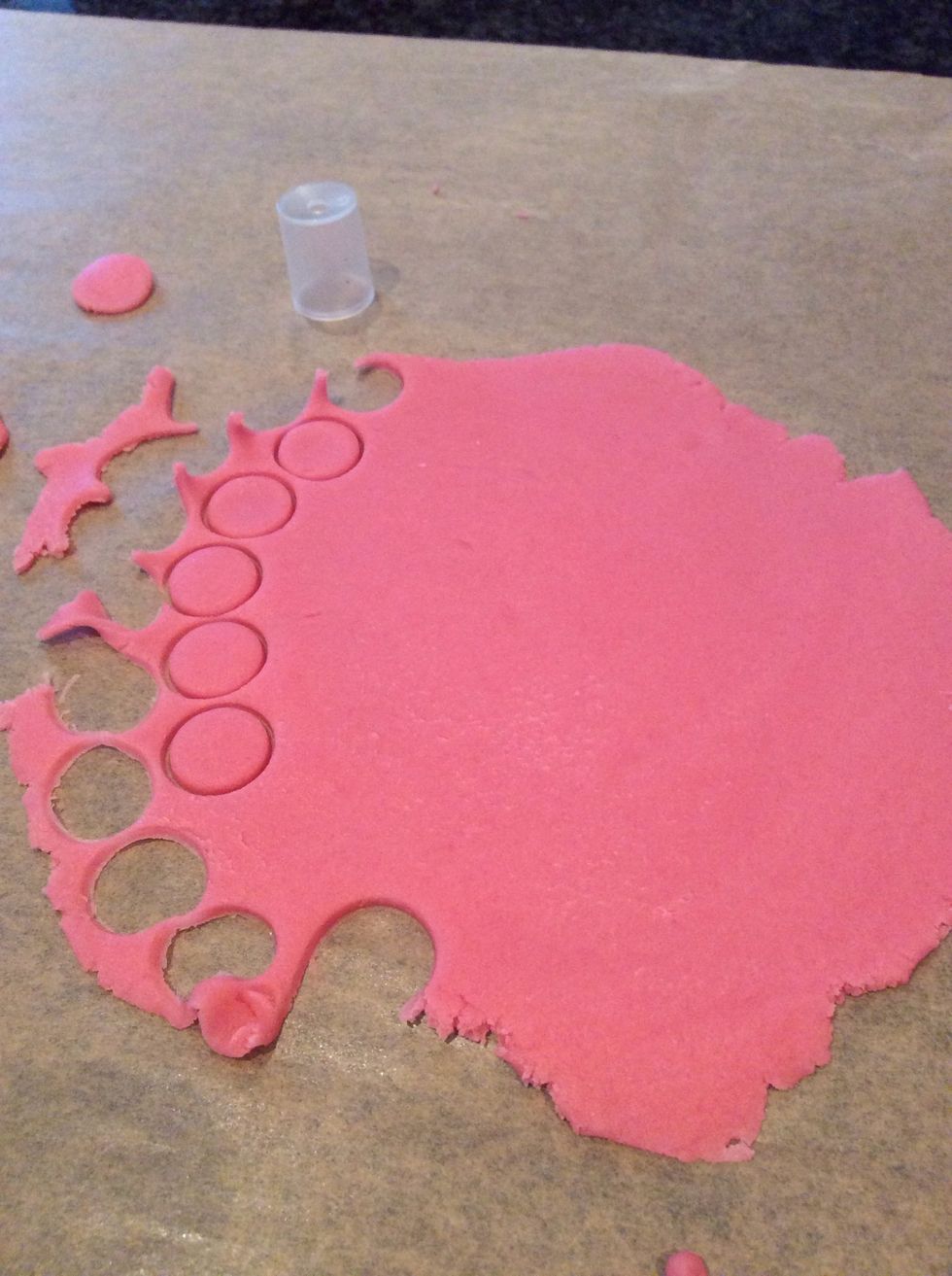 Make five small circles.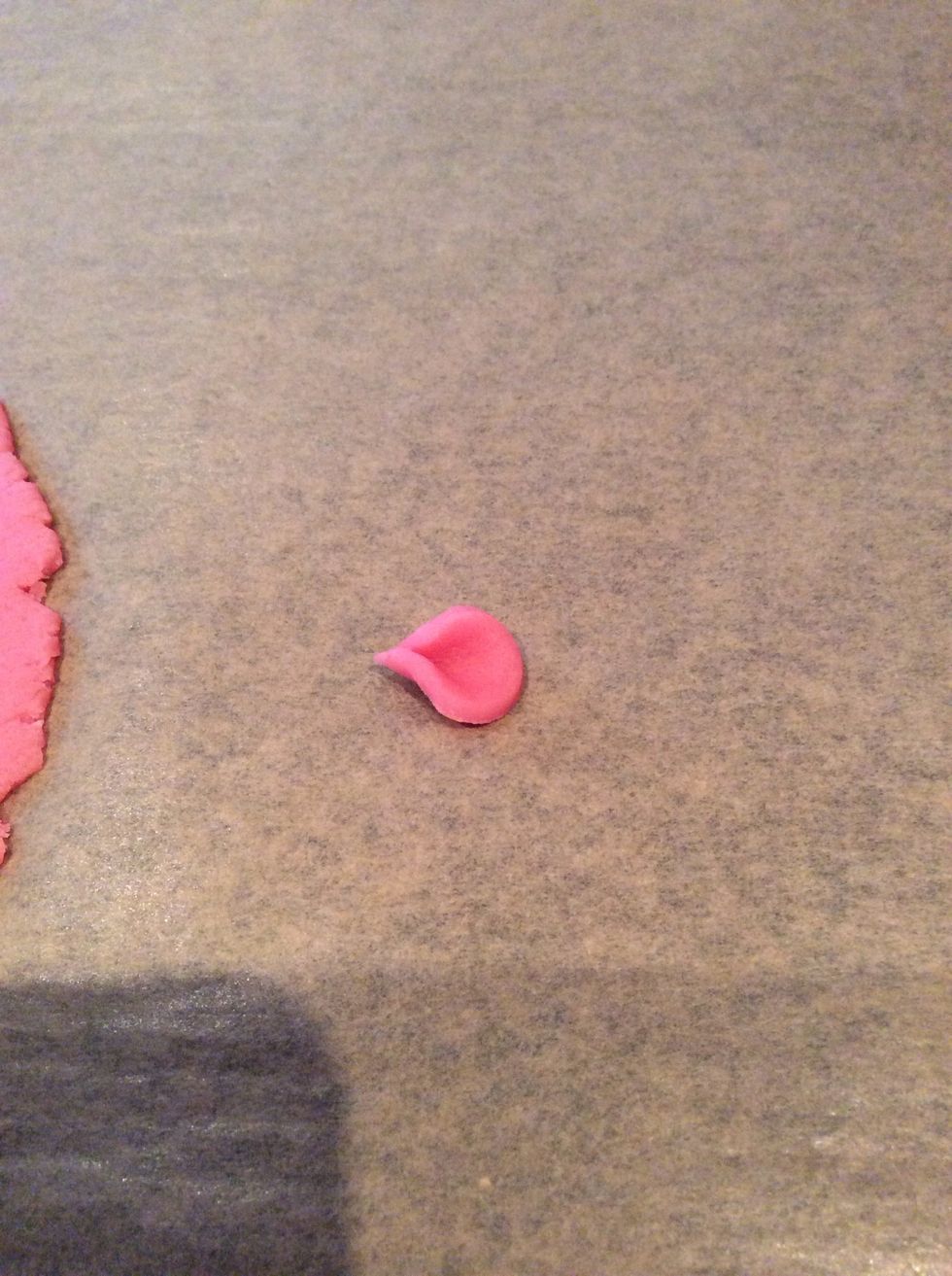 Press the ends together.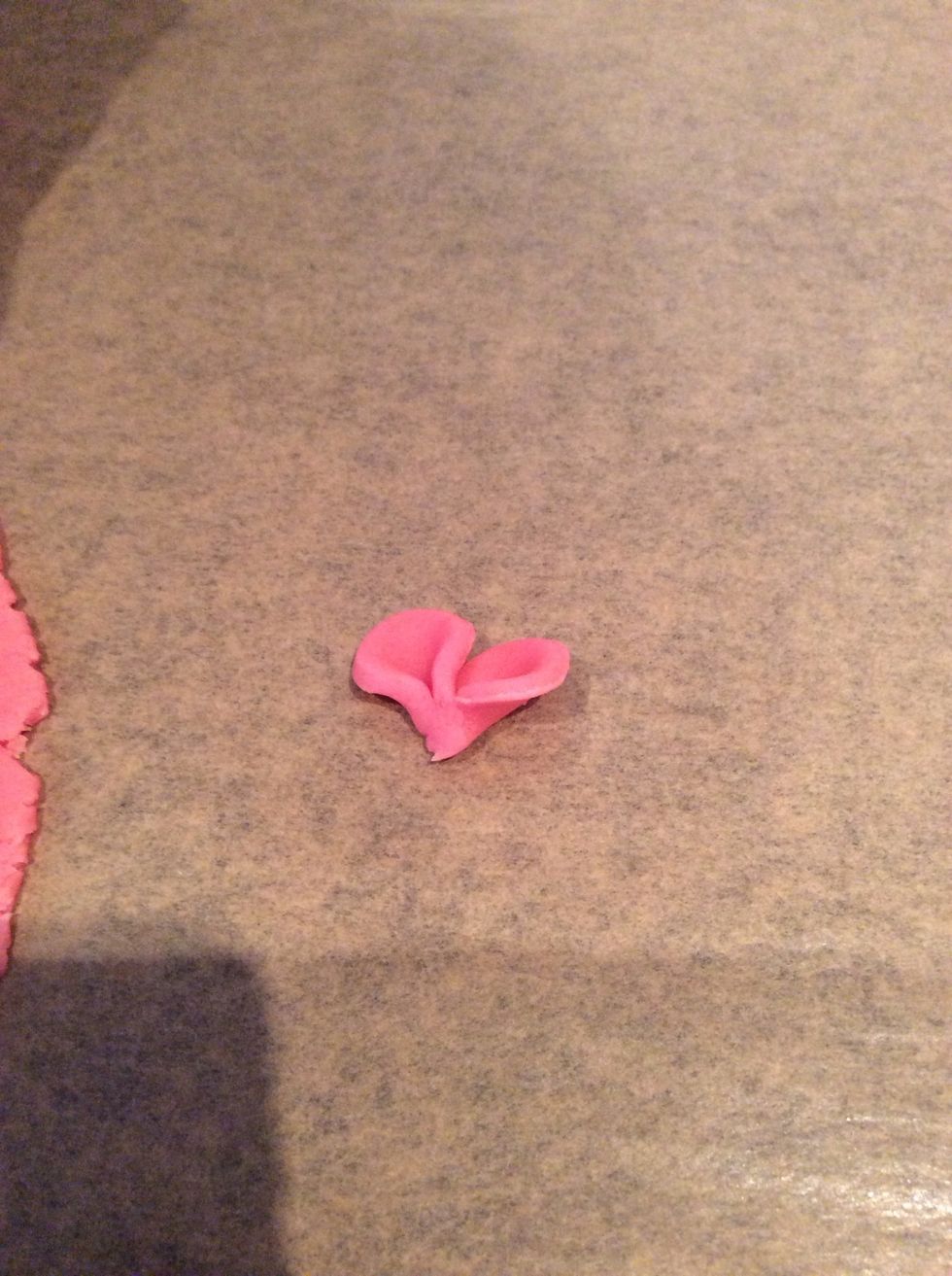 Repeat and add it to the previous piece.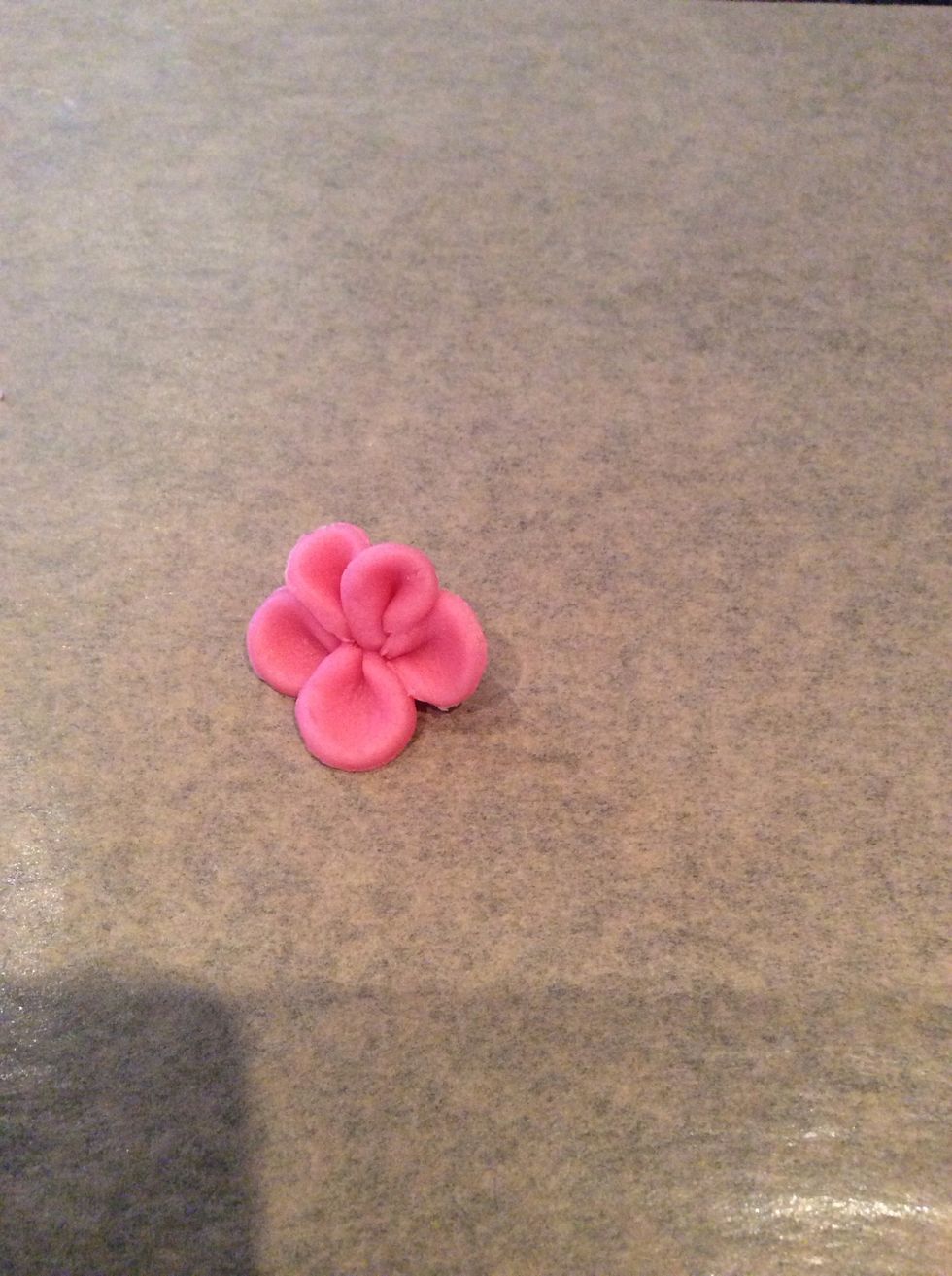 Repeat until it looks like this.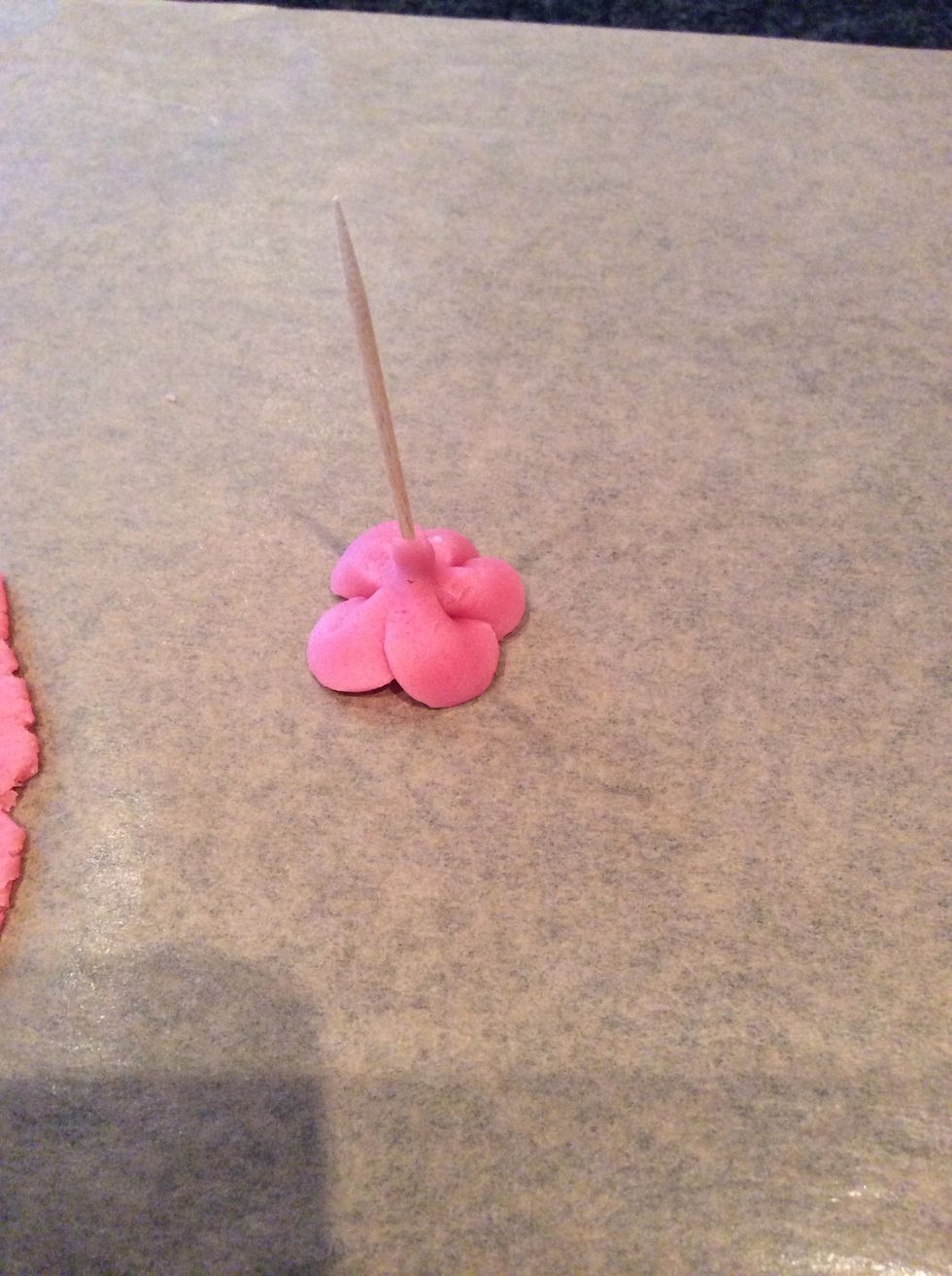 Add a toothpick.
Make a yellow little ball.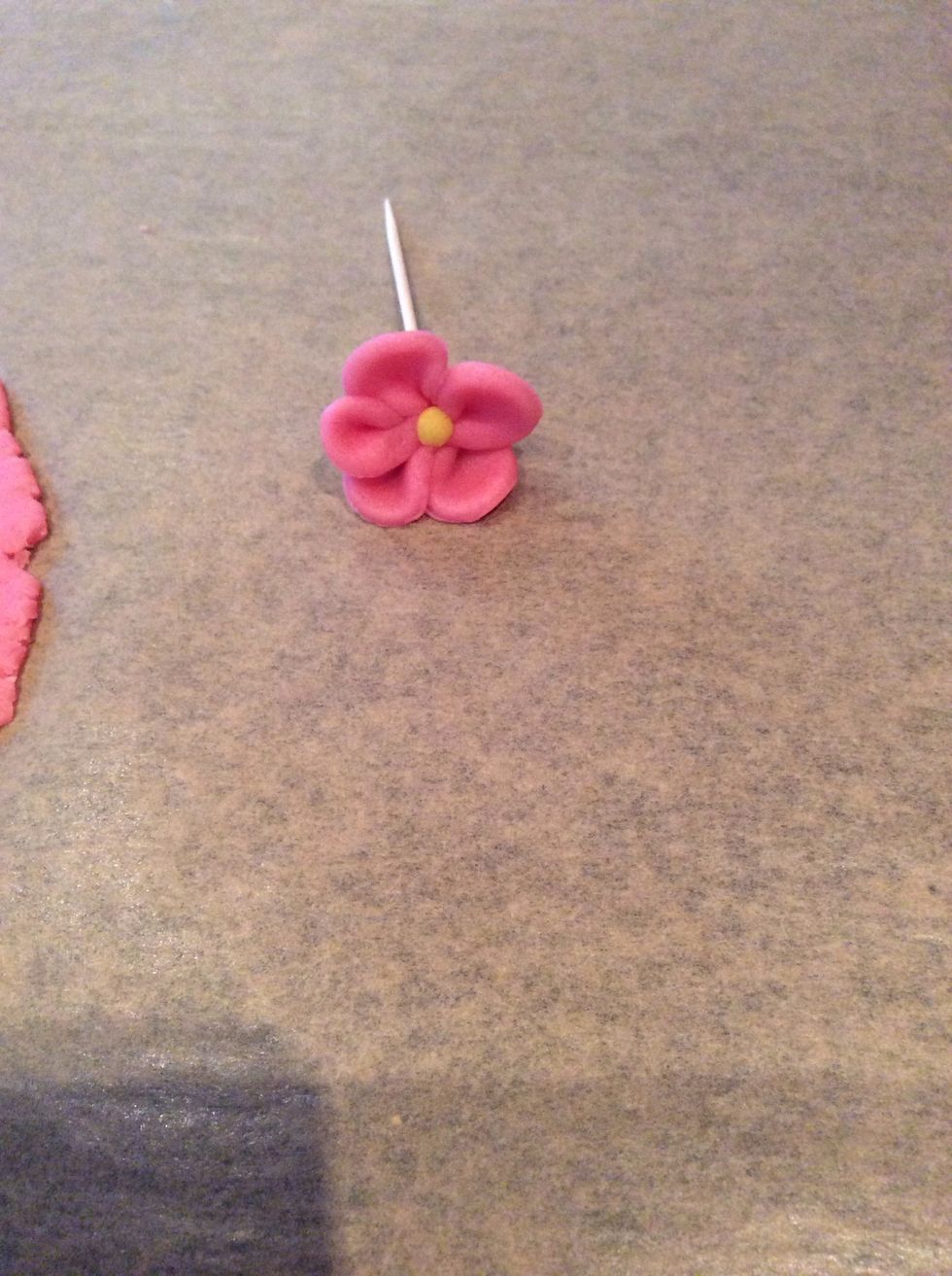 Add it to the flower.
Done! Make 11 flowers!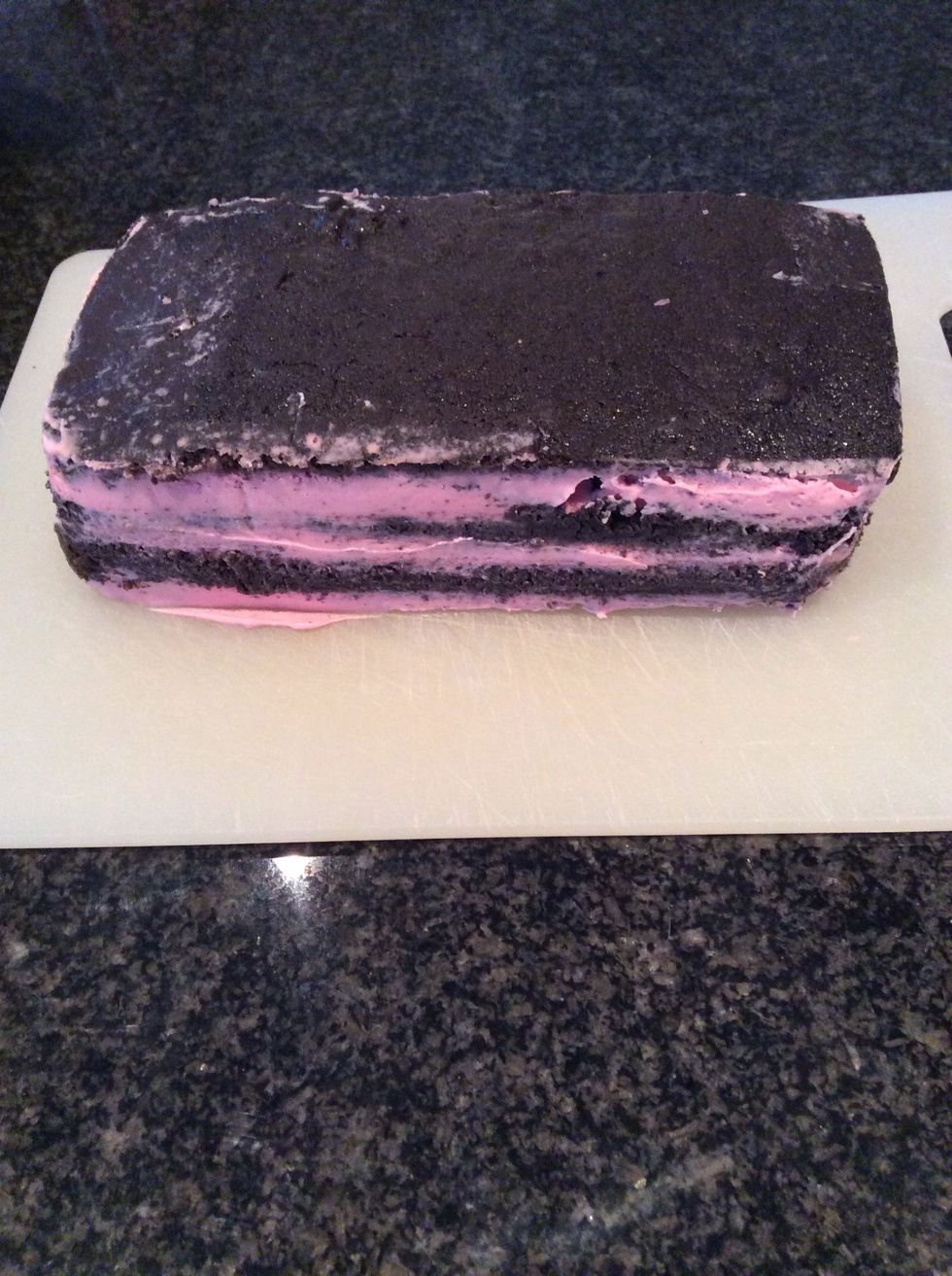 Take out the cake!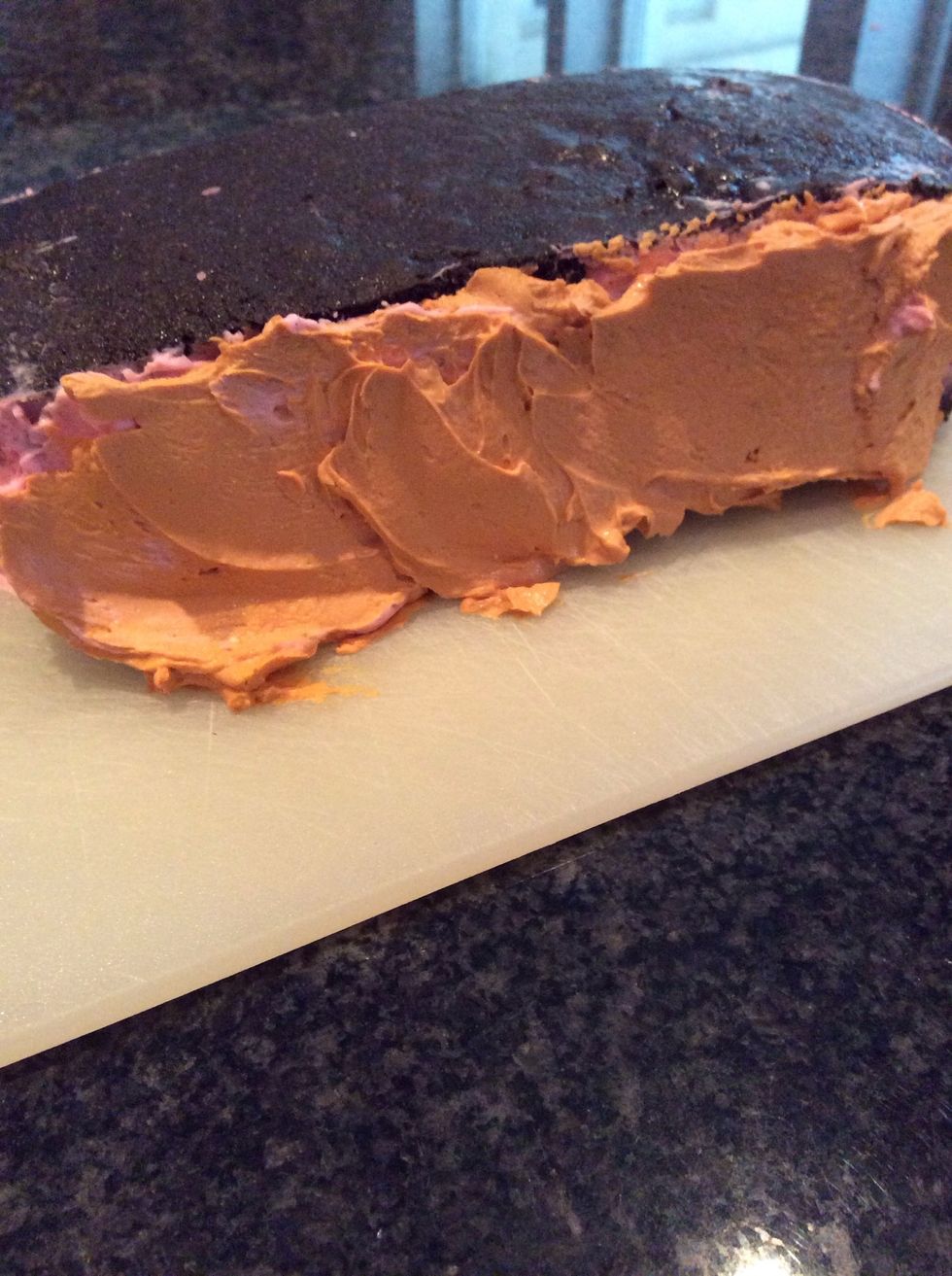 I forgot to take a picture of the "vase cream" but it's only cream cheese with a little powdered sugar and food coloring (red, yellow and black).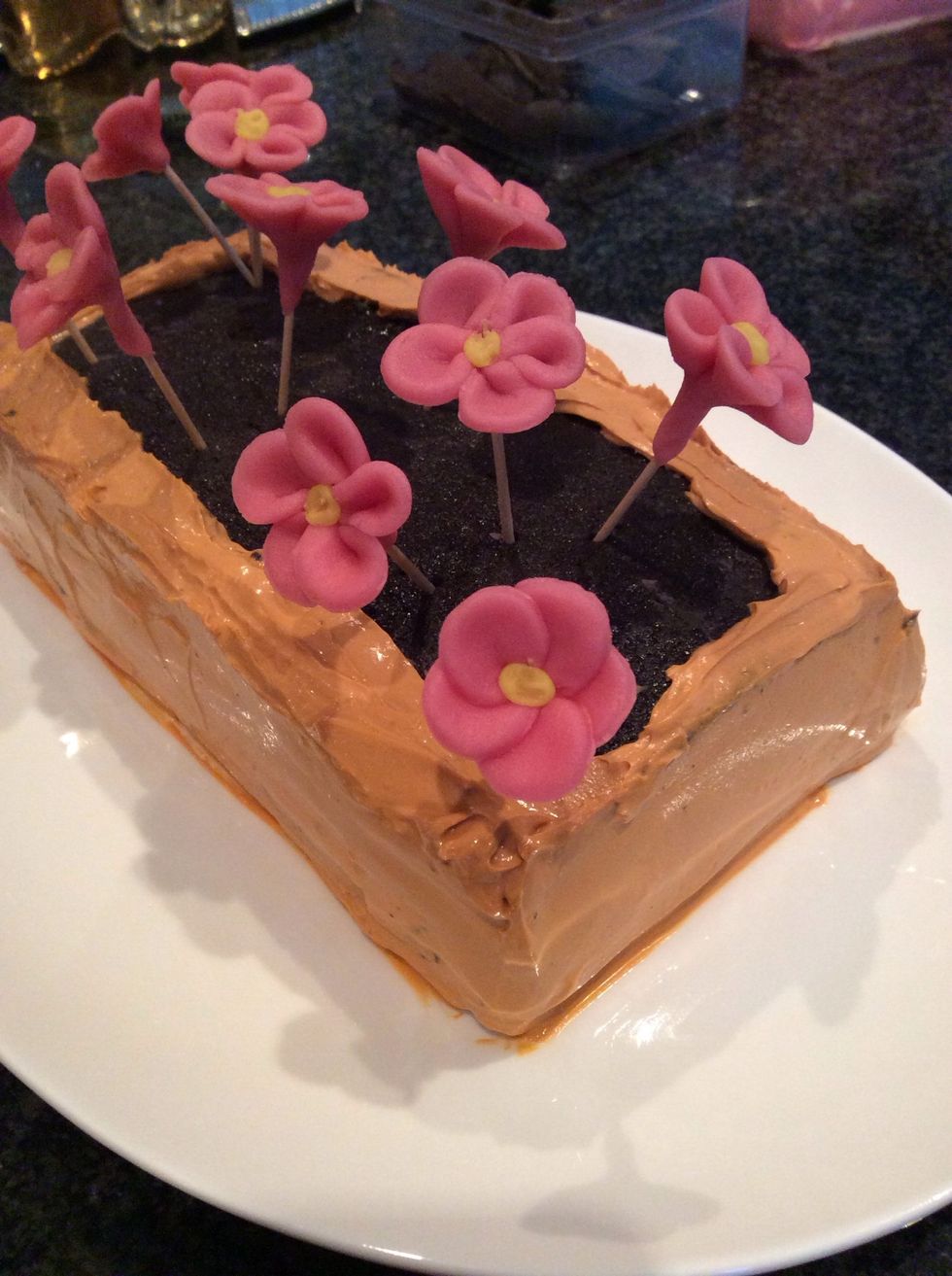 Put the flowers in the "soil".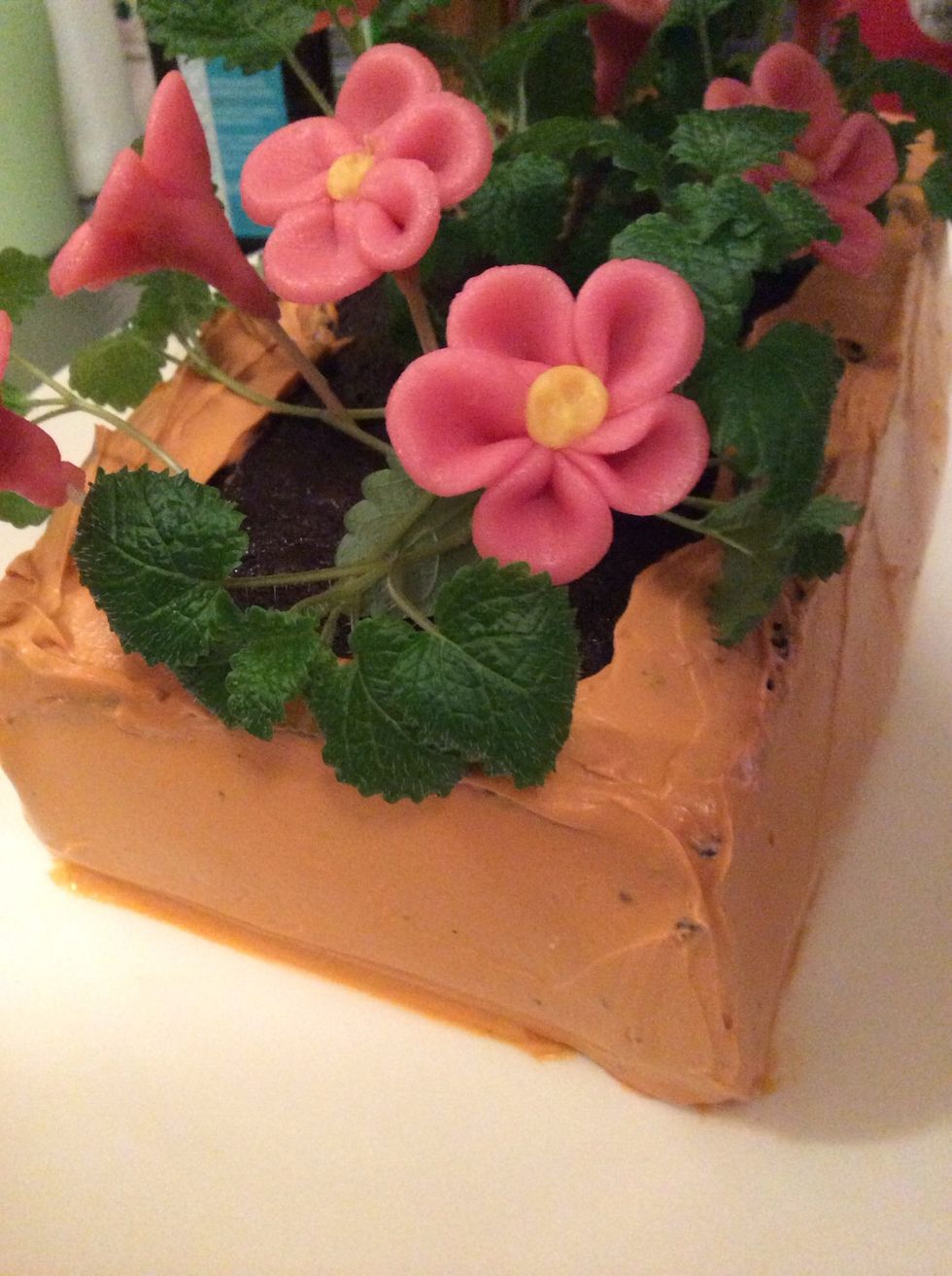 Start adding the leaves.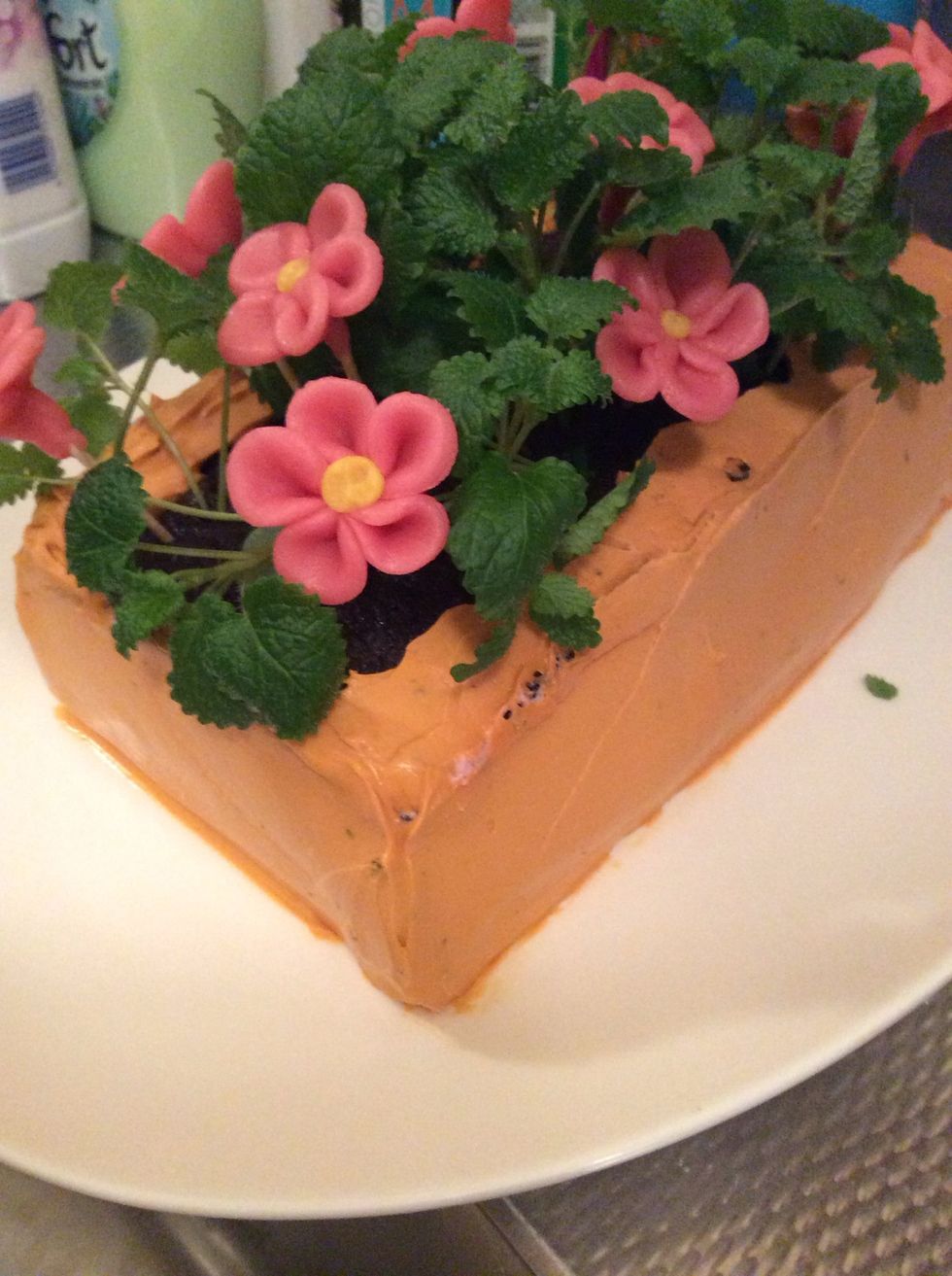 Use a lot!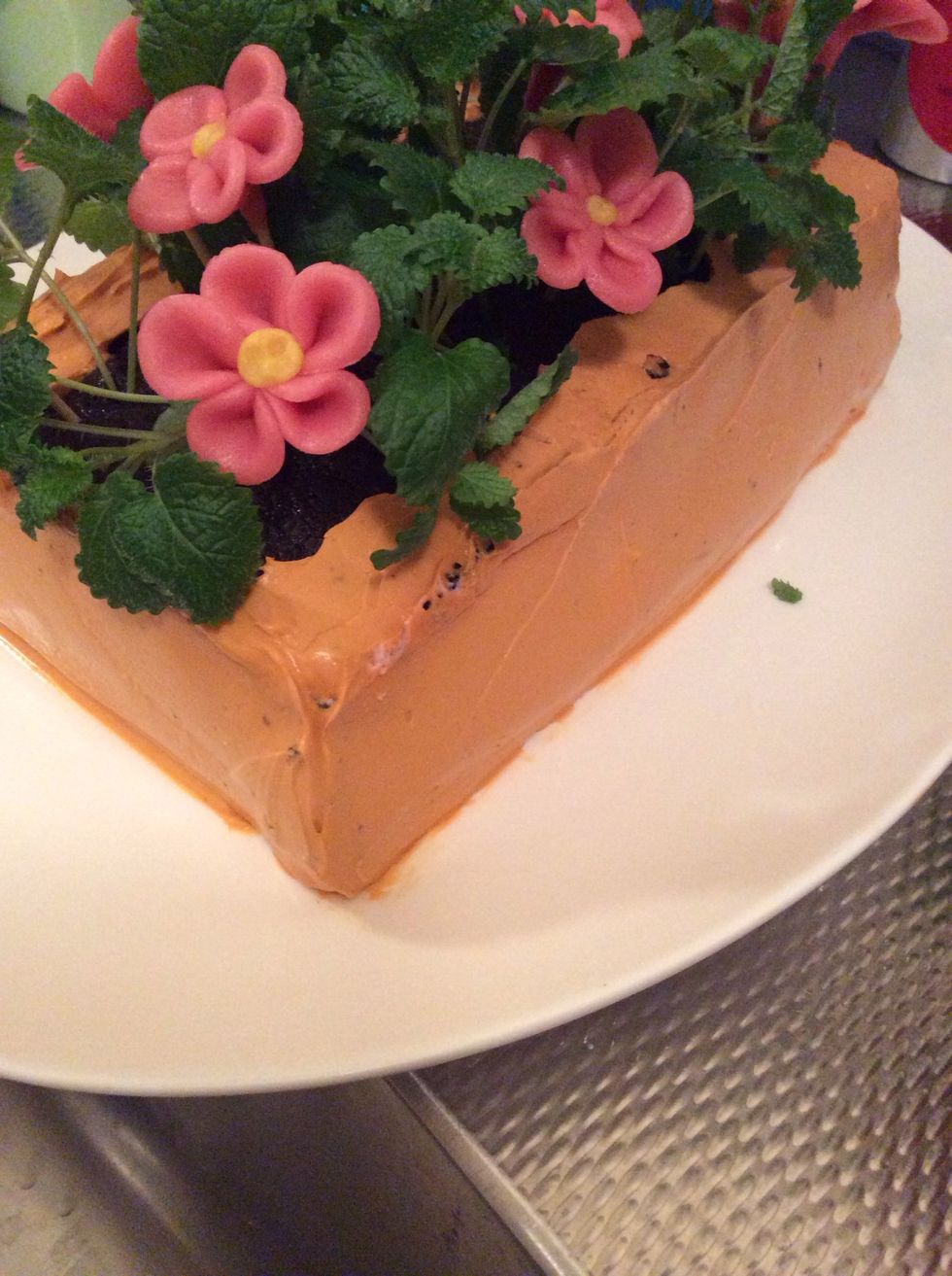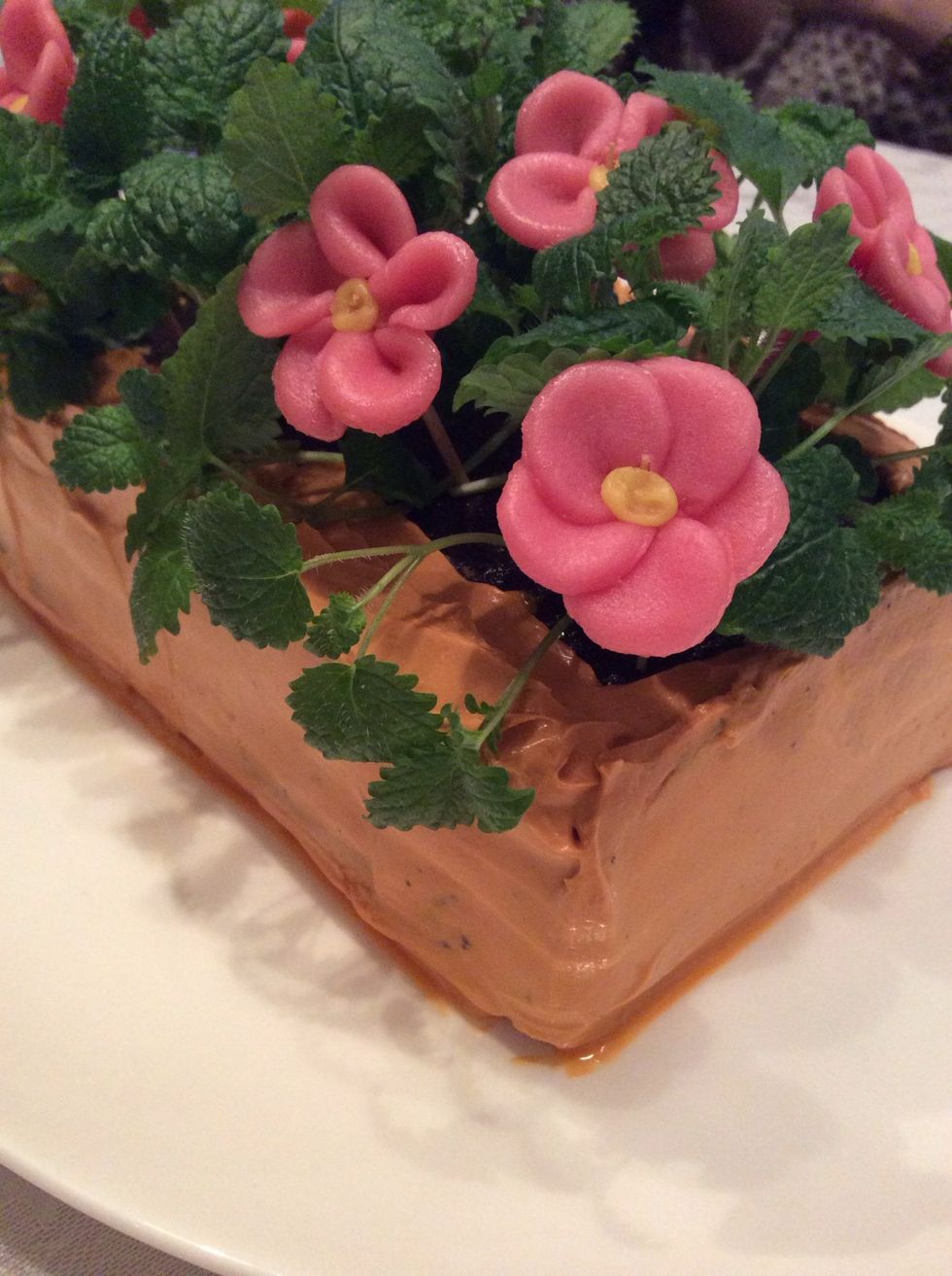 Here you go, a black velvet cake with pink cream that looks like a vase with flowers! Pretty cool, huh?
Let me know how the cake turned out for you and if you have any questions don't hesitate to ask! Thank you and see you soon!
For the cake
250.0g Flour
1.0pch Salt
15.0g Cocoa powder
115.0g Butter
250.0g Granulated sugar
2.0 Eggs
1.0tsp Vanilla
240.0ml Milk
1.0Tbsp Apple cider vinegar
2.0Tbsp Liquid black food coloring
1.0tsp White des tilled vinegar
1.0tsp Baking soda
For the cream cheese frosting
300.0ml Whipped cream
225.0g Cream cheese (room temperature)
225.0g Mascarpone cheese (room temperature)
3/4tsp Vanilla
115.0g Powdered sugar
For the decoration
Pink marzipan
Yellow marzipan
11.0 Toothpick
Mint leaves