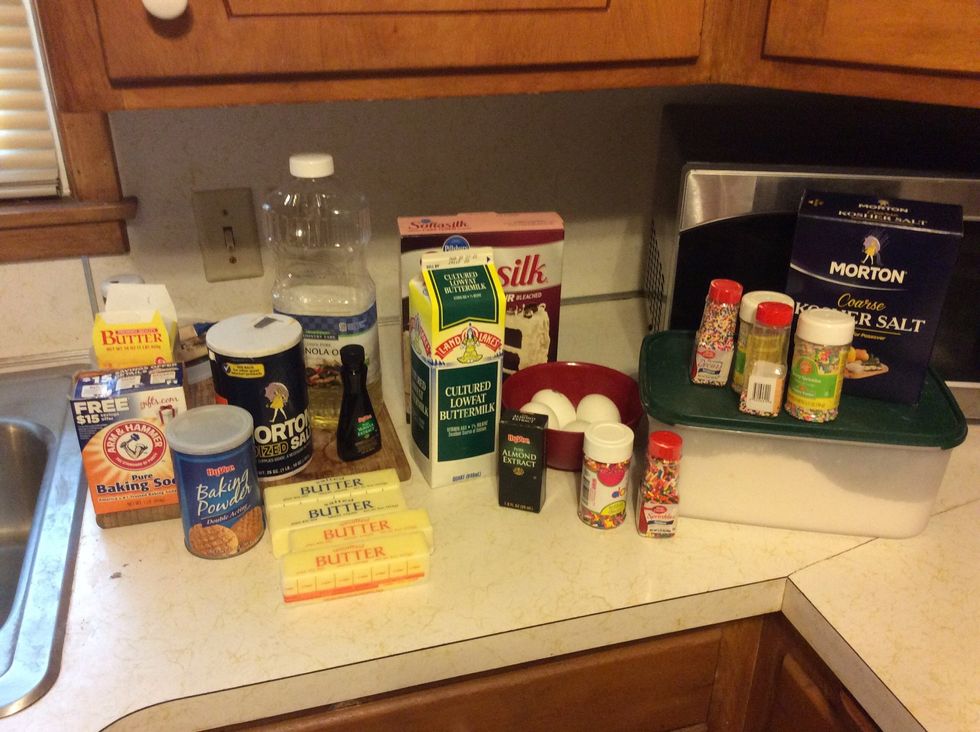 Gather ingredients. Preheat oven to 350 degrees and then lightly spray a 9 X 13 cake pan.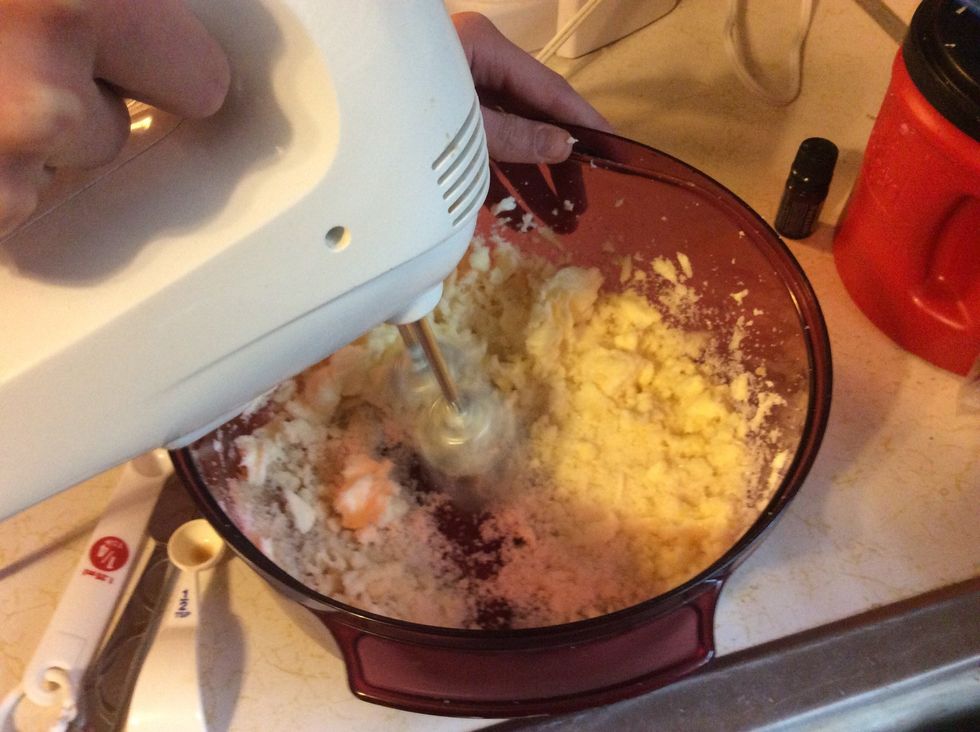 Cream together 1 1/2 sticks of unsalted butter, 1c. sugar, 1/4 teaspoon of almond extract, and 1 1/2 teaspoons vanilla extract.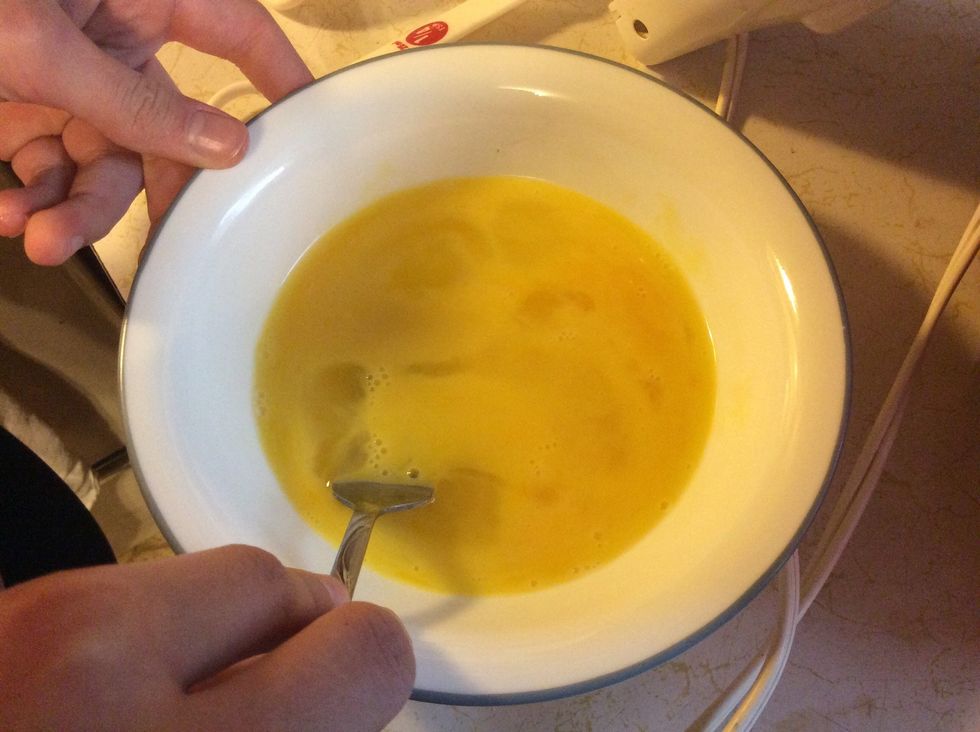 Next, mix the 1 egg white with 2 eggs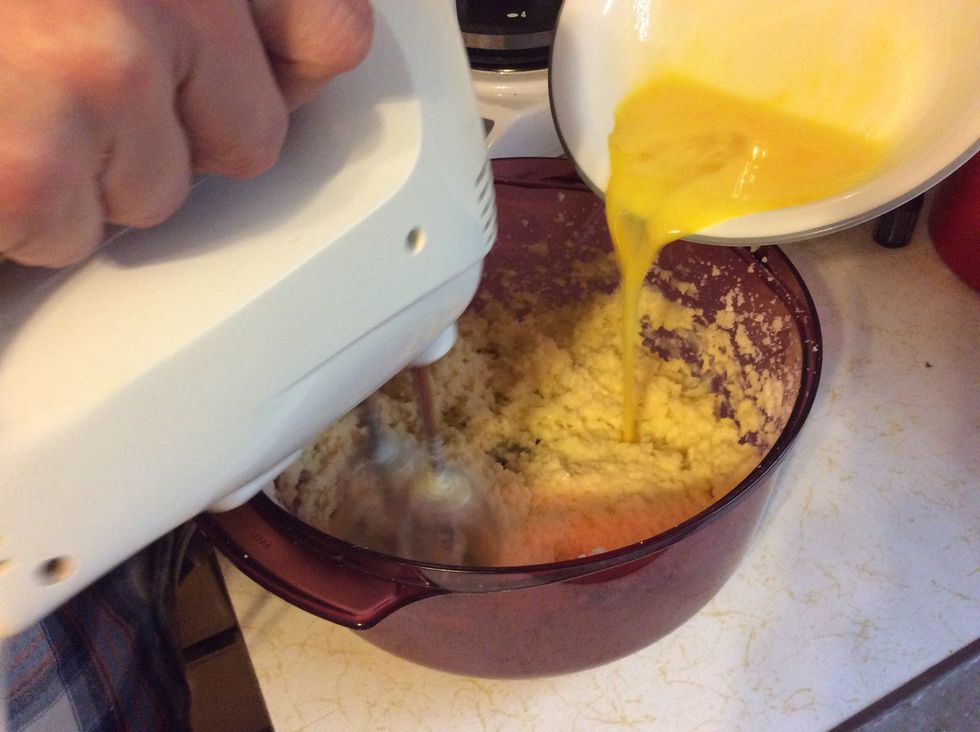 Next, pour the eggs in the butter mixture in intervals. (You might need assistance)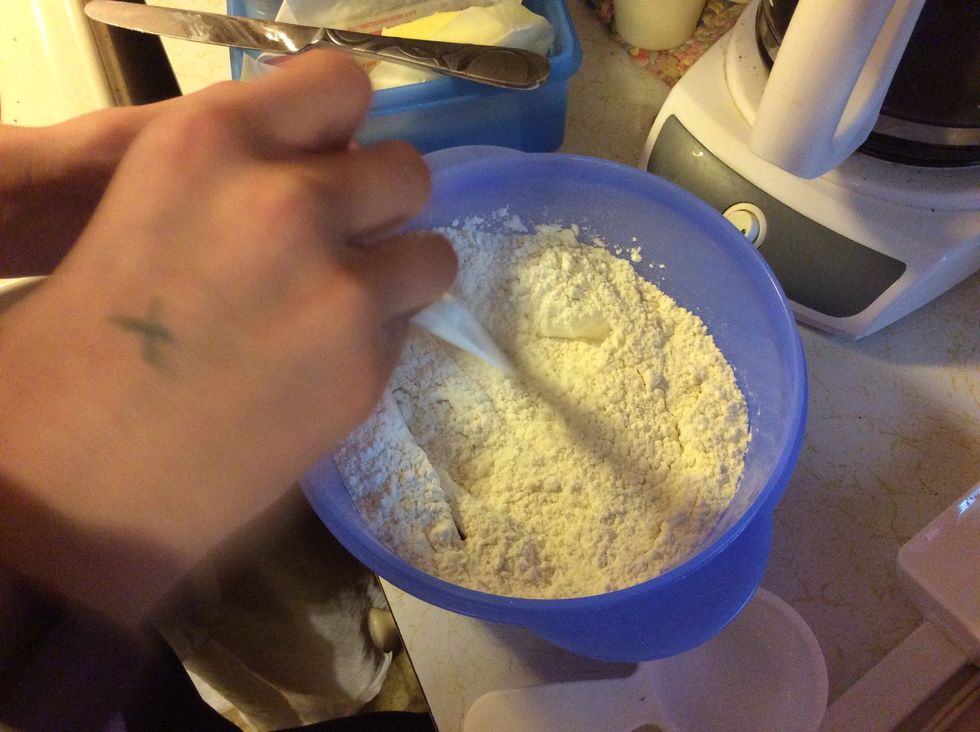 Next, in a separate bowl sift together 1 1/2 cups cake flour, 1/2 cup all-purpose flour, 1/2 teaspoon baking soda, 1/2 teaspoon baking powder, and 1/2 teaspoon kosher sea salt.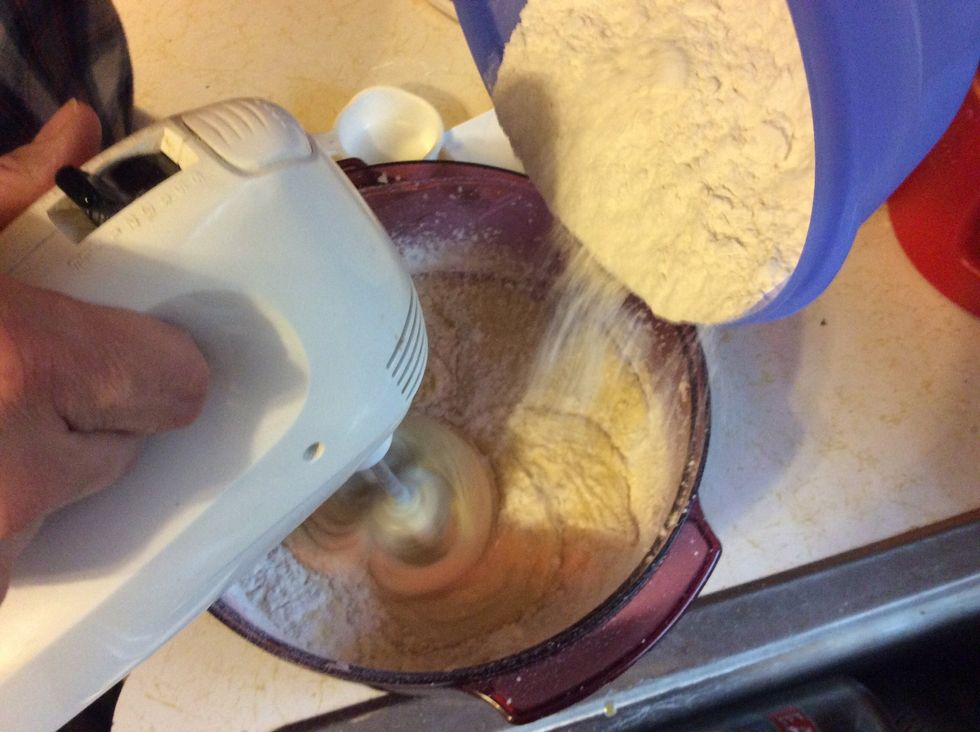 Next, add the dry ingredients to the wet ingredients using a mixer. Add in intervals, scrap the sides, and don't over mix . (Might need assistance)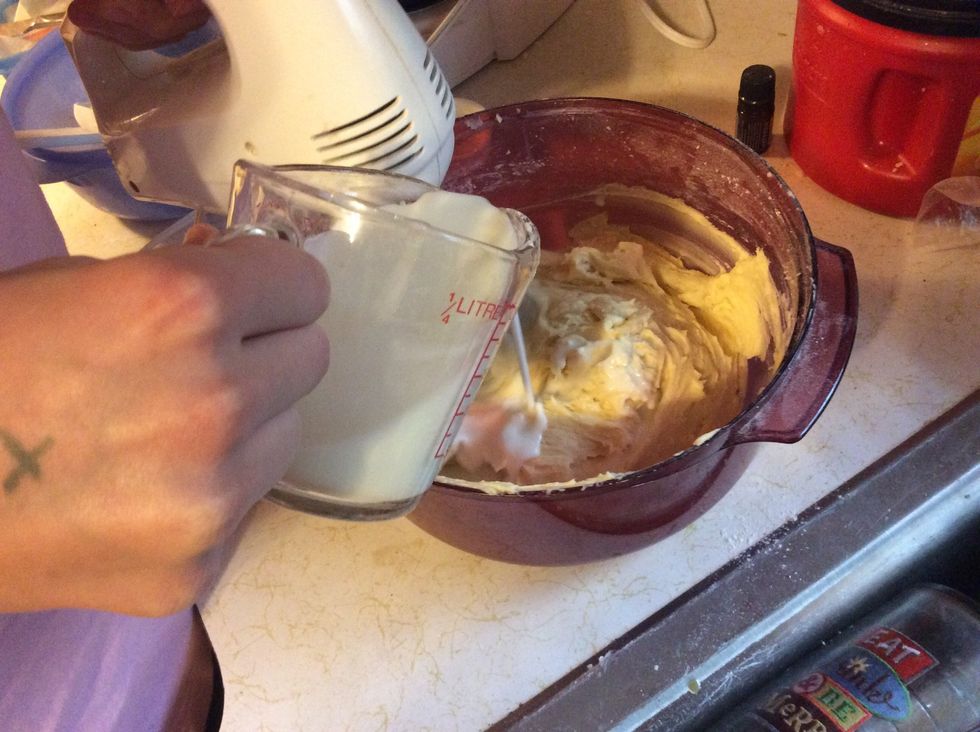 Add in the 3/4 cup plus 2 tablespoons room-temperature buttermilk. Mix but don't overmix.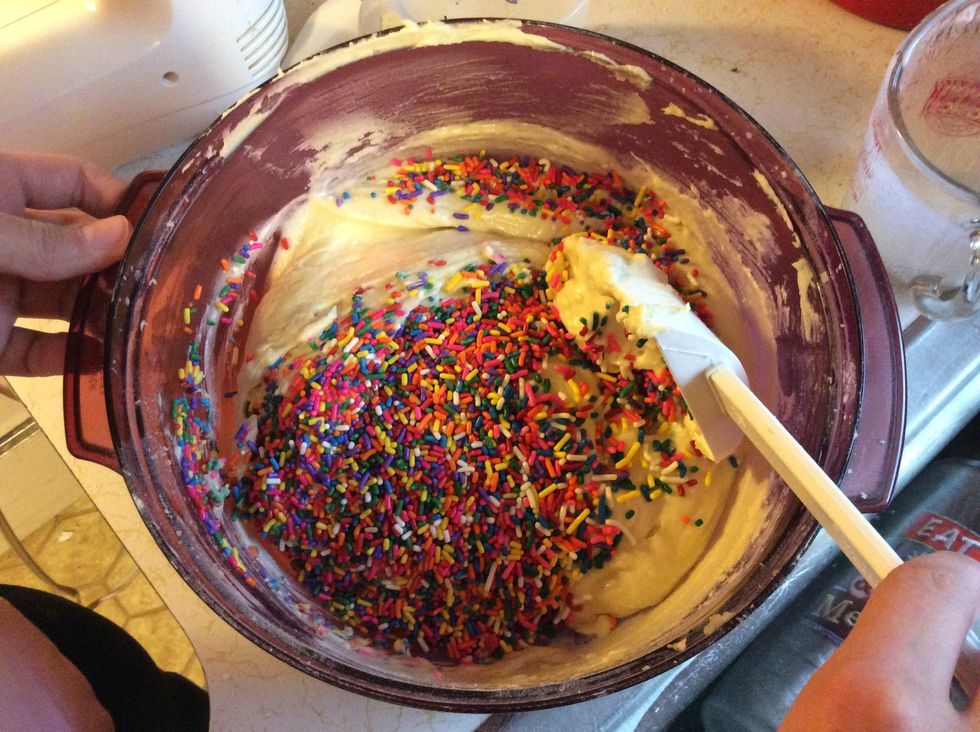 Next, fold in 1/2 cup of the jimmy sprinkles.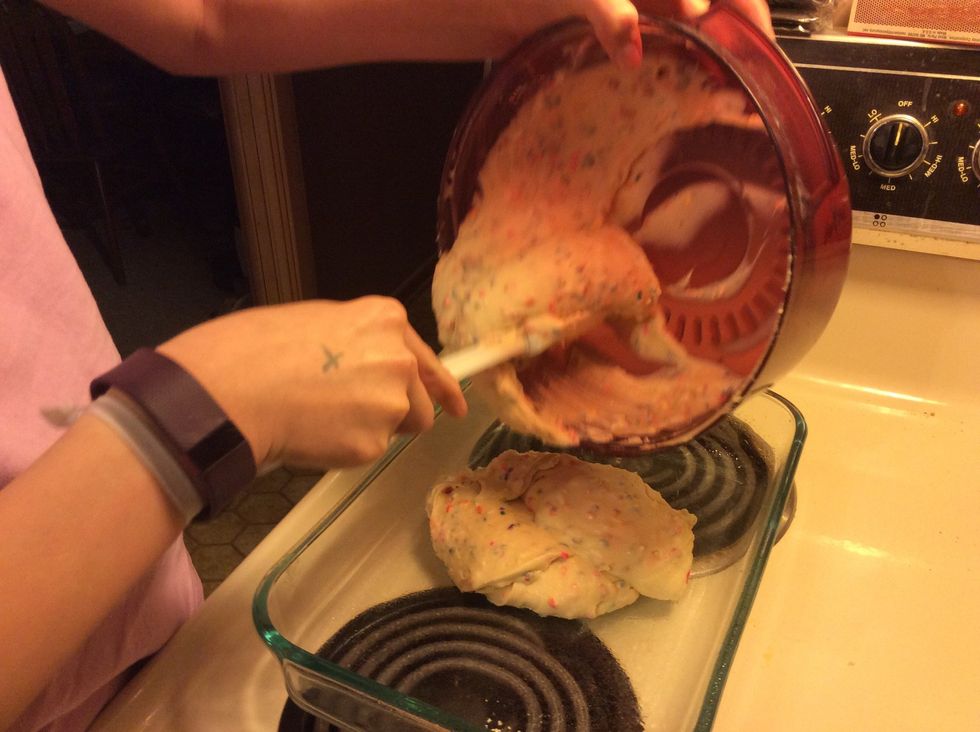 Put into prepared cake pan and level it. Put in the preheated oven for 25-30 minutes or until toothpick comes out clean.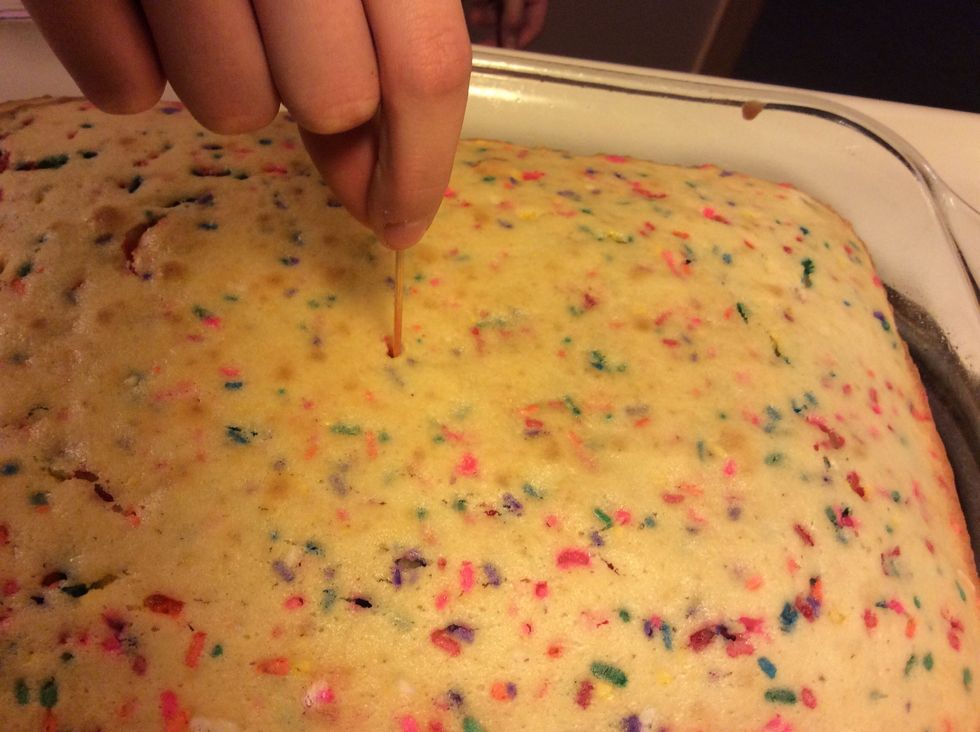 Take cake out of oven and make sure its done. While its cooling we will start the frosting.
Beat the 2 sticks of butter until light and creamy.
Next, add a pinch of salt, 1 1/2 teaspoons vanilla extract, and 3 1/2 cups powdered sugar; blending until chunky. Then add the 3 tablespoons heavy whipping cream and blend to desired consistency.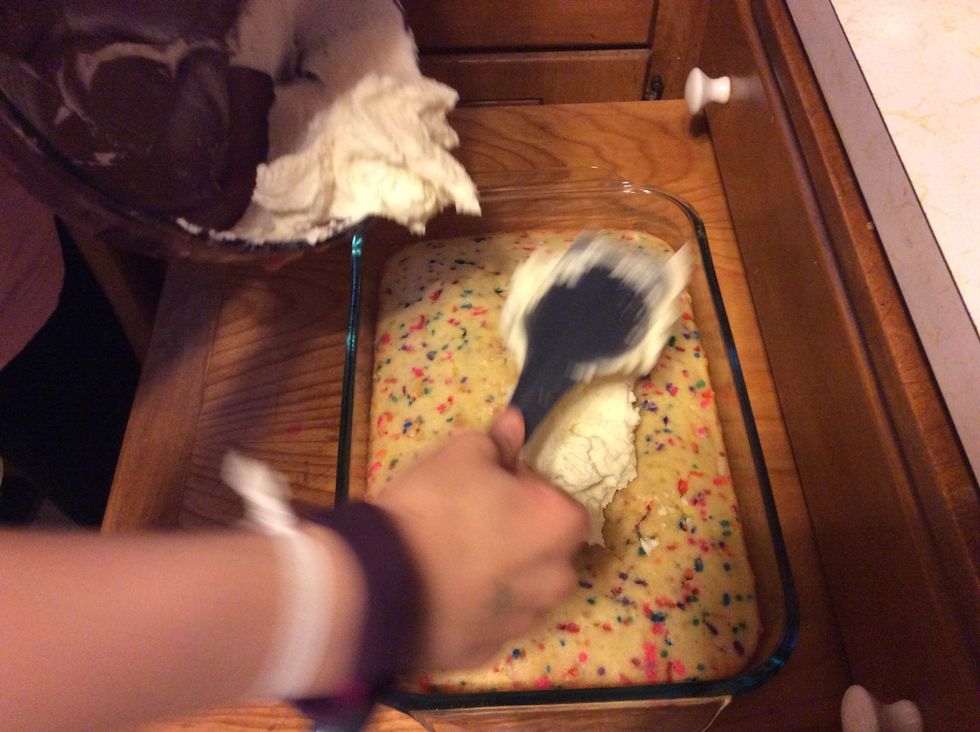 Put frosting on the cake.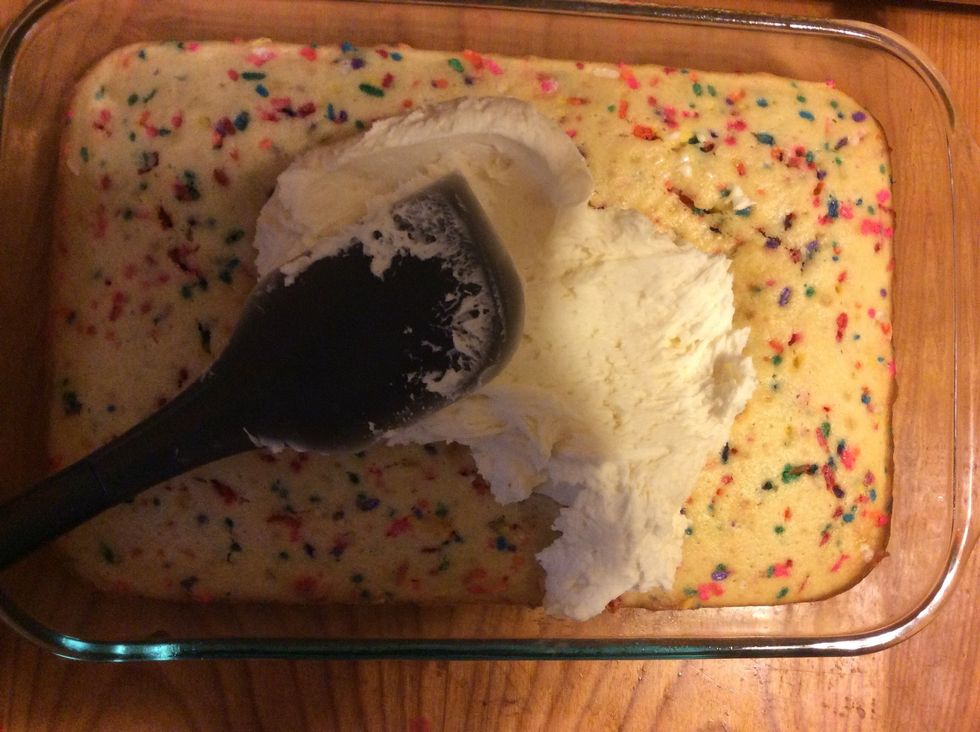 Spread the frosting out.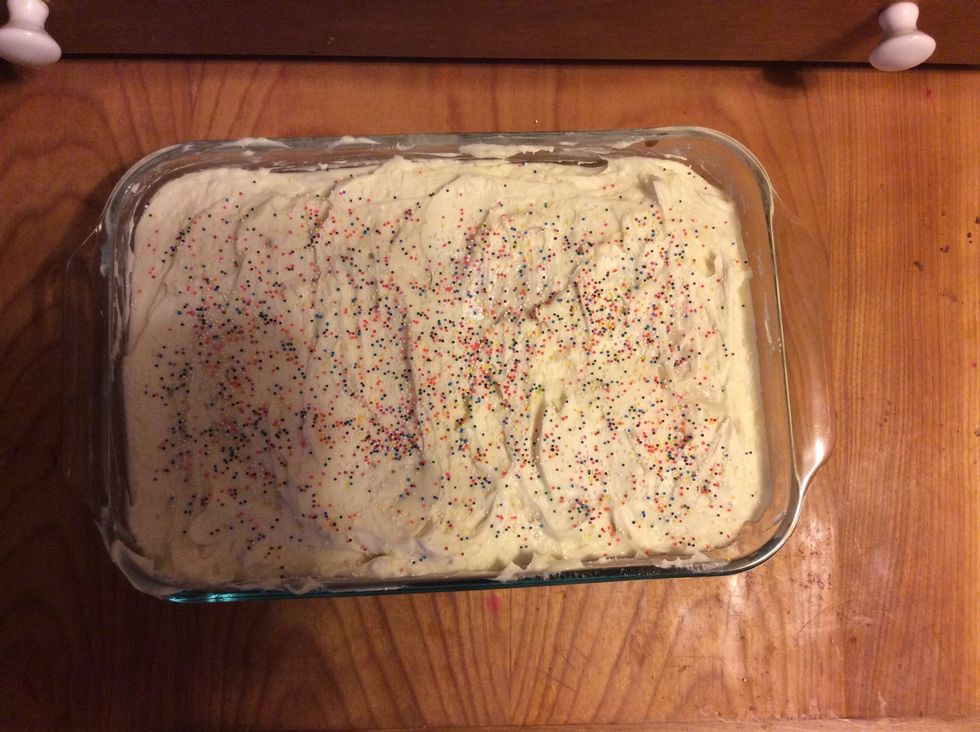 Once the frosting is spread out, put sprinkles on the cake and enjoy!
2.0 Eggs, room temperature
1.0 Egg white, room temperture
2.0 Sticks butter, room temperature
1/2 Sticks unsalted butter, softened to room temp.
1.0c Granulated sugar
3.0tsp Vanilla extract
1/4tsp Almond extract
1/2c Cake flour
1/2c All purpose flour
1/2tsp Baking powder
1/2tsp Baking soda
1/2tsp Kosher sea salt
3/4c Butter milk, room temperature
2.0Tbsp Buttermilk, room temperature
1/2c Rainbow, jimmy sprinkles (sprinkles for garnish)
1.0pch Salt
3.0Tbsp Heavy cream
1/2c - 4 c. Powdered sugar