US measurements .75 Cups Margarine, .75 Cups Caster Sugar, 3 Eggs .75 Cups Self Raising Flour, 2 Tablespoons Strong Black Coffee, .95 Cups Icing Sugar .22 Cups Butter 2 Tablespoons Strong Black Coffee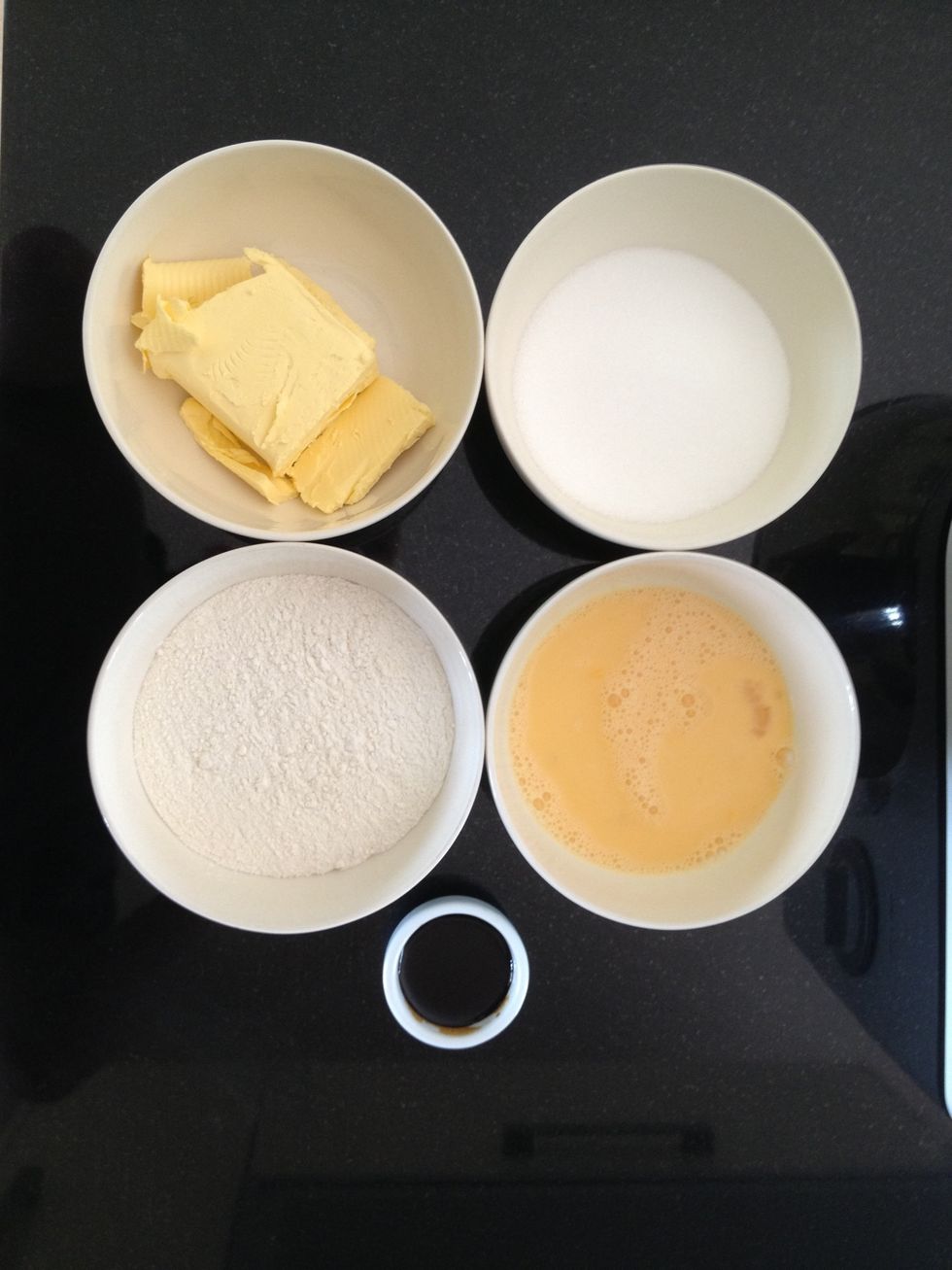 The five ingredients for the Cake mixture. Margarine, Caster Sugar, Self Raising Flour, Beaten Eggs and the Strong Coffee.
Pre heat your oven to 180 degrees C/ 350 degrees F. Get some margarine or butter surplus to the ingredients for the cake and coat two 8" cake tins. Now cover the bottom of both tins with baking paper.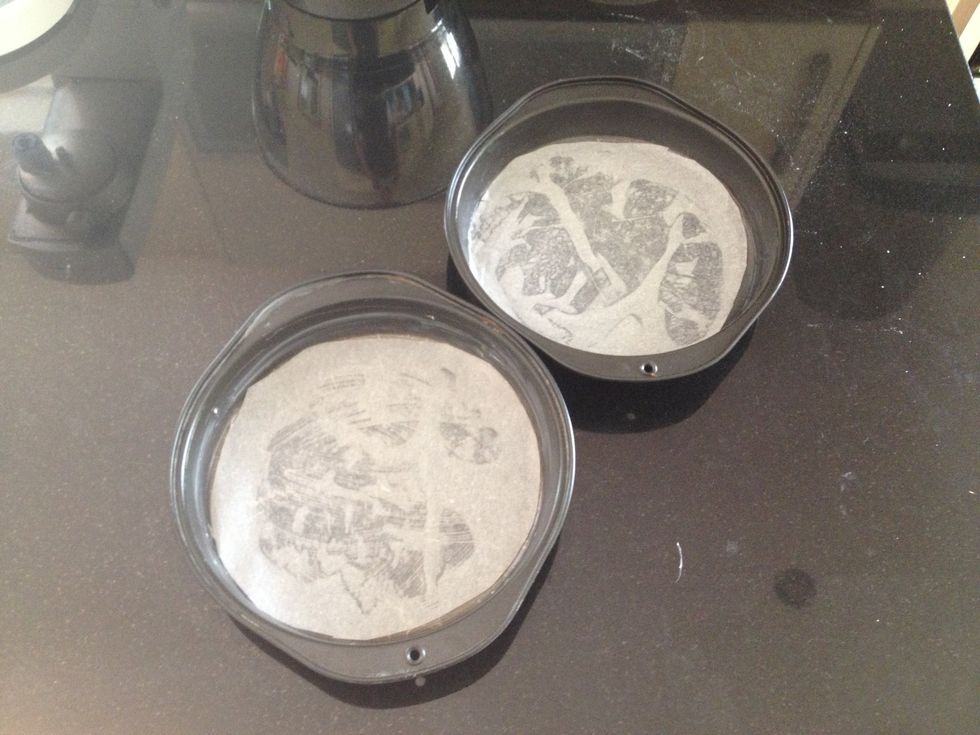 Here's what the lined tins should look like. The better this is done, the easier it will be to remove the cake when baked.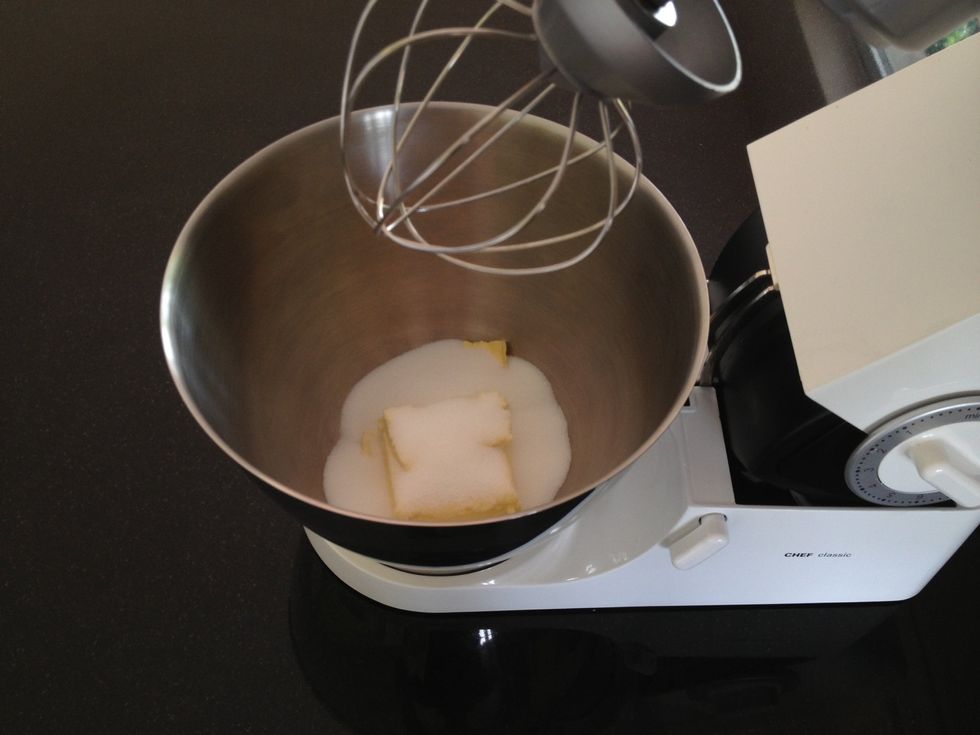 Quickly mix the Margarine and Caster Sugar with a spoon and then beat in a mixer for 5-6 minutes.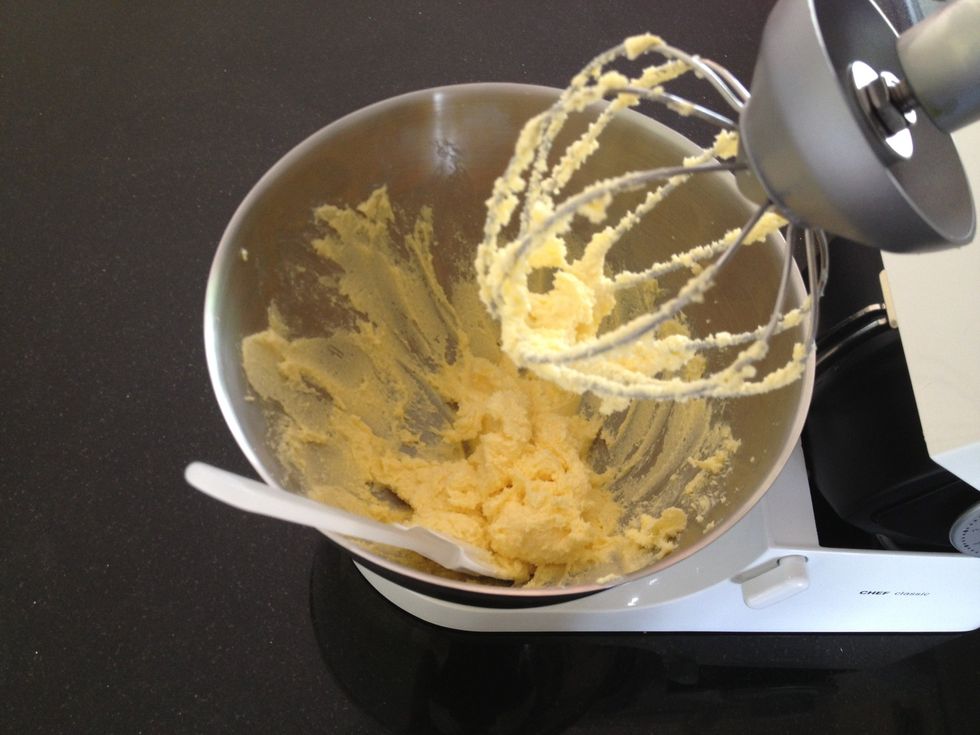 Scrap the edges back into the bowl as needed. Once 5-6 minutes is up the mixture should now be light and fluffy.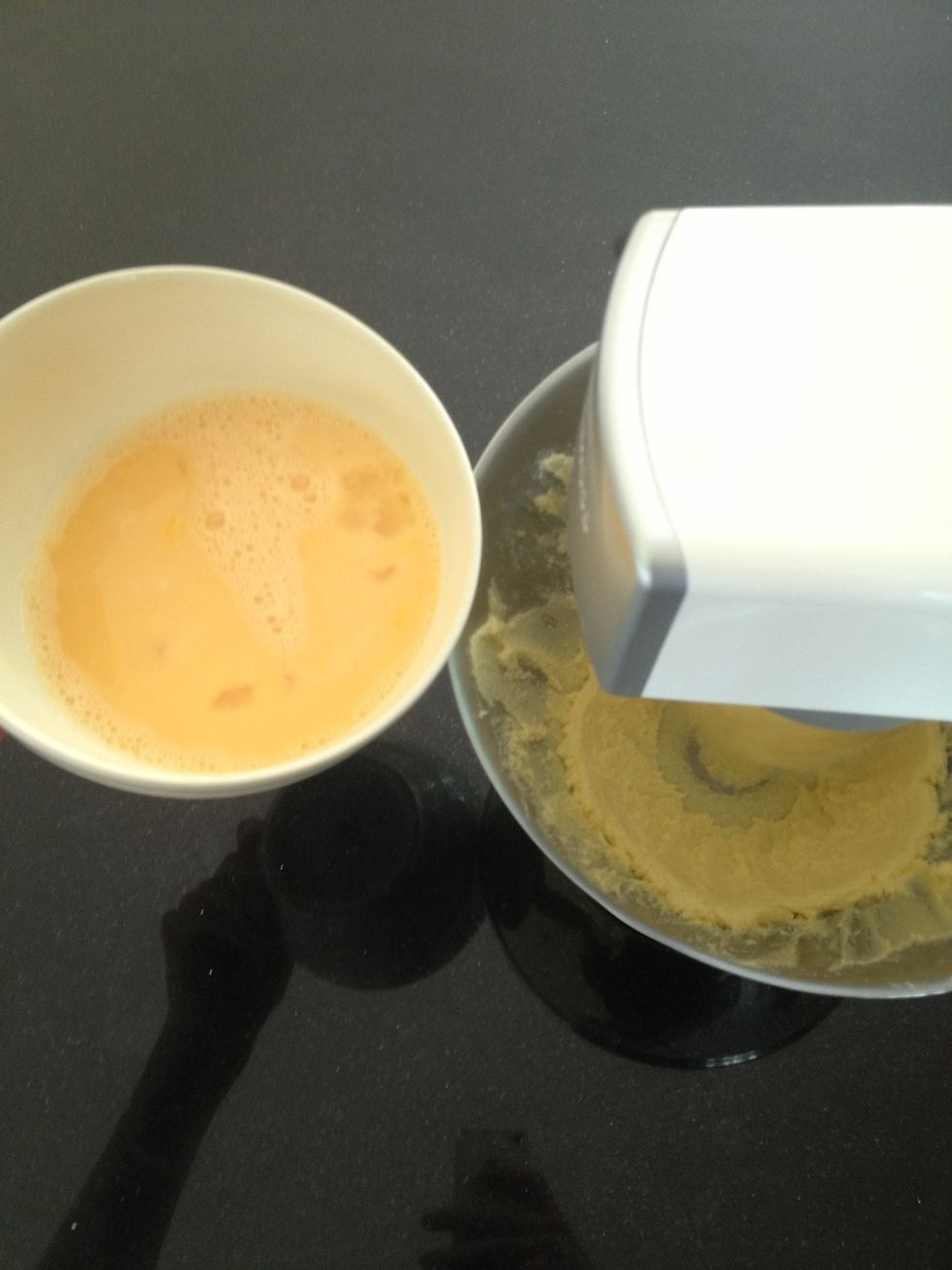 While continuing to beat slowly add the Beaten Eggs a little bit at a time. Scrapping the edges may be needed again.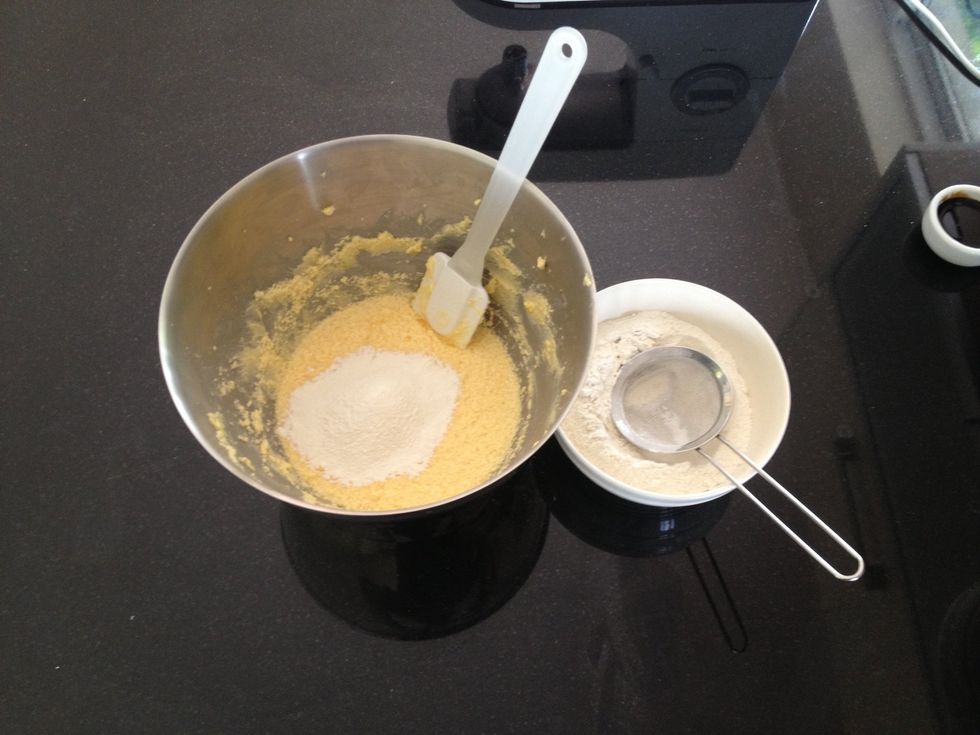 Now begin to sift in the Self Raising Flour a third at a time, folding it into the mixture.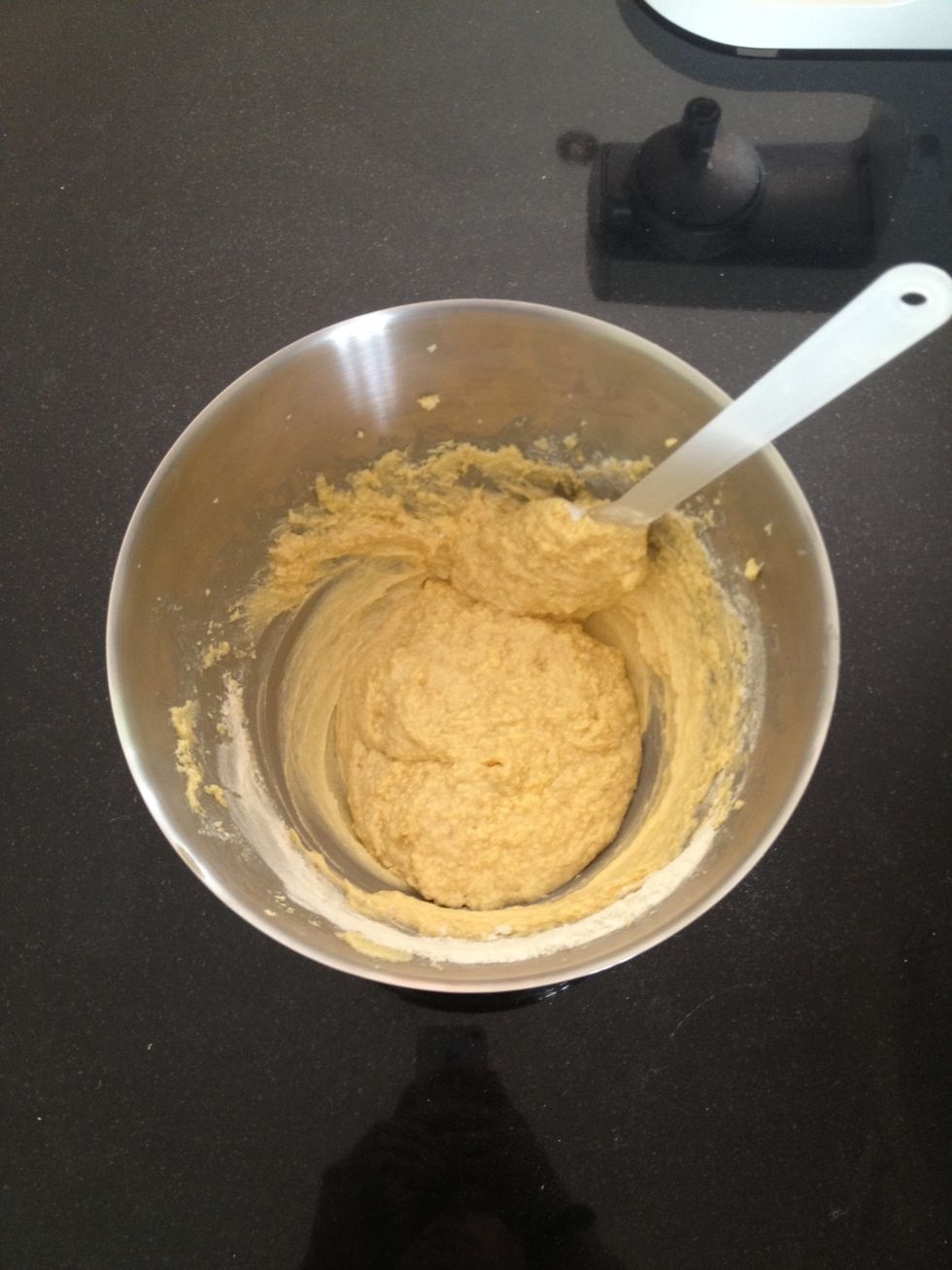 It should slowly come together as more Flour is added.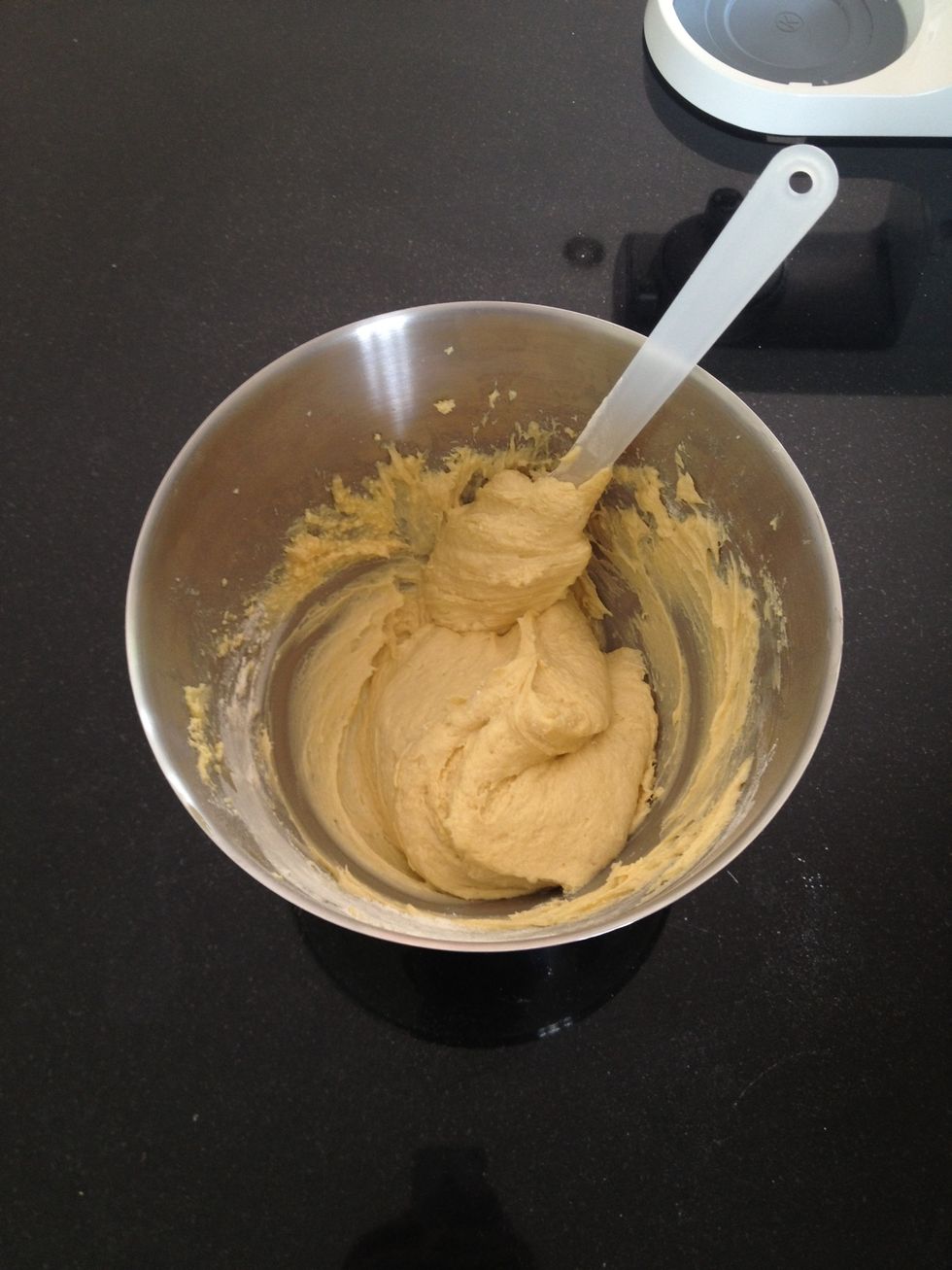 Eventually it will look something like this.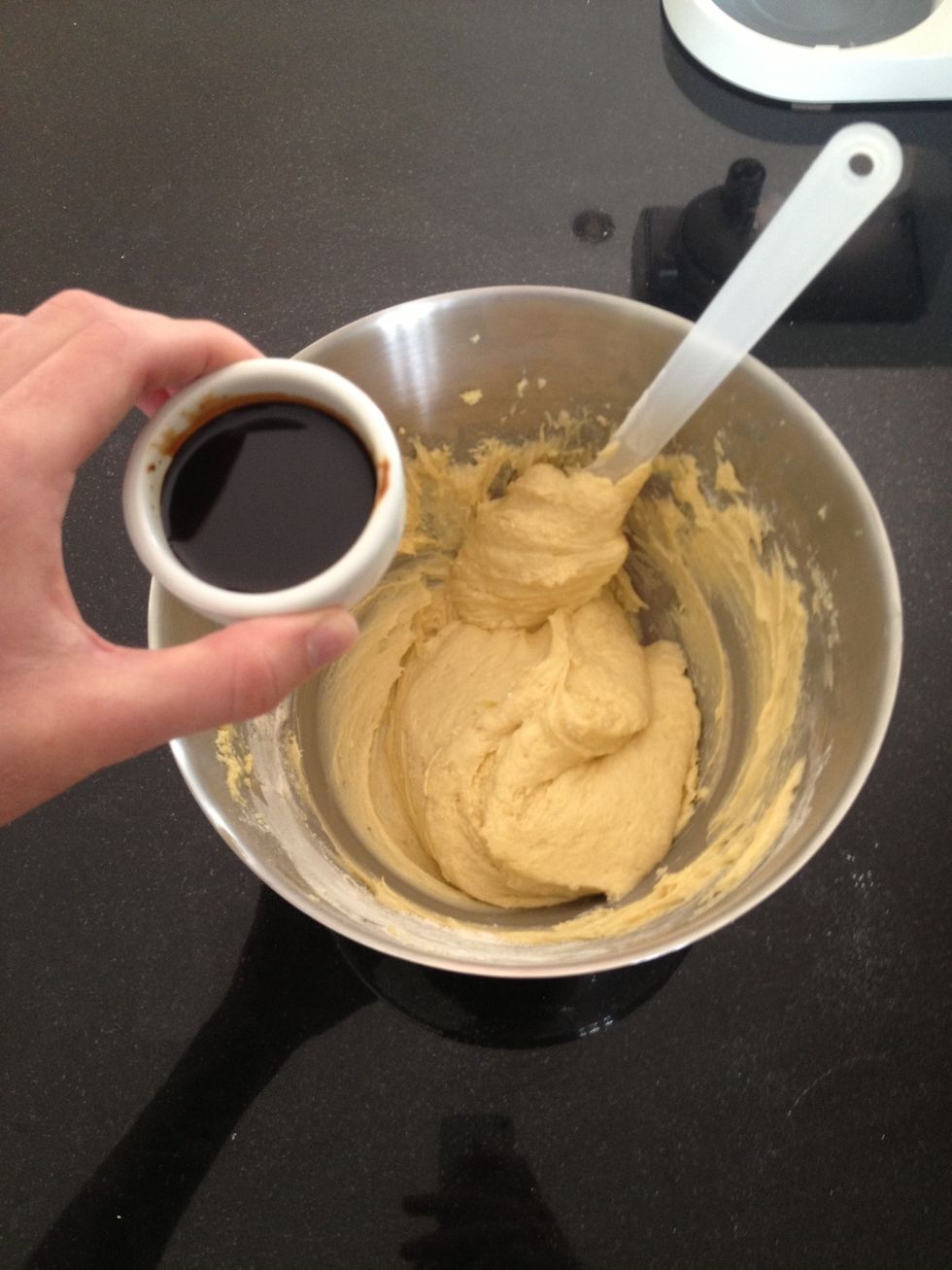 Now add the 2 tablespoons of Strong Coffee, and begin to fold it lightly.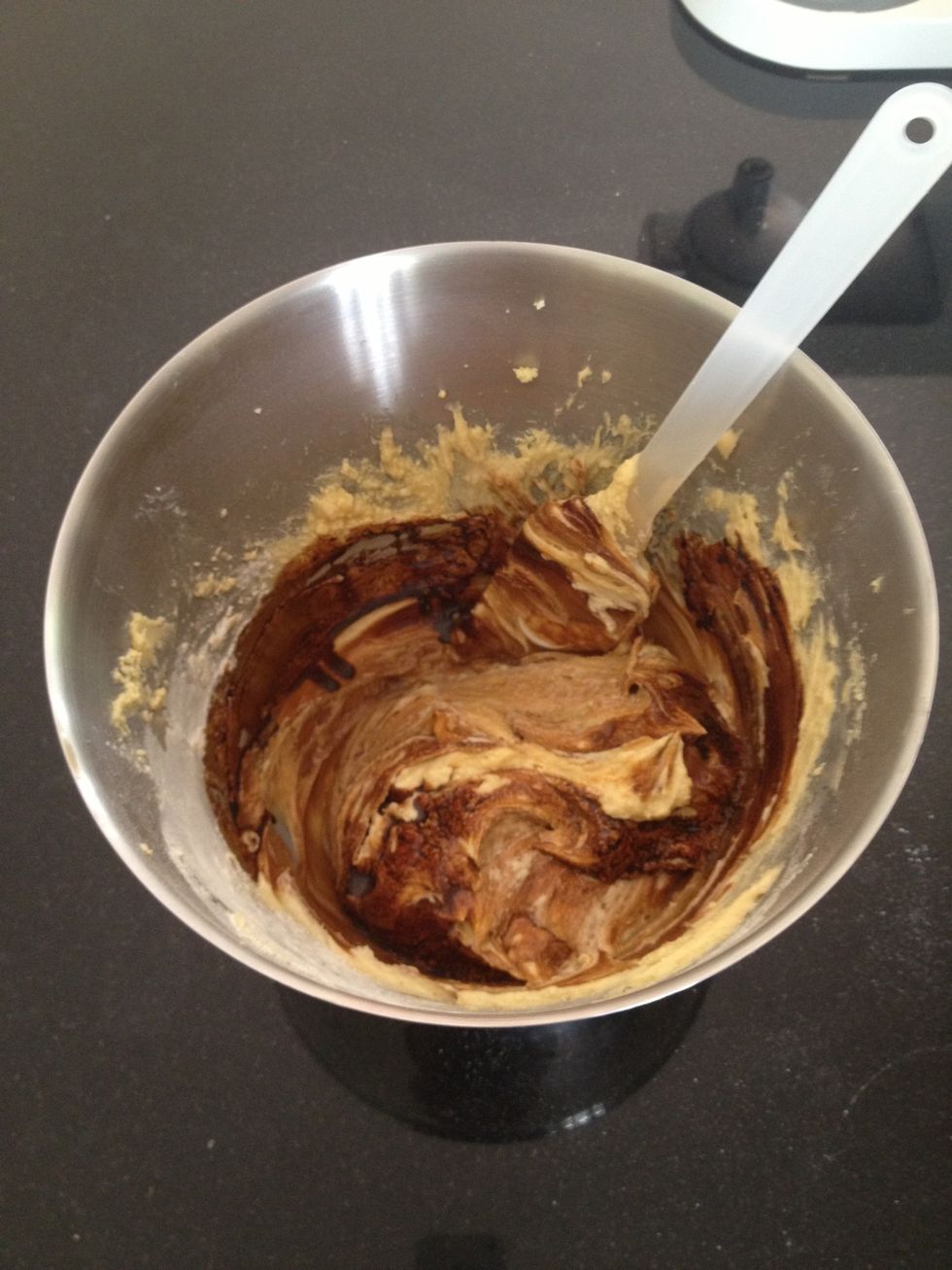 Again it will take time to spread throughout the entire mixture.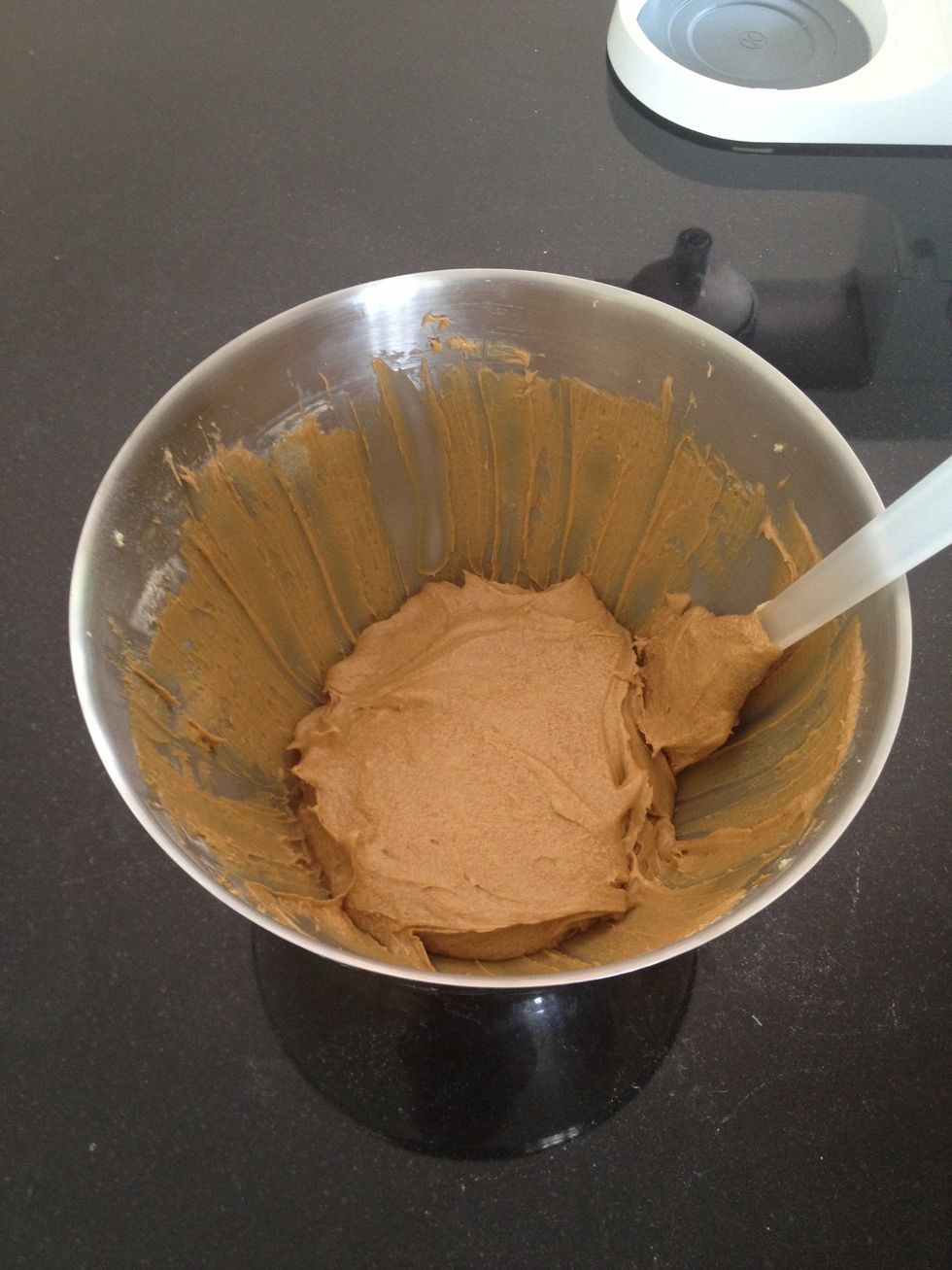 When done your mixture should resemble something like this.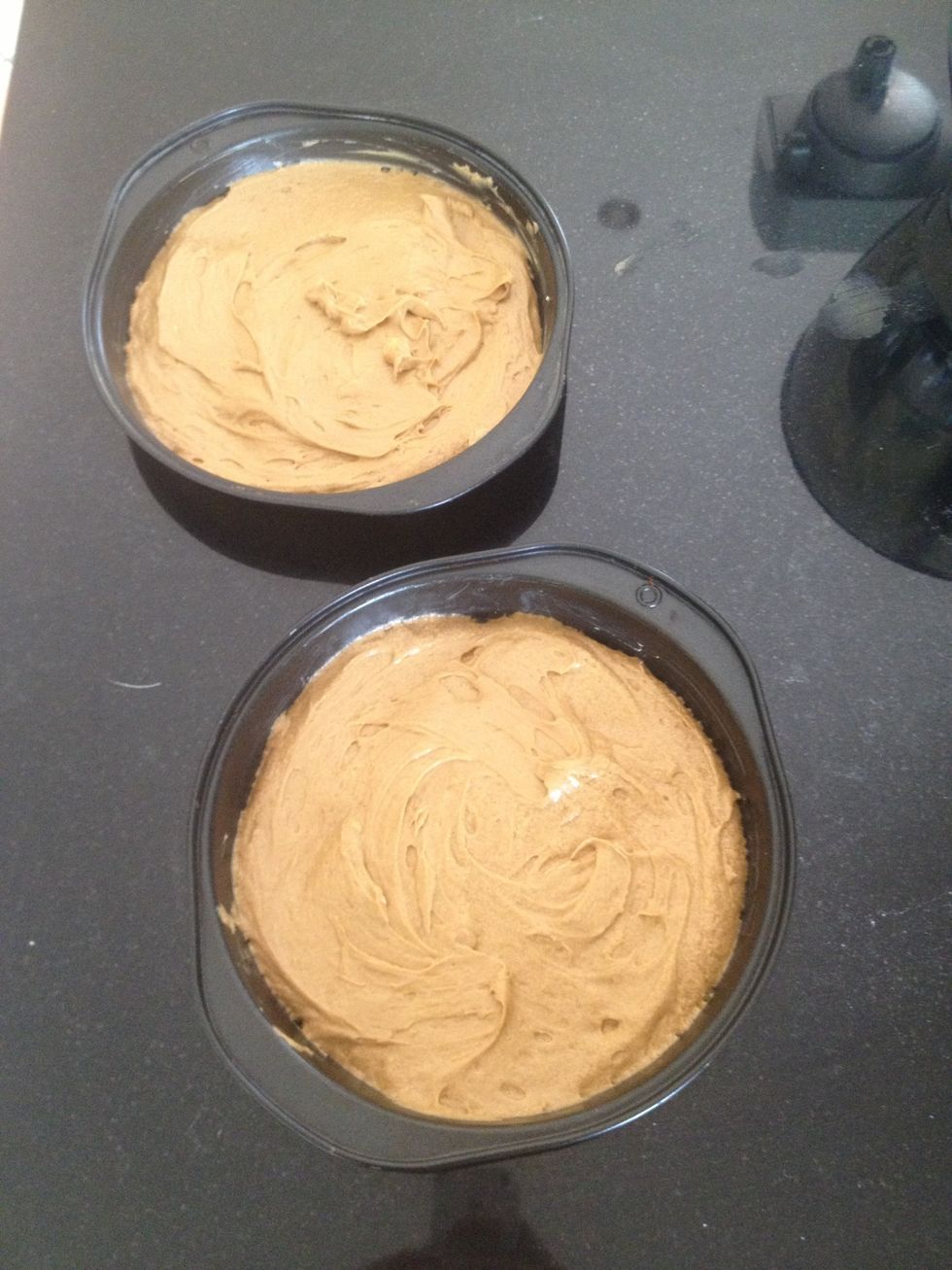 Now spread the mixture across the two lined tins from earlier.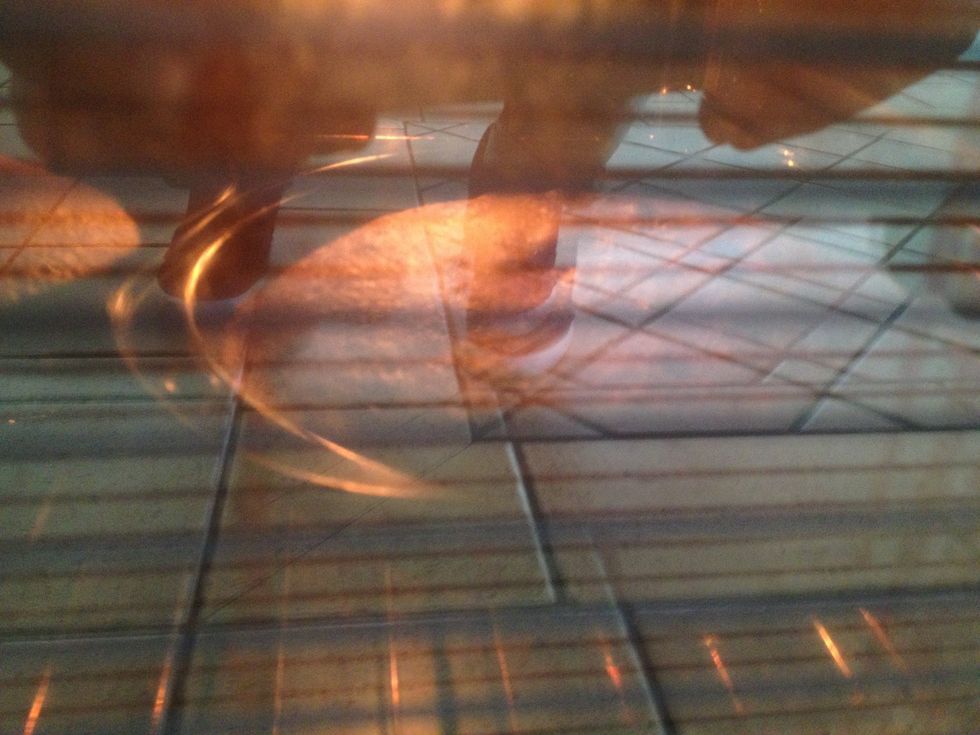 Now bake for between 25-30 minutes (Dependent on oven) until golden brown. A good test is for when you cake is done: lightly press down your finger on the cake, if it bounces back it's done.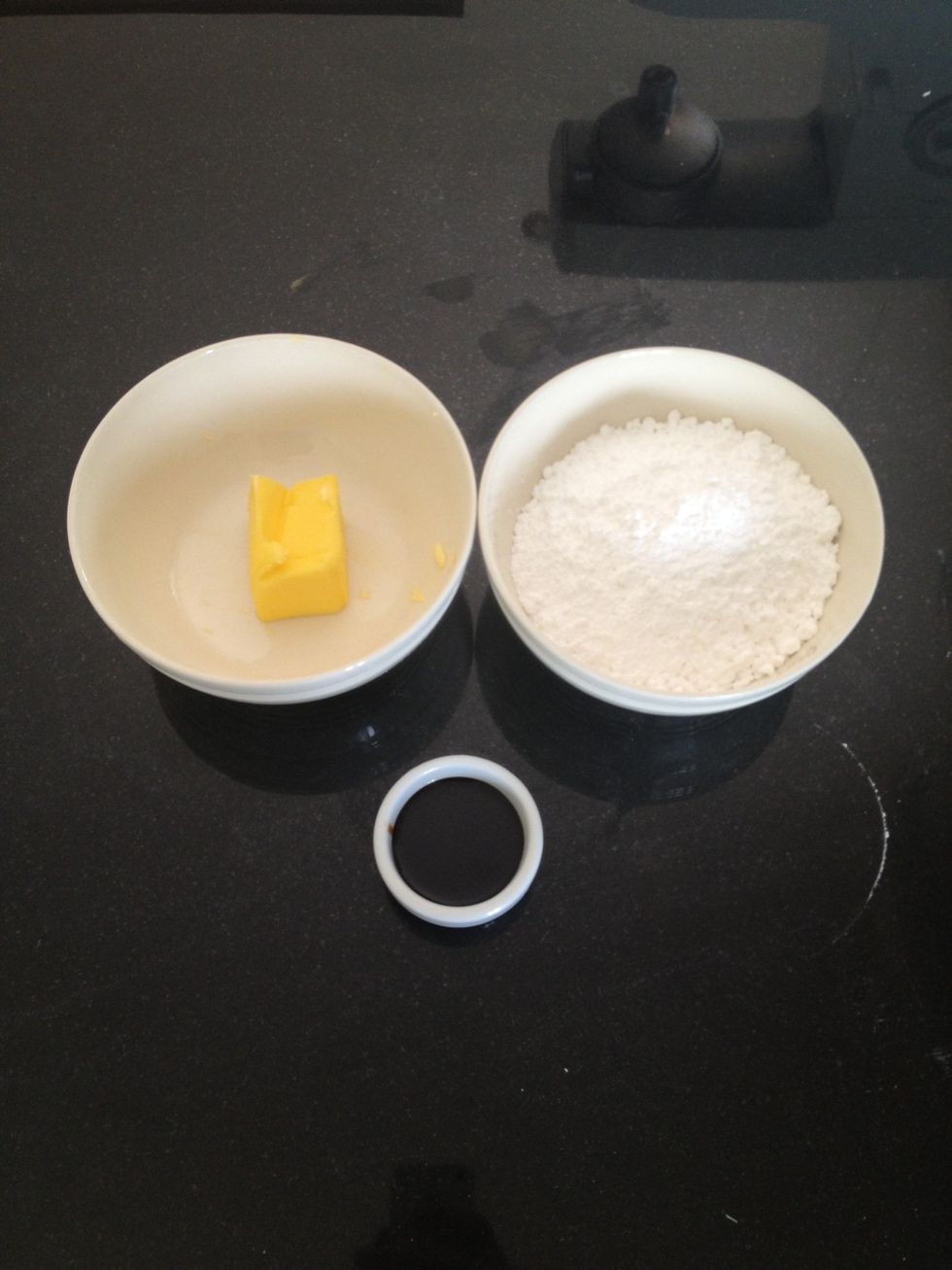 Now while you wait, it's time to make the icing For this the Icing Sugar, 2 tablespoons of Strong Coffee and Butter is needed.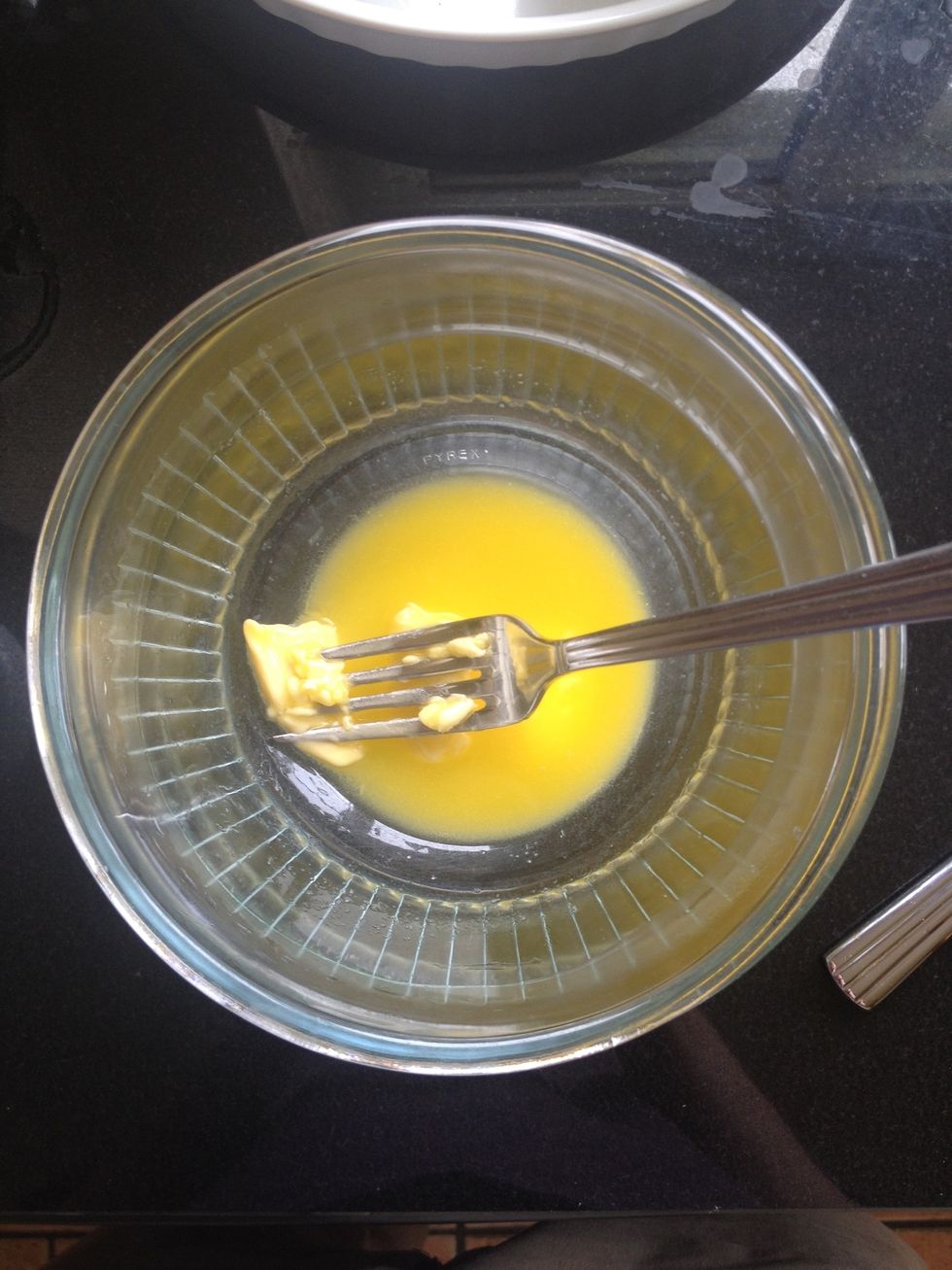 First melt the butter over some boiling water.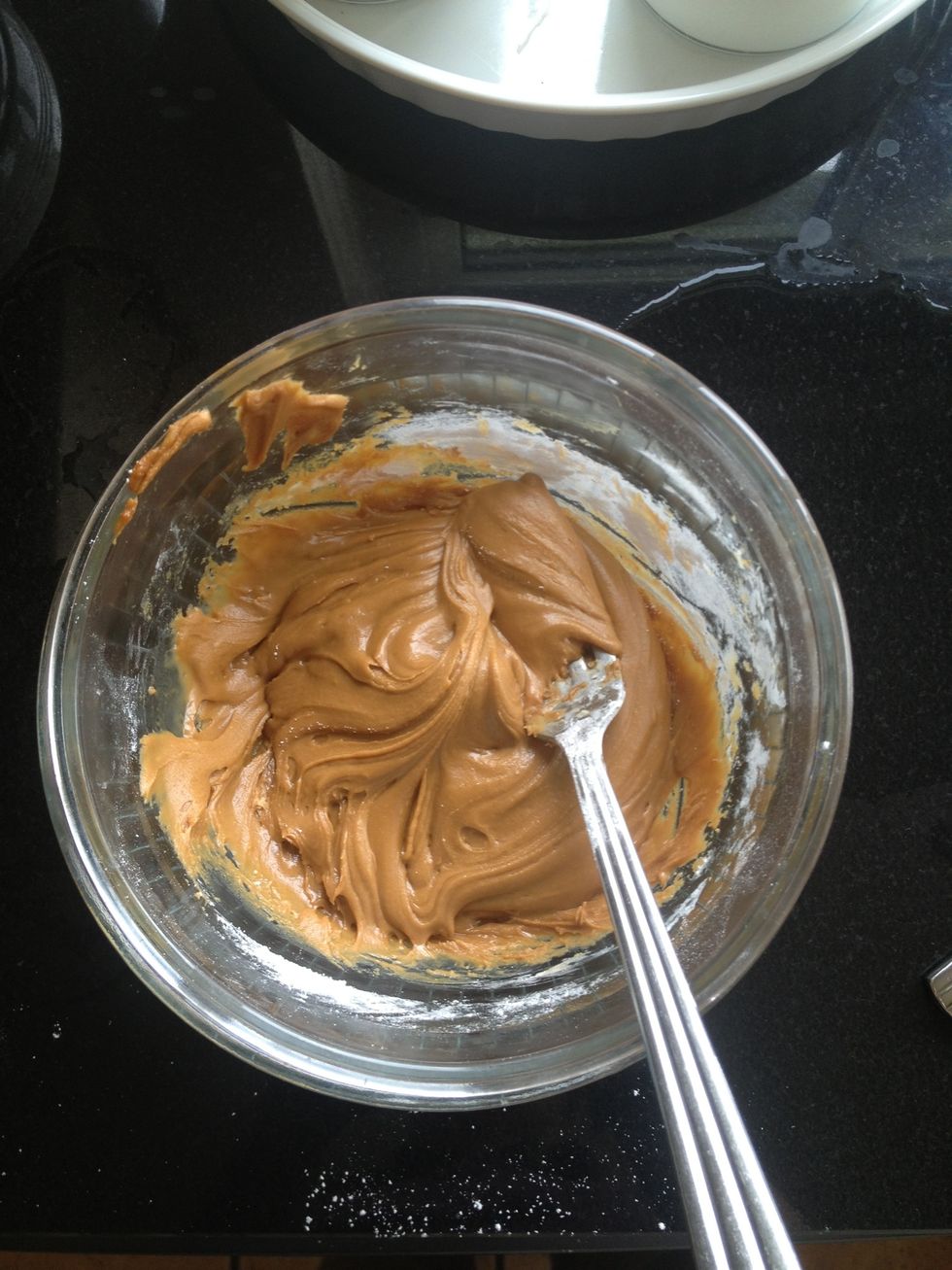 Now add the coffee. Before slowly adding the sugar bit by bit.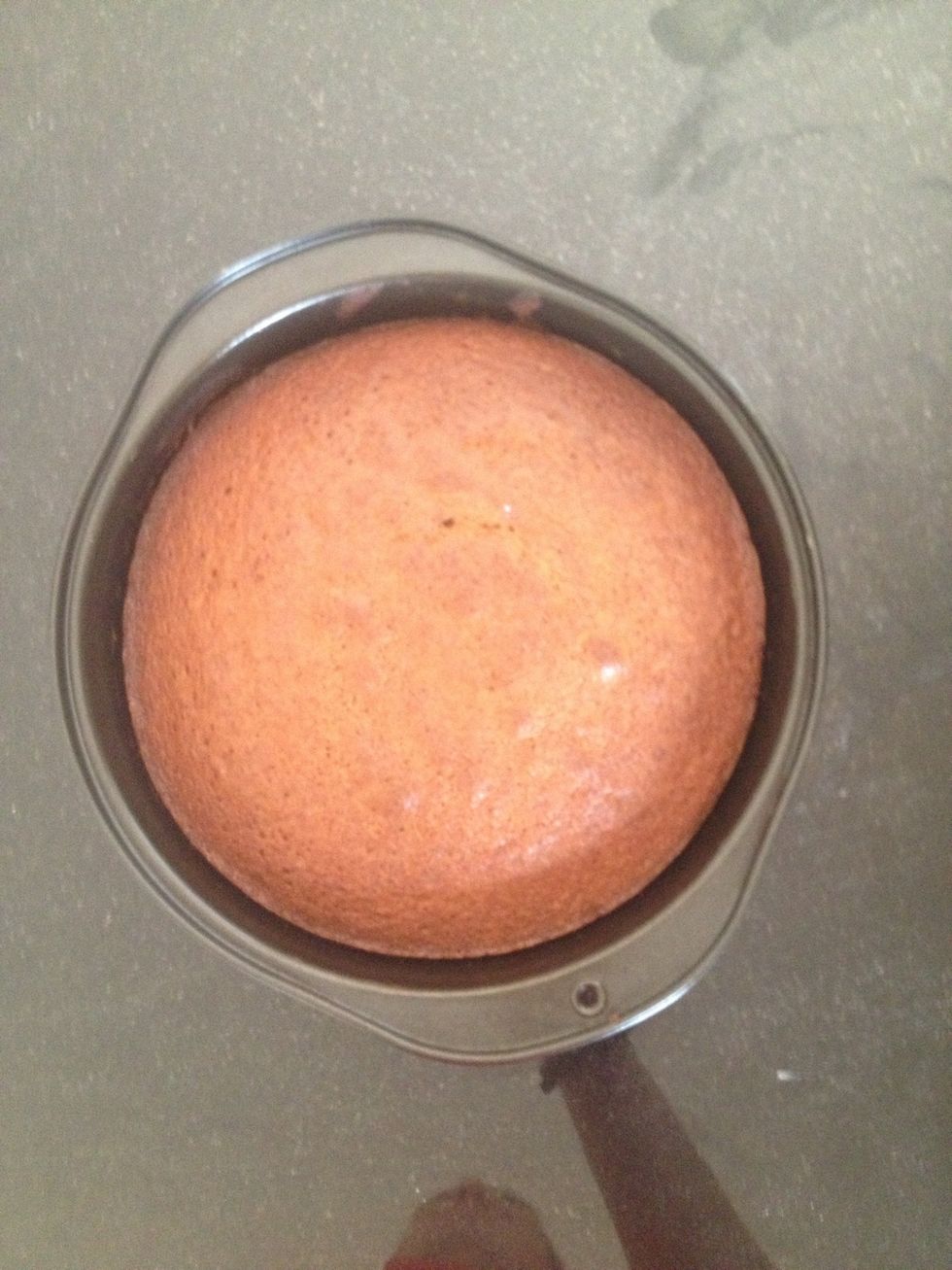 Now take the cakes out of the oven.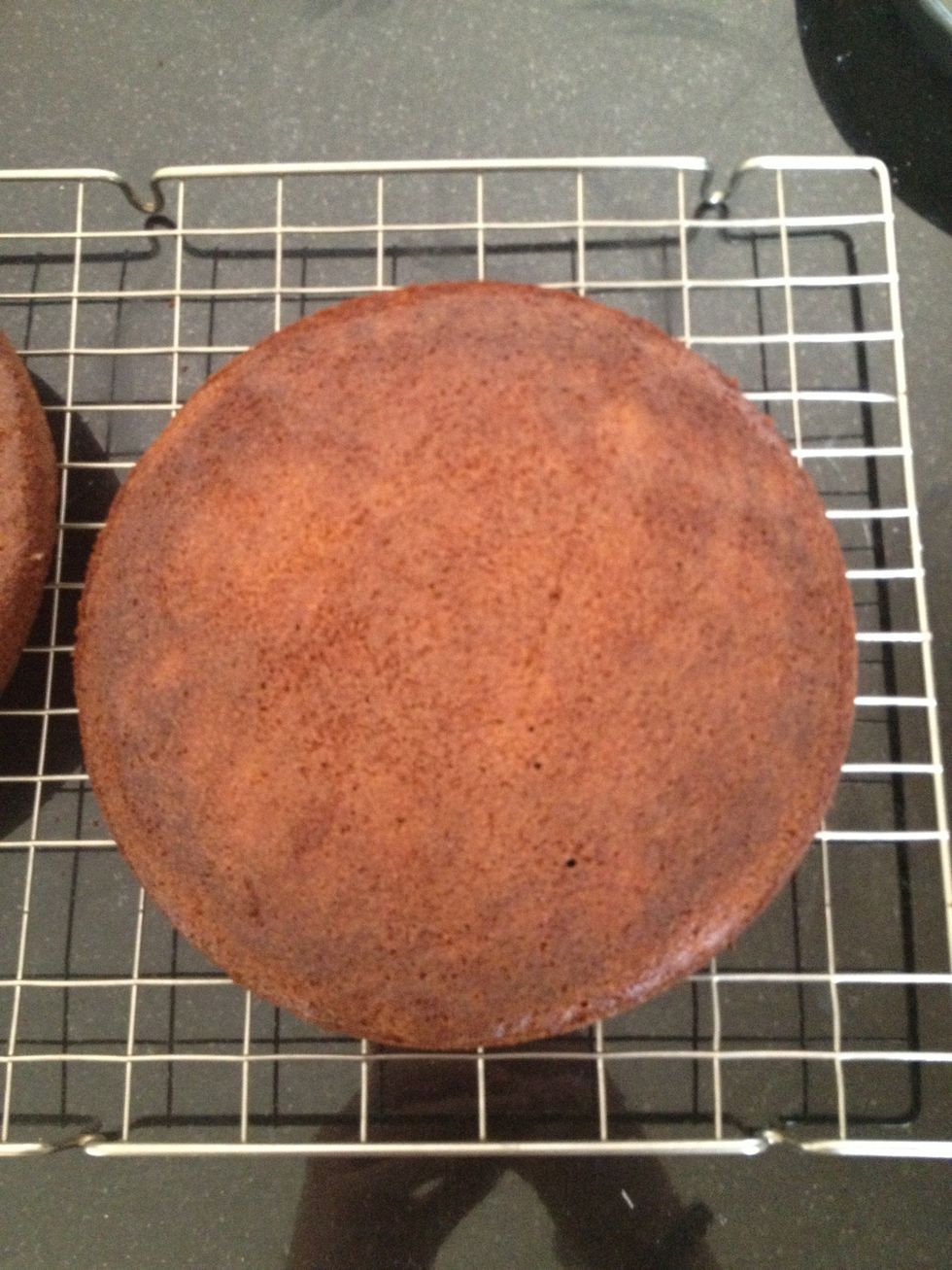 If the tin was well lined they should pop right out. Now leave them cool on a wire rack.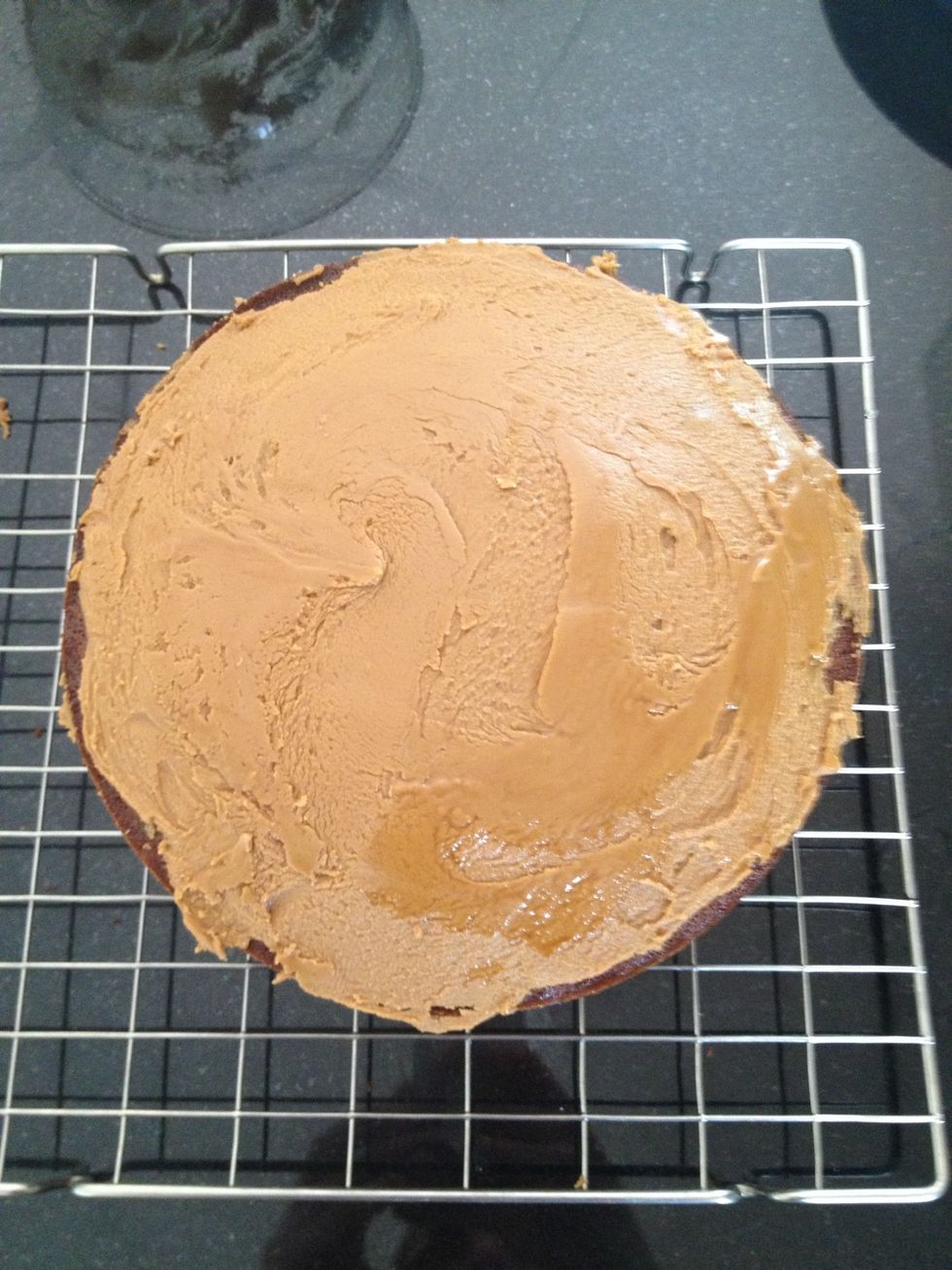 Once cool ice the bottom on one of the layers and the top of another. Place the one iced on top above the other (which should be flipped). And now your cake is complete. Enjoy.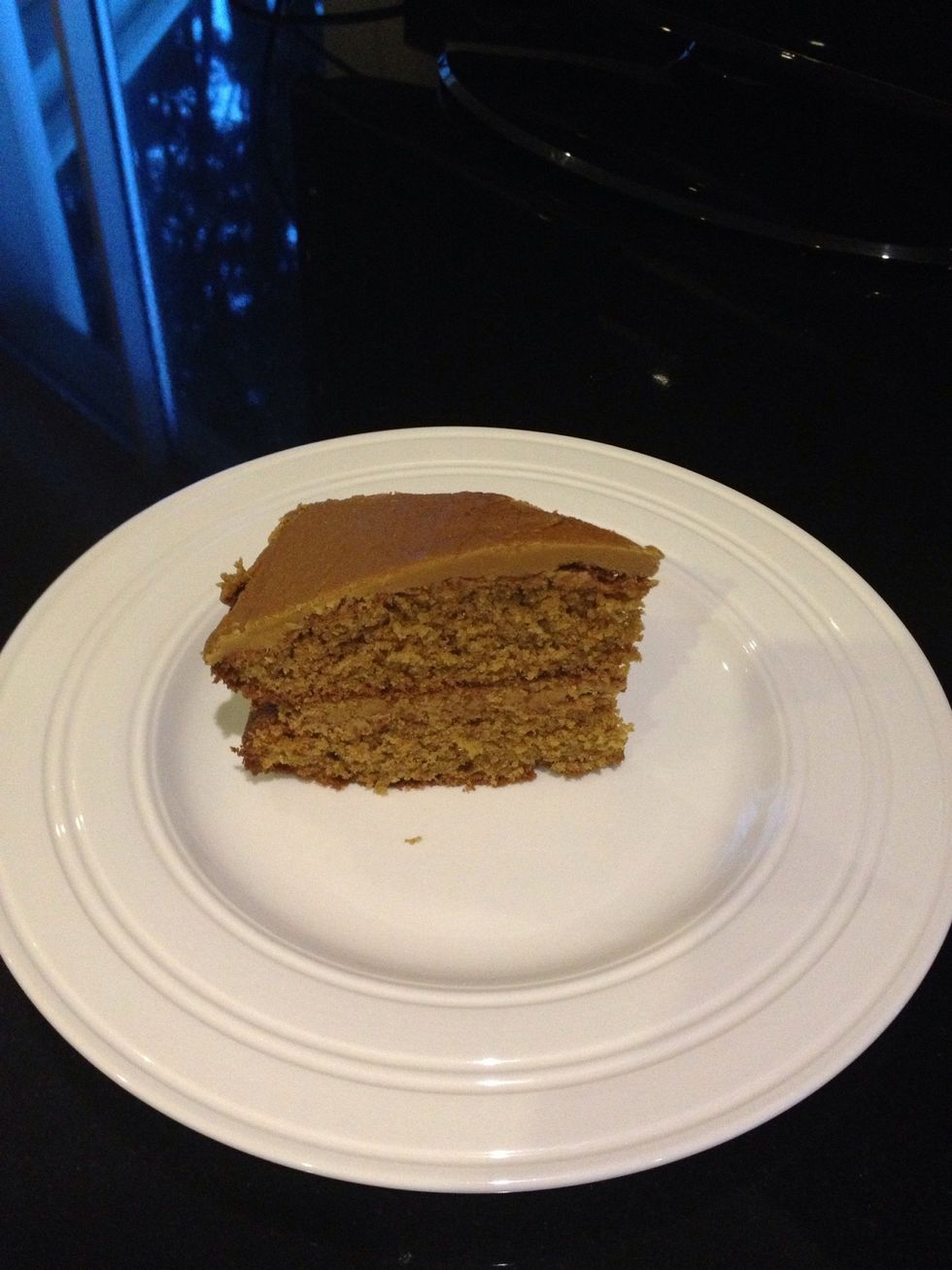 Now enjoy a slice.
175.0g Margarine
175.0g Caster sugar
3.0 Eggs
175.0g Self-raising flour
2.0Tbsp Strong Black Coffee
225.0g Icing sugar.
50.0g Butter
2.0Tbsp Strong Black Coffee