One taste and you will forget that it is dairy and egg free!
95
This cake can be made without the semolina flour. Use 3 cups self-raising flour and omit the baking powder.
This is not a sweet cake. Increase sugar or use sweetened coconut milk for a sweeter taste. For a more savoury taste add an extra tablespoon of turmeric.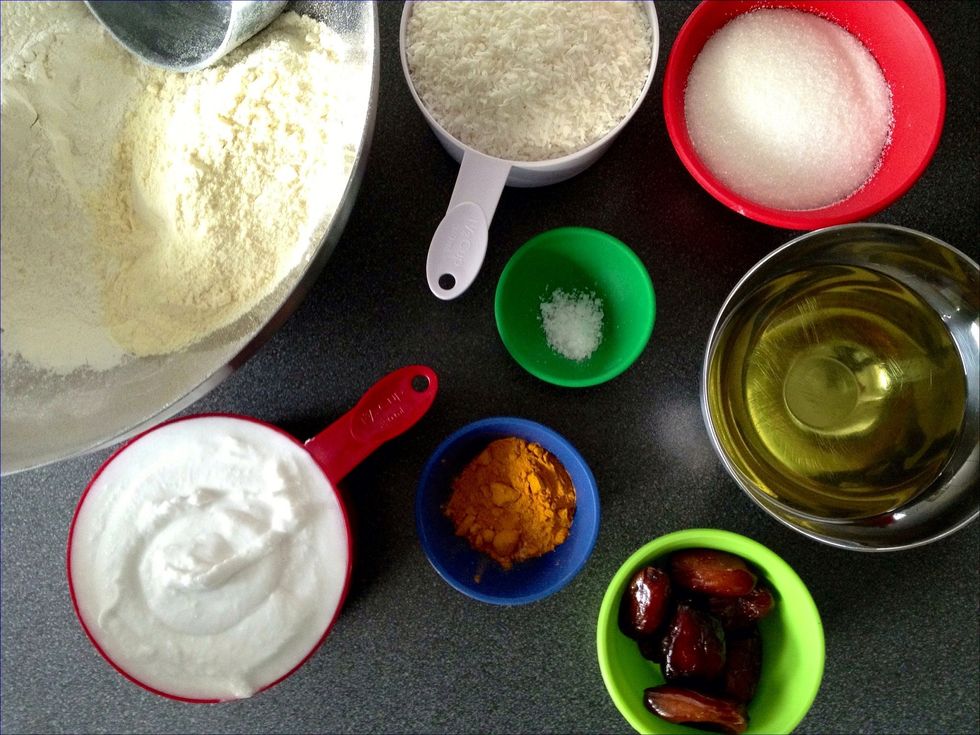 Preheat the oven to 175C. Gather the ingredients. Pretty bowls absolutely necessary.
Grease a 30x20x5cm (approx.) baking dish with vegetable oil (or tahini for a savoury taste).
In a large mixing bowl, combine the flours, desiccated coconut, sugar, turmeric, baking powder and salt.
Add the vegetable oil and coconut milk to the dry ingredients. Stir all the ingredients until well combined.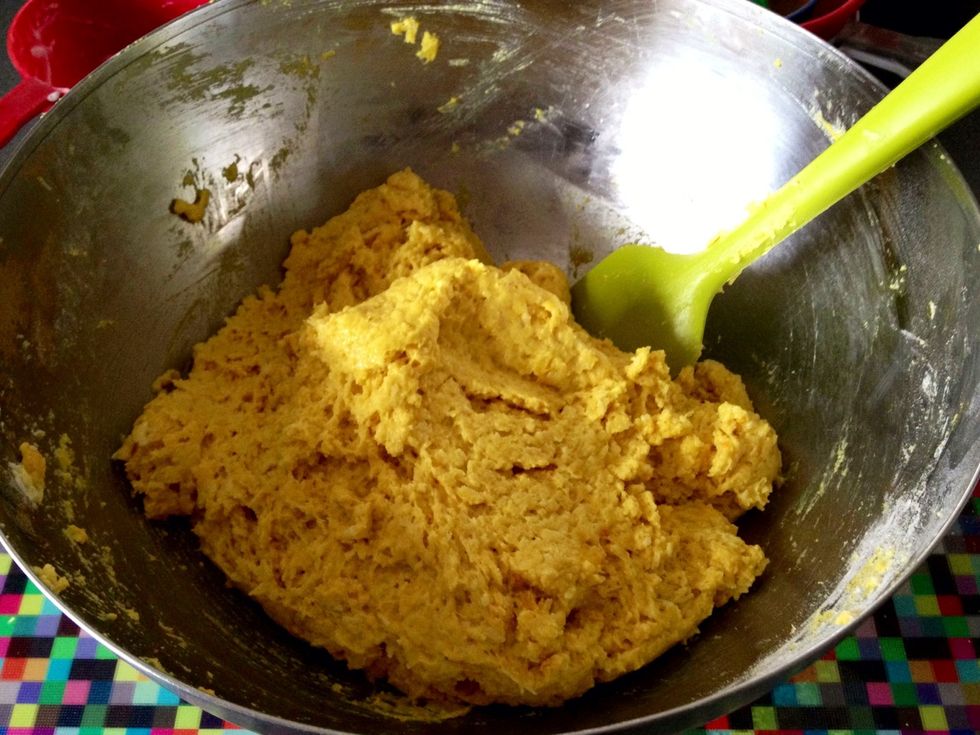 You will end up with a mixture similar to this.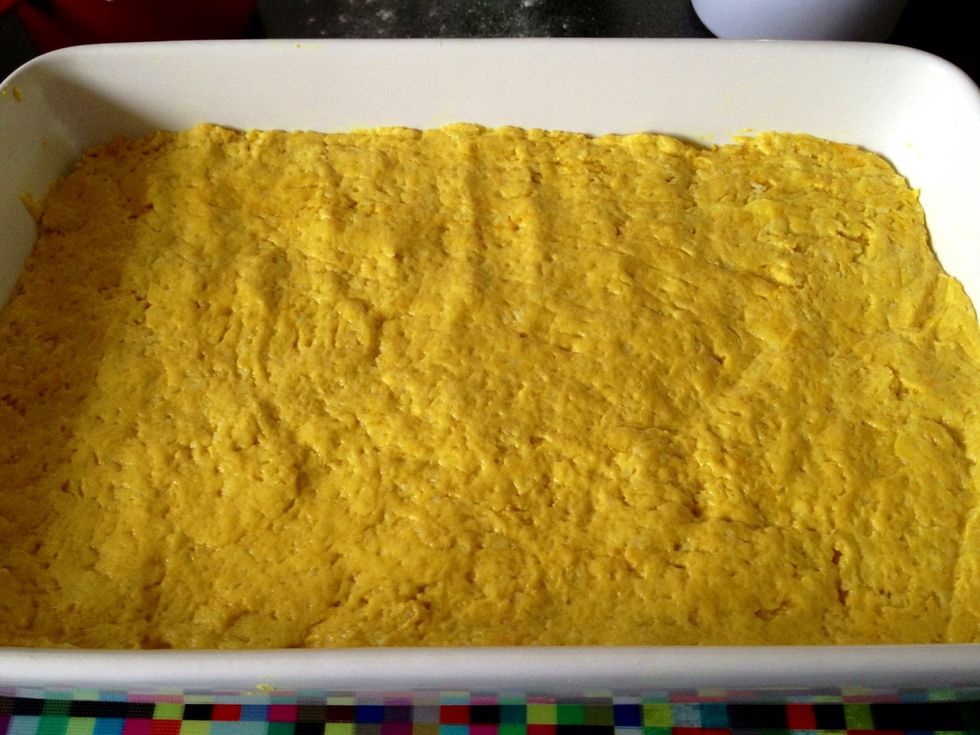 Transfer the mixture to the greased baking dish. Use a spatula to evenly distribute the mixture.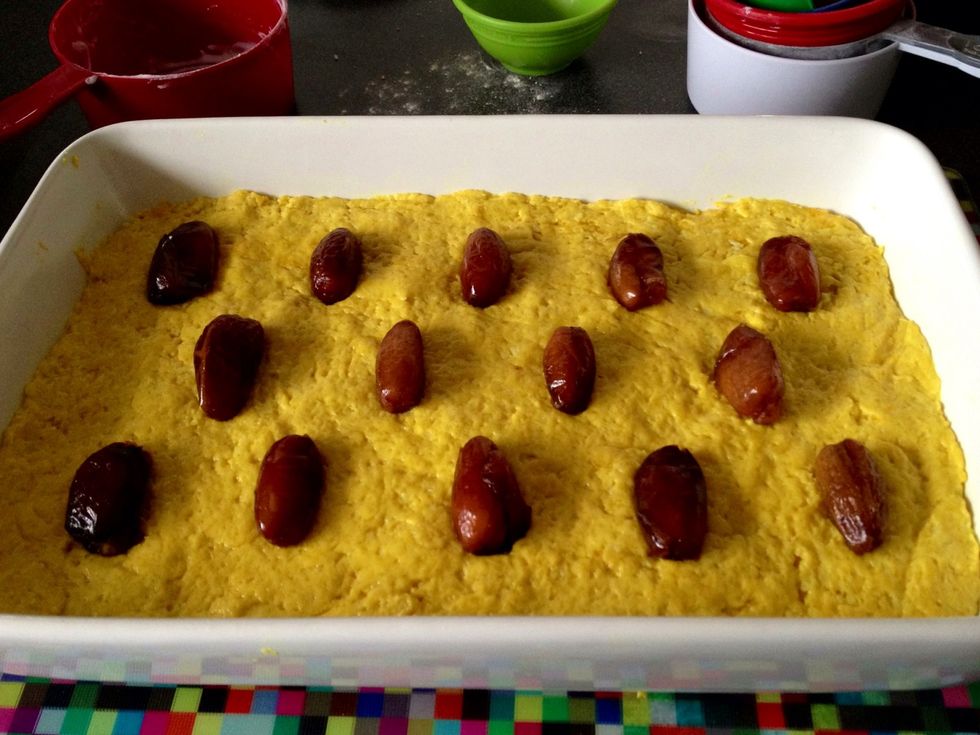 Decorate the top of the cake. I used giant cockroaches as I had them in the cupboard. Pistachios would work for those with recently acquired date-phobia. Sorry!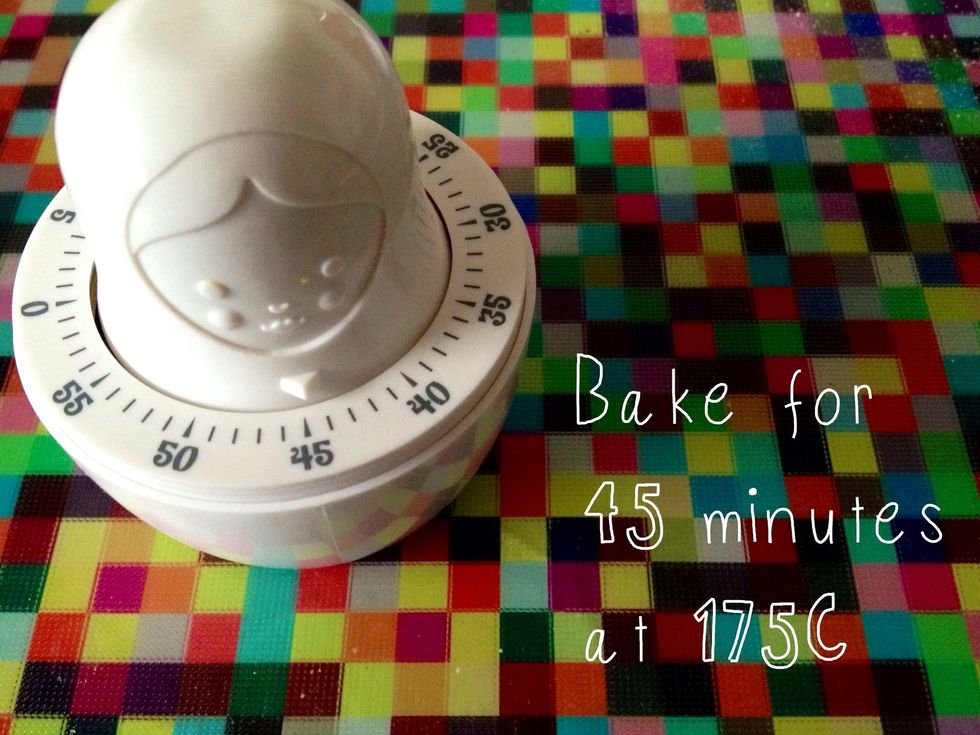 Bake in the preheated oven for 45 minutes at 175C.
Remove the cake from the oven. Your cake will look similar to this. Repeat after me - dates, dates, dates.
Allow the cake to cool in the dish for 15 minutes before cutting and serving.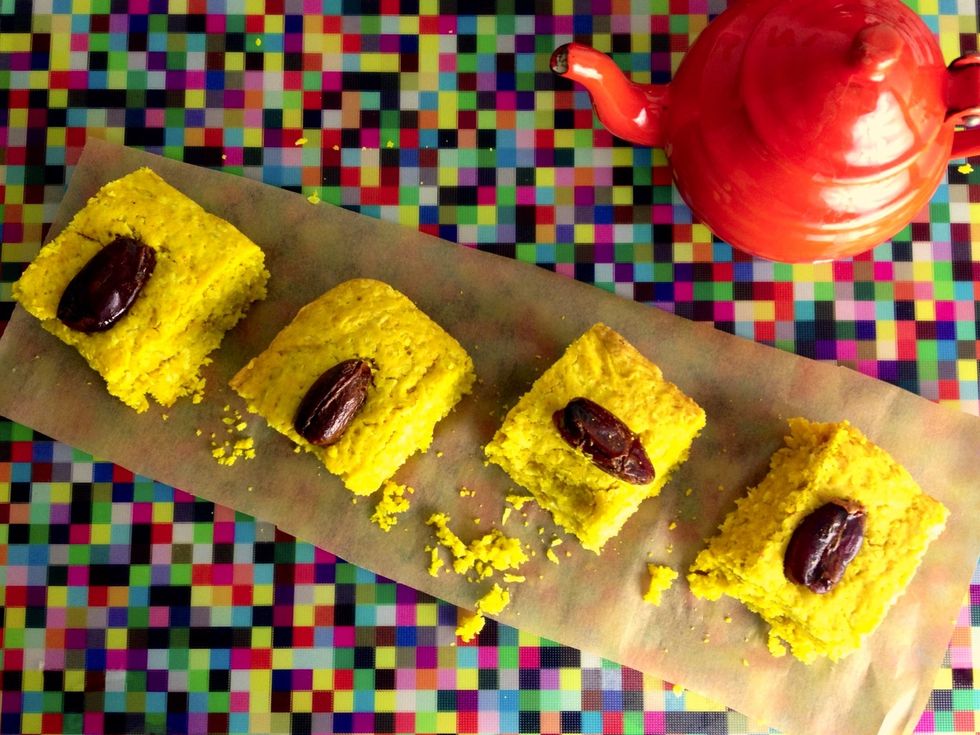 Cut and serve. Dates. Dates. Dates. Cockroach graveyard. Dates. Dates.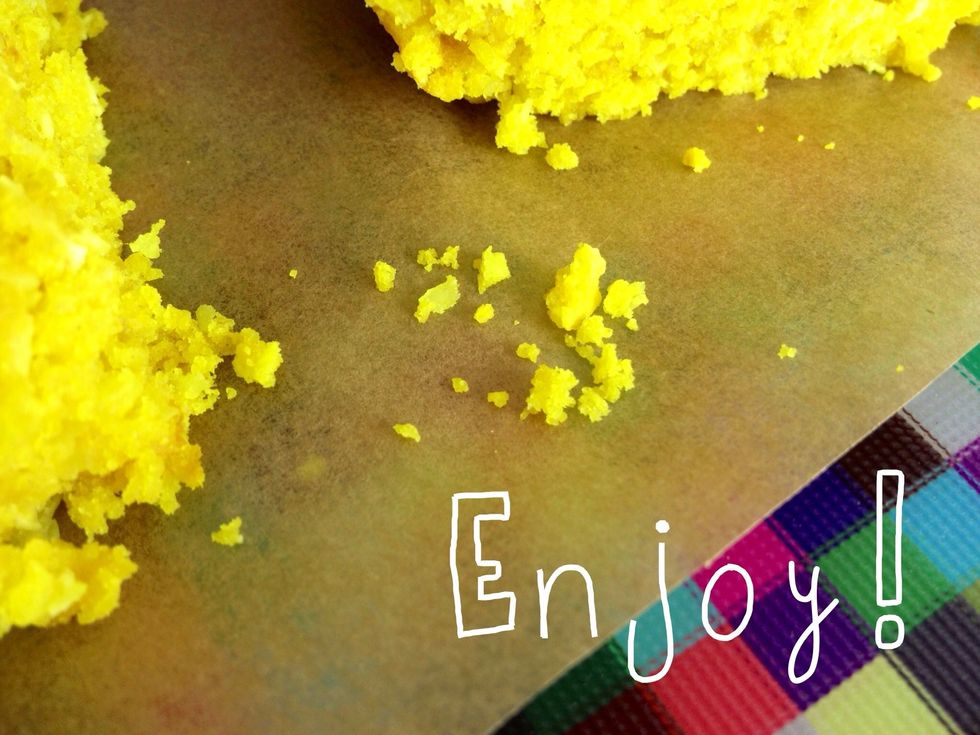 This is one of the quickest and tastiest cakes I know how to make. It also gets devoured in record time (by vegans and non-vegans alike).
2.0 cups self-raising flour
1.0 cup semolina flour
2/3 cup sugar
1/2 cups desiccated coconut
1.0 tablespoon turmeric
1.0 pinch of salt
3/4 cup vegetable oil
3/4 cups coconut milk
whole dates or pistachios