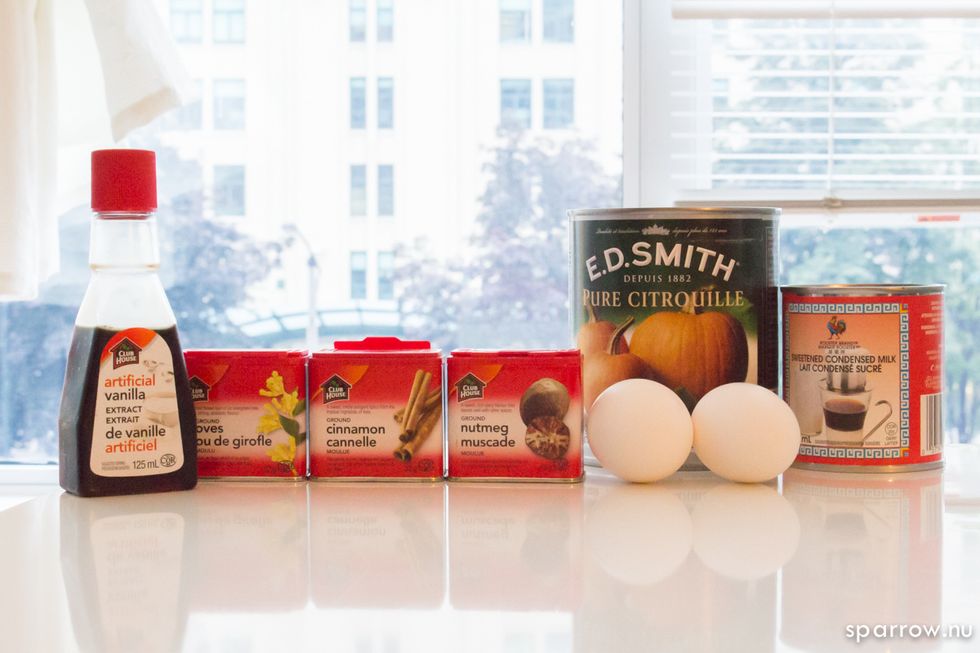 Gather all of your ingredients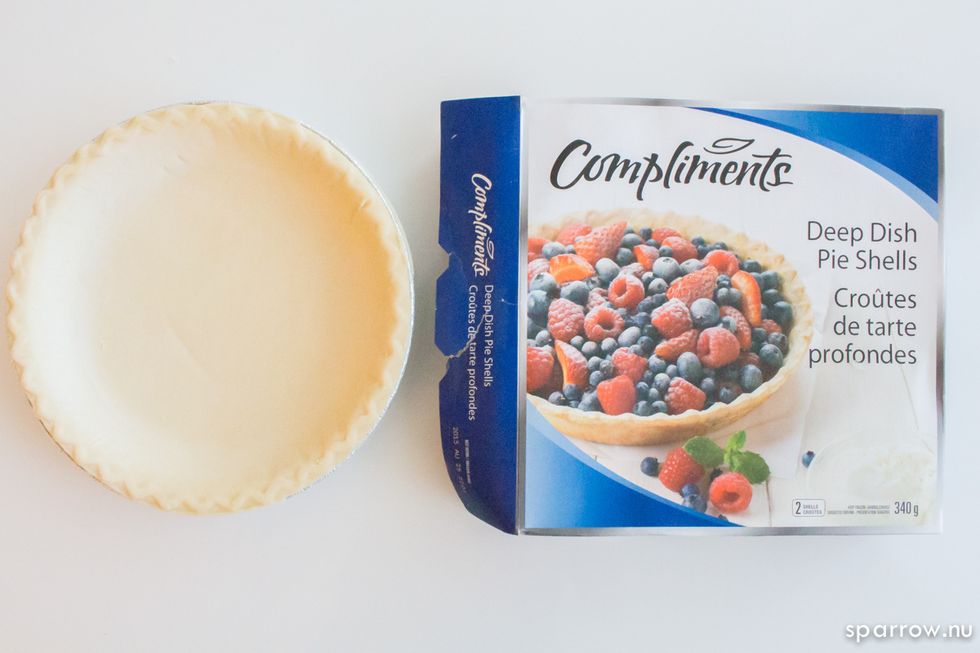 Take the pie crust out of the freezer, and allow to thaw at room temperature for a minimum of 15 minutes.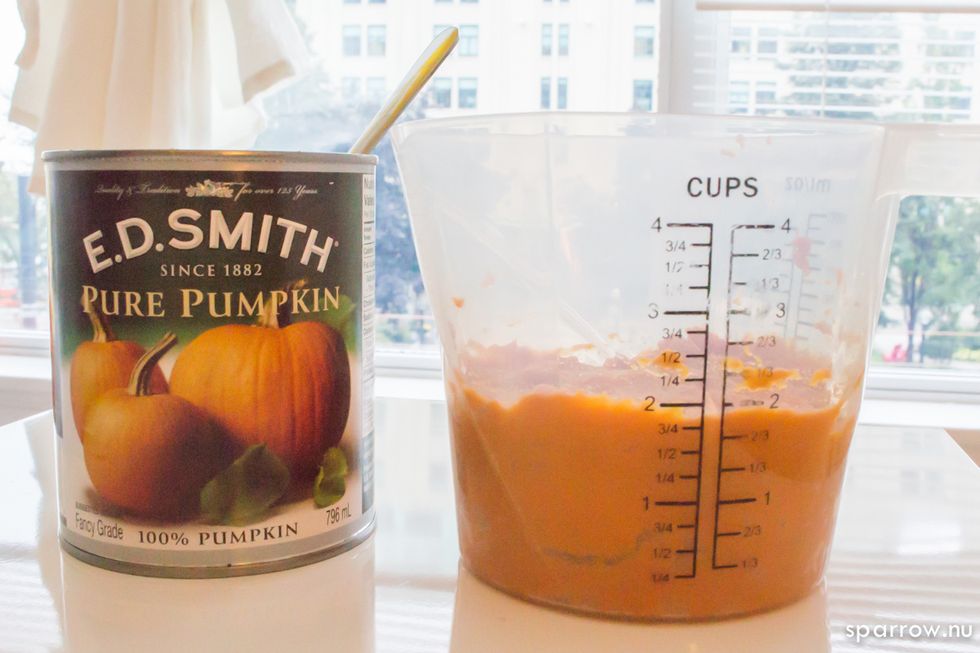 Measure out 1 3/4 cups of pumpkin puree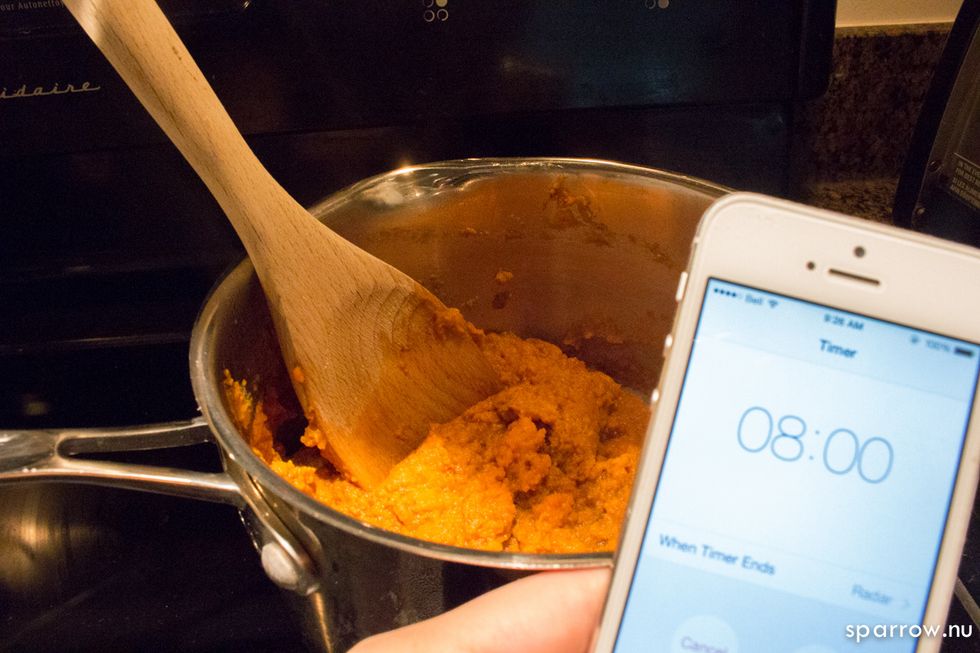 Heat pumpkin puree and spices (cinnamon, cloves and nutmeg) over medium heat for 8-10 minutes. Stir frequently. Heating takes away the "canny" taste of the pumpkin puree.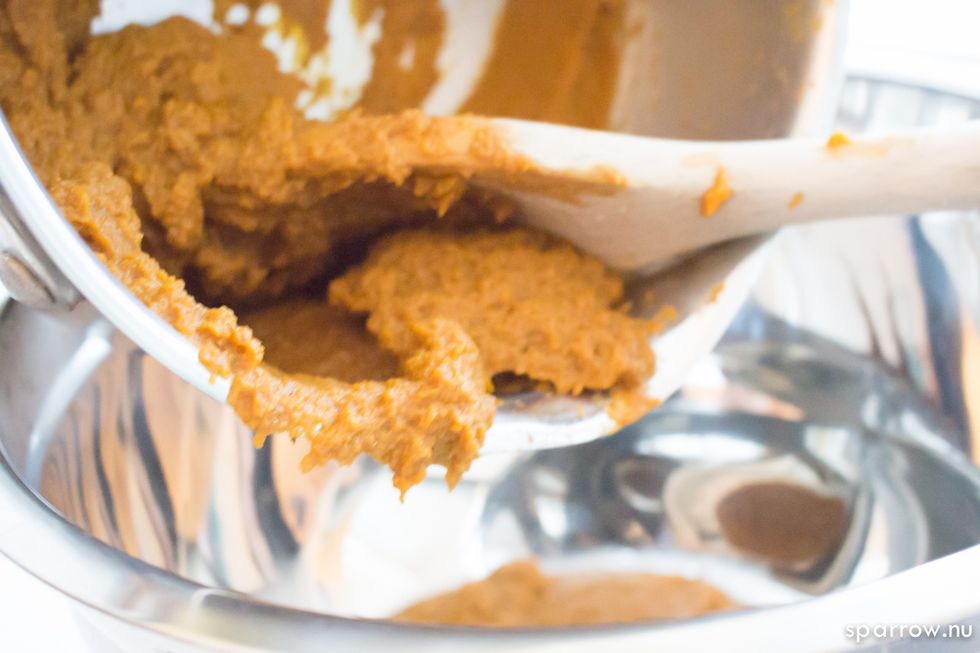 Remove heated pumpkin puree mixture from heat, and pour into a bowl.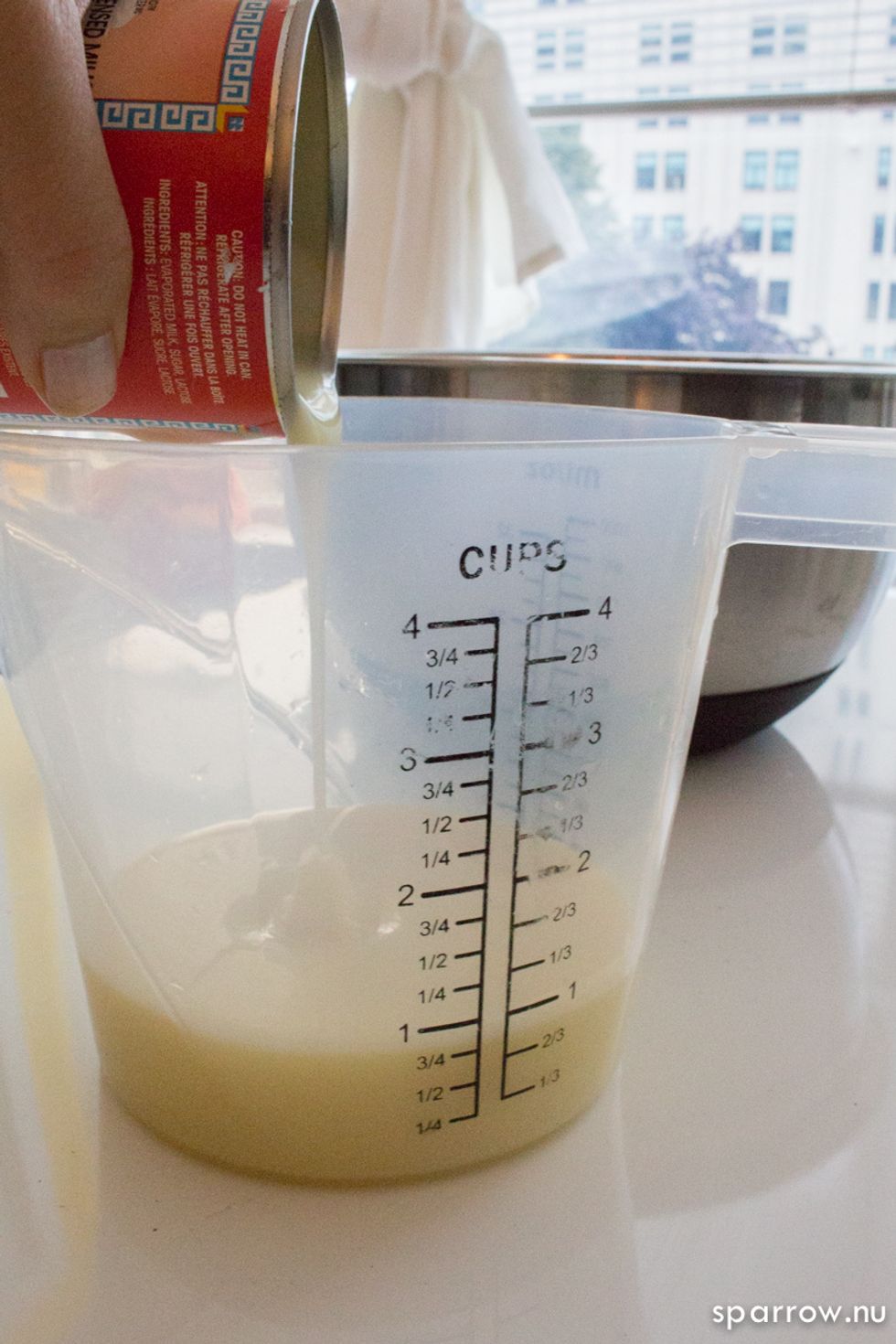 Measure out 400 mL of condensed milk.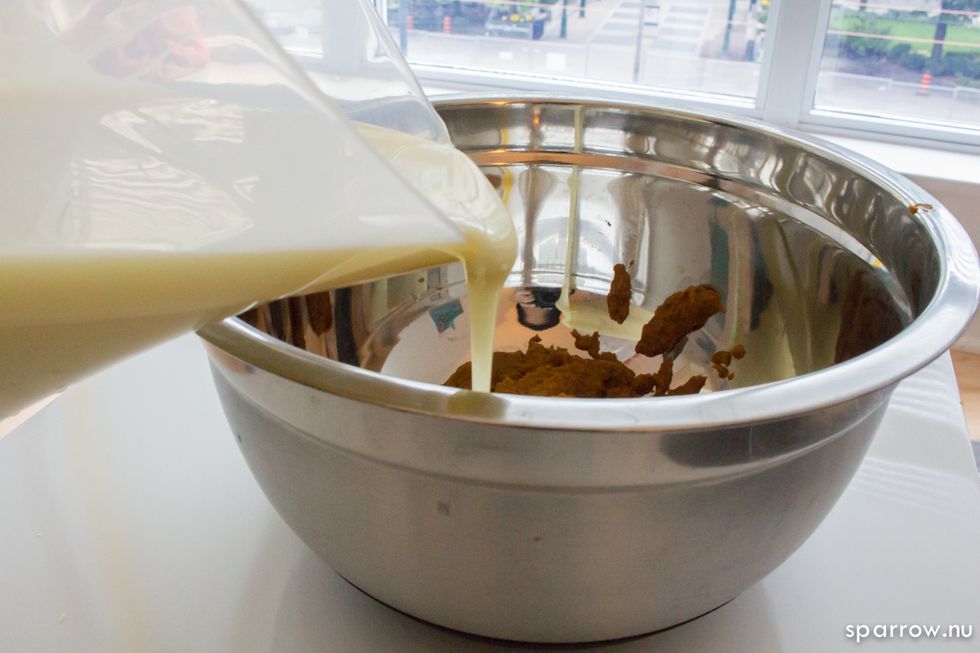 Pour sweet condensed milk into pumpkin puree mixture.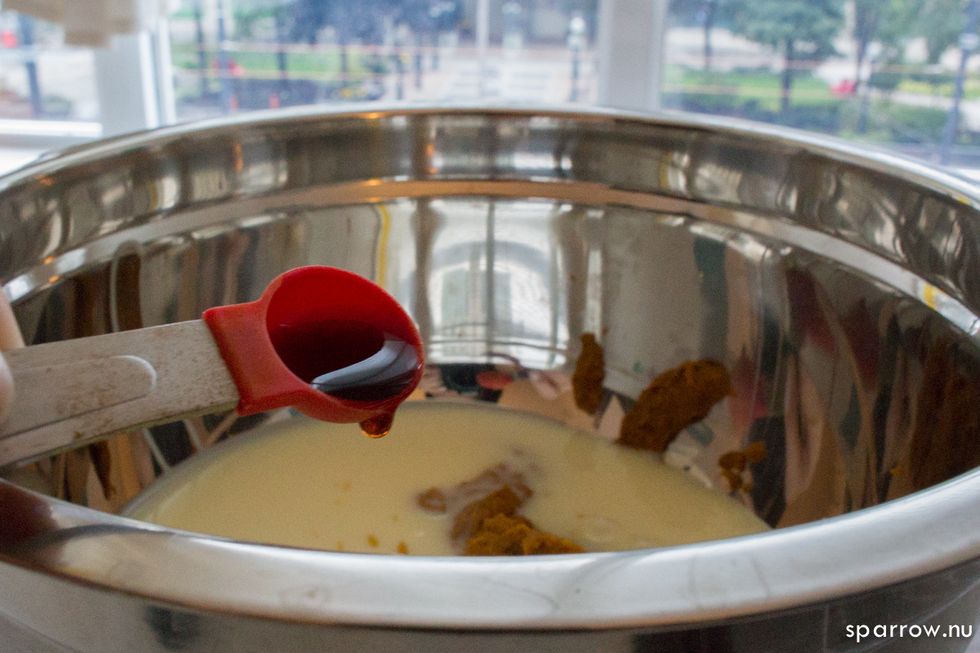 Add 1/2 tsp of vanilla extract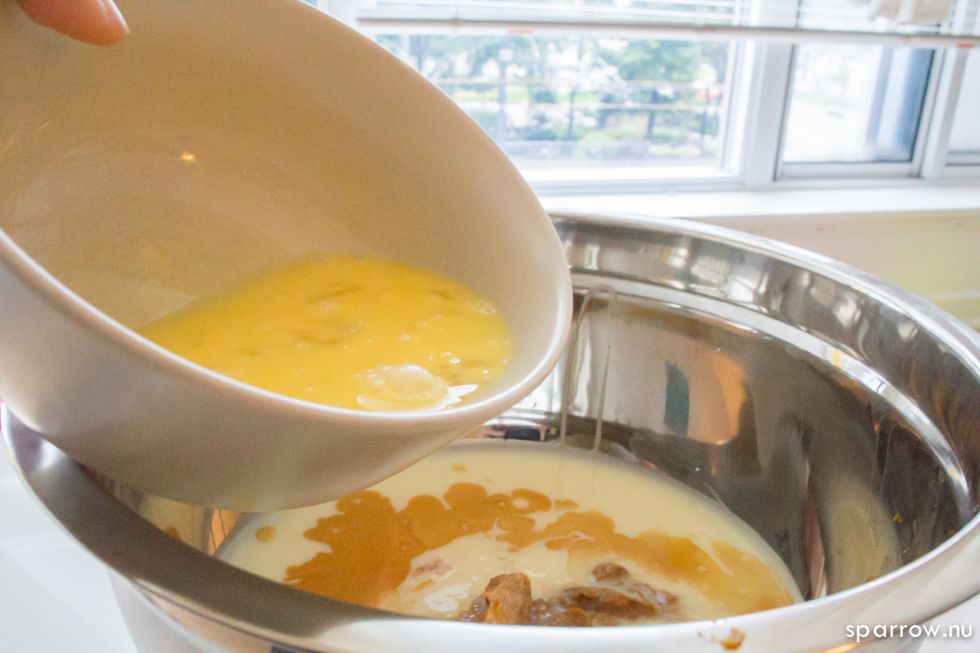 Beat and whisk two large eggs, then add to pumpkin mixture.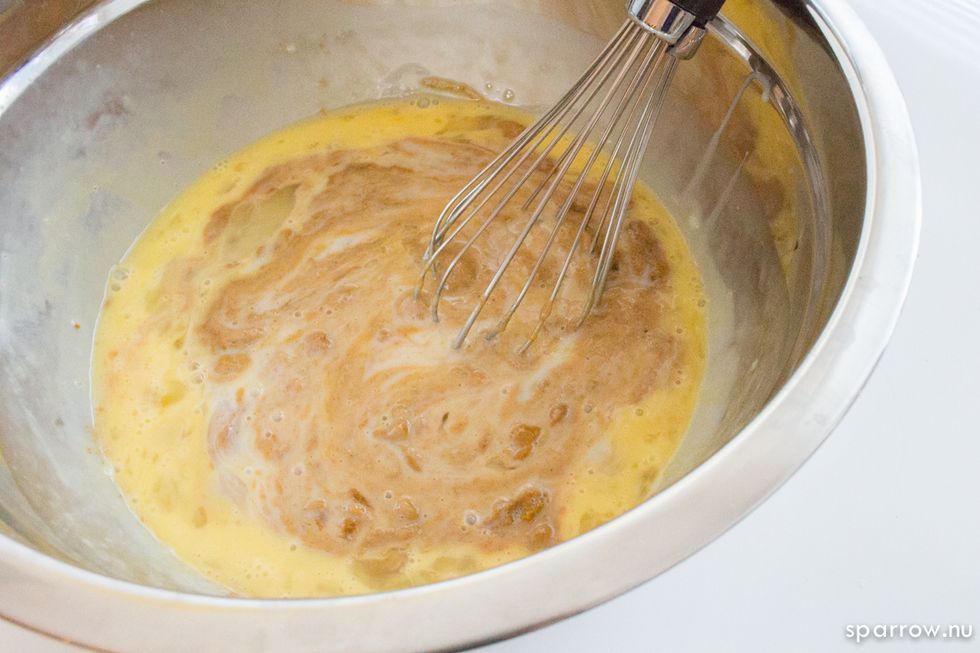 Whisk together ingredients.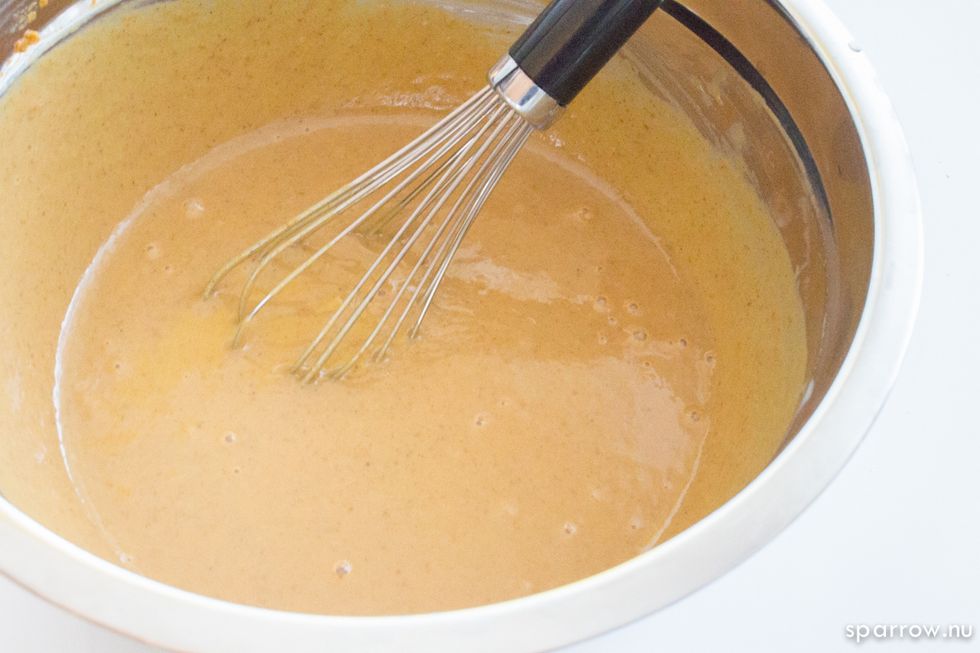 ... until well combined.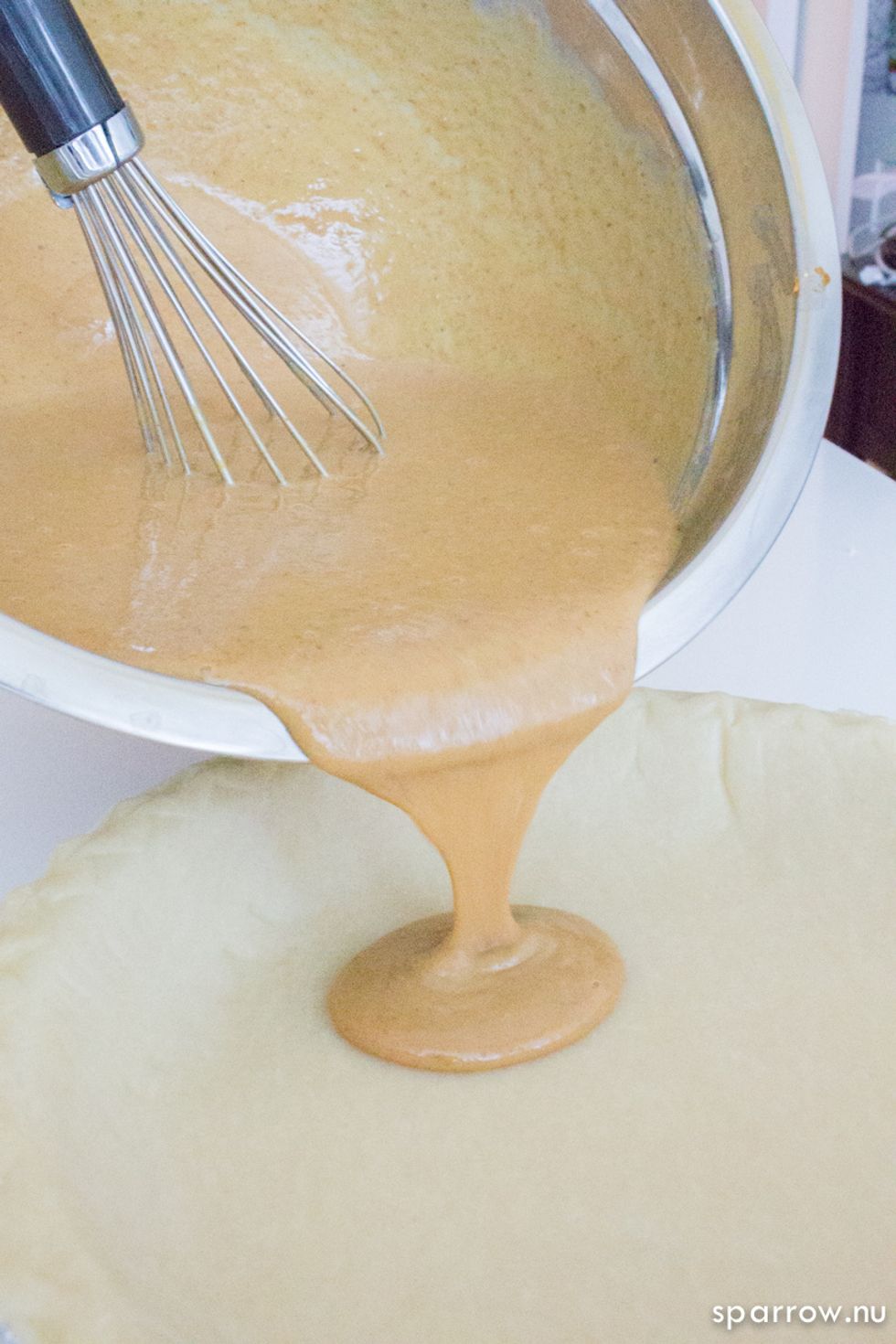 Pour pumpkin mixture into deep pie dish.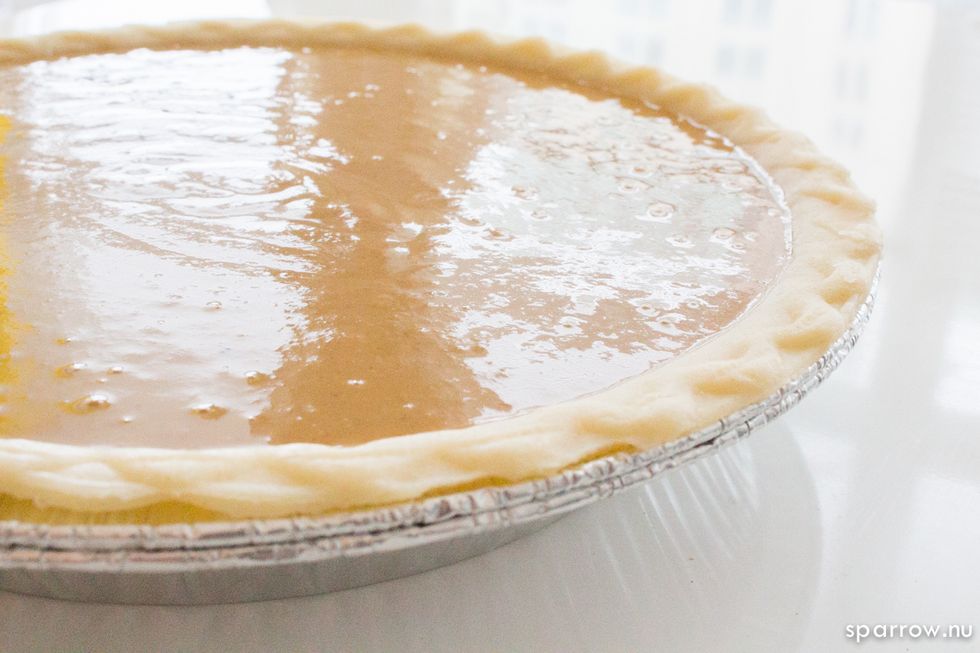 It should be filled about this much.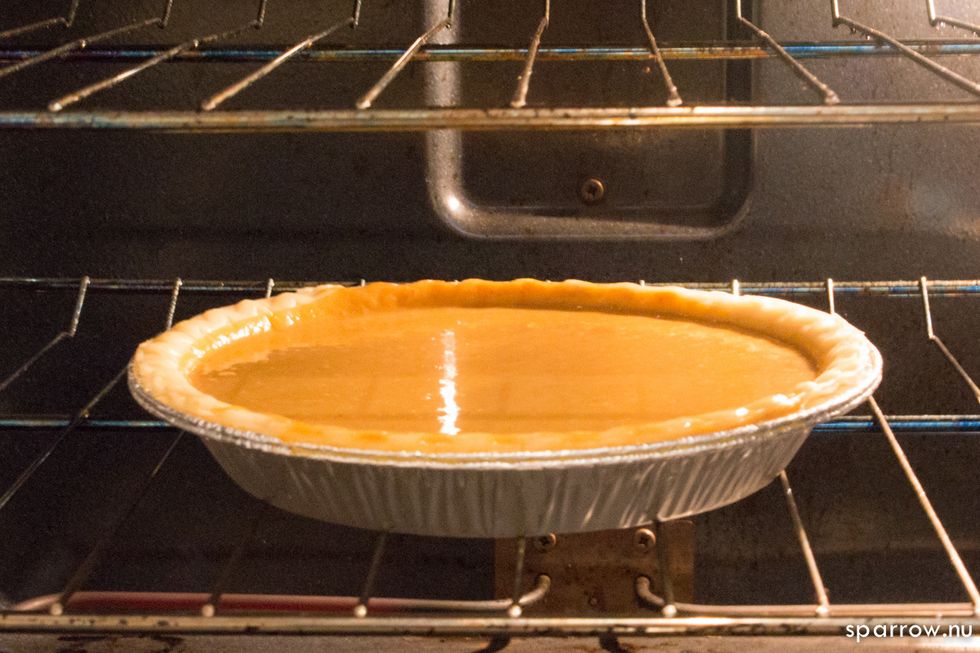 Place in oven, it should bake for 15 minutes at 400 degrees Fahrenheit. Decrease temperature to 350 degrees Fahrenheit and bake for 45 minutes or until cake taster comes out clean.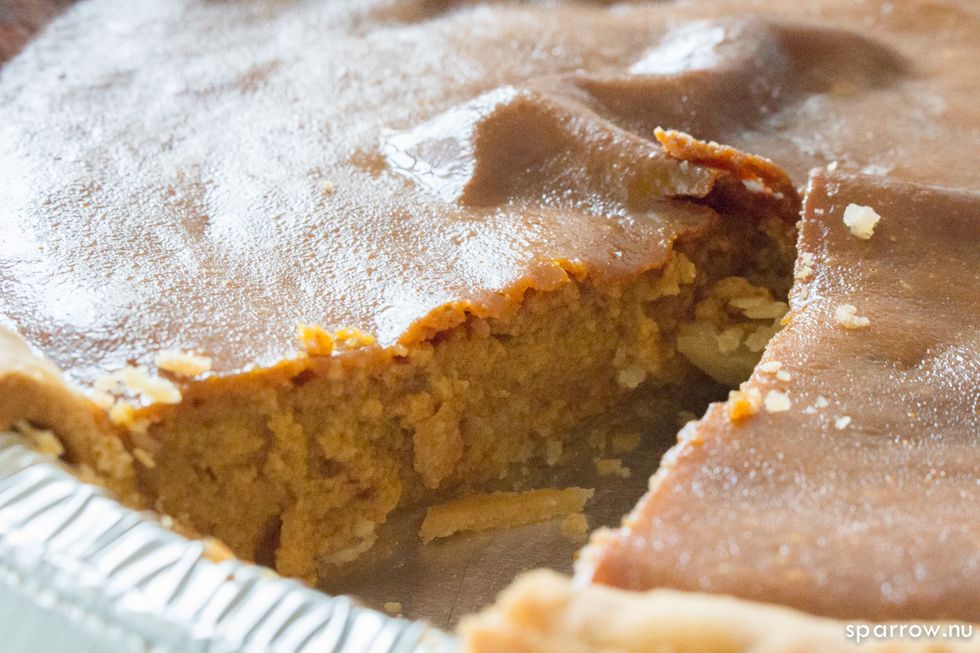 Voila! Your pumpkin pie is done :)
1.0c Canned Pumpkin Puree
400.0ml Sweet Condensed Milk
1.0 Frozen Unbaked Deep Dish Pie Crust
2.0 Large Eggs
0.0tsp Vanilla Extract
0.0tsp Ground Cloves
0.0tsp Ground Cinnamon
0.0tsp Ground Nutmeg
Annie Ai
Canadian girl that loves travel, dance, cooking and baking! I used to eat out a lot before I realized homemade was easy, fun & MORE delicious to do!