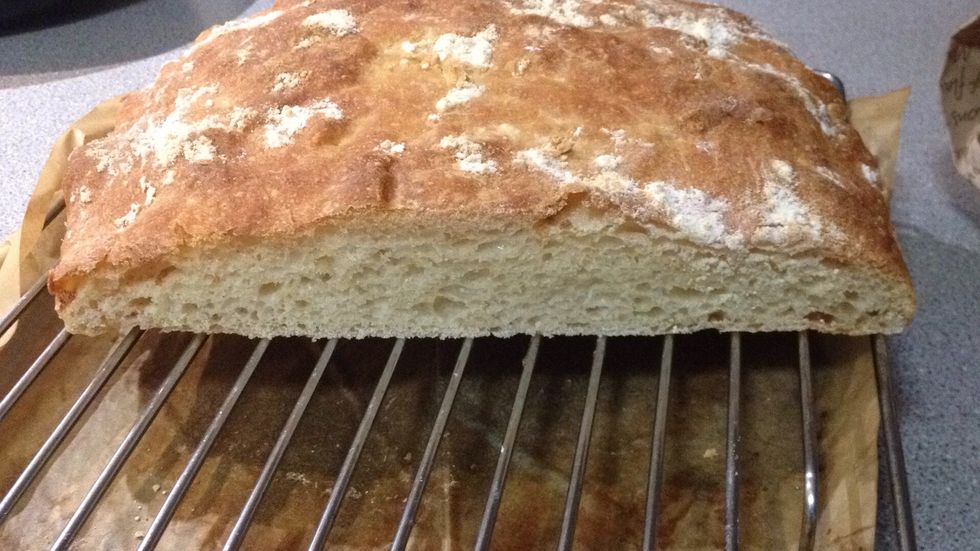 The original shape of the Ciabatta is a slipper. When its sliced it looks like "D". There is a peak in the centre. You can shape it so, or follow a less traditional path and bake it in a loaf tin.
Start by measuring all the dry ingredients and add it to a clean dry bowl. Next add the olive oil.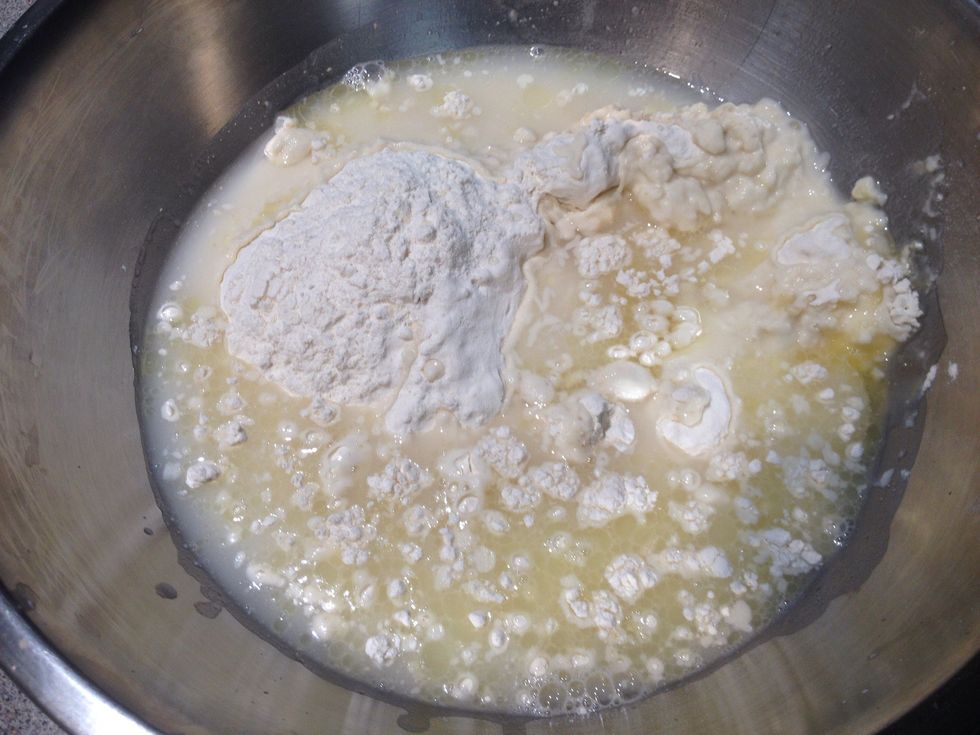 Mix all the ingredients - then add the water. You might think there is too much water in this dough but trust me this is a gorgeous bread. Crispy on the outside and light on the inside.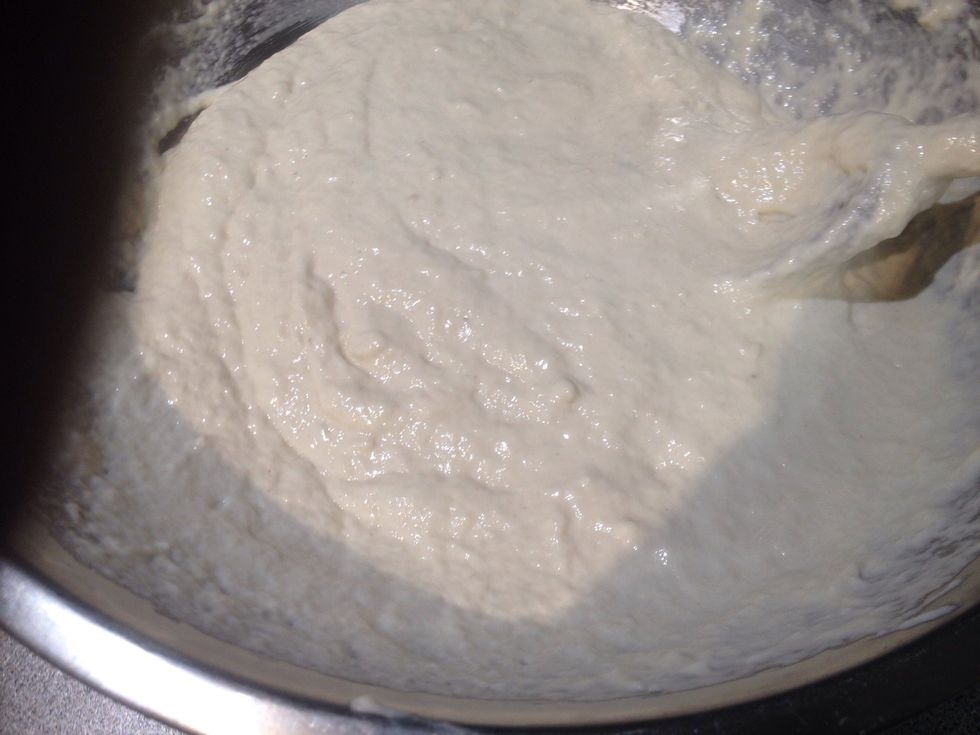 I usually mix this with a wooden spoon. If you are making a large batch, a stand mixer will be appropriate.
Leave the dough aside for 3-6 hours till it doubles in size. Since its winter here - I had to leave it covered overnight to achieve the same result.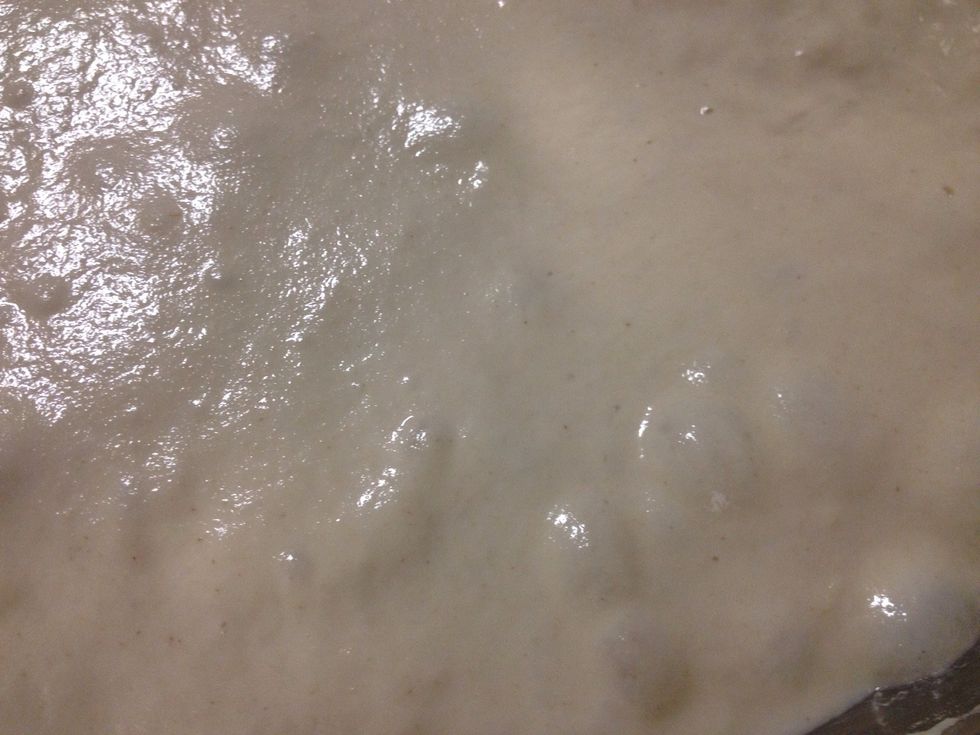 Look at those glorious bubbles. This is what makes the bread so light and fluffy.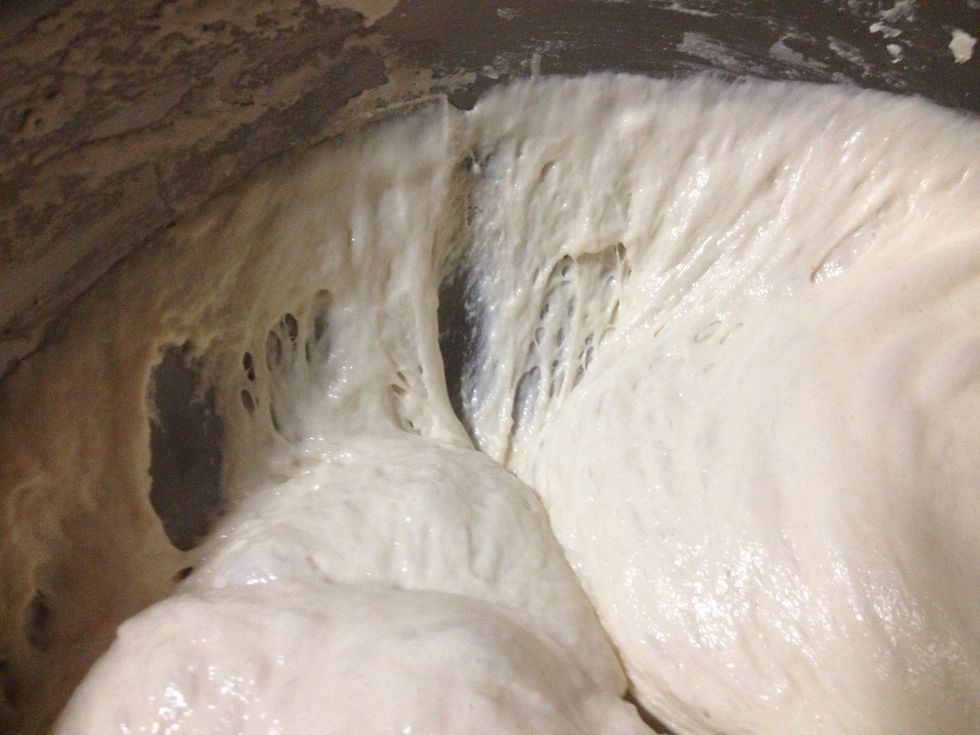 After it has risen, mix the dough again. This time I like to make shaping the bread an easier task. So take a large pitcher or jug and oil the inner surface.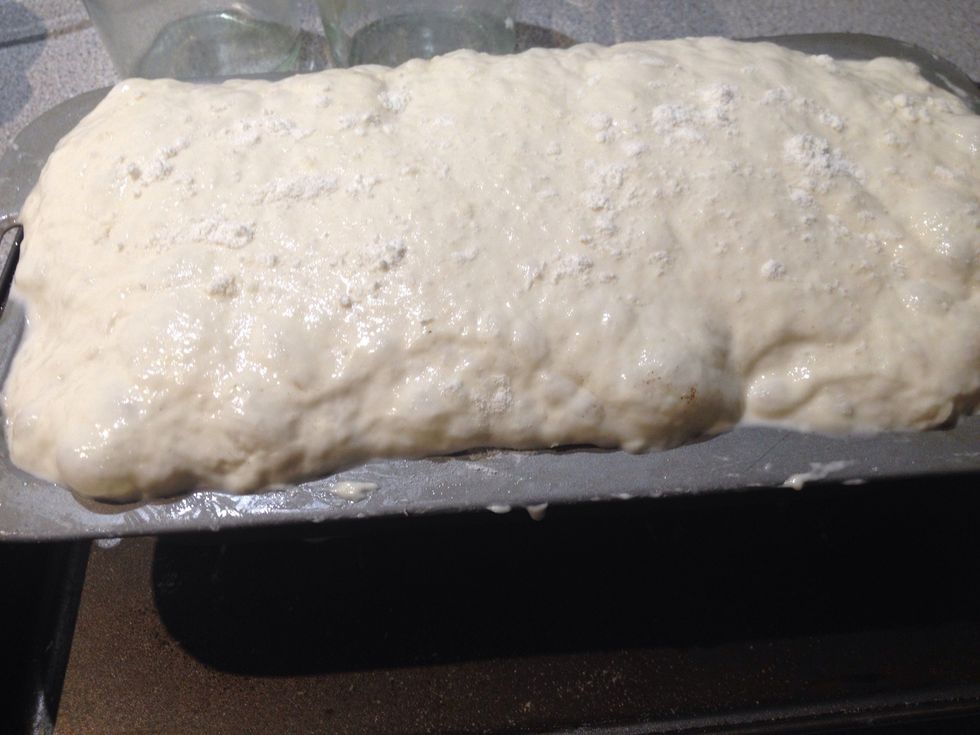 Now pour the dough centre of the tray in a straight line. The dough should pour with ease because the jug is oiled and you are keeping all the bubbles. Sprinkle to top of the bread with some flour.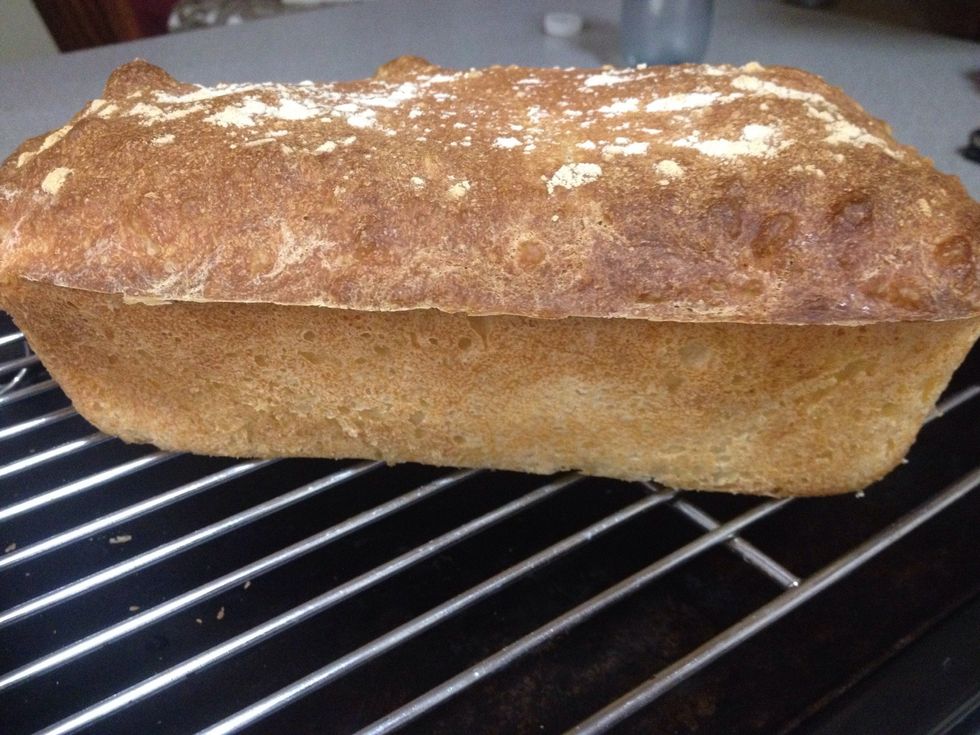 Leave it to stand another 30 minutes. Now heat the oven to 200C fan force. Place an empty baking dish or tray on the bottom shelf.
When the oven has come up to temperature- gently spray on top on the bread with room temperature water. Place the bread dough on a rack above the empty tray. Immediately add a cup of water. WARNING :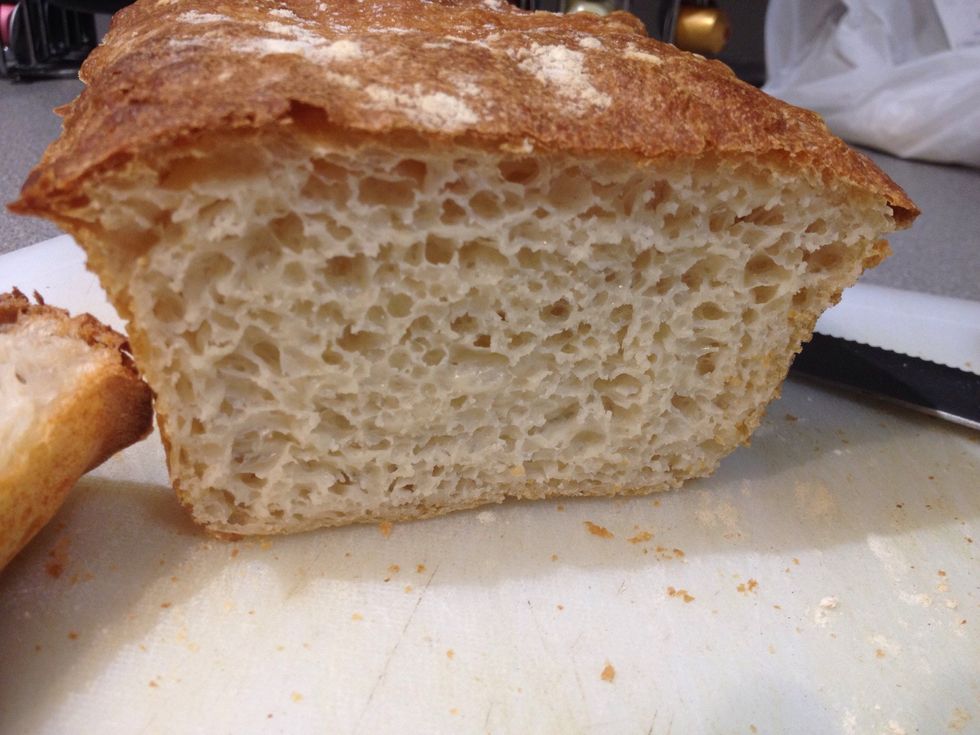 This will create much needed steam for the bread and quickly shut the oven door. If you do not like the slipper shaped bread - you can also place the dough in a loaf tin, as in the photo.
Serve it warm with good quality EVO Oil & Balsamic Vinegar. Another way is to rub a half cut garlic or half cut tomato on a slice of ciabatta while its warm. Buon Appetito
3/4c Plain Flour
2.0c Water (Room Temperature)
2.0tsp Bread Improver
1.0tsp Dried Yeast
1.0Tbsp Olive Oil
1.0tsp Salt