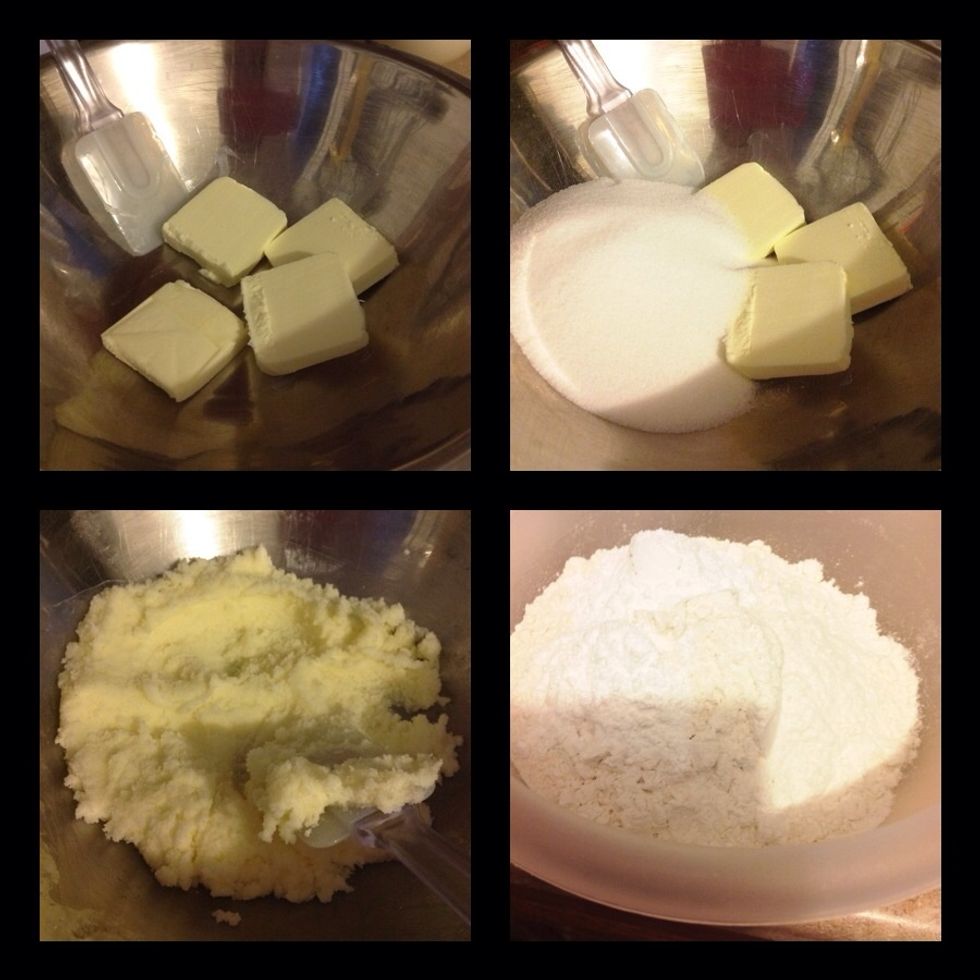 Place soft butter in bowl. Add sugar. Cream it till mixed. Measure out dry ingredients in separate bowl. Set aside.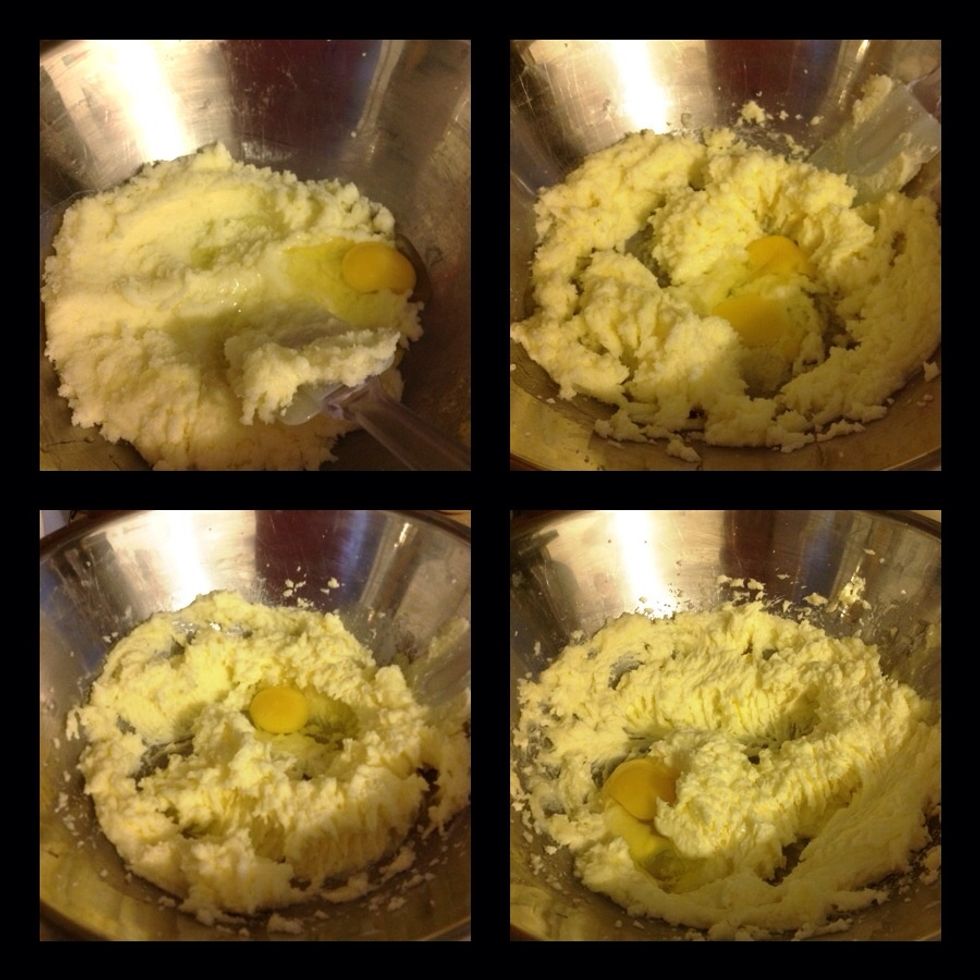 Add 1 egg and beat. Repeat process until all eggs are combined. Beat another 10 minutes.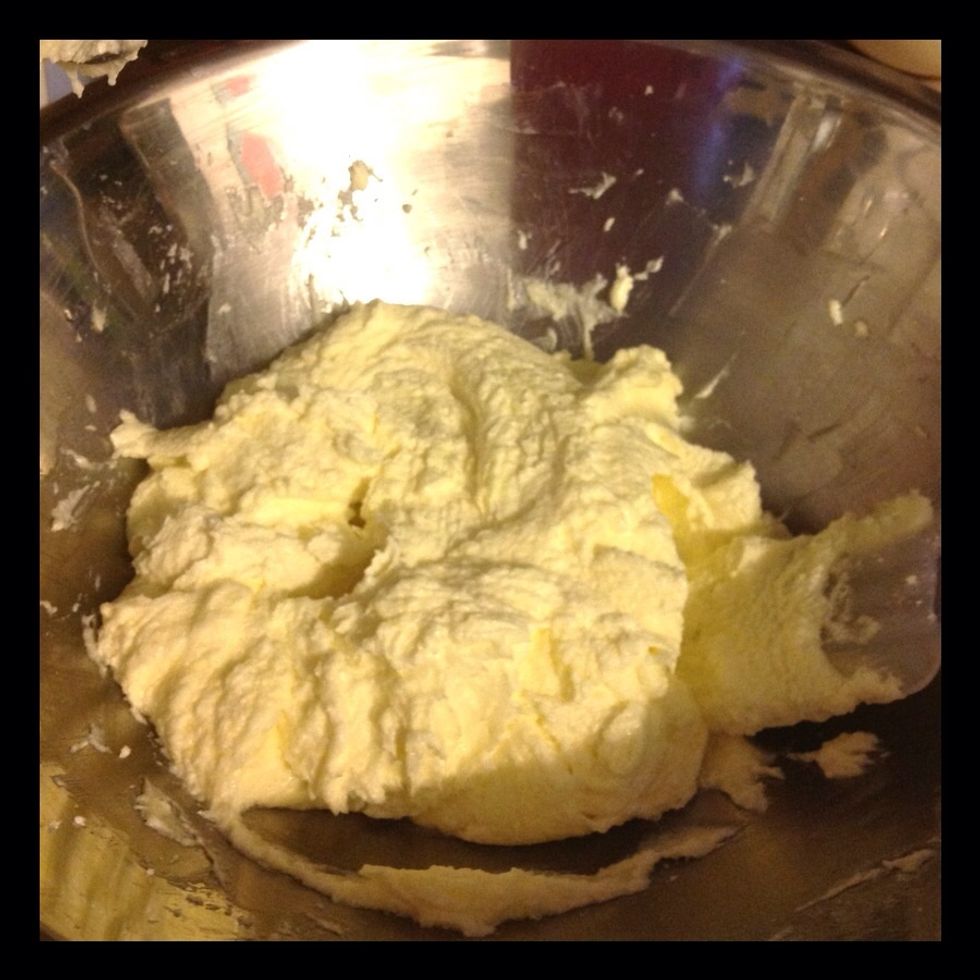 Fully combined. Now it's time to add milk and dry ingredients.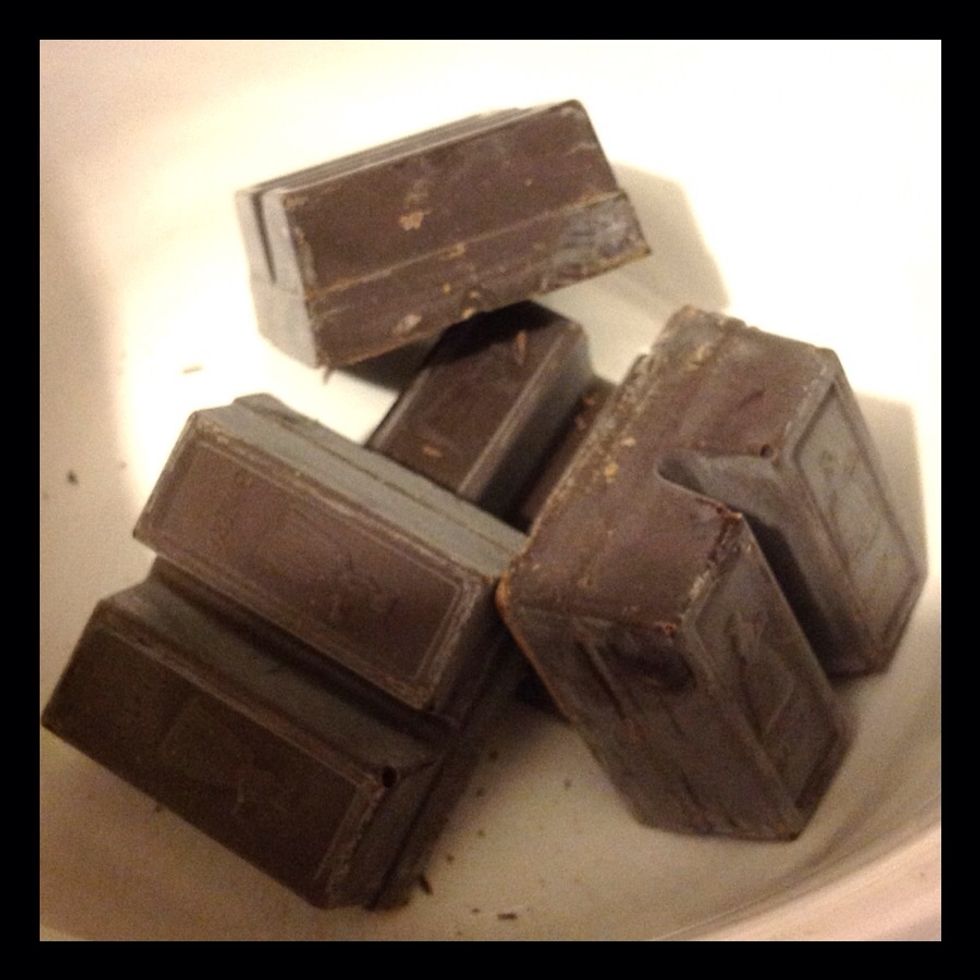 Unwrap your chocolate. I melted in the microwave for 30 seconds at a time.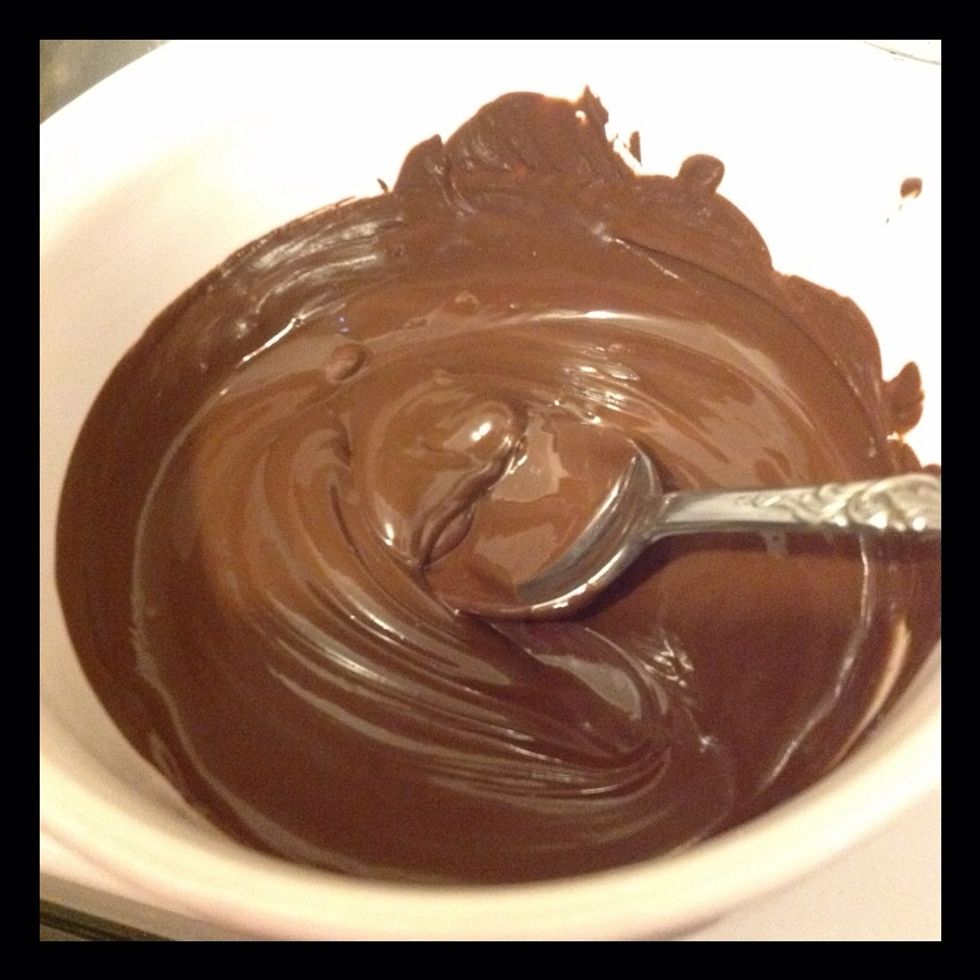 Chocolate is ready. Let it cool.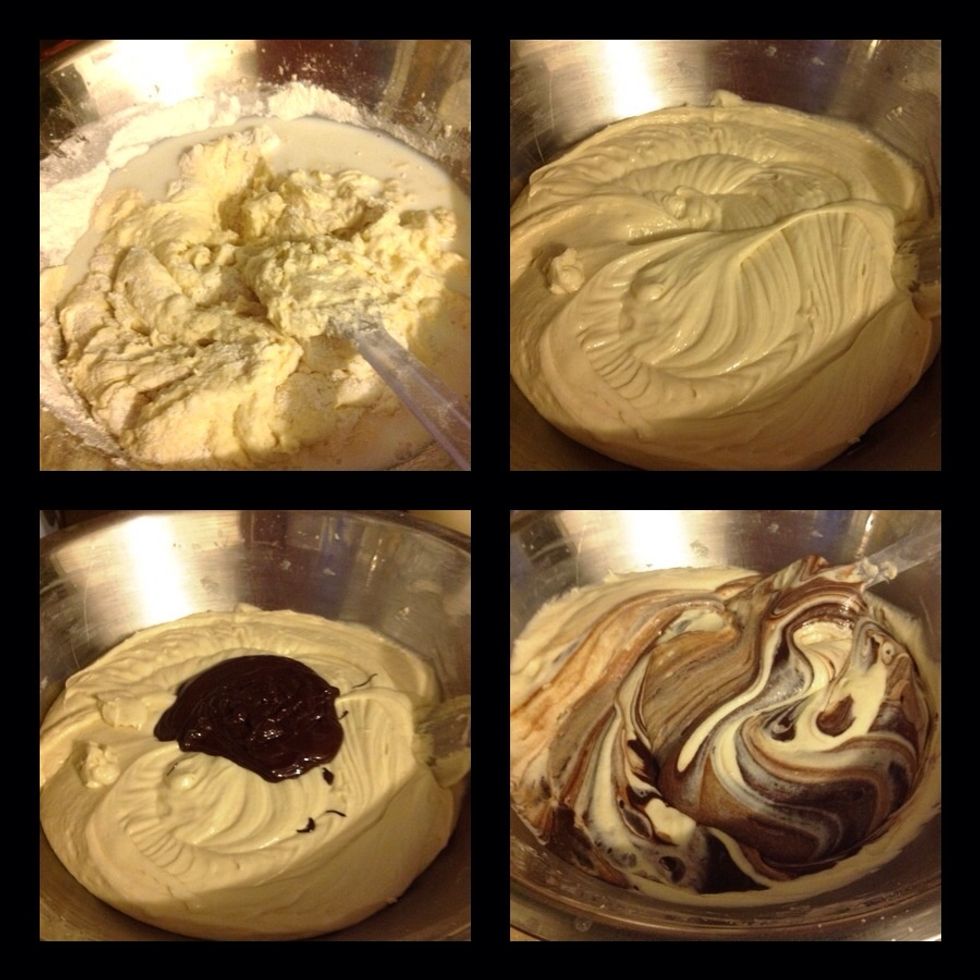 Beat the flour mixture and milk into the batter. Then pour on your chocolate. Combine.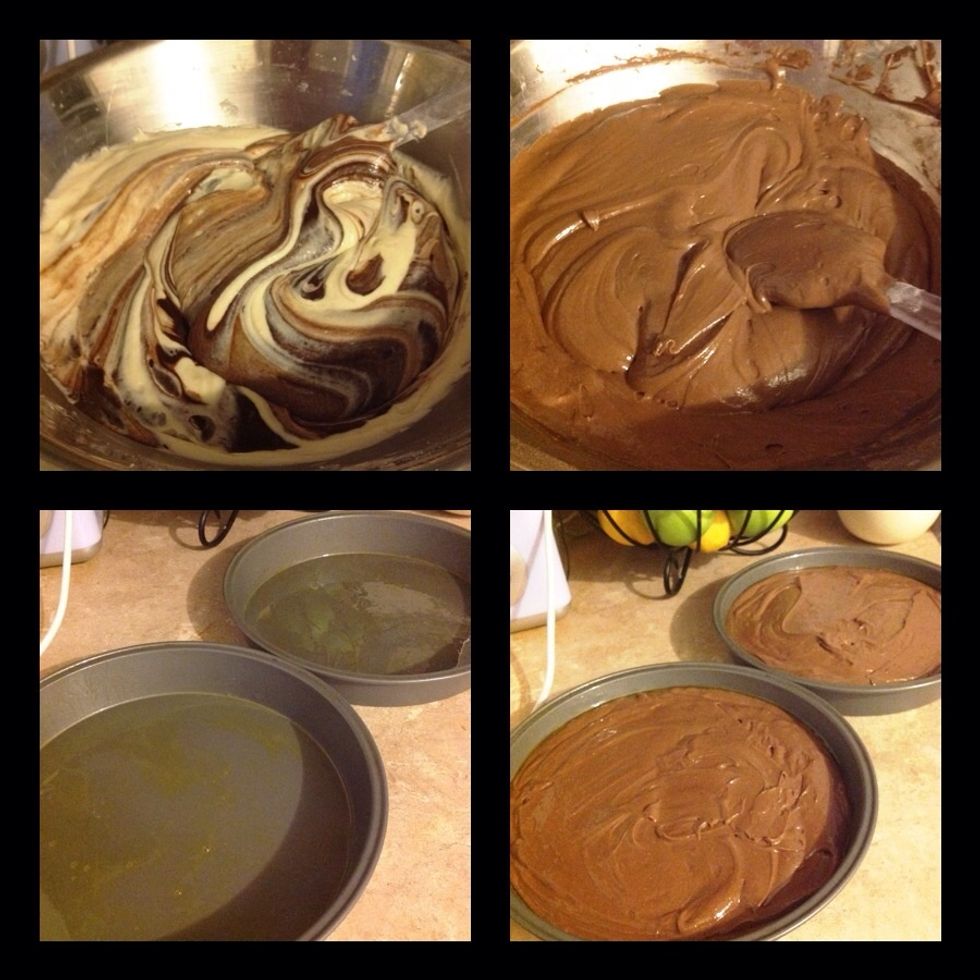 Batter is ready for 2 greased 9 inch pans. Bake at 350 degrees for 30 minutes. Check centers and decide if it needs more time. Dark pans like mine bake faster.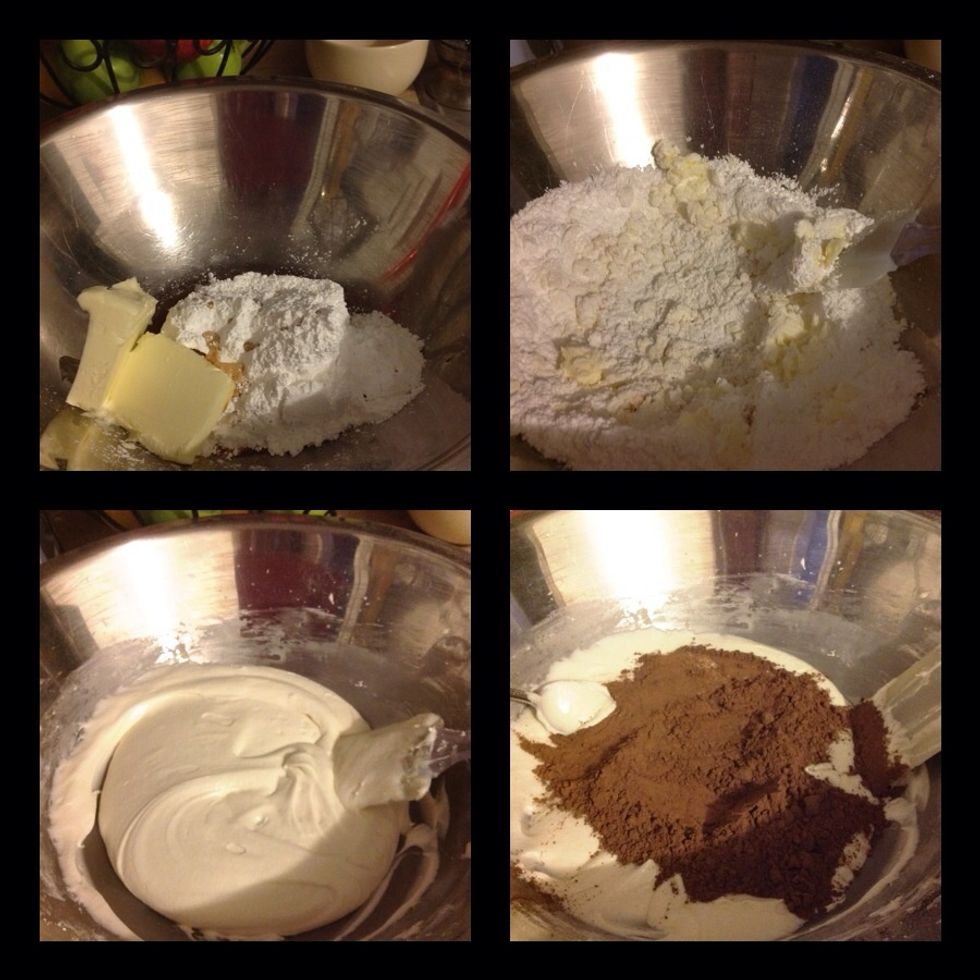 Make icing. Check my other guide for steps and ingredients.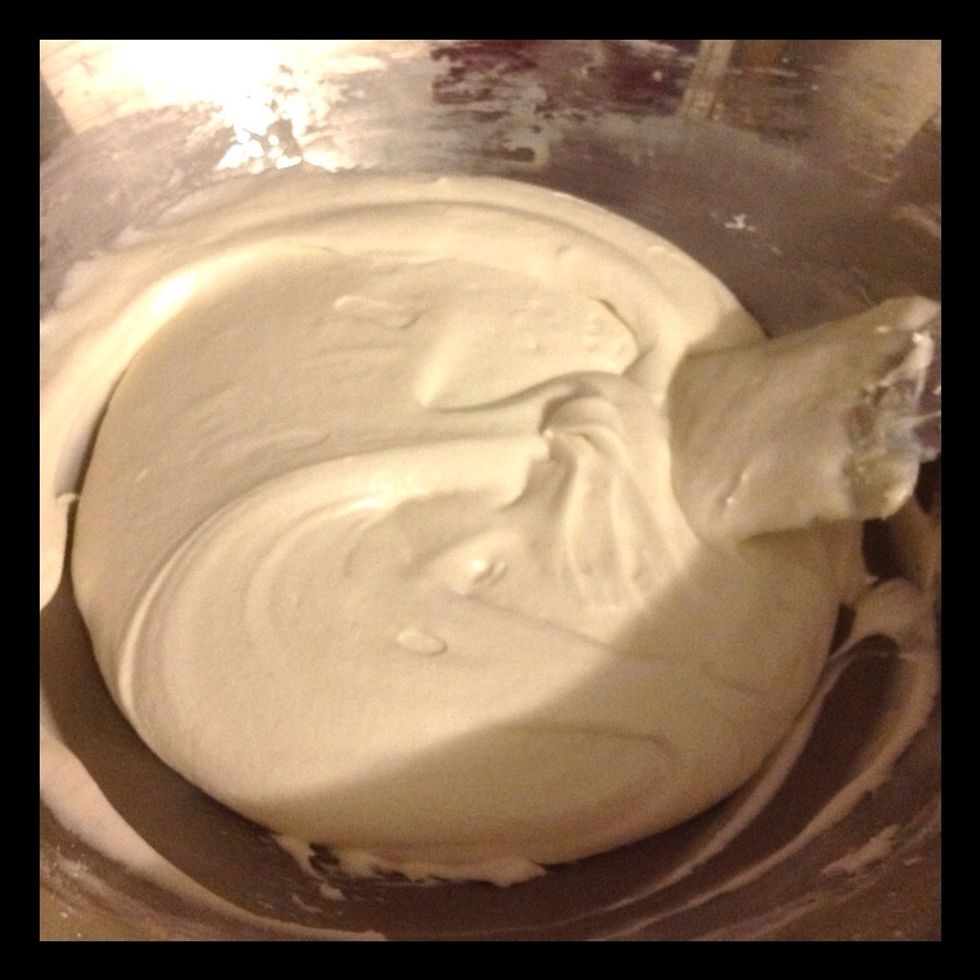 Vanilla icing.
Chocolate icing. My son wants chocolate and vanilla icing on his birthday cake.
I cannot decorate a cake to save my life and I'm an artist. I can only make them taste good.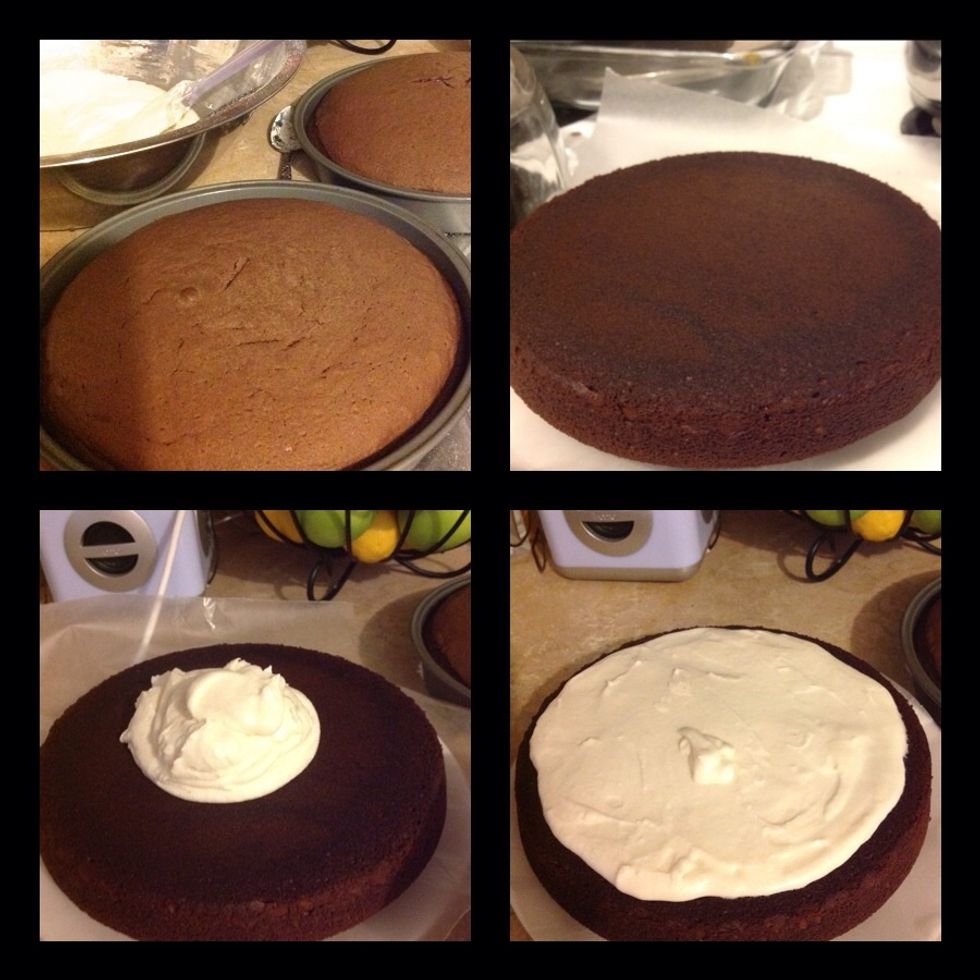 Cakes out of the oven looking beautiful! I'm happy with the results. Turn over and begin icing it.
I see a cake decorating class in my near future.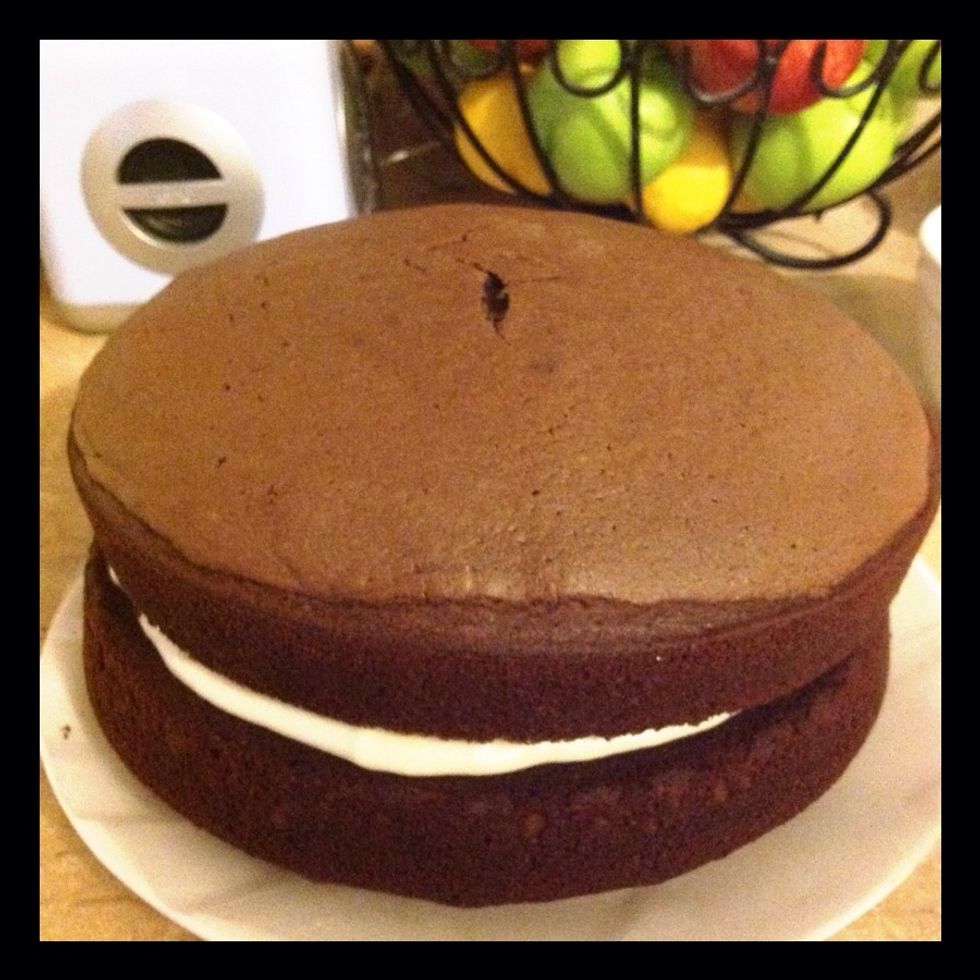 I flipped my top layer out and placed it on the iced bottom layer. I refrigerated the cake at this step.
Here is the trick; you may need wooden dowels or skewers to stick down in the center. My top layer slid off the bottom in the fridge. It cracked. I wanted to cry. It was so pretty.
So it's not pretty after cracking but it tasted great. Happy Birthday son!
1/2c Butter
2.0c Sugar
4.0 Eggs
1.0Tbsp Vanilla Extract
1/2c Flour
3.0Tbsp Baking Powder
1.0pch Salt
8.0oz Semi Sweet Chocolate
1.0c Milk