Your classic sweet fudge like chocolate Brownie. If you have a super sweet tooth then this is your kind of dessert! 5 weight watcher plus points per serving.
16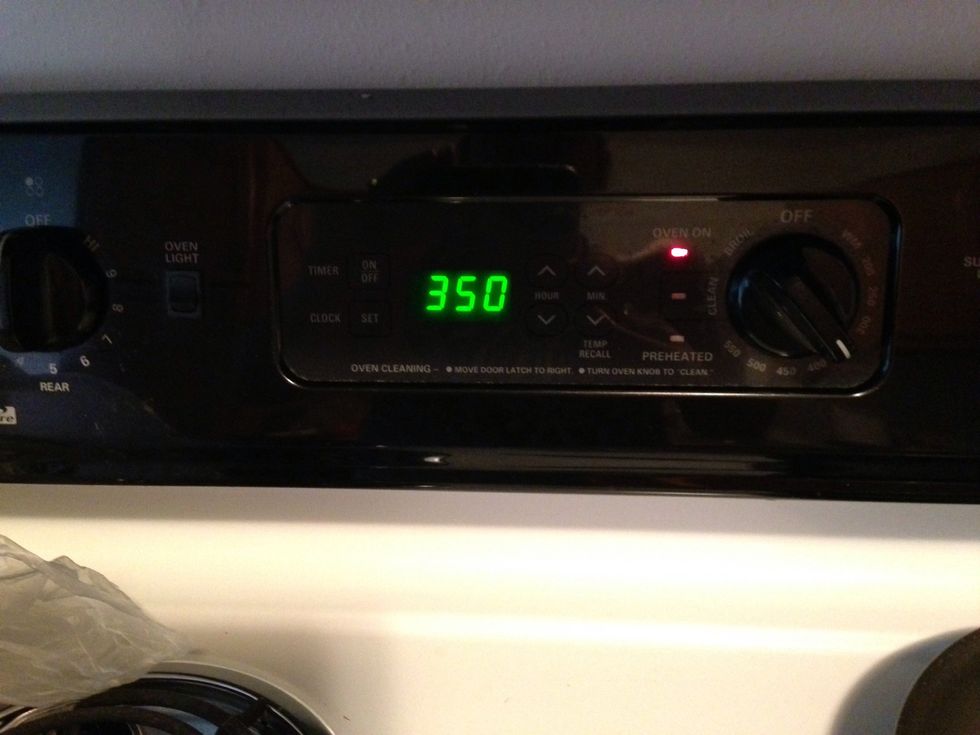 Preheat your oven to 350 degrees Fahrenheit.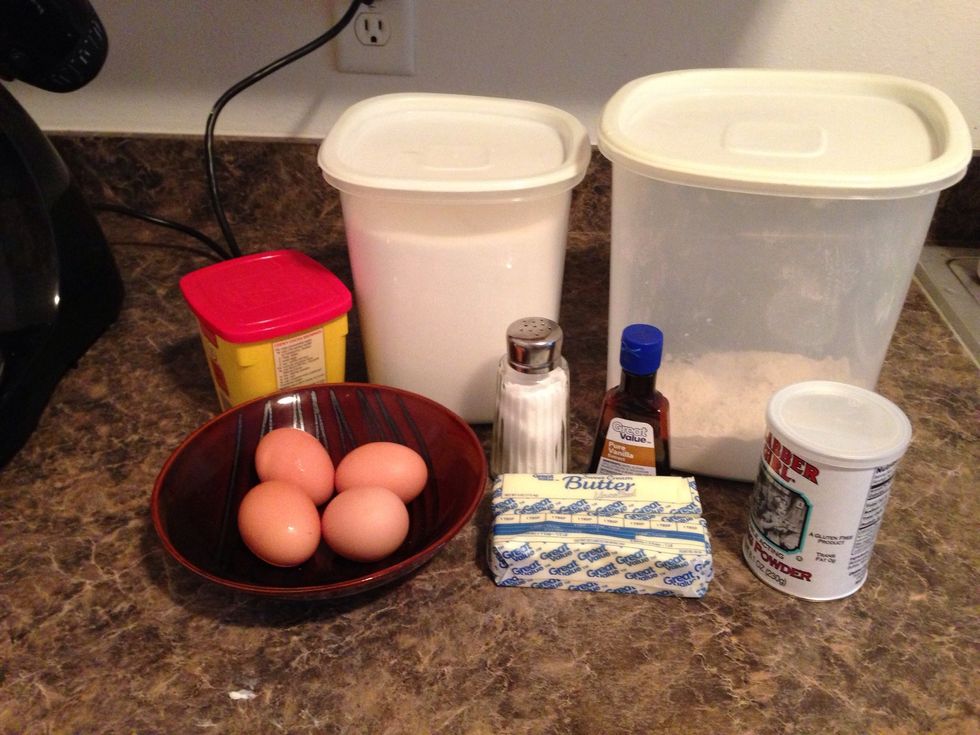 Gather your ingredients.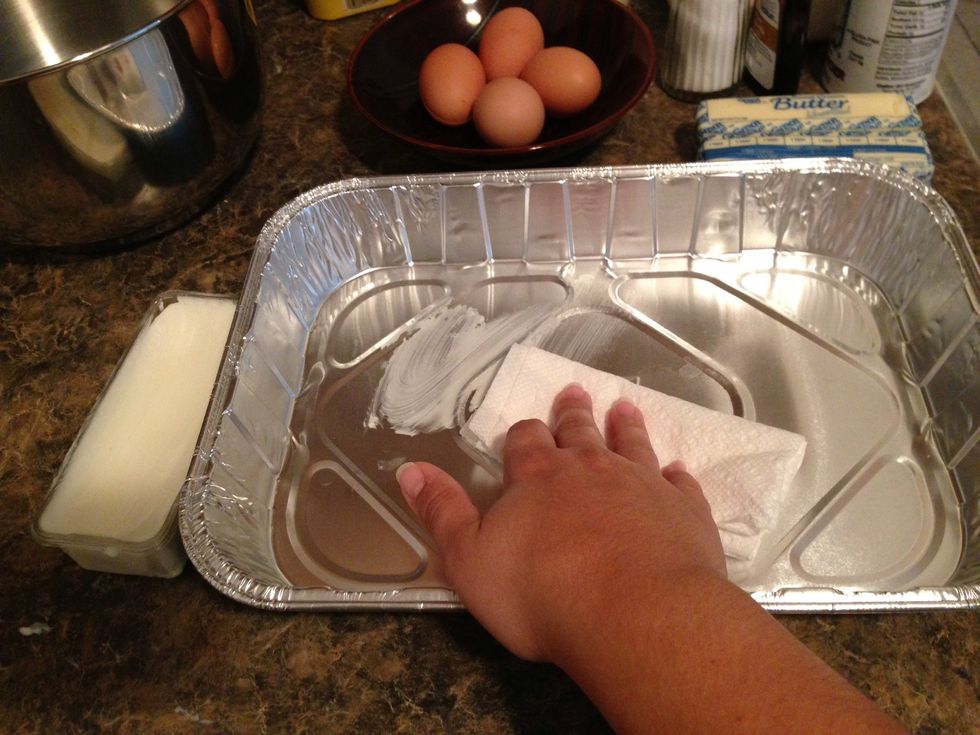 Grease your pan with shortening. Or use a non stick baking spray.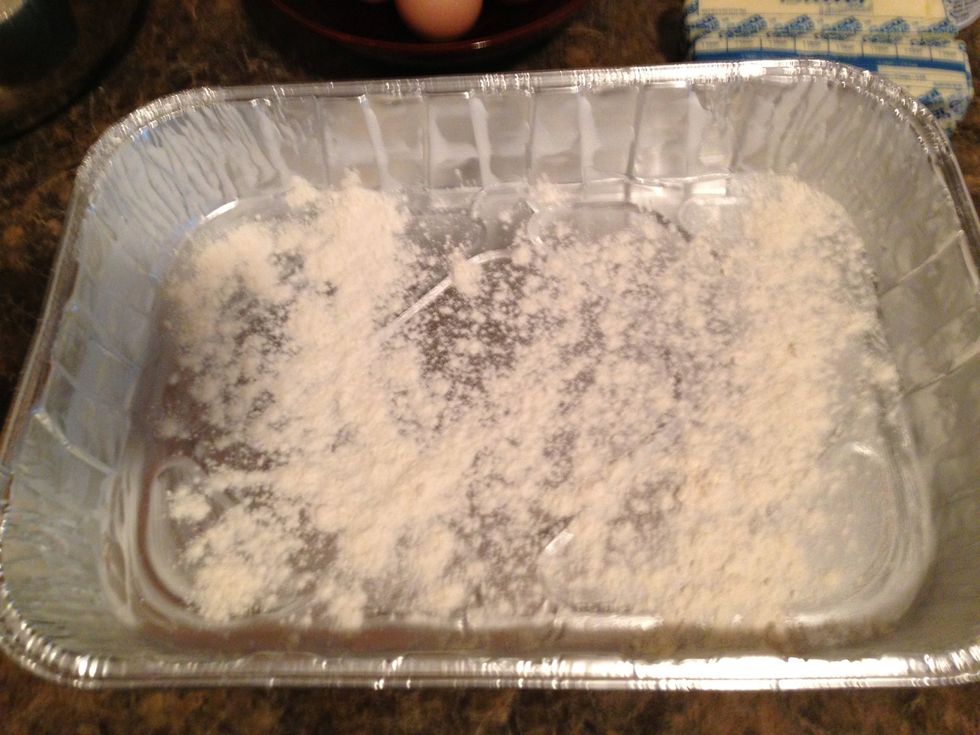 Put some flour in the pan. If you used a spray skip this step.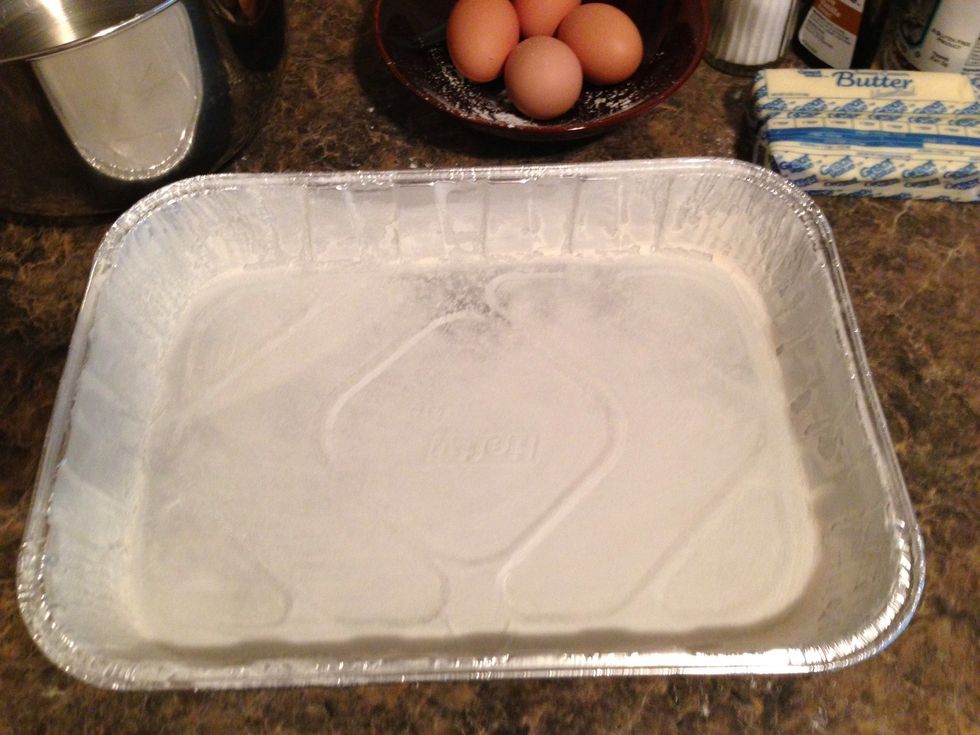 Shake the flour around until it evenly coats the pan and set aside.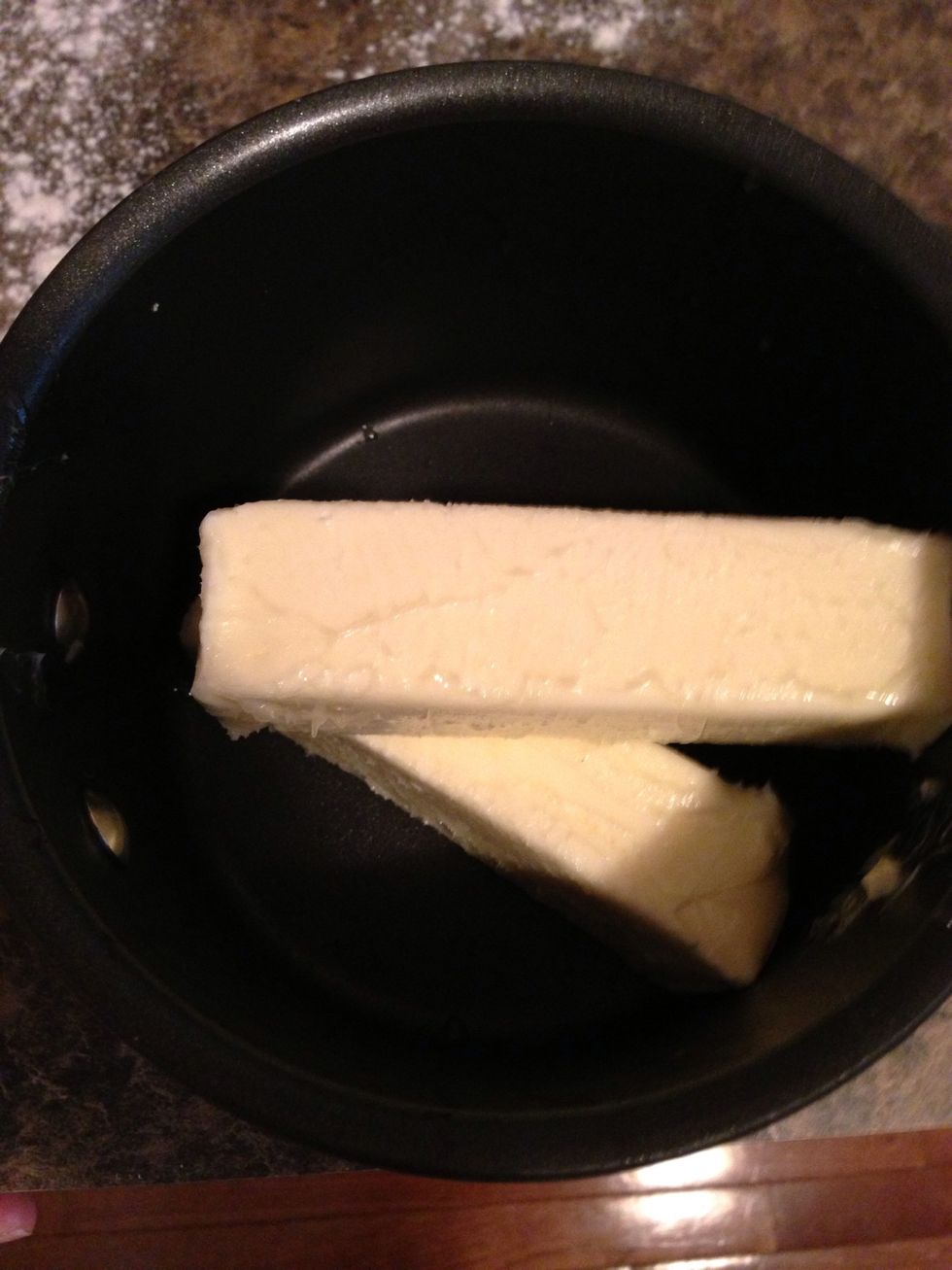 In a sauce pan, melt your two sticks of butter.
While the butter is melting, in a mixing bowl, add 2 cups of white sugar.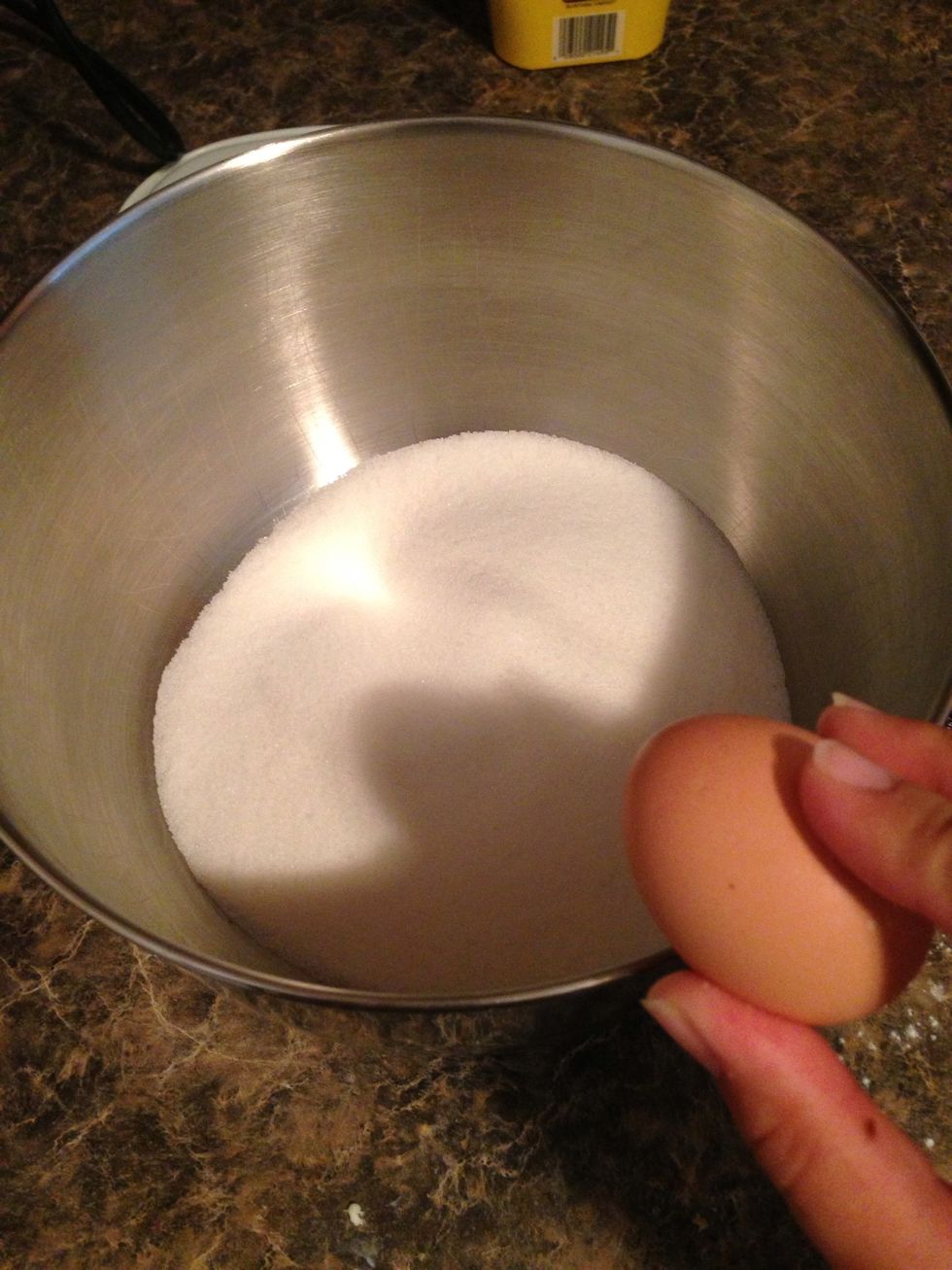 Add 4 eggs to the sugar. I crack the egg on the counter to avoid shell pieces from falling into the mixture.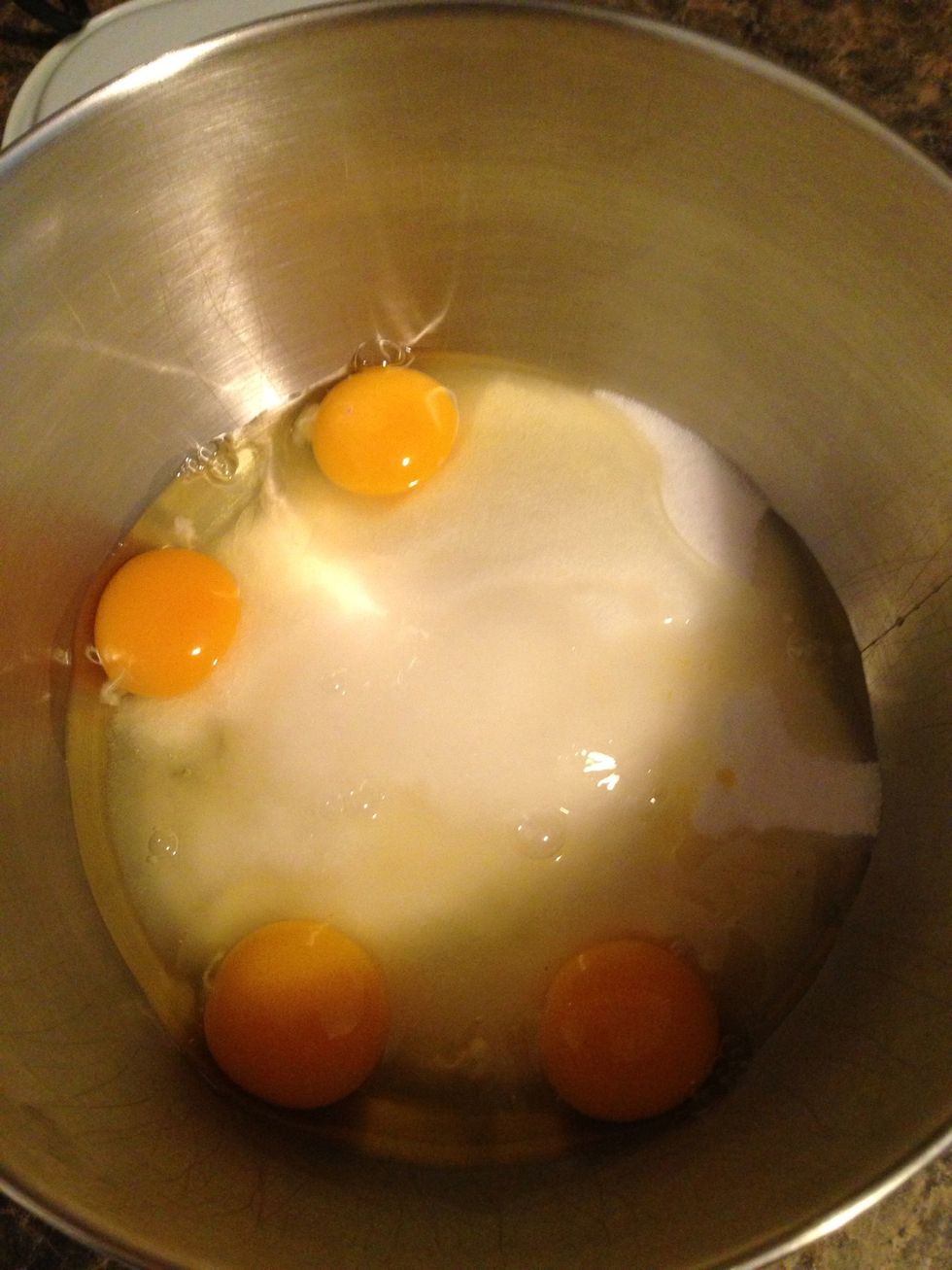 4 eggs added!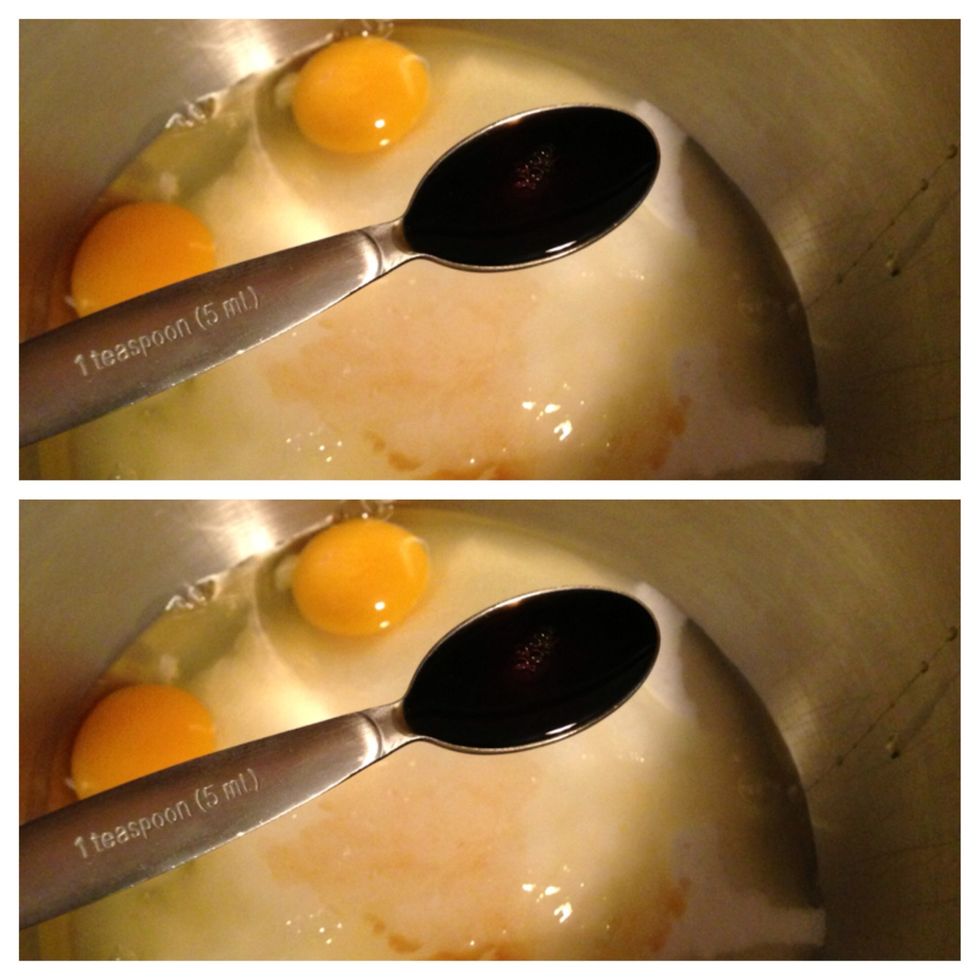 Add 2 teaspoons vanilla extract.
When your butter is completely melted, remove from the heat...
And add to the mixing bowl.
Stir everything together until it is completely combined.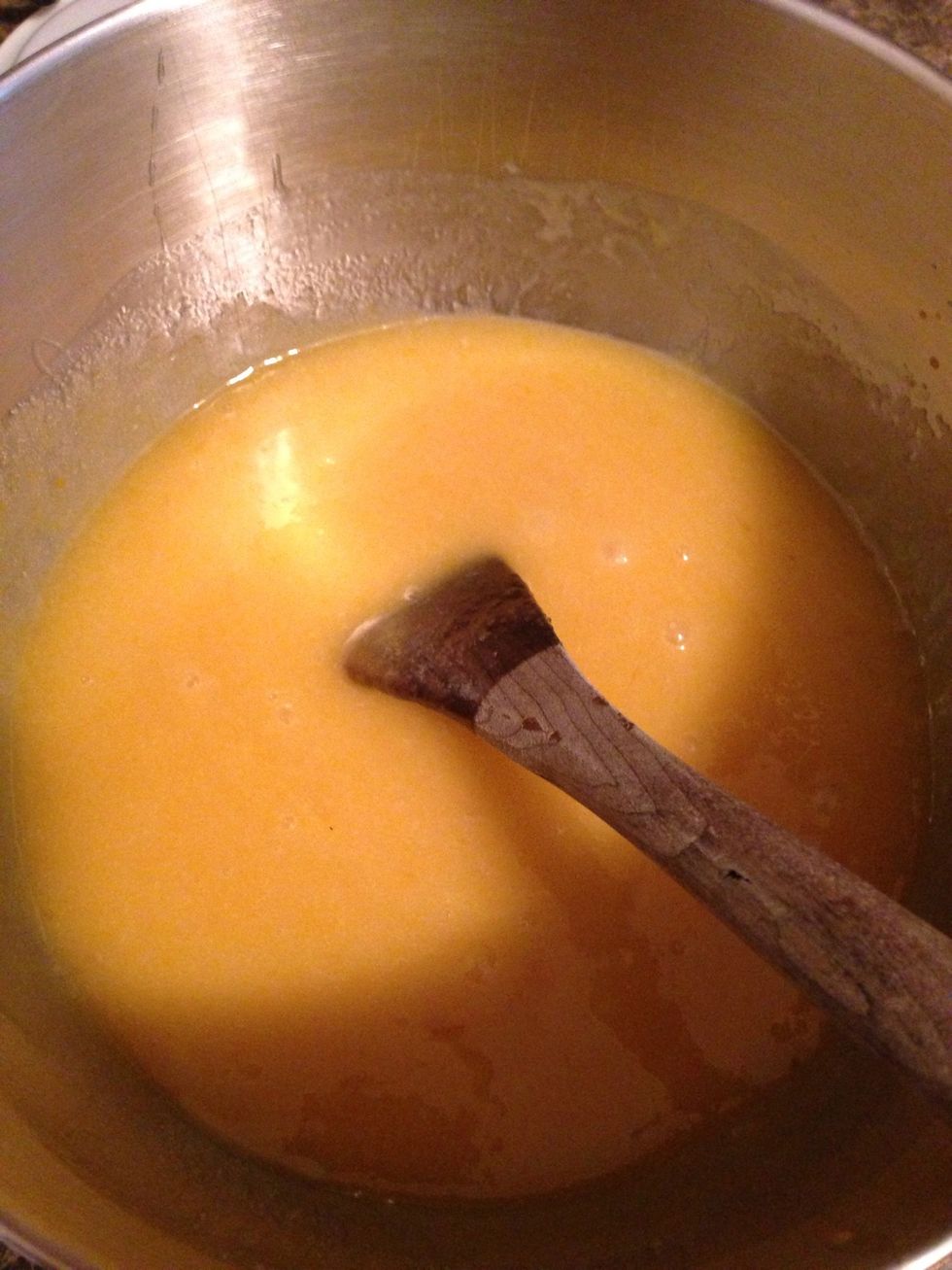 Should look like this.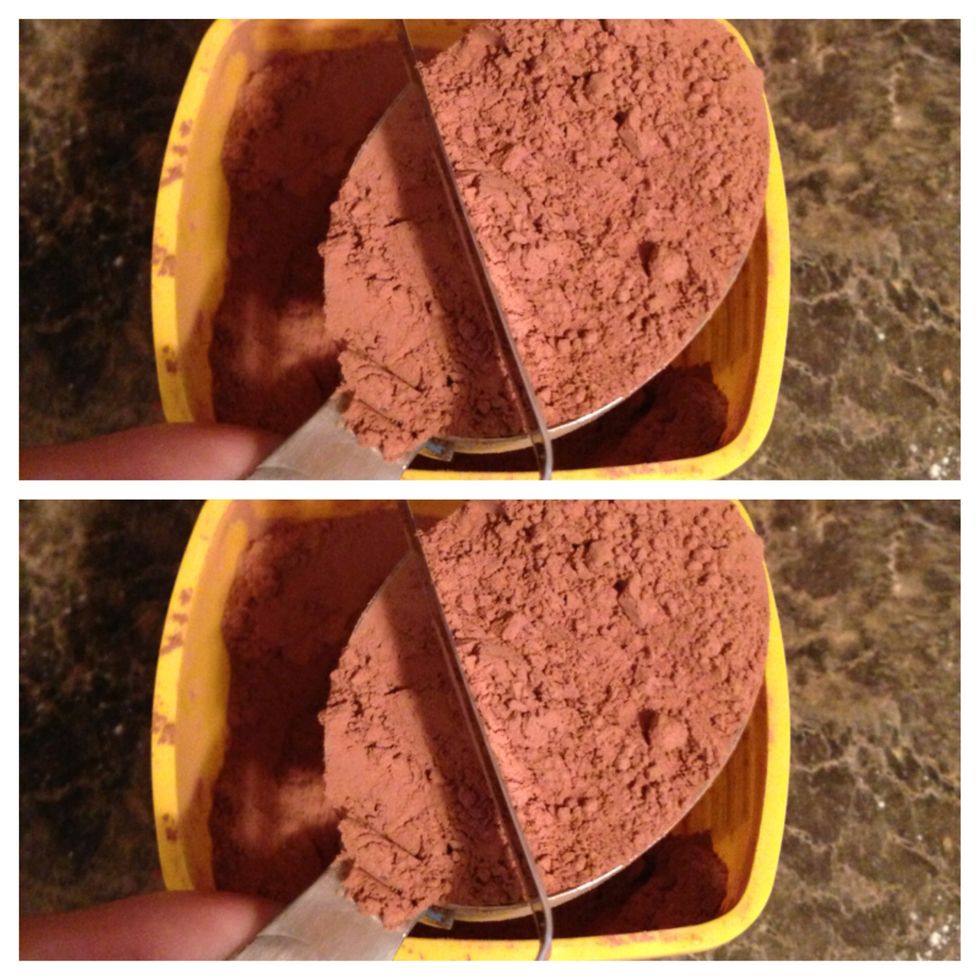 Add 2/3 cups of unsweetened cocoa powder.
Add one cup of flour.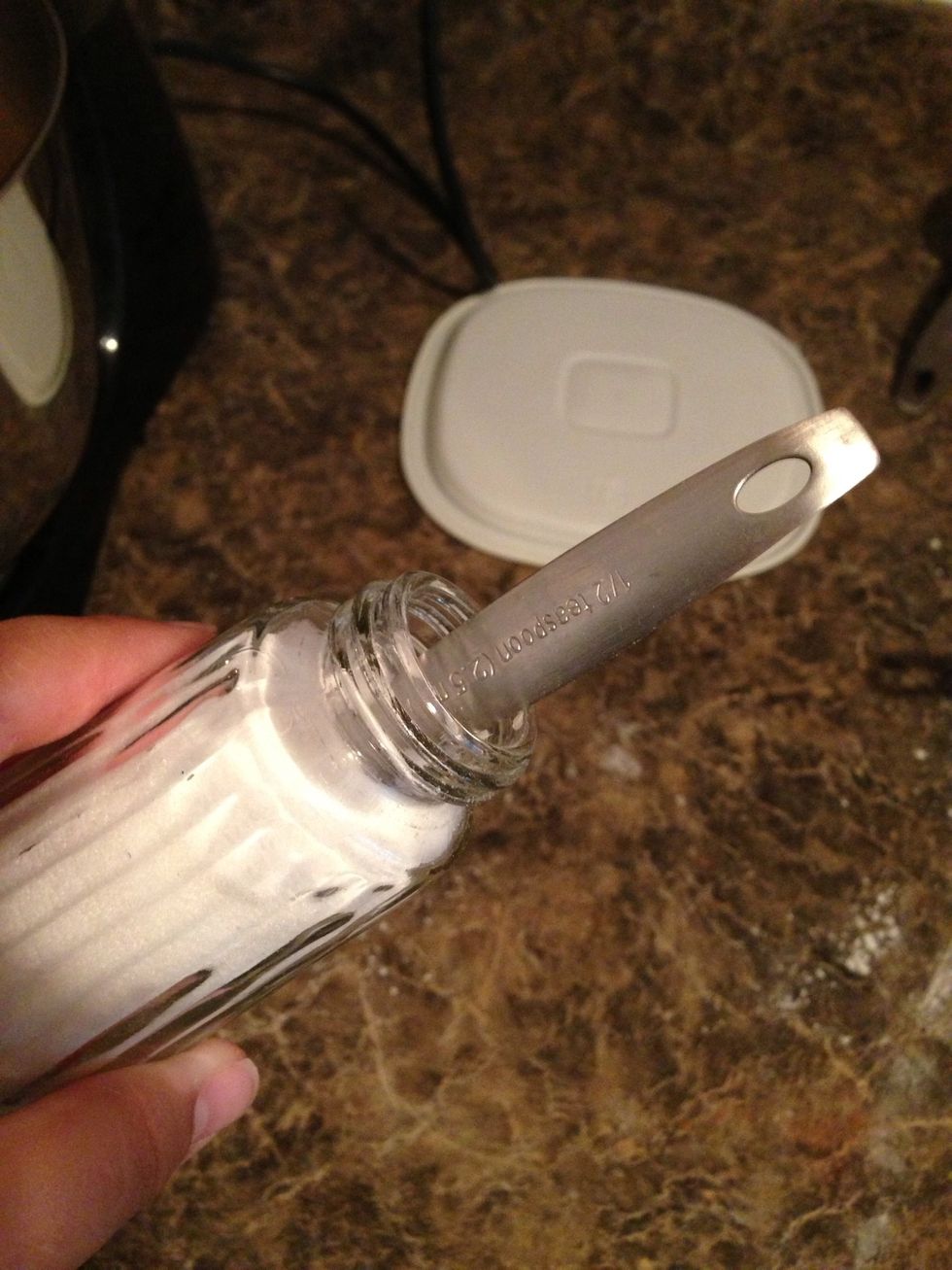 Add 1/2 teaspoon salt.
Add 1/2 teaspoon of baking powder.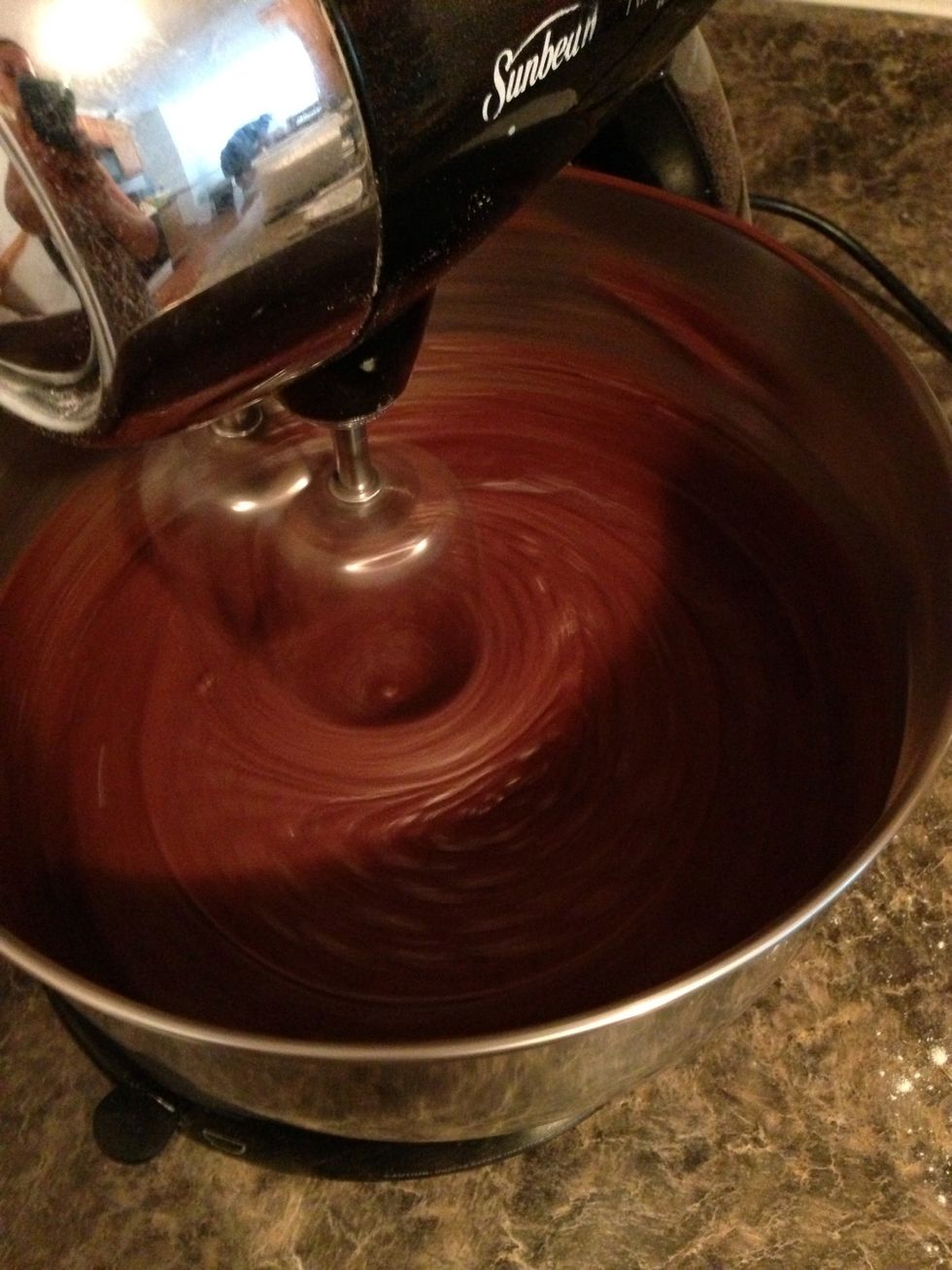 Beat well together. Should be completely mixed together and smooth.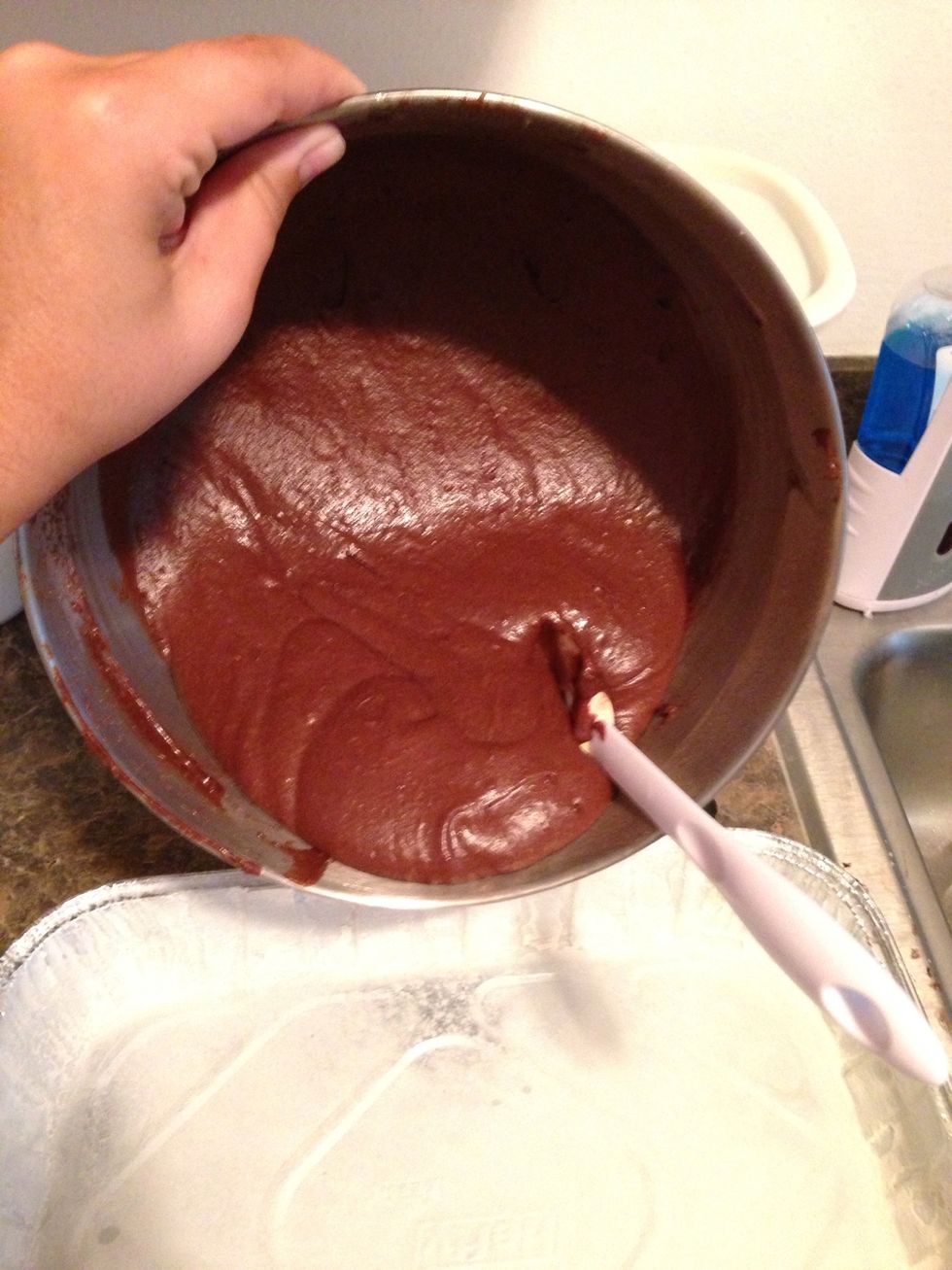 Add the batter to your floured pan.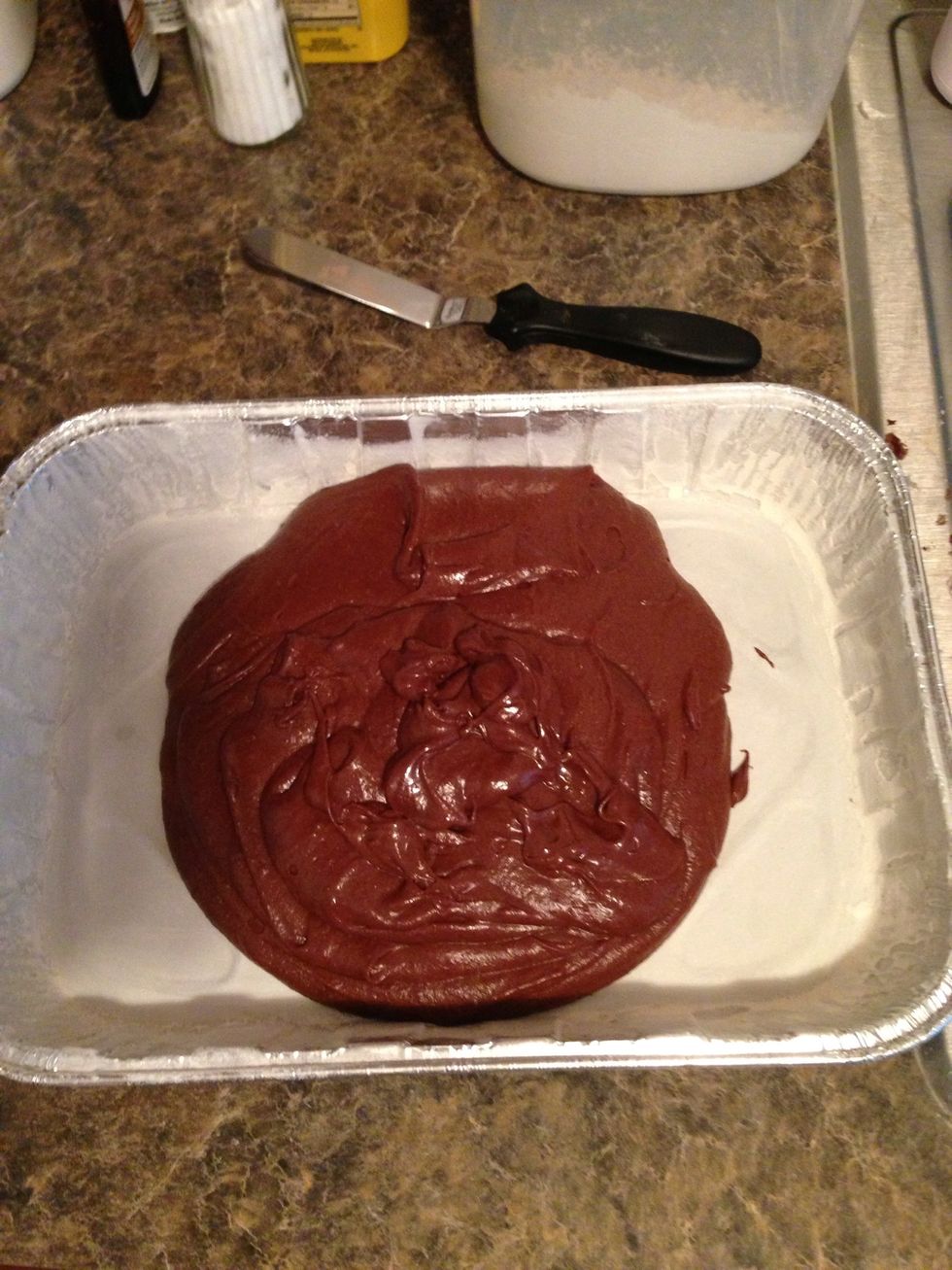 Spread the batter evenly in the pan.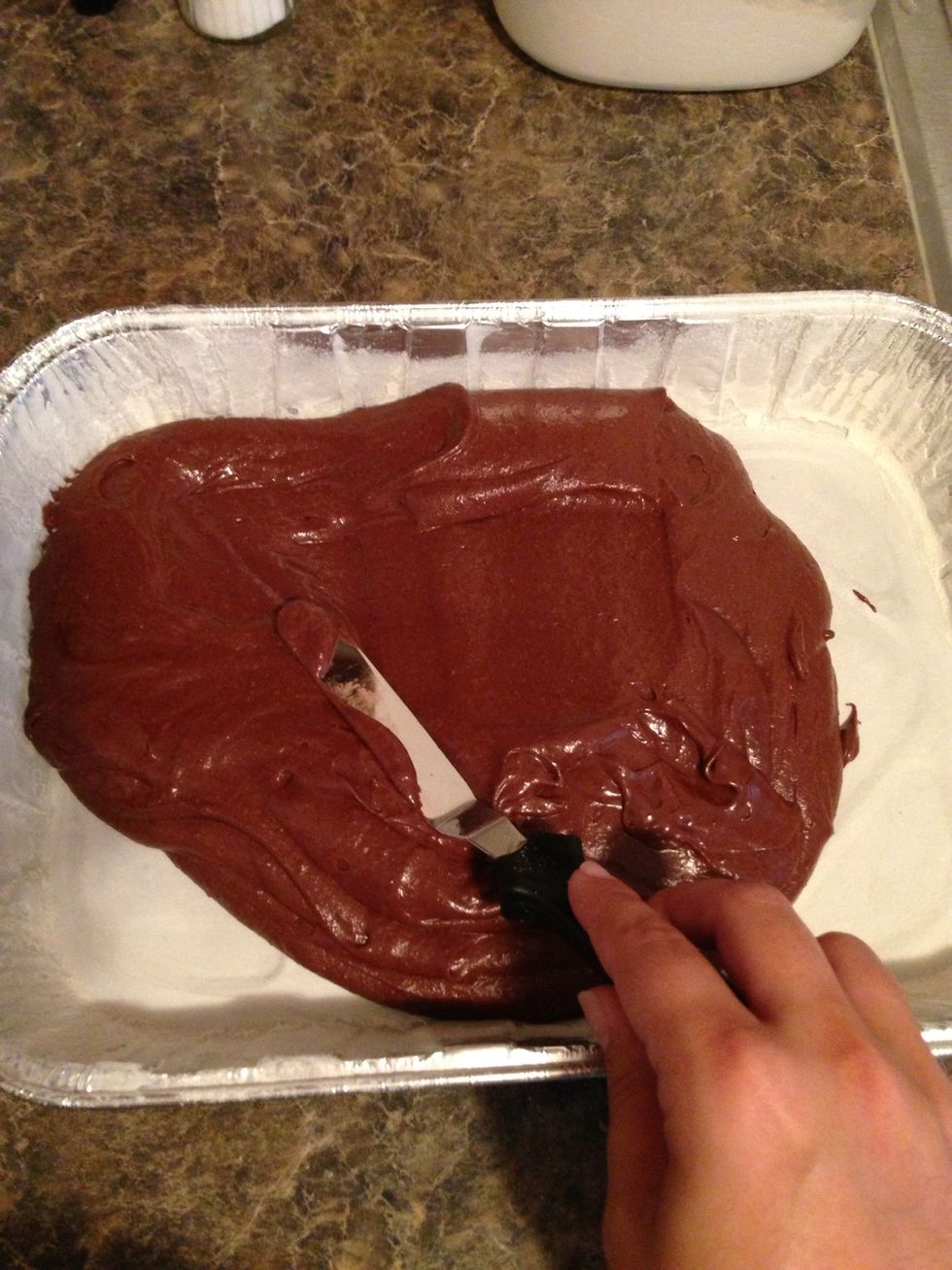 Spreading spreading spreading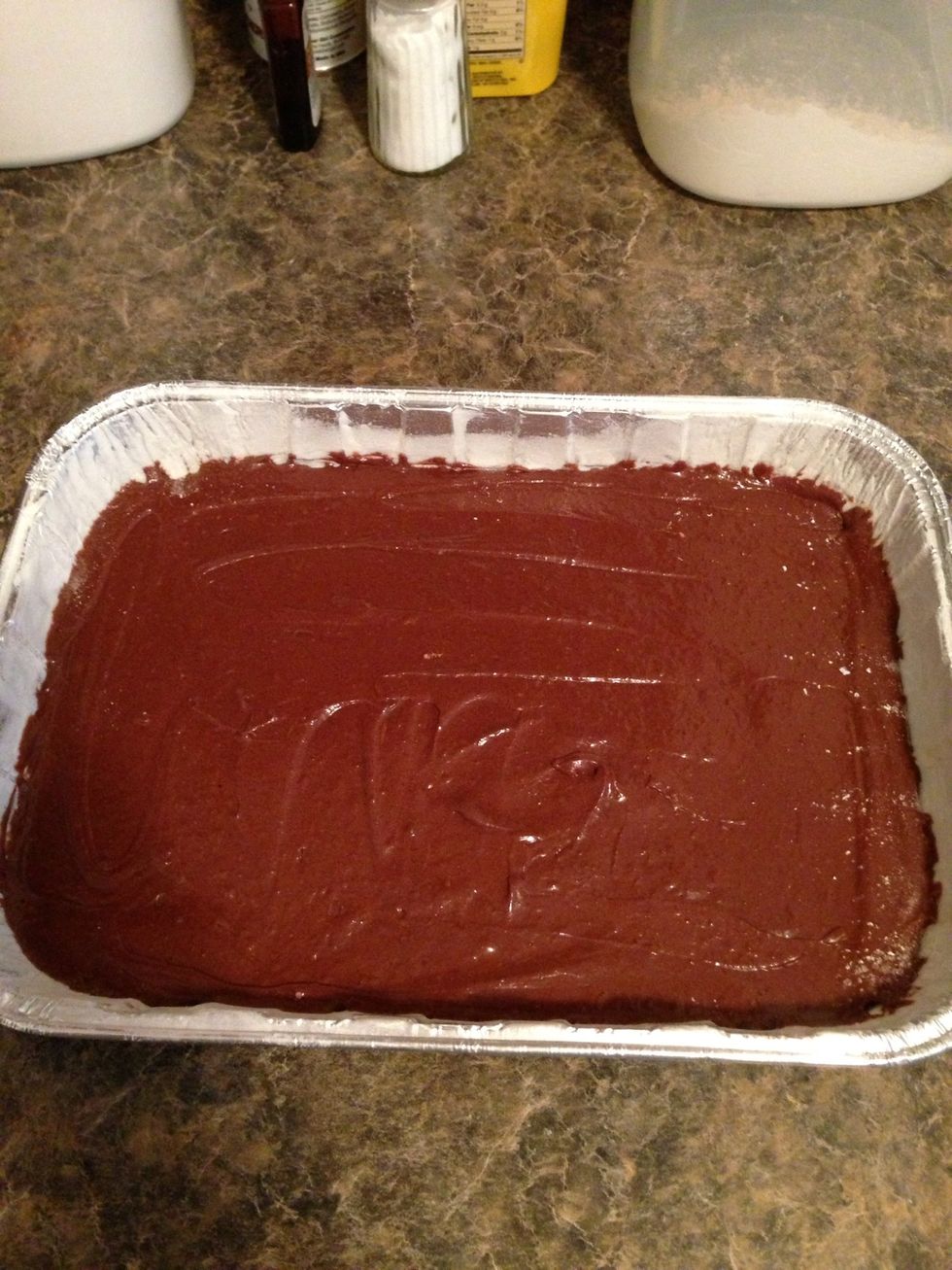 Should look like this.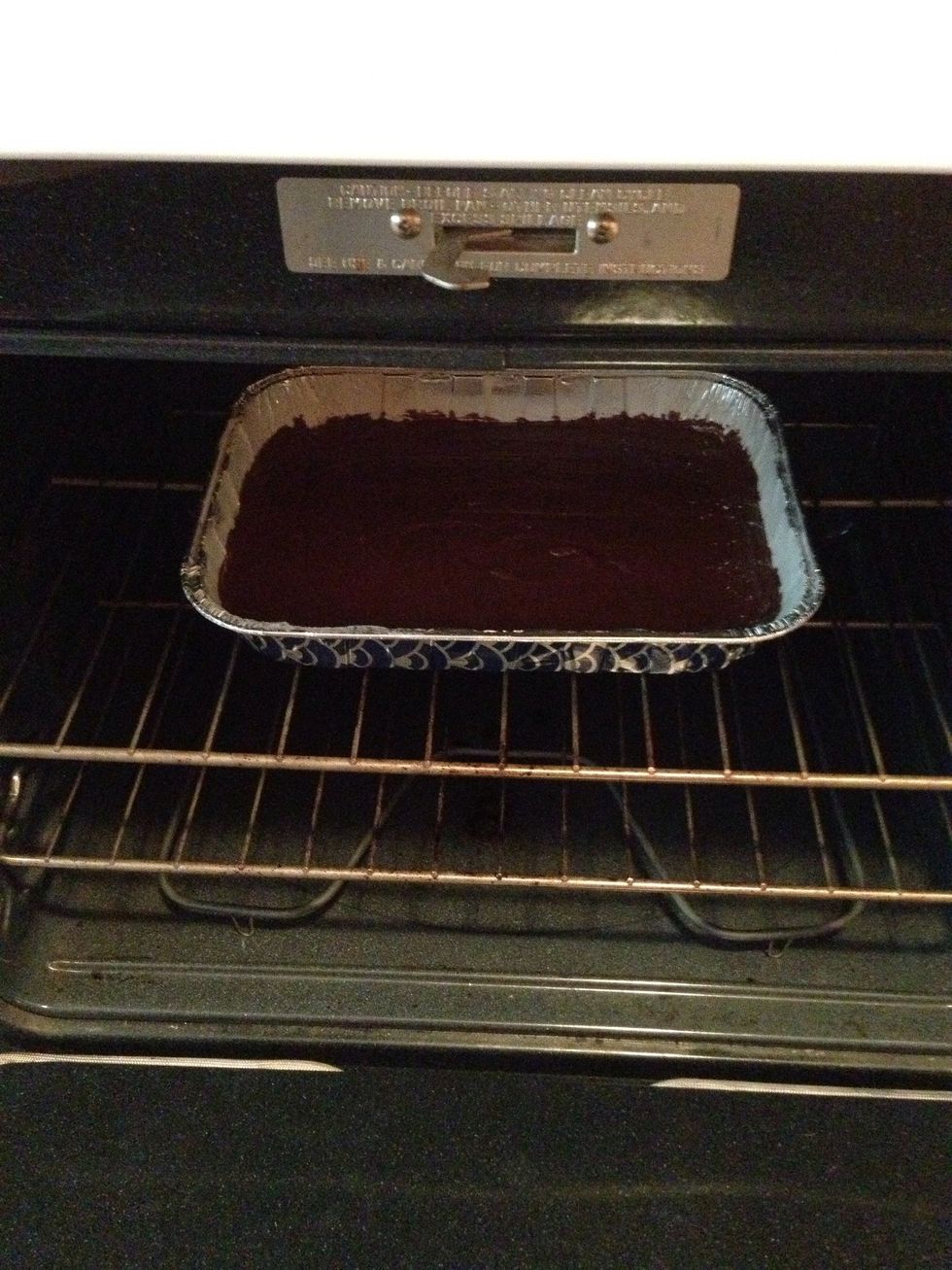 Place into the oven.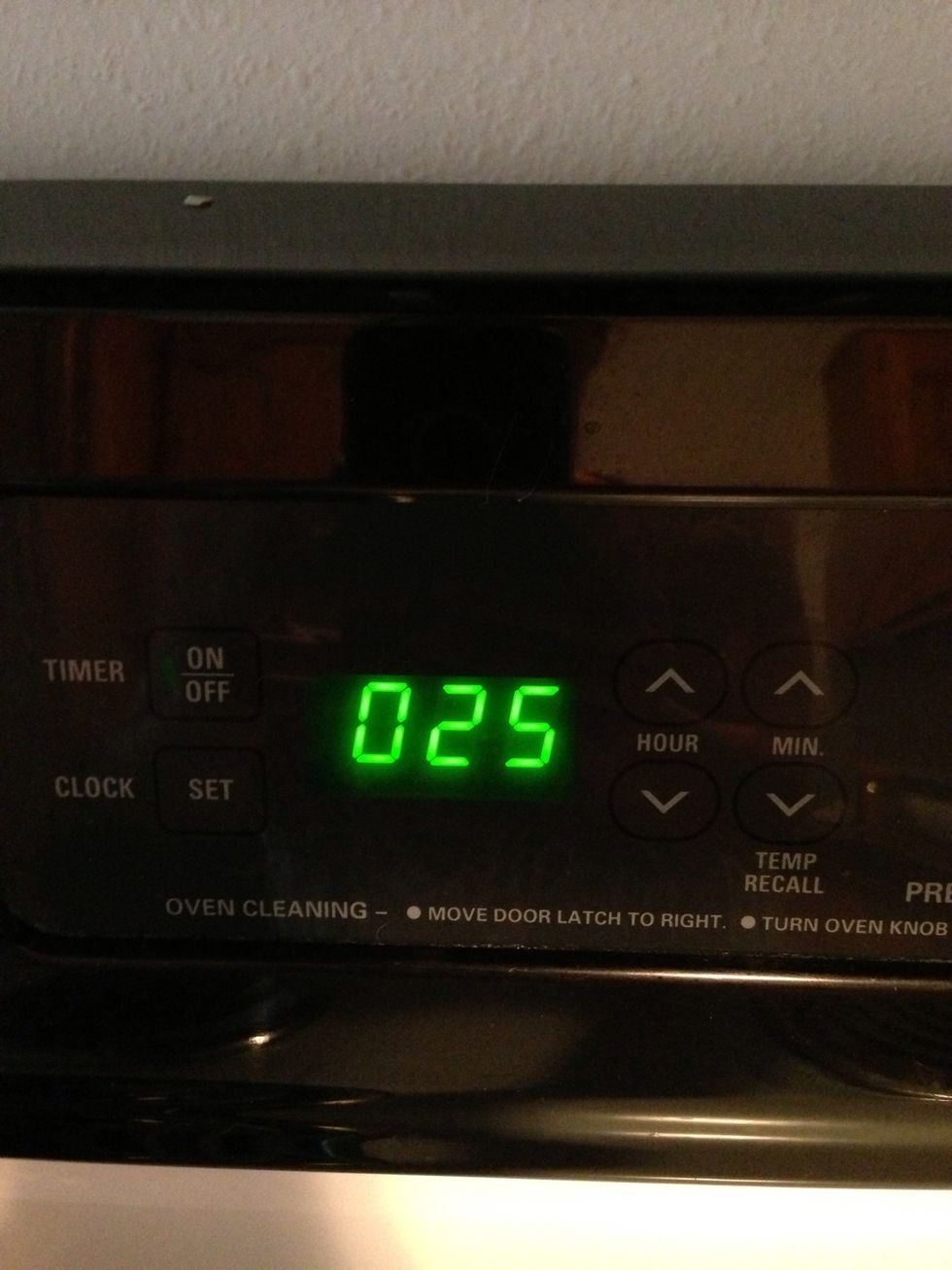 Set your timer for 25-30 minutes. I always start on the smaller side and add time later if needed.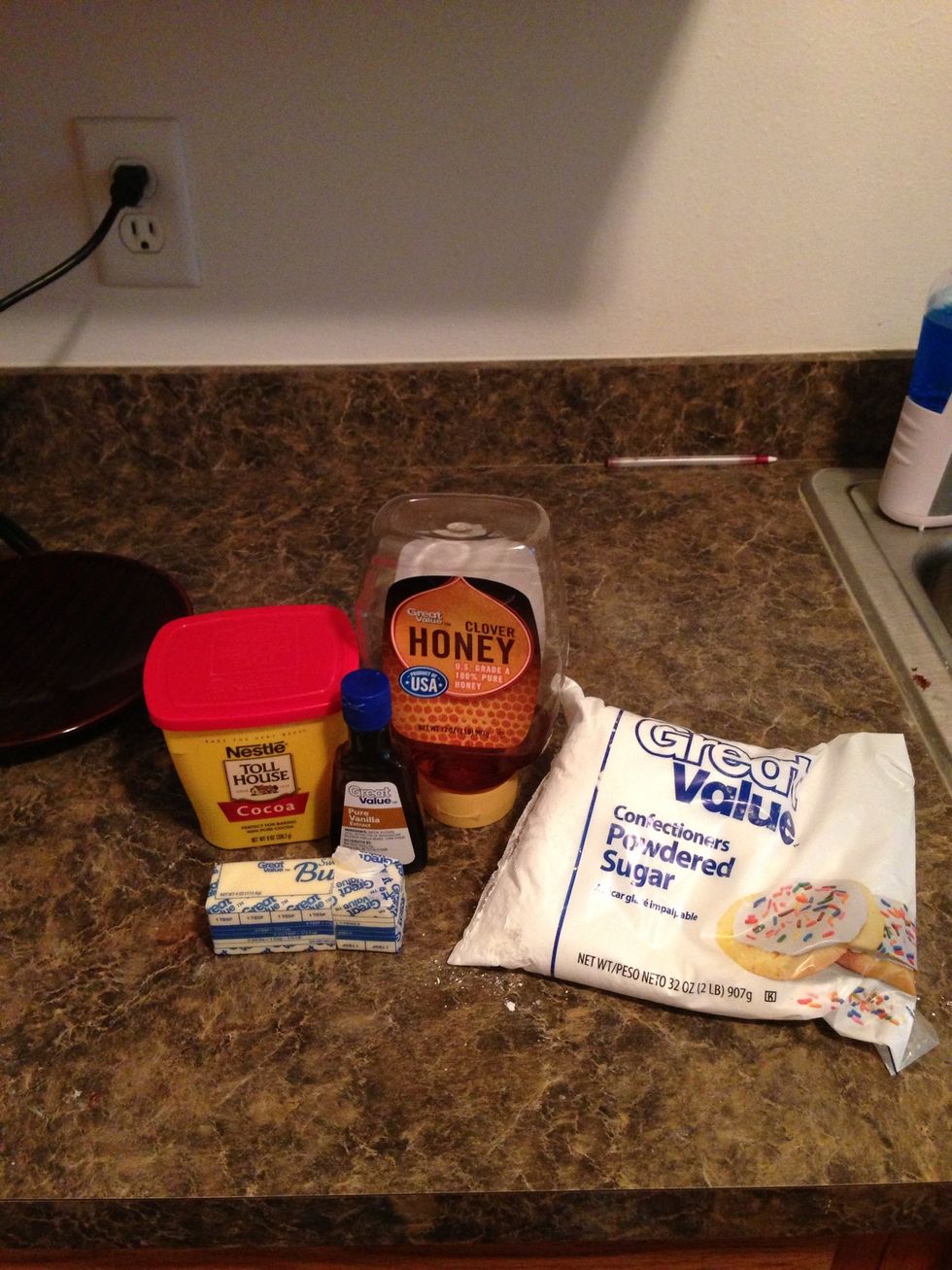 Gather the ingredients for the frosting.
Add 6 tablespoons of unsalted butter to the mixing bowl. I forgot to take a picture of this step.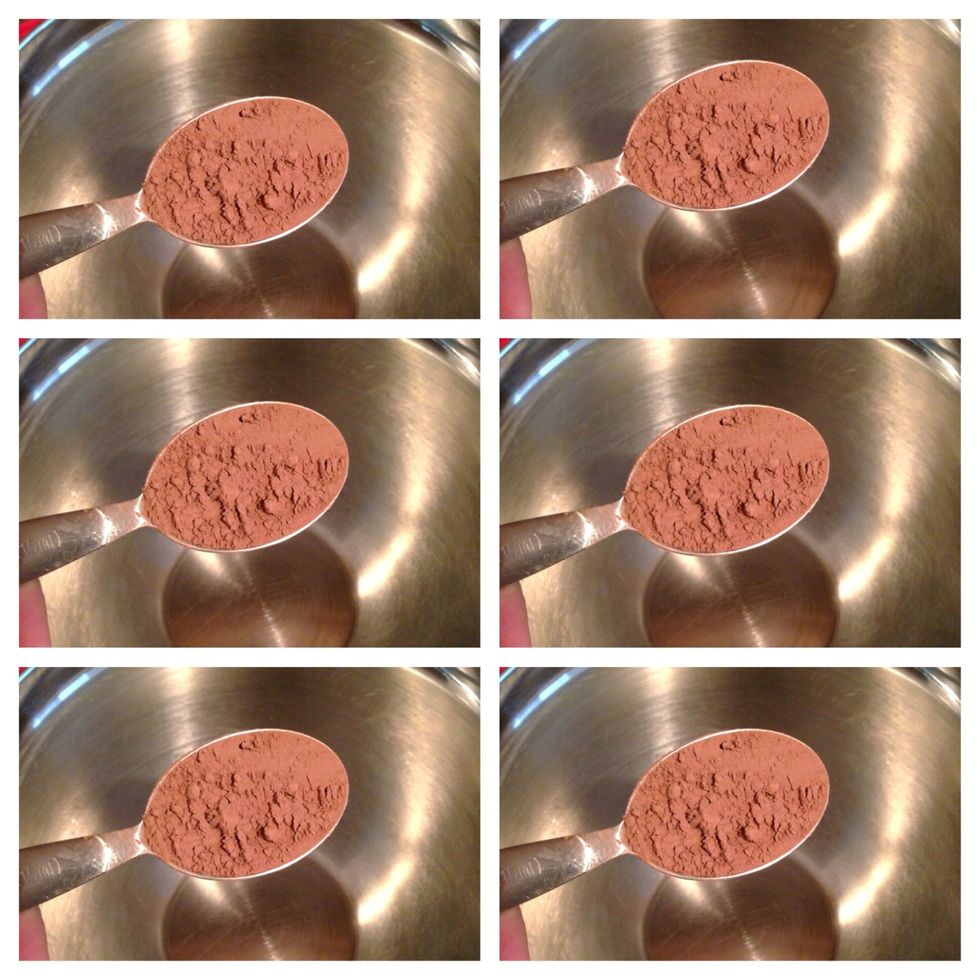 Add 6 tablespoons of cocoa powder to the mixing bowl.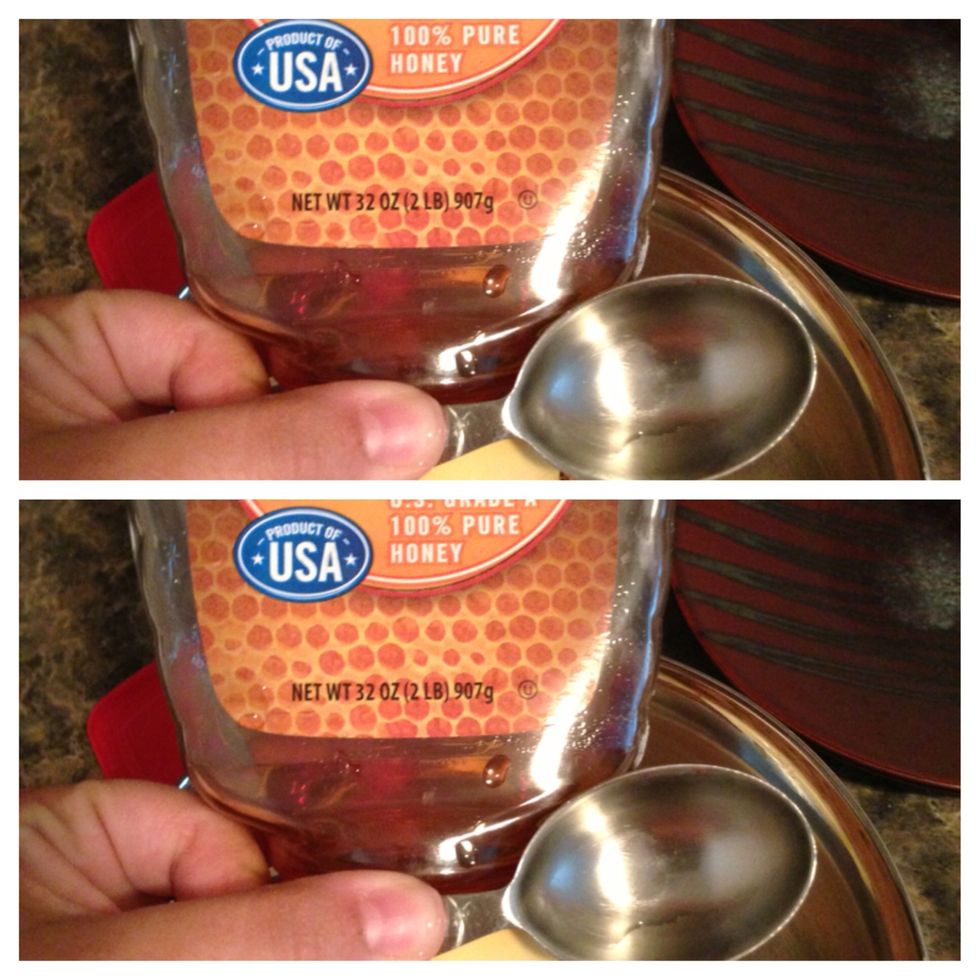 Add two tablespoons of honey.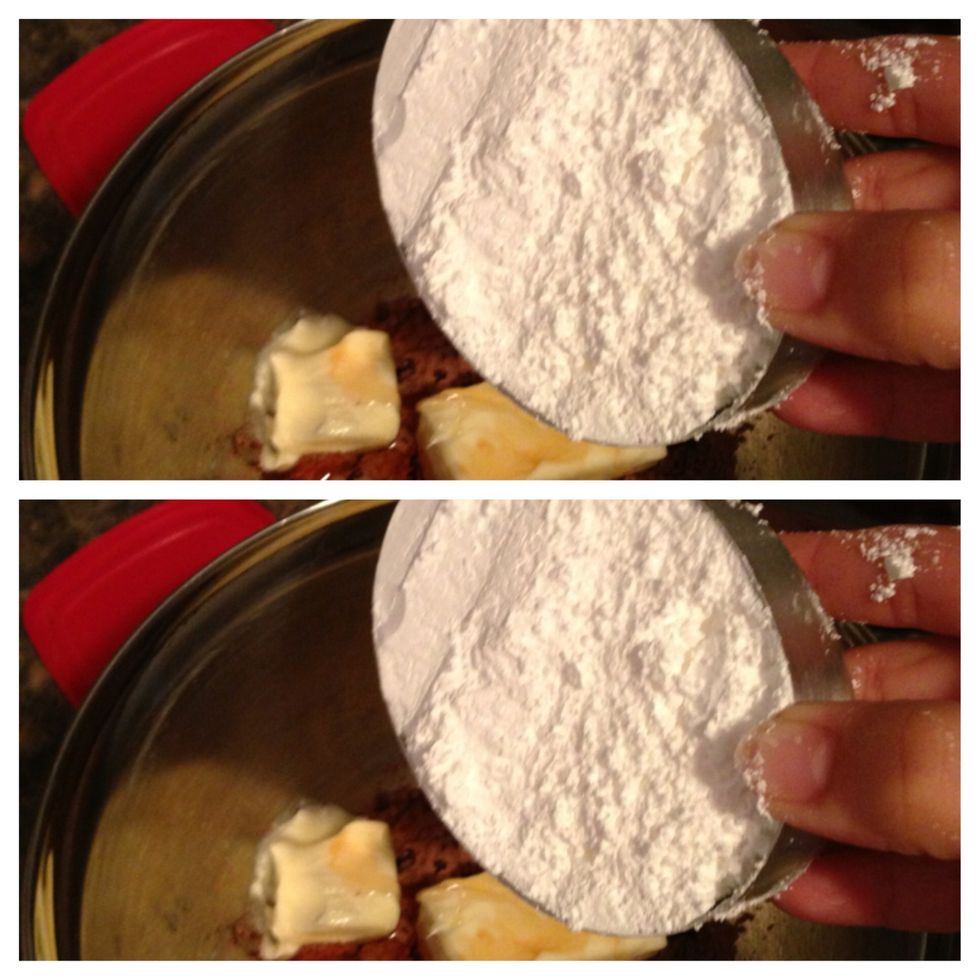 Add two cups of powdered sugar.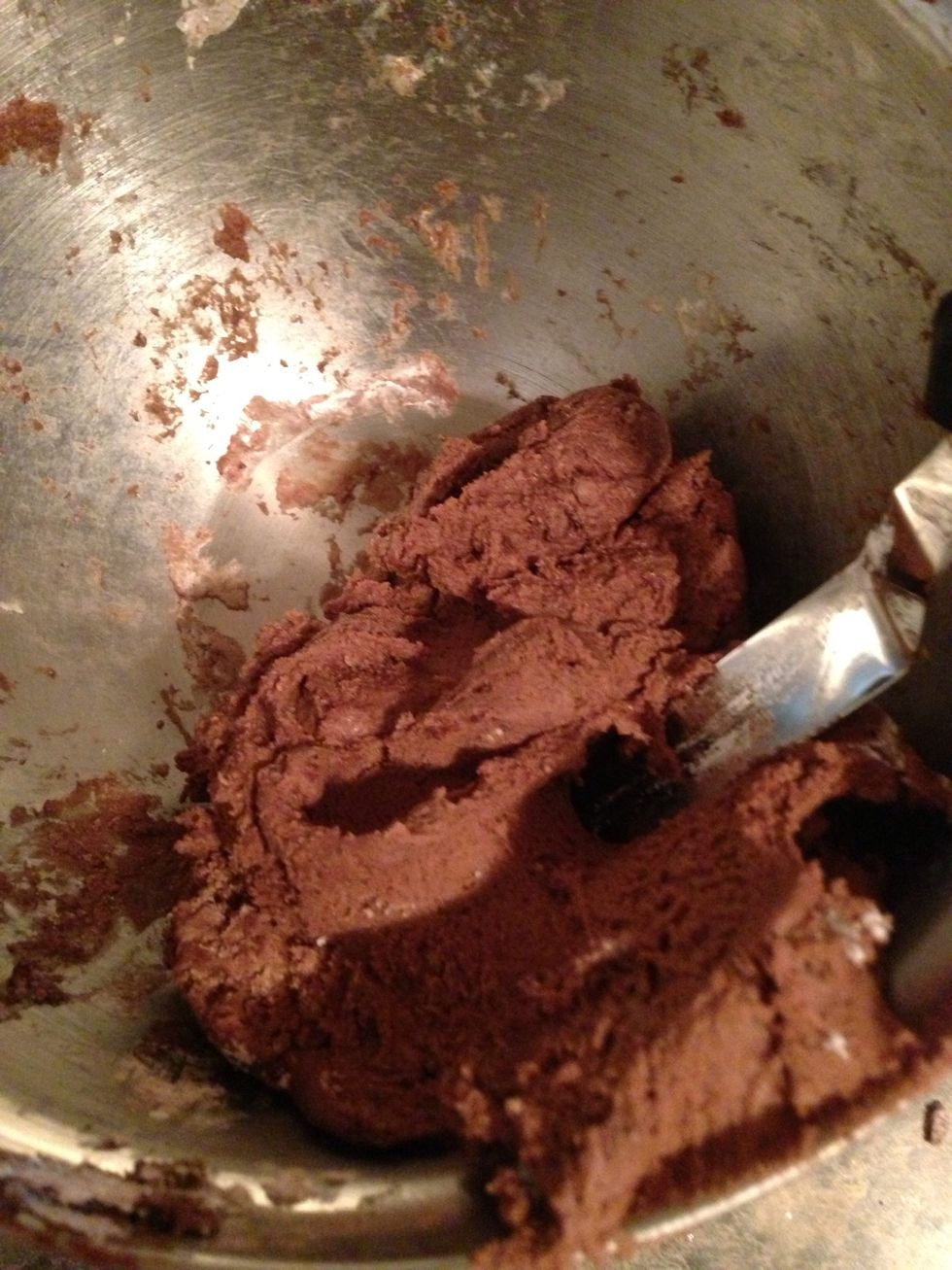 Now this takes time and it will be hard like. Just be patient. If its too hard add A few teaspoons of whole milk or cream to soften it up. You don't want to it be as light as frosting. Like this.
Beep beep beep times up.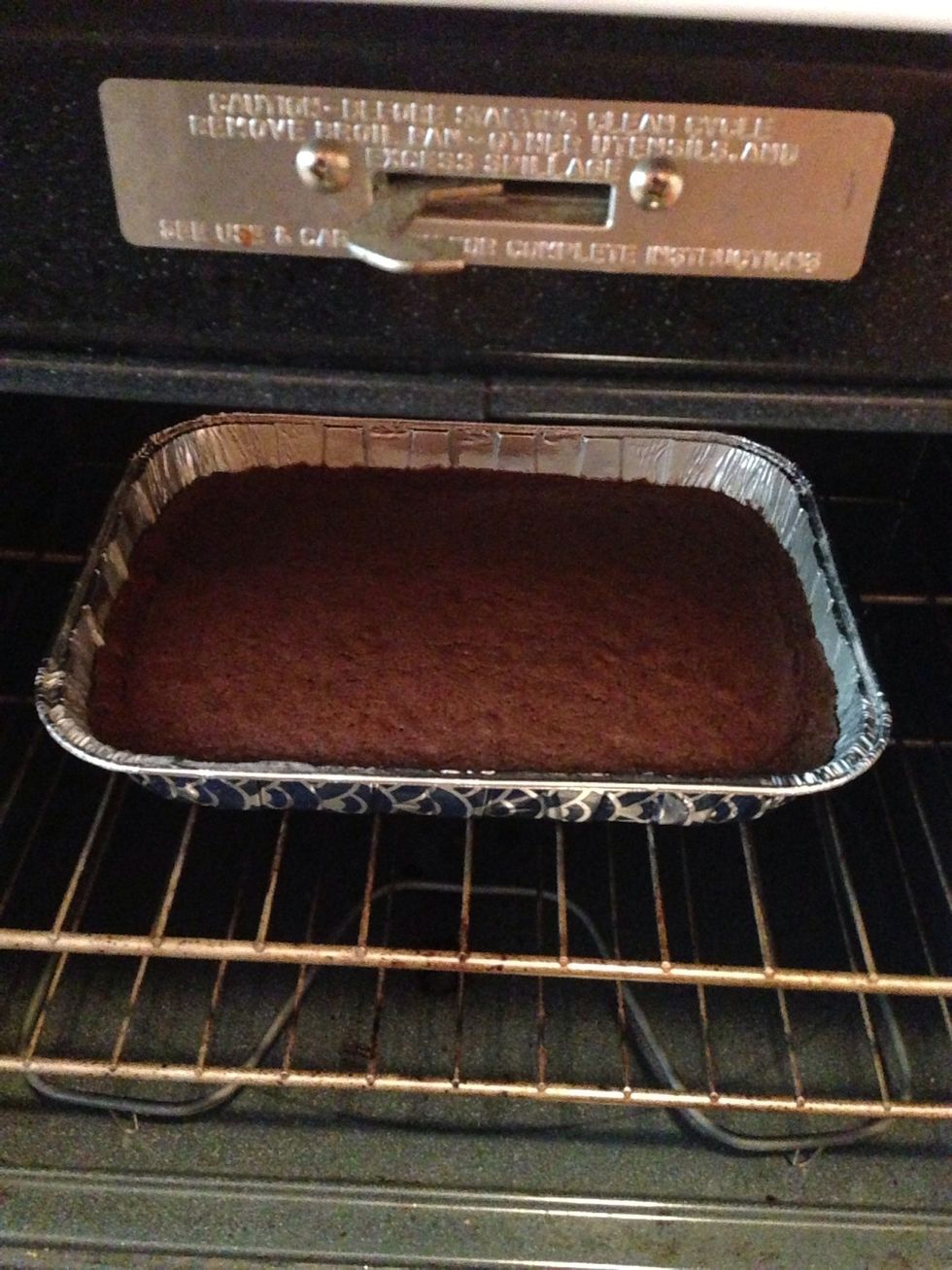 Looks great!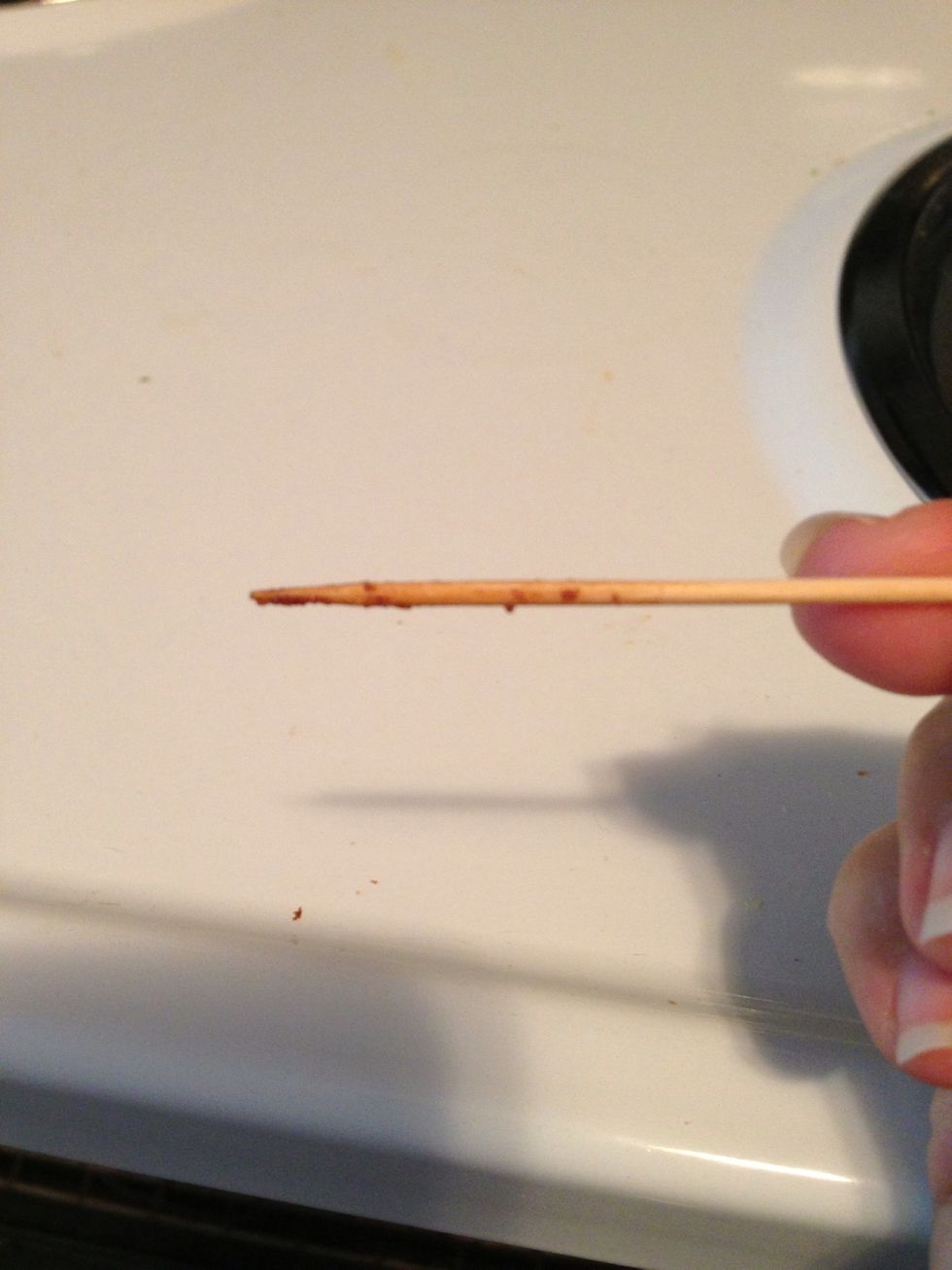 Test it with a toothpick. If batter sticks to the toothpick add a minute or two to the baking time.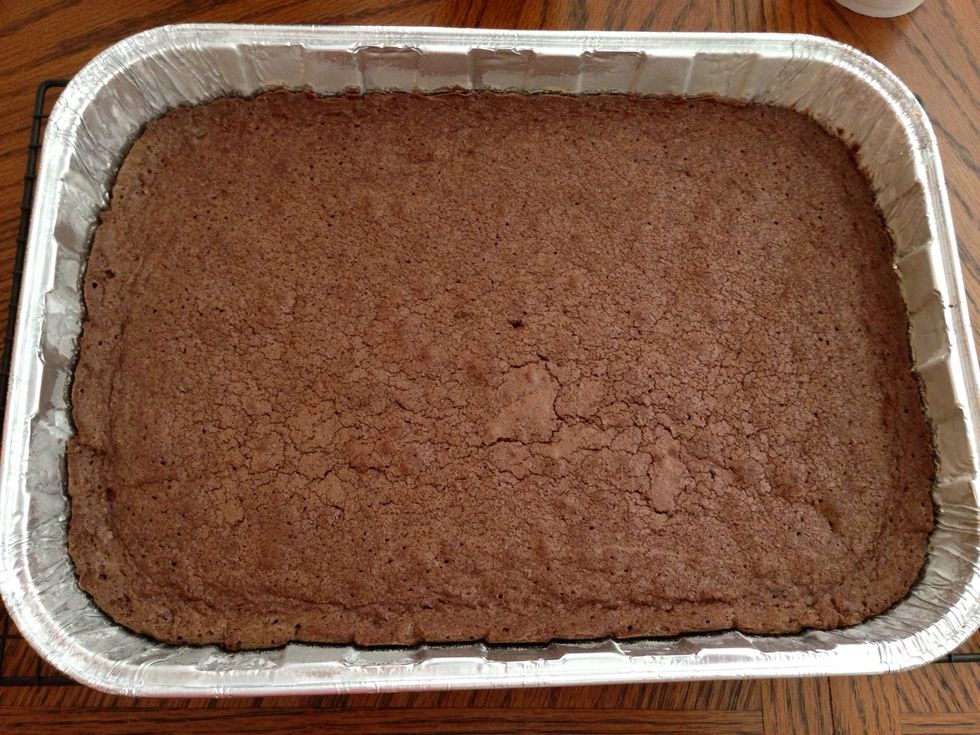 Place on a wire rack.
Add the frosting to the brownie while it is still warm.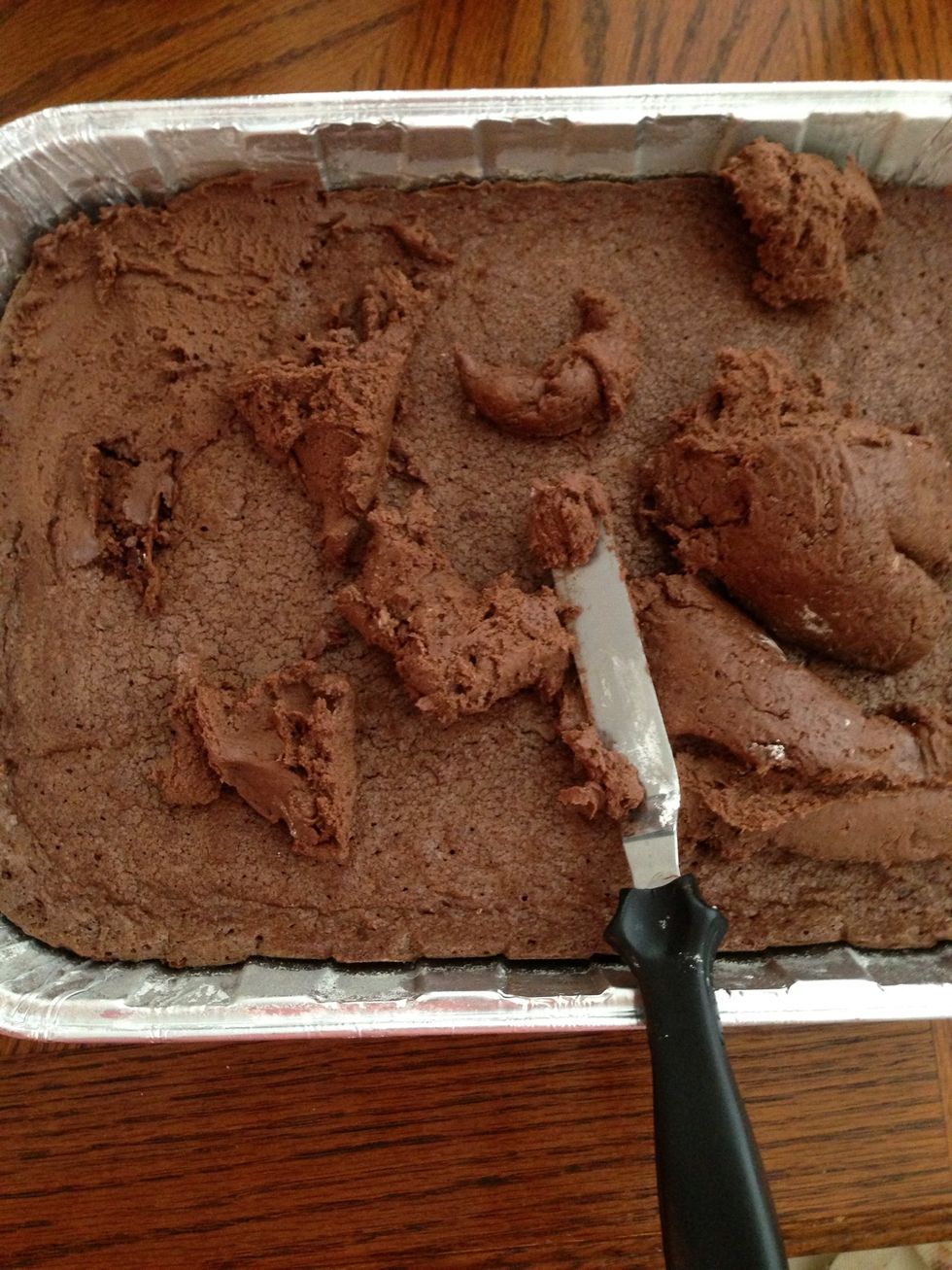 Distribute the frosting all over so the heat from the brownie can melt the frosting a bit. Lightly spread over the entire brownie.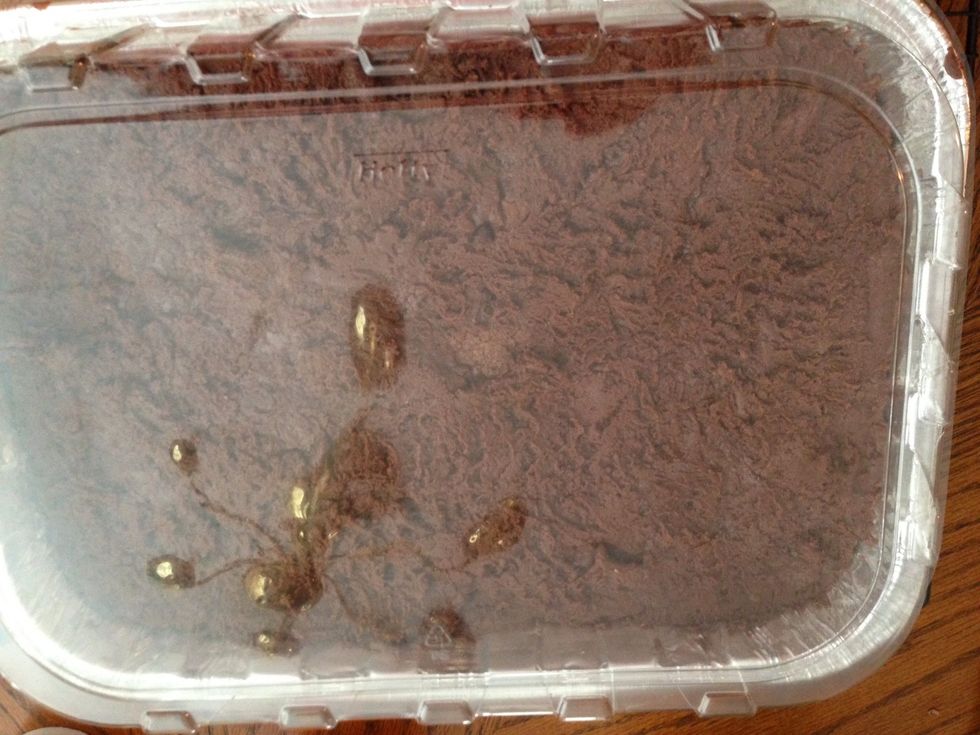 Put the lid on to trap some of the heat and help the frosting set.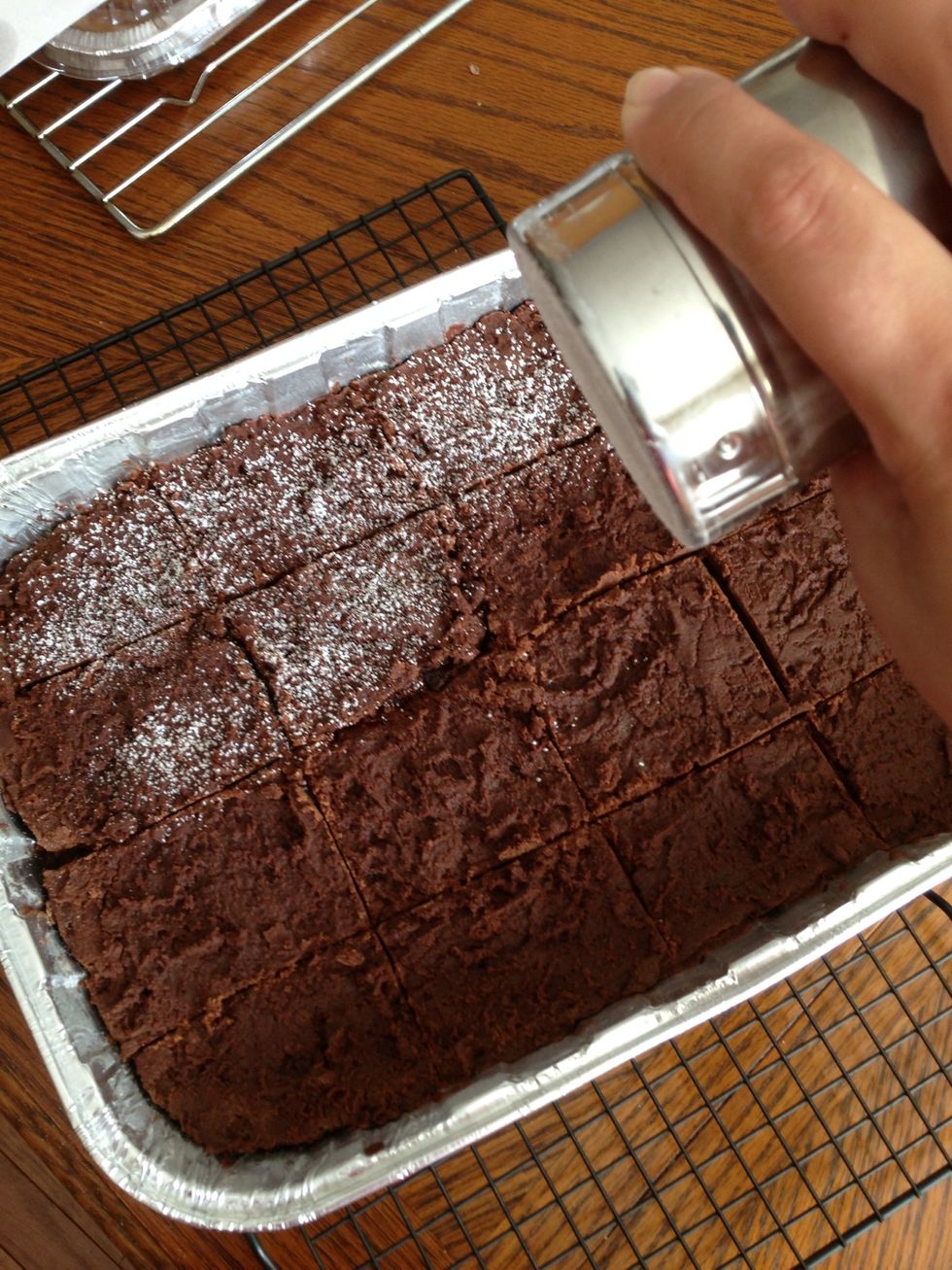 I added some powdered sugar on top to look pretty. You can do this too, after the brownie has cooled down. You can also slice your brownie into pieces.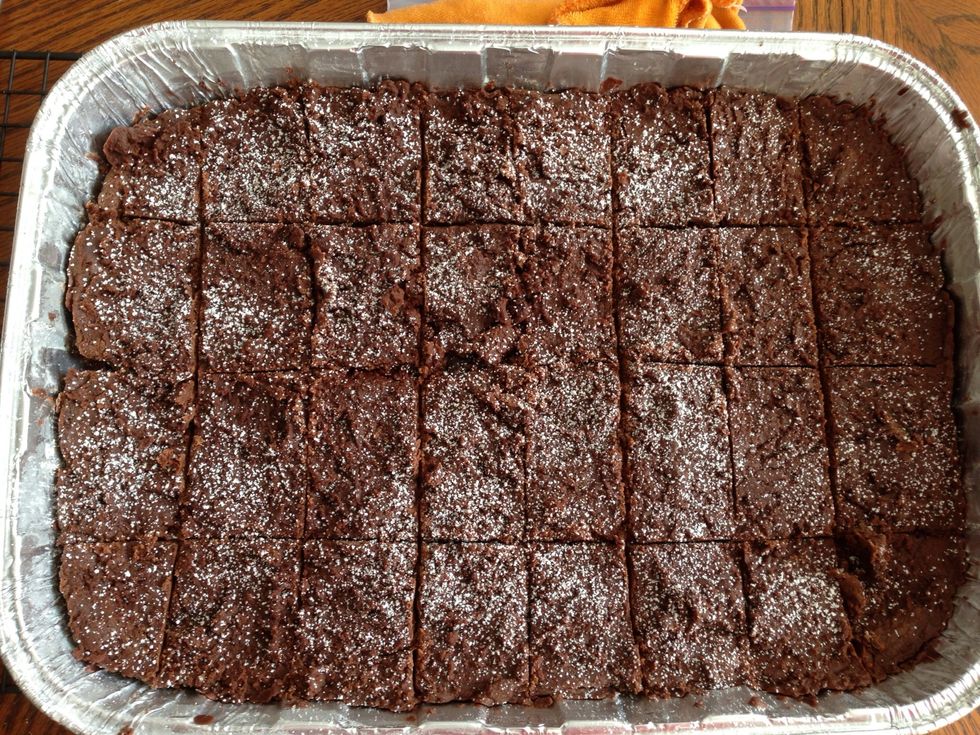 I did 4 rows across and 8 rows down making 32 squares.
Serve and enjoy. Add some vanilla ice cream and heat the brownie slightly. YUMMY!!! This is 5 weight watchers plus points per square based on a 32 servings.
1.0c Unsalted Butter
2.0c White Sugar
4.0tsp Eggs
2.0tsp Vanilla extract
2/3c Unsweetened cocoa powder
1.0c All-purpose unbleached flour
1/2tsp Salt
1/2tsp Baking powder
6.0Tbsp Unsalted butter
6.0Tbsp Unsweetened cocoa powder
2.0Tbsp Honey
2.0tsp Vanilla extract
2.0c Confectioners sugar
Jamie Wakem
I love baking and cooking! I will continue adding recipes on here. Let me know your requests and I can see what I can do!