How to bake a chocolate bailey's irish cream cake
I made this cake for my birthday and it was delicious!!!
26
Inside of the cake! I made 2 box cakes, but you could also make it with one, the layers would just be thinner.
Mix one of the box cakes. (I also added half a box of instant pudding to make it thicker)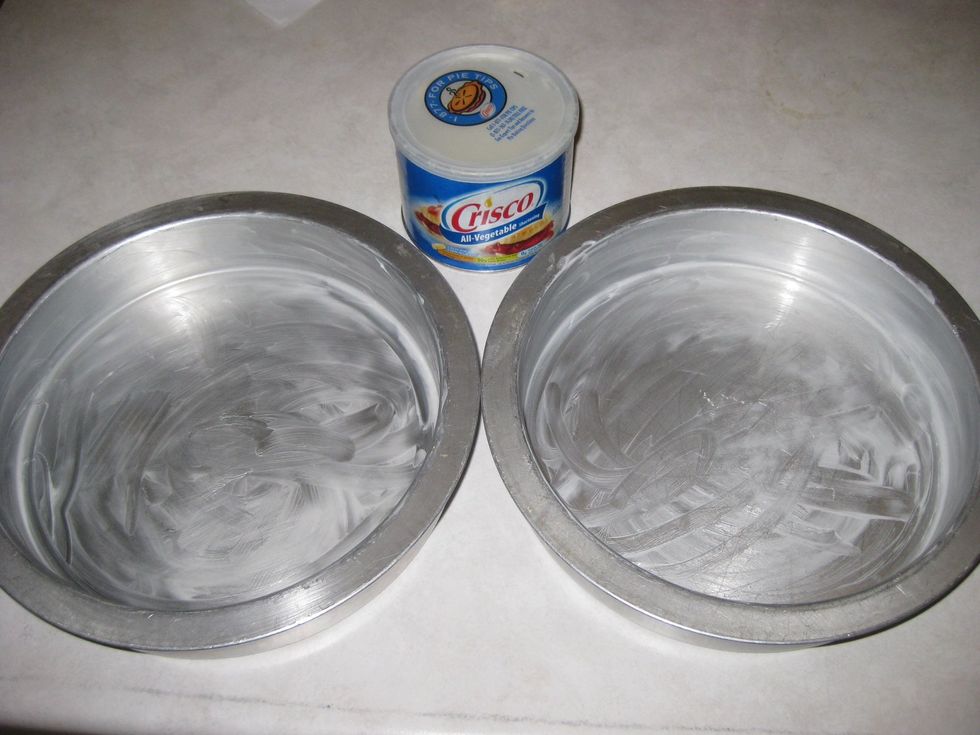 Take 2 cake pans and completely cover them with Crisco.
Next coat the pans in flour and tap out the excess.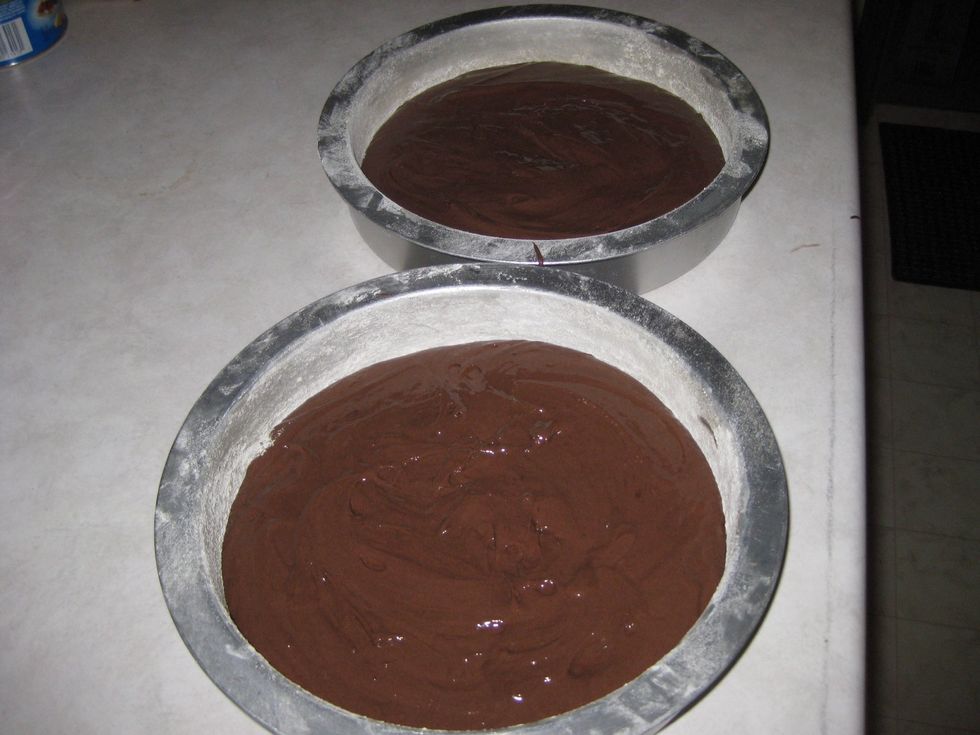 Equally divide the batter into the two pans and bake at 350 degrees for about 15 minutes, or until firm.
Repeat these steps for the second box cake.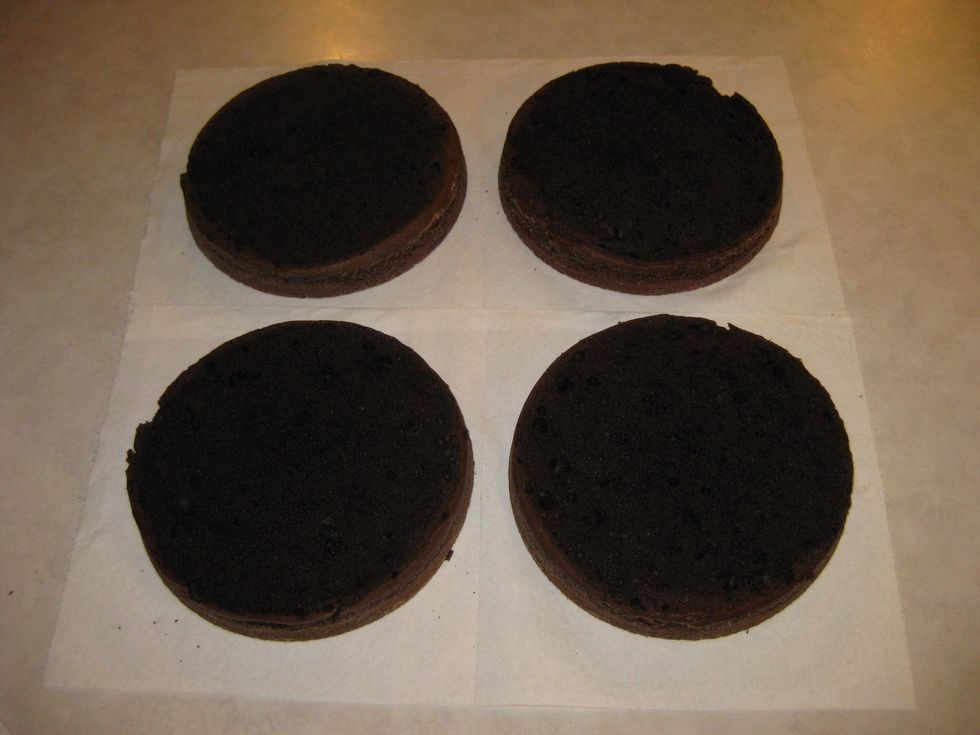 Once cool, cut off the tops of the cake so they are flat.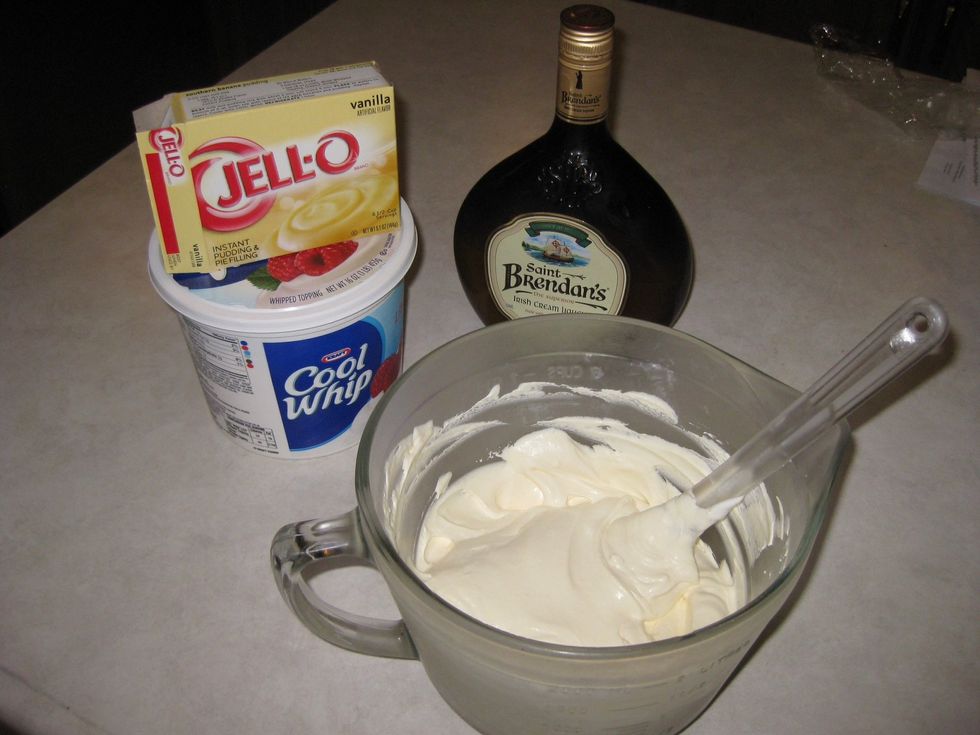 For the filling, I used about half the container of cool whip, half the box of vanilla instant pudding, and a splash of the Irish cream.
Cover the first layer of cake with the cool whip filling.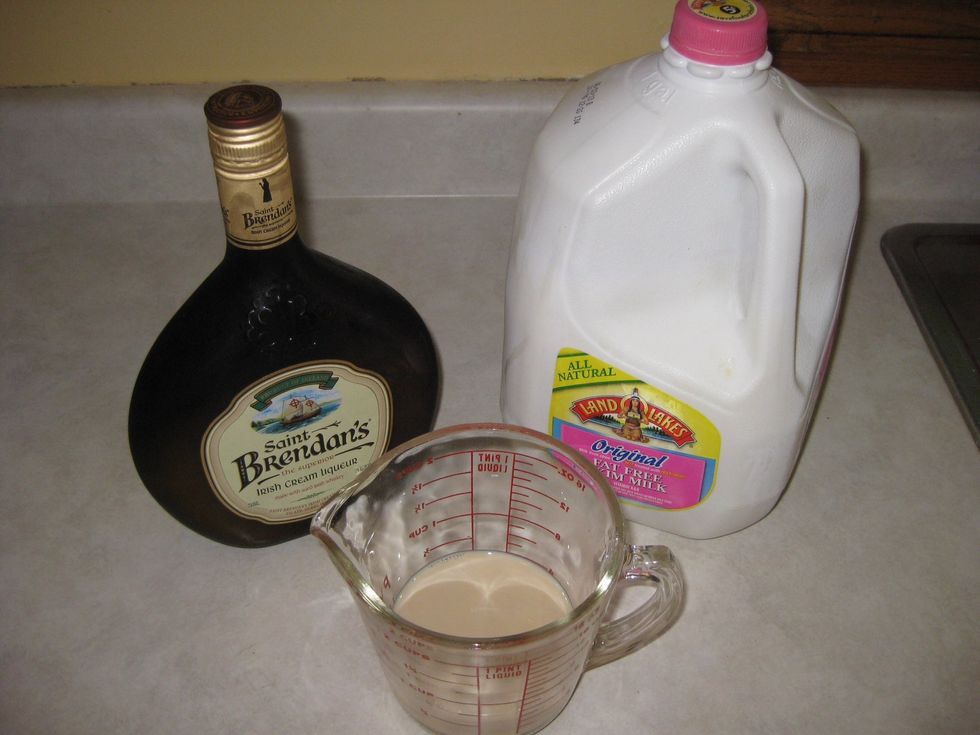 For the next layer, I made a chocolate ganache filling. Mix about a half cup of Irish cream with a quarter cup of milk and microwave on high until it starts to boil.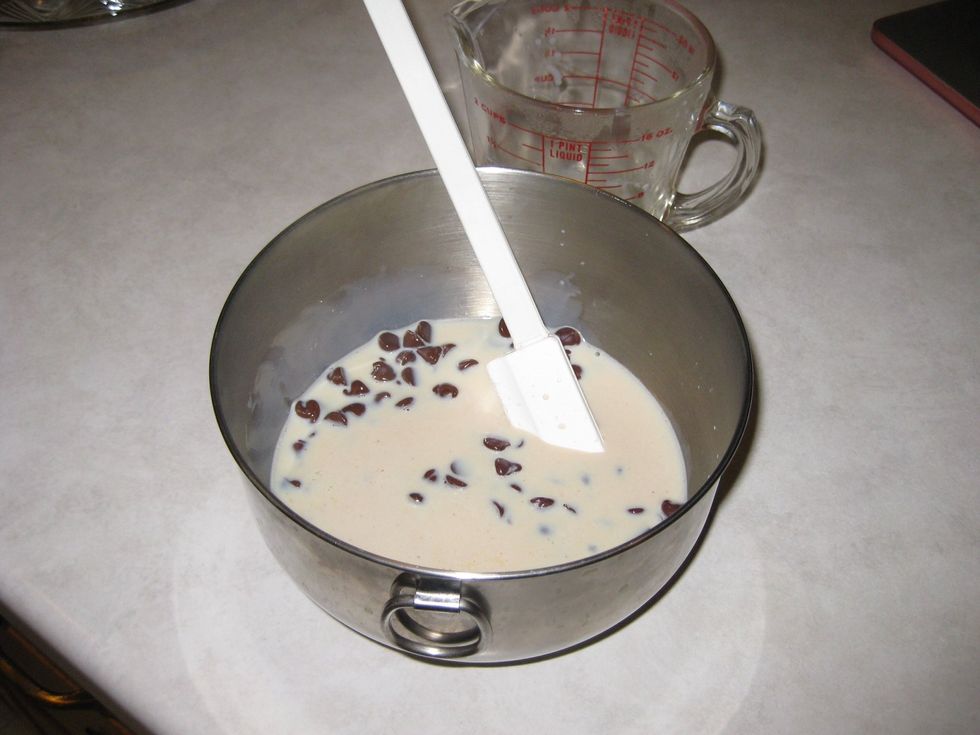 Add the mixture to about a cup and a half of semisweet chocolate chips.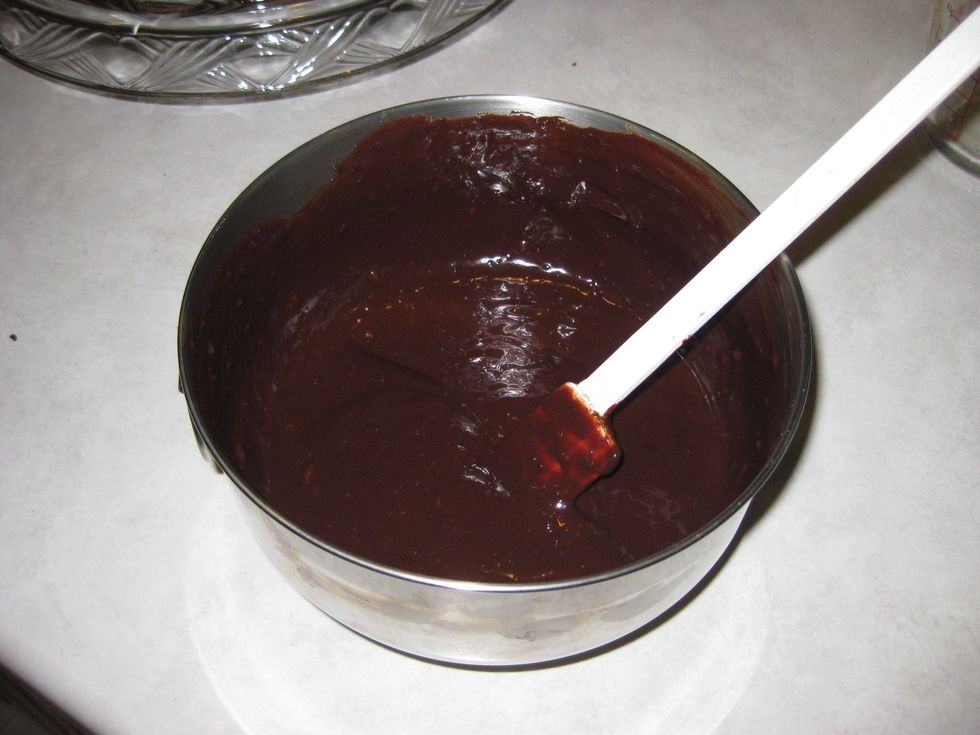 Mix until smooth.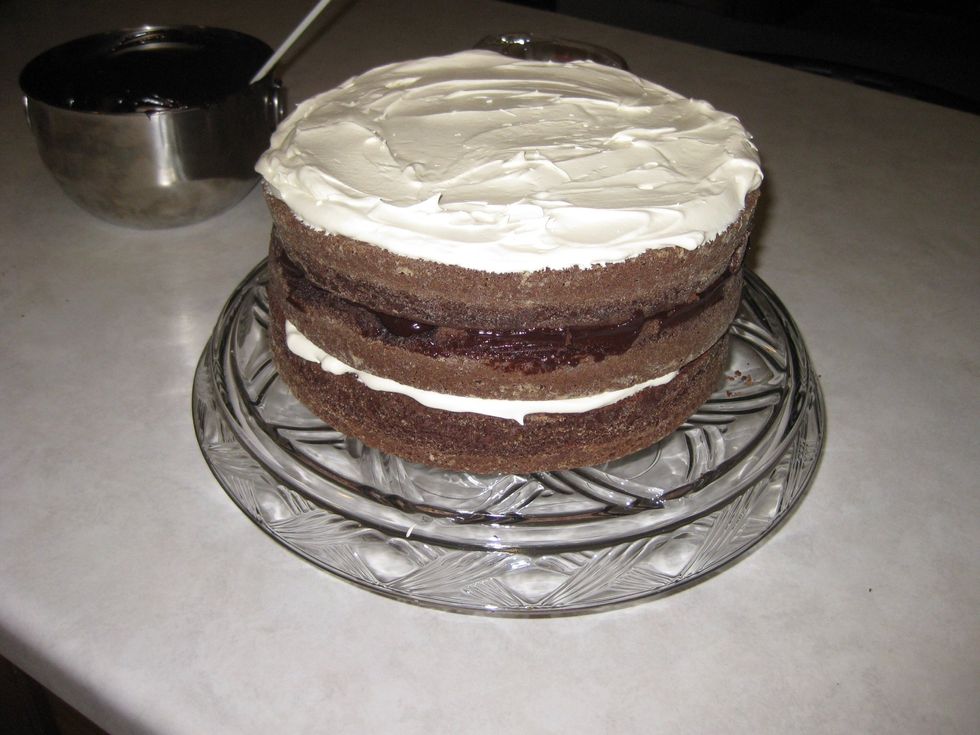 Cover the second layer with with chocolate ganache and the third layer with the cool whip filling. Then put the last layer of cake on top.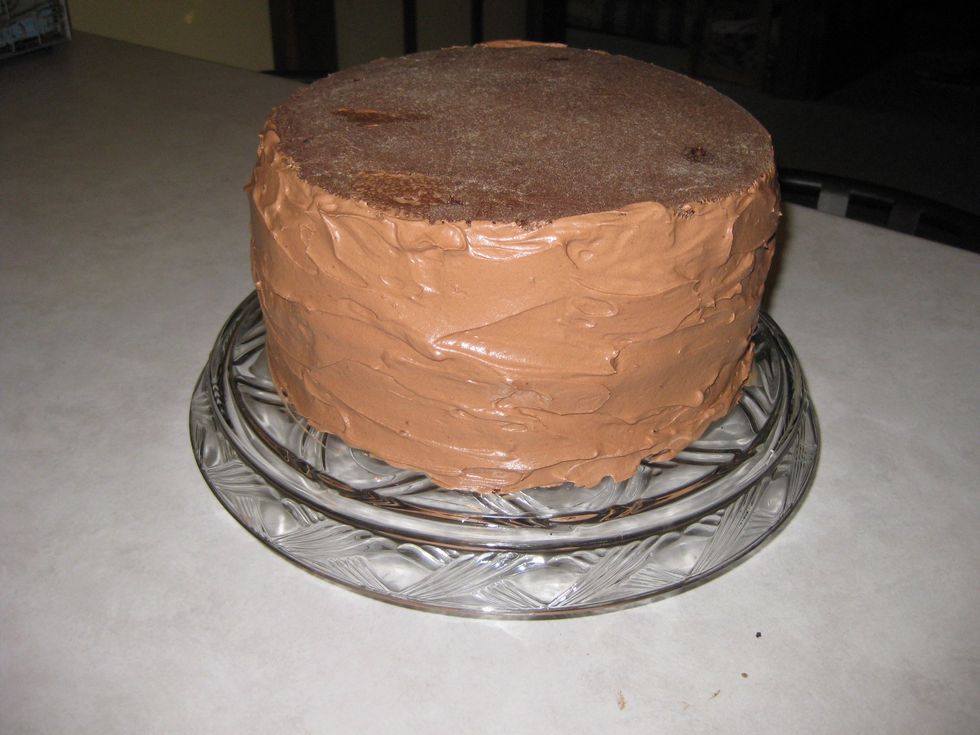 Mix the remaining cool whip with the remaining chocolate ganache and cover the sides of the cake with it.
I made a caramel pecan coating for the top of the cake, but you could also cover the top with the cool whip/ganache topping.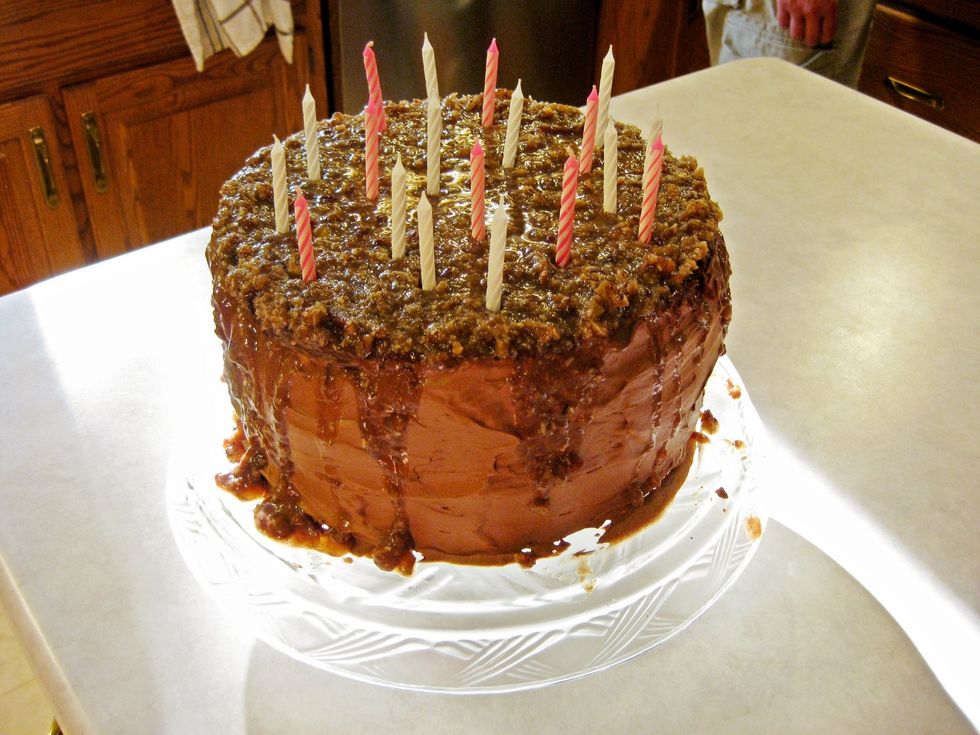 Finished cake!! If anyone wants the caramel pecan topping recipe, I can post it later.
2 boxes of chocolate cake mix
1 large container of cool whip
Bailey's Irish Cream
1 box of vanilla instant pudding mix
1.5 cups of semisweet chocolate chips
Milk
Crisco
Flour