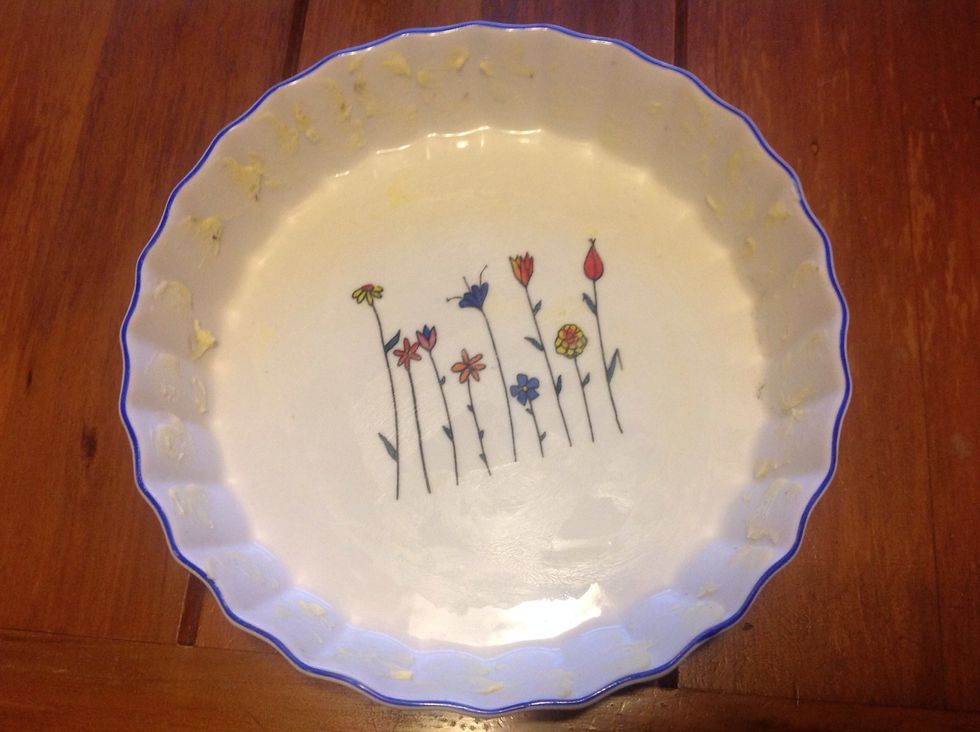 Butter a 25cm round baking dish and then Preheat oven to 180 degrees Celsius.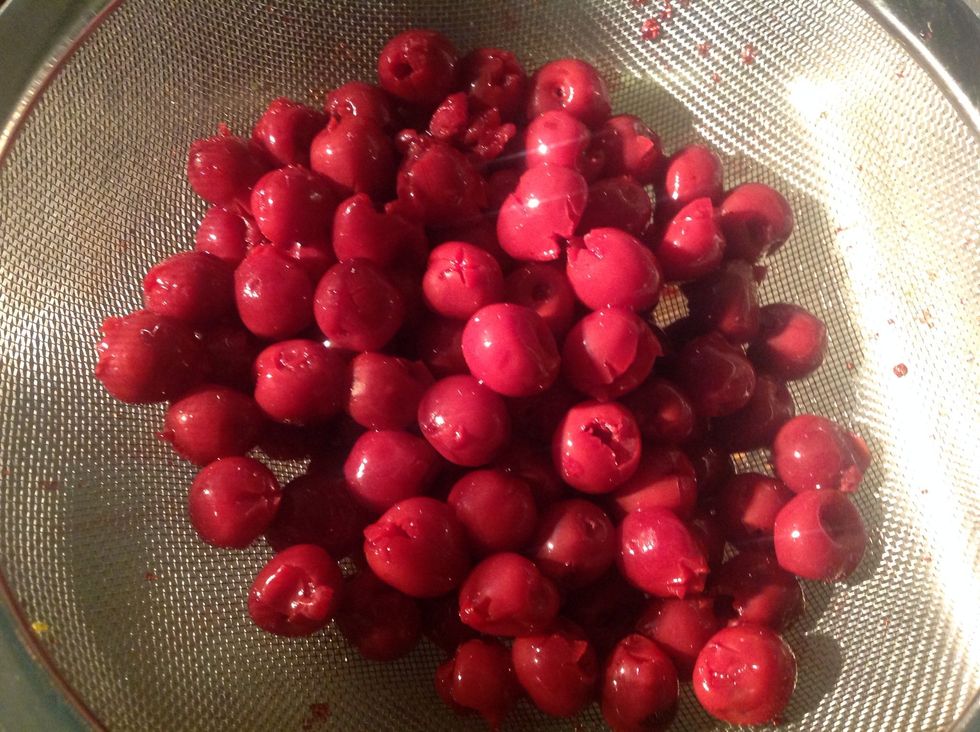 Remove any stalks and pips from the cherries.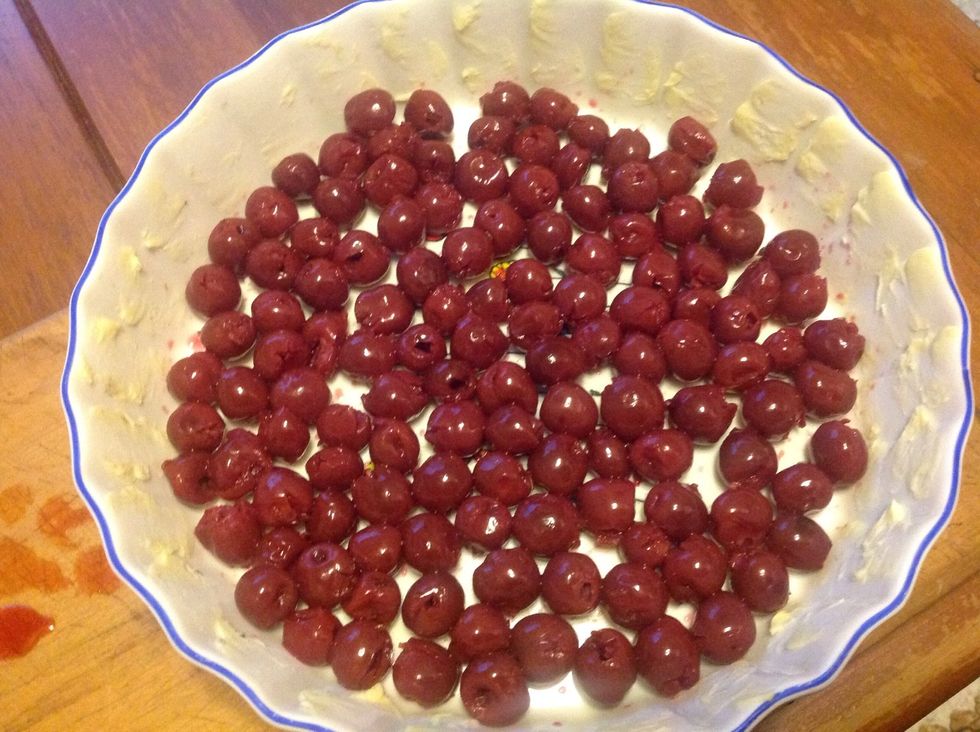 Spread them out in a single layer in the dish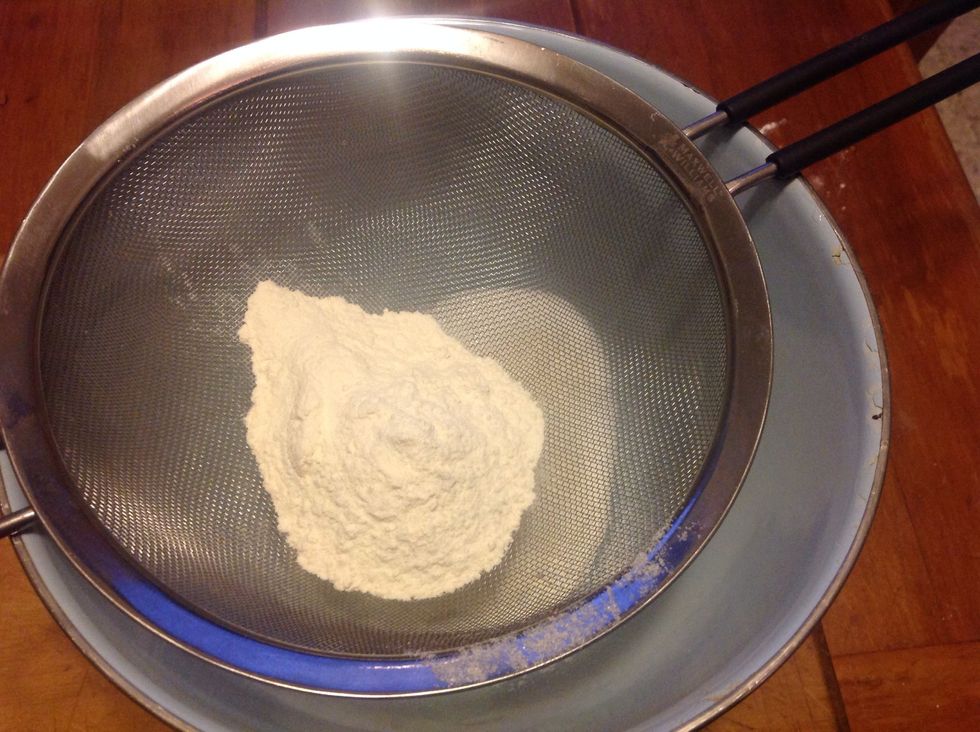 Sift the flour and salt into a bowl and stir in the sugar.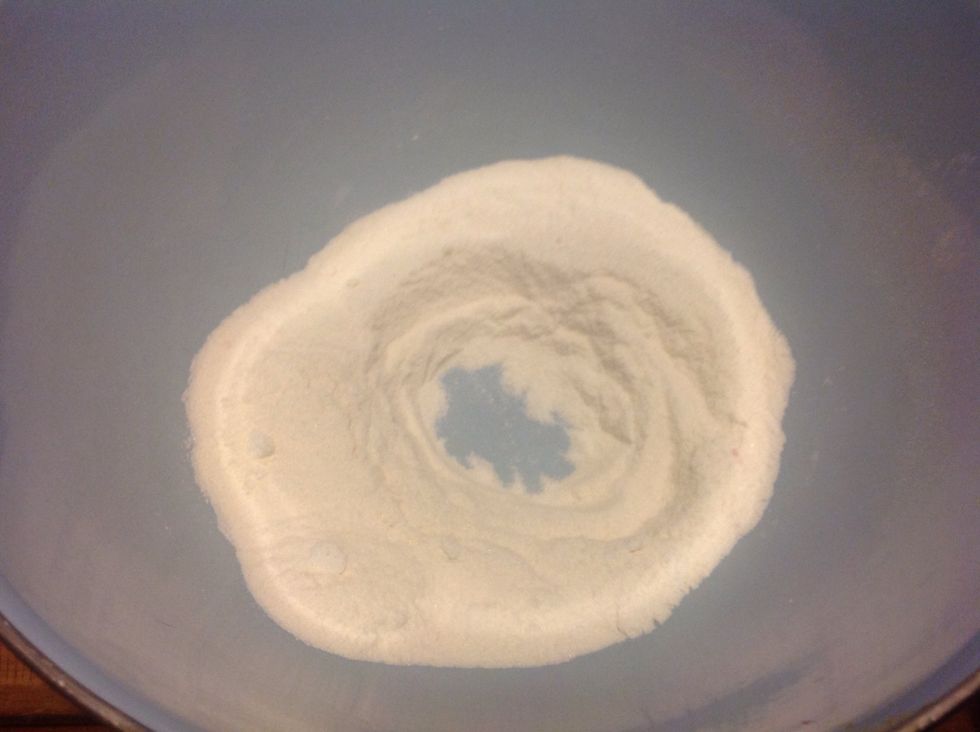 Make a well in the centre of the dry ingredients.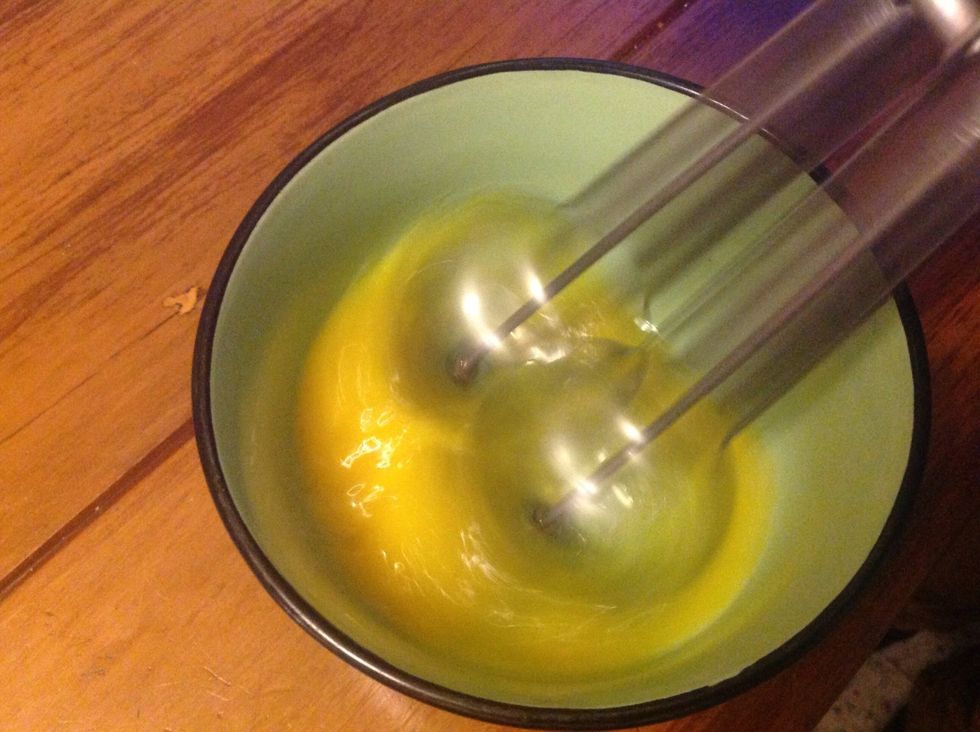 Lightly beat the eggs.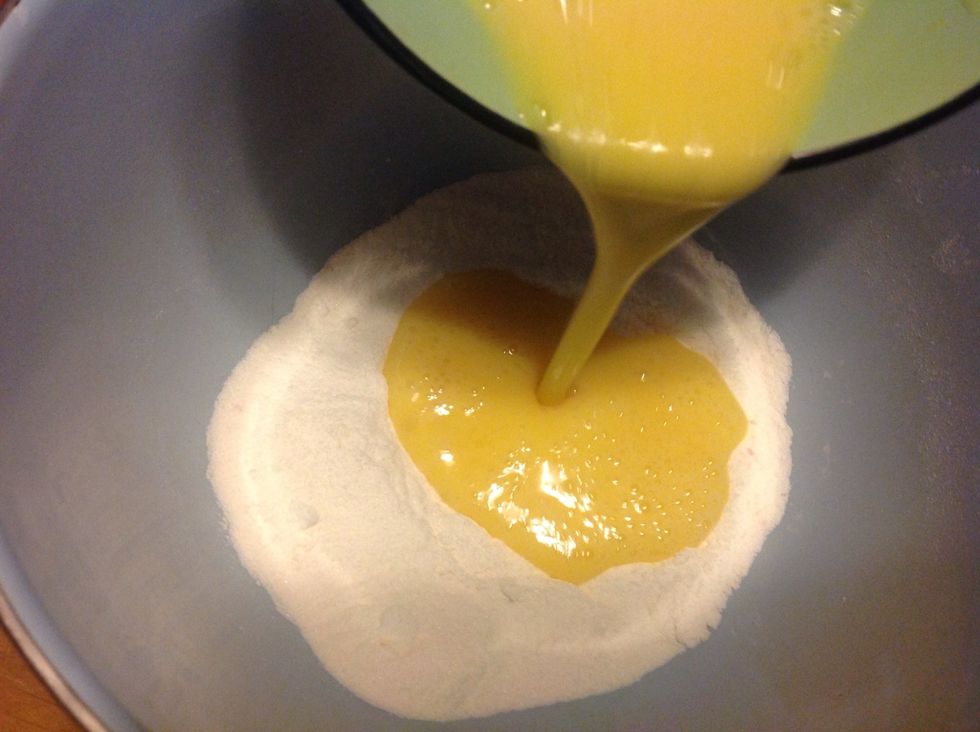 Pour the beaten eggs into the well.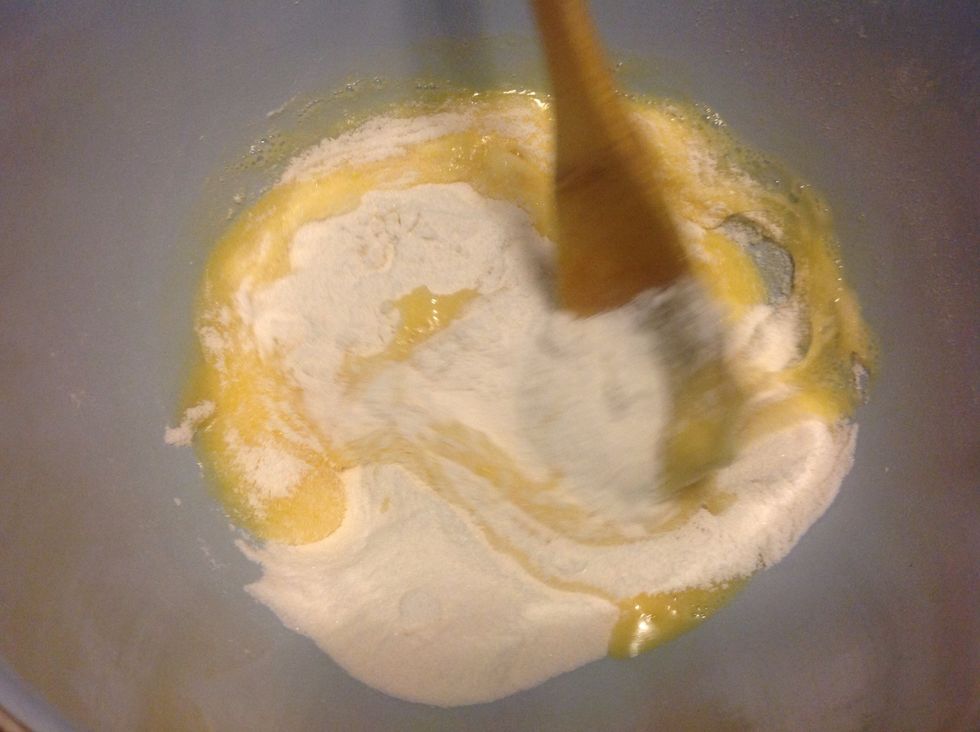 Gradually draw in the flour from the sides.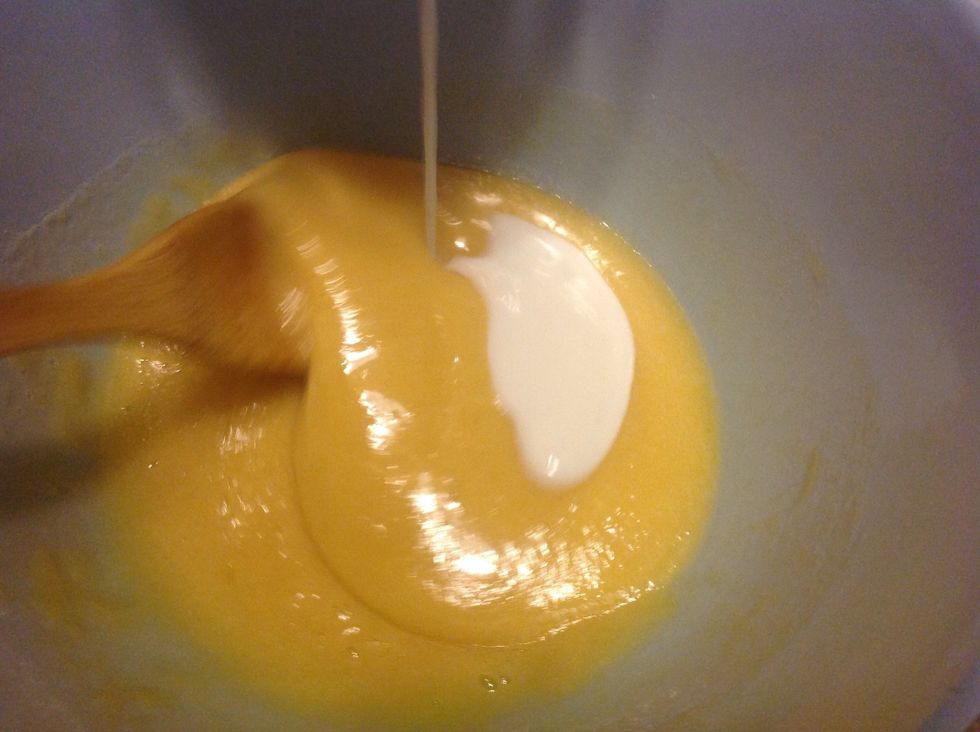 Beat in milk, a little at a time to form a smooth batter.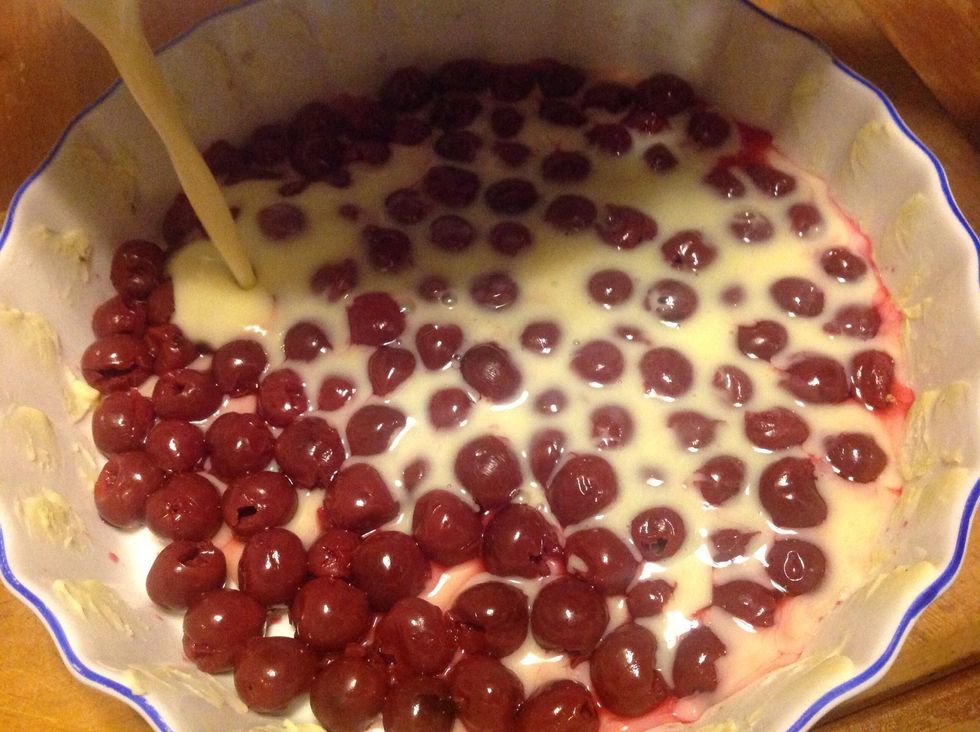 Pour the batter over the cherries evenly.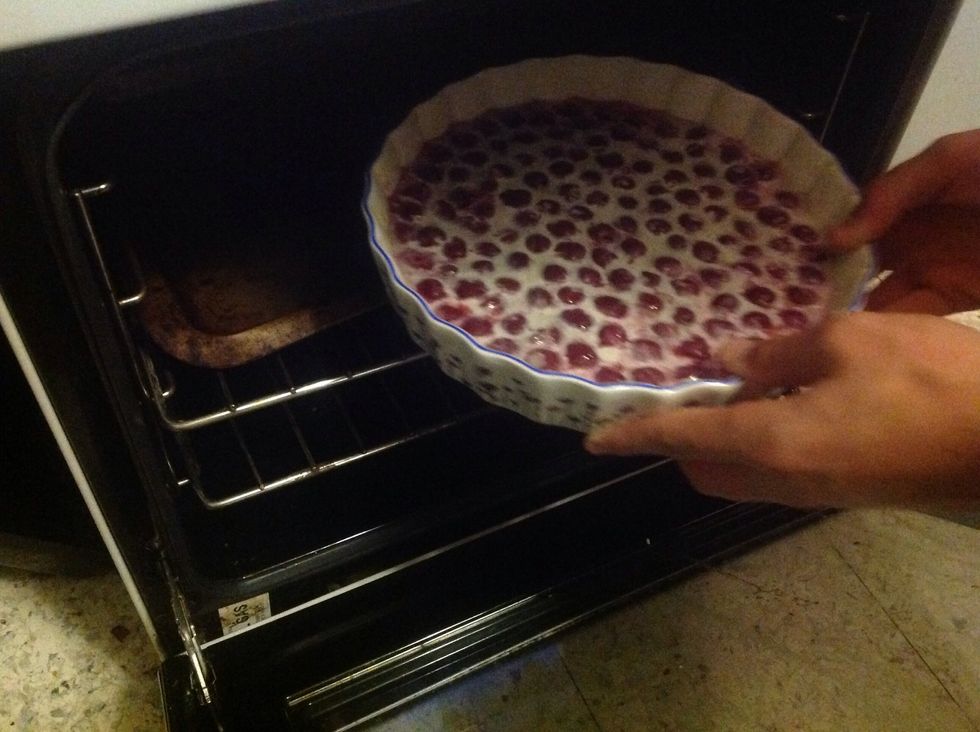 Bake for 35-40 minutes, until golden and puffed.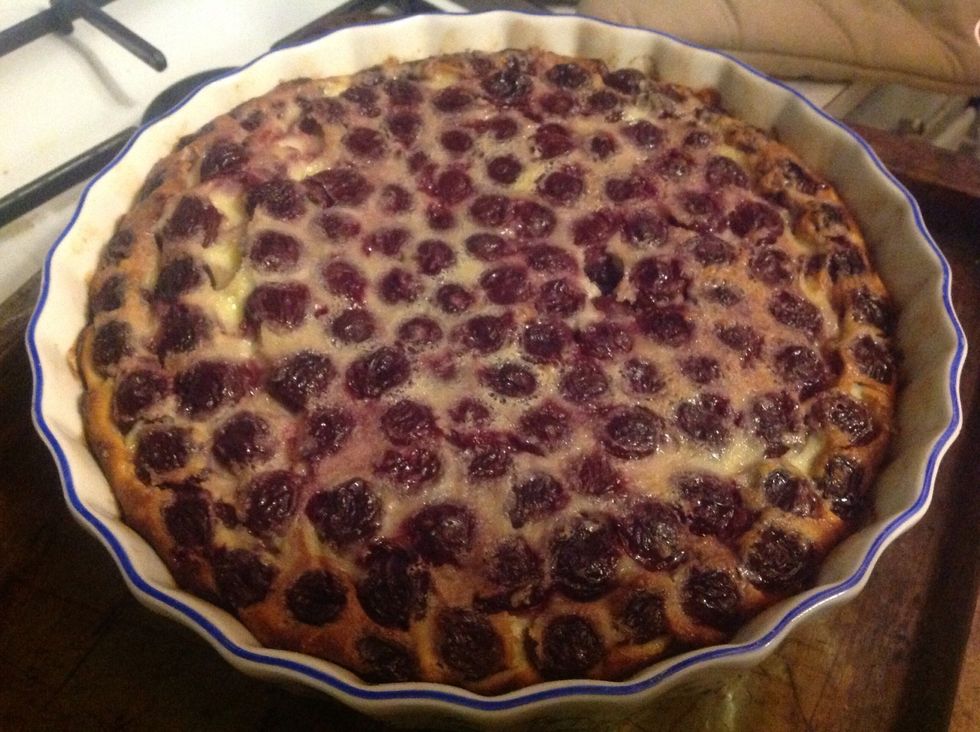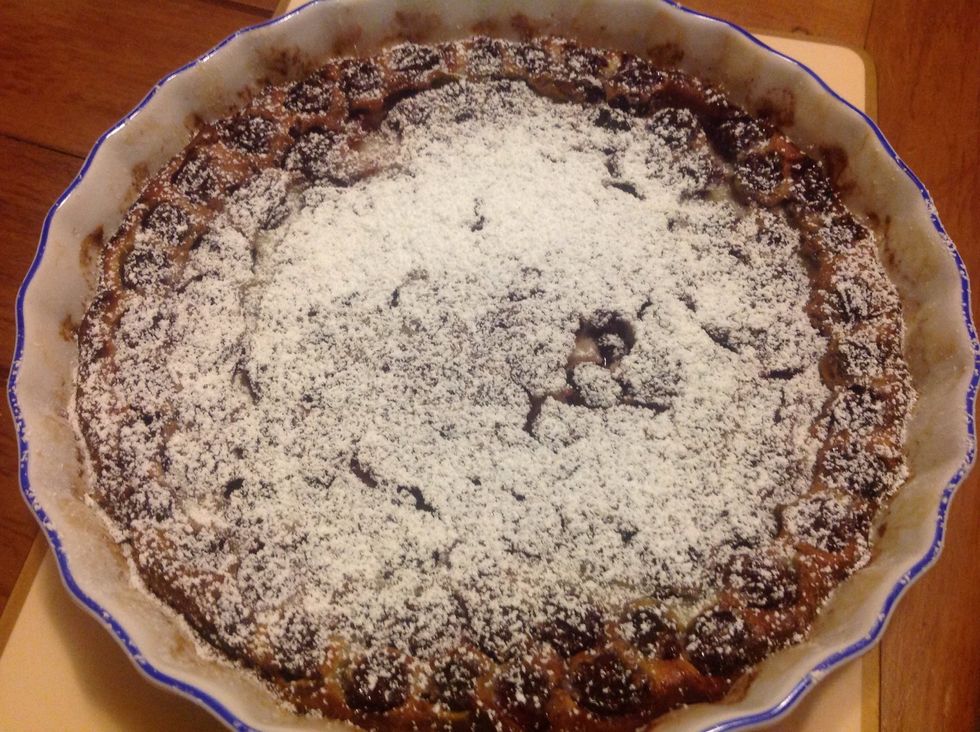 Sprinkle icing sugar.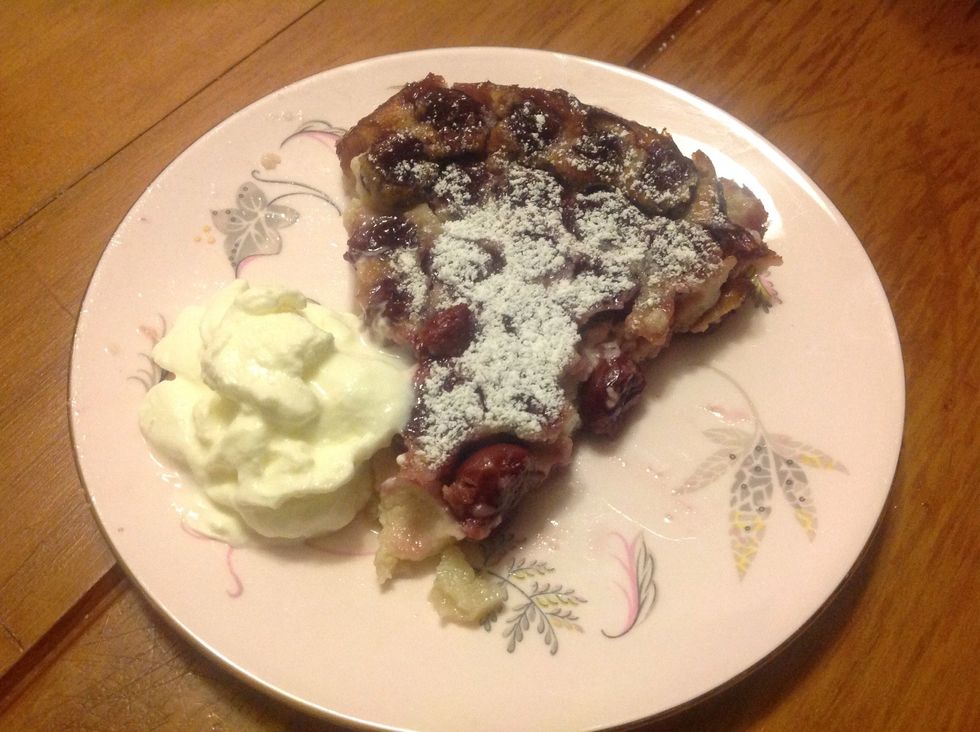 Serve with some ice cream or yoghurt.
500.0g Cherries
50.0g Plain flour
1.0pch Sea salt
100.0g Caster sugar
3.0 Eggs
250.0ml Milk
Icing sugar for dusting
Yogurt for serving