How to bake a cheetah print cake
Who doesn't like cheetah print?! Now it's even better on a cake! This is a very fun recipe, and I hope you enjoy it like I do. Happy baking! 😊😘
100
Choose any yellow or white cake batter you would like, I am using Pillsbury traditional yellow cake box.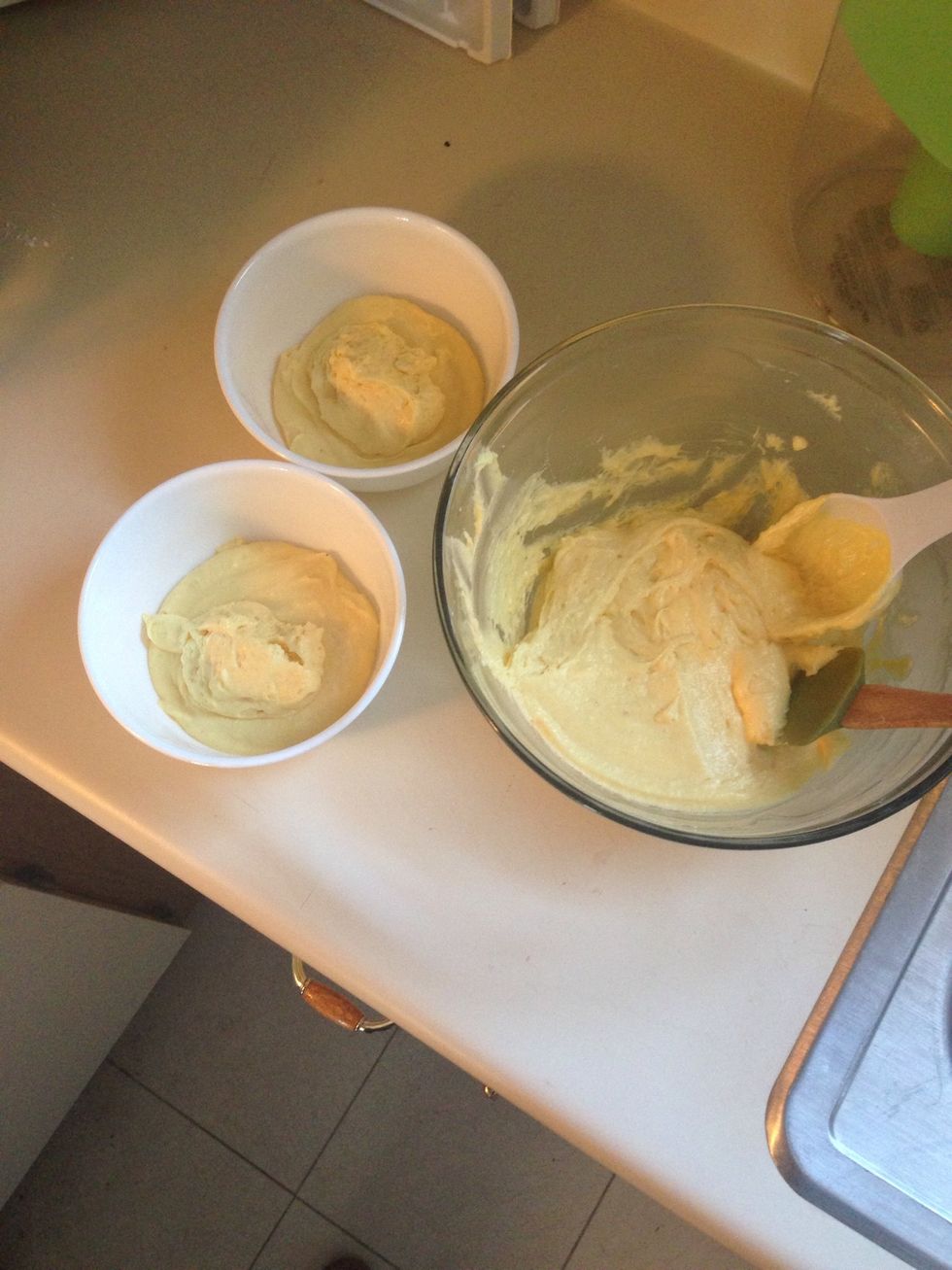 Divid the cake batter in two bowls with 3/4 cup of batter in each bowl.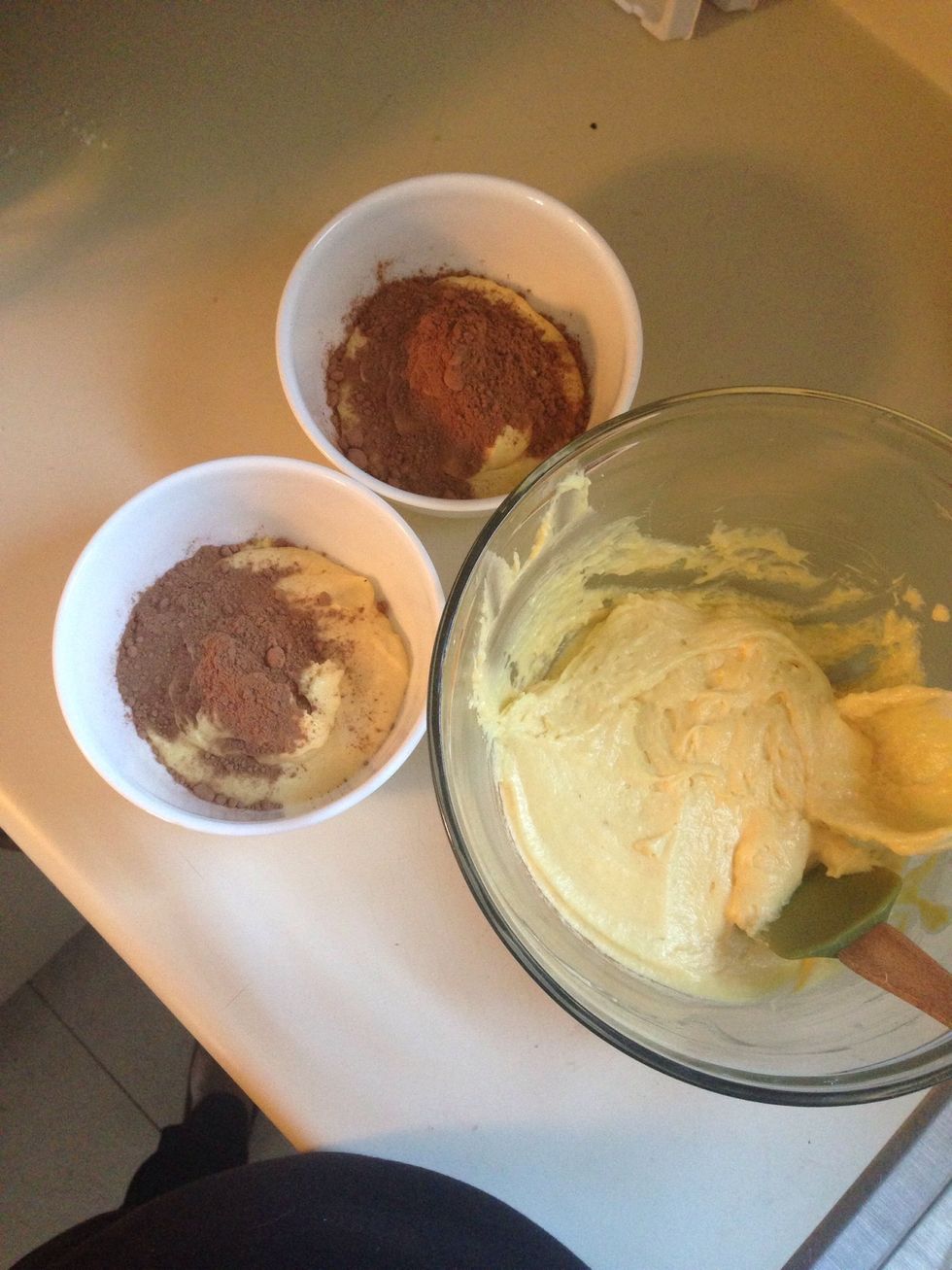 Add 1/2 tbsp of cocoa powder to one bowl and 3 tbsp to the other.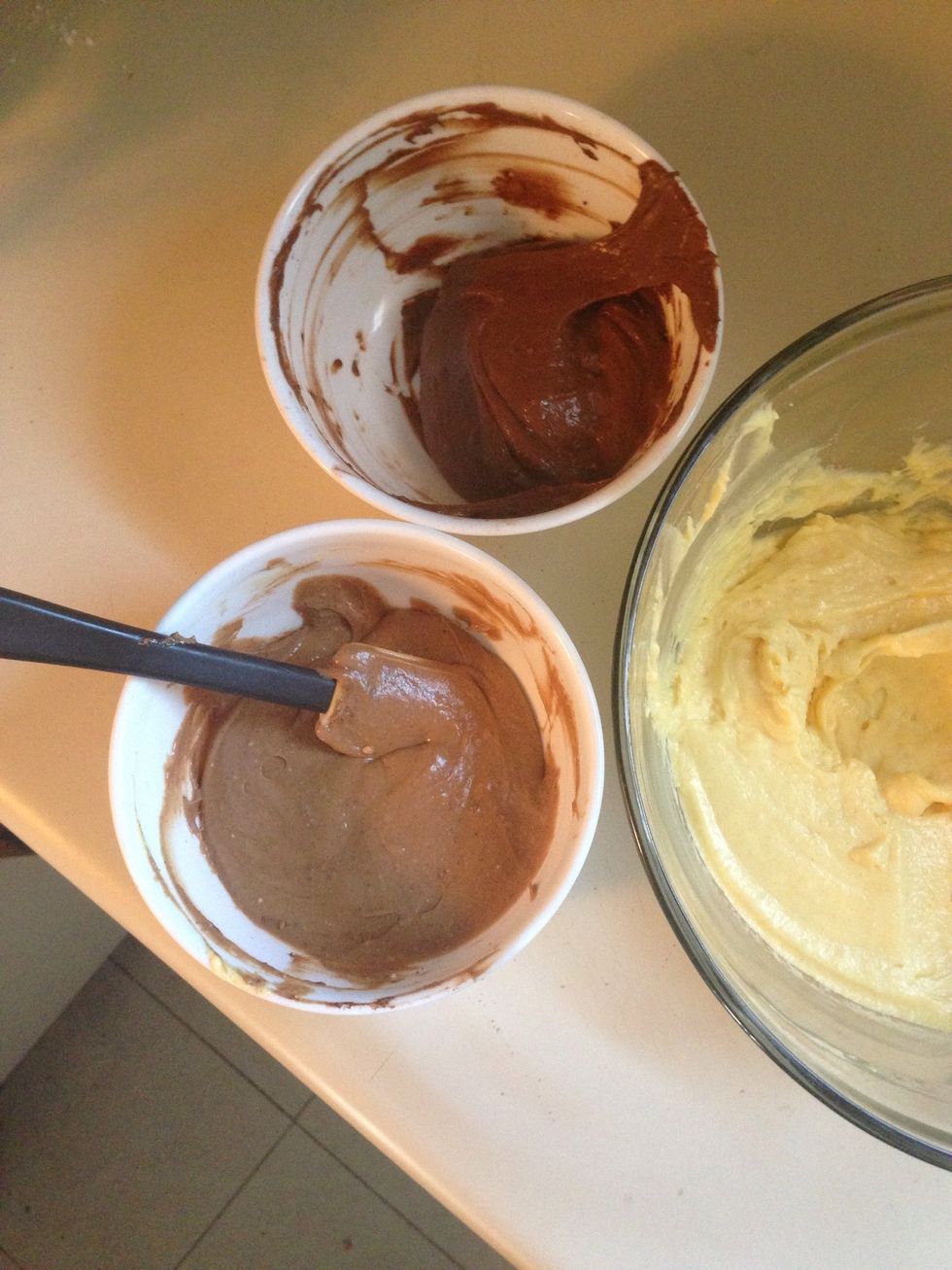 One should look darker than the other.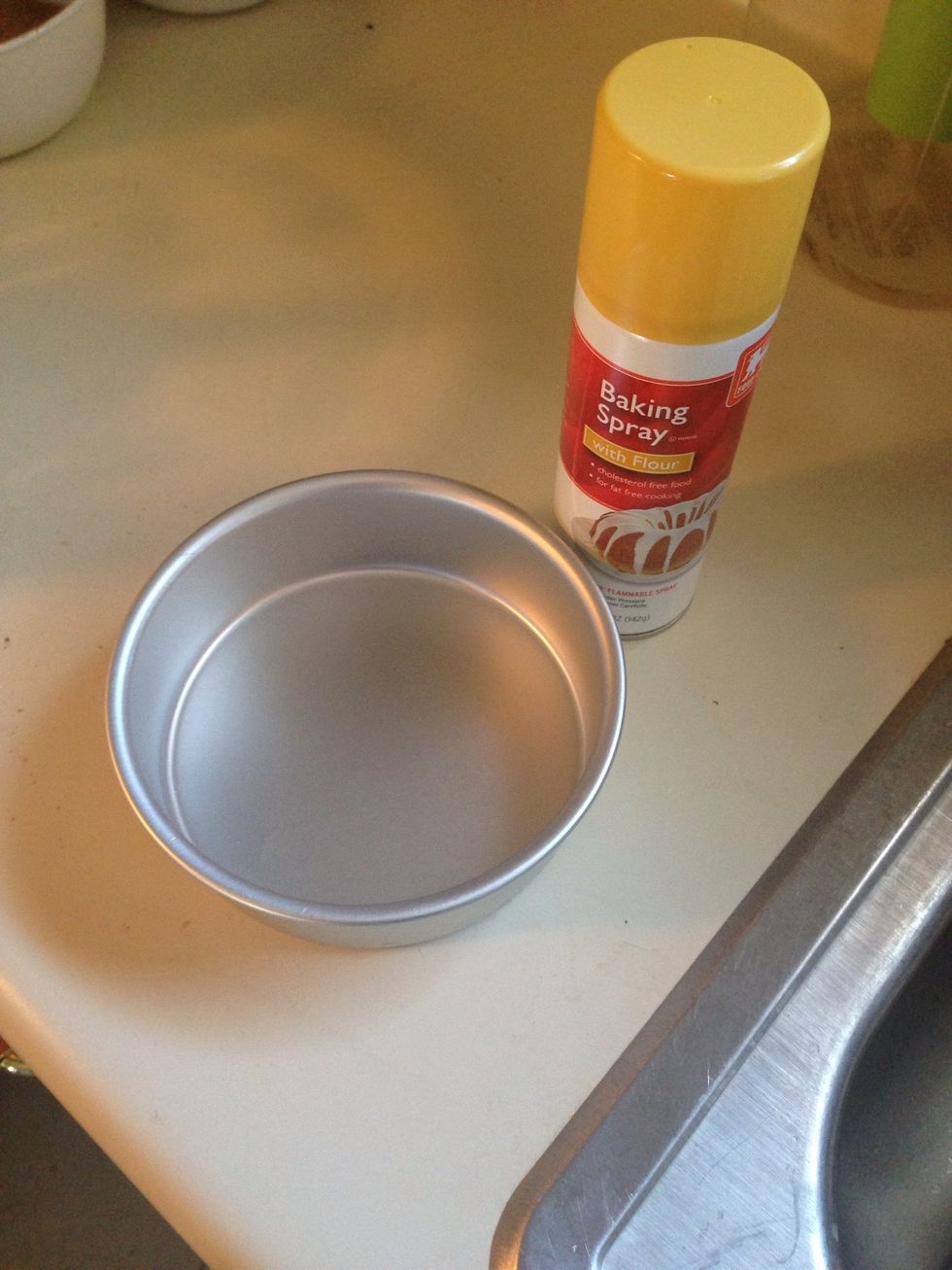 Add non-stick cooking spray to the pan.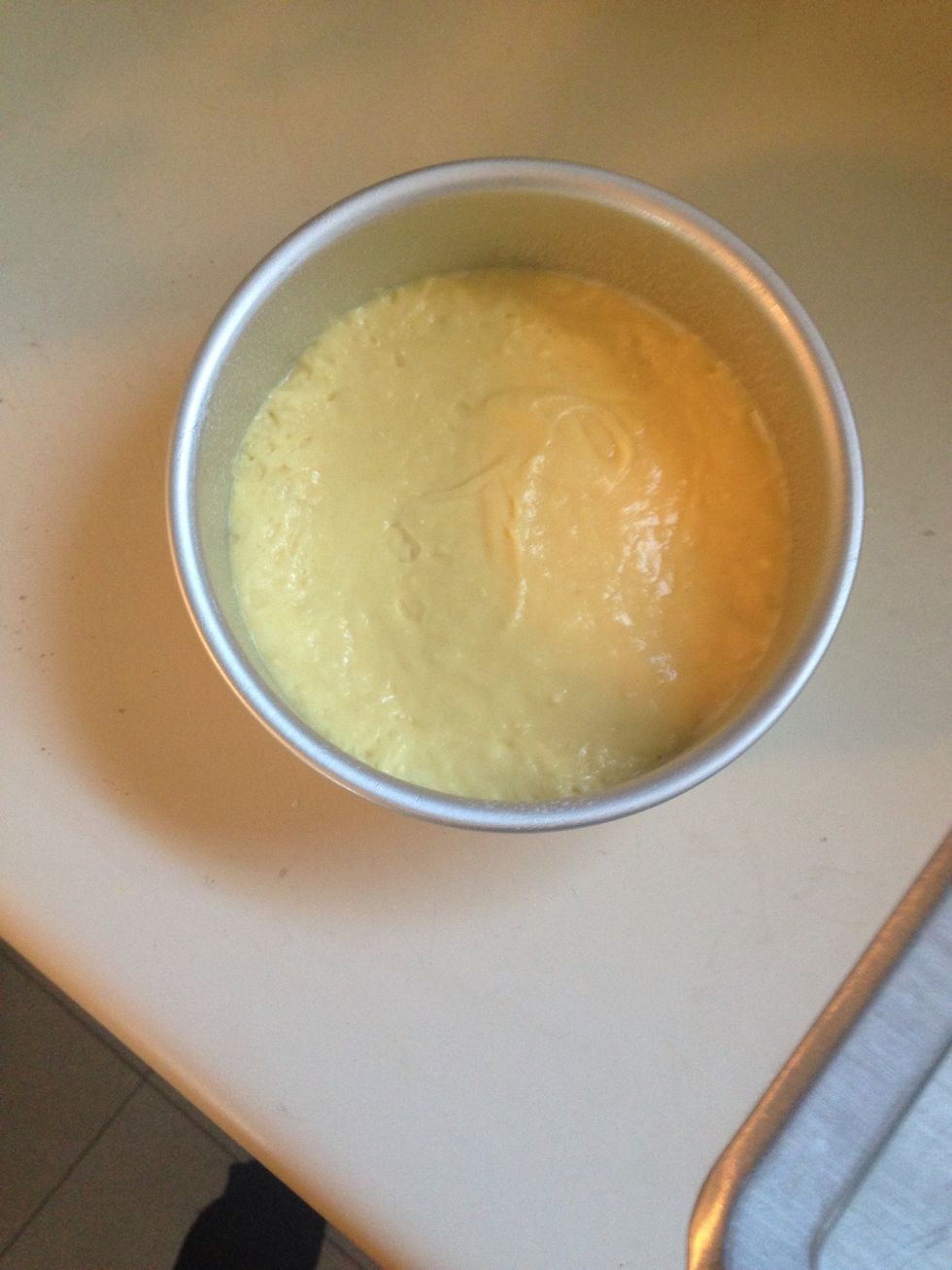 Add a thin layer of the light batter.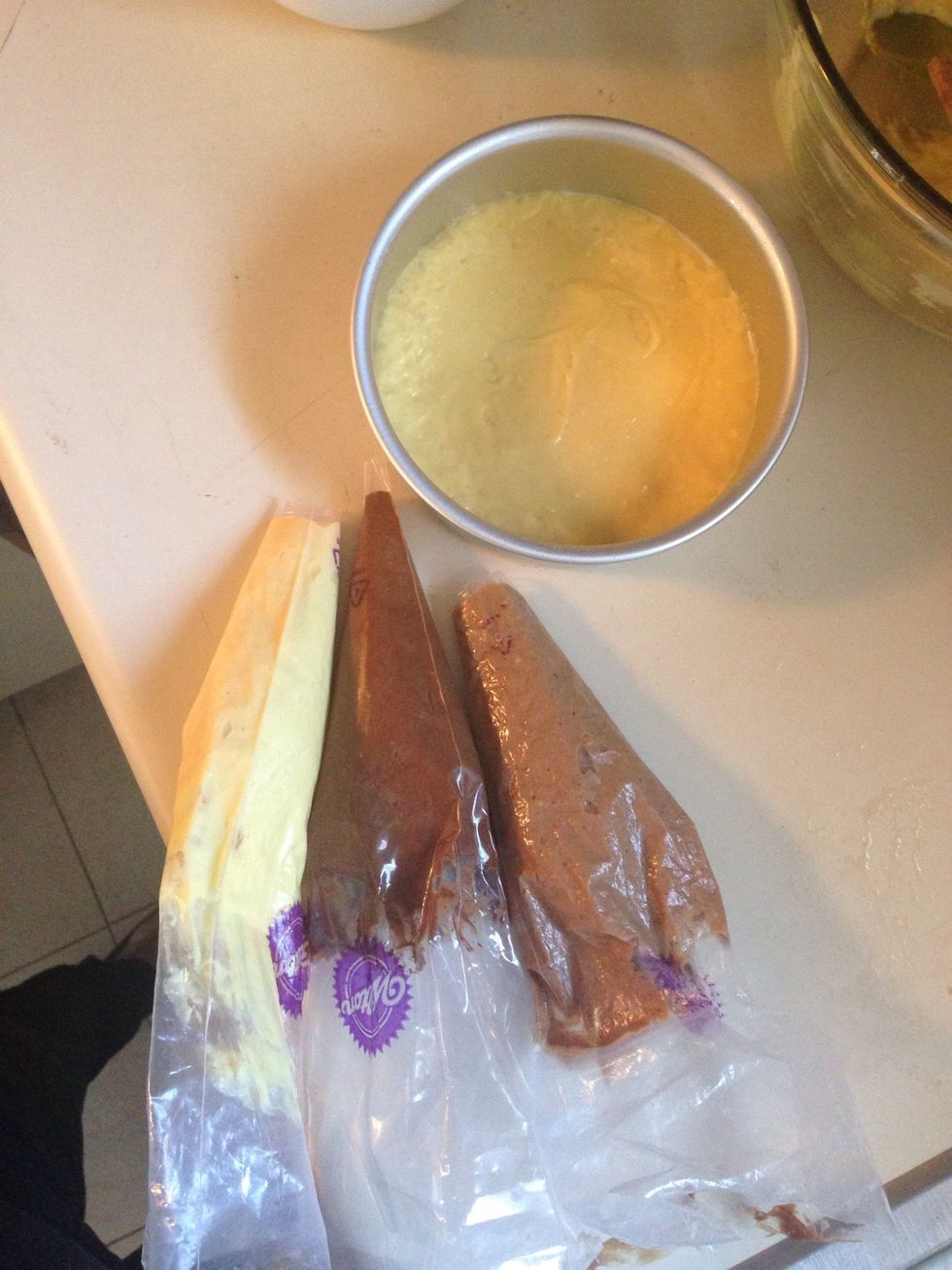 It would be a lot easier to add the three cake batters to piping bags. If you don't have any just use a zip lock bag and snip the tip of the bag.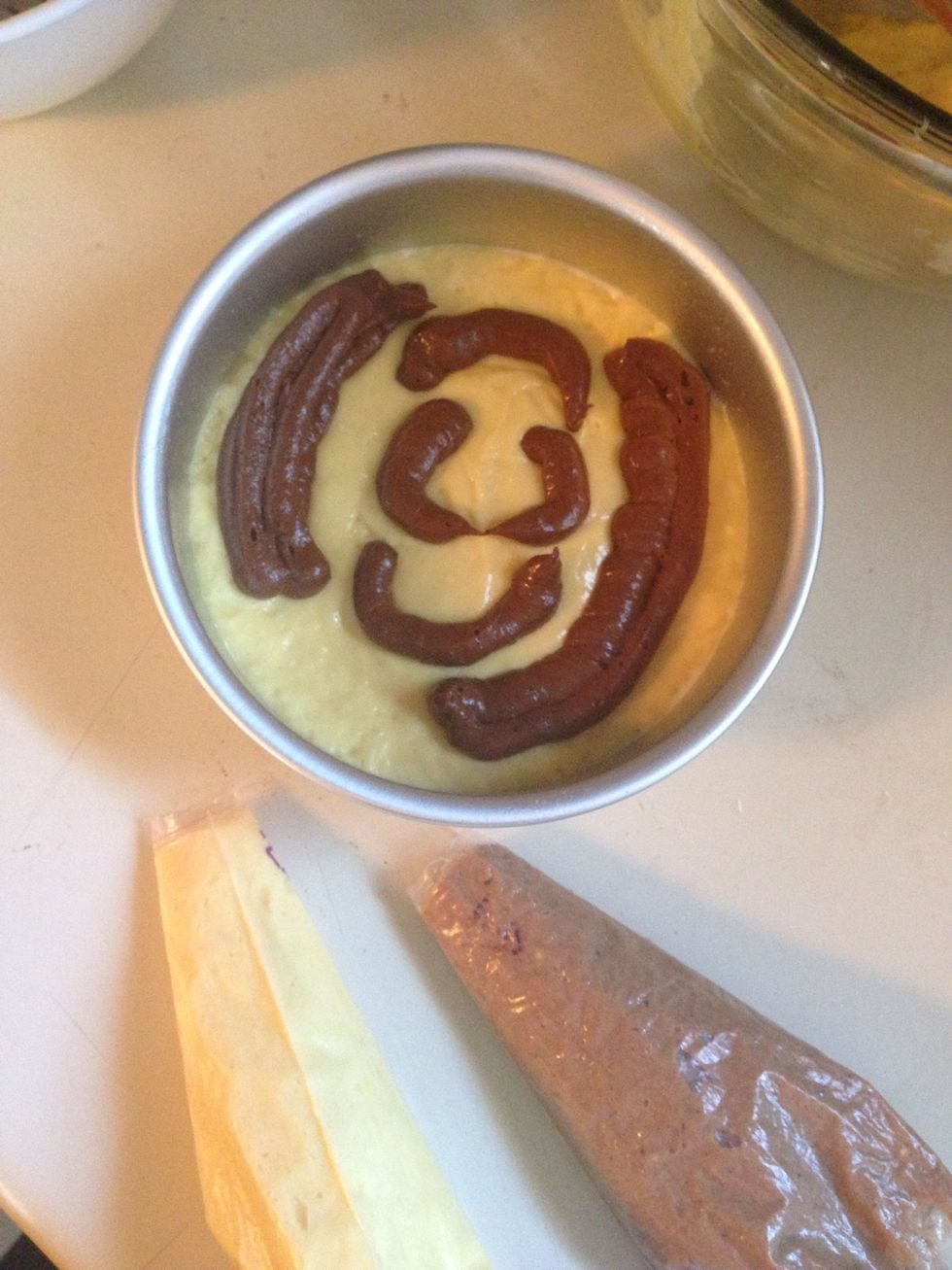 With the dark brown batter make curved lines like this.
Then add a thin line of the light brown batter like this.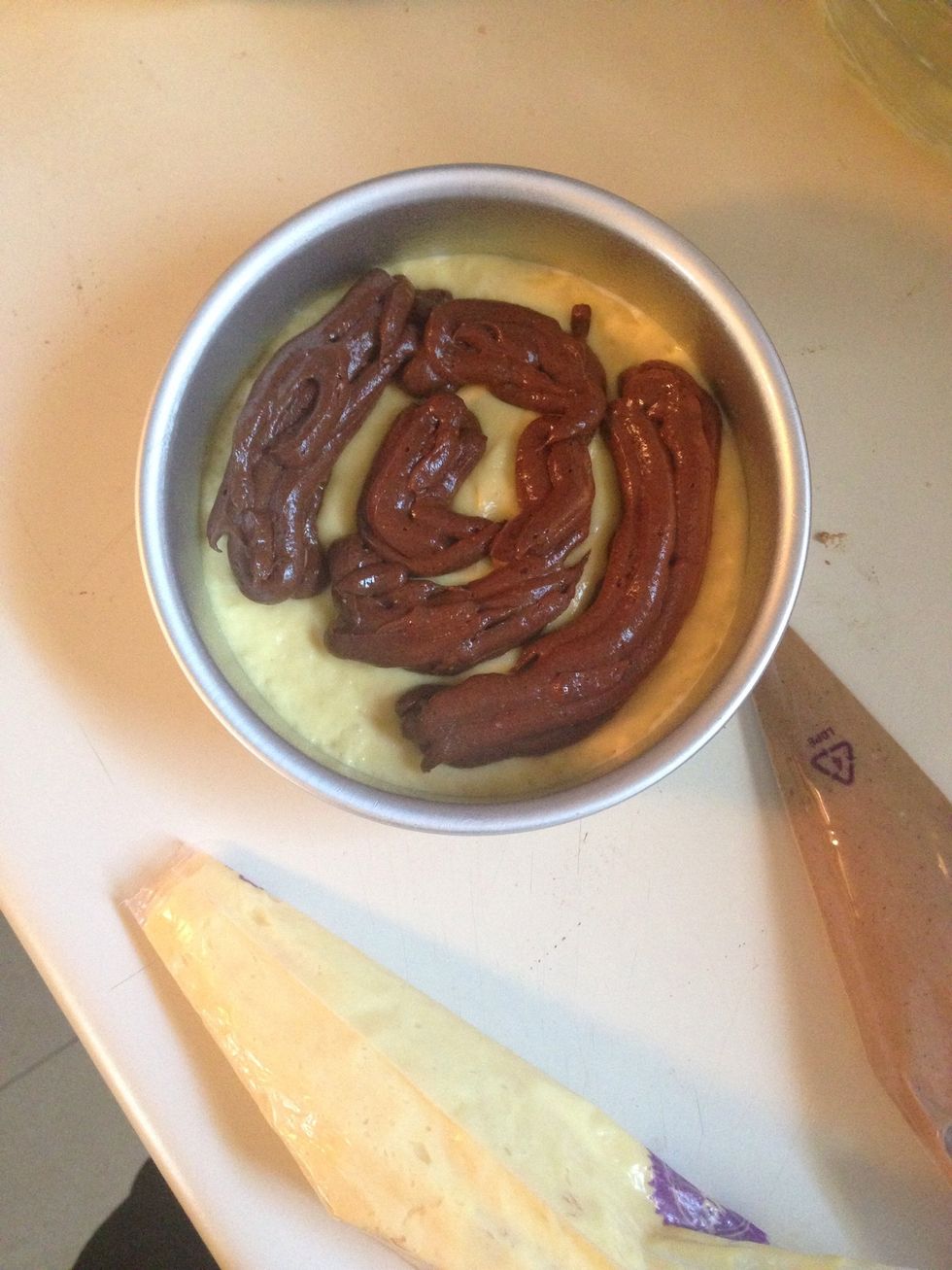 Then make sure to cover the light brown batter with dark brown batter again. No light brown batter should peek through.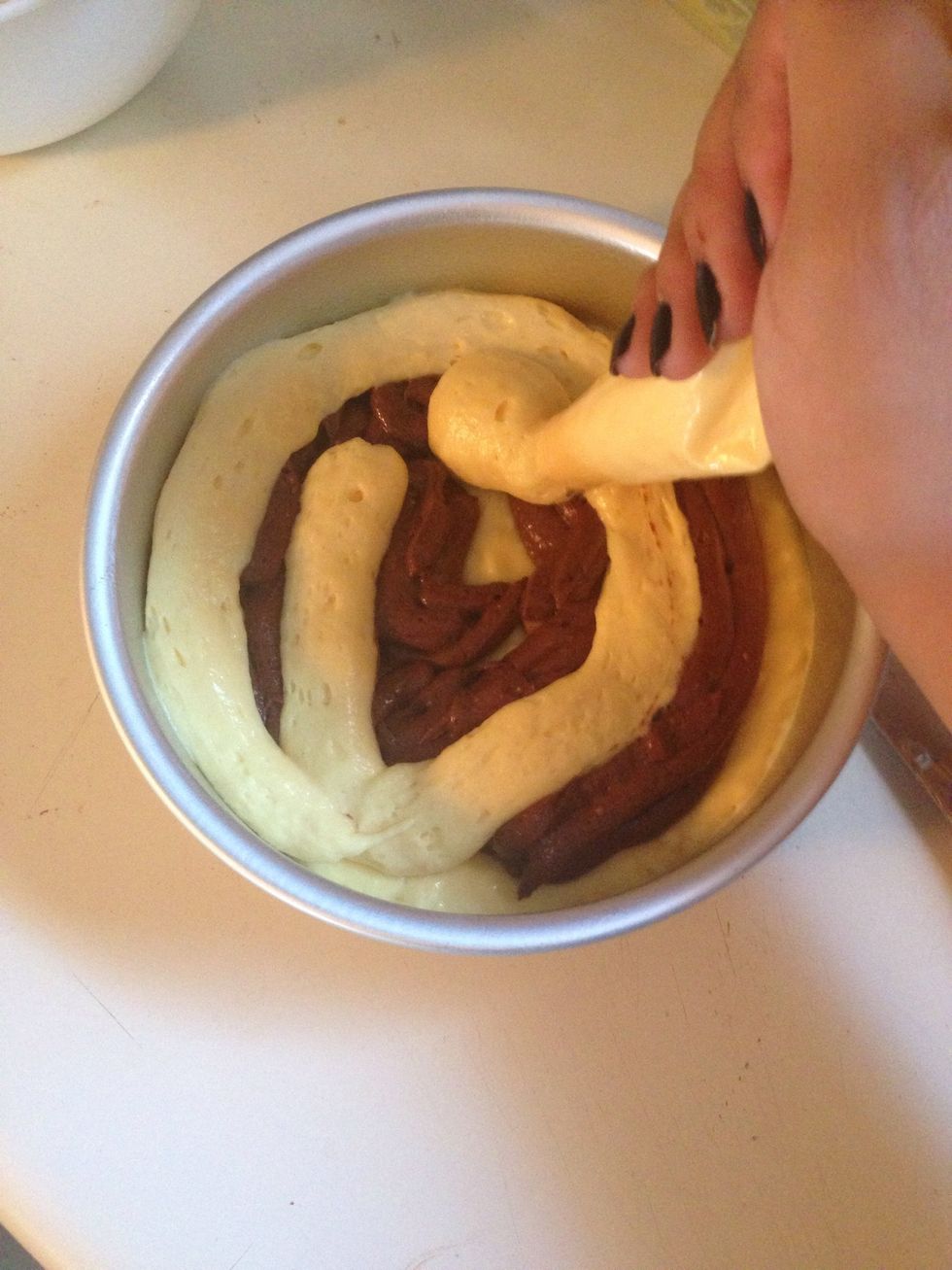 Then cover the whole thing with the light batter in the piping bag. Make sure not to mix the batter or it will disturb the design.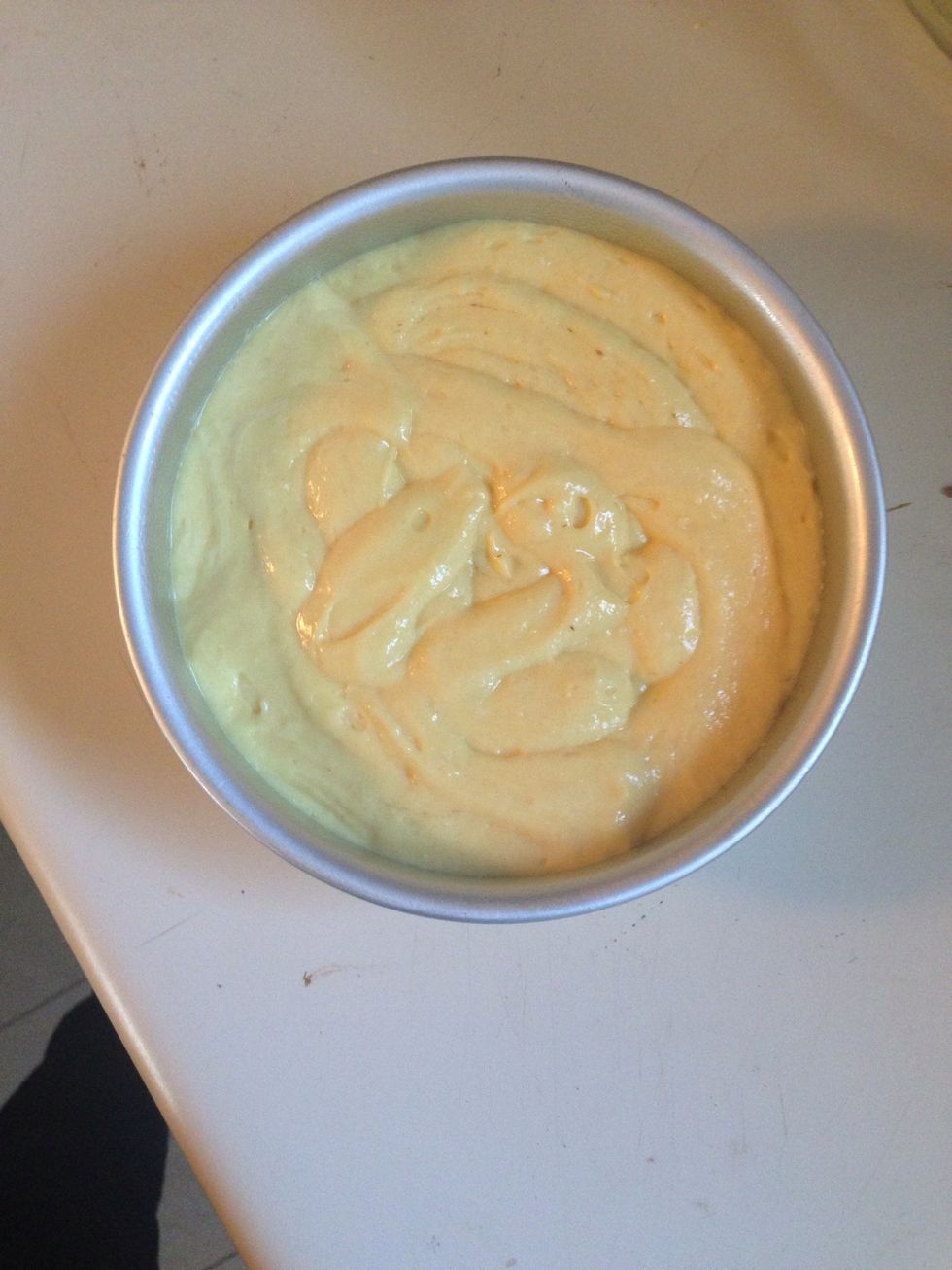 It should look like this.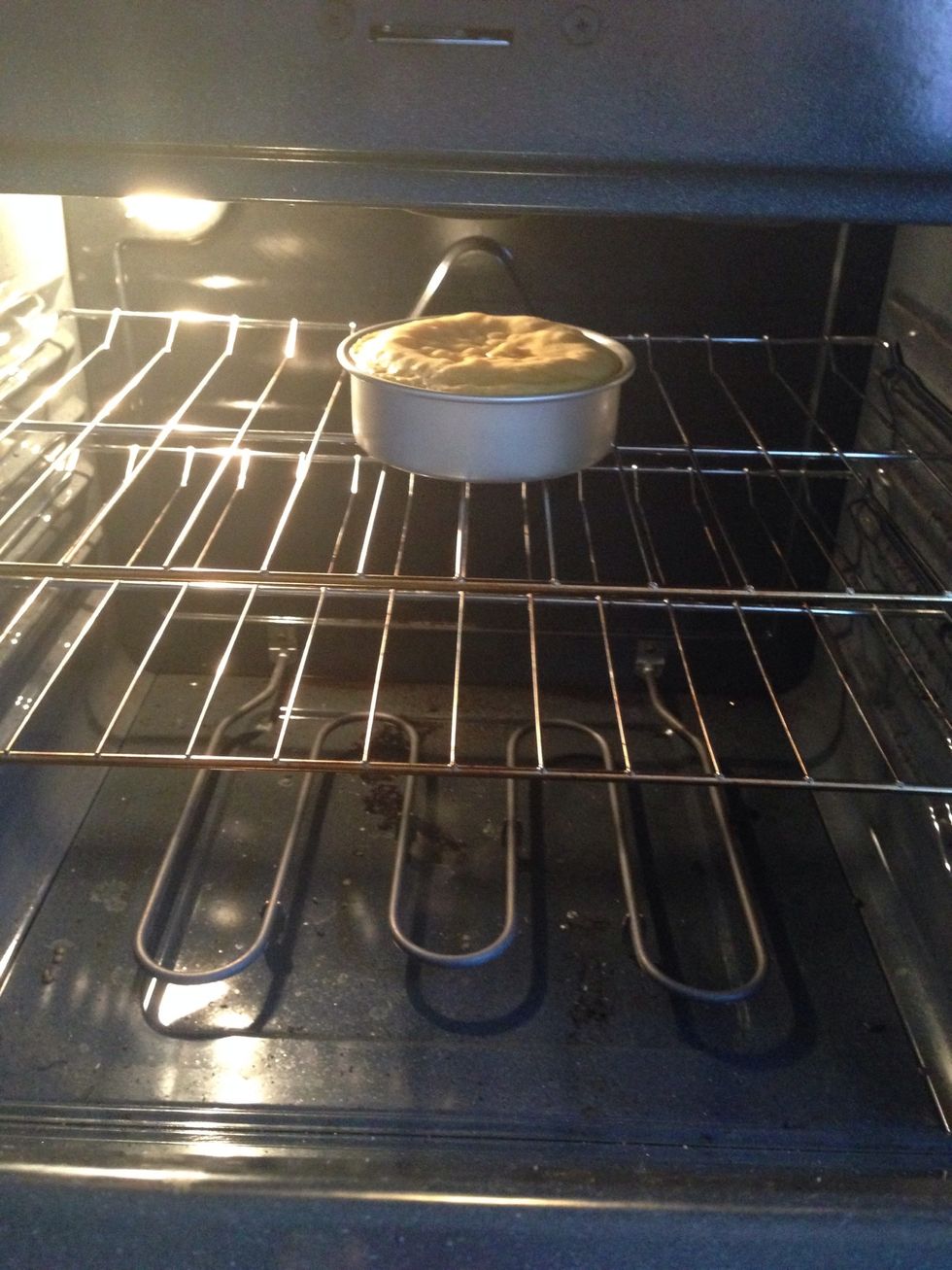 Then put it in the oven and let it bake for how ever long the original cake batter calls for and depending on the cake pan size you have. Just check it with a tooth pick to make sure it comes out dry.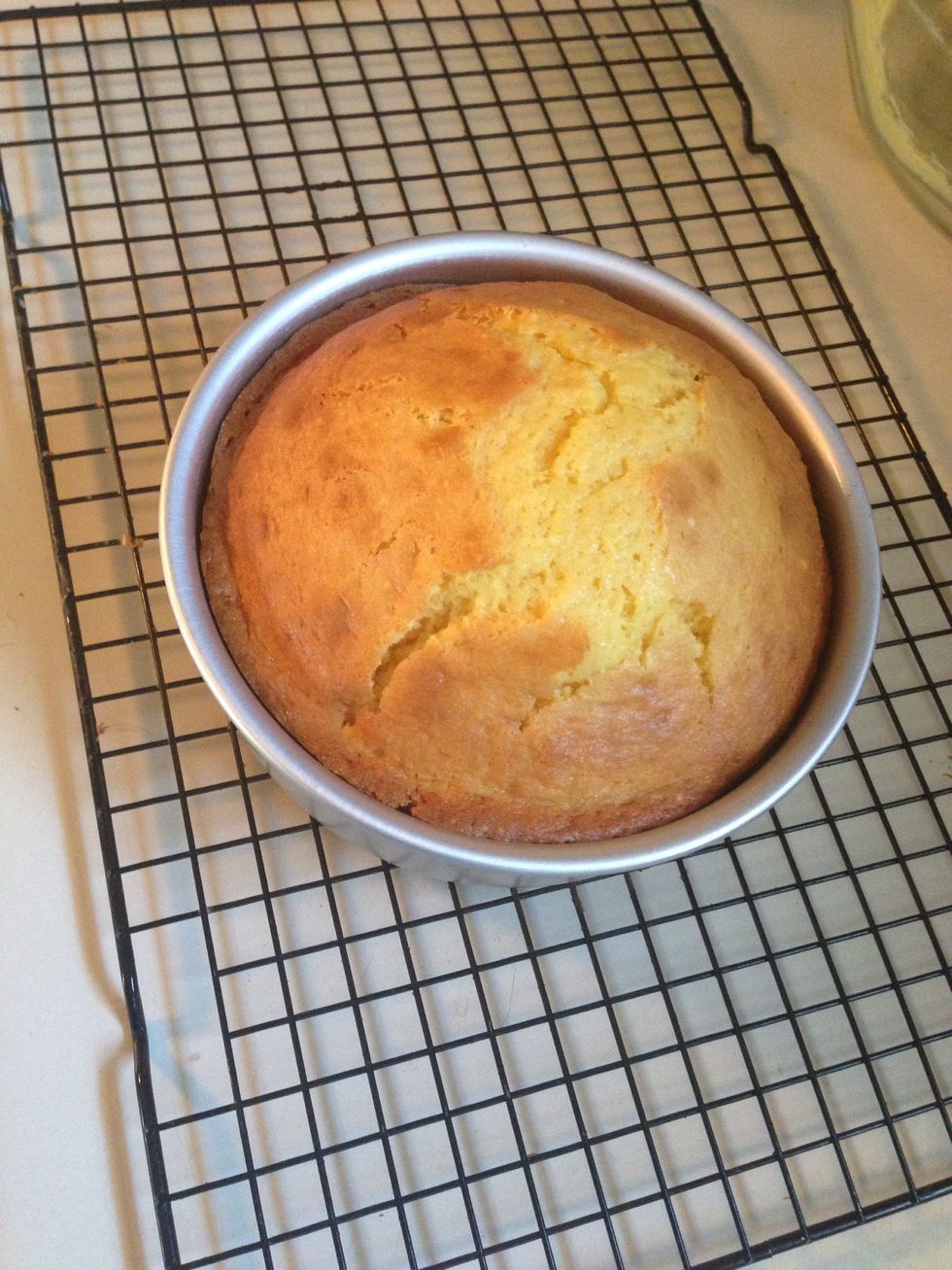 After it bakes, let it cool down.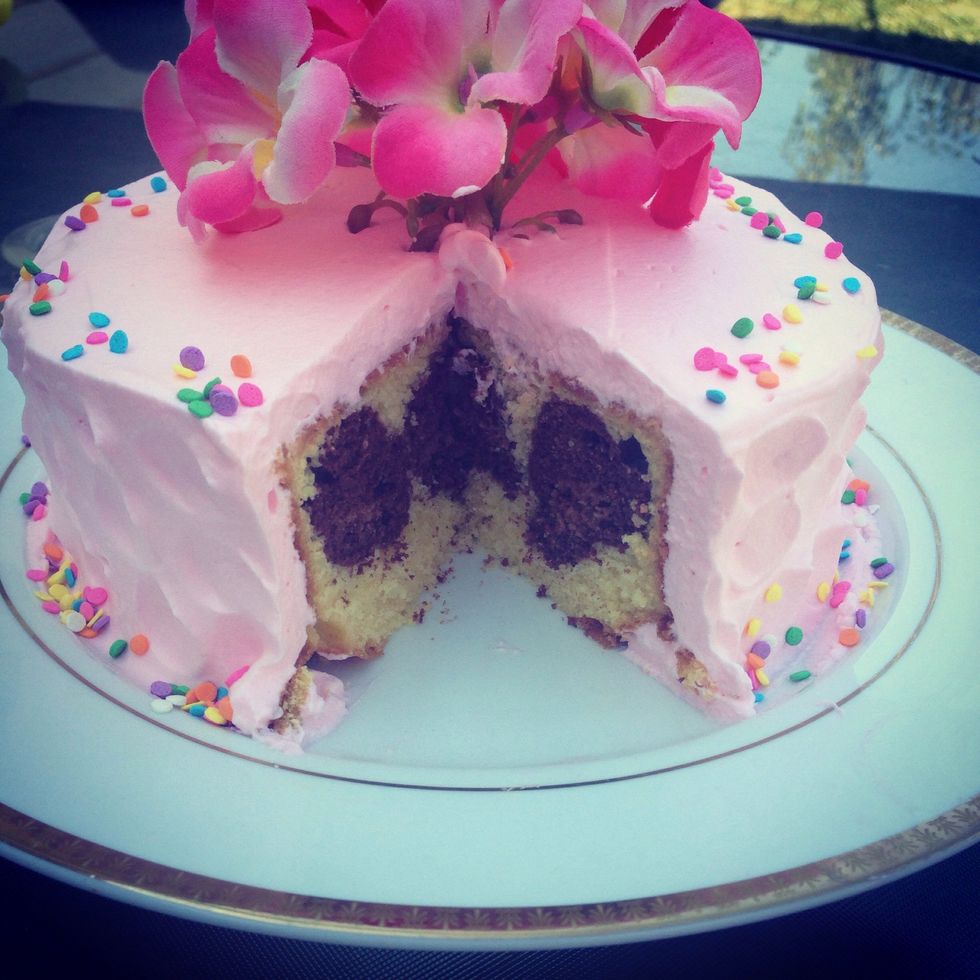 The final result. I made the light brown a little to dark, but I modified the recipe for you.
1.0 Yellow or white cake box mix
1/2Tbsp Cocoa powder
Piping bags or zip lock bags