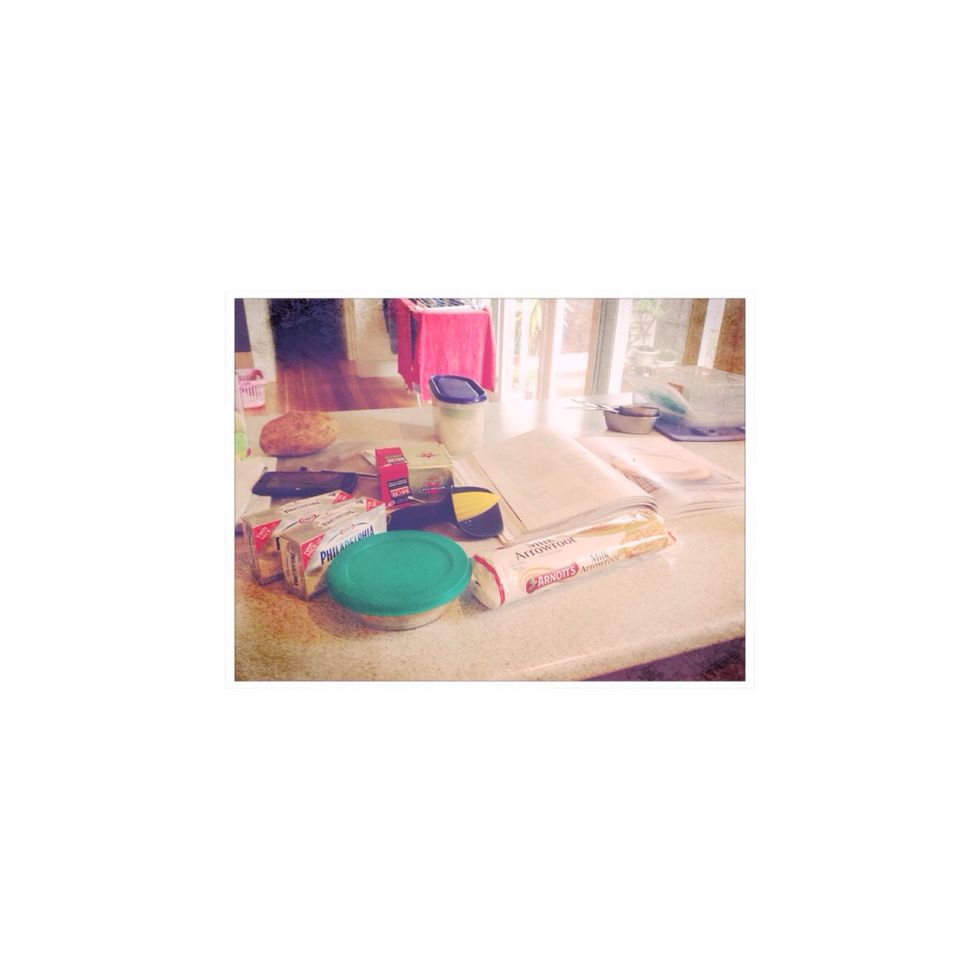 Step 1. Collet supplies and utilities.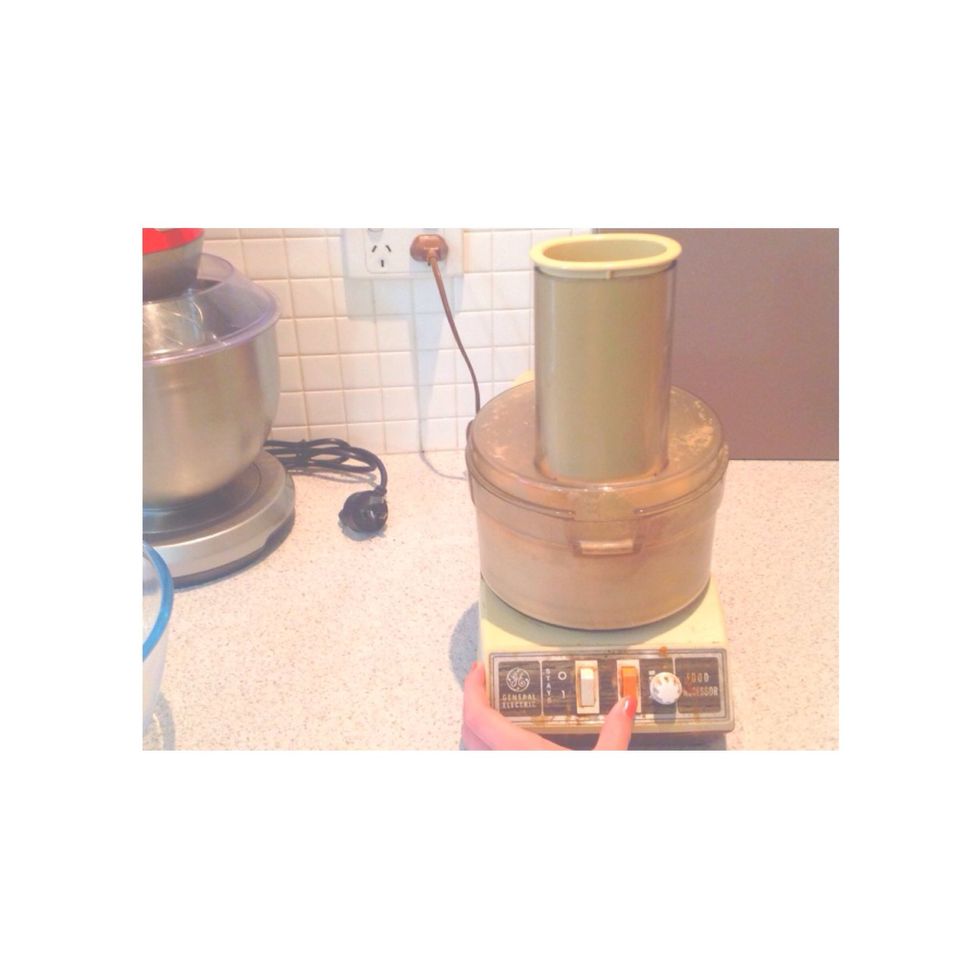 Step 2. Put 110 g of plain sweet biscuits in the food processor till crushed.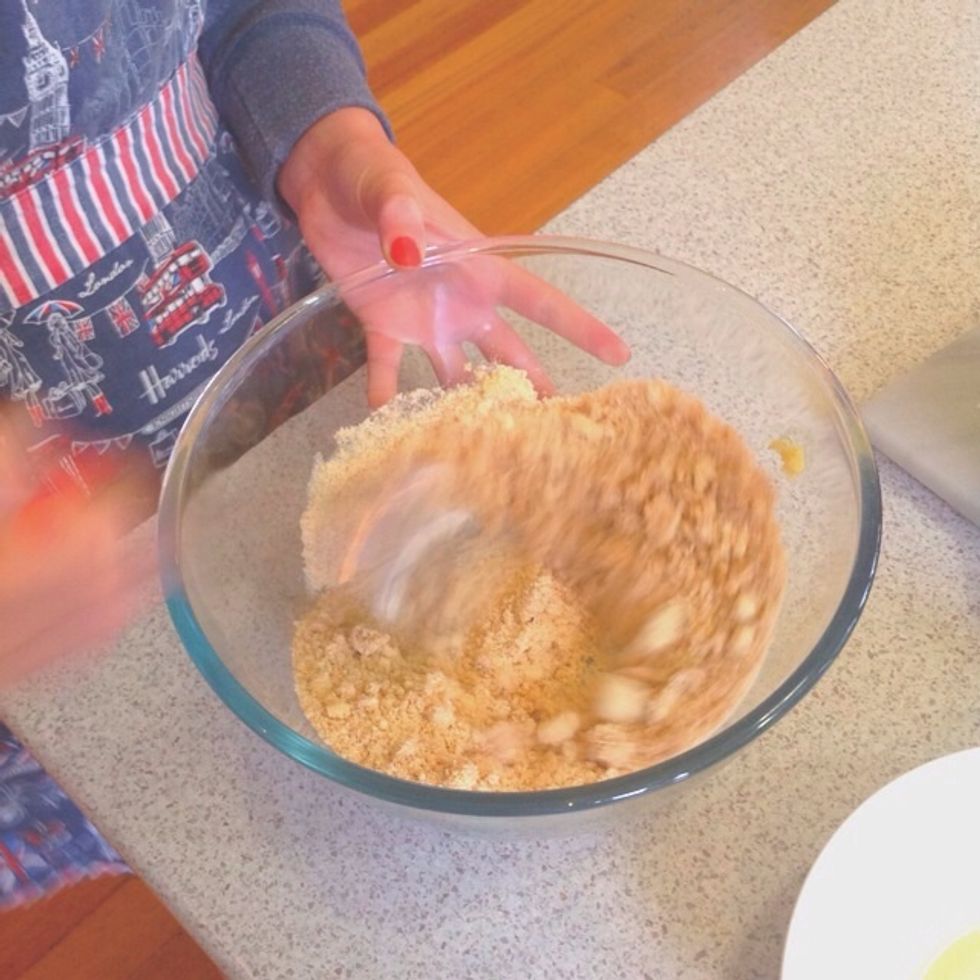 Step 3. After taking out the crushed biscuits, add the butter and almond meal.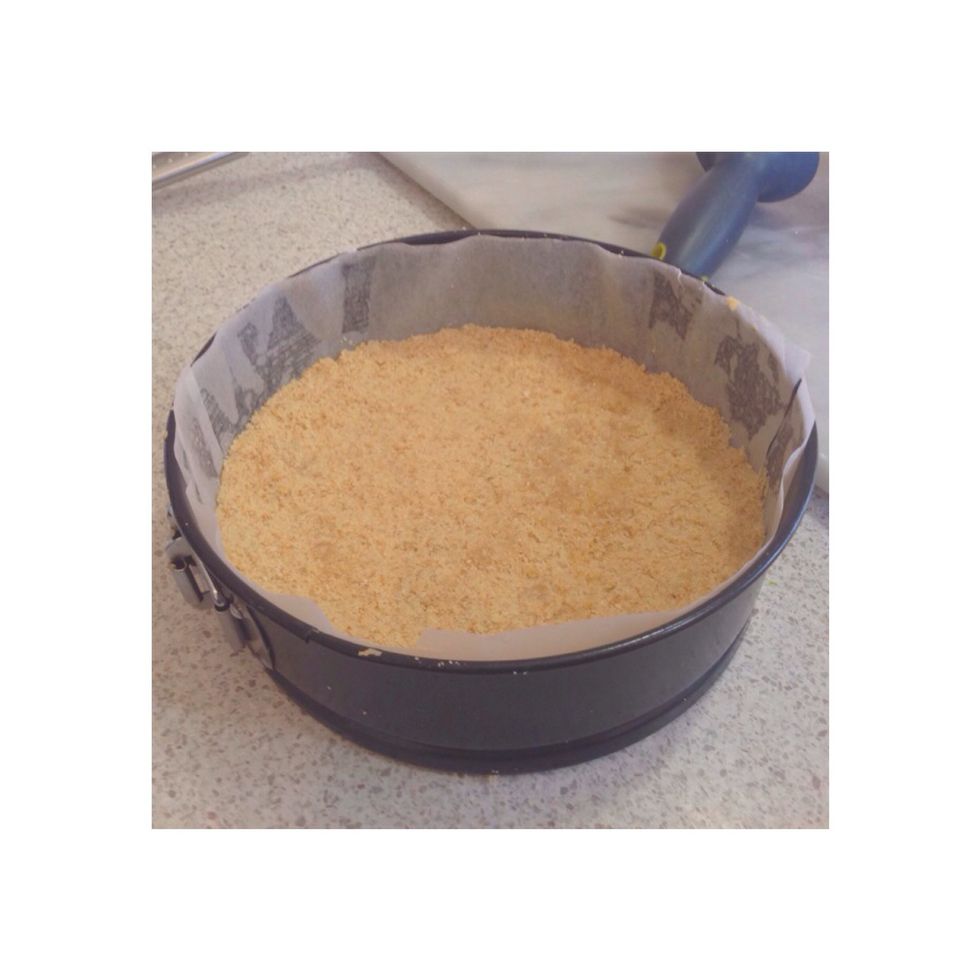 Step 4. Line a 20cm circle tin with baking paper, then press the biscuit mixture, making a consistent base. Then put in the fridge.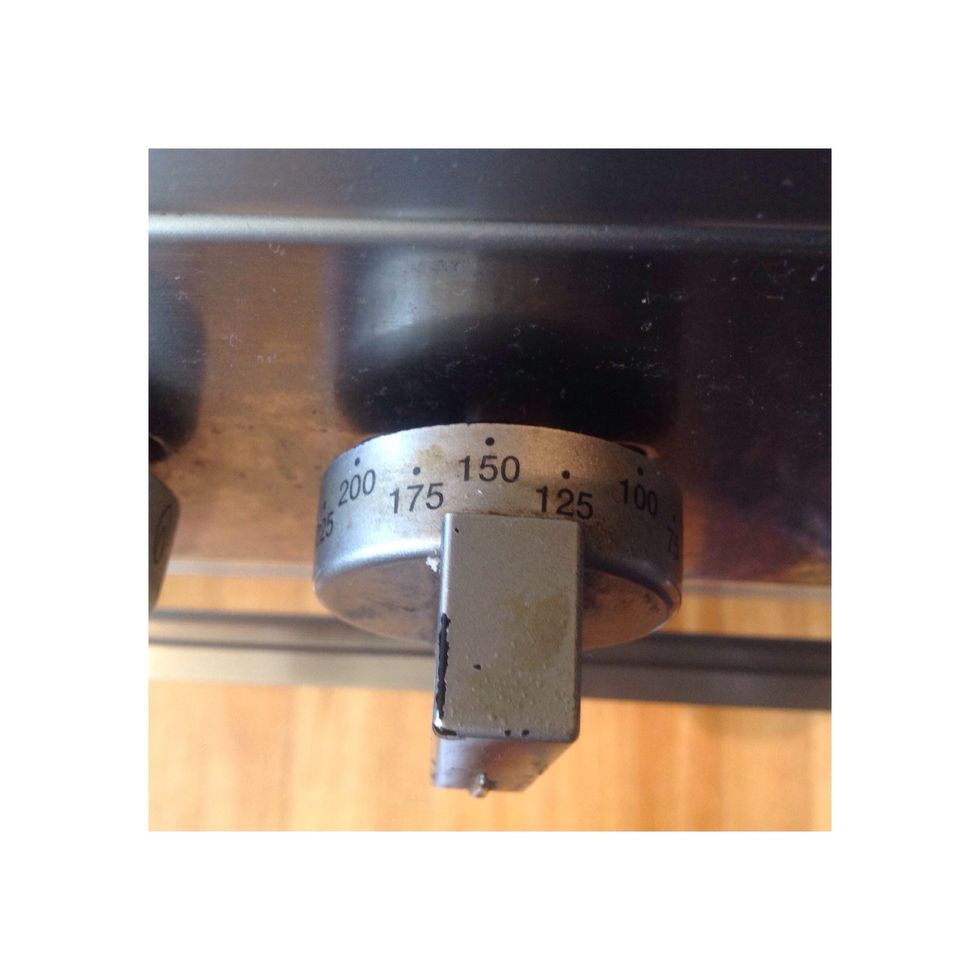 Step 5. Preheat the oven to 150C.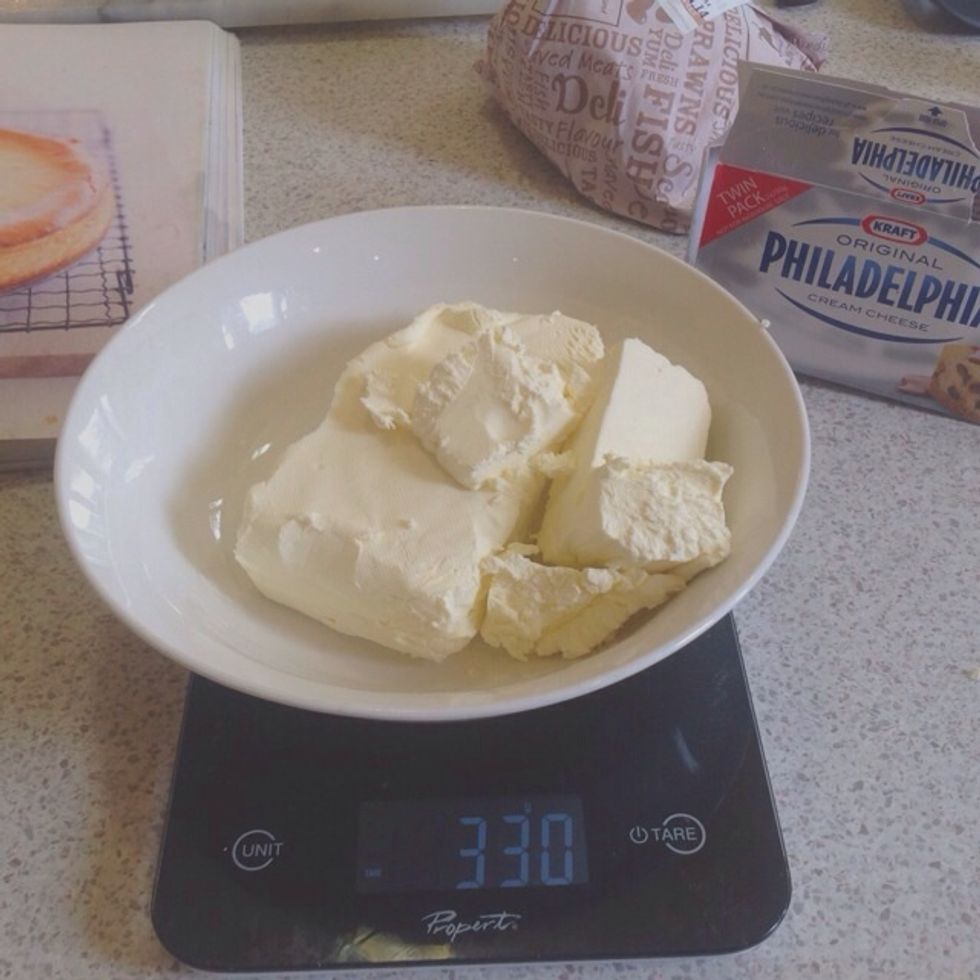 Step 6. Put the cream cheese in the blender to make it smooth and consistent.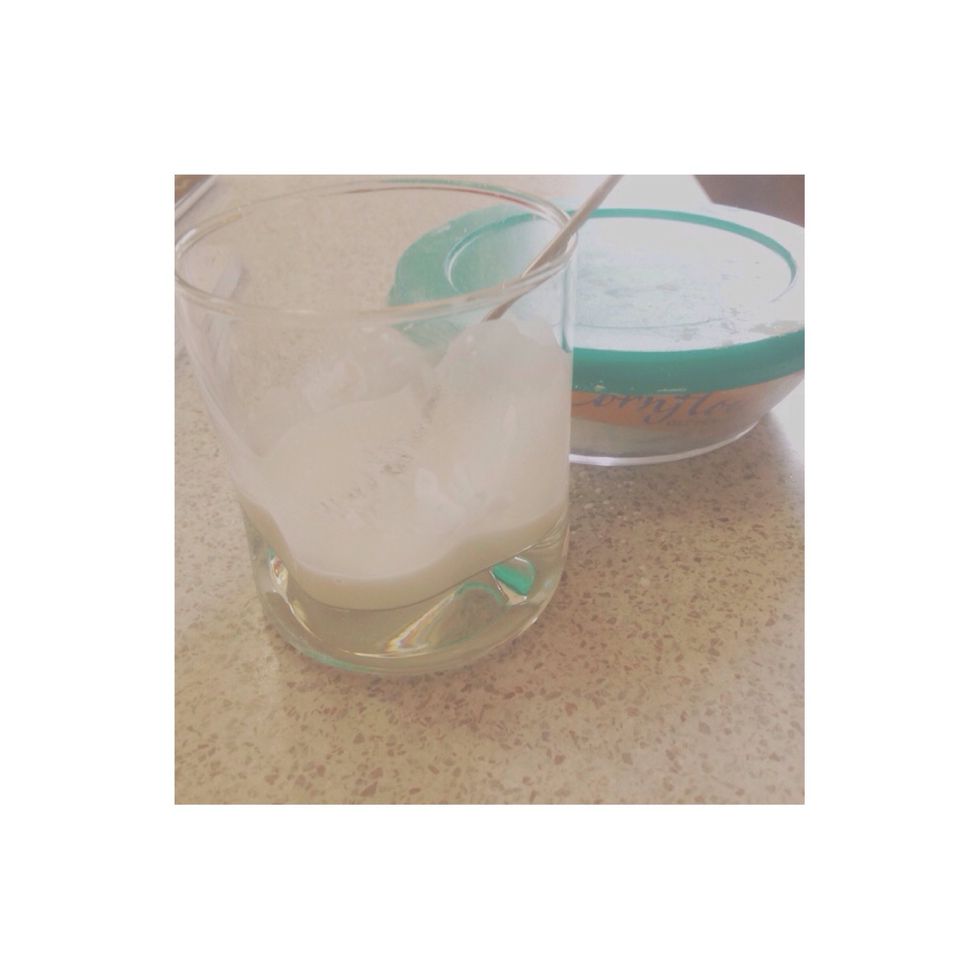 Step 7. Mix cornflour and water to make a smooth paste.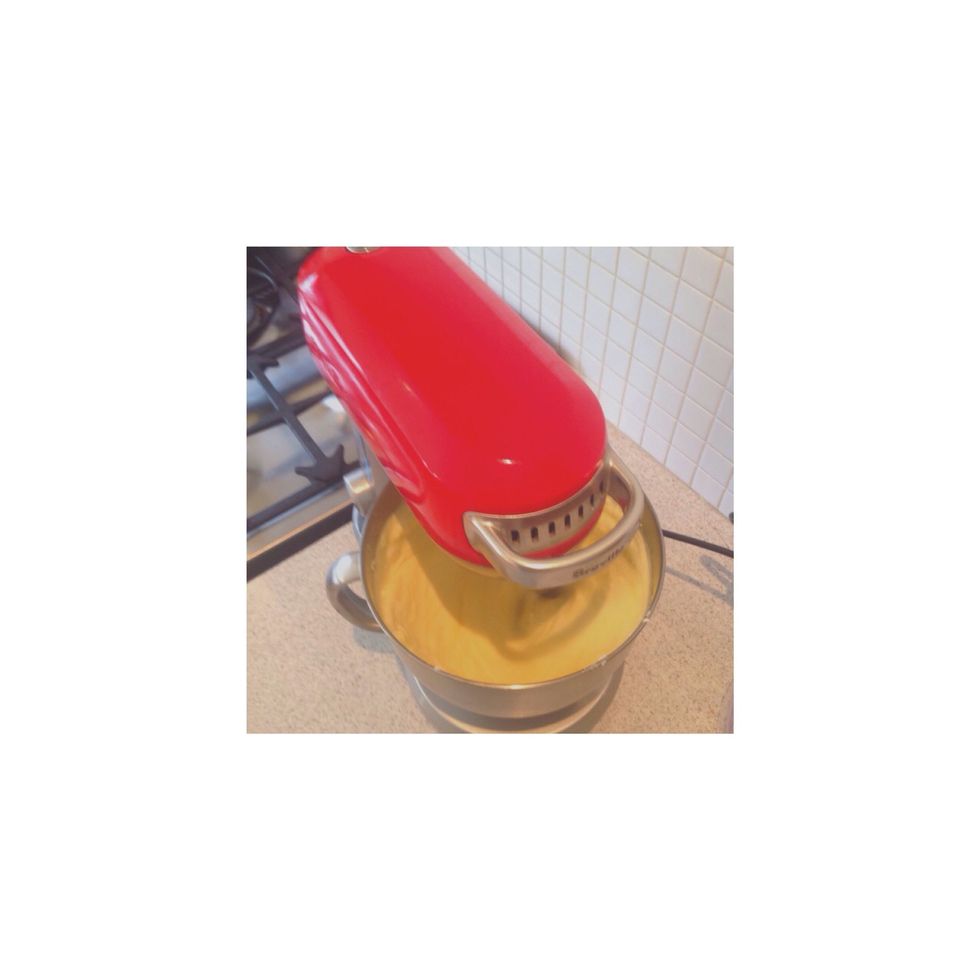 Step 6. To make the filling, put the cornflour paste, cream cheese, ricotta, eggs, sugar, lemon rind and lemon juice and process until smooth.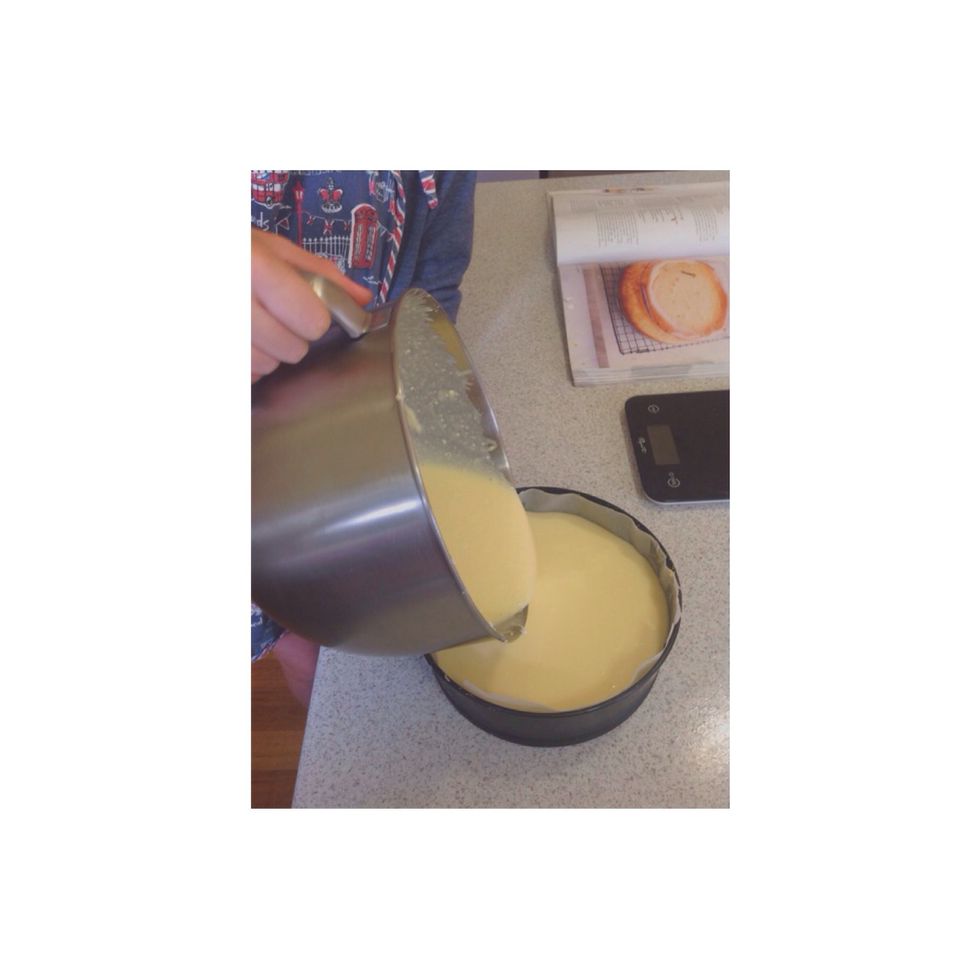 Step 7. Take out the base and tin from the fridge and slowly pour the mixture into it.
Step 8. Put the cake in the oven.
Step 9. Set a timer on for about 1 hour and 10 minutes.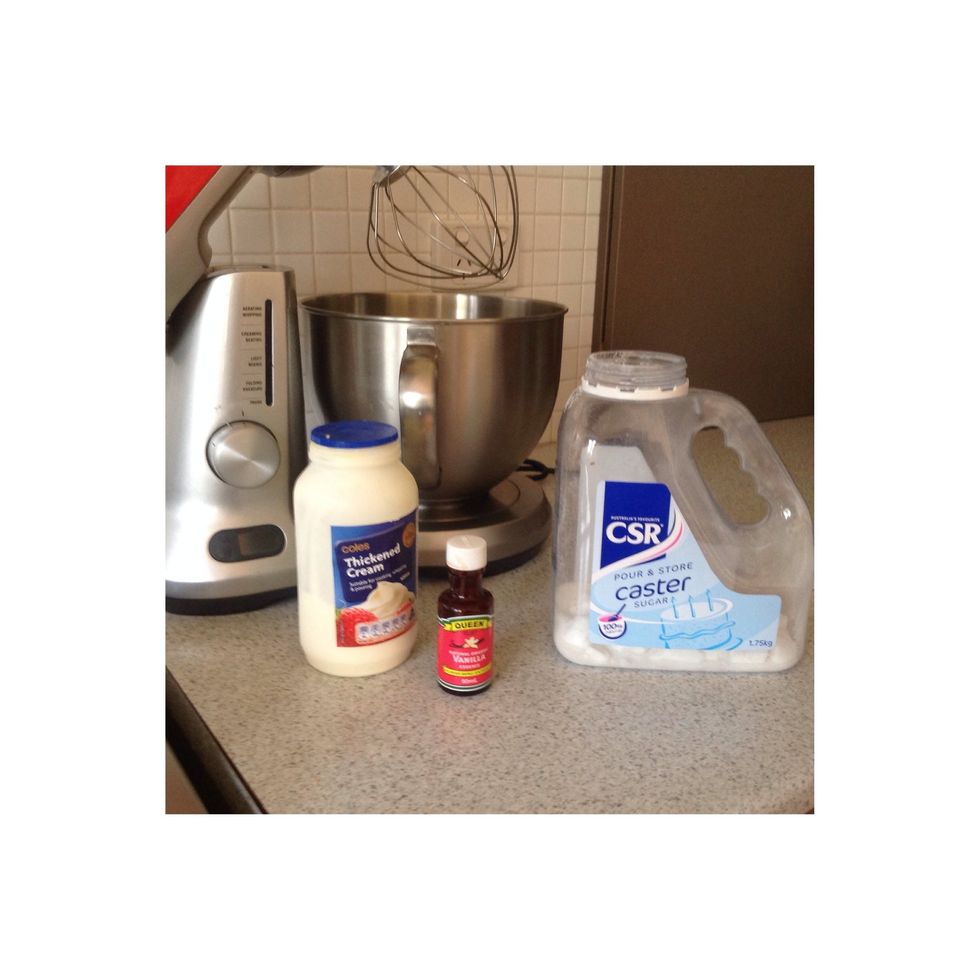 Step 11 ( optional ). While the cake is cooking put the thickened cream, vanilla extract and caster sugar into the blender and blend till light and fluffy. Put in the fridge to keep fresh.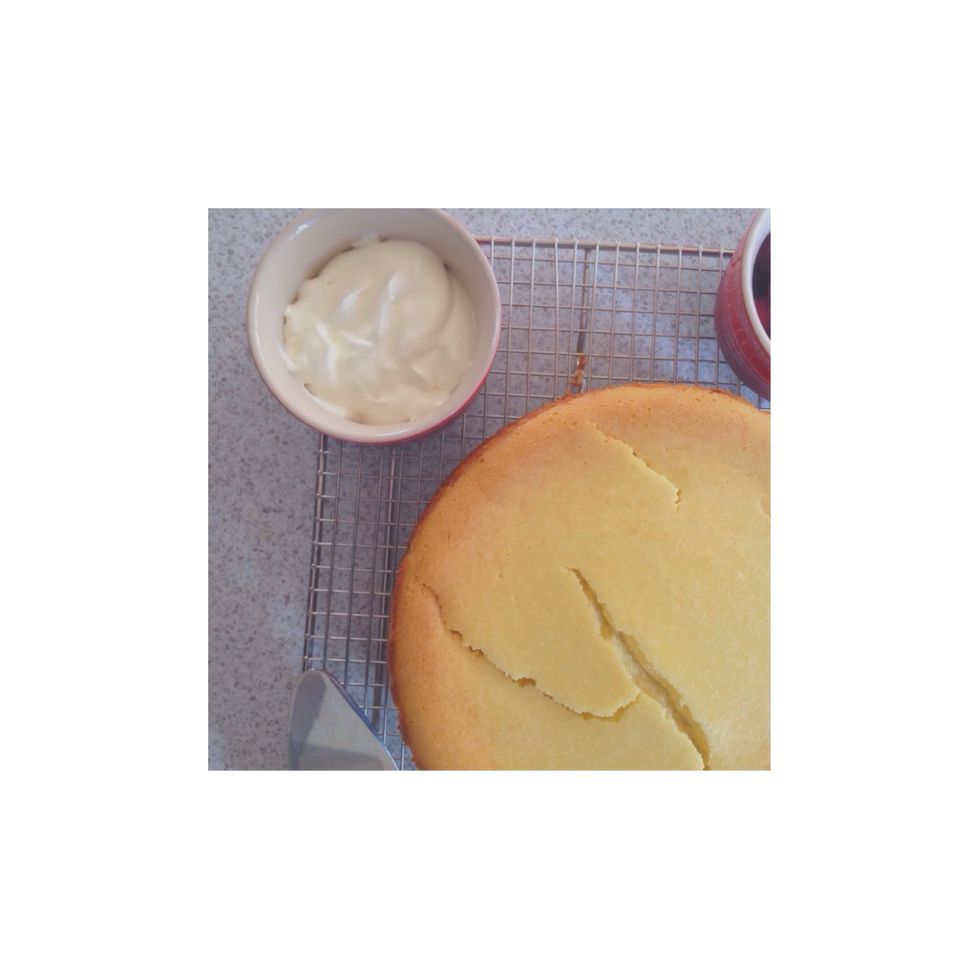 Step 13. After about a hour and ten minutes, take the cake out of the oven and leave it out to cool down.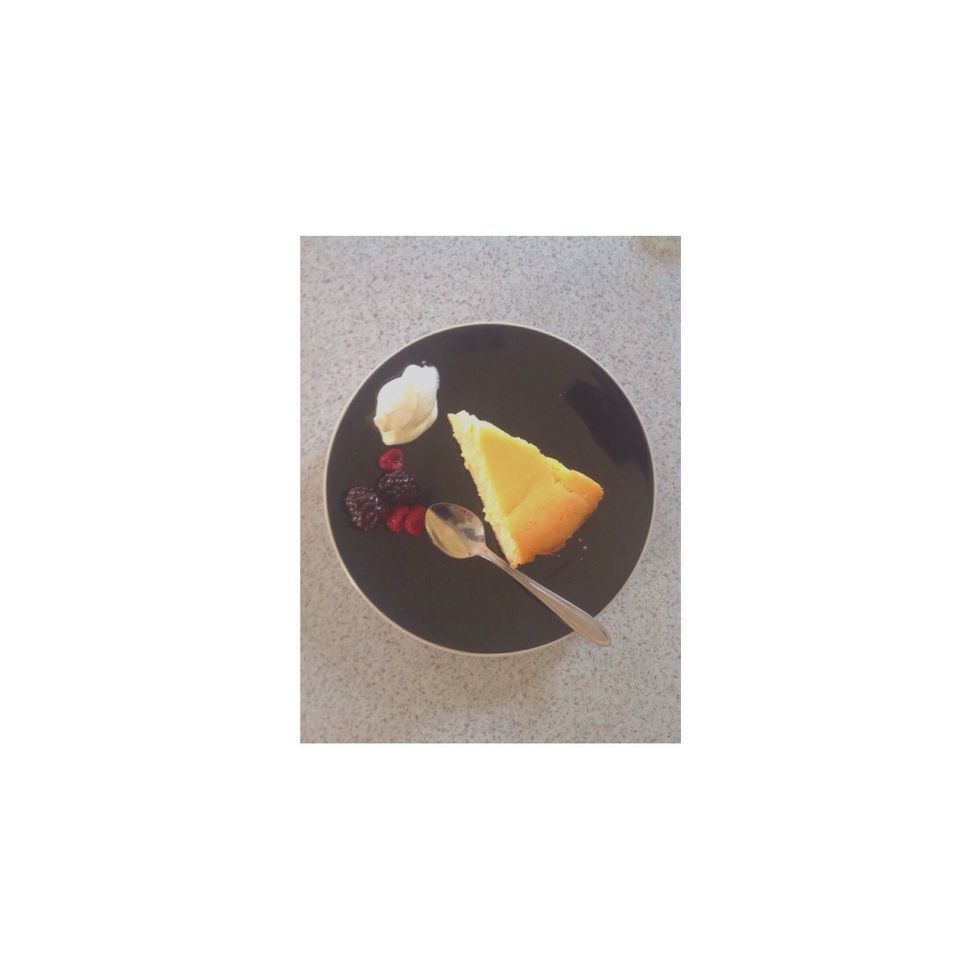 Step 14. After the cake is completely cooled, serve it up however you want. ( I have cut it into triangle slices and if you have made the cream dab a little to the side.)
110 g plain sweet biscuit.
60g butter.
0.0c 2/3 cup Almond meal.
1 1/2 tablespoon corn flour.
1 1/2 table spoon water.
330g cream cheese.
460g ricotta cheese.
4 eggs.
1 1/3 cups sugar.
1 tablespoon finely grated lemon rind.
0.0 1/4 cup lemon juice.