Simple to make joy to eat wholemeal mixed grain tin loaf, fresh up to five days.
4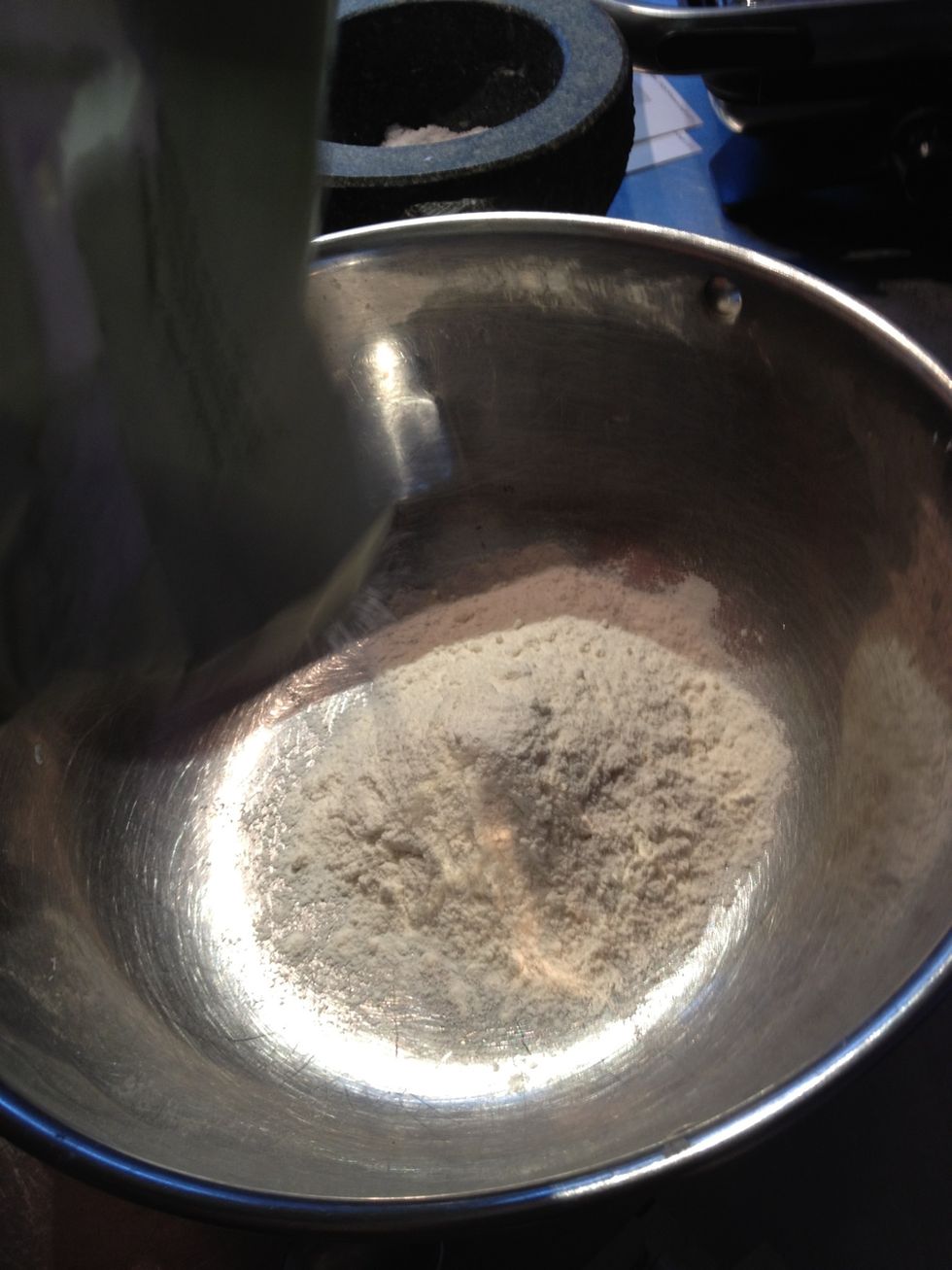 Measure out white flour into a large bowl.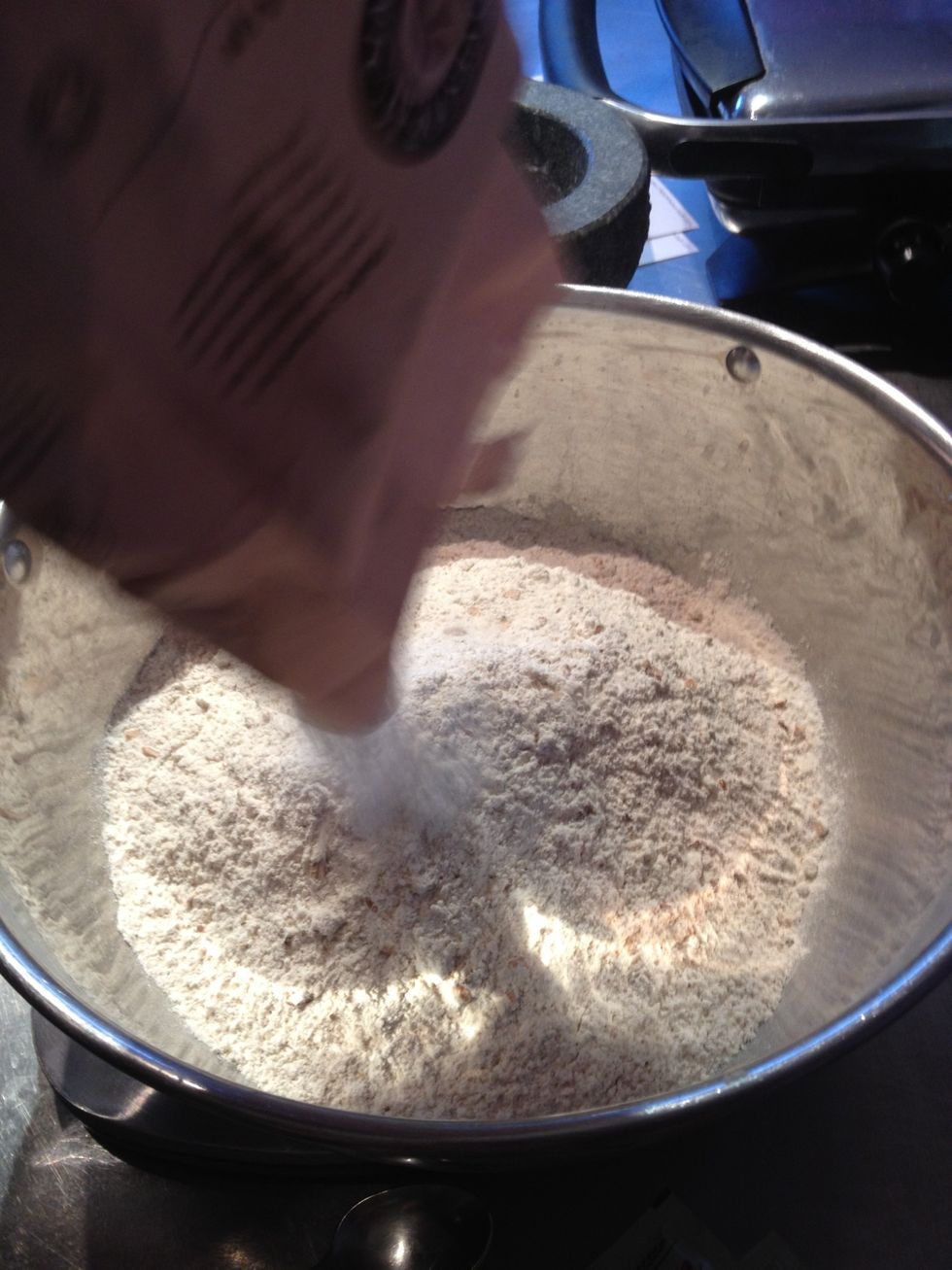 Measure out the mixed grain flour. Add yeast into the flour.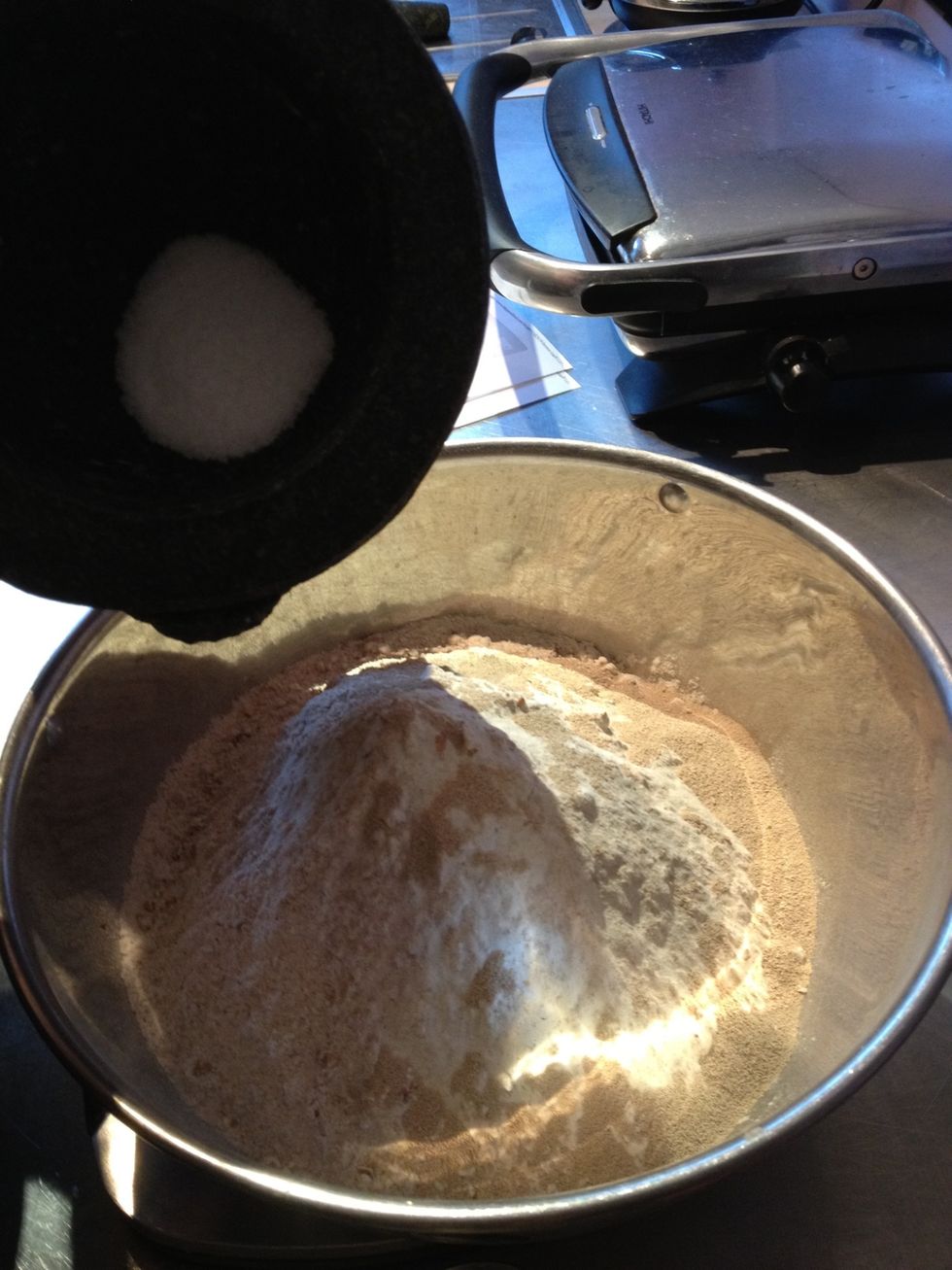 Add the salt.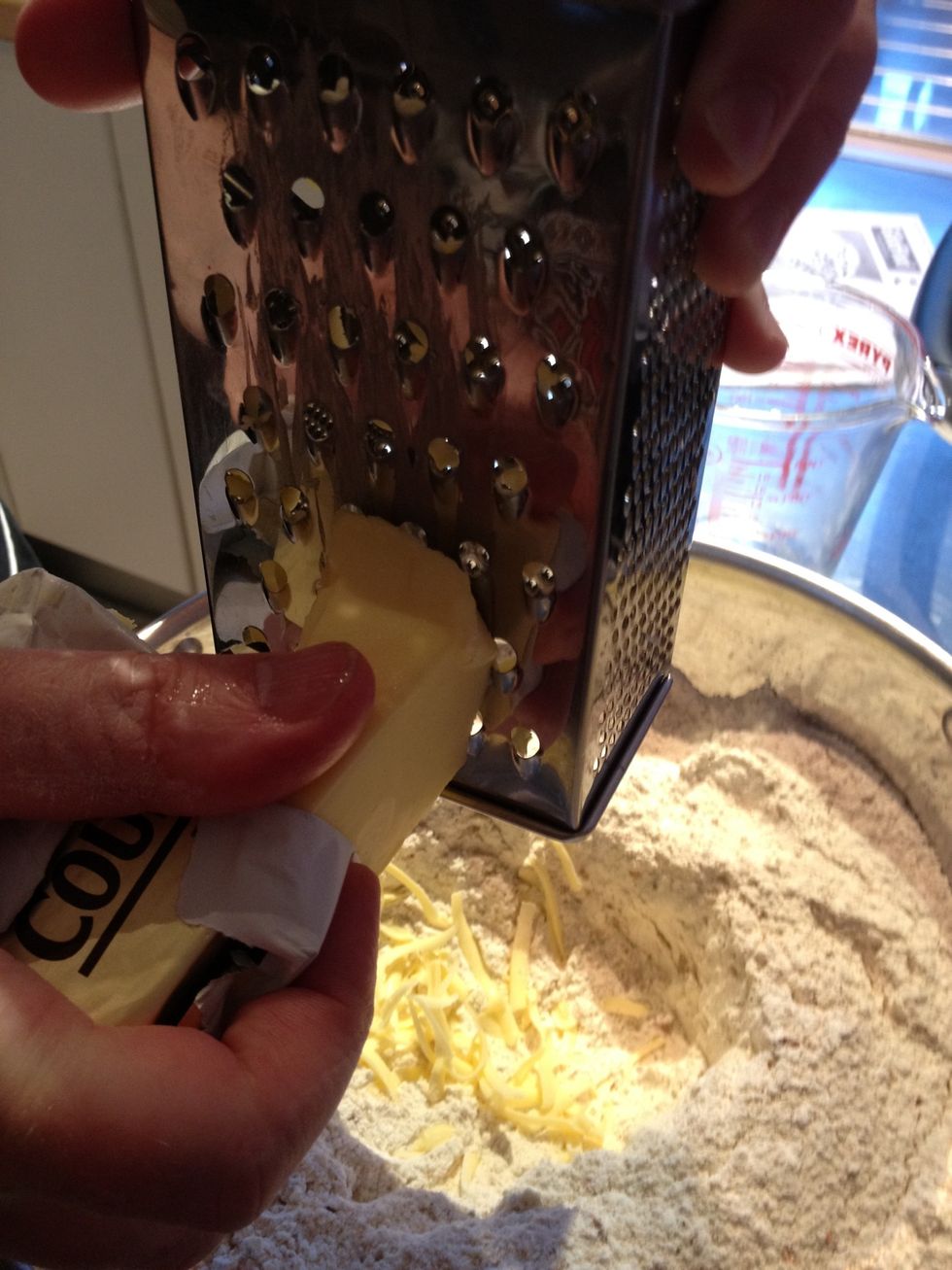 Grate the cold butter, straight out from the fridge.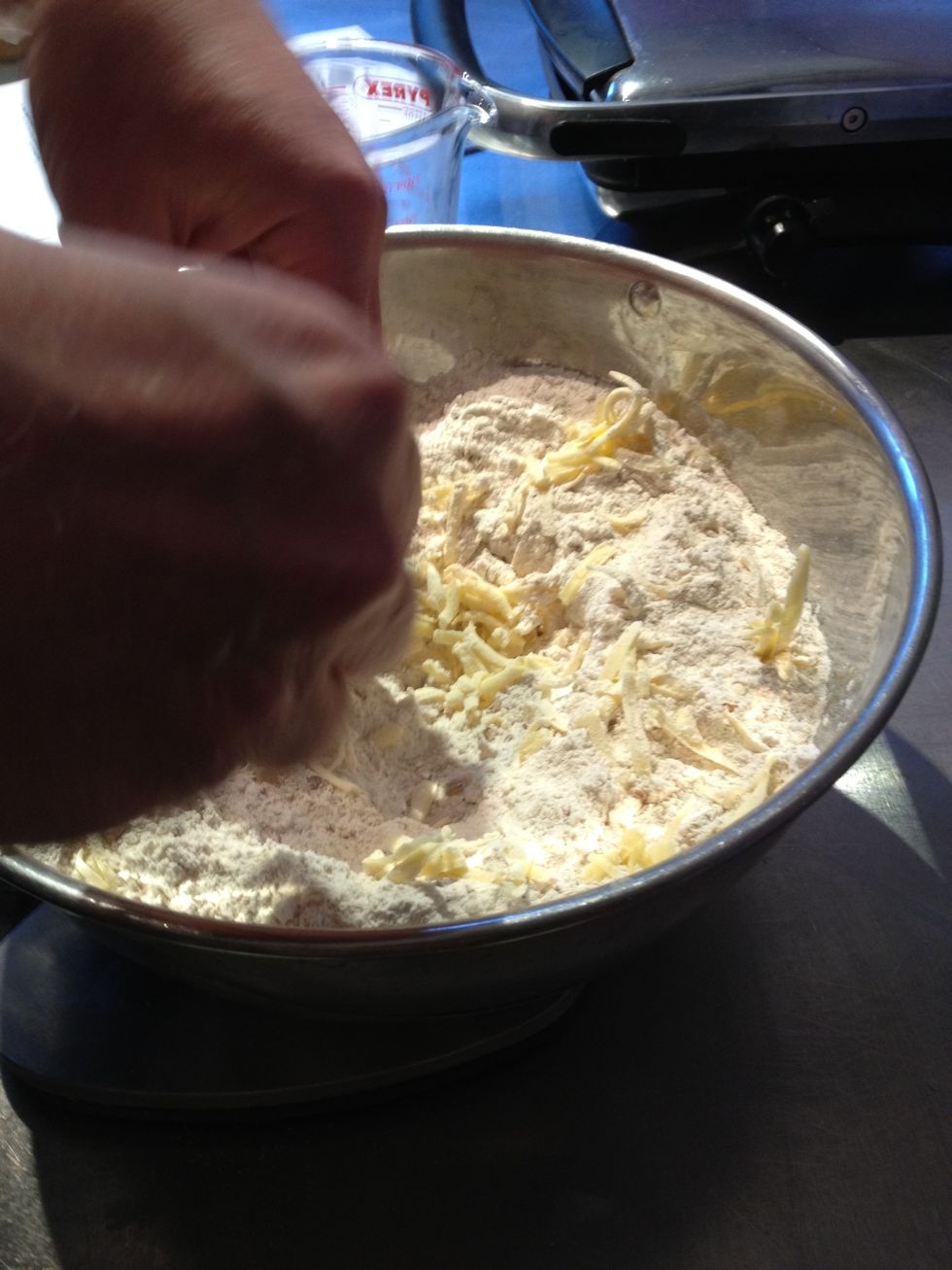 Rub the butter into the flour mixture.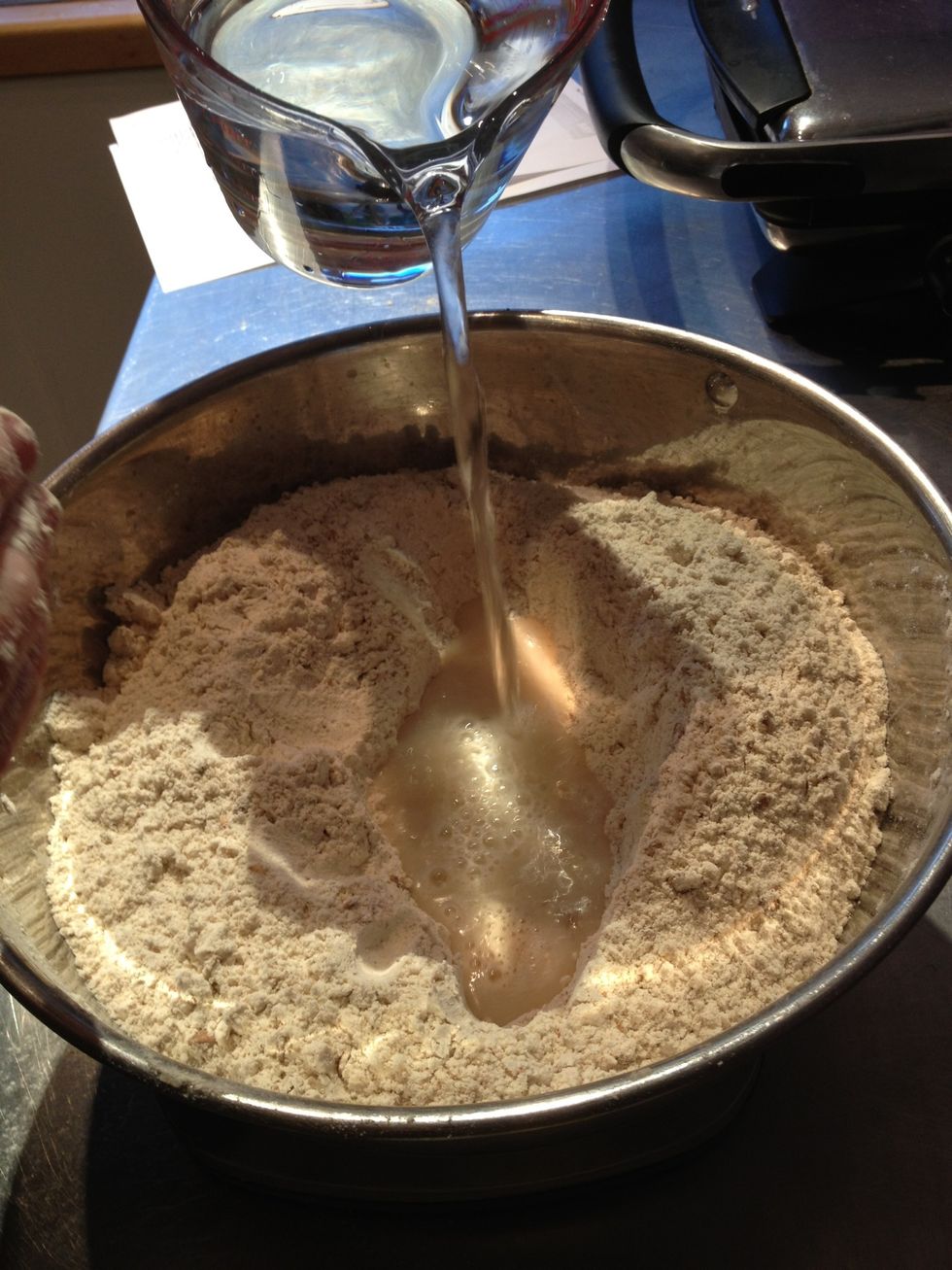 Have a jug with 625ml tepid water ready. Make a well into the flour and start adding water bit by bit, mixing it in with your hand.
Add a bit of water and continue mixing it in.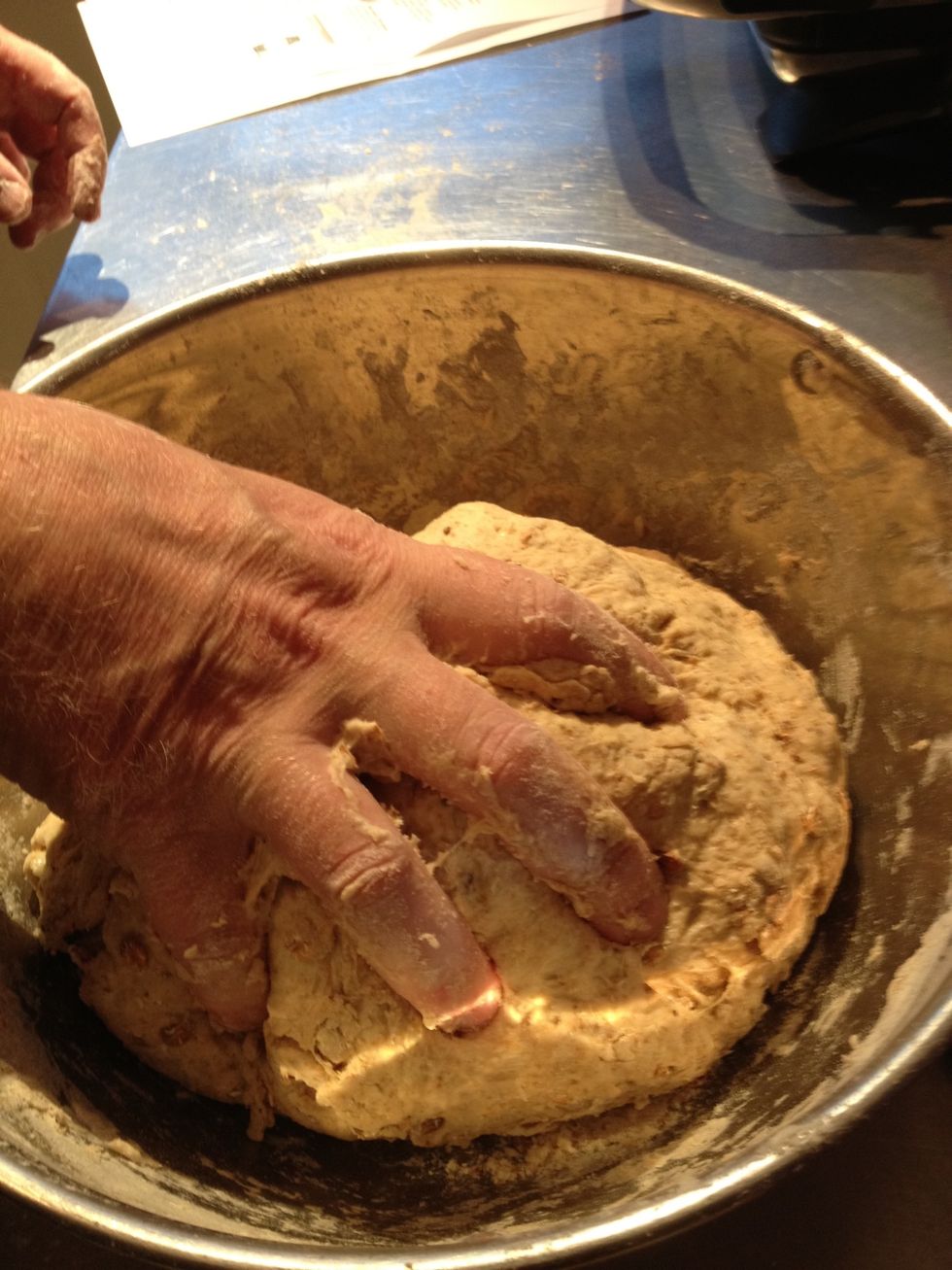 Dough comes together with enough water to pick all the flour from the bottom of the bowl. You might need to add a drop more of tepid water.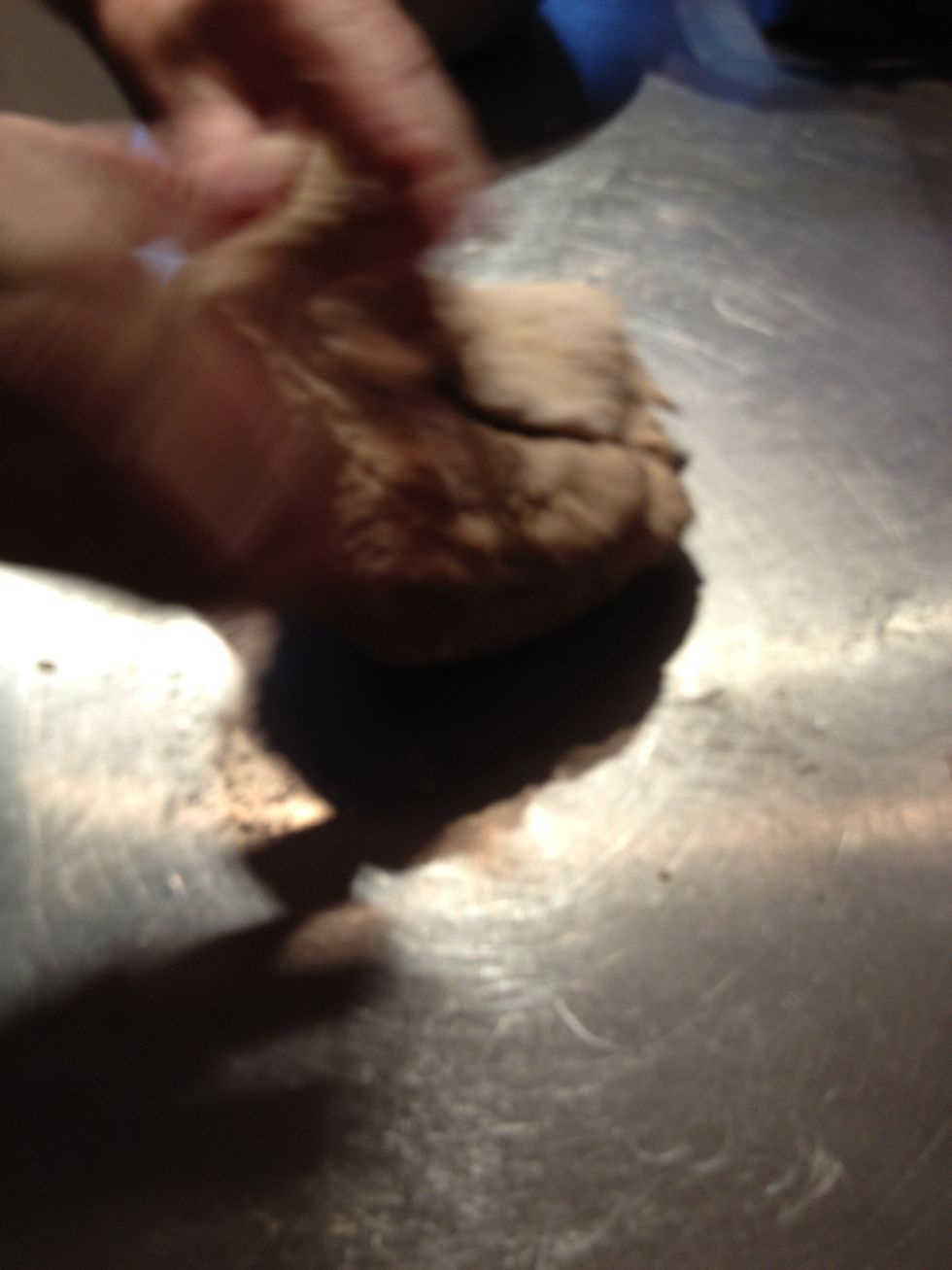 Start kneading.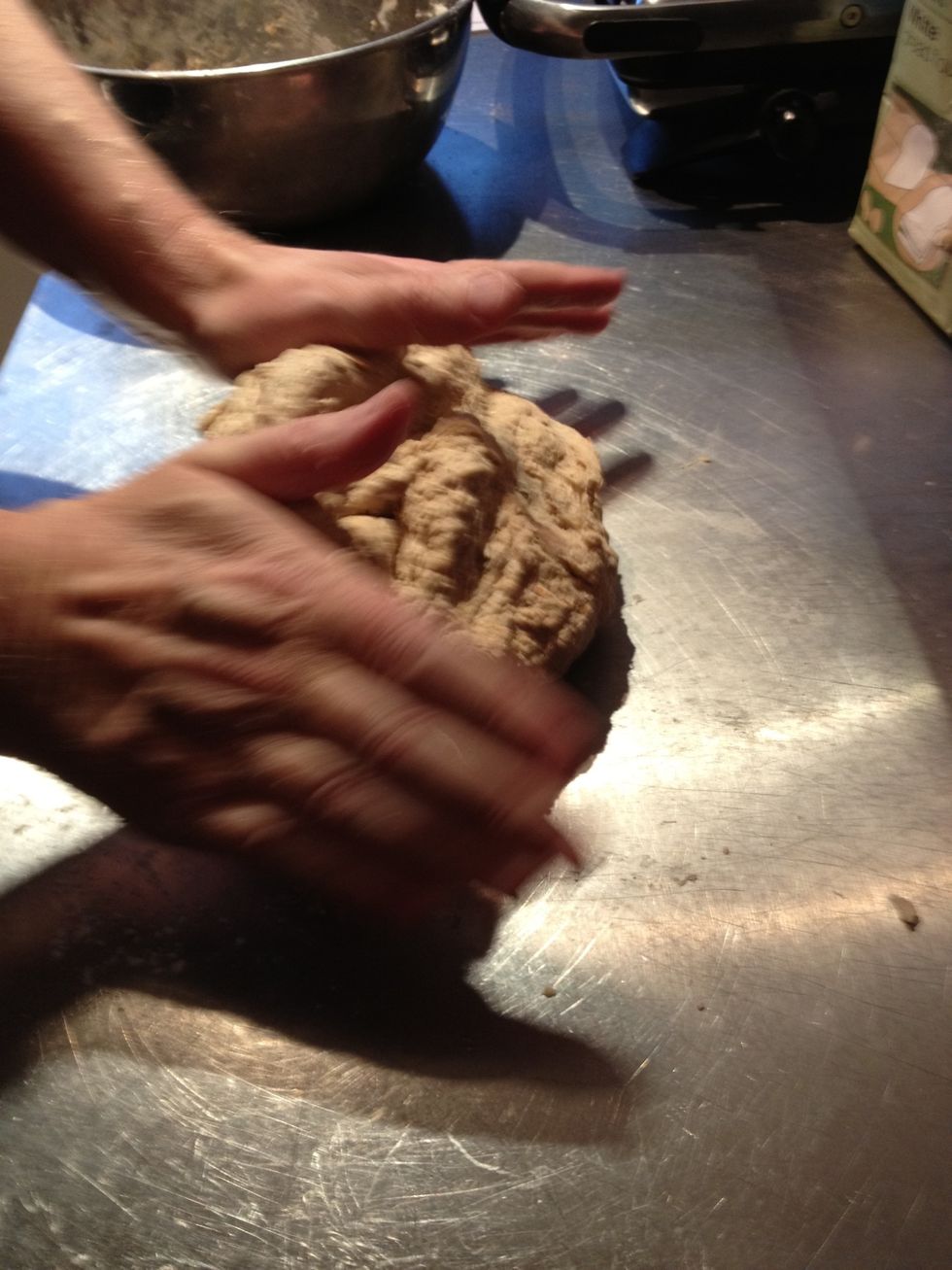 Knead for 8-10min until smooth and elastic.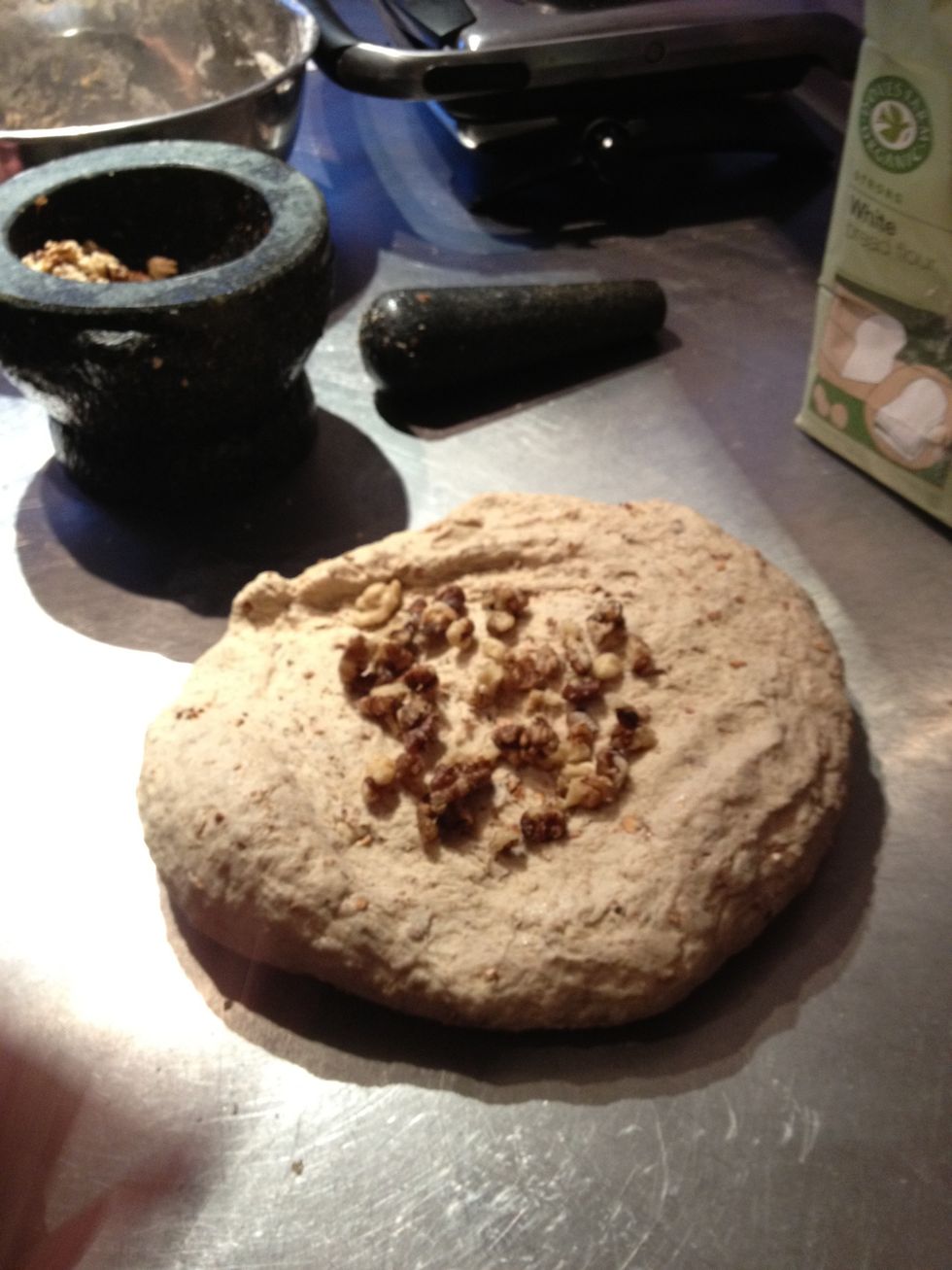 When willing, you can add some seeds/nuts and knead them in the dough. (100g of crushed walnuts on the picture).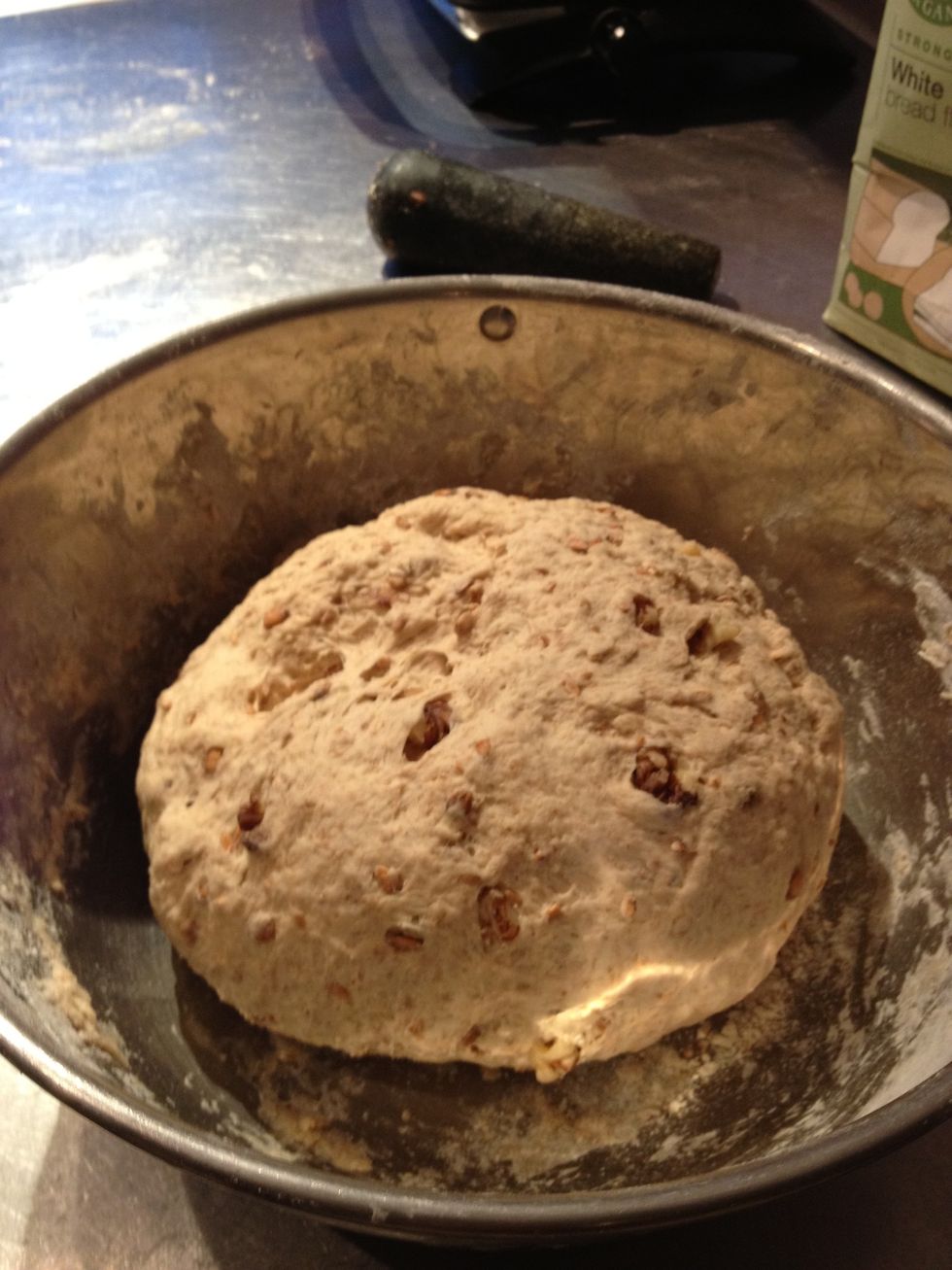 Put the dough ball back in to the bowl.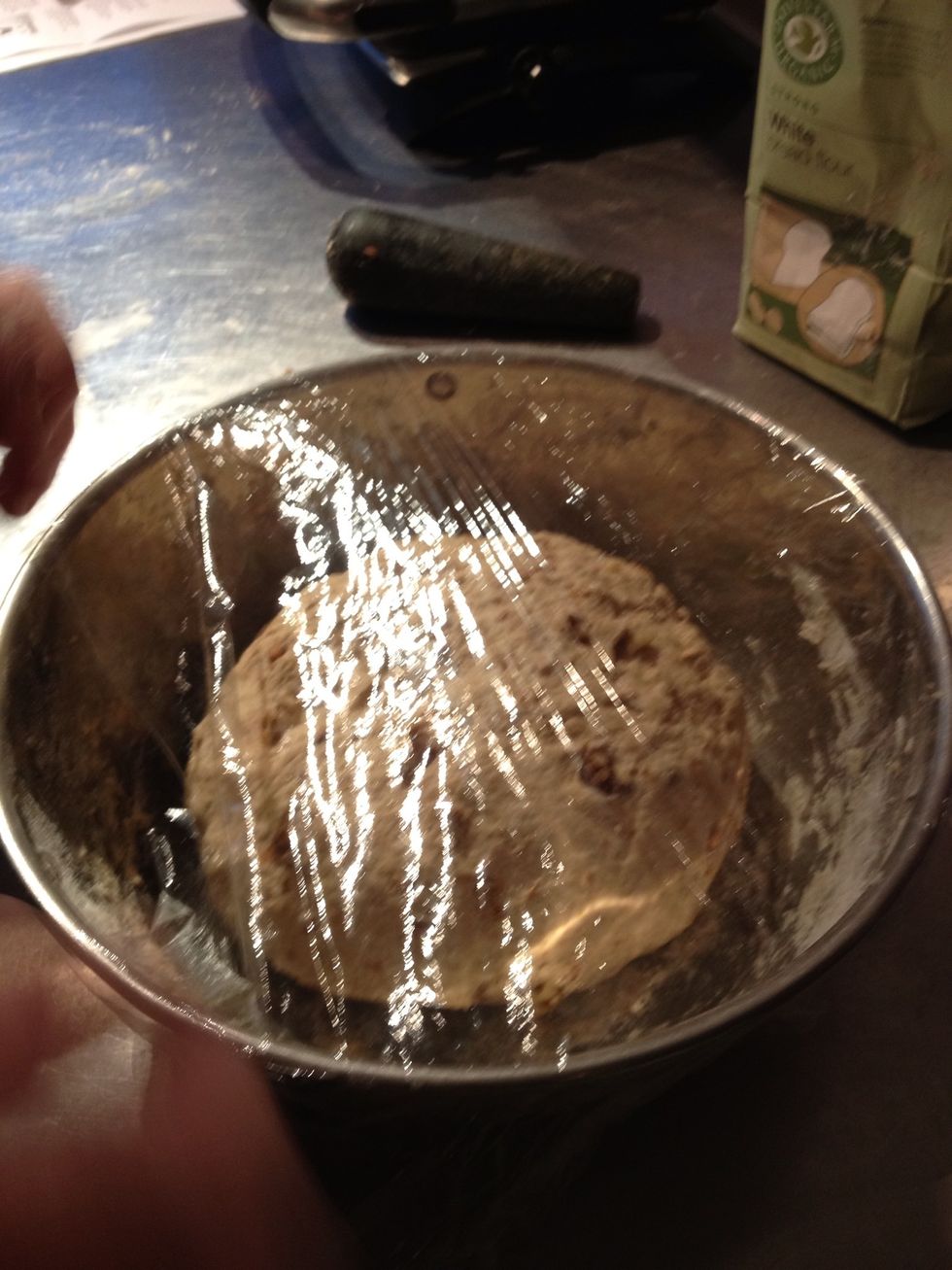 Cover the dough with cling film and let it rise in a warm place for 45min. (Rising the dough in a warmed up tumble dryer which is switched off! has proven to work well).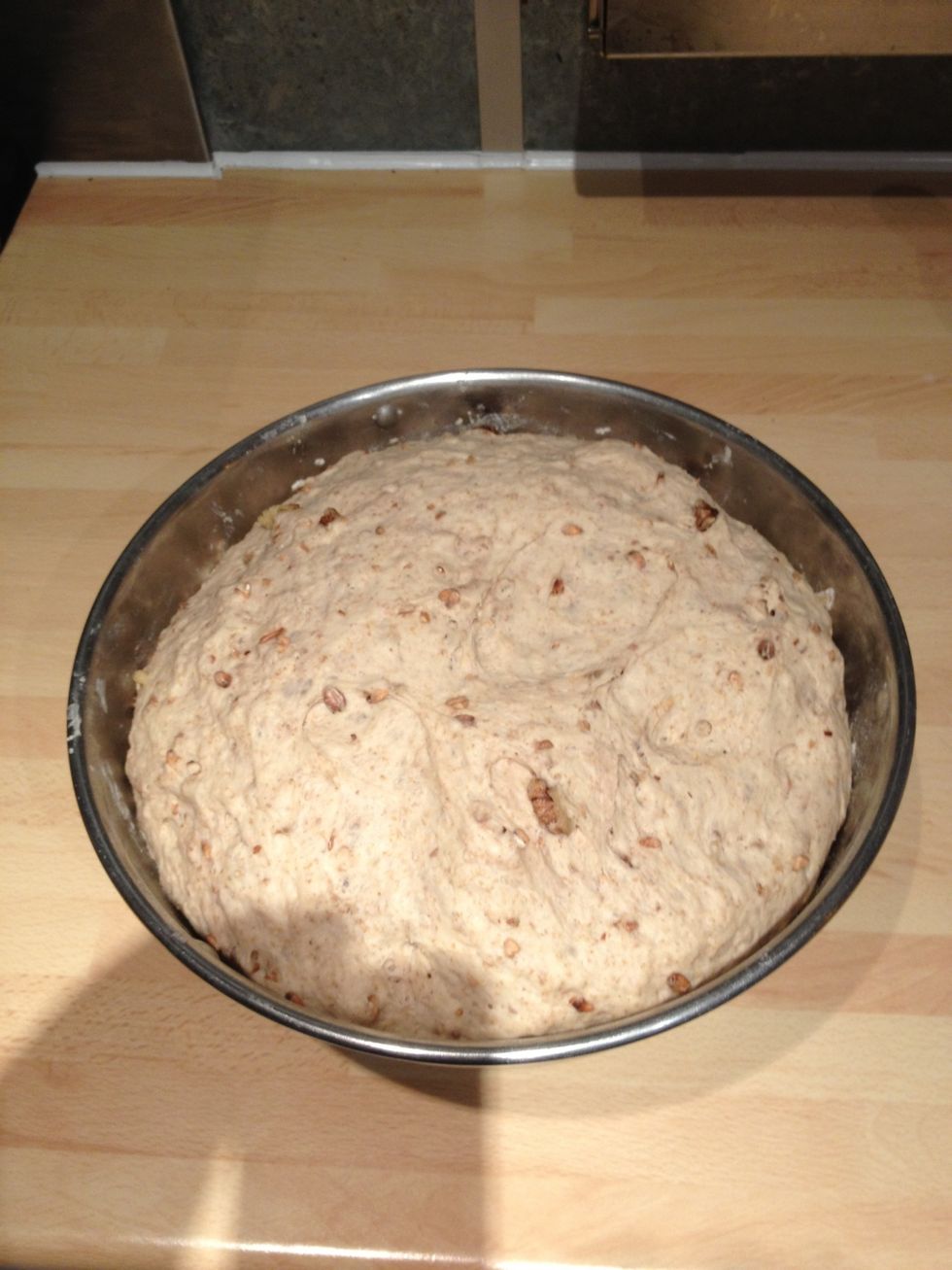 It must at least double in size.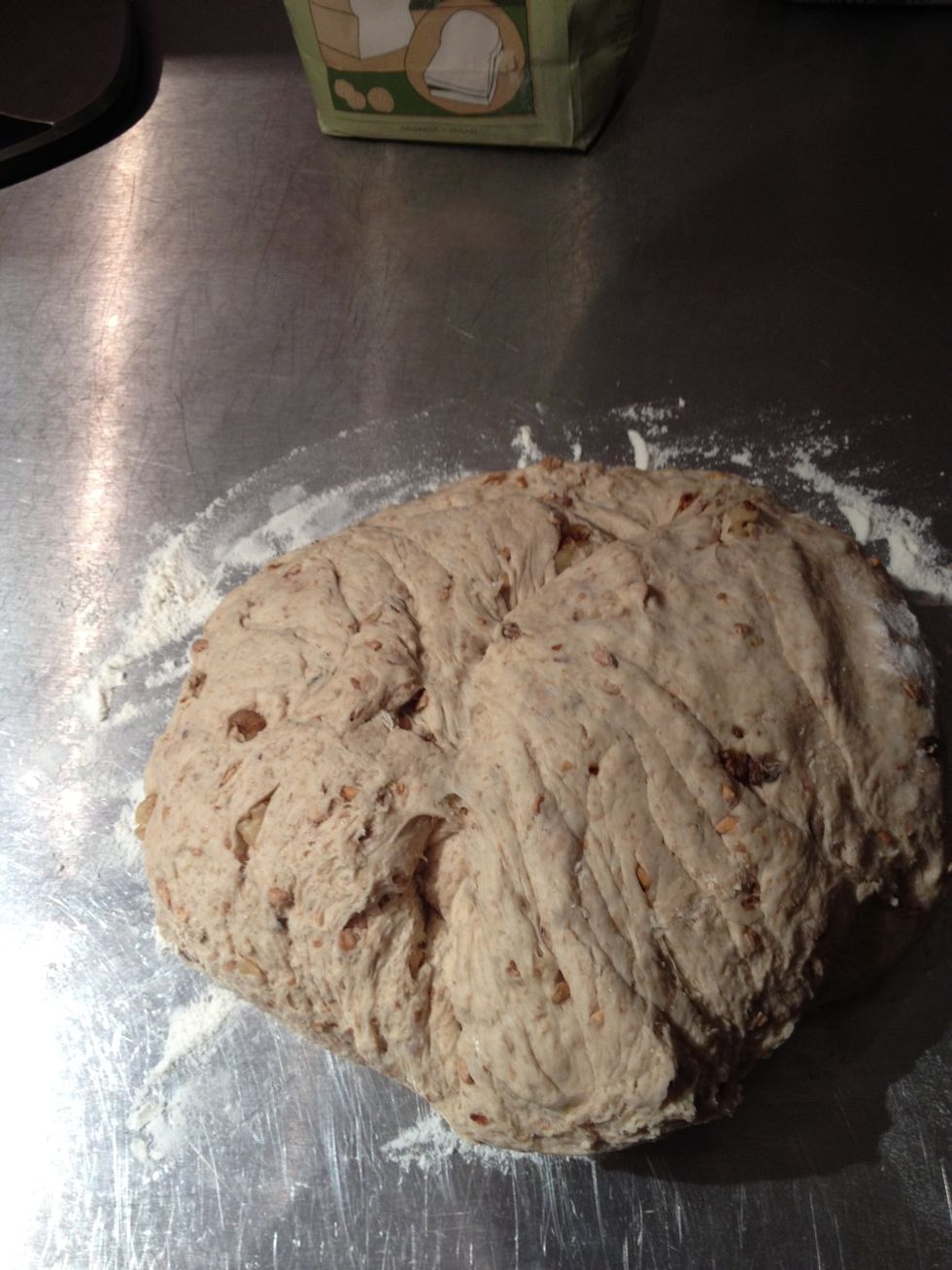 Knock the dough back by taking it out of the bowl and kneading it three times.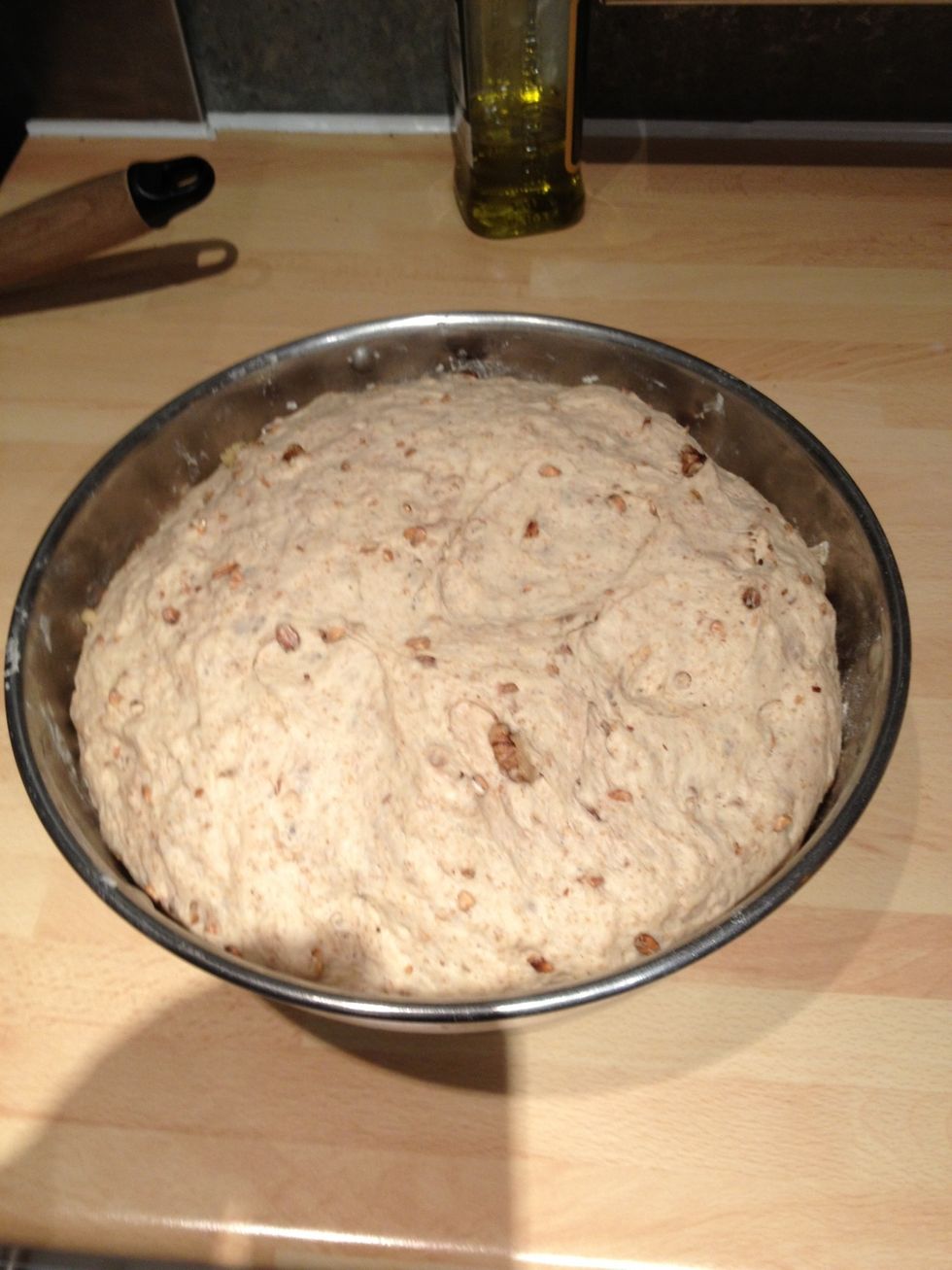 Let it rise again until doubled in size. It will take less time now.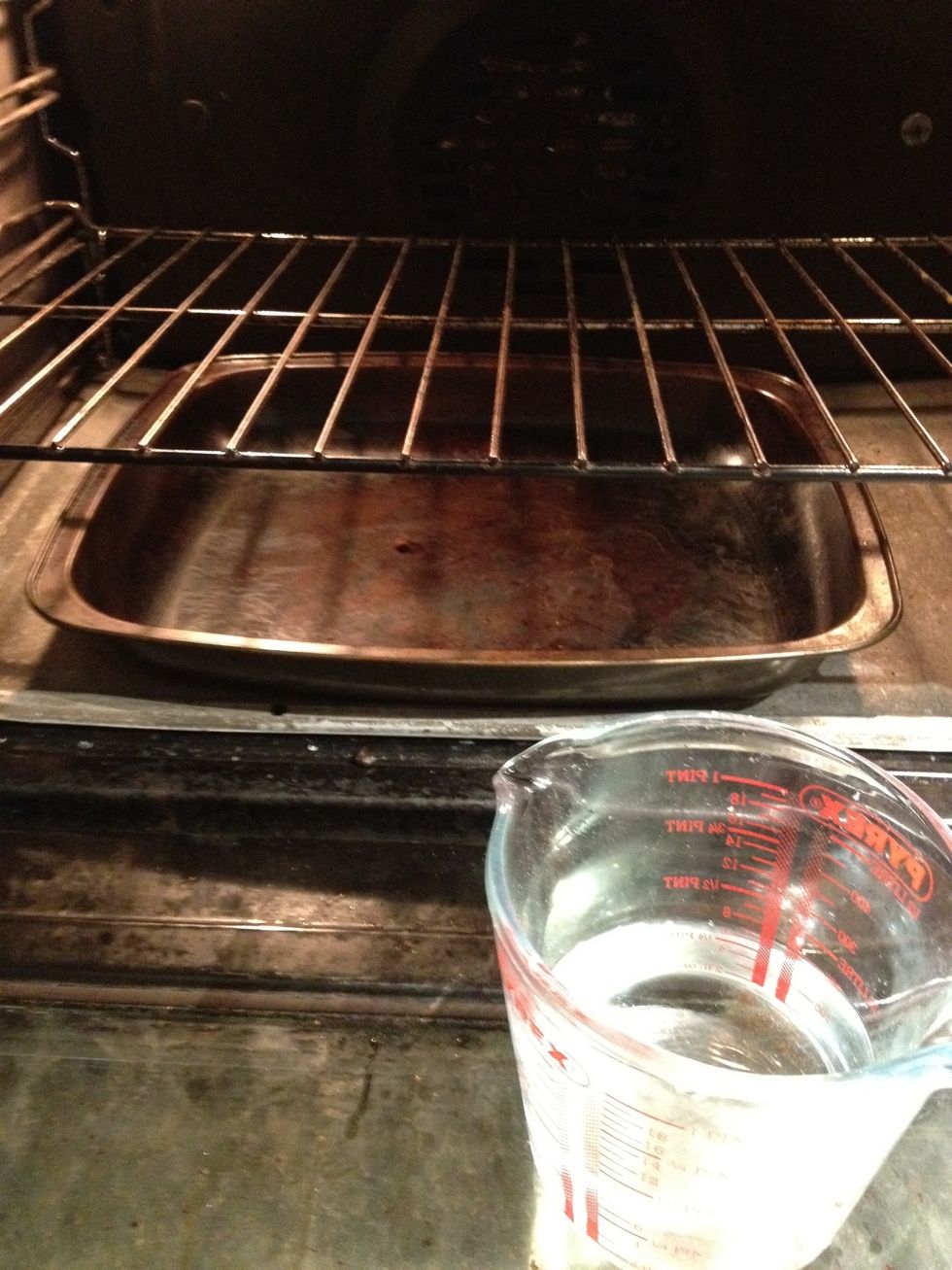 Place a roasting tin into the oven and heat it to 230 degrees centigrade. Measure out 250ml water to pour it into the hot tin as you place the bread into the oven.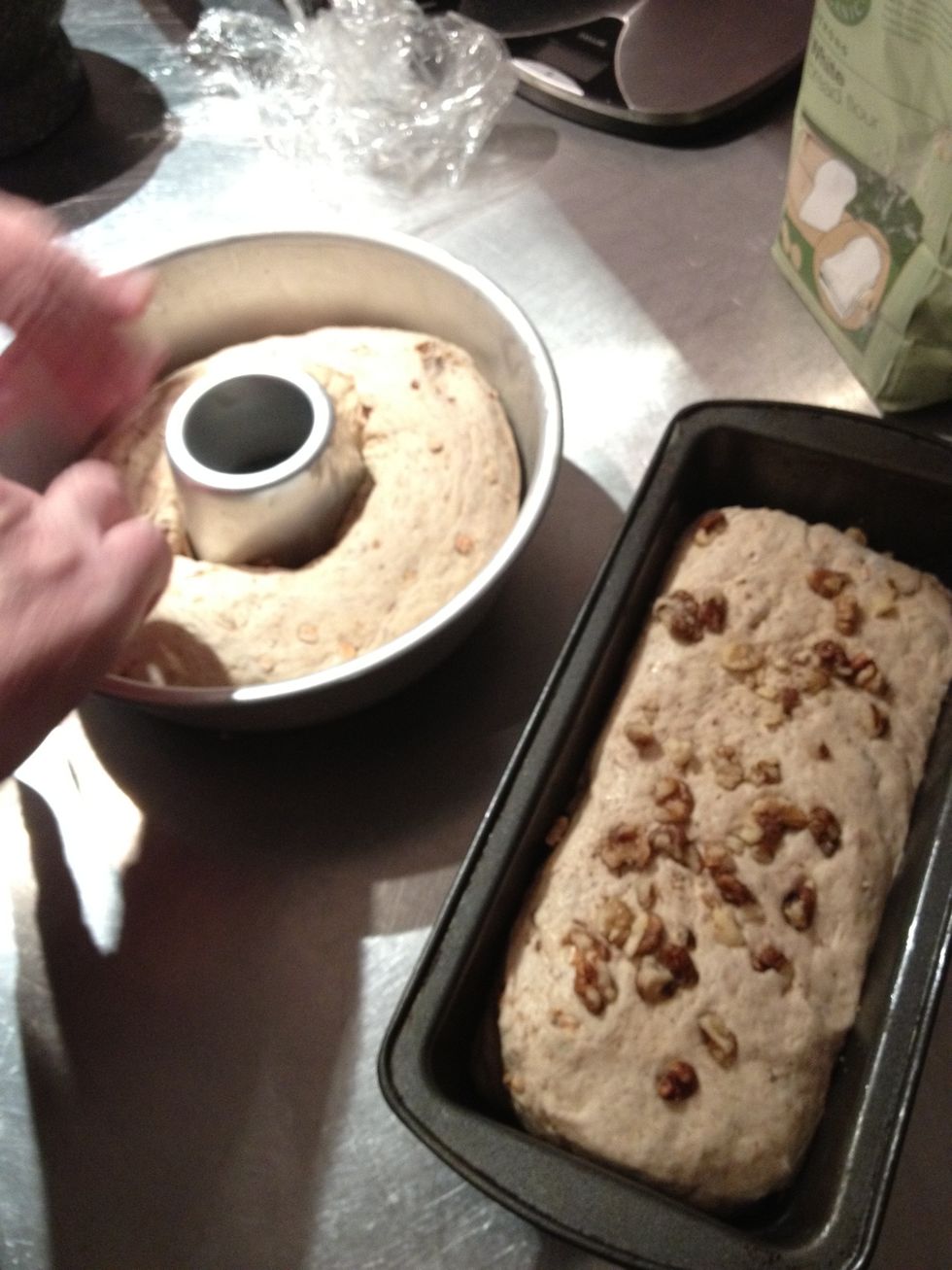 Shape the dough and put it into two tins, greased and layered with a greaseproof paper. Their crust will become crispy thanks to the water you are pouring into the heated roasting tin.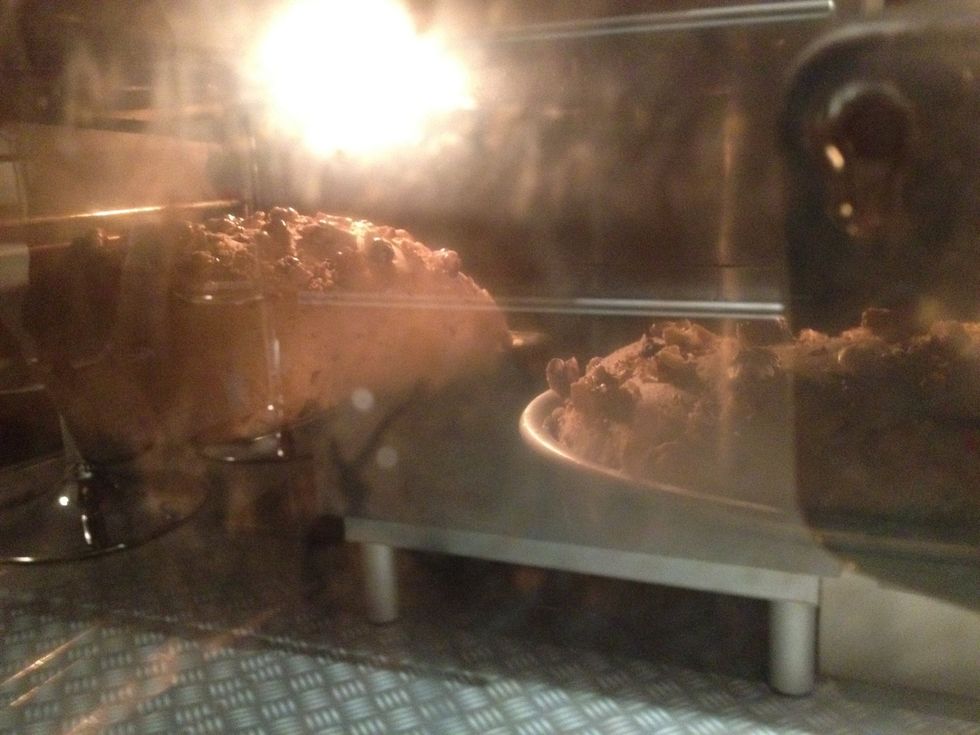 Bake for 30min. If the tops start to brown too much cover with tin foil for the last 5min.
Bread is ready when nicely browned on top, sounds hollow when tapped, when turned out of the tin, base has to look baked.
200.0g White bread flour
800.0g Mixed grain bread flour
14.0g Dry instant yeast
3.0tsp Salt
40.0g Butter
600.0ml Tepid water