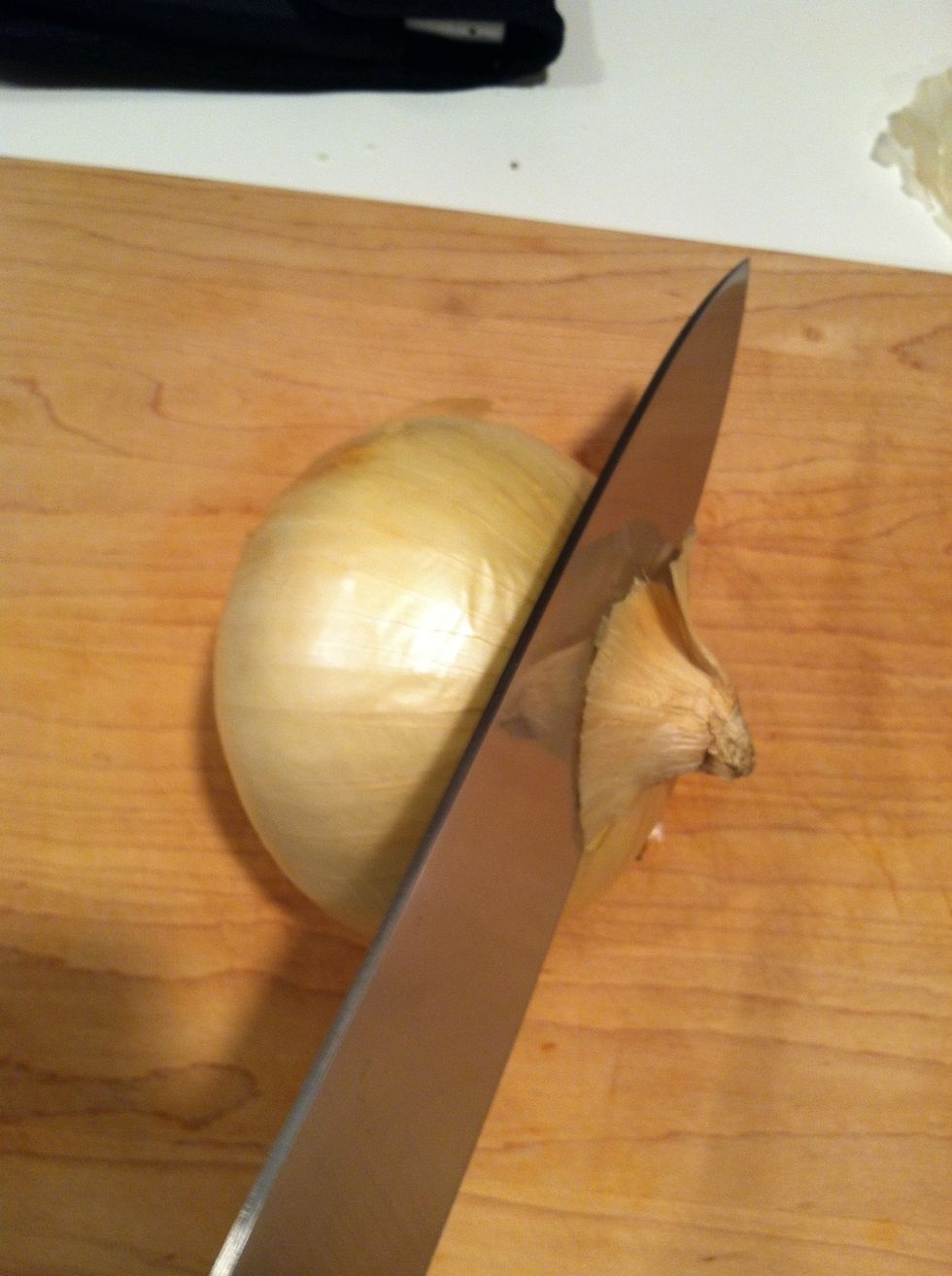 Preheat oven to 425 F. Then: Off with the tip.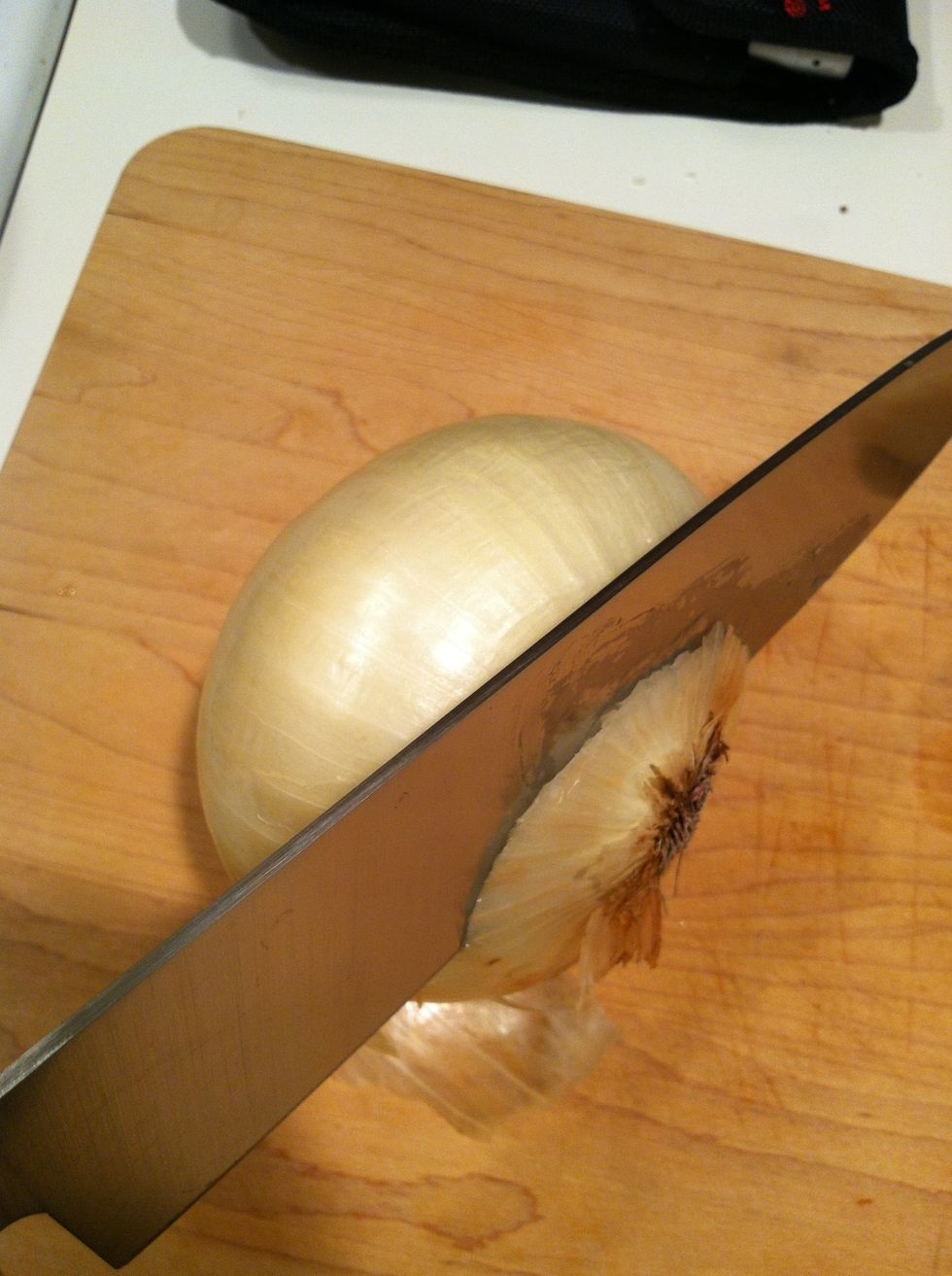 Cut the root end off, just enough.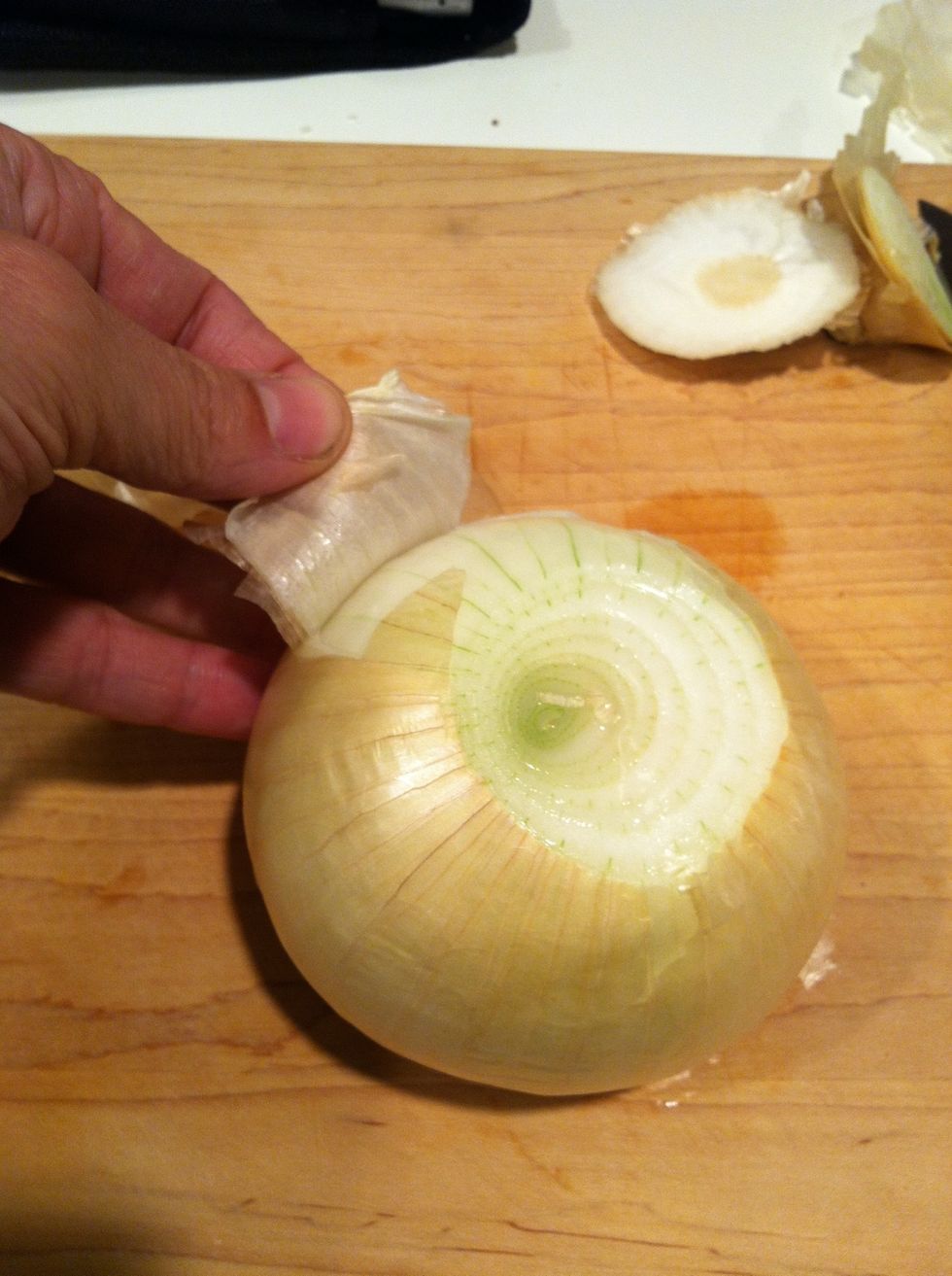 Peel the dry skin & green outer layer.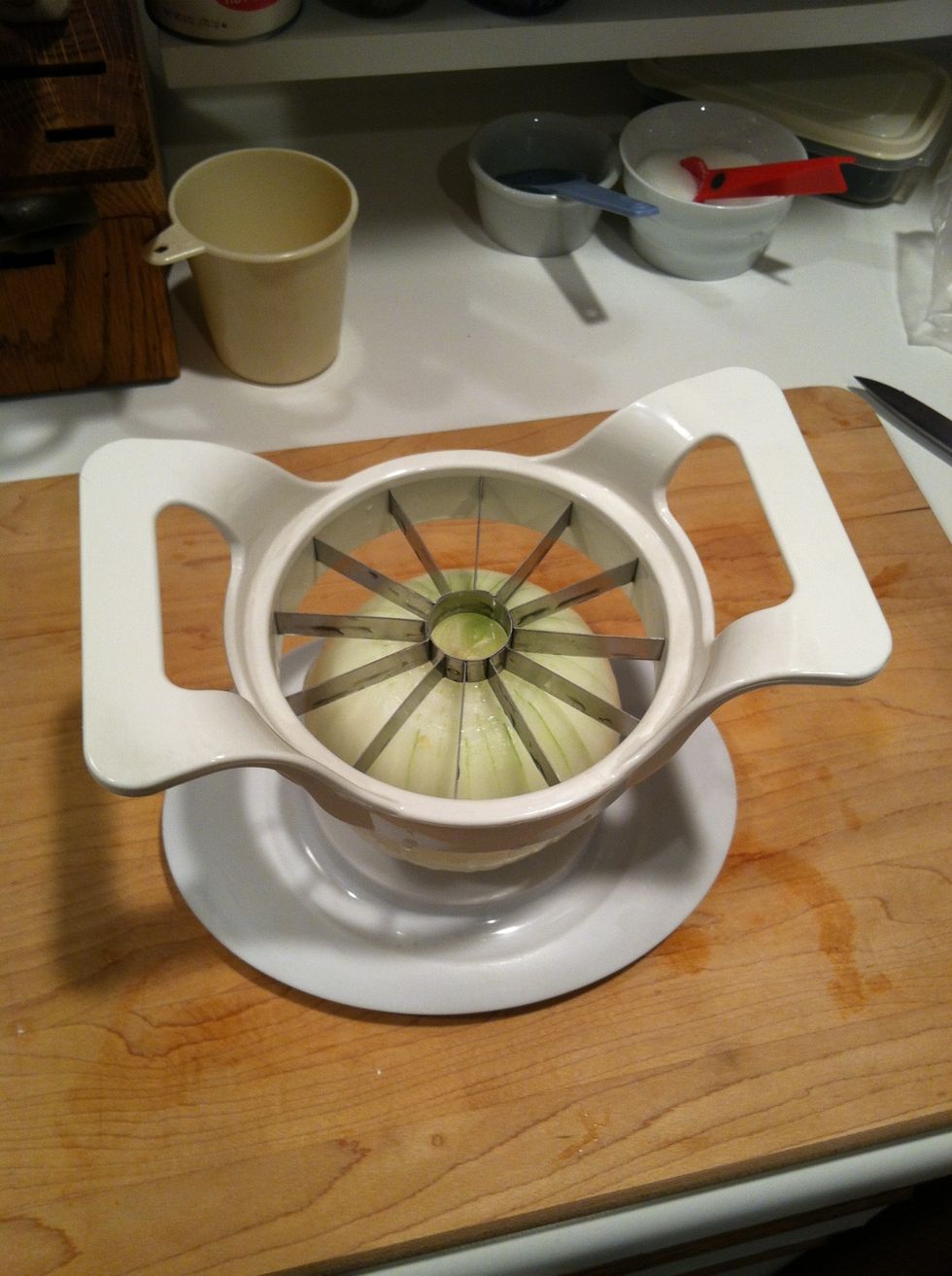 Cut sections with a knife, or just use this bad boy... Which turns out to be an apple slicer. Don't cut all the way through...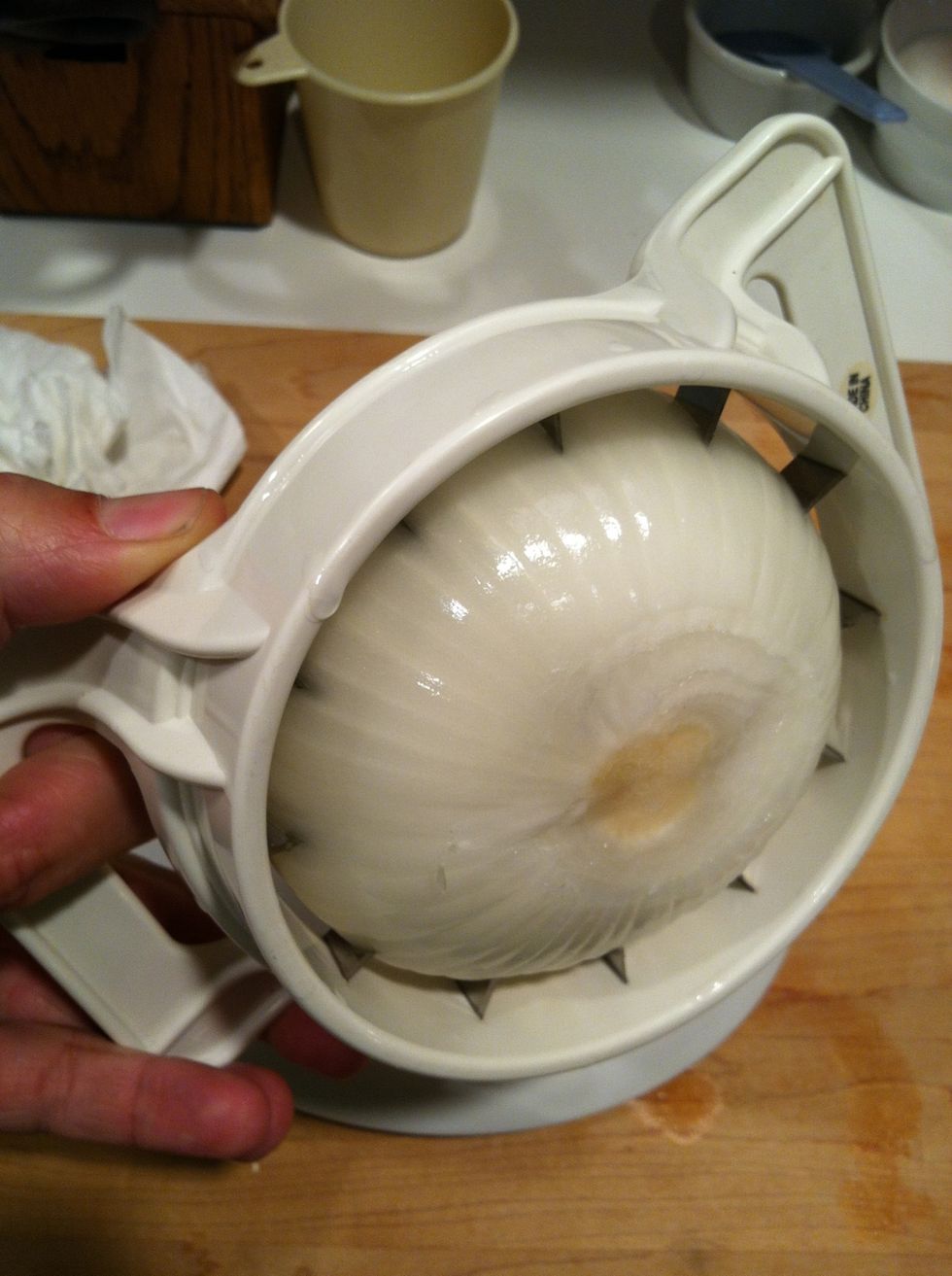 Cut until you get within half an inch or so of the bottom.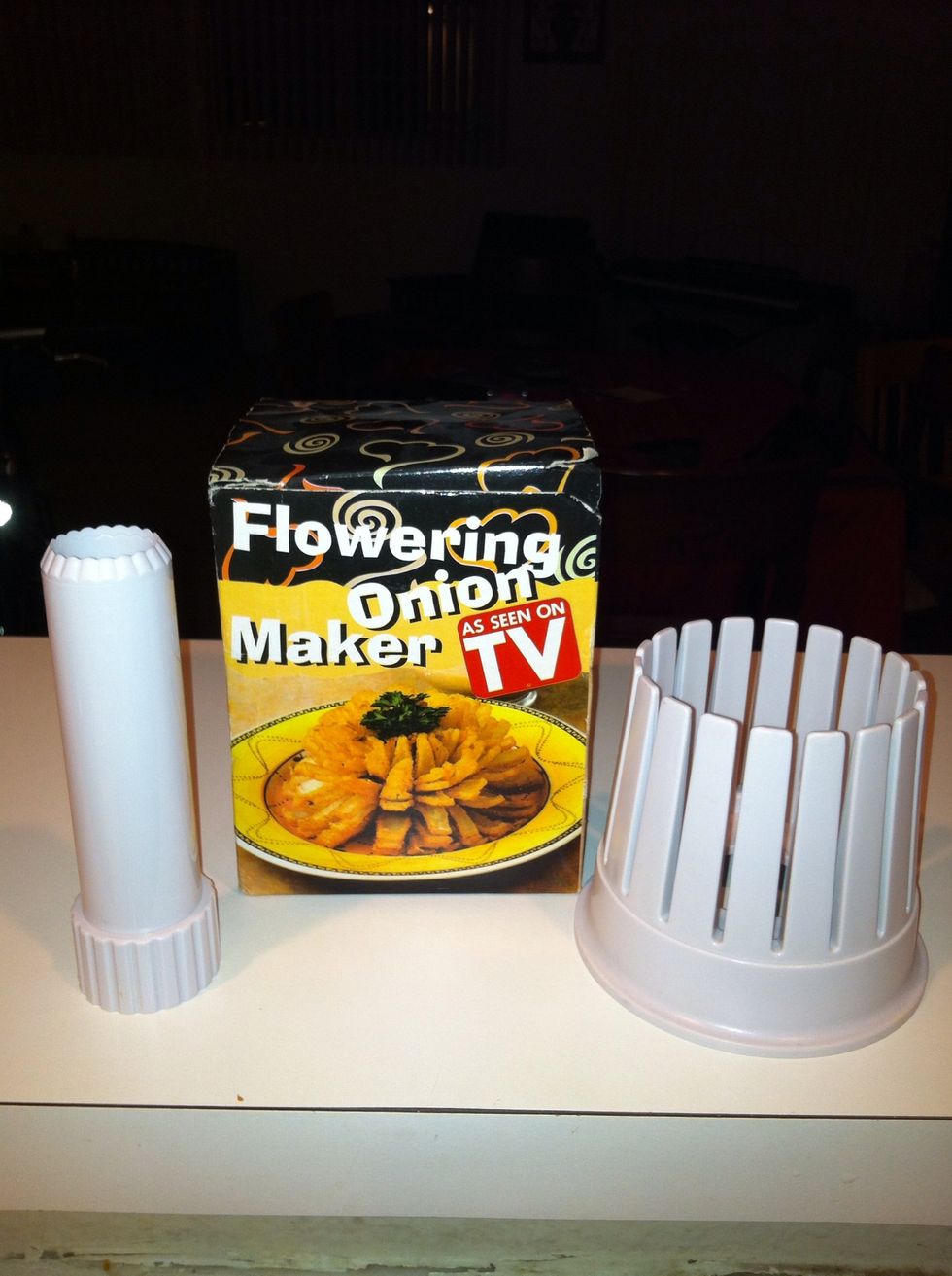 I was thinking of this device, which merely serves as a slicing guide. Lame. No wonder it's no longer made.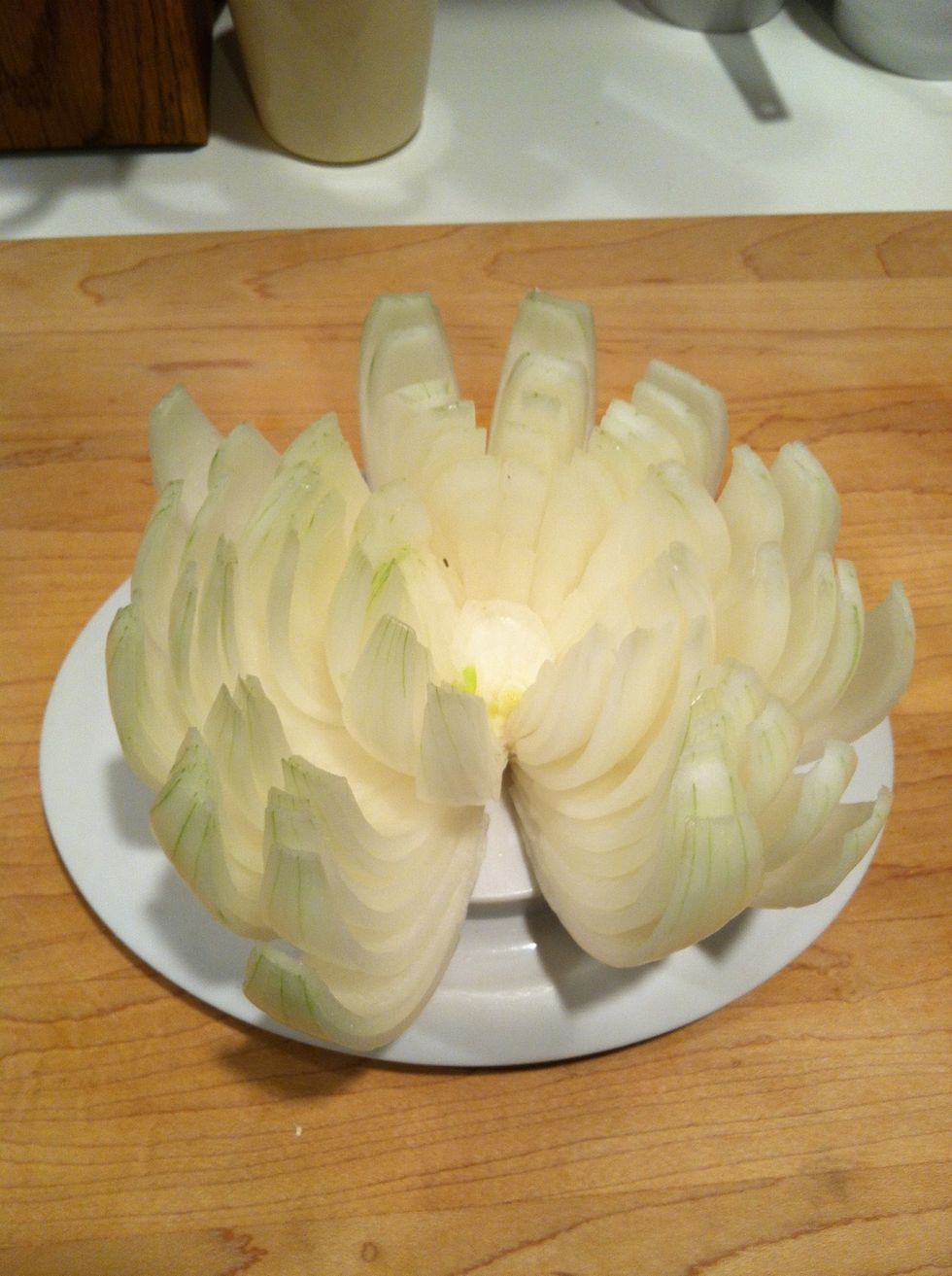 Spread the layers.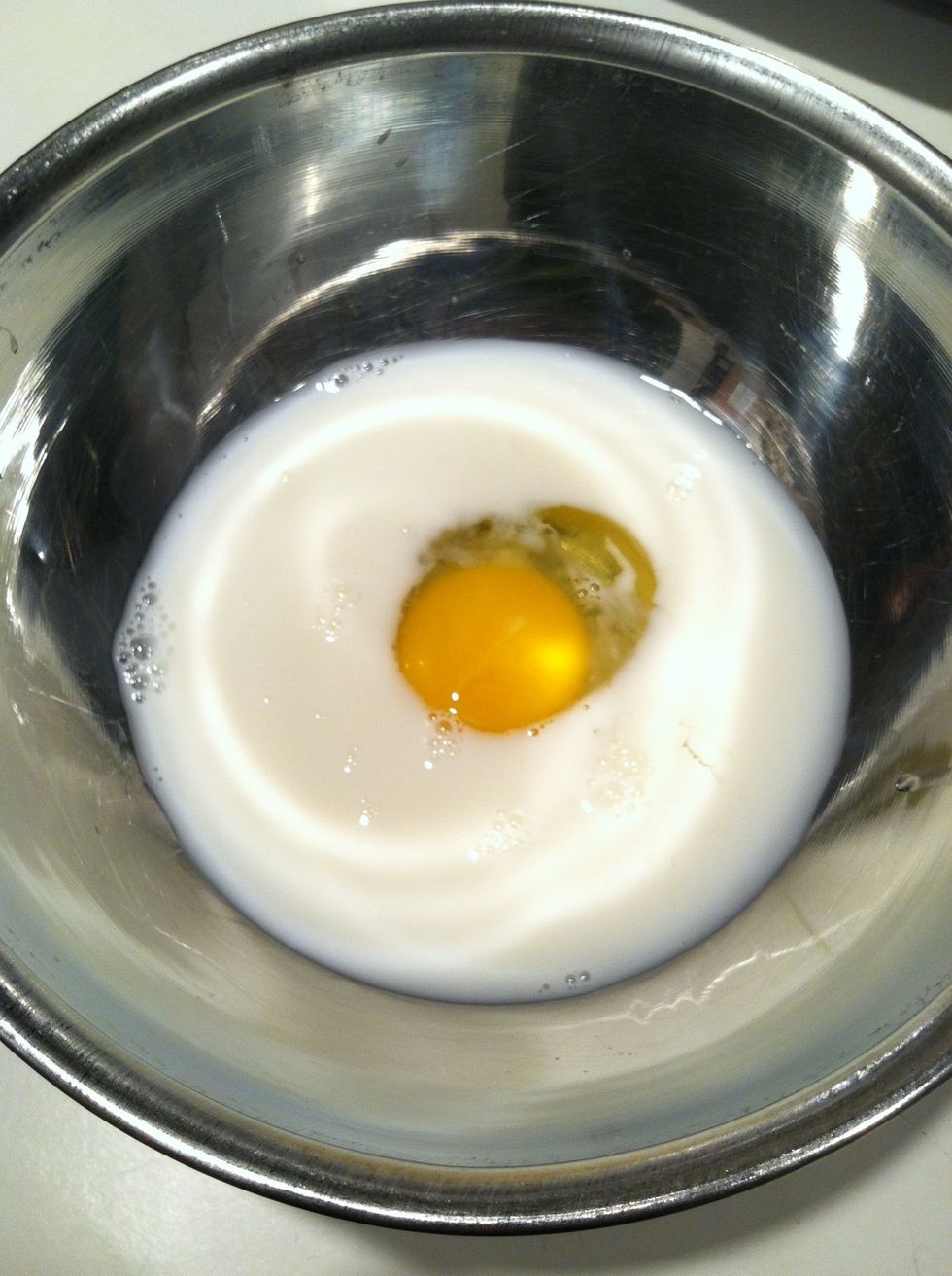 Beat the egg & milk together. They're barnyard friends.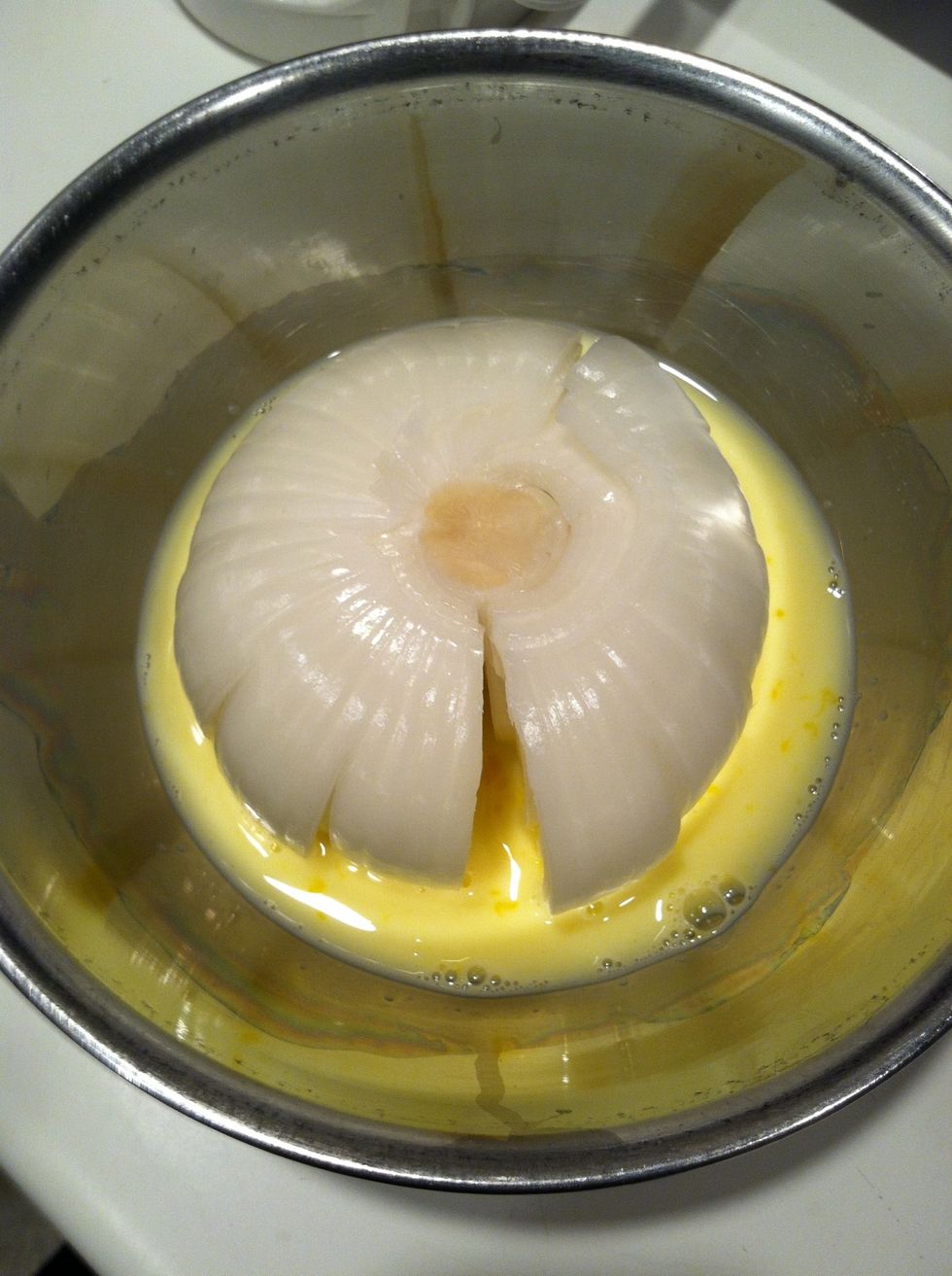 Dip the onion. Swish it, tilt the bowl, and roll the liquid around for good coverage.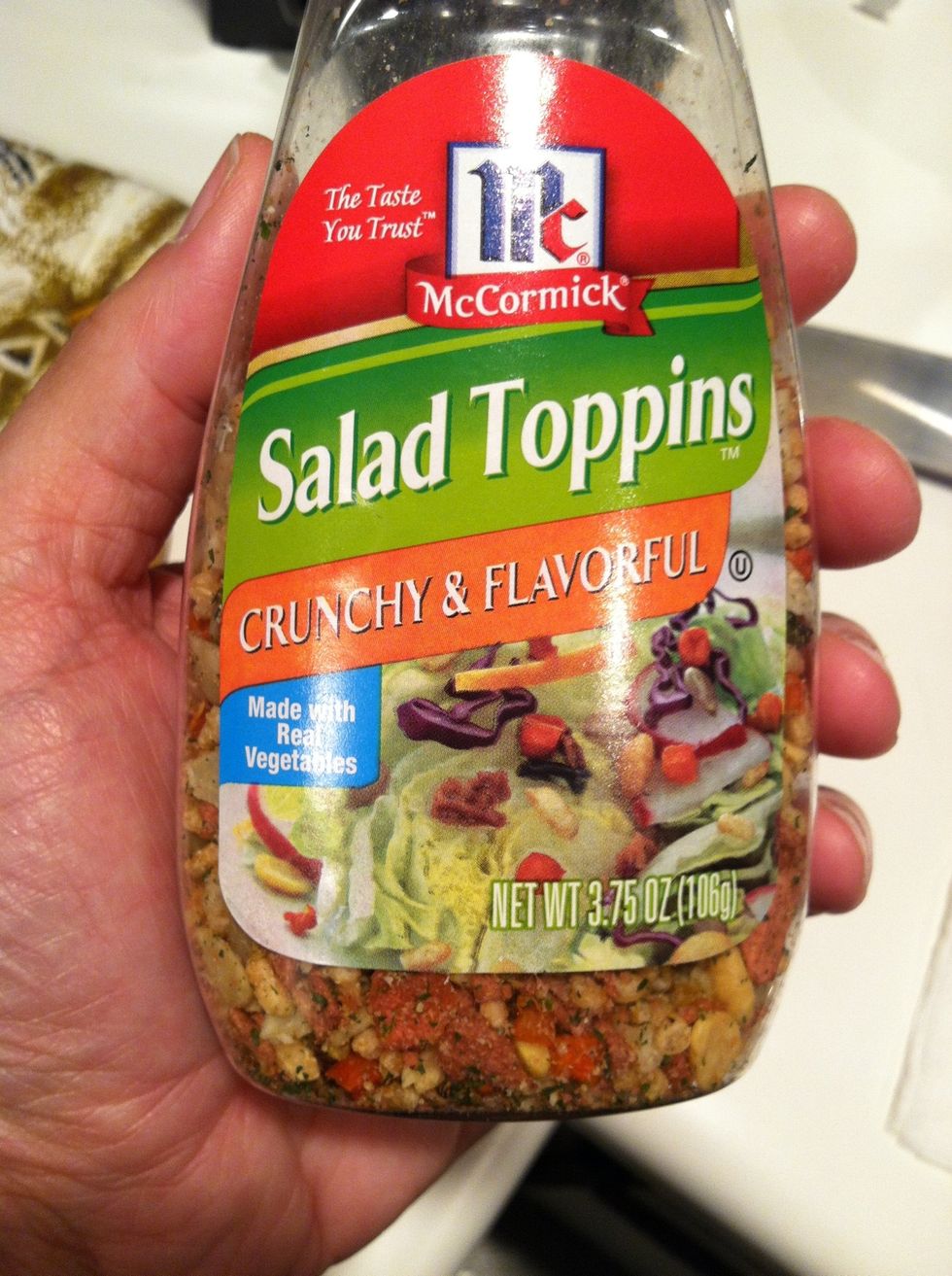 Breadcrumbs get soggy, so I tried sprinkling this mix on the onion. It's still not crunchy. I want to try Bacos, but they've become hard to find. Maybe skip toppings altogether until after baking.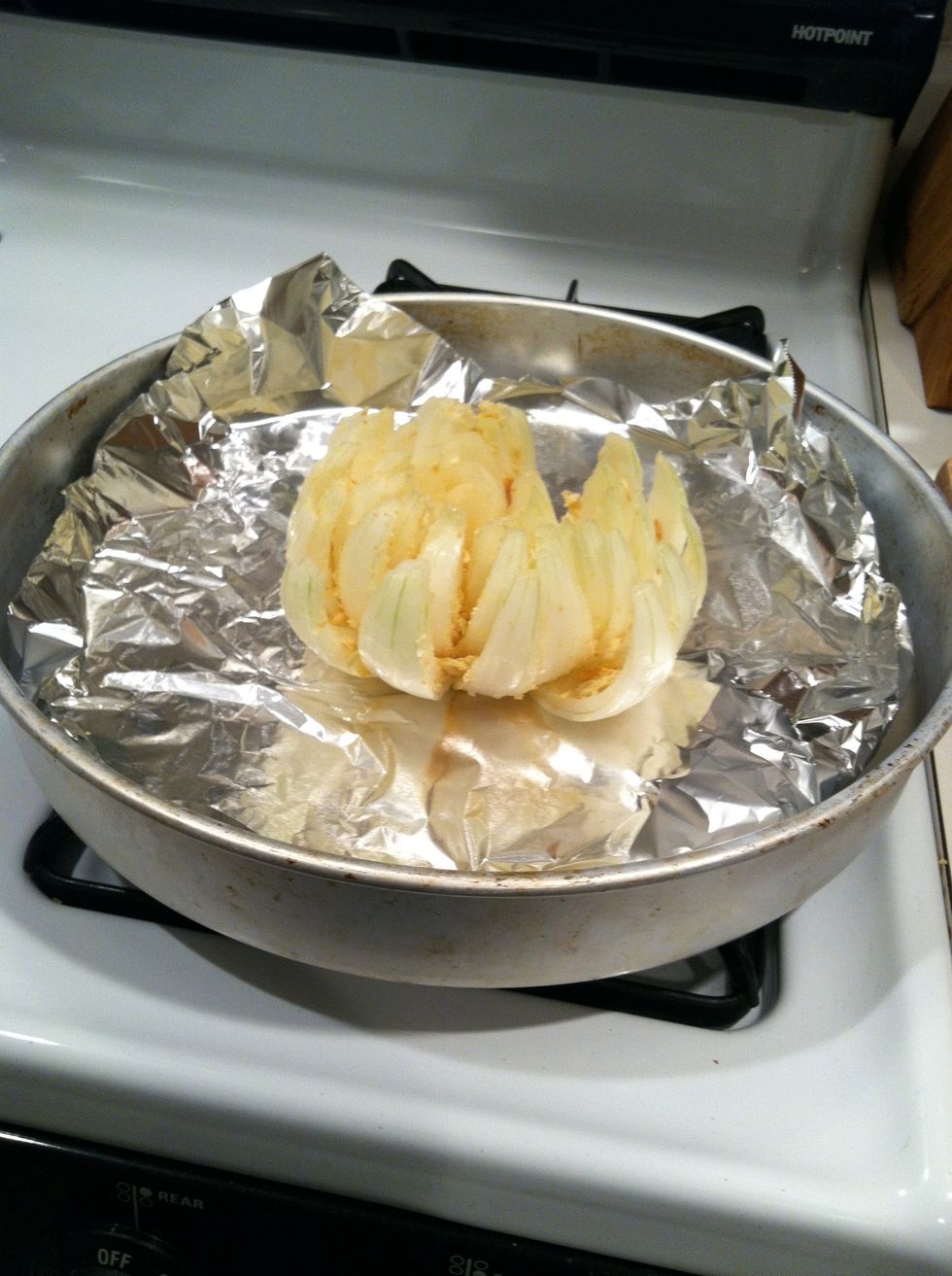 Shake out the excess breadcrumbs or toppings. Put the onion on foil on a cookie sheet or similar surface.
Close the foil around the onion and secure the top.
Bake for 30 minutes at 425 F.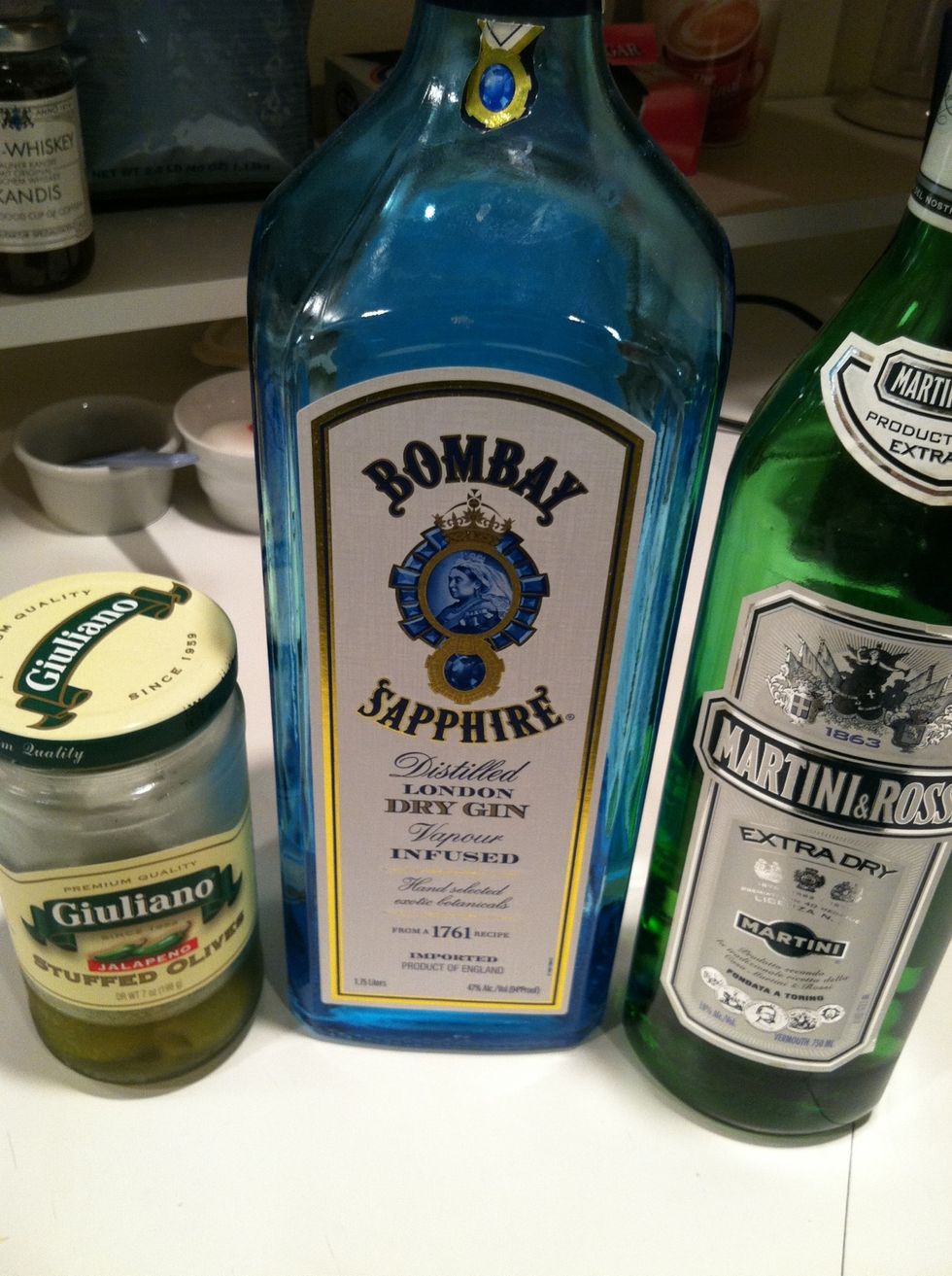 Here's an idea.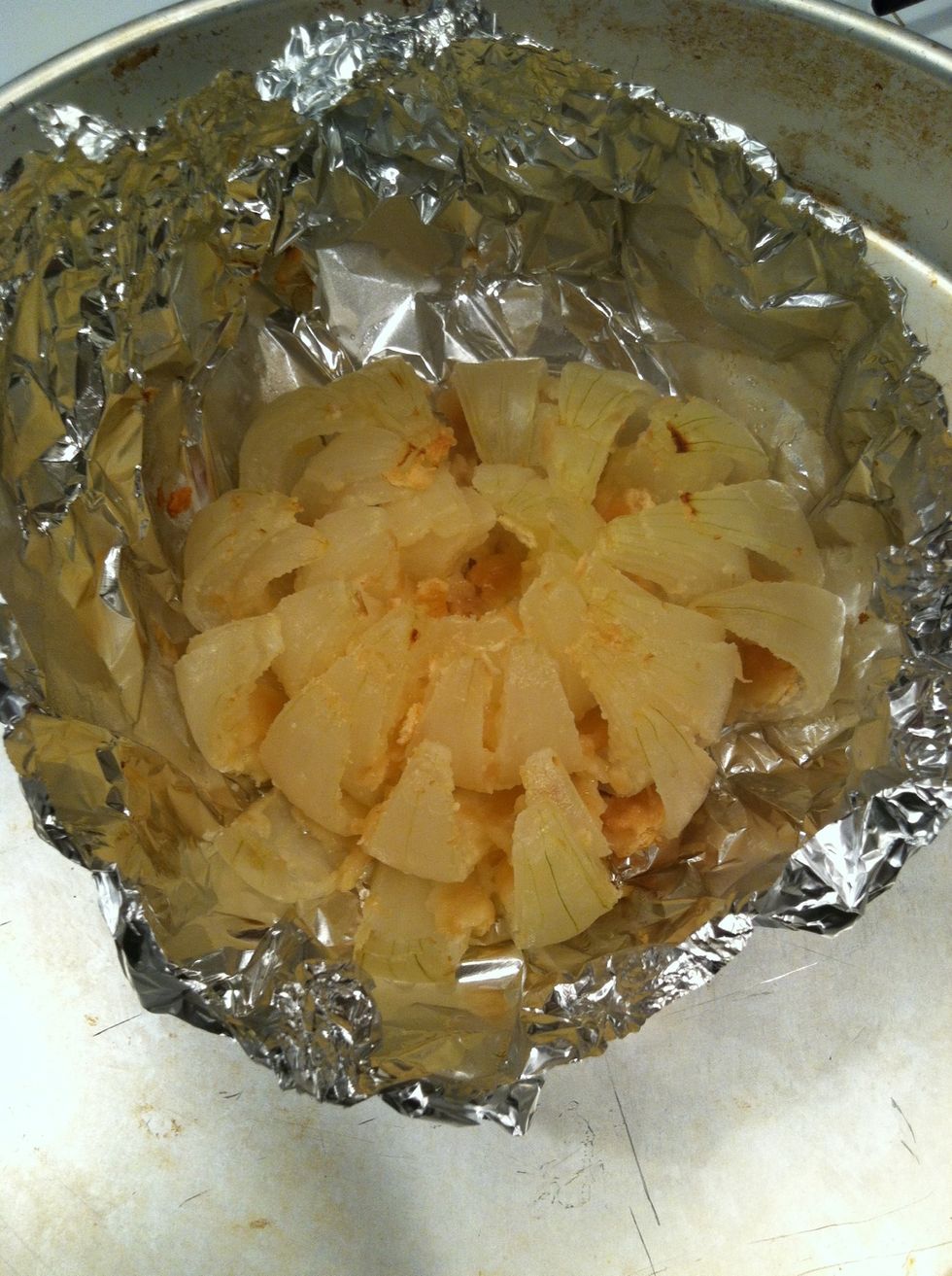 Add seasoning and chow.
1.0 Onion, large sweet
1.0 Egg, large
0.0c Milk
1.0c Breadcrumbs, crushed seasoned