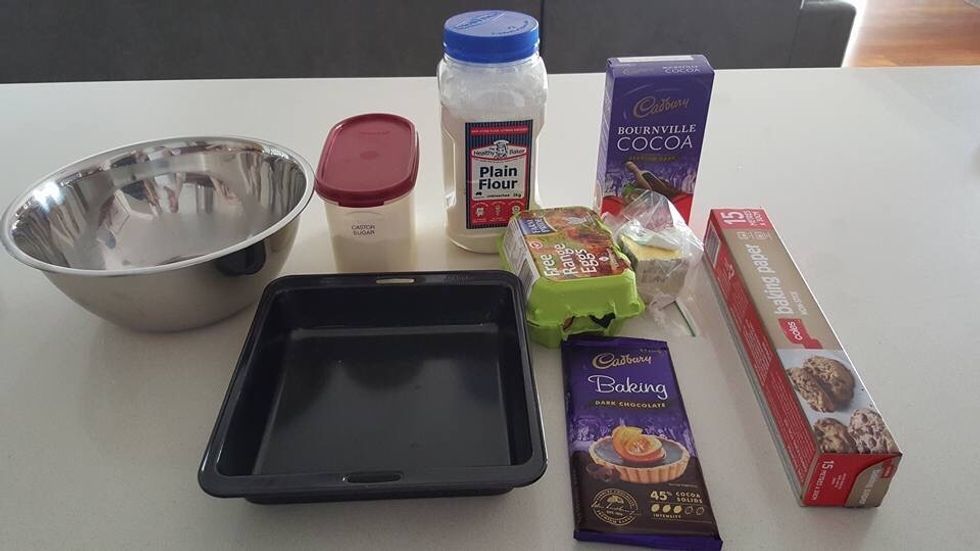 Collect all the ingredients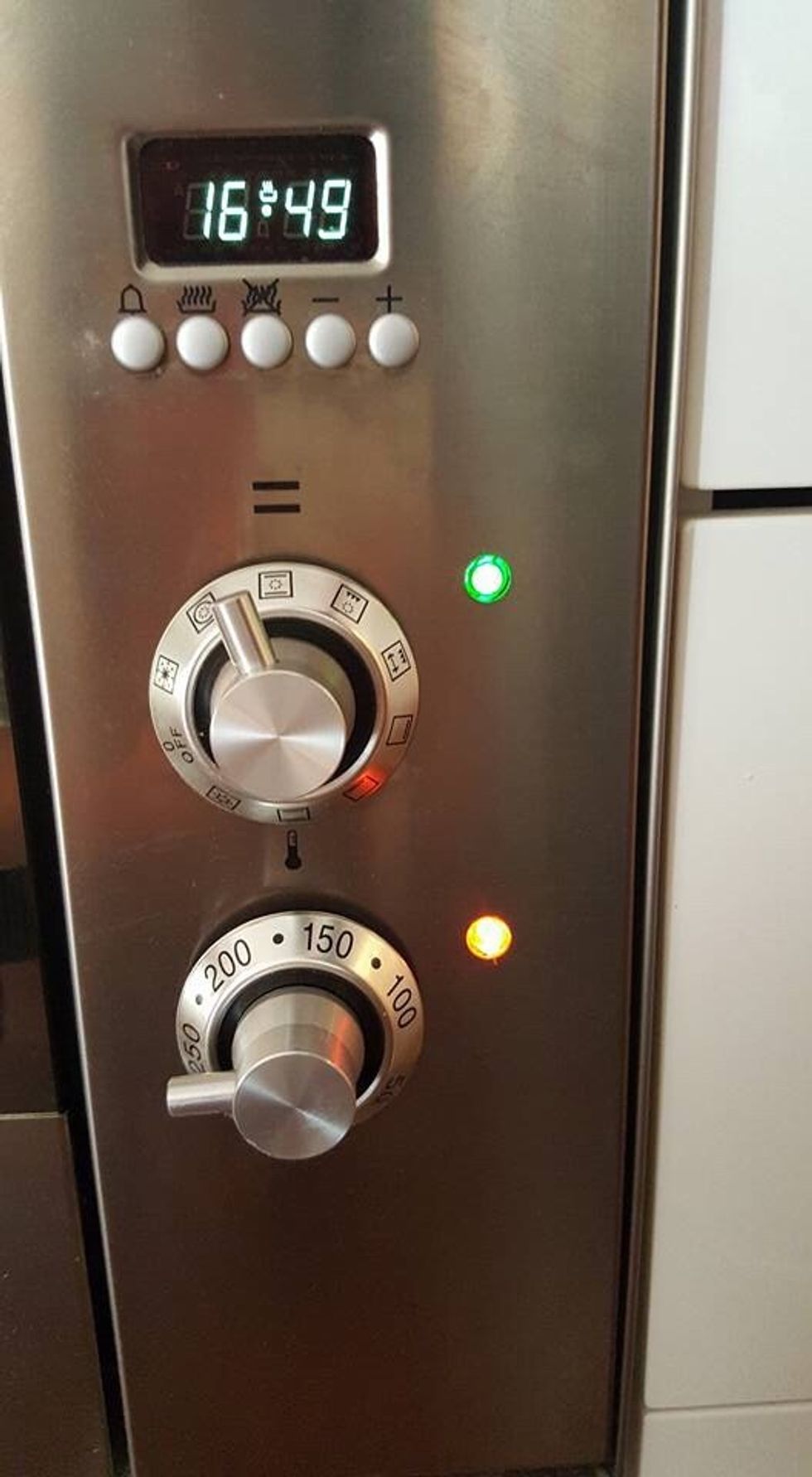 Preheat oven to 160c
Line baking tin with baking paper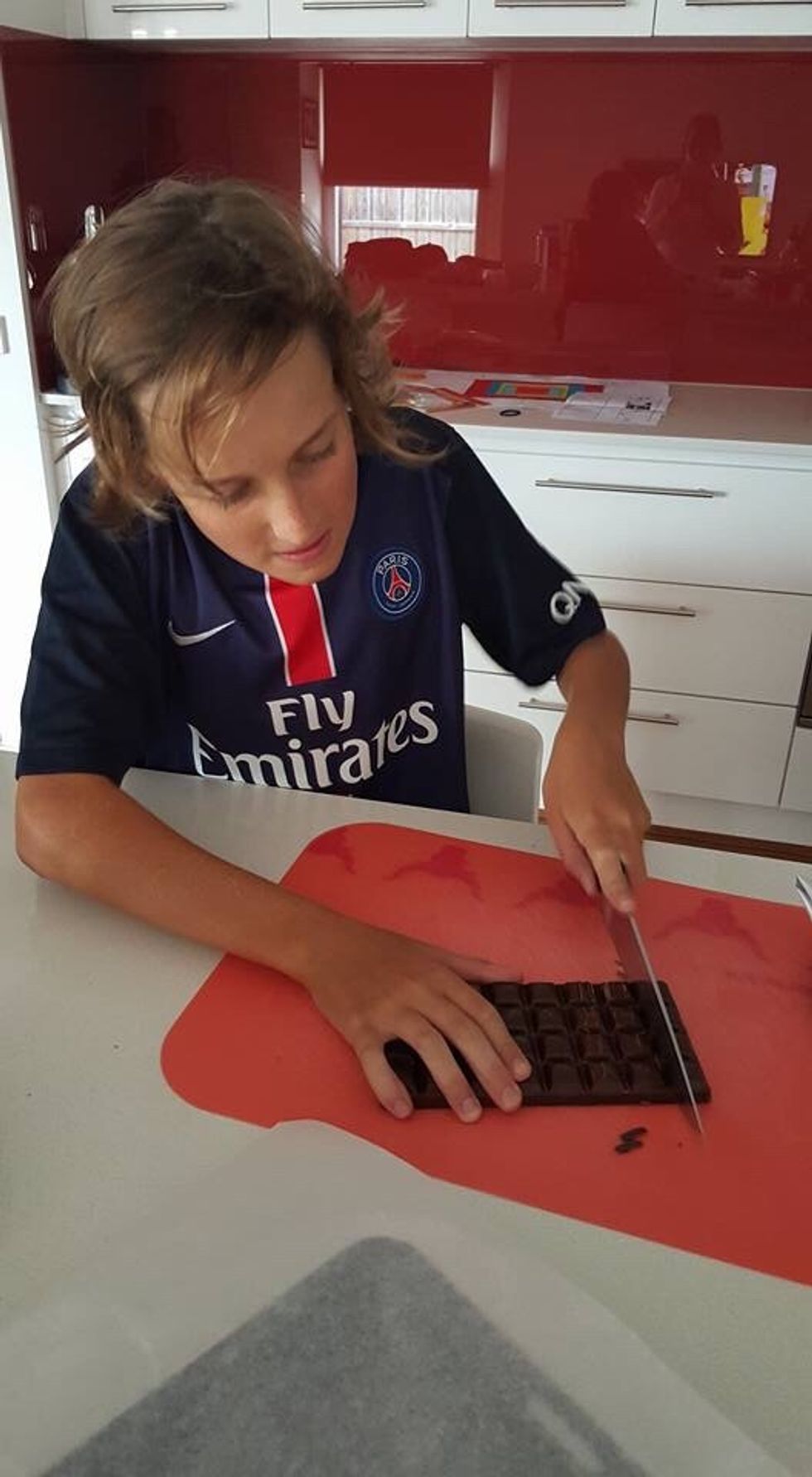 Chop up 200gms of dark chocolate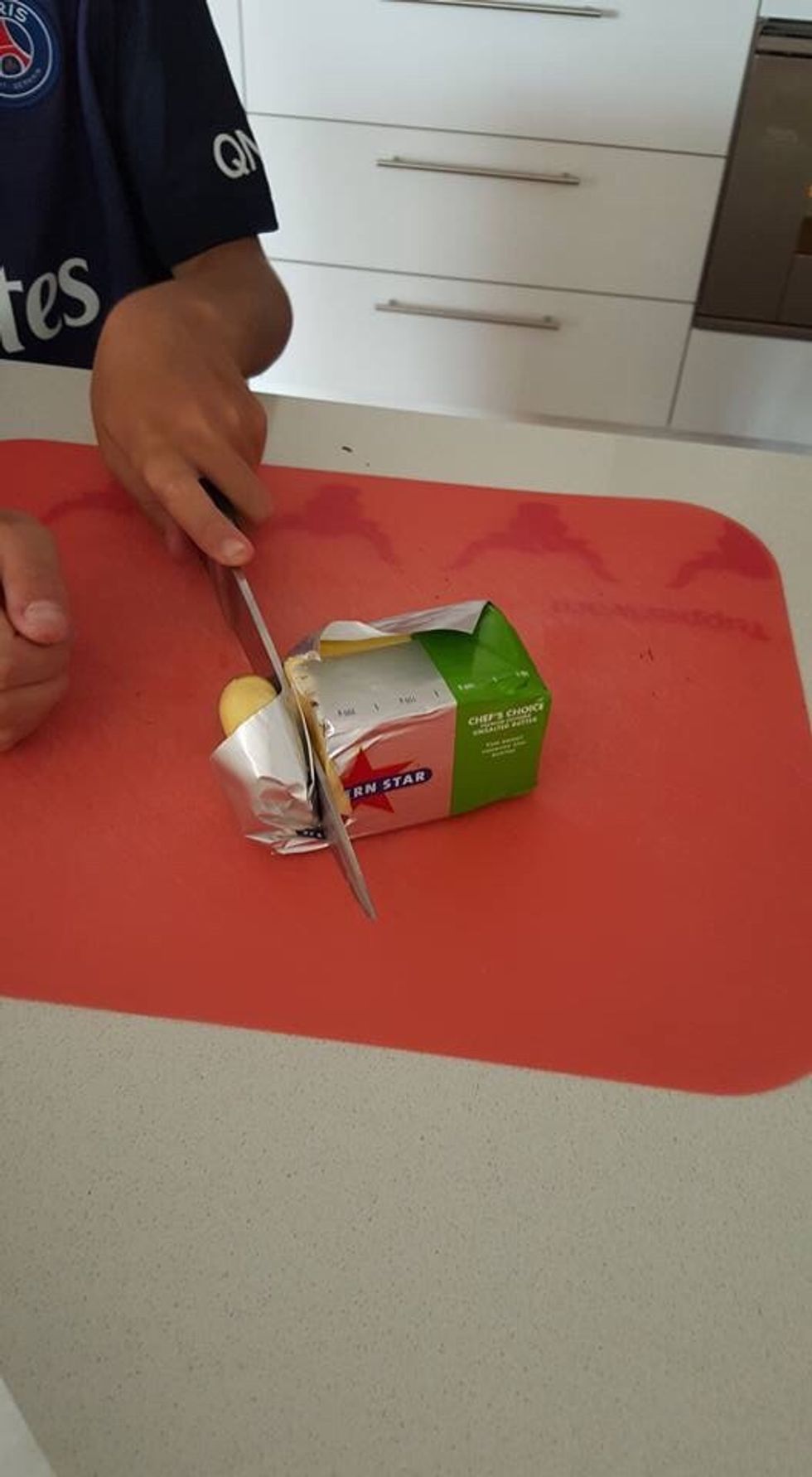 Chop up 200gms of butter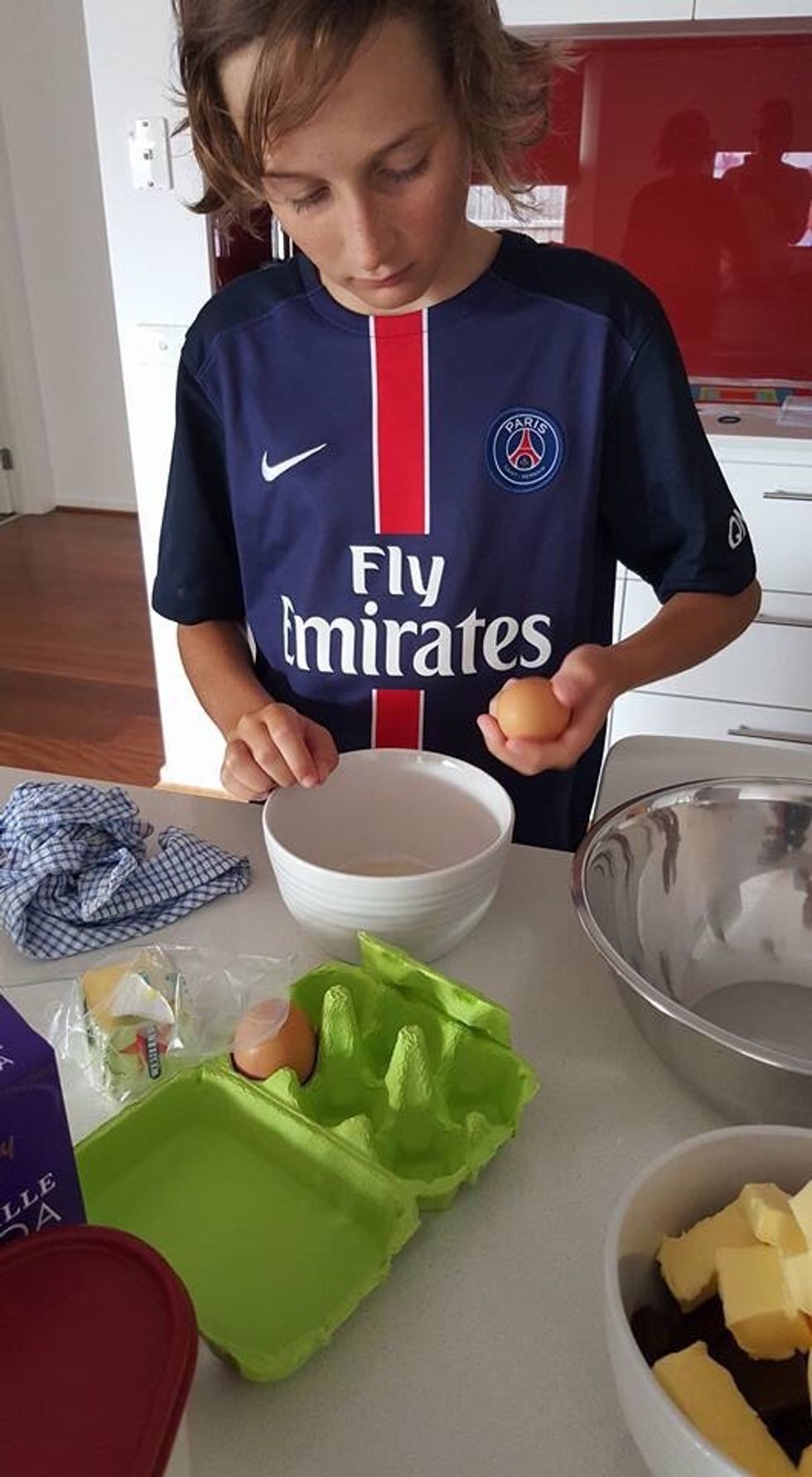 Crack 3 whole eggs into a mixing bowl
Separate remaining 2 eggs and add to bowl with other 3 eggs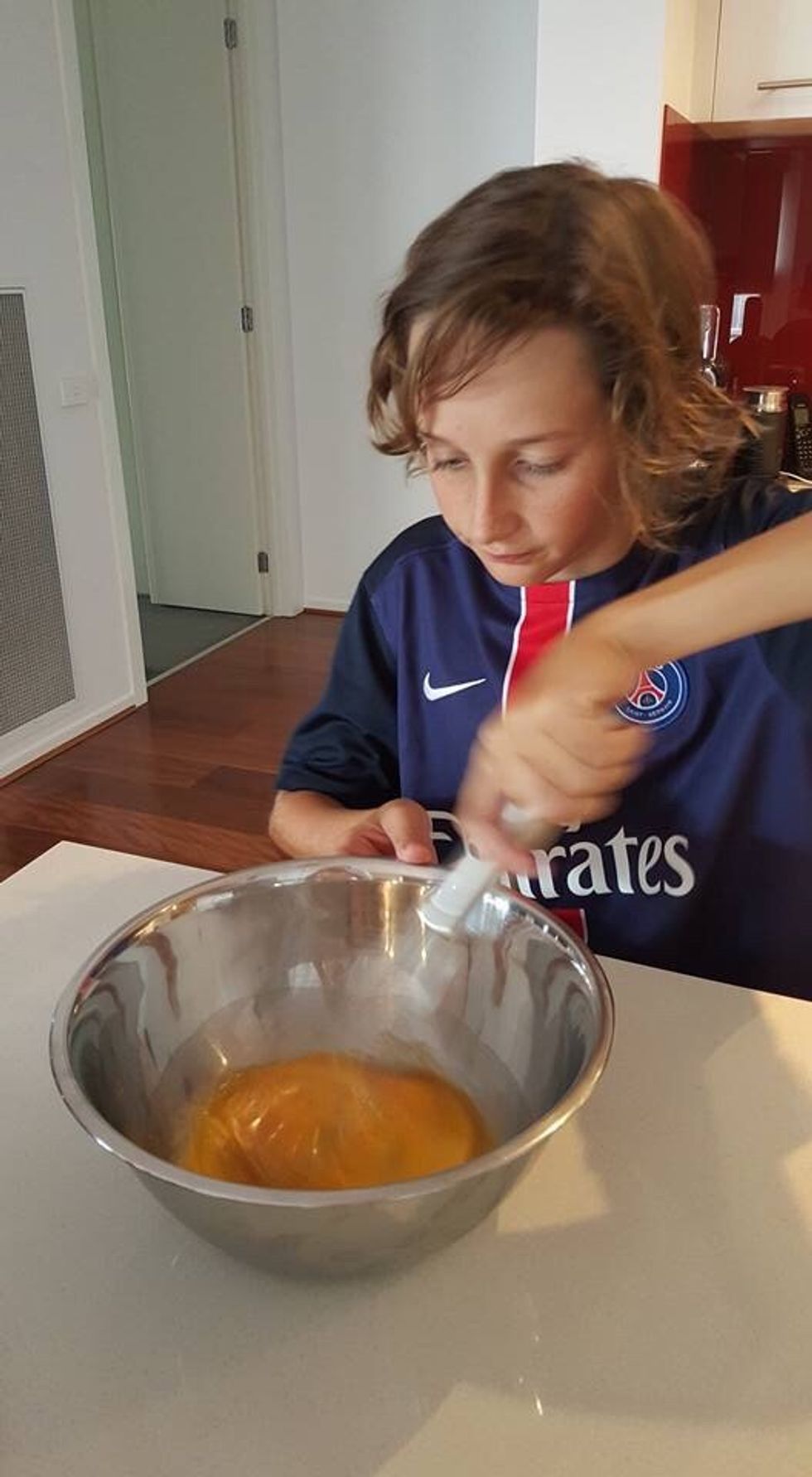 Whisk eggs and egg yolk until combined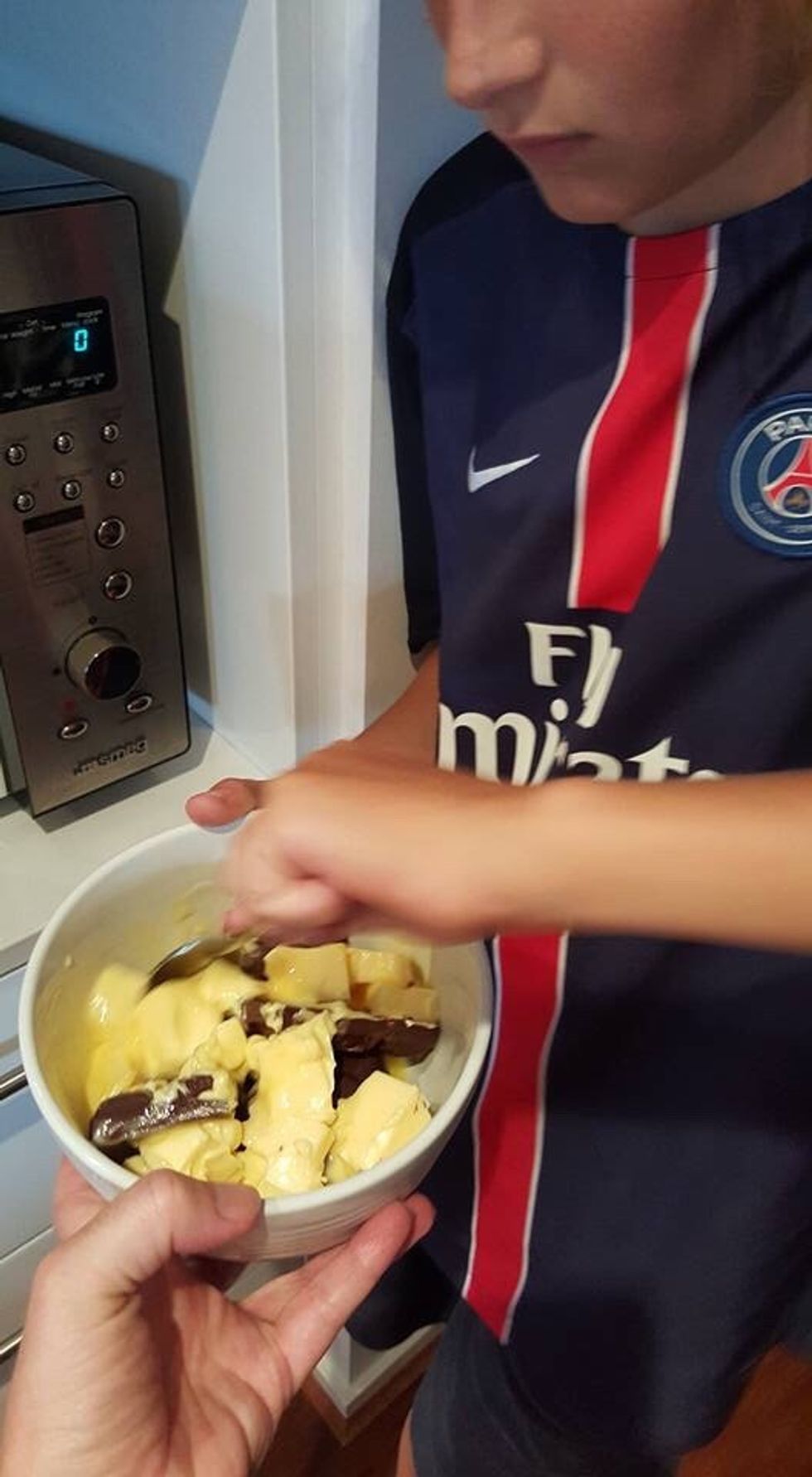 Combine chopped dark chocolate and chopped butter into a bowl and melt in microwave.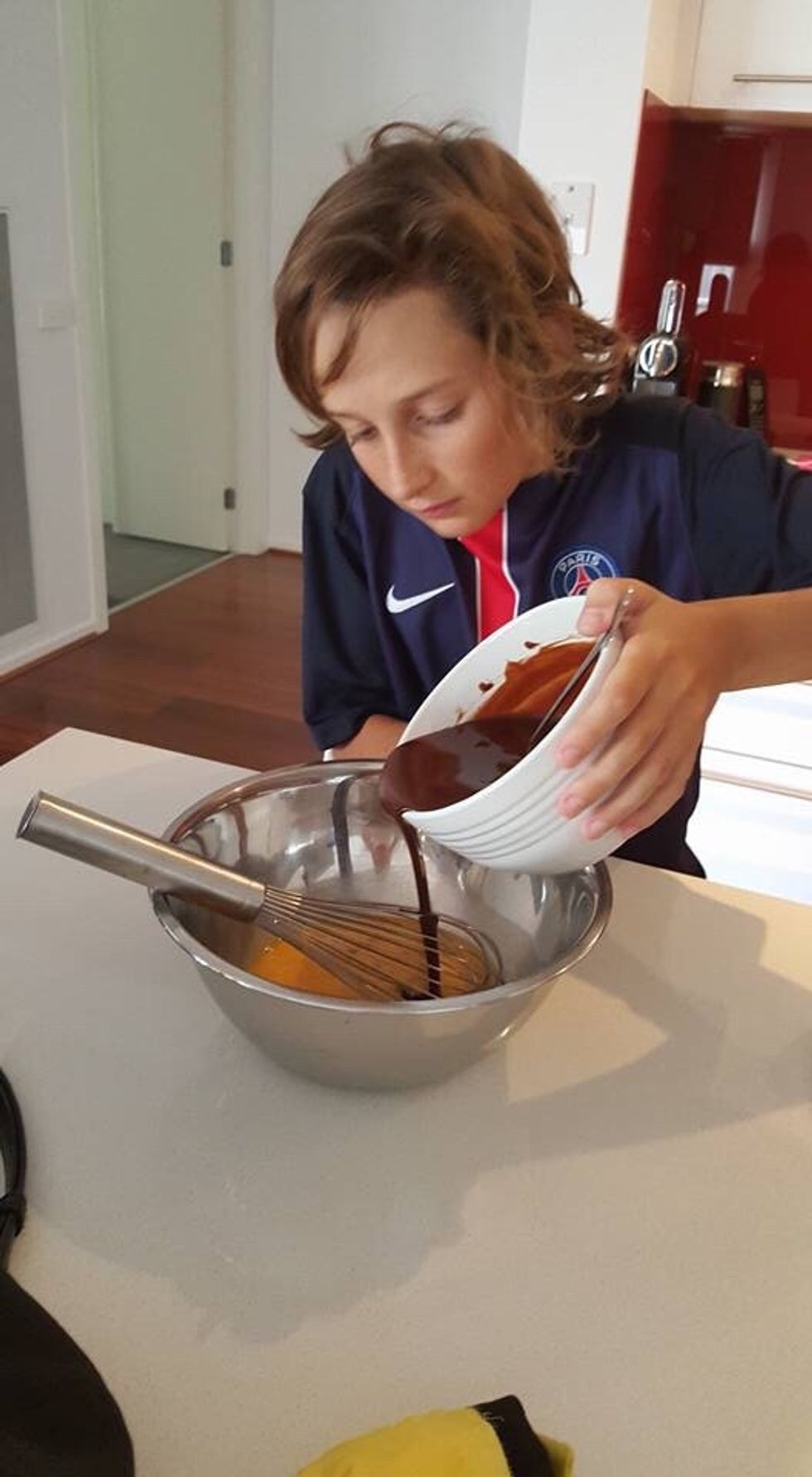 Allow chocolate and butter mixture to cool down, once cool add to egg mixture and stir to combine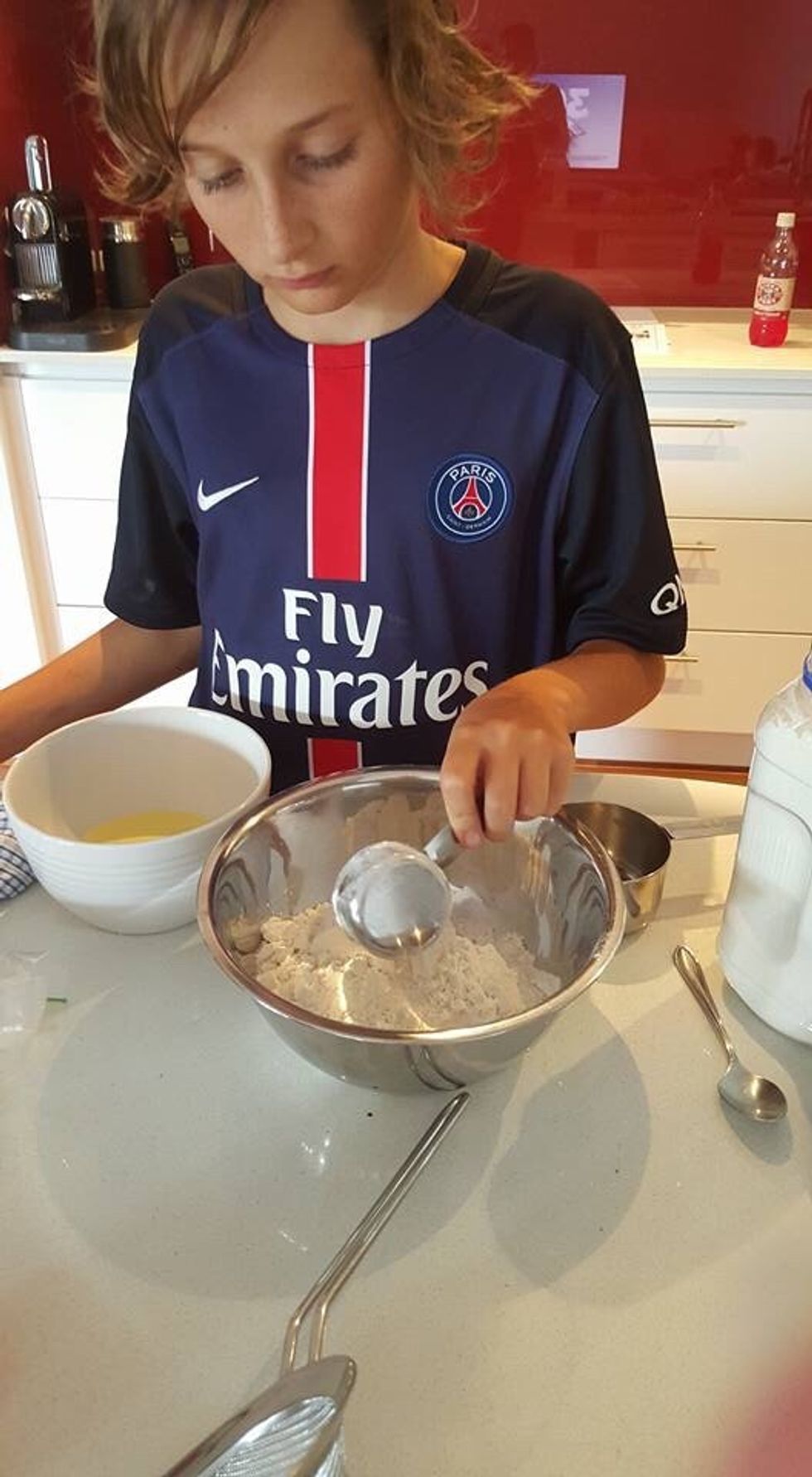 Get a large mixing bowl and measure and prepare all the dry ingredients First add 115gms of plain flour to bowl Then add 270gms of caster sugar Mix together well
Sift 35gms of cocoa powder into sugar and flour mix. Mix all 3 ingredients well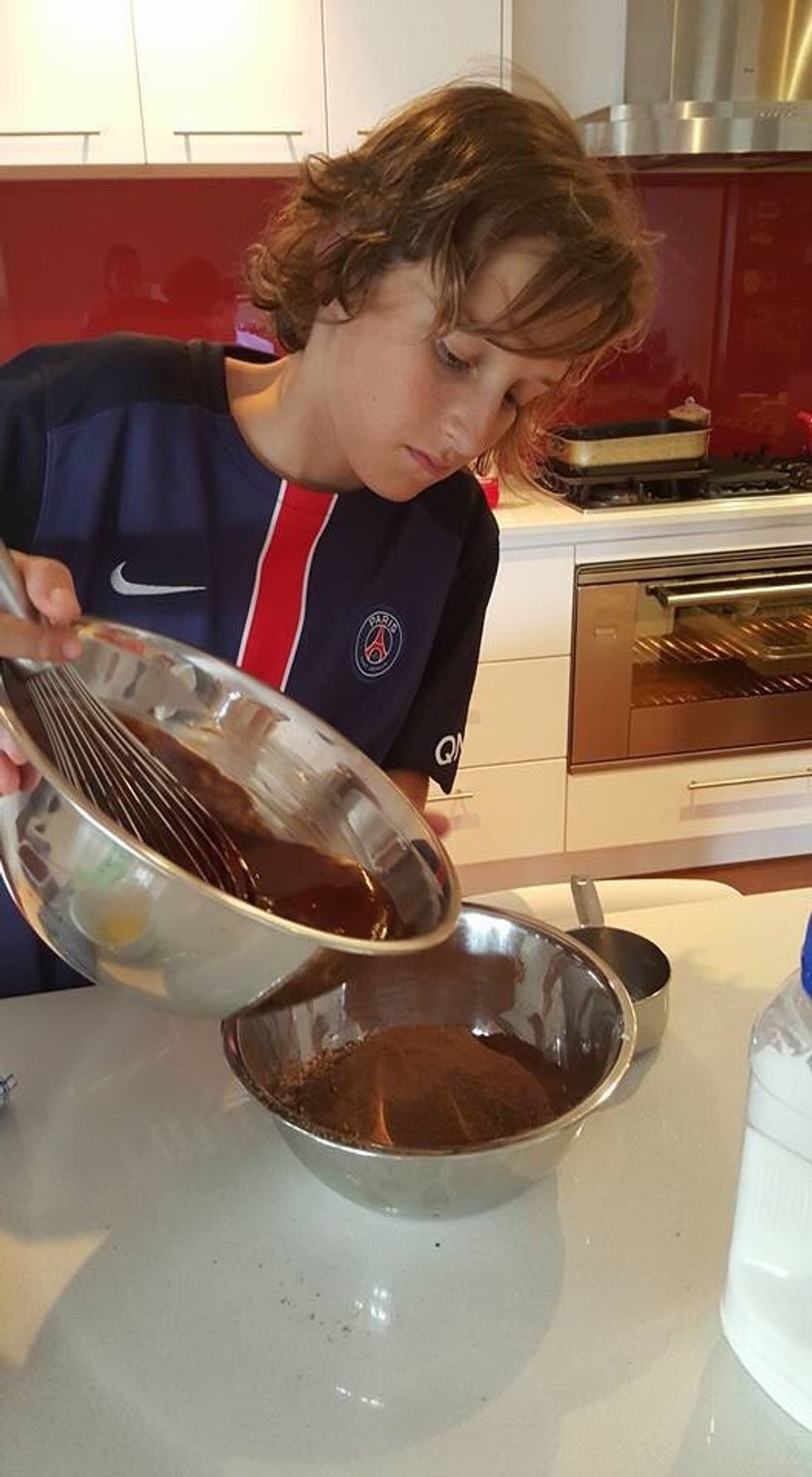 Once dry ingredients are mixed together well add melted butter and chocolate. Steer well to combine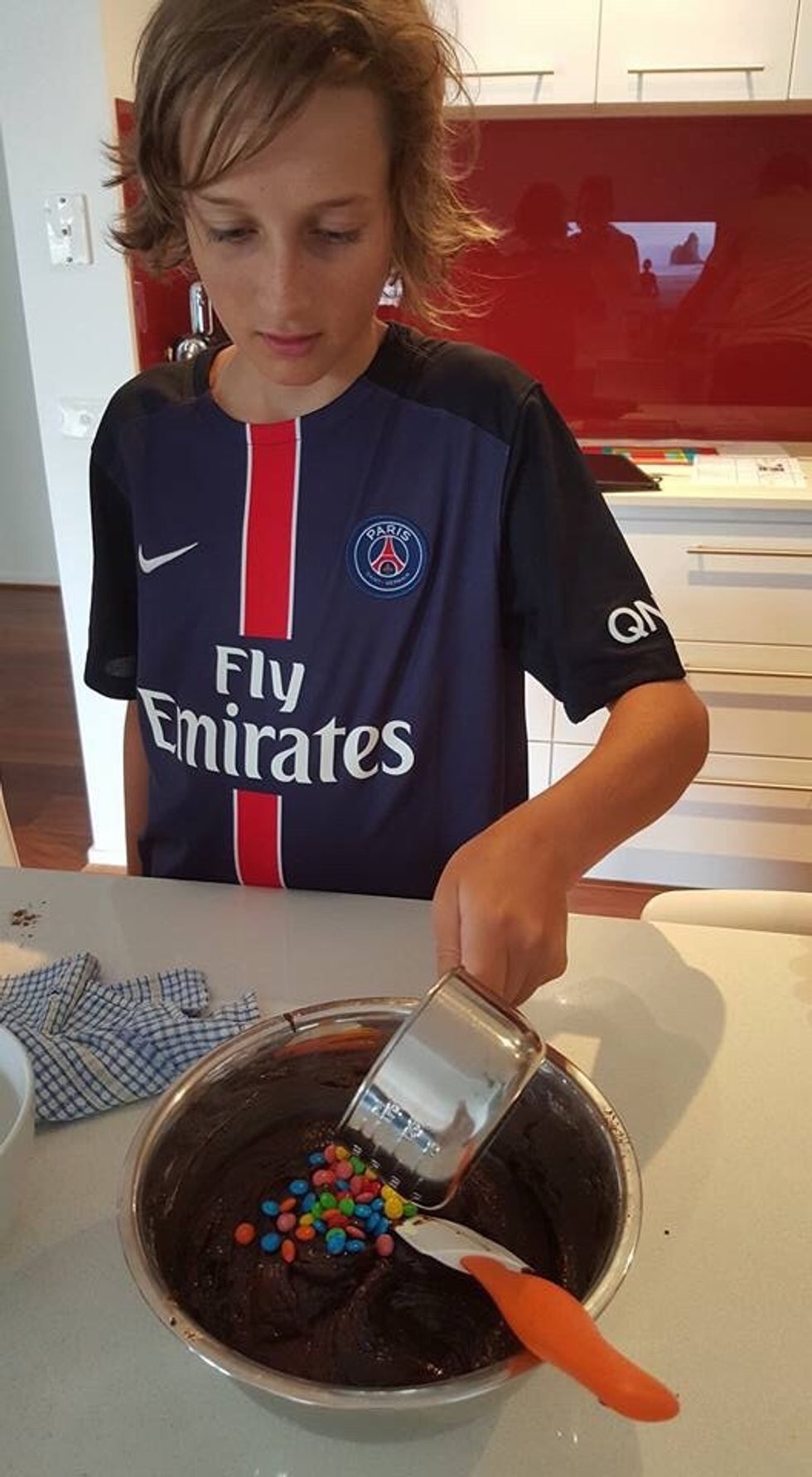 For extra taste I added half a cup of m&m's to the brownie mixture.
Add mixture to lined cooking tin and place in preheated oven to bake for 45-50 minutes
Once cooked set aside to cool completely
Brownies are delicious
200gm packet of dark cooking chocolate
115gms (3/4 cup) plain flour
200gms of butter
3 eggs (whole)
2 egg yolks
270gms ( 1 1/4 cups) caster sugar
35gms (1/3 cup) cocoa powder