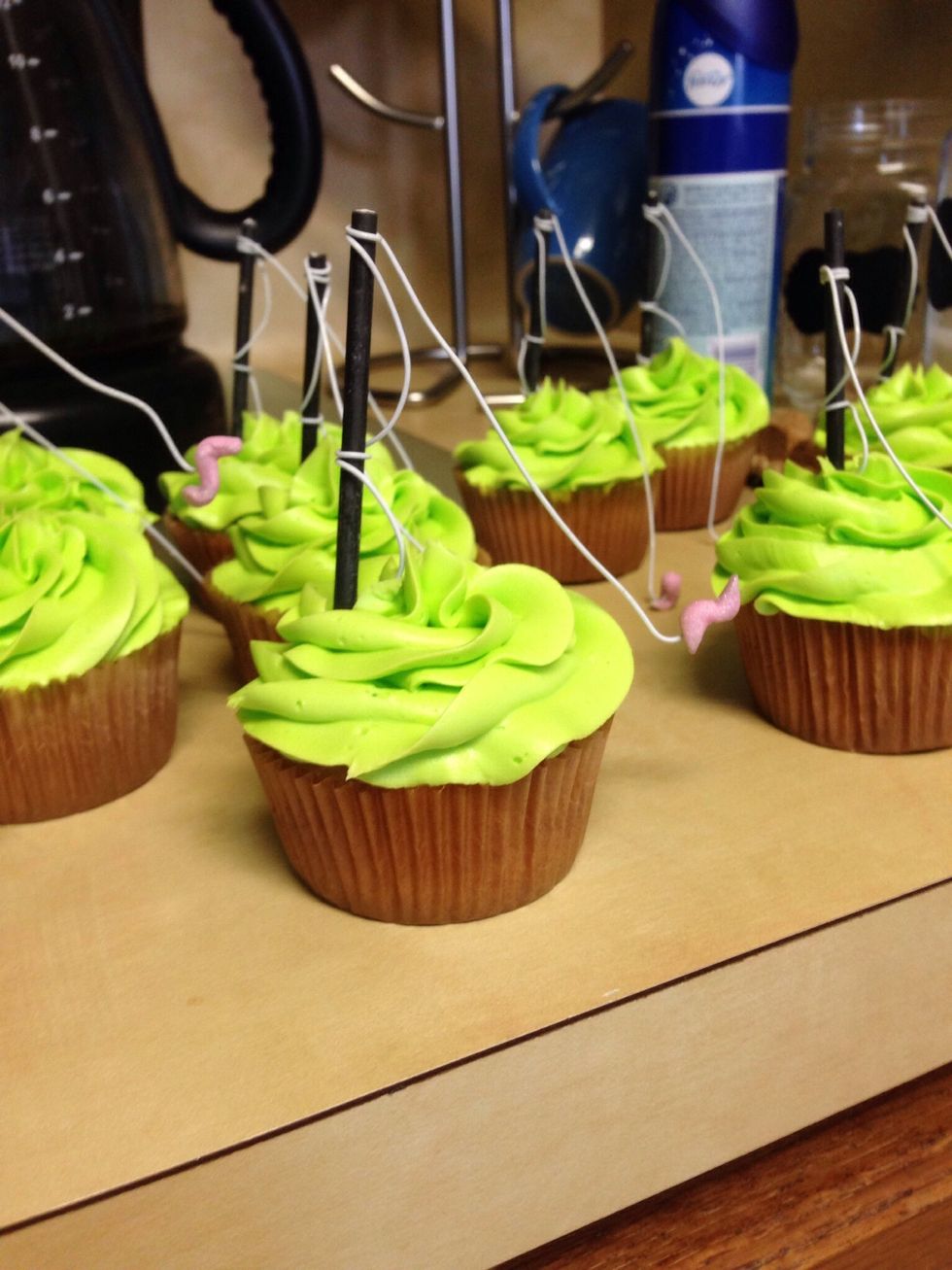 How to design fishing cupcake.... The "fishing pole" is a cake pop stick with white wire wrapped twice, then loop and wrap twice again. The worm is pink fondant dusted with grey dust.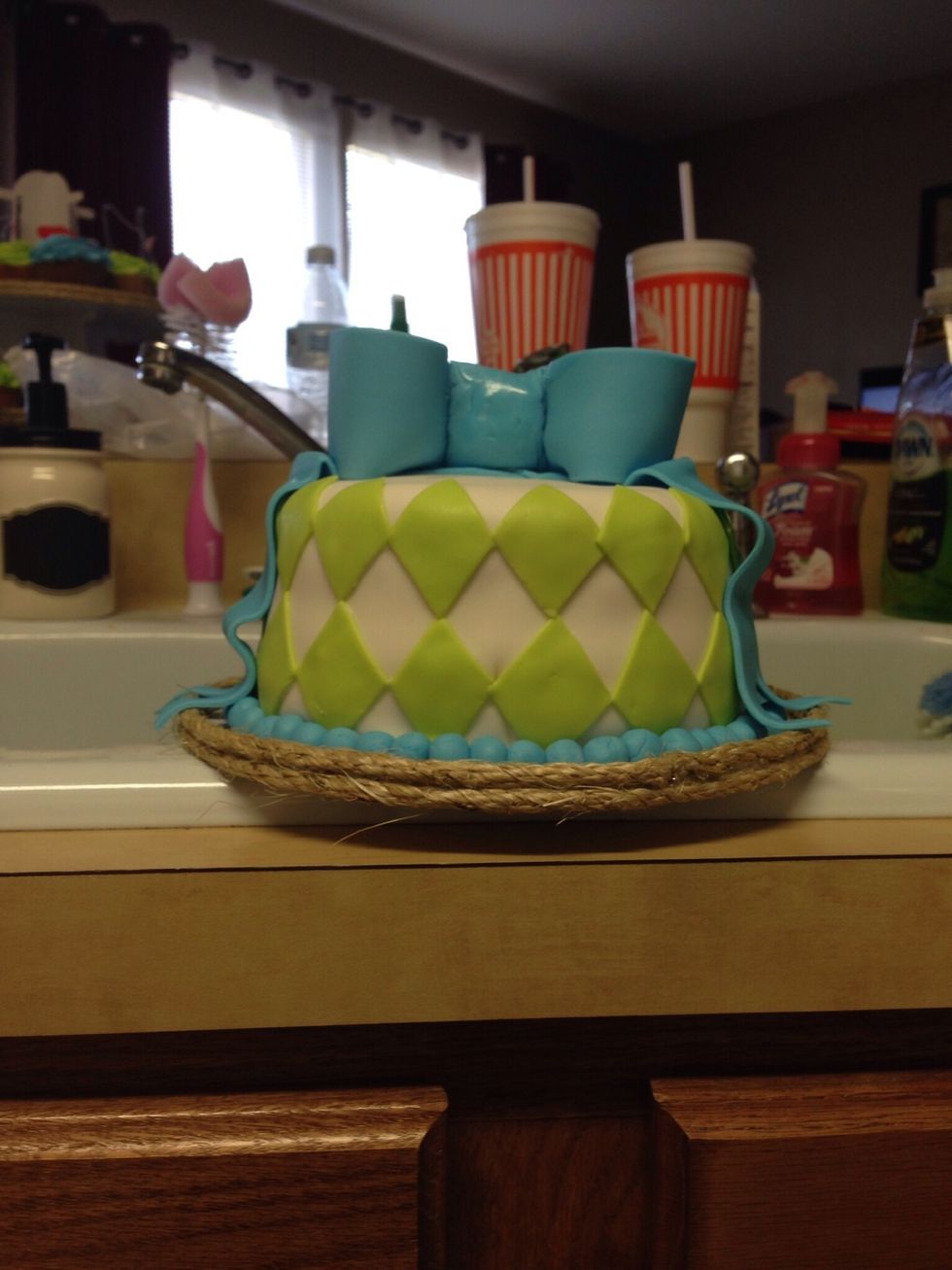 3 inch tall cake with 2 inch tall diamond cut outs each diamond totaling 4 inches (you want them a little on the top of the cake. Blue fondant ball on bottom and blue fondant bow 💙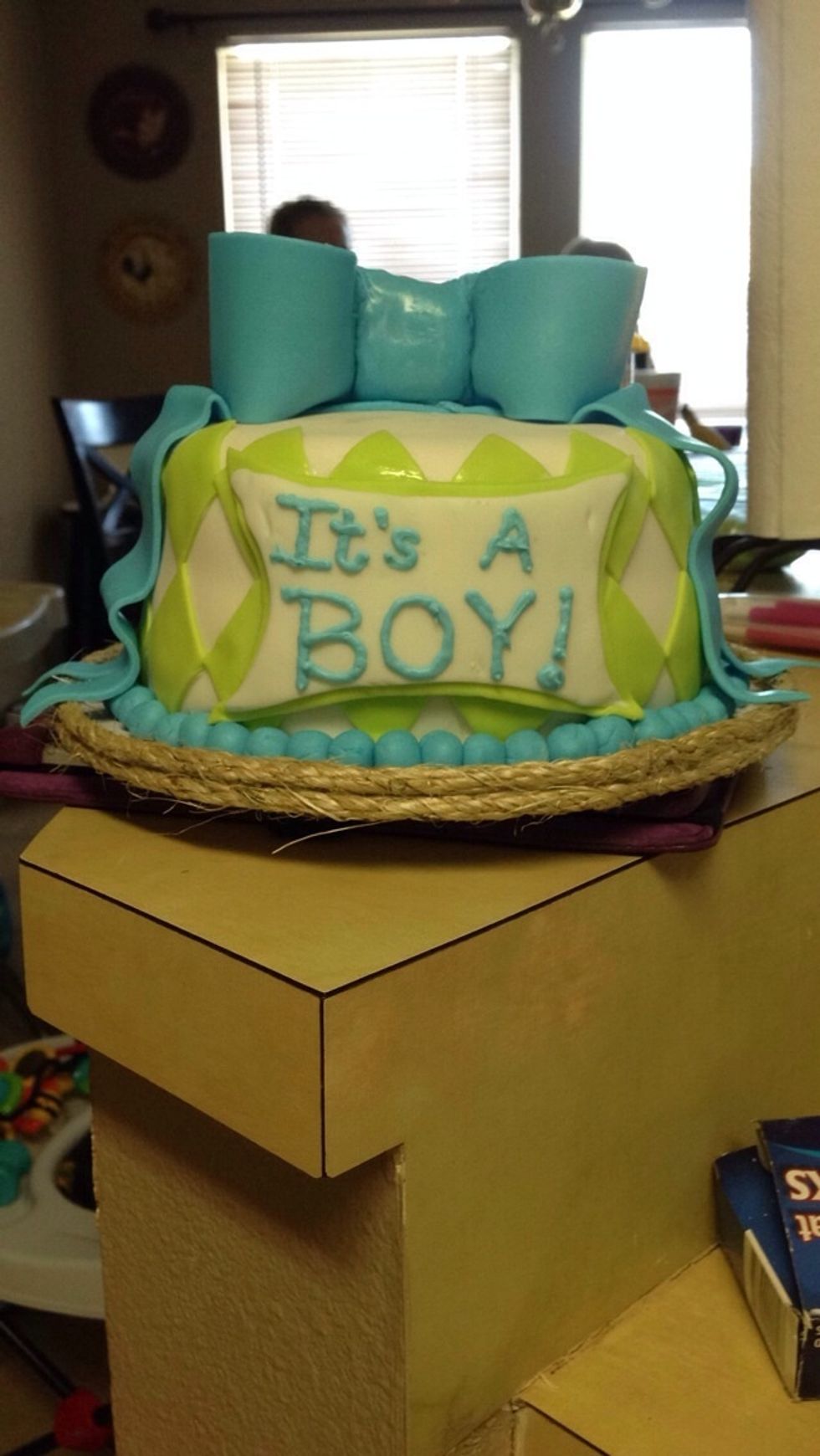 Then add buttercream to back of whatever shape banner you prefer then pipe your name,title,or saying....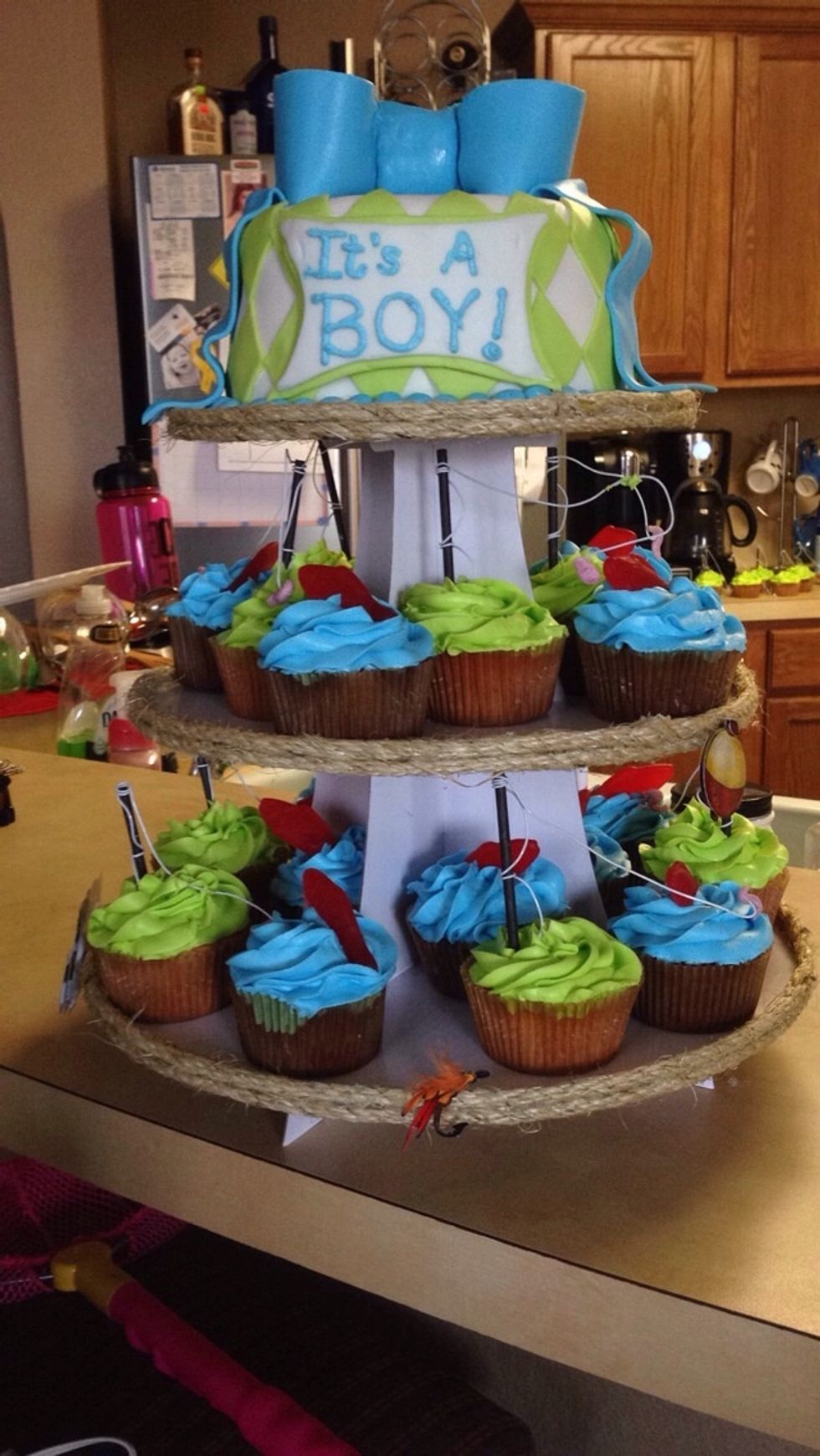 Assemble as follows: green cupcake with fishing pole and line out to dangle in front of blue cupcake that has the red Swedish fish tale end in the icing so the fish looks like it's jumping outta water
Fun baby shower cake! Definitely a focal point centerpiece on any table🎣🎣🎣
The creator of this guide has not included ingredients
Jenna Davis
I love everything that has to do food,fashion,exercise,and most important my family!!!!❤️❤️❤️