How to bake 4 ingredient orange chocolate cookies (vegan)
Only four ingredients to these delicious orange chocolate cookie bars!
39
Note: Ladyfinger Cookies or a similar light cookie would also work well.
Preheat oven to 375 Fahrenheit.
Gather ingredients...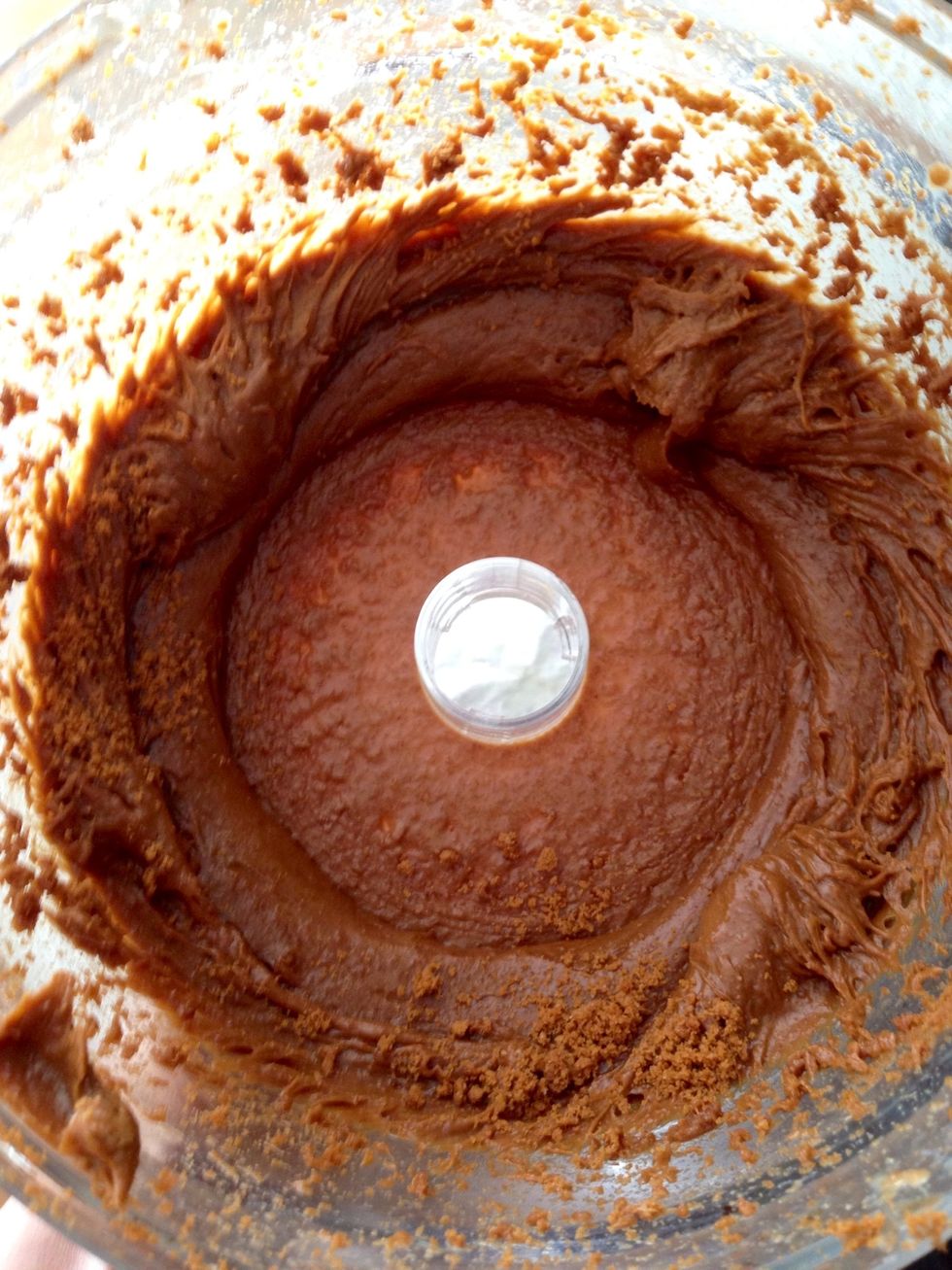 Whirl cookies and milk in food processor or blender.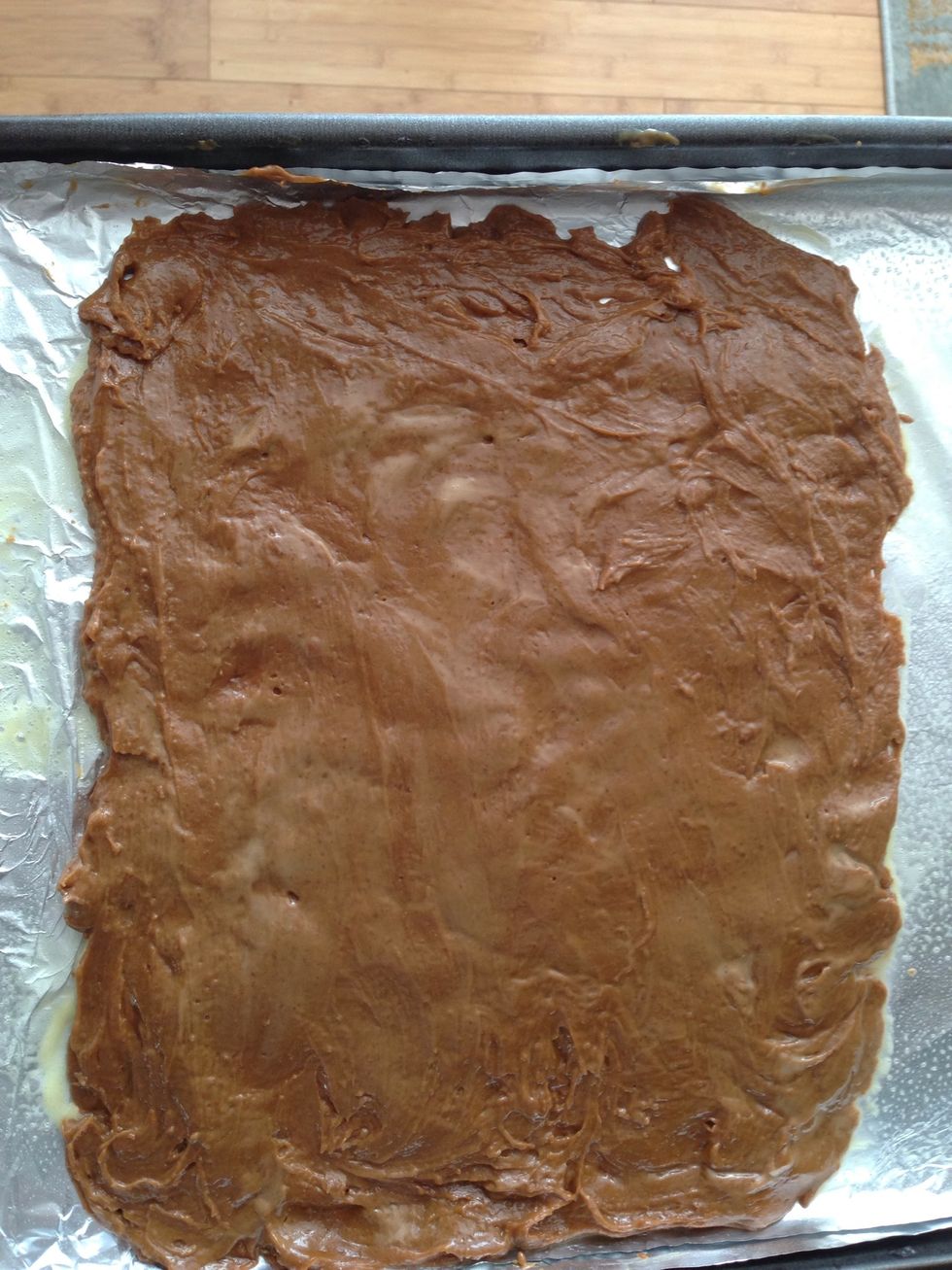 Spread onto foil lined cookie sheet, sprayed with cooking spray, patting the mixture with damp fingers to spread evenly.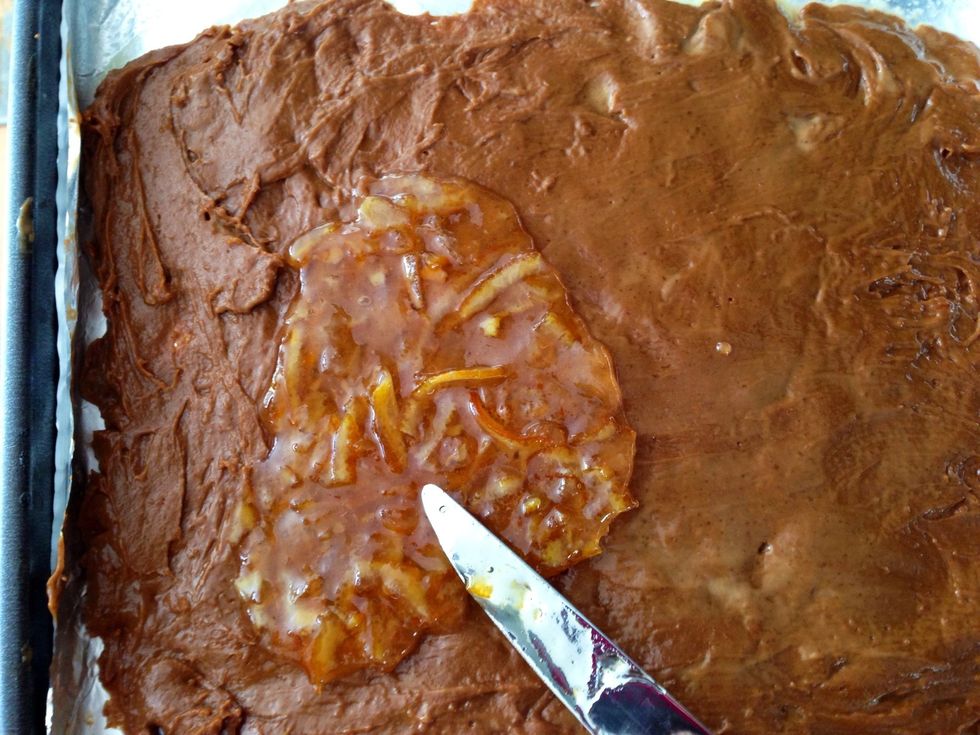 Gently spread marmalade on top of batter.
Reach all the edges... And bake at 375 degrees Fahrenheit for 15 minutes.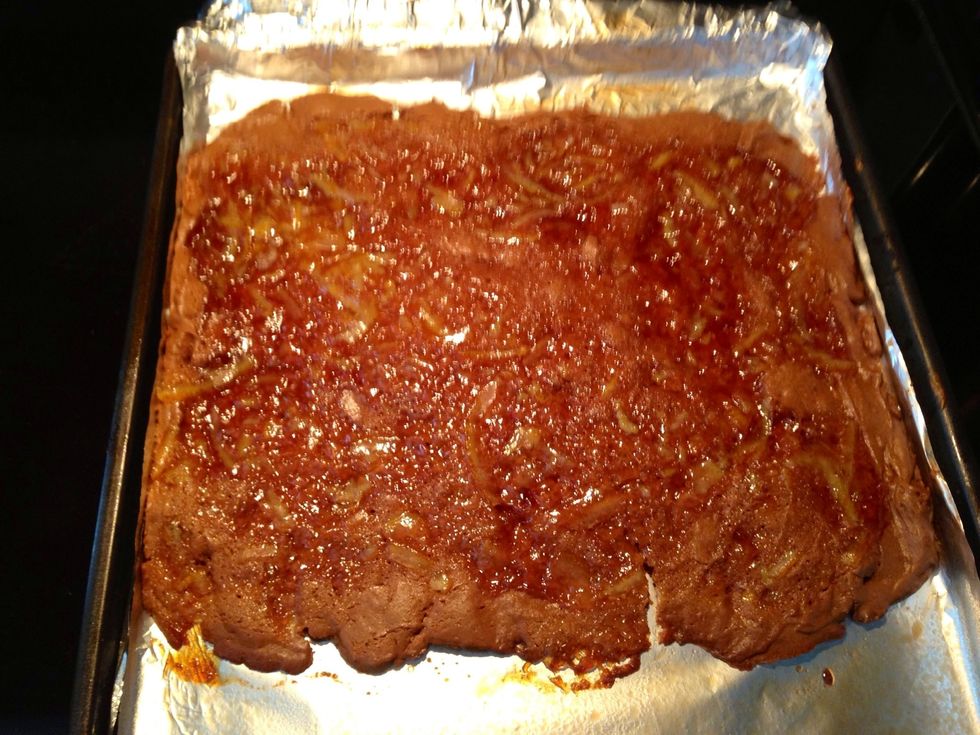 When it comes out of the oven it will look something like this.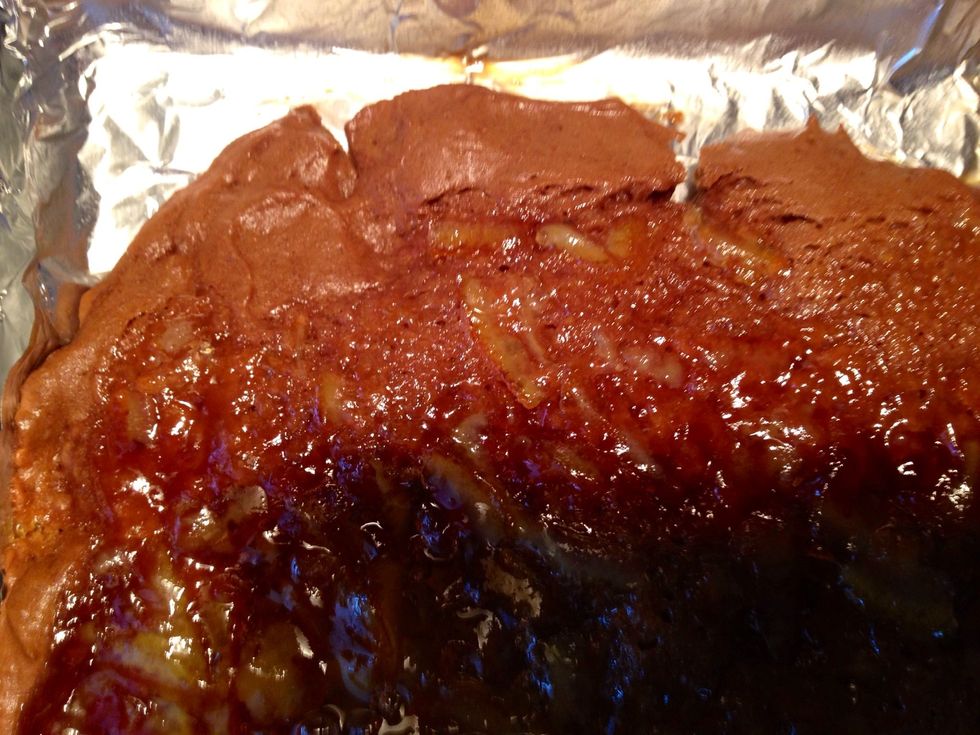 The cookie will have puffed slightly.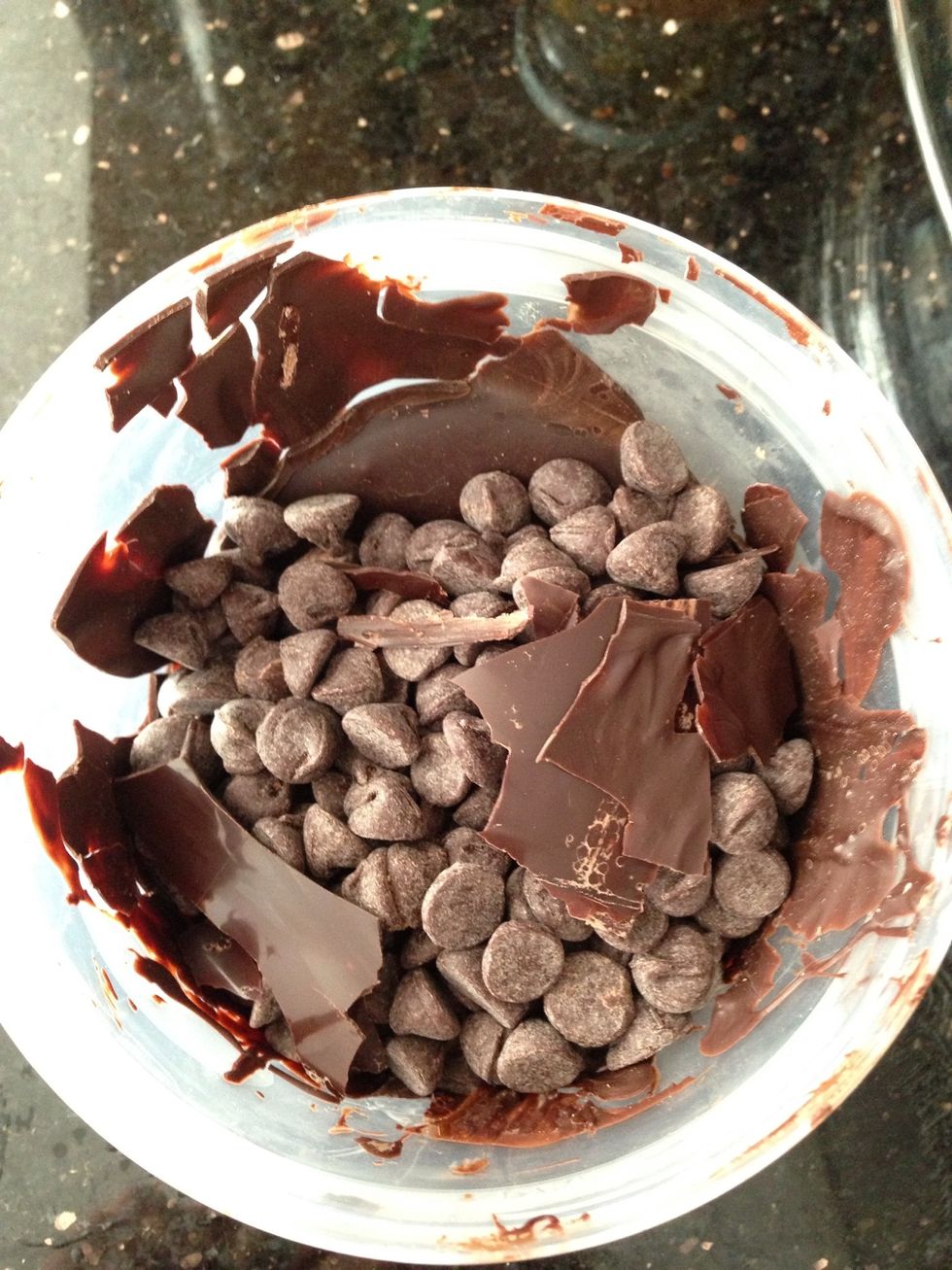 I am using previously melted and hardened vegan chocolate, as well as unmelted chocolate. Use what you have.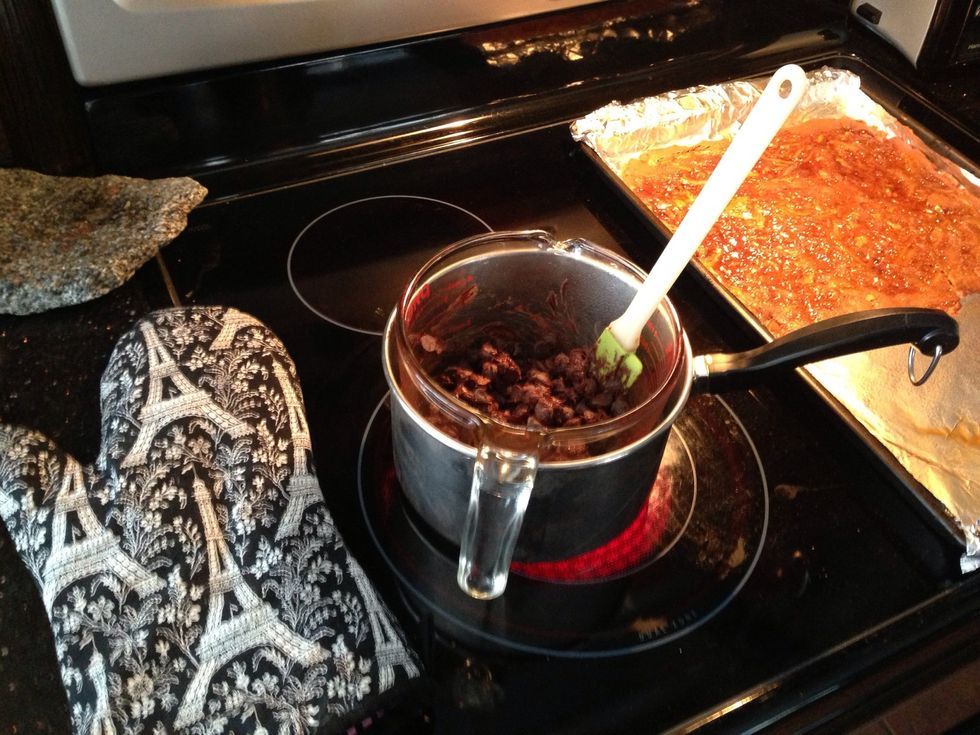 Melt chocolate in a double boiler.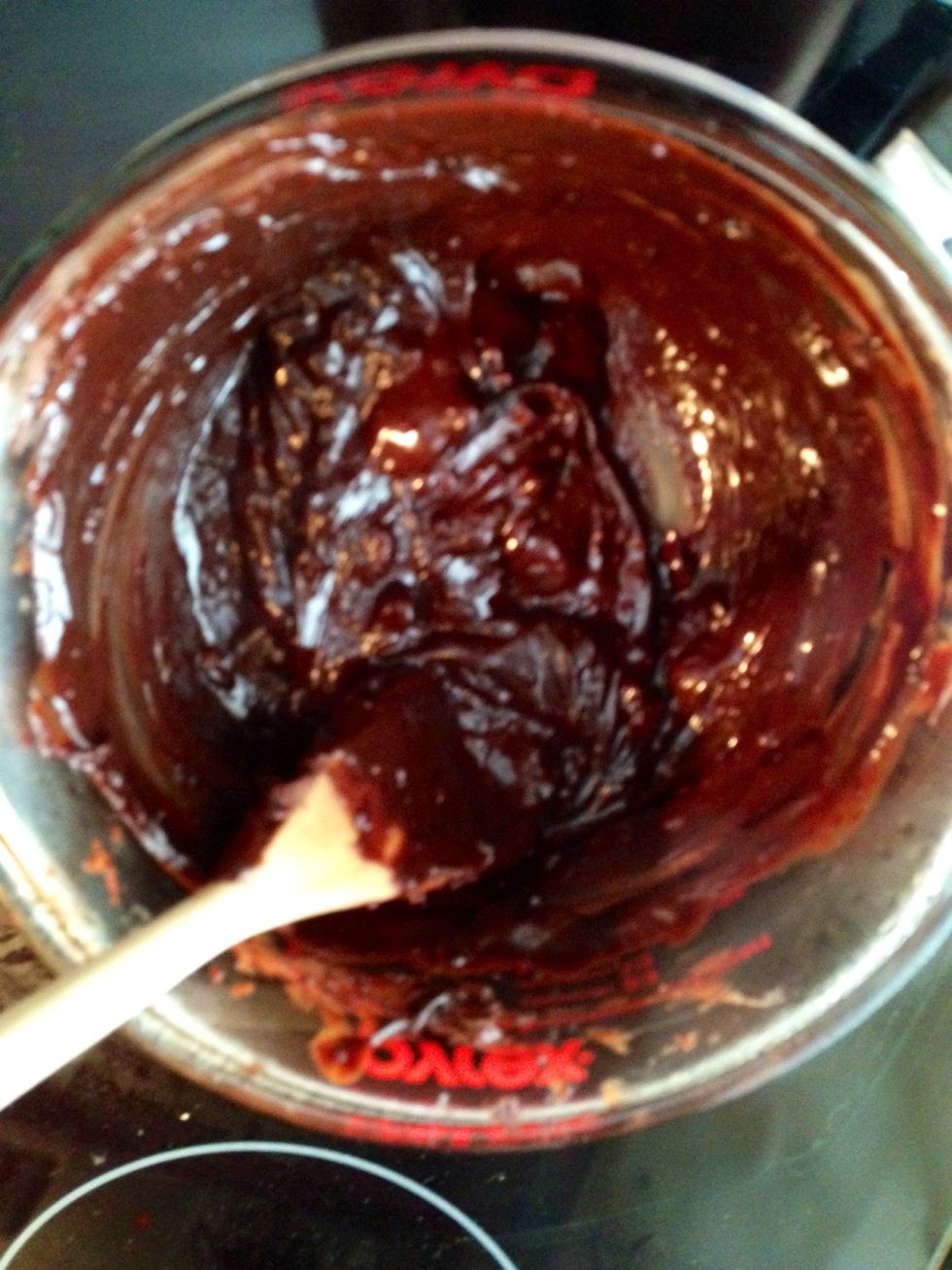 Stir or whisk the chocolate to smooth consistency, but don't worry about a few lumps. The orange topping makes the cookies lumpy as is, so the result will never be completely smooth.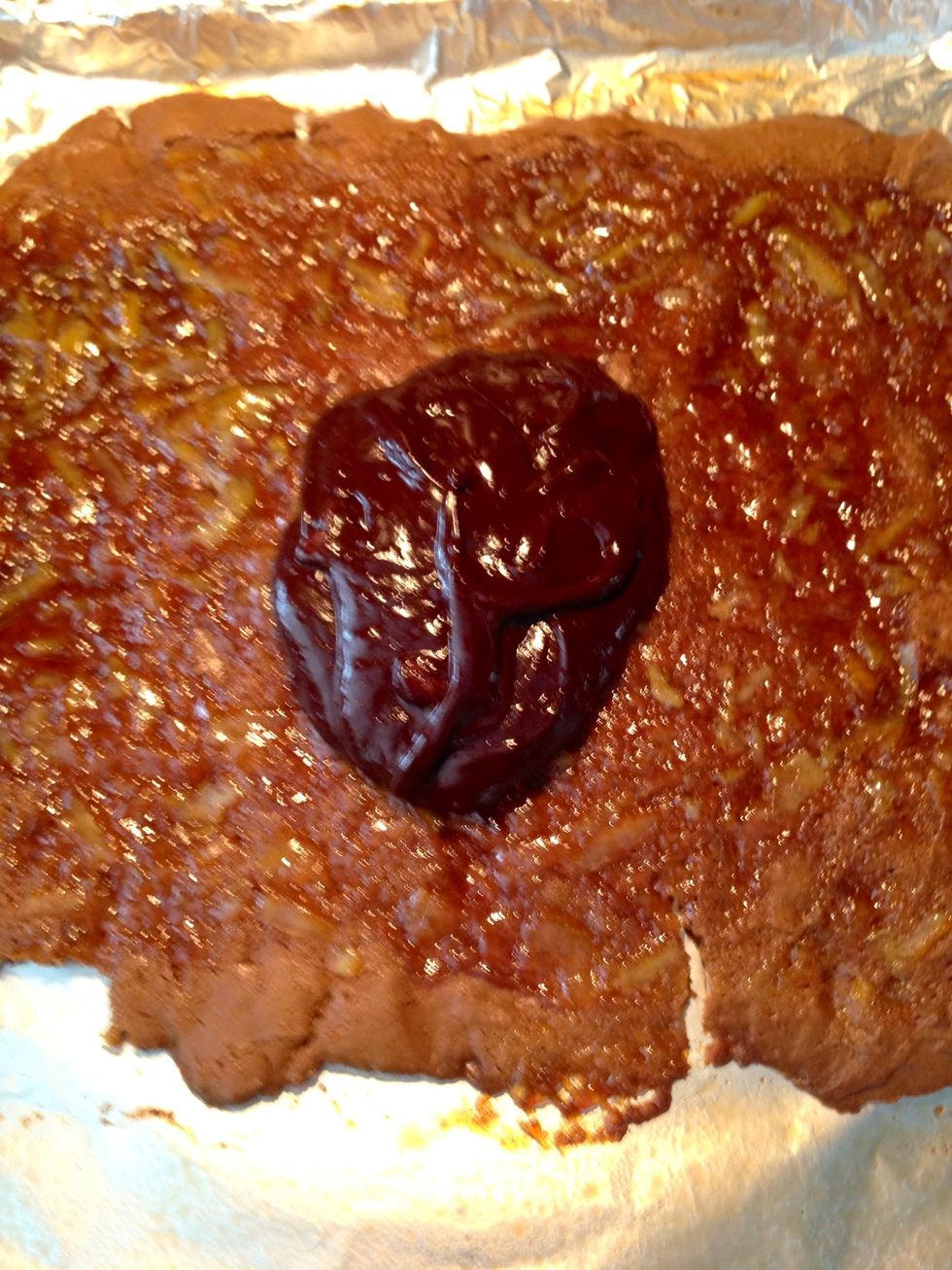 Pour chocolate onto cookie- this is kind of a gross looking shot, I know. It's smelling good though, trust me. :)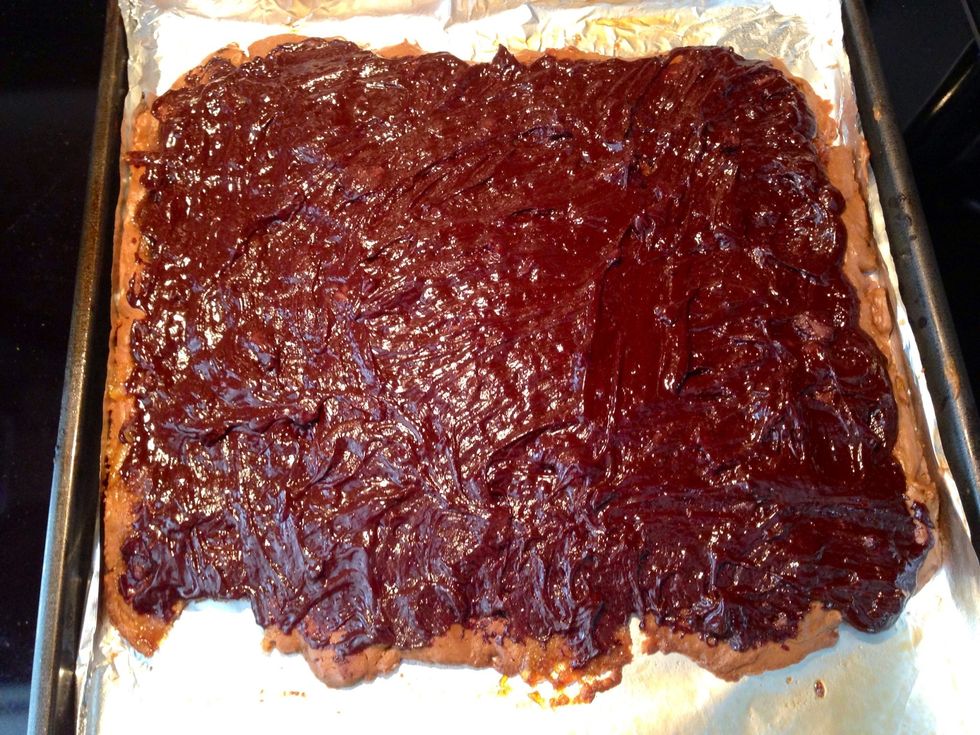 Spread chocolate evenly to all the edges.
Put cookie sheet in freezer to harden. I have precariously balanced mine on top of the ice maker and a container of frozen peas. Working with limited space up in this joint.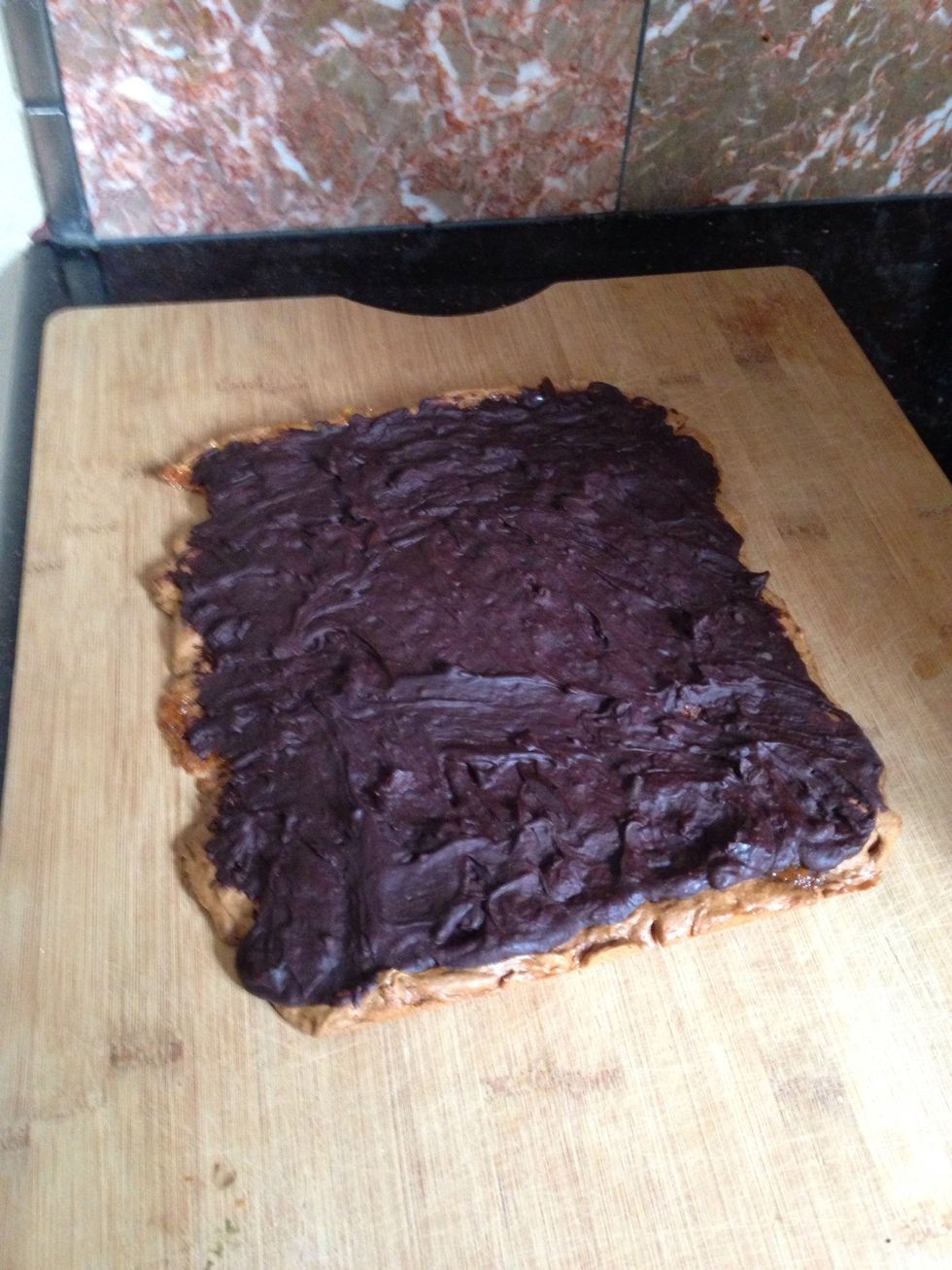 After about an hour, remove from freezer and foil, and lay on cutting board.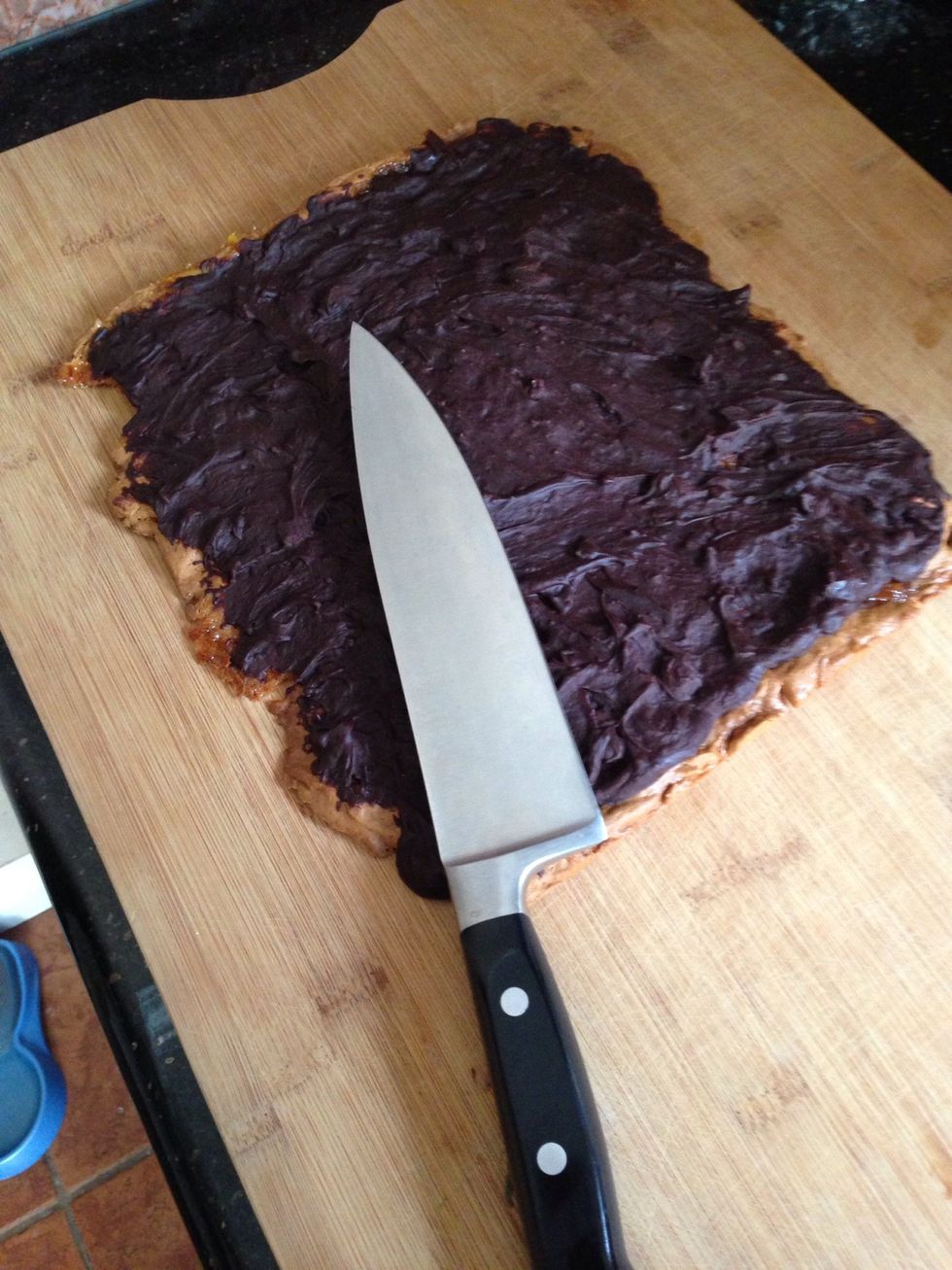 Use a large sharp knife.
Cut into squares, rectangles, etc.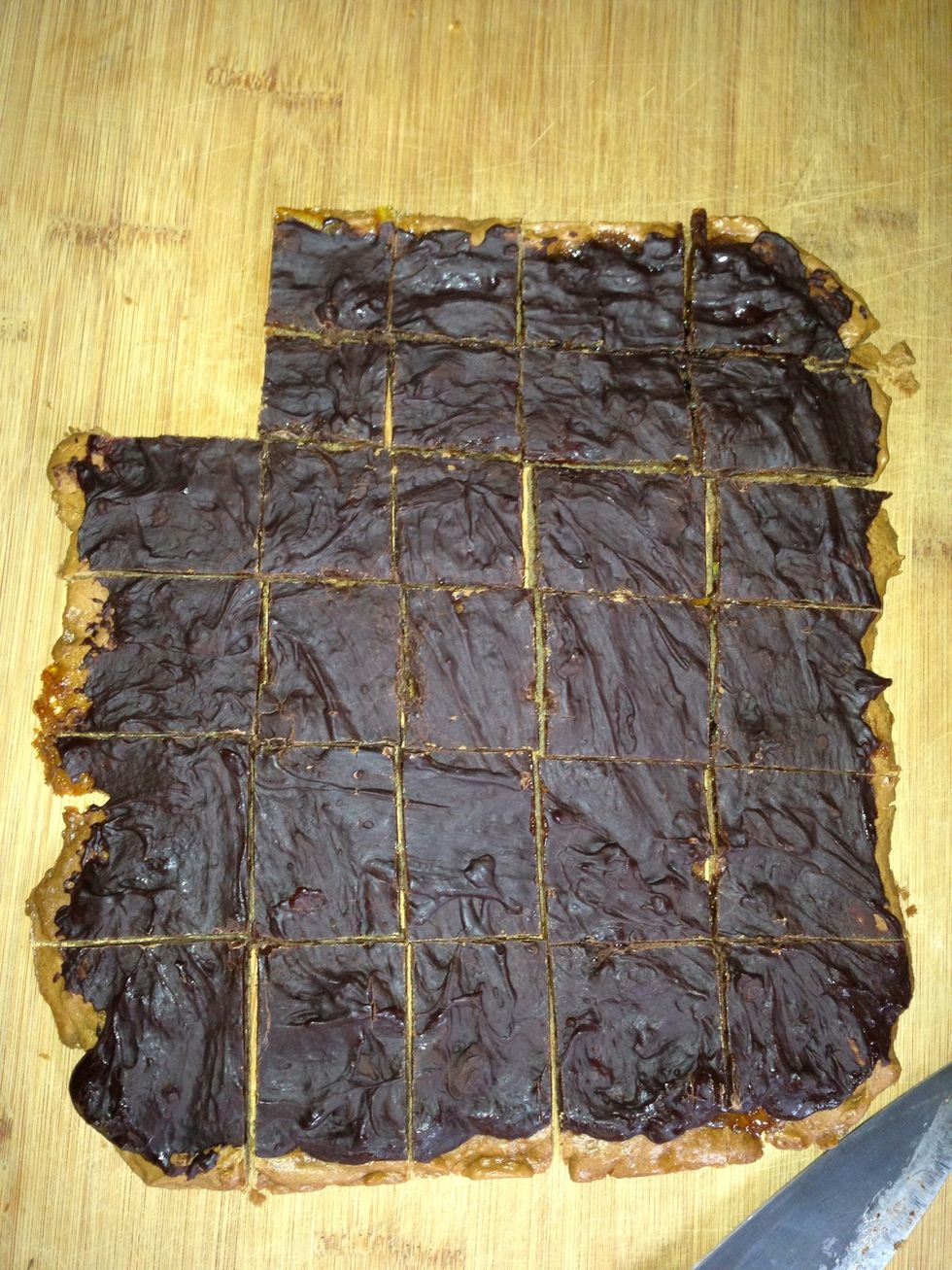 Oops, there's some pieces missing already!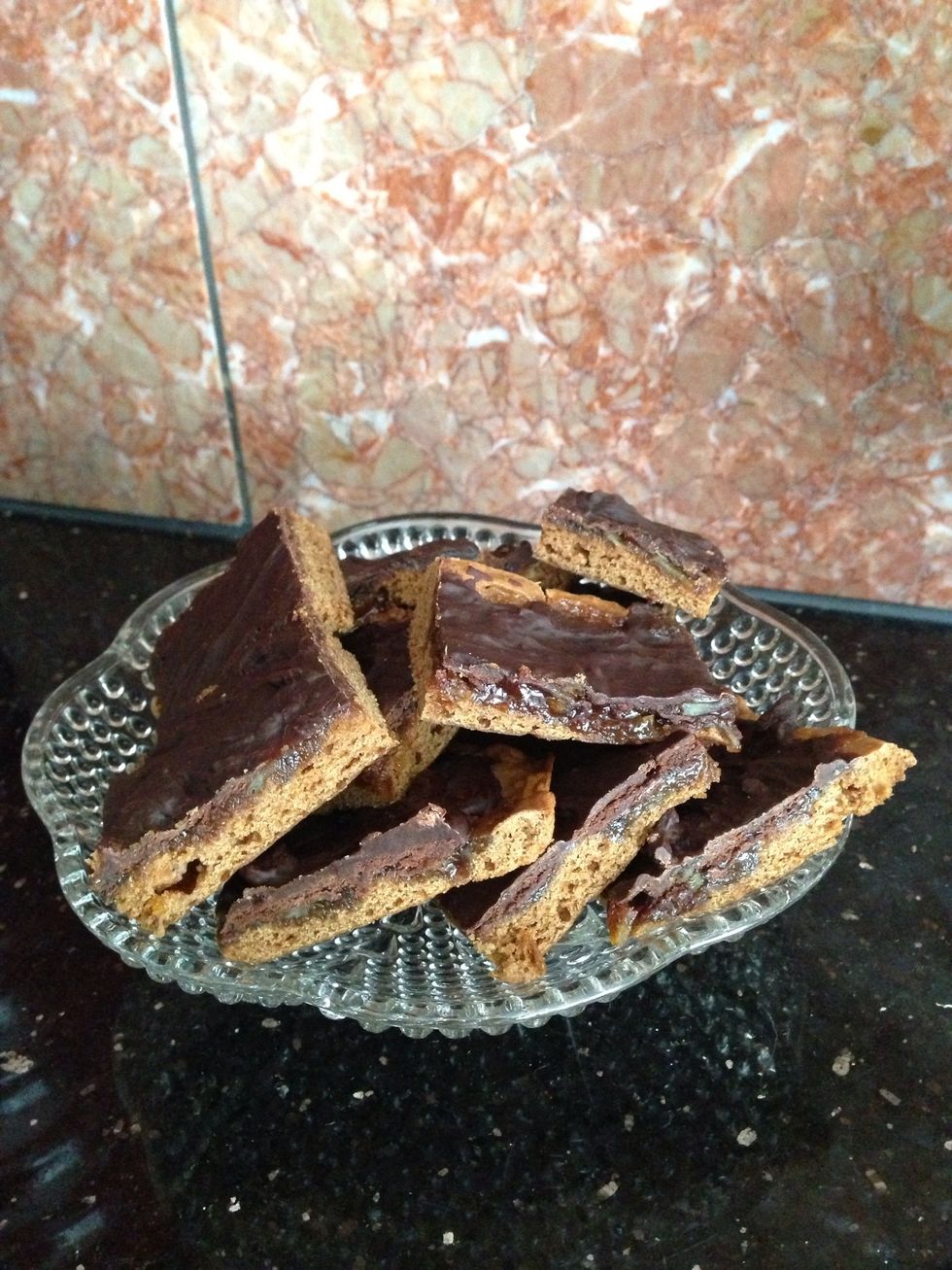 Finished! Yum yum yum.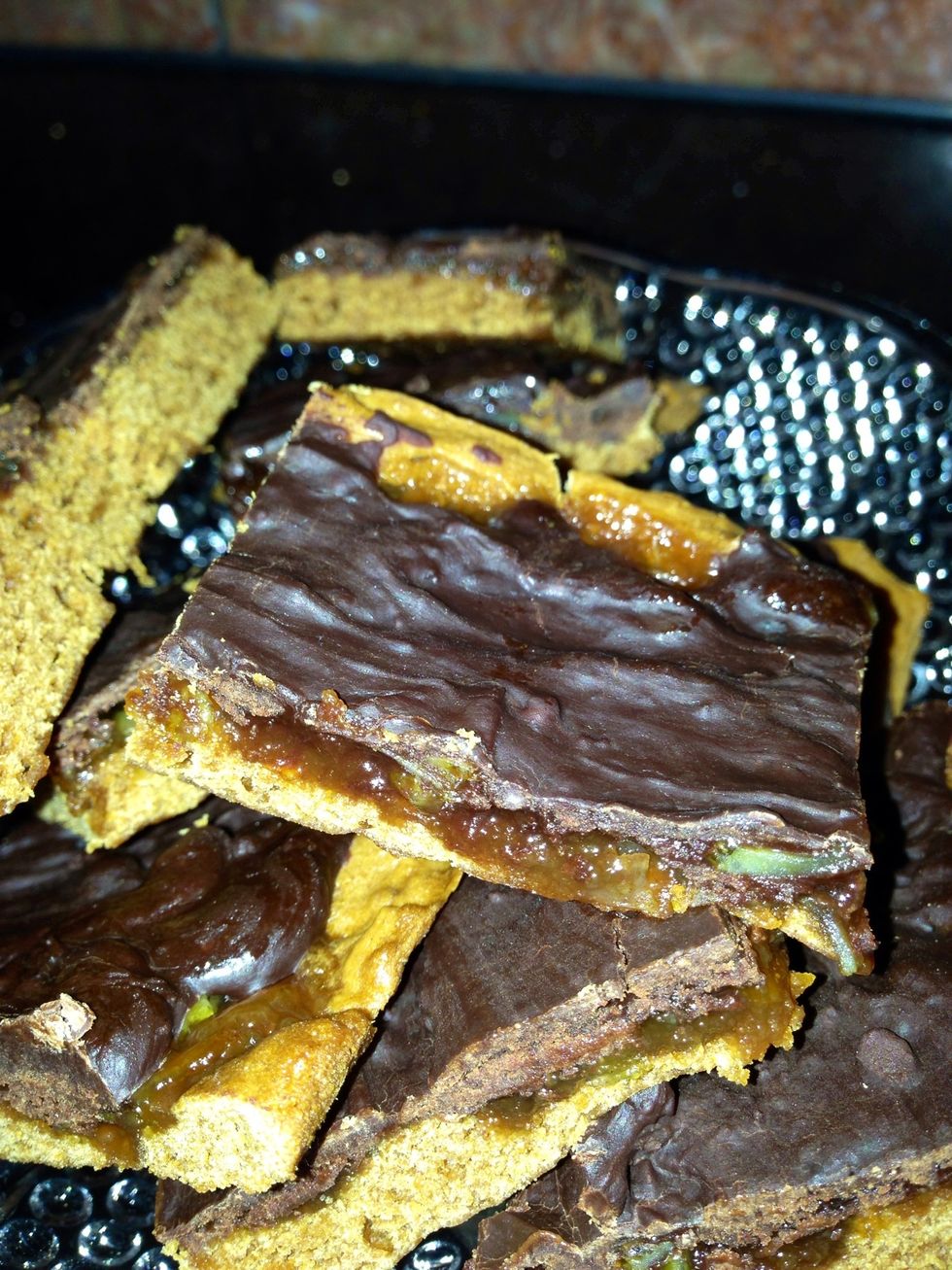 You will not be able to stop them from getting eaten up in a flash, but keep them in an airtight container, layered on paper towels or parchment... While they're still around!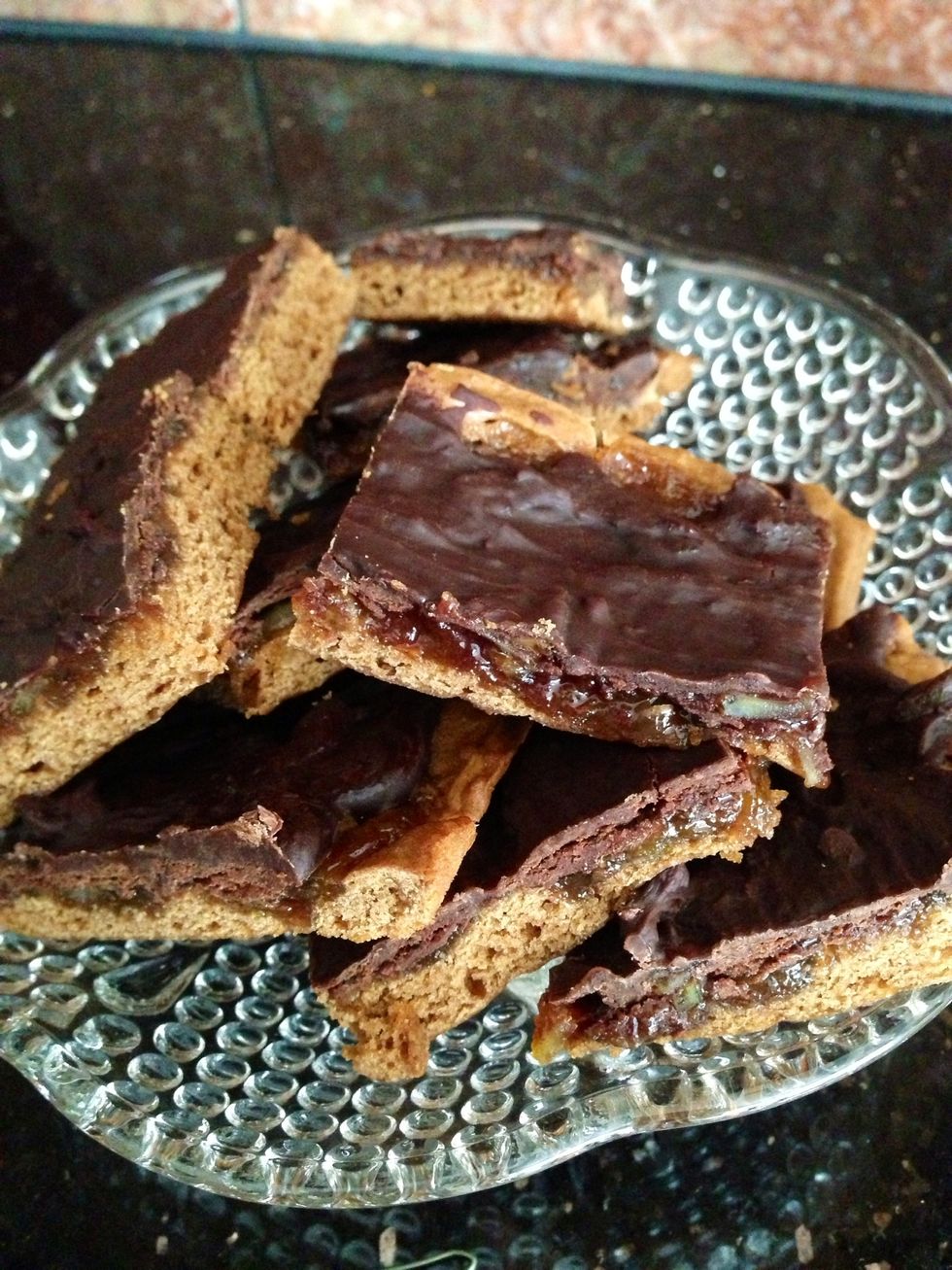 Mmmmmm!
1.0 8.8 package Lotus Biscoff Cookies
1.0c Orange marmalade
2.0c Vegan Chocolate Chips (or Dark Chocolate Chips)
1/4c Soy, Almond or Rice milk