Until I realized that it was possible to add stuffing I believed meatloaf was just another boring dish. But this I like very much!
9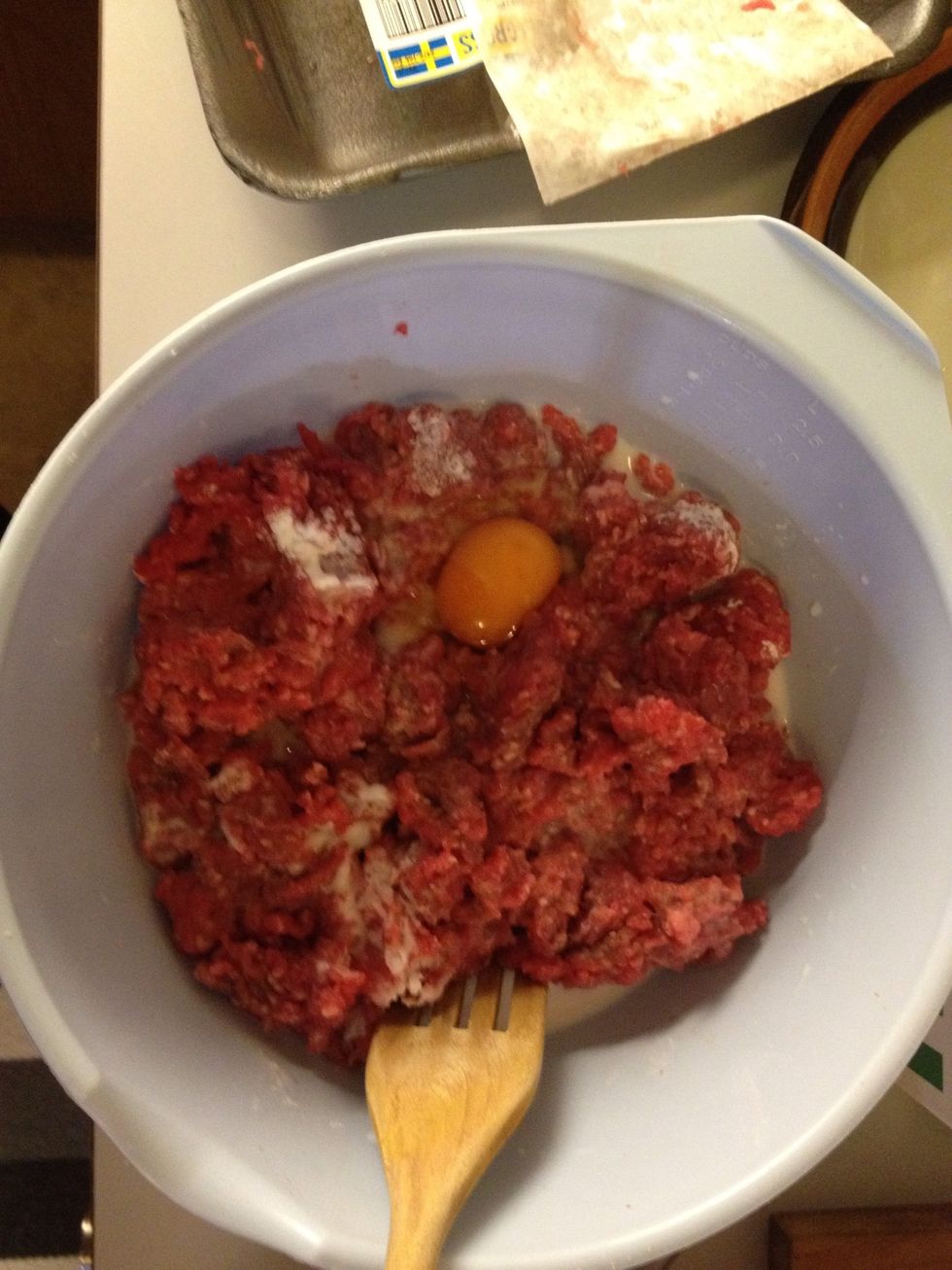 Mix the ground beef with the egg, breadcrumbs (or potato flour), salt and pepper. Also add the beef stock (I'm not sure that's the correct translation though, the product I'm using is thicker).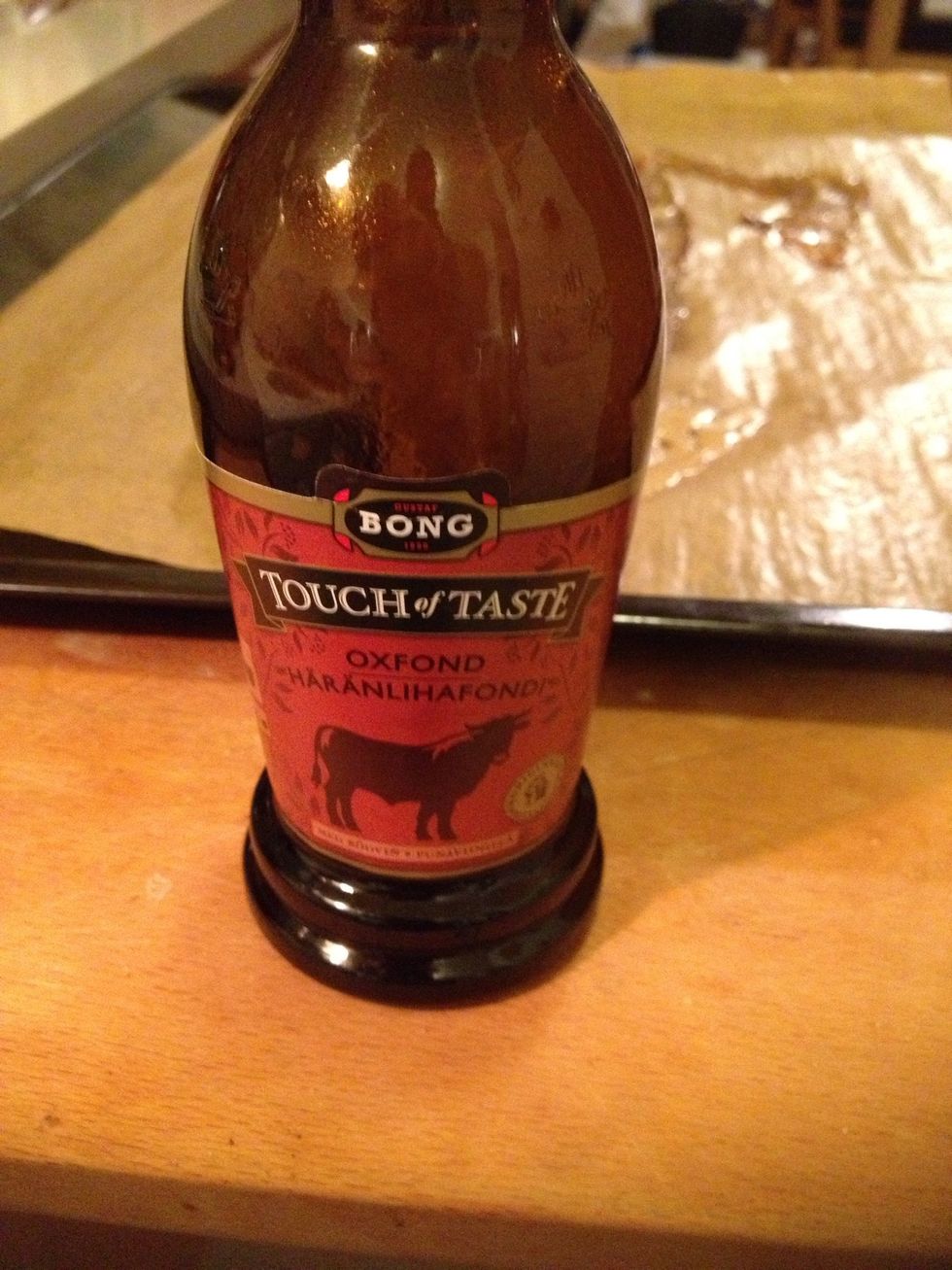 This is what I'm referring to....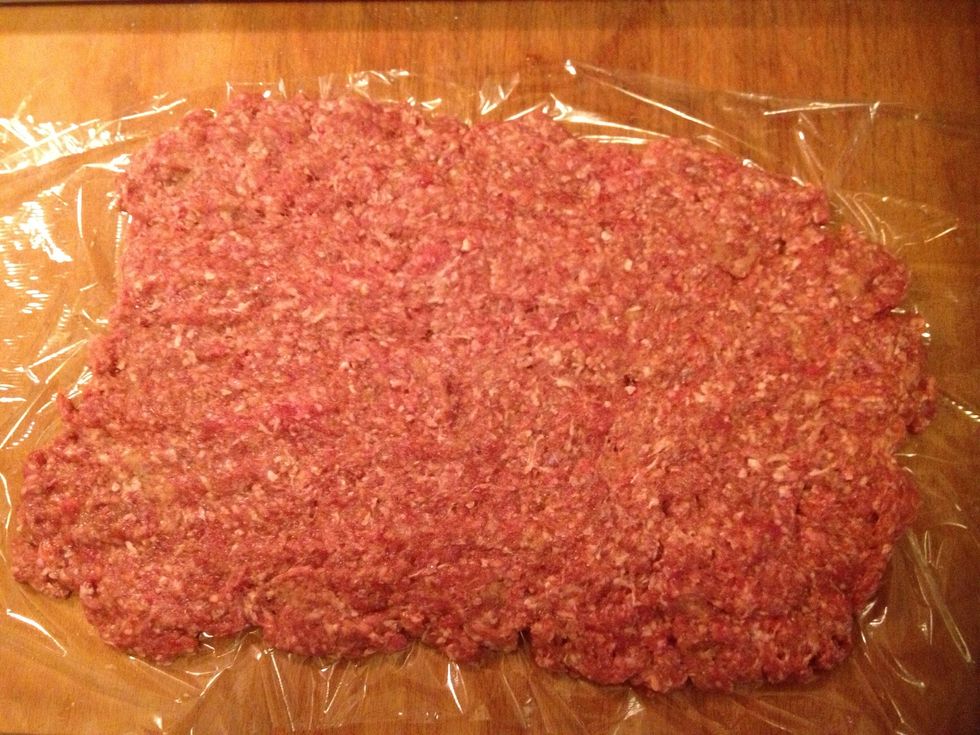 Flatten the ground beef onto plastic.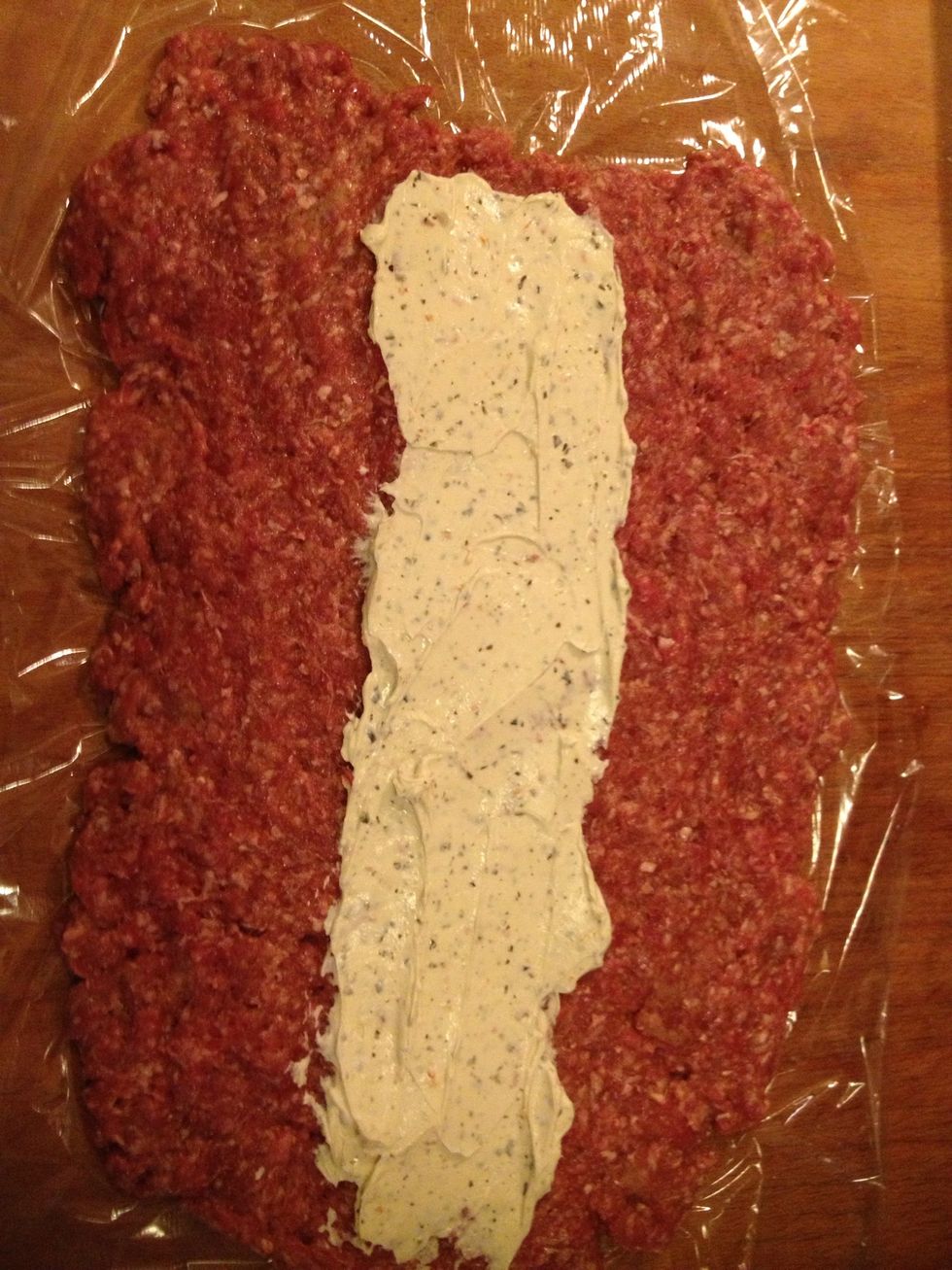 Spread the cream cheese on top of the meat. I used cream cheese flavoured with tomato & pesto. If you prefer you can use regular cream cheese and add some kind of flavouring on your own.
It also works really well with feta cheese or mozzarella if you prefer that. There are also many other kinds of flavoured cream cheese, and if you like mushrooms I recommend to add that as well.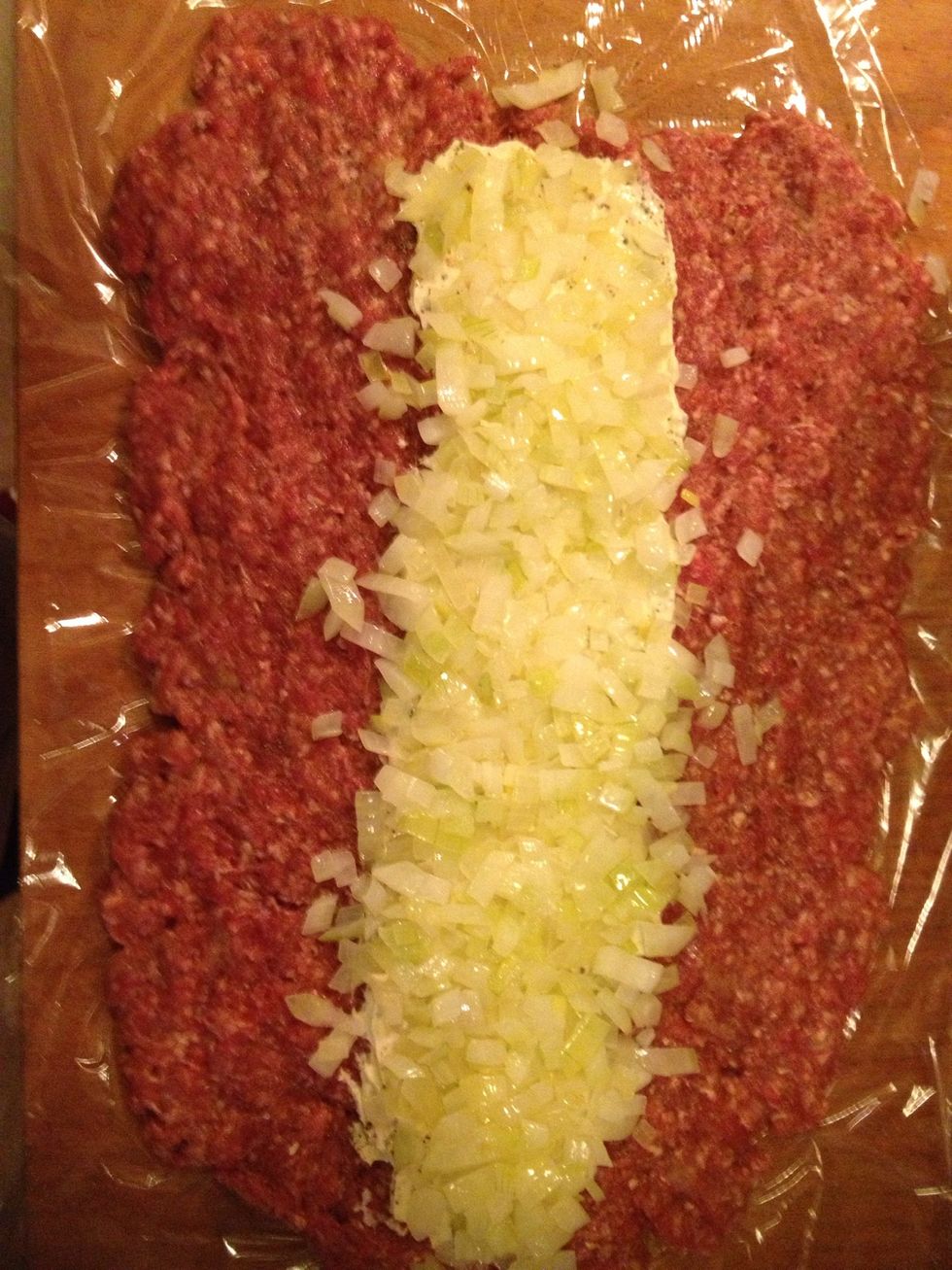 Add the onion. I melted some butter in a pan and fried the onion for a couple of minutes but that's optional ;-)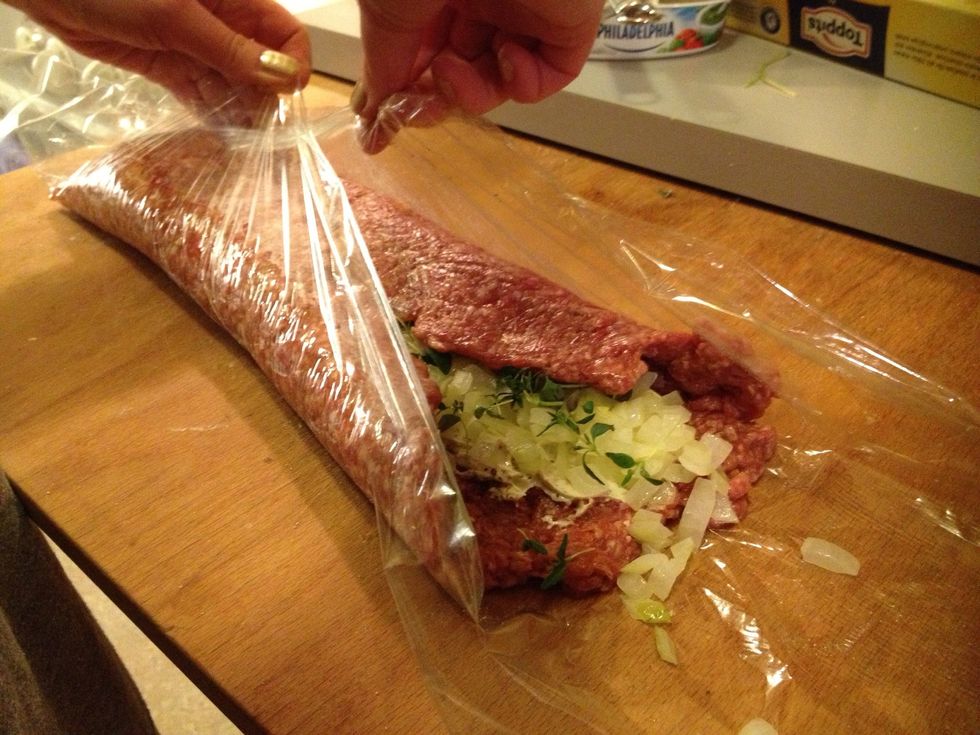 I also added fresh thyme. Then use the plastic to roll the meat.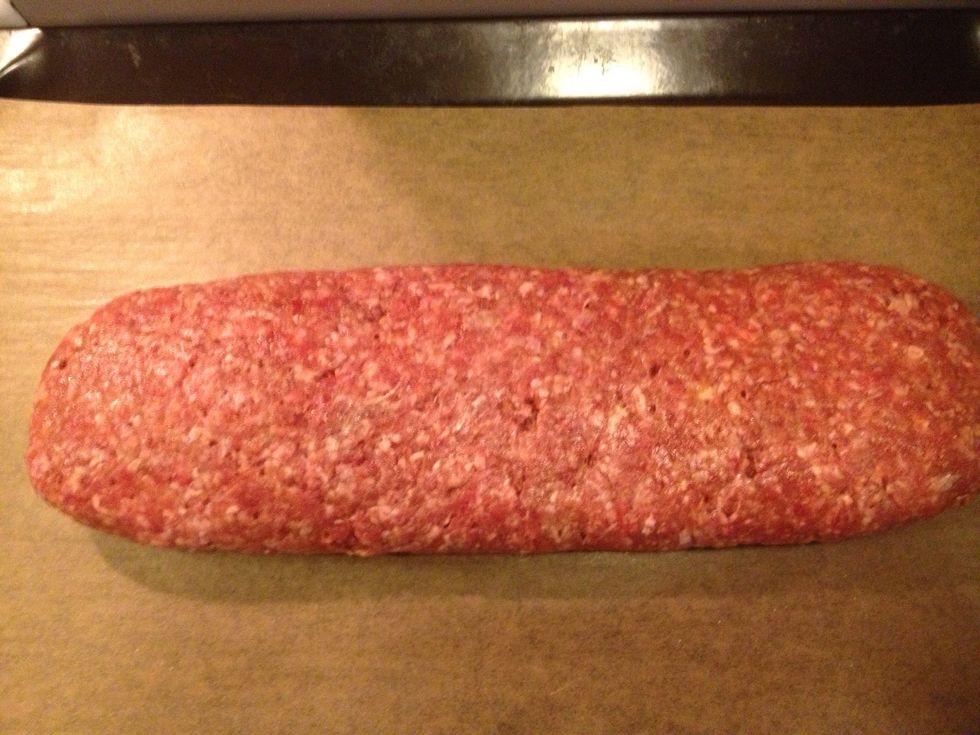 Move the meatloaf to a tin plate. Remove the plastic.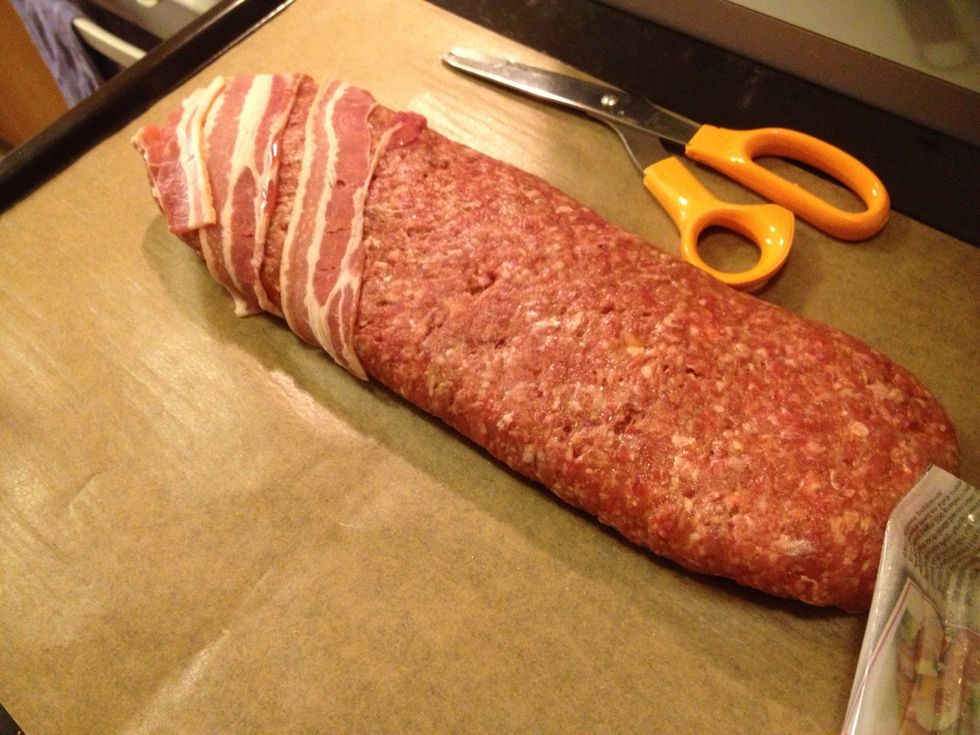 Start wrapping the meatloaf with the bacon.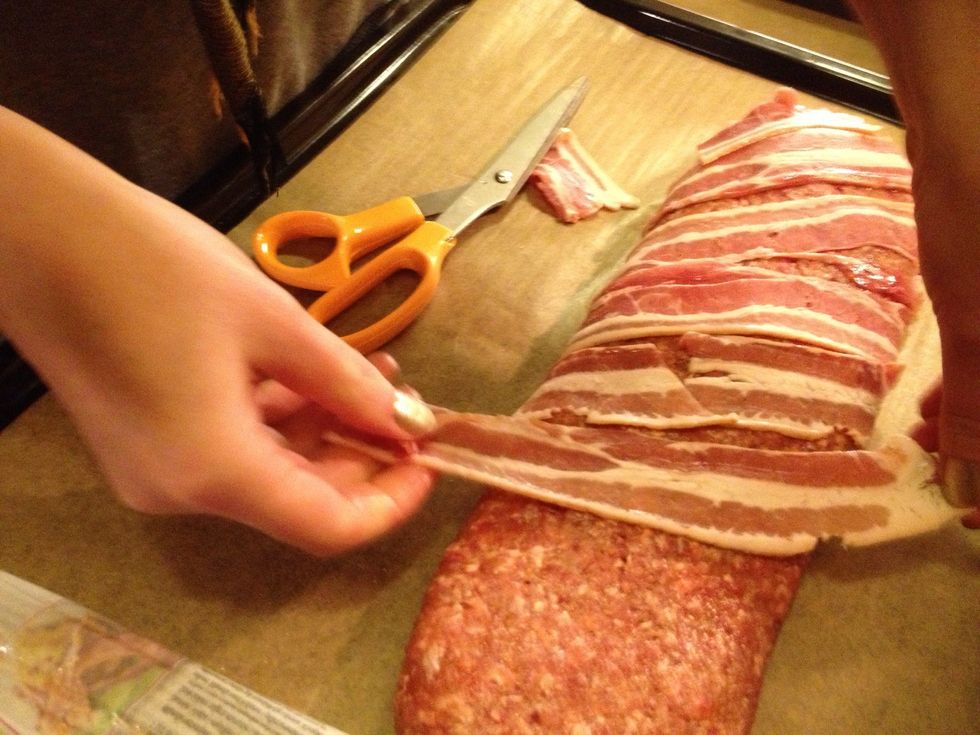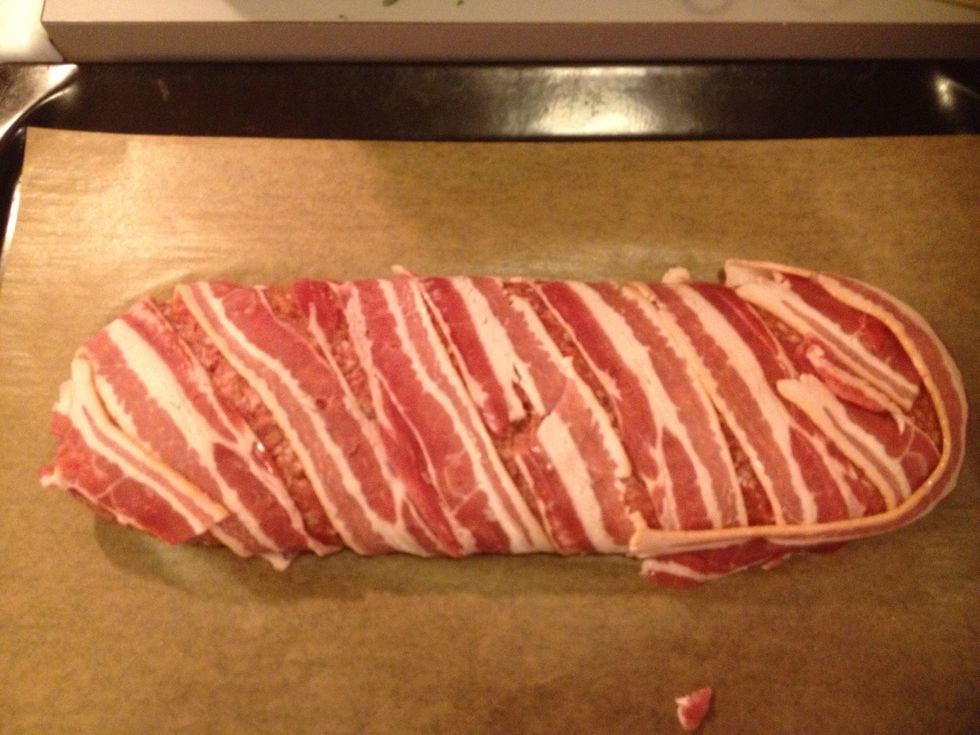 It's now ready to put in the oven. Turn it on to 180 degrees Celsius. The meatloaf needs about 30 minutes in the oven.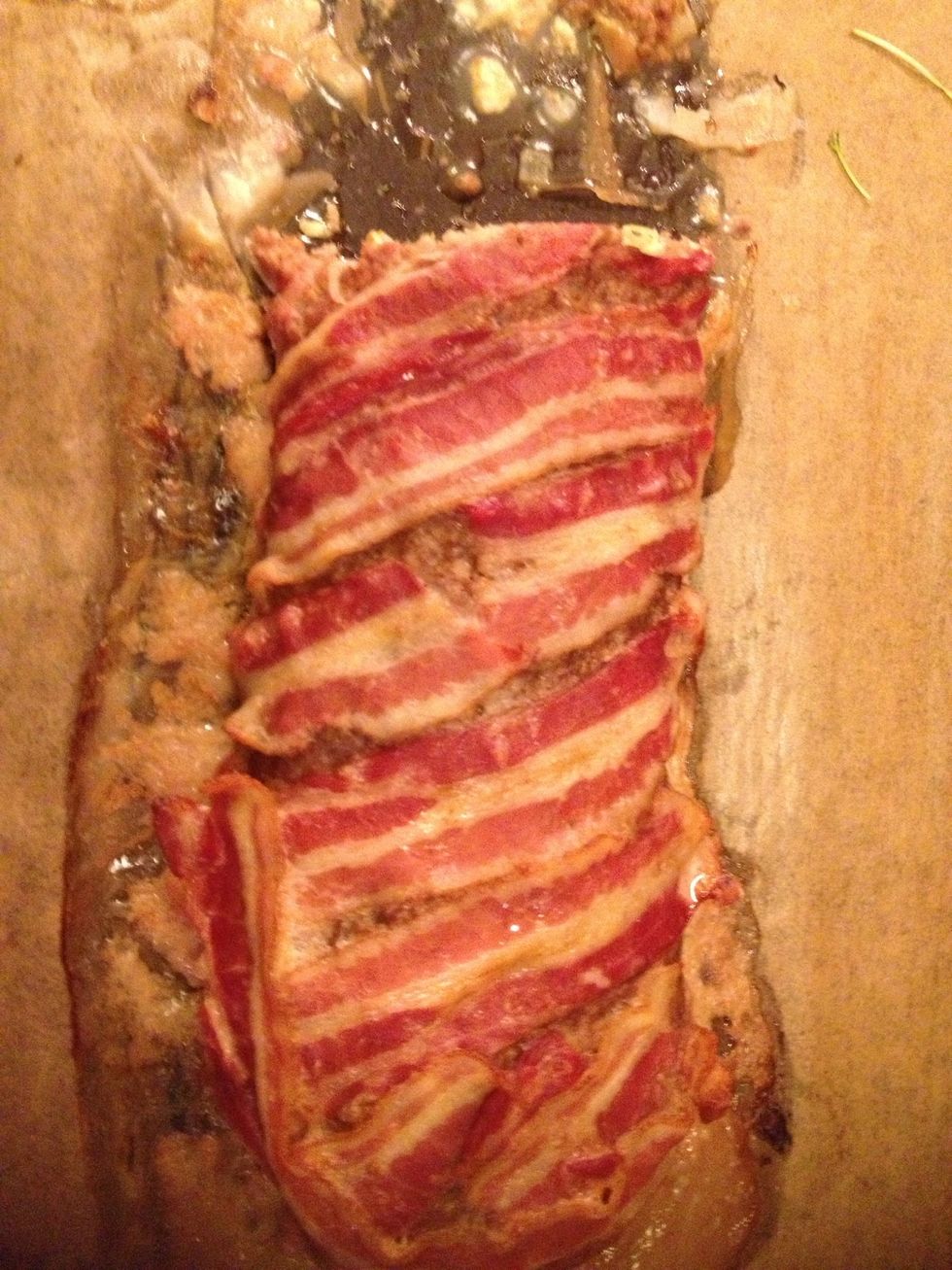 The finished result!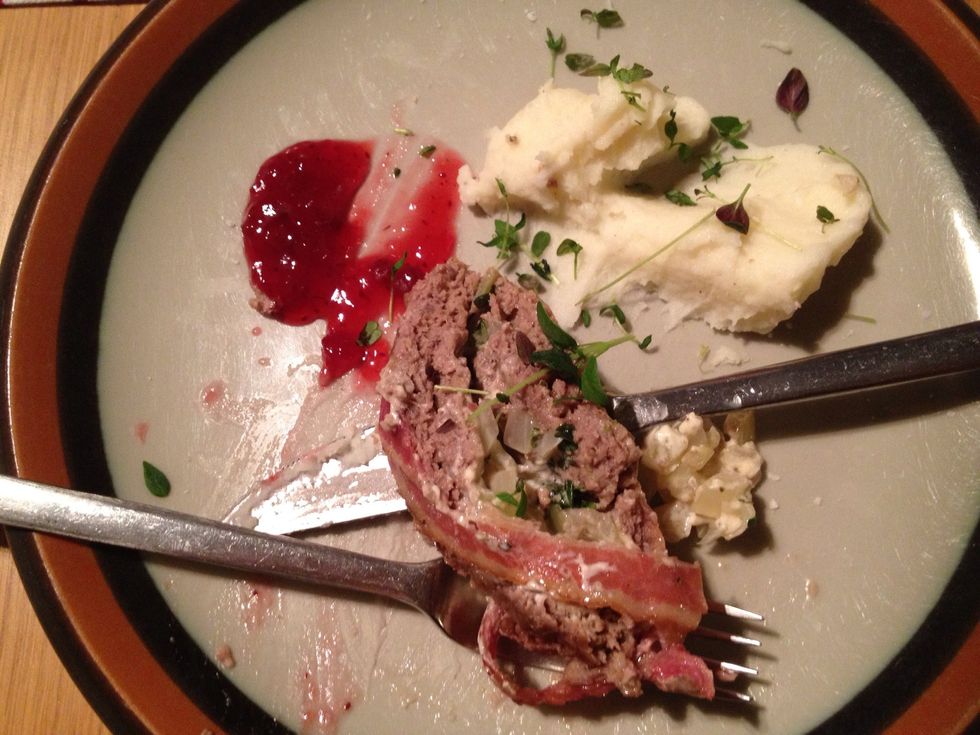 Serve with mashed potatoes and lingonberry jam, or with potato wedges and a nice gravy.
600.0g Ground beef
1.0 Egg
Salt
3.0Tbsp Breadcrumbs
3.0Tbsp Beef stock
Stuffing:
100.0g Cream cheese (flavoured or regular)
0.0 Onion
Fresh thyme
125.0g Bacon (6-7 pieces)
Karin Siöö
Lives in Sweden. Gets inspiration from trips, blogs & international students I meet at work.