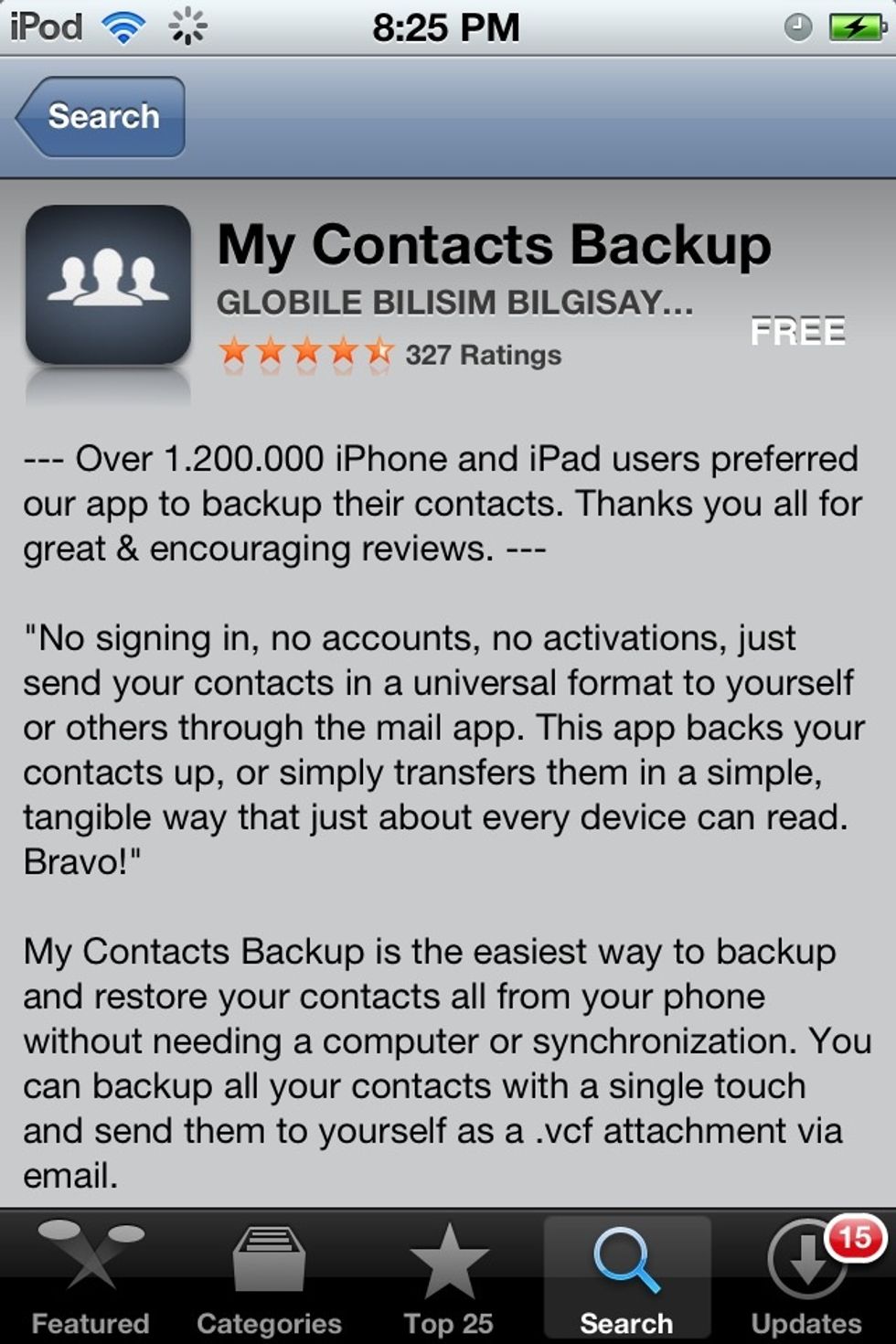 Download MY CONTACTS BACKUP by GLOBILE BILISIM BILGISAY from the app store.
Open the app. It will ask for access to your contacts, so allow it. Hit EXPORT.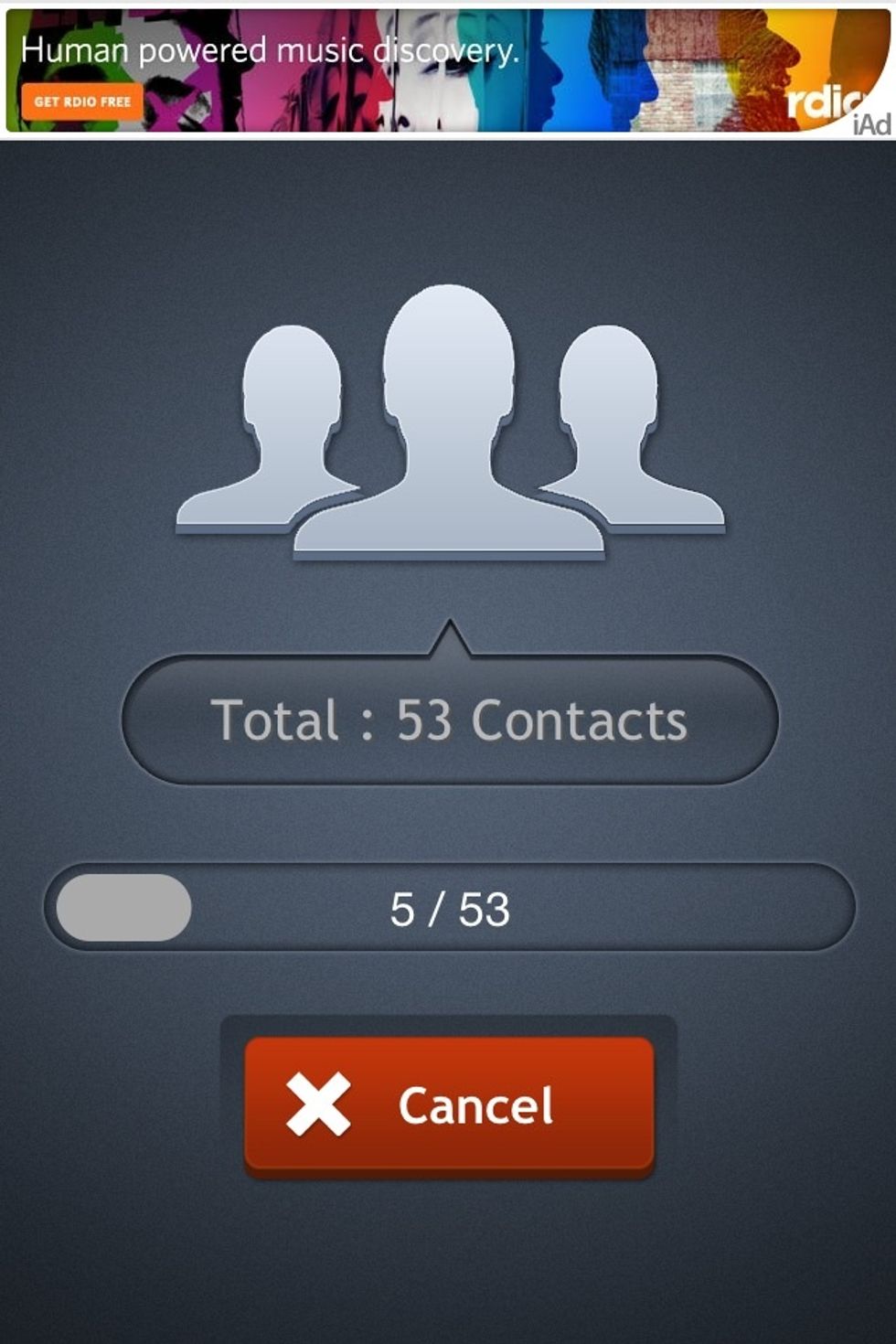 The app will begin making a VCF file for you. A VCF file is a popular digital business card format. It has been used since the 1990's. The app is set to this format by default.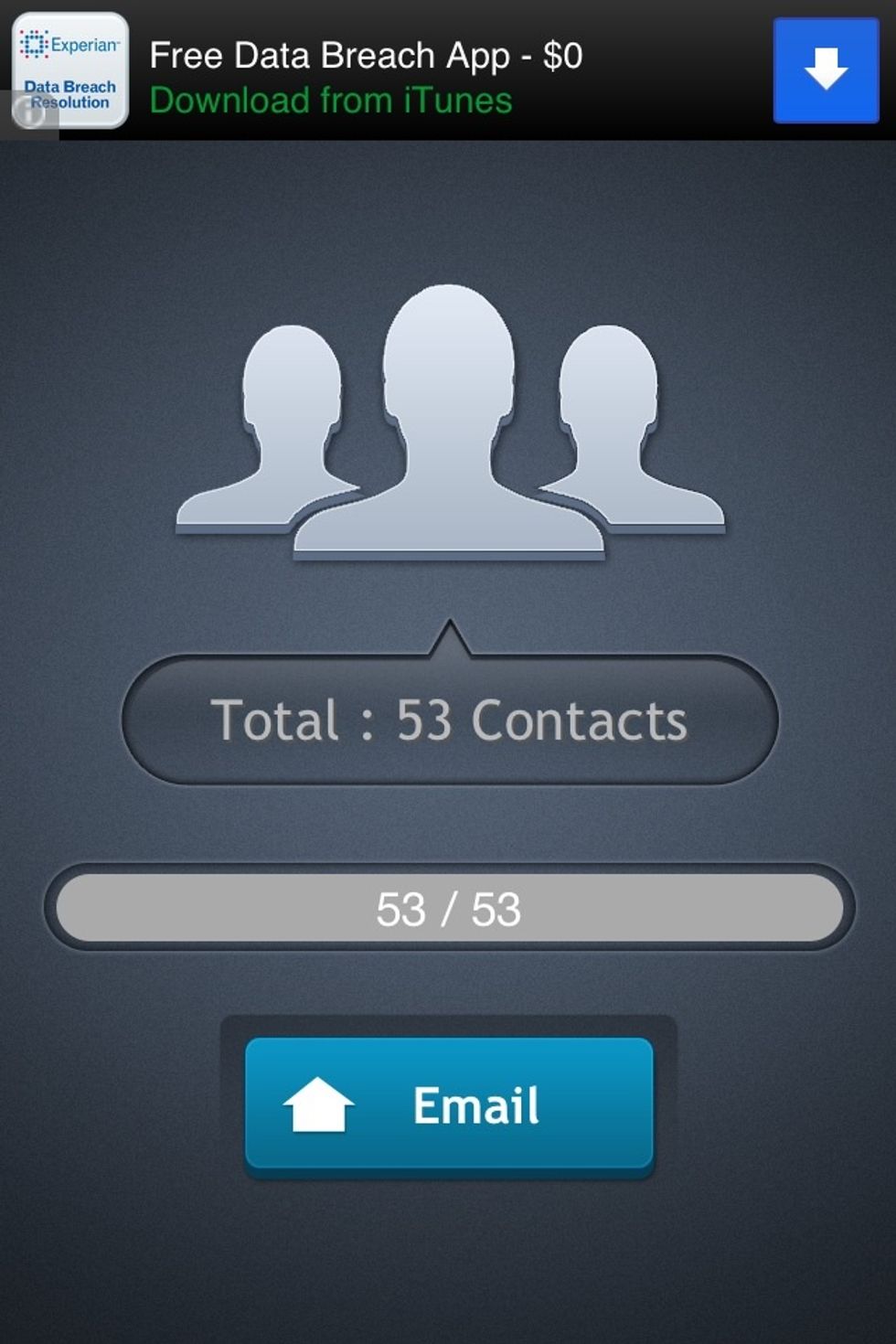 When the app is finished, it will give you an option to EMAIL. If you ever loose your contacts, just open the VCF file in IOS, and they will reappear!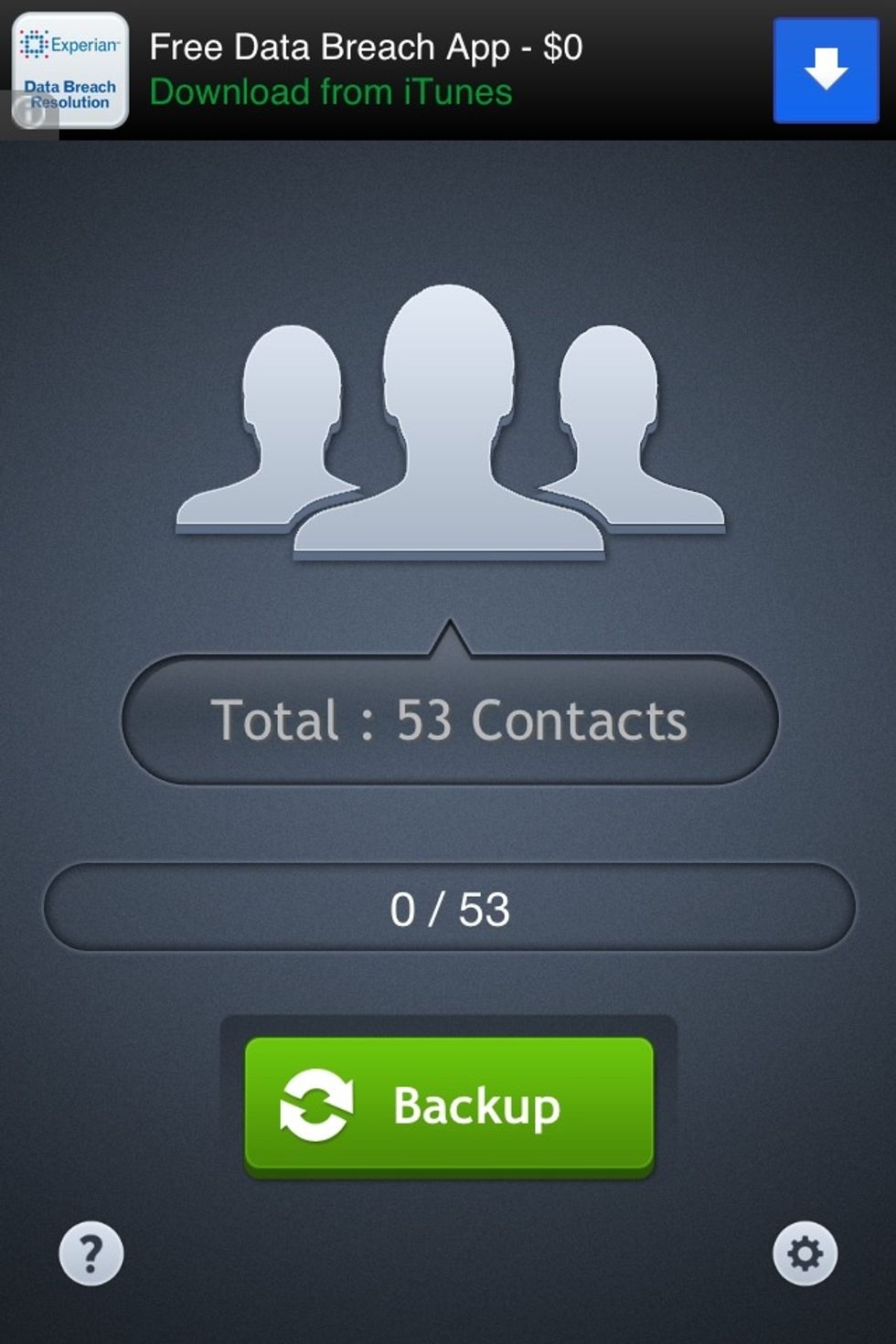 When you email it, it will come back to this screen. You can also save your contacts in a spreadsheet format that can be opened in EXCEL and printed. Tap the GEAR at the bottom right of the screen.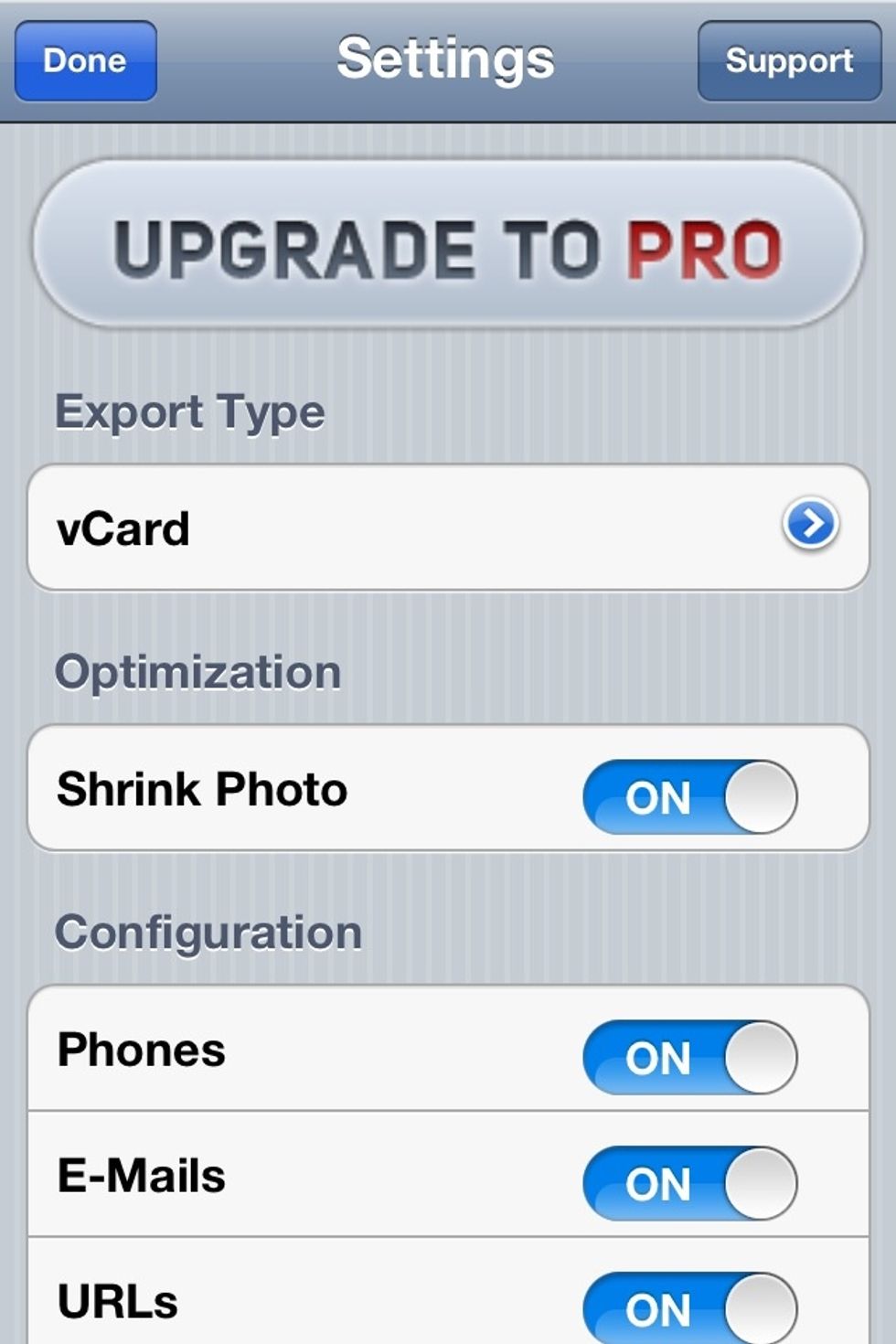 This screen will come up. Tap where it says vCARD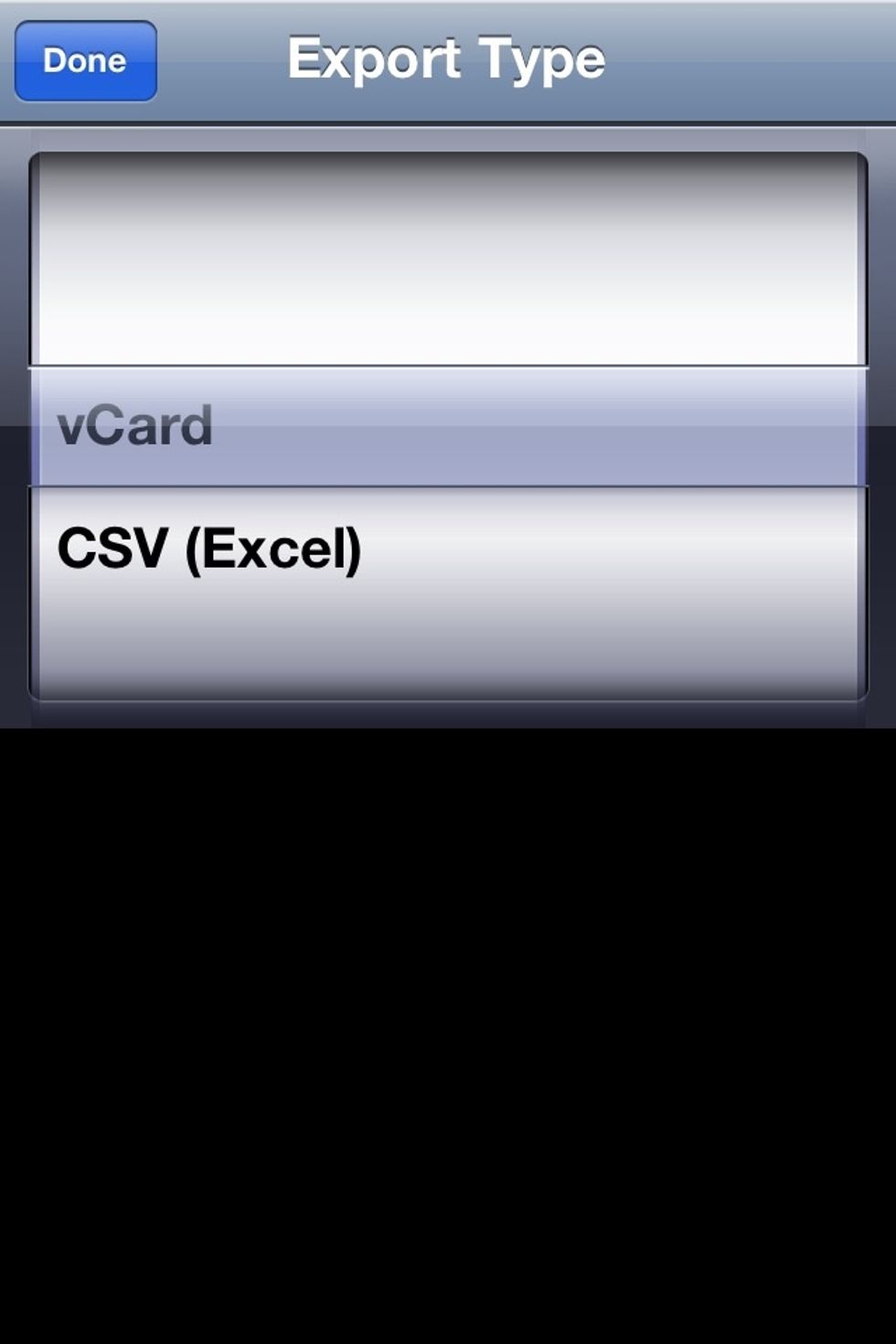 This screen will come up. Choose CSV(Excel).
Tap DONE twice to get back to the main screen. Next time you email it will send a CSV file instead of a VCF file. CSV stands for COMMA SEPARATED VALUES, which explains the weird commas in the file.
My Contacts Backup App (free)
Email account