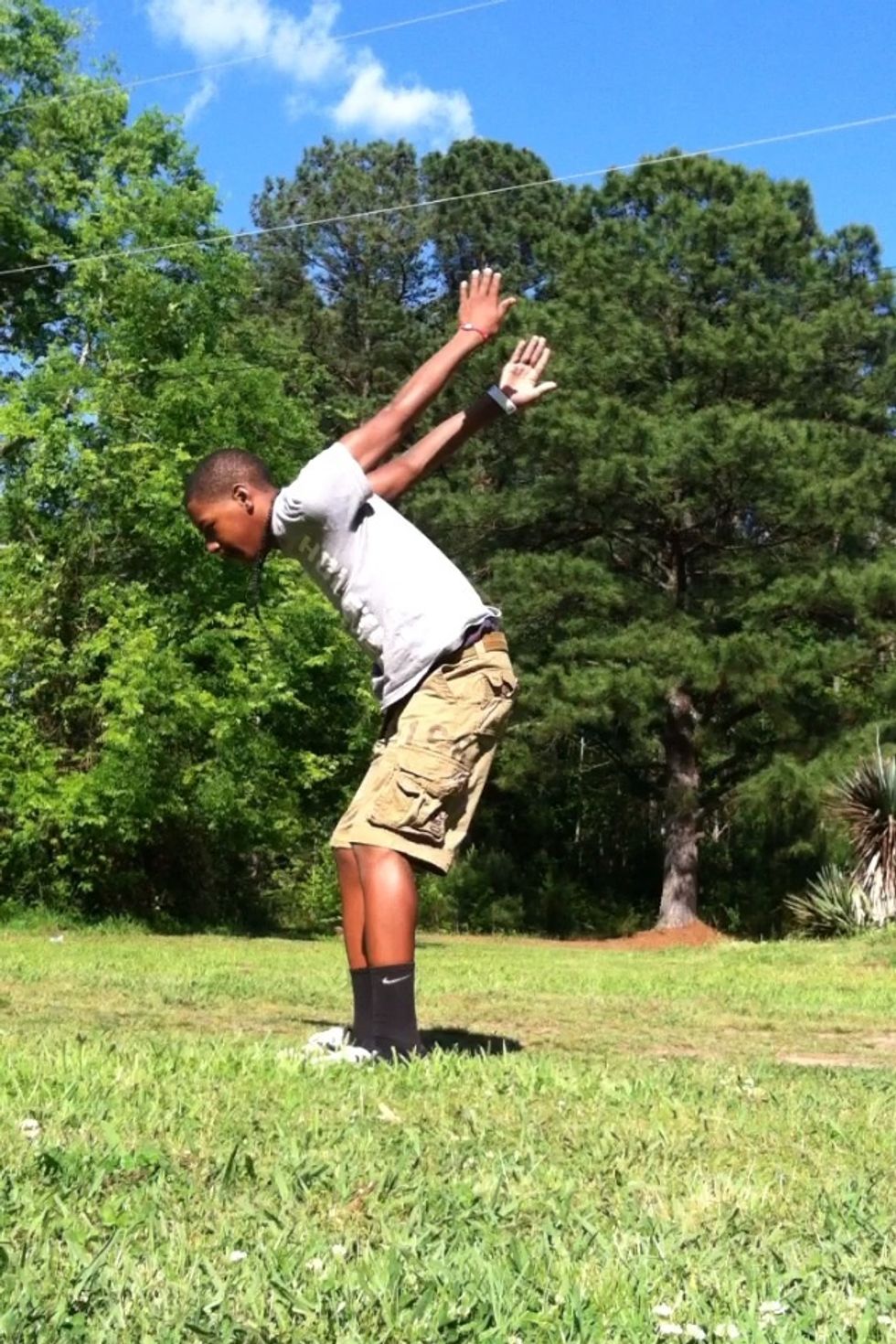 Bend at the knees and swing arms.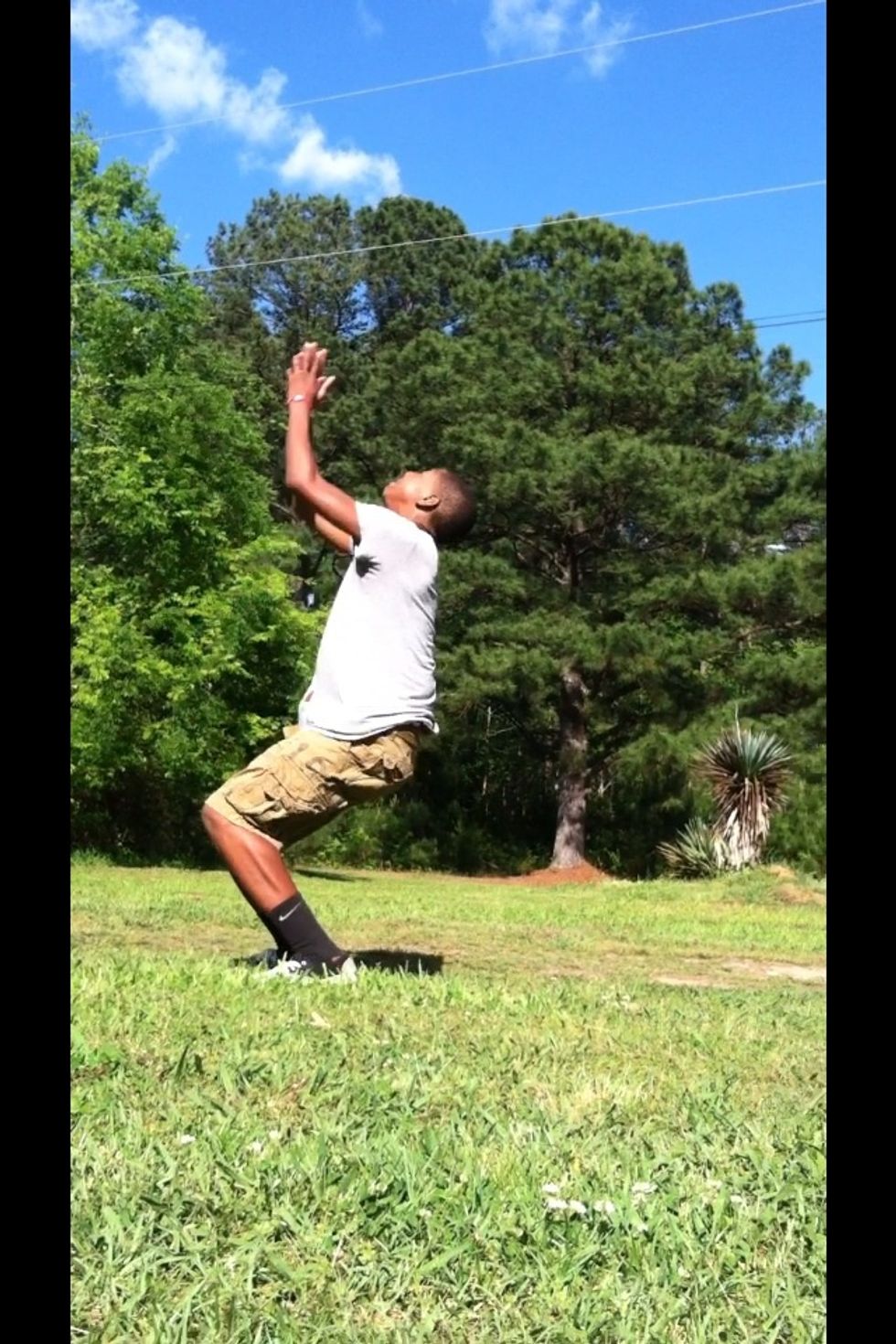 Swing arms forward and pull head,while starting to jump.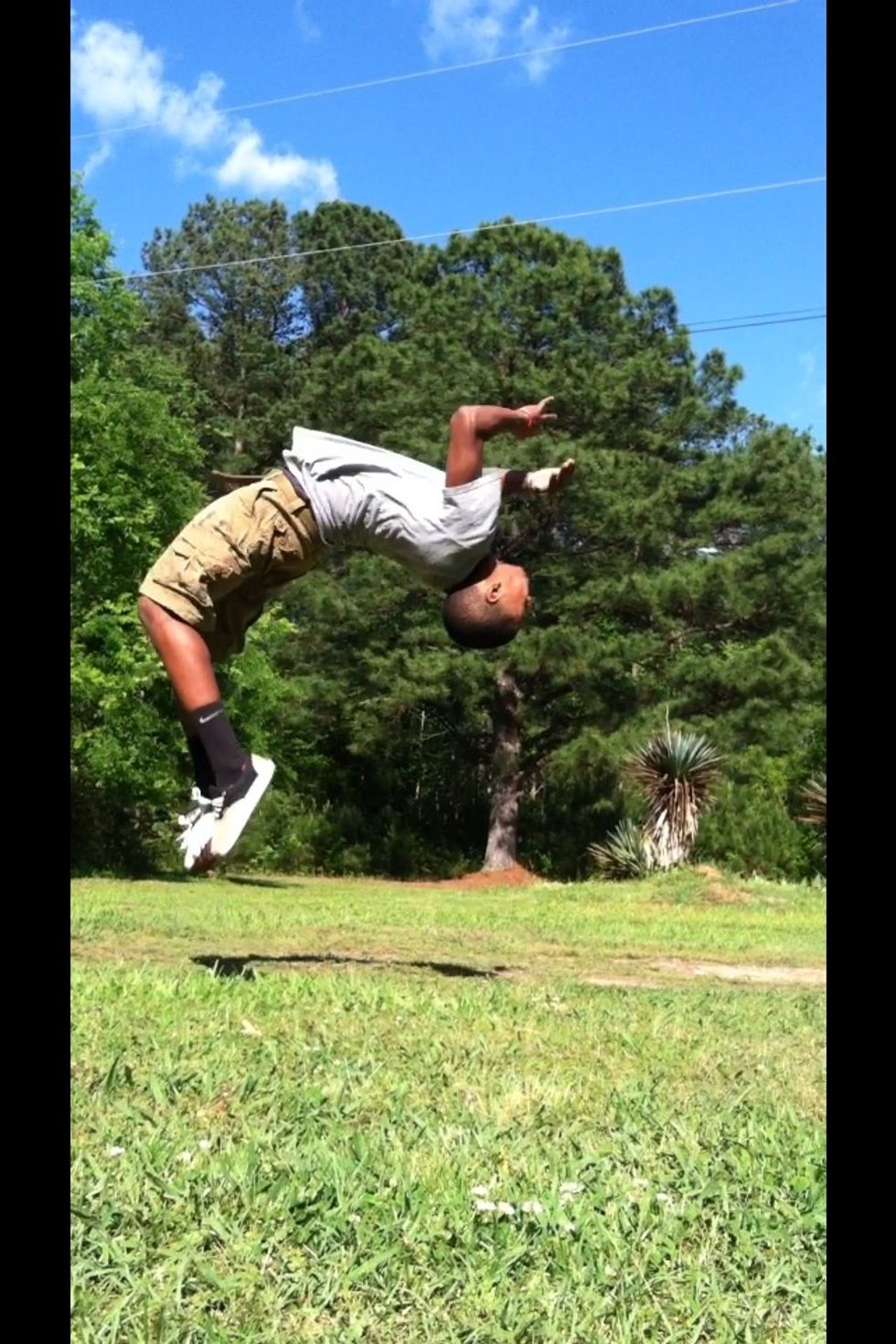 Continue to pull your head back to make sure you make the full rotation.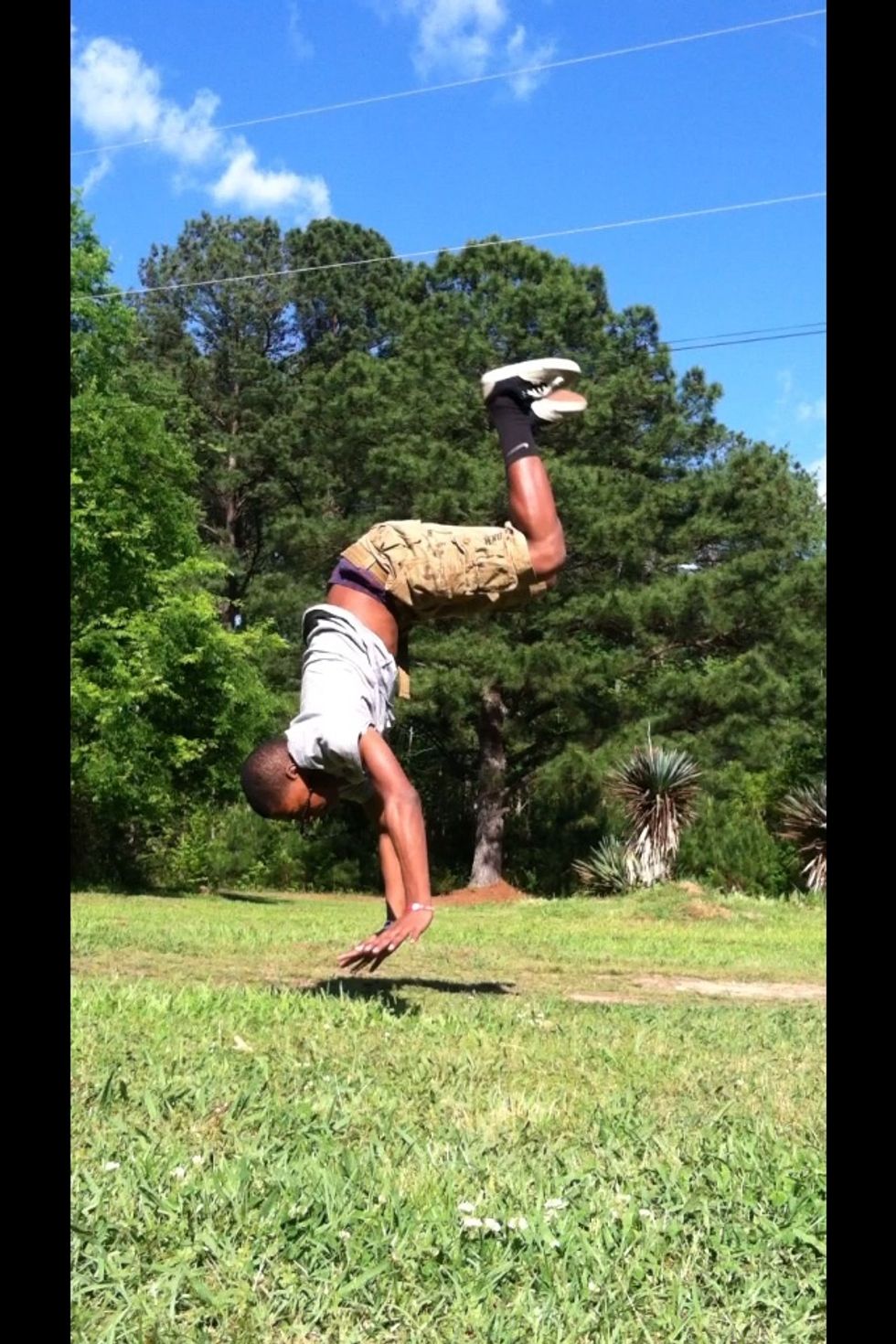 If you come up short,Get ready to place your hands down.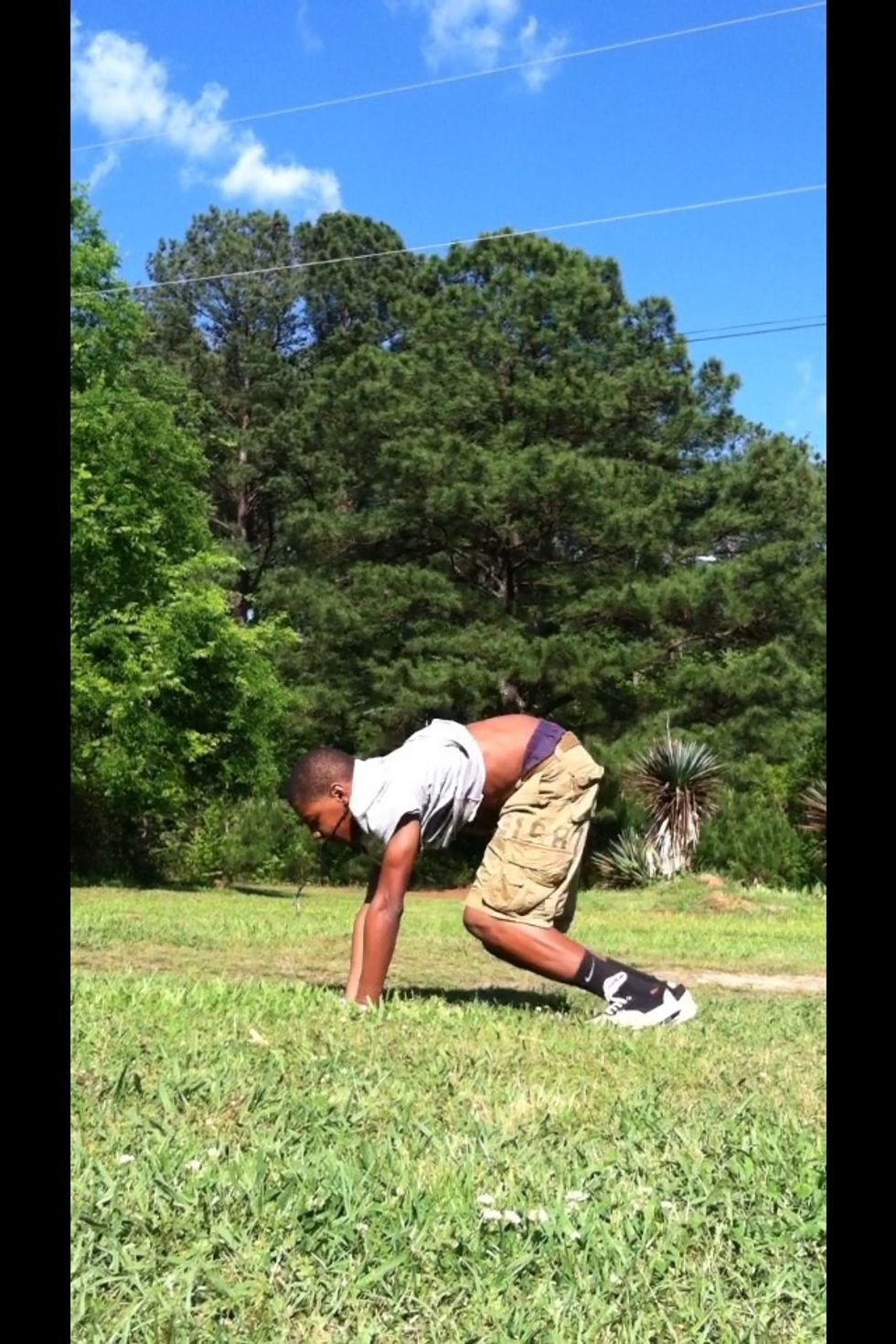 Bring your body own down and bend your knees while landing! (very important)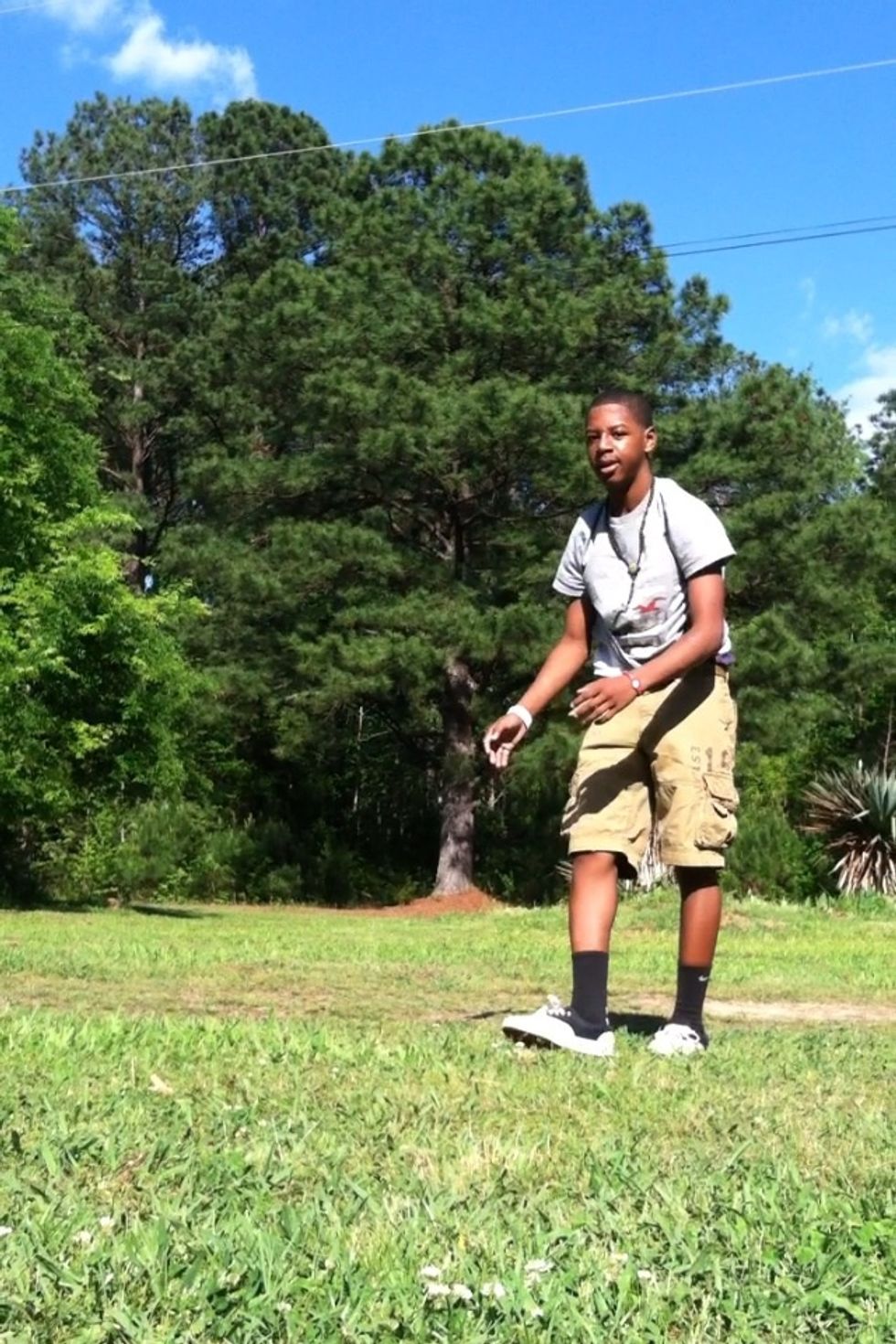 Stand up and you've just performed a backflip !
Flat surface
Lots of space