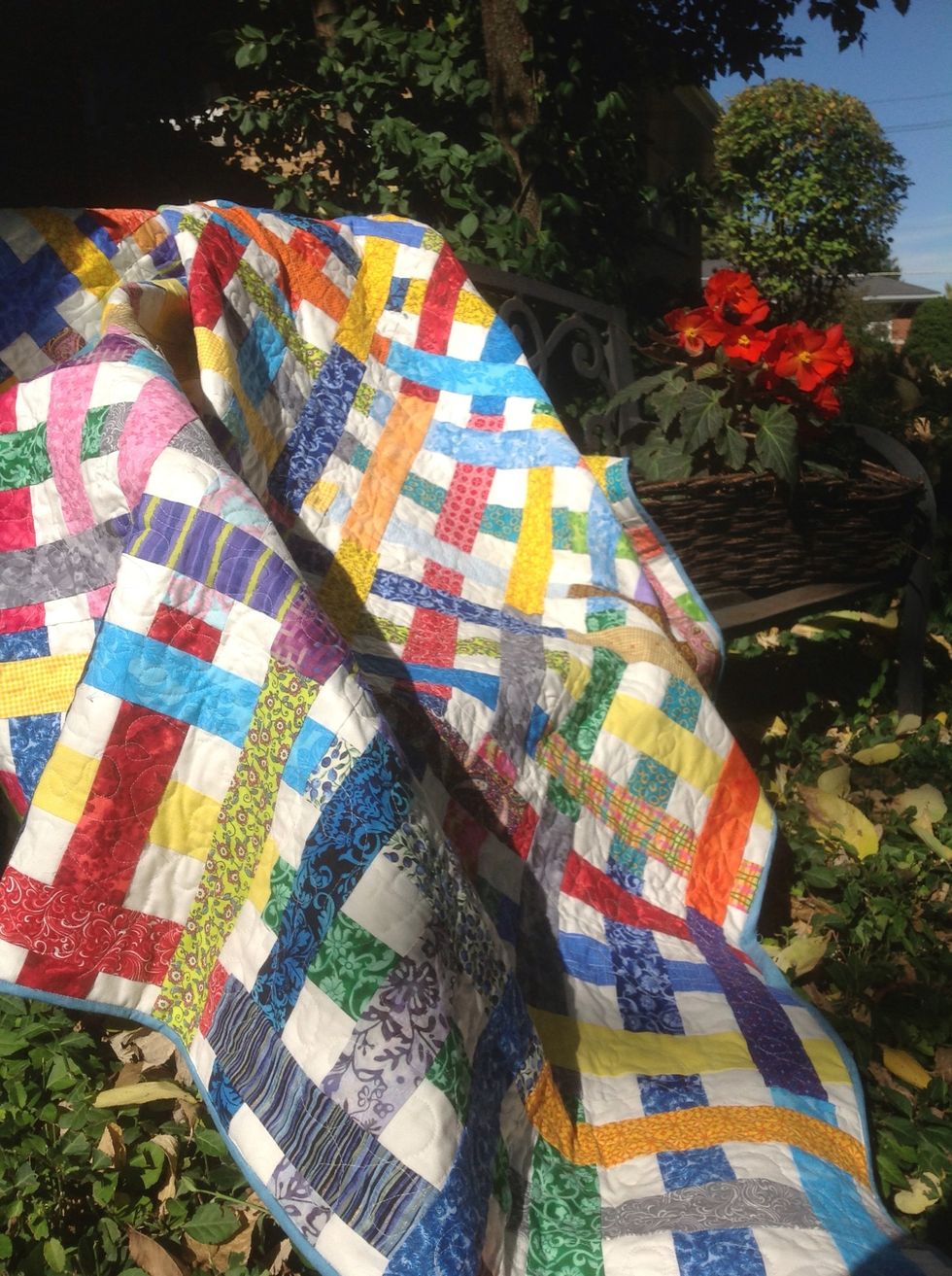 Place batting in dryer with a wet towel for about 20 minutes to remove folds from packaging.
Place the batting on a table or working surface and the quilt backing on top of batting.
Use the iron to press out bumps, bunches or folds in backing.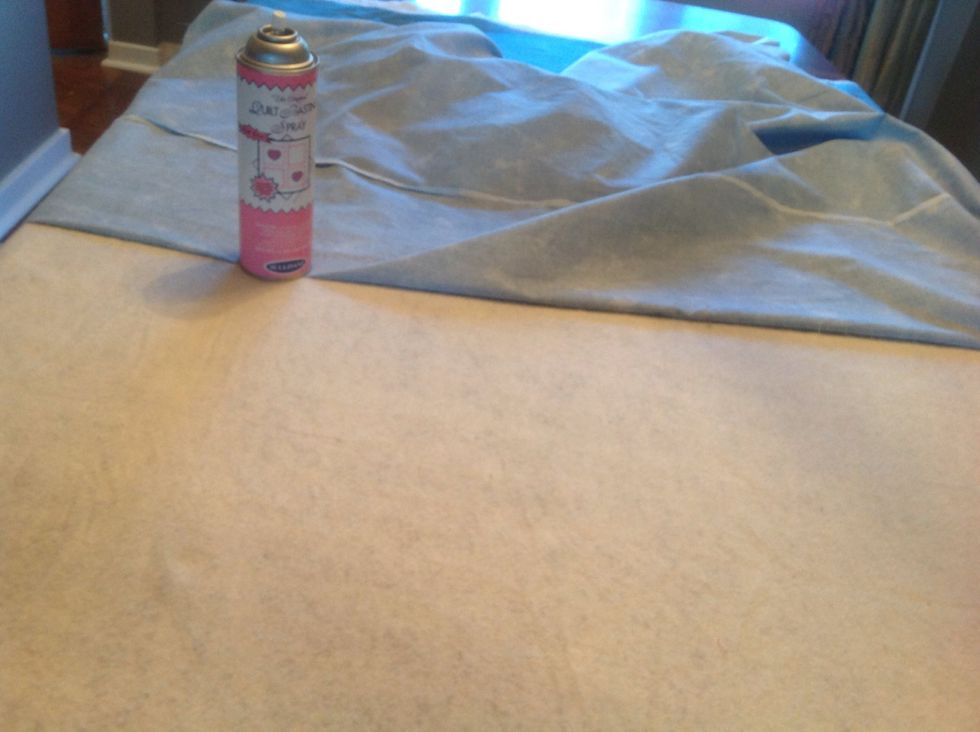 Flip back the top edge of the quilt batting.
Spray with quilt basting spray.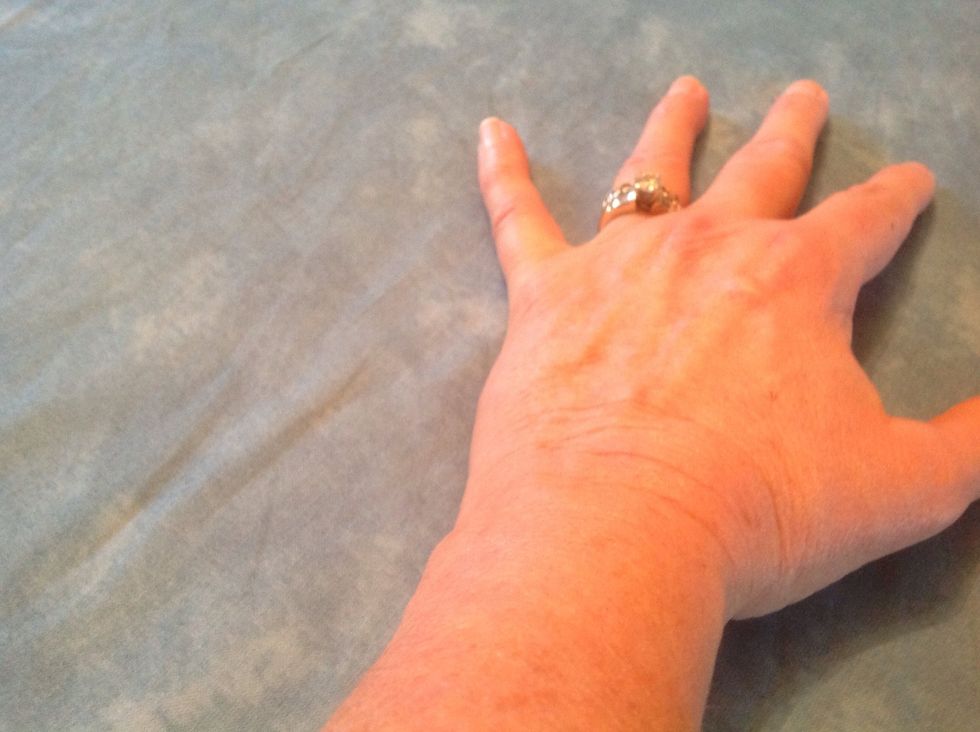 Smooth out bumps in fabric.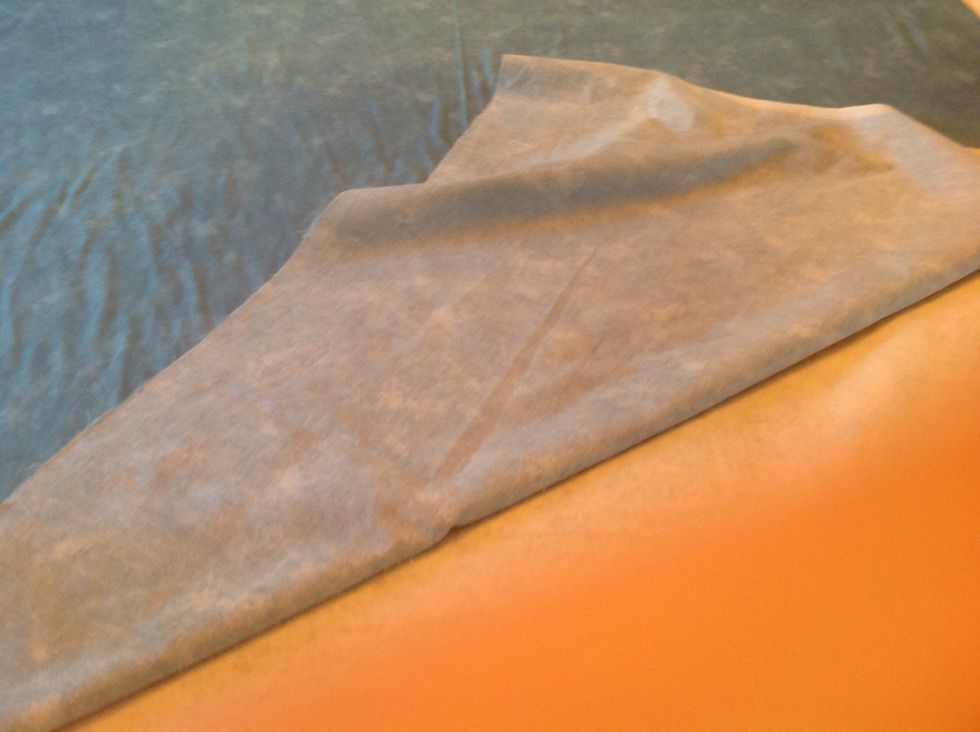 Spray the bottom half of quilt backing and smooth out with your hand, repeat with the sides and use iron to press out bumps on entire quilt back.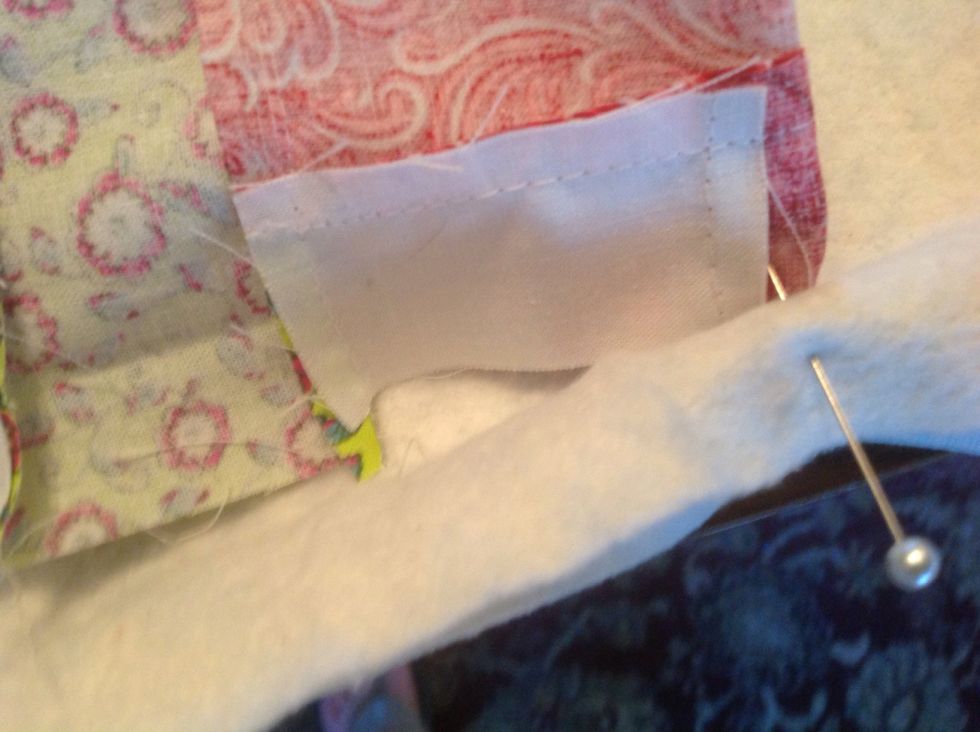 Flip over the back so that the back is on the bottom and mark the backing and backing piece in center with a pin.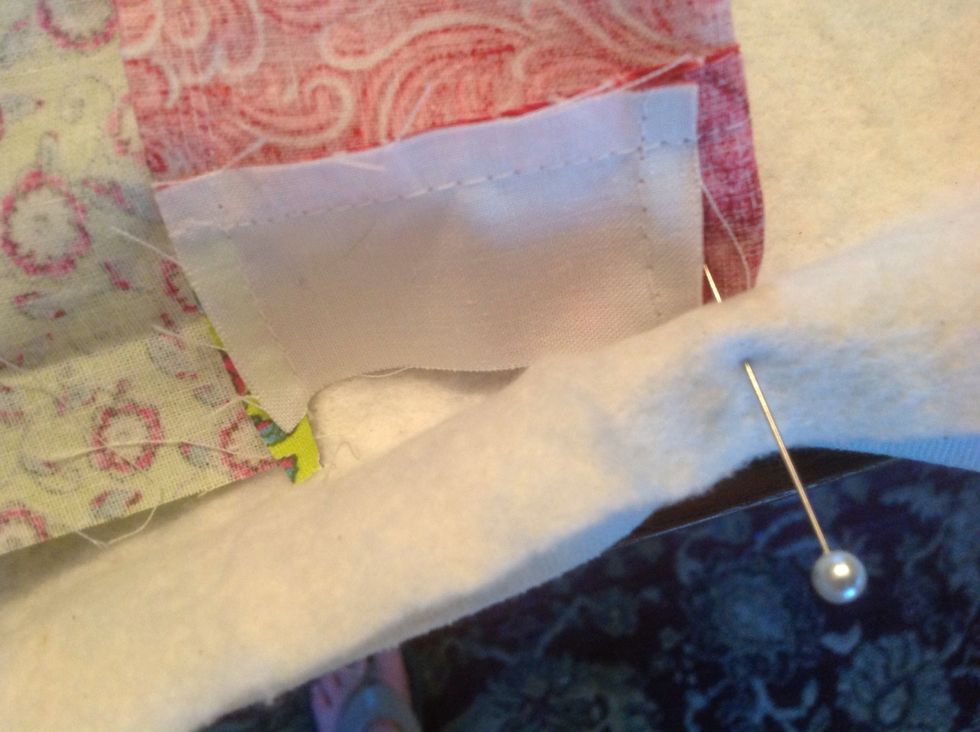 Fold the pieced top in half and mark the center of the pieced top. Match the pins so that top pin is on top of the back/batting pin.
Repeat same steps that You followed on the backing. Smooth out, press and spray in sections.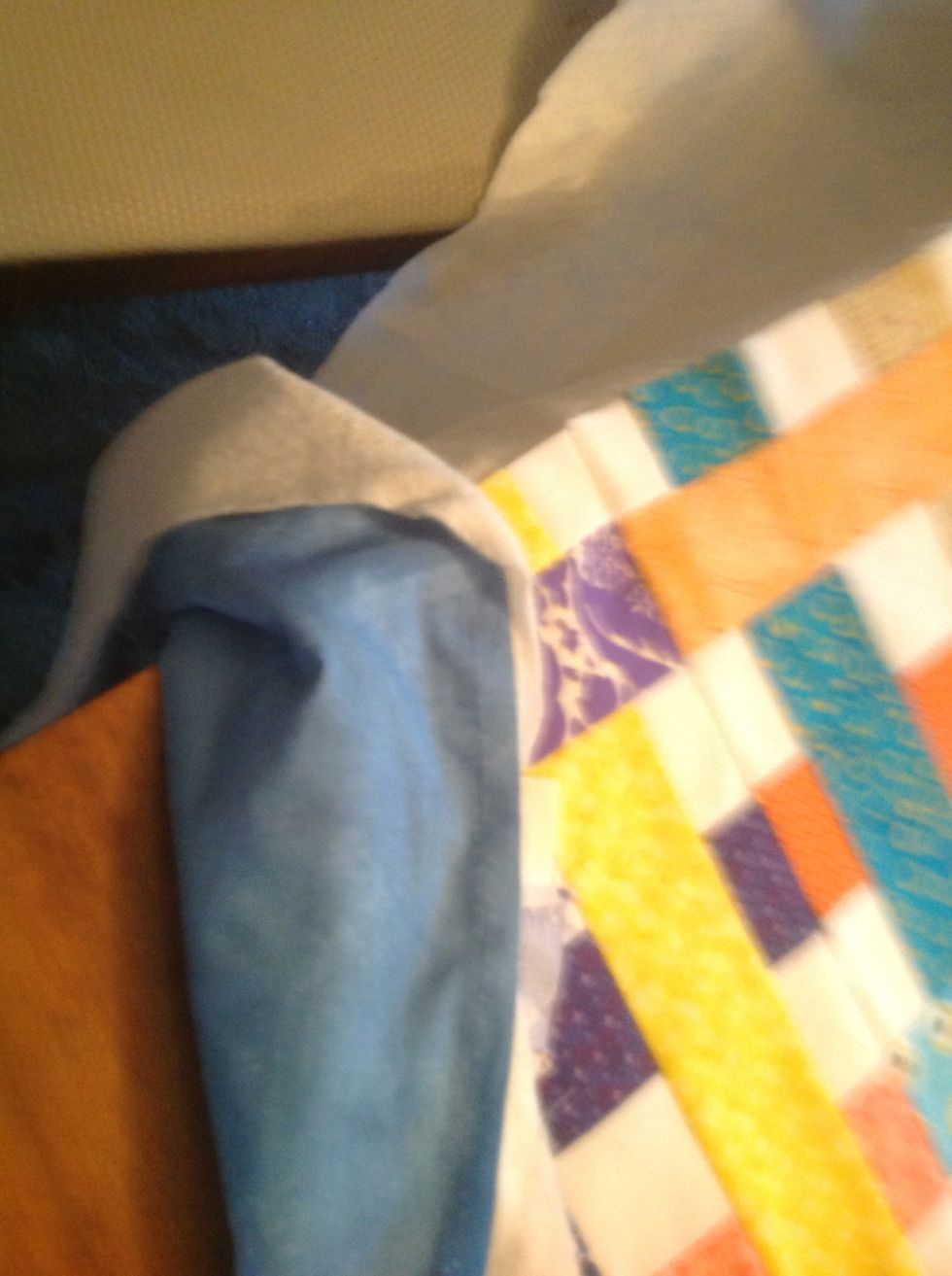 Be certain batting/backing extend over top with about 3 inches of excess back/batt on all 4 edges. Pull up top to readjust. It's critical that you're not short of backing/batting on the edges!
Trim some excess batting and backing. Allow a few extra inches of back/back on the edges. Use large safety pins for extra hold. Free motion all 3 layers.
Add binding and enjoy!
Pieced quilt
Batting
Backing
Iron
Dryer
Fabric batting spray