Baby Proof a Low Bookshelf or TV Stand
1562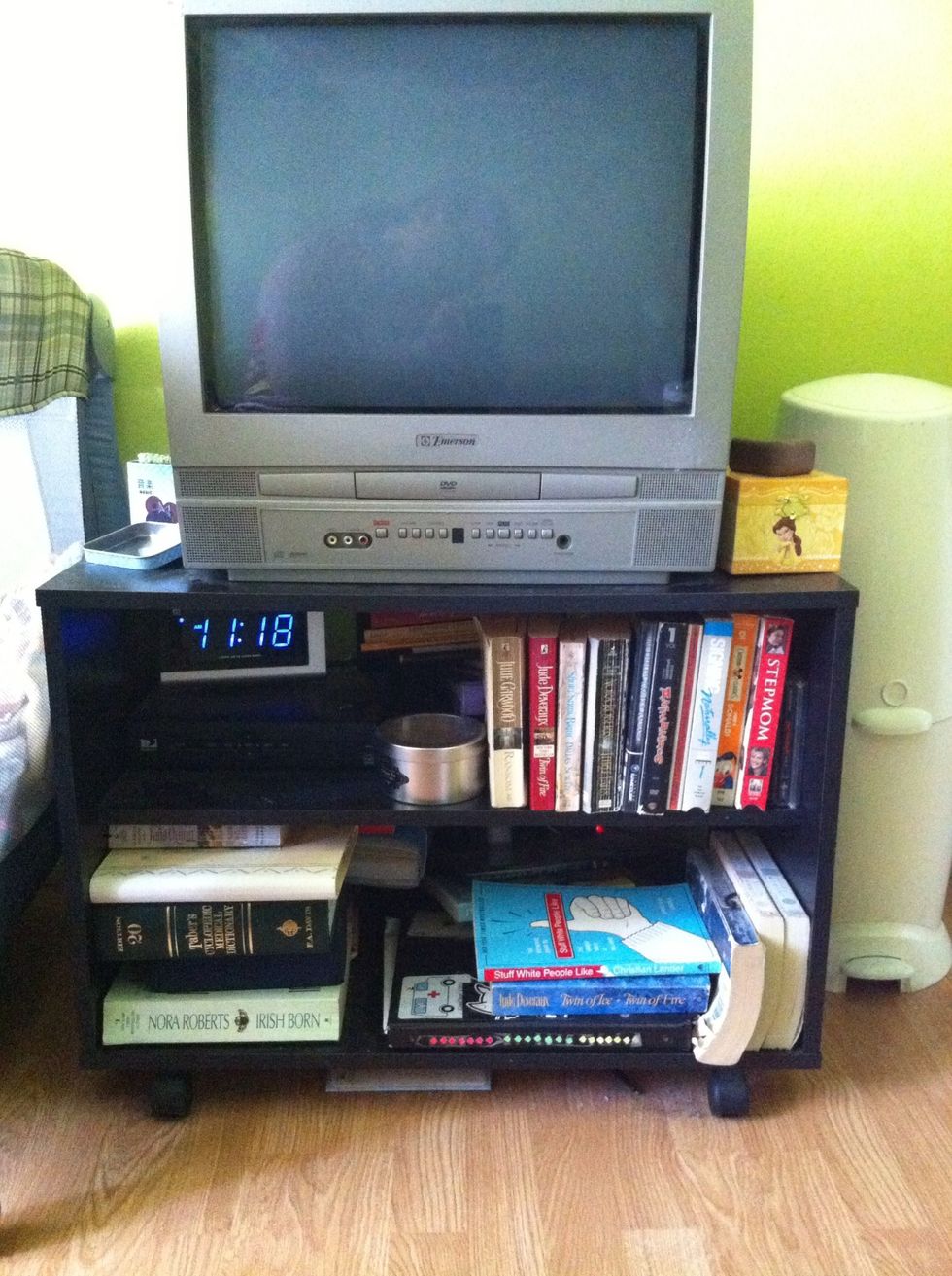 My toddler has been stretching her wings and getting her hands on everything she can reach. Which makes this low TV table perfect for her curious hands. Here's an easy and cheap way to baby proof it.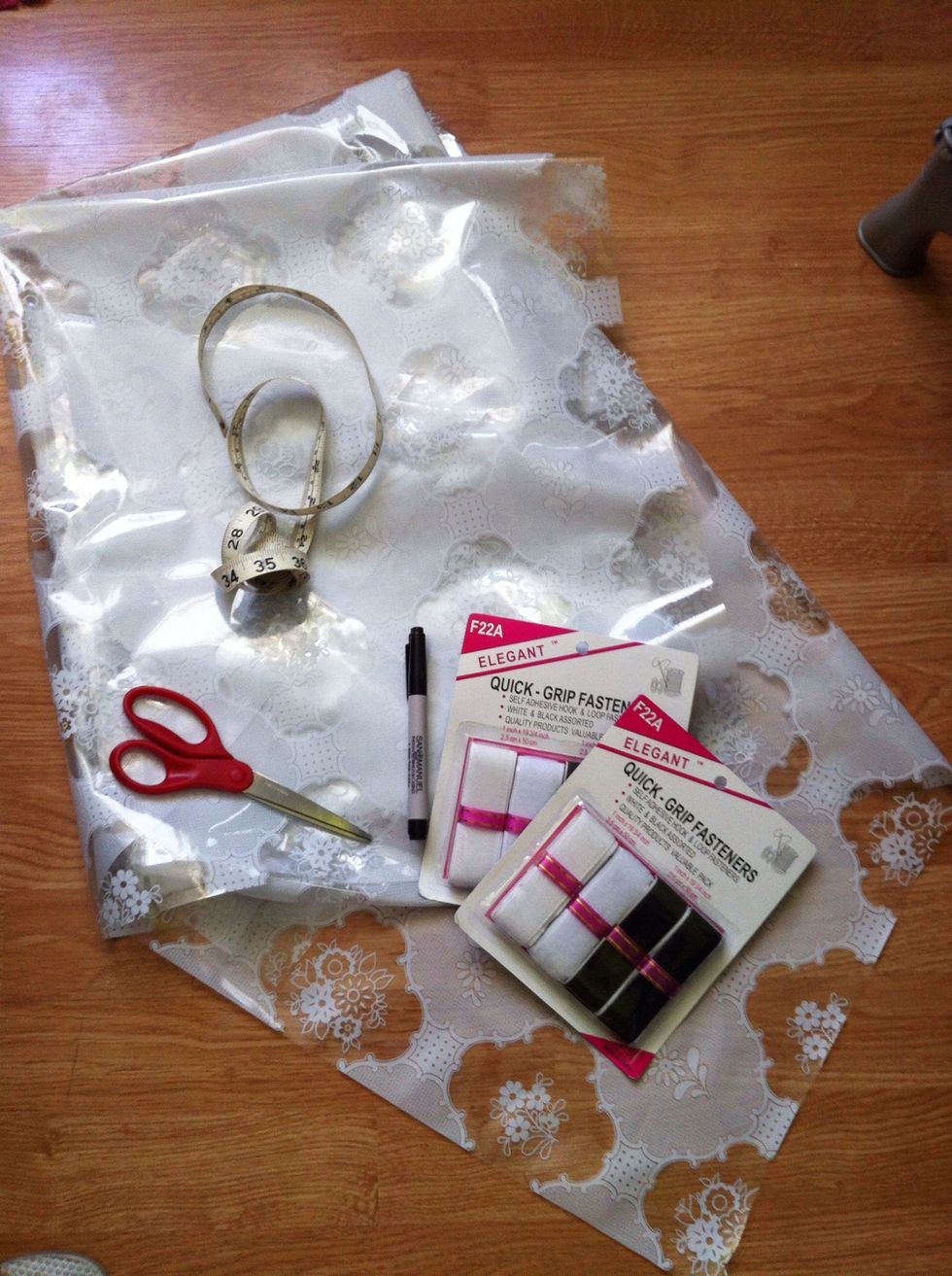 Gather your materials. I had the vinyl left over from a previous project. But I got it from the local dollar store. Same goes for the self adhesive Velcro.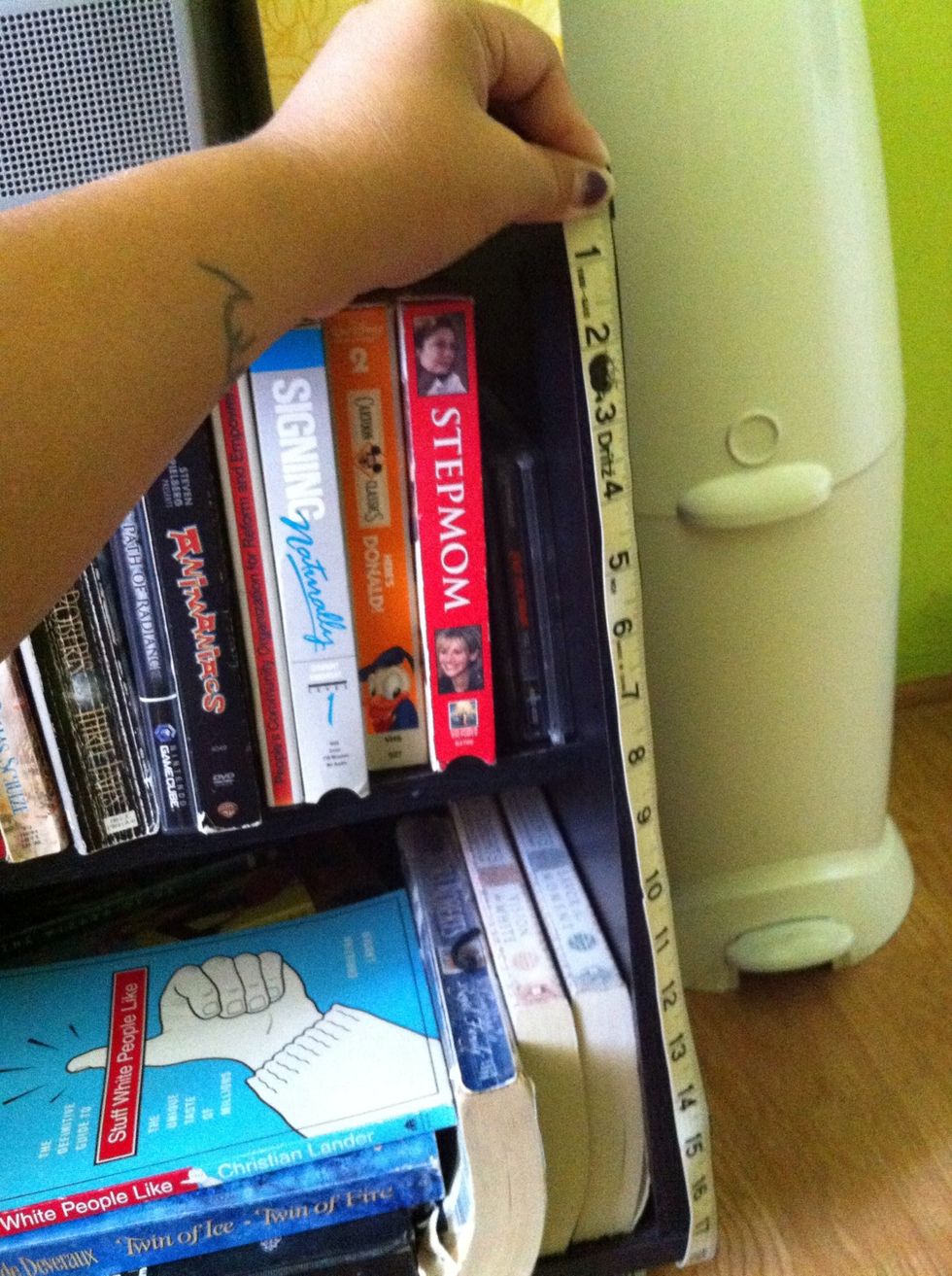 Measure the top, bottom, and sides of the front of the area you want to cover.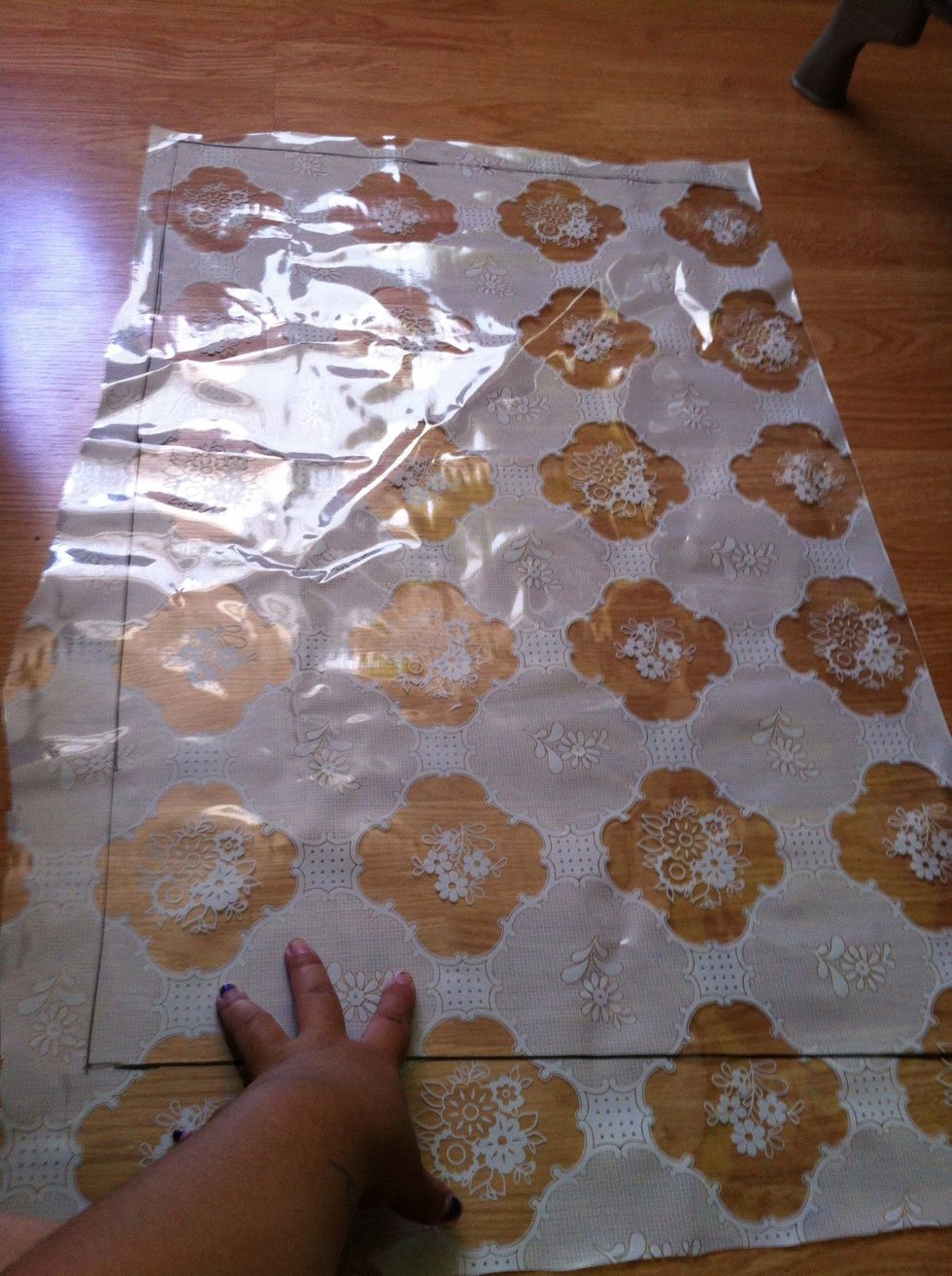 Use the marker and trace the shape onto the vinyl. I added about 1.5 inches to the sides so I could trim it later.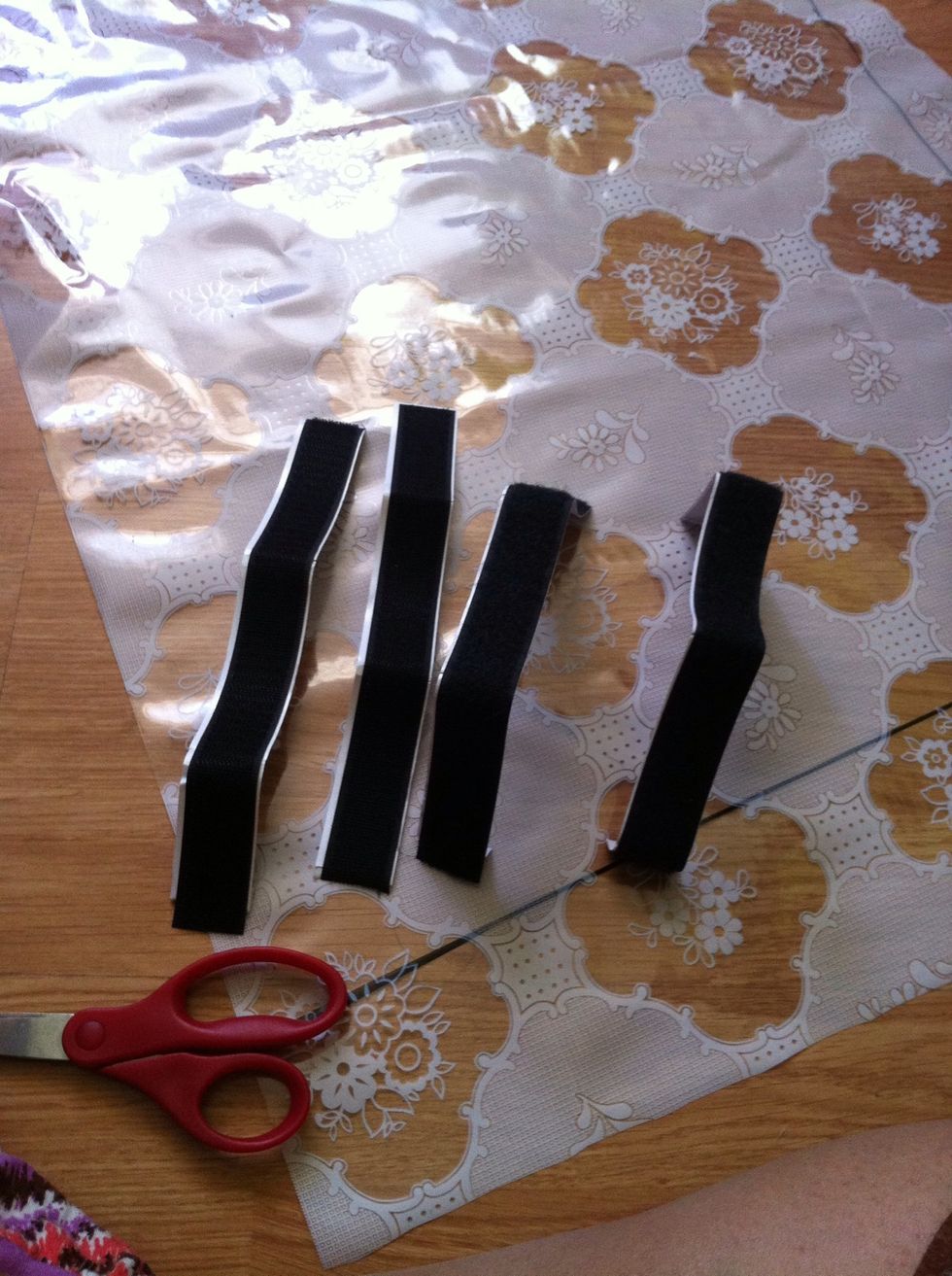 Cut the Velcro strips to the desired length.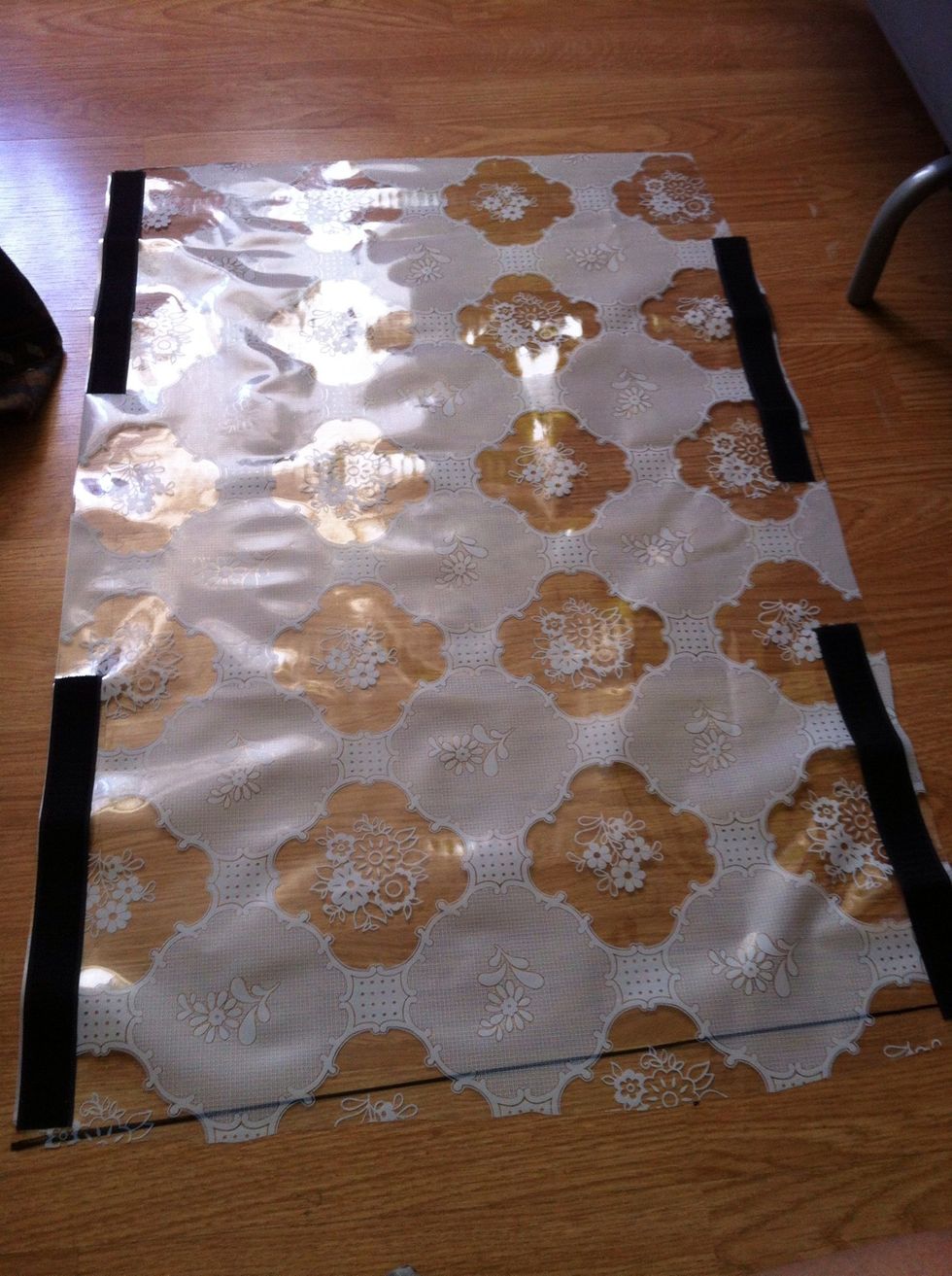 Place them on the back of the vinyl. Remember to check size and placement on the table/bookshelf first.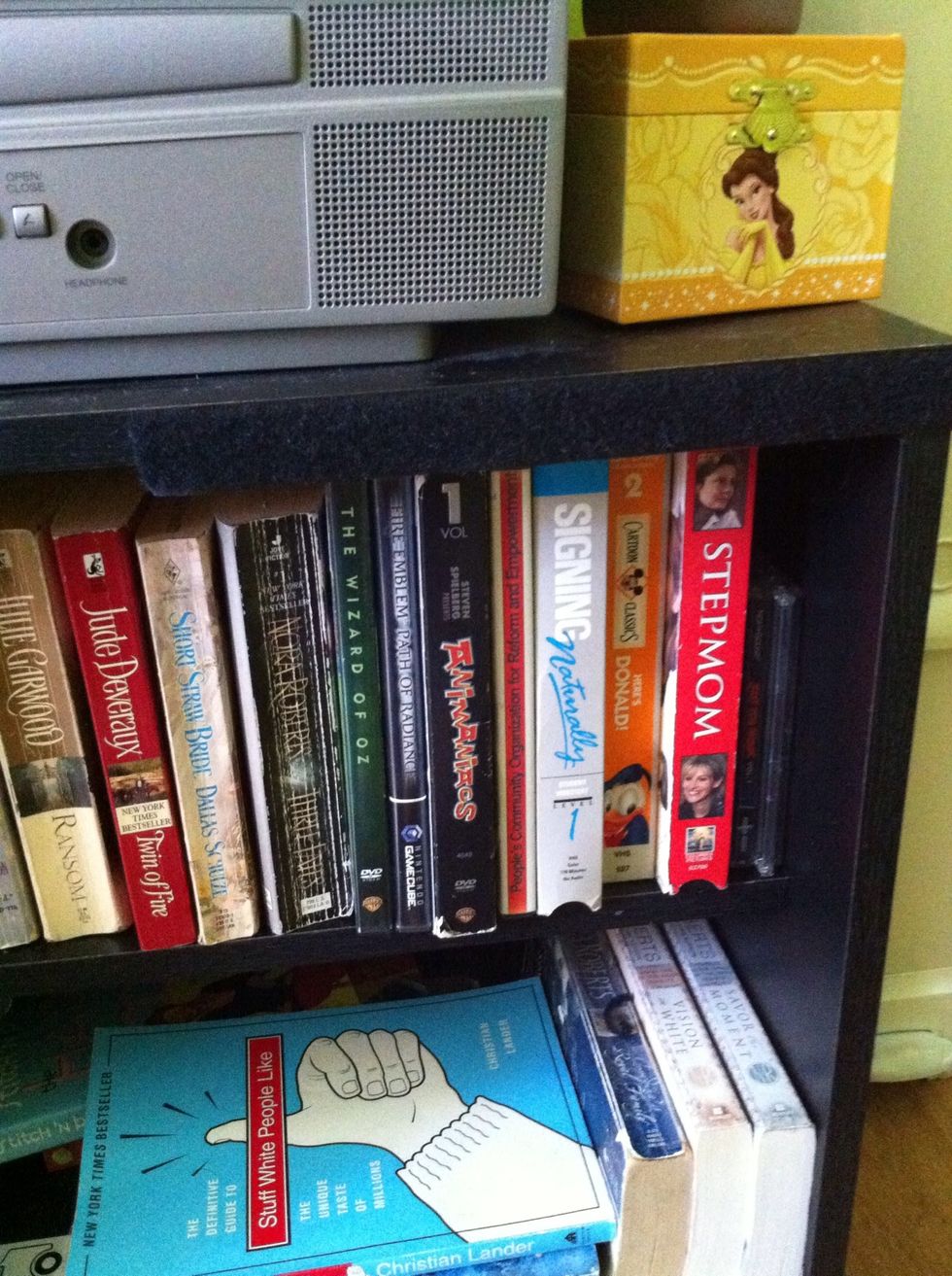 Place the other side of the Velcro onto the frame of the bookshelf. It's kinda hard to see, but I wanted it to look almost invisible when it's done. That's why I chose black Velcro.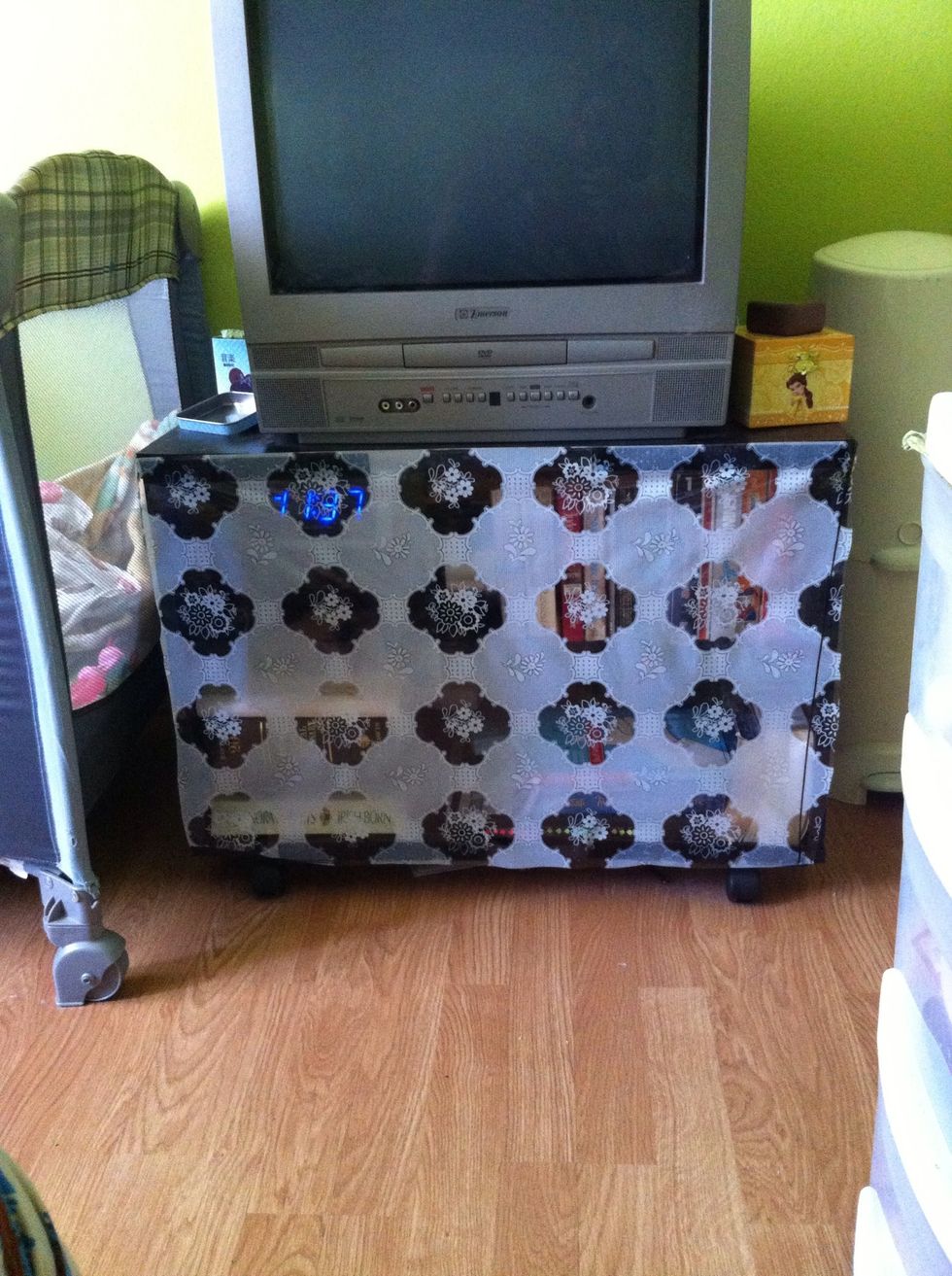 Stick the vinyl onto the bookshelf. The Velcro strips should align and do its thing. The vinyl keeps baby from tossing my books and DVDs around and the Velcro gives me access to my things. :)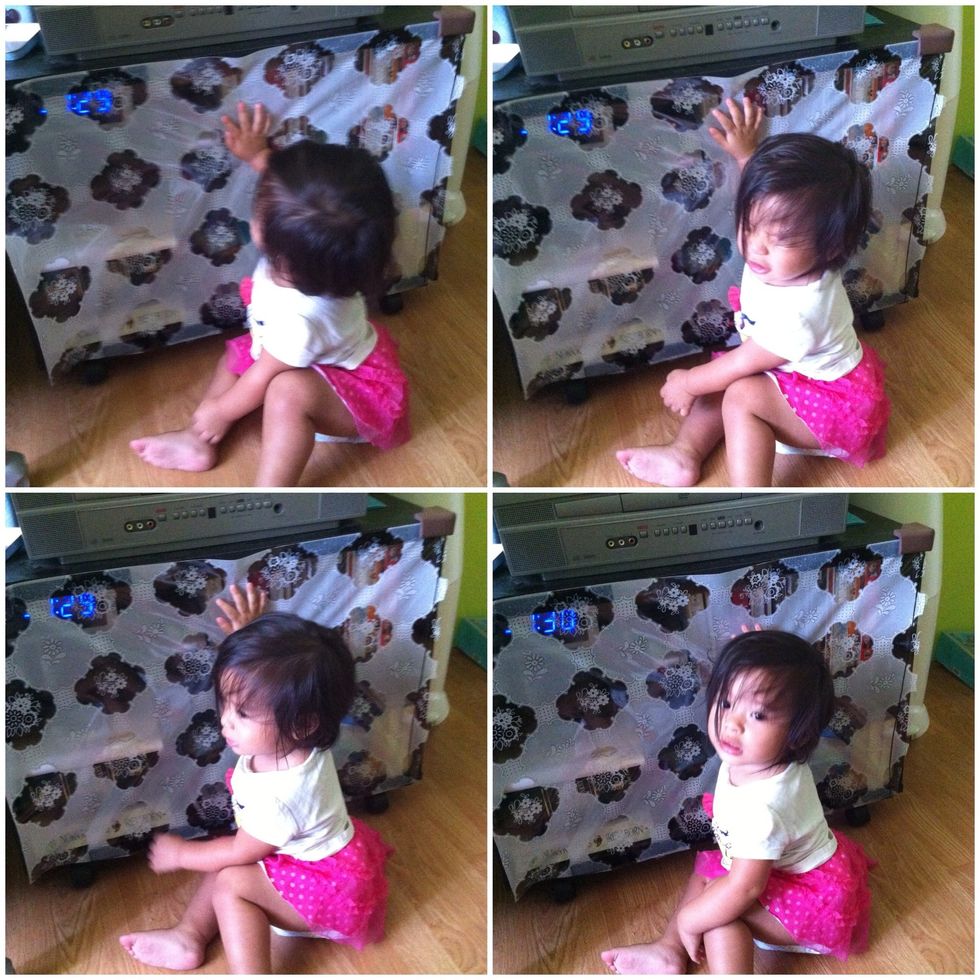 It works!
Clear or patterned vinyl
Self adhesive Velcro strips
Scissors
Marker
Measuring tape