When painting the walls in a room a different color than the ceiling or the trim, use this method to make clean straight lines.
47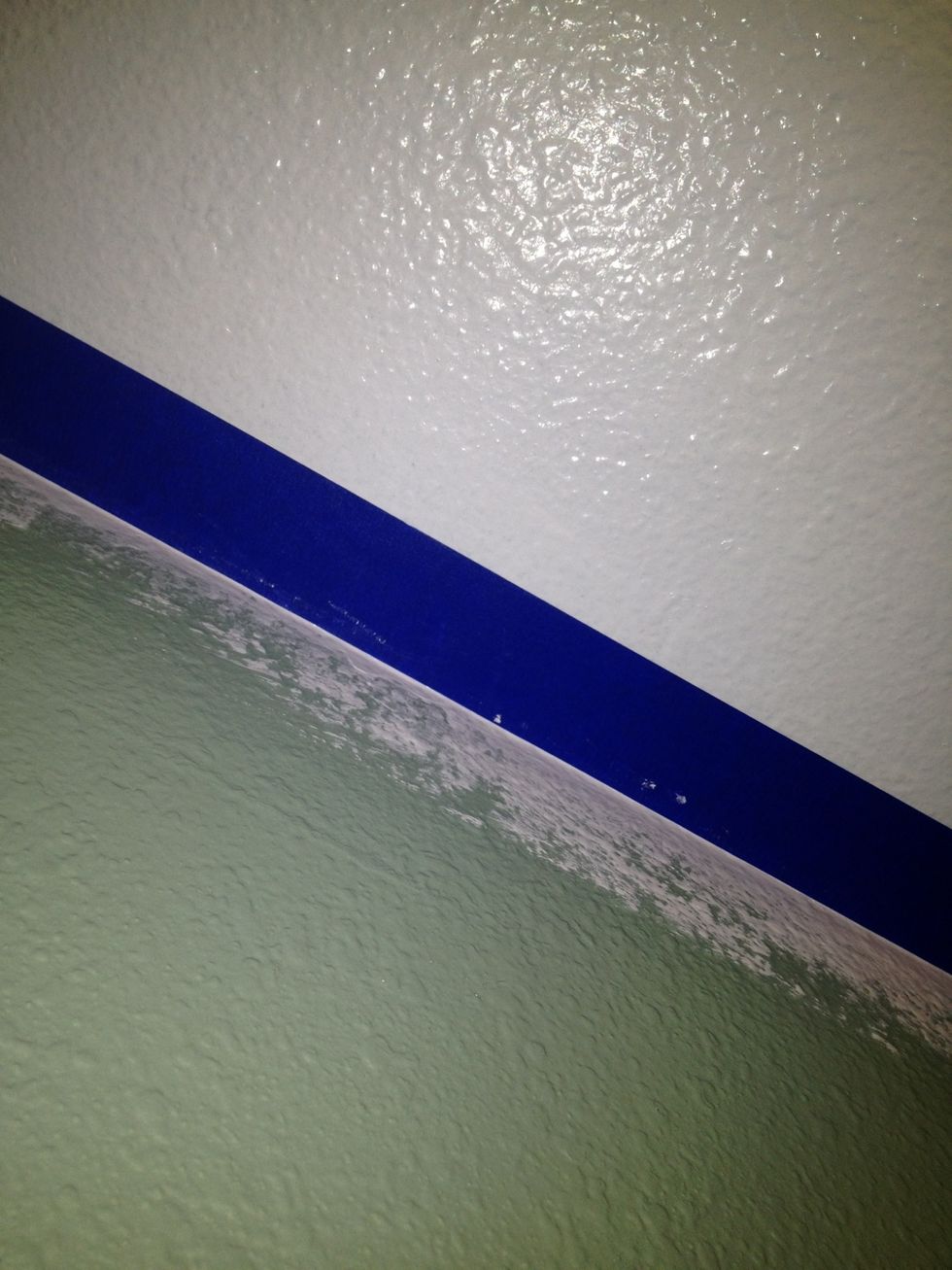 After ceiling or trim are painted and dry apply blue painters tape on the ceiling or trim in line with the wall. It is important that the paint is dry so the final step is successful.
Let the paint dry. The tape doesn't create a perfect seal, especially on textured walls. This paint will seep into the openings under the tape which is okay as it's the same color under the tape.
Look at the clean and straight line. This clean of a line is virtually impossible using any other method. Good luck!
Painters Tape
2.0 Paintbrushes
2.0 Paint (Different Colors)