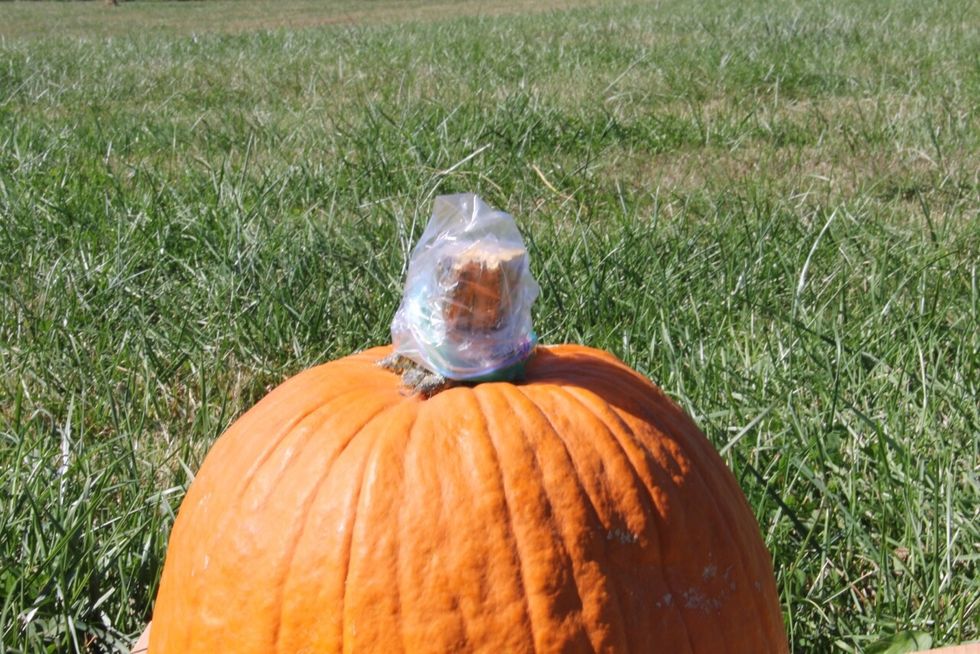 First wrap the stem of the pumpkin in plastic to protect it from the black paint.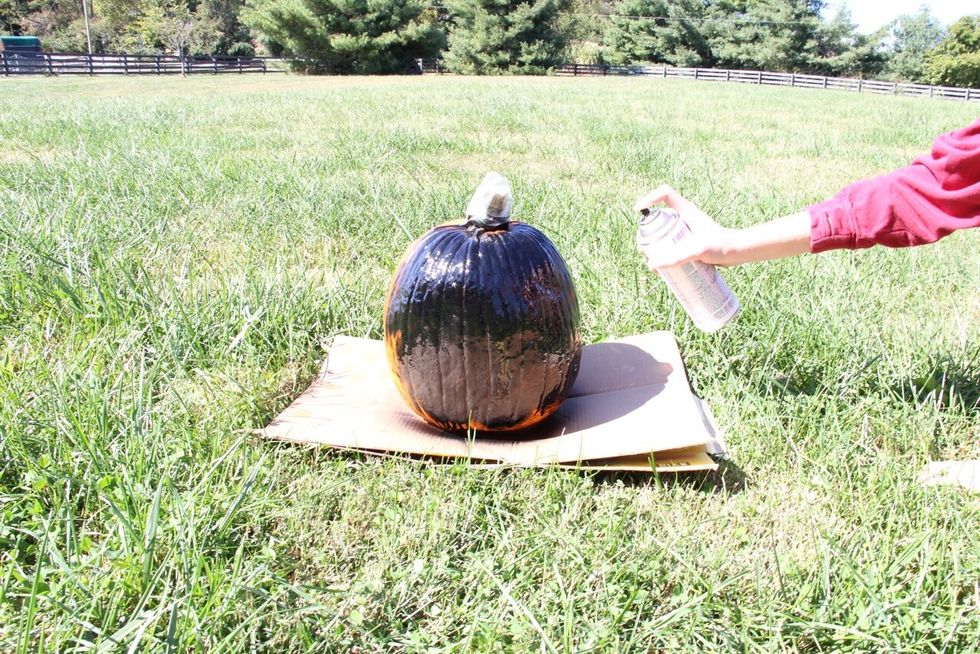 Place the pumpkin on a piece of cardboard and spray paint the pumpkin black.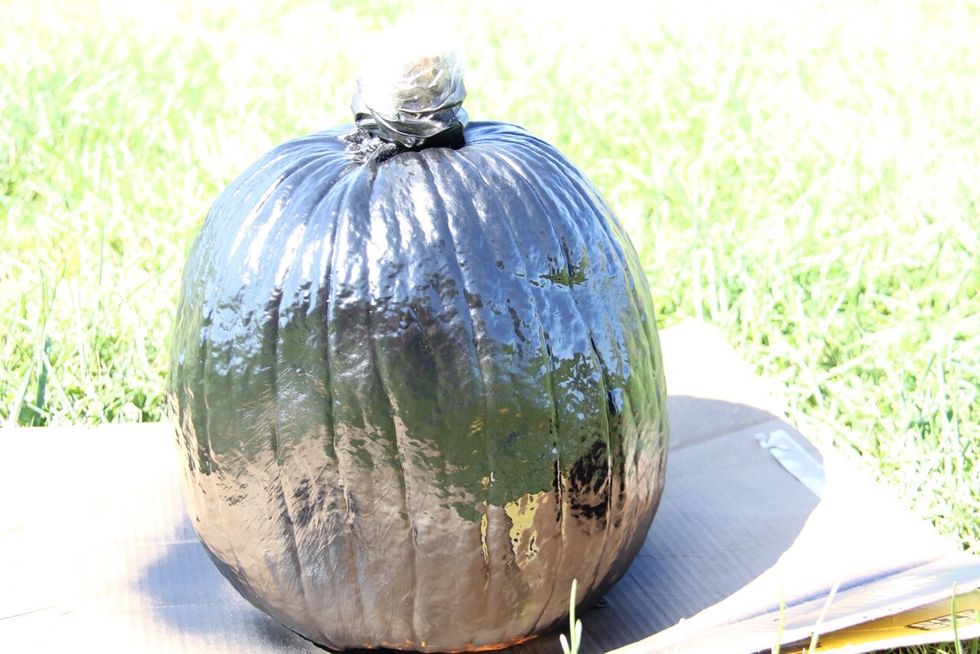 Let the pumpkin dry for 2 hours.
While waiting for the pumpkin to dry, take your Exact-0 knife and carefully cut out your stencils.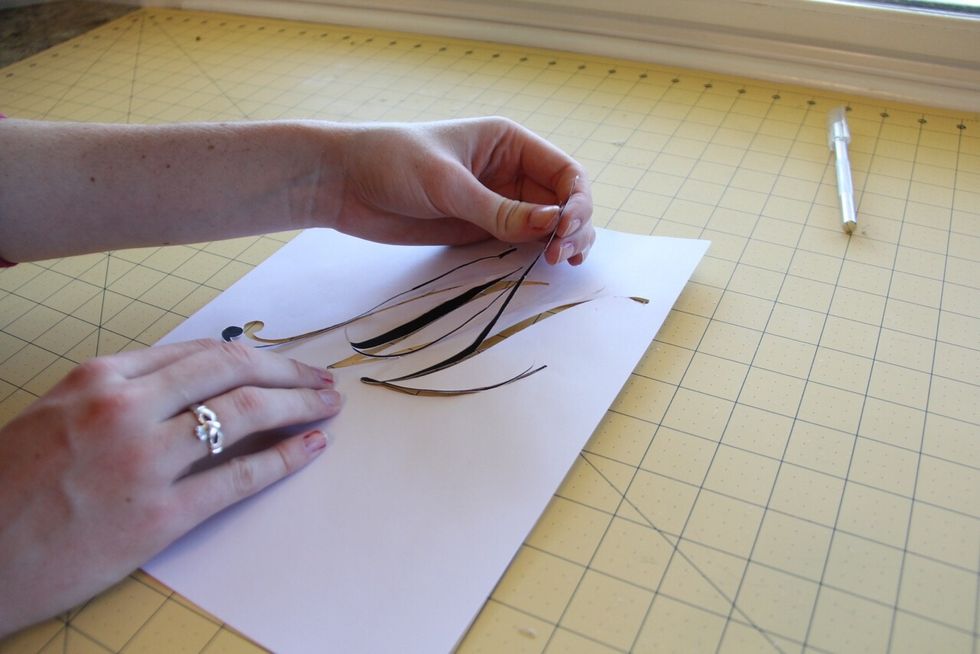 After you're finished with cutting out the stencil, carefully peel the black part of the stencil out.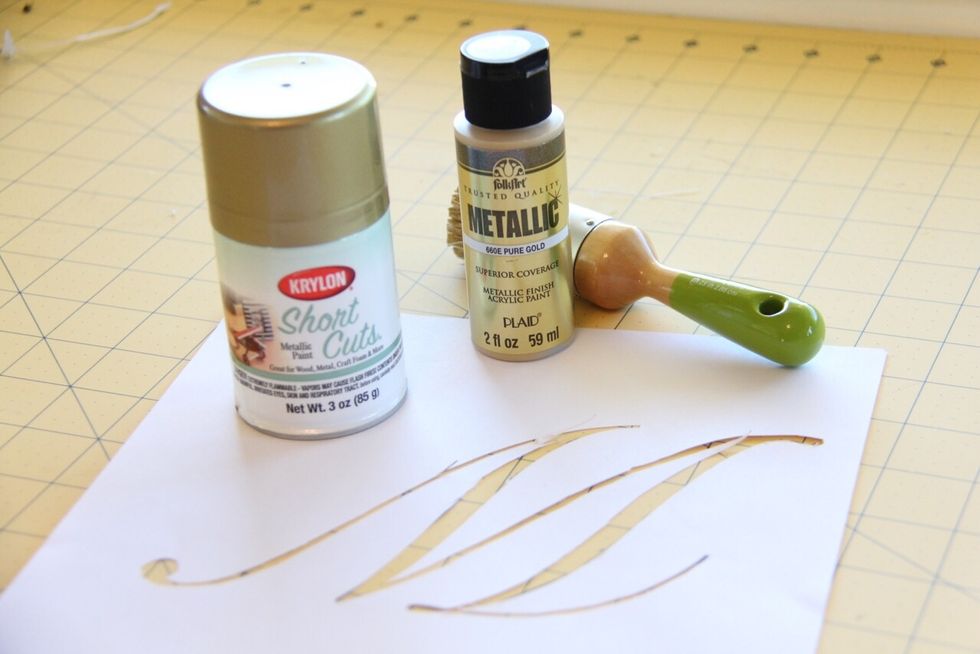 Next, when the pumpkin is completely dry, get ready to paint. I will be using gold metallic paint but you can use spray paint.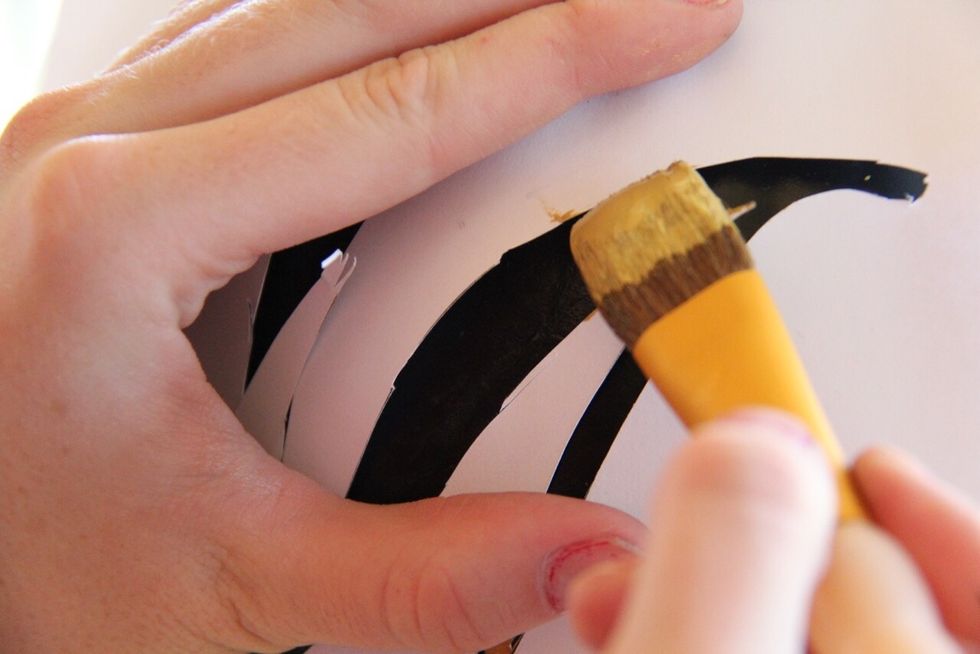 If you're using paint then grab your paint brush, hold up your letter stencil to the pumpkin, and fill in with gold paint. If you use gold spray paint, line up stencil and spray.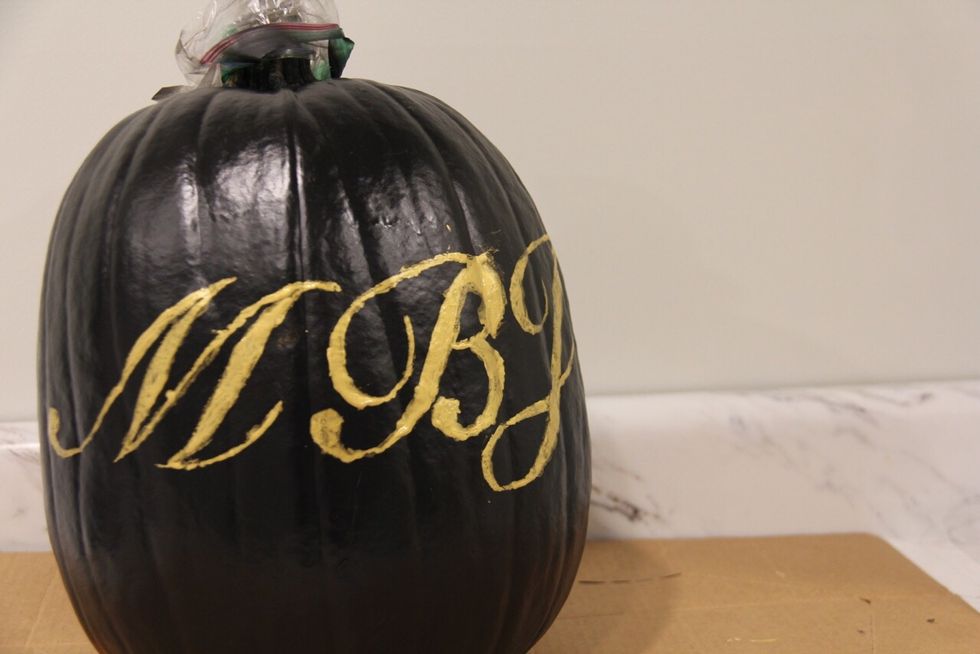 Here's what your pumpkin should look like after you've painted each letter on.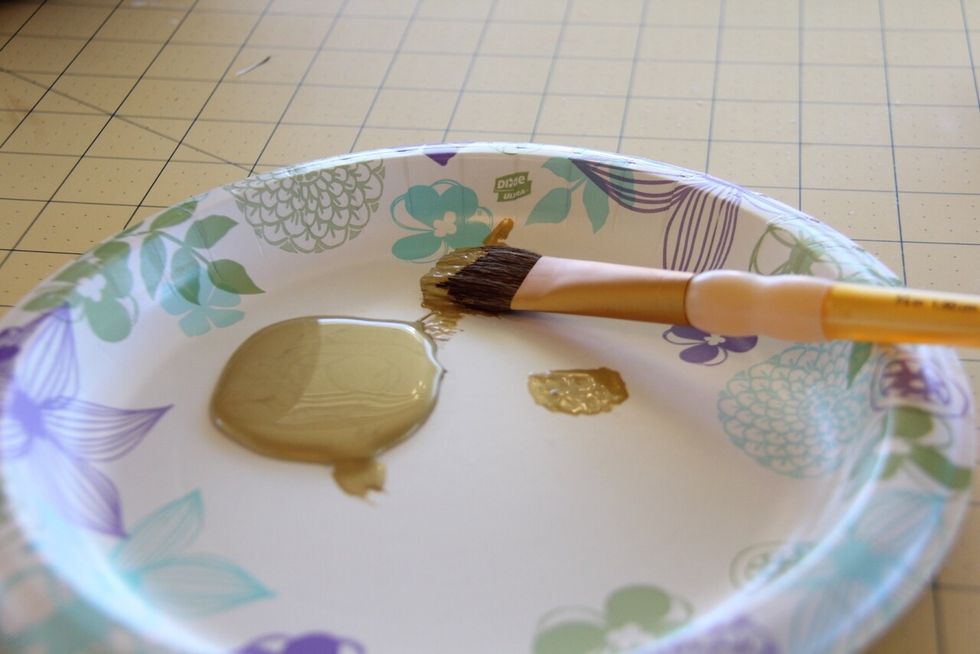 Then put a small amount of gold paint on a paper plate and take your paint brush.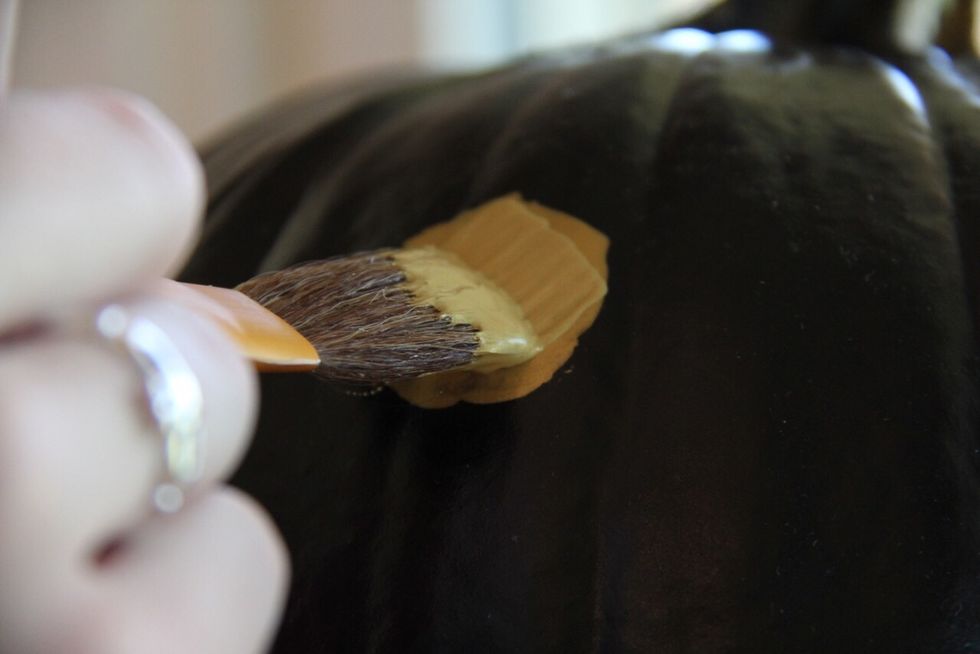 And paint polka dots onto your pumpkin.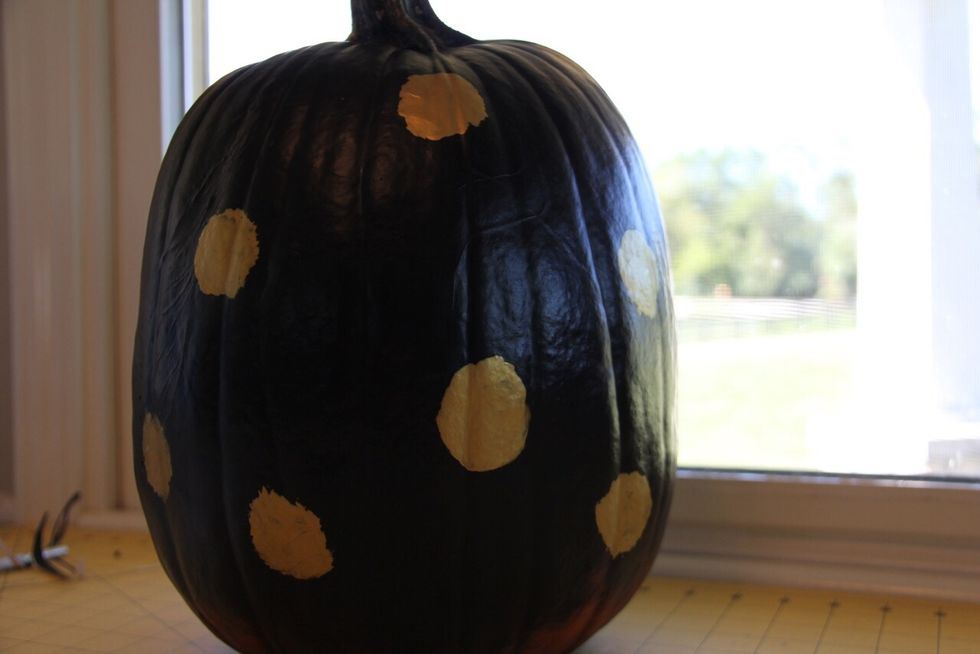 Here's what your pumpkin should look like after you painted the polka dots.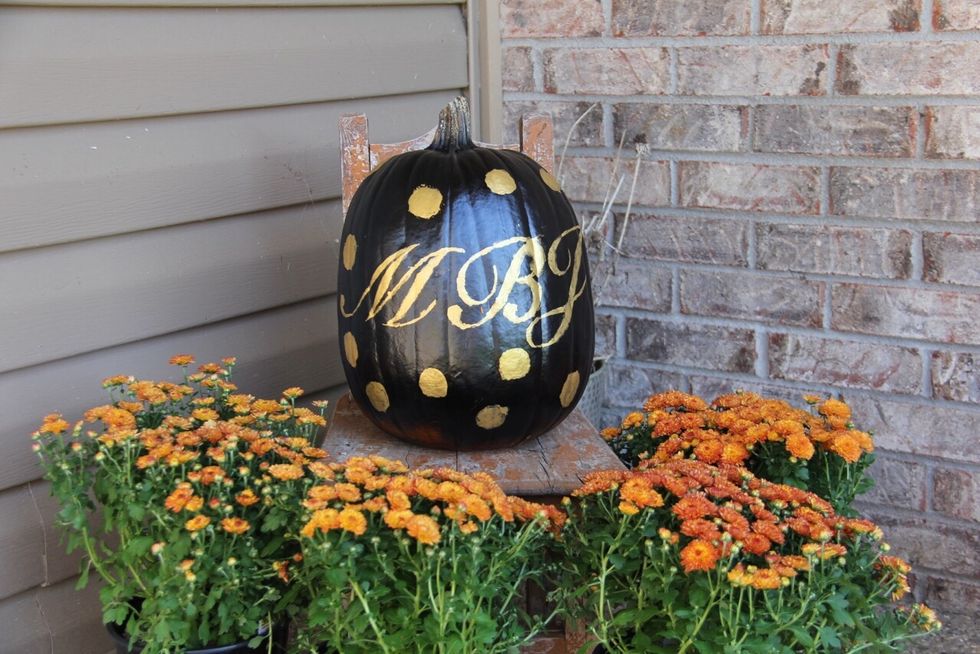 When your masterpiece is finally finished, place it outside your front door or even in your room. Be creative on where you want to put it to add a little autumn flare.
1 Pumpkin
Black spray paint
Metalic gold paint or spray paint
Paint brushes
Letter initial stencils
Exact-0 knife
Piece of cardboard
Small ziploc or plastic bag