Authorize the New Radar 2.0 Social Media Dashboard
5
AMG's Radar program aims to establish the most fair and accurate social media reporting system possible, an automated system capable of tracking the marketing support of every employee in real-time.
Long term solutions don't come quick, however after months of development and beta testing, you will be the first team to put Radar to task in the wild. This guide will walk you through setup.
Radar 2.0 features a host of improvements over the first release, including custom applications for Facebook, Twitter and Instagram, increased VenueDriver integration and real-time staff dashboards.
As with any new program there will be bugs, unforeseen developments, and internal policies put in place to correct them. We appreciate your patience as we work through them & refine the solution.
Radar is evolving into a companywide initiative to turn mountains of business data into actionable real-time insights. We want it to make your lives easier and welcome any feedback: radar@amgcorp.com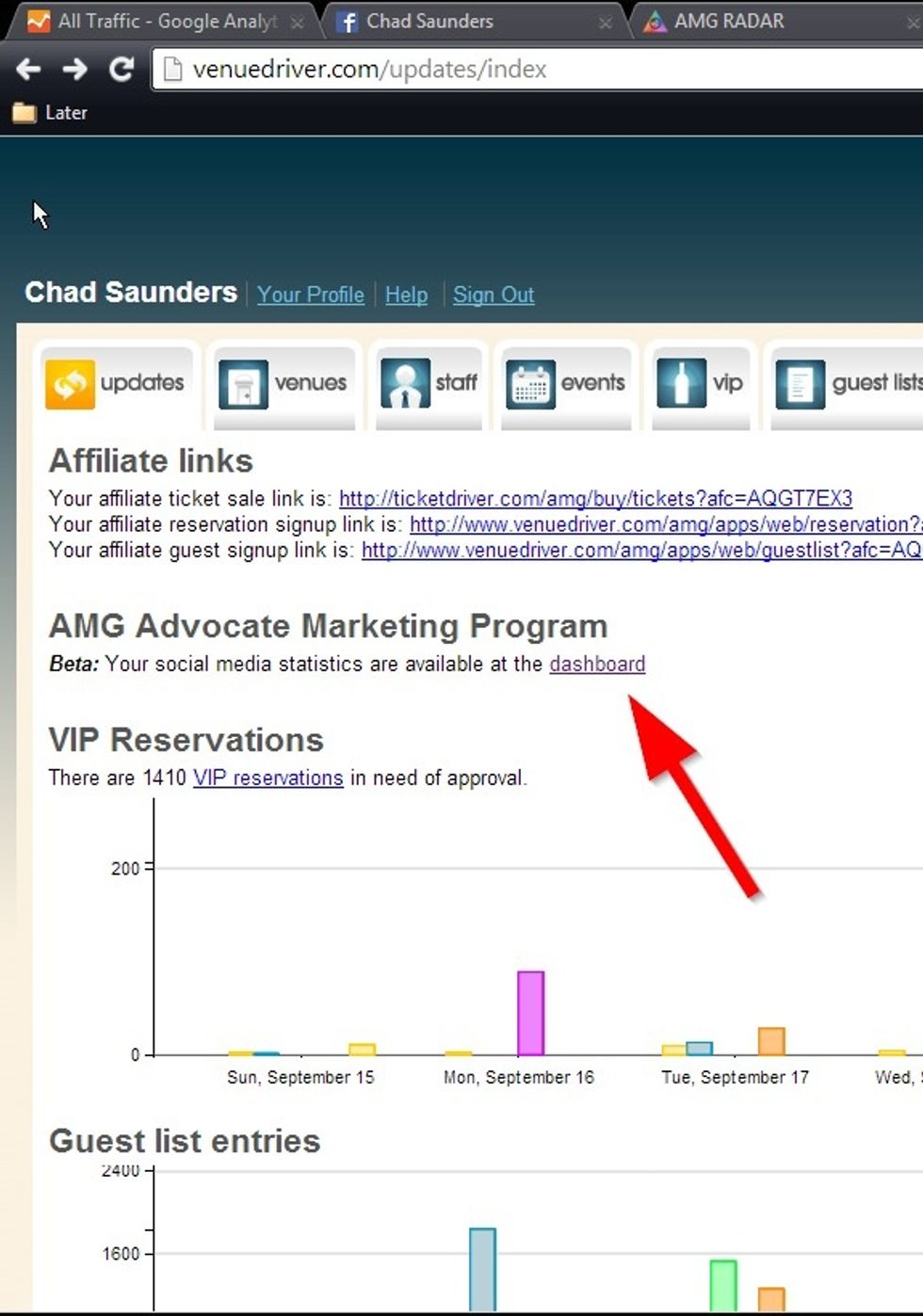 You don't need another username and password in your life. Radar 2.0 is already integrated with your VenueDriver Account. Simply login and click on the link that takes you to your Radar dashboard.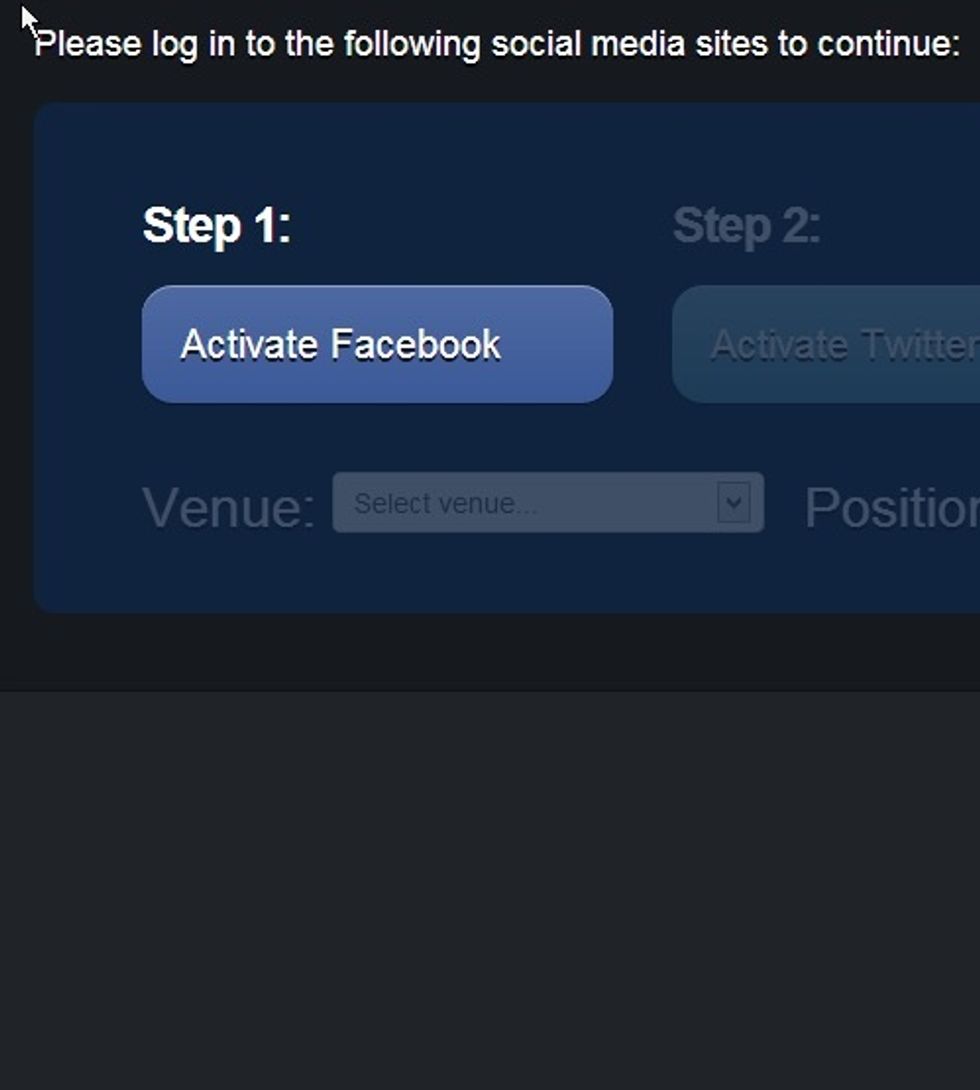 If this is your first time logging in, you will need to authorize each social application. Simply log in to your account and allow Radar the basic permissions it needs to log your marketing support.
This lets Radar pick up every one of your #Hakkasan posts, without you having to change your privacy settings on Facebook/Twitter/Instagram so just anyone can see your posts. Near 100% accuracy.
Make sure you select your venue and position from the drop down menus located underneath the social apps and then hit submit. You only have to complete this process once. Radar will remember you.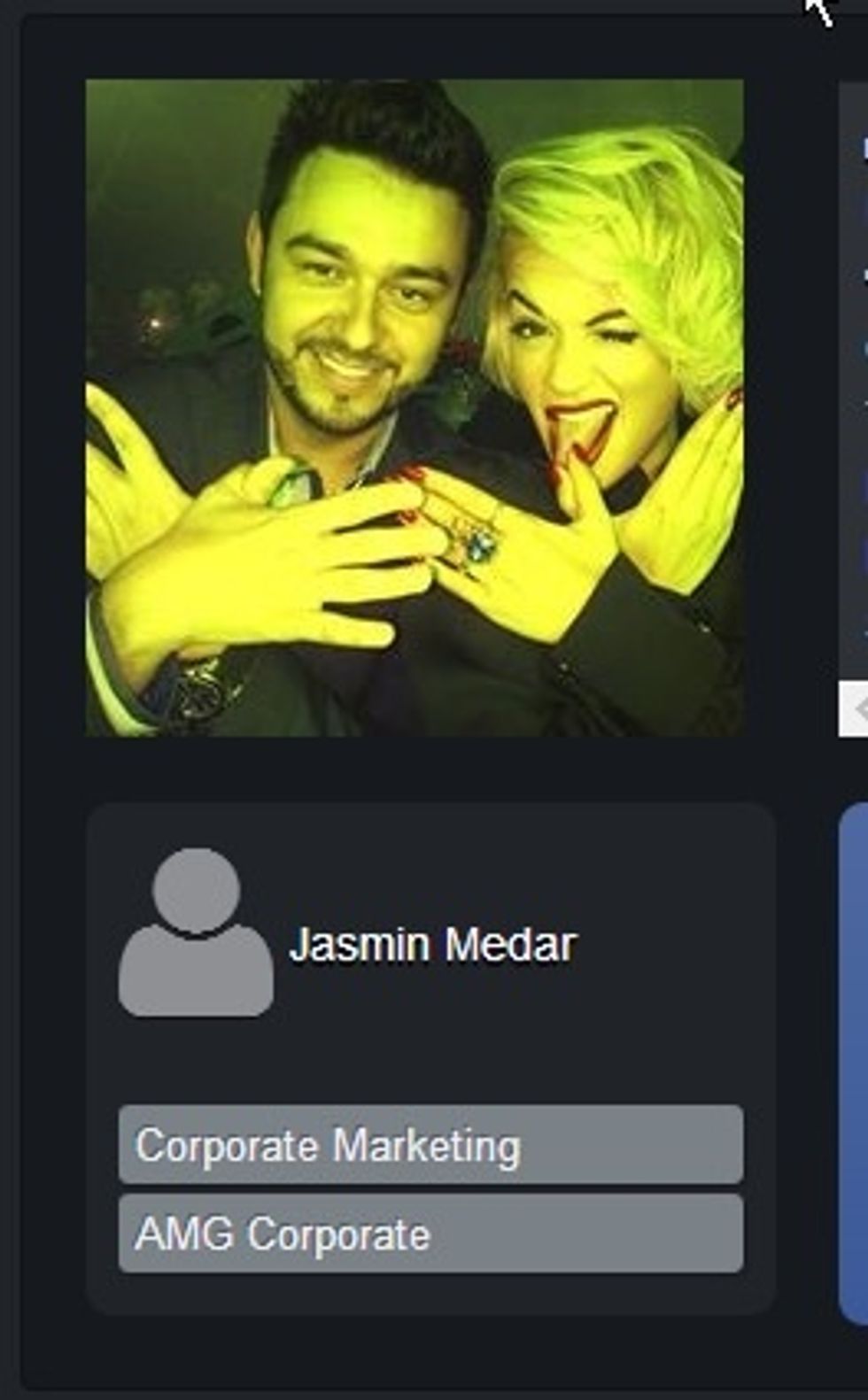 Next time you visit your dashboard it will look very different. There are 4 main widgets, first is your Profile Box which contains your name, picture, venue, position, and eventually -- Total Score.
The Facebook widget tracks your # of friends, total #Hakkasan posts, and total engagement (likes/comments on the HakkasanLV page. A separate button for the # of shared posts is coming soon.)
However there are a few rules and Radar will automatically disqualify your posts if they break them. They are pretty simple. And not negotiable.
Rule #1: Don't try to game the system. Don't use the #Hakkasan hashtag for posts that aren't Hakkasan related. Don't start a 2nd Instagram account with 10 followers and post everything to that.
Rule #2 Engagement is only valid if it's done within 24 hrs of the post. If you go to the page on Friday and like all 15 posts for the week, you will only get credit for those made in the last 24 hrs
Facebook Like: 1 point. Don't be fooled by its low value. The Hakkasan page makes 15-20 like-able posts each week. Those points can add up.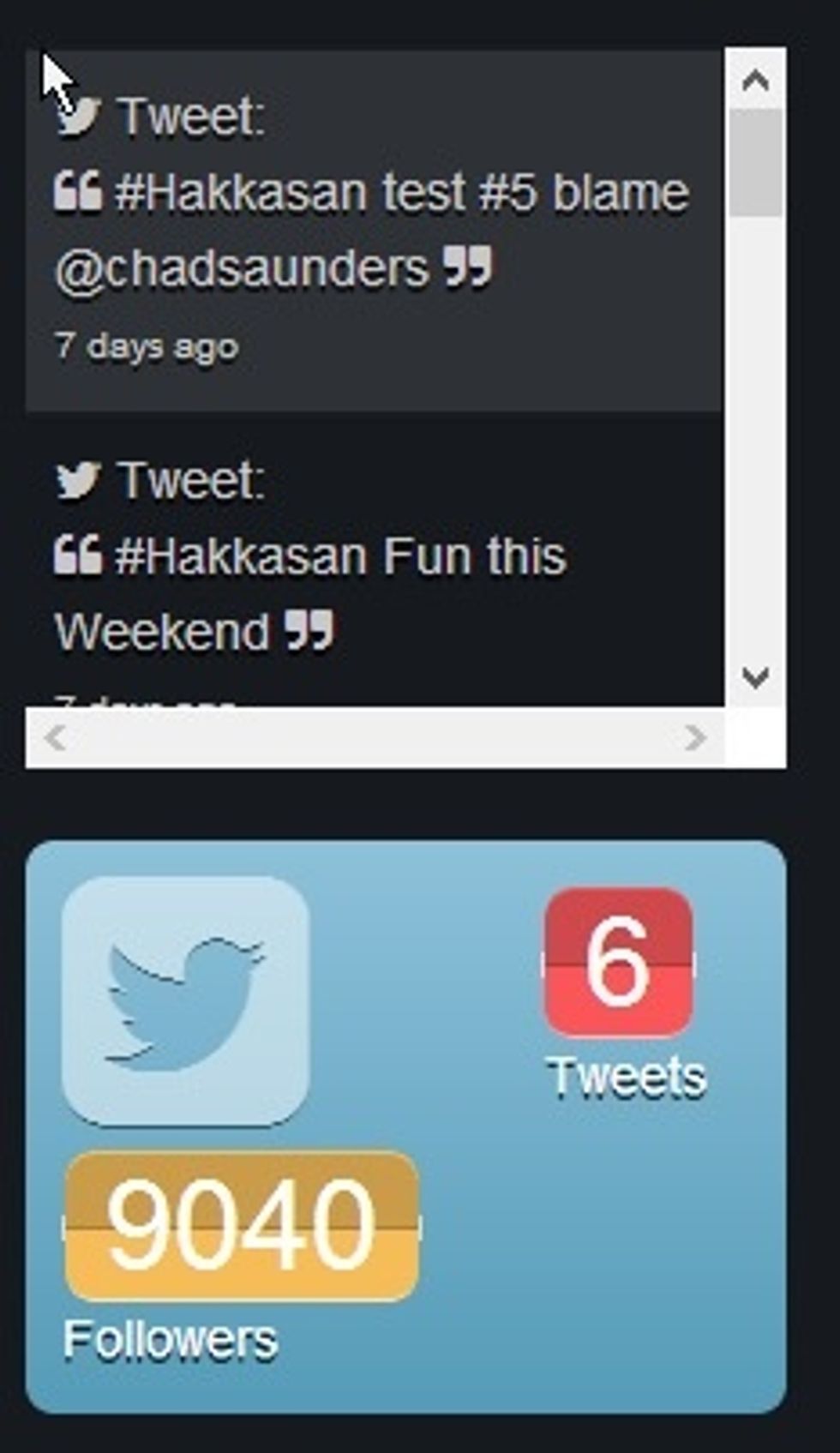 The Twitter widget will track your # of followers, the number of #hakkasan tweets you've made and soon, the number of times you have Retweeted or Favorited a tweet made by the HakkasanLV account.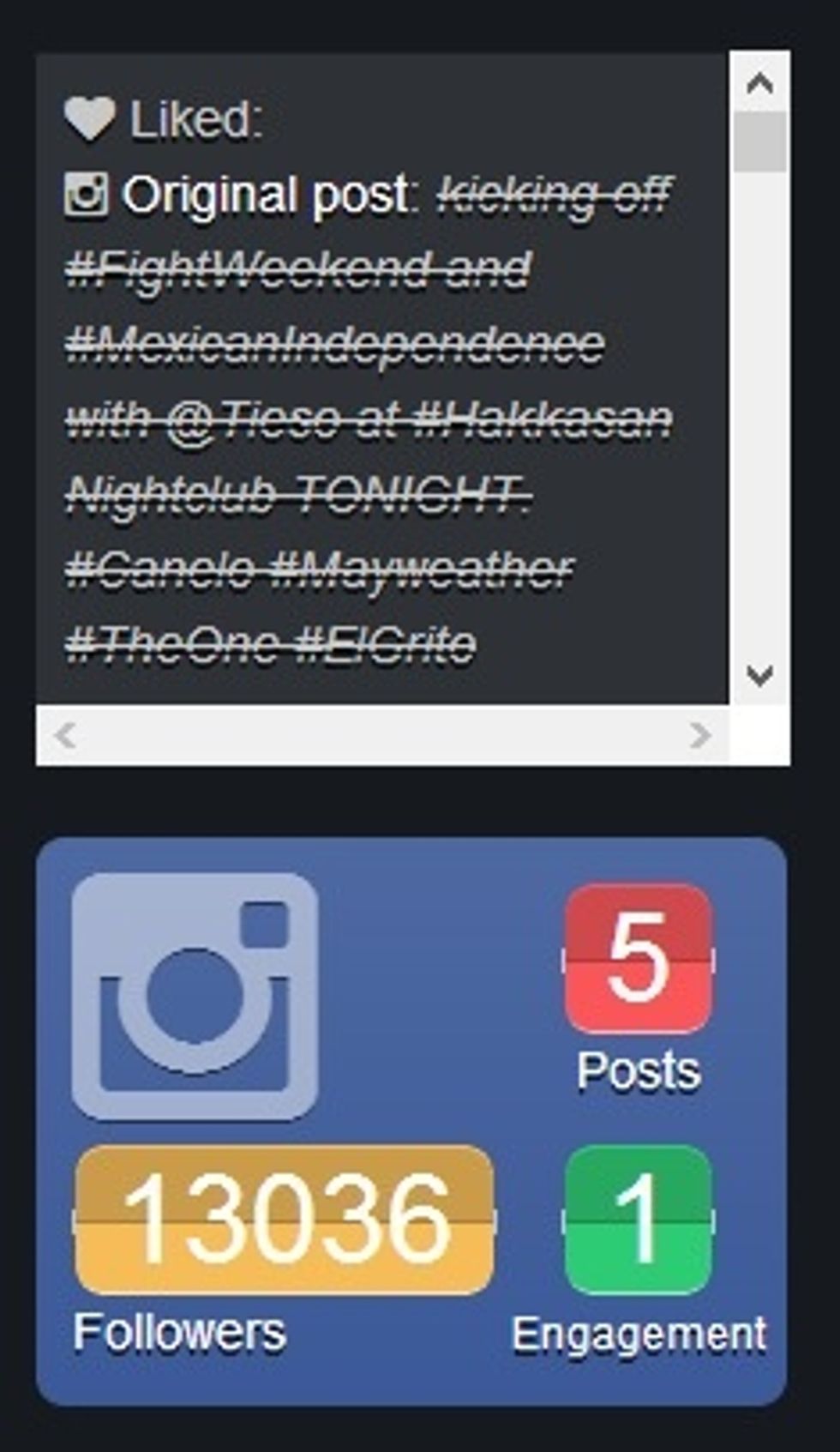 The Instagram Widget tracks your total # of followers, the number of #Hakkasan posts you have made, and the number of times you have engaged (liked/commented) on a post from the @HakkasanLV account.
The weekly reporting period starts at 12am Monday morning, no exceptions. You may post whenever you like, however if you make multiple #hakkasan posts within the same hour only the first will count.
1.0 Facebook Account
1.0 Instagram Account
1.0 Twitter Account
1.0 VenueDriver Account
Amg Corp
Angel Management Group is America's largest nightlife hospitality group, managing venues such as Wet Republic Ultra Pool, Pure Nightclub & Hakkasan Las Vegas.