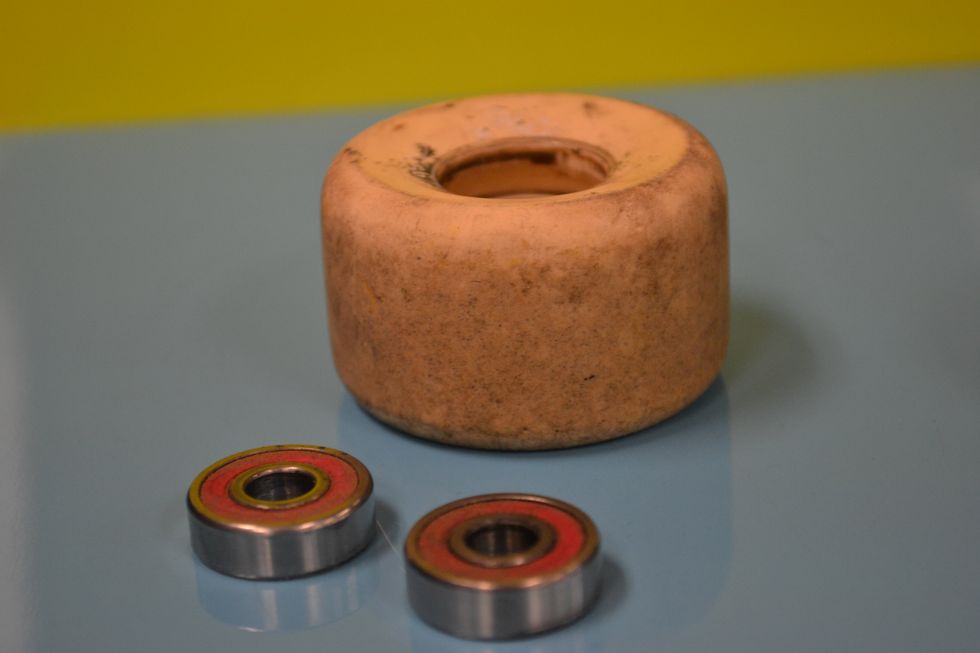 First you need to put the bearings into the wheels.
This is what the wheels should look like with bearings.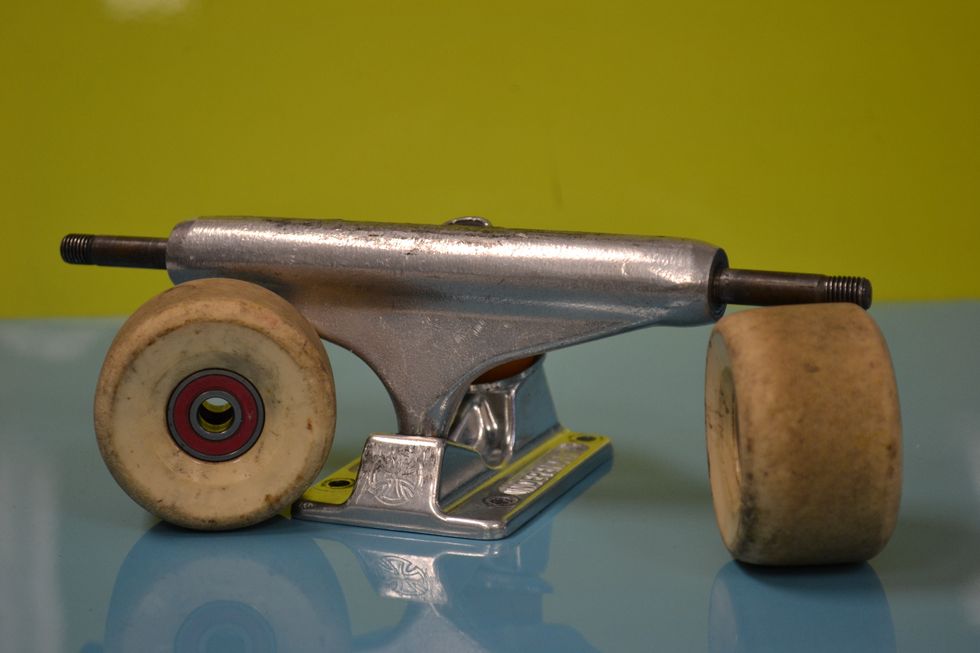 Once you put all the bearings in the wheels, you place the wheels on the trucks.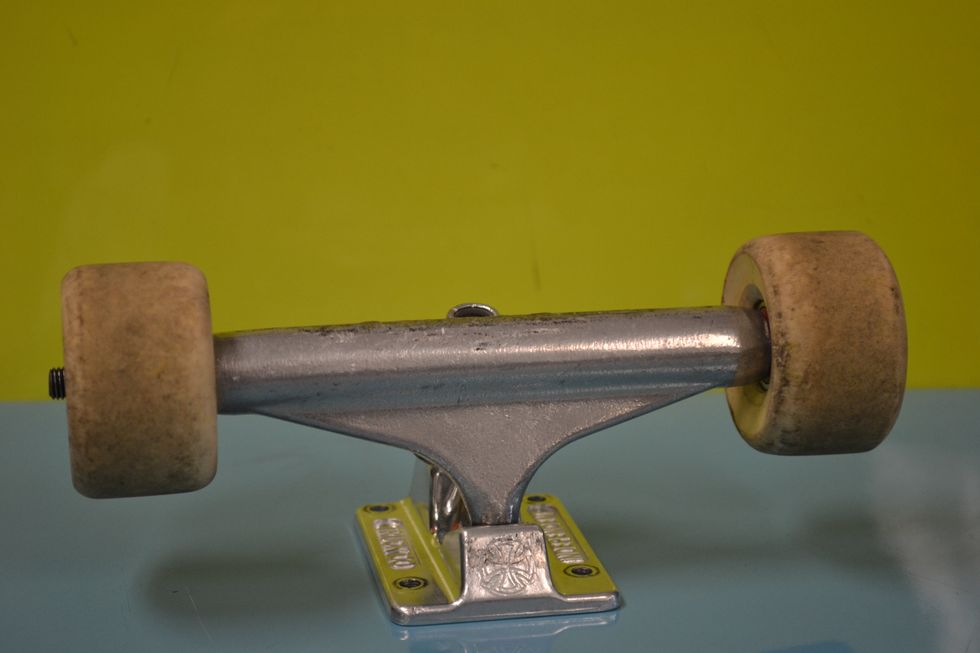 This is the trucks with the wheels on them.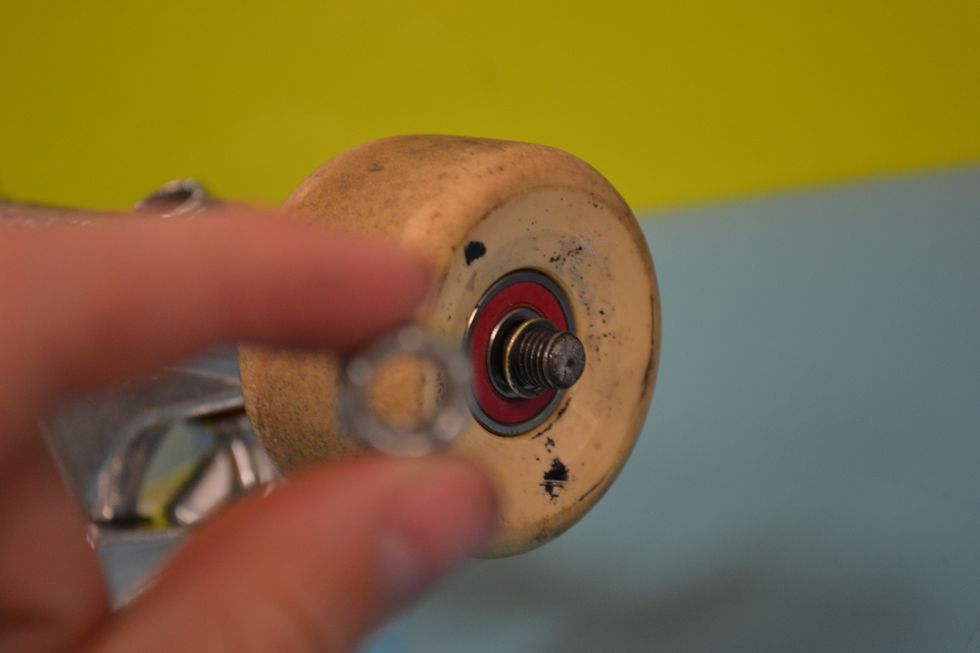 Next you screw on the nuts to hold the wheels in place.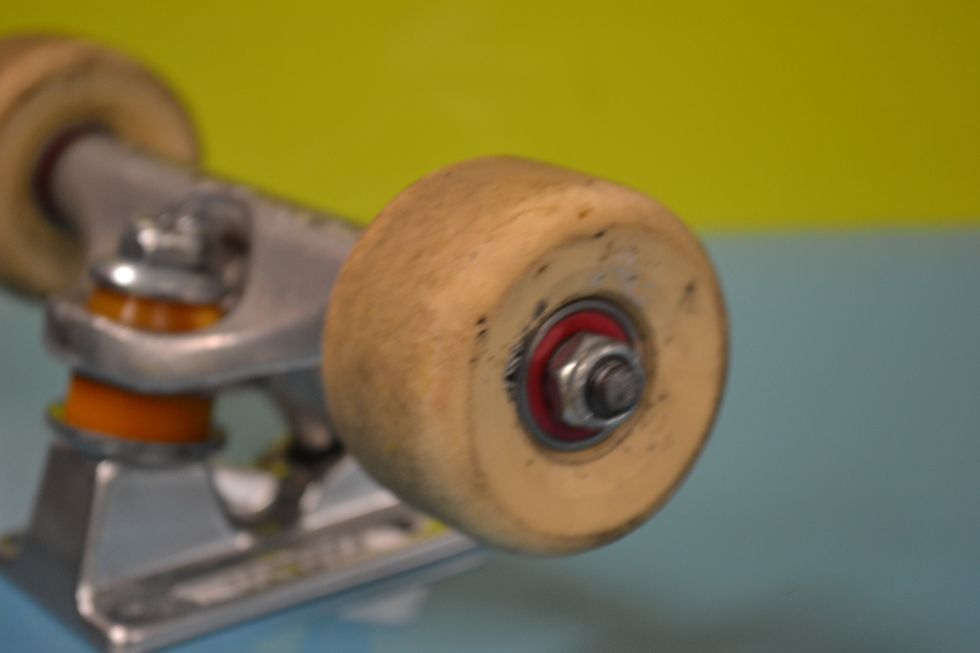 This is the wheels once they are screwed in place.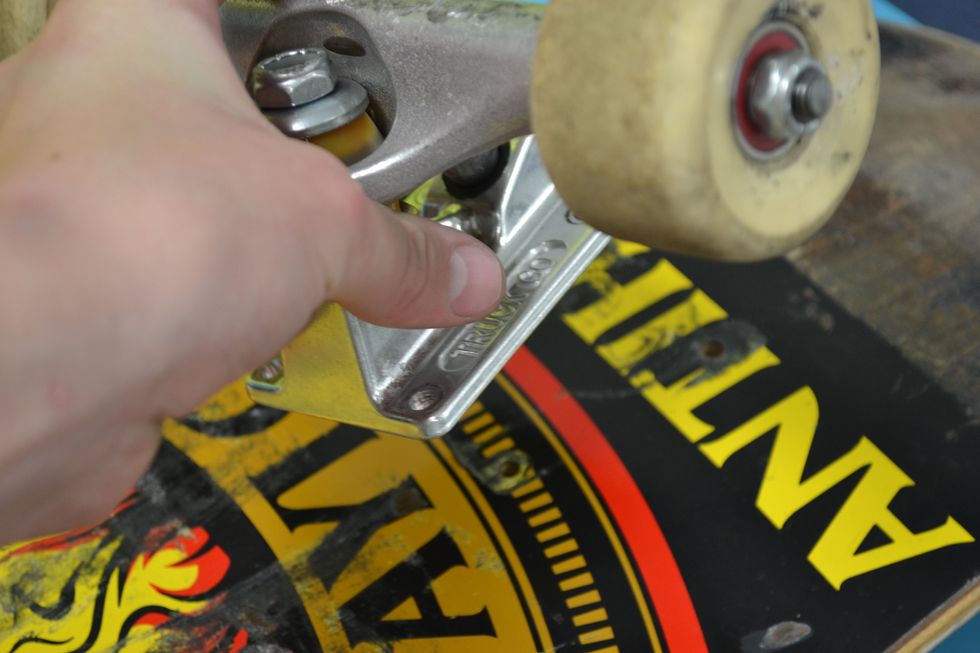 Lastly you need to screw the trucks onto the deck.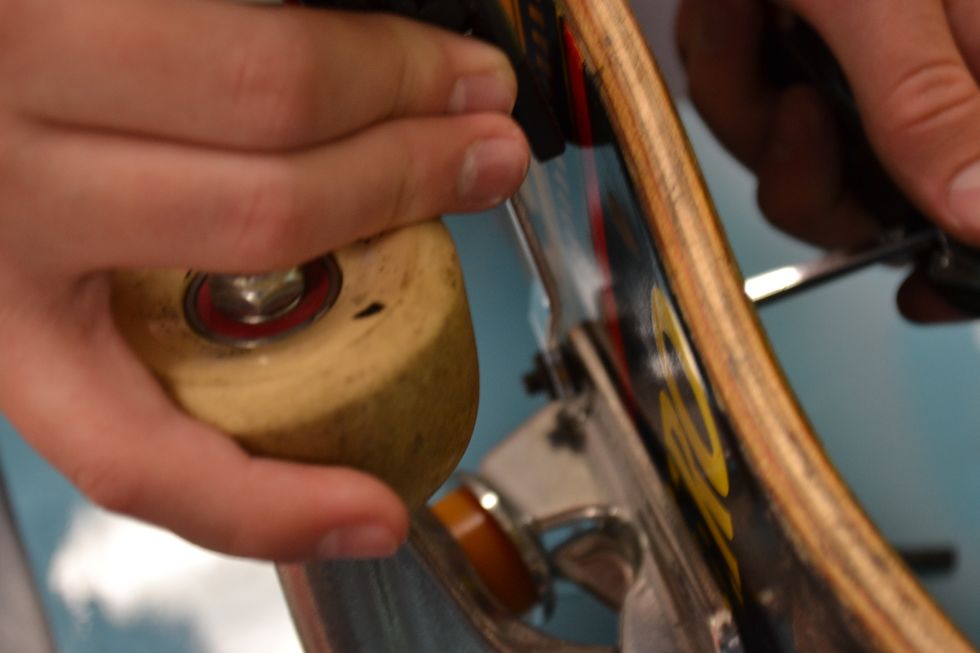 This is a photo during the installing of the trucks.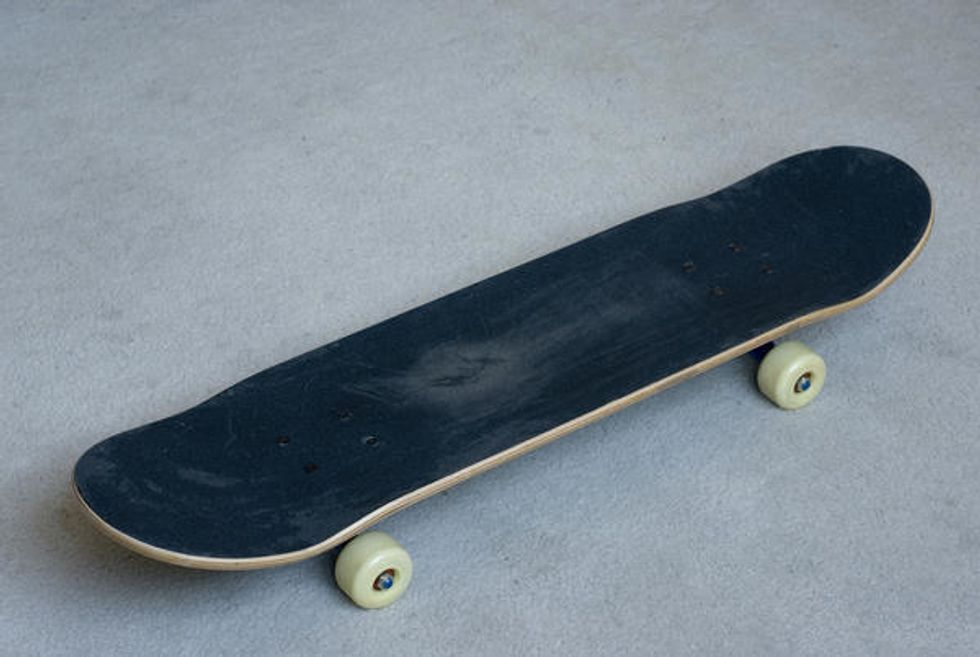 Now you can skate!
2.0 trucks
1.0 skate deck
8.0 bearings
4.0 wheels
hardware