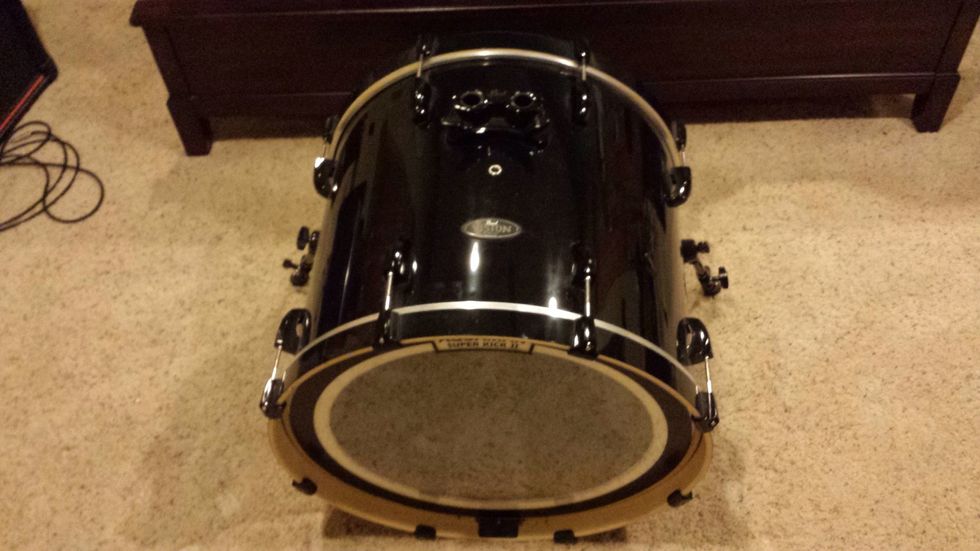 Place your bass drum in an open space. If the floor is not carpeted, you will need some sort of rug to keep the set from sliding around.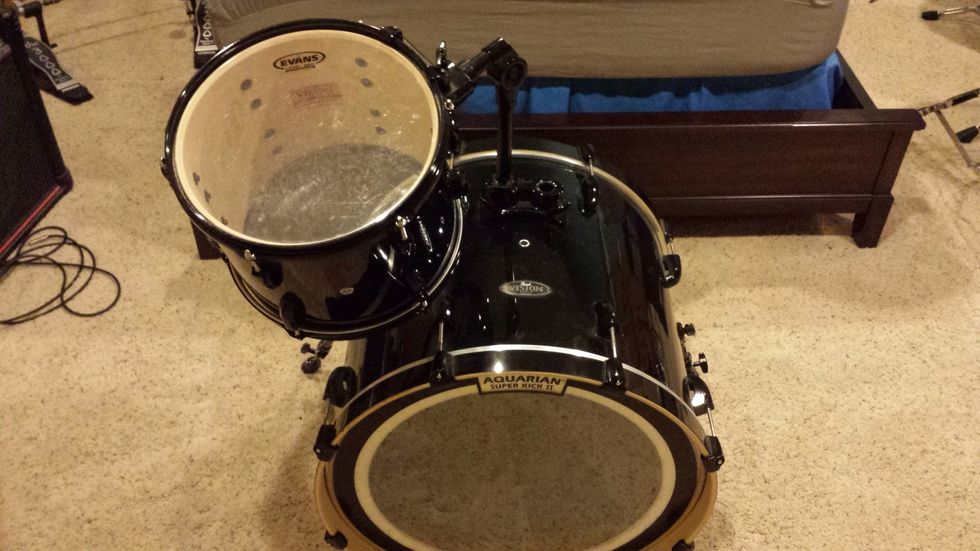 Attach tom 1 in the left port on the top of the bass drum, and make it parallel to the floor. You can then tilt the drum towards you 20 degrees or so for easy reach, if desired.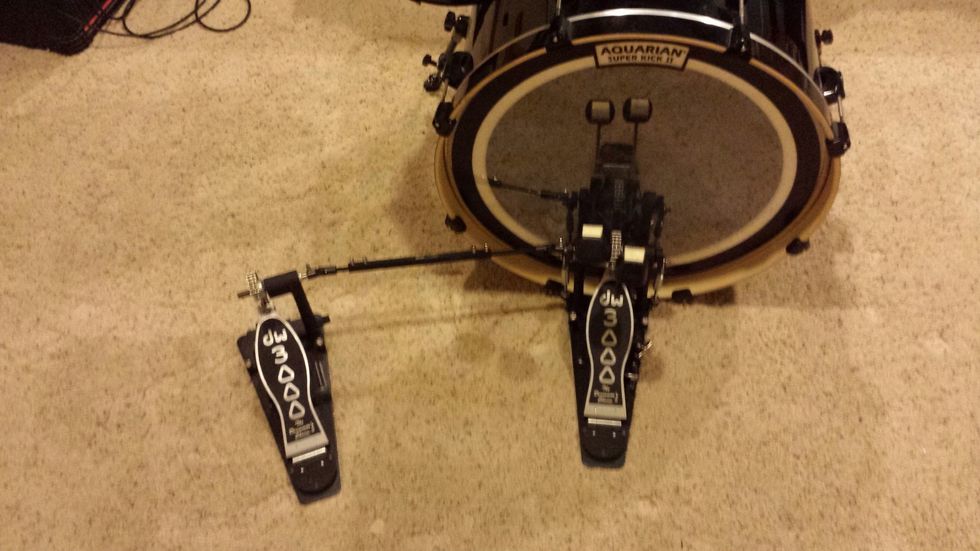 Place the double pedal system with the right pedal clamp tightened to the rim of the bass drum, and the left pedal placed comfortably the left of the bass drum.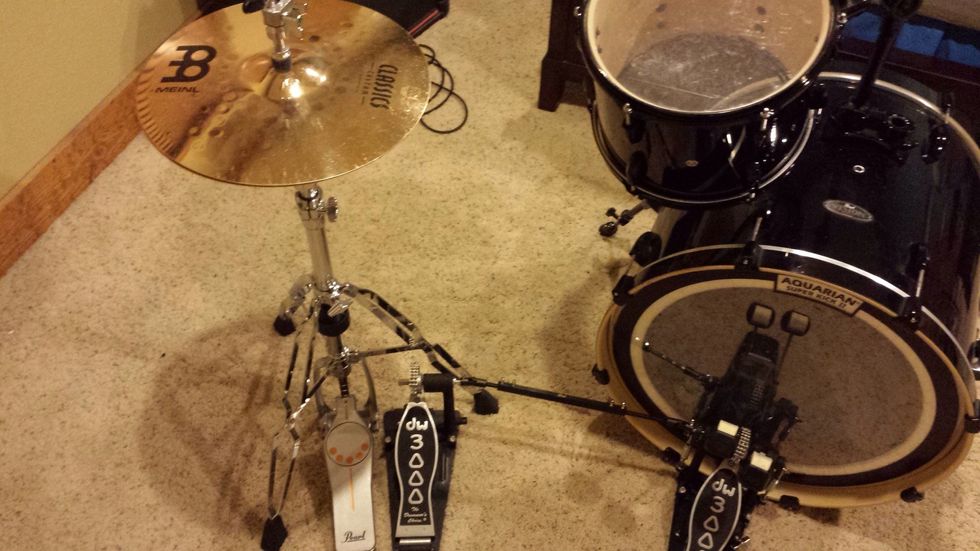 Set up the hi-hat stand with the pedal just the left of the left bass pedal. These two pedals should be close enough together that you can cover both pedals with one foot.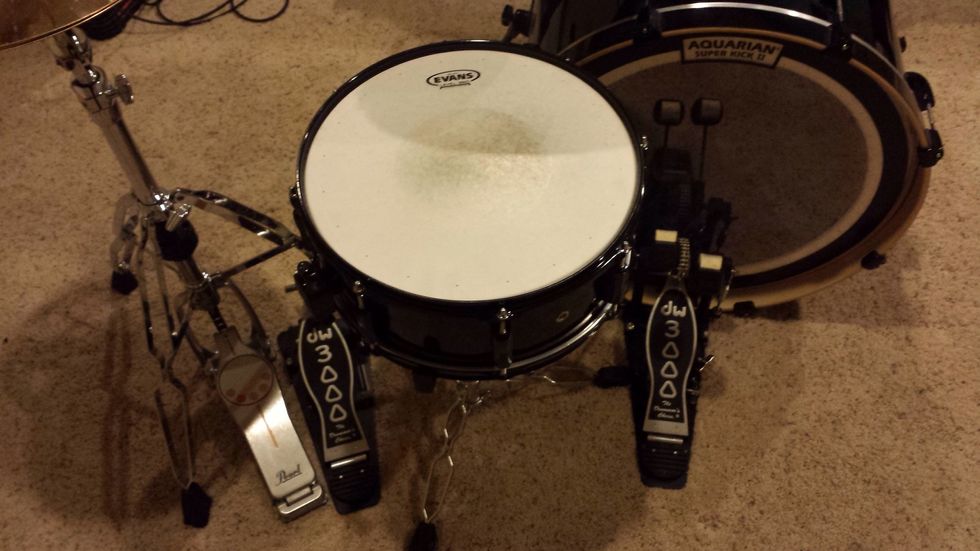 The snare drum fits in between the two bass pedals and should be level to your lap when sitting down at the set. This may be a tight fit, so rotate and adjust the legs of the stand until it fits.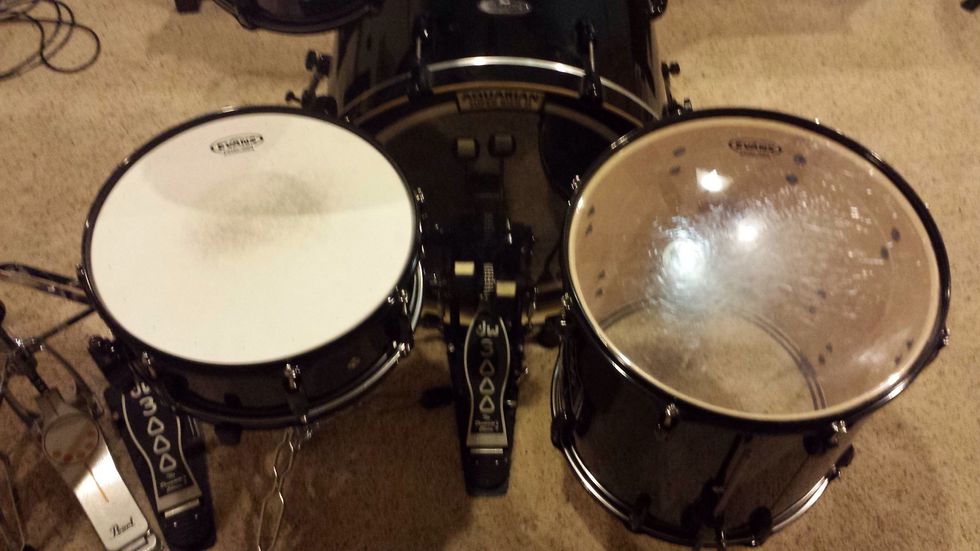 The floor tom goes to the right of the main bass pedal and is level with the snare drum. Make sure both of these drums are also parallel to the floor.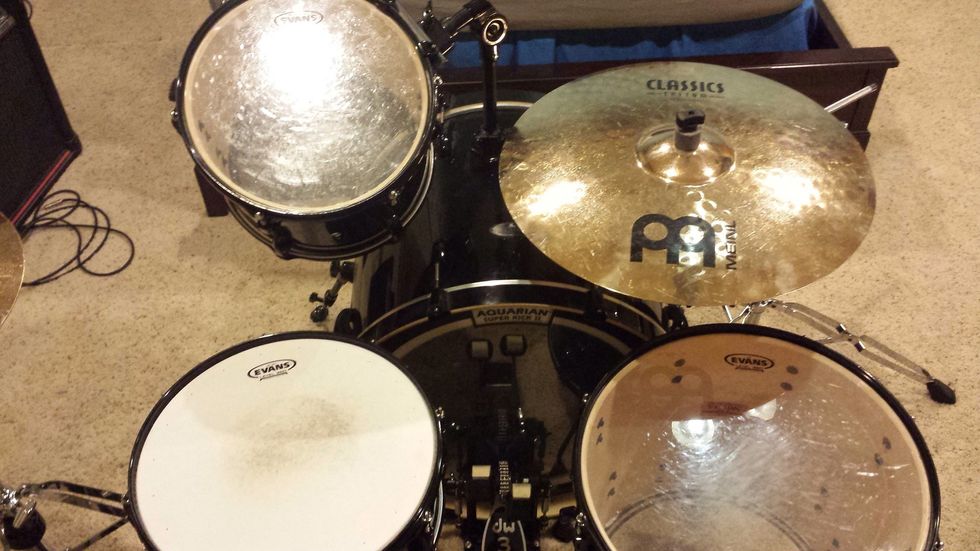 The ride cymbal is set up over the right side of the bass drum. It will likely overlap with the floor tom. All of your cymbals should be parallel to ground, and only as high up as needed.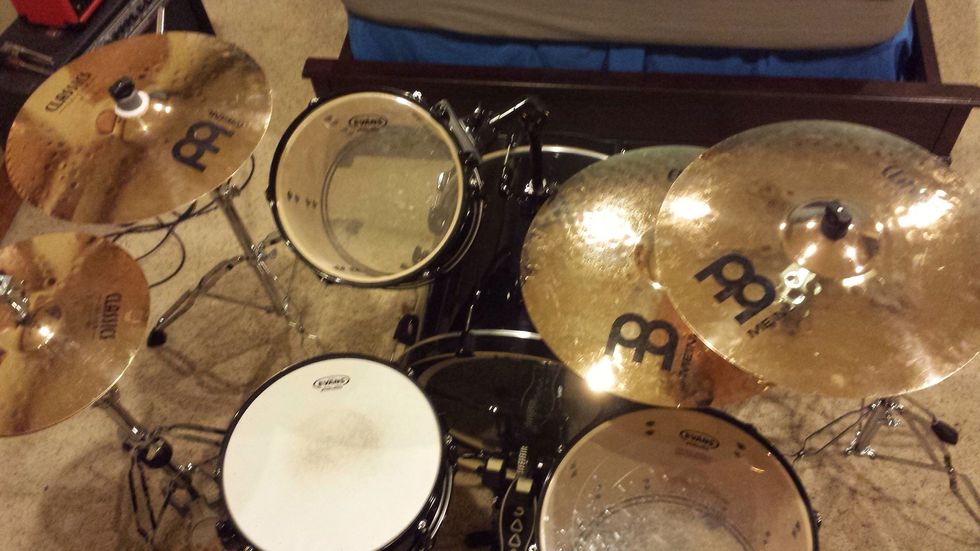 With a standard, 2 crash set up, the smaller cymbal goes to the left of the tom 1, and the larger goes to the right of the ride cymbal.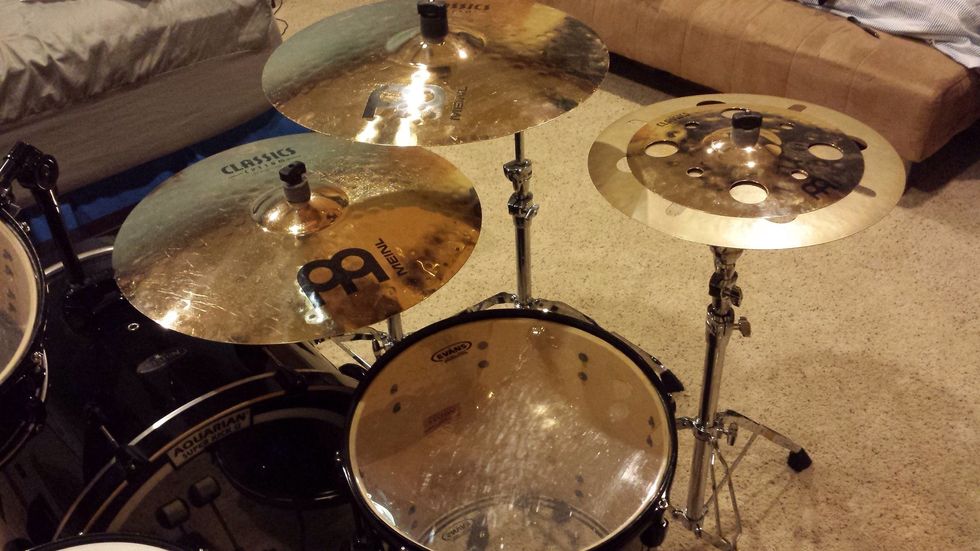 Any FX crashes, like this FX cymbal stack, go to the right of the large crash. they should be taller than the ride, but shorter than the large crash.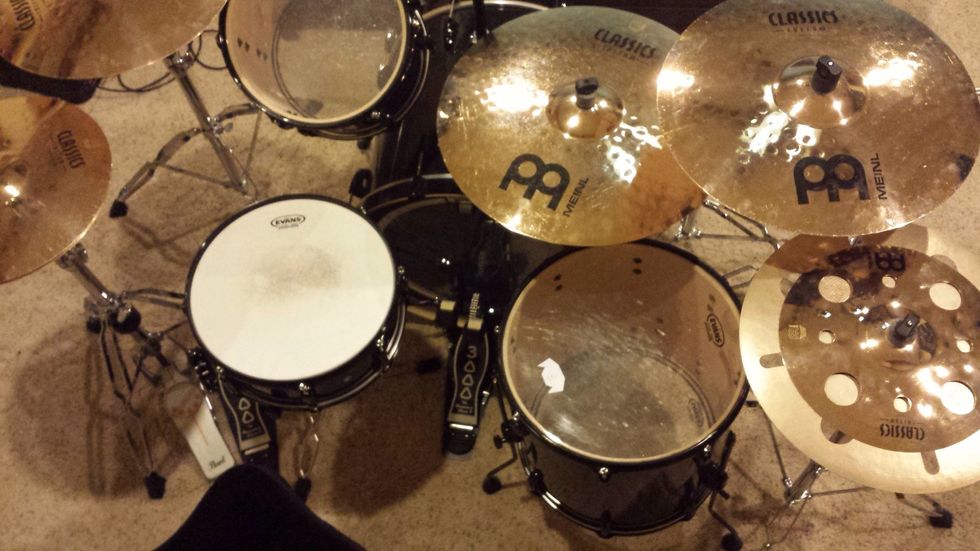 Place your stool directly in front of the snare, grab your sticks, and you are ready to play!
1.0 Drum Set
1.0 Drum Key
1.0 Drum Rug (Optional)