Artichokes; a love story. An Arabian prince heard of a peasant girl selling this strange vegetable. Went to discover, fell in love and married the girl.
8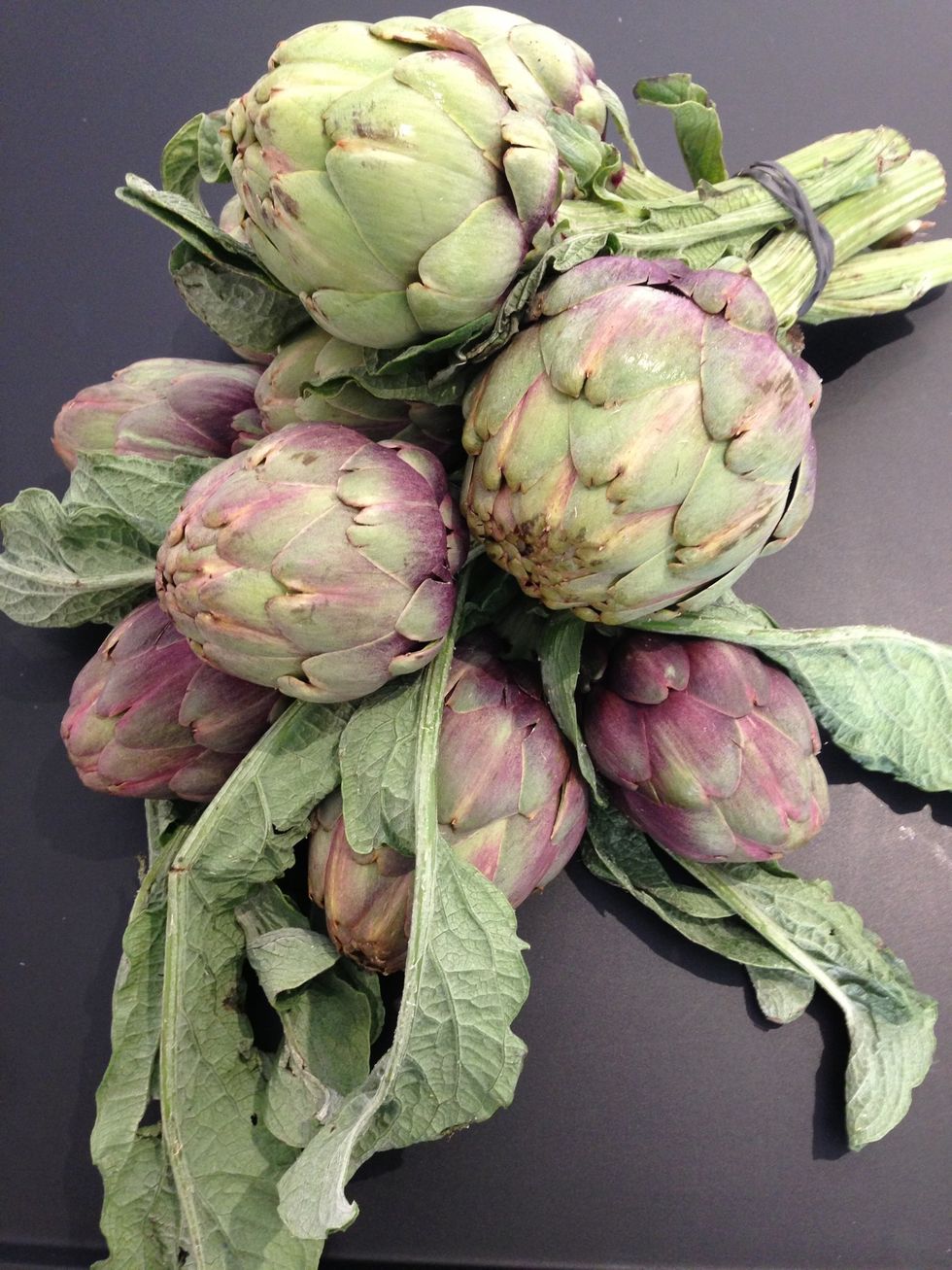 Baby artichokes. Or poivrade in French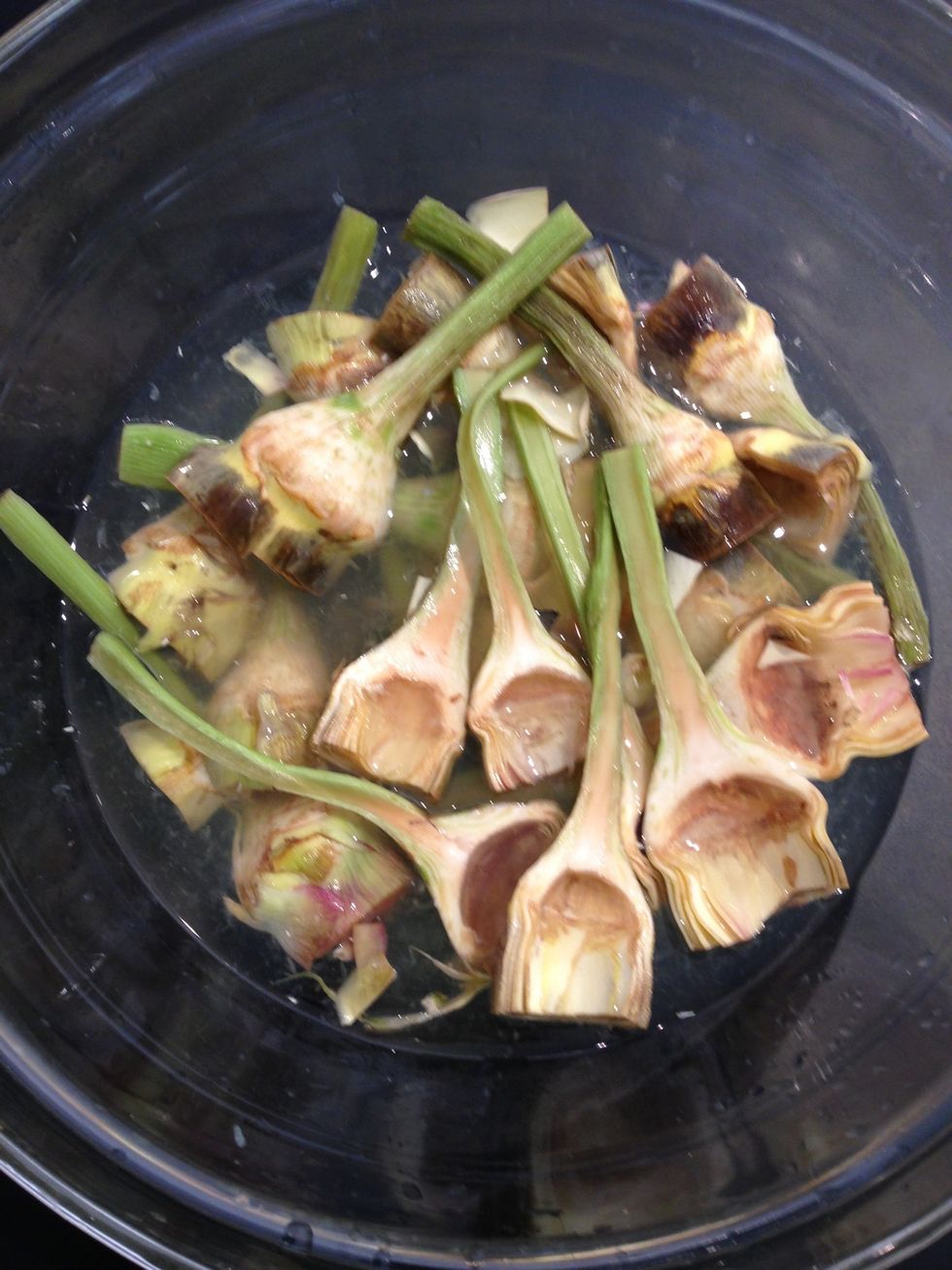 Peel and core the artichokes. Cut in half and as you go put them in water- lemon. To prevent oxidation and becoming black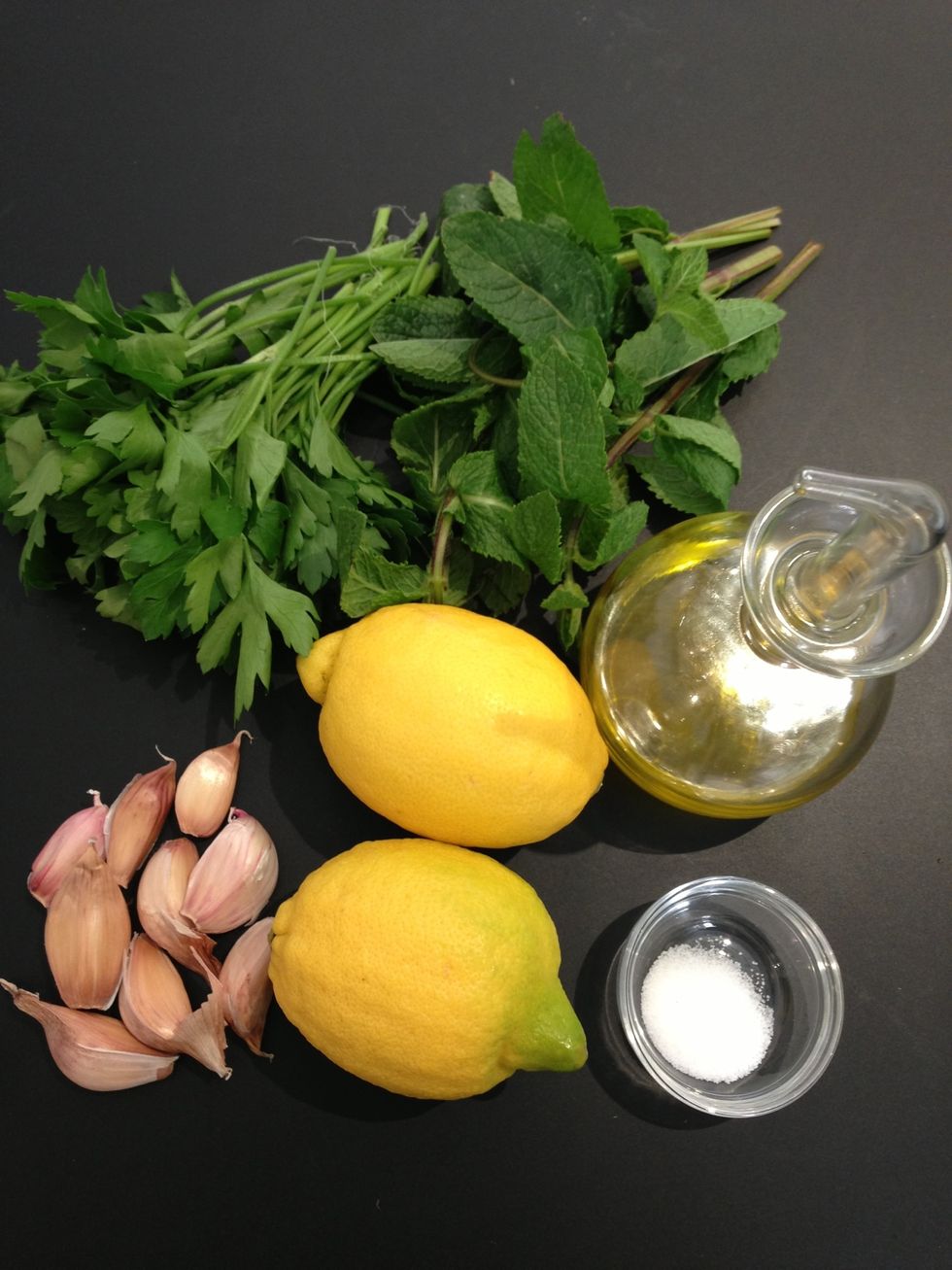 Prepare the garnish- stuffing.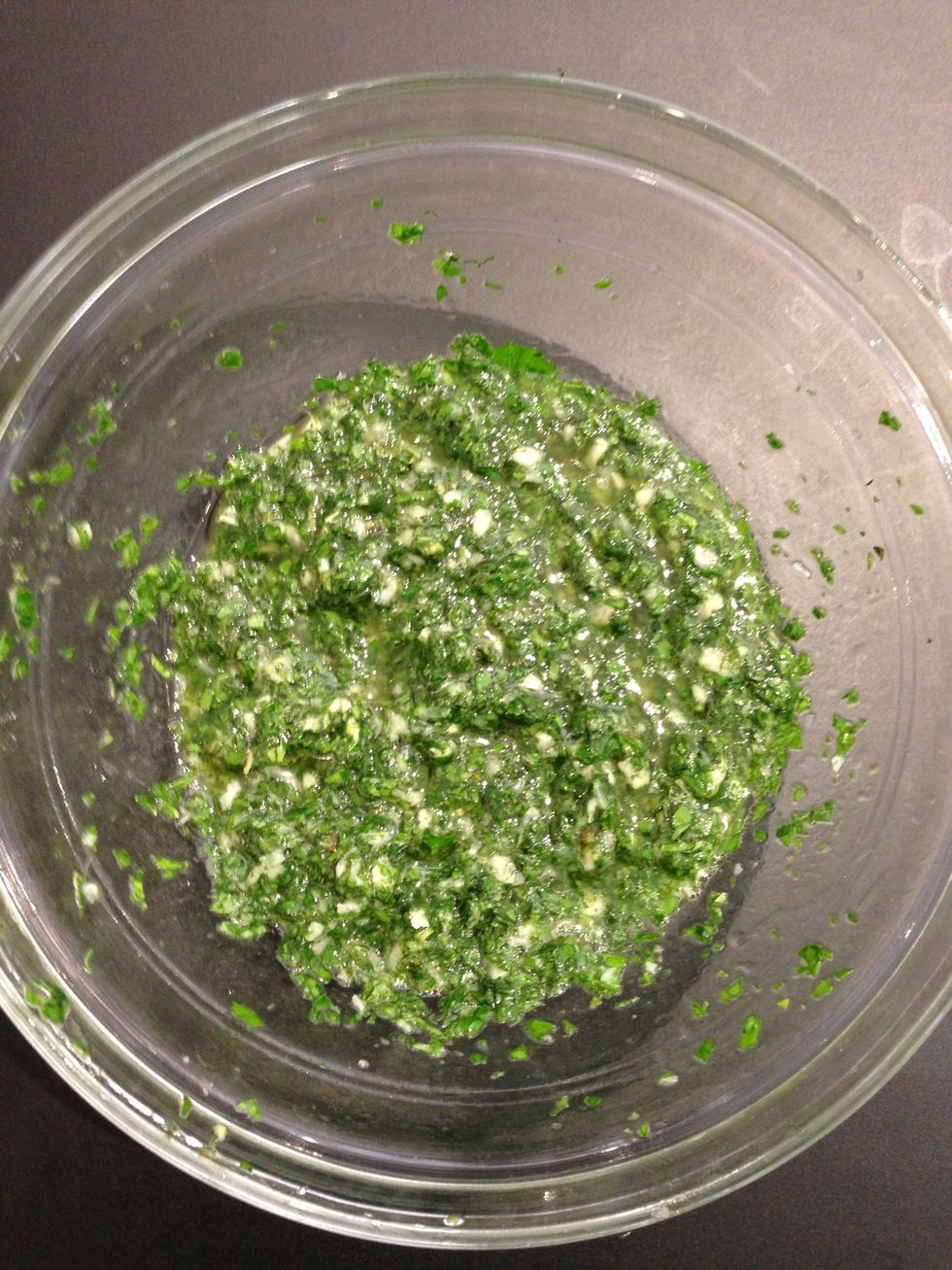 Squeeze 1 lemon add olive oil peel and crush the garlic add to the lemon-oil. Mince the parsley and the mint.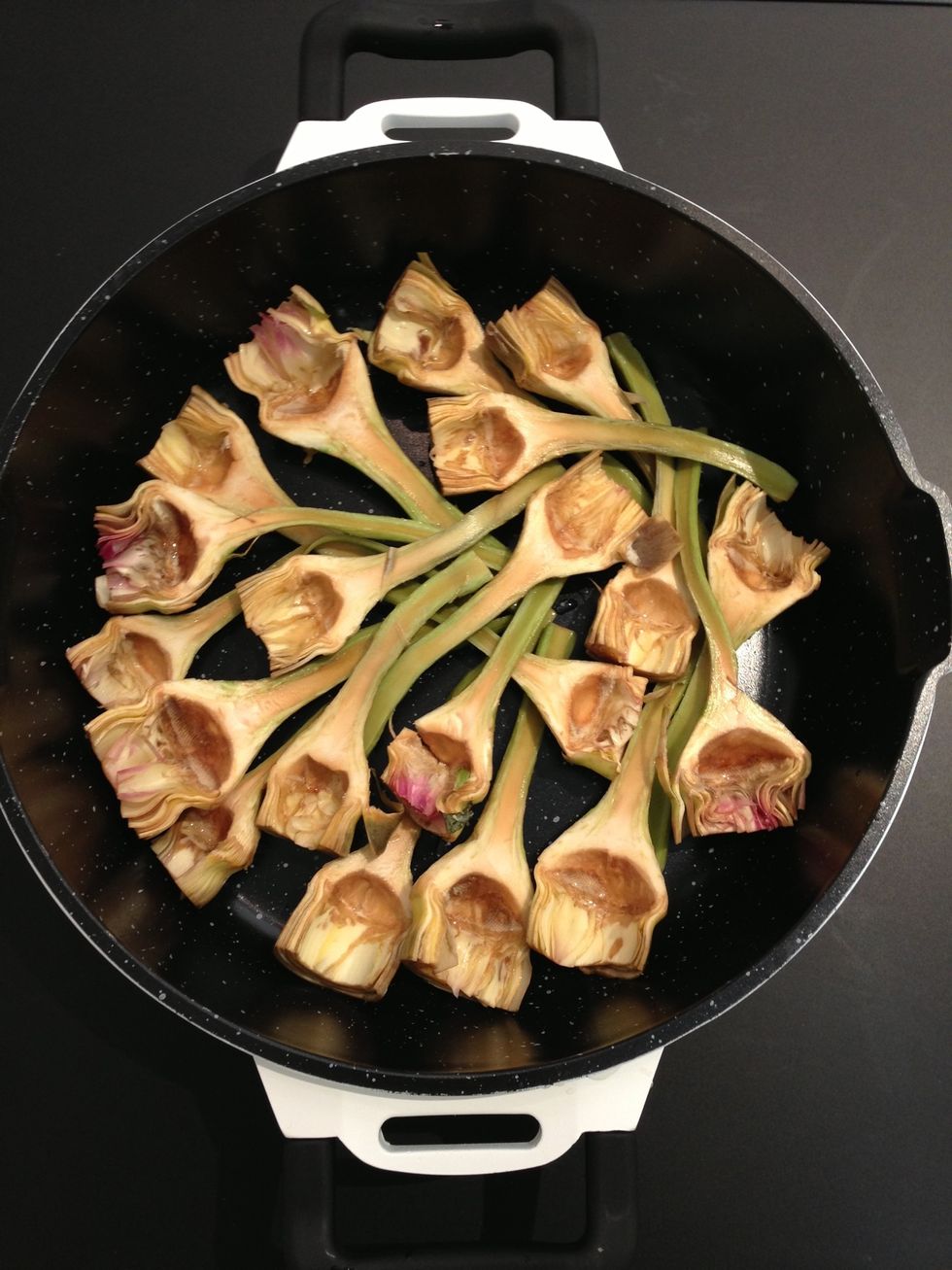 Arrange the artichokes in a cooking pot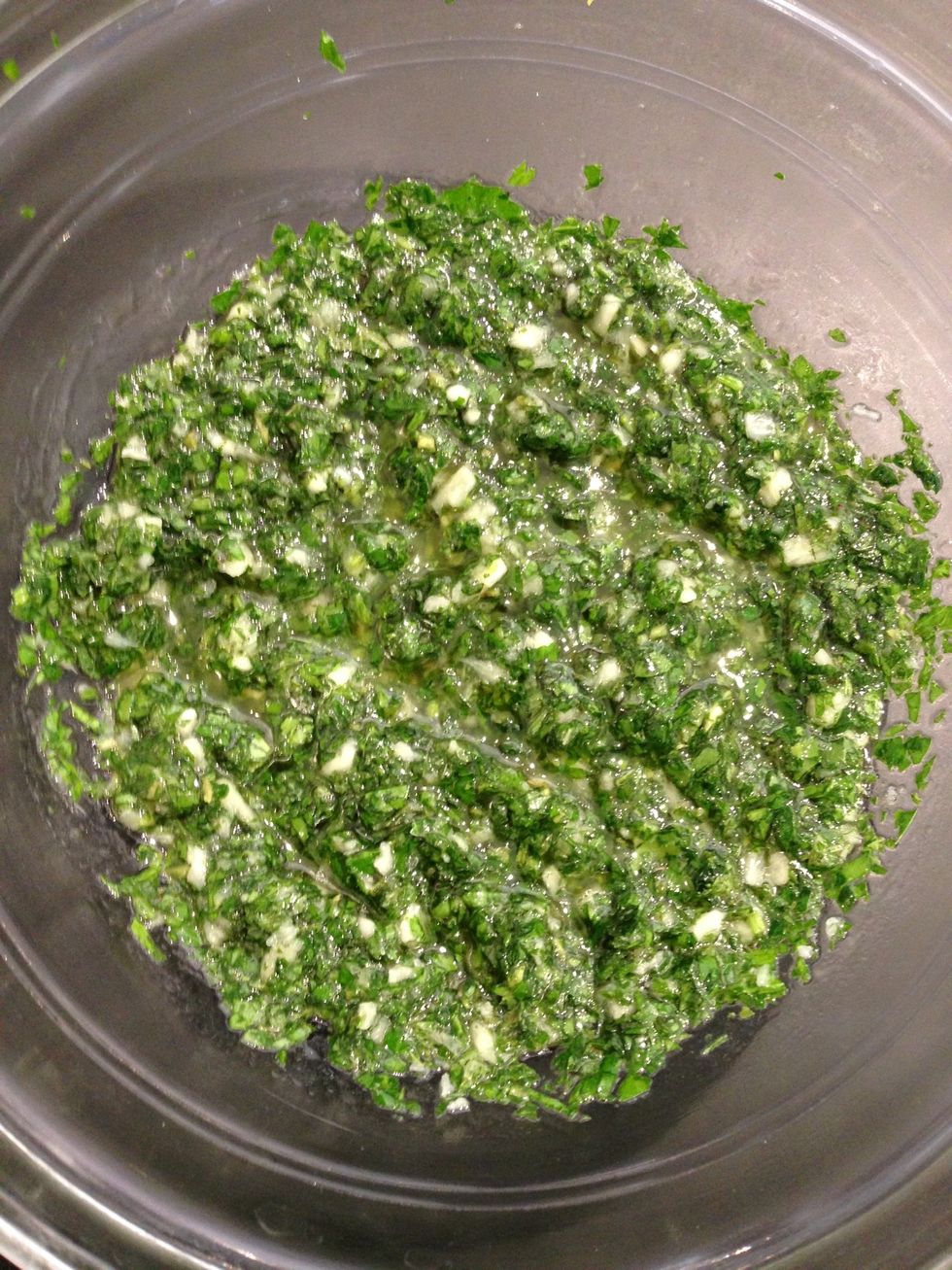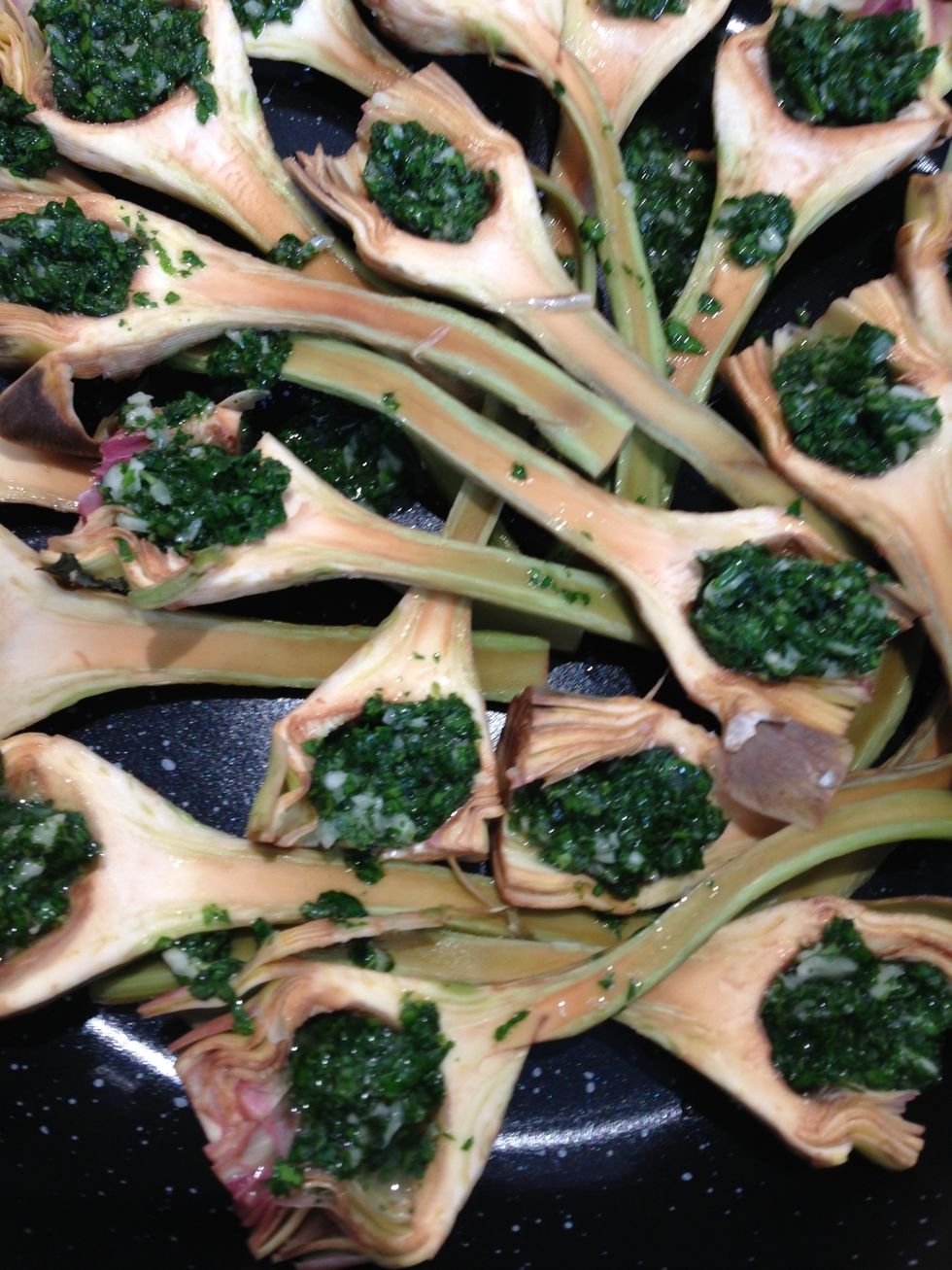 In each half artichoke, put a teaspoon of the mixture. If some remains just add them in the pot. Add 2TBsp water 1-2 TBsp olive oil. Cover. Bring to a boil. Cook on low for 1 hr or until tender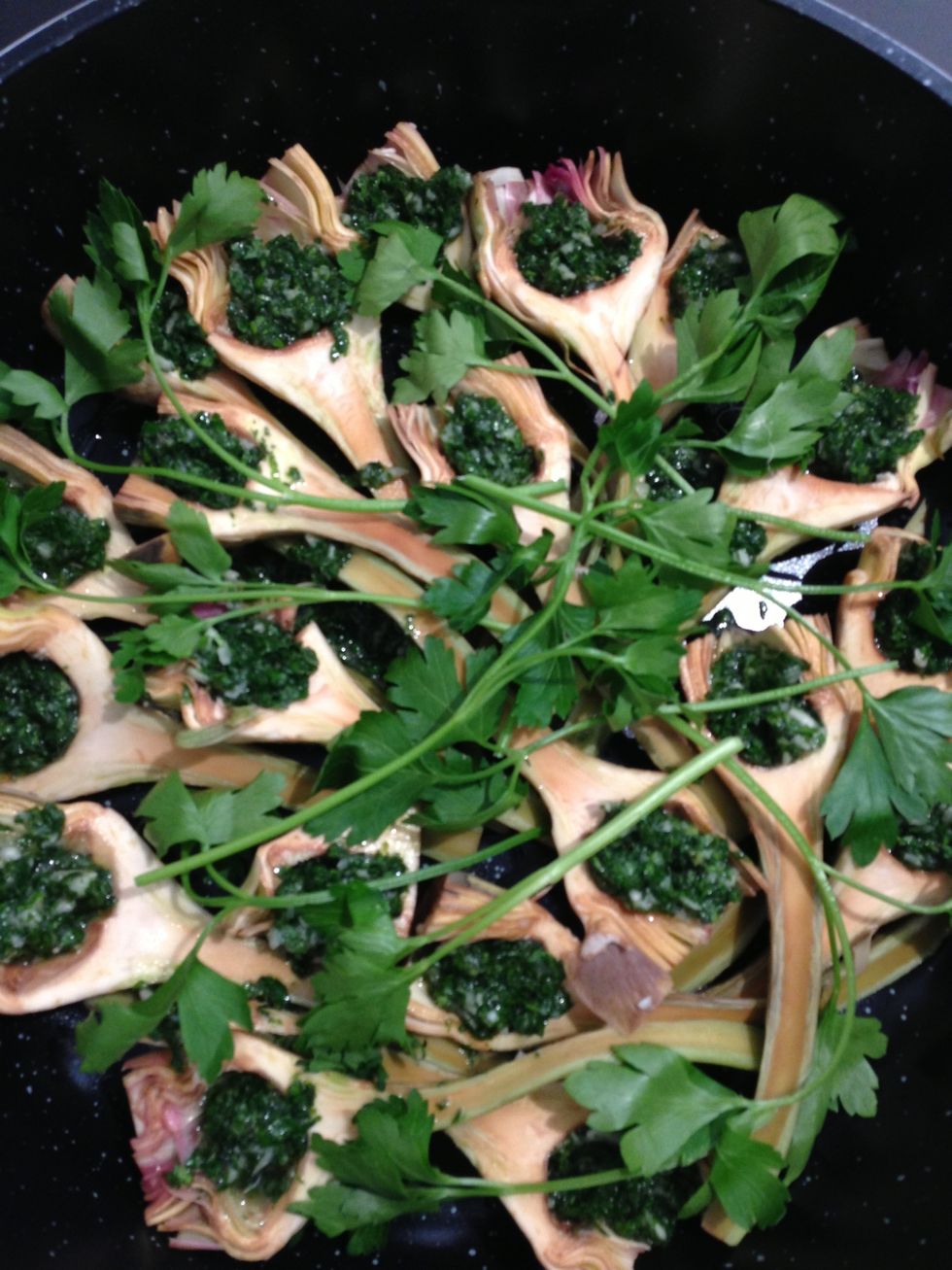 Add few branches of parsley. Optional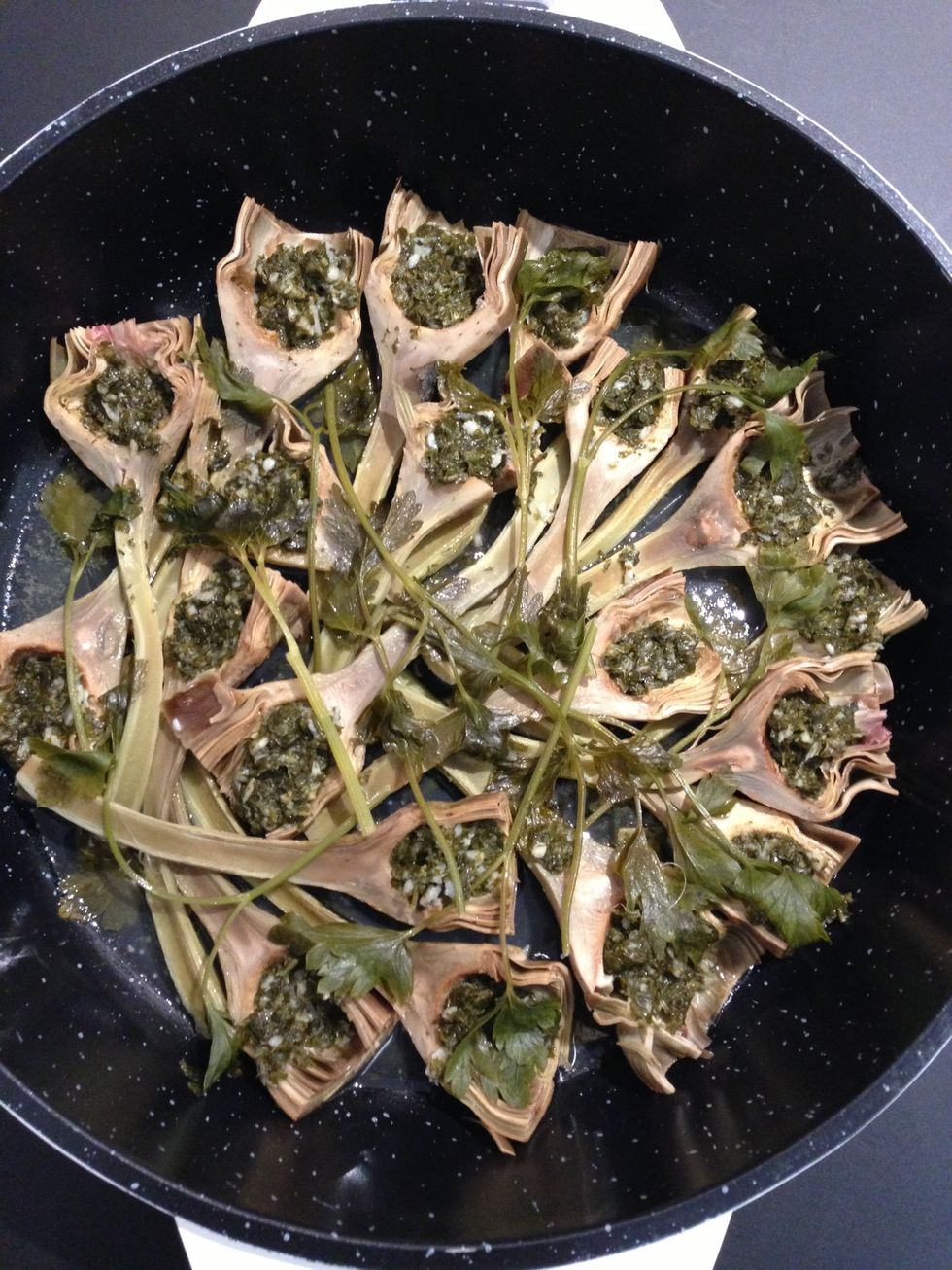 After 1 hr. serve hot or cold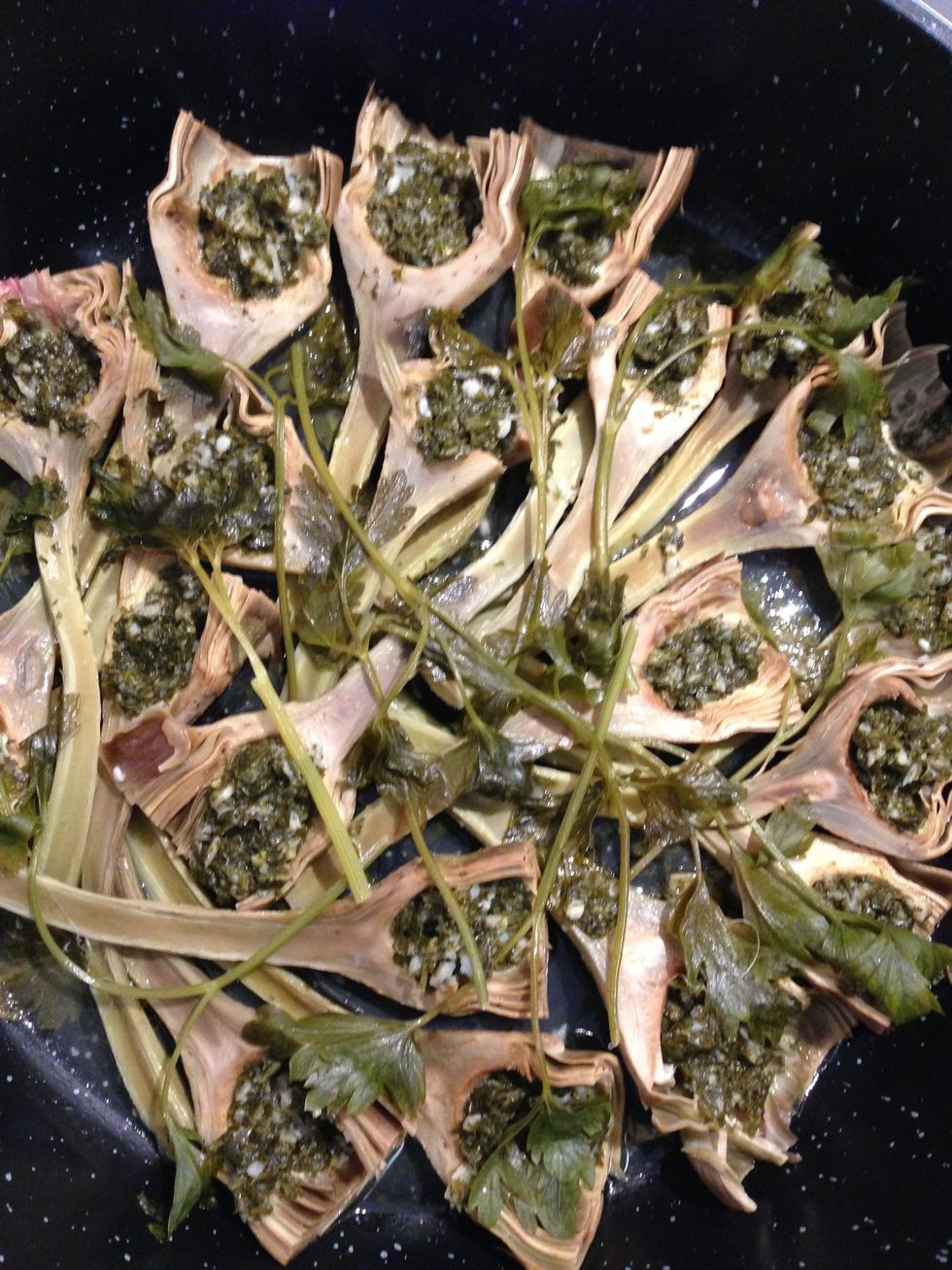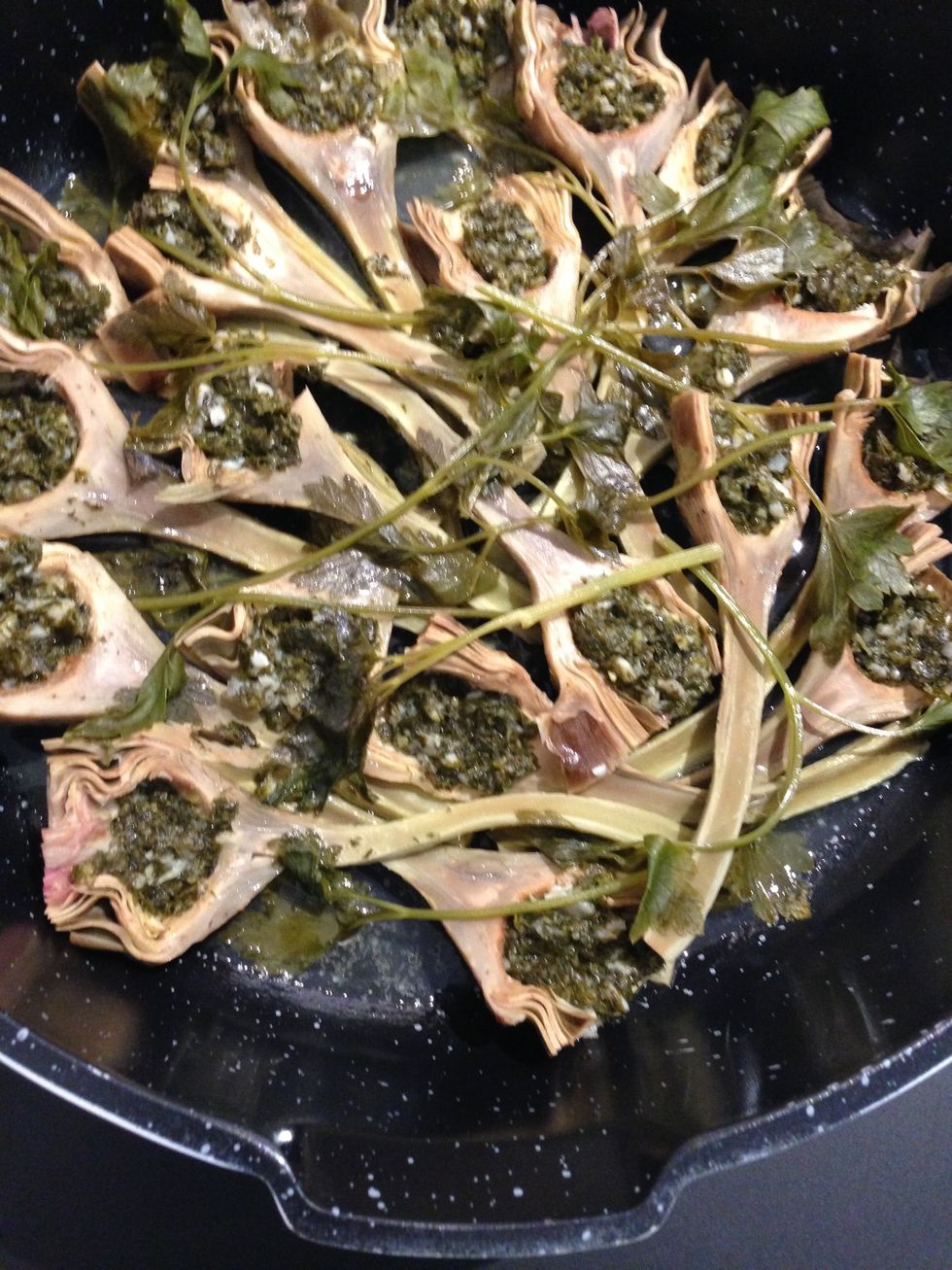 1.0kg baby artichokes 10-pealed
4.0 Garlic crushed
1.0bnch Parsley branches
3.0 Mint branches 20 leaves
2.0Tbsp Olive oil or more
2.0 Lemon
2.0Tbsp Water or more