I started by adding a thin layer of Gemstones in opposite ends of the page.
Next I added a mix of Colorations through our off the grid stencil.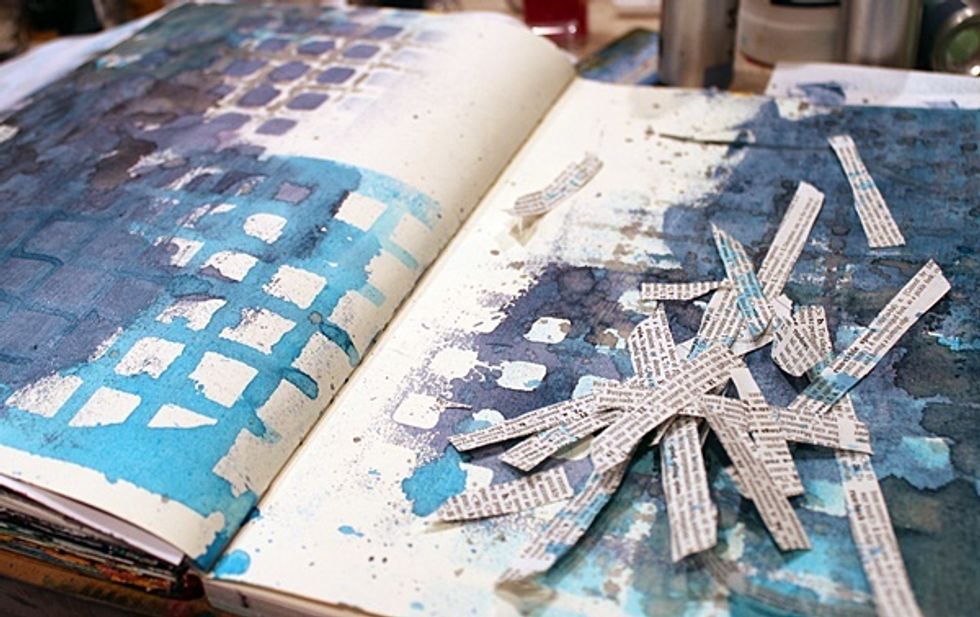 Next I started adding a bit of texture with a few strips of dictionary pages.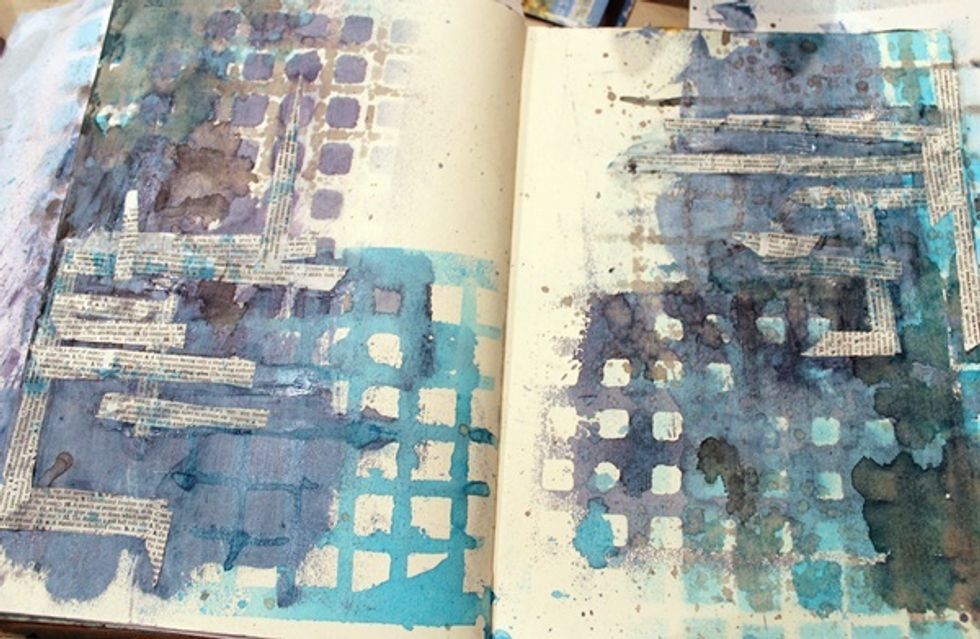 You see it coming together a little bit here :)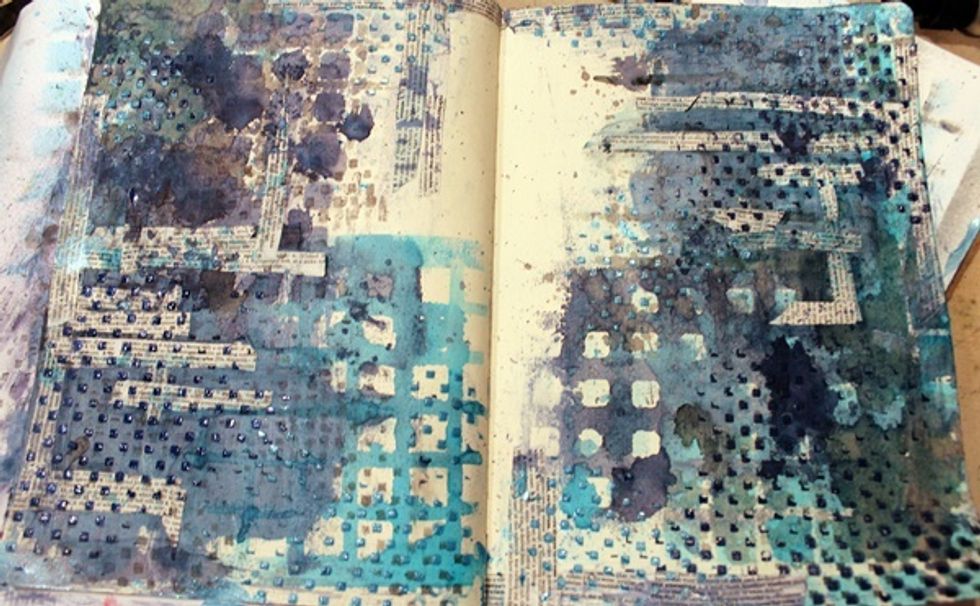 Next I added a bit more texture with a splash of sparkle with a bit of sorbet.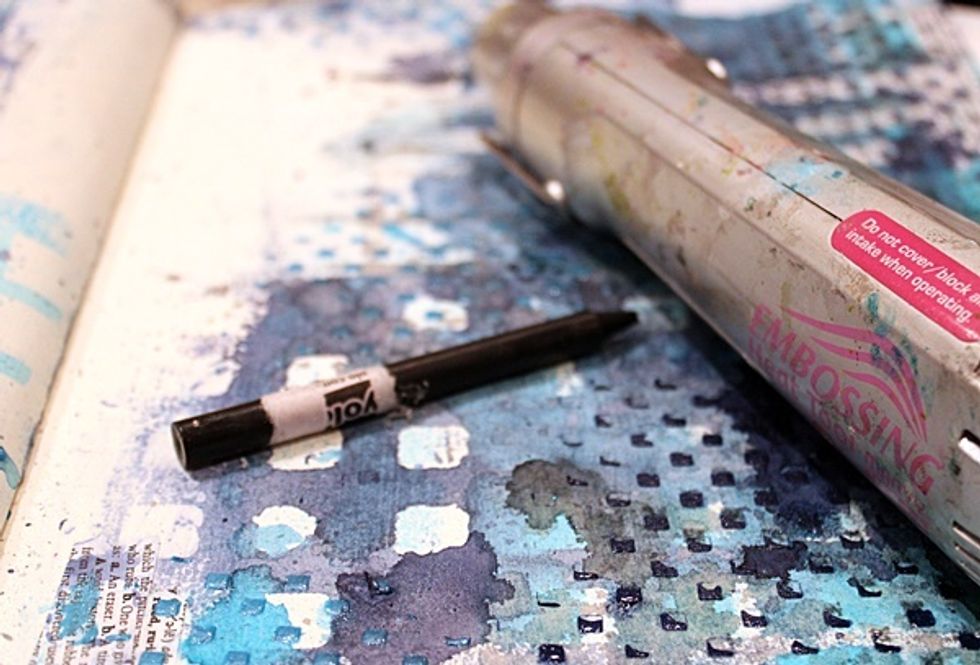 Now this was fun... Using my embossing gun I melted a black and white crayon over my page creating lovey splatters!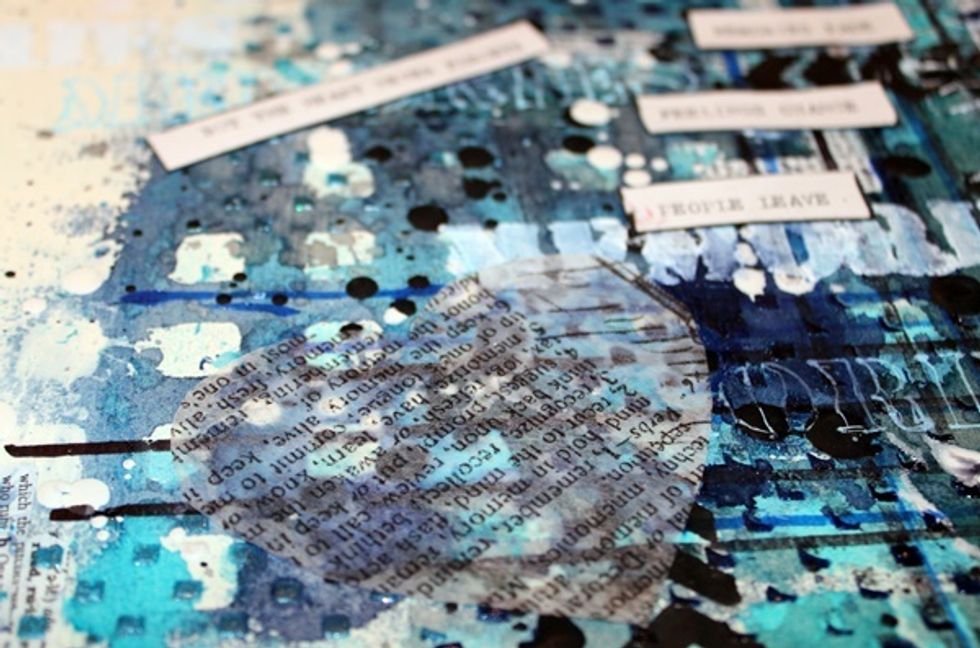 Finally it was time to add my verse and my heart, I started with my hart just being a plain vellum heart but.. then I added some lovely blue Topaz Gemstones to it.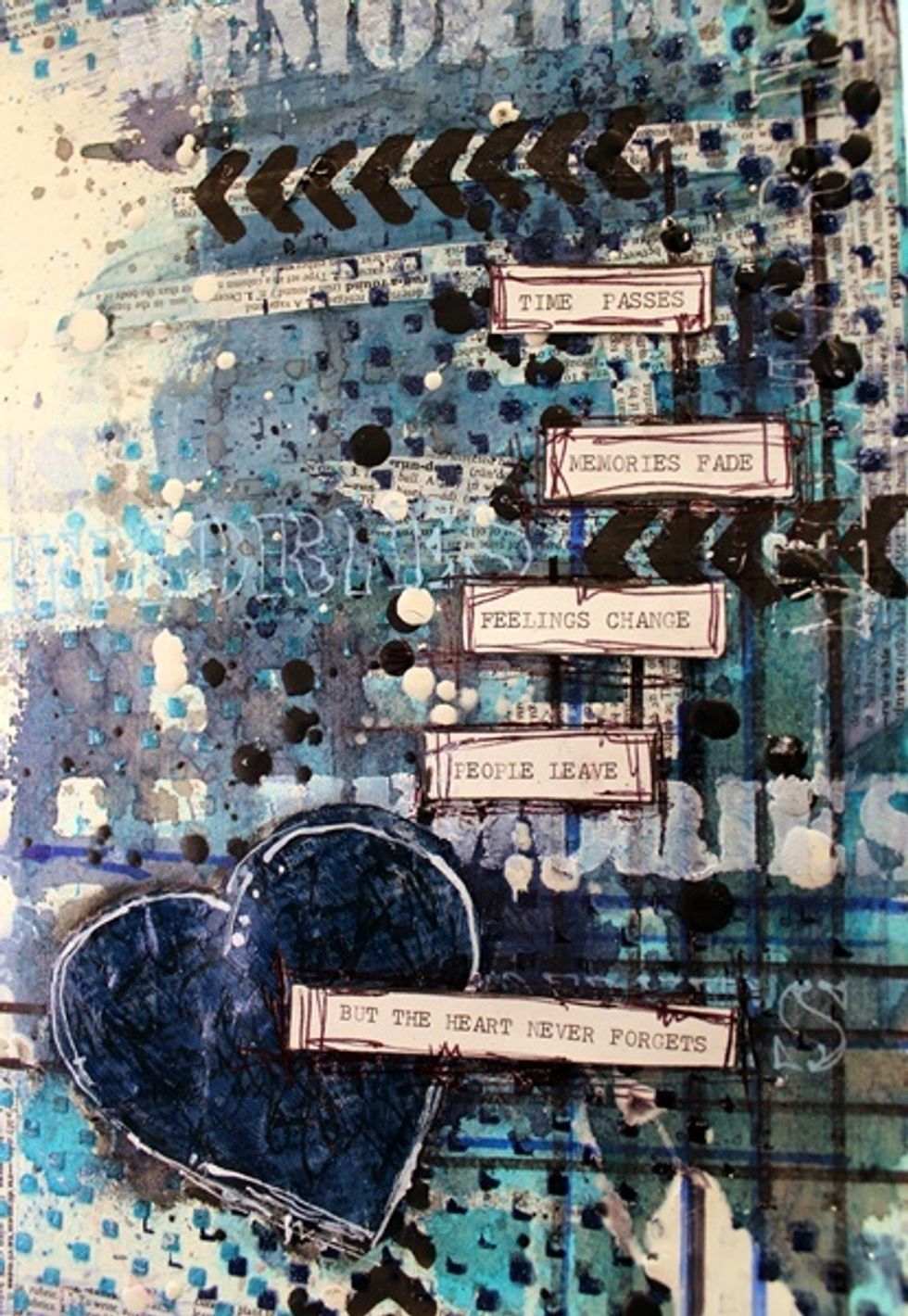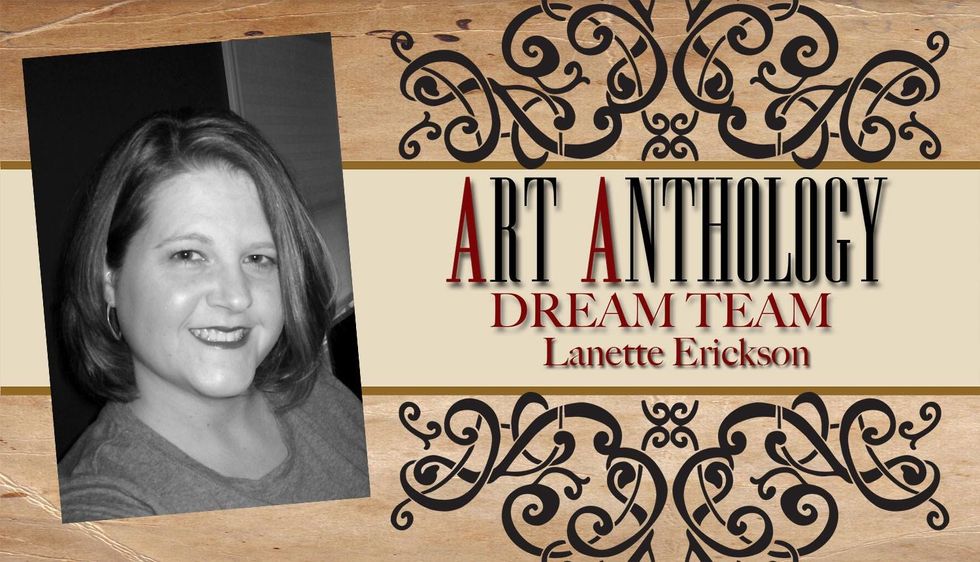 Thanks so much for stopping in by today!
Art Anthology Blue Topaz Gemstones
Art Anthology Sorbet
Art Anthology Colorations
Art Anthology Minx Ink
Crayon
Pitt Marker
Art Anthology Stencil
Copic Marker
Matte Gel
Art Anthology
Art Anthology is a manufacturer of dimensional mediums.\n\nCome chat with us in our Facebook Group: Art Anthology Adventures in Art