How to art journal with daniëlle and lots of butterflies
Art Journal With Daniëlle and Lots of Butterflies
526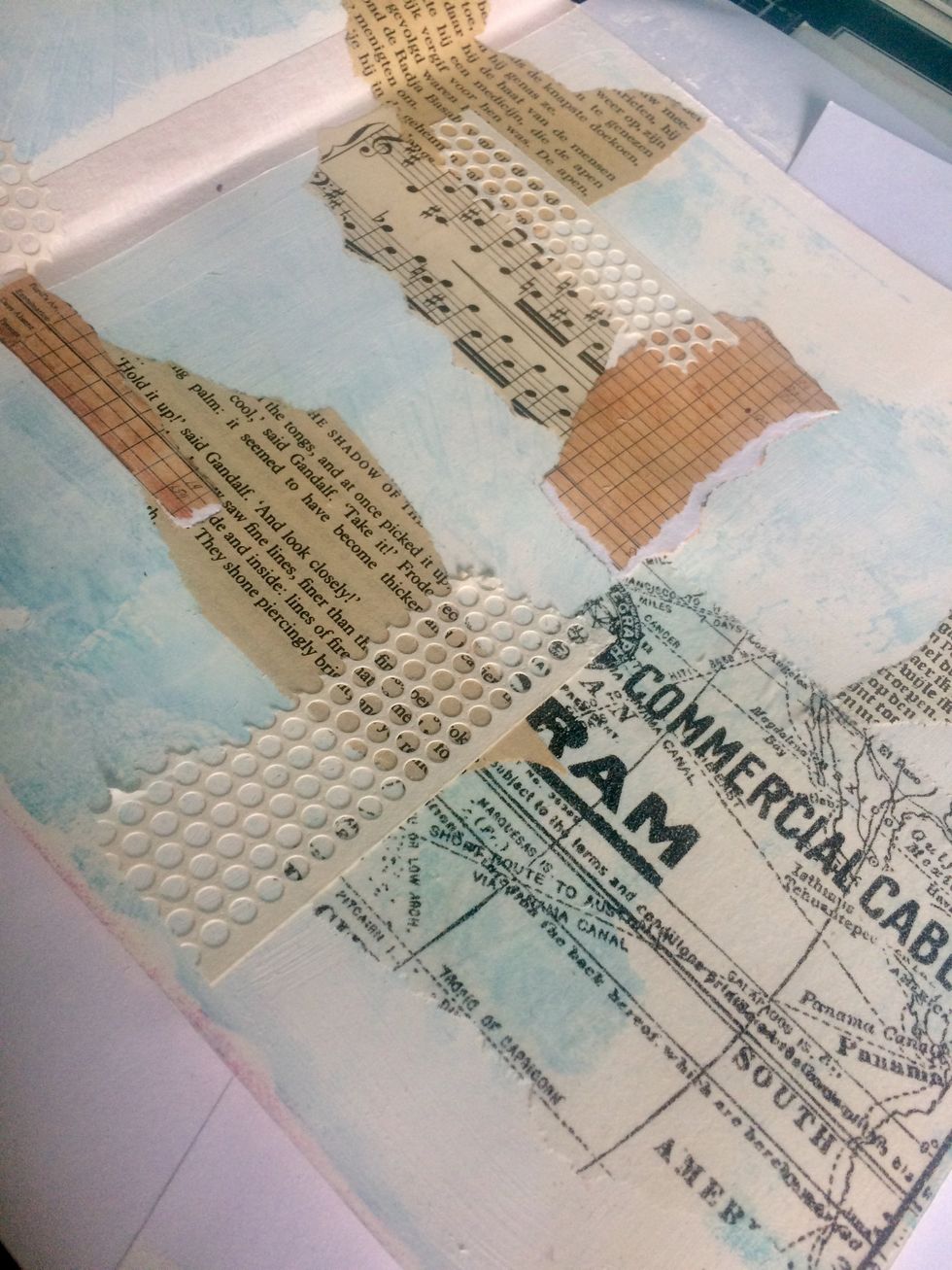 Start by glueing down lots of collage. Use old books, scrapbookpaper and even drywalling tape!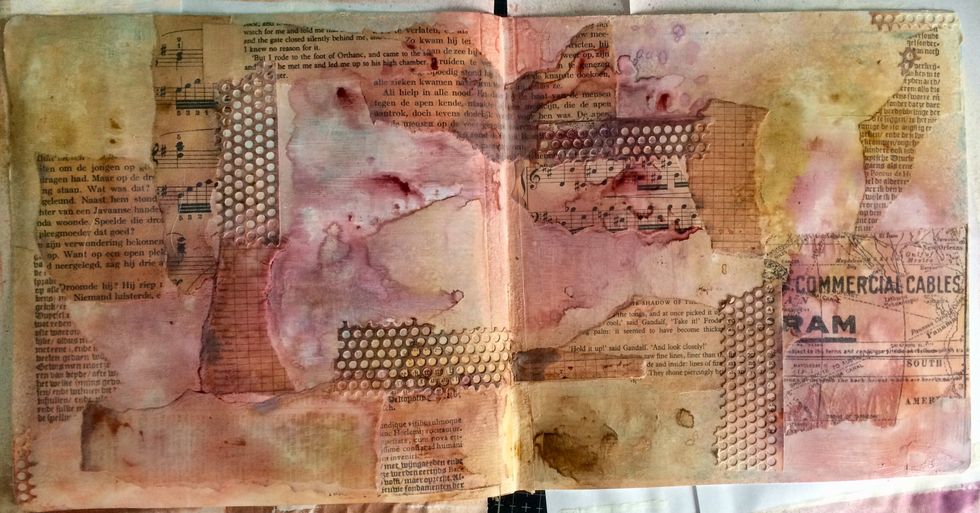 After a layer of clear gesso, start spraying with your colorations! Have fun and don't stop until you are happy with the result!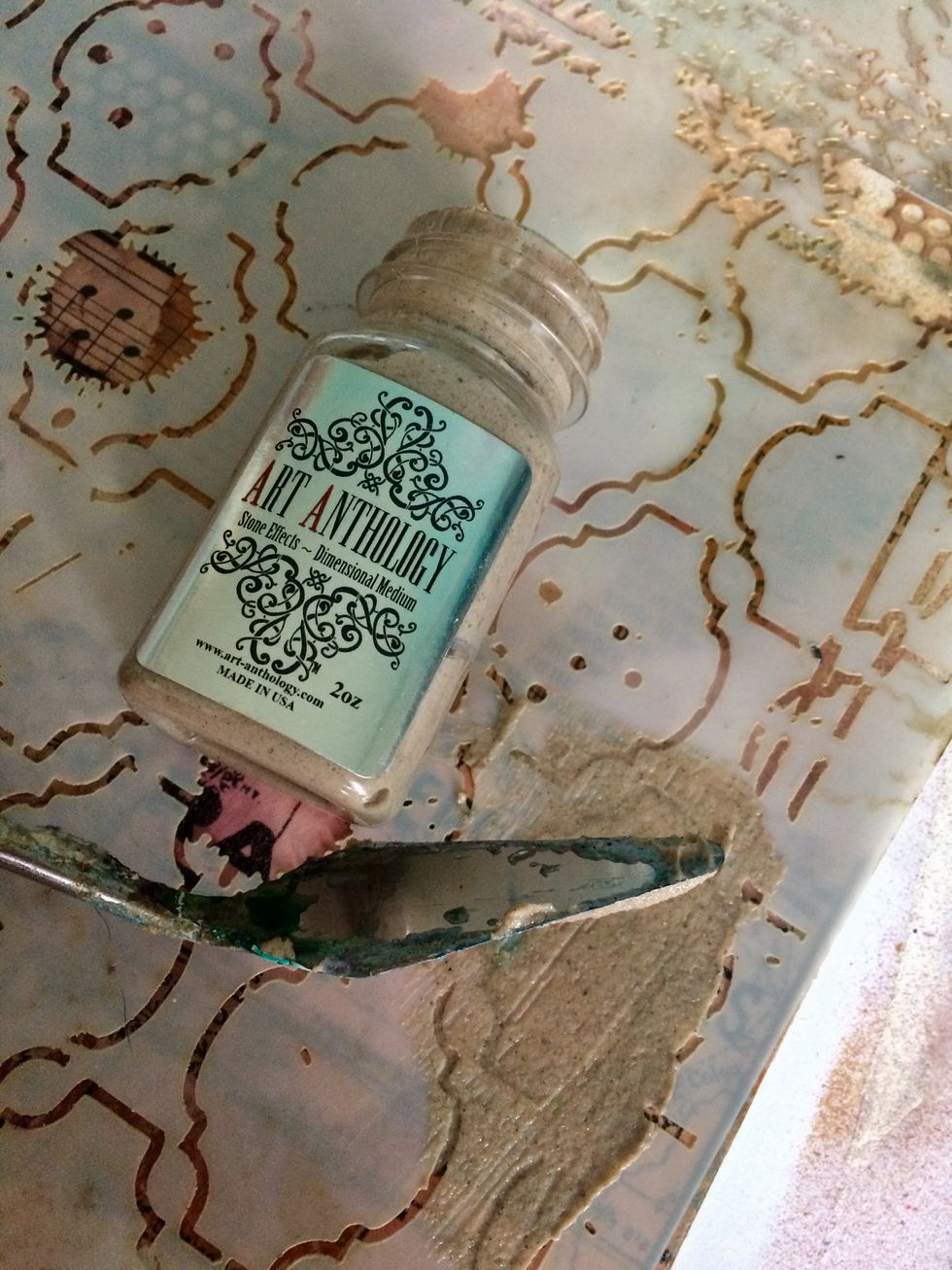 Using a palette knife, add sandstone stone effects through the keyhole stencil. Do this in some of the corners. Don't do it on your entire page.
Close up of the structure in my page.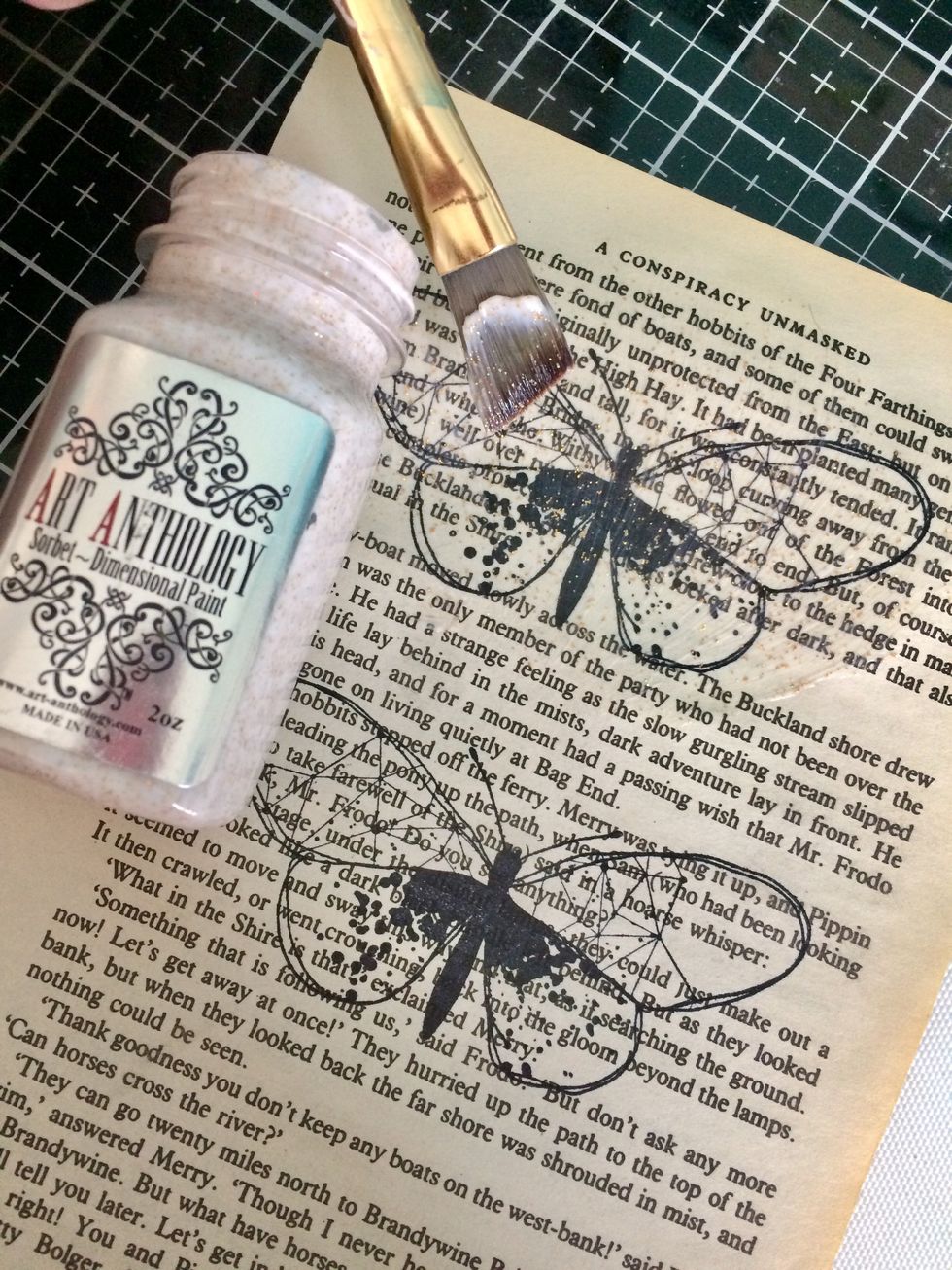 While your page is drying, find and stamp yourself some butterflies. The ones that I stamped on bookpaper, I colored with a little dazzle clear coat. I love the sparkle it gives to my images.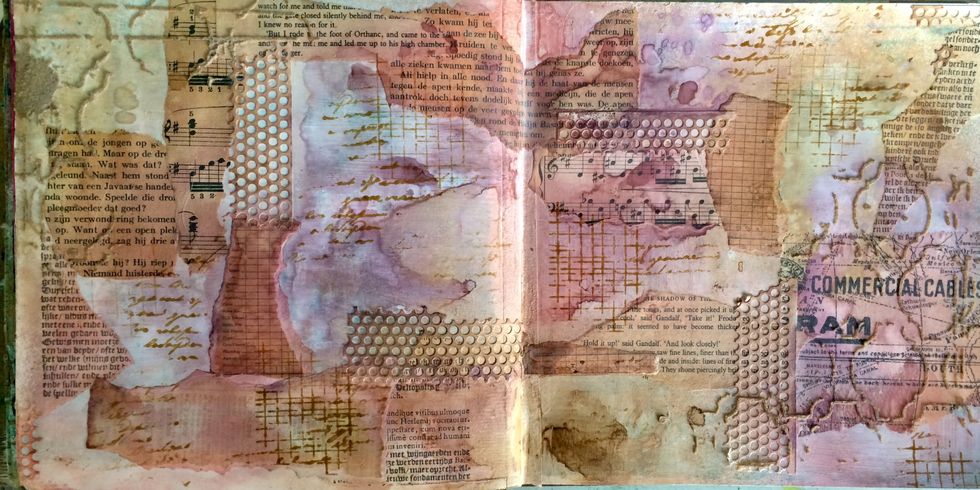 Do some background stamping.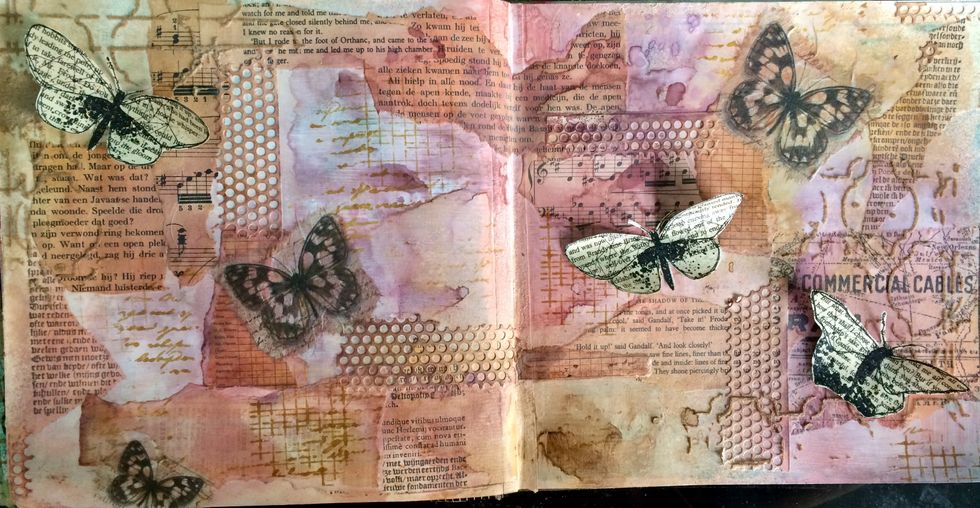 Glue down your butterflies. Also add some stamped ones directly to your page.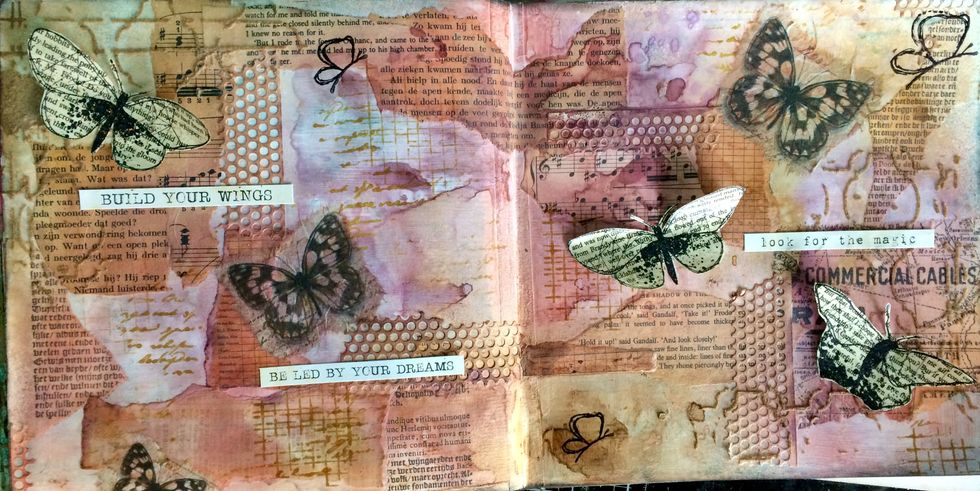 Add some nice texts you like and your page is all done!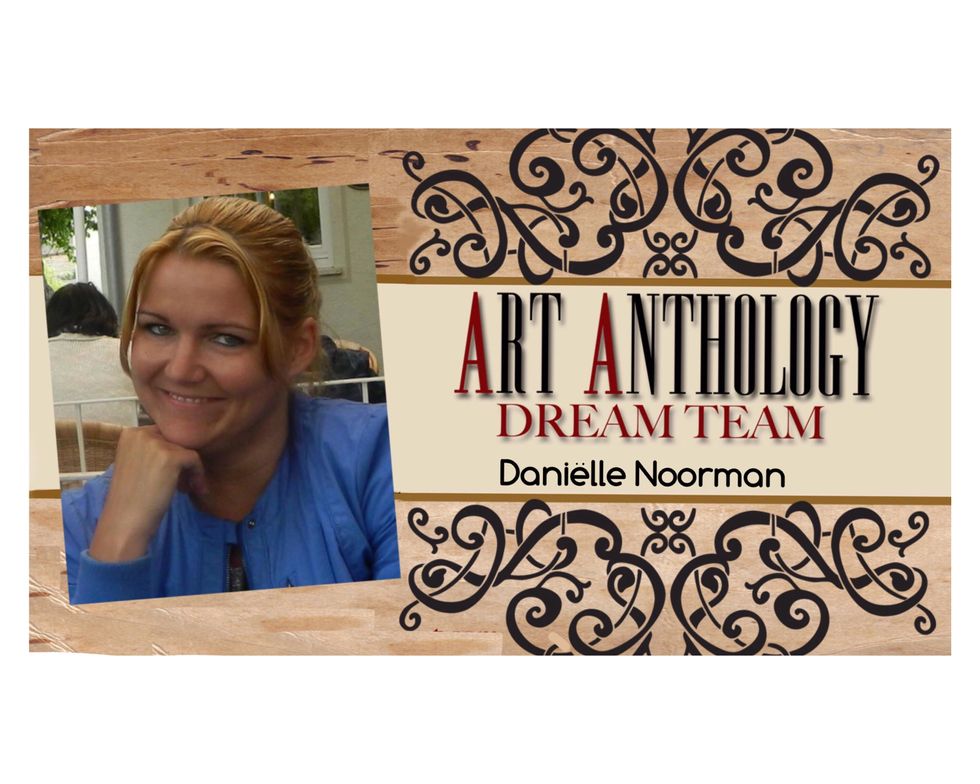 If you need more inspiration check out Art Anthology on Pinterest and YouTube. Join our Facebook group Art Anthology's Adventures in Art, where you can share your creations!
Art journal
Colorations: Warm, Sandcastle with a little minx
Colorations: Salmon, Plush
Stencil: Keyhole
Stone effects: Sandstone
Clear coat: Dazzle
Art Anthology
Art Anthology is a manufacturer of dimensional mediums.\n\nCome chat with us in our Facebook Group: Art Anthology Adventures in Art