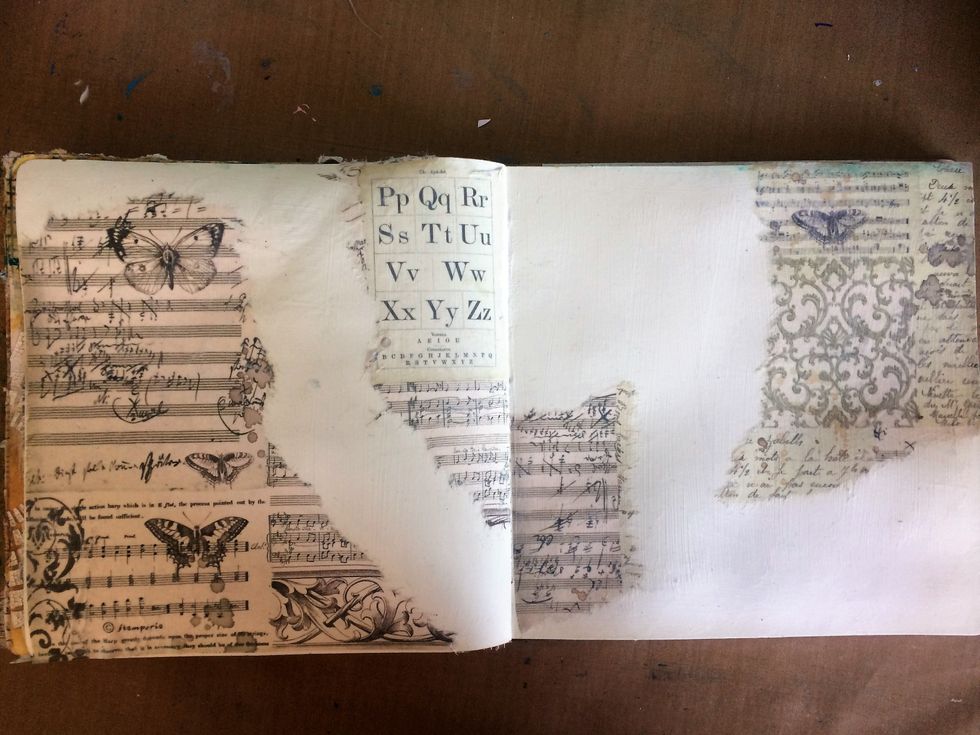 Start with some collage.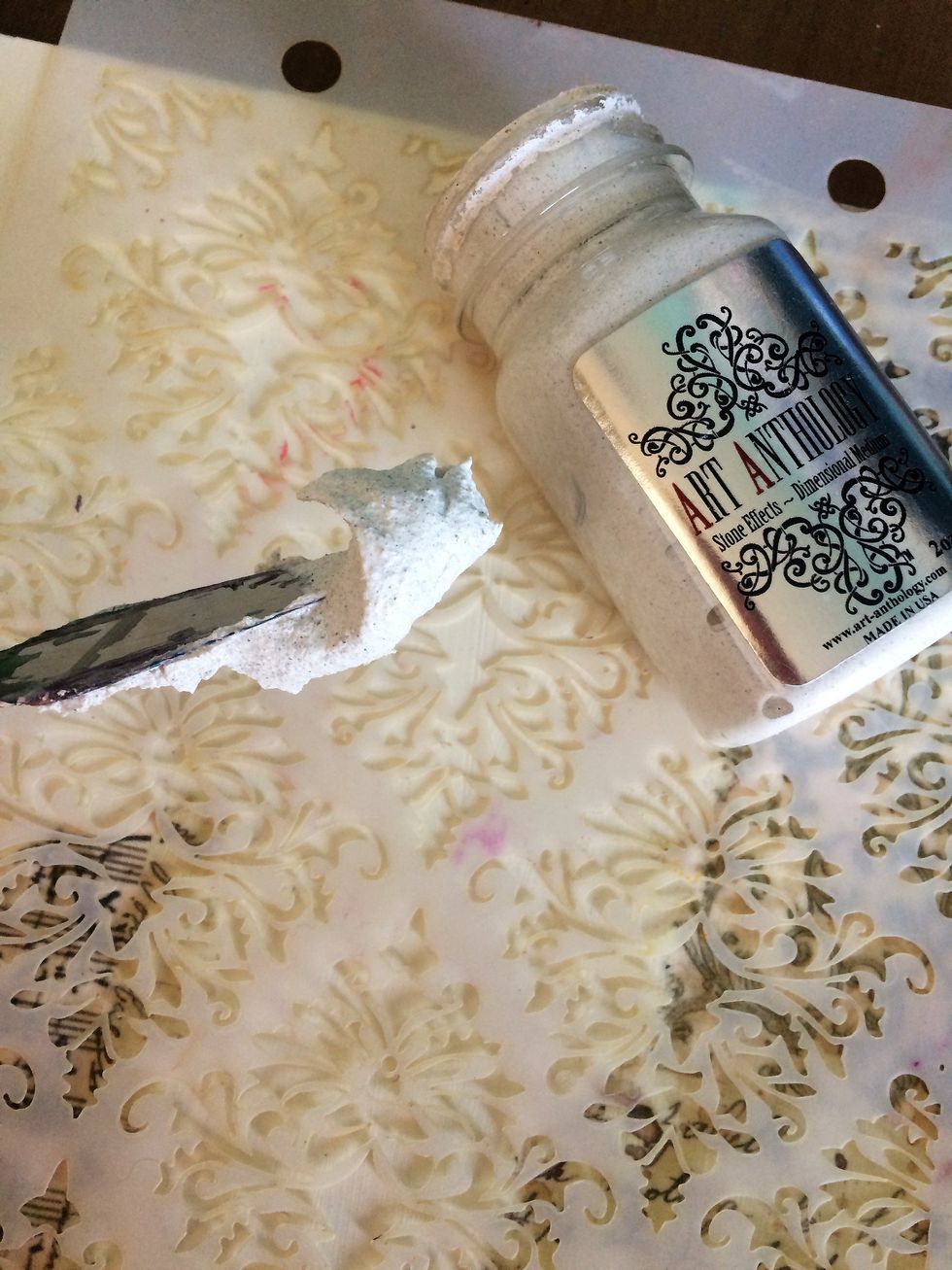 With the Multi Damask stencil and stone effects bone, add texture.
Spray with your blues. I used Waimea bay, Siesta Key and Peacock feathers.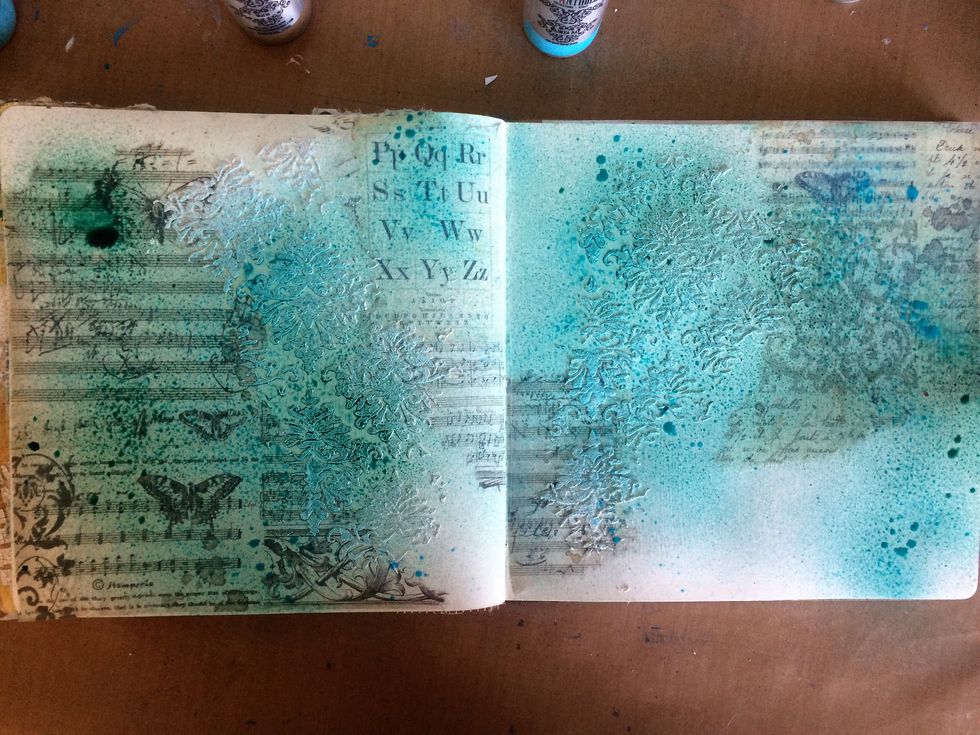 I also added Minx ink panache for extra sparkle.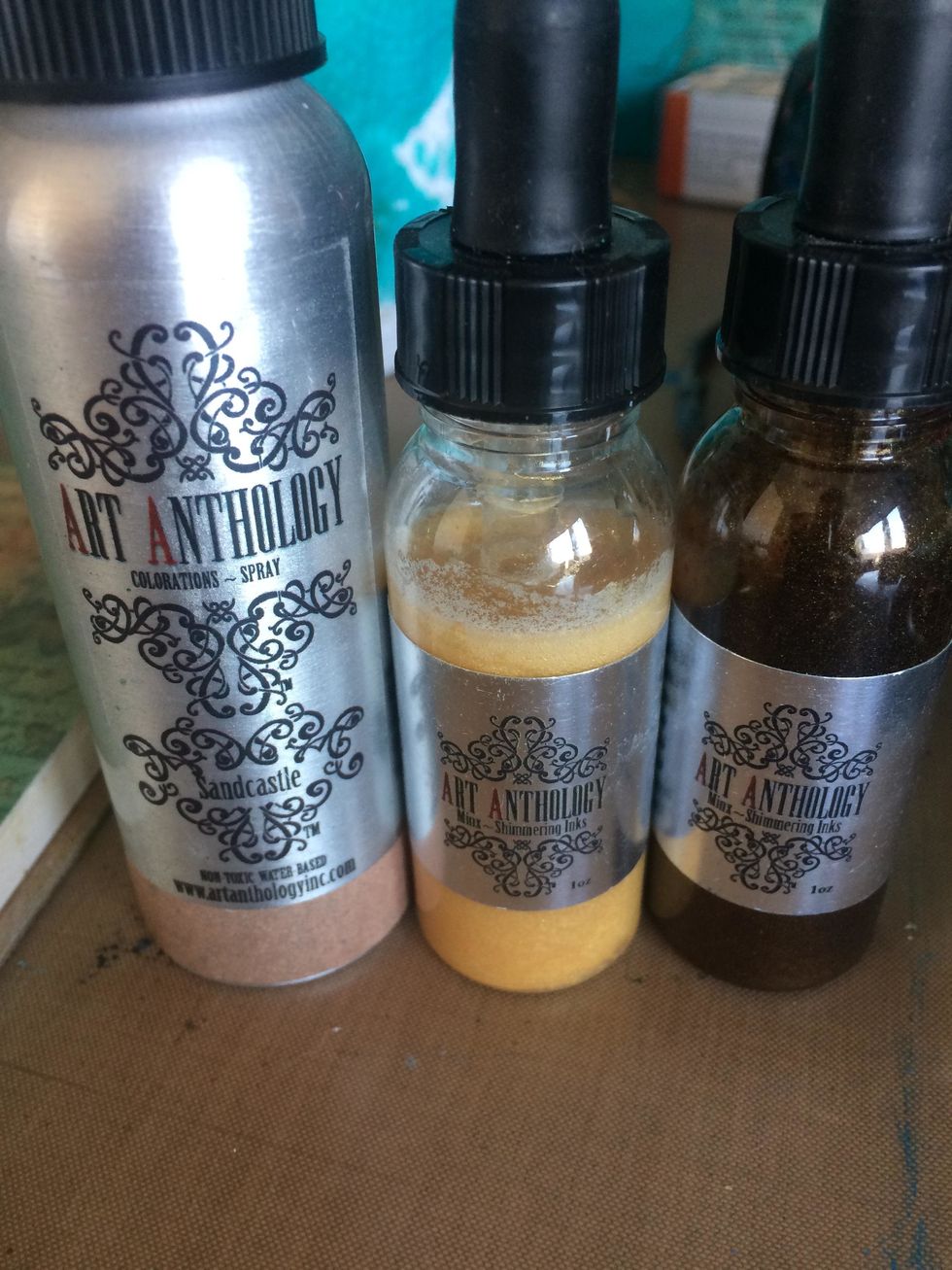 Next I made myself a spray with colorations Sandcastle and Minx ink Decadent and Gold Dust. I put everything in an empty spraybottle with a little water and kept on mixing until I liked the color.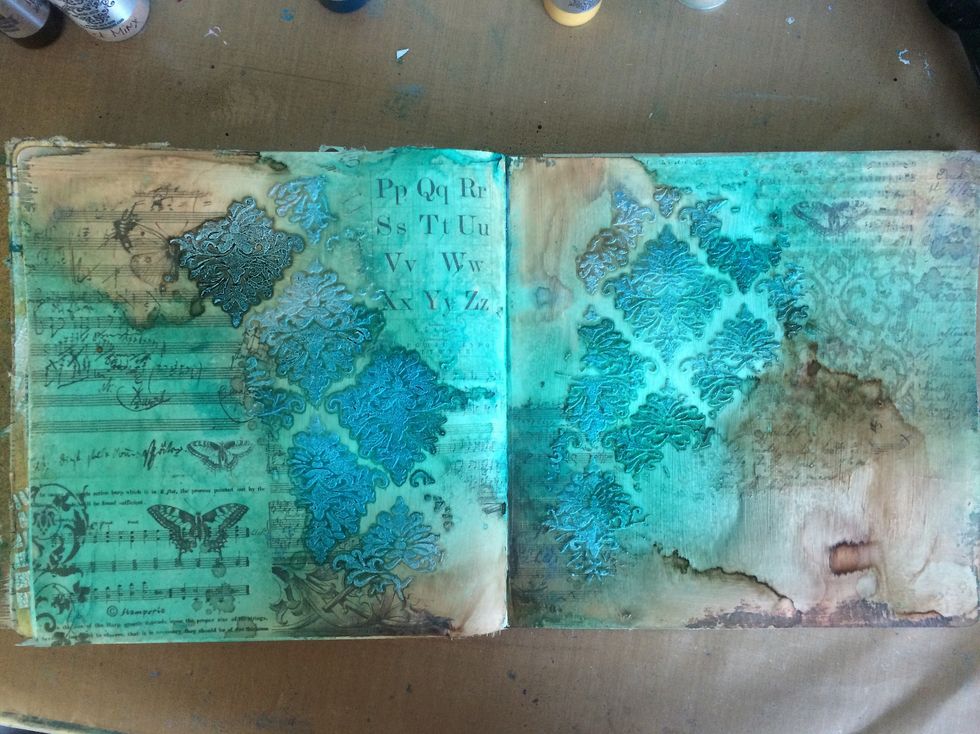 Add this to your page.
Close up of the color with sparkle I created myself.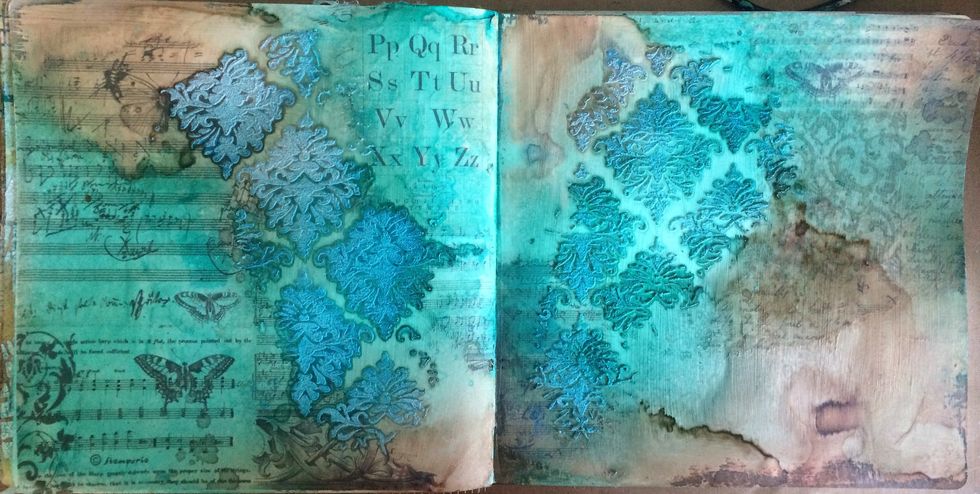 This is what my page looks like now.
Add some stamps you like.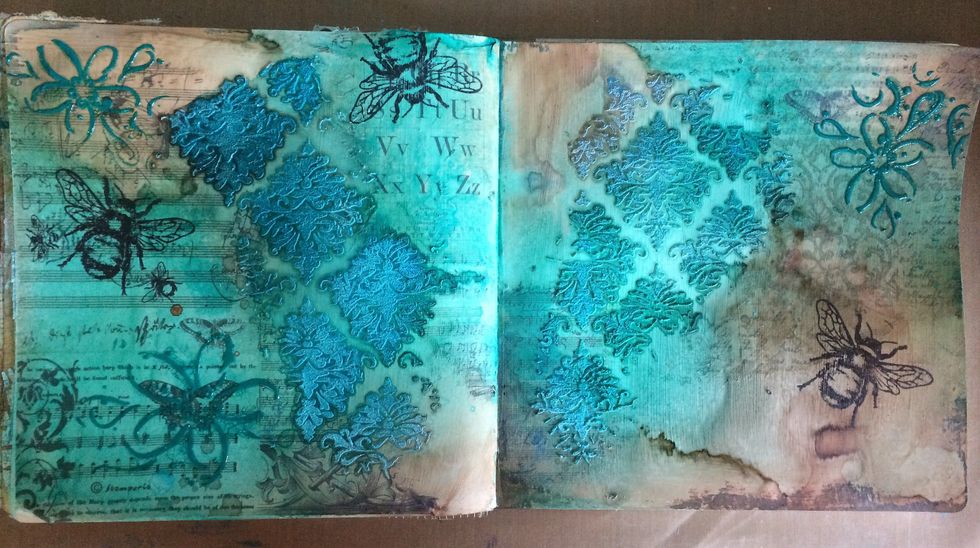 Add sorbet through a stencil for a different kind of texture.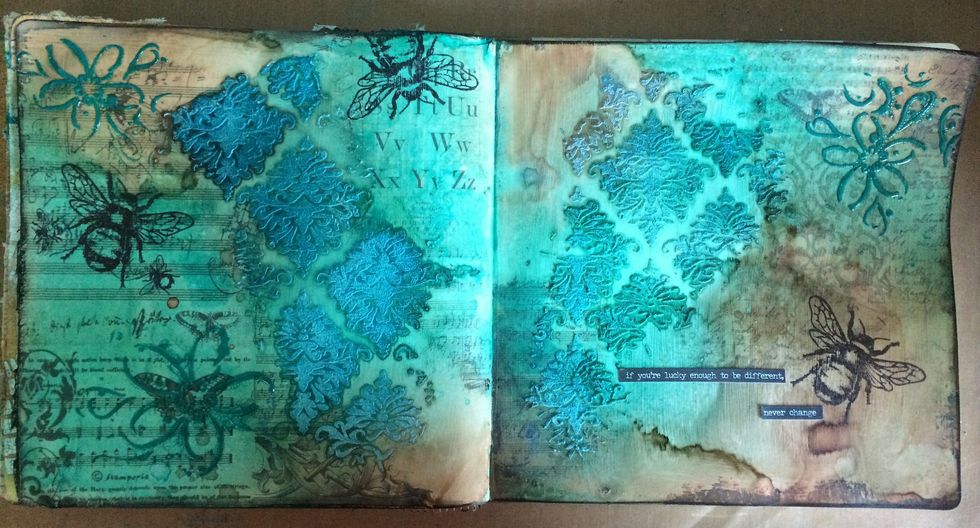 Add a text (sticker) and some black velvet to the edges of your page and your page is ready!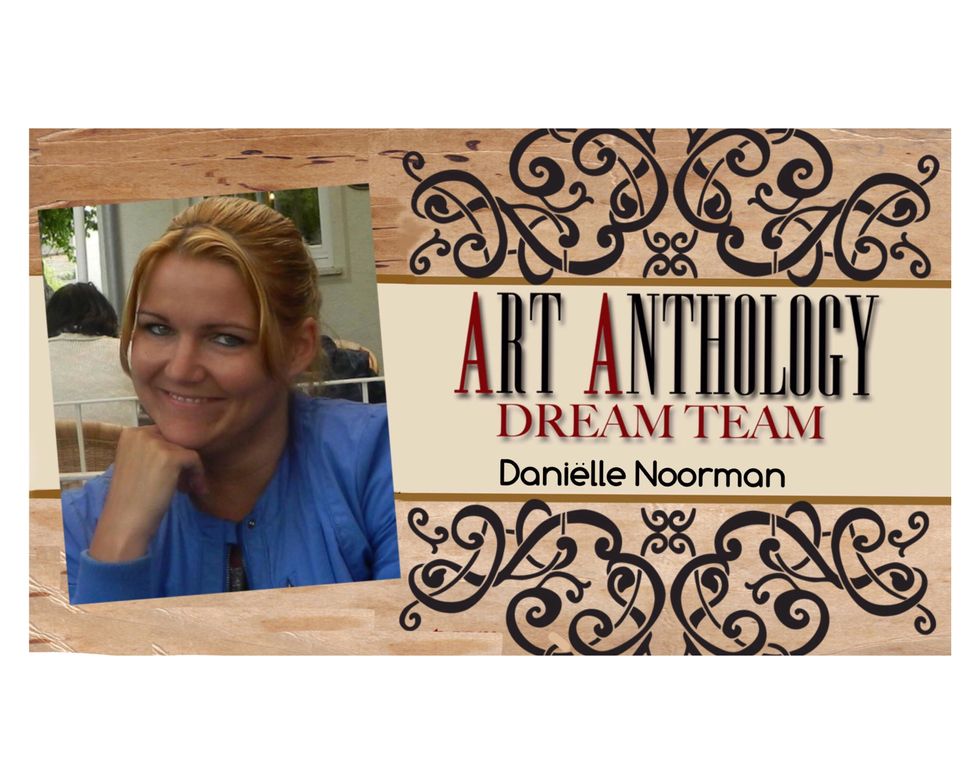 If you need more inspiration check out Art Anthology on Pinterest and YouTube. Join our Facebook group Art Anthology's Adventures in Art, where you can share your creations!
Colorations: Waimea bay, Siesta Key
Colorations: Peacock feathers, Sandcastle
Minx inks: Panache, Decadent, Gold dust
Stone effects: Bone
Sorbet: Cayman
Stencils: Flity, Multi Damask
Velvet: Tuxedo
Art Anthology
Art Anthology is a manufacturer of dimensional mediums.\n\nCome chat with us in our Facebook Group: Art Anthology Adventures in Art