Art a Mixed Media Canvas W/ Stencils and Die Cuts
1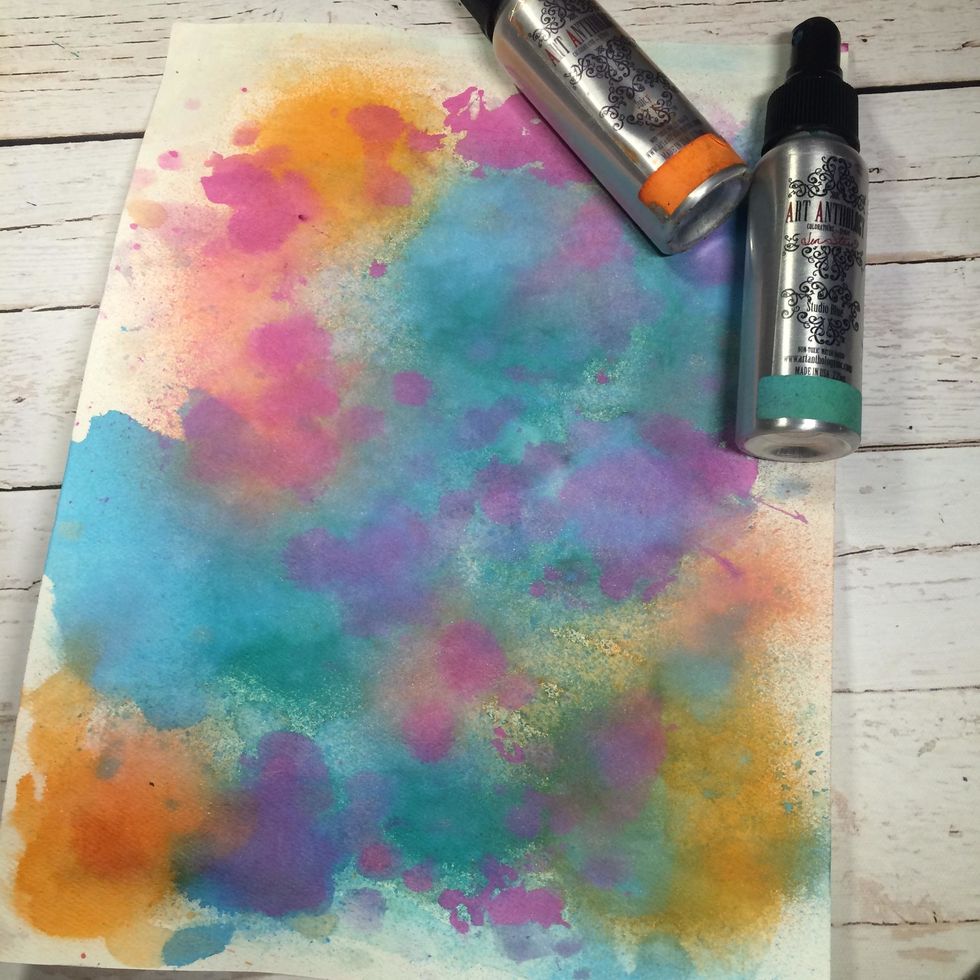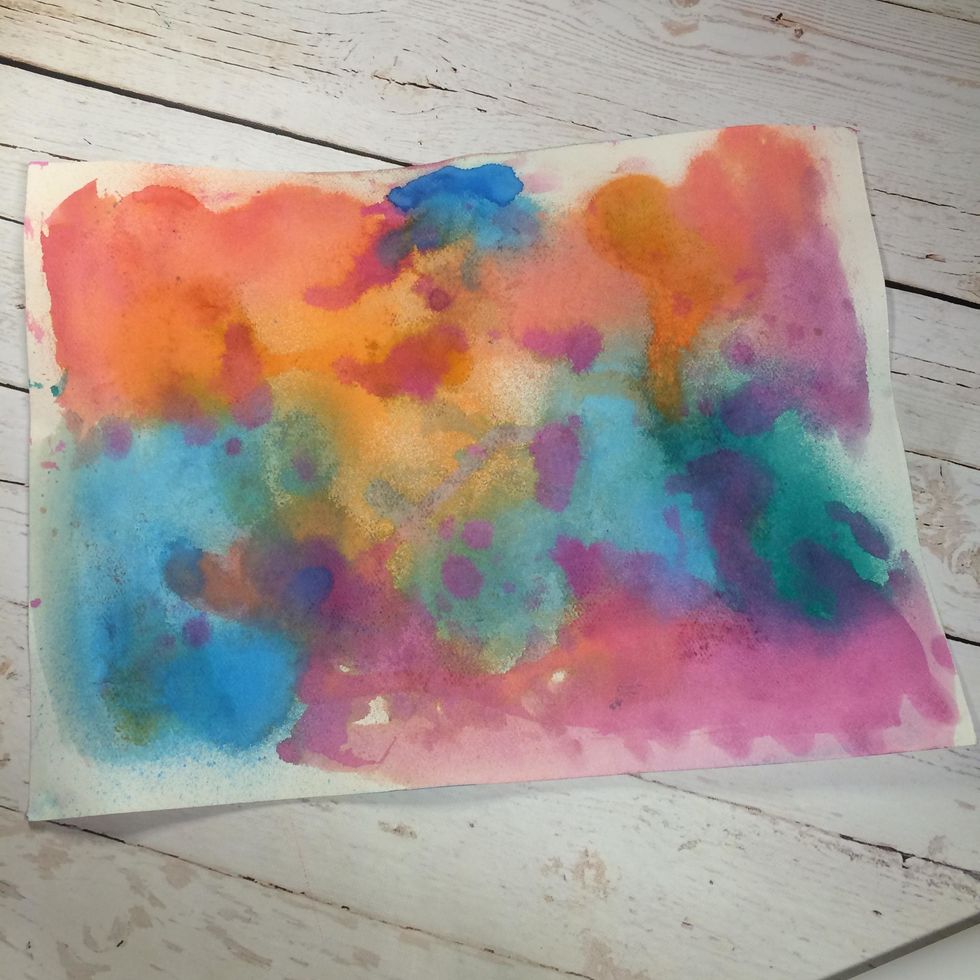 Flip the same watercolor paper over and repeat the process.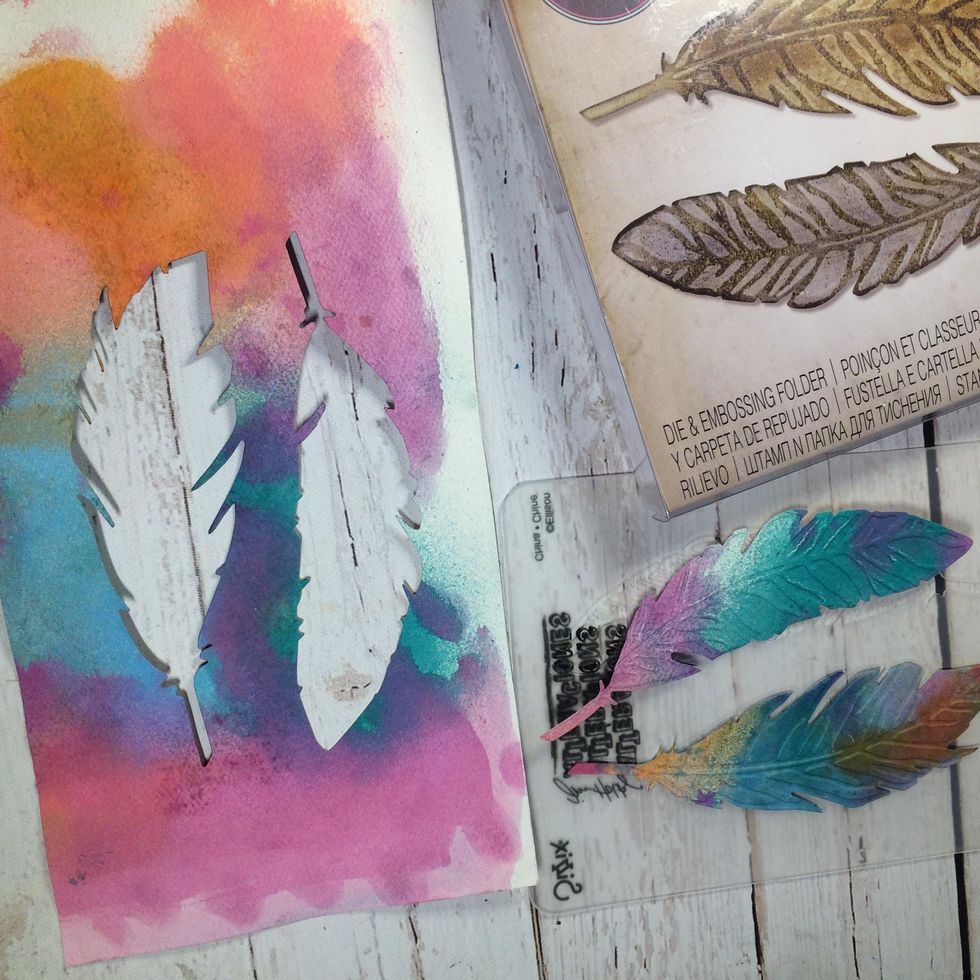 Using your feather die and embossing folder, cut and emboss four feathers from the paper you made.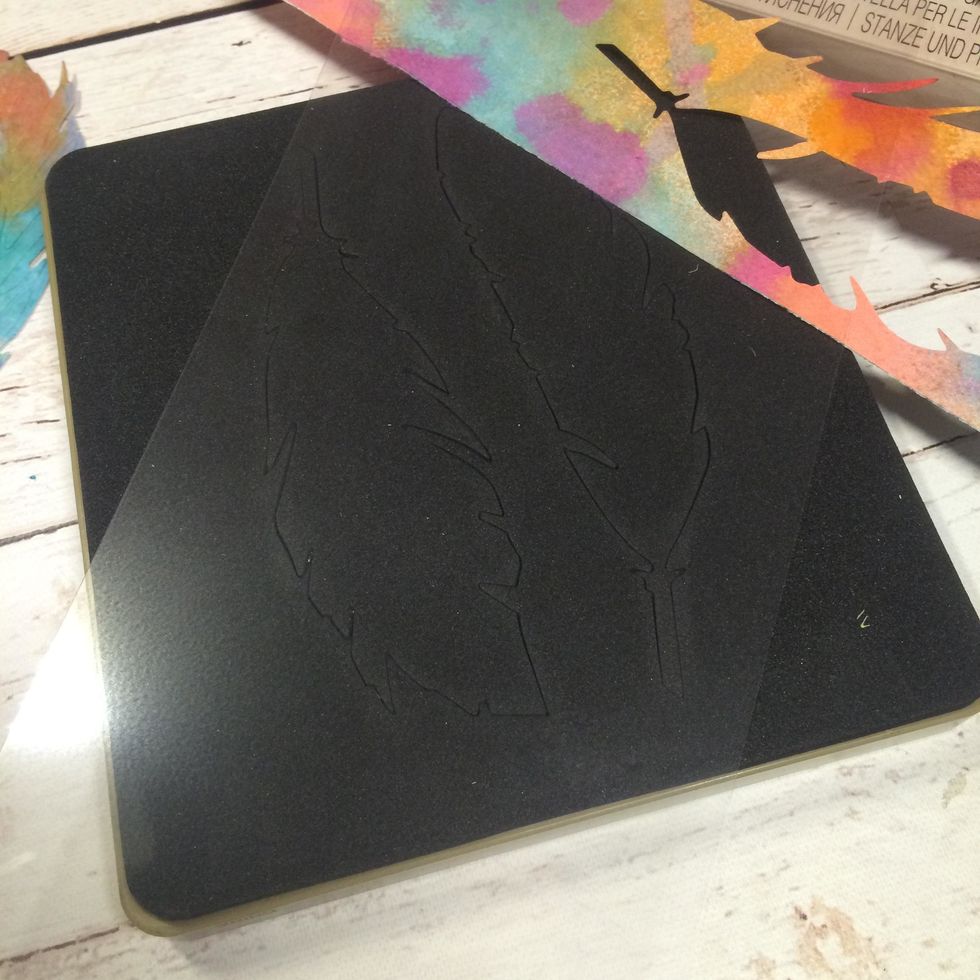 Now cut and emboss two feathers from the transparency film/plastic sheet.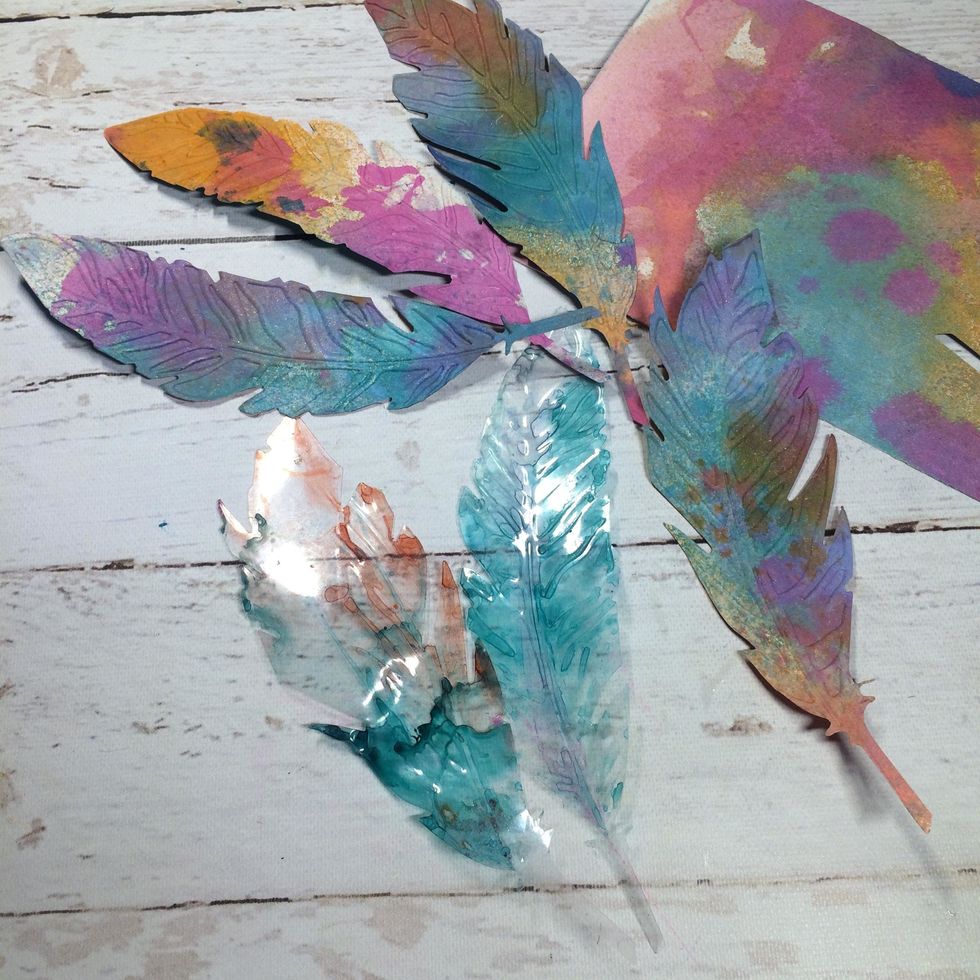 Let's create the base of your canvas. We'll start with the face stencil, spatula, and the Art Anthology Velvet Dimensional Paint in Portobello.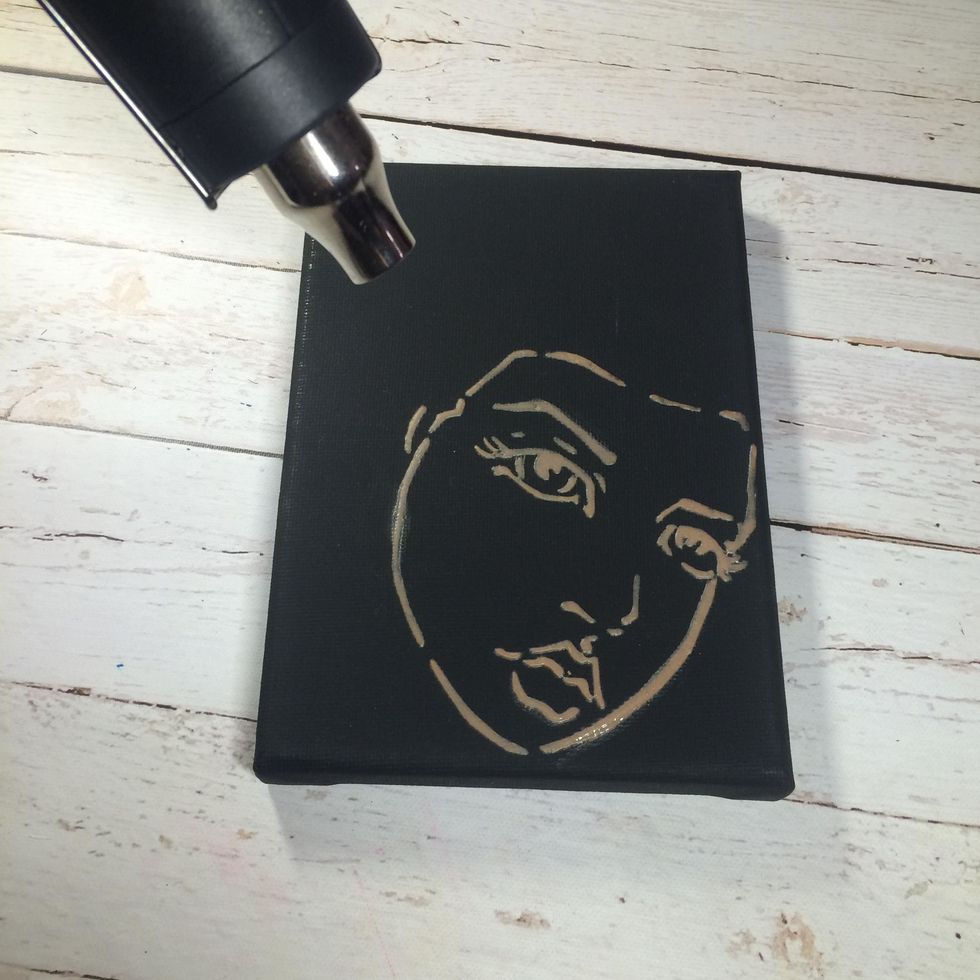 Just a thin layer of Portobello through the stencil will give you your image. (TIP: If your edges are rough, use a small wet paintbrush or even a babywipe to clean them up.) Dry with your heat tool.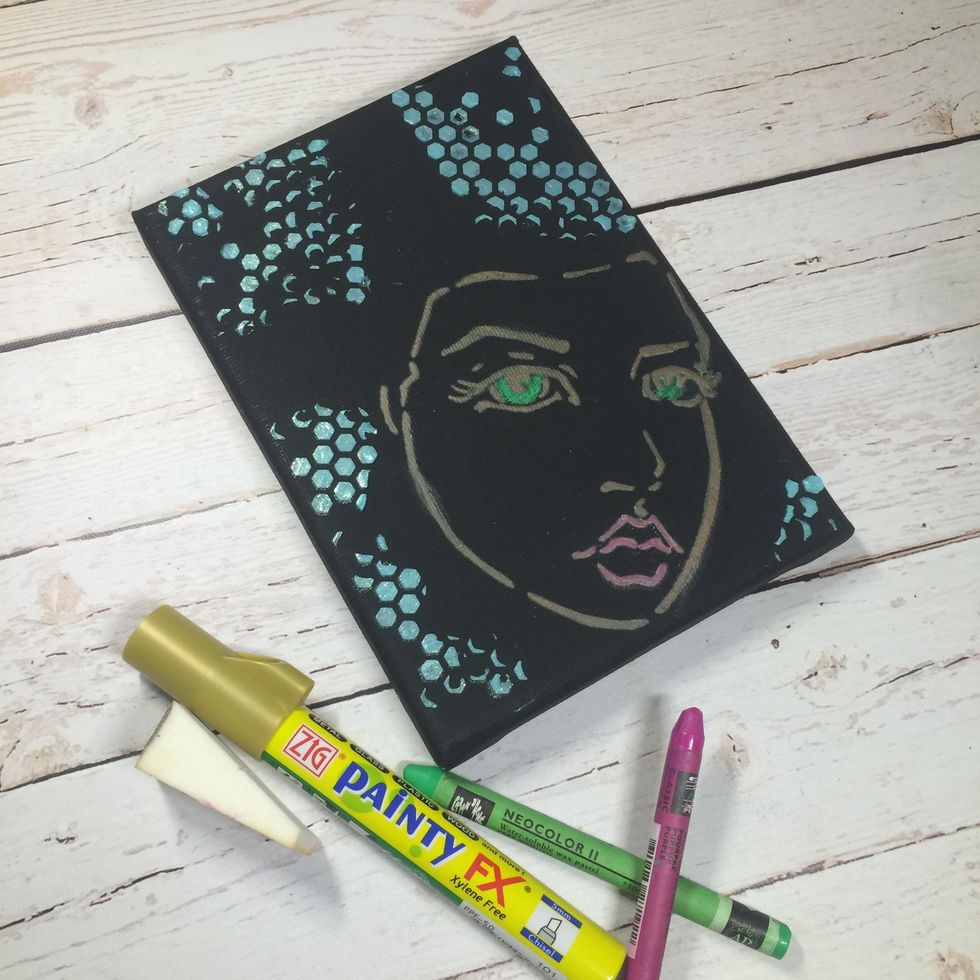 Mix Pixie and Frost Sorbet together and randomly stencil on your honeycomb/hex stencil. Set with your heat tool. Then use your neocolor ii's to color the eyes and lip outline. Set with your heat tool.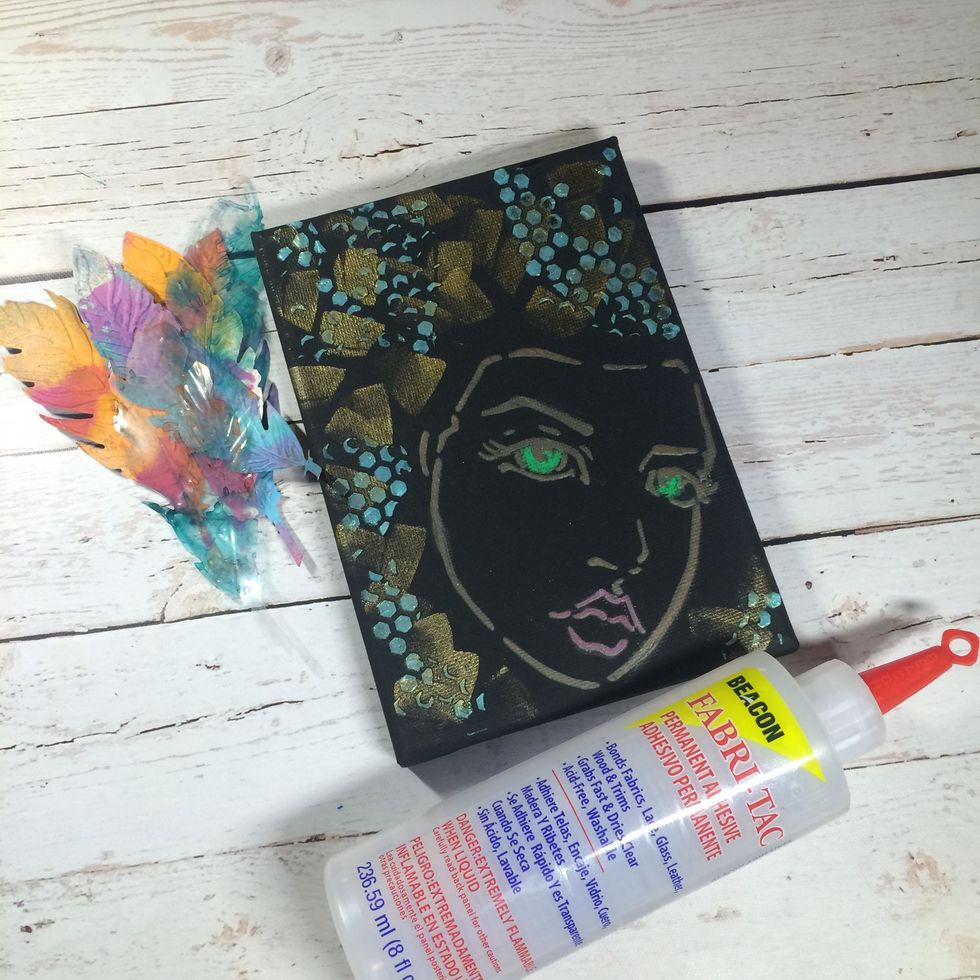 Now you move quickly since the ink will dry fast. Press the gold alcohol ink onto a palette. Use the disposable sponge to pick up the ink and pounce shapes onto the canvas. Time for feathers!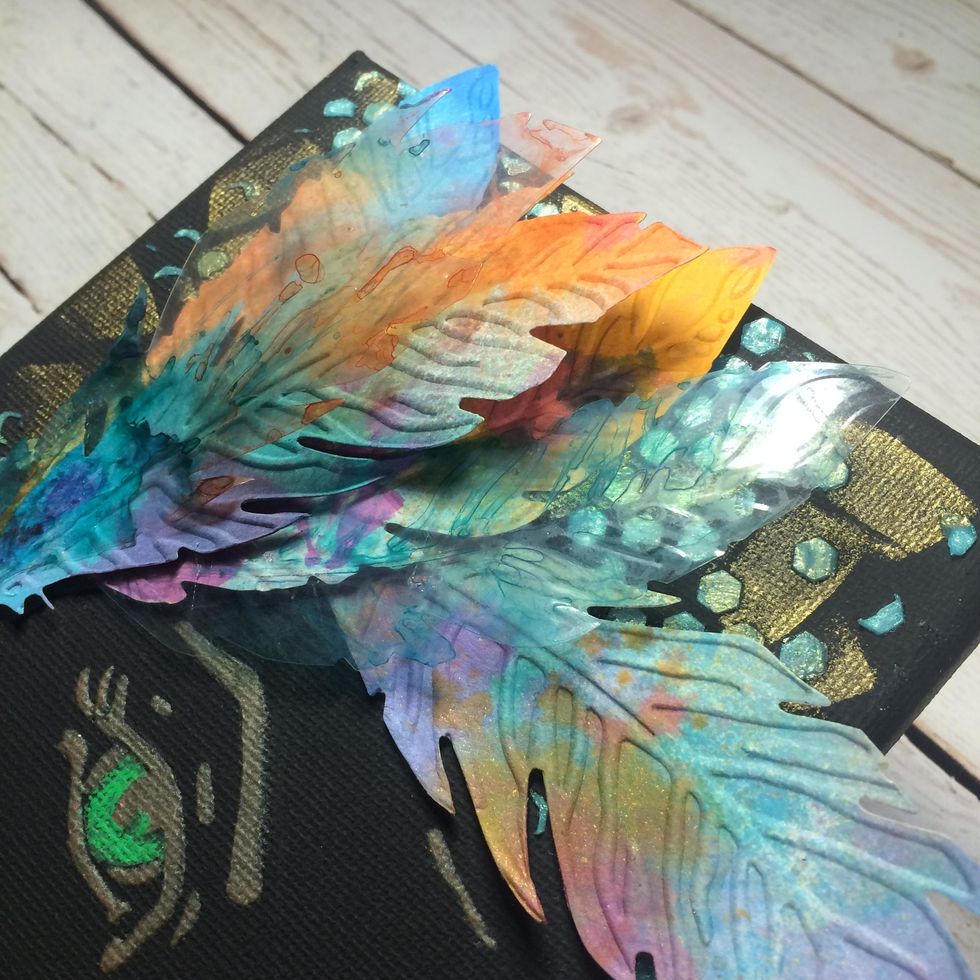 First lay the feathers out in various arrangements to see how you'd like them to look.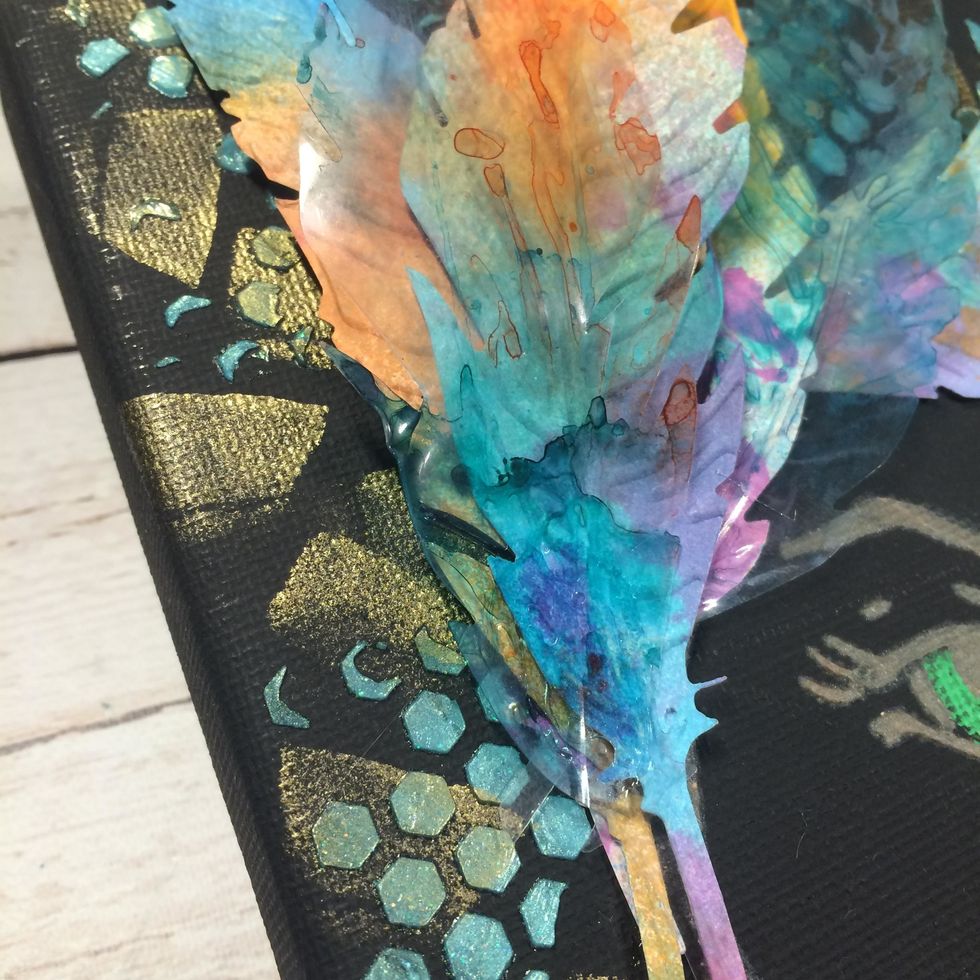 Now glue the layers of feathers down with the Fabri-Tac.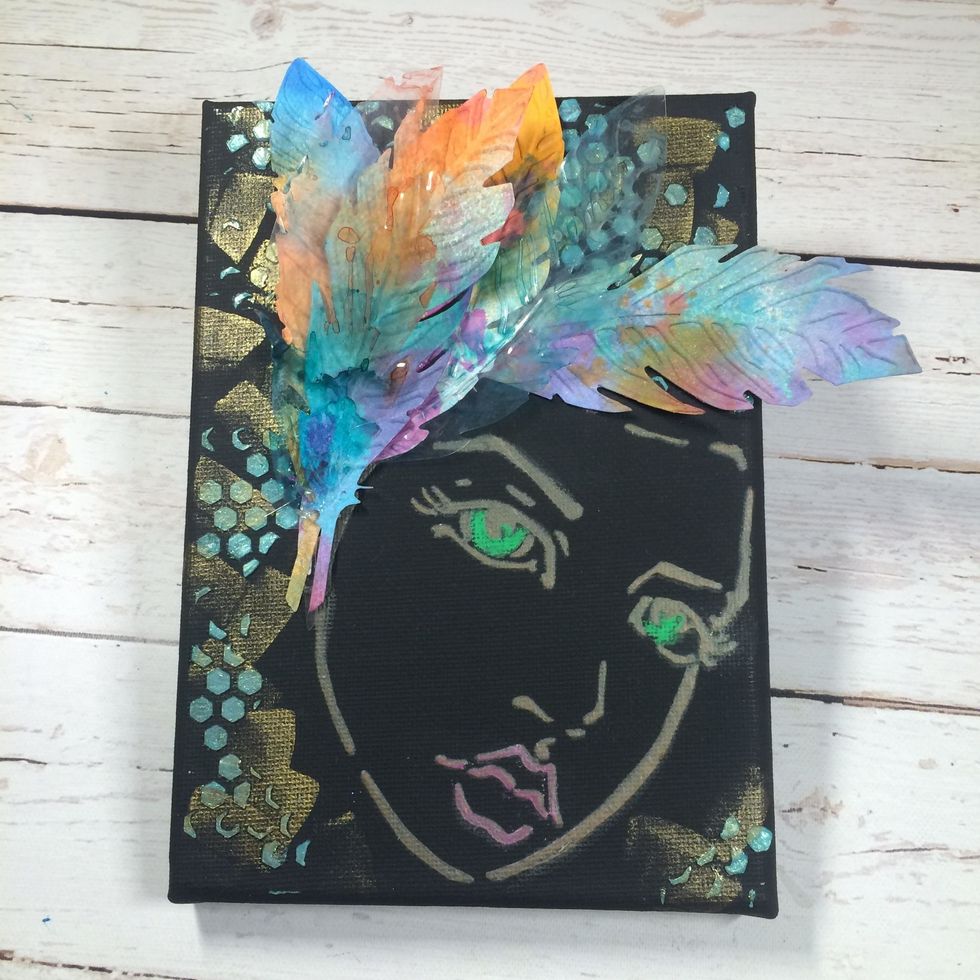 Voila! You've got colorful 3D home decor.
1.0 Art Anthology Velvet - PORTOBELLO
2.0 Art Anthology Sorbet - PIXIE and FROST
2.0 Art Anthology Colorations - SALMON and PATIENCE
2.0 Art Anthology Colorations - JUICY and STUDIO BLUE
2.0 Neocolor ii - BISMUTH GREEN and PURPLE
1.0 Zig Painty FX Alcohol Marker - GOLD
5"x7" Black Canvas
Feather Die and Embossing Folder
Watercolor/Mixed Media Paper
Transparency Film or Plastic Packaging
HoneyComb/Hex Stencil
Face Stencil
Permanent Adhesive (like Fabri-Tac)
Spatula
Cosmetic Sponge Wedge (disposable)