Arrange: 1-800-FLOWERS® MVP Collection – Football™
26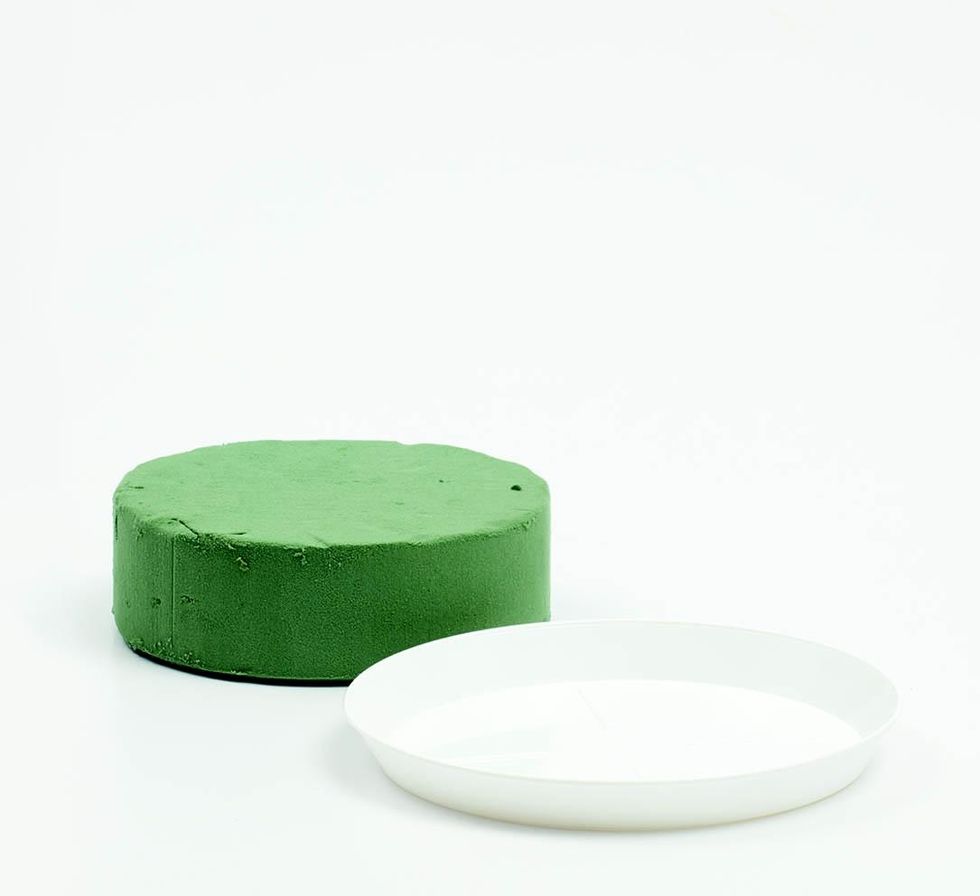 Cut floral cake foam in half lengthwise.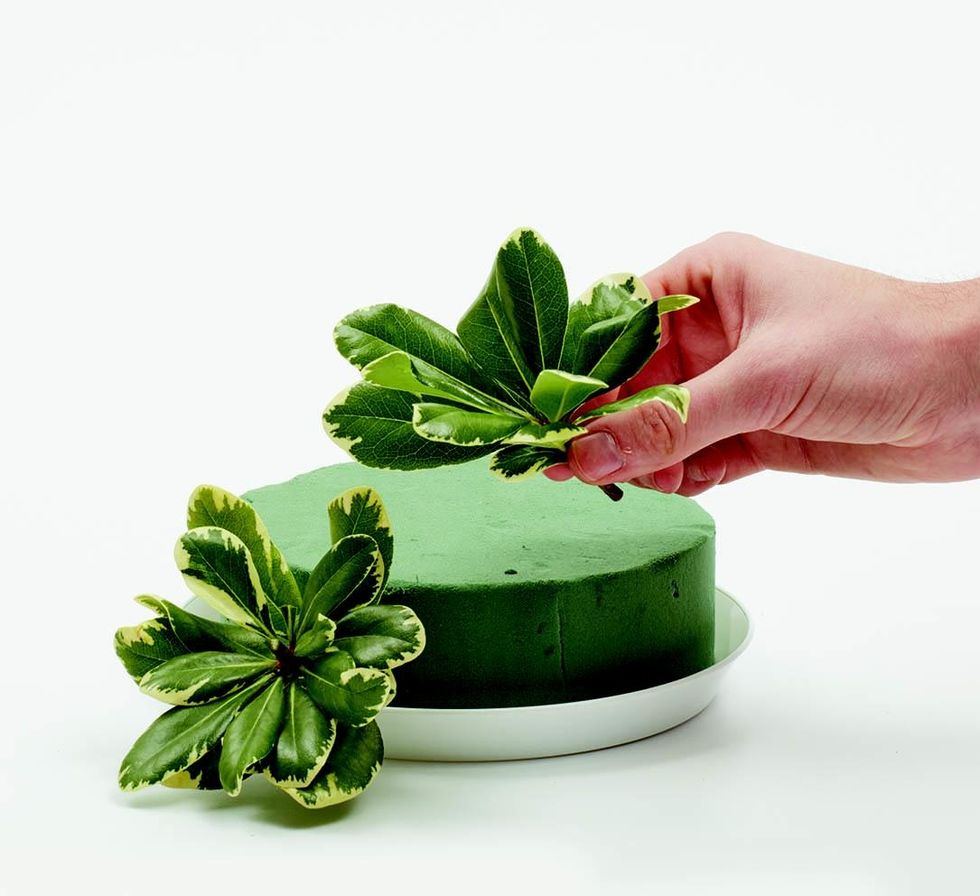 Glue foam to design dish.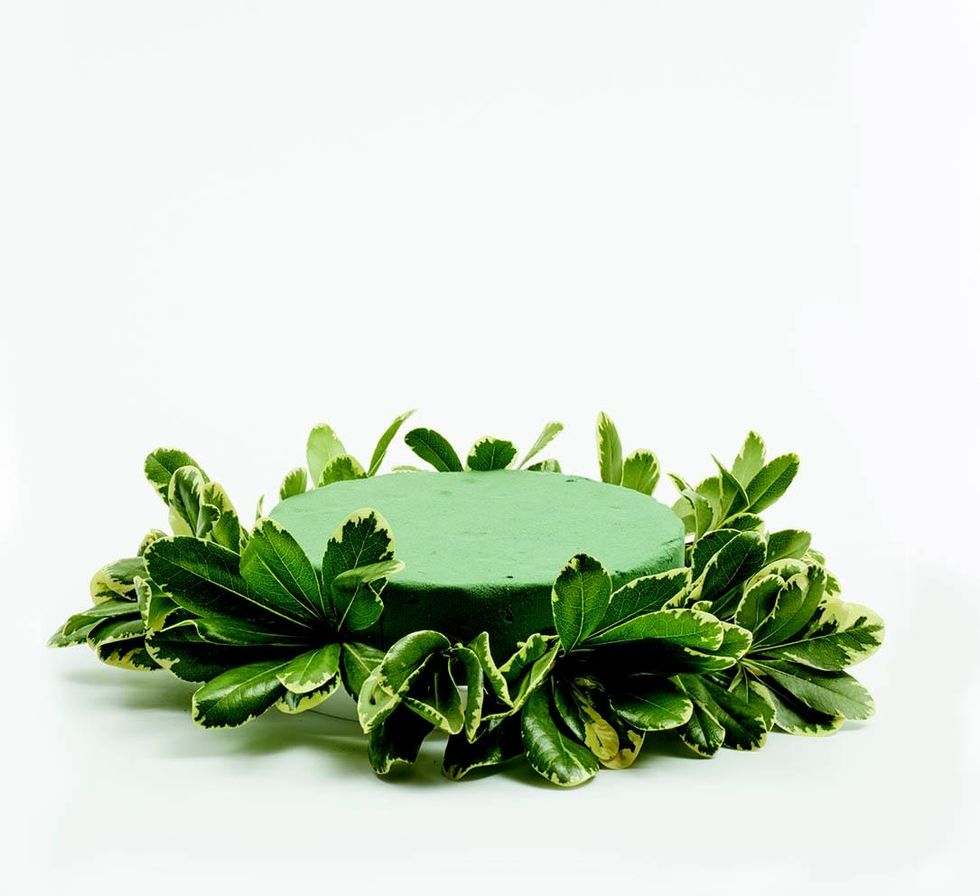 Create a collar with the varigated pittosporum.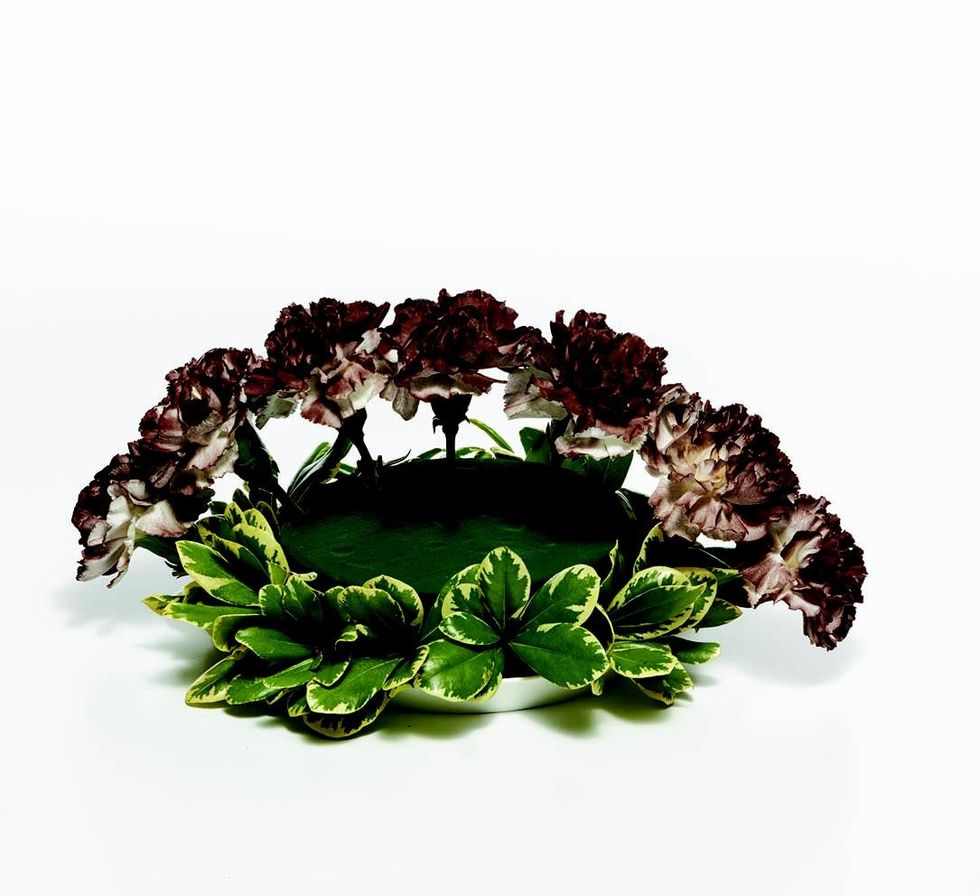 Using floral spray paint, spray your carnations brown. Arrange carnations in a football shape.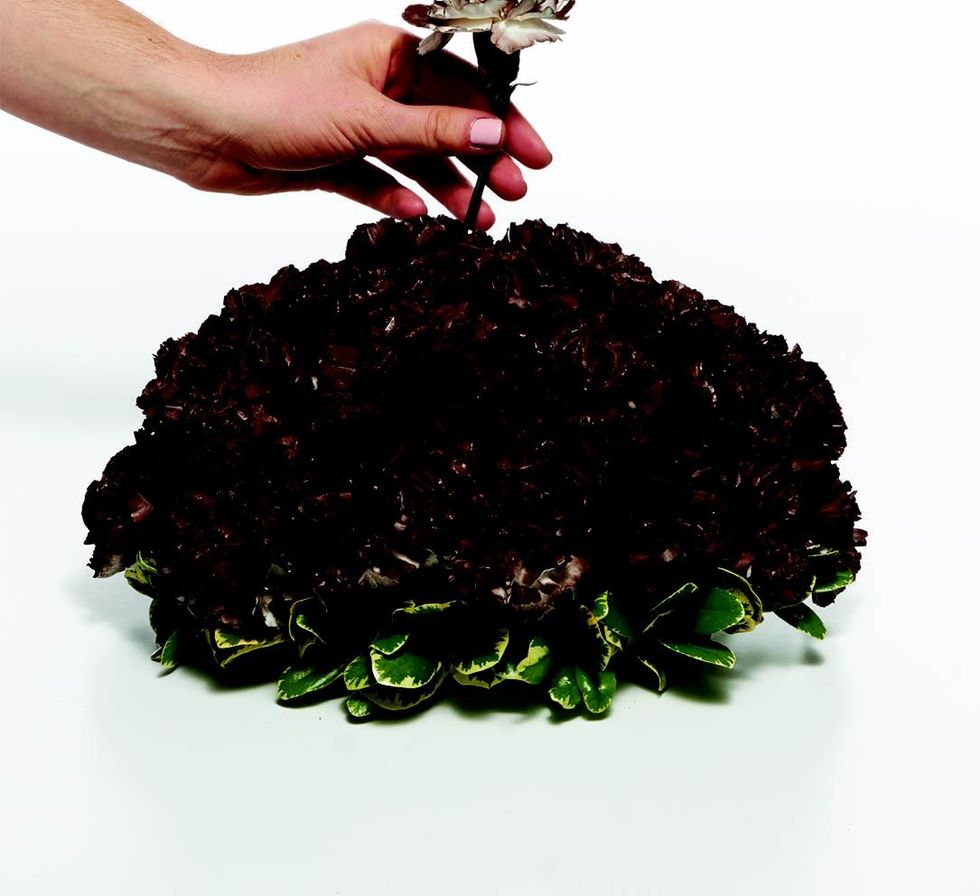 Continue arranging the spray-painted carnations to complete the football shape.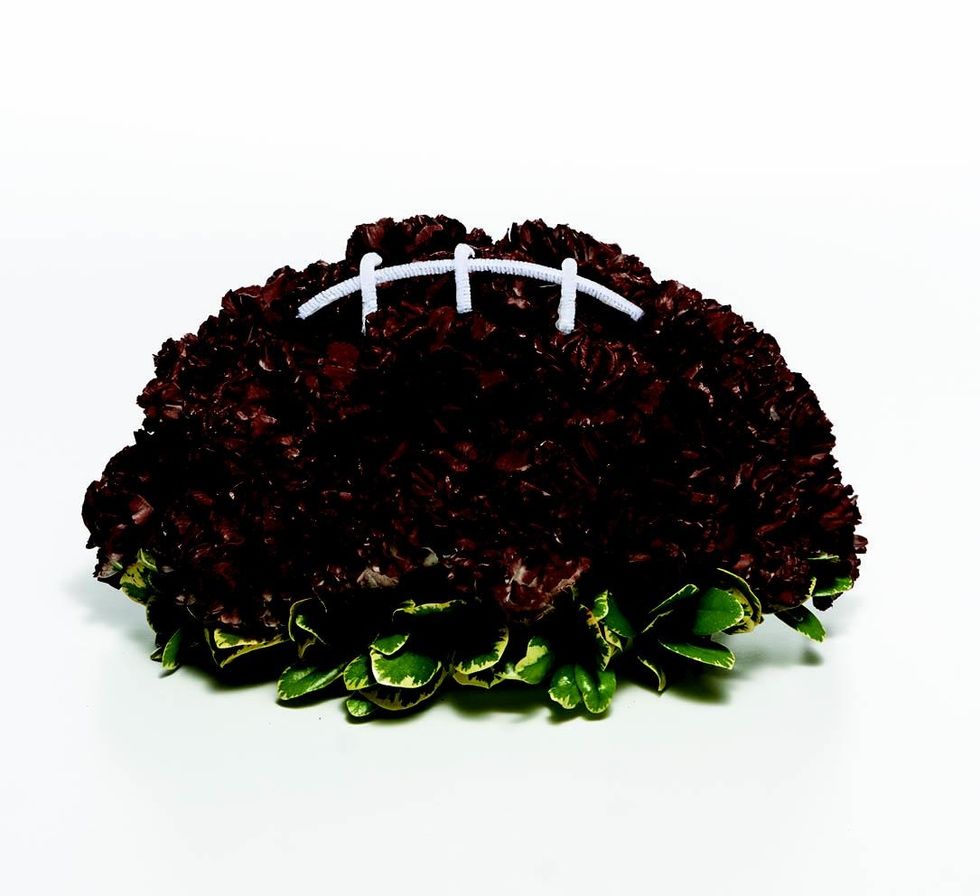 Cut white chenille stem in half. Take one half and glue to the middle of the football. Take the other half and cut into 3 pieces. Glue the 3 pieces on top of the longer piece to complete the football.
The creator of this guide has not included tools
1-800-FLOWERS.COM® & BloomNet® Florist How-To's
CLICK HERE TO SEE CURRENT RECIPE GUIDES & MANUALS
B+C Guides is a free web service for those that want to create and share step-by-step "How-To Guides." The service provides easy to understand instructions for a wide array of topics including cooking, gardening, crafts, repairs, do-it-yourself projects, fashion tips, entertaining and more. We've created fun, interactive B+C Guides for each "how-to" shown in the 1-800-FLOWERS.COM® Design Resource Guide and have included additional B+C Guides for helpful design techniques such as wiring, taping, etc. for you to use and share with your entire design team!