Arrange: 1-800-Flowers® Honey Bee™
127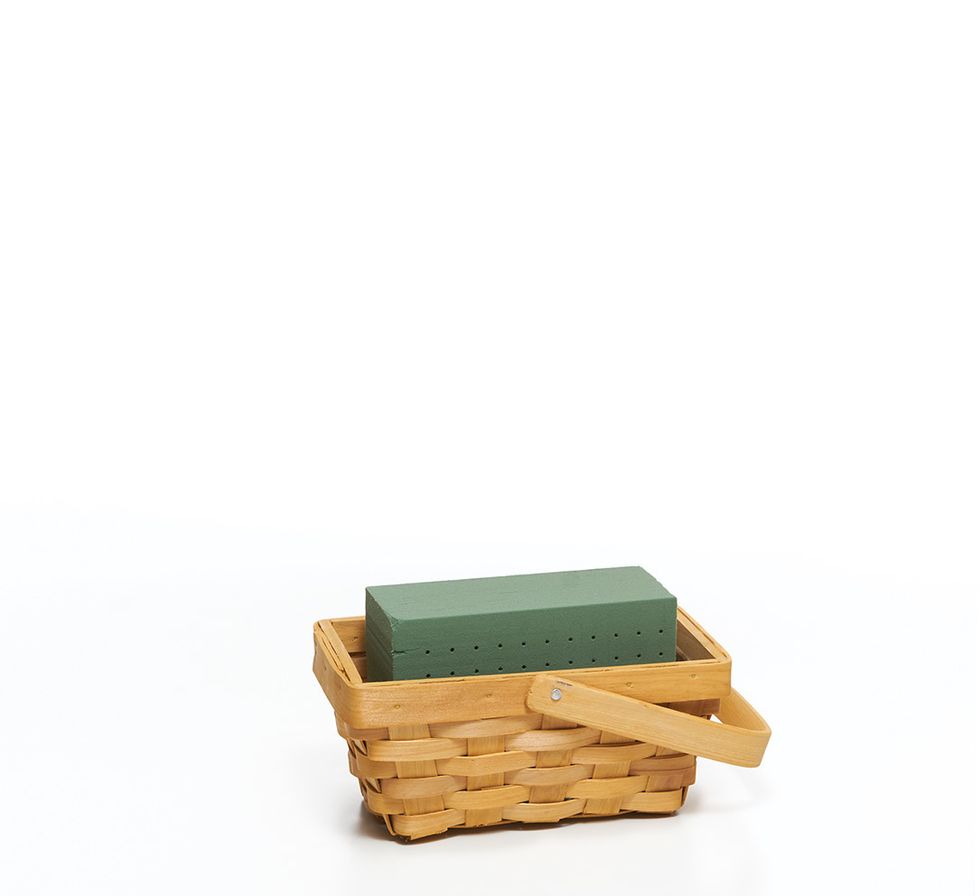 Place 1/2 brick of foam in basket.
Insert floral picks to hold spheres together. Take 3" oasis sphere and stack on top of 4.5" oasis sphere on slight diagonal on the left side of the basket.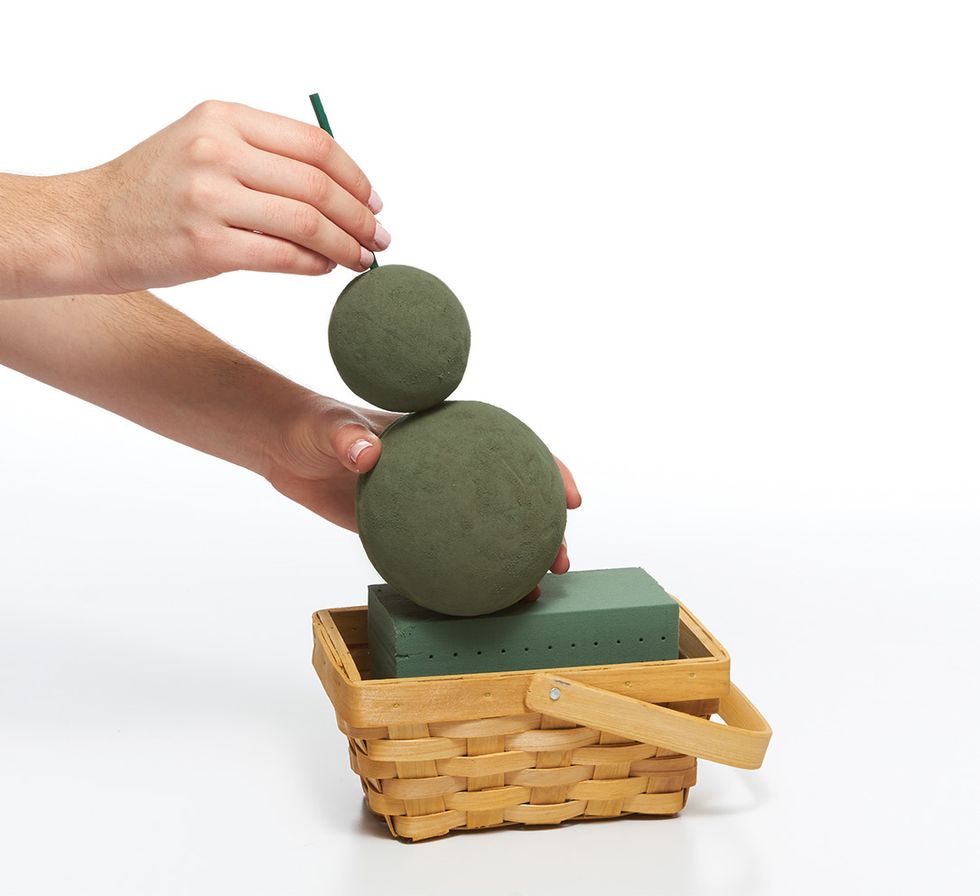 Leave room on the right for your spray rose and daisy pom garden. Insert picks down far enough that the spheres are attached to the 1/2 brick of foam in the basket.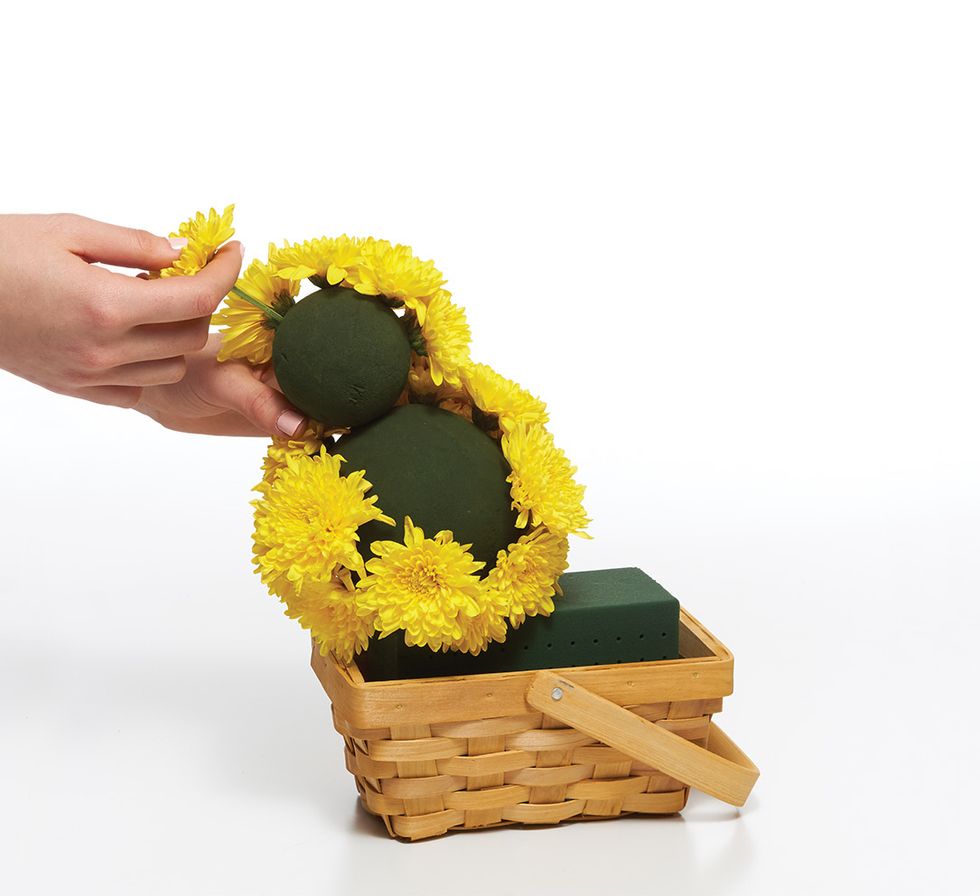 Use yellow cushion poms to cover both spheres so the body of the bee appears all yellow.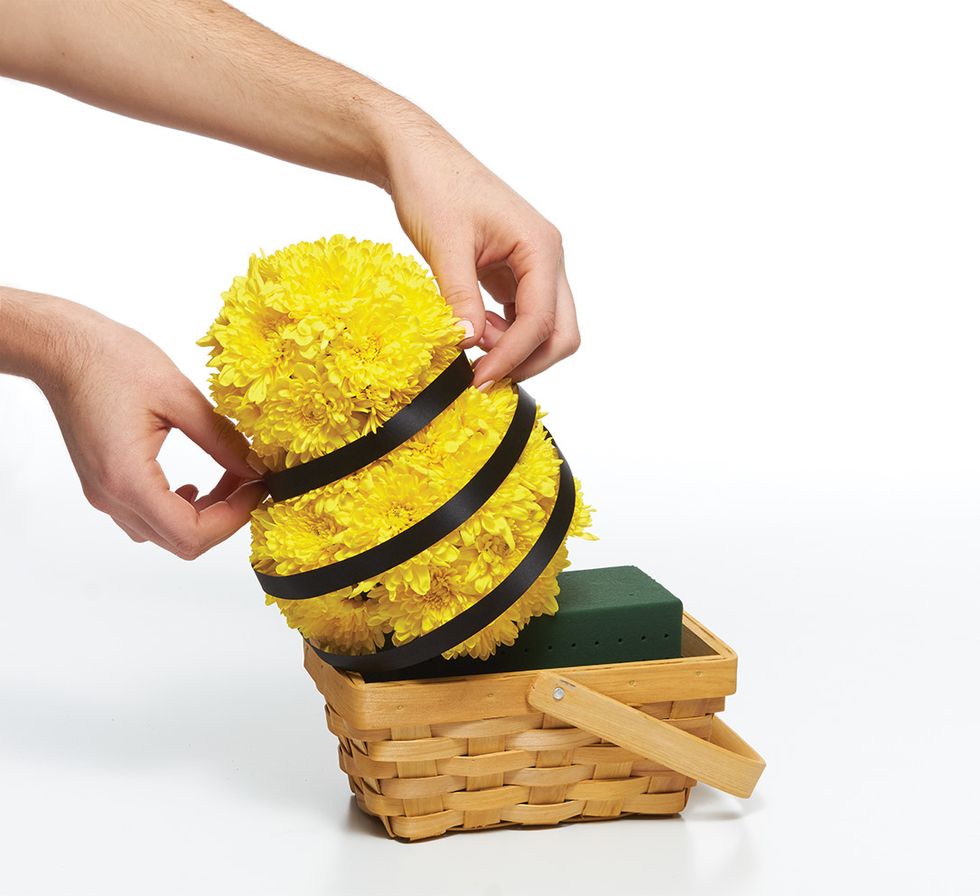 Use black ribbon and adhesive to create three stripes on the body of the bee.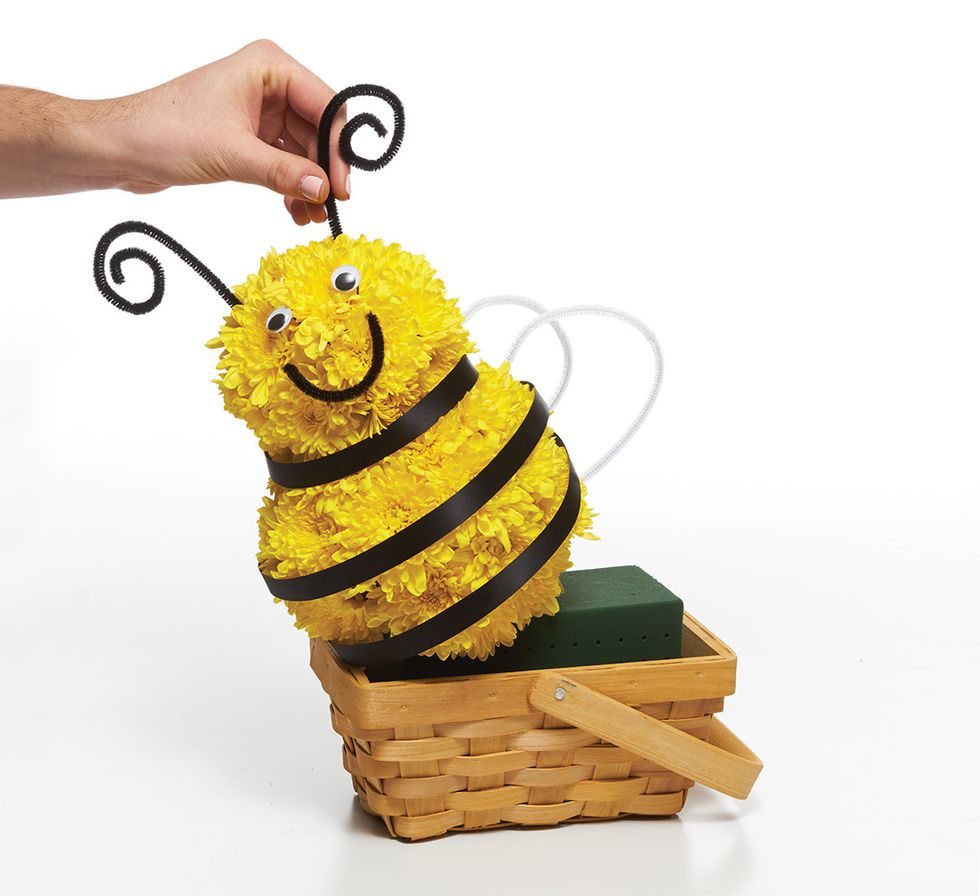 Make "U" shapes for wings from white chenille stems. Create smile for face & two curled antennae from black chenille stem. Insert antennae on either side of head. Attach eyes and smile to create face.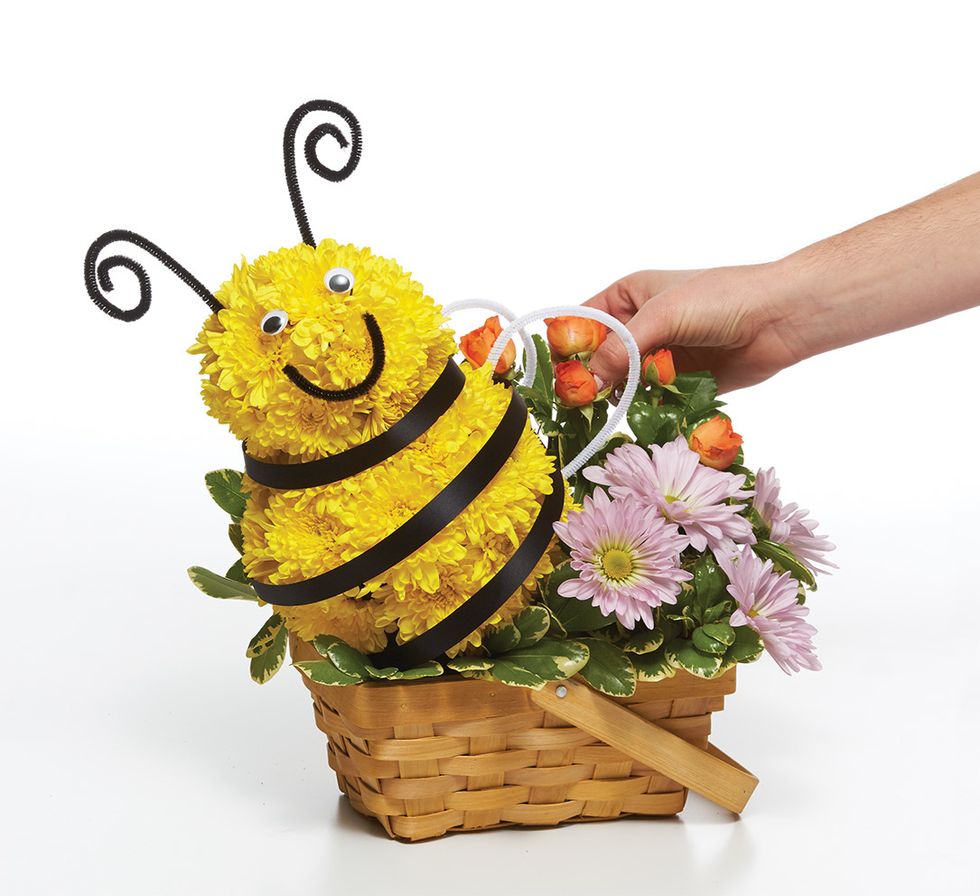 Add spray roses, daisies and greens to the basket to complete the Honey Bee™ arrangement.
The creator of this guide has not included tools
1-800-FLOWERS.COM® & BloomNet® Florist How-To's
CLICK HERE TO SEE CURRENT RECIPE GUIDES & MANUALS
B+C Guides is a free web service for those that want to create and share step-by-step "How-To Guides." The service provides easy to understand instructions for a wide array of topics including cooking, gardening, crafts, repairs, do-it-yourself projects, fashion tips, entertaining and more. We've created fun, interactive B+C Guides for each "how-to" shown in the 1-800-FLOWERS.COM® Design Resource Guide and have included additional B+C Guides for helpful design techniques such as wiring, taping, etc. for you to use and share with your entire design team!