Arrange: 1-800-FLOWERS® Fabulous Feline™
2629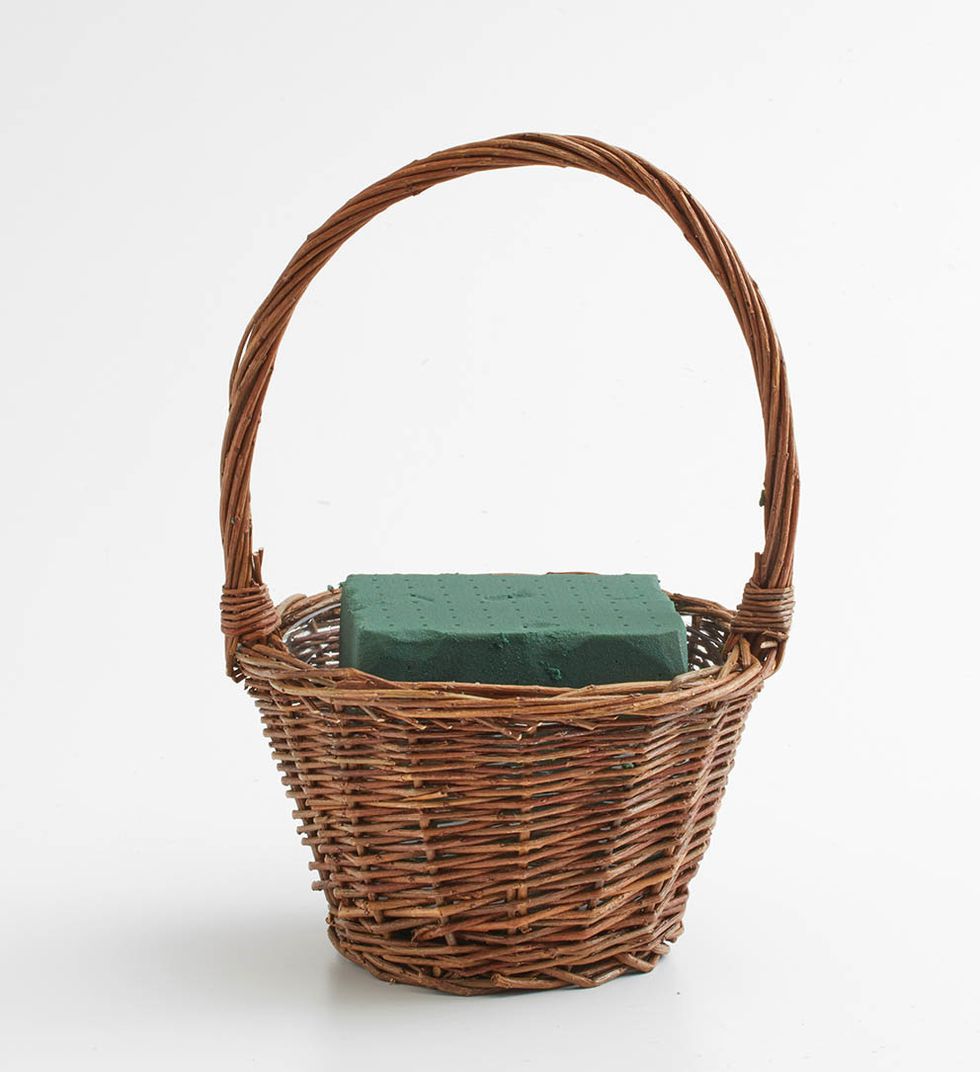 Place 1 brick of foam inside liner of basket.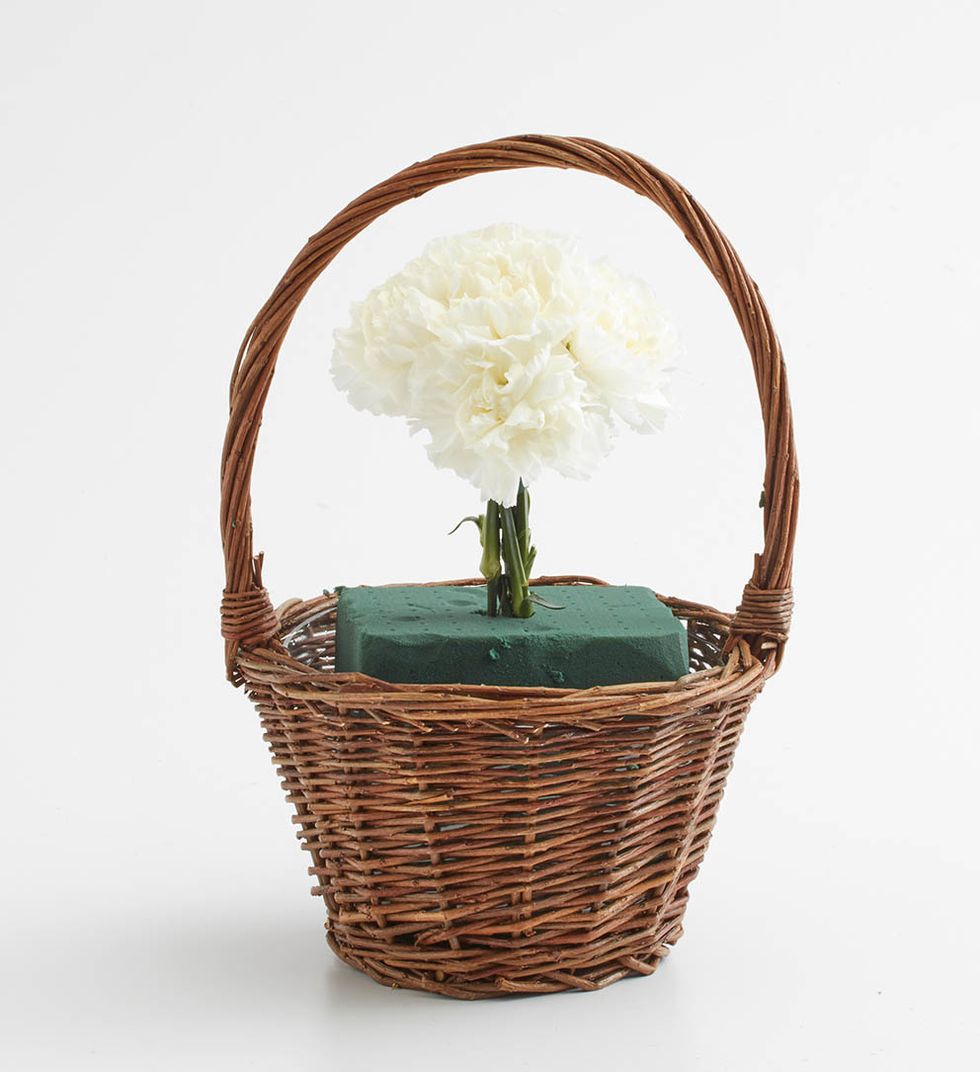 Take 5 carnations to create the face. Using waterproof tape, tape them together. This should create an oval/circular shape. Insert into floral foam.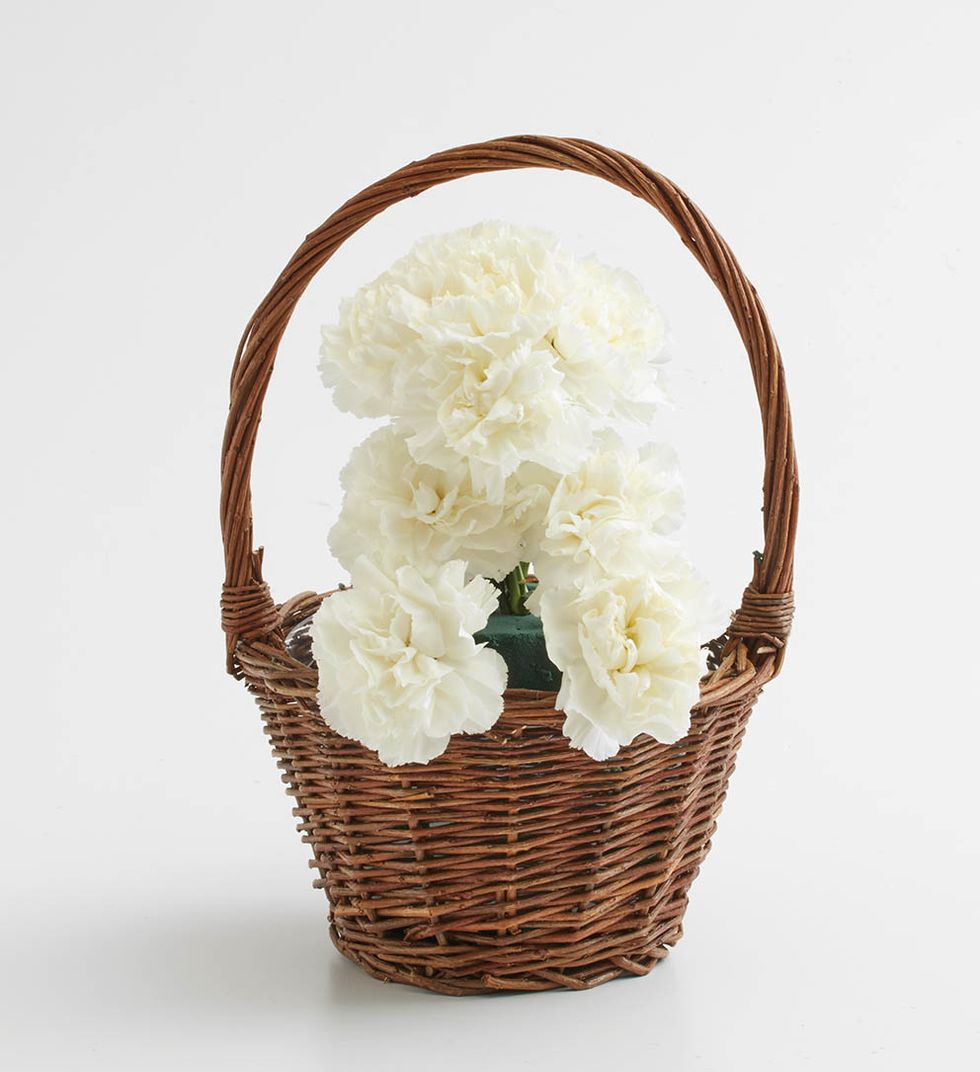 Use the remaining carnations to create the legs. You will use 2 carnations per leg. Insert into floral foam.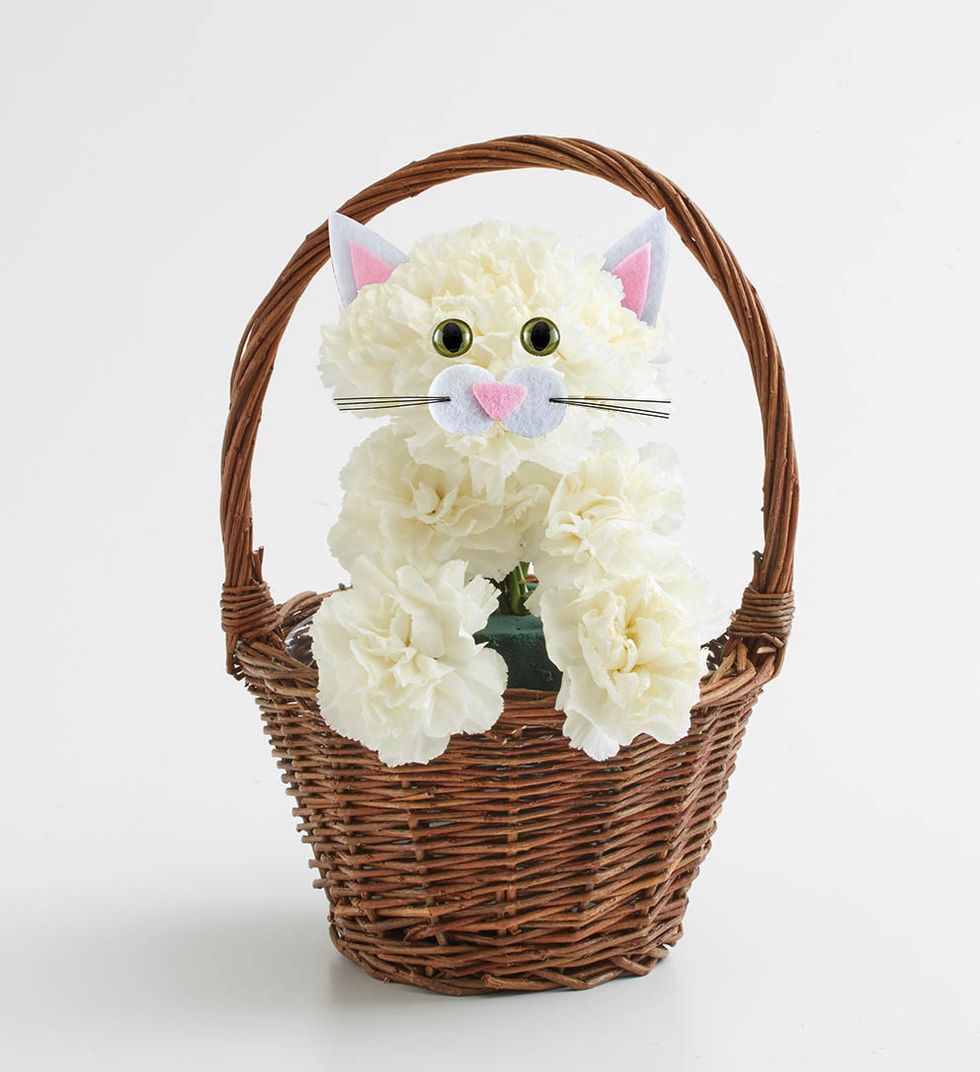 Insert ears into foam using floral picks. Insert low to create two triangle ears.* Using cold glue, glue eyes and nose onto face.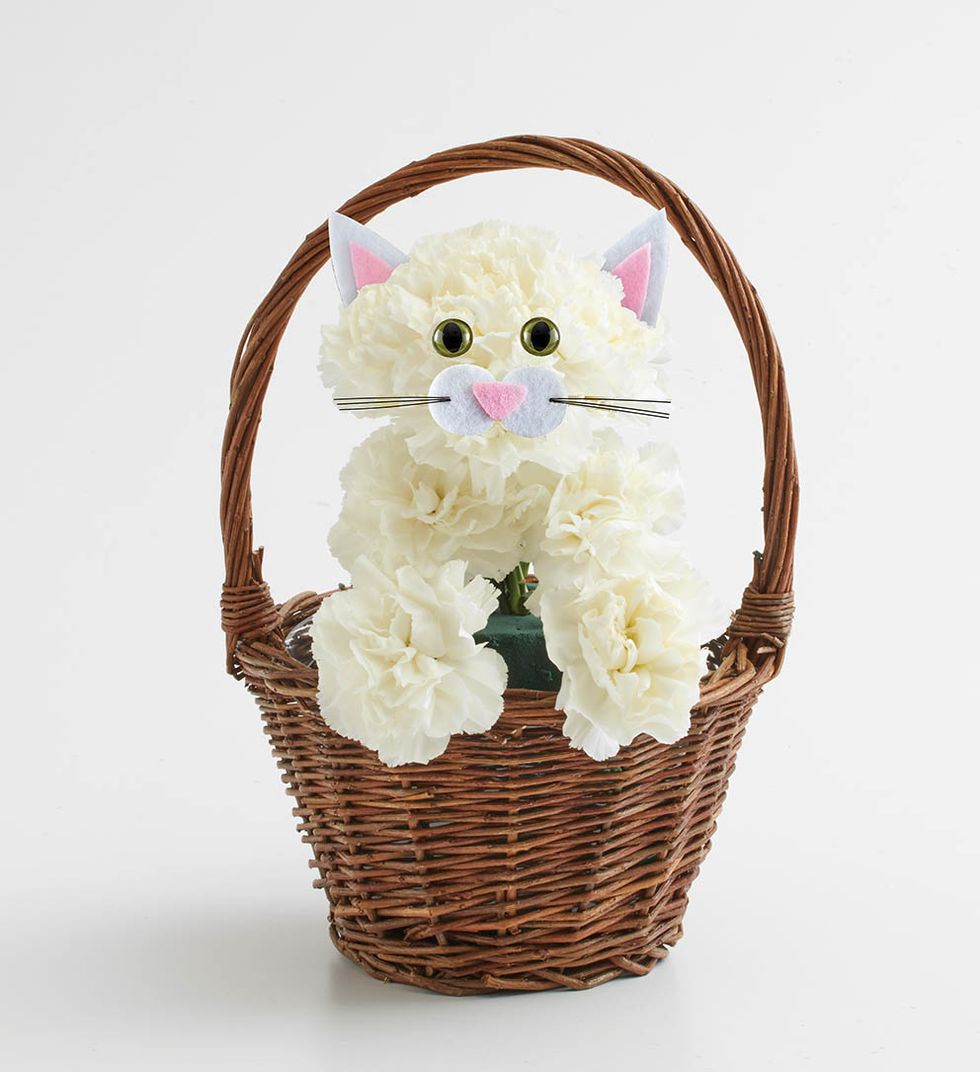 Two triangle ears. — *This accessory will be used for spring in our "Hoppy" arrangement; this is the reason for the length of the ears.
The creator of this guide has not included tools
1-800-FLOWERS.COM® & BloomNet® Florist How-To's
CLICK HERE TO SEE CURRENT RECIPE GUIDES & MANUALS
B+C Guides is a free web service for those that want to create and share step-by-step "How-To Guides." The service provides easy to understand instructions for a wide array of topics including cooking, gardening, crafts, repairs, do-it-yourself projects, fashion tips, entertaining and more. We've created fun, interactive B+C Guides for each "how-to" shown in the 1-800-FLOWERS.COM® Design Resource Guide and have included additional B+C Guides for helpful design techniques such as wiring, taping, etc. for you to use and share with your entire design team!