How to arrange: 1-800-flowers® beary cheerful™
Arrange: 1-800-Flowers® Beary Cheerful™
153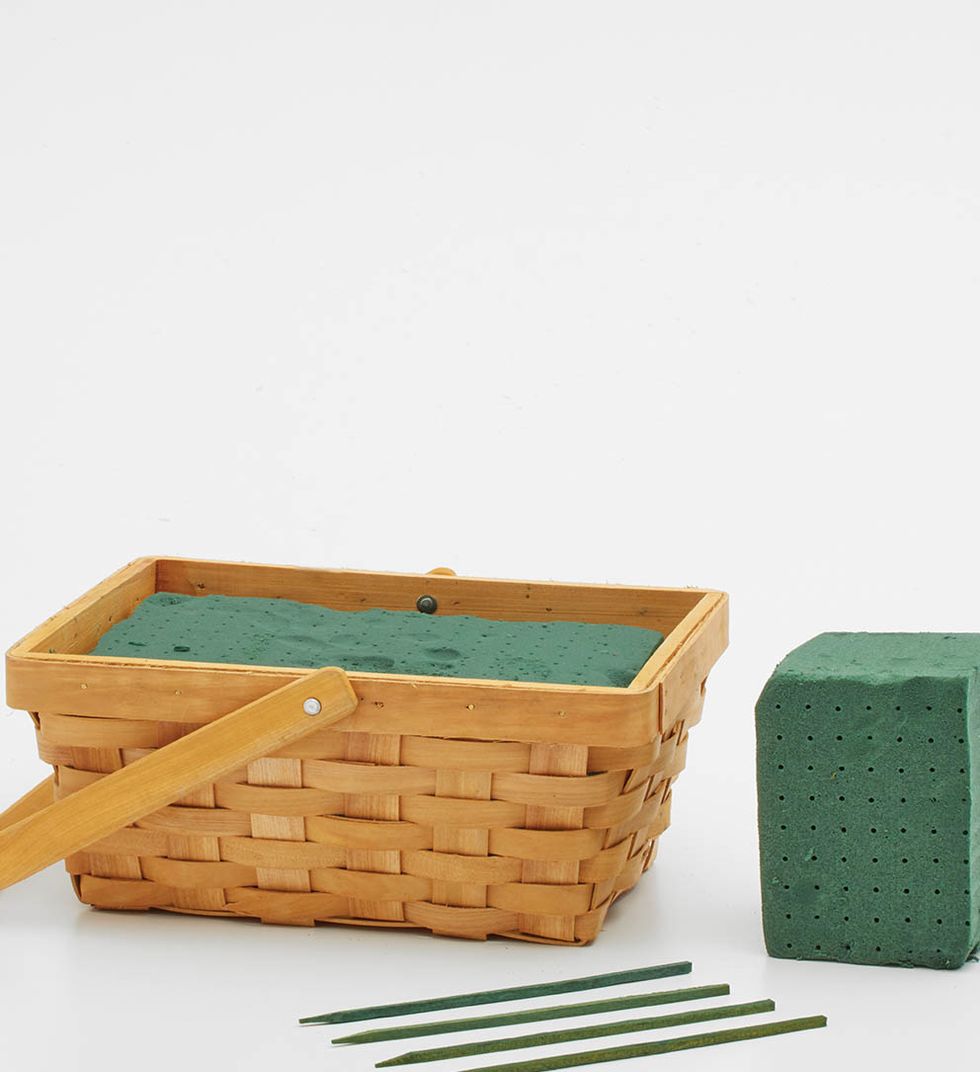 Place 1 brick of foam inside liner of basket.
Take 1/3 brick of foam and 4 sticks, place piece of foam on top of the whole brick and stake on all 4 sides with floral picks.
Use 3 football mums to make the bear face. Tape stems together and insert into top of foam.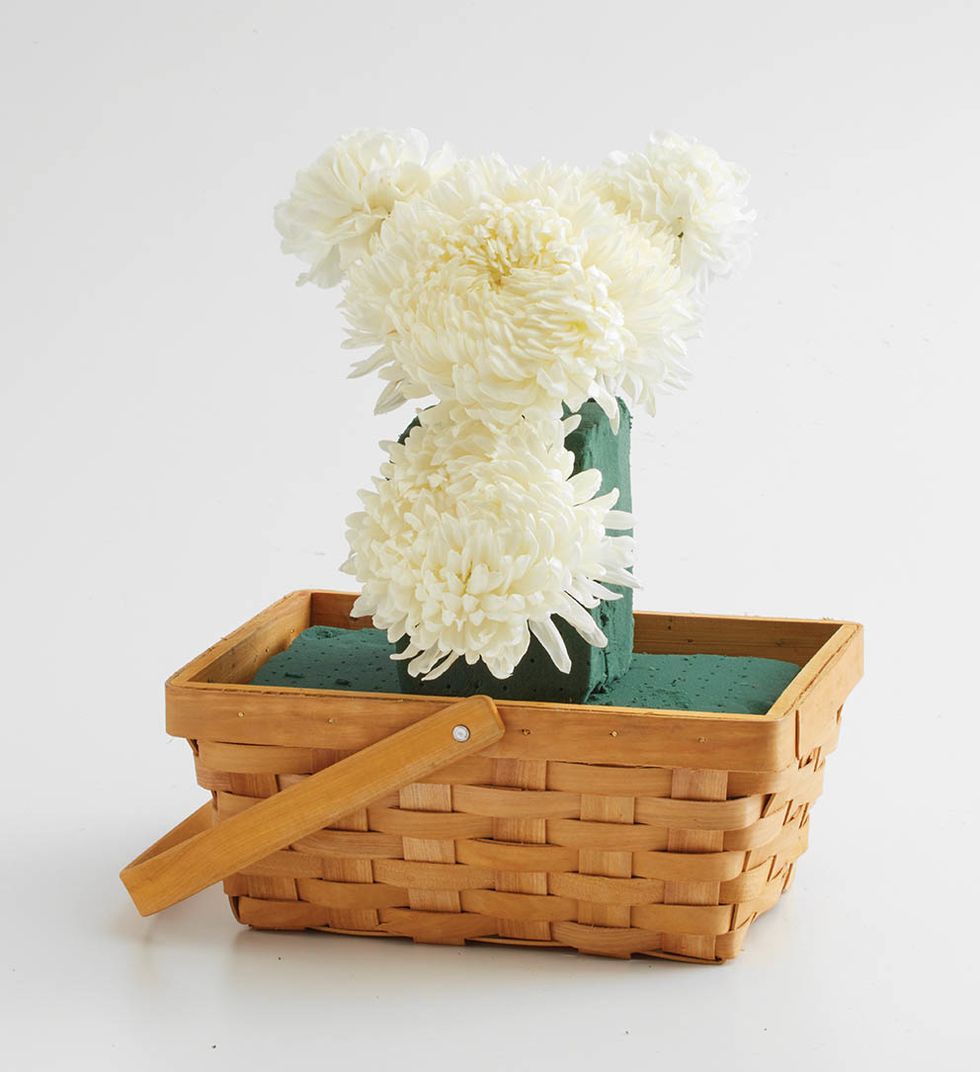 Add 1 carnation on either side of head for ears.
Create belly using 1 football mum in the center with 1 carnation on either side of mum. Build arms by inserting stems directly into the foam (3 on each side).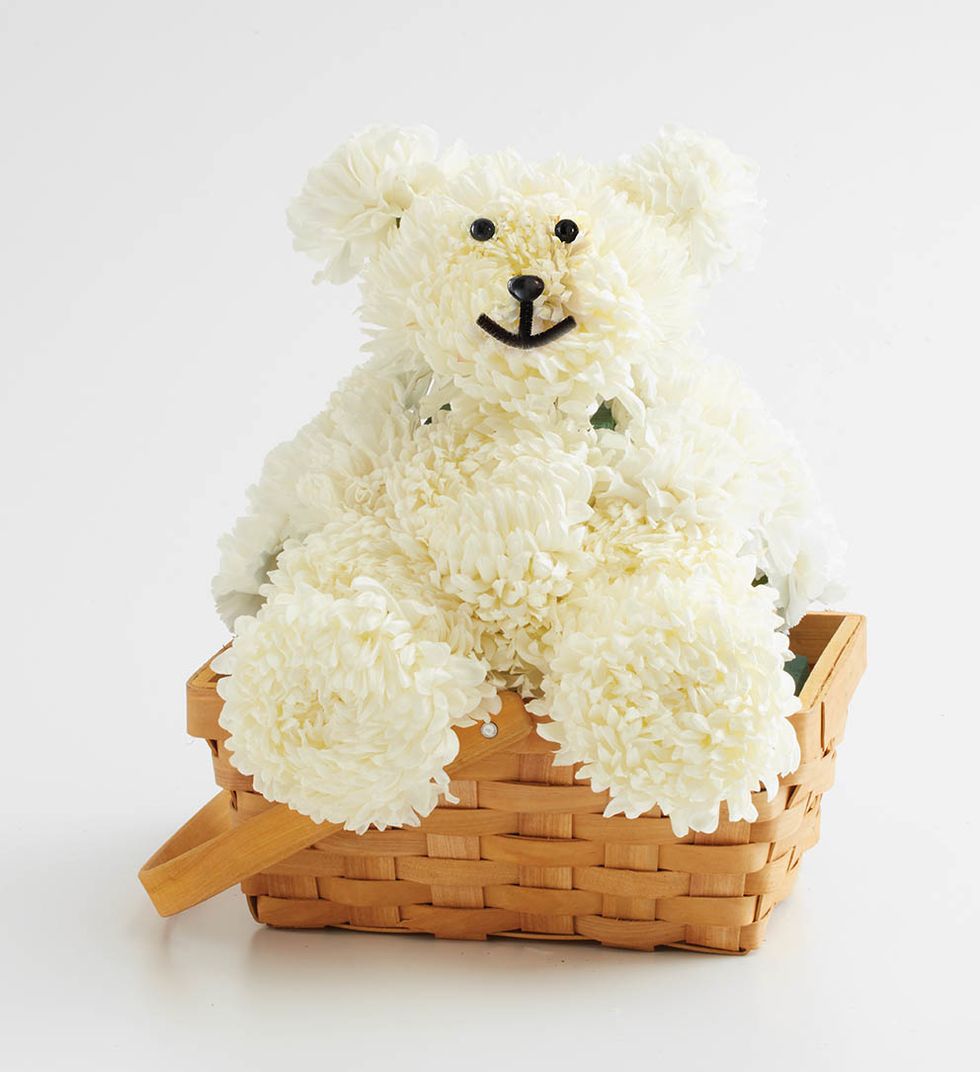 Each leg is designed directly into the floral foam (2 football mums on each side). You should now have a completed "Beary."
The creator of this guide has not included tools
1-800-FLOWERS.COM® & BloomNet® Florist How-To's
CLICK HERE TO SEE CURRENT RECIPE GUIDES & MANUALS
B+C Guides is a free web service for those that want to create and share step-by-step "How-To Guides." The service provides easy to understand instructions for a wide array of topics including cooking, gardening, crafts, repairs, do-it-yourself projects, fashion tips, entertaining and more. We've created fun, interactive B+C Guides for each "how-to" shown in the 1-800-FLOWERS.COM® Design Resource Guide and have included additional B+C Guides for helpful design techniques such as wiring, taping, etc. for you to use and share with your entire design team!