How to arrange: 1-800-flowers poly mesh vase
Arrange: 1-800-Flowers Poly Mesh Vase
13686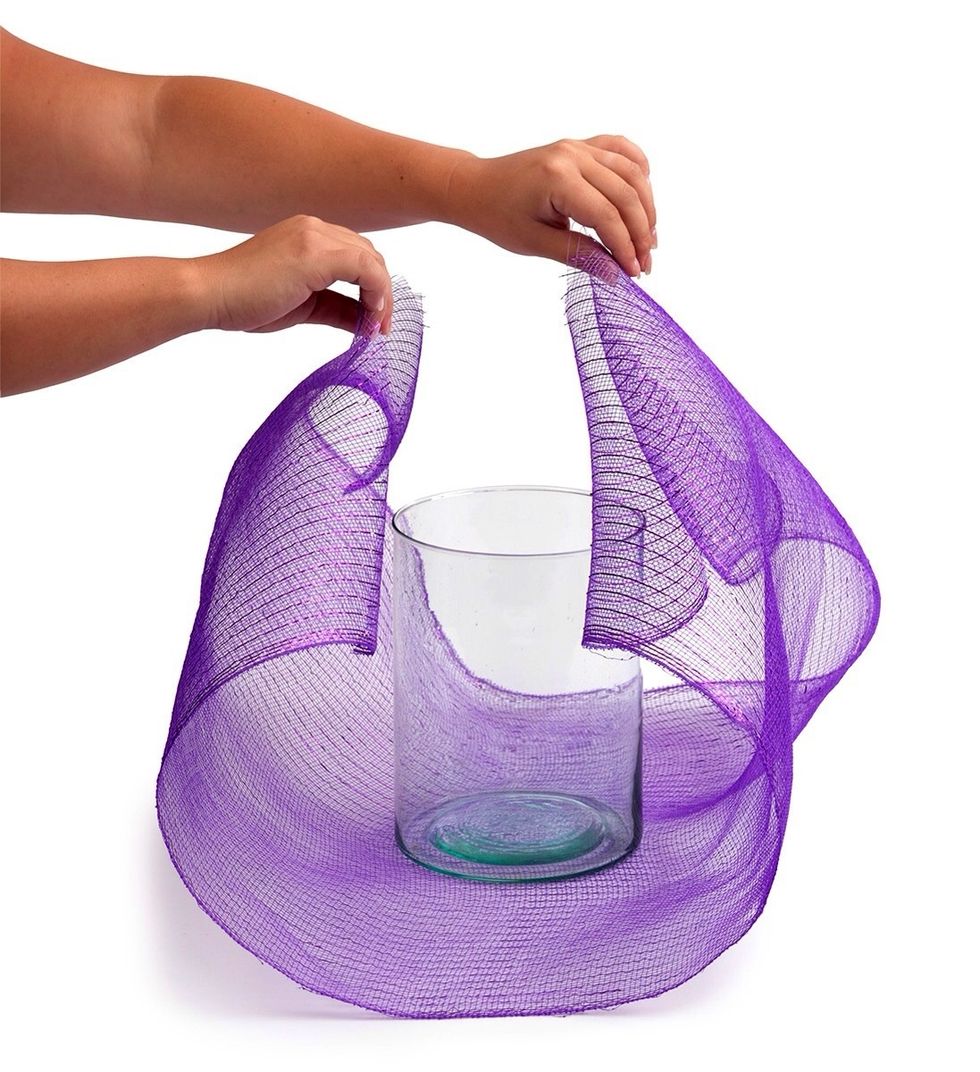 Lay poly mesh down and place vase in center.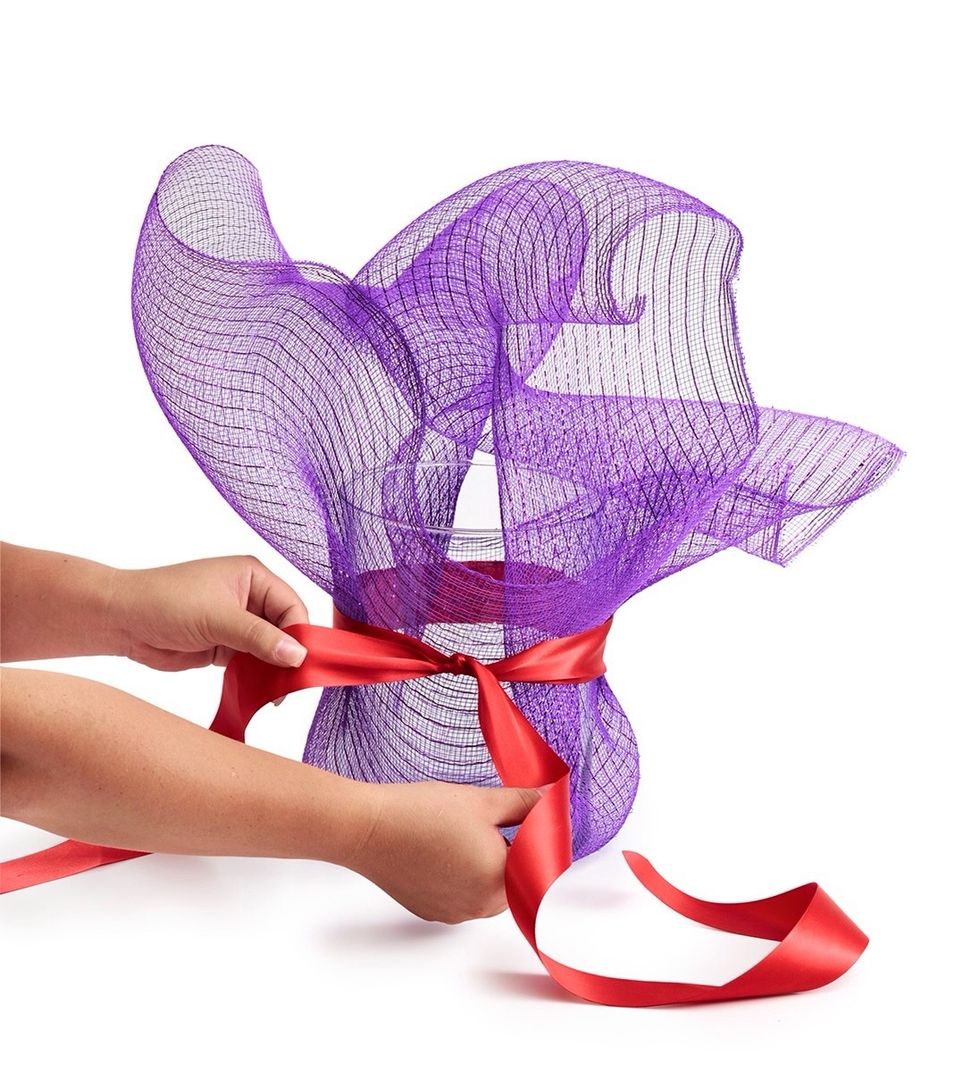 Use ribbon to secure vase.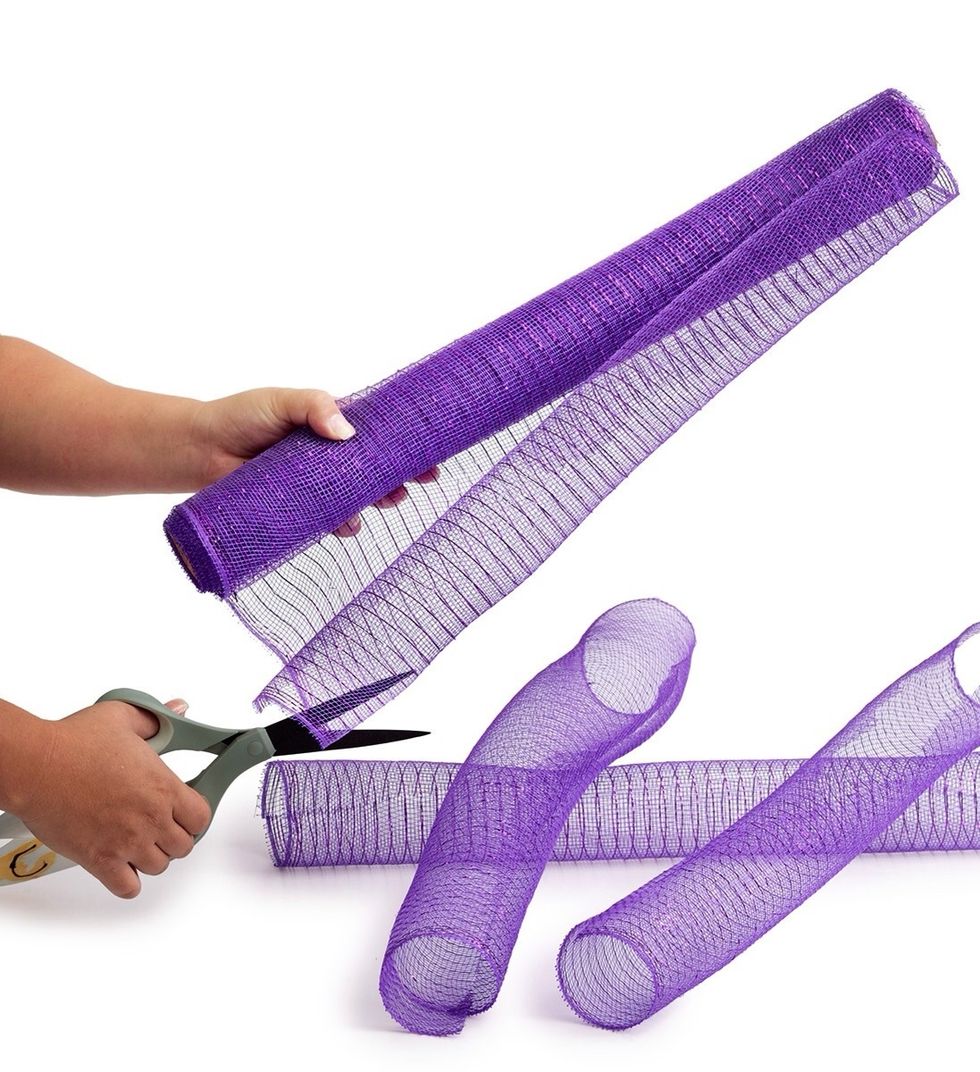 Take the roll and cut into strips.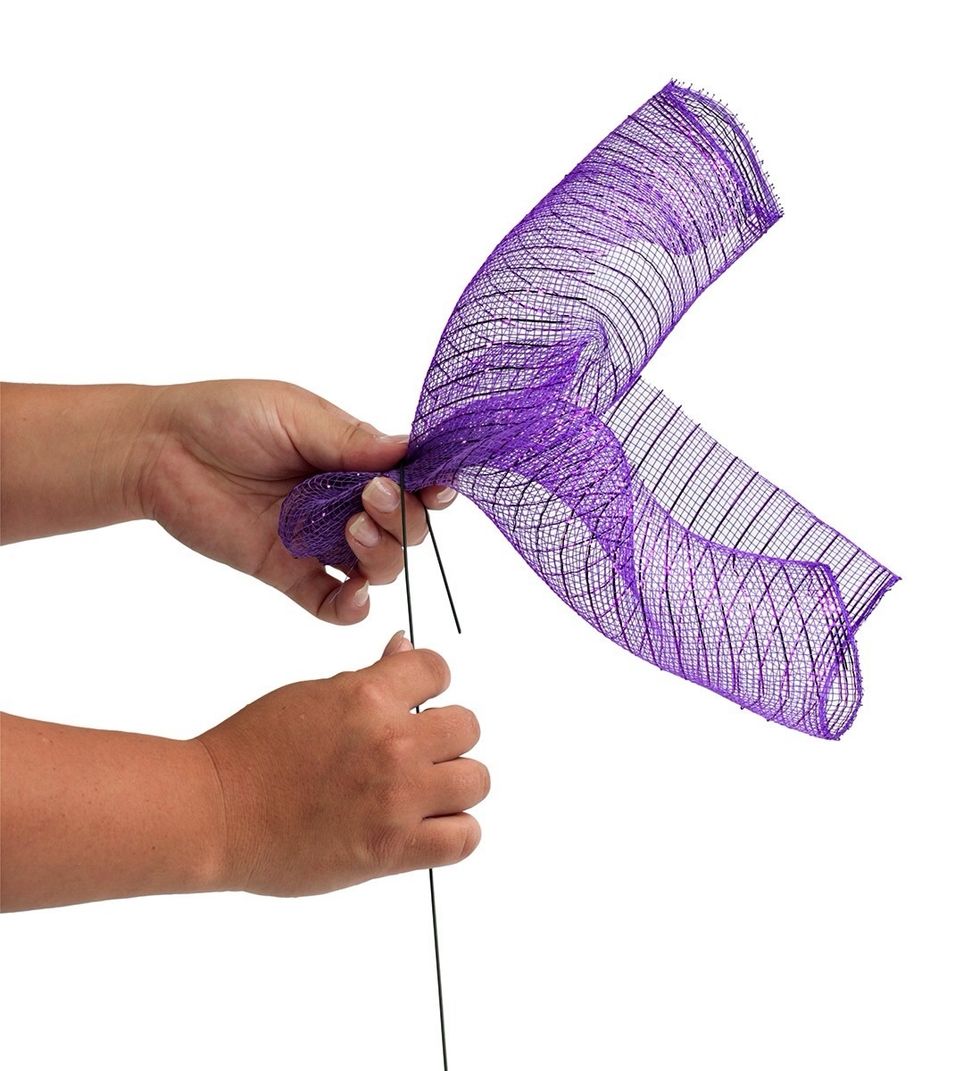 Fold strips in half and tie with wire on the bottom.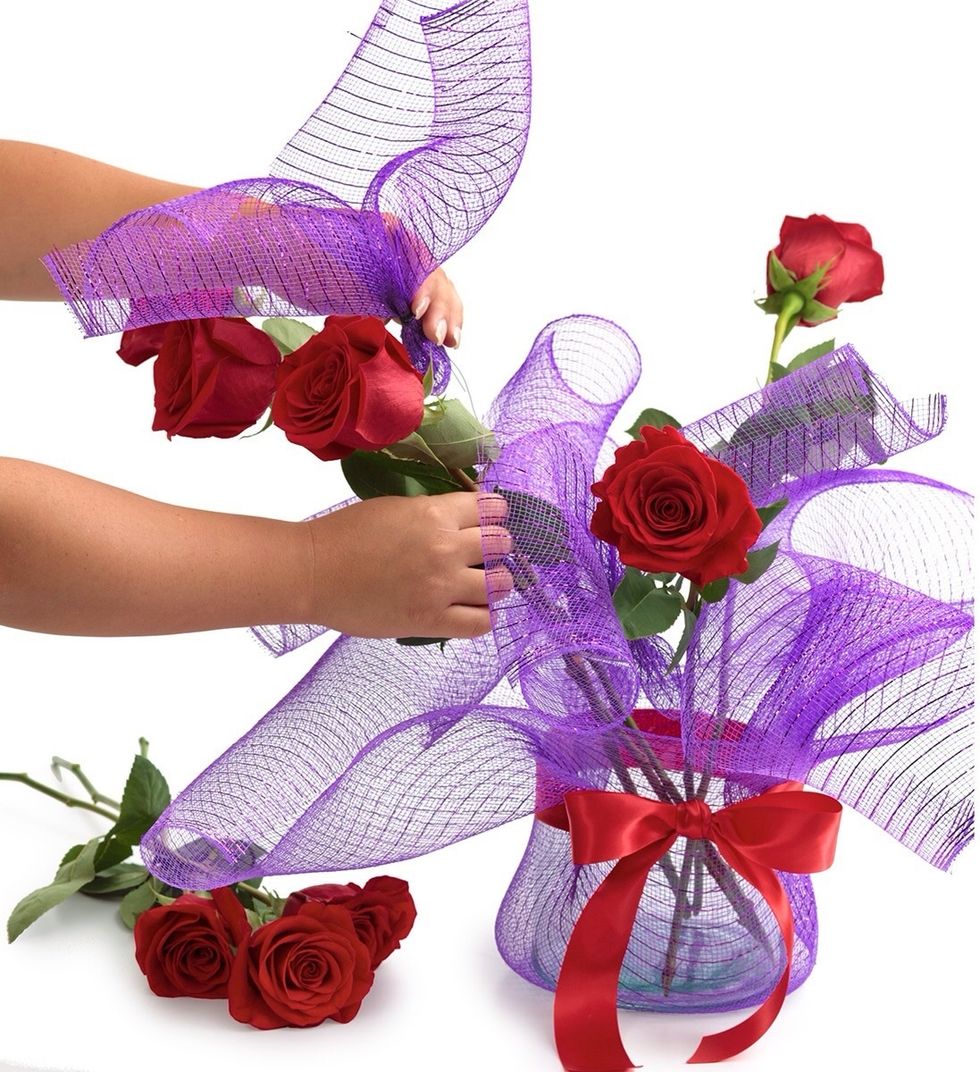 If needed fold the poly mesh that is wrapped around the vase into the arrangement or take a knife and create a hole into the poly mesh. You can insert your stems into that.
Fill to recipe and add strips of poly mesh into the arrangement.
The creator of this guide has not included tools
1-800-FLOWERS.COM® & BloomNet® Florist How-To's
CLICK HERE TO SEE CURRENT RECIPE GUIDES & MANUALS
B+C Guides is a free web service for those that want to create and share step-by-step "How-To Guides." The service provides easy to understand instructions for a wide array of topics including cooking, gardening, crafts, repairs, do-it-yourself projects, fashion tips, entertaining and more. We've created fun, interactive B+C Guides for each "how-to" shown in the 1-800-FLOWERS.COM® Design Resource Guide and have included additional B+C Guides for helpful design techniques such as wiring, taping, etc. for you to use and share with your entire design team!