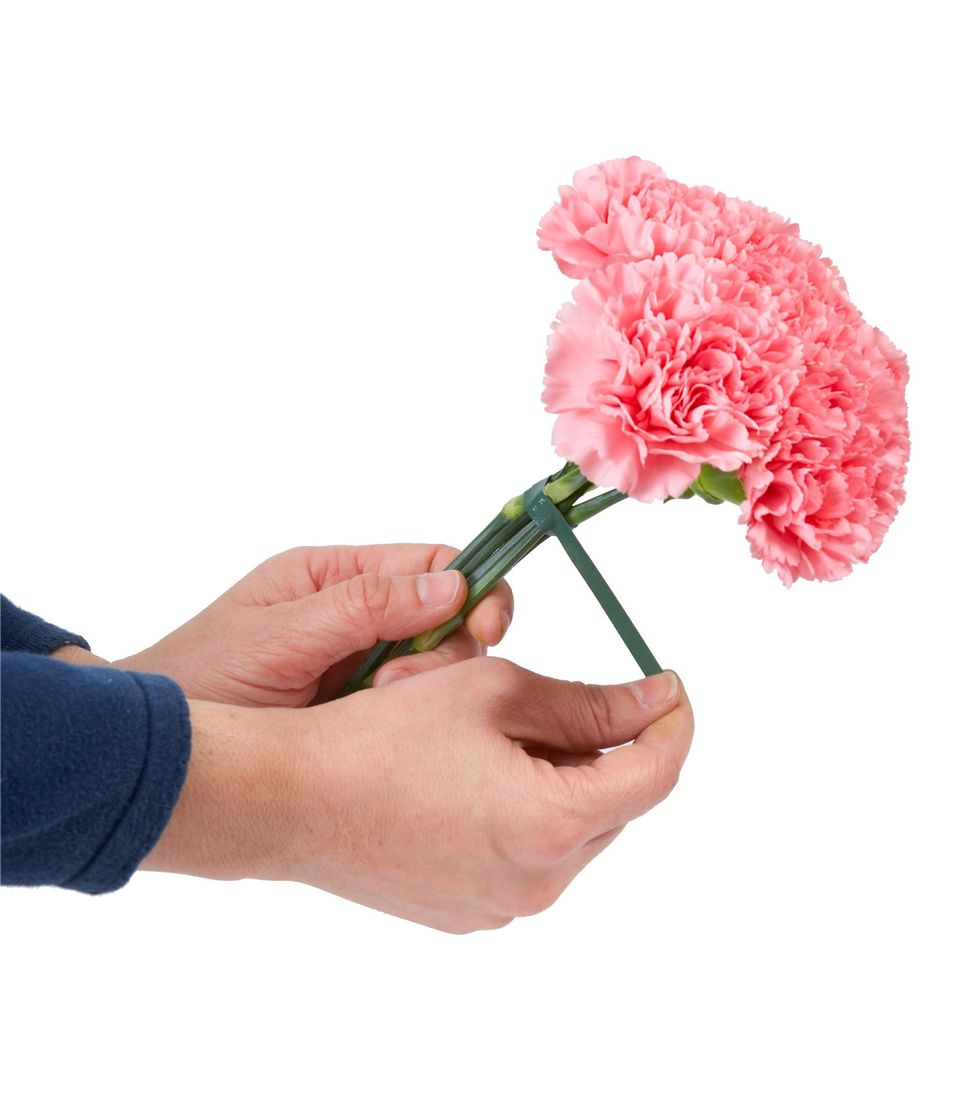 Cut all carnation down to 6". Tape 6 carnations together to create a ball shape, creating the pigs head.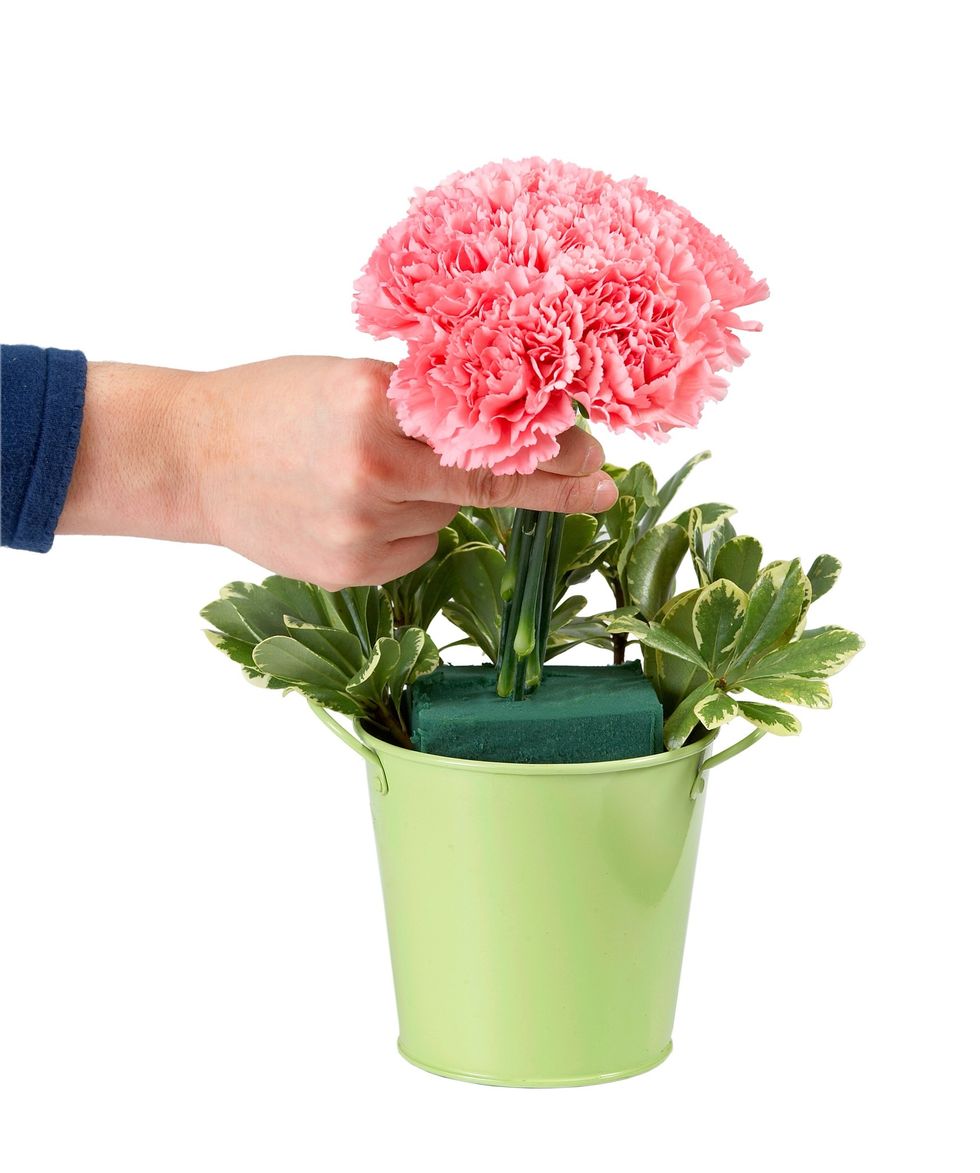 Place 1/3 block of soaked oasis into tin liner. Place the pig head into oasis at an angle.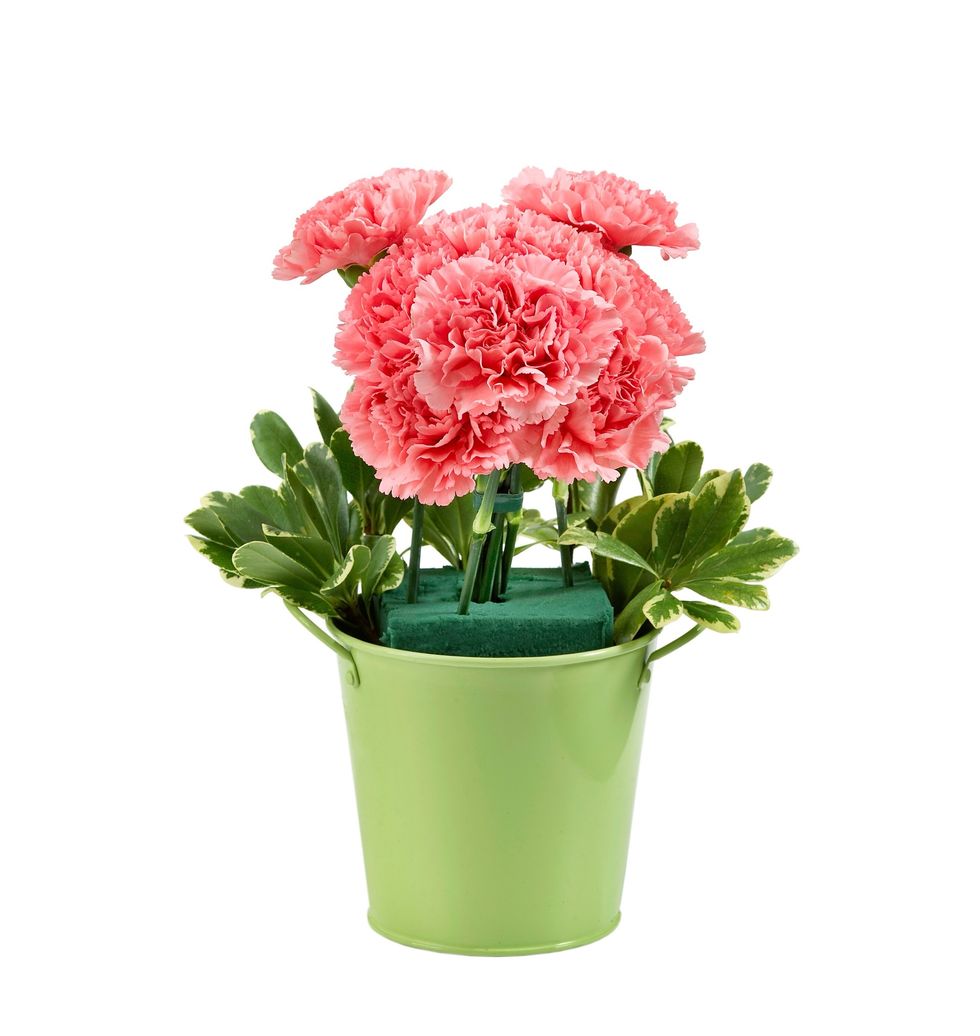 Add 2 carnations to the upper side of the head as ears. Place another carnation slightly higher in the front as a nose.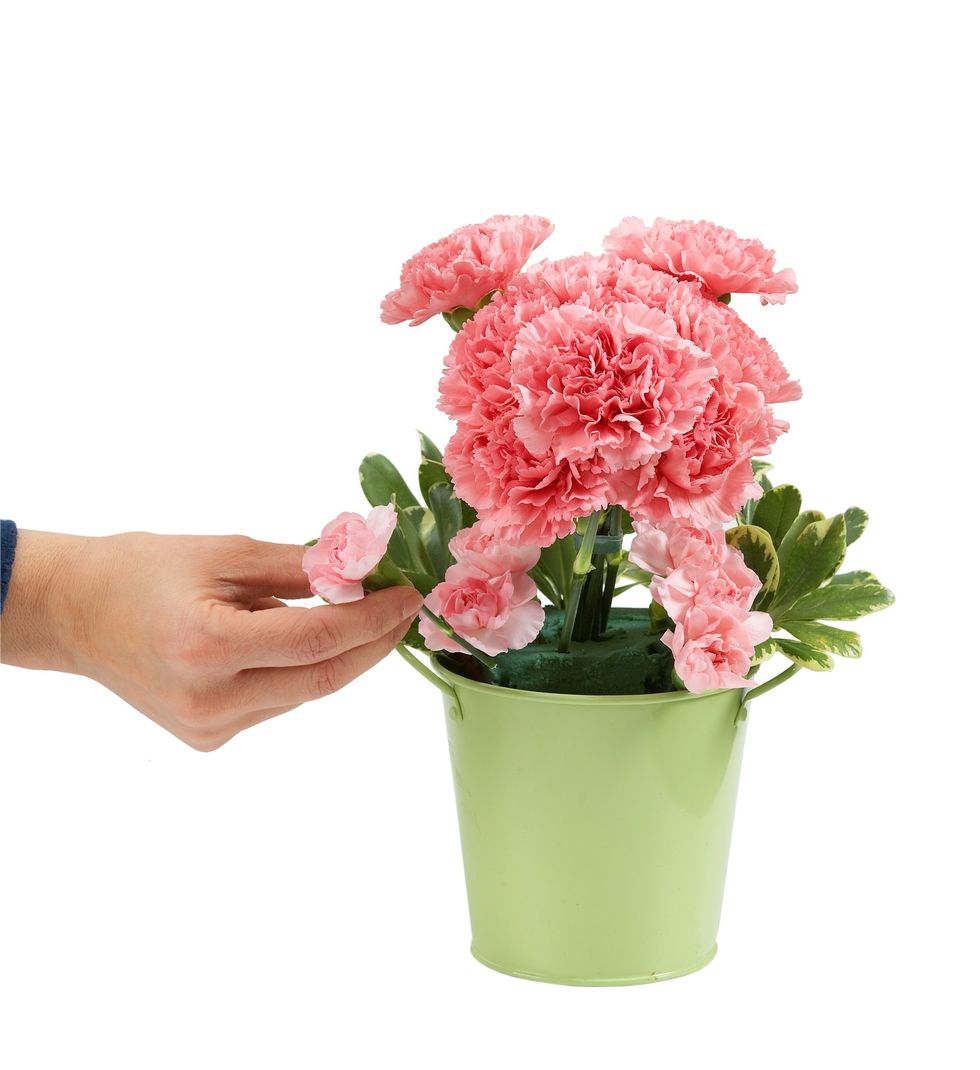 Create the legs using the mini carnations in a line.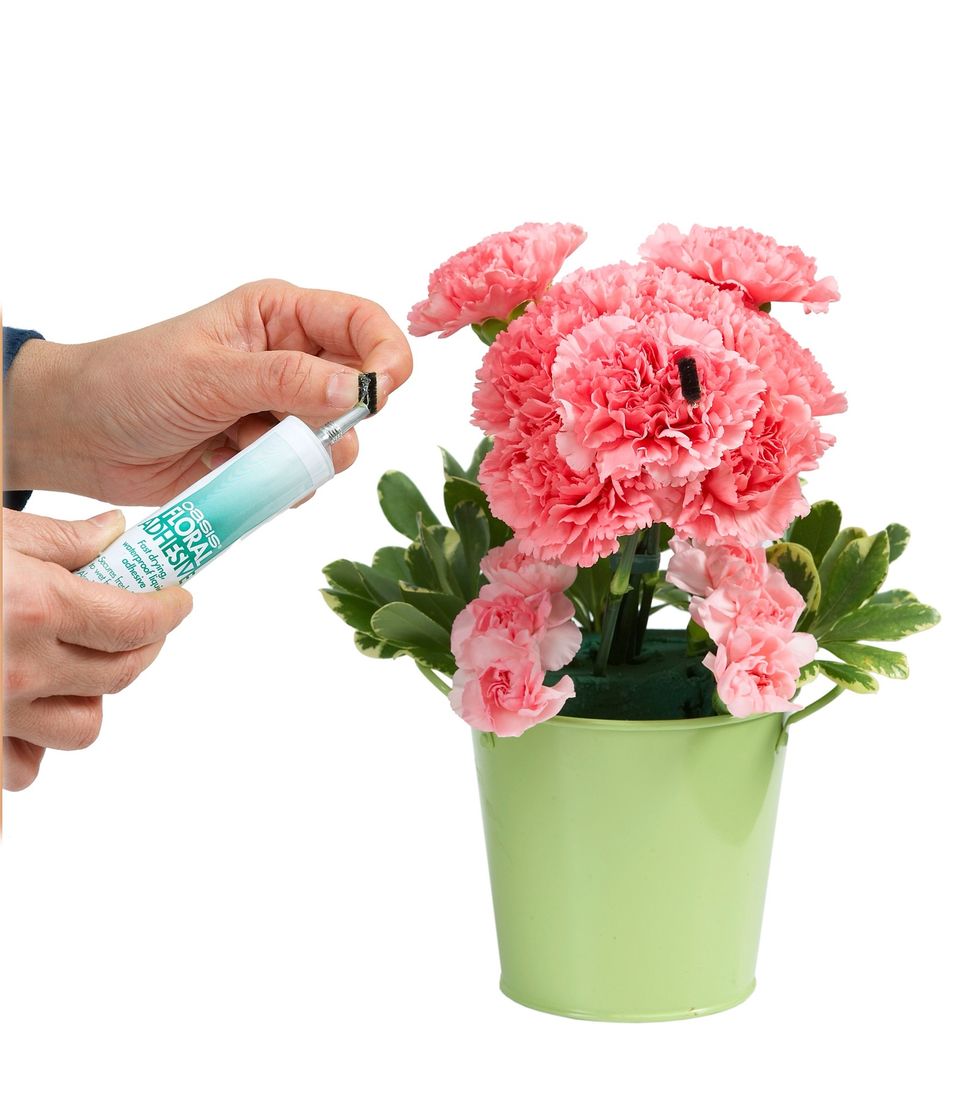 Cut 1/4" pieces of black chenille and glue to nose.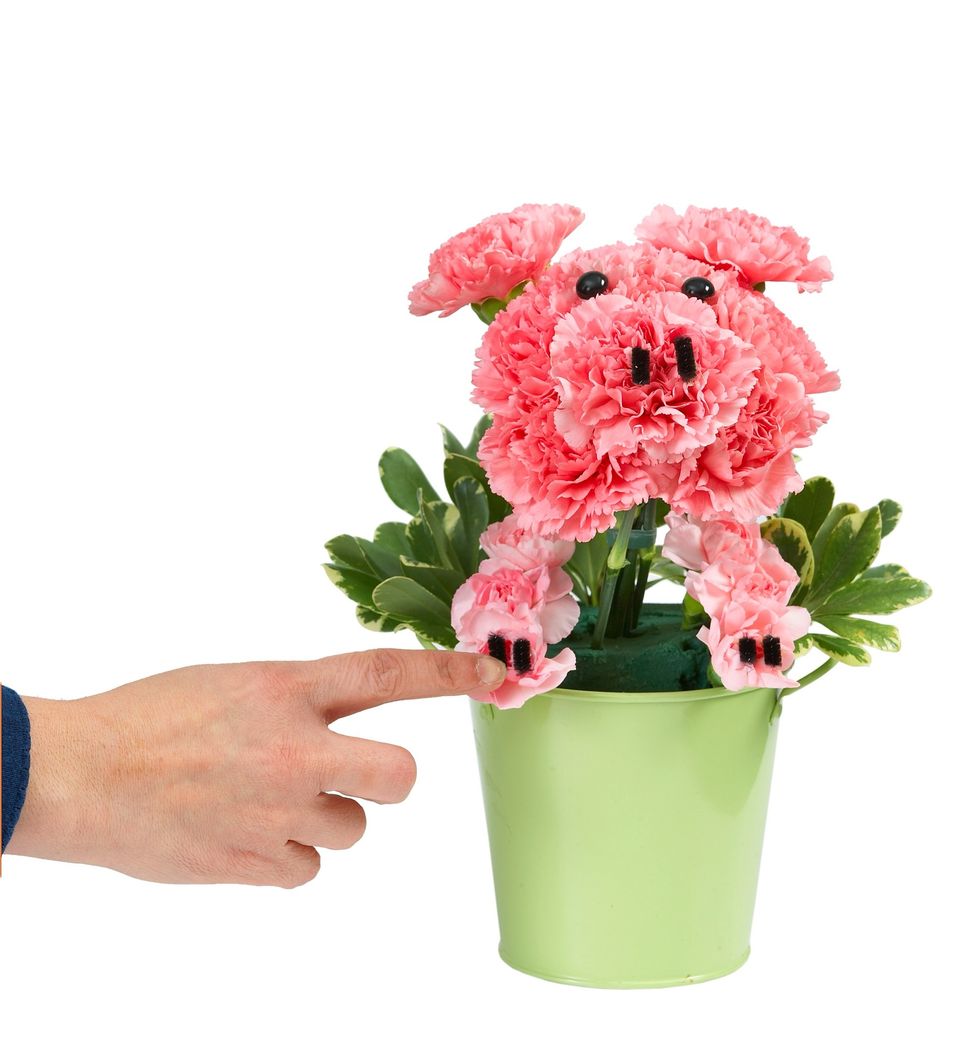 Cut 4 smaller pieces and glue two to the last mini carnation bloom for hooves. Glue in eyes. Fill to recipe.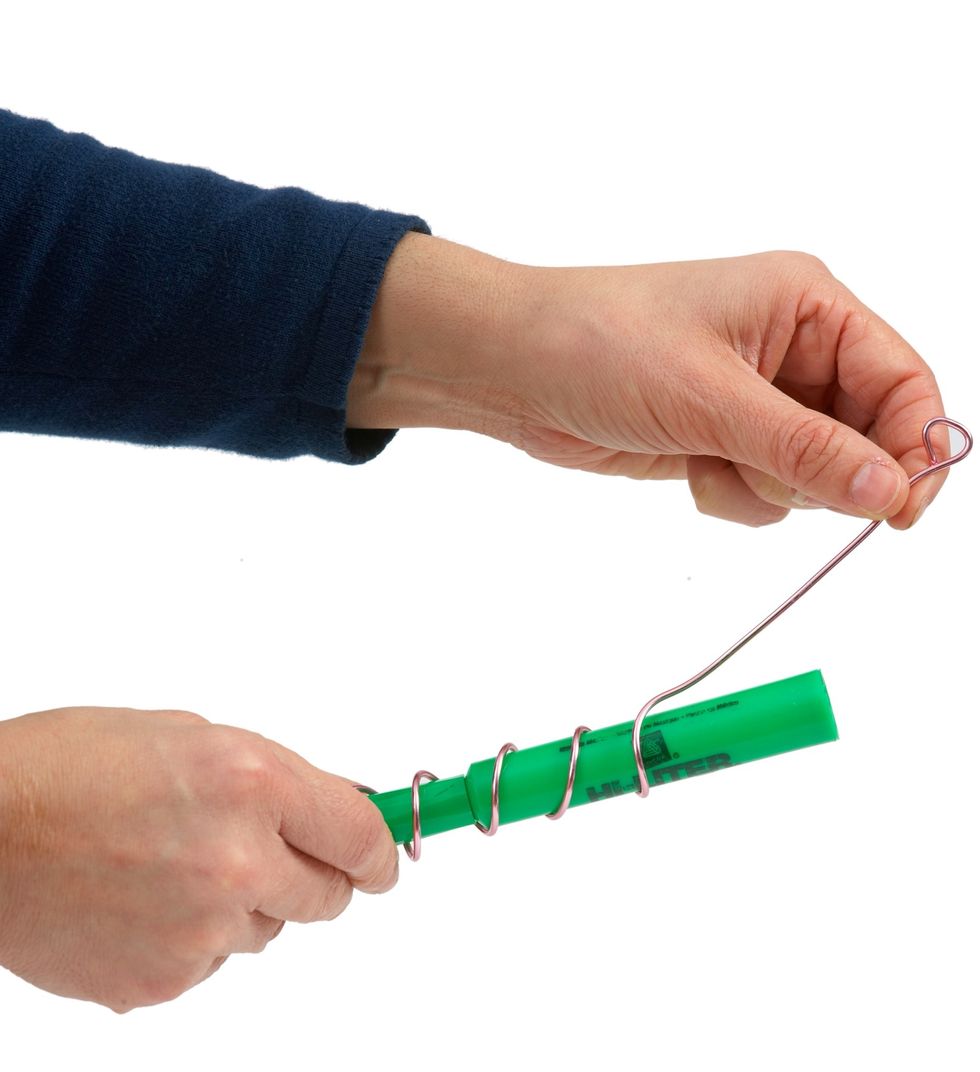 To create tail, cut 1/2 Yard of pink aluminum wire. Roll wire around a marker or highlighter to create a spiral. Leave about 3" strait to insert into oasis.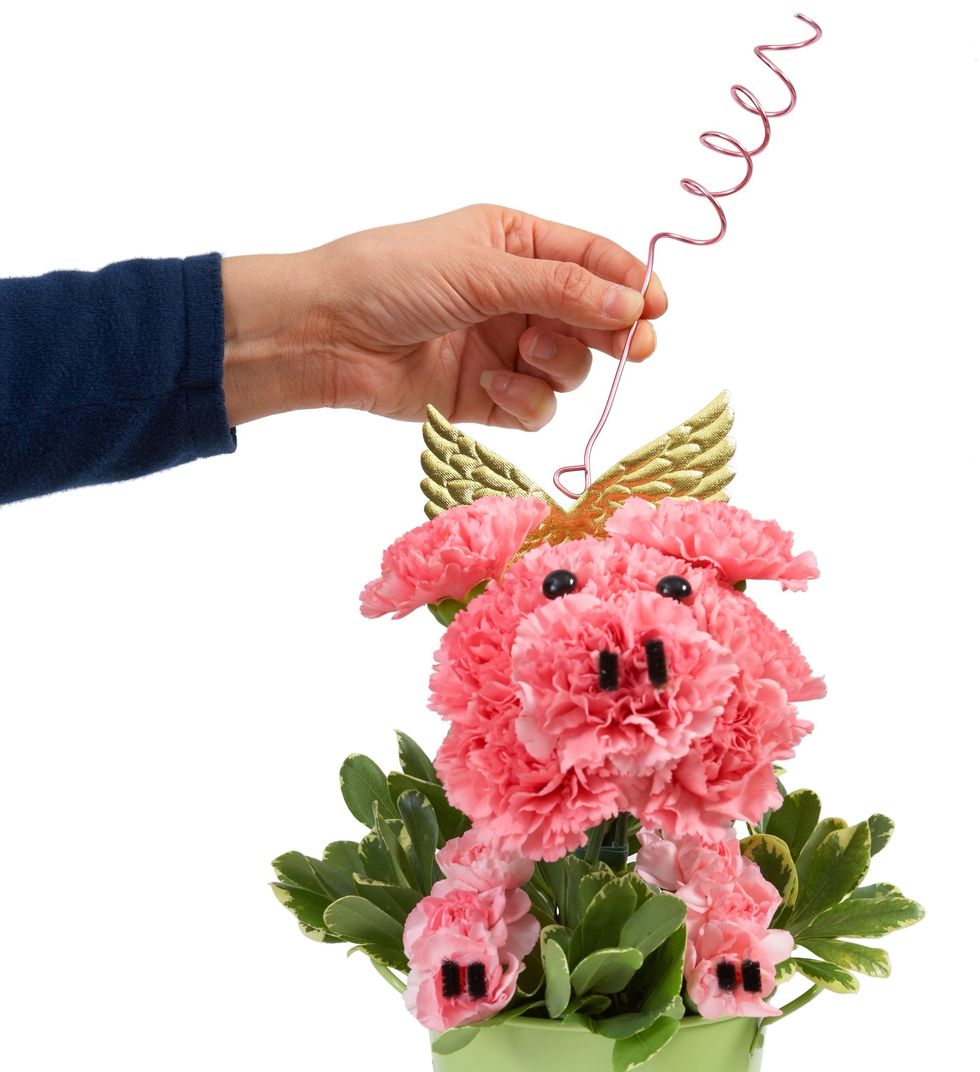 Insert gold wings and pig tail into oasis behind the pig.
The creator of this guide has not included tools