Arrange: 1-800-Flowers Feelin Frosty™
2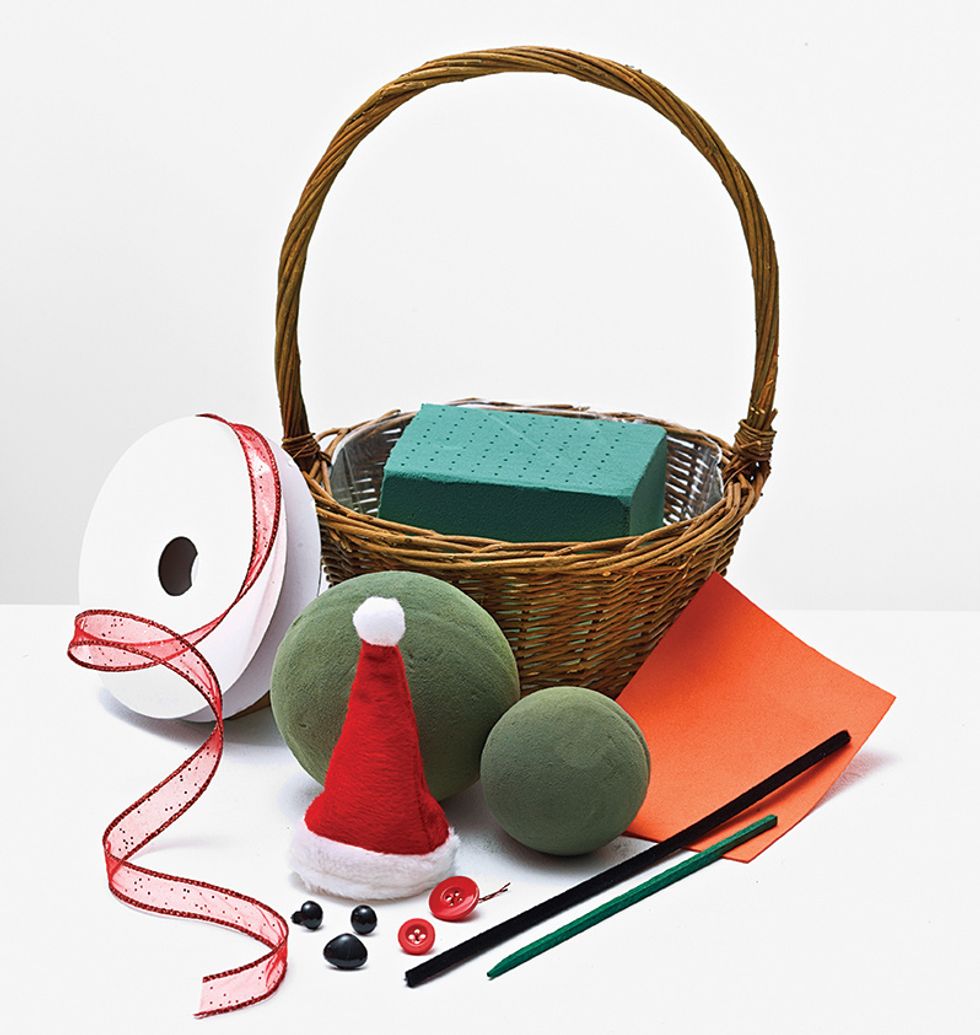 Gather all supplies, basket, oasis and accessories. Attach 1/3 block of oasis to the basket liner.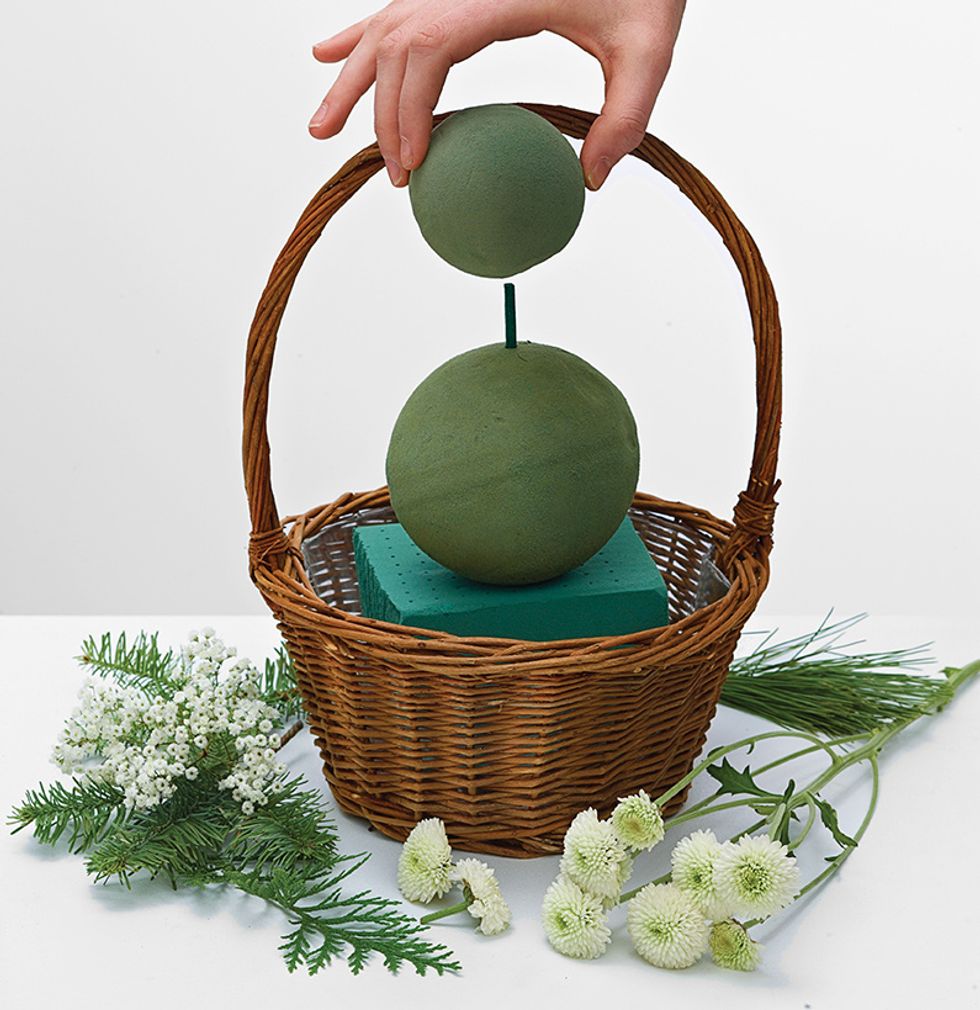 Place 4" oasis sphere on oasis block then place 3" oasis sphere on top and secure with floral pick.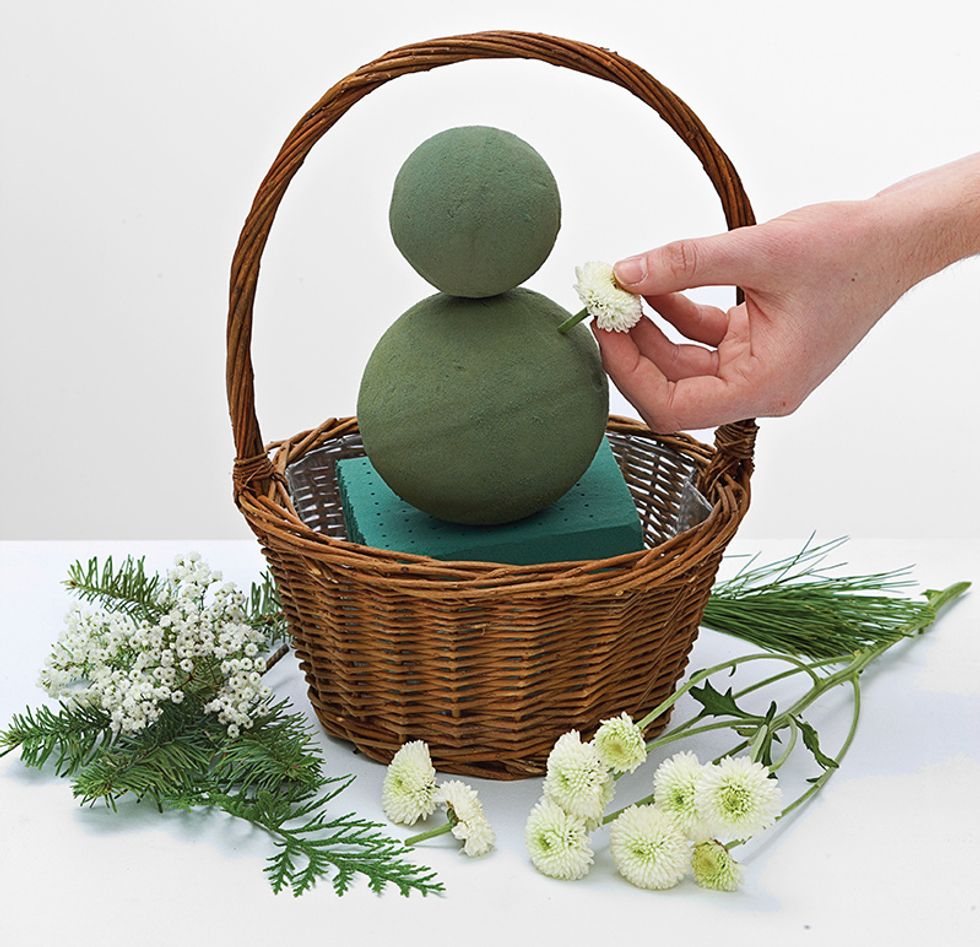 Begin by inserting white buttons all around spheres to create the snowman. When Snowman is complete add in Christmas greens around the basket. Insert babies breath around the base of the snowman.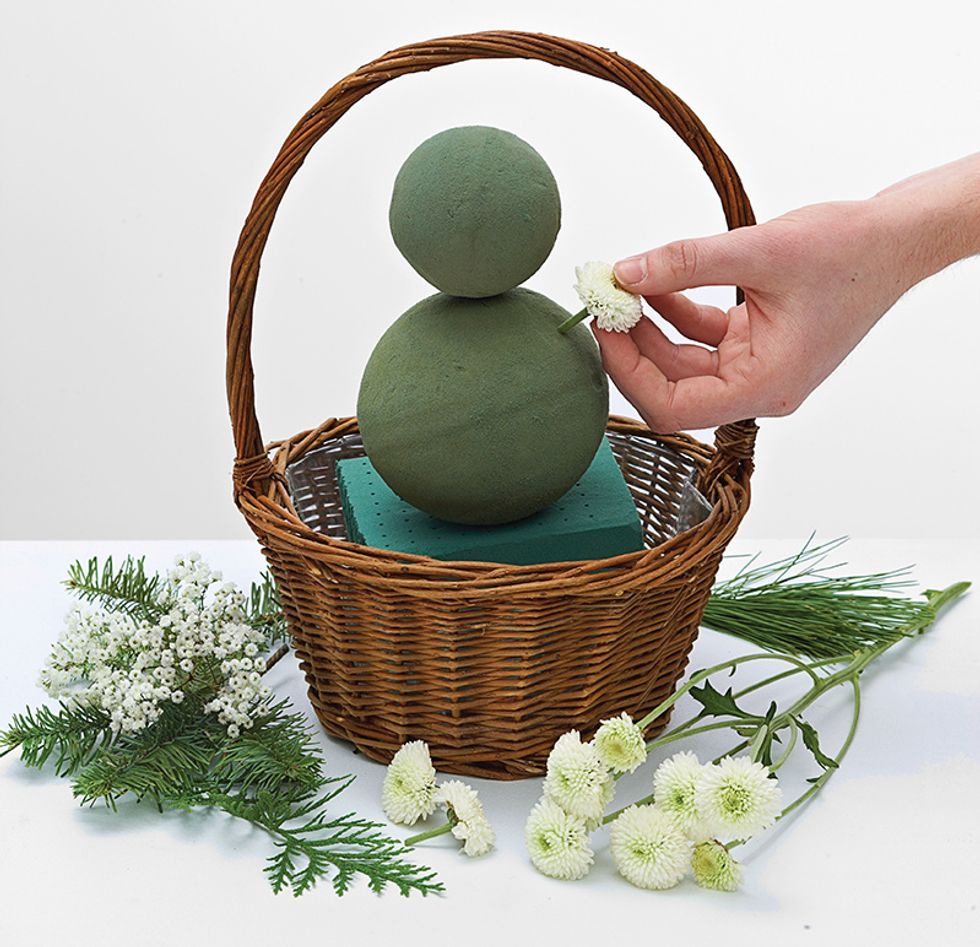 Finally attach snowman accessories.
The creator of this guide has not included tools