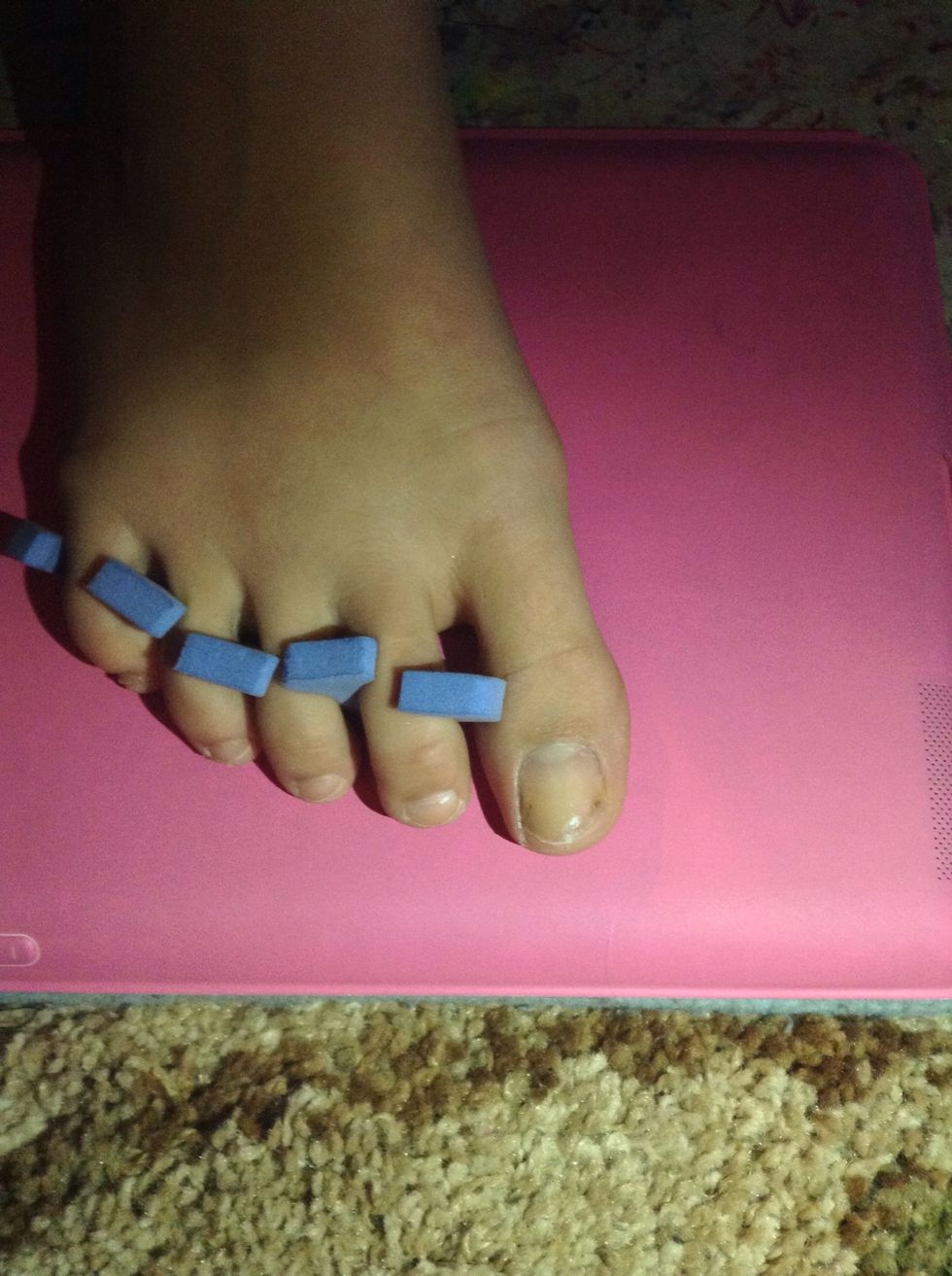 Start with a clear coat
Apply a light color base. It can be any color you choose.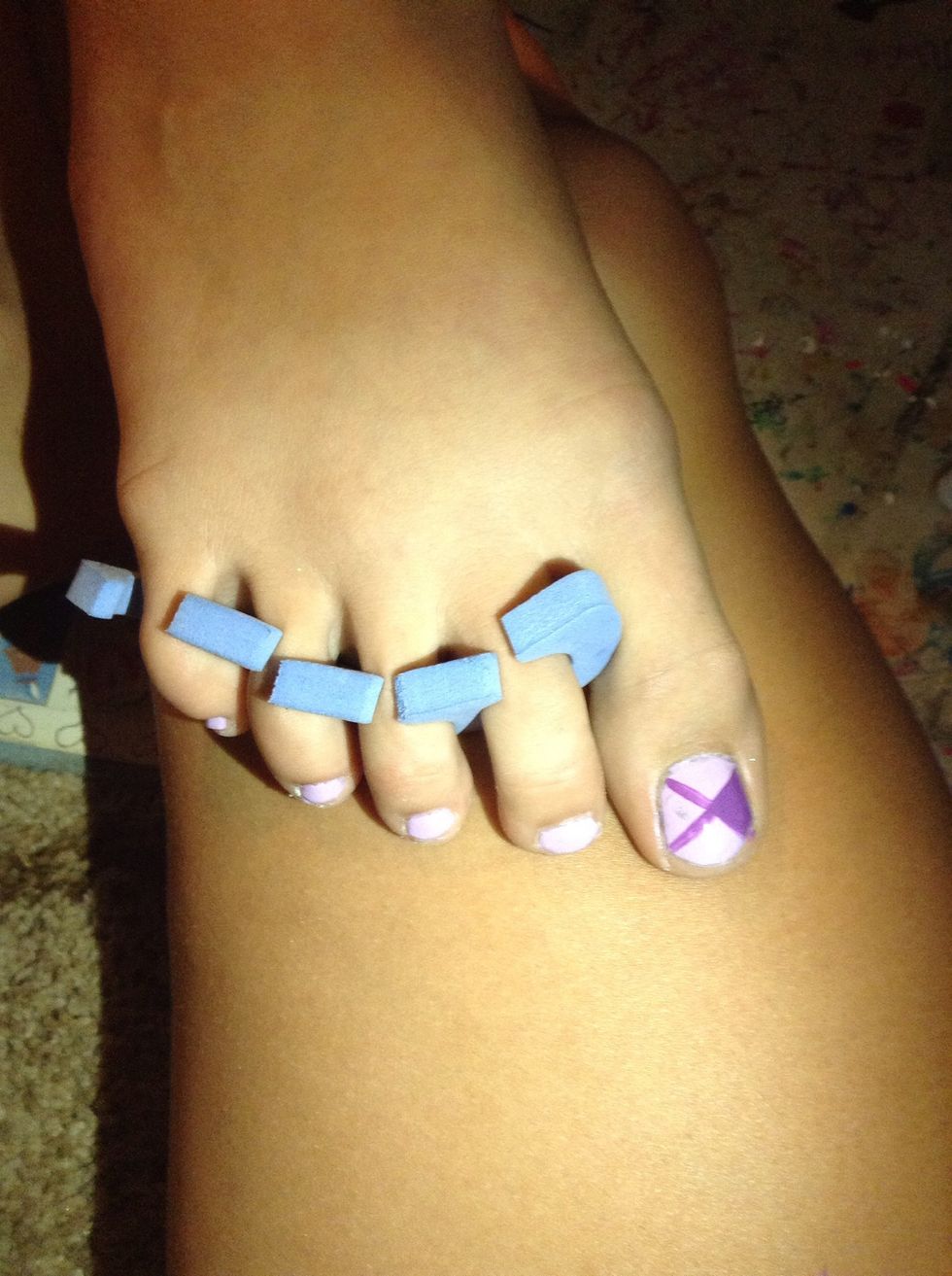 Take a darker version of your base coat and make an X on your nail. And fill in on the outside sections. ( forgot to take a pic before filling in )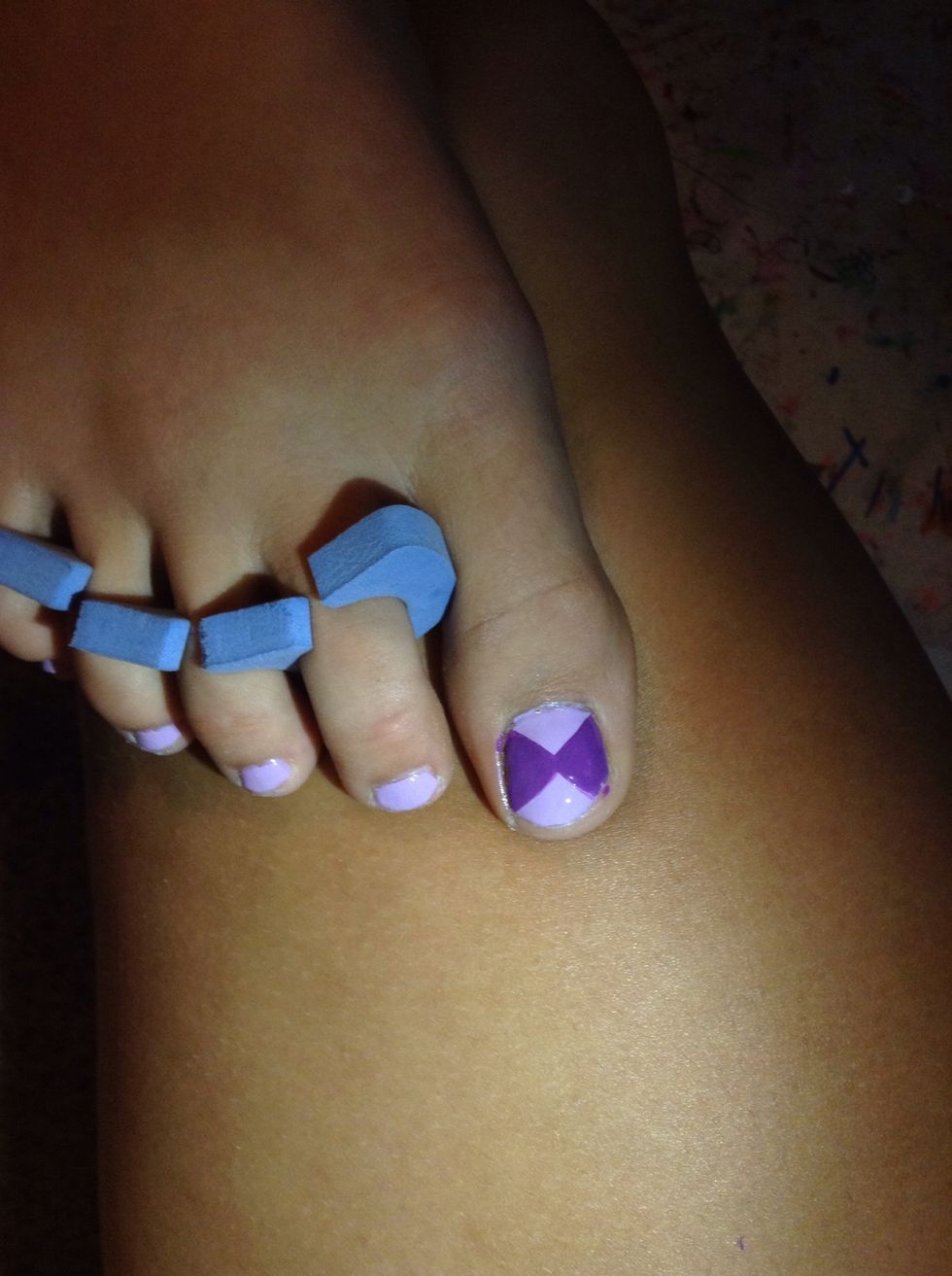 This is what it should look like filled in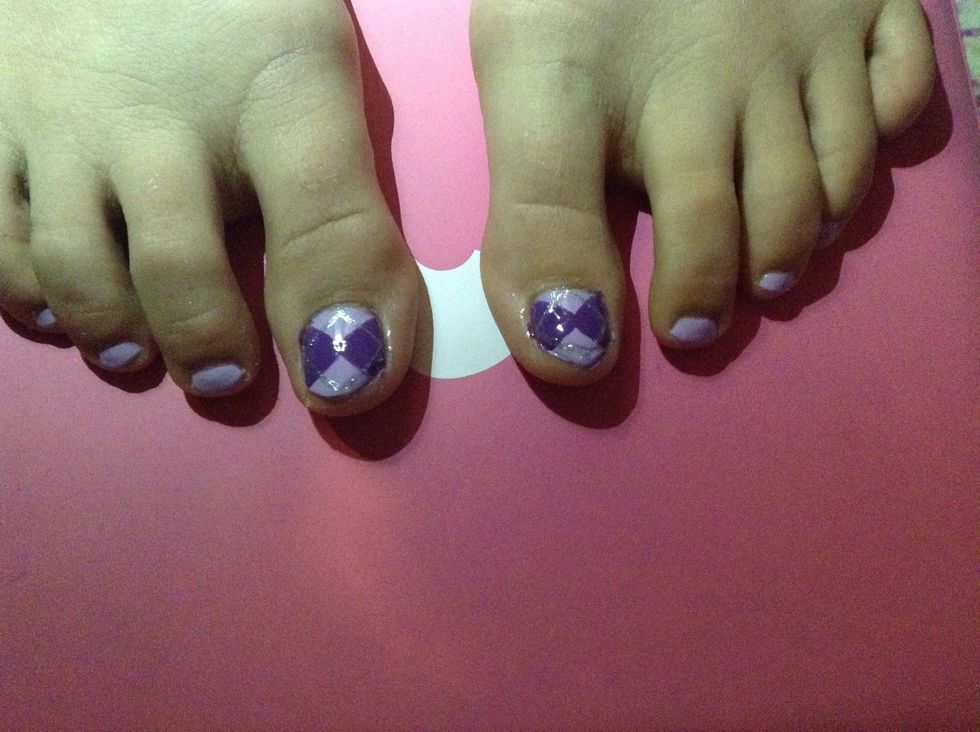 Take your color striper and make a diamond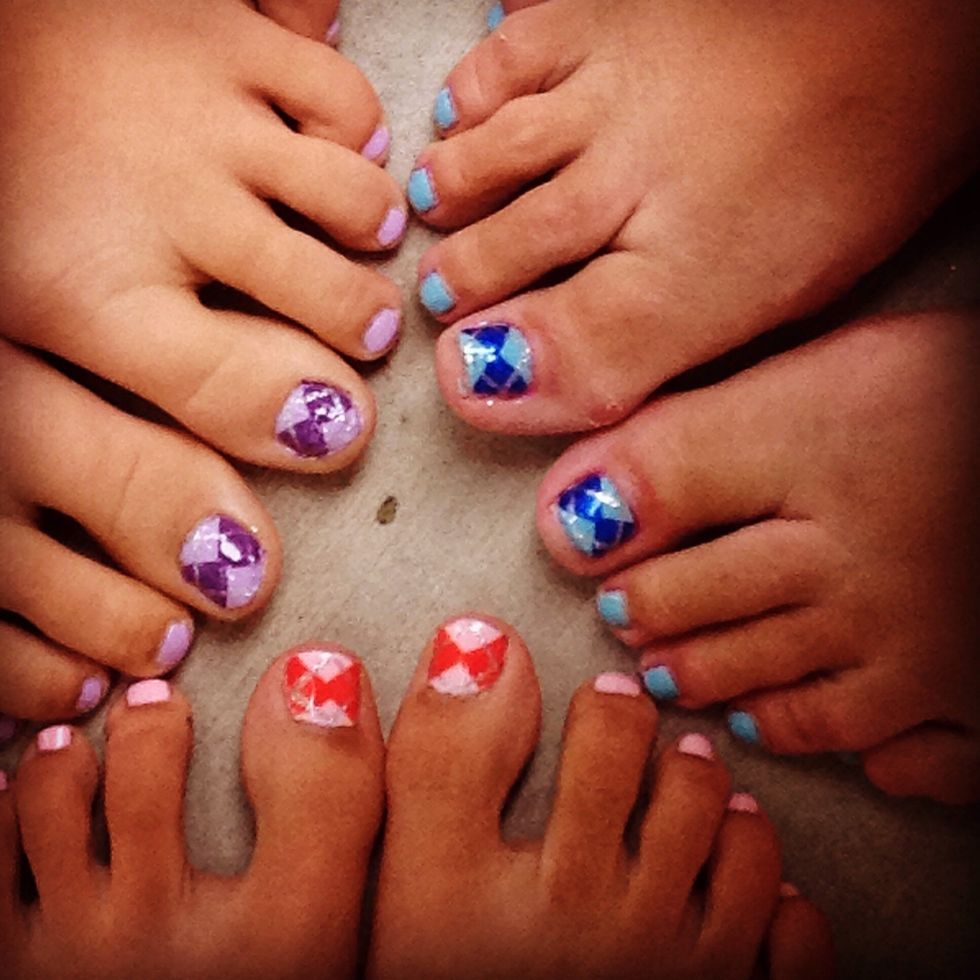 These are other colors you could do!
Light base coat
Darker version of base coat
A white, glitter or other color striper